It Just Made Me Stronger Quotes
Collection of top 15 famous quotes about It Just Made Me Stronger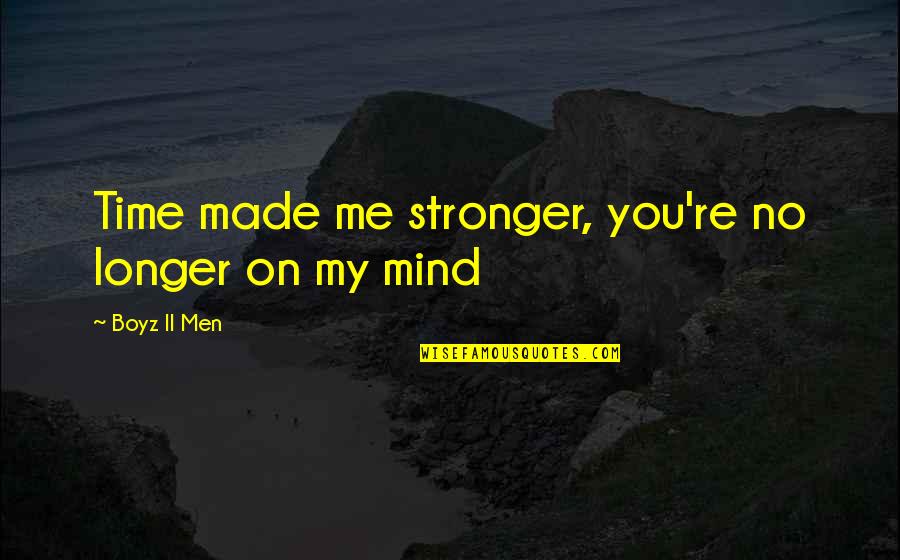 Time made me stronger, you're no longer on my mind
—
Boyz II Men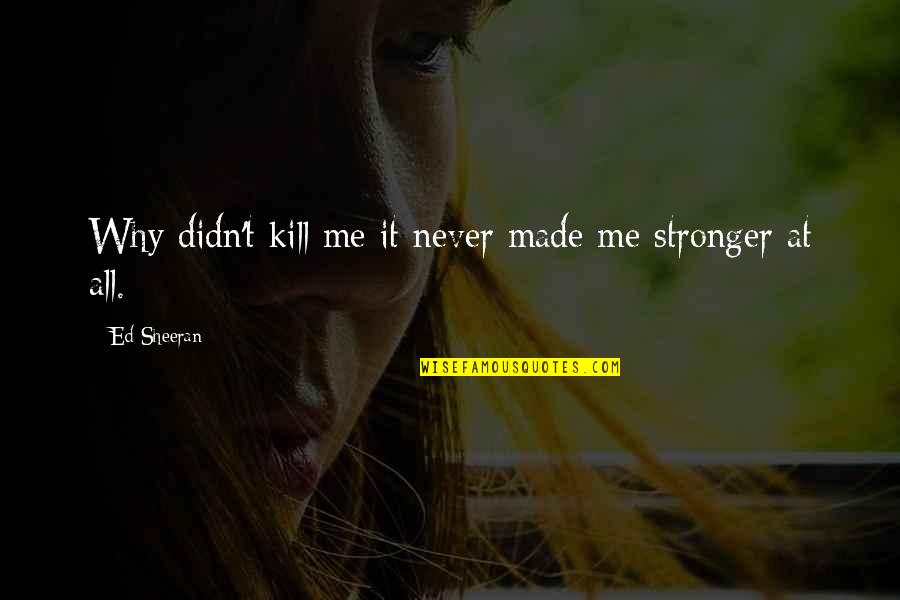 Why didn't kill me it never made me stronger at all.
—
Ed Sheeran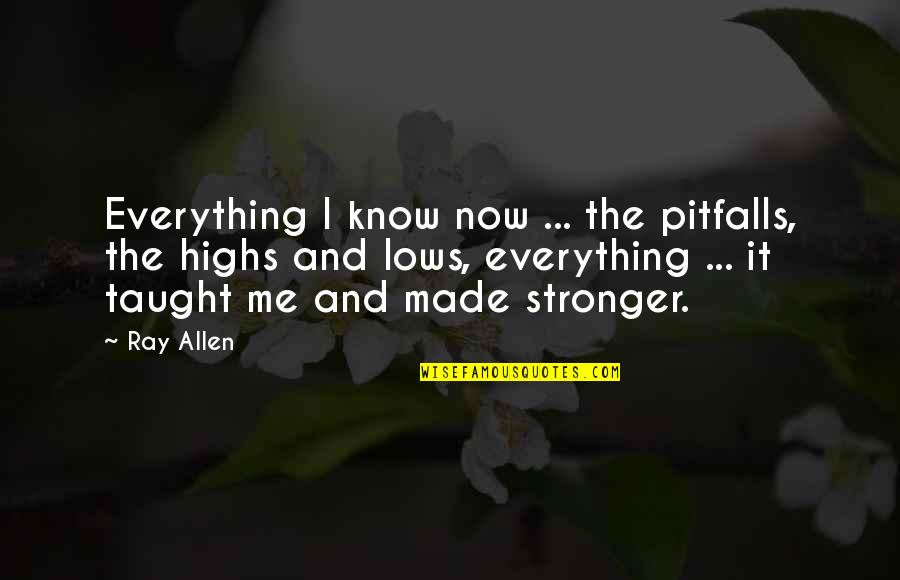 Everything I know now ... the pitfalls, the highs and lows, everything ... it taught me and made stronger.
—
Ray Allen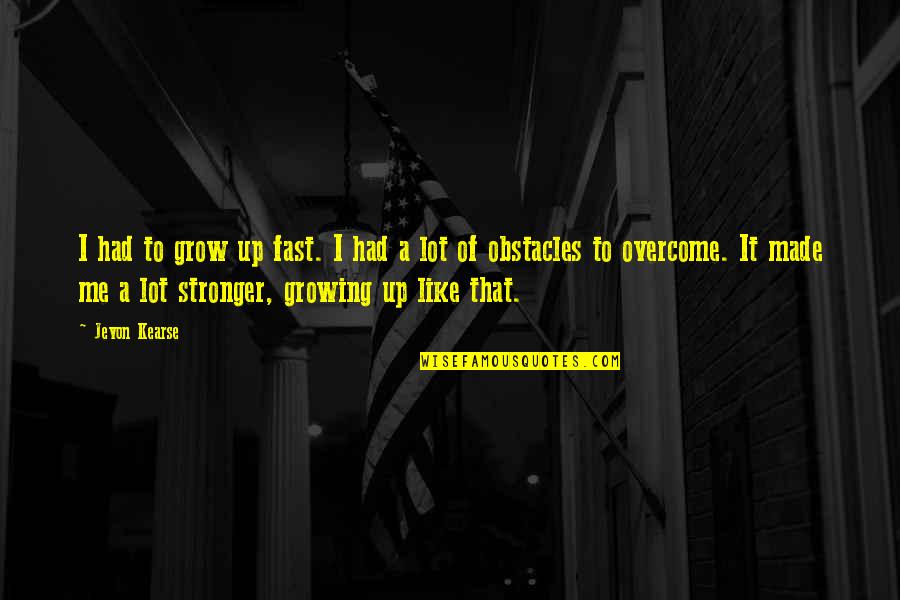 I had to grow up fast. I had a lot of obstacles to overcome. It made me a lot stronger, growing up like that.
—
Jevon Kearse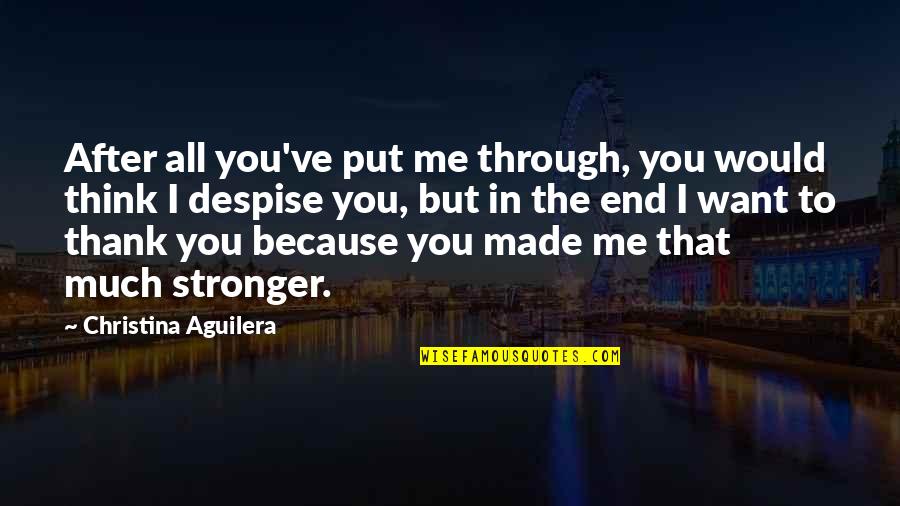 After all you've put me through, you would think I despise you, but in the end I want to thank you because you made me that much stronger.
—
Christina Aguilera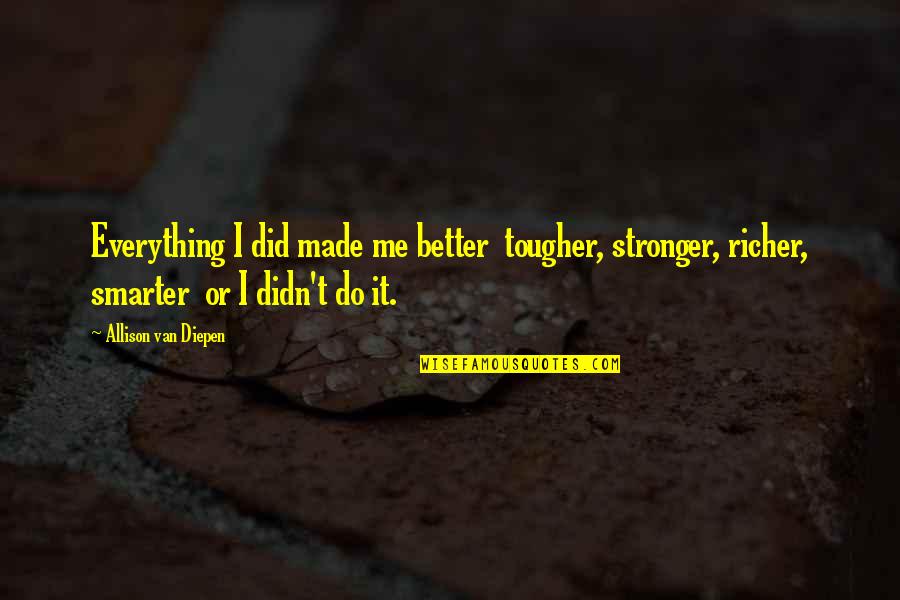 Everything I did made me better
tougher, stronger, richer, smarter
or I didn't do it. —
Allison Van Diepen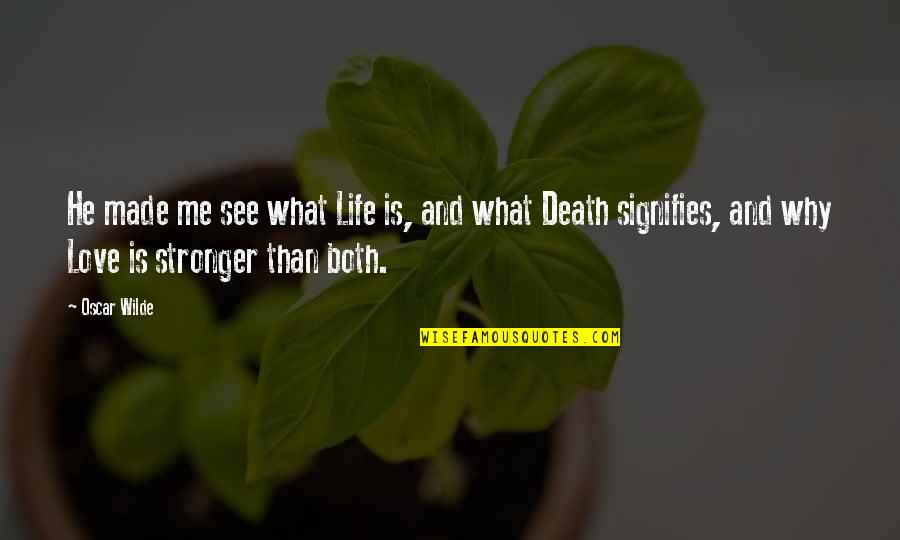 He made me see what Life is, and what Death signifies, and why Love is stronger than both. —
Oscar Wilde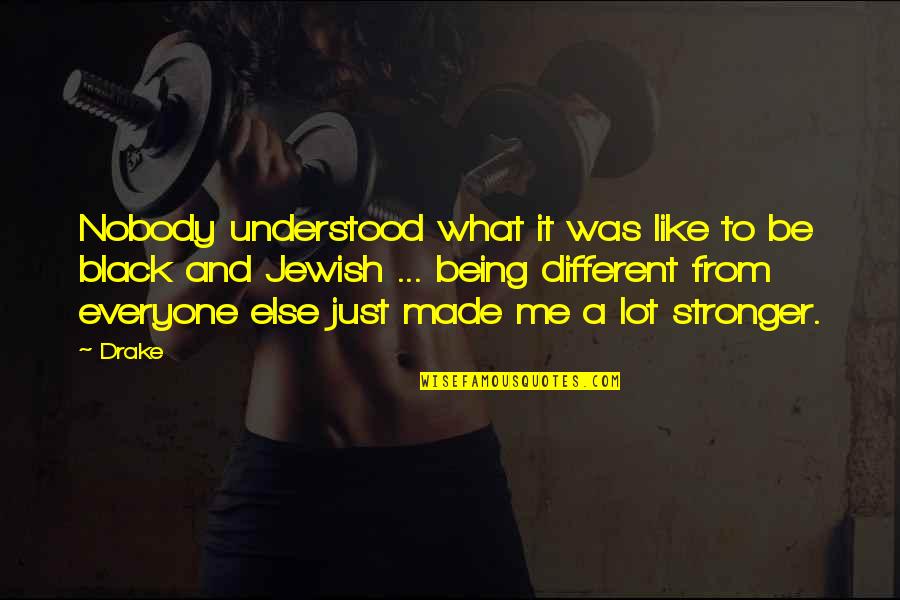 Nobody understood what it was like to be black and Jewish ... being different from everyone else just made me a lot stronger. —
Drake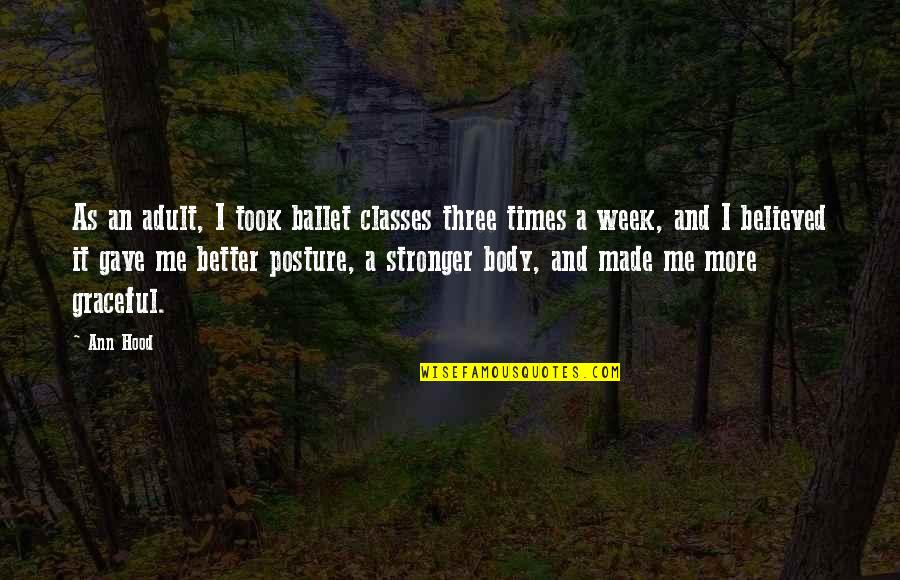 As an adult, I took ballet classes three times a week, and I believed it gave me better posture, a stronger body, and made me more graceful. —
Ann Hood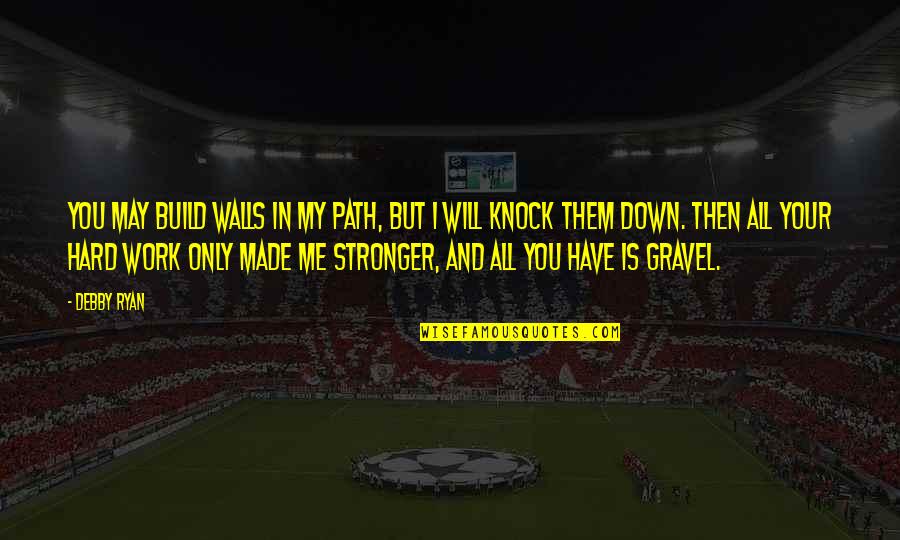 You may build walls in my path, but I will knock them down. then all your hard work only made me stronger, and all you have is gravel. —
Debby Ryan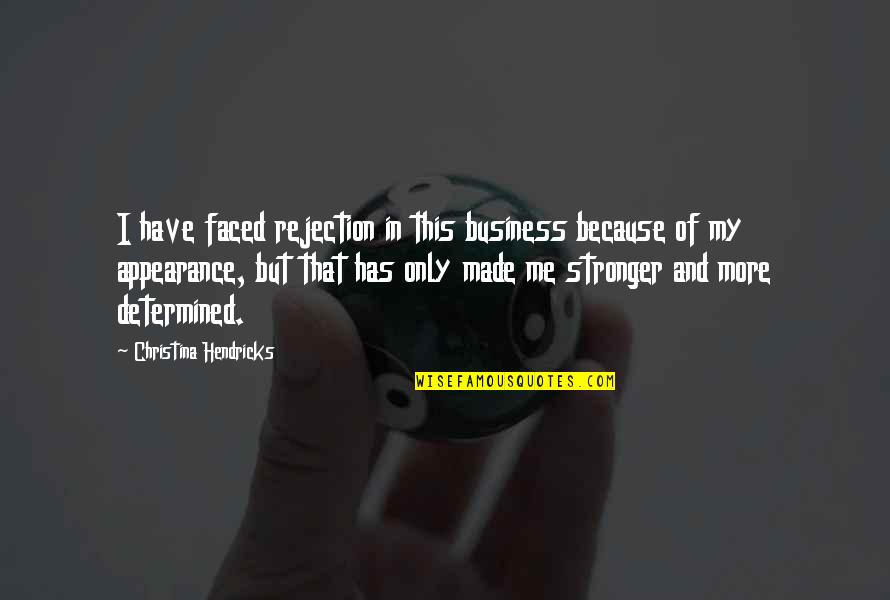 I have faced rejection in this business because of my appearance, but that has only made me stronger and more determined. —
Christina Hendricks
I'm tired of being so closed off. It hasn't made me any stronger or braver. It hasn't imparted any wisdom or comfort. It has just made me lonely. —
Lex Martin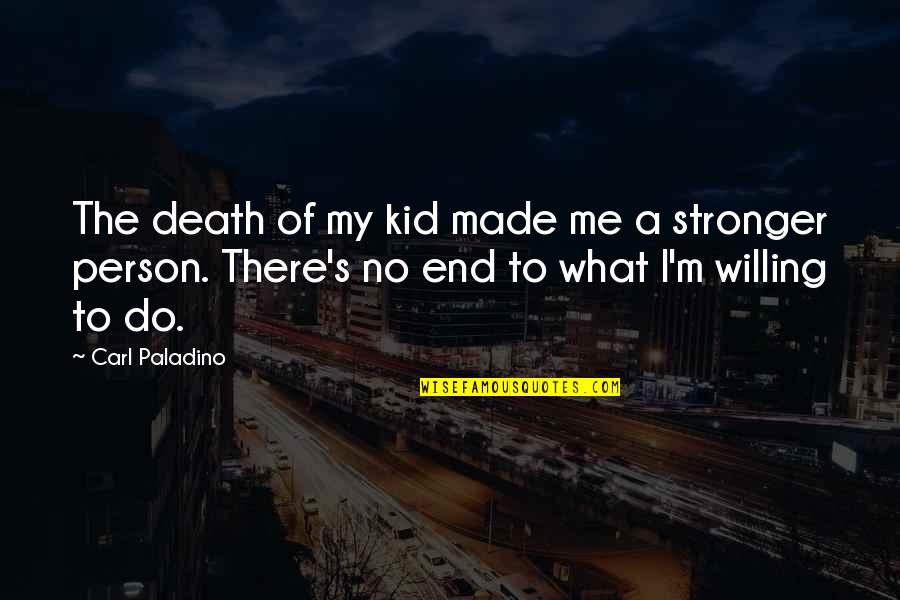 The death of my kid made me a stronger person. There's no end to what I'm willing to do. —
Carl Paladino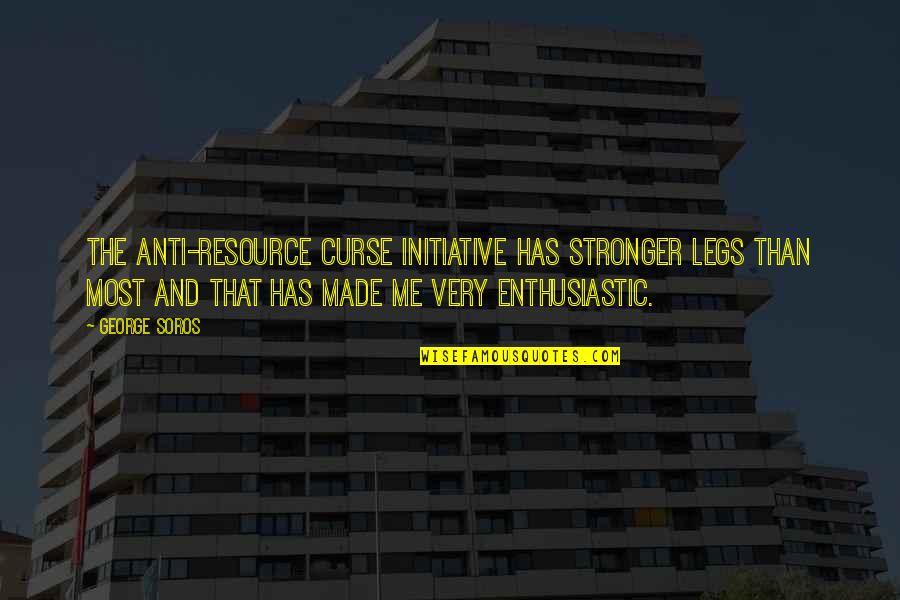 The anti-resource curse initiative has stronger legs than most and that has made me very enthusiastic. —
George Soros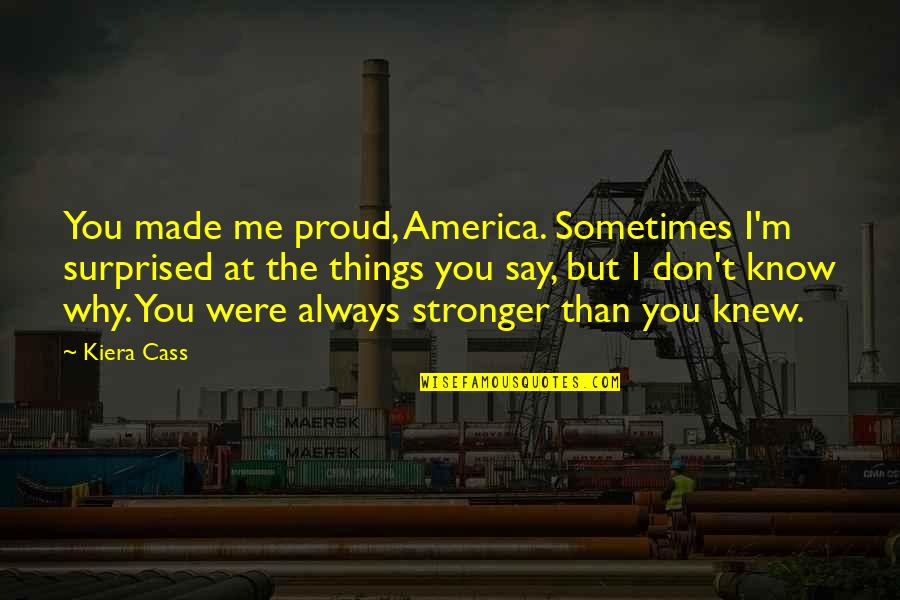 You made me proud, America. Sometimes I'm surprised at the things you say, but I don't know why. You were always stronger than you knew. —
Kiera Cass