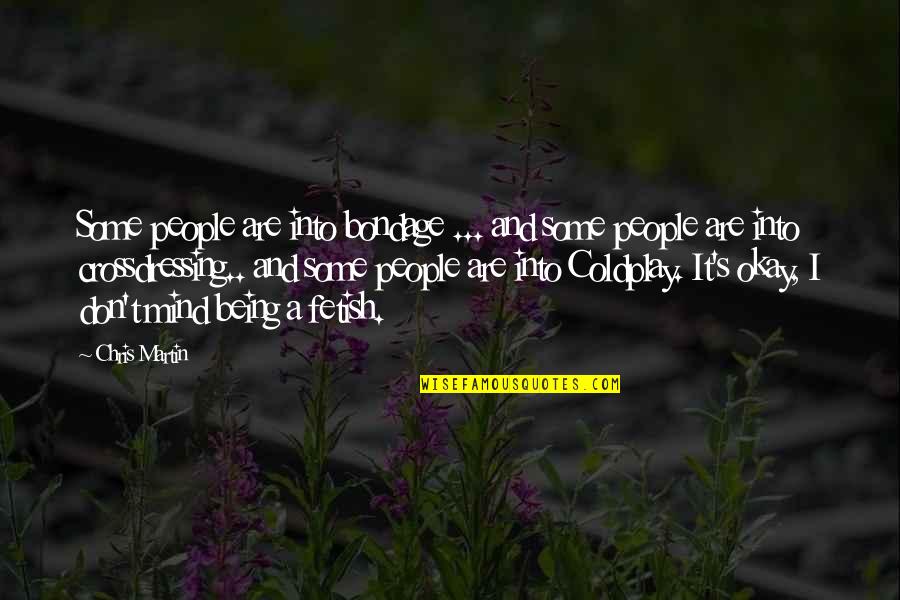 Some people are into bondage ... and some people are into crossdressing.. and some people are into Coldplay. It's okay, I don't mind being a fetish.
—
Chris Martin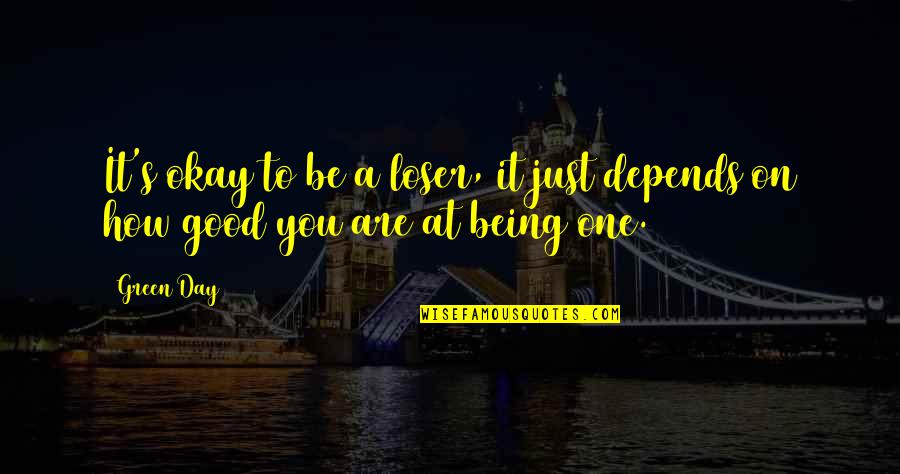 It's okay to be a loser, it just depends on how good you are at being one.
—
Green Day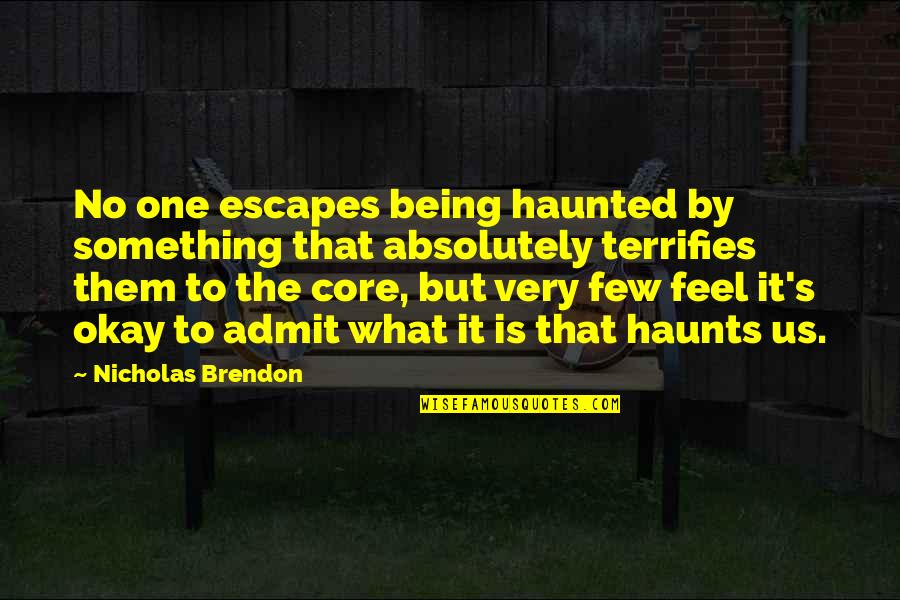 No one escapes being haunted by something that absolutely terrifies them to the core, but very few feel it's okay to admit what it is that haunts us.
—
Nicholas Brendon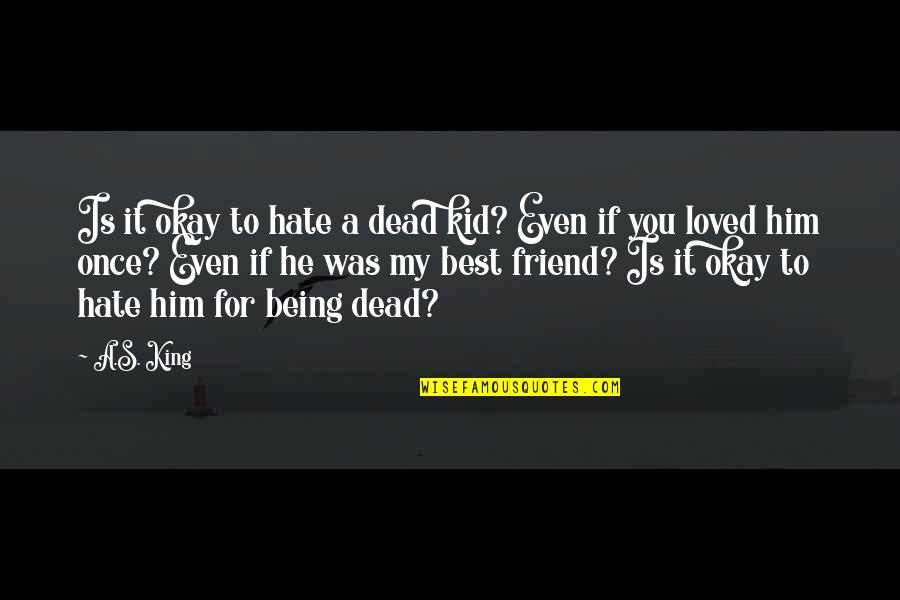 Is it okay to hate a dead kid? Even if you loved him once? Even if he was my best friend? Is it okay to hate him for being dead?
—
A.S. King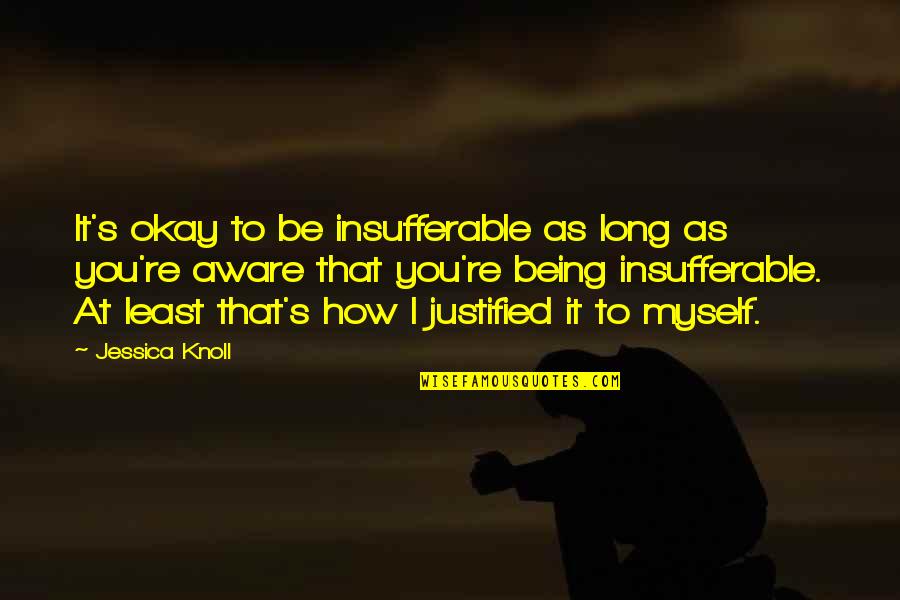 It's okay to be insufferable as long as you're aware that you're being insufferable. At least that's how I justified it to myself.
—
Jessica Knoll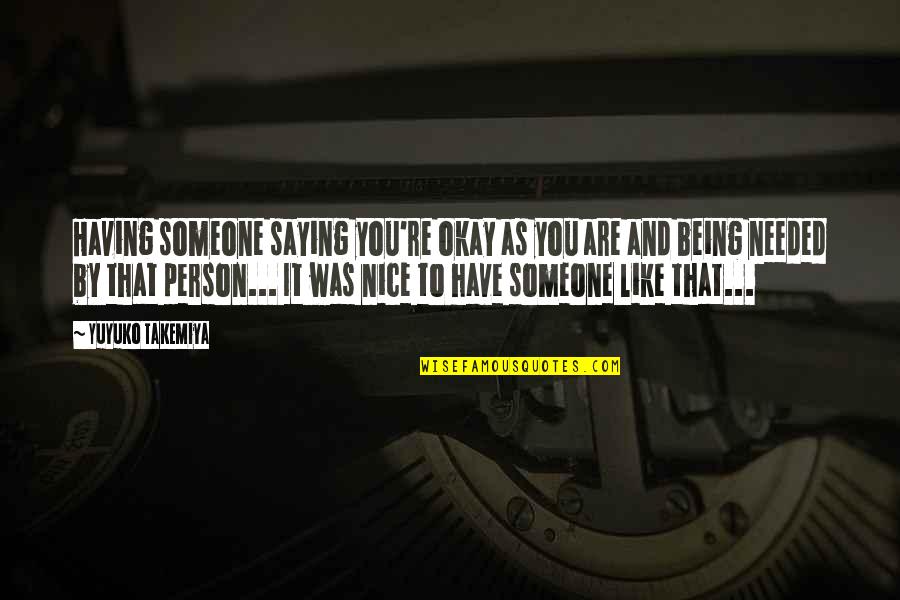 Having someone saying you're okay as you are and being needed by that person... It was nice to have someone like that...
—
Yuyuko Takemiya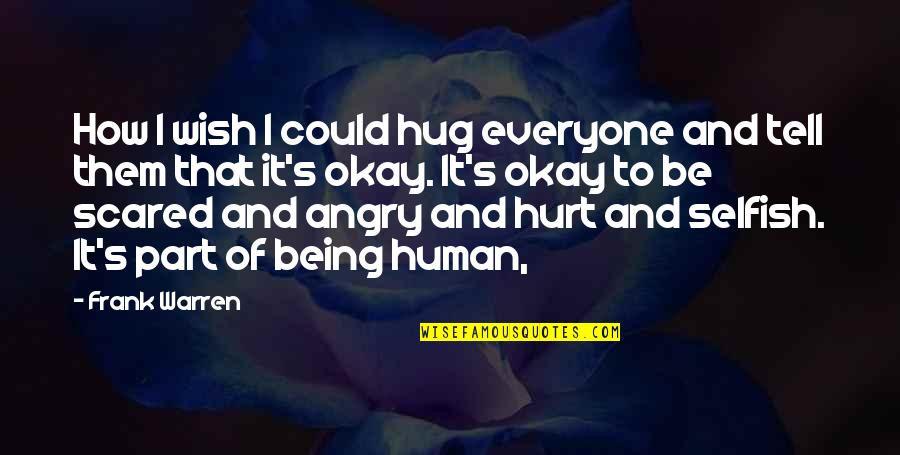 How I wish I could hug everyone and tell them that it's okay. It's okay to be scared and angry and hurt and selfish. It's part of being human,
—
Frank Warren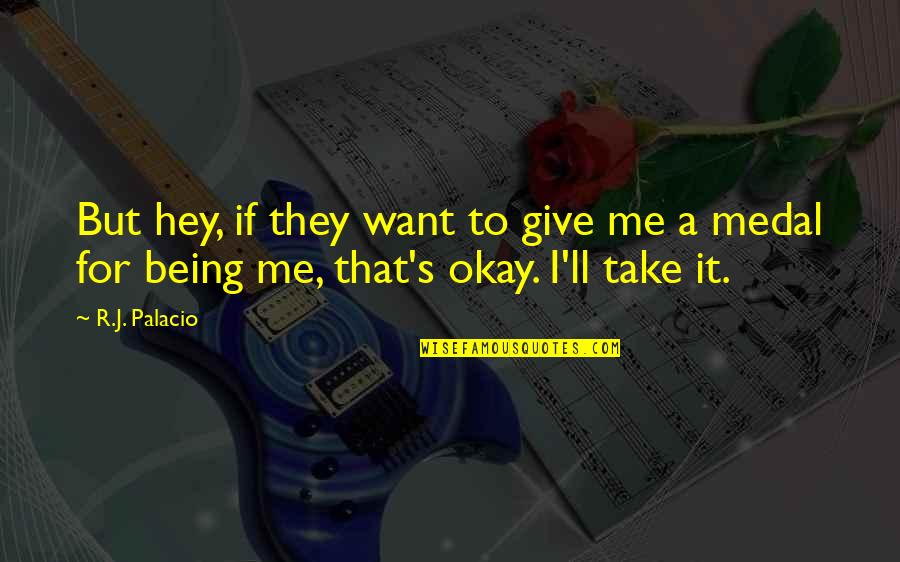 But hey, if they want to give me a medal for being me, that's okay. I'll take it.
—
R.J. Palacio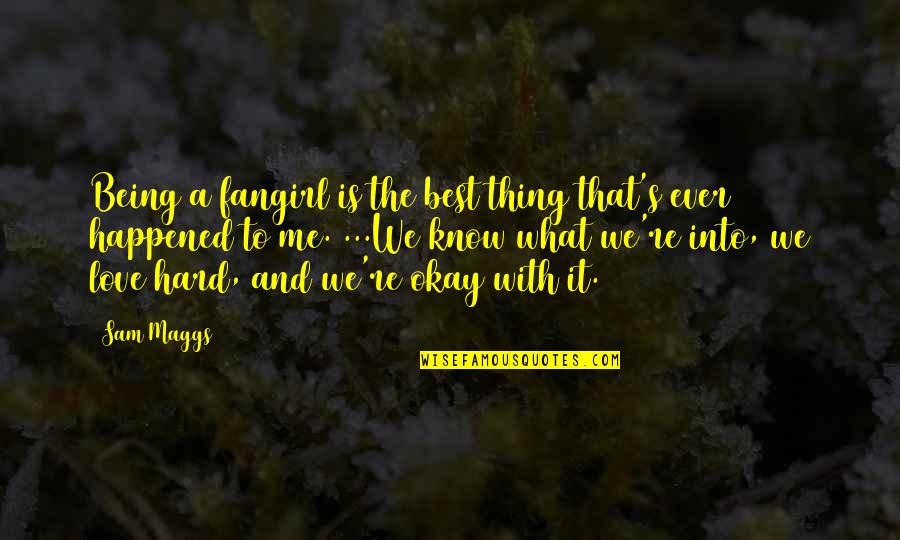 Being a fangirl is the best thing that's ever happened to me. ...We know what we're into, we love hard, and we're okay with it.
—
Sam Maggs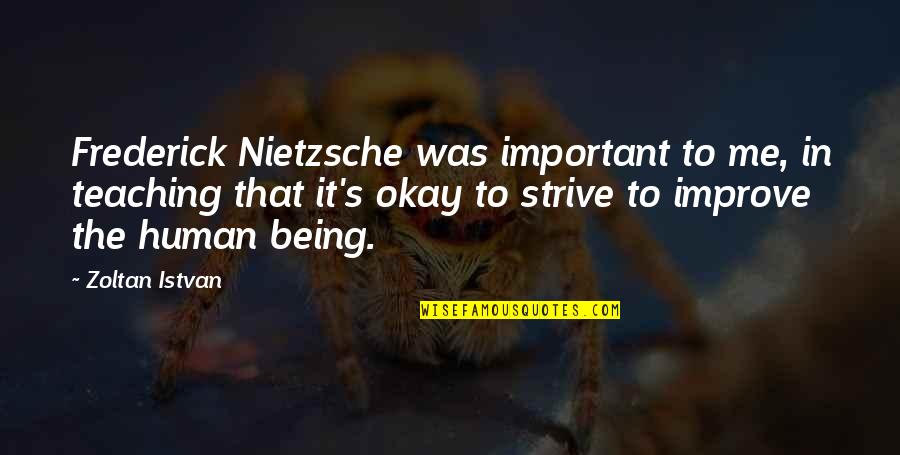 Frederick Nietzsche was important to me, in teaching that it's okay to strive to improve the human being. —
Zoltan Istvan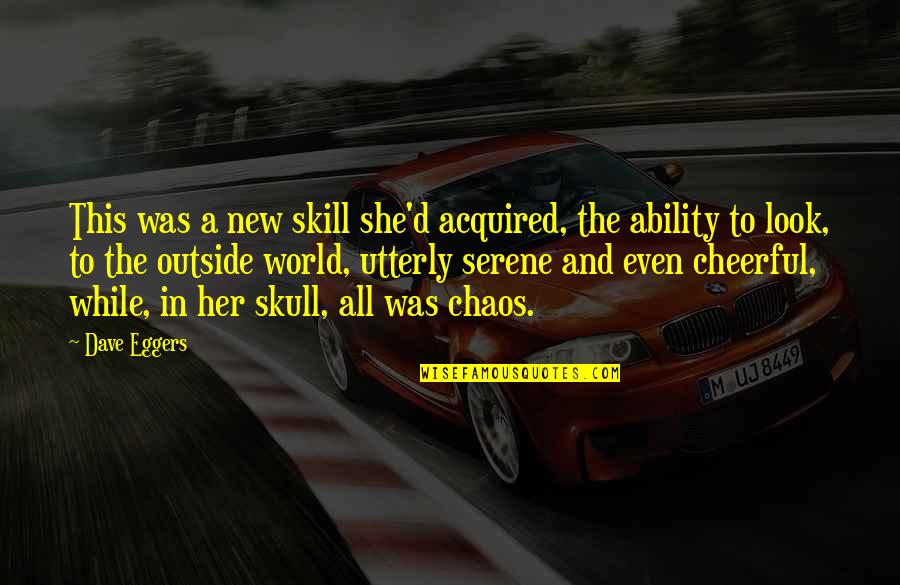 This was a new skill she'd acquired, the ability to look, to the outside world, utterly serene and even cheerful, while, in her skull, all was chaos. —
Dave Eggers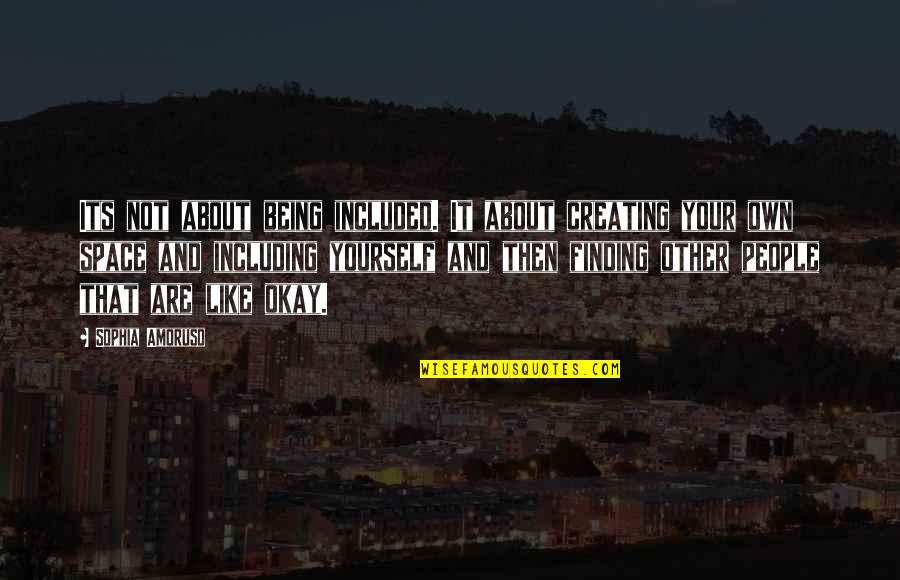 Its not about being included. It about creating your own space and including yourself and then finding other people that are like okay. —
Sophia Amoruso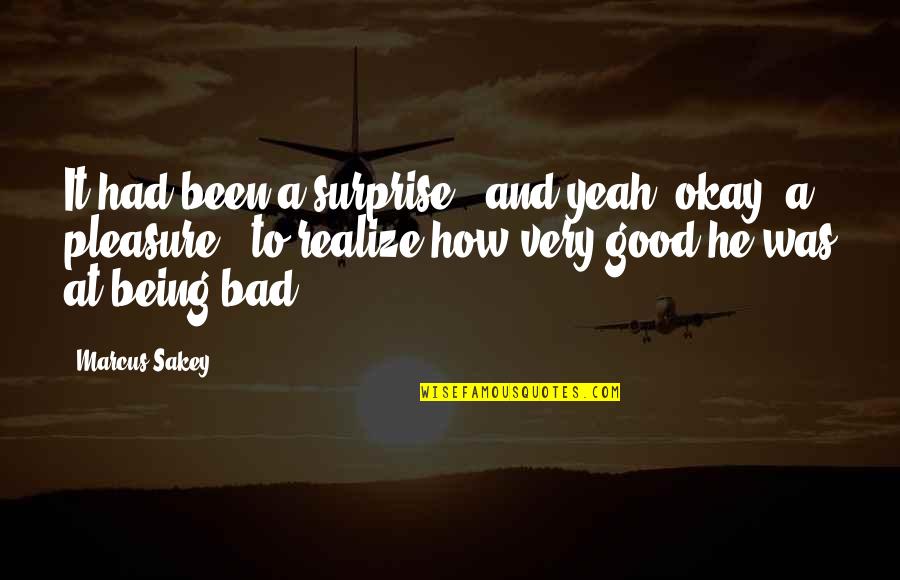 It had been a surprise - and yeah, okay, a pleasure - to realize how very good he was at being bad. —
Marcus Sakey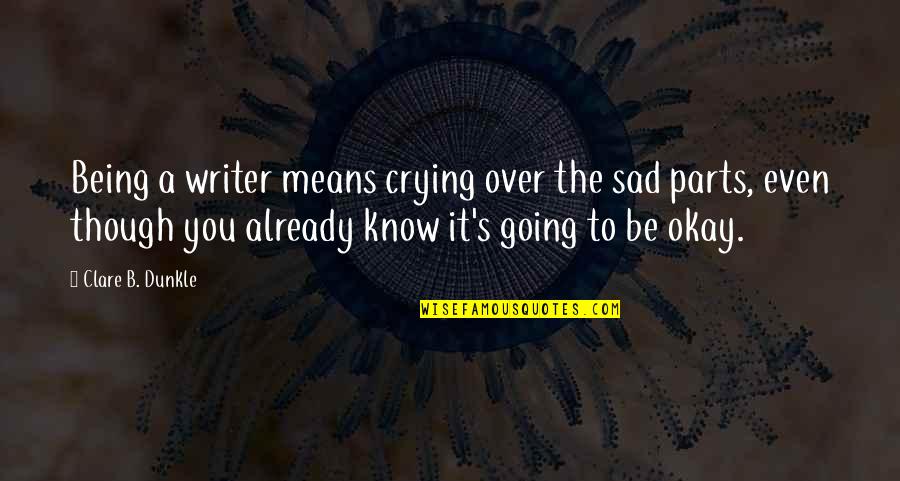 Being a writer means crying over the sad parts, even though you already know it's going to be okay. —
Clare B. Dunkle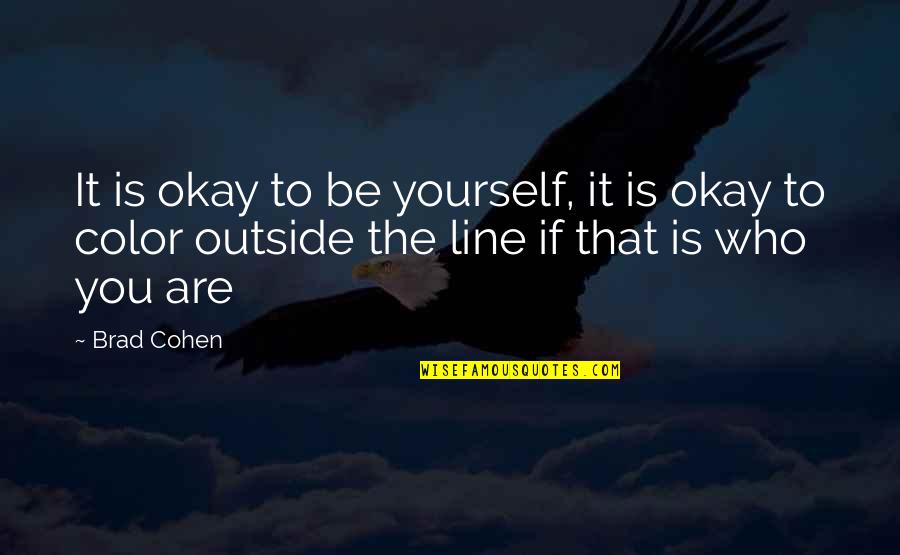 It is okay to be yourself, it is okay to color outside the line if that is who you are —
Brad Cohen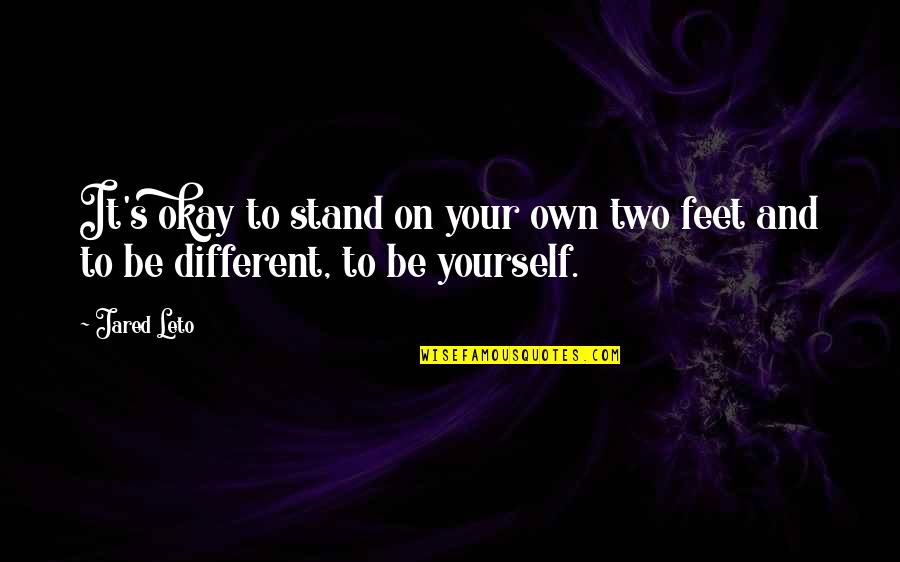 It's okay to stand on your own two feet and to be different, to be yourself. —
Jared Leto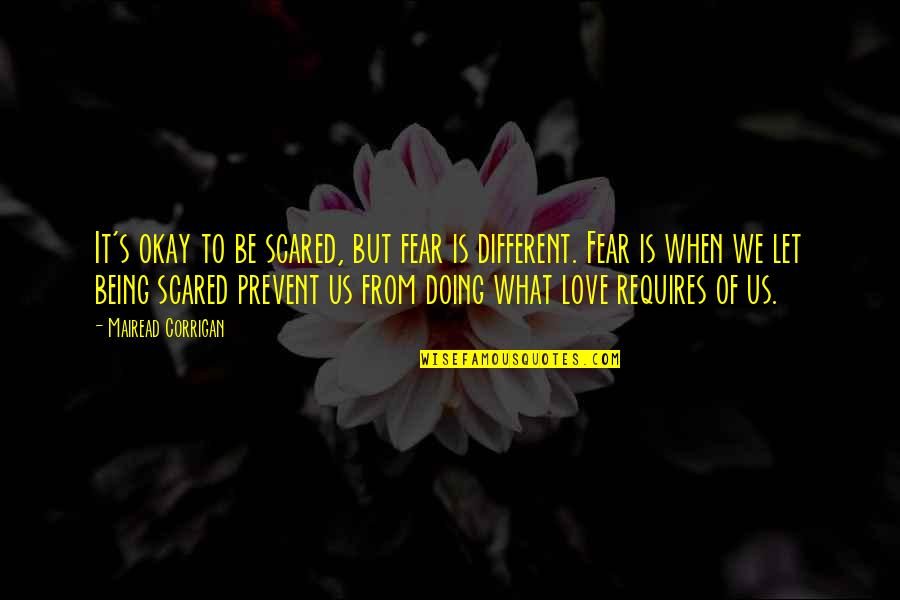 It's okay to be scared, but fear is different. Fear is when we let being scared prevent us from doing what love requires of us. —
Mairead Corrigan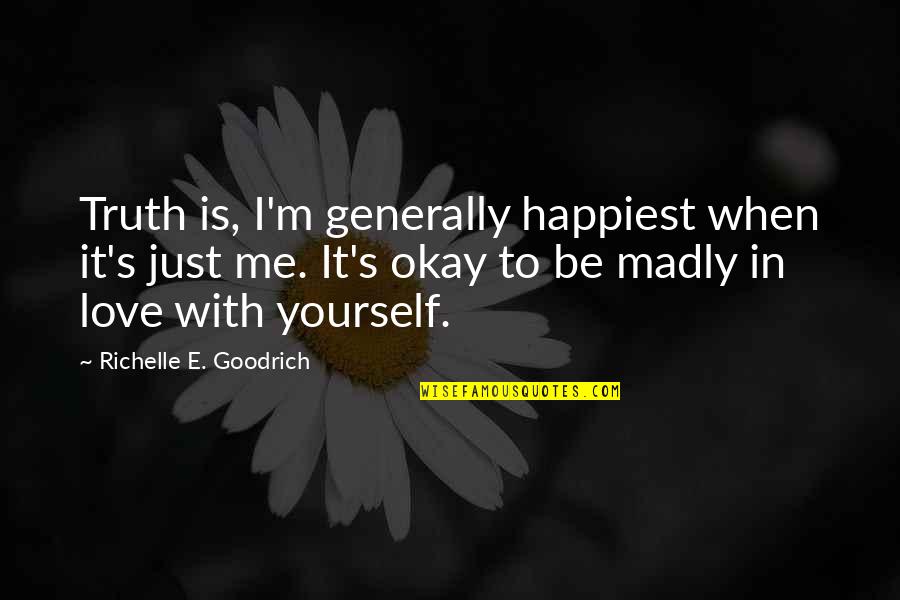 Truth is, I'm generally happiest when it's just me. It's okay to be madly in love with yourself. —
Richelle E. Goodrich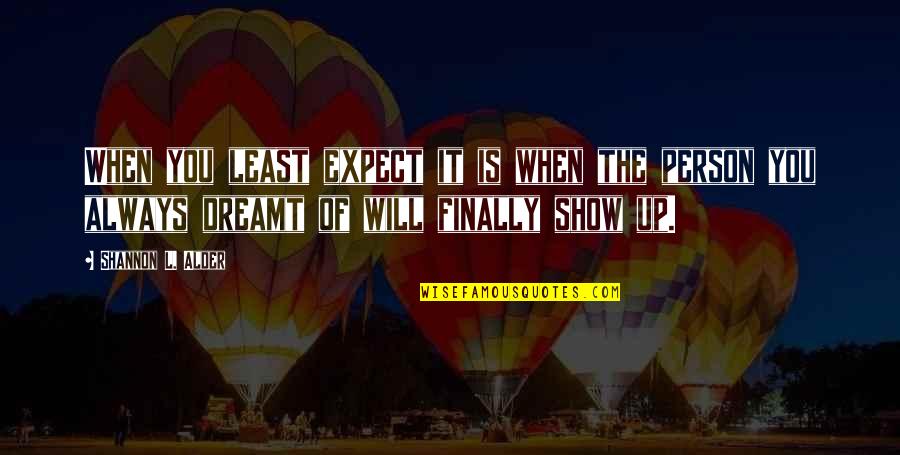 When you least expect it is when the person you always dreamt of will finally show up. —
Shannon L. Alder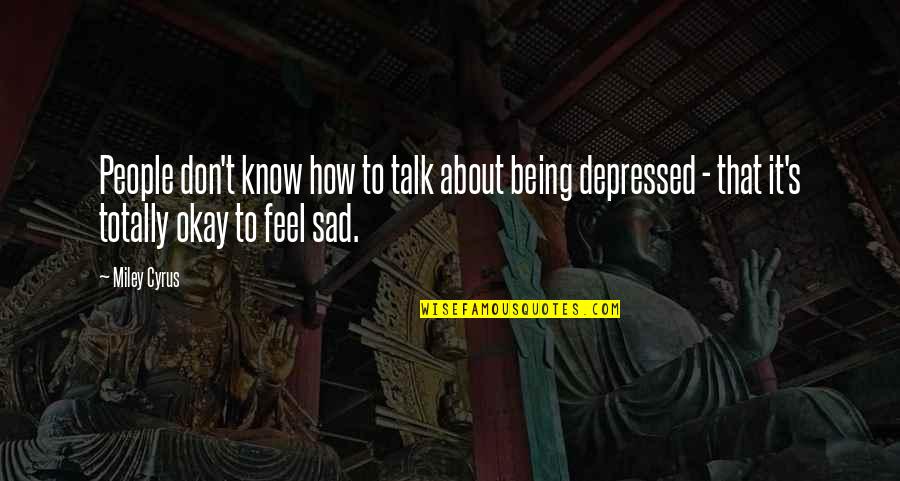 People don't know how to talk about being depressed - that it's totally okay to feel sad. —
Miley Cyrus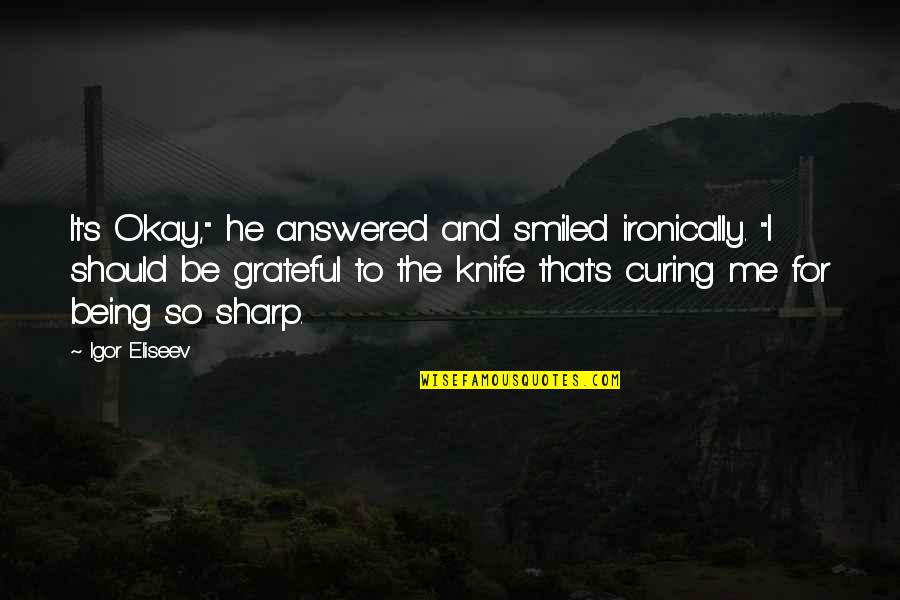 It's Okay," he answered and smiled ironically. "I should be grateful to the knife that's curing me for being so sharp. —
Igor Eliseev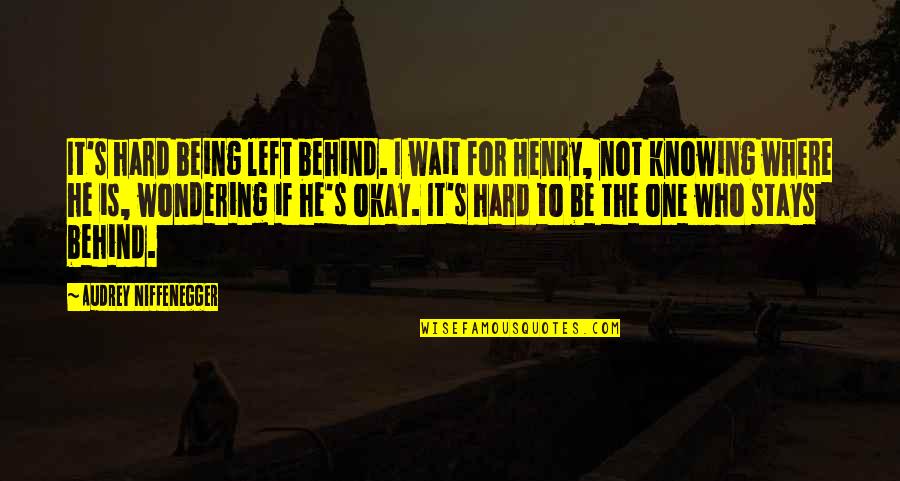 It's hard being left behind. I wait for Henry, not knowing where he is, wondering if he's okay. It's hard to be the one who stays behind. —
Audrey Niffenegger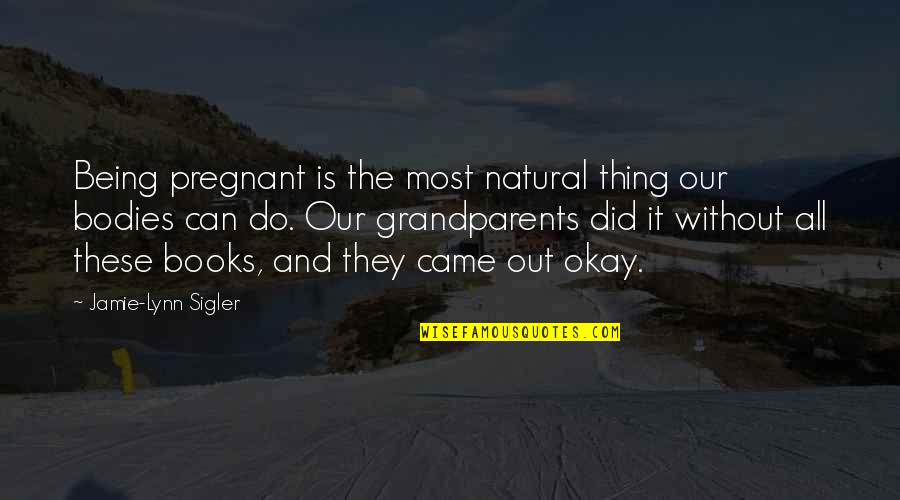 Being pregnant is the most natural thing our bodies can do. Our grandparents did it without all these books, and they came out okay. —
Jamie-Lynn Sigler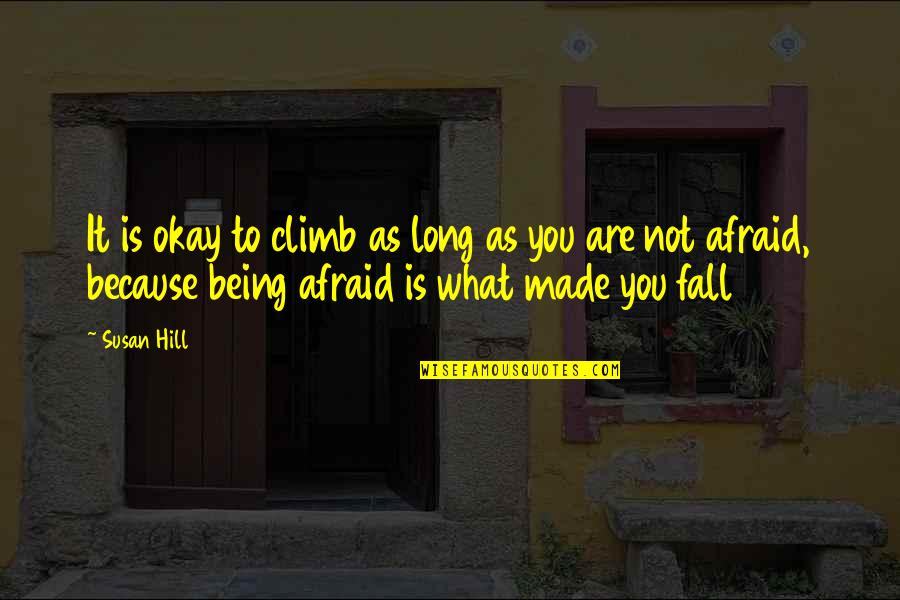 It is okay to climb as long as you are not afraid, because being afraid is what made you fall —
Susan Hill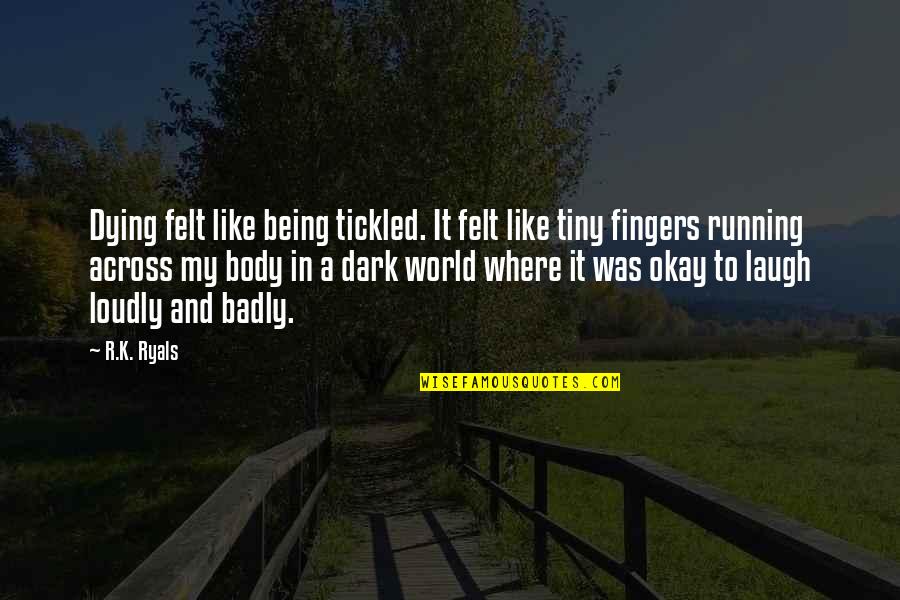 Dying felt like being tickled. It felt like tiny fingers running across my body in a dark world where it was okay to laugh loudly and badly. —
R.K. Ryals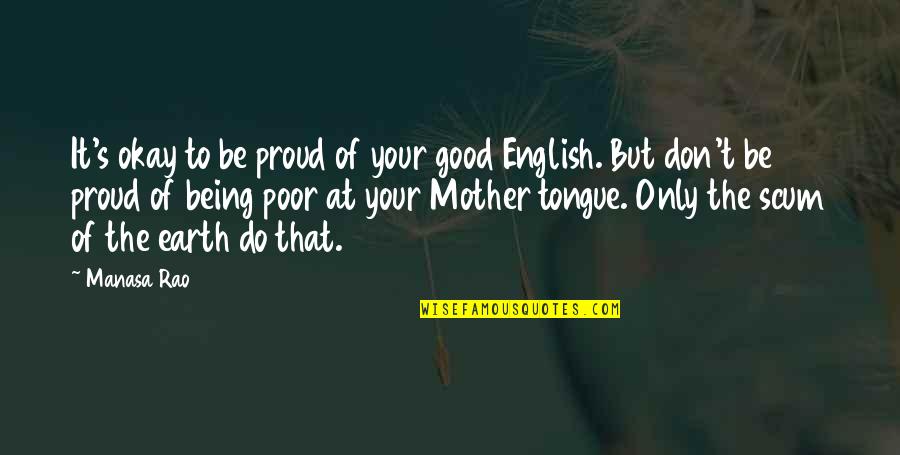 It's okay to be proud of your good English. But don't be proud of being poor at your Mother tongue. Only the scum of the earth do that. —
Manasa Rao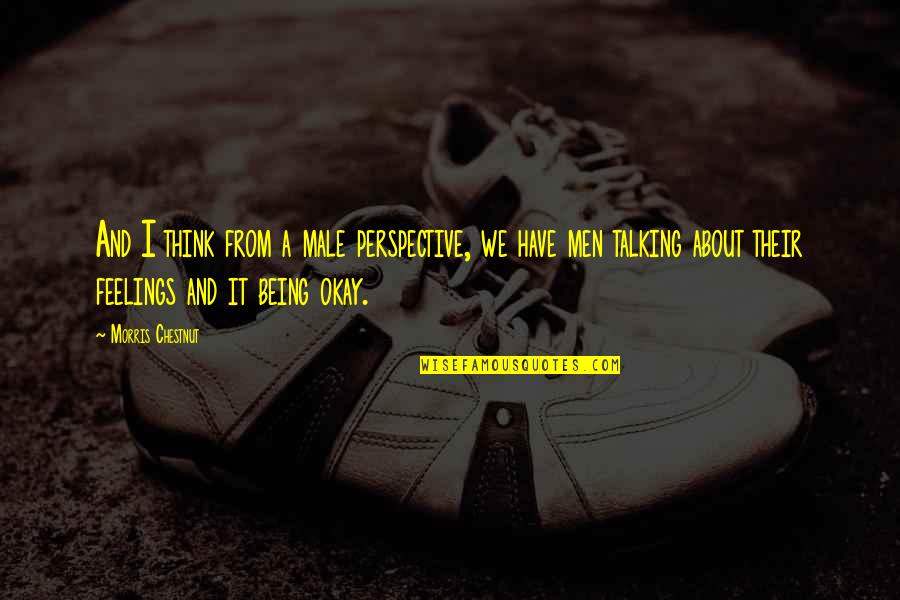 And I think from a male perspective, we have men talking about their feelings and
it being okay
. —
Morris Chestnut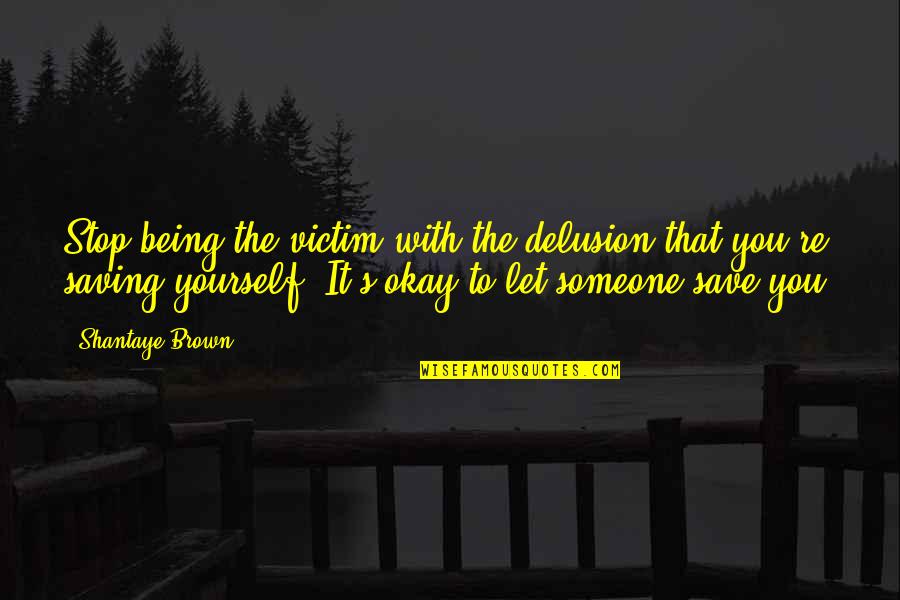 Stop being the victim with the delusion that you're saving yourself. It's okay to let someone save you. —
Shantaye Brown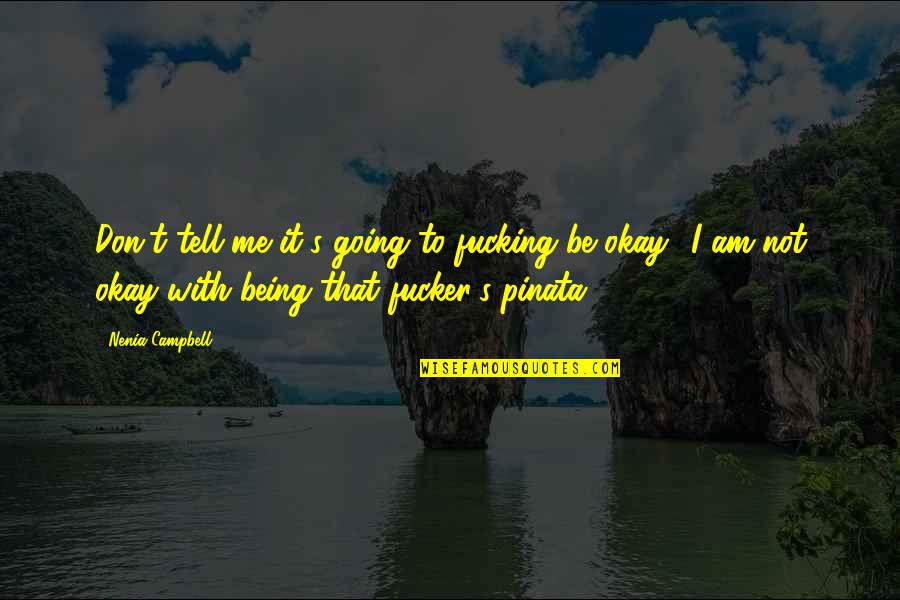 Don't tell me it's going to fucking be okay! I am not okay with being that fucker's pinata! —
Nenia Campbell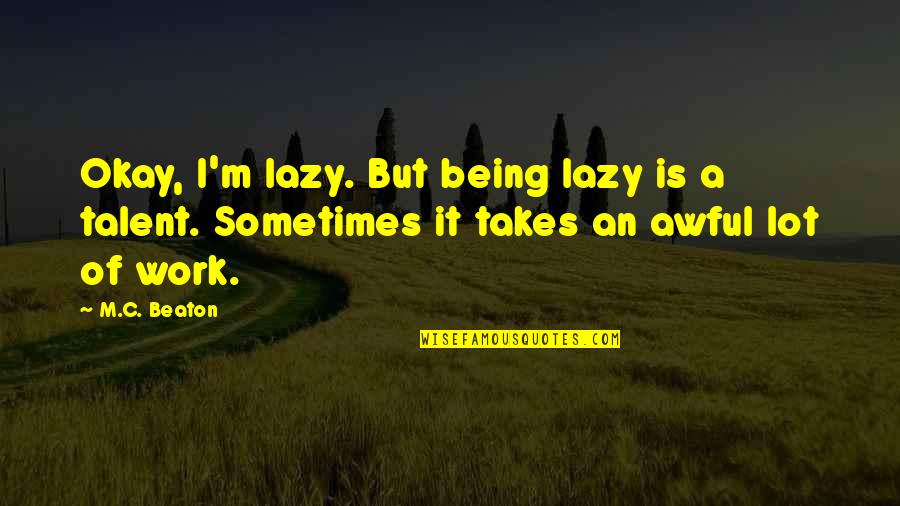 Okay, I'm lazy. But being lazy is a talent. Sometimes it takes an awful lot of work. —
M.C. Beaton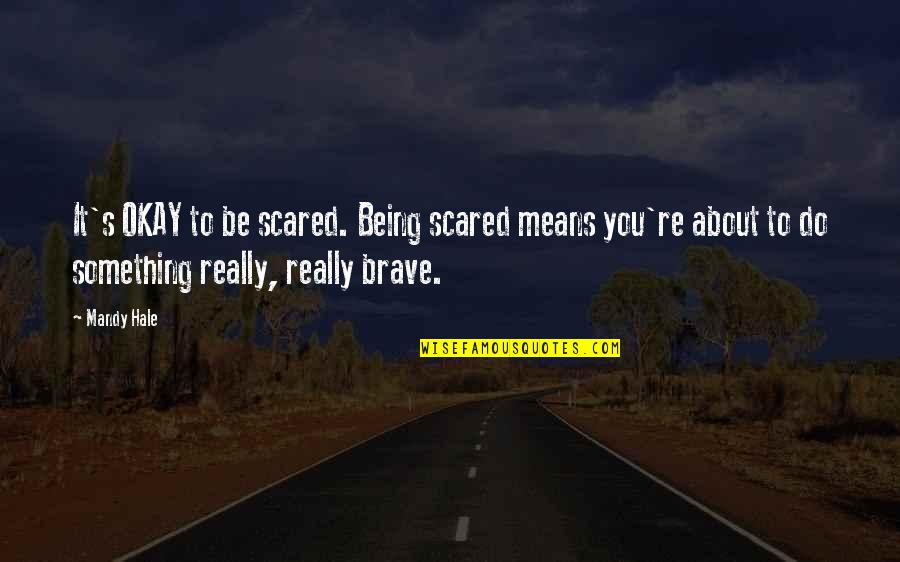 It's OKAY to be scared. Being scared means you're about to do something really, really brave. —
Mandy Hale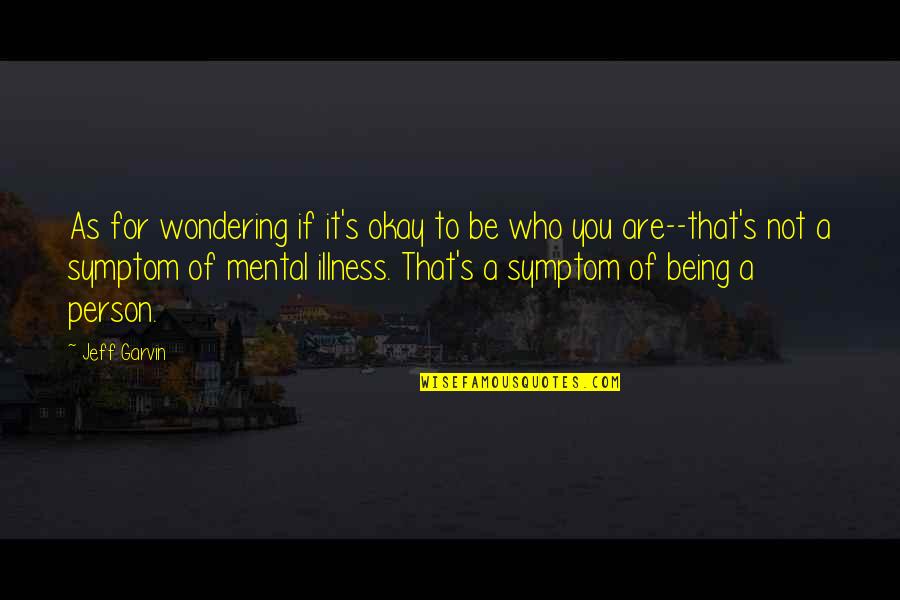 As for wondering if it's okay to be who you are--that's not a symptom of mental illness. That's a symptom of being a person. —
Jeff Garvin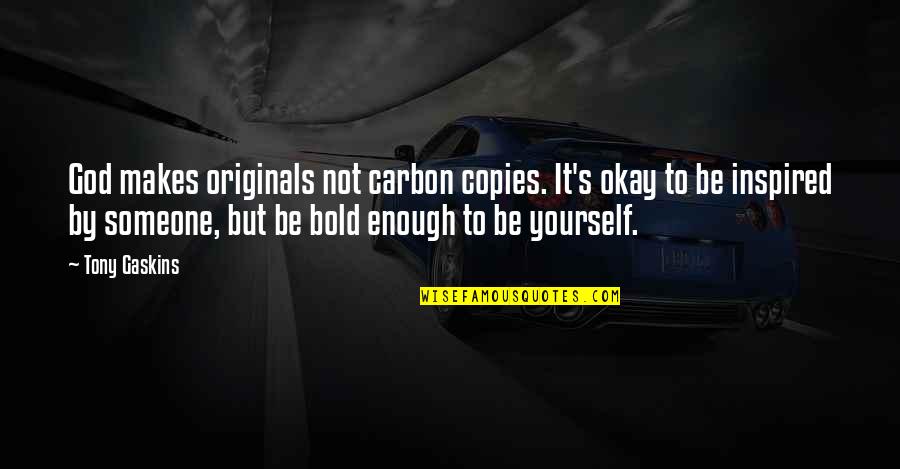 God makes originals not carbon copies. It's okay to be inspired by someone, but be bold enough to be yourself. —
Tony Gaskins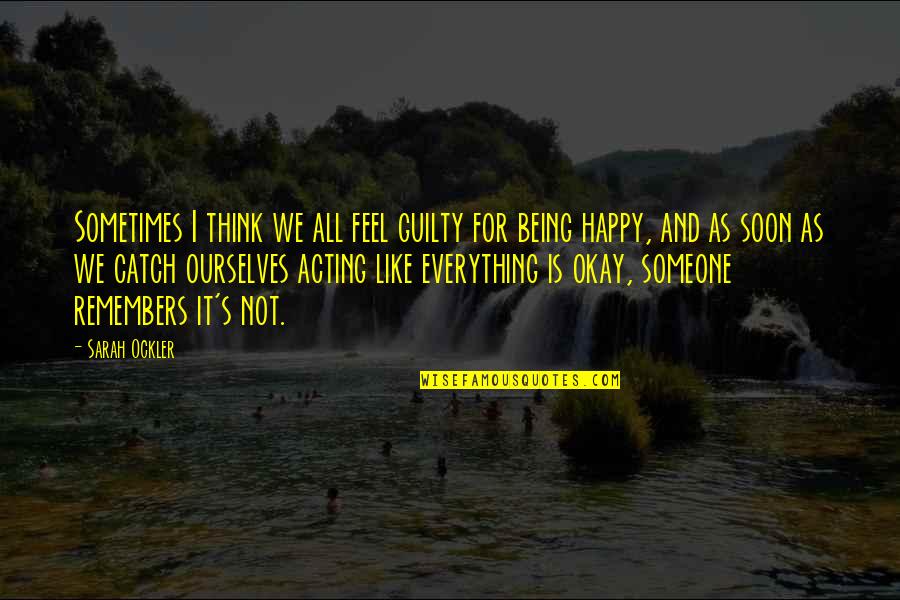 Sometimes I think we all feel guilty for being happy, and as soon as we catch ourselves acting like everything is okay, someone remembers it's not. —
Sarah Ockler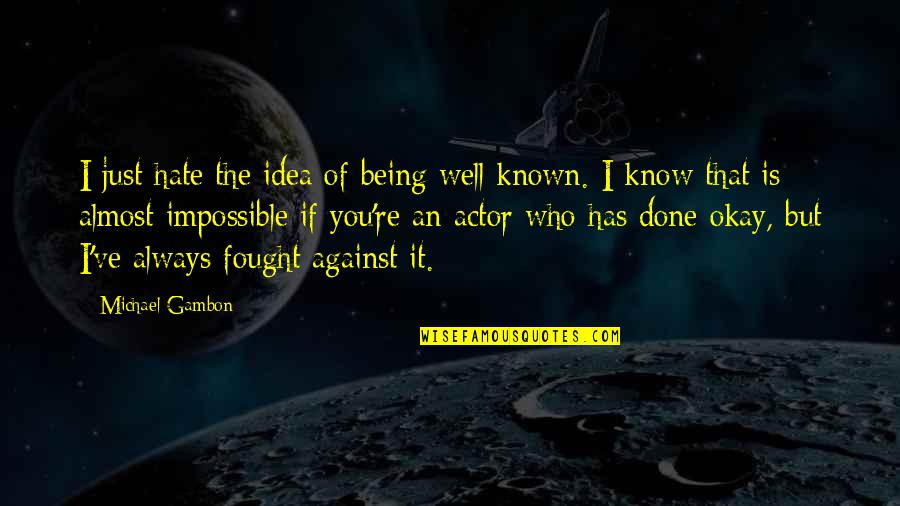 I just hate the idea of being well known. I know that is almost impossible if you're an actor who has done okay, but I've always fought against it. —
Michael Gambon