Isabel Myers Quotes
Collection of top 13 famous quotes about Isabel Myers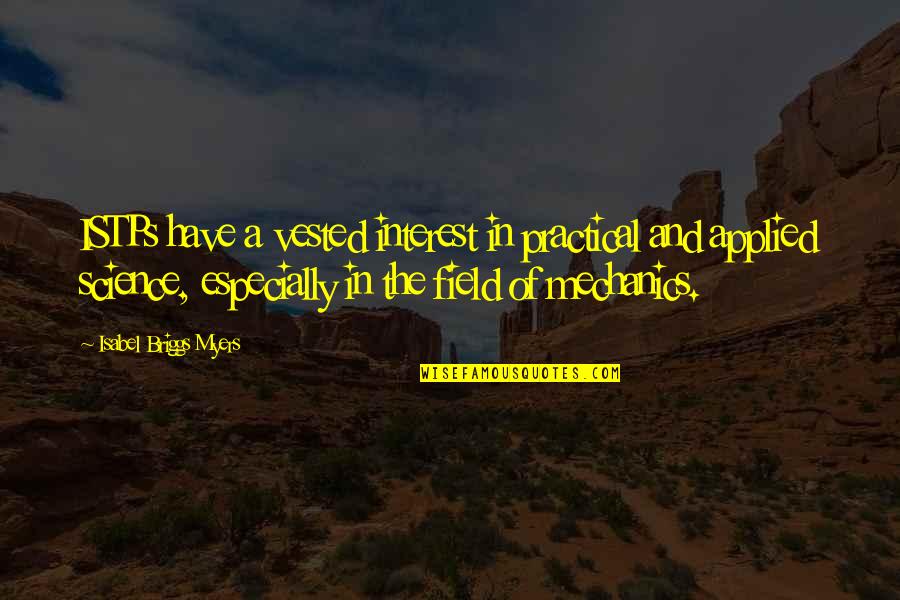 ISTPs have a vested interest in practical and applied science, especially in the field of mechanics.
—
Isabel Briggs Myers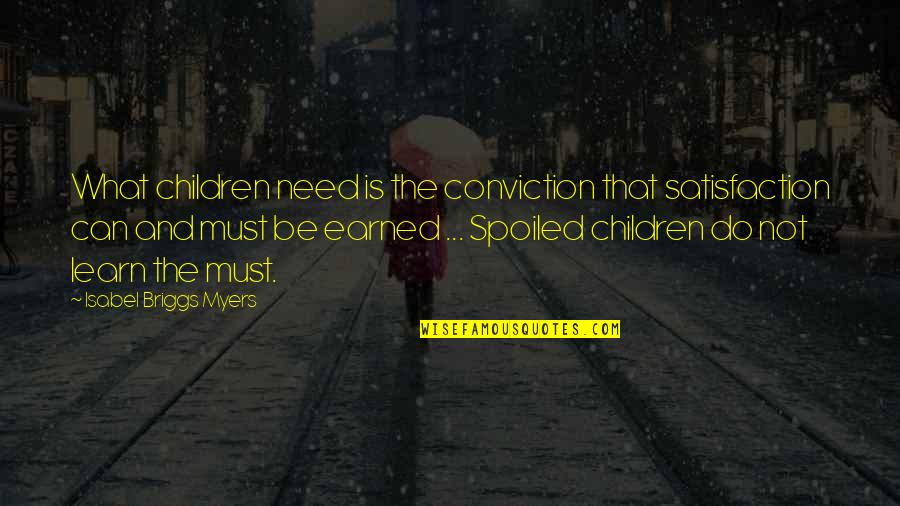 What children need is the conviction that satisfaction can and must be earned ... Spoiled children do not learn the must.
—
Isabel Briggs Myers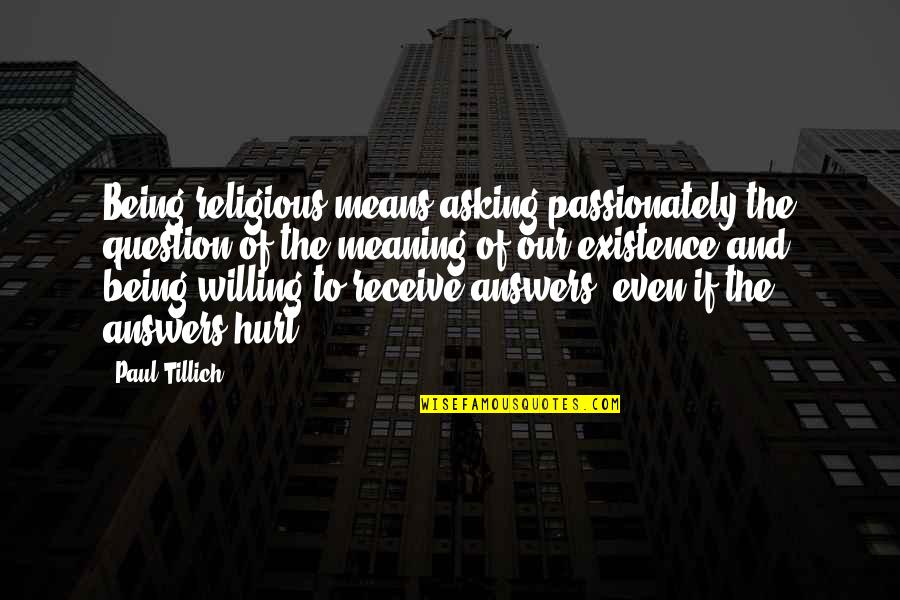 Being religious means asking passionately the question of the meaning of our existence and being willing to receive answers, even if the answers hurt.
—
Paul Tillich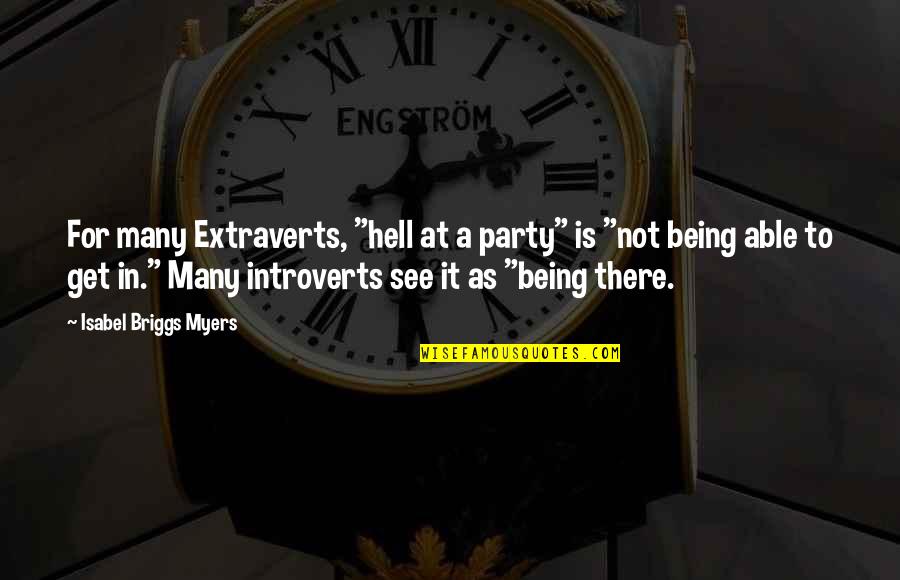 For many Extraverts, "hell at a party" is "not being able to get in." Many introverts see it as "being there. —
Isabel Briggs Myers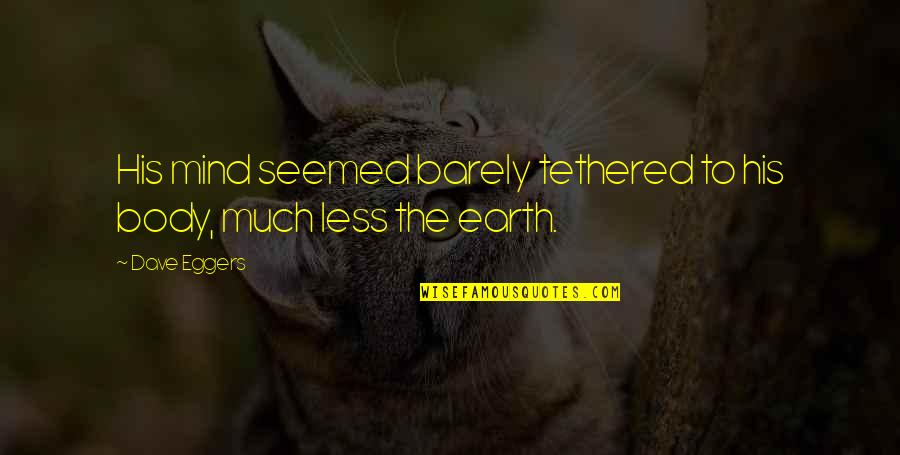 His mind seemed barely tethered to his body, much less the earth. —
Dave Eggers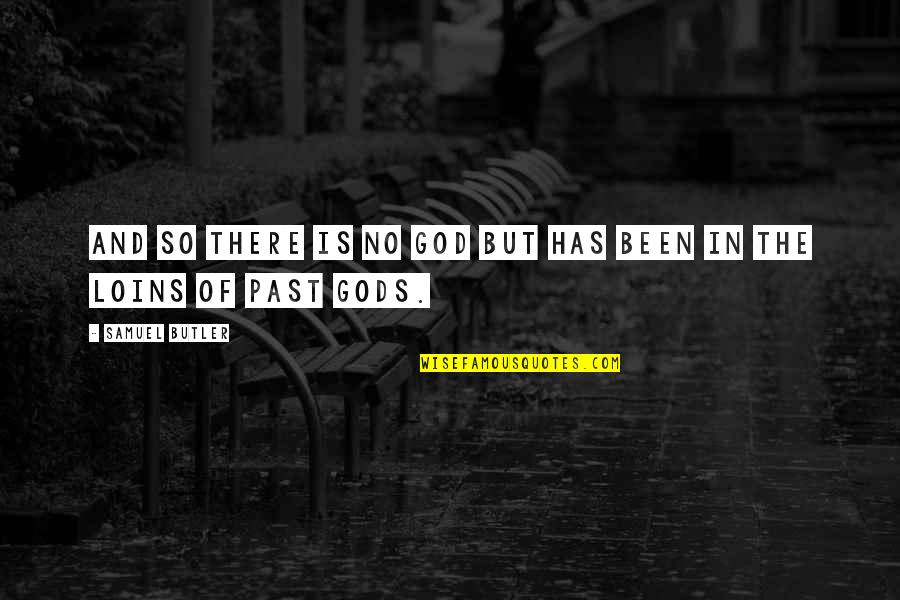 And so there is no God but has been in the loins of past gods. —
Samuel Butler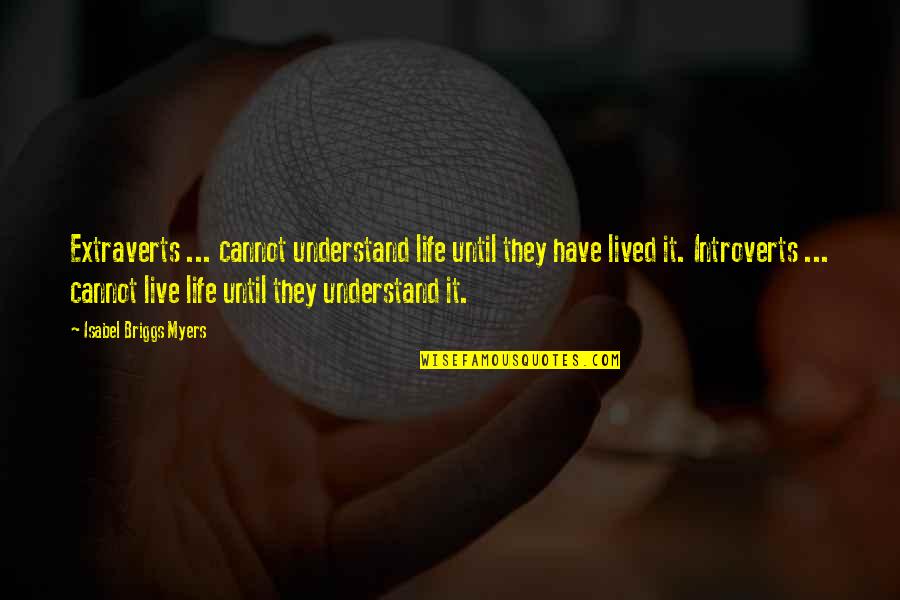 Extraverts ... cannot understand life until they have lived it. Introverts ... cannot live life until they understand it. —
Isabel Briggs Myers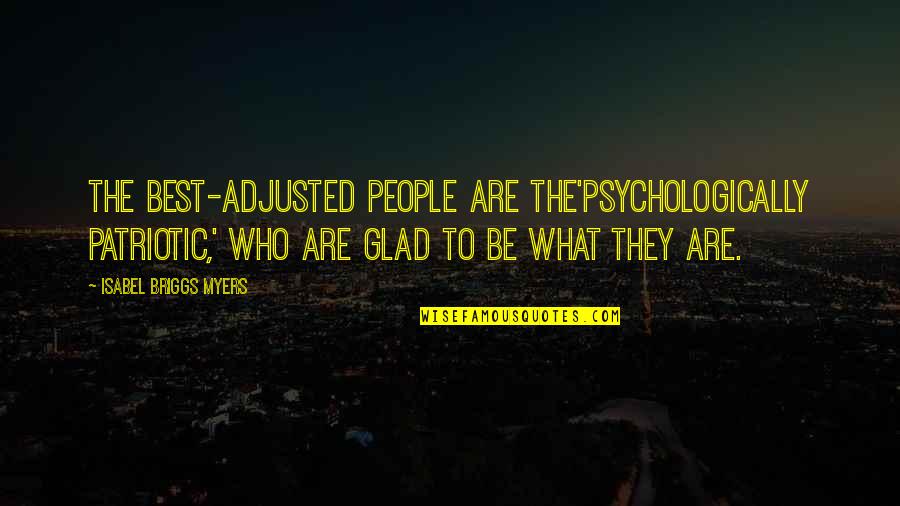 The best-adjusted people are the
'psychologically patriotic,' who are glad to be what they are. —
Isabel Briggs Myers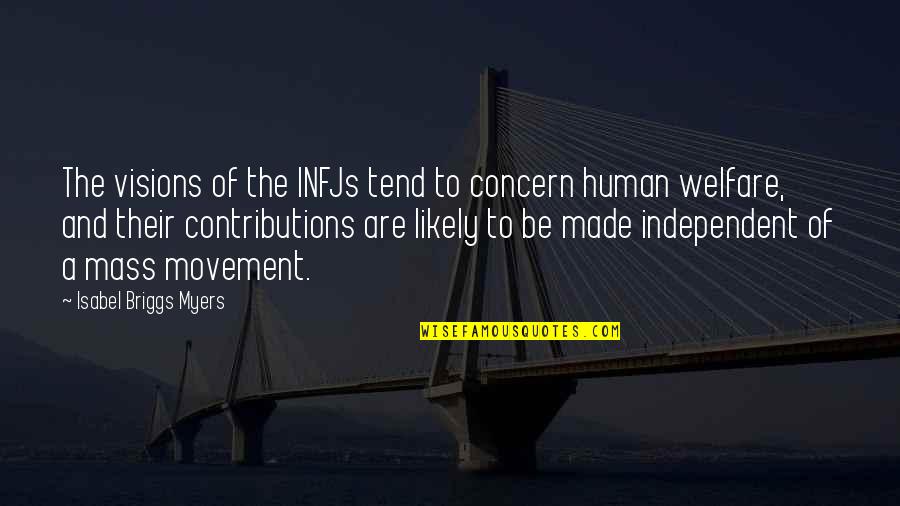 The visions of the INFJs tend to concern human welfare, and their contributions are likely to be made independent of a mass movement. —
Isabel Briggs Myers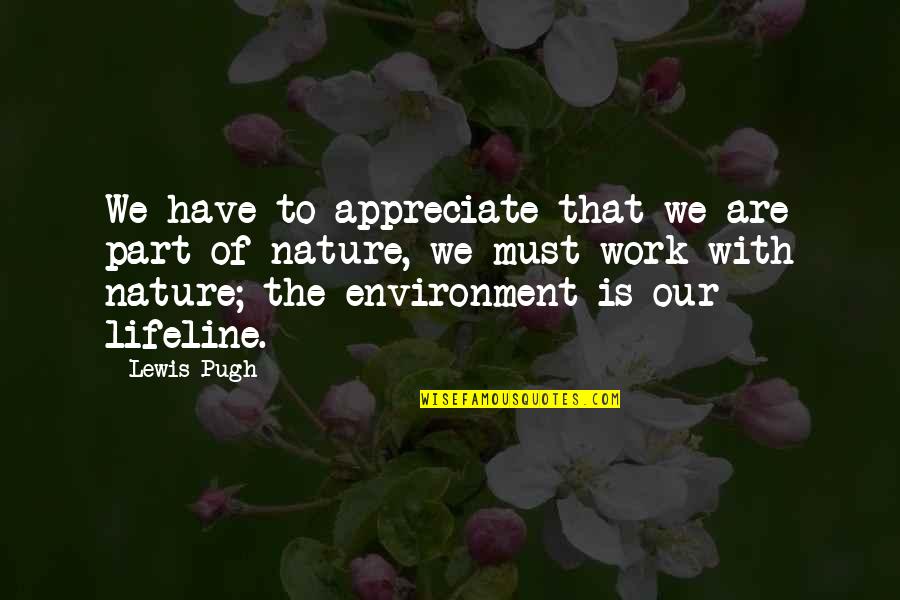 We have to appreciate that we are part of nature, we must work with nature; the environment is our lifeline. —
Lewis Pugh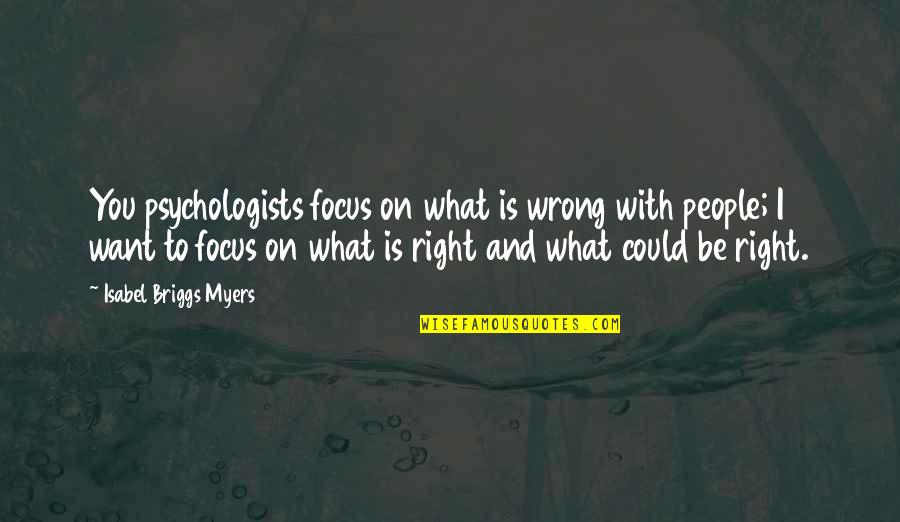 You psychologists focus on what is wrong with people; I want to focus on what is right and what could be right. —
Isabel Briggs Myers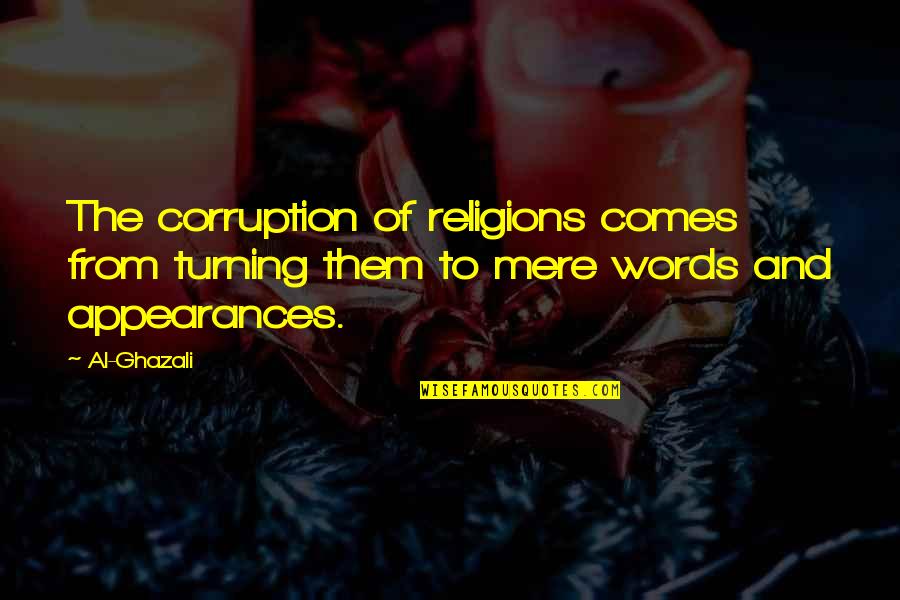 The corruption of religions comes from turning them to mere words and appearances. —
Al-Ghazali