Integrity In Leadership Quotes
Collection of top 46 famous quotes about Integrity In Leadership
Integrity In Leadership Quotes & Sayings
Happy to read and share the best inspirational Integrity In Leadership quotes, sayings and quotations on Wise Famous Quotes.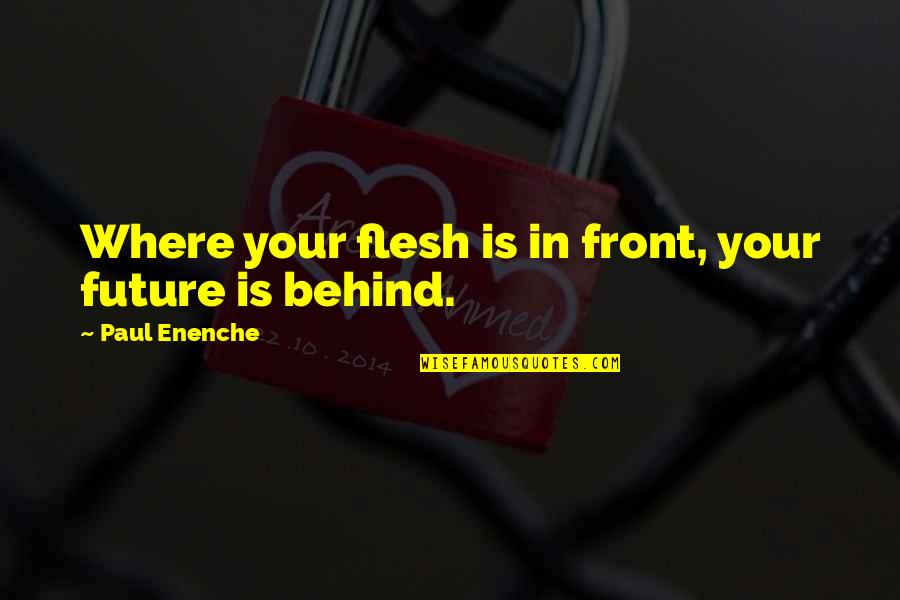 Where your flesh is in front, your future is behind.
—
Paul Enenche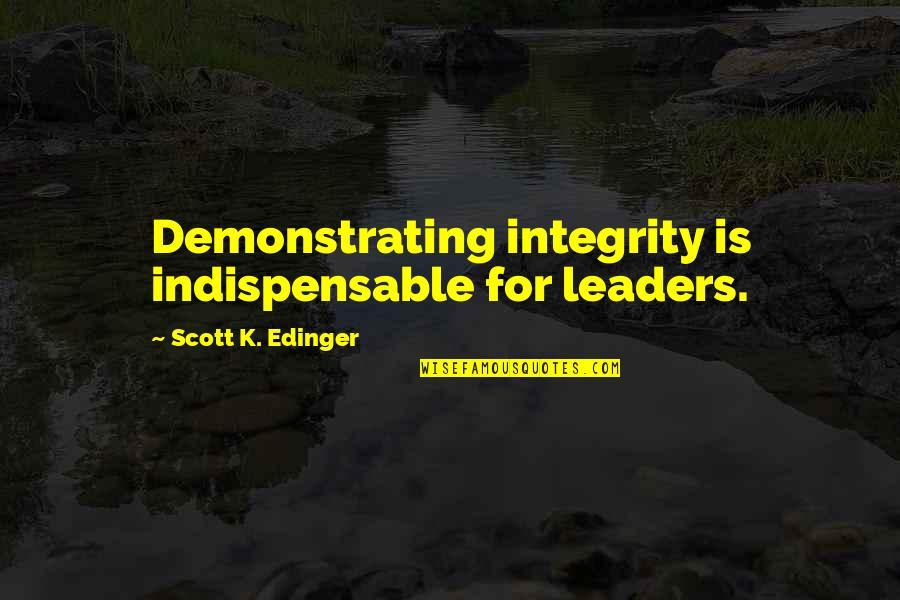 Demonstrating integrity is indispensable for leaders.
—
Scott K. Edinger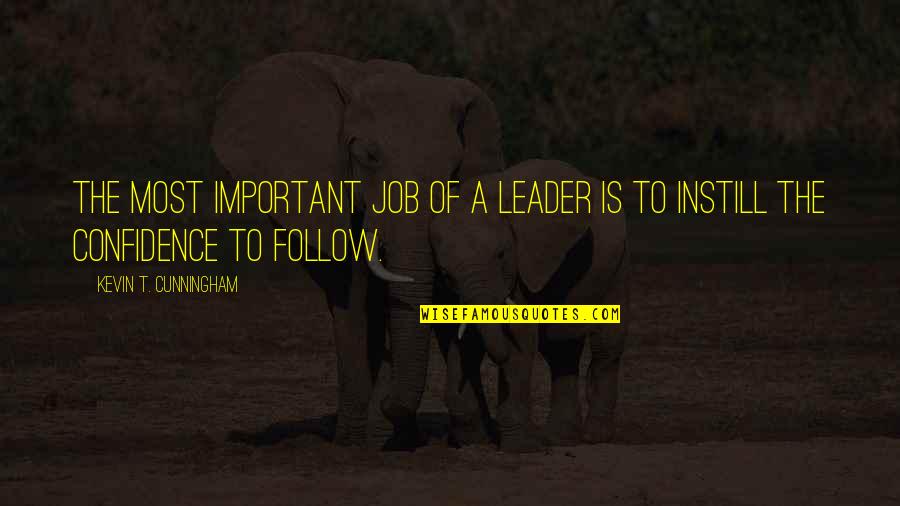 The most important job of a leader is to instill the confidence to follow.
—
Kevin T. Cunningham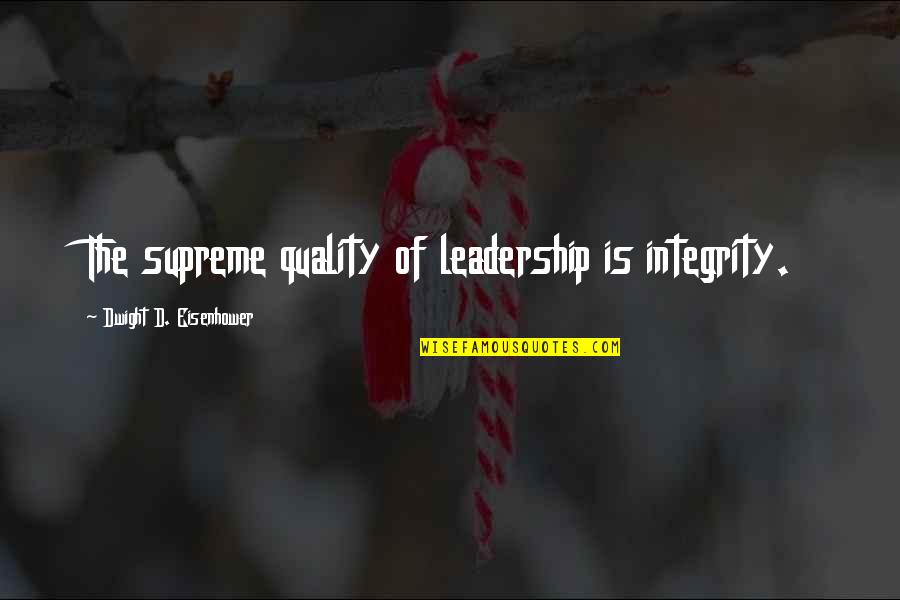 The supreme quality of leadership is integrity.
—
Dwight D. Eisenhower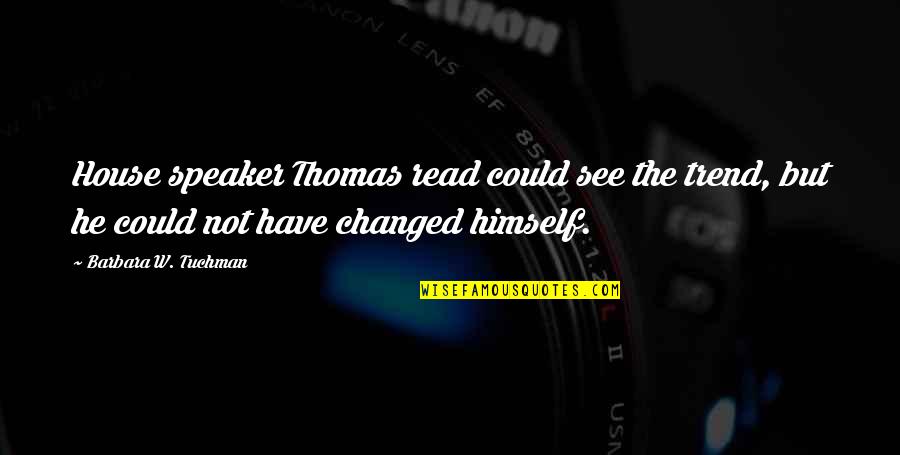 House speaker Thomas read could see the trend, but he could not have changed himself.
—
Barbara W. Tuchman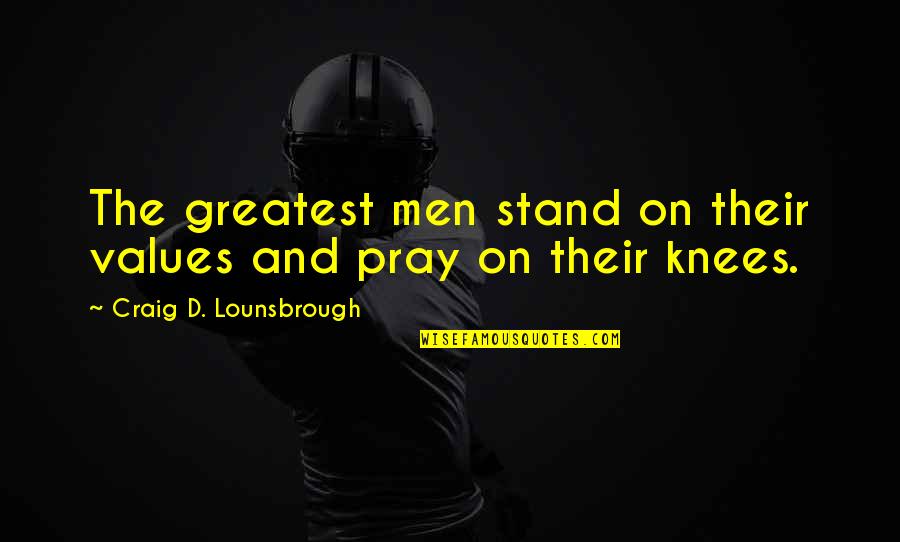 The greatest men stand on their values and pray on their knees.
—
Craig D. Lounsbrough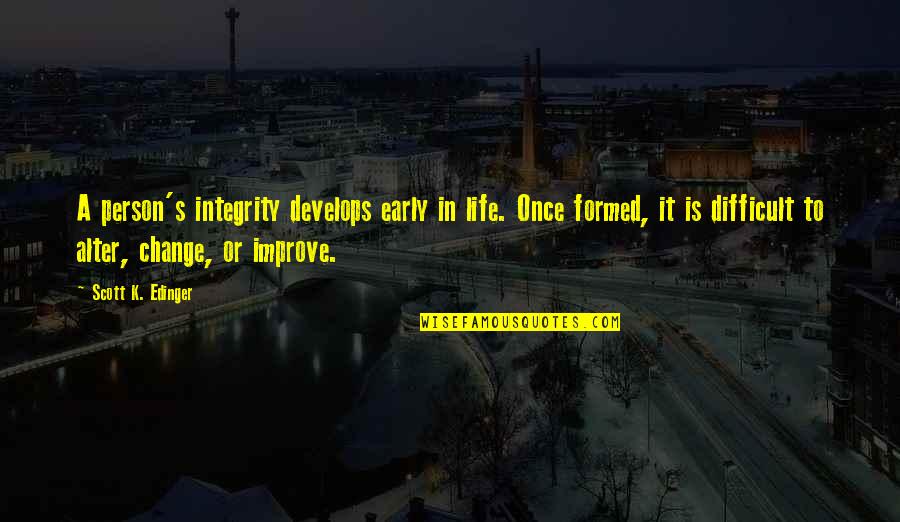 A person's integrity develops early in life. Once formed, it is difficult to alter, change, or improve.
—
Scott K. Edinger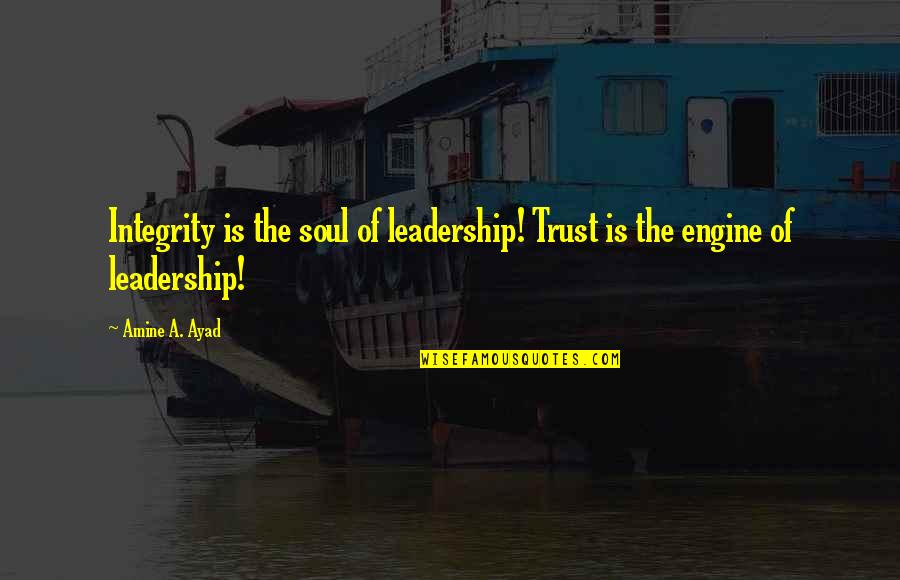 Integrity is the soul of leadership! Trust is the engine of leadership!
—
Amine A. Ayad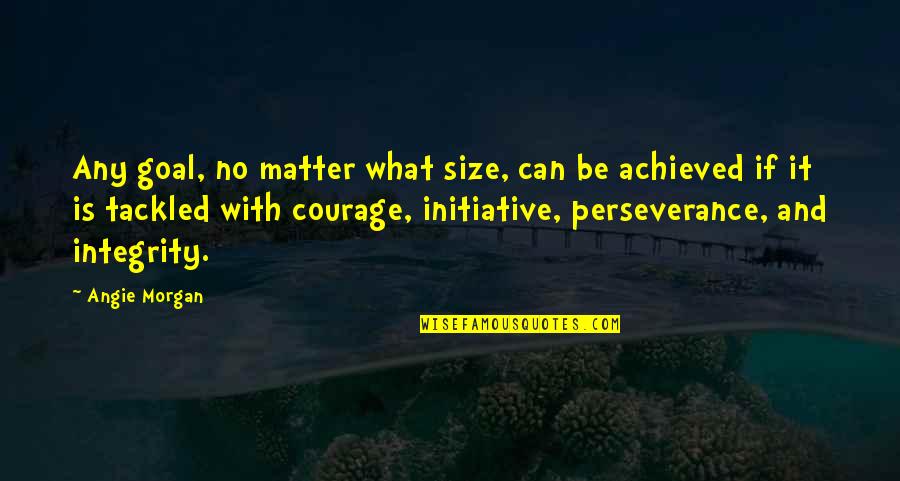 Any goal, no matter what size, can be achieved if it is tackled with courage, initiative, perseverance, and integrity.
—
Angie Morgan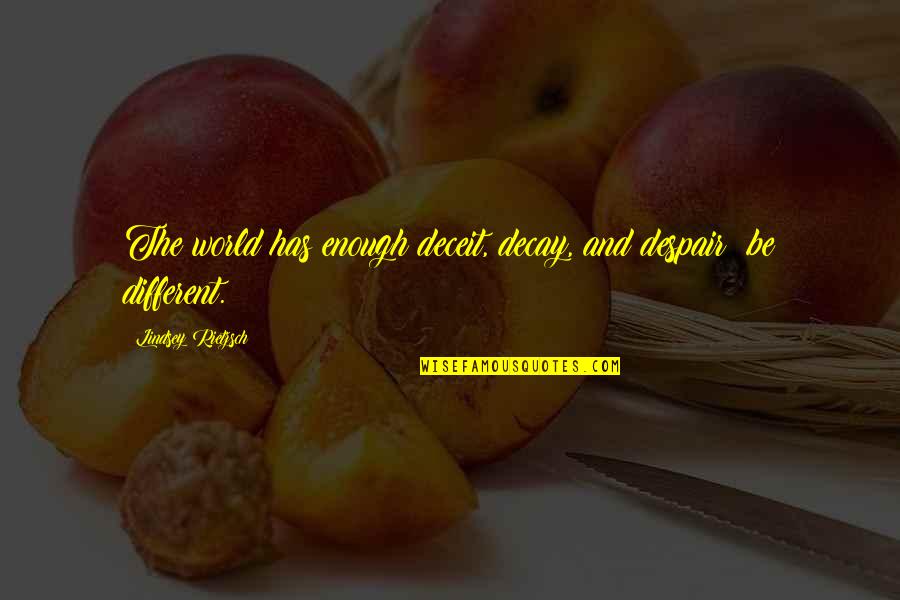 The world has enough deceit, decay, and despair; be different. —
Lindsey Rietzsch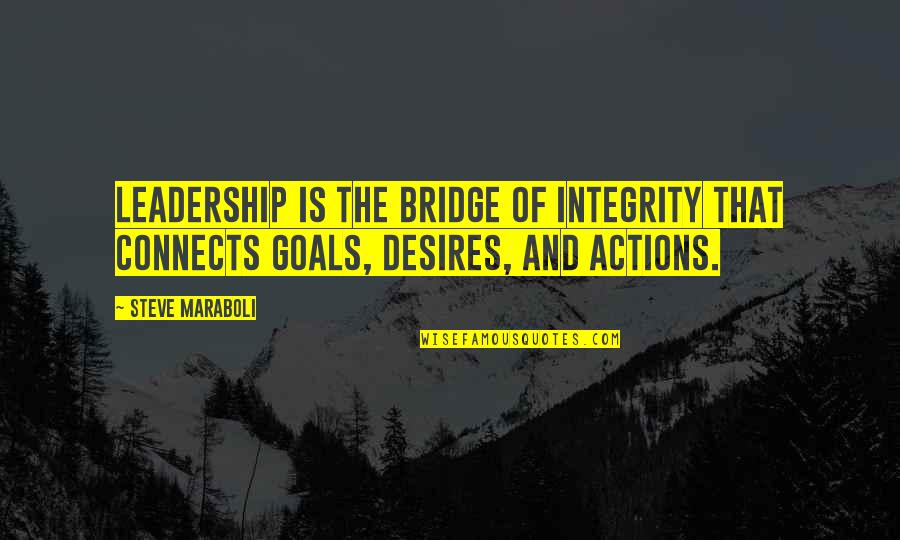 Leadership is the bridge of integrity that connects goals, desires, and actions. —
Steve Maraboli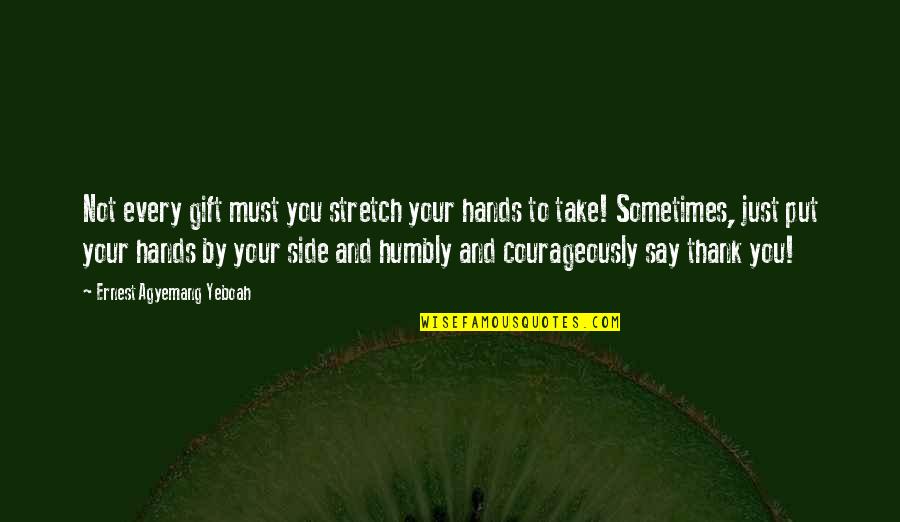 Not every gift must you stretch your hands to take! Sometimes, just put your hands by your side and humbly and courageously say thank you! —
Ernest Agyemang Yeboah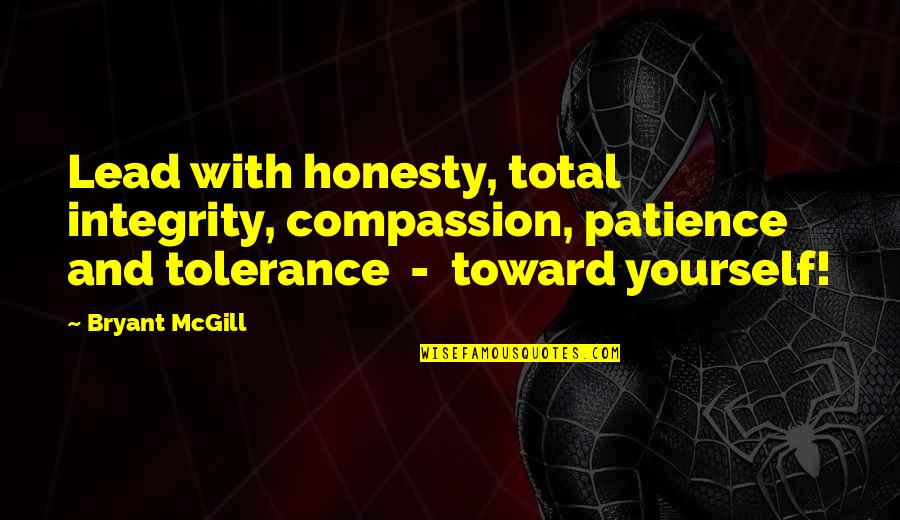 Lead with honesty, total integrity, compassion, patience and tolerance - toward yourself! —
Bryant McGill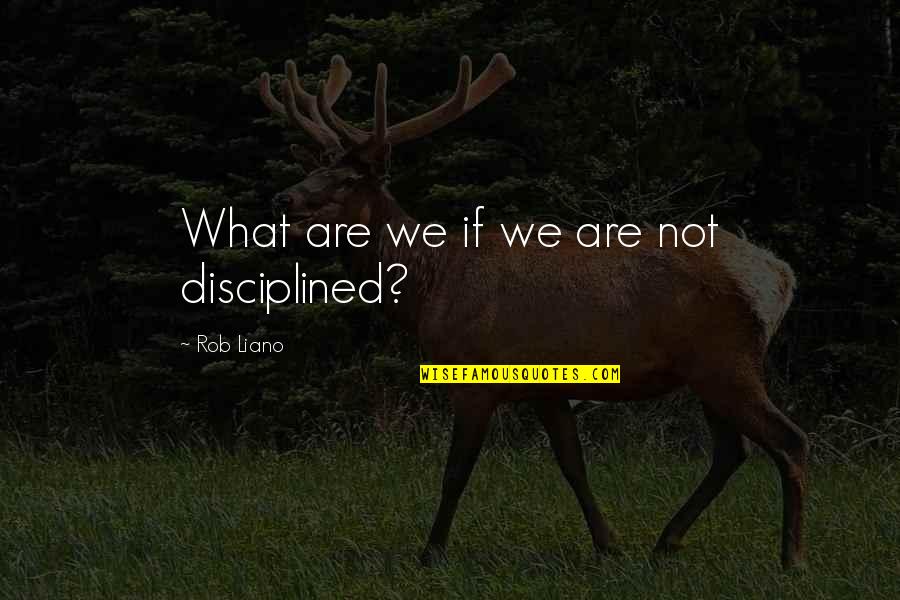 What are we if we are not disciplined? —
Rob Liano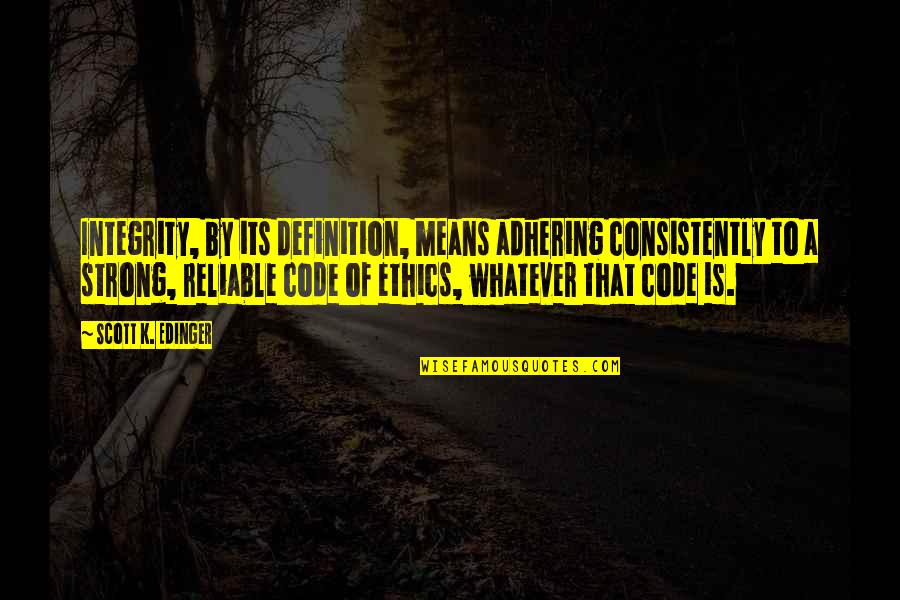 Integrity, by its definition, means adhering consistently to a strong, reliable code of ethics, whatever that code is. —
Scott K. Edinger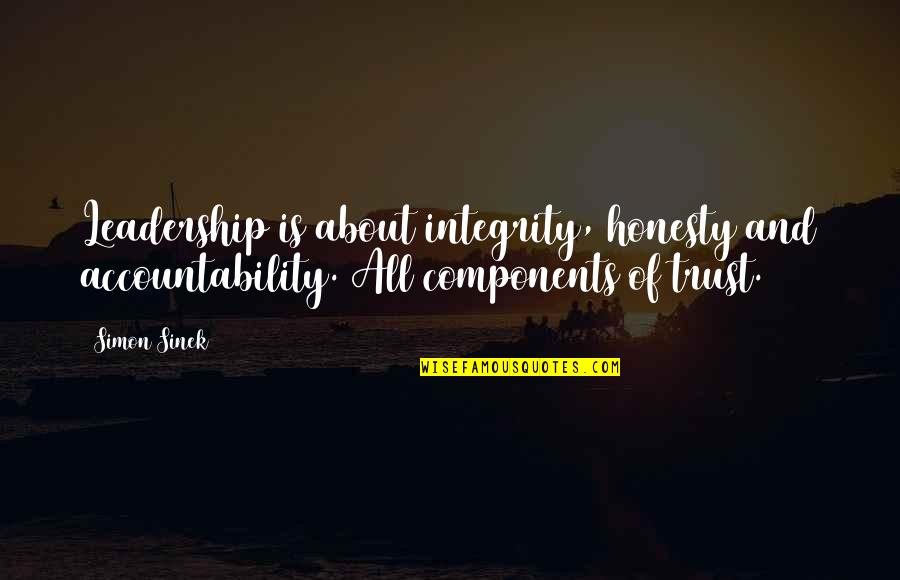 Leadership is about integrity, honesty and accountability. All components of trust. —
Simon Sinek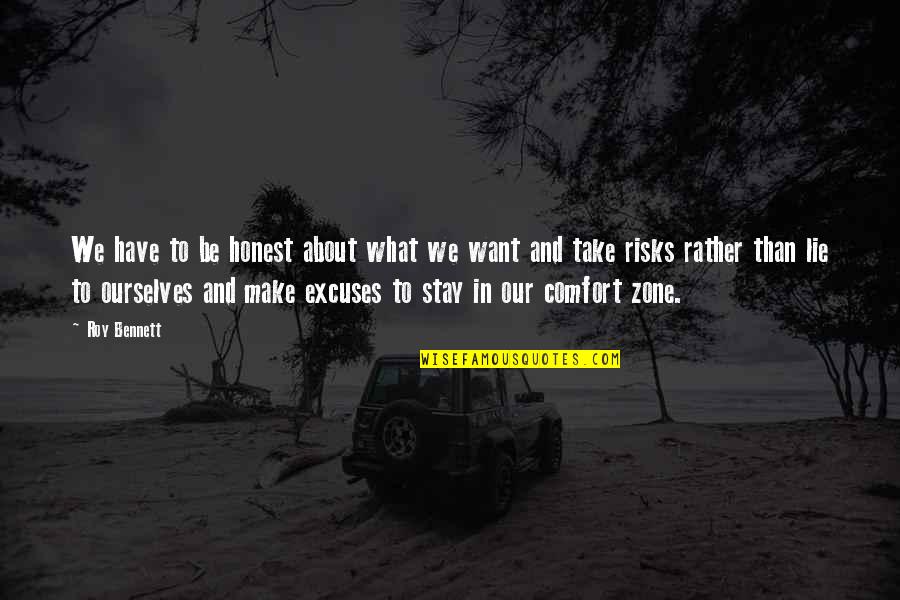 We have to be honest about what we want and take risks rather than lie to ourselves and make excuses to stay in our comfort zone. —
Roy Bennett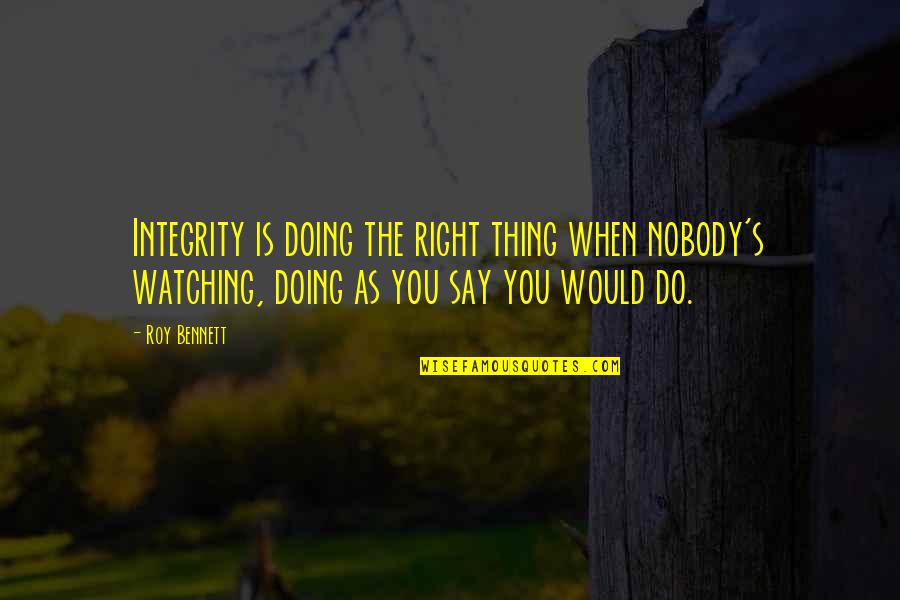 Integrity is doing the right thing when nobody's watching, doing as you say you would do. —
Roy Bennett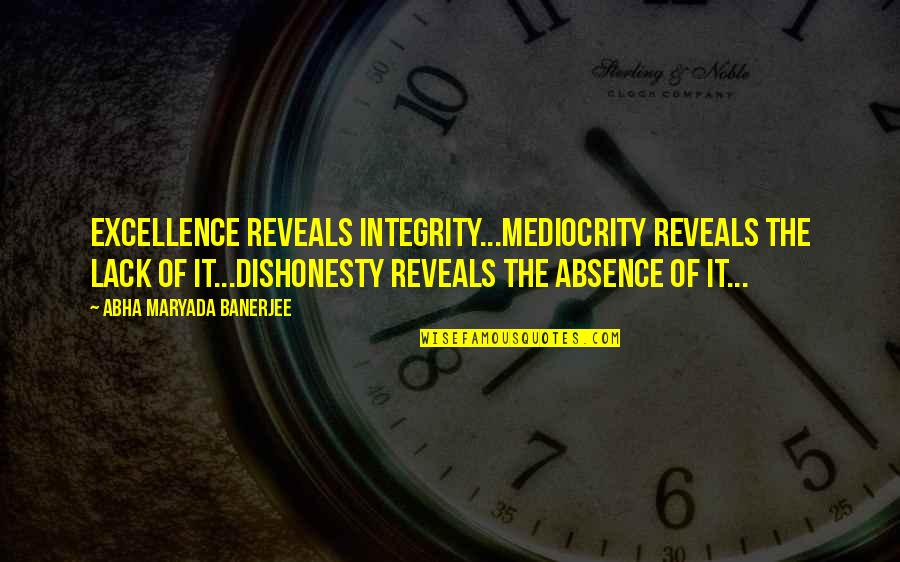 Excellence reveals Integrity...
Mediocrity reveals the lack of it...
Dishonesty reveals the absence of it... —
Abha Maryada Banerjee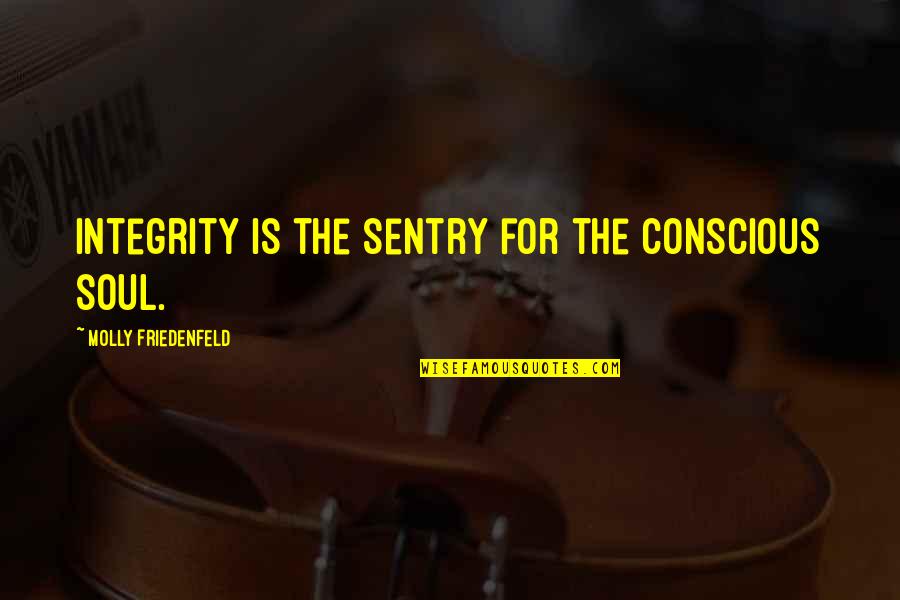 Integrity is the sentry for the conscious soul. —
Molly Friedenfeld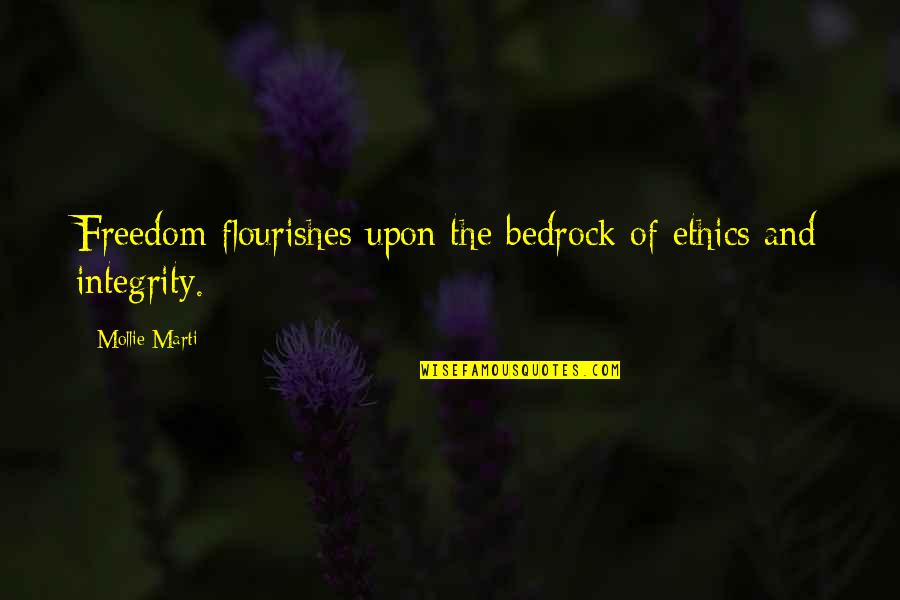 Freedom flourishes upon the bedrock of ethics and integrity. —
Mollie Marti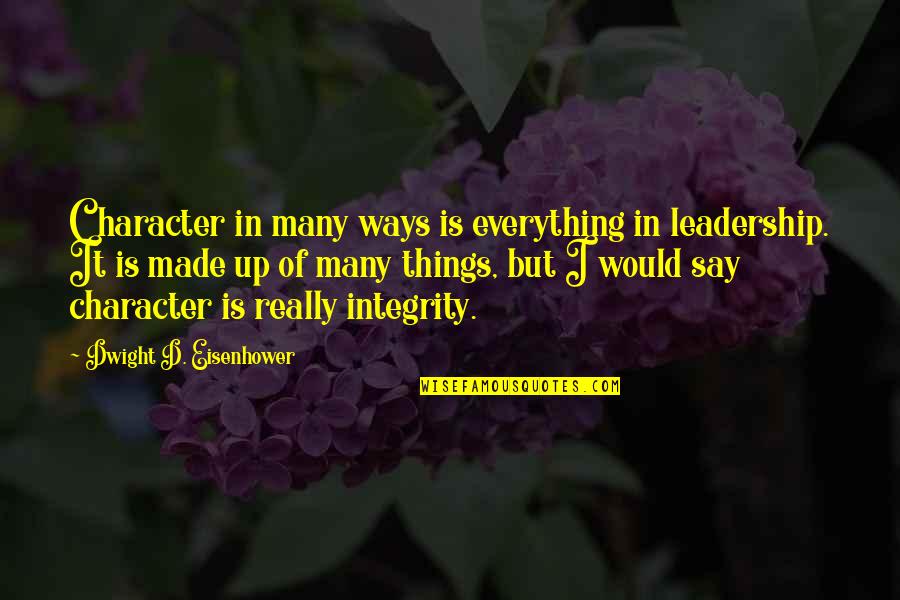 Character in many ways is everything in leadership. It is made up of many things, but I would say character is really integrity. —
Dwight D. Eisenhower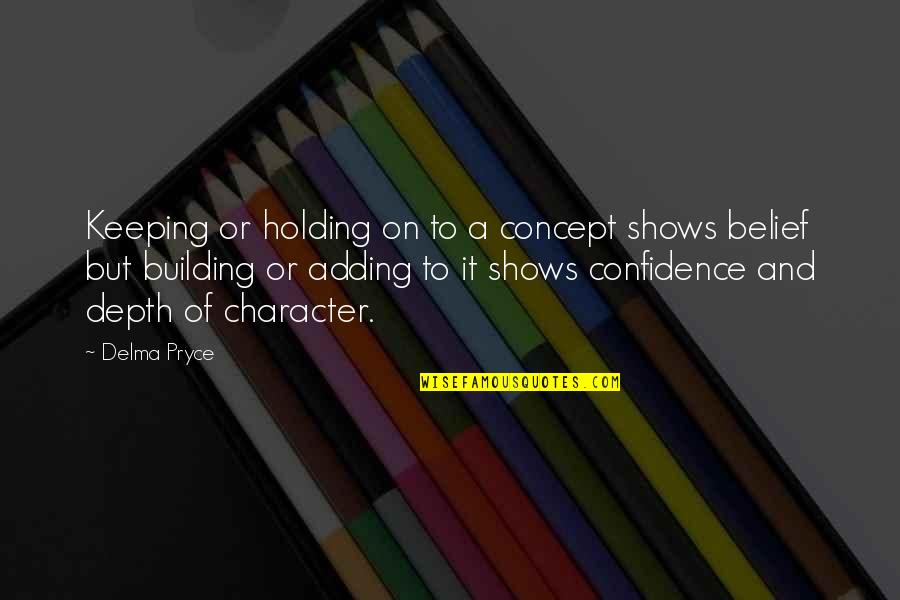 Keeping or holding on to a concept shows belief but building or adding to it shows confidence and depth of character. —
Delma Pryce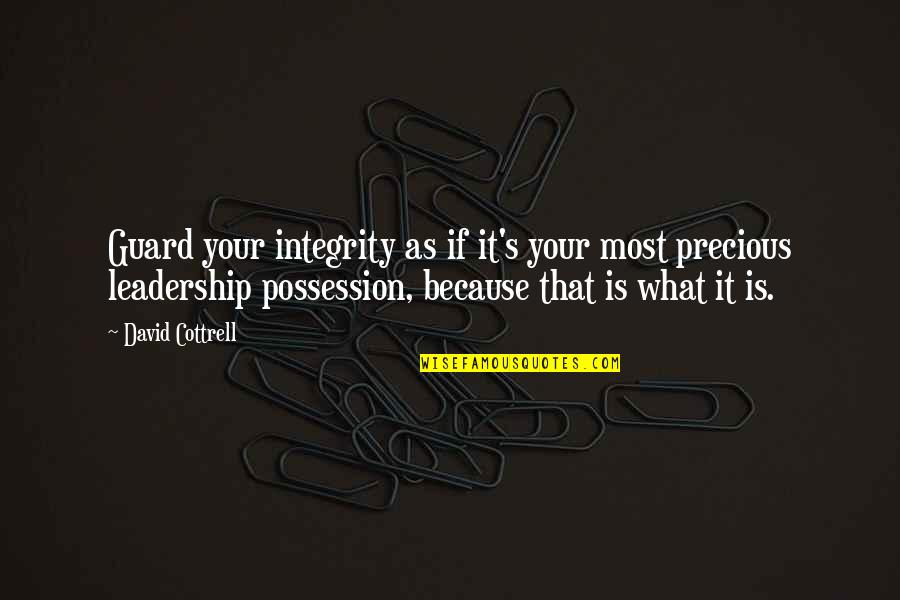 Guard your integrity as if it's your most precious leadership possession, because that is what it is. —
David Cottrell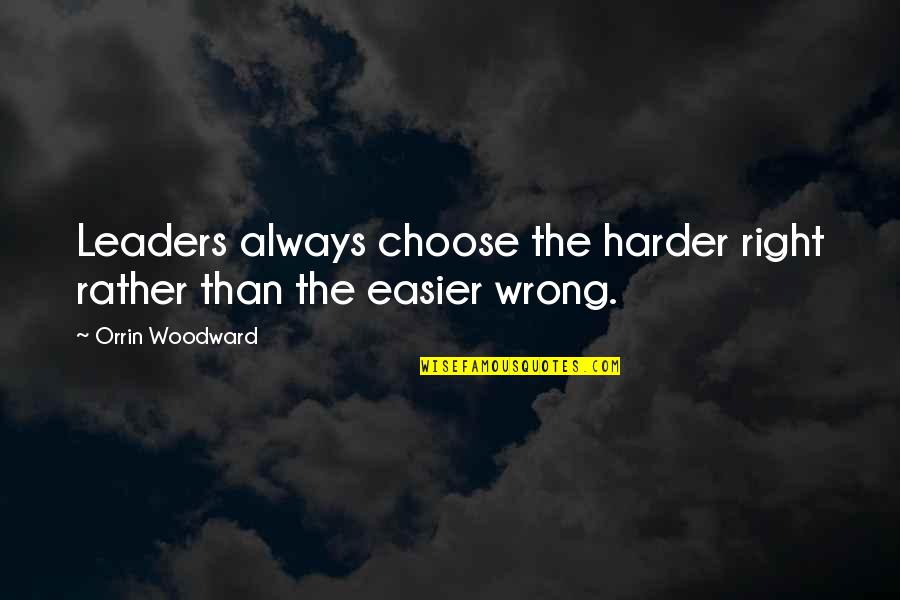 Leaders always choose the harder right rather than the easier wrong. —
Orrin Woodward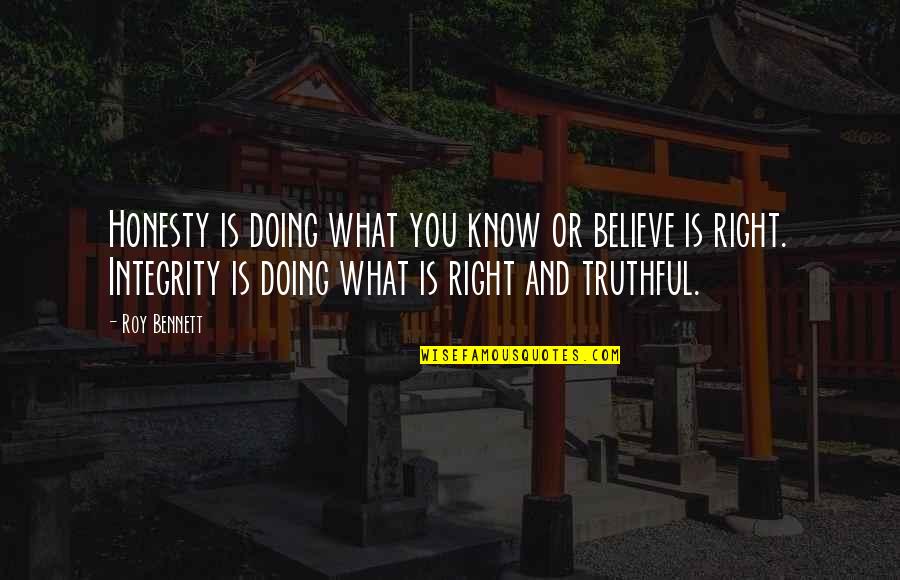 Honesty is doing what you know or believe is right. Integrity is doing what is right and truthful. —
Roy Bennett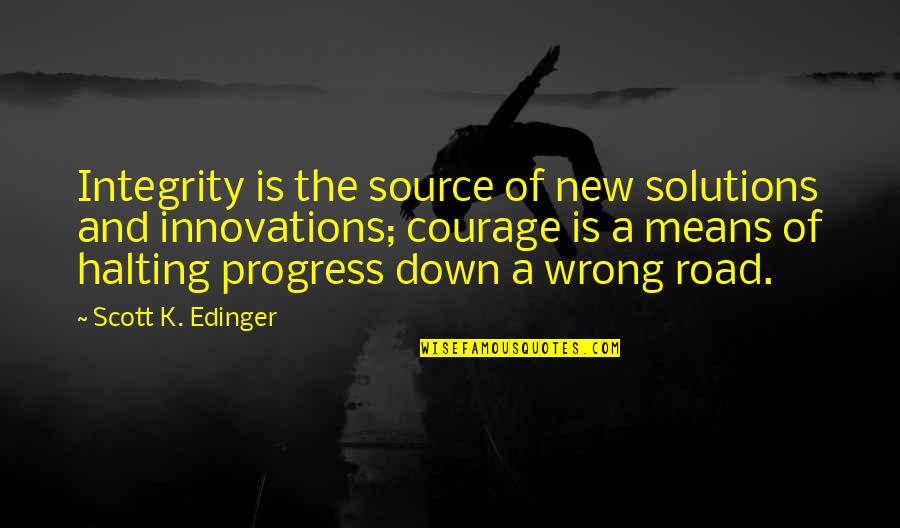 Integrity is the source of new solutions and innovations; courage is a means of halting progress down a wrong road. —
Scott K. Edinger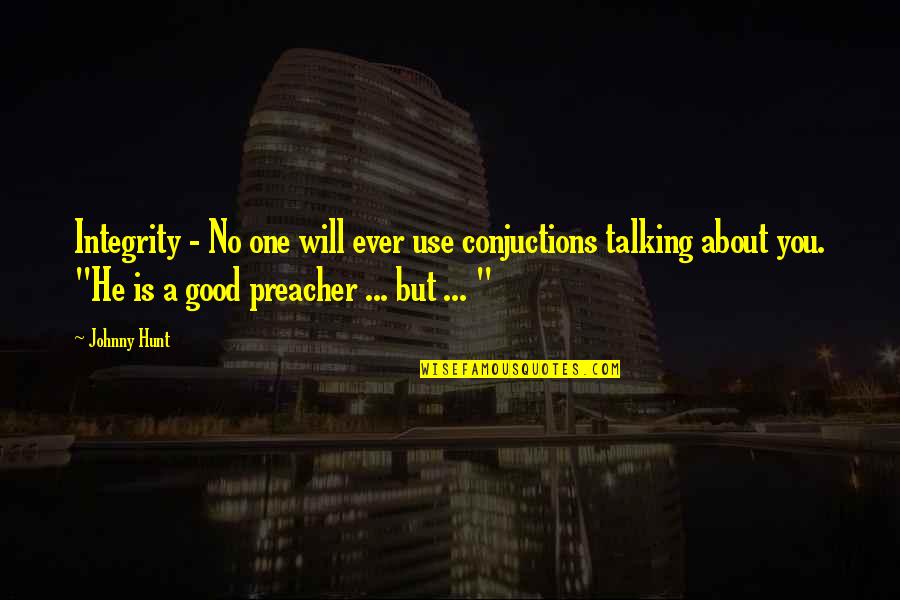 Integrity - No one will ever use conjuctions talking about you. "He is a good preacher ... but ... " —
Johnny Hunt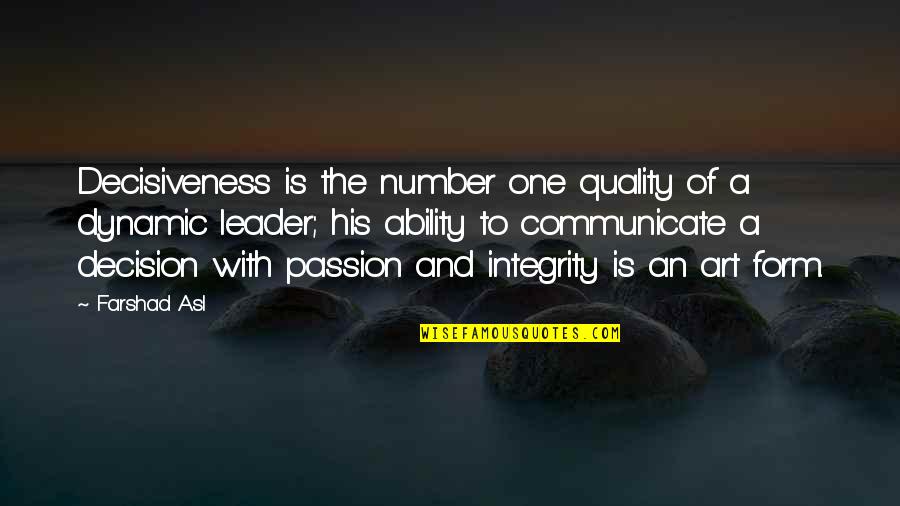 Decisiveness is the number one quality of a dynamic leader; his ability to communicate a decision with passion and integrity is an art form. —
Farshad Asl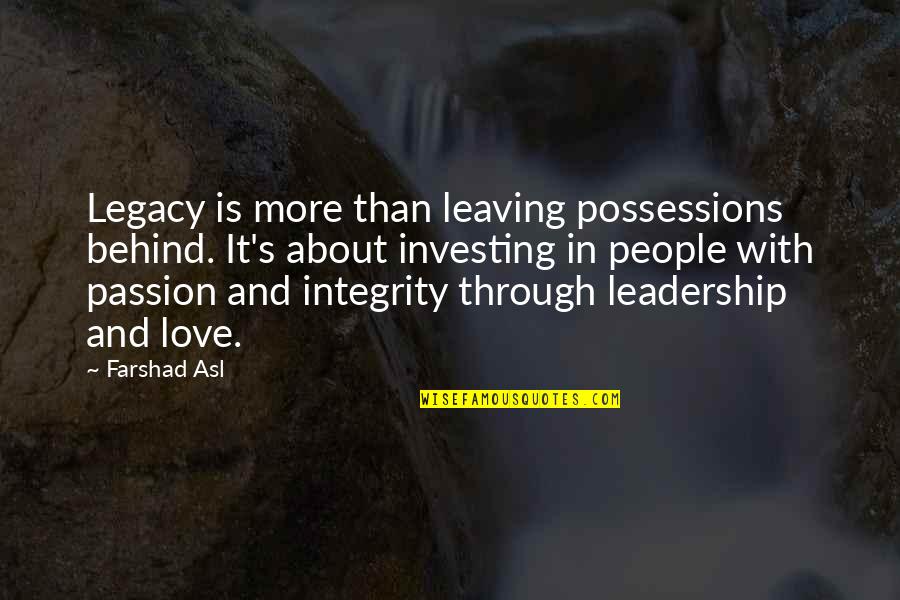 Legacy is more than leaving possessions behind. It's about investing in people with passion and integrity through leadership and love. —
Farshad Asl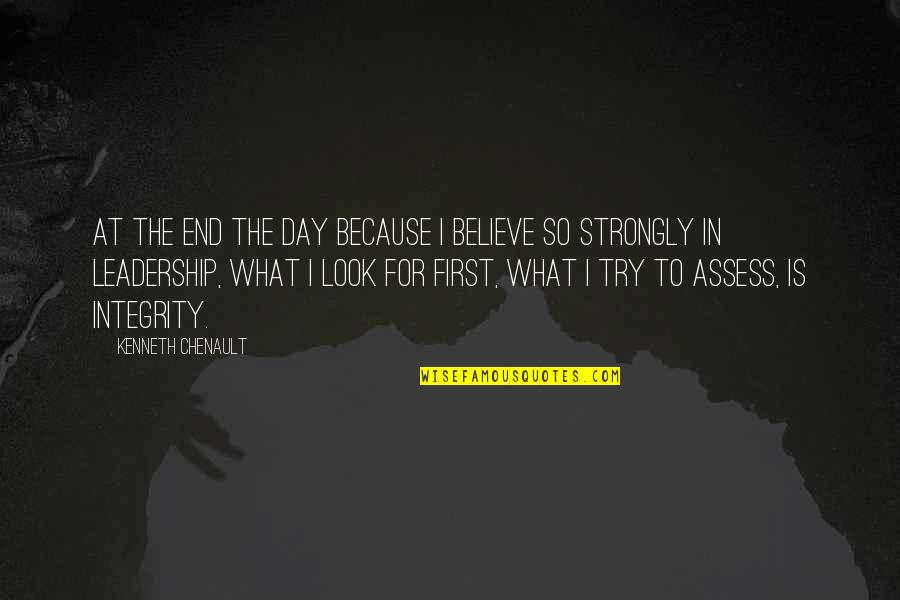 At the end the day because I believe so strongly in leadership, what I look for first, what I try to assess, is integrity. —
Kenneth Chenault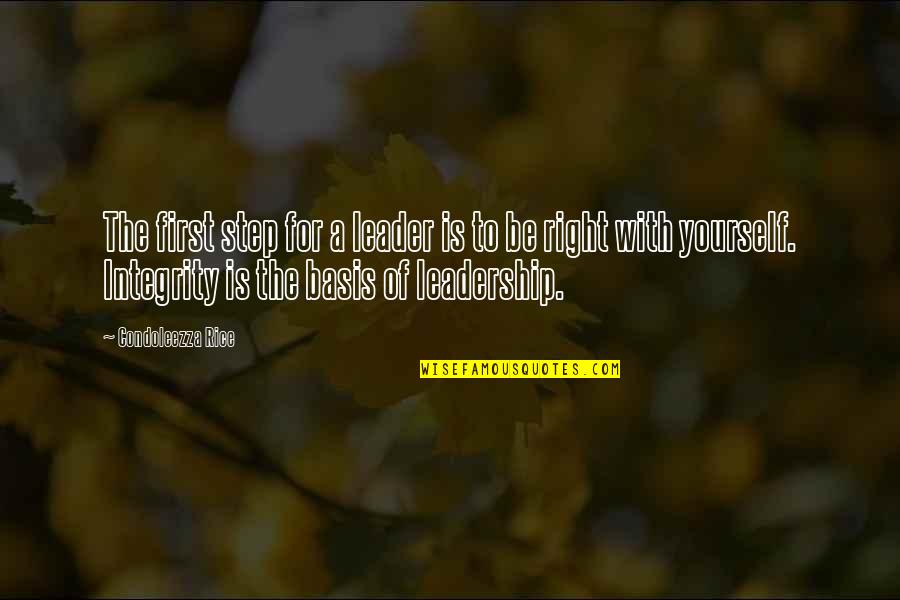 The first step for a leader is to be right with yourself. Integrity is the basis of leadership. —
Condoleezza Rice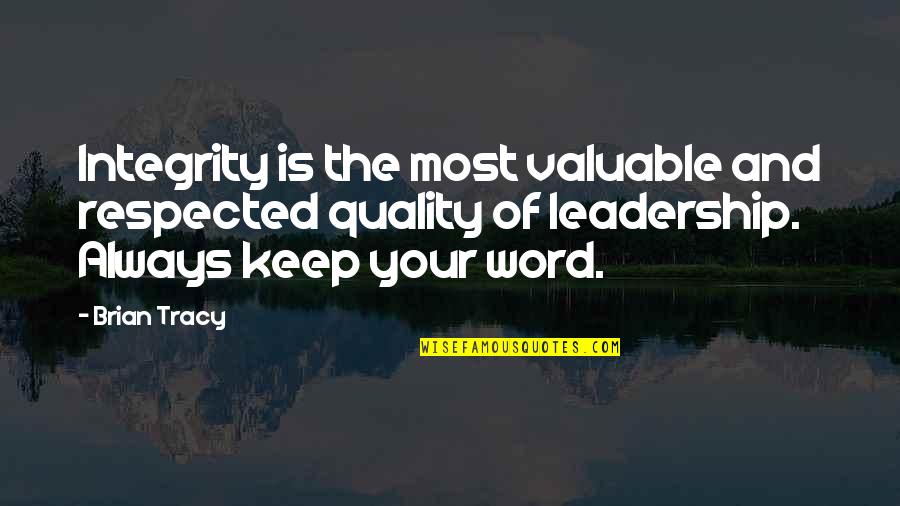 Integrity is the most valuable and respected quality of leadership. Always keep your word. —
Brian Tracy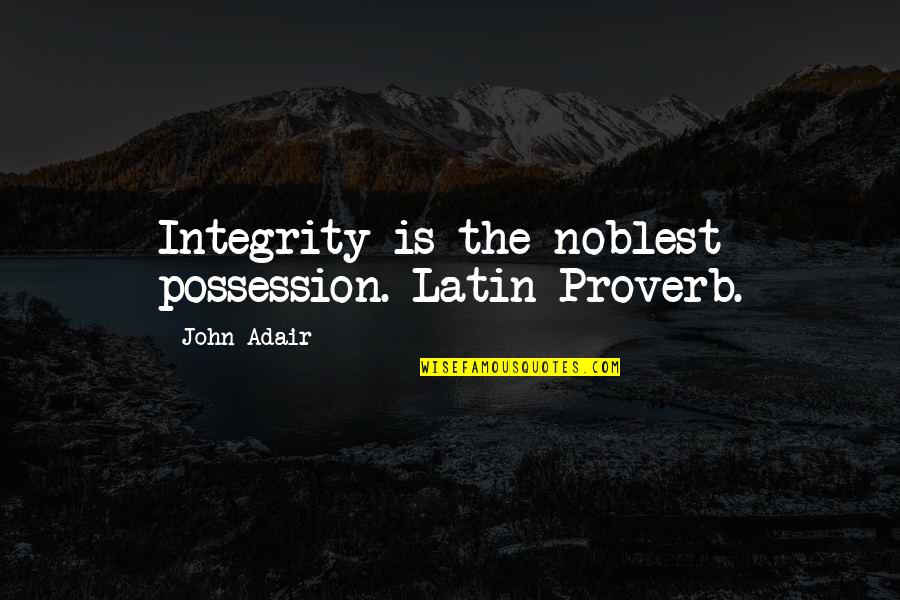 Integrity is the noblest possession.
-Latin Proverb. —
John Adair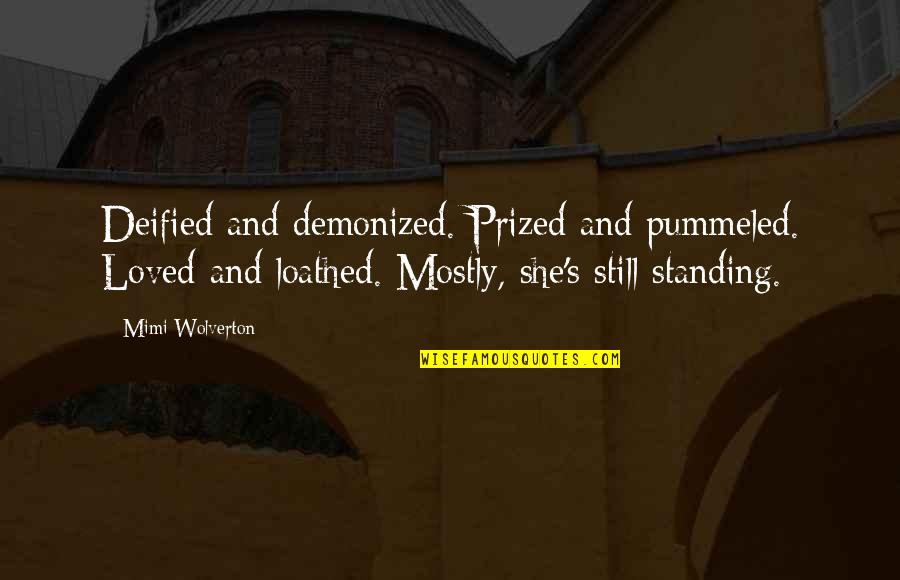 Deified and demonized. Prized and pummeled. Loved and loathed. Mostly, she's still standing. —
Mimi Wolverton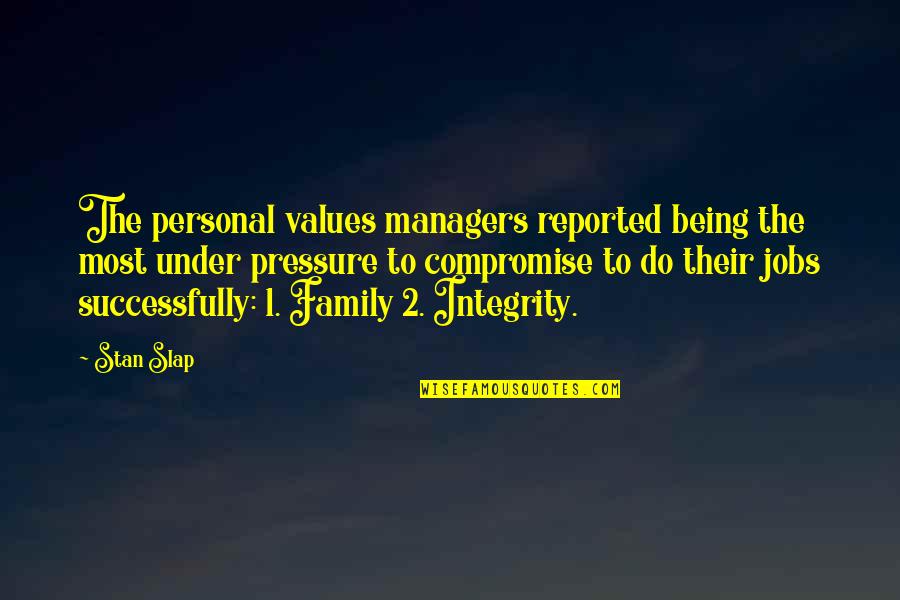 The personal values managers reported being the most under pressure to compromise to do their jobs successfully: 1. Family 2. Integrity. —
Stan Slap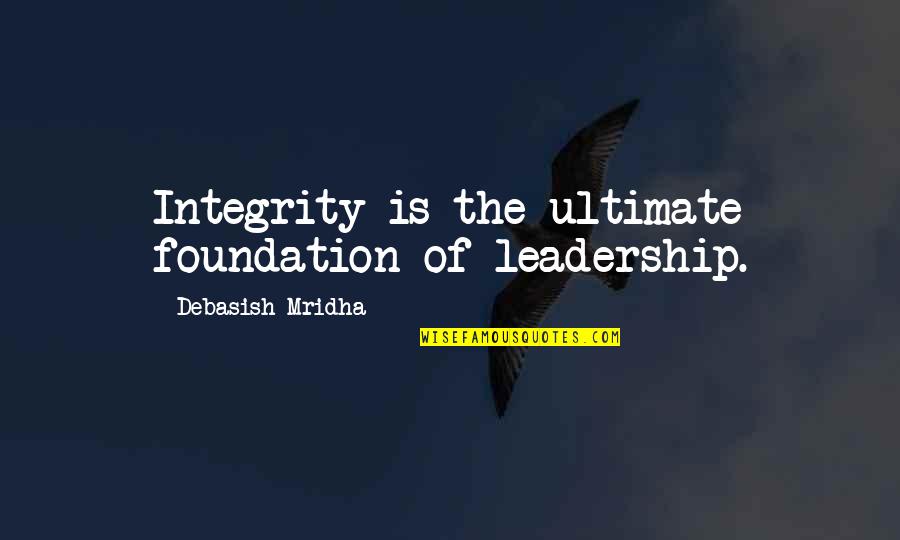 Integrity is the ultimate foundation of leadership. —
Debasish Mridha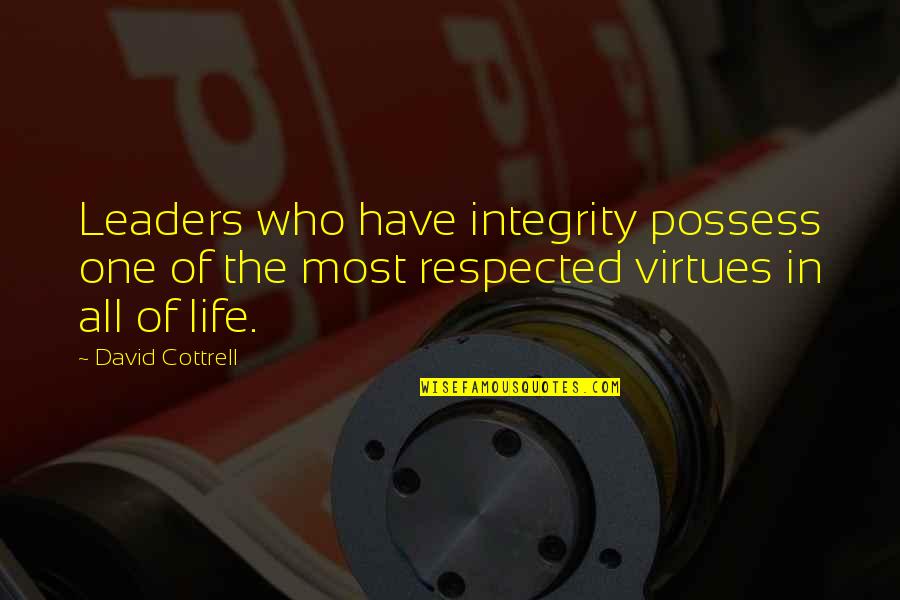 Leaders who have integrity possess one of the most respected virtues in all of life. —
David Cottrell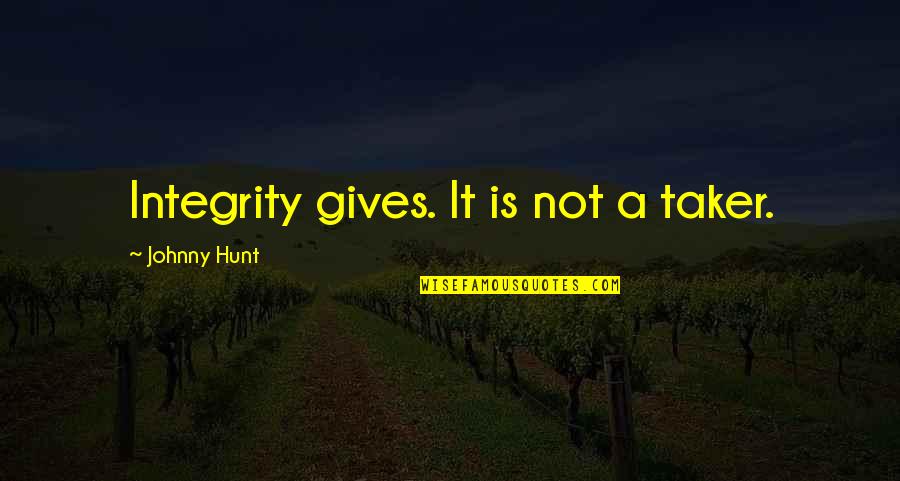 Integrity gives. It is not a taker. —
Johnny Hunt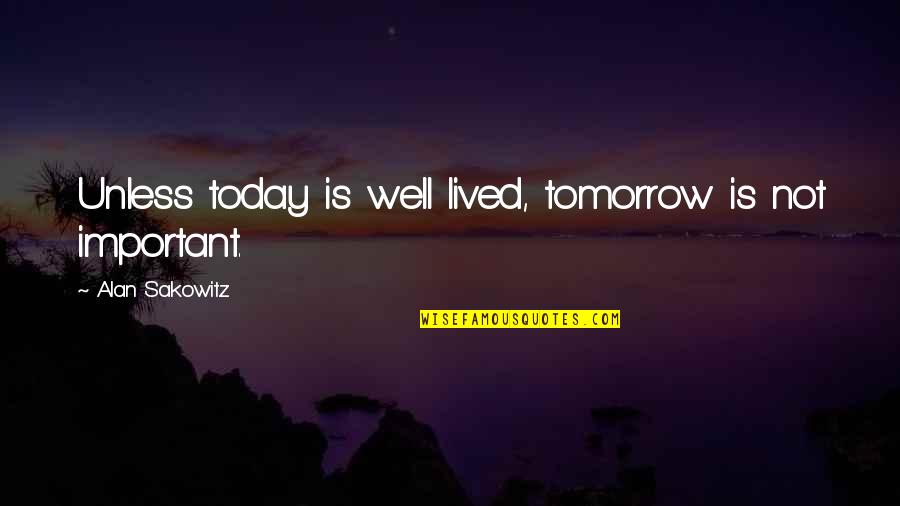 Unless today is well lived, tomorrow is not important. —
Alan Sakowitz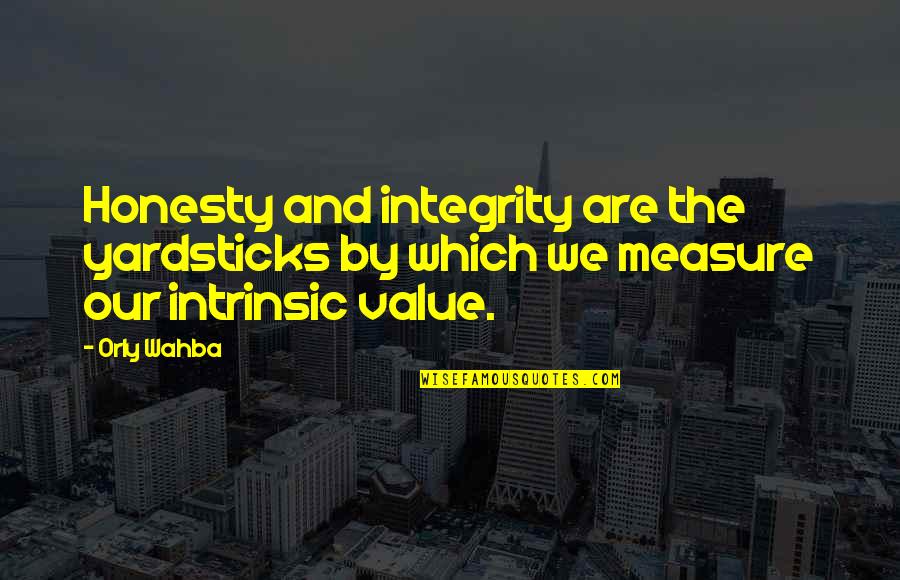 Honesty and integrity are the yardsticks by which we measure our intrinsic value. —
Orly Wahba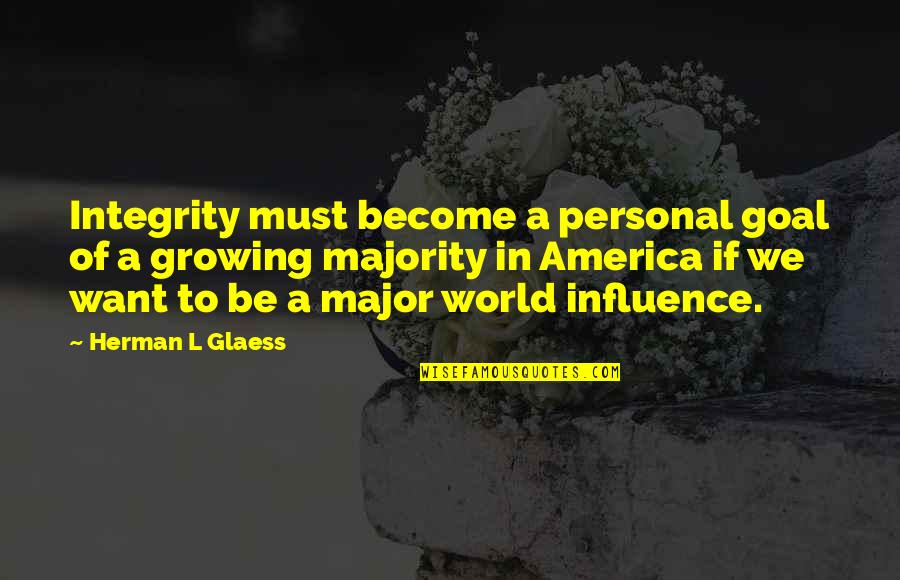 Integrity must become a personal goal of a growing majority in America if we want to be a major world influence. —
Herman L Glaess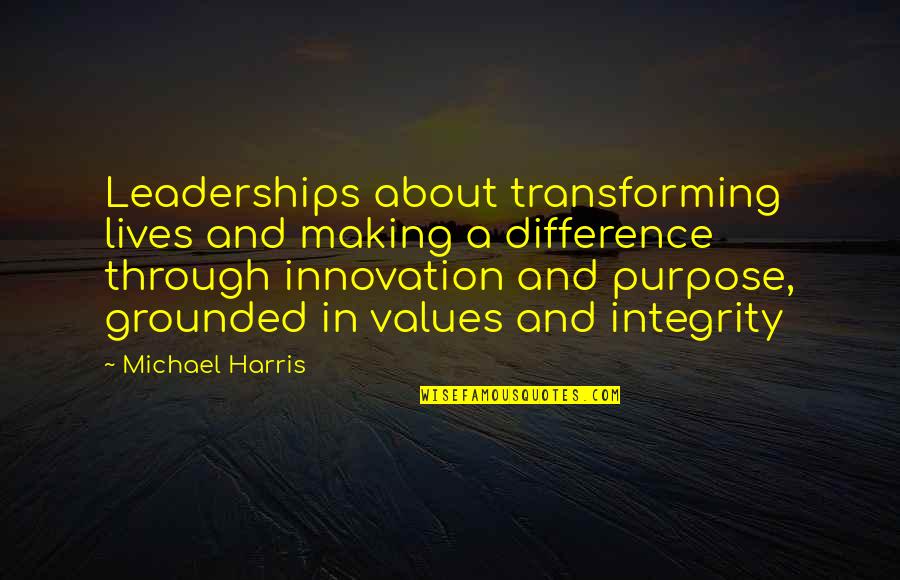 Leaderships about transforming lives and making a difference through innovation and purpose, grounded in values and integrity —
Michael Harris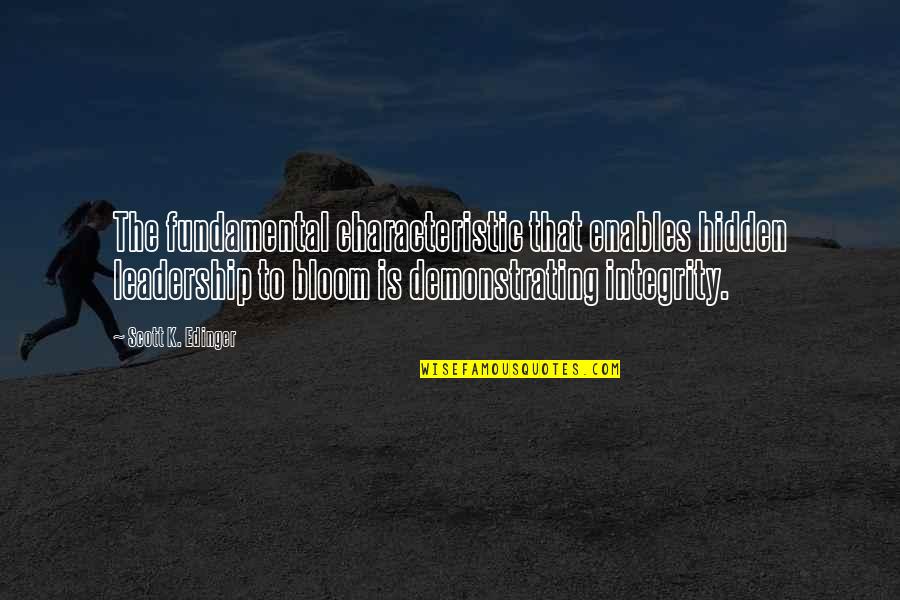 The fundamental characteristic that enables hidden leadership to bloom is demonstrating integrity. —
Scott K. Edinger