Implants Quotes
Collection of top 26 famous quotes about Implants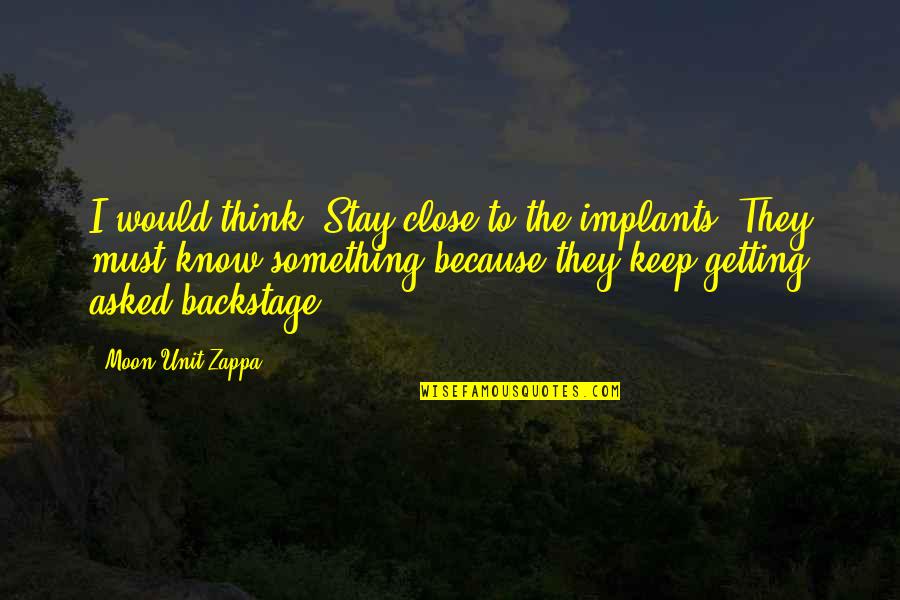 I would think: Stay close to the implants! They must know something because they keep getting asked backstage!
—
Moon Unit Zappa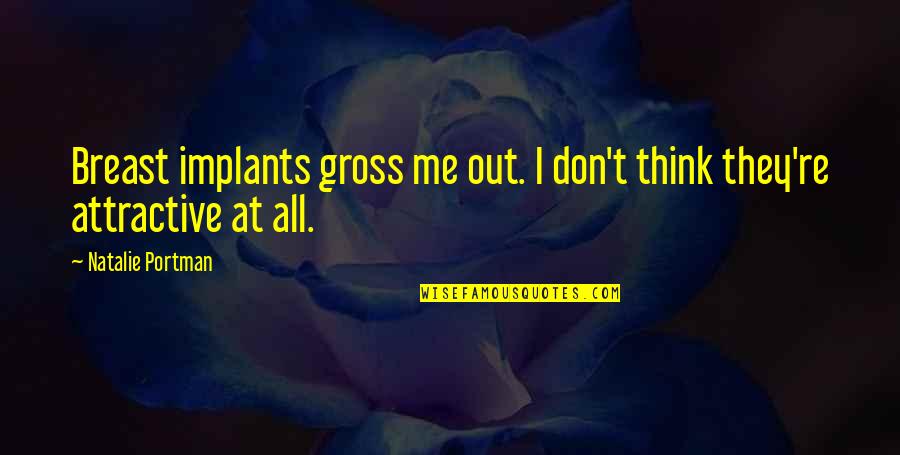 Breast implants gross me out. I don't think they're attractive at all.
—
Natalie Portman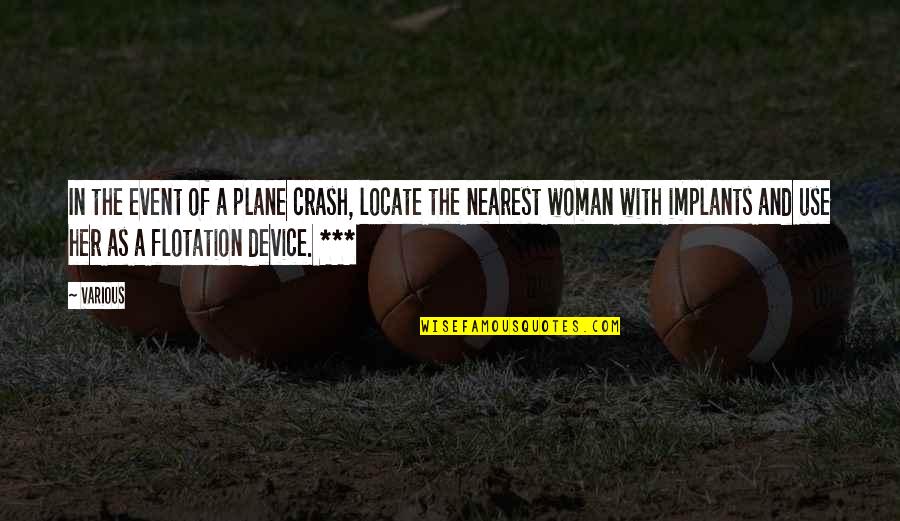 In the event of a plane crash, locate the nearest woman with
implants
and use her as a flotation device. *** —
Various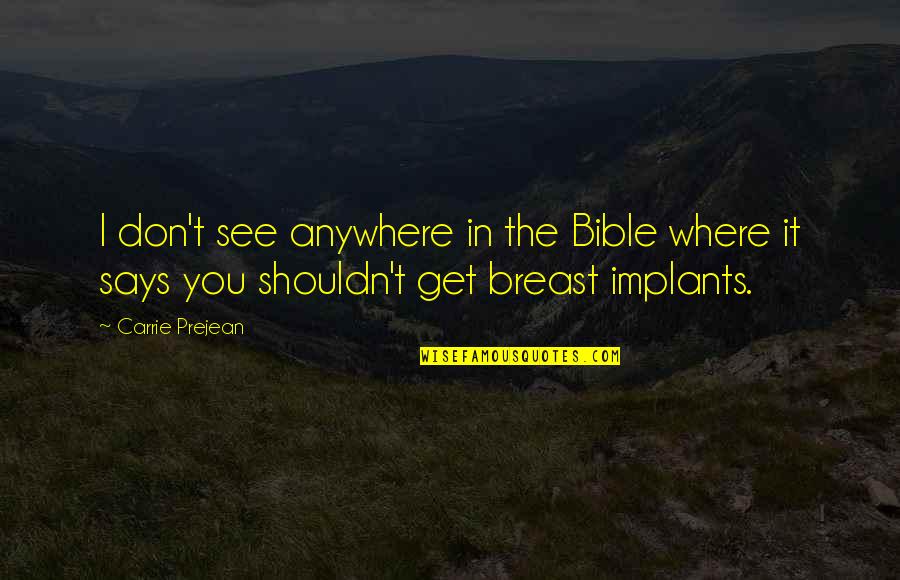 I don't see anywhere in the Bible where it says you shouldn't get breast
implants
. —
Carrie Prejean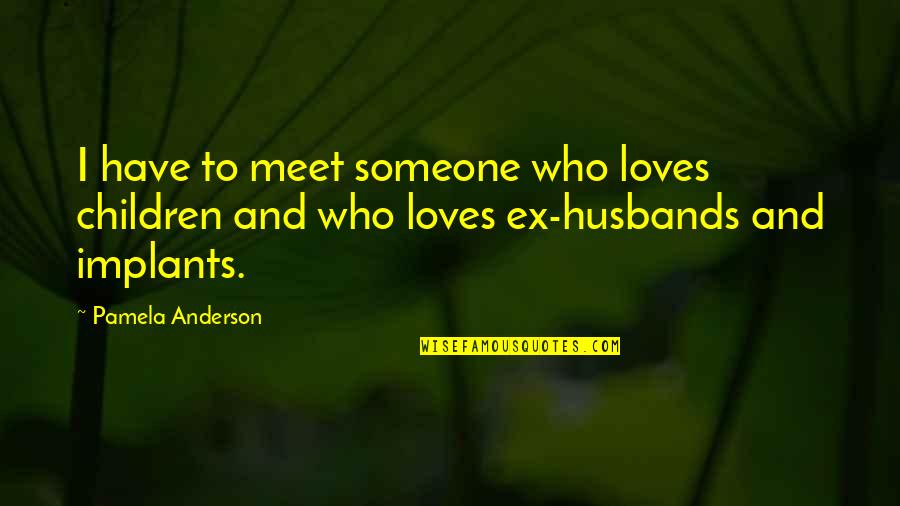 I have to meet someone who loves children and who loves ex-husbands and
implants
. —
Pamela Anderson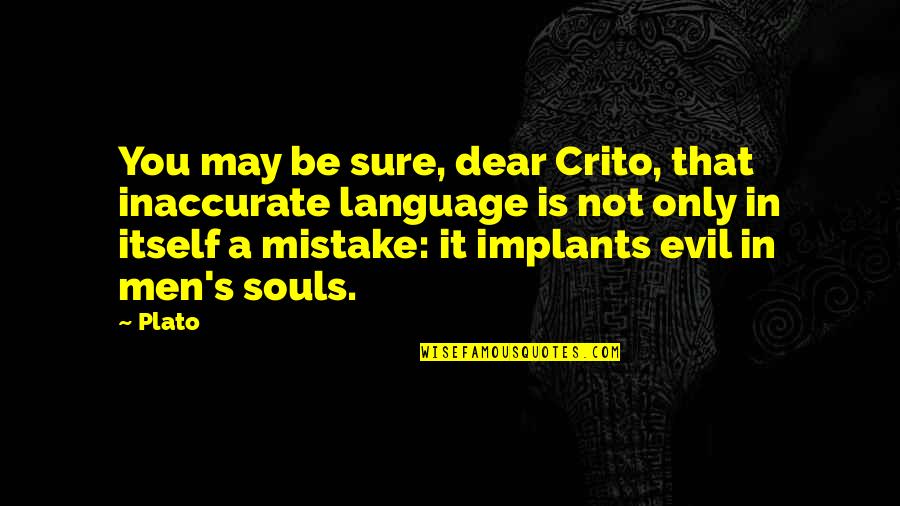 You may be sure, dear Crito, that inaccurate language is not only in itself a mistake: it
implants
evil in men's souls. —
Plato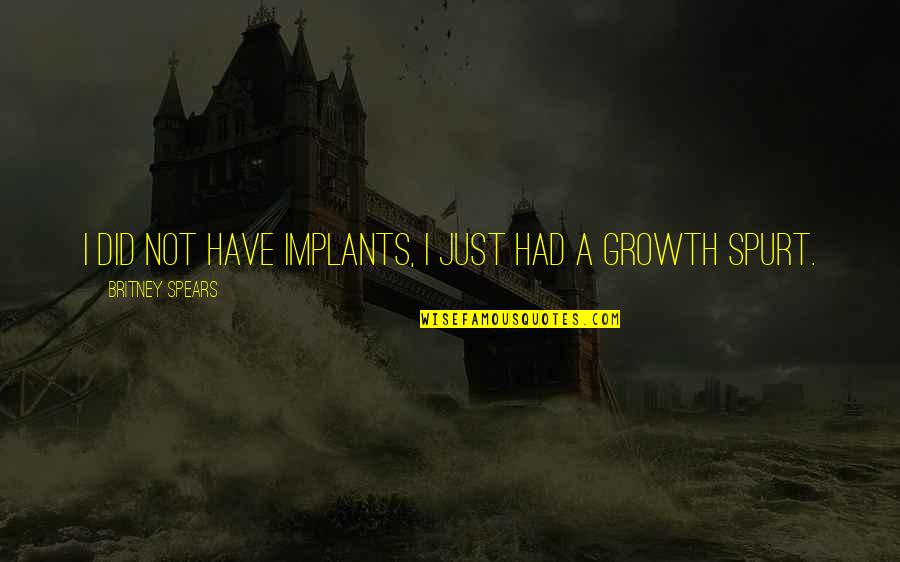 I did not have
implants
, I just had a growth spurt. —
Britney Spears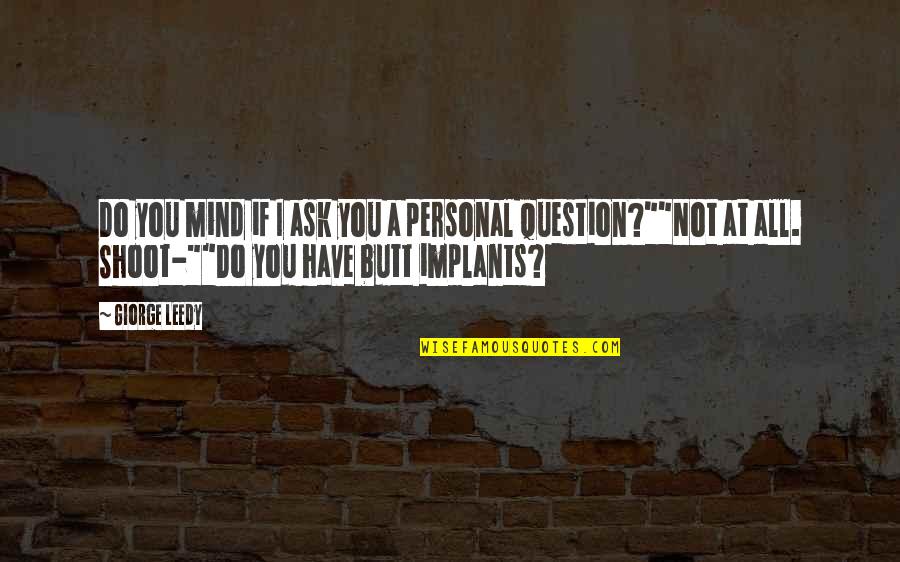 Do you mind if I ask you a personal question?"
"Not at all. Shoot-"
"Do you have butt
implants
? —
Giorge Leedy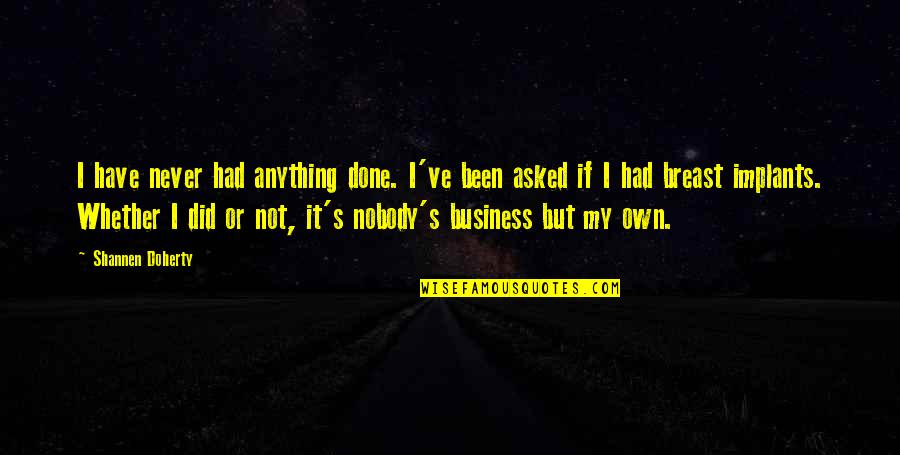 I have never had anything done. I've been asked if I had breast
implants
. Whether I did or not, it's nobody's business but my own. —
Shannen Doherty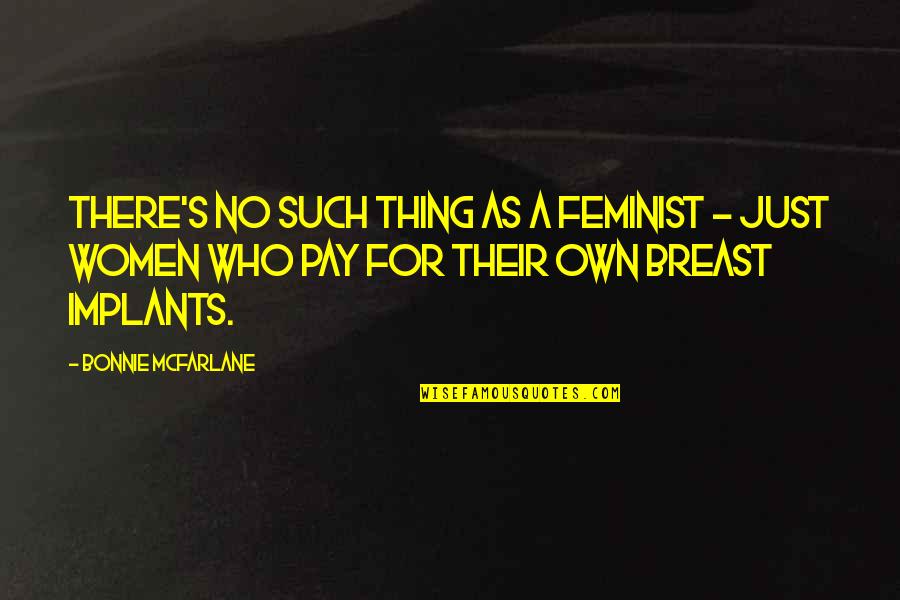 There's no such thing as a feminist - just women who pay for their own breast
implants
. —
Bonnie McFarlane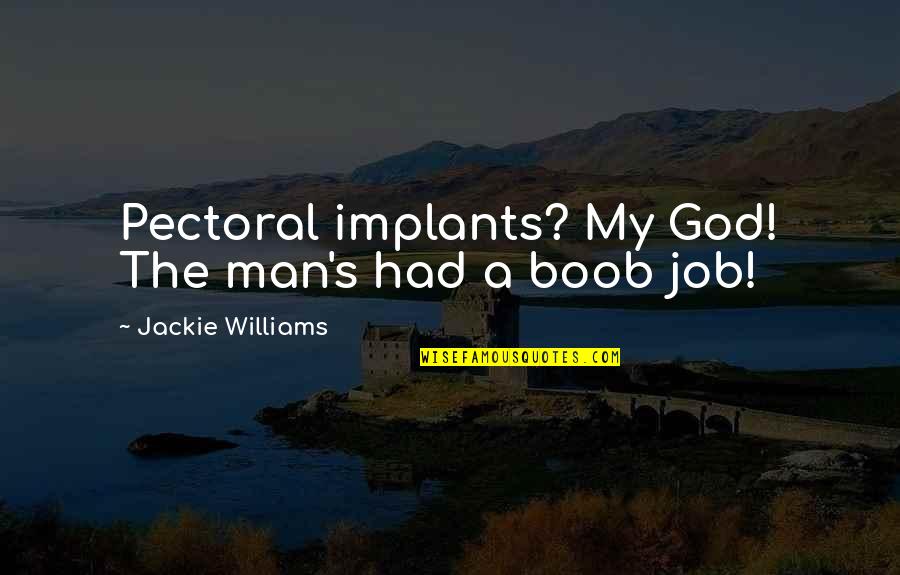 Pectoral
implants
? My God! The man's had a boob job! —
Jackie Williams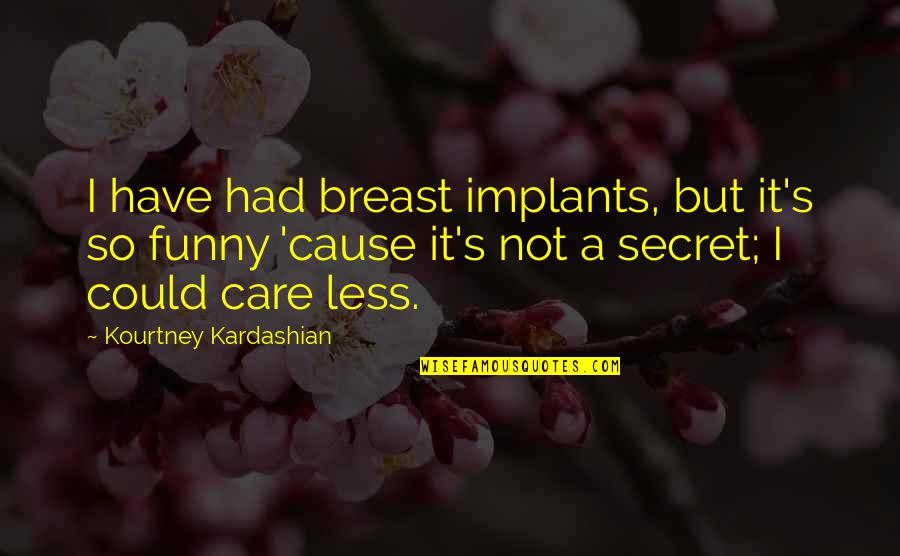 I have had breast
implants
, but it's so funny 'cause it's not a secret; I could care less. —
Kourtney Kardashian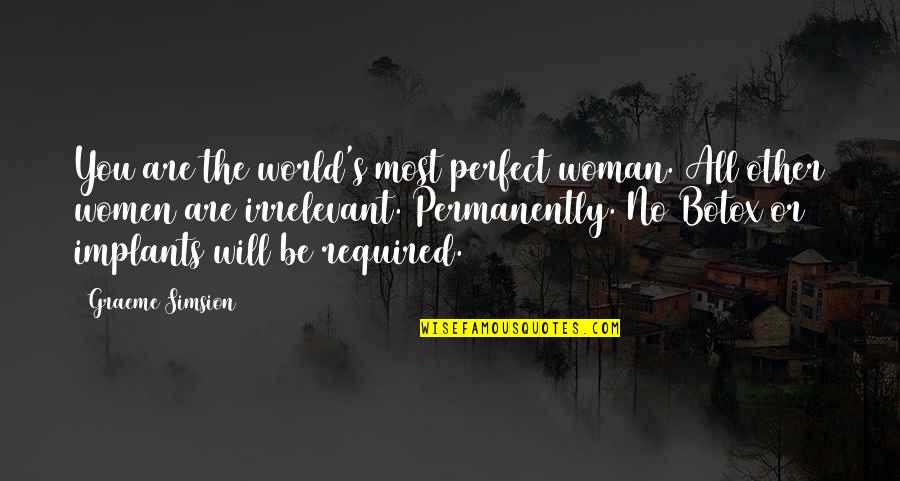 You are the world's most perfect woman. All other women are irrelevant. Permanently. No Botox or
implants
will be required. —
Graeme Simsion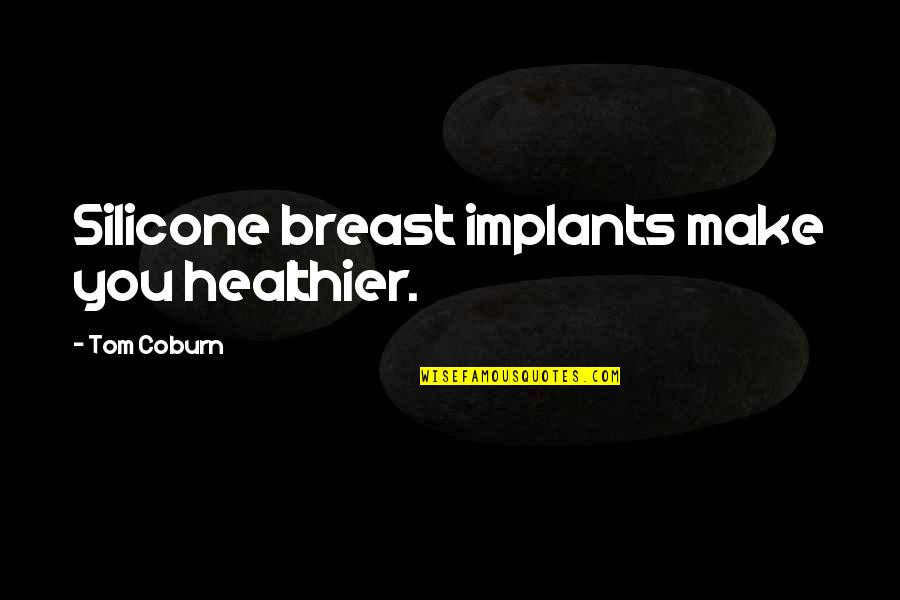 Silicone breast
implants
make you healthier. —
Tom Coburn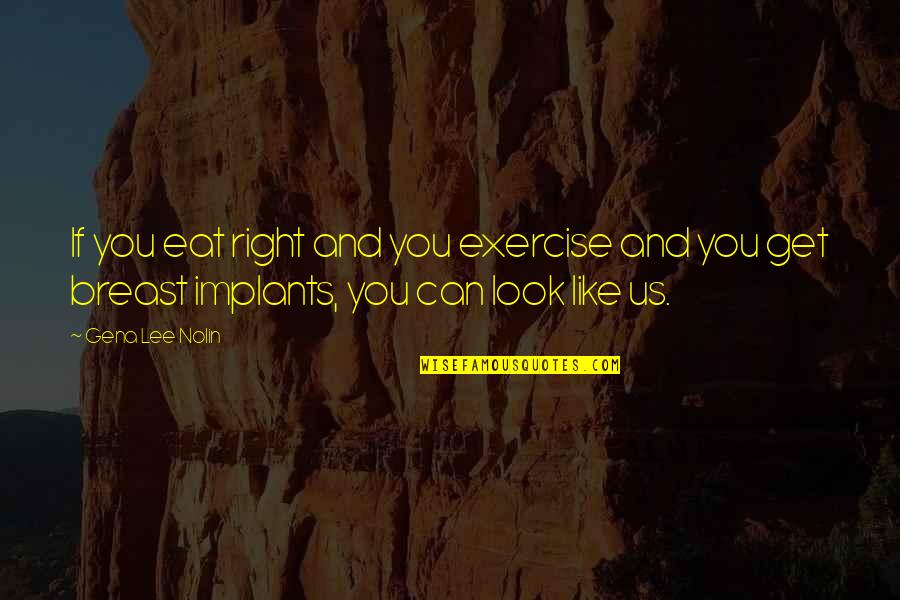 If you eat right and you exercise and you get breast
implants
, you can look like us. —
Gena Lee Nolin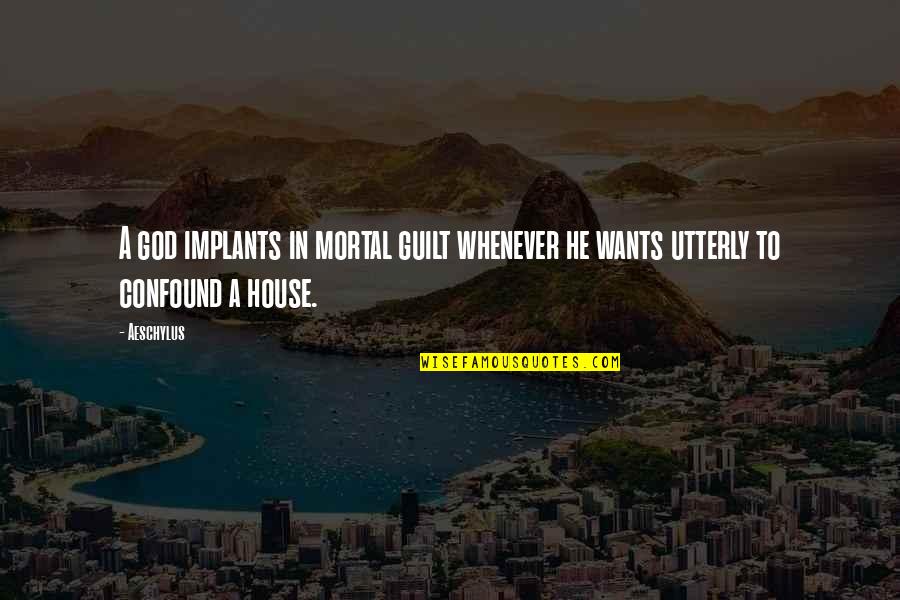 A god
implants
in mortal guilt whenever he wants utterly to confound a house. —
Aeschylus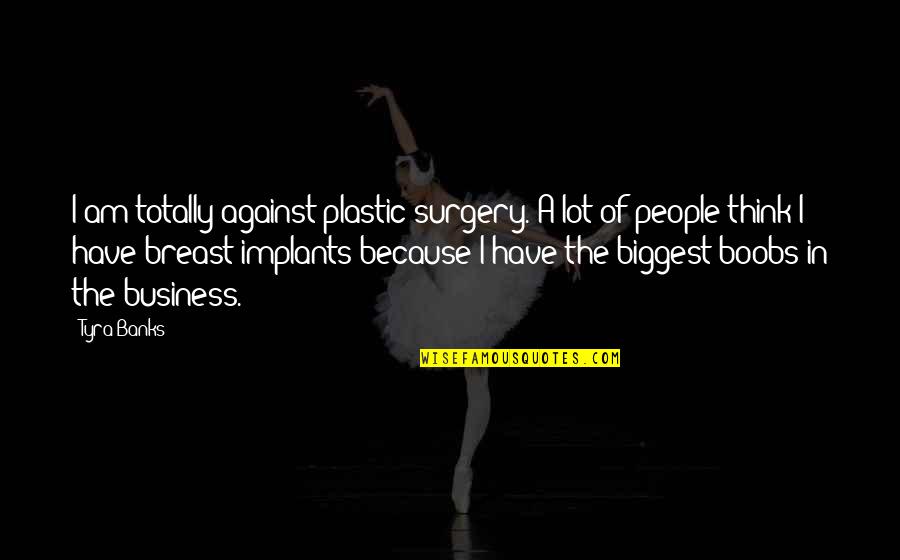 I am totally against plastic surgery. A lot of people think I have breast
implants
because I have the biggest boobs in the business. —
Tyra Banks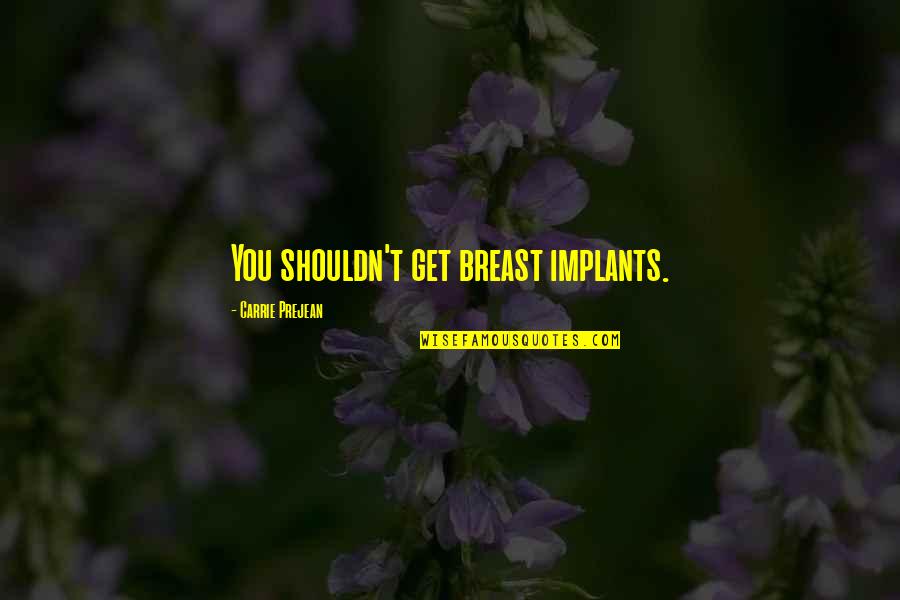 You shouldn't get breast
implants
. —
Carrie Prejean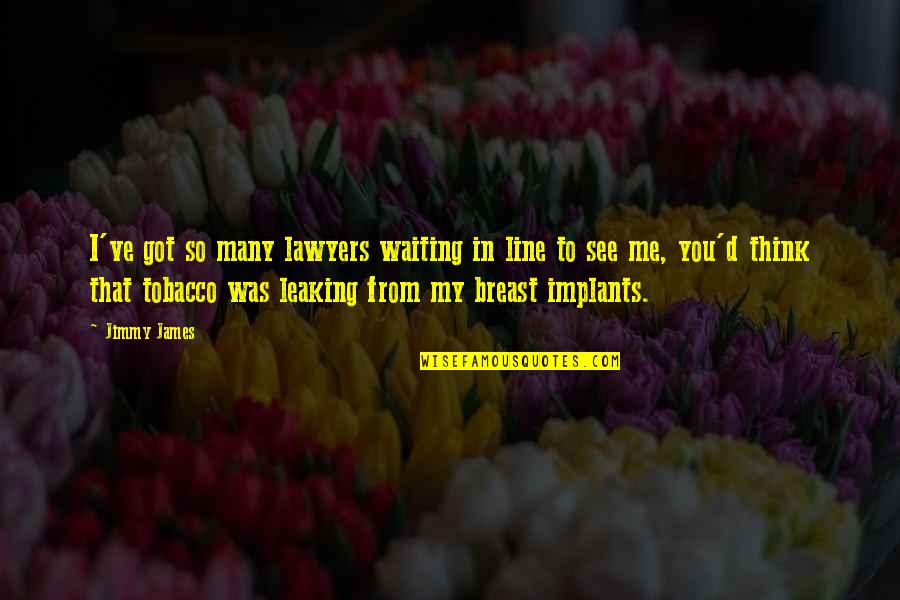 I've got so many lawyers waiting in line to see me, you'd think that tobacco was leaking from my breast
implants
. —
Jimmy James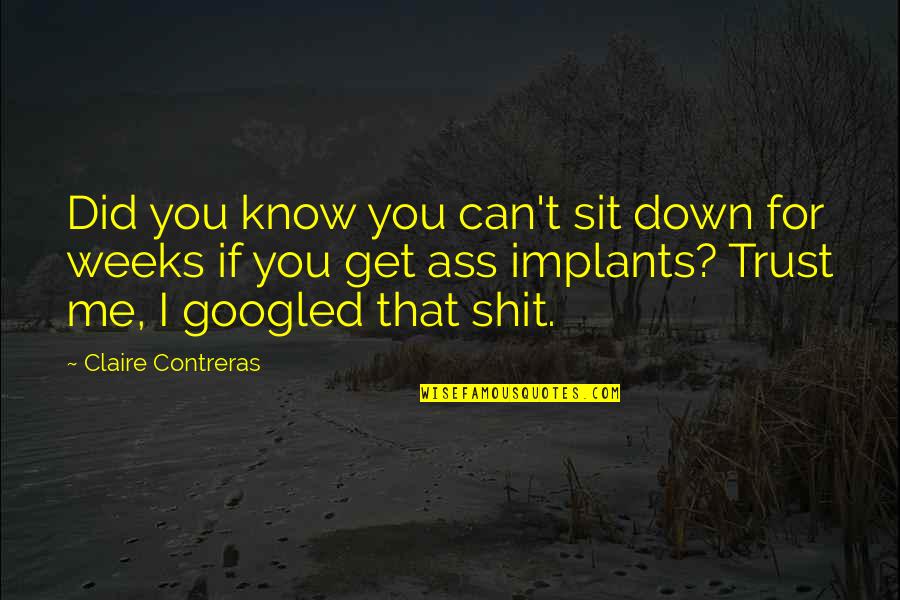 Did you know you can't sit down for weeks if you get ass
implants
? Trust me, I googled that shit. —
Claire Contreras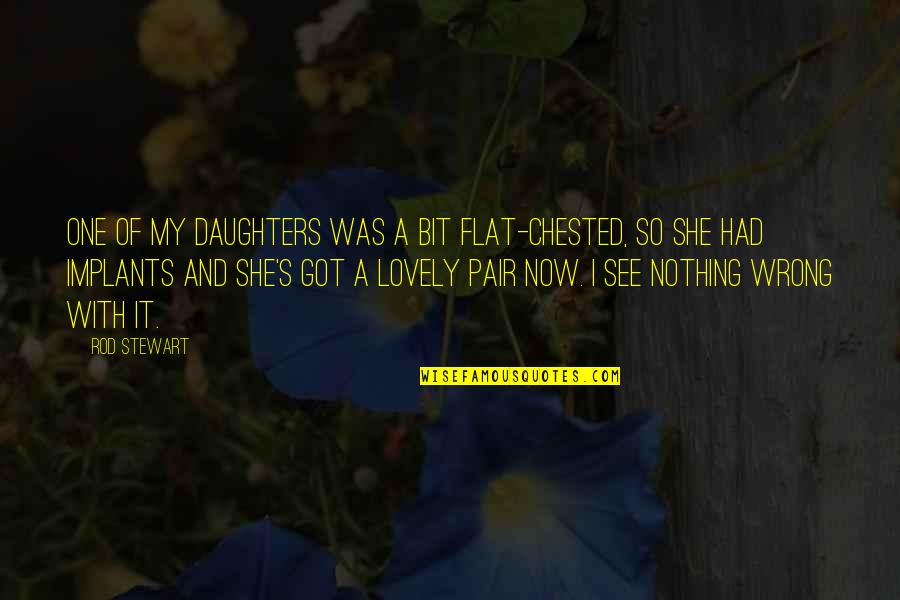 One of my daughters was a bit flat-chested, so she had
implants
and she's got a lovely pair now. I see nothing wrong with it. —
Rod Stewart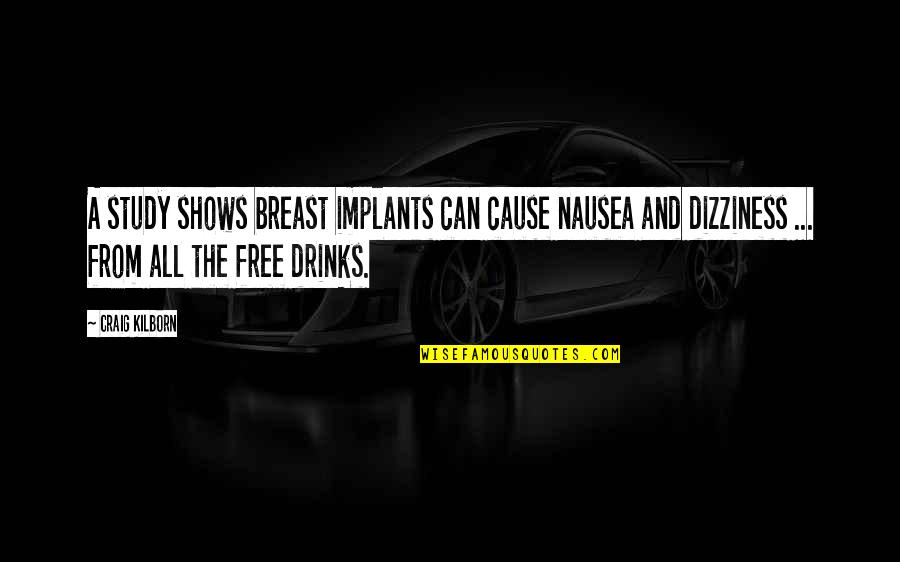 A study shows breast
implants
can cause nausea and dizziness ... from all the free drinks. —
Craig Kilborn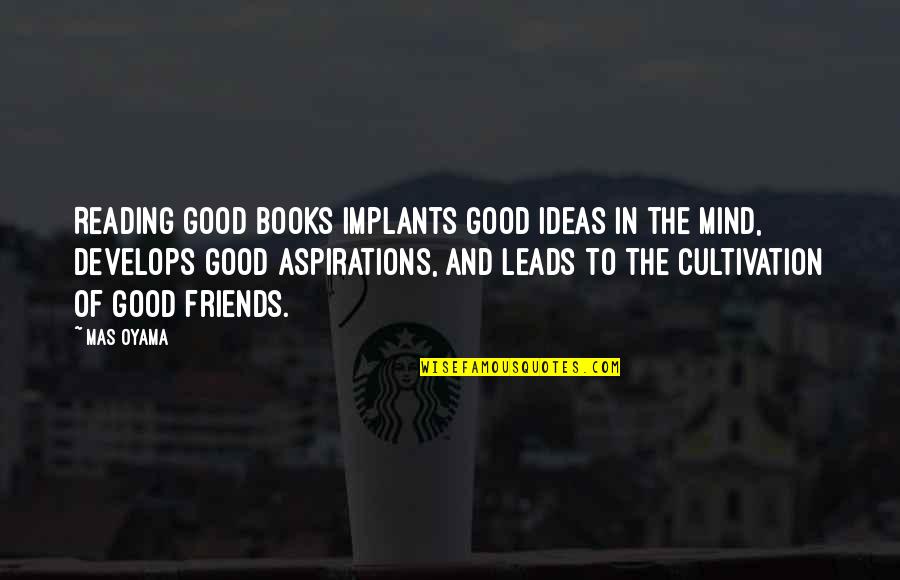 Reading good books
implants
good ideas in the mind, develops good aspirations, and leads to the cultivation of good friends. —
Mas Oyama