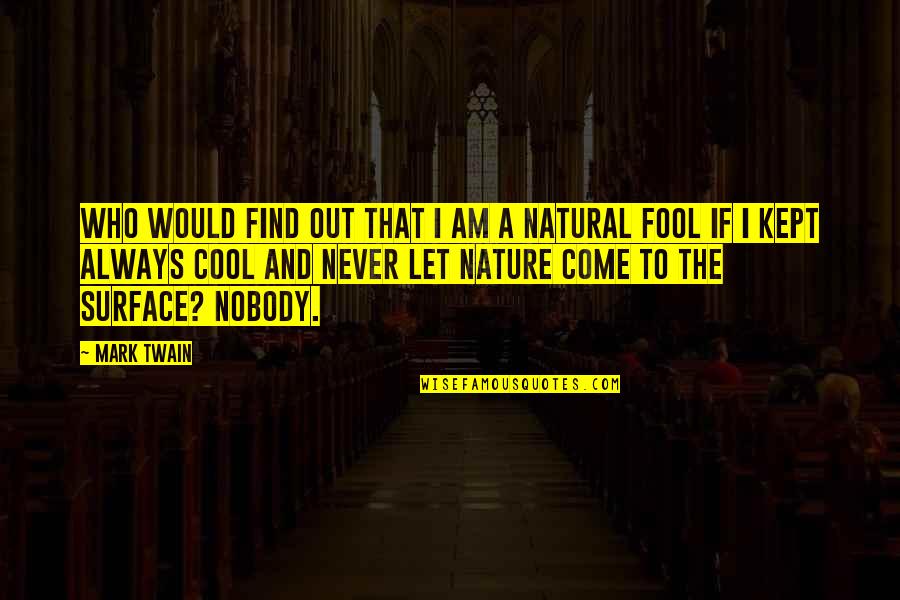 Who would find out that I am a natural fool if I kept always cool and never let nature come to the surface? Nobody.
—
Mark Twain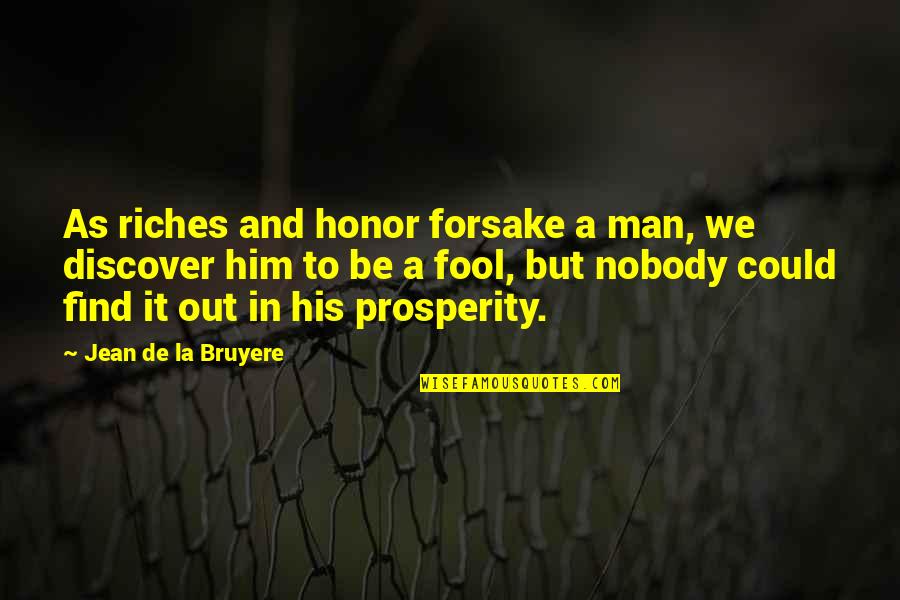 As riches and honor forsake a man, we discover him to be a fool, but nobody could find it out in his prosperity.
—
Jean De La Bruyere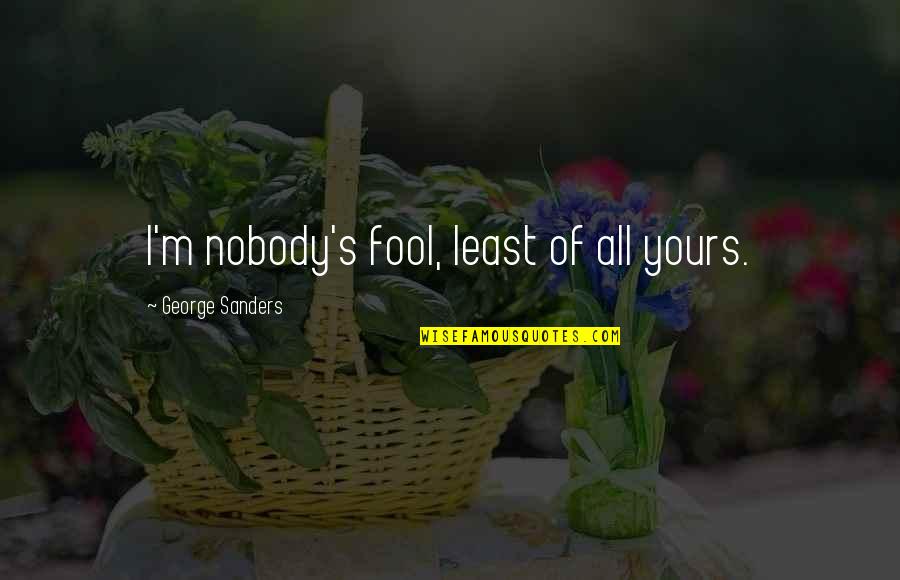 I'm nobody's fool, least of all yours.
—
George Sanders
Everybody's strange everywhere. Most of the trick of being a social animal is pretending you're not. But who do you fool? Nobody worth talking to.
—
Catherynne M Valente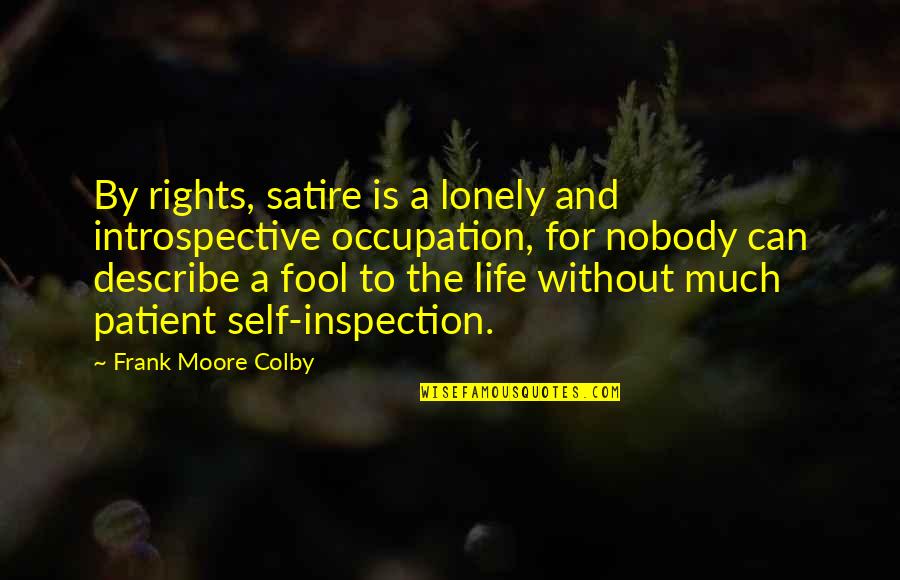 By rights, satire is a lonely and introspective occupation, for nobody can describe a fool to the life without much patient self-inspection.
—
Frank Moore Colby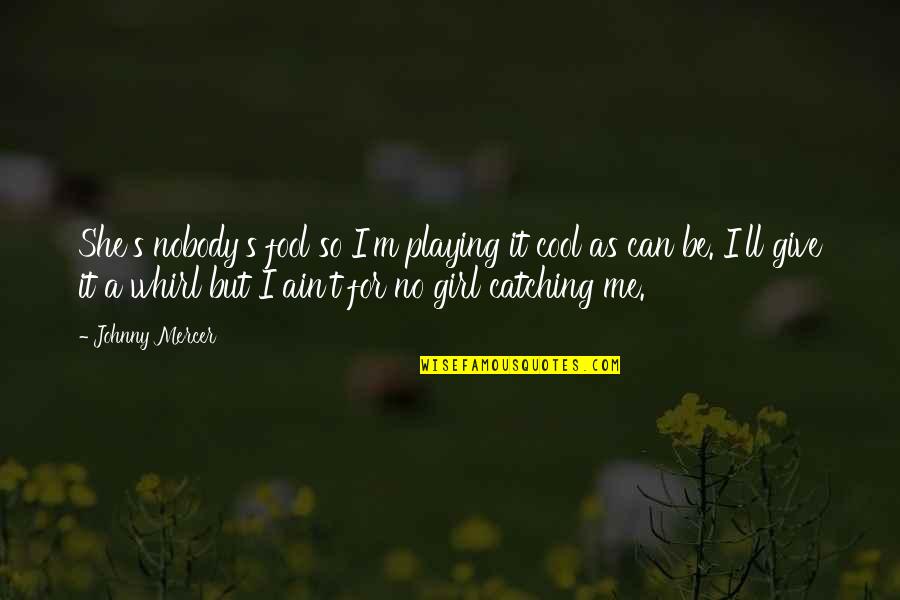 She's nobody's fool so I'm playing it cool as can be. I'll give it a whirl but I ain't for no girl catching me. —
Johnny Mercer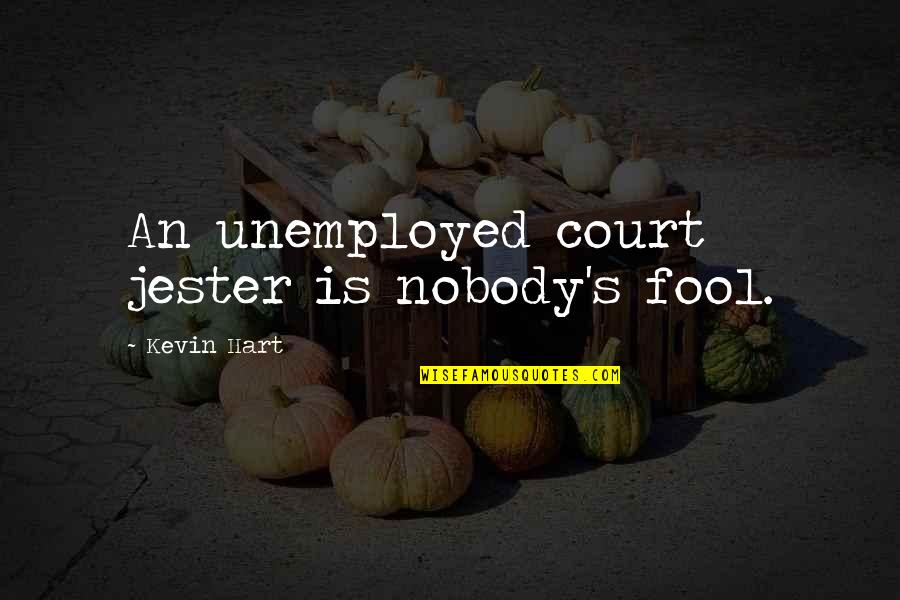 An unemployed court jester is nobody's fool. —
Kevin Hart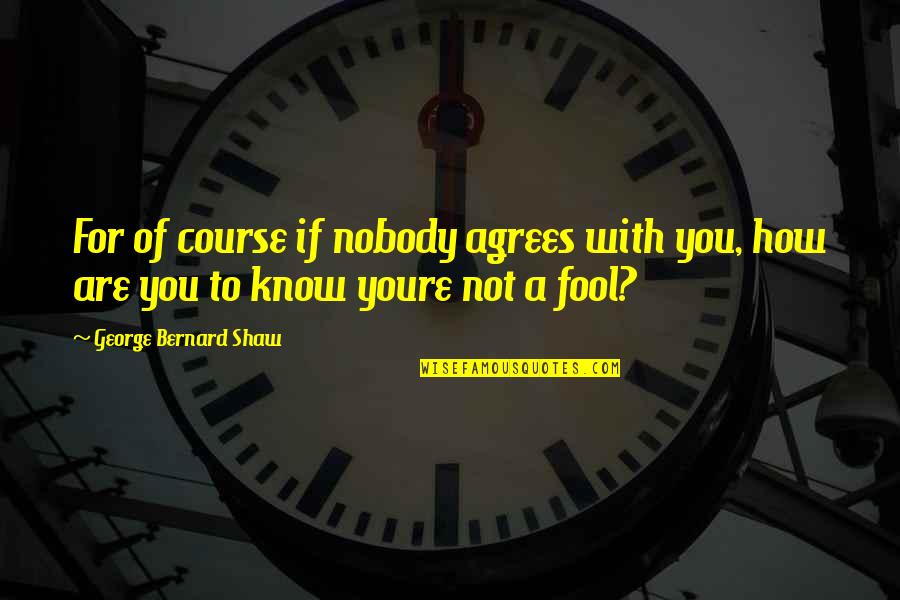 For of course if nobody agrees with you, how are you to know youre not a fool? —
George Bernard Shaw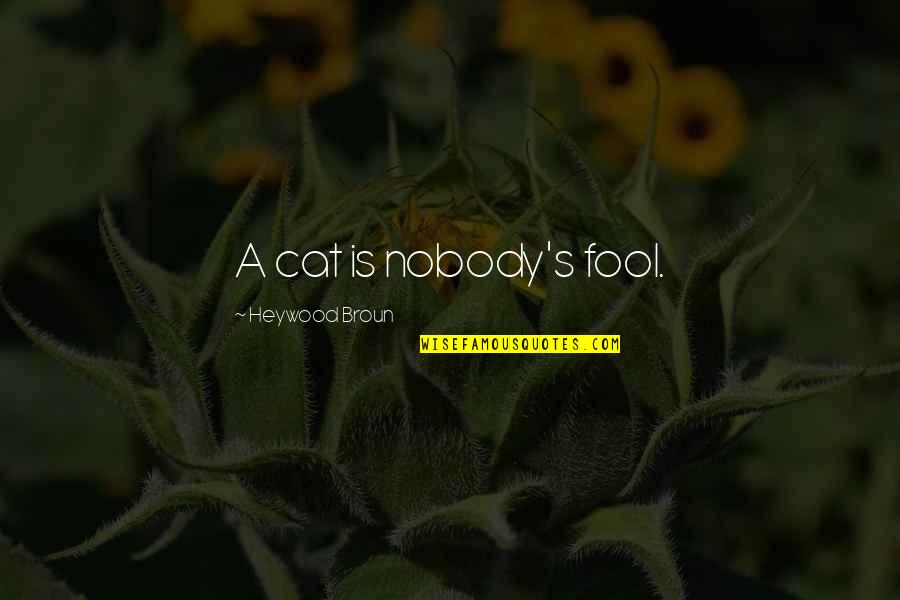 A cat is nobody's fool. —
Heywood Broun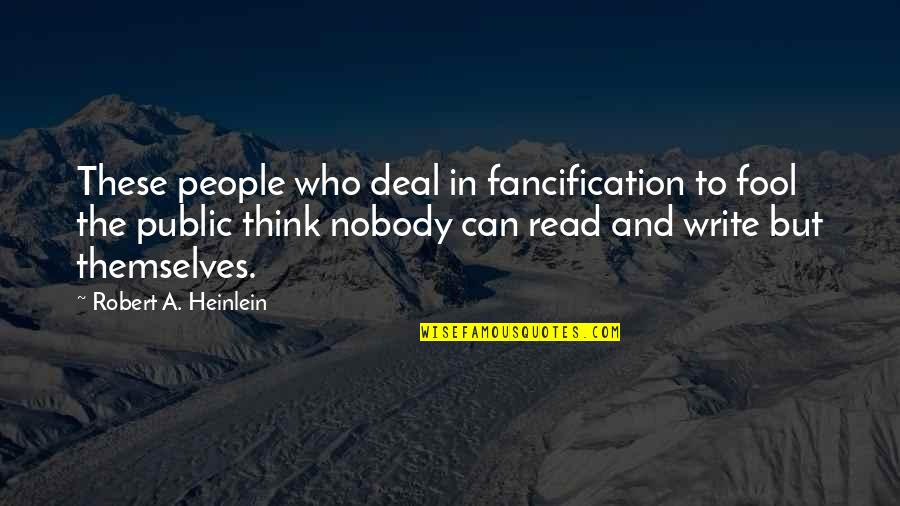 These people who deal in fancification to fool the public think nobody can read and write but themselves. —
Robert A. Heinlein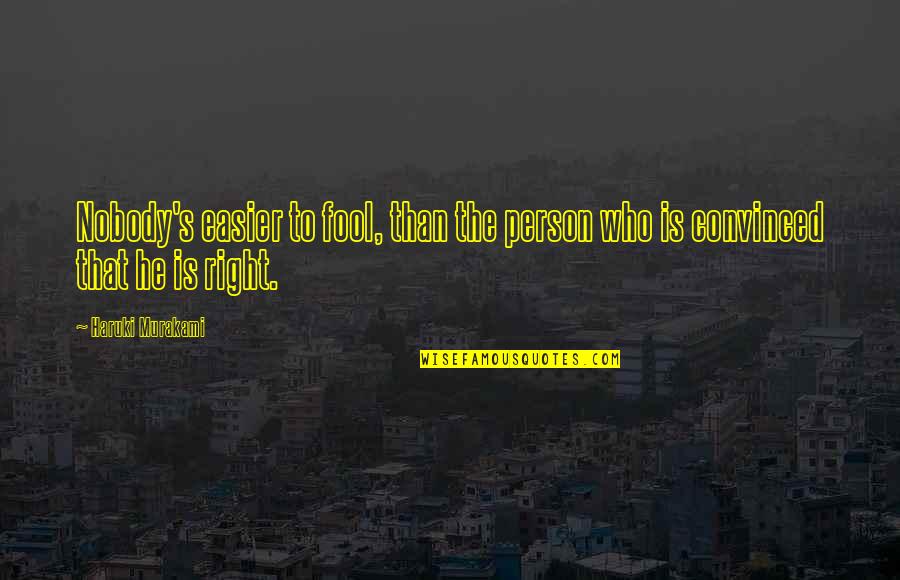 Nobody's easier to fool, than the person who is convinced that he is right. —
Haruki Murakami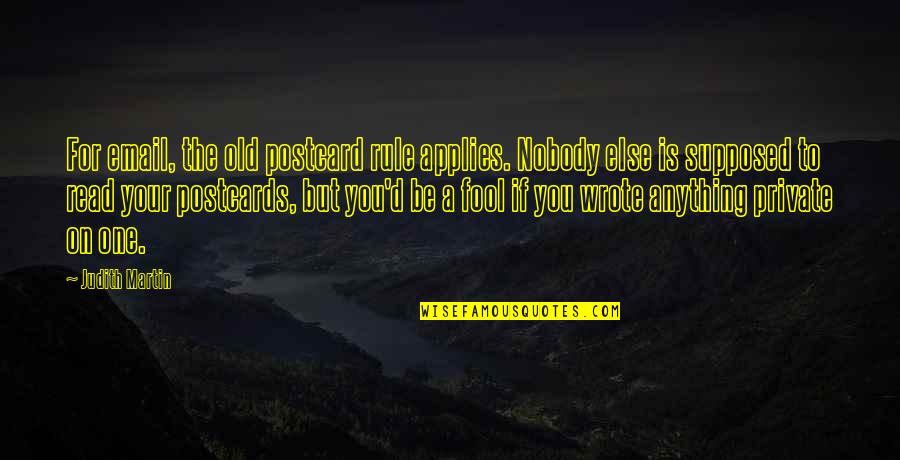 For email, the old postcard rule applies. Nobody else is supposed to read your postcards, but you'd be a fool if you wrote anything private on one. —
Judith Martin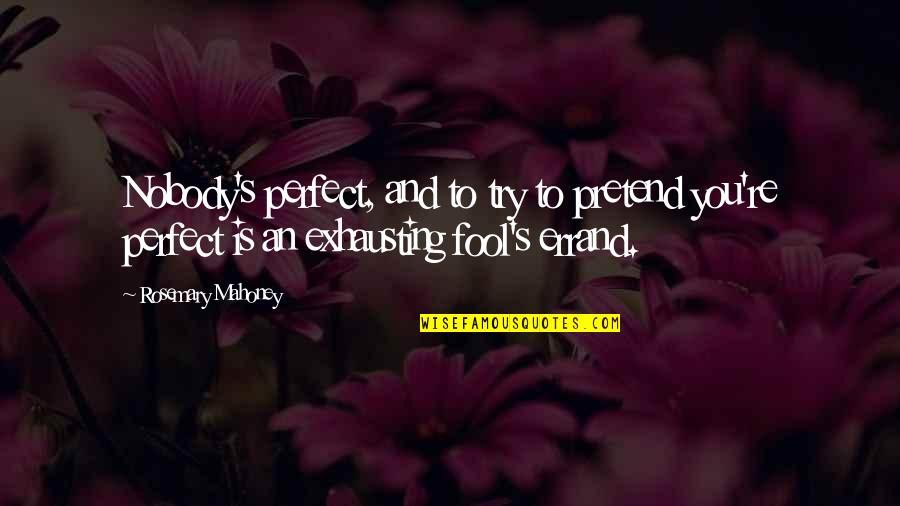 Nobody's perfect, and to try to pretend you're perfect is an exhausting fool's errand. —
Rosemary Mahoney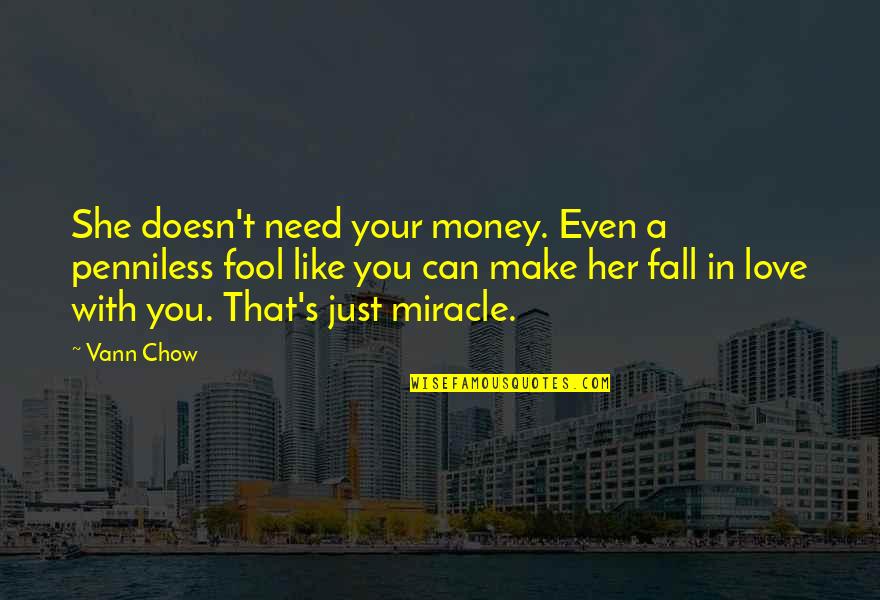 She doesn't need your money. Even a penniless fool like you can make her fall in love with you. That's just miracle. —
Vann Chow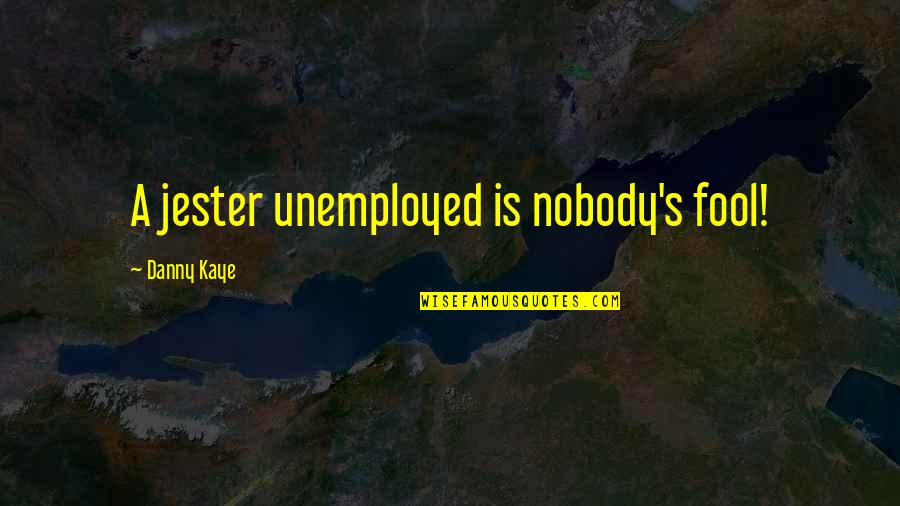 A jester unemployed is nobody's fool! —
Danny Kaye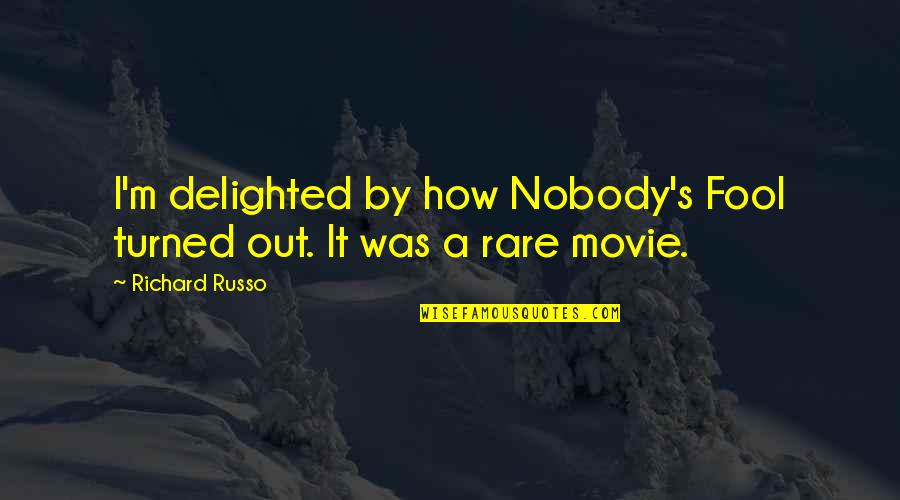 I'm delighted by how Nobody's Fool turned out. It was a rare movie. —
Richard Russo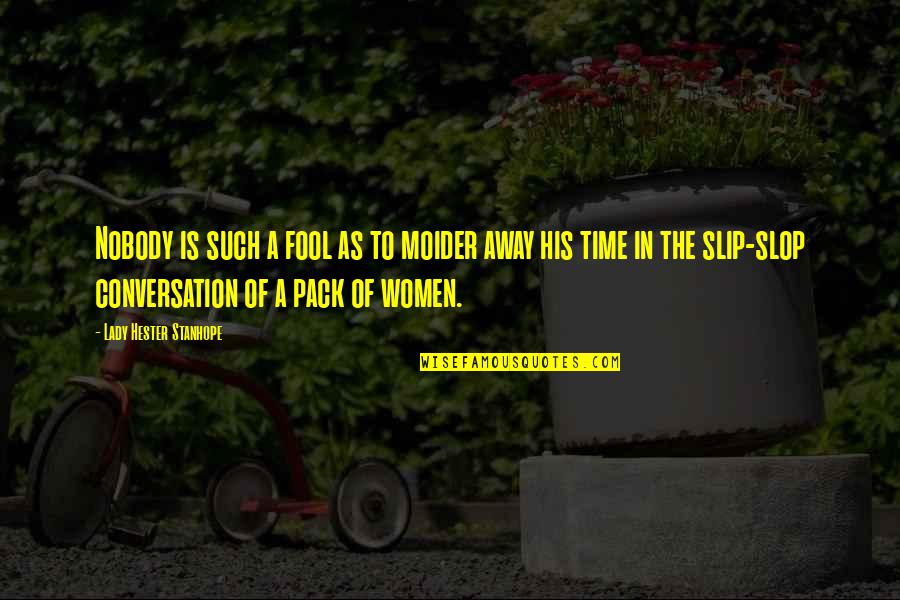 Nobody is such a fool as to moider away his time in the slip-slop conversation of a pack of women. —
Lady Hester Stanhope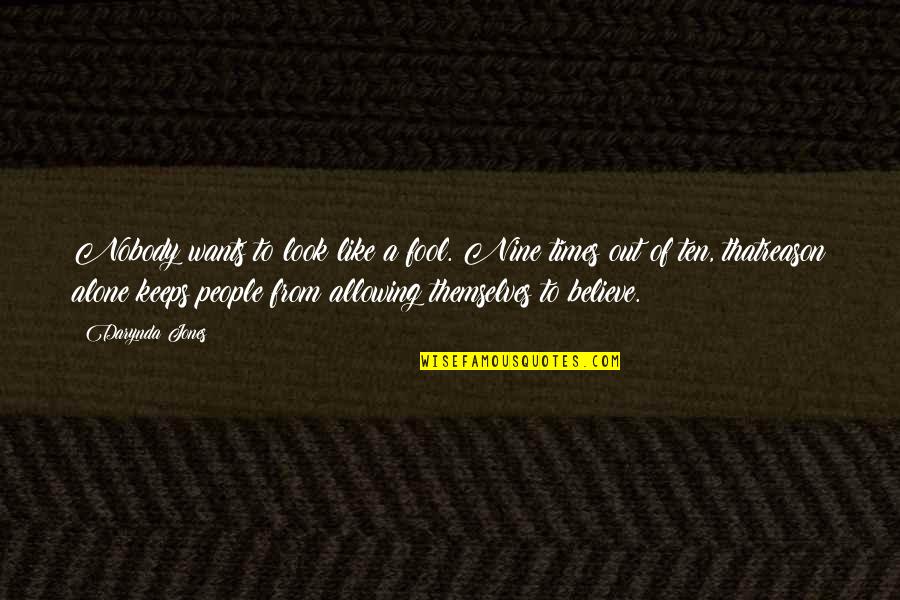 Nobody wants to look like a fool. Nine times out of ten, that
reason alone keeps people from allowing themselves to believe. —
Darynda Jones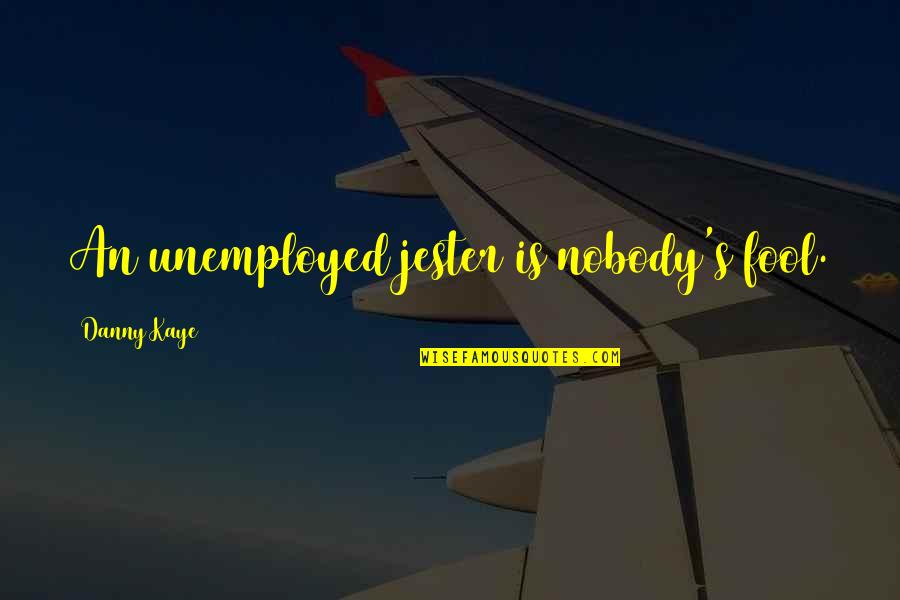 An unemployed jester is nobody's fool. —
Danny Kaye