I'm In A Happy Place Quotes
Collection of top 54 famous quotes about I'm In A Happy Place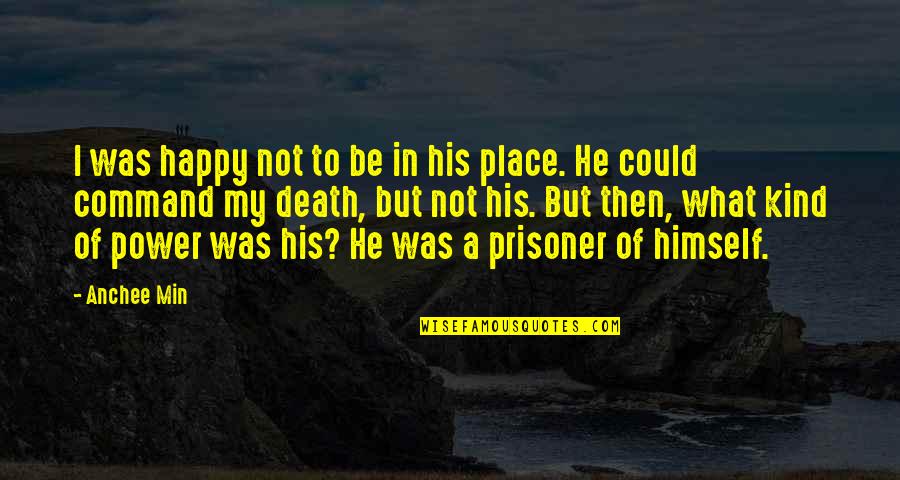 I was happy not to be in his place. He could command my death, but not his. But then, what kind of power was his? He was a prisoner of himself.
—
Anchee Min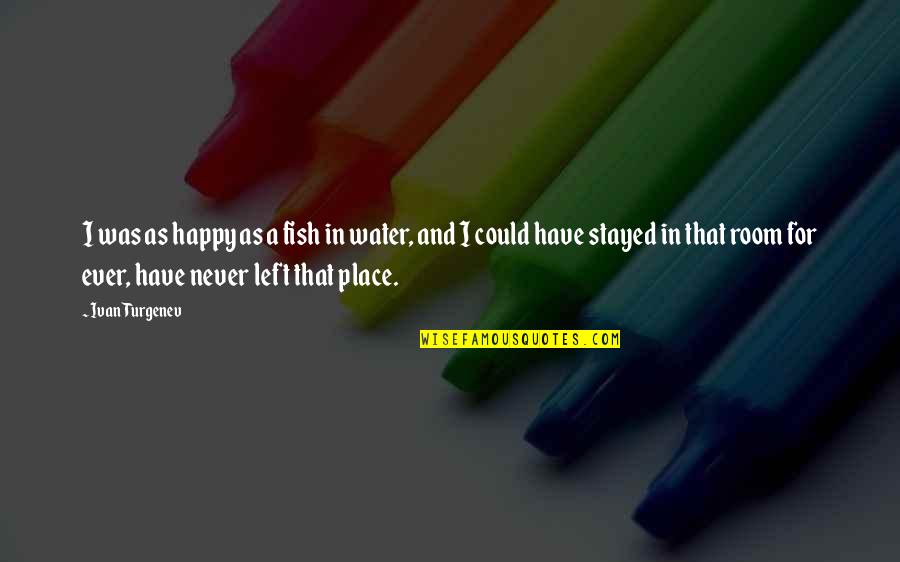 I was as happy as a fish in water, and I could have stayed in that room for ever, have never left that place.
—
Ivan Turgenev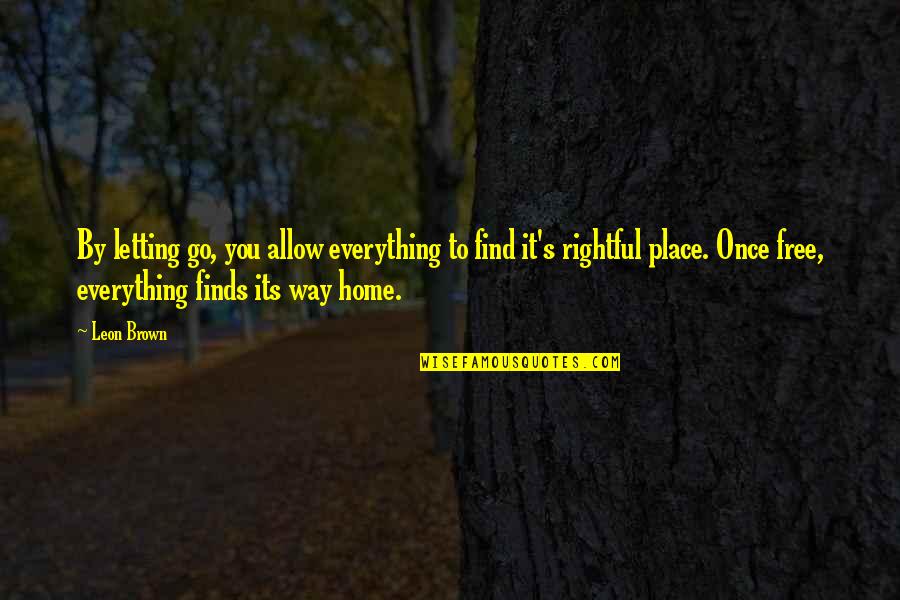 By letting go, you allow everything to find it's rightful place. Once free, everything finds its way home.
—
Leon Brown
At times in my life the only place I have been happy is when I am on stage.
—
Bob Dylan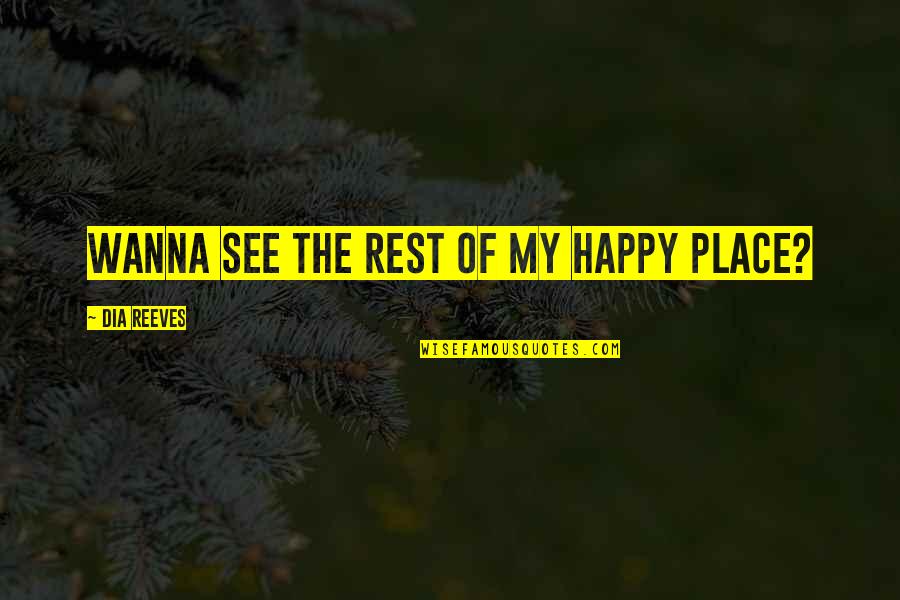 Wanna see the rest of my happy place?
—
Dia Reeves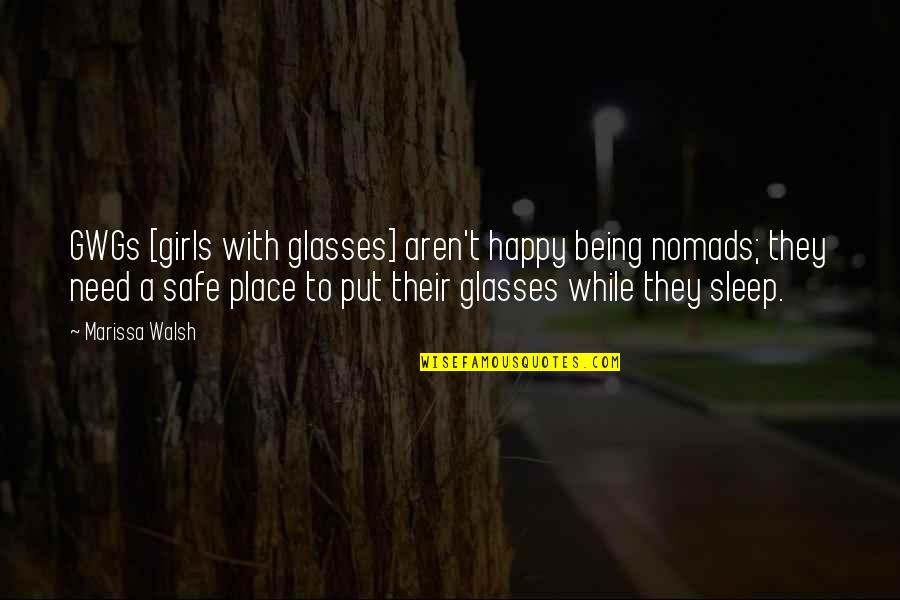 GWGs [girls with glasses] aren't happy being nomads; they need a safe place to put their glasses while they sleep.
—
Marissa Walsh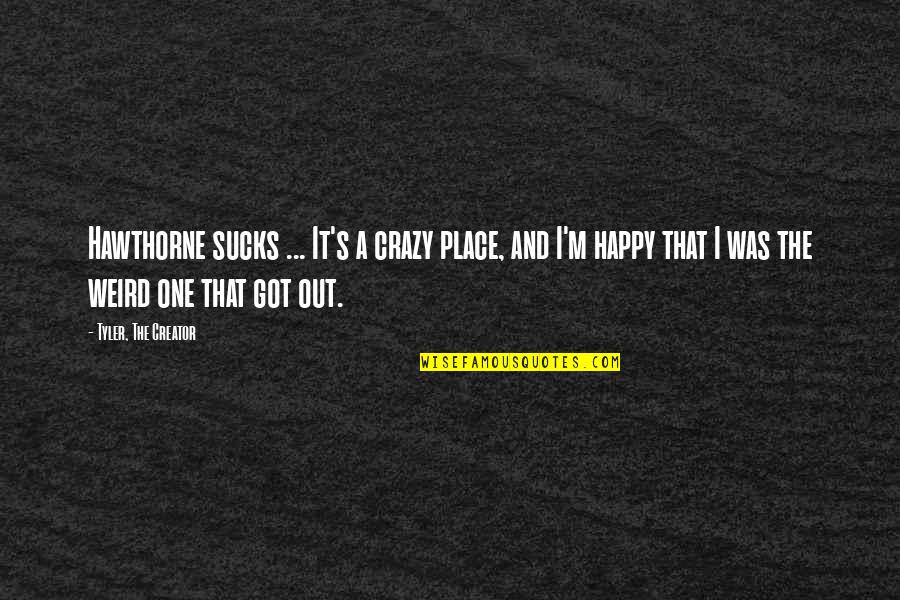 Hawthorne sucks ... It's a crazy place, and I'm happy that I was the weird one that got out.
—
Tyler, The Creator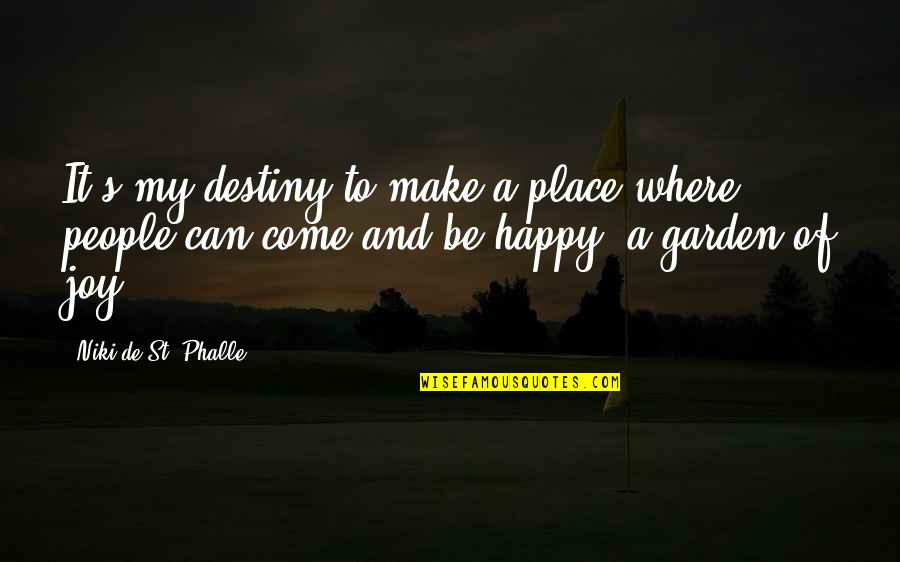 It's my destiny to make a place where people can come and be happy: a garden of joy.
—
Niki De St. Phalle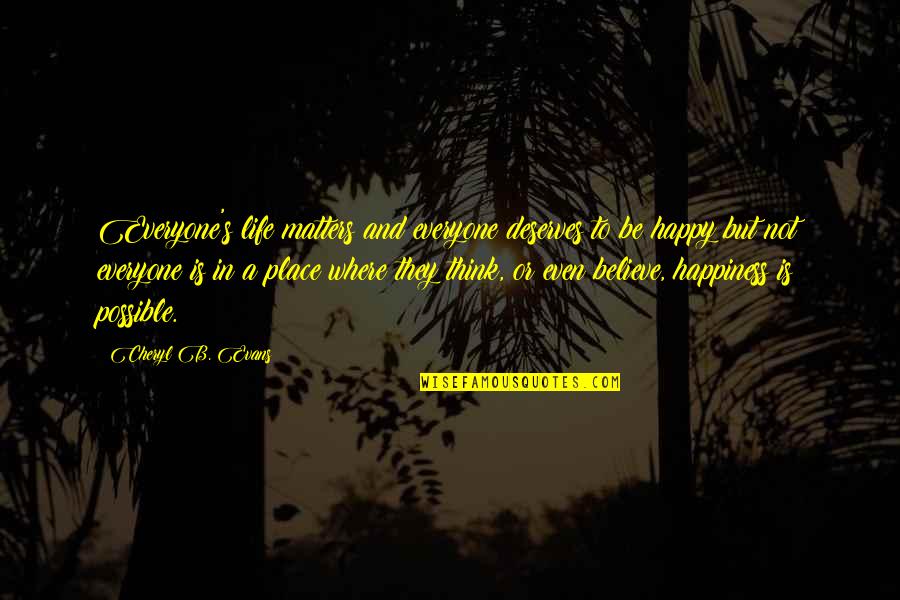 Everyone's life matters and everyone deserves to be happy but not everyone is in a place where they think, or even believe, happiness is possible. —
Cheryl B. Evans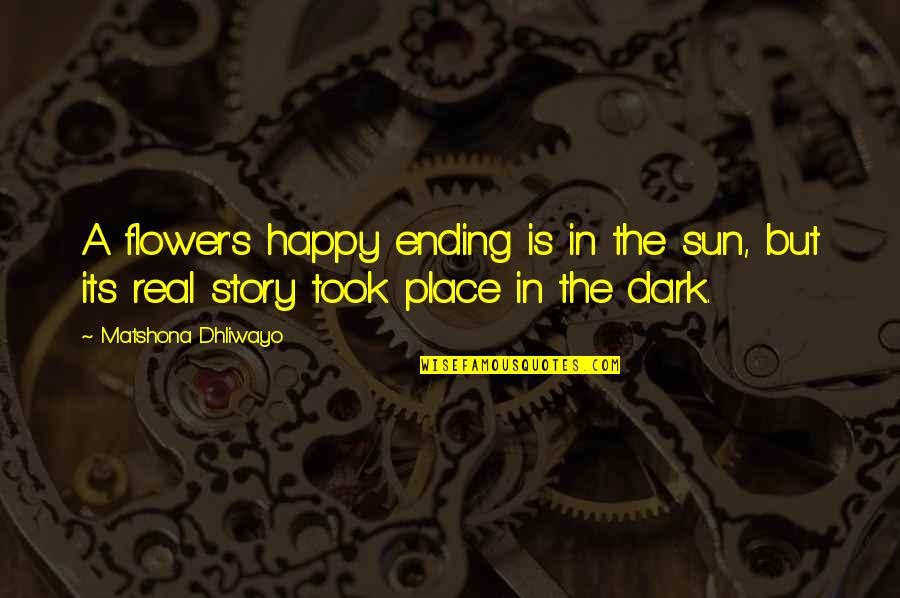 A flower's happy ending is in the sun, but its real story took place in the dark. —
Matshona Dhliwayo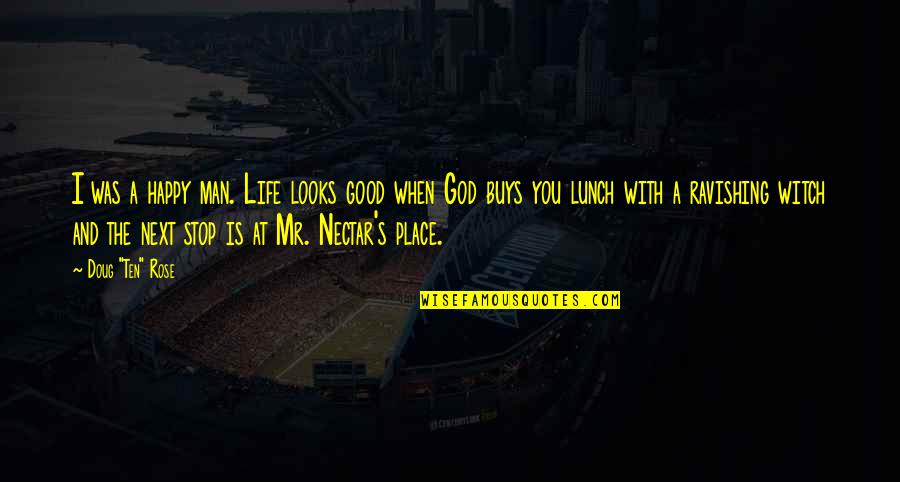 I was a happy man. Life looks good when God buys you lunch with a ravishing witch and the next stop is at Mr. Nectar's place. —
Doug "Ten" Rose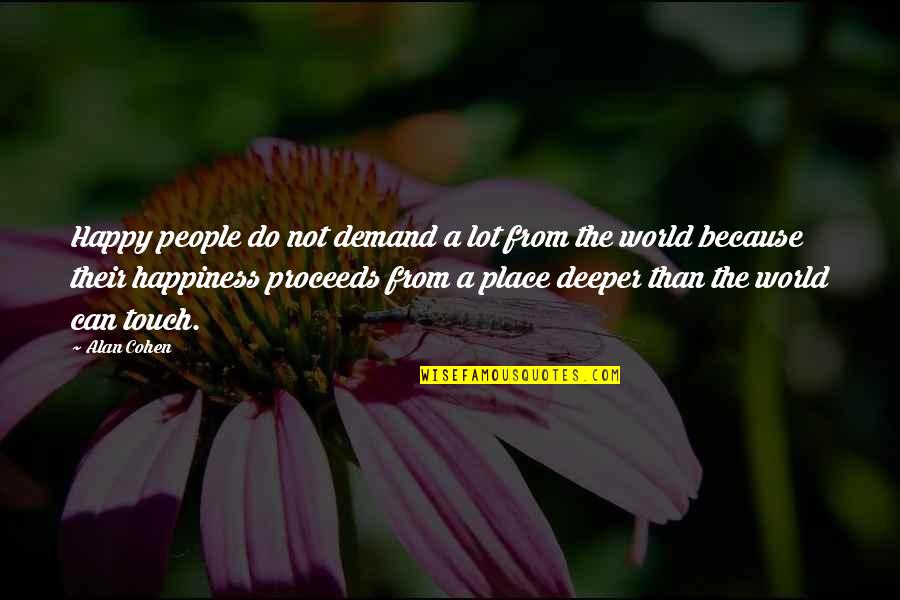 Happy people do not demand a lot from the world because their happiness proceeds from a place deeper than the world can touch. —
Alan Cohen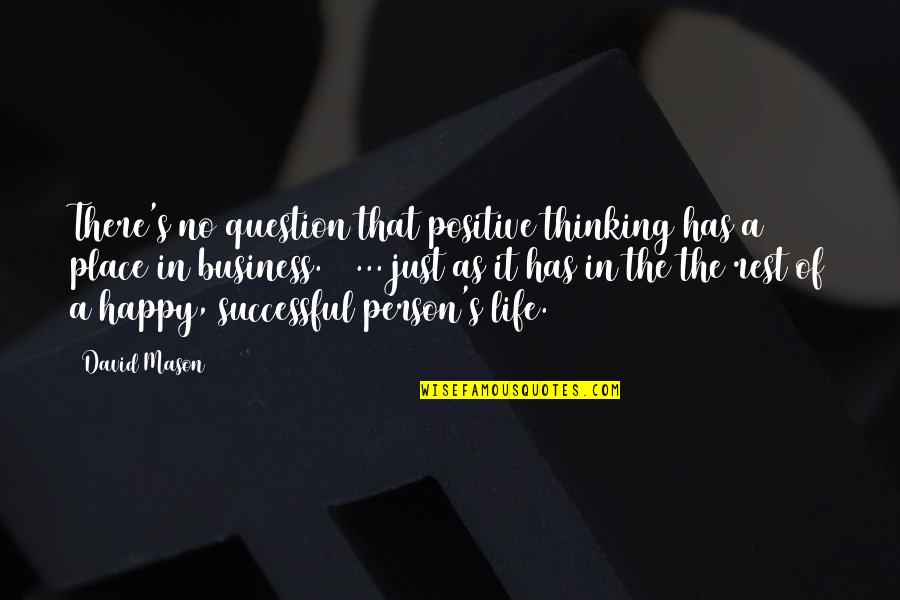 There's no question that positive thinking has a place in business. [ ... just as it has in the the rest of a happy, successful person's life.] —
David Mason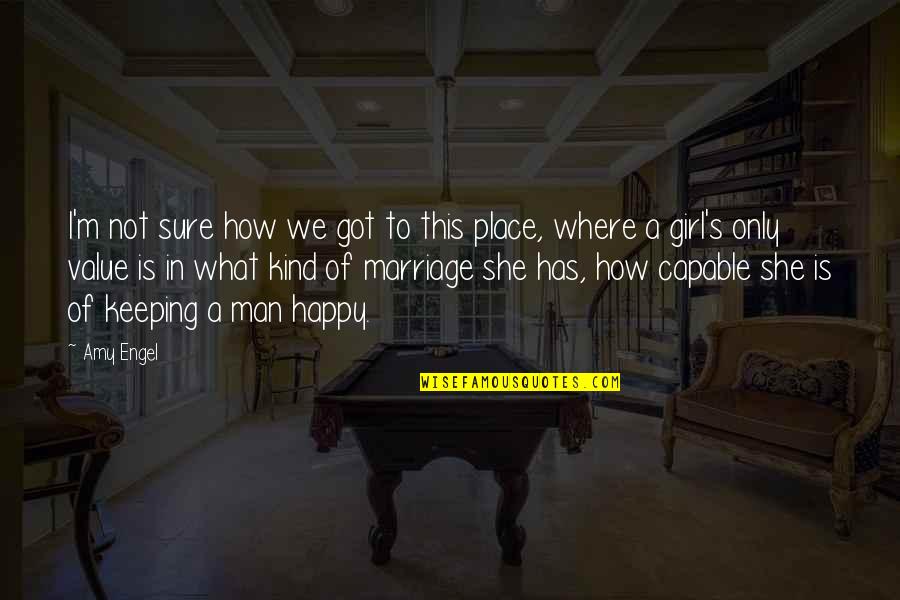 I'm not sure how we got to this place, where a girl's only value is in what kind of marriage she has, how capable she is of keeping a man happy. —
Amy Engel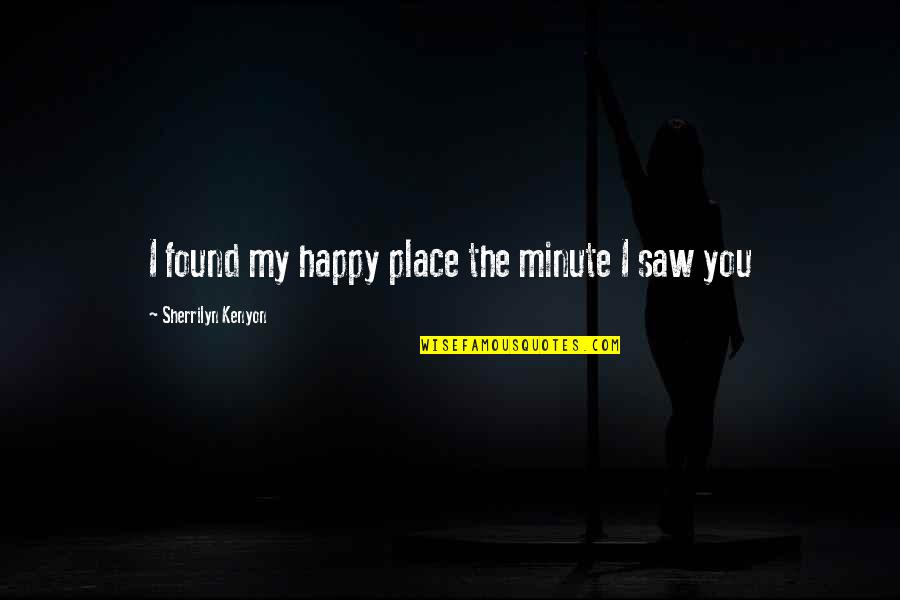 I found my happy place the minute I saw you —
Sherrilyn Kenyon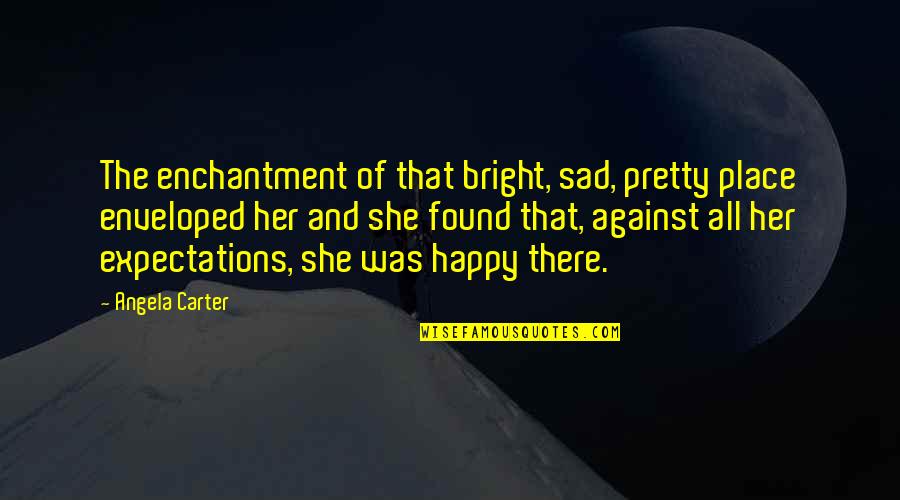 The enchantment of that bright, sad, pretty place enveloped her and she found that, against all her expectations, she was happy there. —
Angela Carter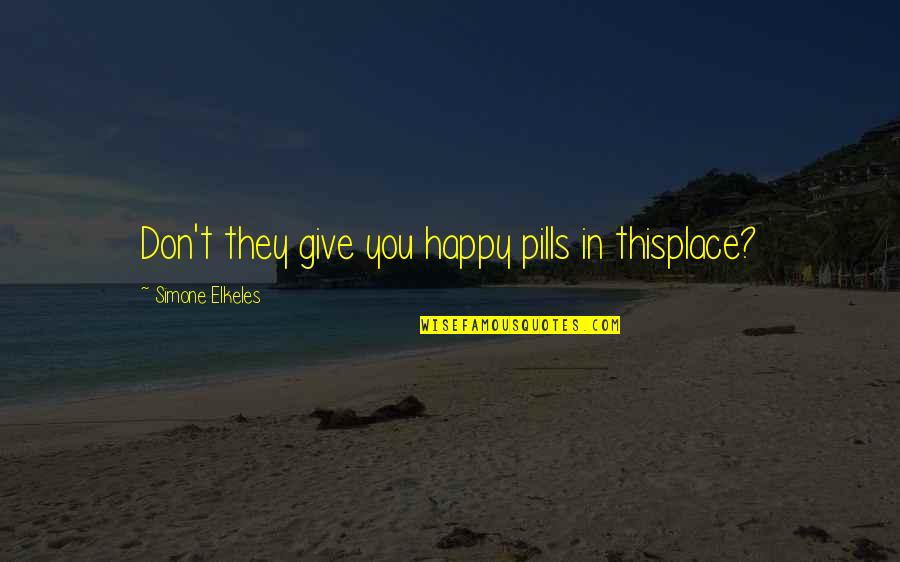 Don't they give you happy pills in this
place? —
Simone Elkeles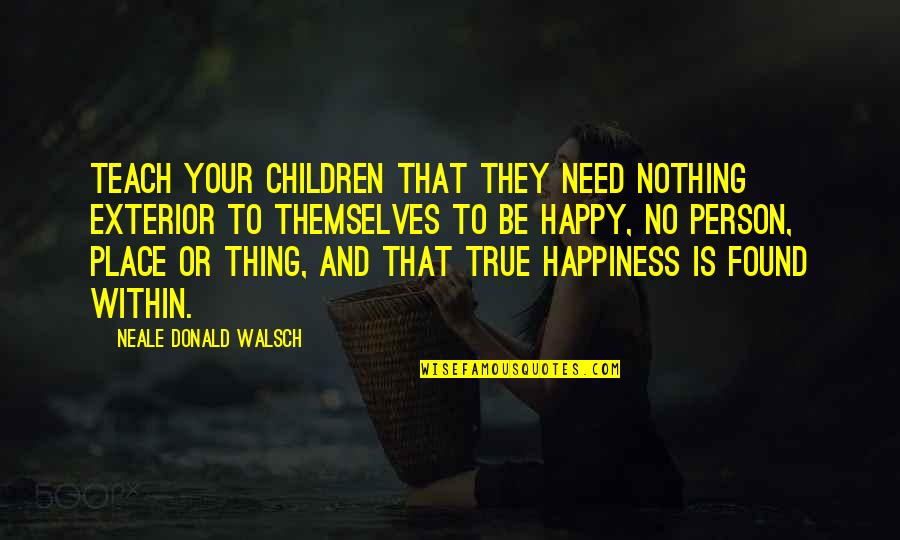 Teach your children that they need nothing exterior to themselves to be happy, no person, place or thing, and that true happiness is found within. —
Neale Donald Walsch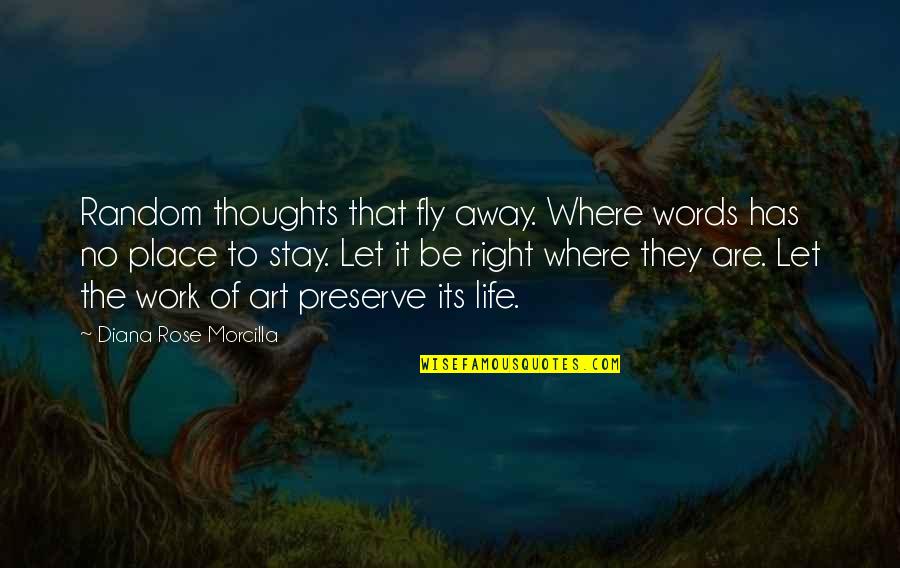 Random thoughts that fly away.
Where words has no place to stay.
Let it be right where they are.
Let the work of art preserve its life. —
Diana Rose Morcilla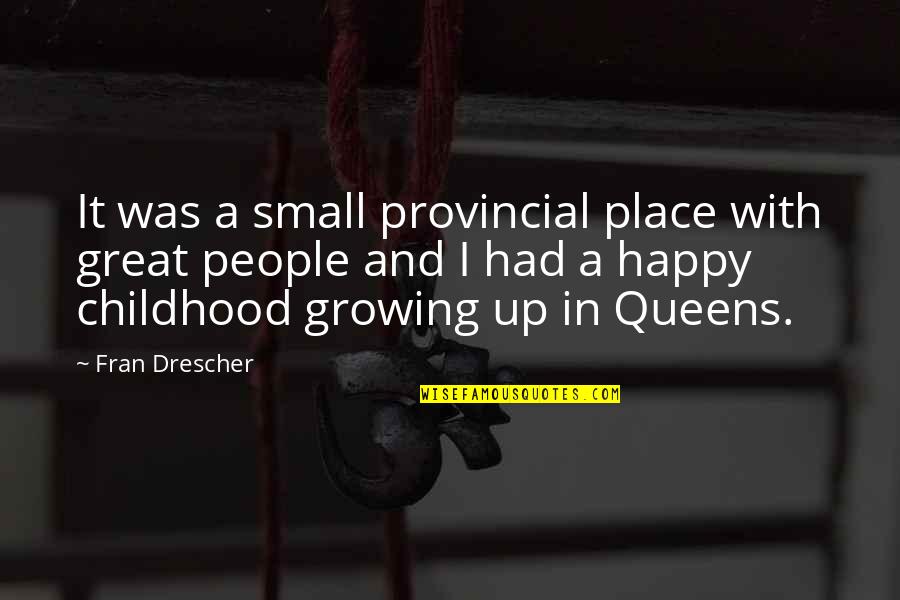 It was a small provincial place with great people and I had a happy childhood growing up in Queens. —
Fran Drescher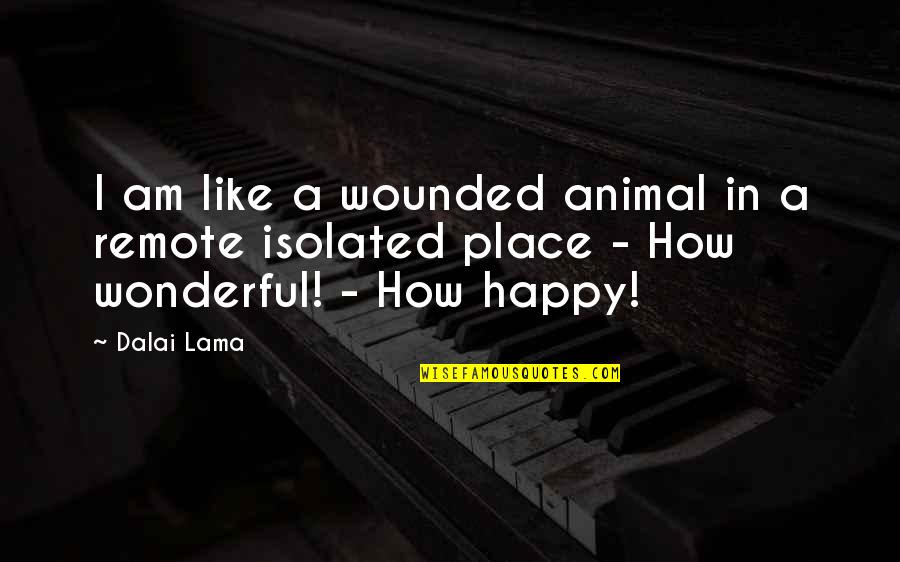 I am like a wounded animal in a remote isolated place - How wonderful! - How happy! —
Dalai Lama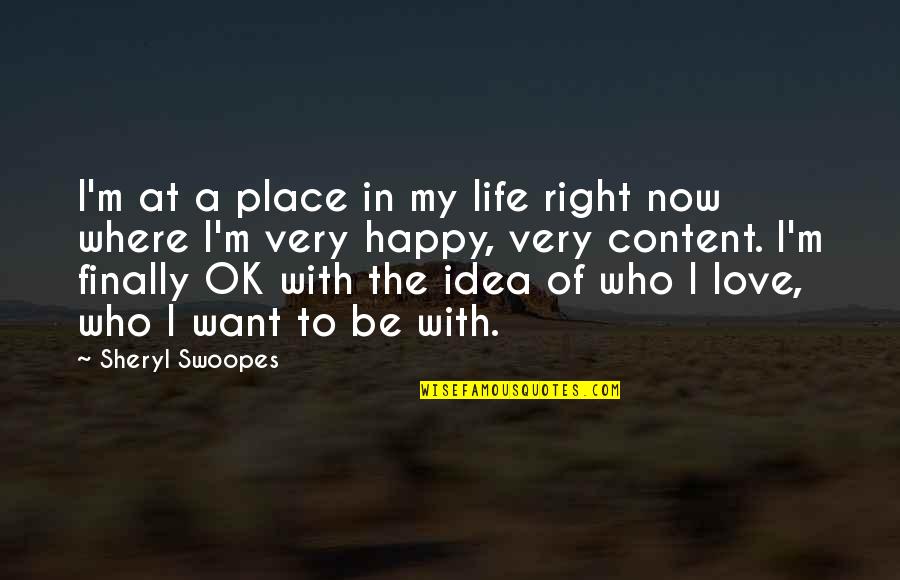 I'm at a place in my life right now where I'm very happy, very content. I'm finally OK with the idea of who I love, who I want to be with. —
Sheryl Swoopes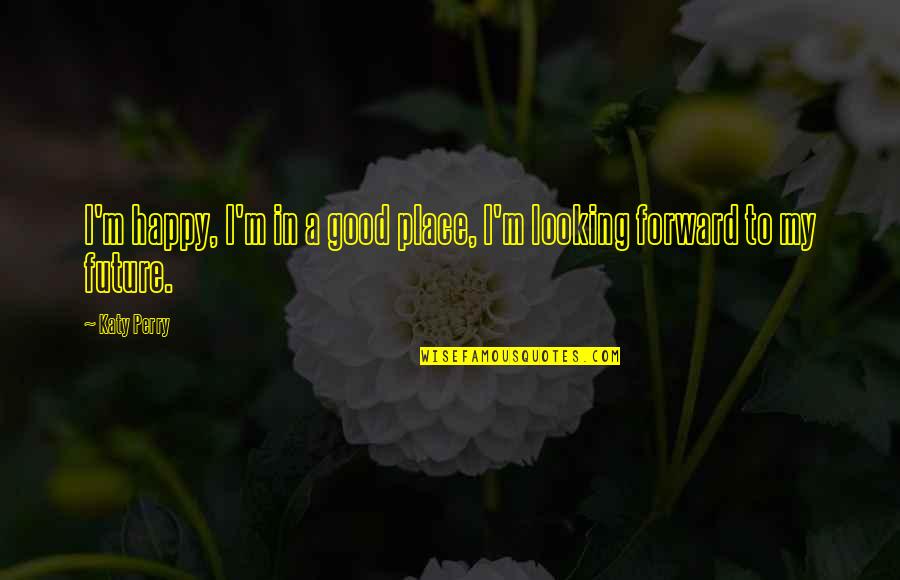 I'm happy, I'm in a good place, I'm looking forward to my future. —
Katy Perry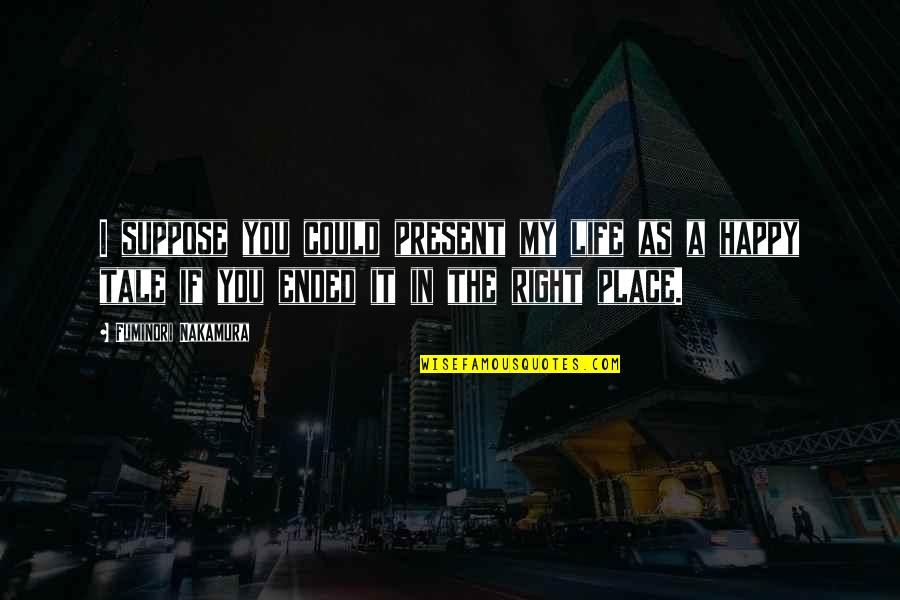 I suppose you could present my life as a happy tale if you ended it in the right place. —
Fuminori Nakamura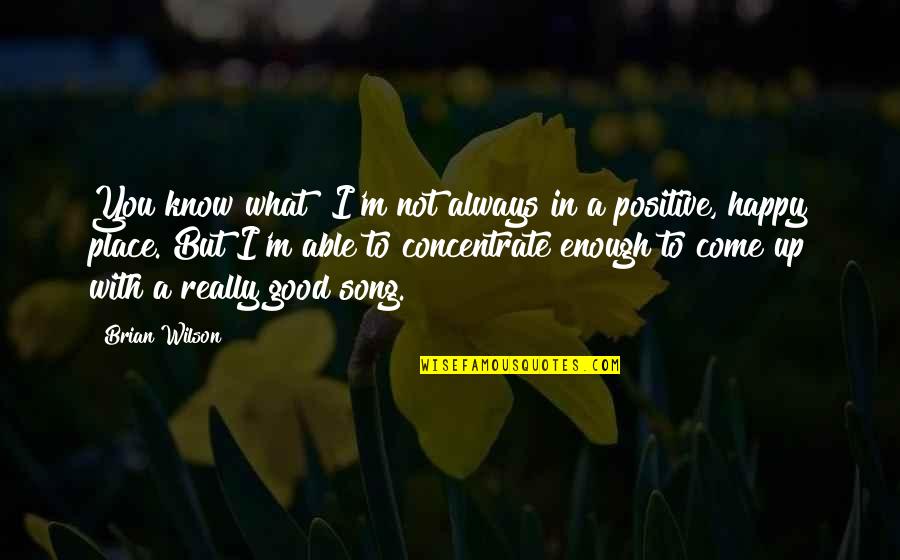 You know what? I'm not always in a positive, happy place. But I'm able to concentrate enough to come up with a really good song. —
Brian Wilson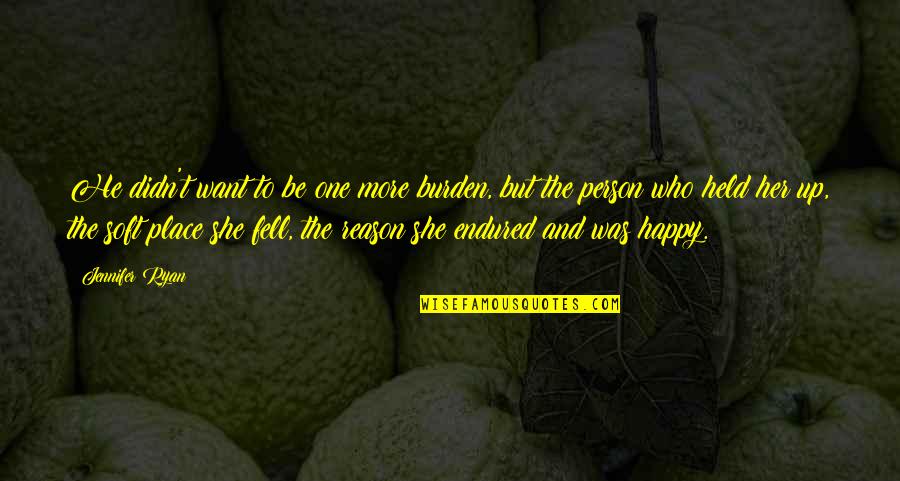 He didn't want to be one more burden, but the person who held her up, the soft place she fell, the reason she endured and was happy. —
Jennifer Ryan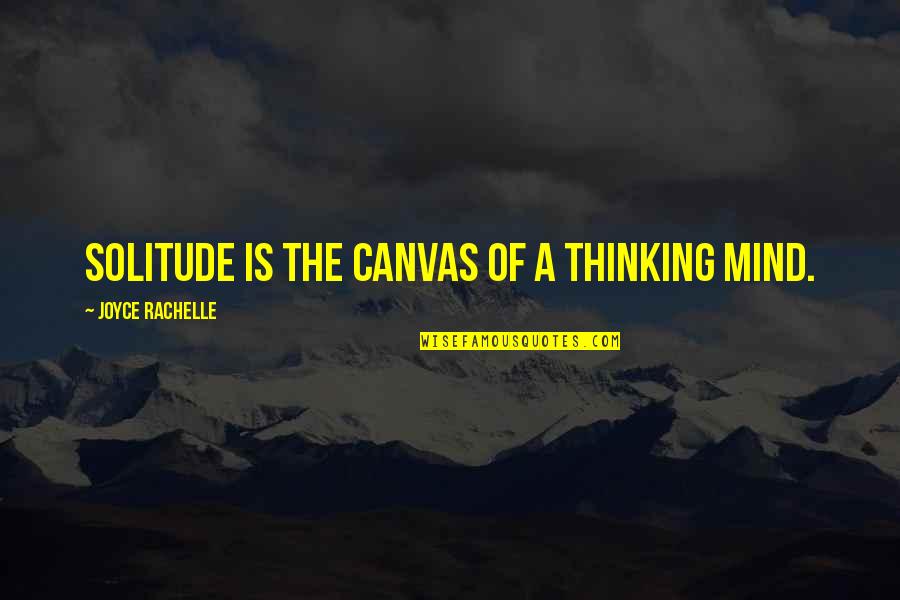 Solitude is the canvas of a thinking mind. —
Joyce Rachelle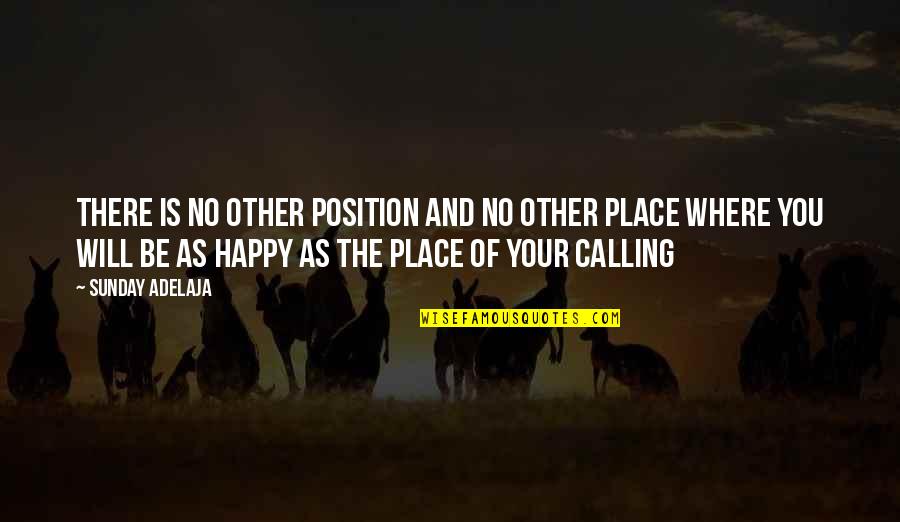 There is no other position and no other place where you will be as happy as the place of your calling —
Sunday Adelaja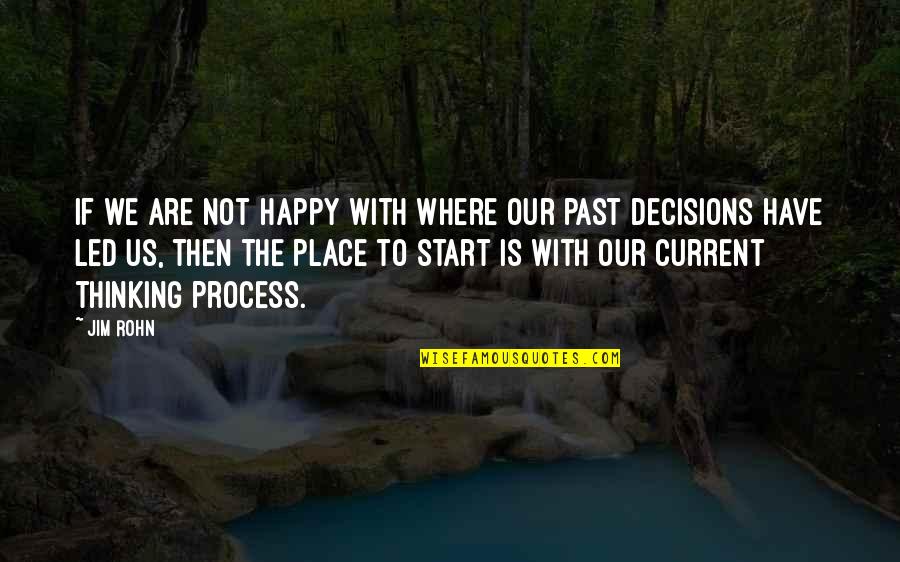 If we are not happy with where our past decisions have led us, then the place to start is with our current thinking process. —
Jim Rohn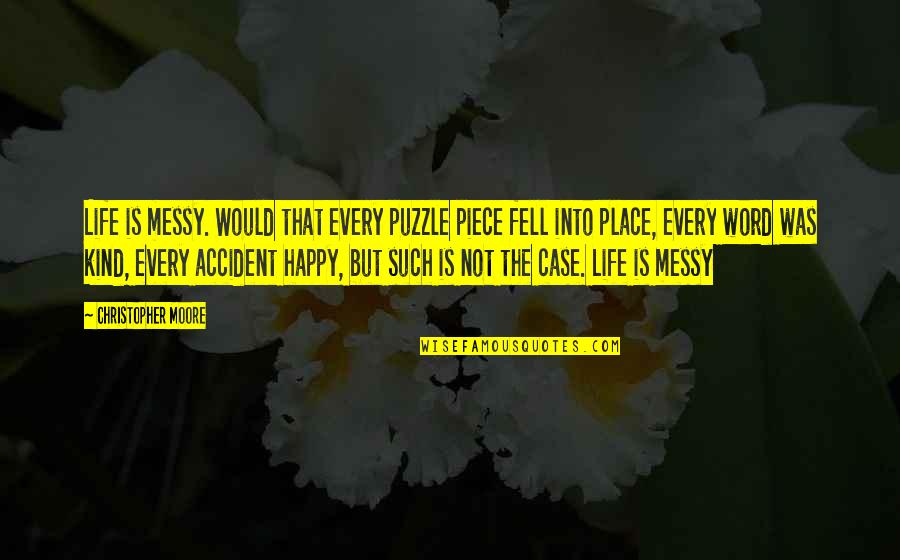 Life is messy. Would that every puzzle piece fell into place, every word was kind, every accident happy, but such is not the case. Life is messy —
Christopher Moore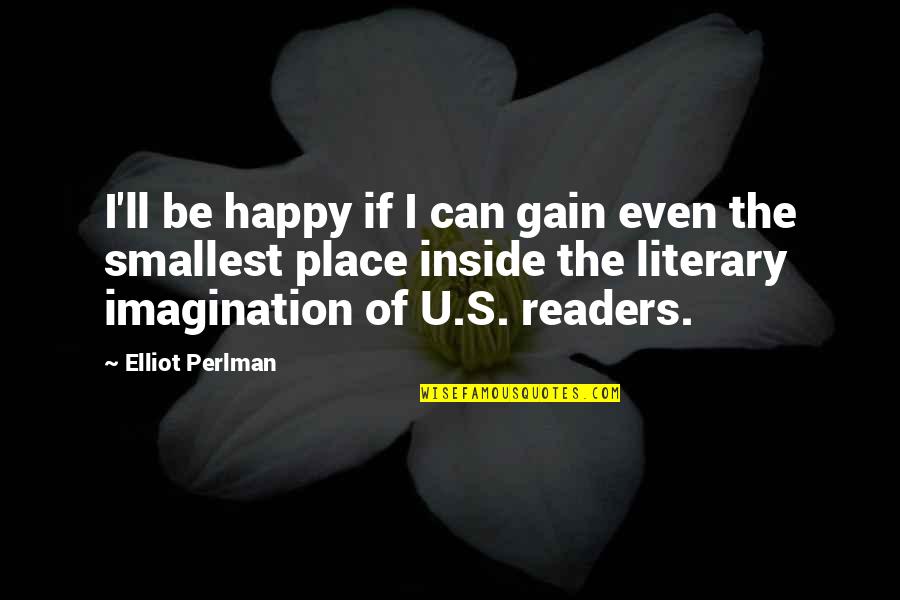 I'll be happy if I can gain even the smallest place inside the literary imagination of U.S. readers. —
Elliot Perlman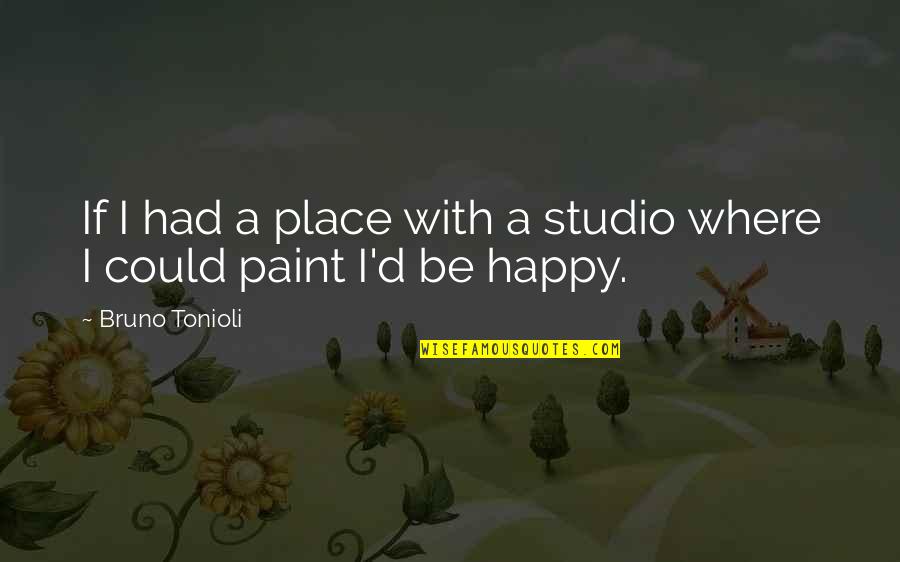 If I had a place with a studio where I could paint I'd be happy. —
Bruno Tonioli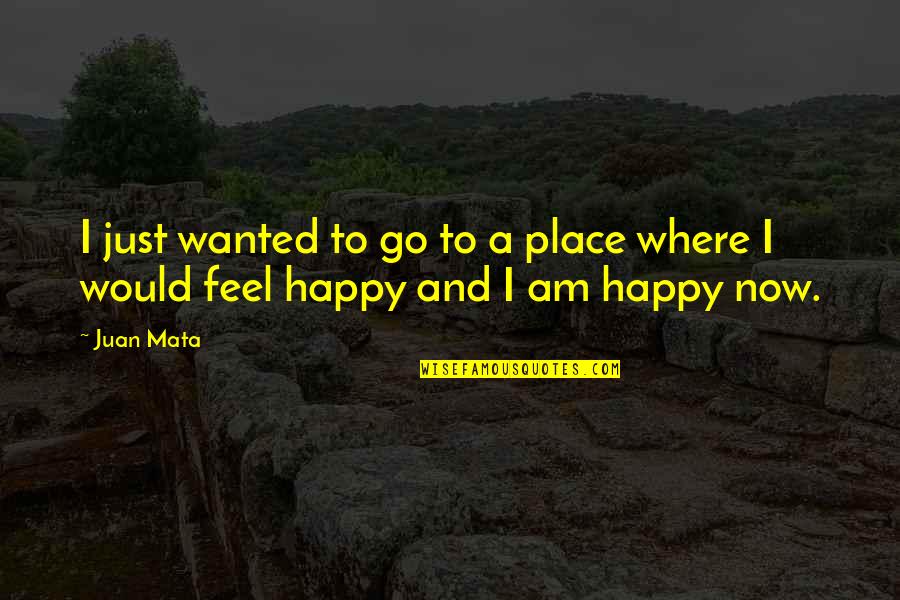 I just wanted to go to a place where I would feel happy and I am happy now. —
Juan Mata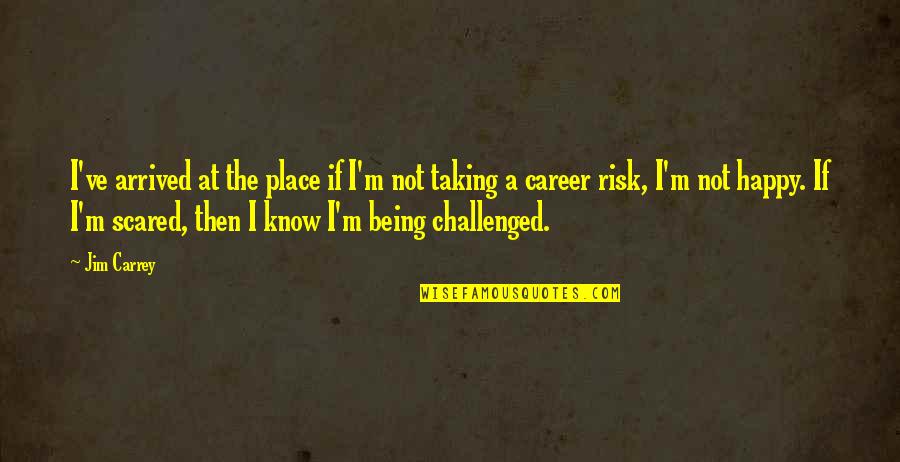 I've arrived at the place if I'm not taking a career risk, I'm not happy. If I'm scared, then I know I'm being challenged. —
Jim Carrey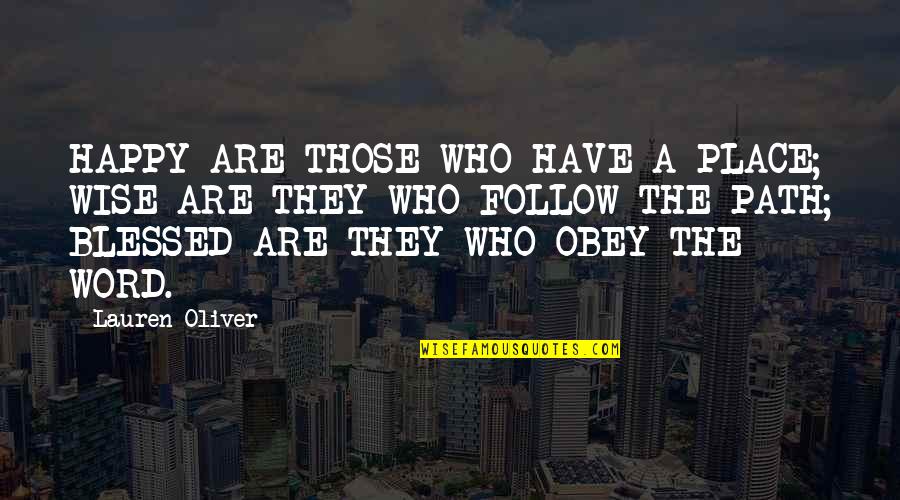 HAPPY ARE THOSE WHO HAVE A PLACE; WISE ARE THEY WHO FOLLOW THE PATH; BLESSED ARE THEY WHO OBEY THE WORD. —
Lauren Oliver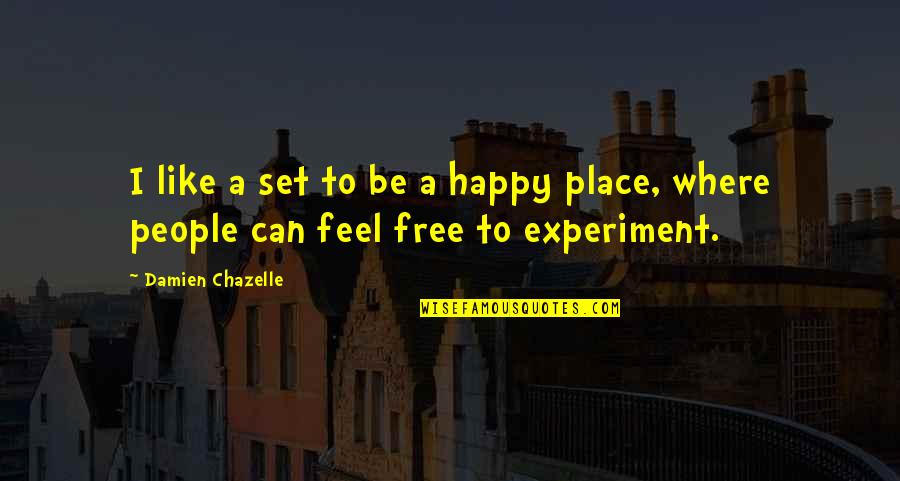 I like a set to be a happy place, where people can feel free to experiment. —
Damien Chazelle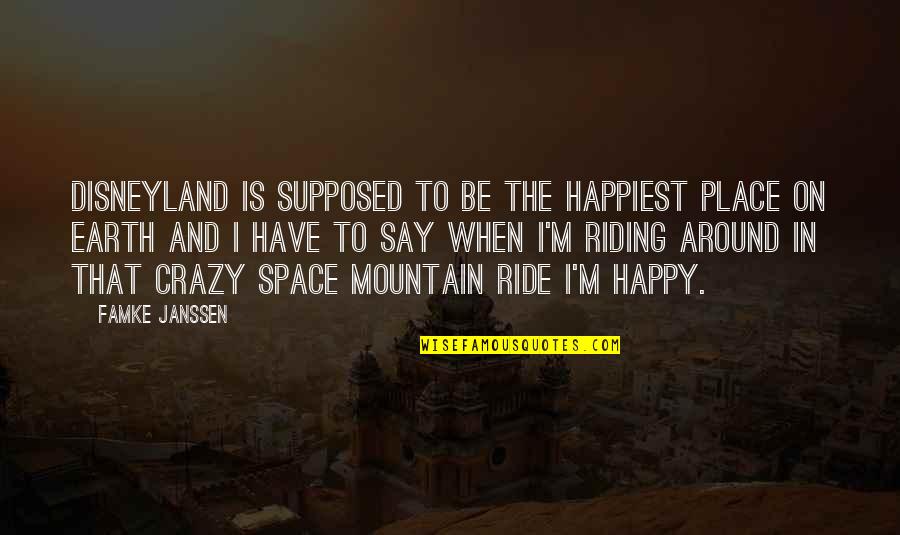 Disneyland is supposed to be the happiest place on Earth and I have to say when I'm riding around in that crazy Space Mountain ride I'm happy. —
Famke Janssen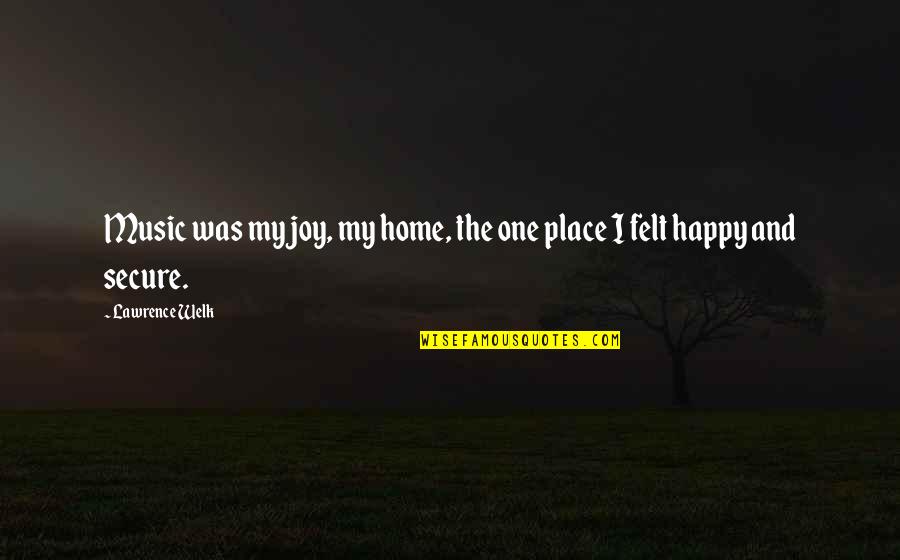 Music was my joy, my home, the one place I felt happy and secure. —
Lawrence Welk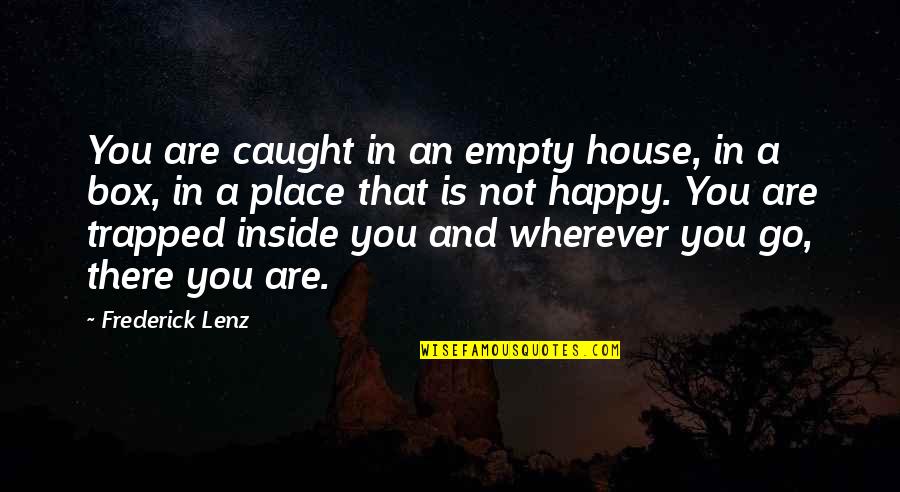 You are caught in an empty house, in a box, in a place that is not happy. You are trapped inside you and wherever you go, there you are. —
Frederick Lenz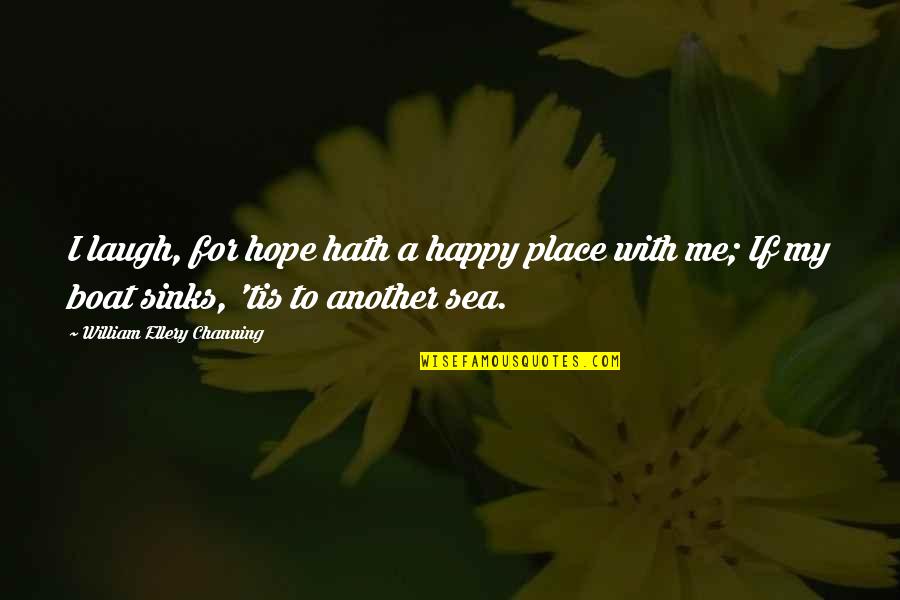 I laugh, for hope hath a happy place with me; If my boat sinks, 'tis to another sea. —
William Ellery Channing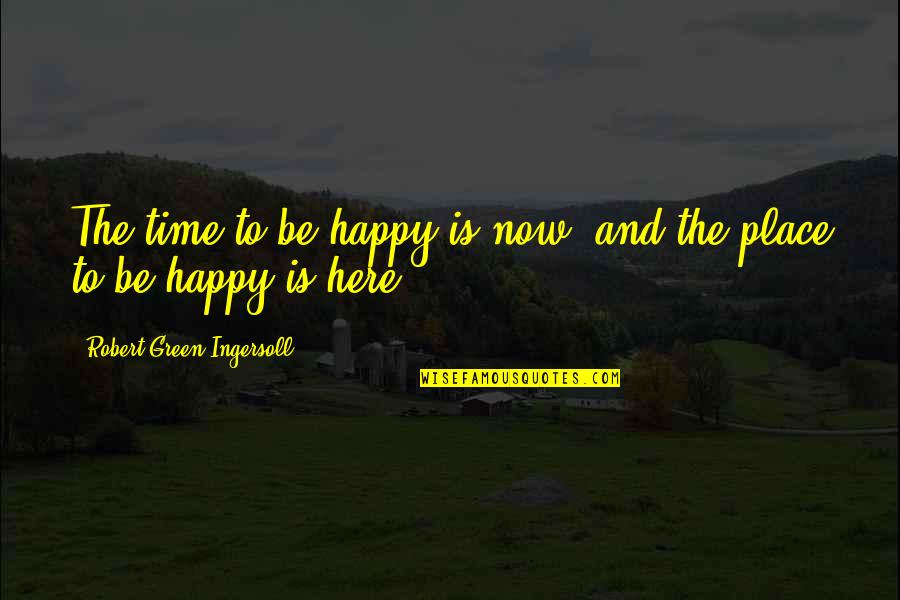 The time to be happy is now, and the place to be happy is here. —
Robert Green Ingersoll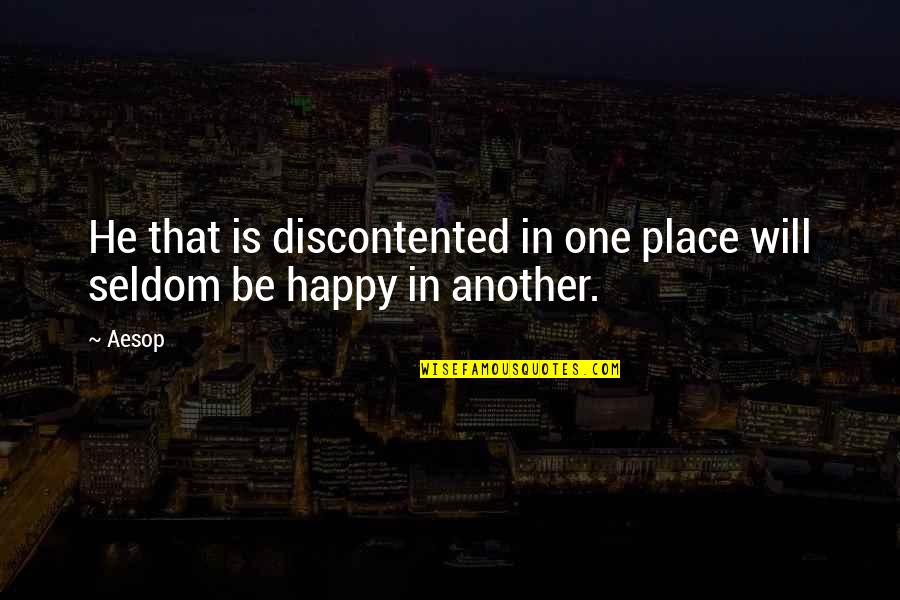 He that is discontented in one place will seldom be happy in another. —
Aesop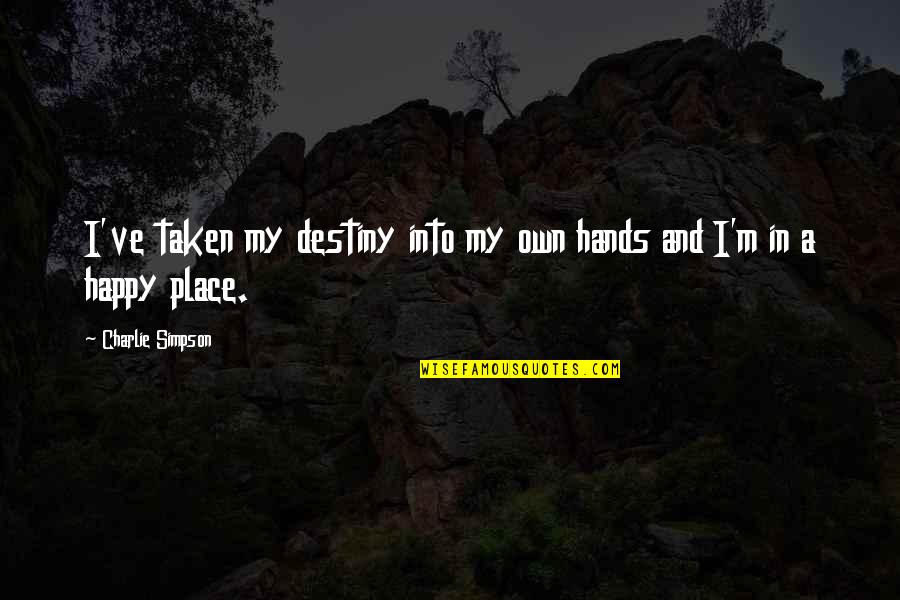 I've taken my destiny into my own hands and
I'm in a happy place
. —
Charlie Simpson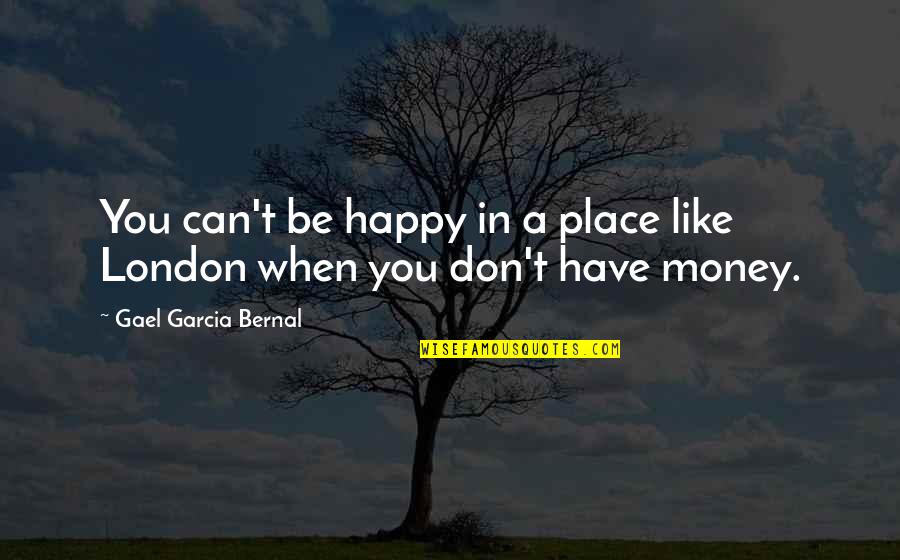 You can't be happy in a place like London when you don't have money. —
Gael Garcia Bernal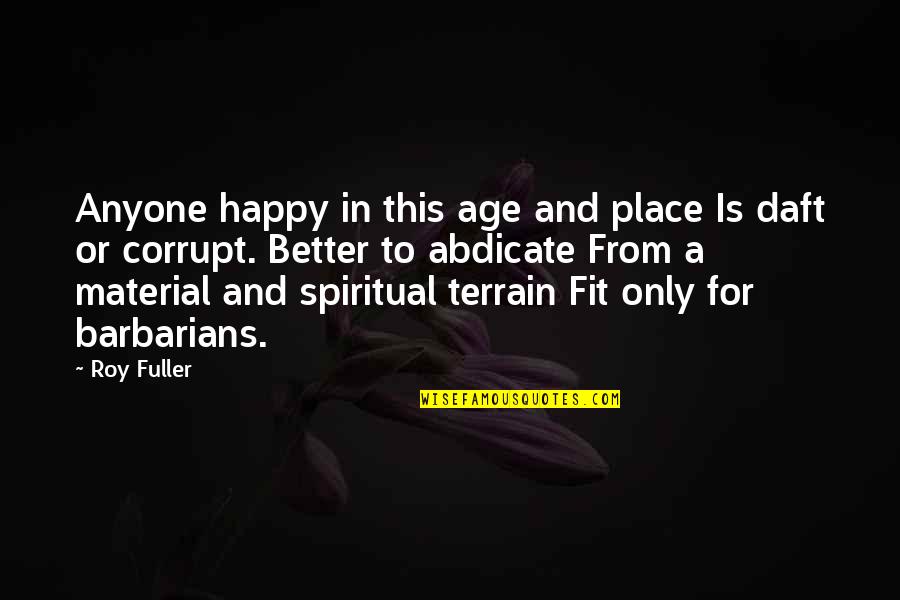 Anyone happy in this age and place Is daft or corrupt. Better to abdicate From a material and spiritual terrain Fit only for barbarians. —
Roy Fuller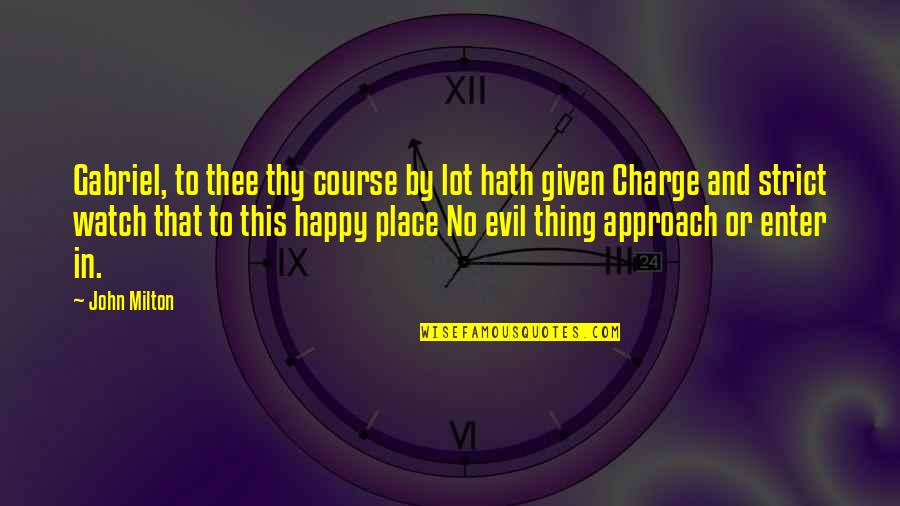 Gabriel, to thee thy course by lot hath given
Charge and strict watch that to this happy place
No evil thing approach or enter in. —
John Milton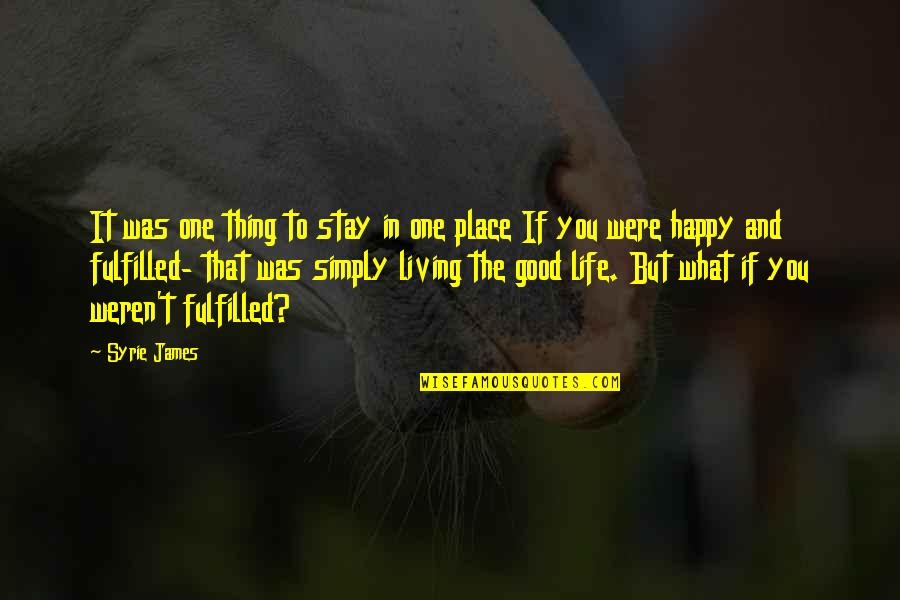 It was one thing to stay in one place If you were happy and fulfilled- that was simply living the good life. But what if you weren't fulfilled? —
Syrie James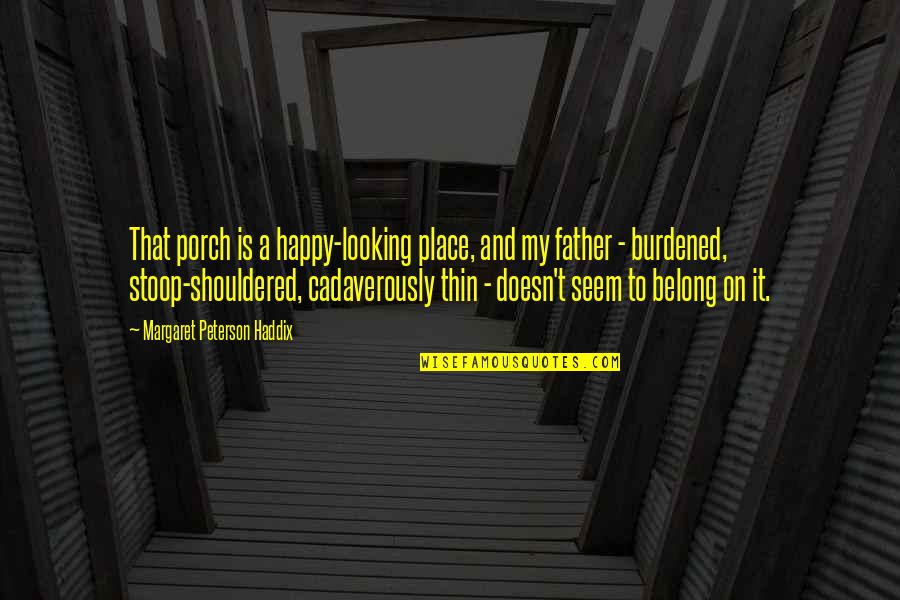 That porch is a happy-looking place, and my father - burdened, stoop-shouldered, cadaverously thin - doesn't seem to belong on it. —
Margaret Peterson Haddix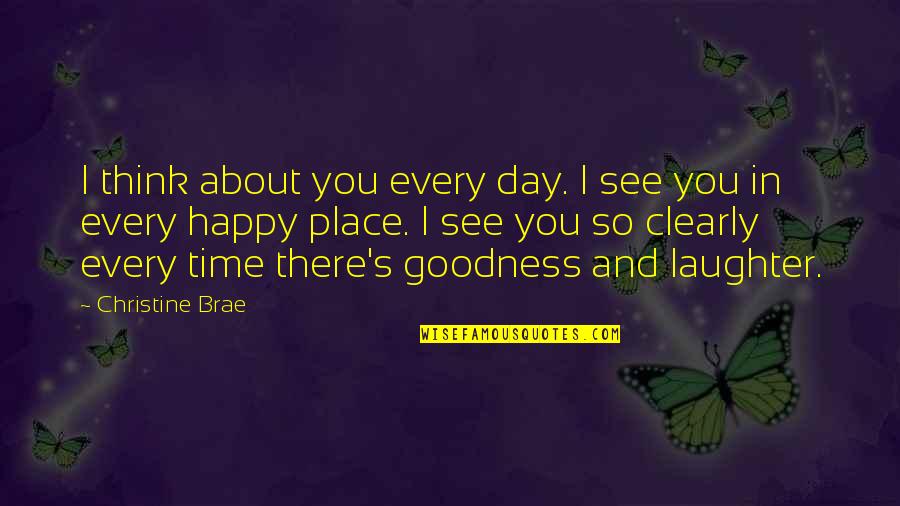 I think about you every day. I see you in every happy place. I see you so clearly every time there's goodness and laughter. —
Christine Brae