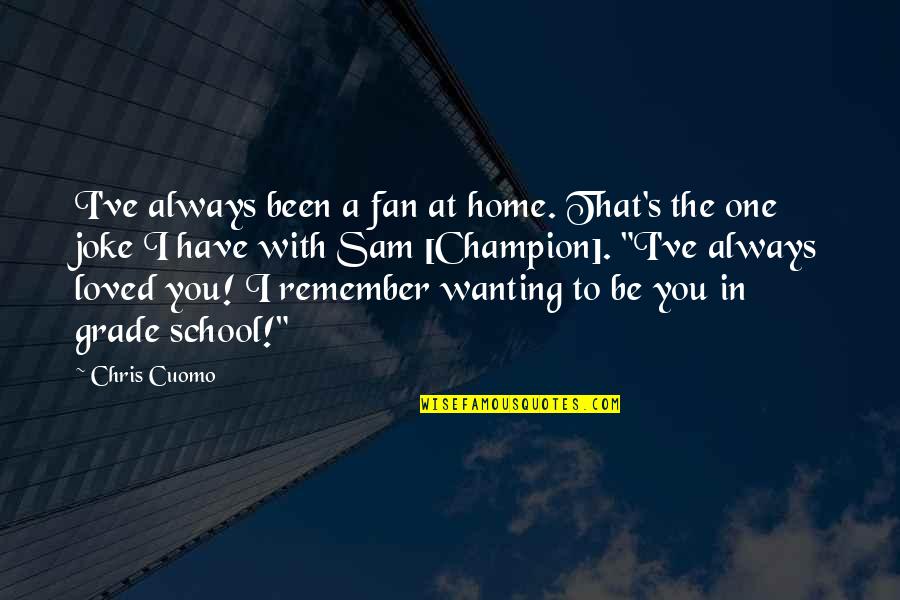 I've always been a fan at home. That's the one joke I have with Sam [Champion]. "I've always loved you! I remember wanting to be you in grade school!"
—
Chris Cuomo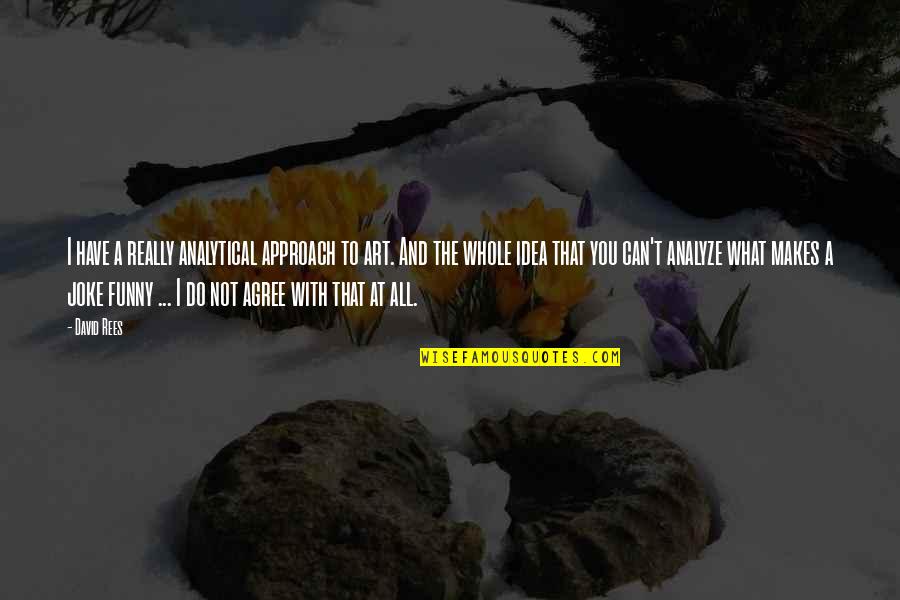 I have a really analytical approach to art. And the whole idea that you can't analyze what makes a joke funny ... I do not agree with that at all.
—
David Rees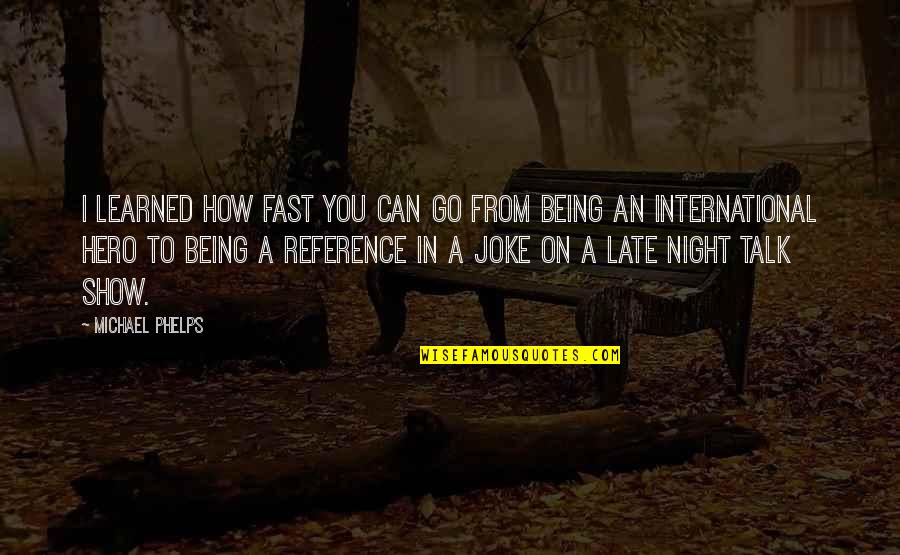 I learned how fast you can go from being an international hero to being a reference in a joke on a late night talk show.
—
Michael Phelps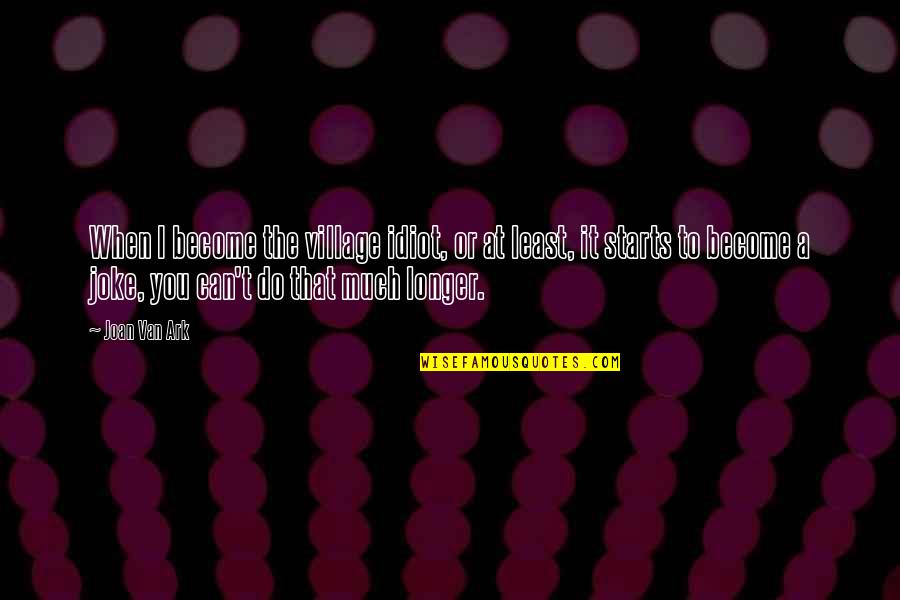 When I become the village idiot, or at least, it starts to become a joke, you can't do that much longer.
—
Joan Van Ark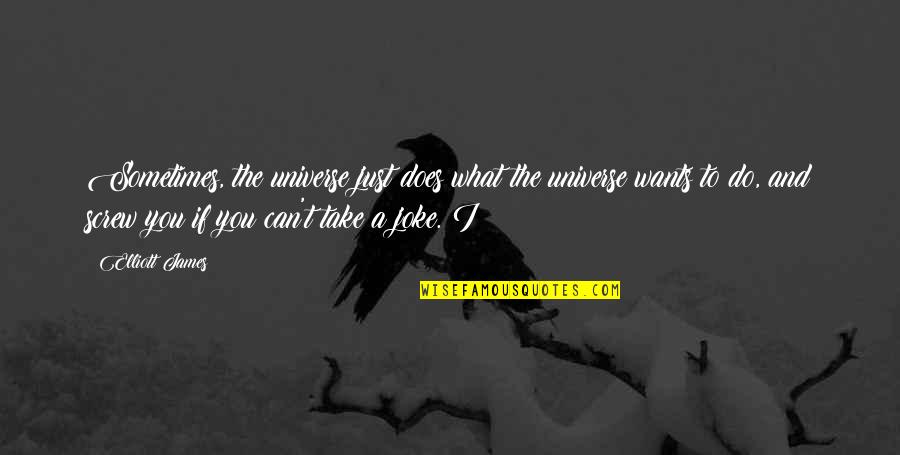 Sometimes, the universe just does what the universe wants to do, and screw you if you can't take a joke. I —
Elliott James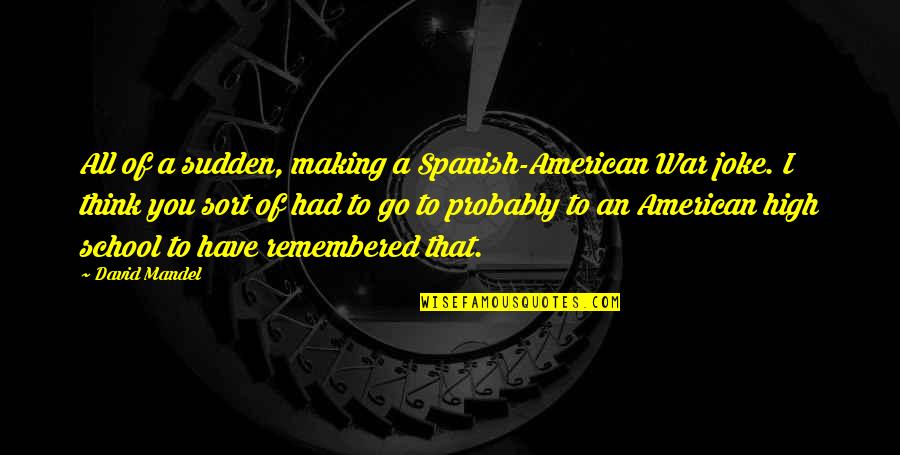 All of a sudden, making a Spanish-American War joke. I think you sort of had to go to probably to an American high school to have remembered that. —
David Mandel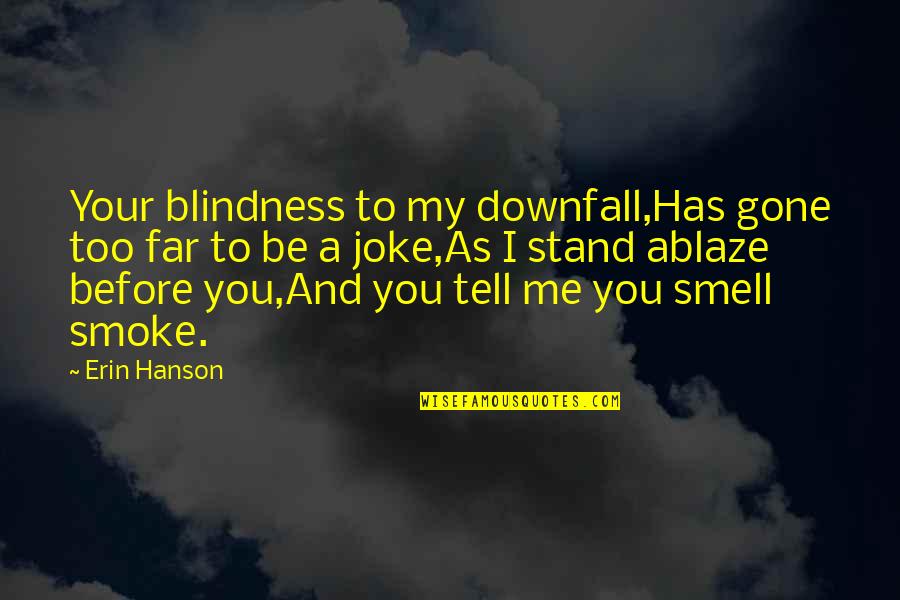 Your blindness to my downfall,
Has gone too far to be a joke,
As I stand ablaze before you,
And you tell me you smell smoke. —
Erin Hanson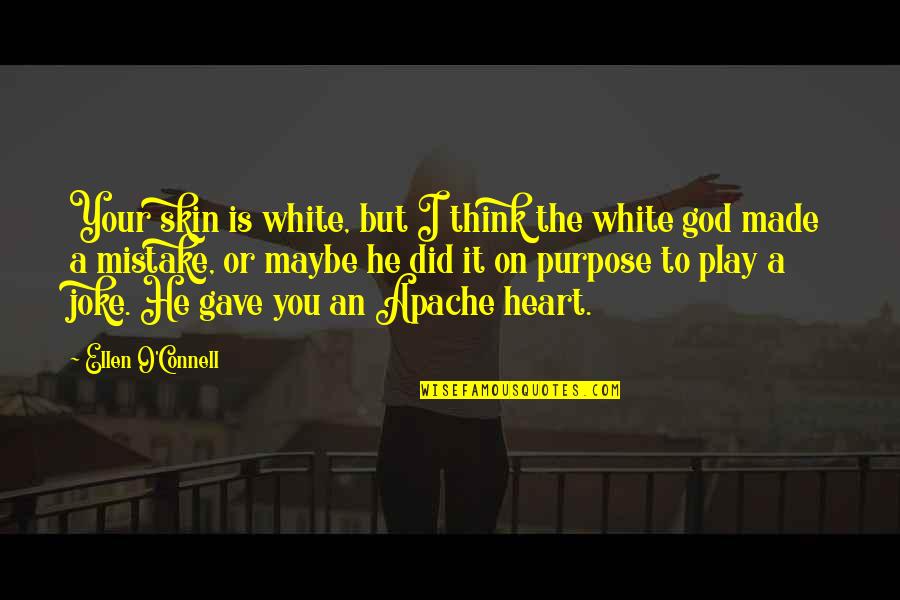 Your skin is white, but I think the white god made a mistake, or maybe he did it on purpose to play a joke. He gave you an Apache heart. —
Ellen O'Connell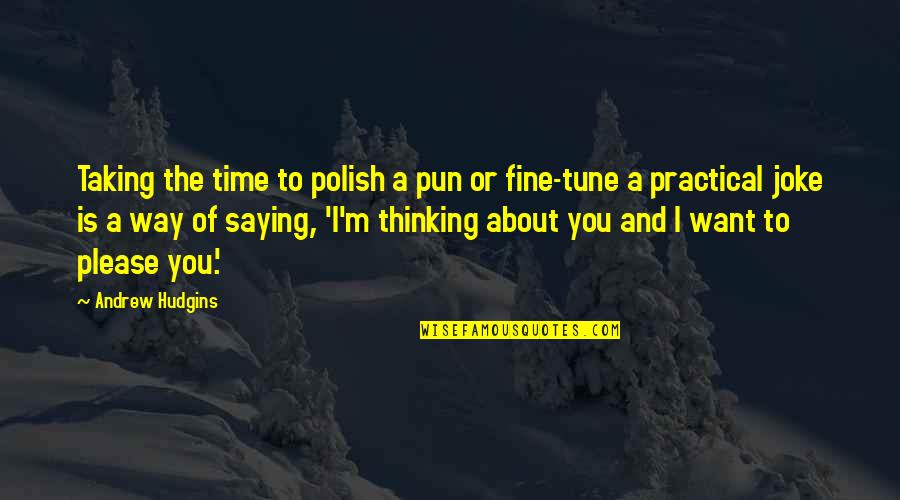 Taking the time to polish a pun or fine-tune a practical joke is a way of saying, 'I'm thinking about you and I want to please you.' —
Andrew Hudgins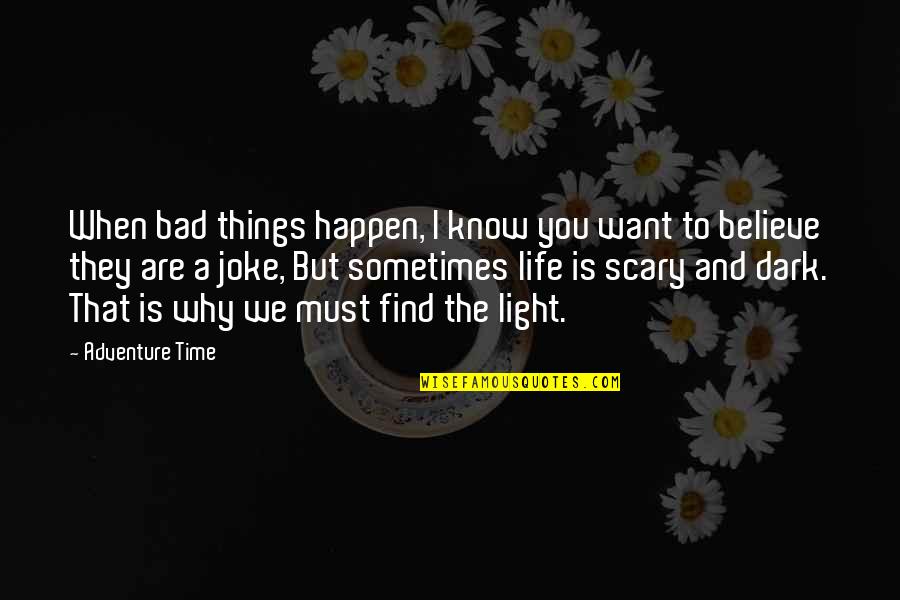 When bad things happen, I know you want to believe they are a joke, But sometimes life is scary and dark. That is why we must find the light. —
Adventure Time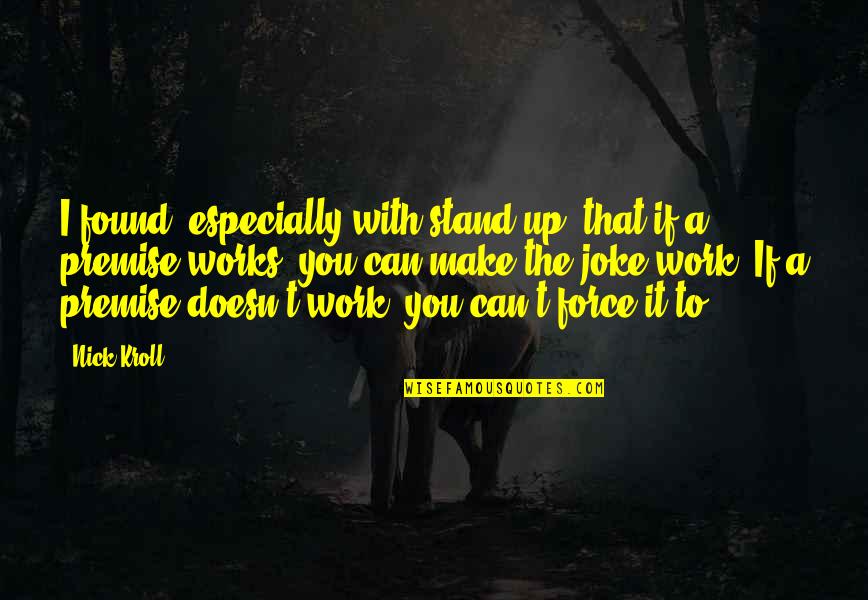 I found, especially with stand-up, that if a premise works, you can make the joke work. If a premise doesn't work, you can't force it to. —
Nick Kroll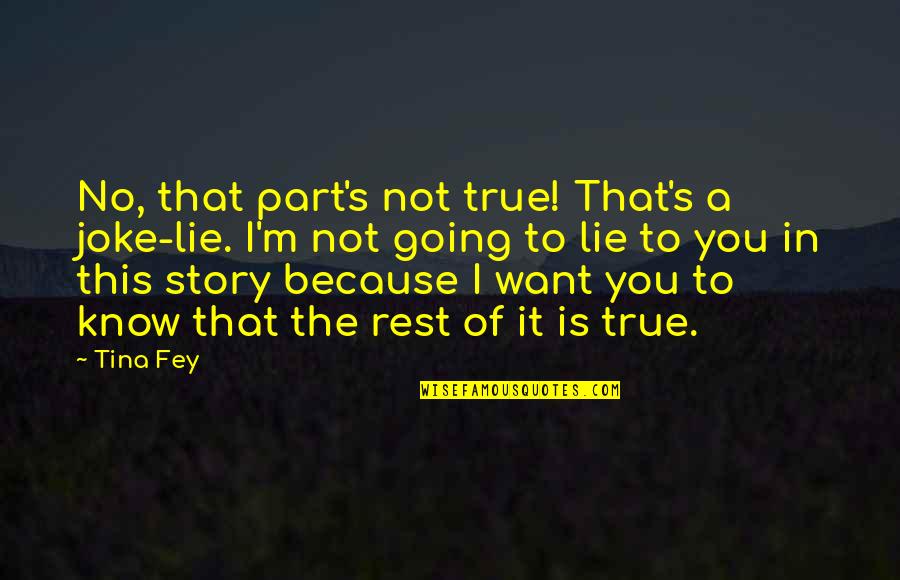 No, that part's not true! That's a joke-lie. I'm not going to lie to you in this story because I want you to know that the rest of it is true. —
Tina Fey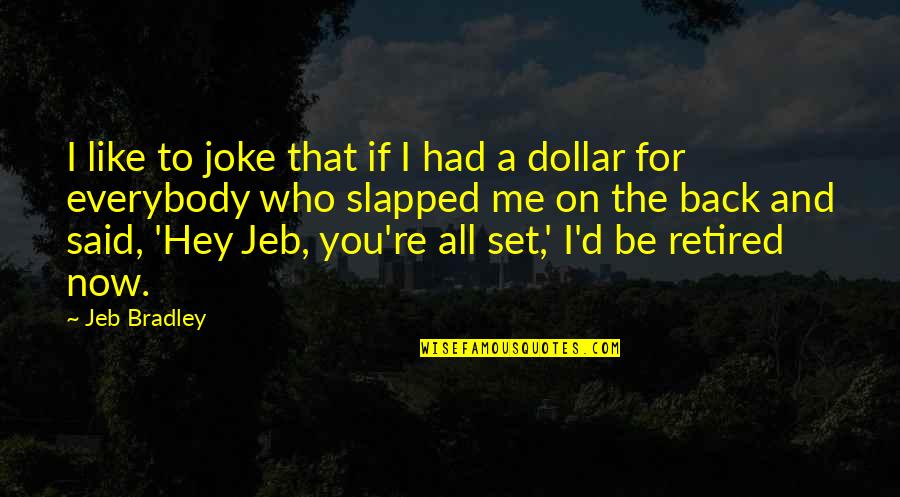 I like to joke that if I had a dollar for everybody who slapped me on the back and said, 'Hey Jeb, you're all set,' I'd be retired now. —
Jeb Bradley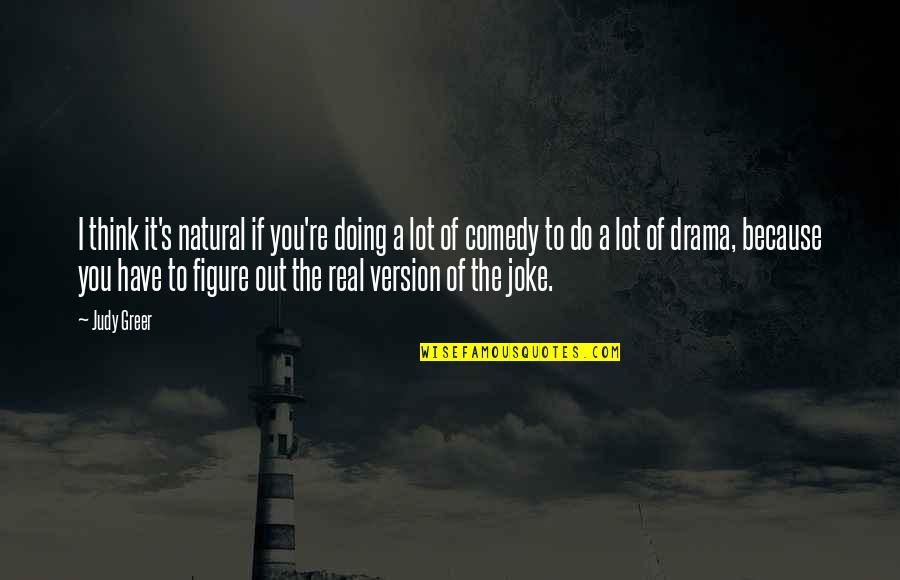 I think it's natural if you're doing a lot of comedy to do a lot of drama, because you have to figure out the real version of the joke. —
Judy Greer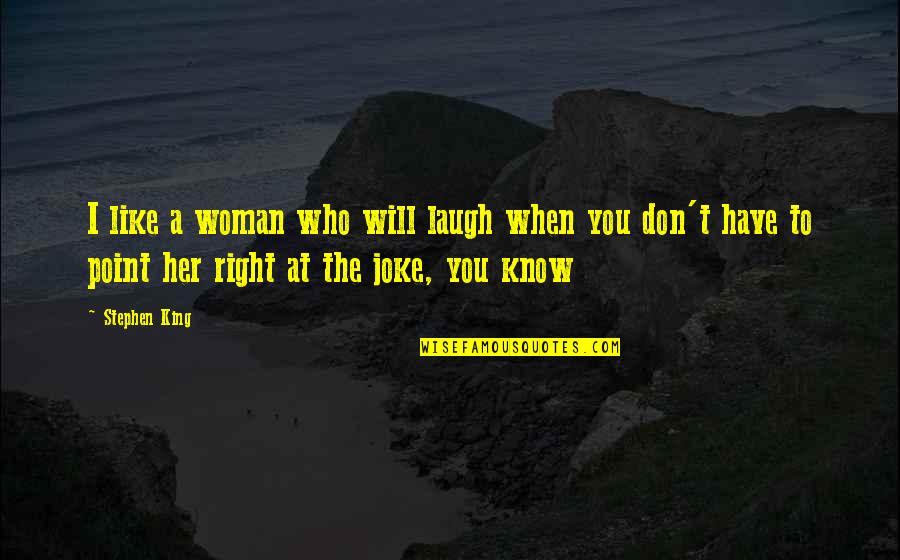 I like a woman who will laugh when you don't have to point her right at the joke, you know —
Stephen King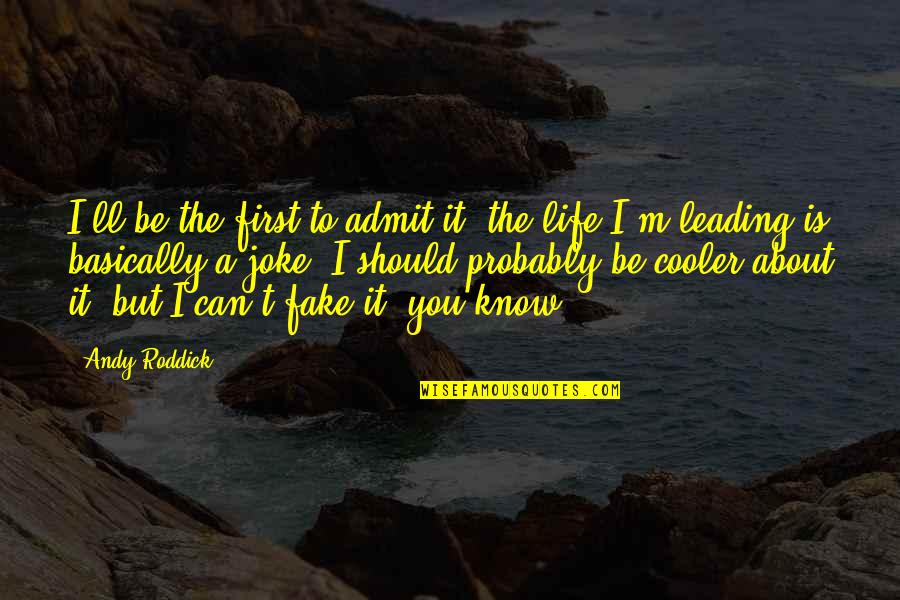 I'll be the first to admit it, the life I'm leading is basically a joke. I should probably be cooler about it, but I can't fake it, you know? —
Andy Roddick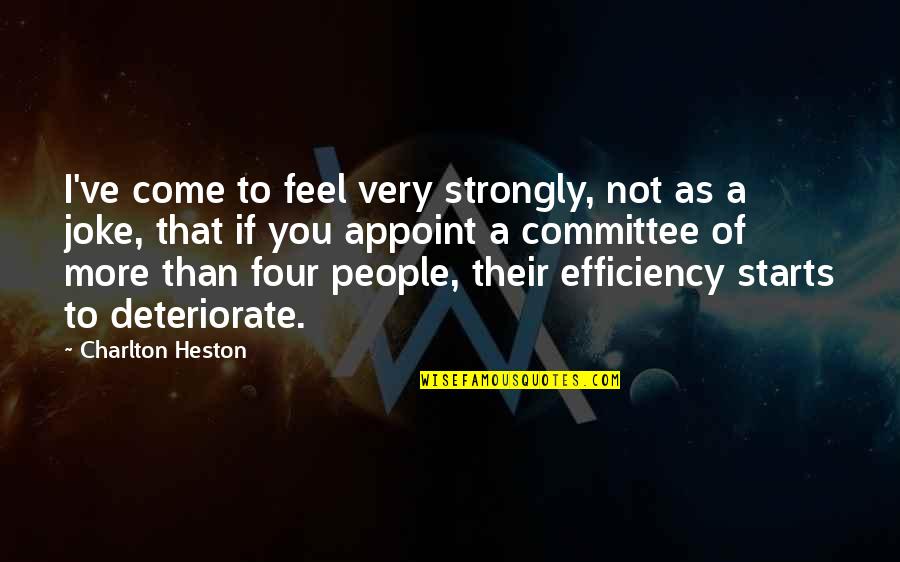 I've come to feel very strongly, not as a joke, that if you appoint a committee of more than four people, their efficiency starts to deteriorate. —
Charlton Heston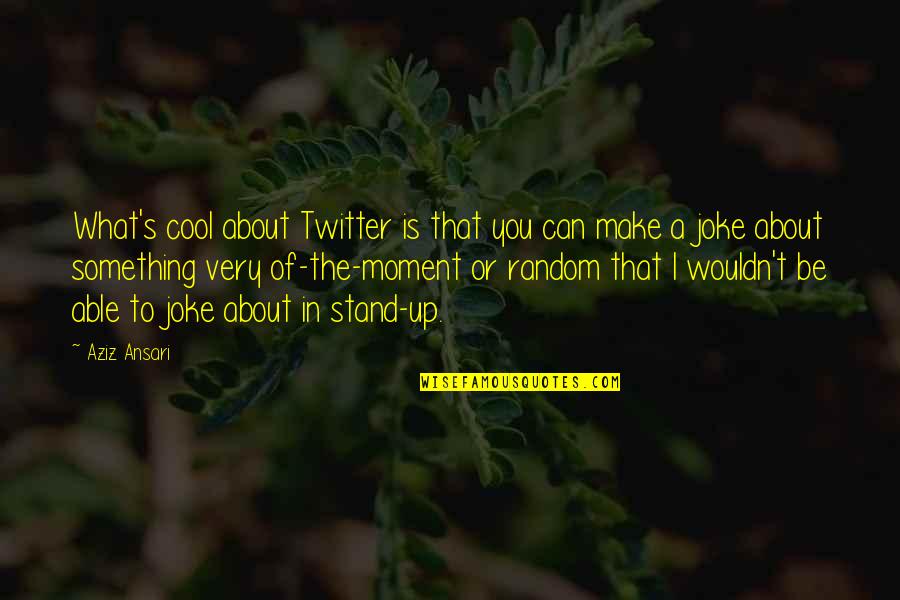 What's cool about Twitter is that you can make a joke about something very of-the-moment or random that I wouldn't be able to joke about in stand-up. —
Aziz Ansari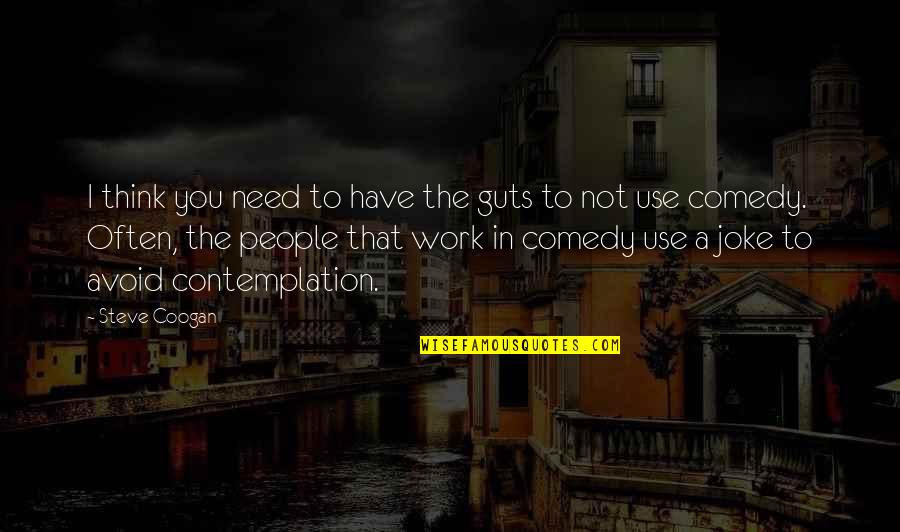 I think you need to have the guts to not use comedy. Often, the people that work in comedy use a joke to avoid contemplation. —
Steve Coogan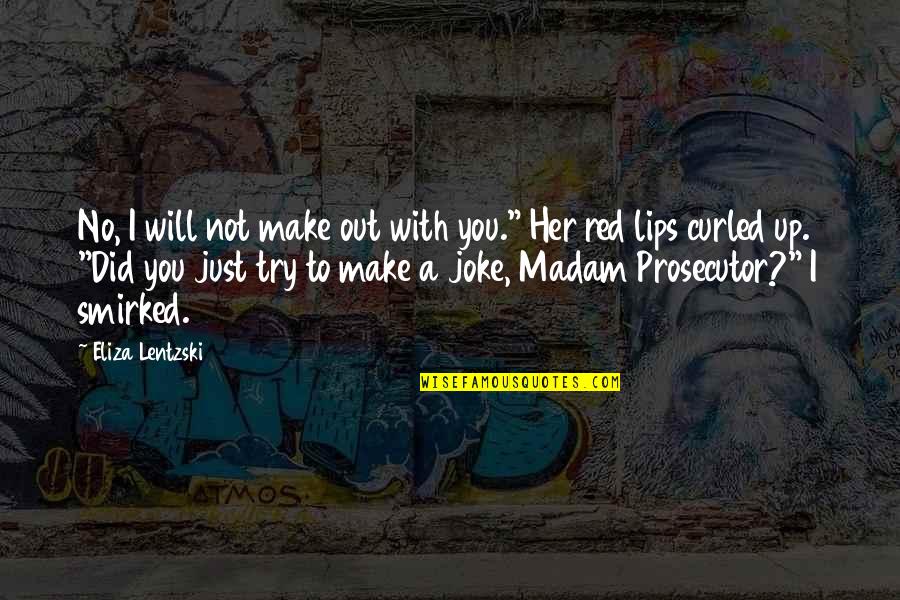 No, I will not make out with you." Her red lips curled up. "Did you just try to make a joke, Madam Prosecutor?" I smirked. —
Eliza Lentzski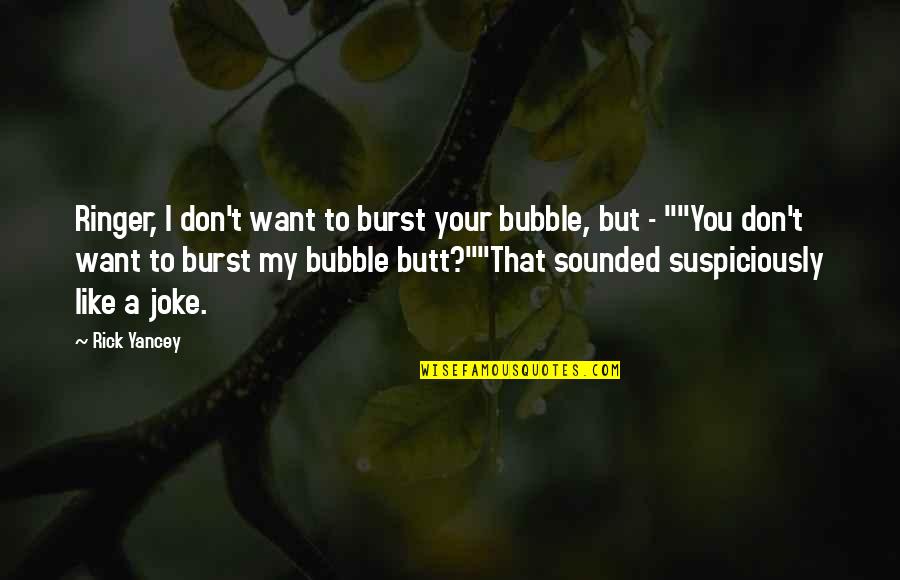 Ringer, I don't want to burst your bubble, but - "
"You don't want to burst my bubble butt?"
"That sounded suspiciously like a joke. —
Rick Yancey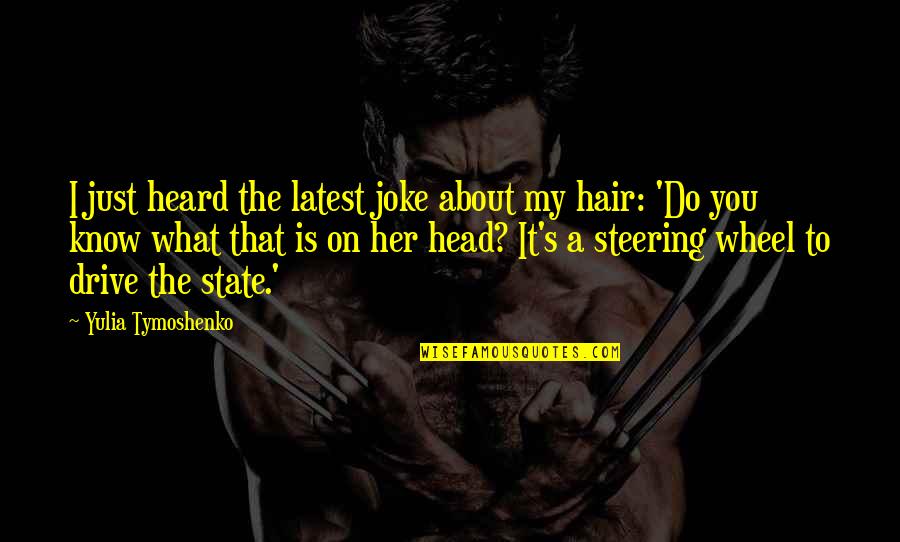 I just heard the latest joke about my hair: 'Do you know what that is on her head? It's a steering wheel to drive the state.' —
Yulia Tymoshenko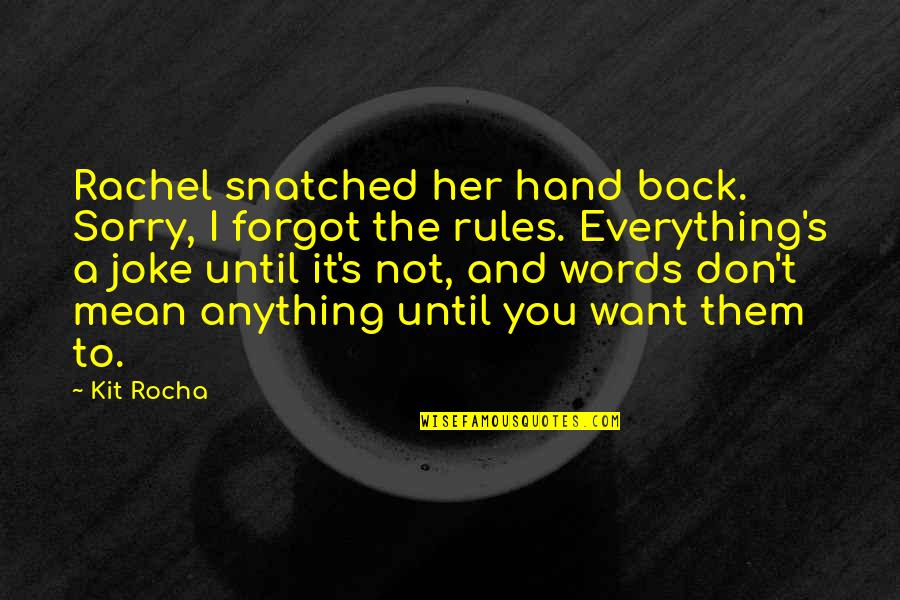 Rachel snatched her hand back. Sorry, I forgot the rules. Everything's a joke until it's not, and words don't mean anything until you want them to. —
Kit Rocha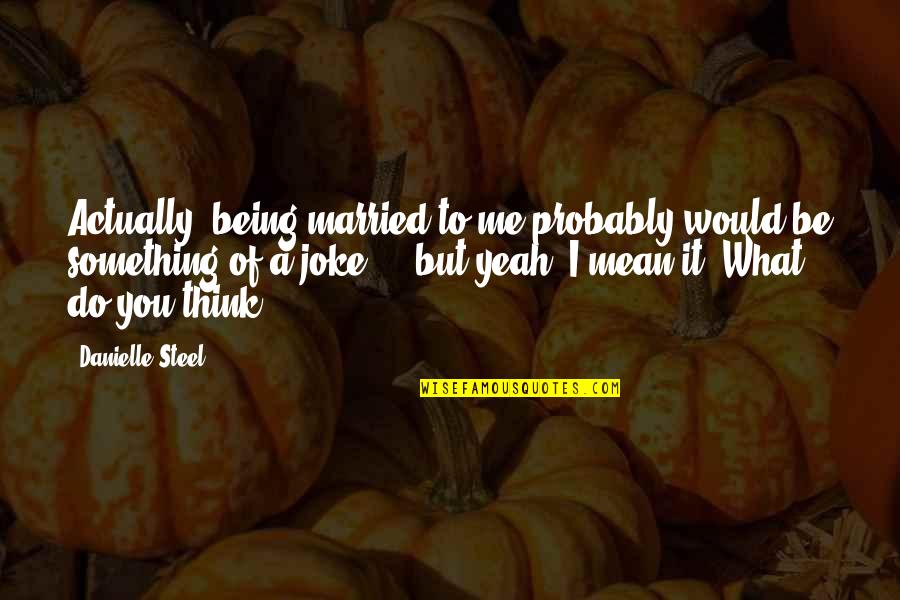 Actually, being married to me probably would be something of a joke ... but yeah, I mean it. What do you think? —
Danielle Steel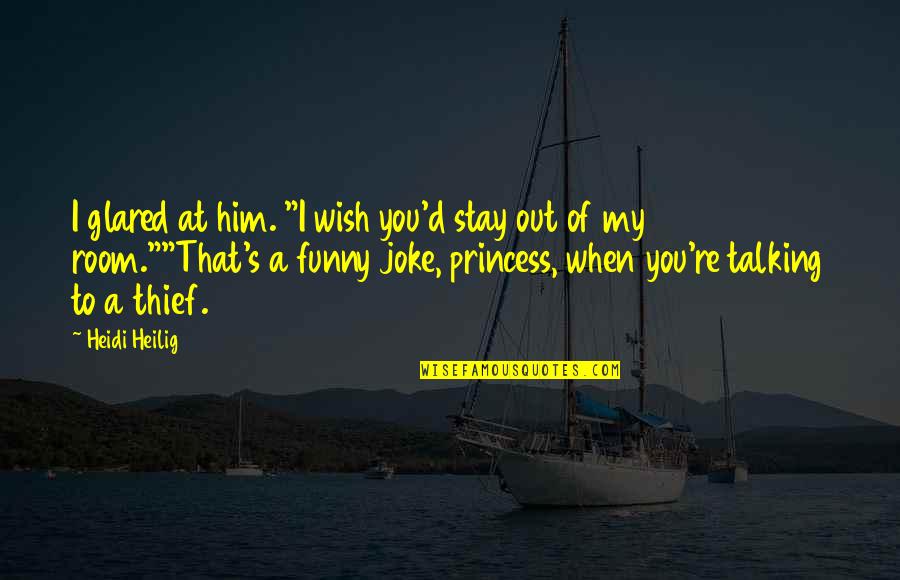 I glared at him. "I wish you'd stay out of my room."
"That's a funny joke, princess, when you're talking to a thief. —
Heidi Heilig
I lived that life for real, so to talk about it was like a joke, you know what I mean? —
Tone-Loc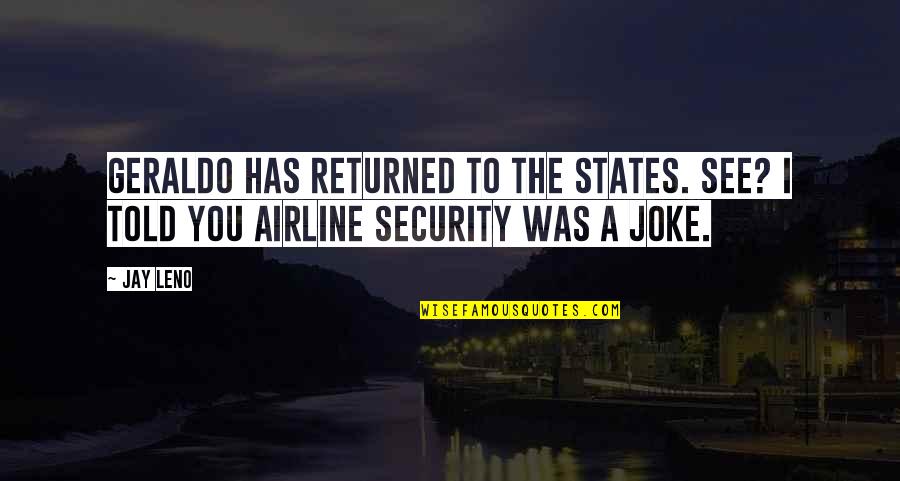 Geraldo has returned to the states. See? I told you airline security was a joke. —
Jay Leno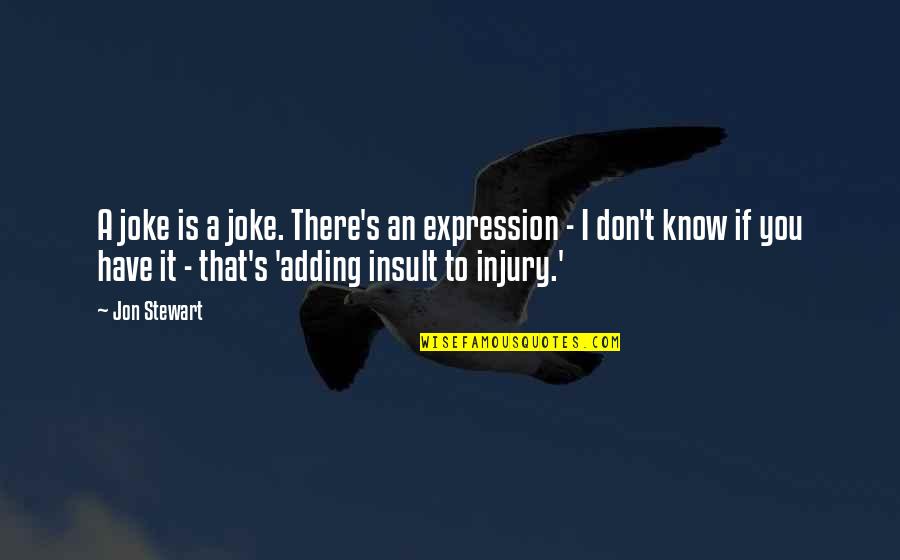 A joke is a joke. There's an expression - I don't know if you have it - that's 'adding insult to injury.' —
Jon Stewart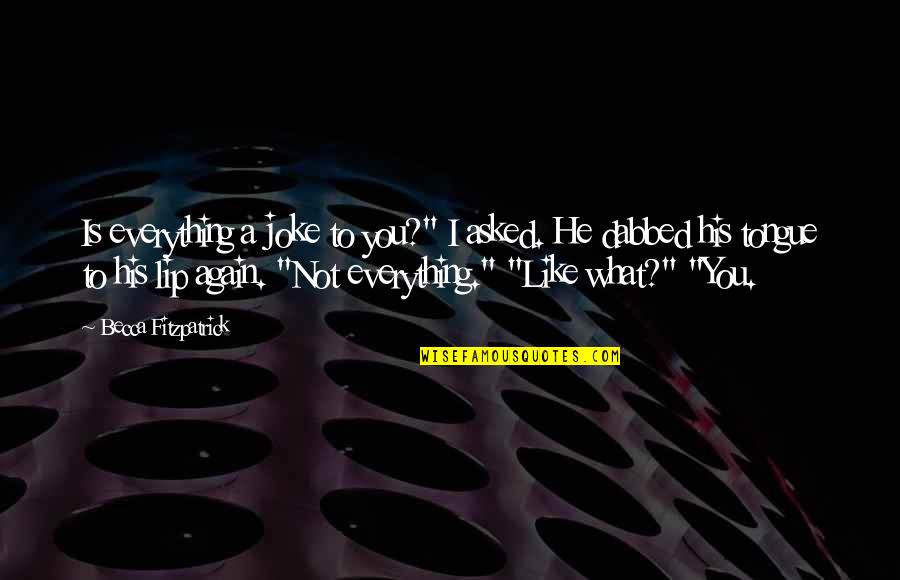 Is everything a joke to you?" I asked. He dabbed his tongue to his lip again. "Not everything." "Like what?" "You. —
Becca Fitzpatrick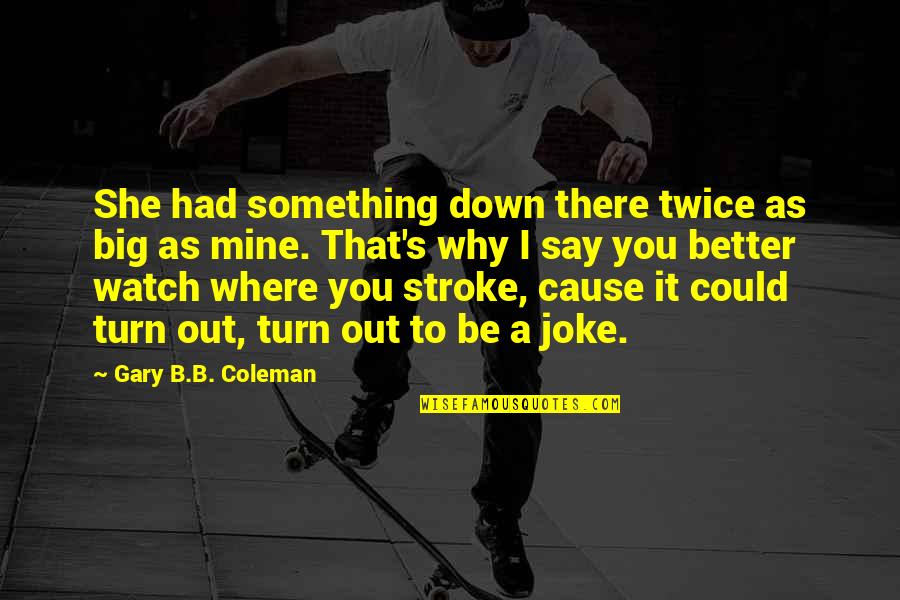 She had something down there twice as big as mine. That's why I say you better watch where you stroke, cause it could turn out, turn out to be a joke. —
Gary B.B. Coleman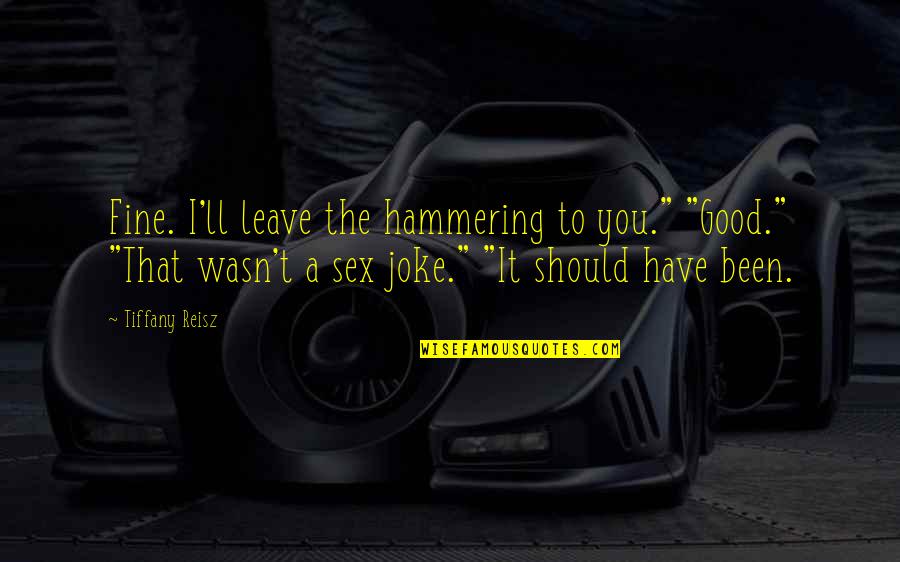 Fine. I'll leave the hammering to you." "Good." "That wasn't a sex joke." "It should have been. —
Tiffany Reisz