I'll Never Understand You Quotes
Collection of top 49 famous quotes about I'll Never Understand You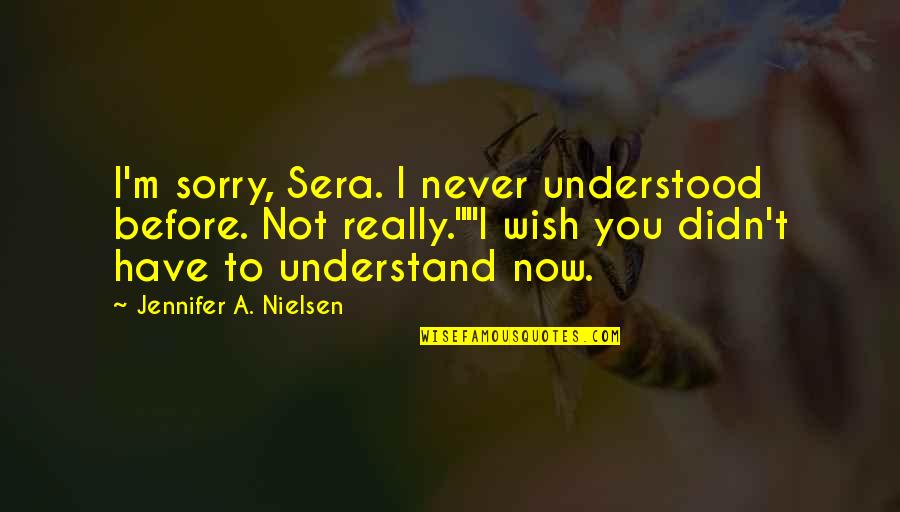 I'm sorry, Sera. I never understood before. Not really."
"I wish you didn't have to understand now.
—
Jennifer A. Nielsen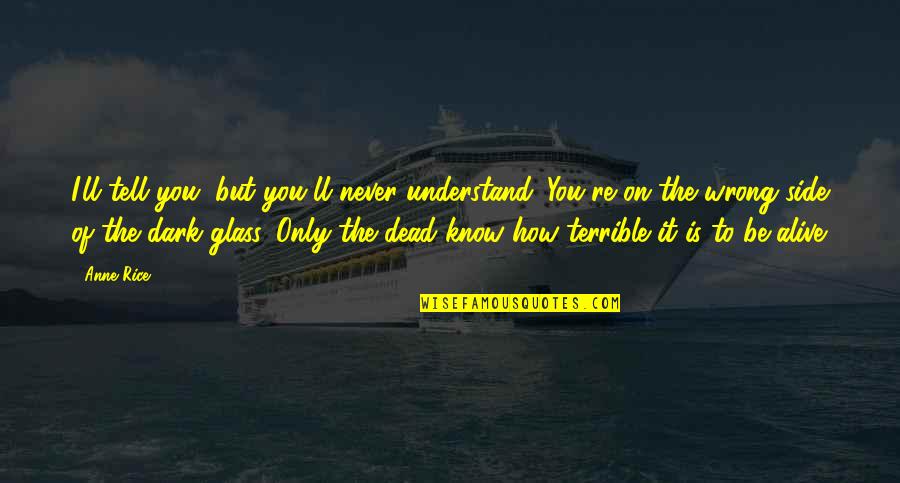 I'll tell you, but you'll never understand. You're on the wrong side of the dark glass. Only the dead know how terrible it is to be alive.
—
Anne Rice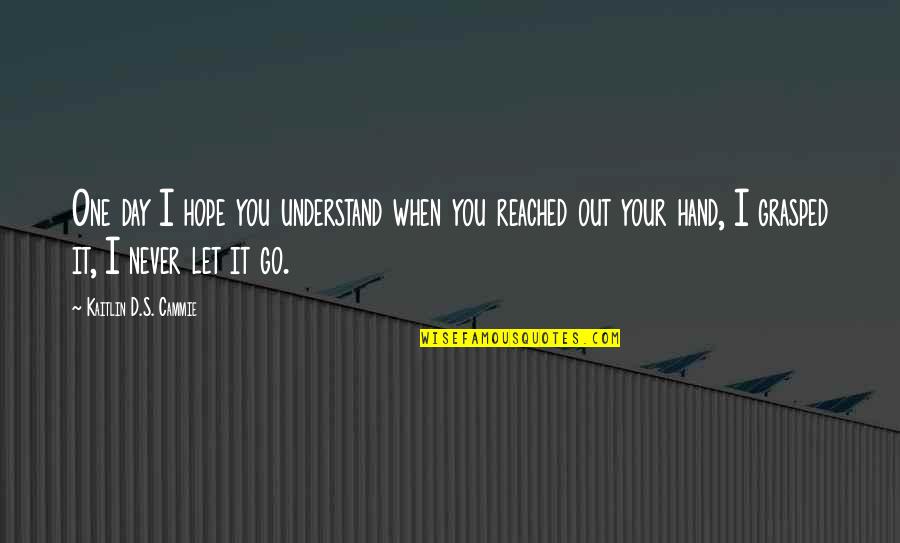 One day I hope you understand when you reached out your hand, I grasped it, I never let it go.
—
Kaitlin D.S. Cammie
Now do you understand? I am never changing who I am.
—
Peter Cimino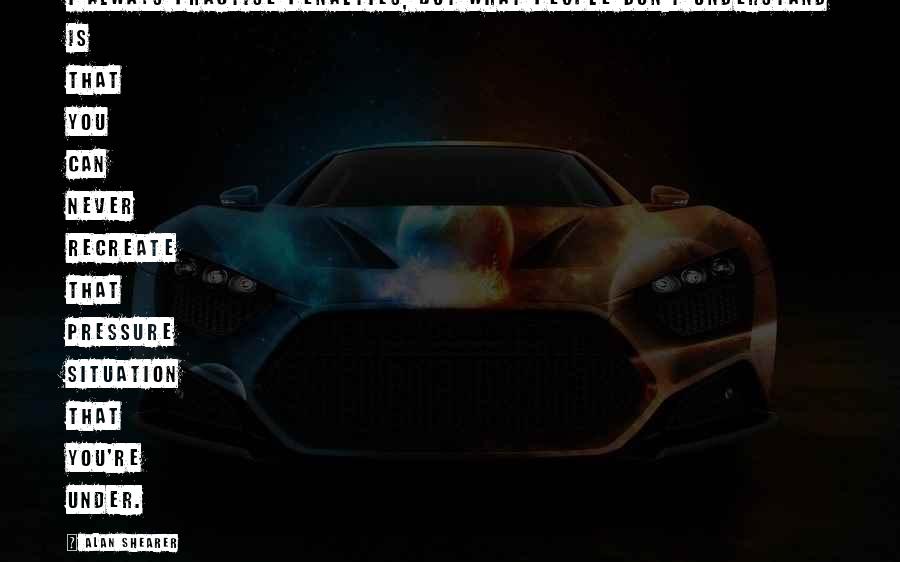 I always practise penalties, but what people don't understand is that you can never recreate that pressure situation that you're under.
—
Alan Shearer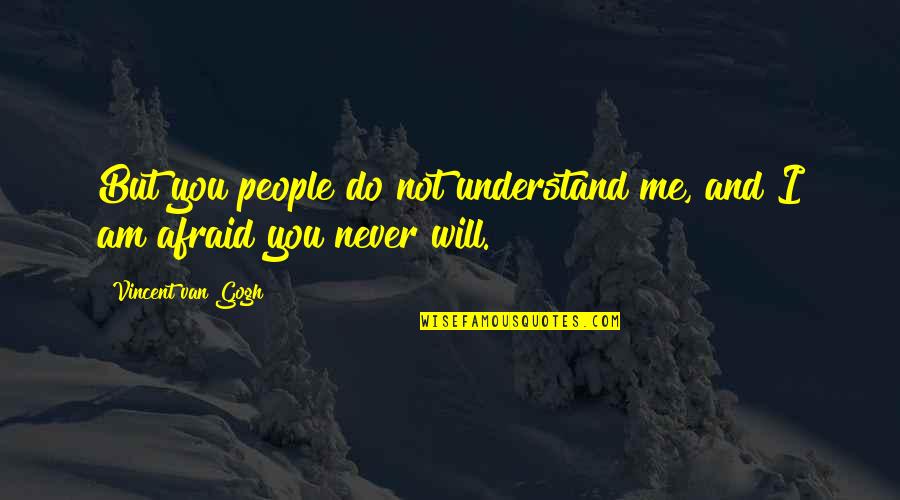 But you people do not understand me, and I am afraid you never will.
—
Vincent Van Gogh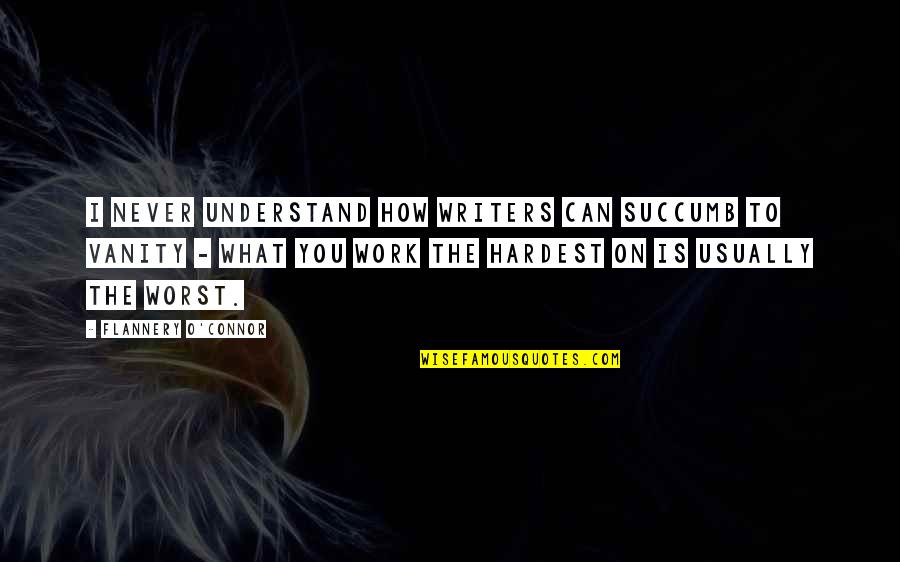 I never understand how writers can succumb to vanity - what you work the hardest on is usually the worst.
—
Flannery O'Connor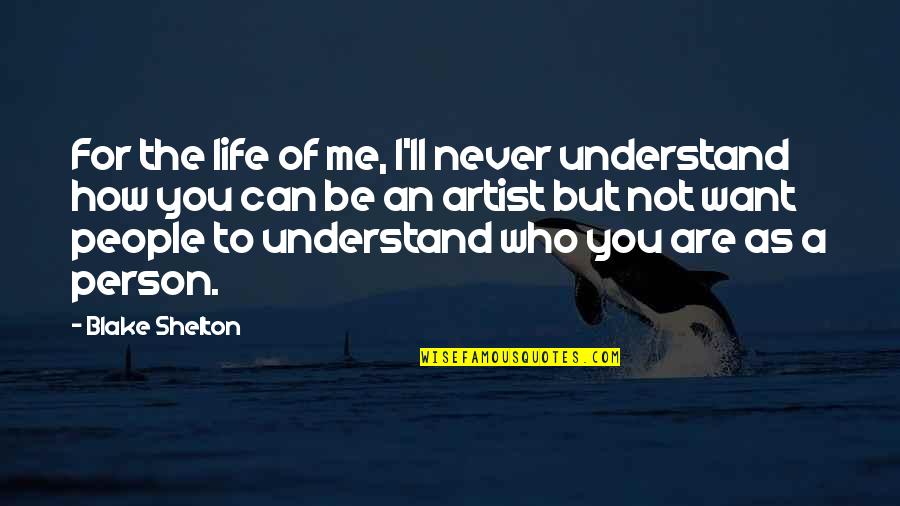 For the life of me, I'll never understand how you can be an artist but not want people to understand who you are as a person. —
Blake Shelton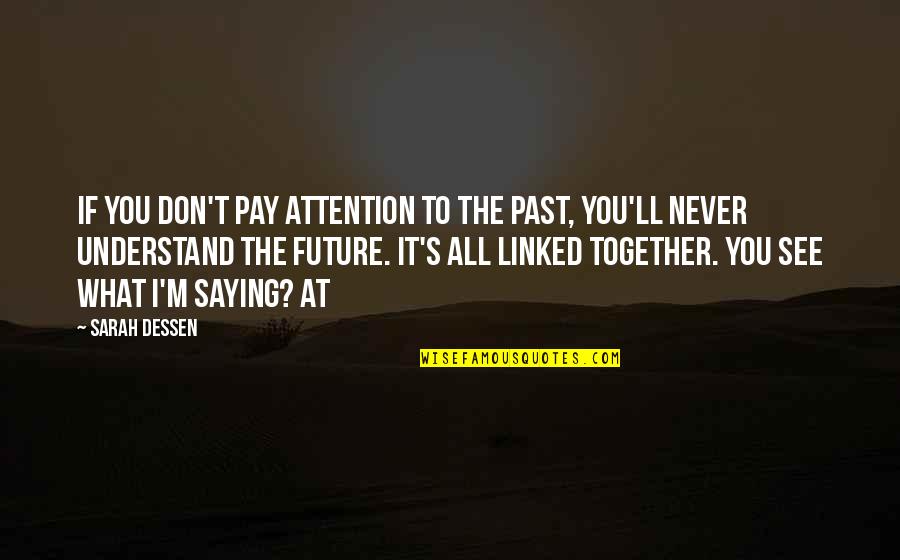 If you don't pay attention to the past, you'll never understand the future. It's all linked together. You see what I'm saying? At —
Sarah Dessen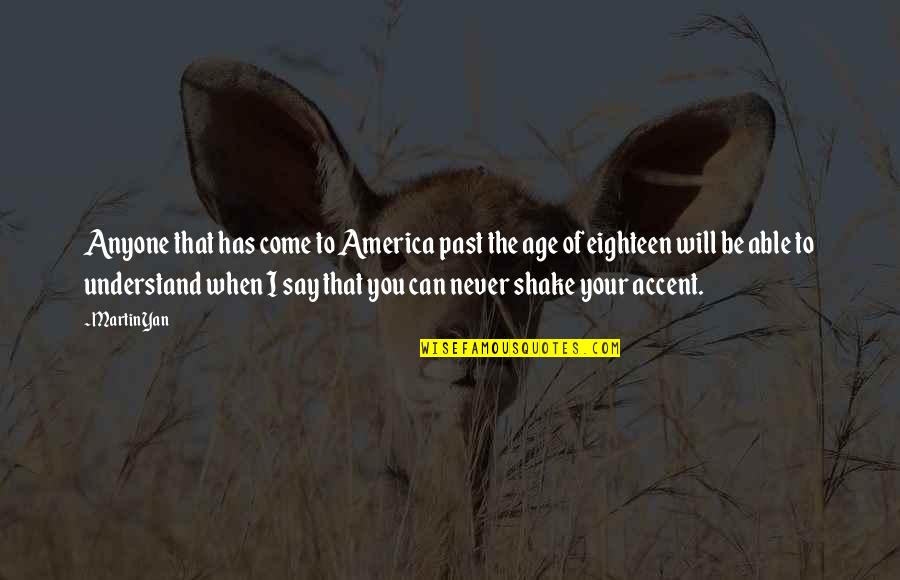 Anyone that has come to America past the age of eighteen will be able to understand when I say that you can never shake your accent. —
Martin Yan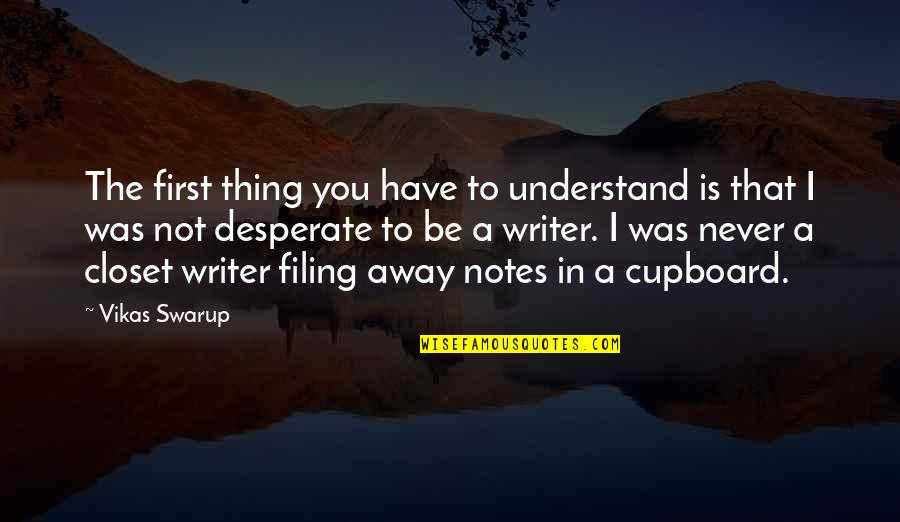 The first thing you have to understand is that I was not desperate to be a writer. I was never a closet writer filing away notes in a cupboard. —
Vikas Swarup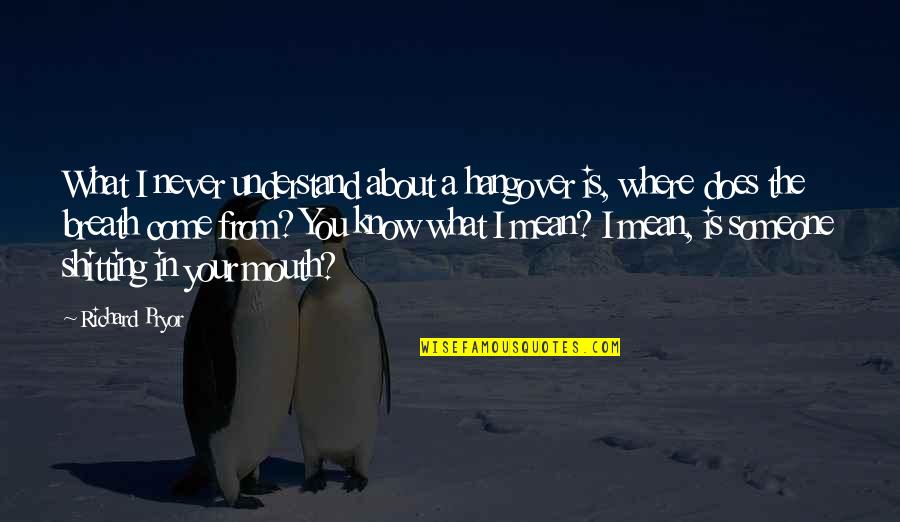 What I never understand about a hangover is, where does the breath come from? You know what I mean? I mean, is someone shitting in your mouth? —
Richard Pryor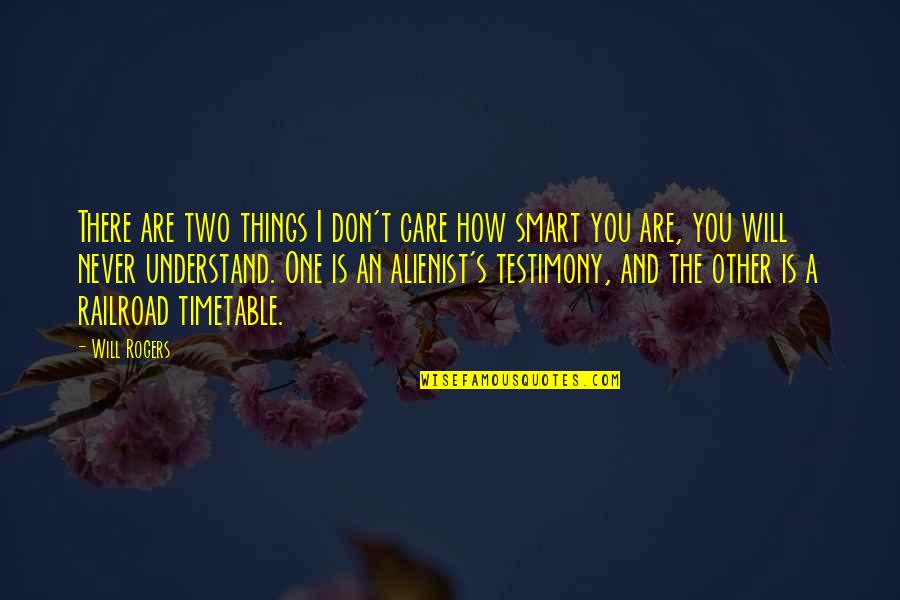 There are two things I don't care how smart you are, you will never understand. One is an alienist's testimony, and the other is a railroad timetable. —
Will Rogers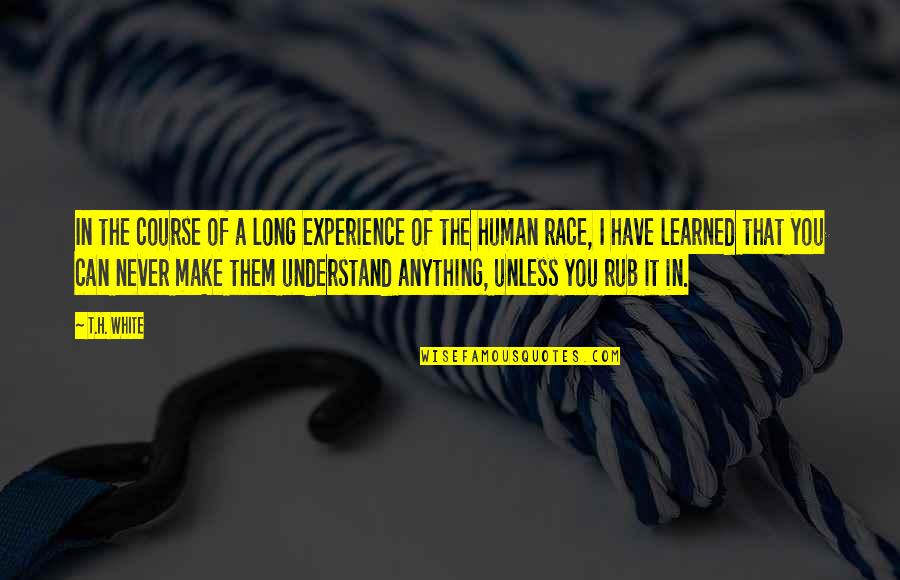 In the course of a long experience of the human race, I have learned that you can never make them understand anything, unless you rub it in. —
T.H. White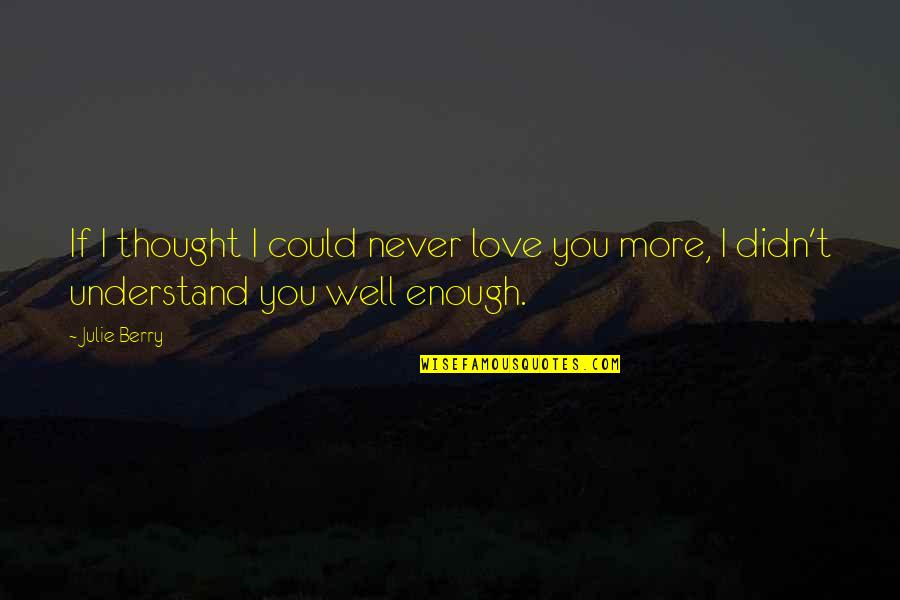 If I thought I could never love you more, I didn't understand you well enough. —
Julie Berry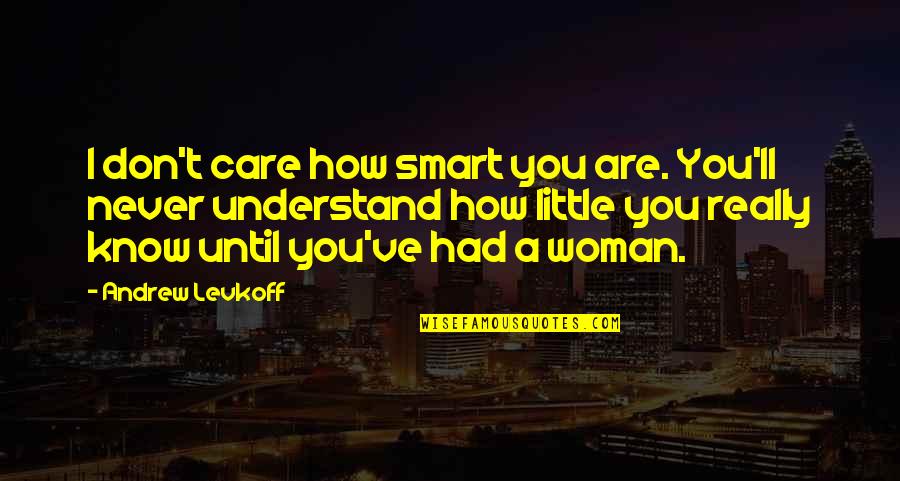 I don't care how smart you are. You'll never understand how little you really know until you've had a woman. —
Andrew Levkoff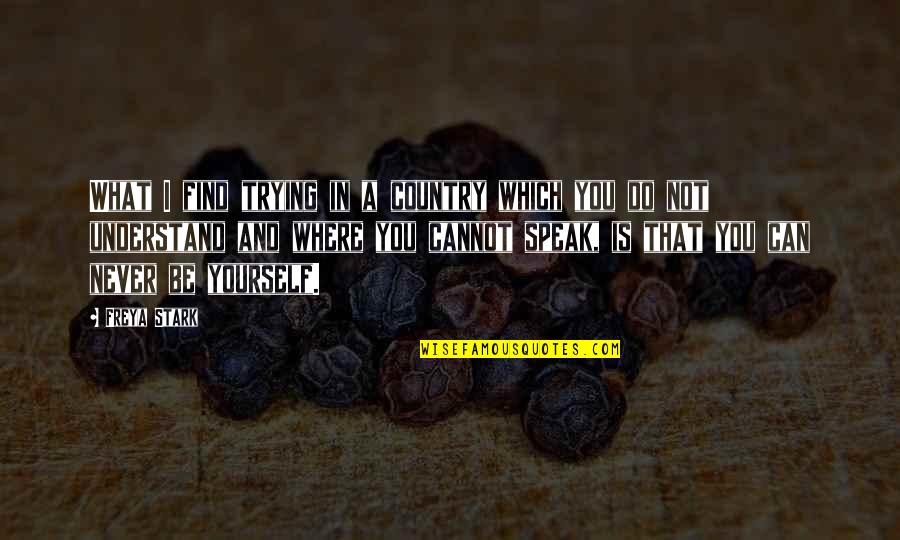 What I find trying in a country which you do not understand and where you cannot speak, is that you can never be yourself. —
Freya Stark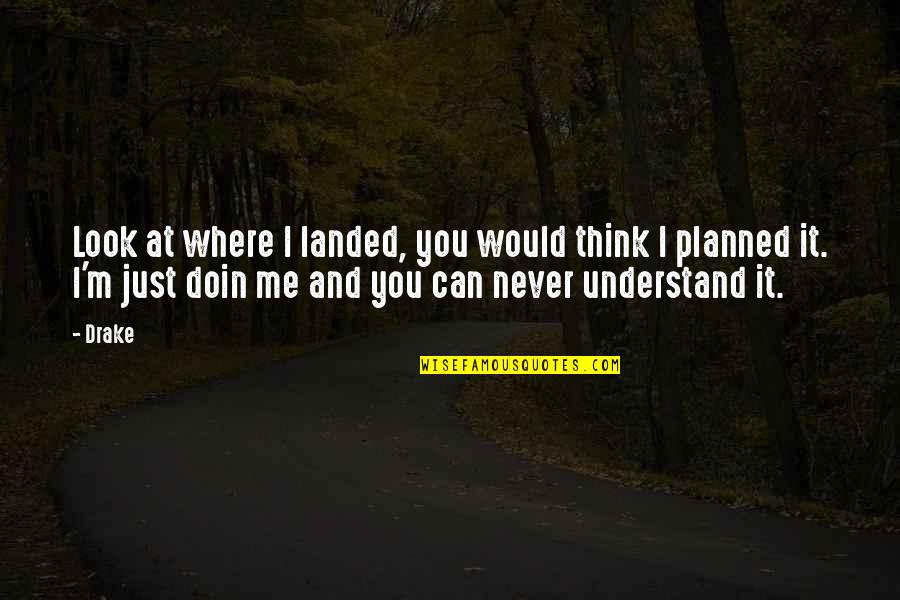 Look at where I landed, you would think I planned it. I'm just doin me and you can never understand it. —
Drake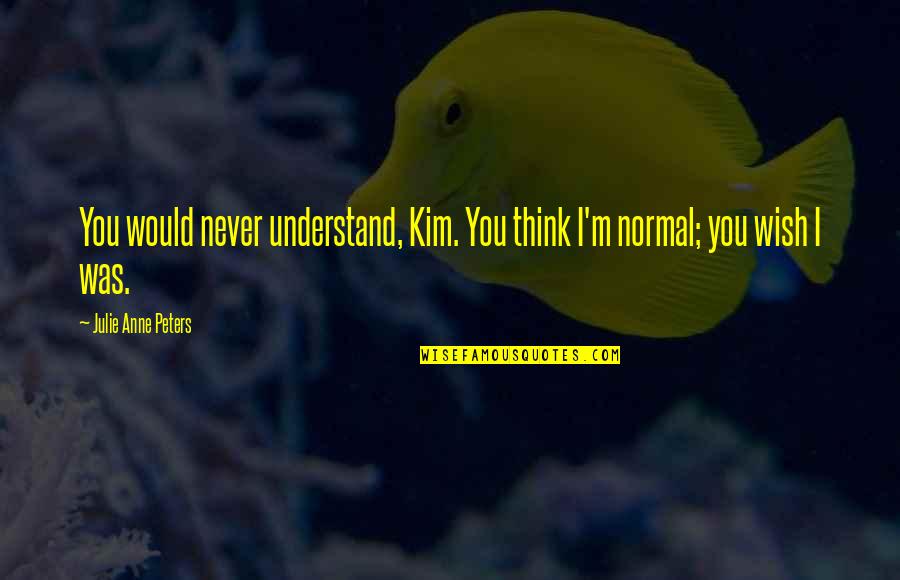 You would never understand, Kim. You think I'm normal; you wish I was. —
Julie Anne Peters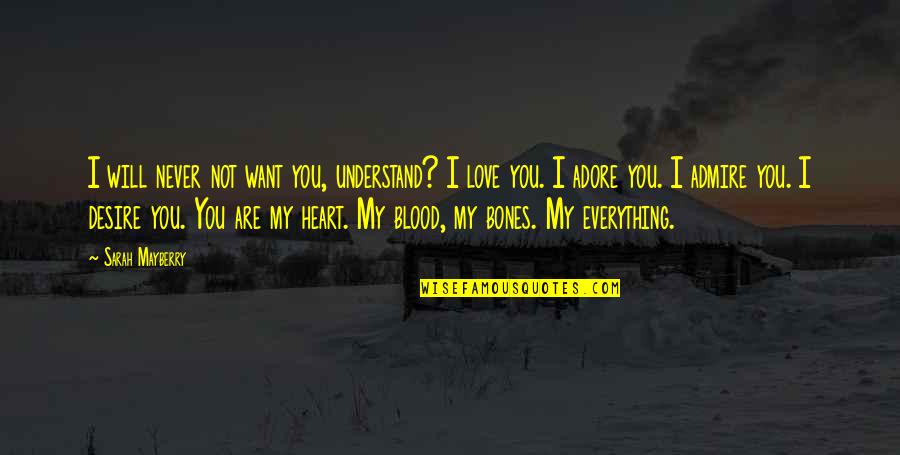 I will never not want you, understand? I love you. I adore you. I admire you. I desire you. You are my heart. My blood, my bones. My everything. —
Sarah Mayberry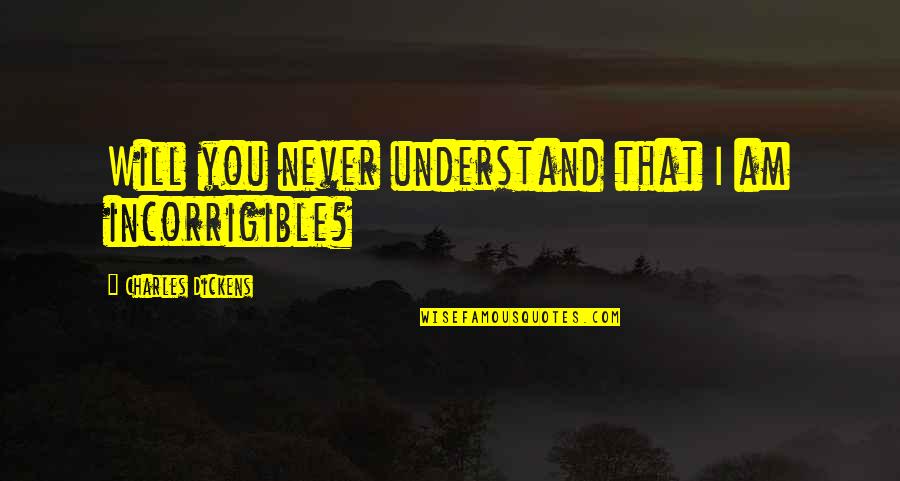 Will you never understand that I am incorrigible? —
Charles Dickens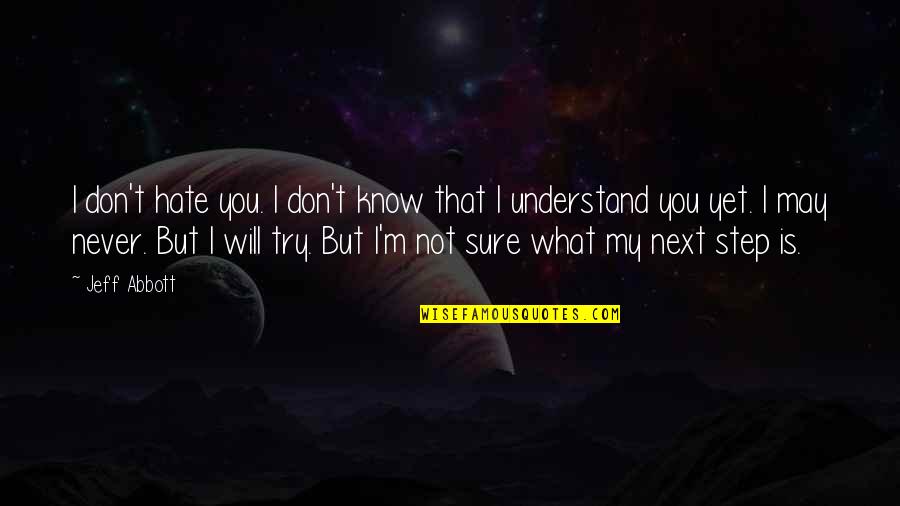 I don't hate you. I don't know that I understand you yet. I may never. But I will try. But I'm not sure what my next step is. —
Jeff Abbott
I wonder if you can understand, I never really knew what it was to want, until you. —
Nora Roberts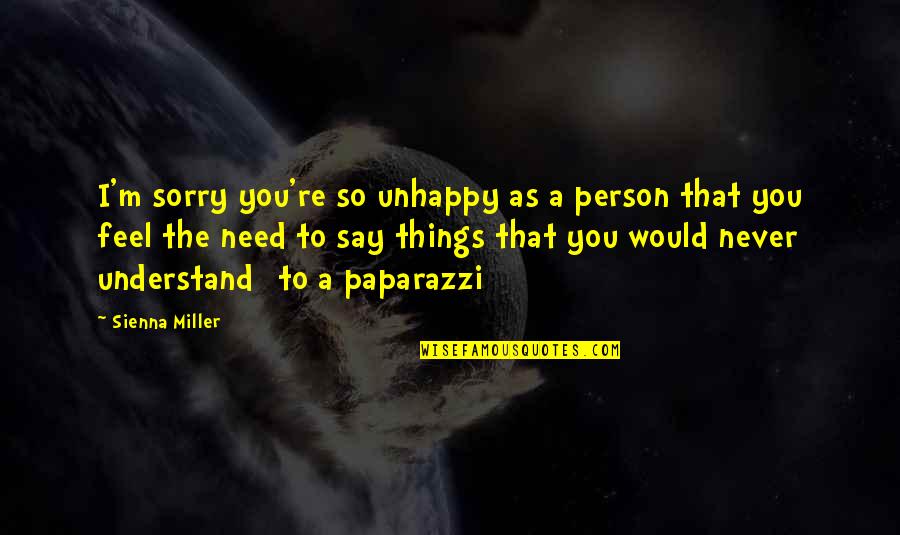 I'm sorry you're so unhappy as a person that you feel the need to say things that you would never understand [to a paparazzi] —
Sienna Miller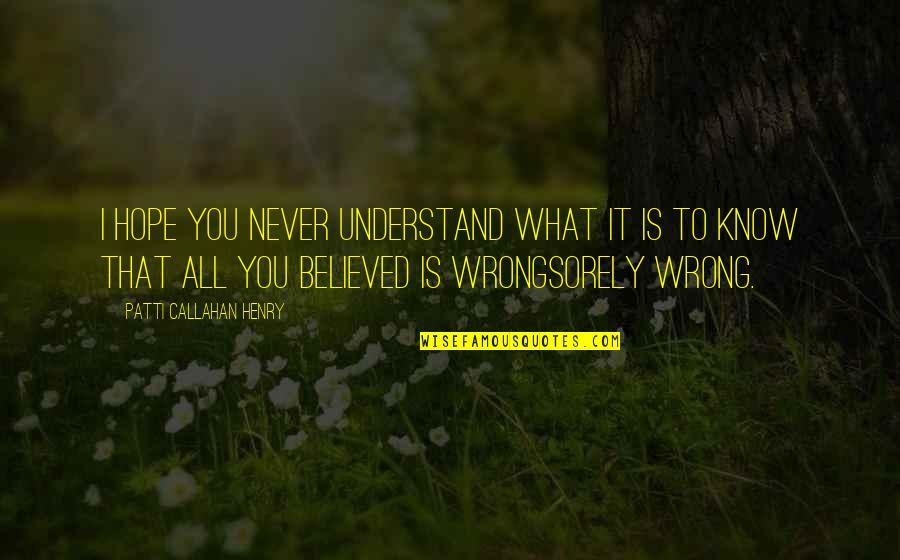 I hope you never understand what it is to know that all you believed is wrong
sorely wrong. —
Patti Callahan Henry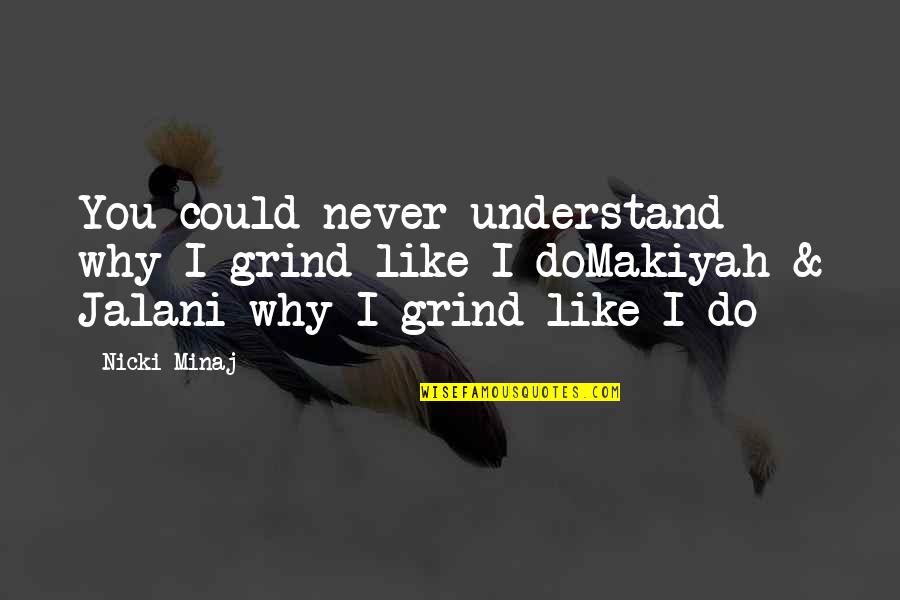 You could never understand why I grind like I do
Makiyah & Jalani why I grind like I do —
Nicki Minaj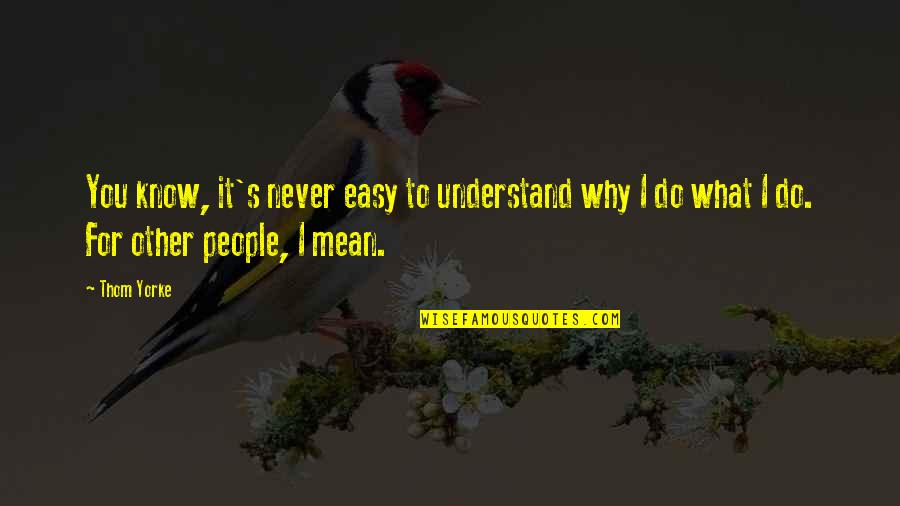 You know, it's never easy to understand why I do what I do. For other people, I mean. —
Thom Yorke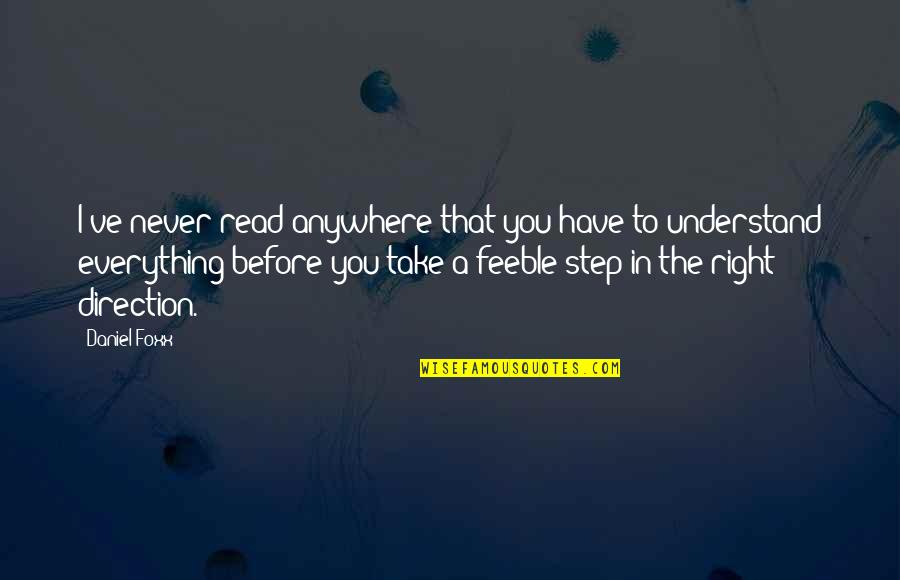 I've never read anywhere that you have to understand everything before you take a feeble step in the right direction. —
Daniel Foxx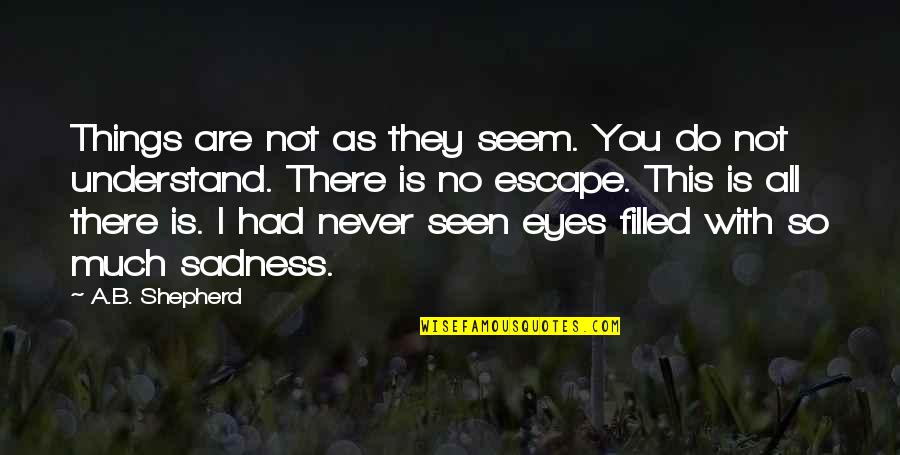 Things are not as they seem. You do not understand. There is no escape. This is all there is. I had never seen eyes filled with so much sadness. —
A.B. Shepherd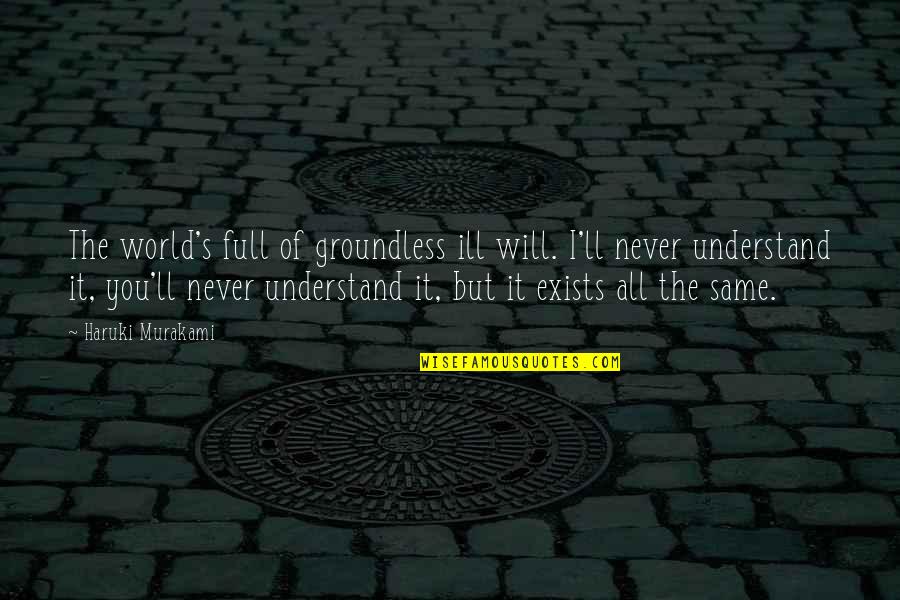 The world's full of groundless ill will. I'll never understand it, you'll never understand it, but it exists all the same. —
Haruki Murakami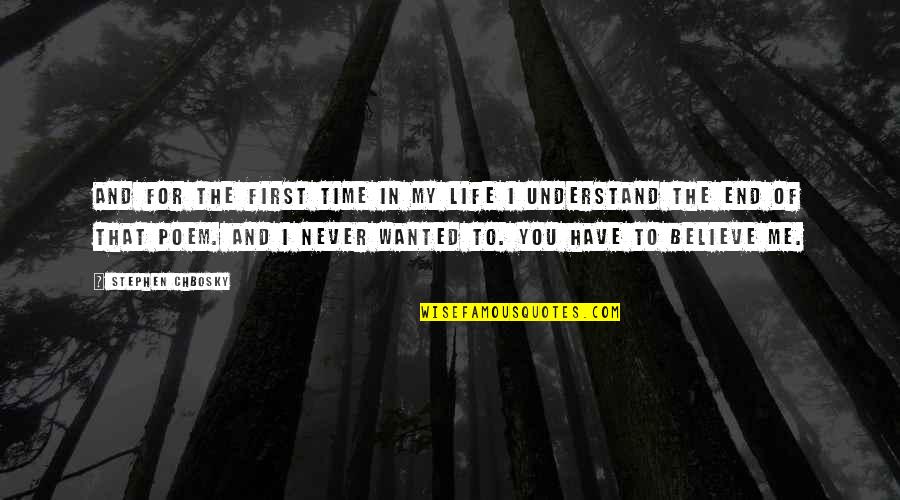 And for the first time in my life I understand the end of that poem. And I never wanted to. You have to believe me. —
Stephen Chbosky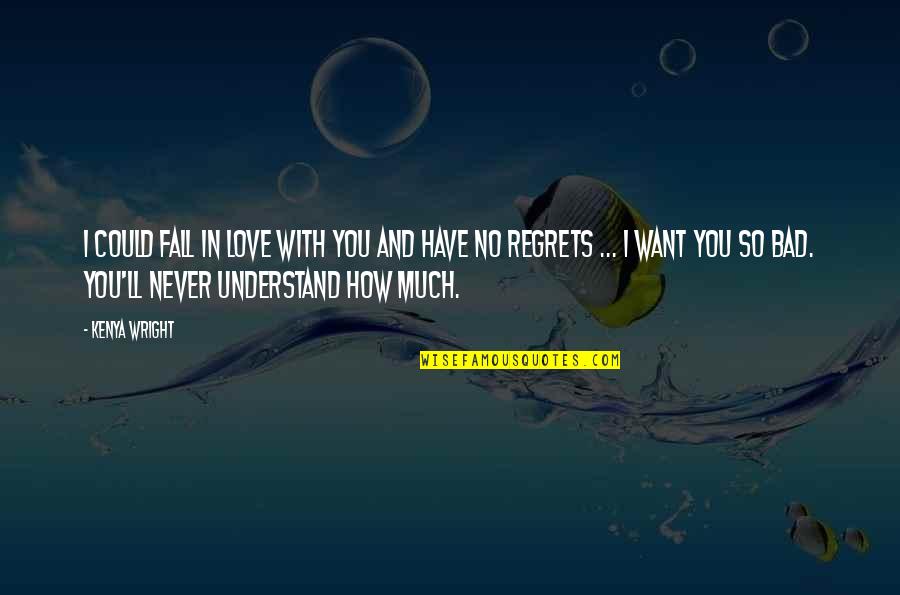 I could fall in love with you and have no regrets ... I want you so bad. You'll never understand how much. —
Kenya Wright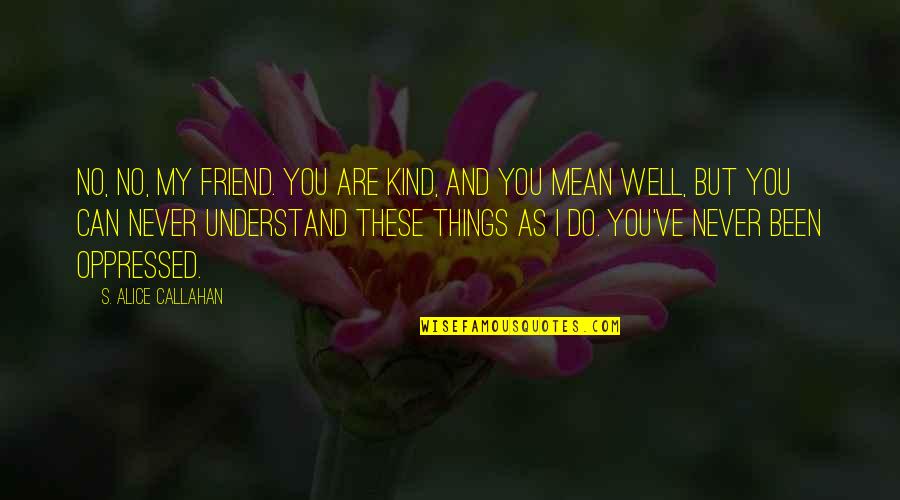 No, no, my friend. You are kind, and you mean well, but you can never understand these things as I do. You've never been oppressed. —
S. Alice Callahan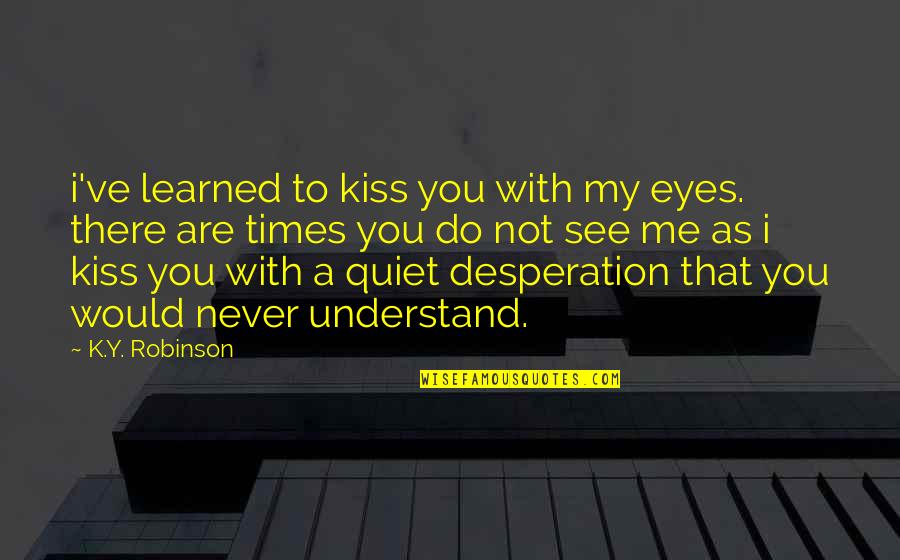 i've learned to kiss you with my eyes. there are times you do not see me as i kiss you with a quiet desperation that you would never understand. —
K.Y. Robinson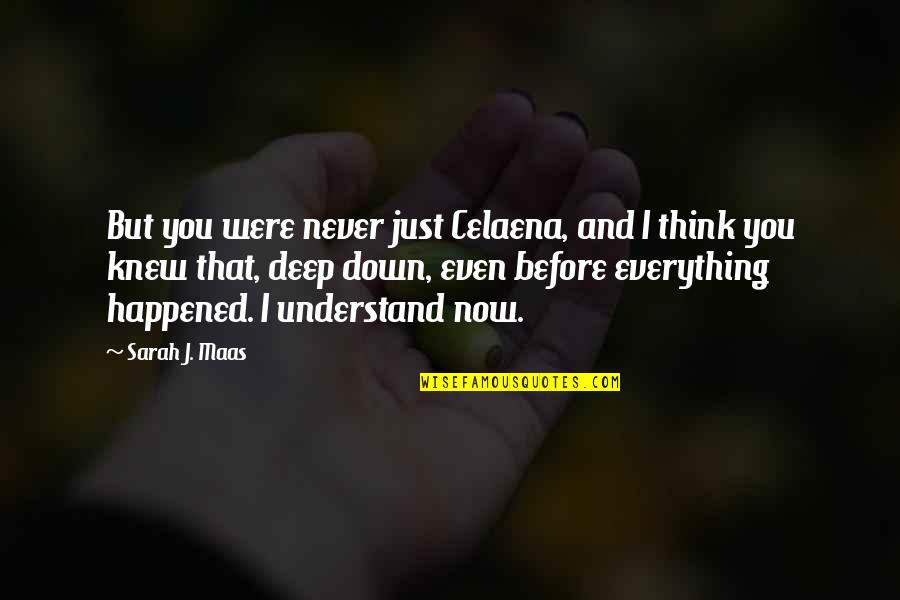 But you were never just Celaena, and I think you knew that, deep down, even before everything happened. I understand now. —
Sarah J. Maas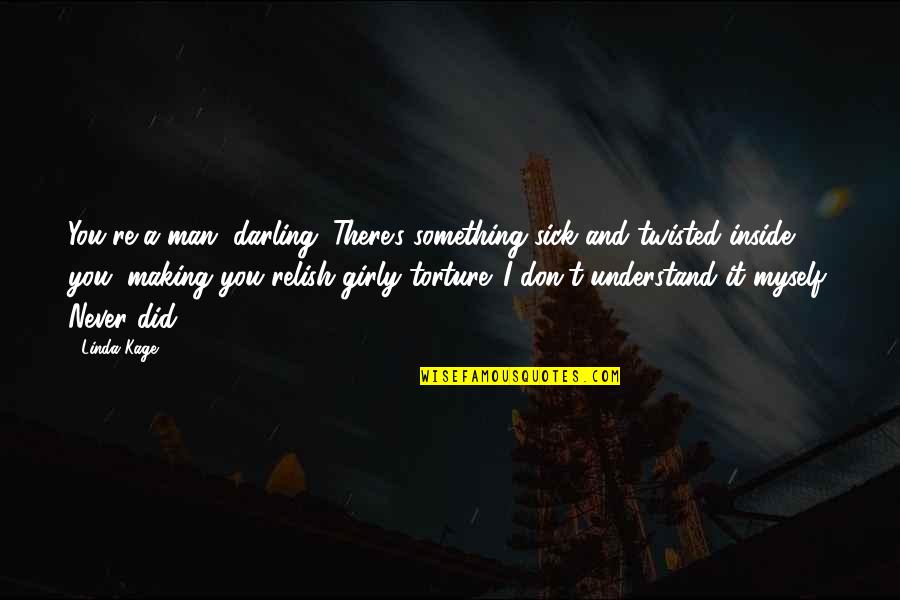 You're a man, darling. There's something sick and twisted inside you, making you relish girly torture. I don't understand it myself. Never did. —
Linda Kage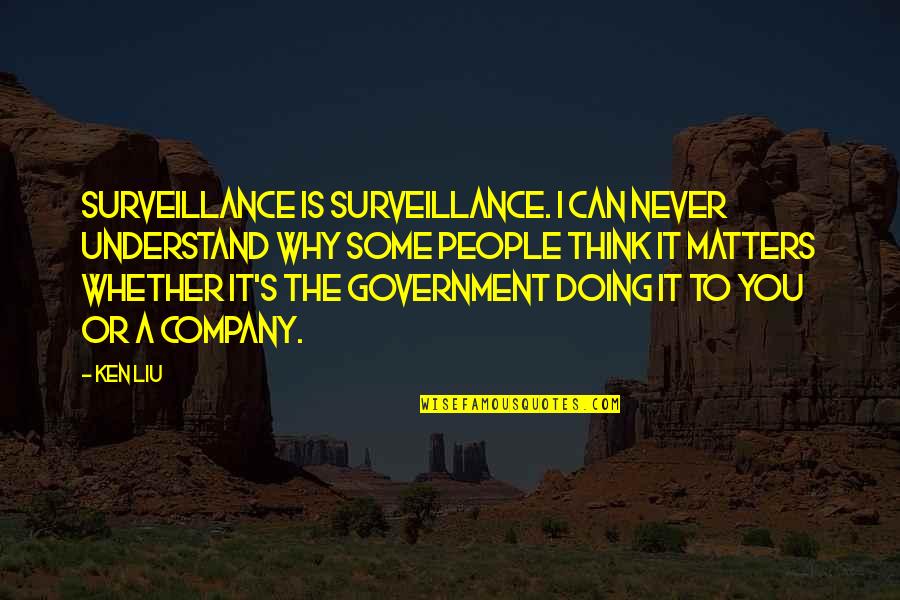 Surveillance is surveillance. I can never understand why some people think it matters whether it's the government doing it to you or a company. —
Ken Liu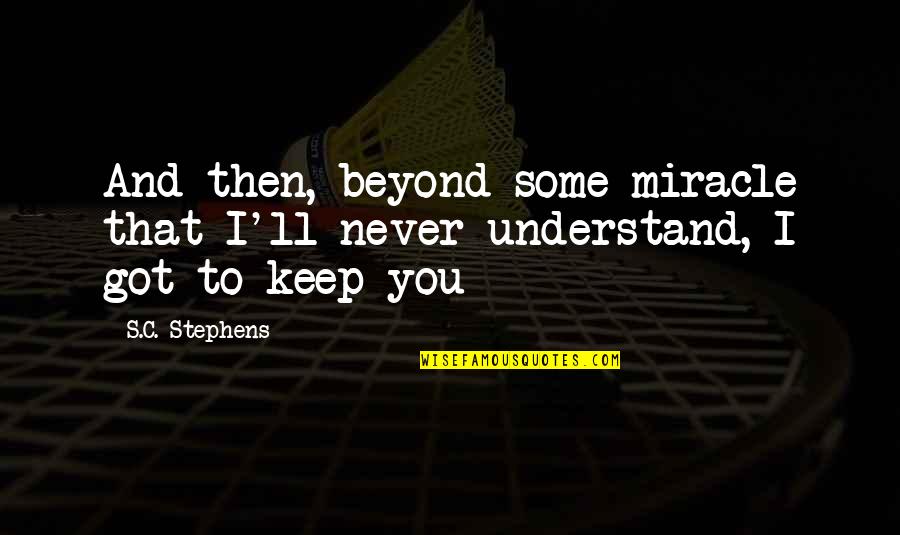 And then, beyond some miracle that I'll never understand, I got to keep you —
S.C. Stephens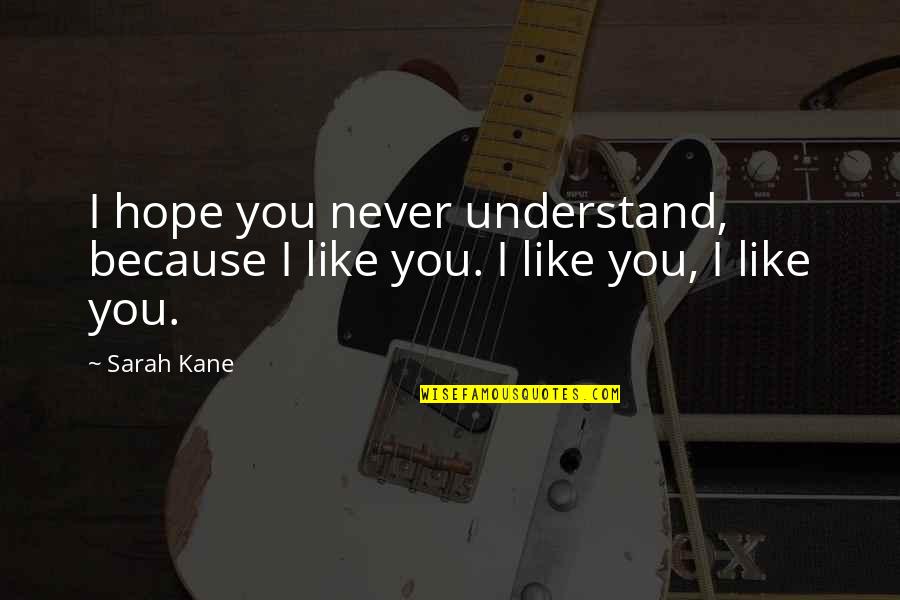 I hope you never understand, because I like you. I like you, I like you. —
Sarah Kane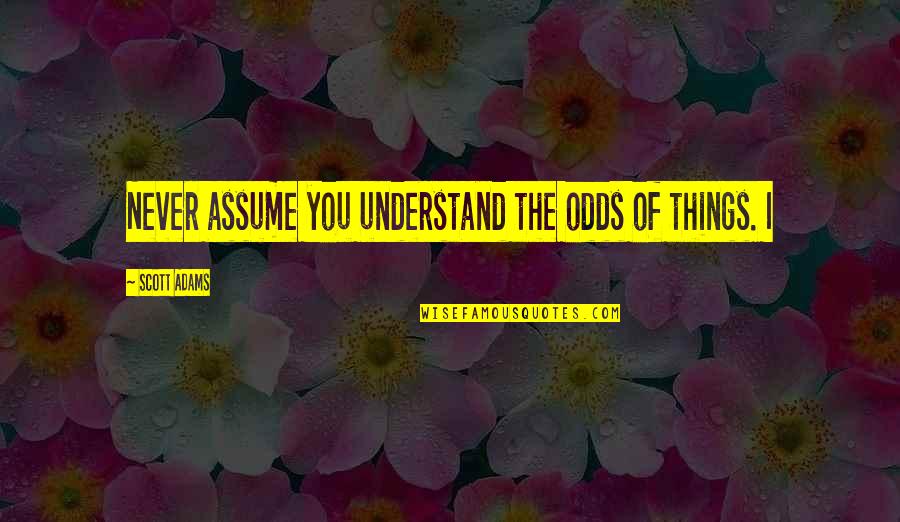 Never assume you understand the odds of things. I —
Scott Adams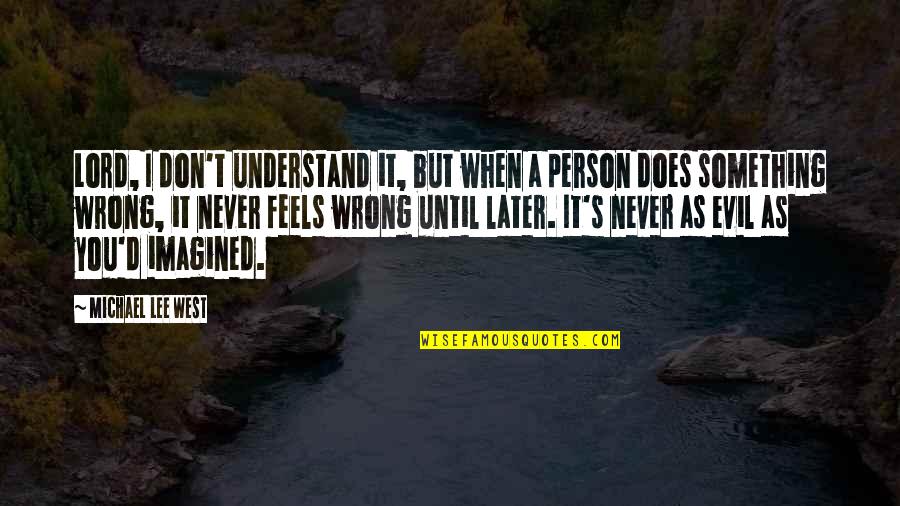 Lord, I don't understand it, but when a person does something wrong, it never feels wrong until later. It's never as evil as you'd imagined. —
Michael Lee West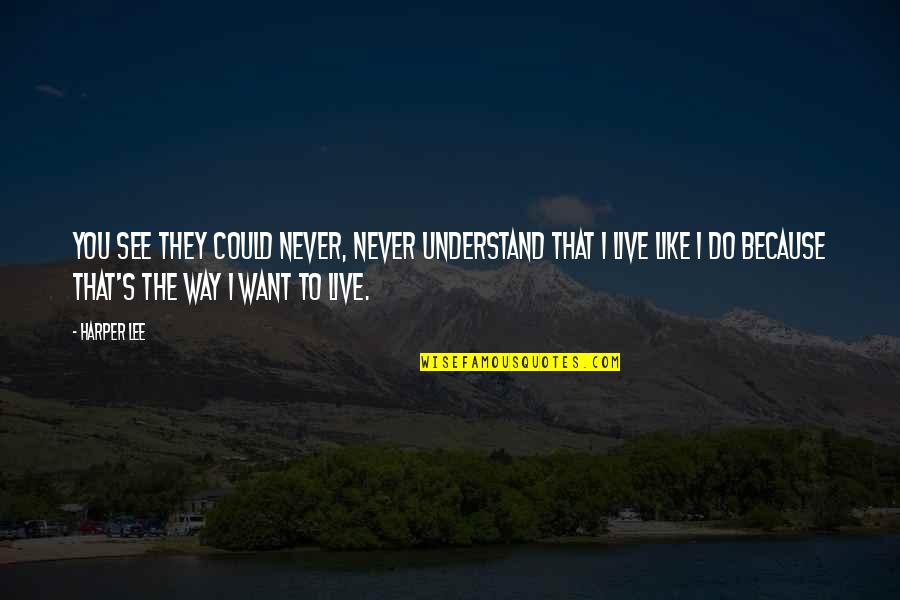 You see they could never, never understand that I live like I do because that's the way I want to live. —
Harper Lee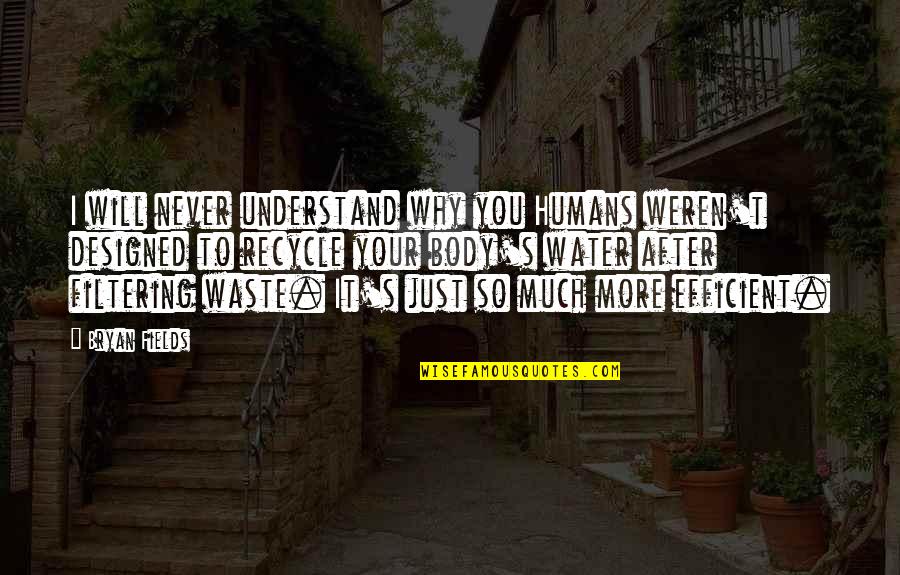 I will never understand why you Humans weren't designed to recycle your body's water after filtering waste. It's just so much more efficient. —
Bryan Fields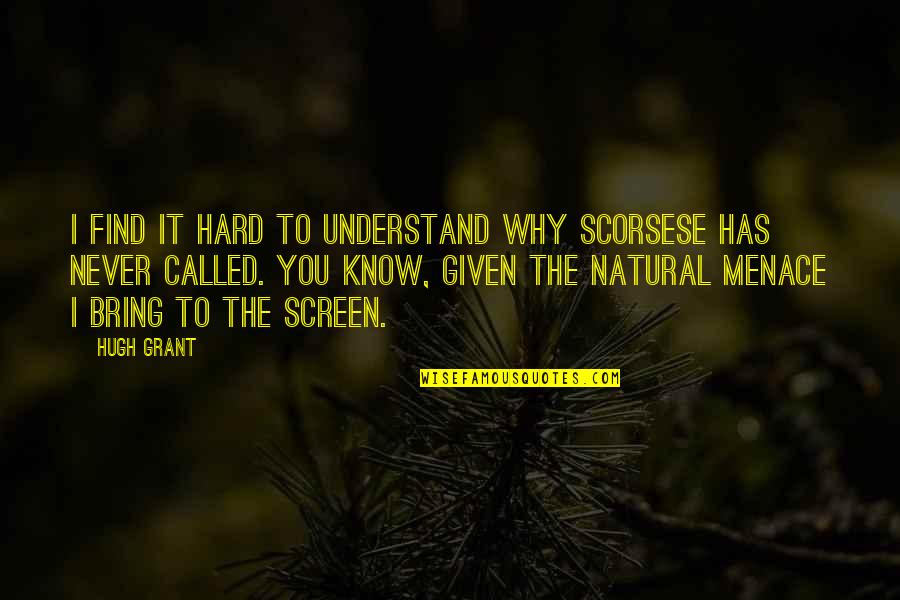 I find it hard to understand why Scorsese has never called. You know, given the natural menace I bring to the screen. —
Hugh Grant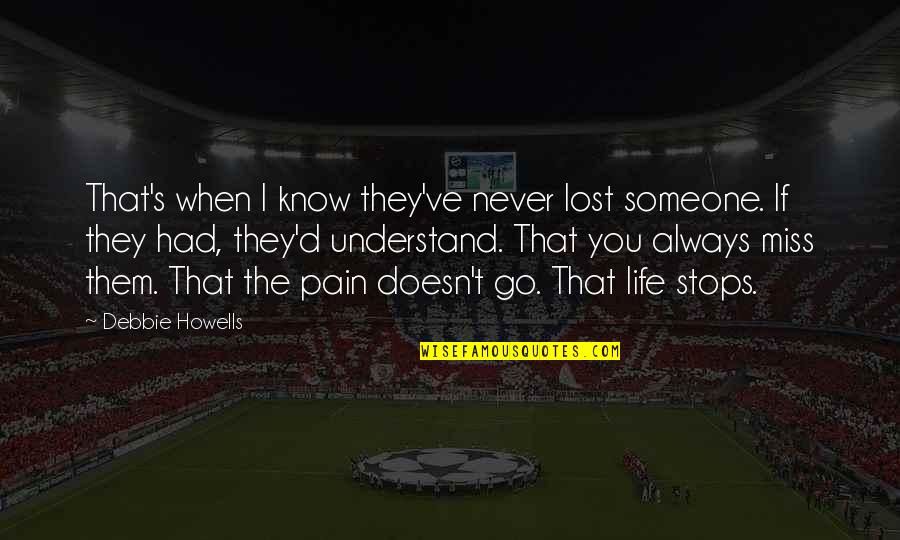 That's when I know they've never lost someone. If they had, they'd understand. That you always miss them. That the pain doesn't go. That life stops. —
Debbie Howells