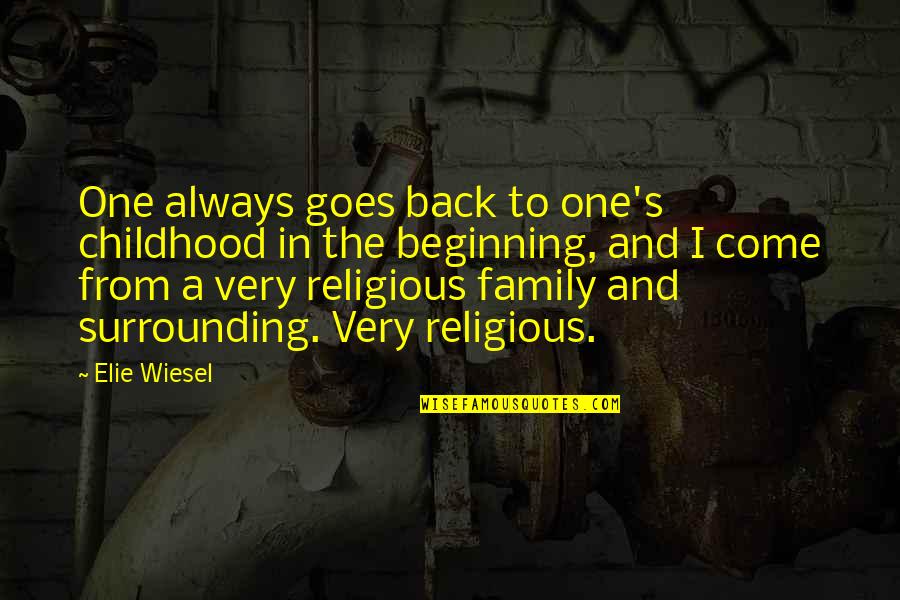 One always goes back to one's childhood in the beginning, and I come from a very religious family and surrounding. Very religious.
—
Elie Wiesel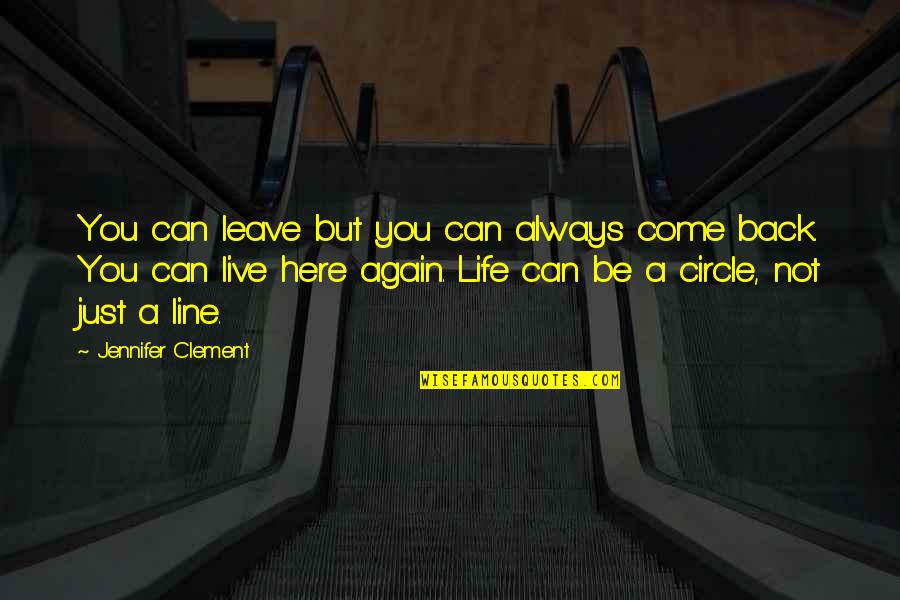 You can leave but you can always come back. You can live here again. Life can be a circle, not just a line.
—
Jennifer Clement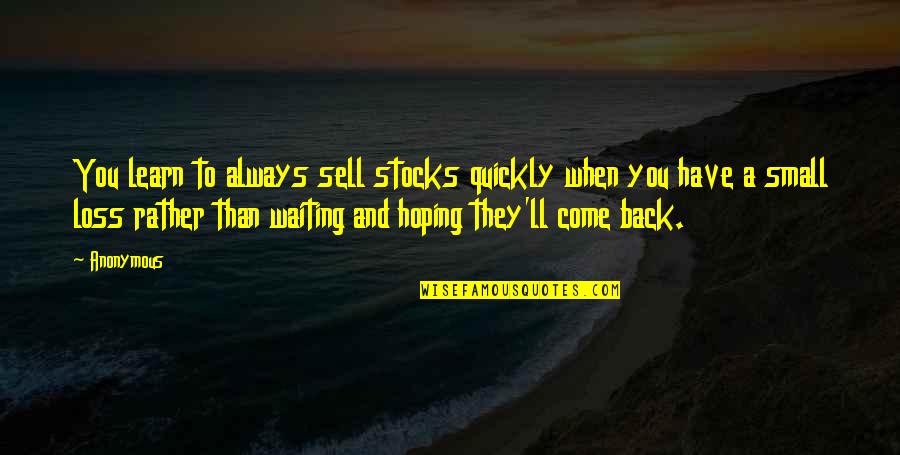 You learn to always sell stocks quickly when you have a small loss rather than waiting and hoping they'll come back.
—
Anonymous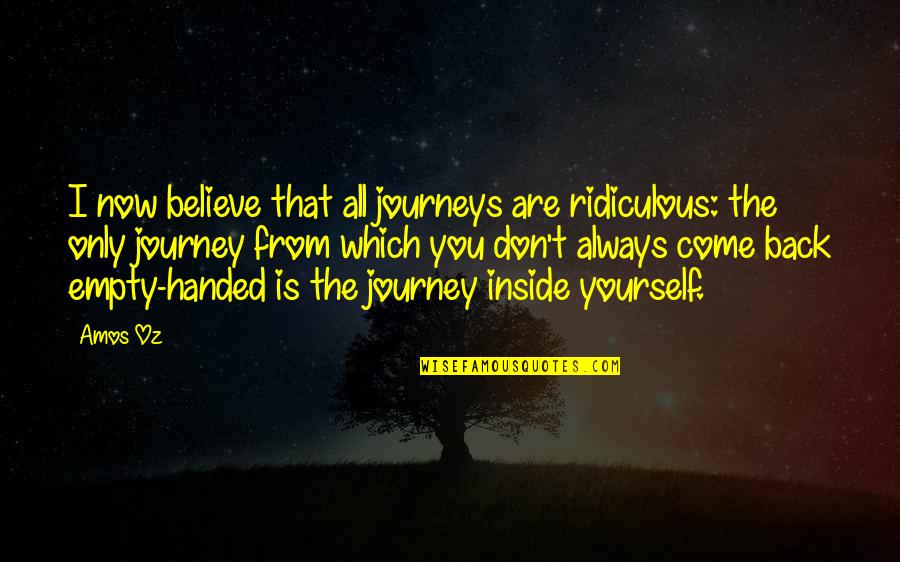 I now believe that all journeys are ridiculous: the only journey from which you don't always come back empty-handed is the journey inside yourself.
—
Amos Oz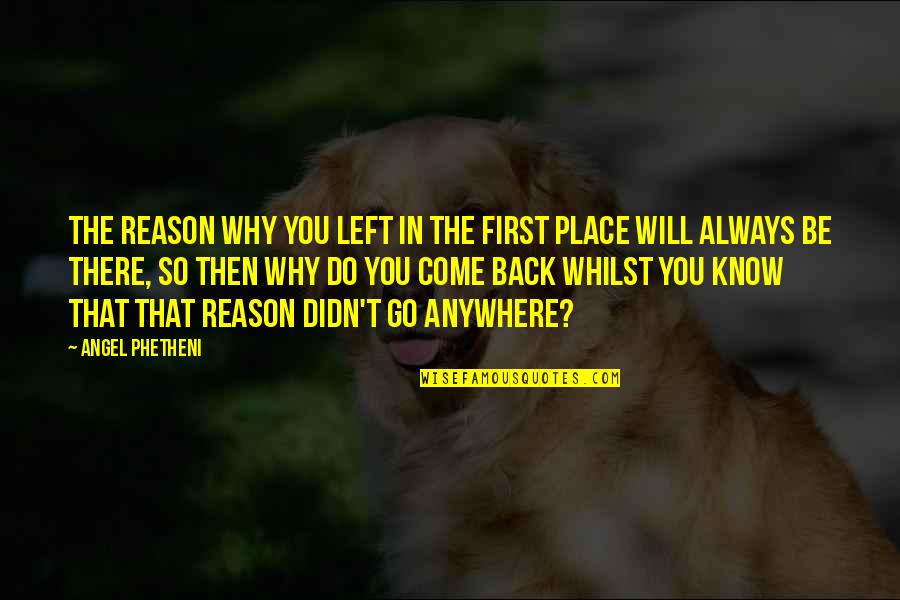 The reason why you left in the first place will always be there, so then why do you come back whilst you know that that reason didn't go anywhere?
—
Angel Phetheni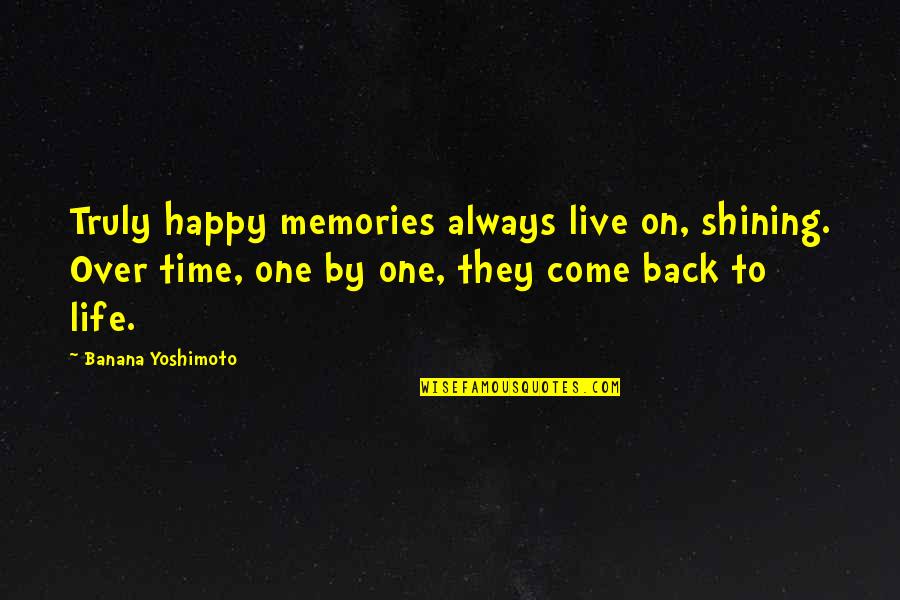 Truly happy memories always live on, shining. Over time, one by one, they come back to life.
—
Banana Yoshimoto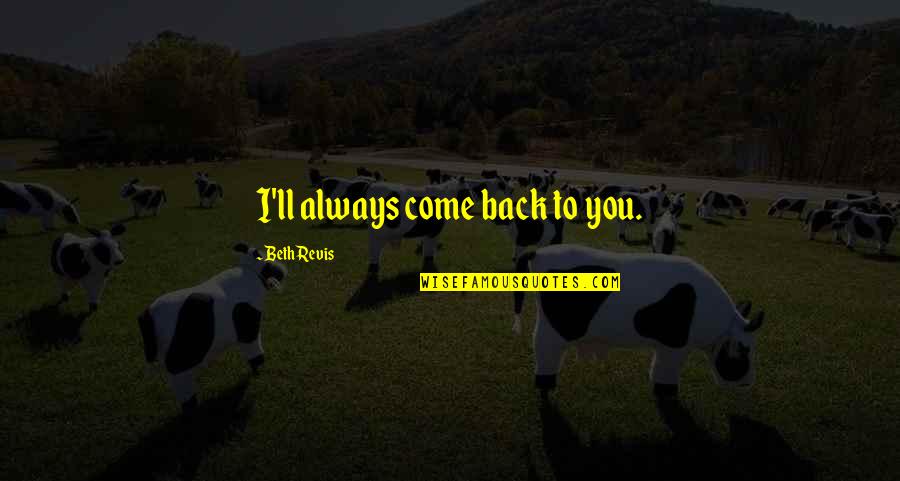 I'll always come back to you.
—
Beth Revis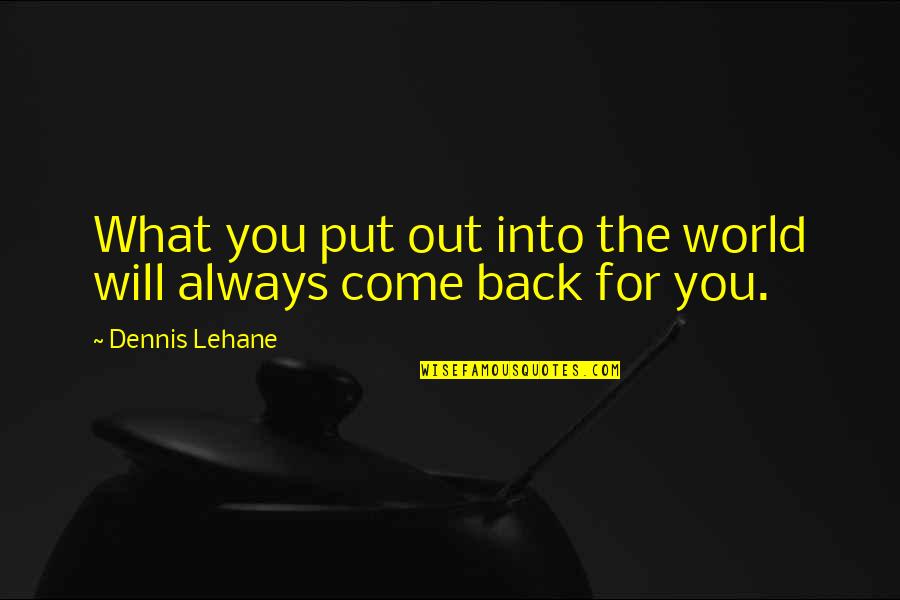 What you put out into the world will always come back for you.
—
Dennis Lehane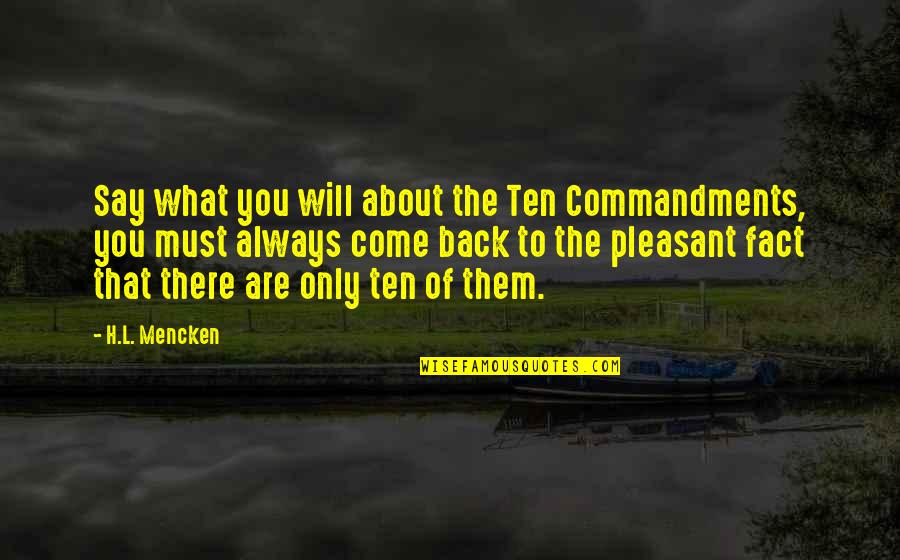 Say what you will about the Ten Commandments, you must always come back to the pleasant fact that there are only ten of them.
—
H.L. Mencken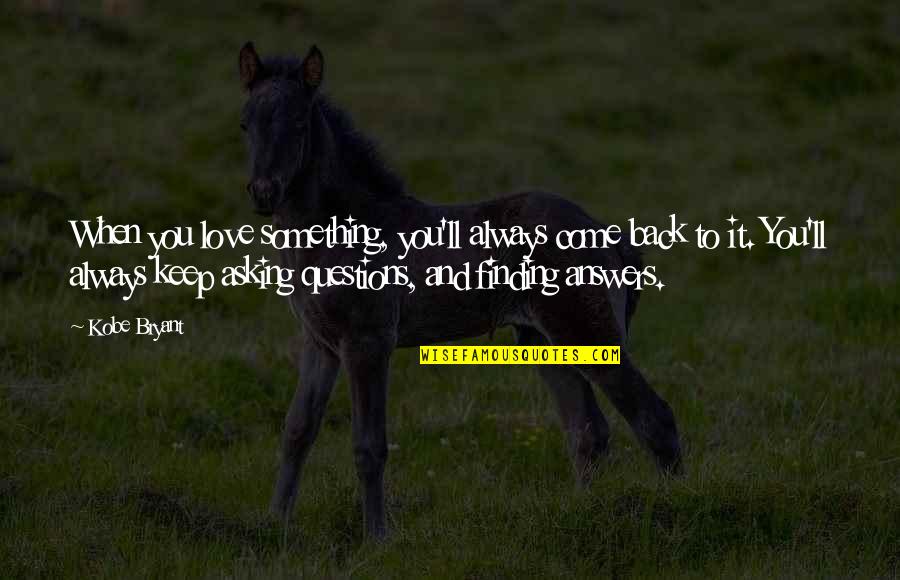 When you love something, you'll always come back to it. You'll always keep asking questions, and finding answers.
—
Kobe Bryant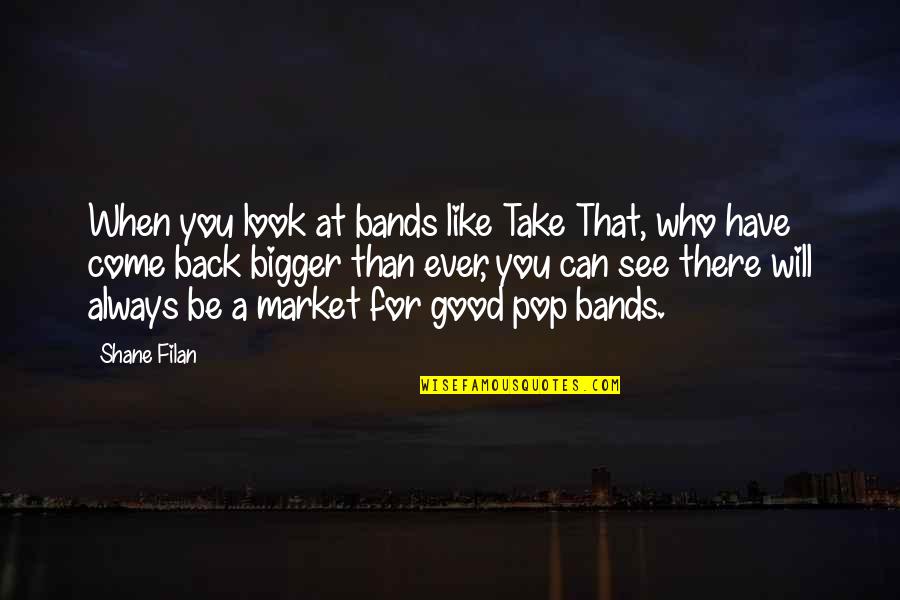 When you look at bands like Take That, who have come back bigger than ever, you can see there will always be a market for good pop bands.
—
Shane Filan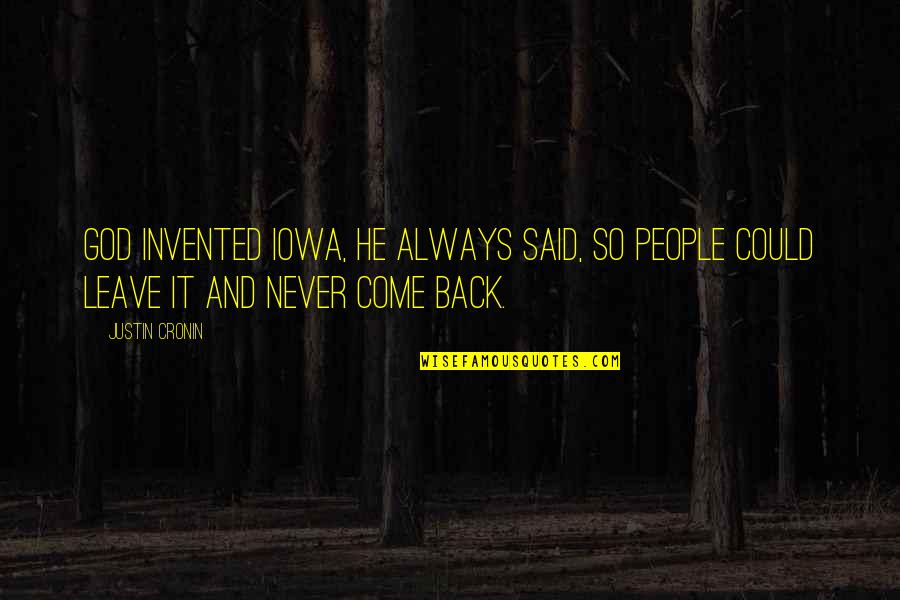 God invented Iowa, he always said, so people could leave it and never come back.
—
Justin Cronin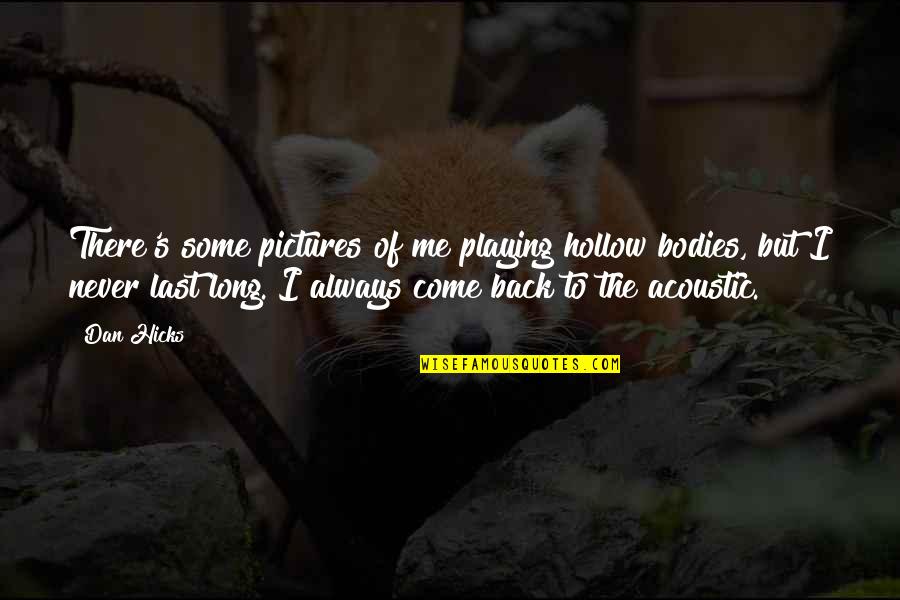 There's some pictures of me playing hollow bodies, but I never last long. I always come back to the acoustic. —
Dan Hicks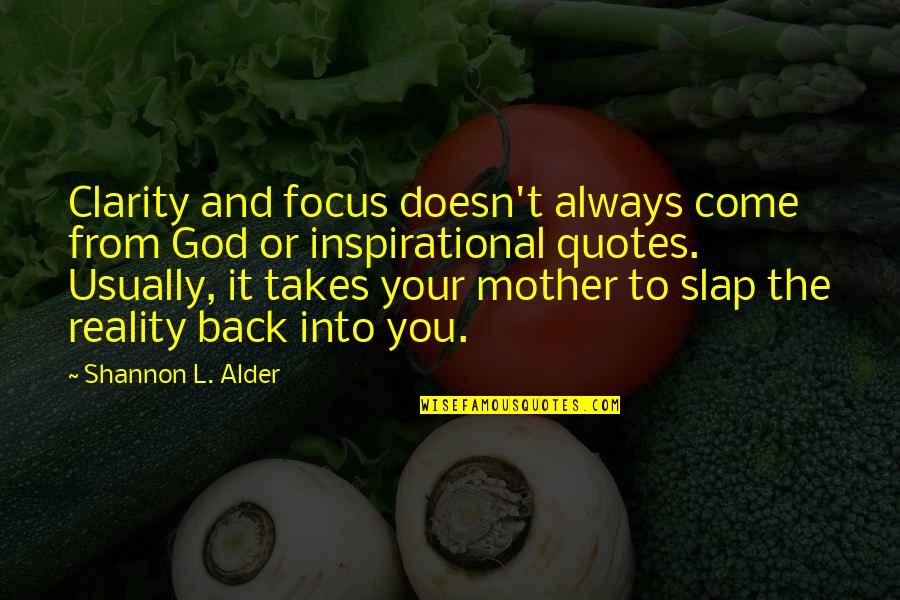 Clarity and focus doesn't always come from God or inspirational quotes. Usually, it takes your mother to slap the reality back into you. —
Shannon L. Alder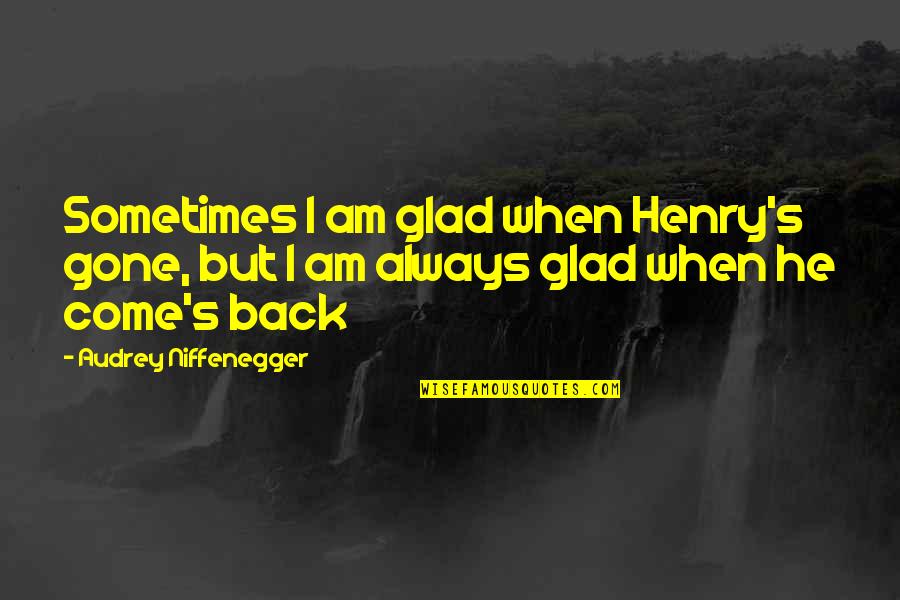 Sometimes I am glad when Henry's gone, but I am always glad when he come's back —
Audrey Niffenegger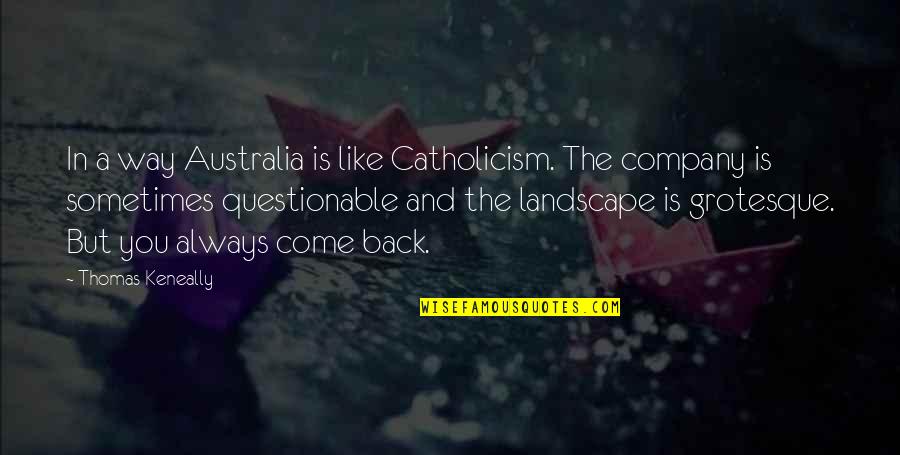 In a way Australia is like Catholicism. The company is sometimes questionable and the landscape is grotesque. But you always come back. —
Thomas Keneally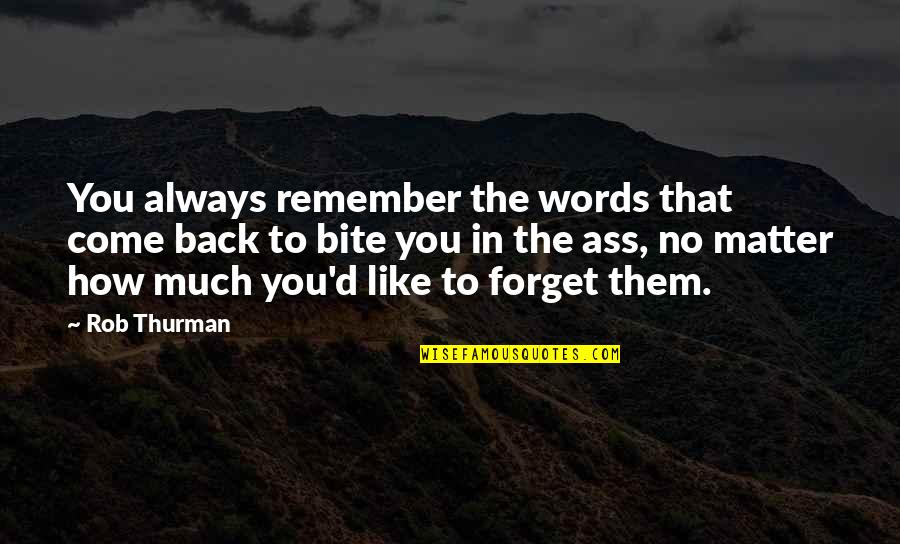 You always remember the words that come back to bite you in the ass, no matter how much you'd like to forget them. —
Rob Thurman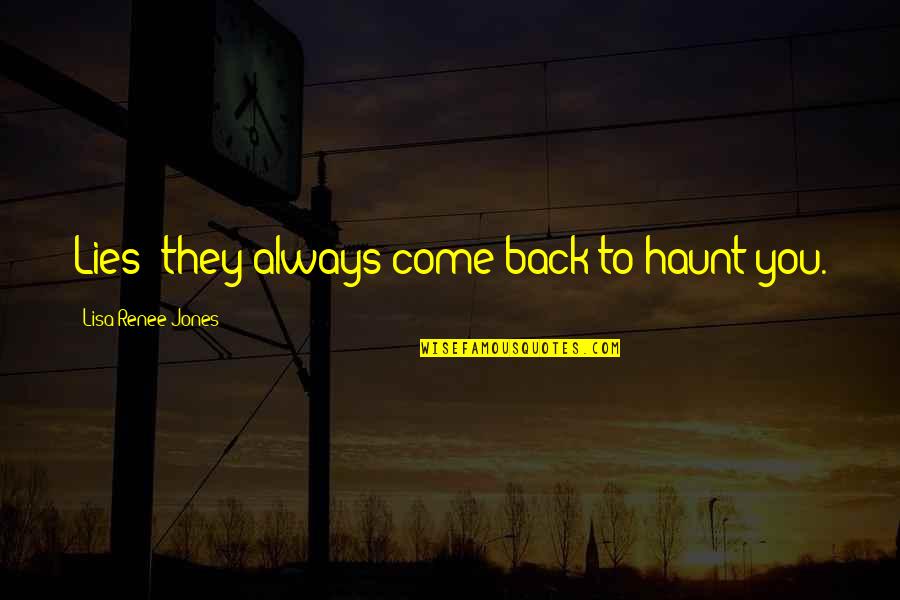 Lies; they always come back to haunt you. —
Lisa Renee Jones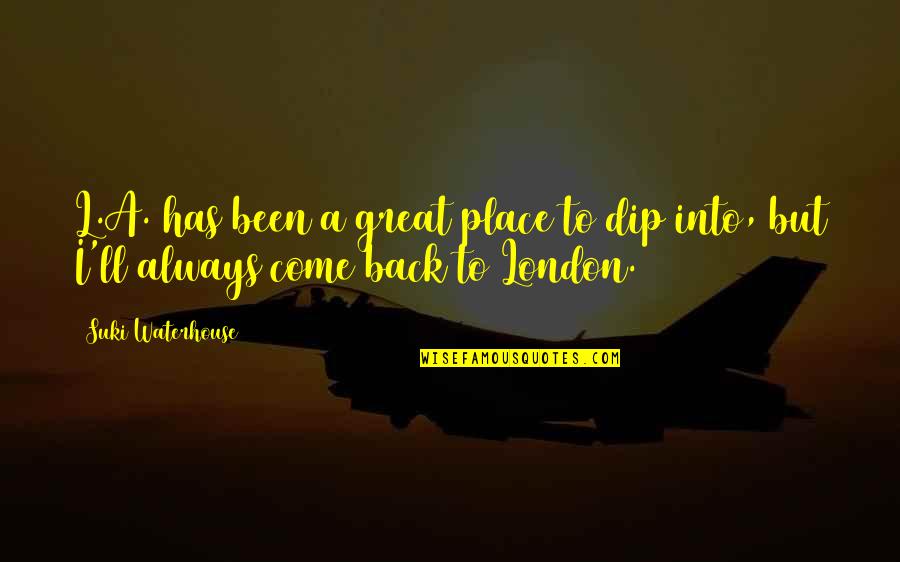 L.A. has been a great place to dip into, but I'll always come back to London. —
Suki Waterhouse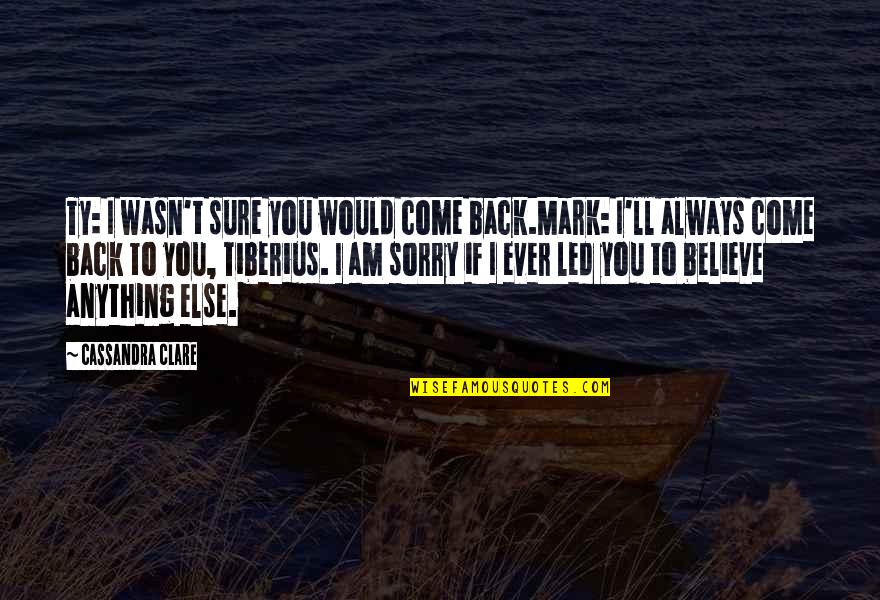 Ty: I wasn't sure you would come back.
Mark:
I'll always come back to you
, Tiberius. I am sorry if I ever led you to believe anything else. —
Cassandra Clare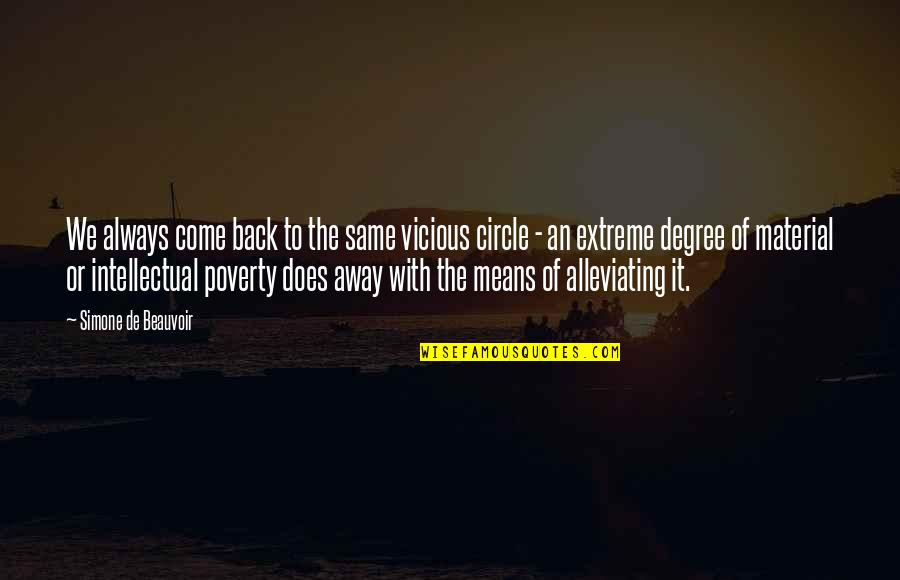 We always come back to the same vicious circle - an extreme degree of material or intellectual poverty does away with the means of alleviating it. —
Simone De Beauvoir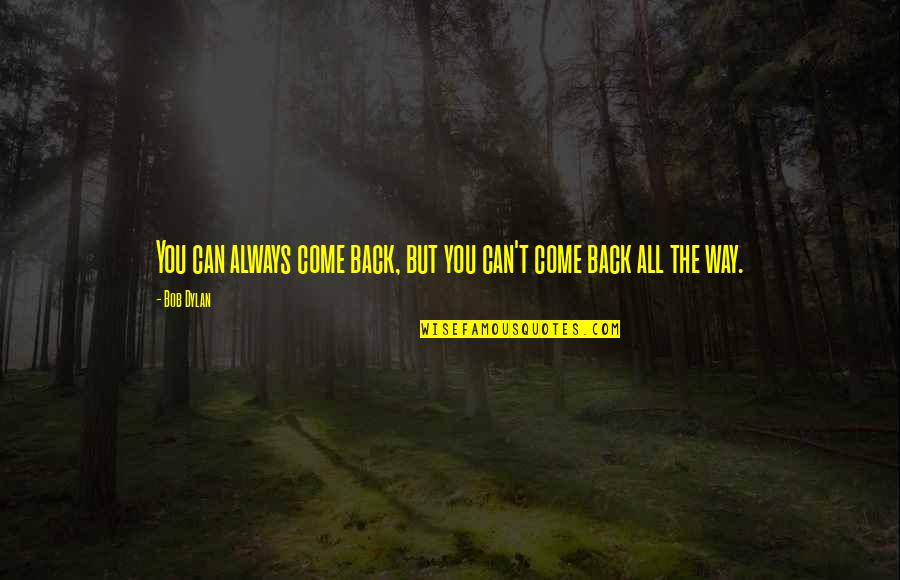 You can always come back, but you can't come back all the way. —
Bob Dylan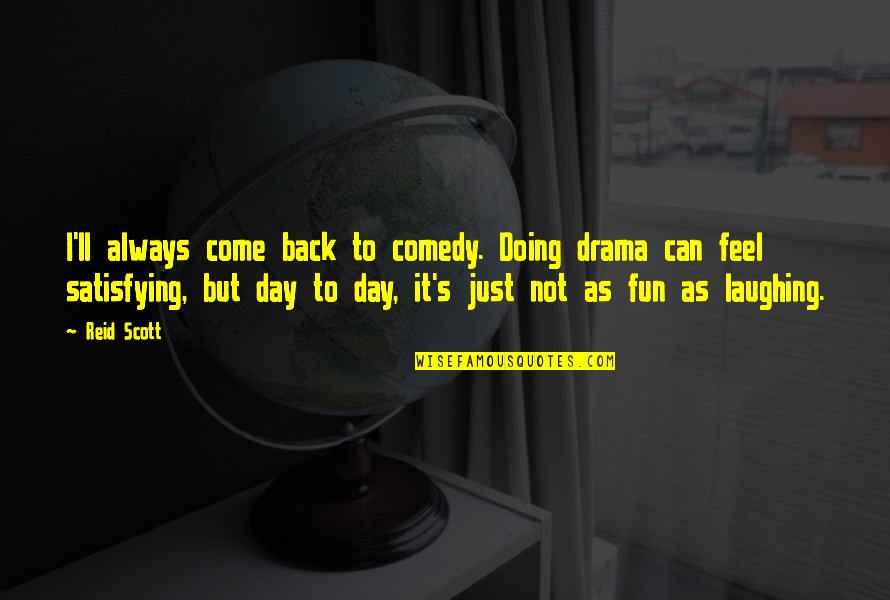 I'll always come back to comedy. Doing drama can feel satisfying, but day to day, it's just not as fun as laughing. —
Reid Scott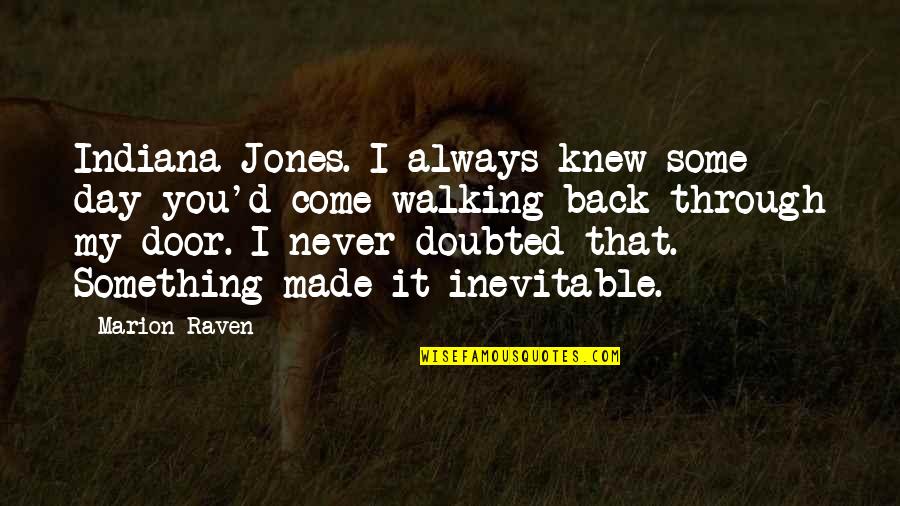 Indiana Jones. I always knew some day you'd come walking back through my door. I never doubted that. Something made it inevitable. —
Marion Raven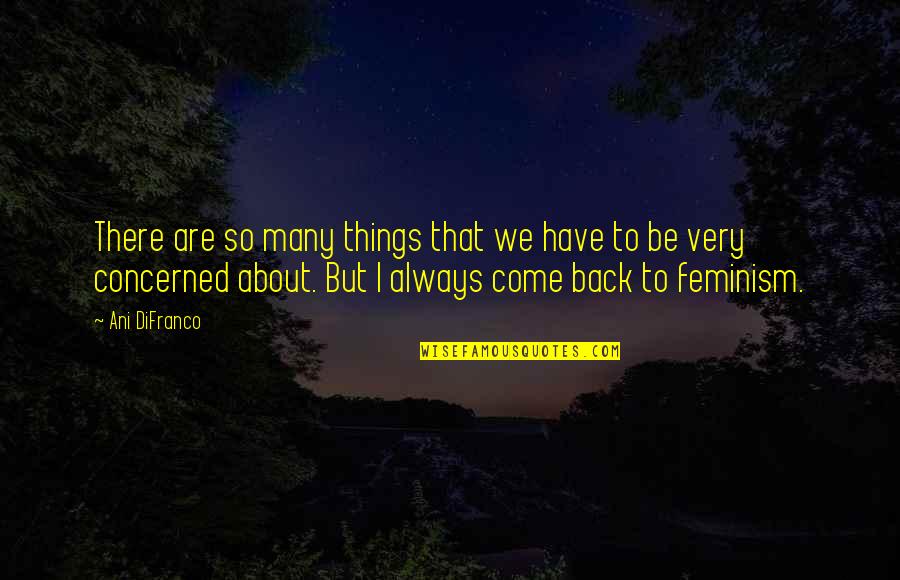 There are so many things that we have to be very concerned about. But I always come back to feminism. —
Ani DiFranco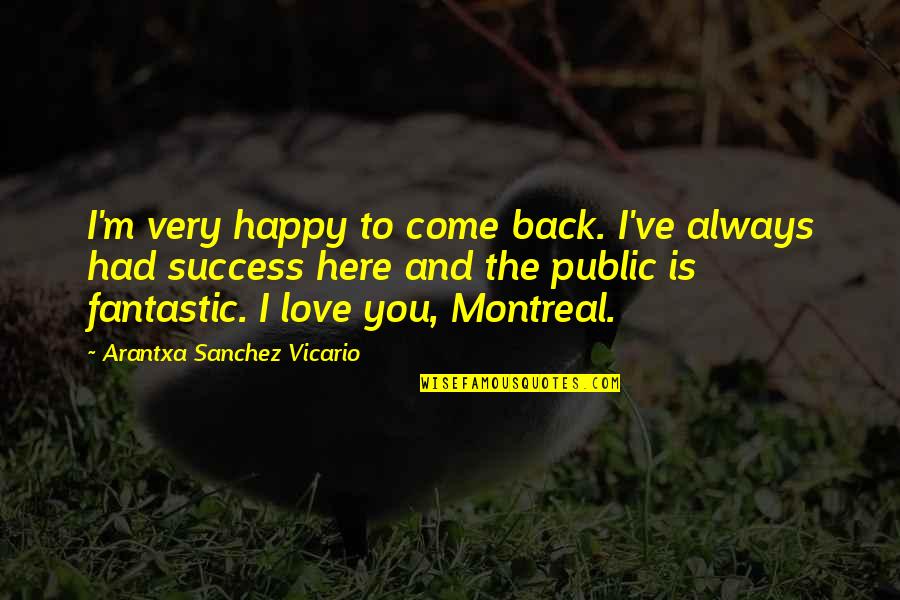 I'm very happy to come back. I've always had success here and the public is fantastic. I love you, Montreal. —
Arantxa Sanchez Vicario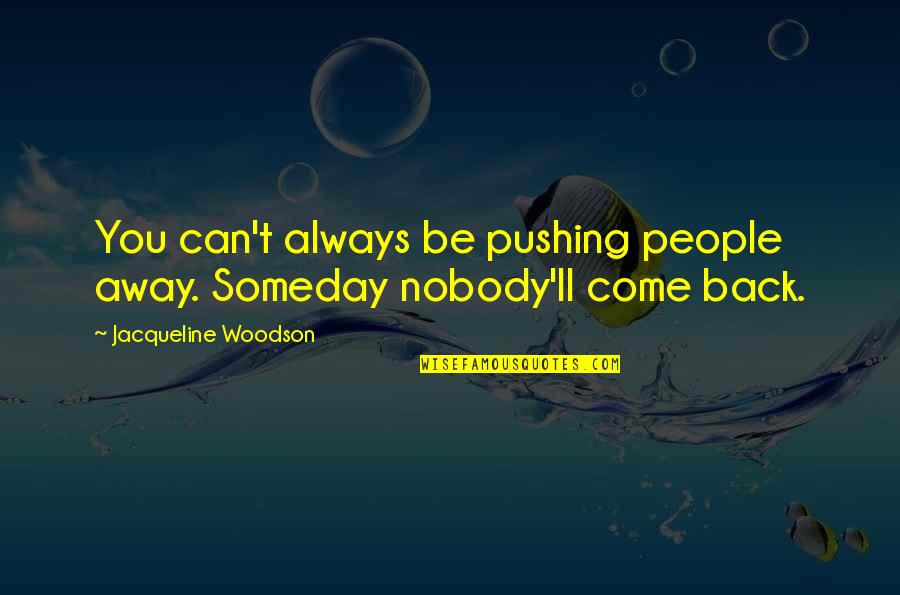 You can't always be pushing people away. Someday nobody'll come back. —
Jacqueline Woodson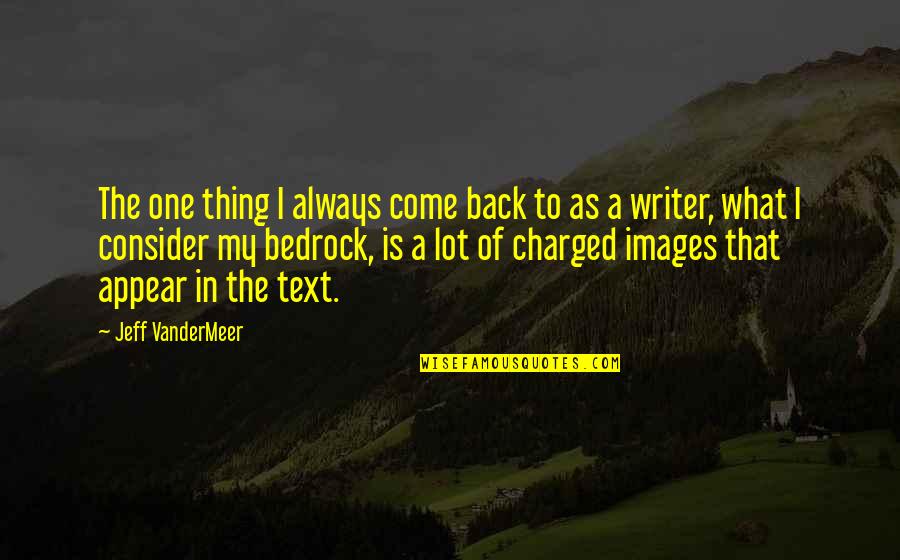 The one thing I always come back to as a writer, what I consider my bedrock, is a lot of charged images that appear in the text. —
Jeff VanderMeer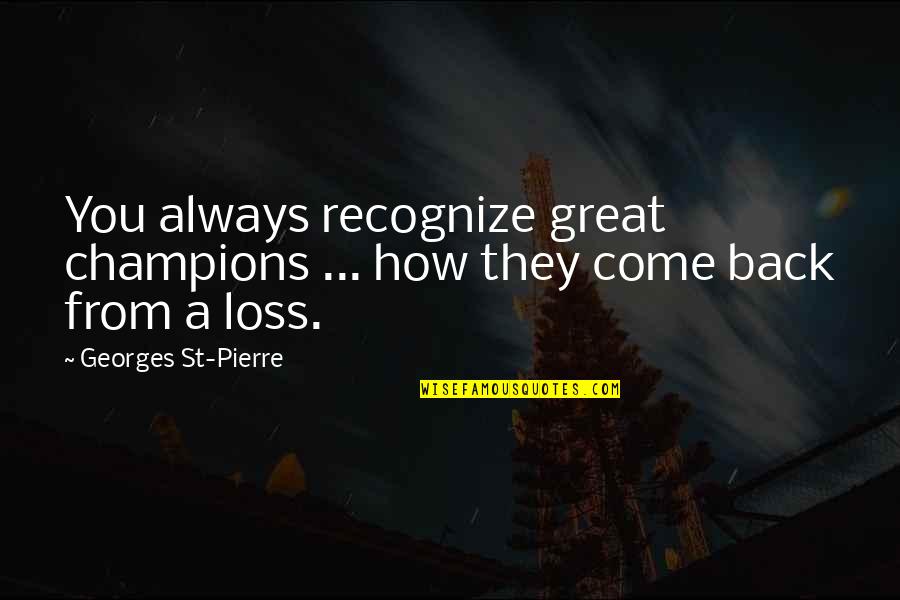 You always recognize great champions ... how they come back from a loss. —
Georges St-Pierre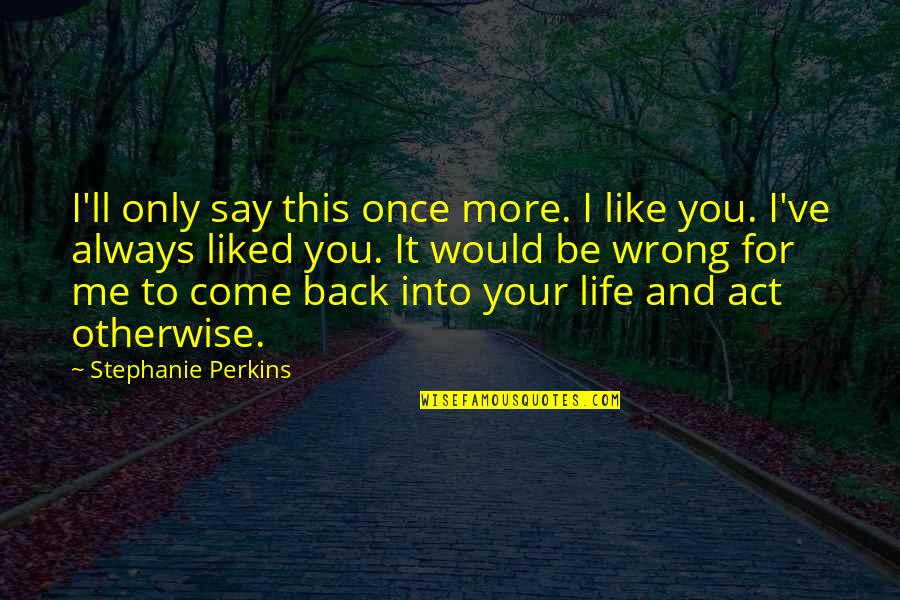 I'll only say this once more. I like you. I've always liked you. It would be wrong for me to come back into your life and act otherwise. —
Stephanie Perkins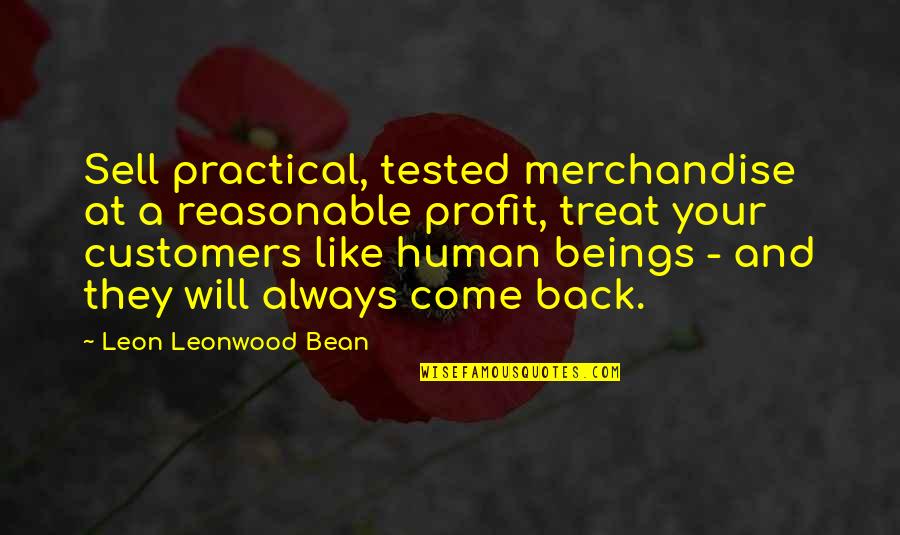 Sell practical, tested merchandise at a reasonable profit, treat your customers like human beings - and they will always come back. —
Leon Leonwood Bean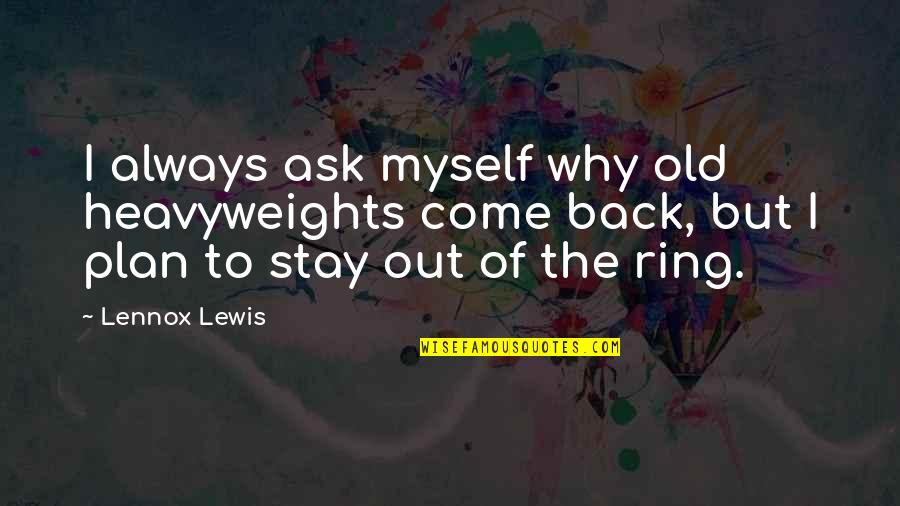 I always ask myself why old heavyweights come back, but I plan to stay out of the ring. —
Lennox Lewis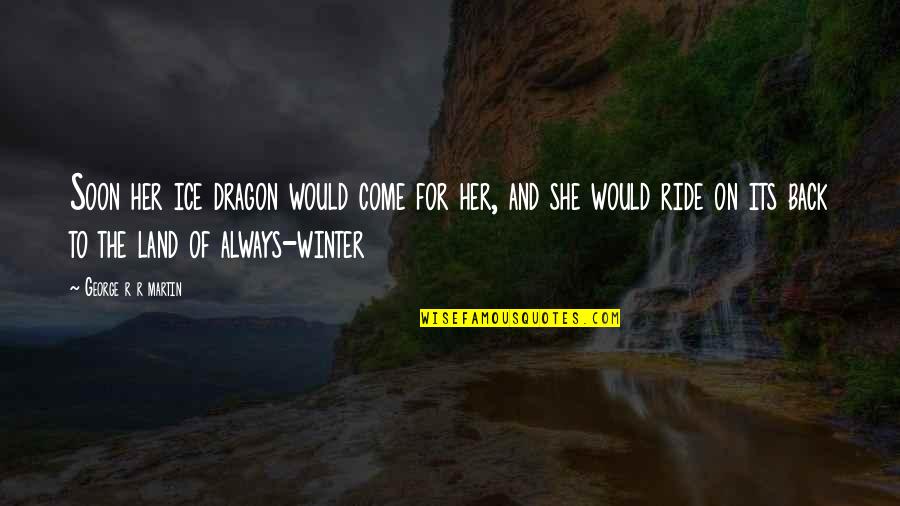 Soon her ice dragon would come for her, and she would ride on its back to the land of always-winter —
George R R Martin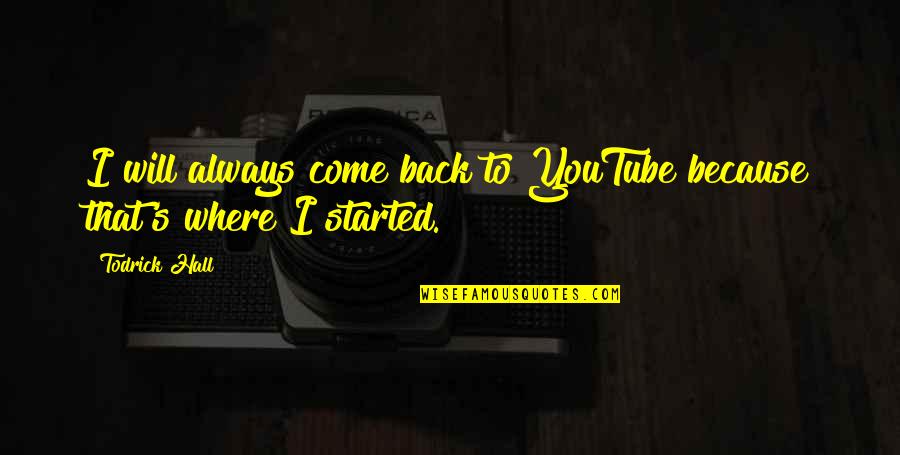 I will always come back to YouTube because that's where I started. —
Todrick Hall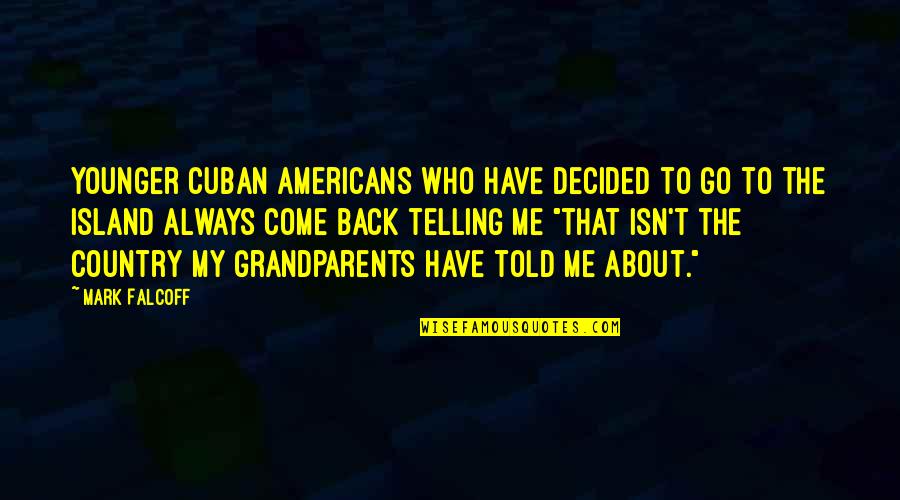 Younger Cuban Americans who have decided to go to the island always come back telling me "that isn't the country my grandparents have told me about." —
Mark Falcoff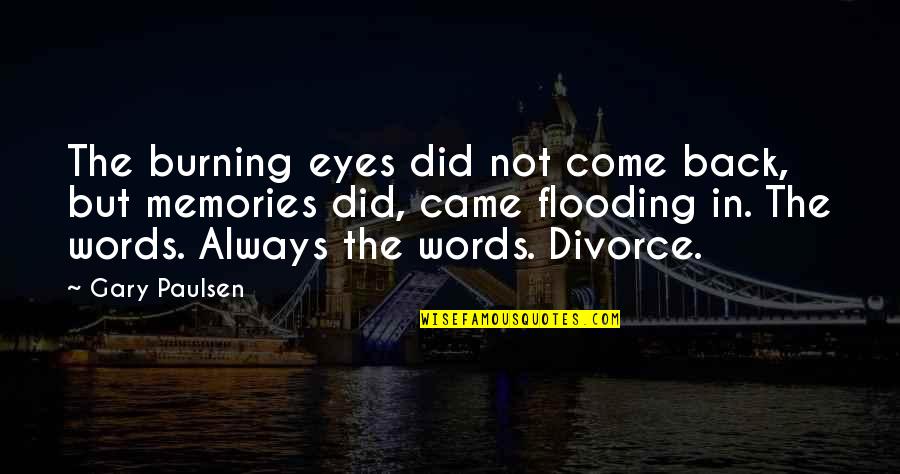 The burning eyes did not come back, but memories did, came flooding in. The words. Always the words. Divorce. —
Gary Paulsen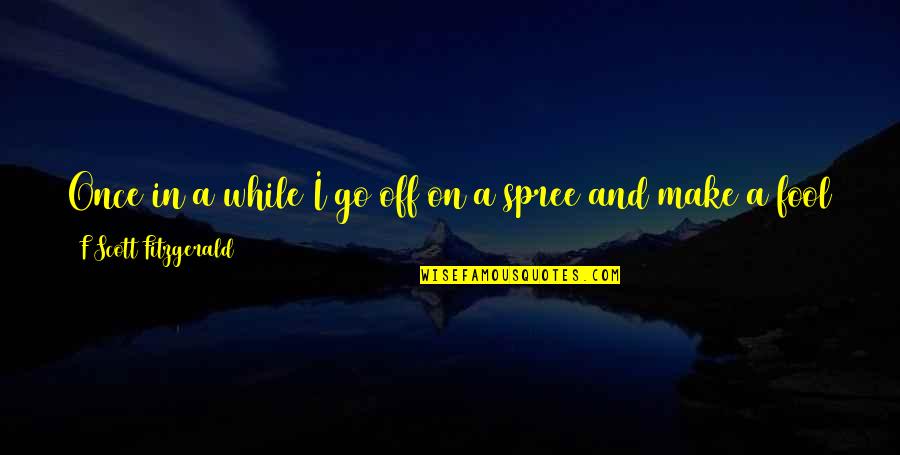 Once in a while I go off on a spree and make a fool of myself, but I always come back, and in my heart I love her all the time. - The Great Gatsby. —
F Scott Fitzgerald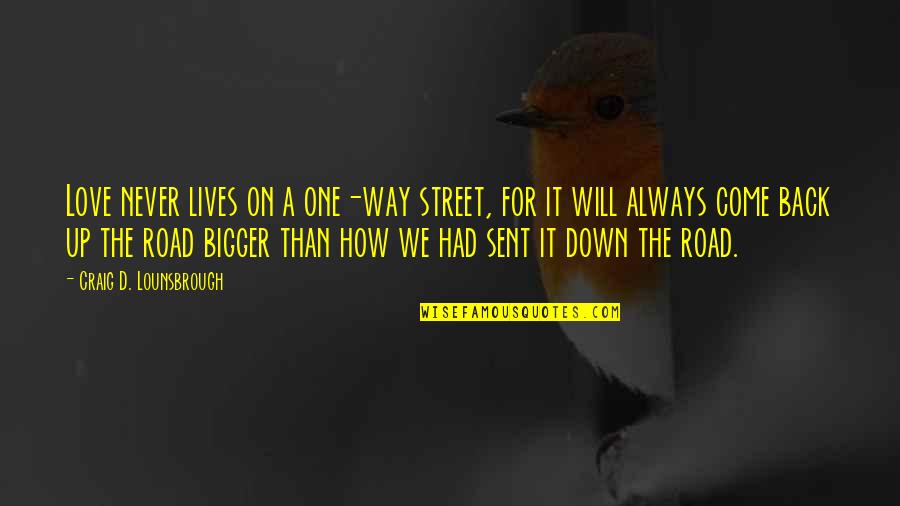 Love never lives on a one-way street, for it will always come back up the road bigger than how we had sent it down the road. —
Craig D. Lounsbrough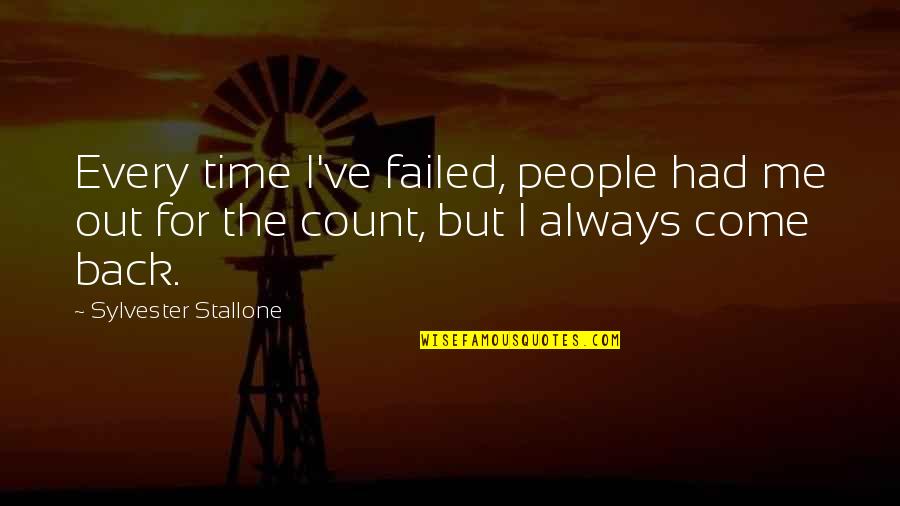 Every time I've failed, people had me out for the count, but I always come back. —
Sylvester Stallone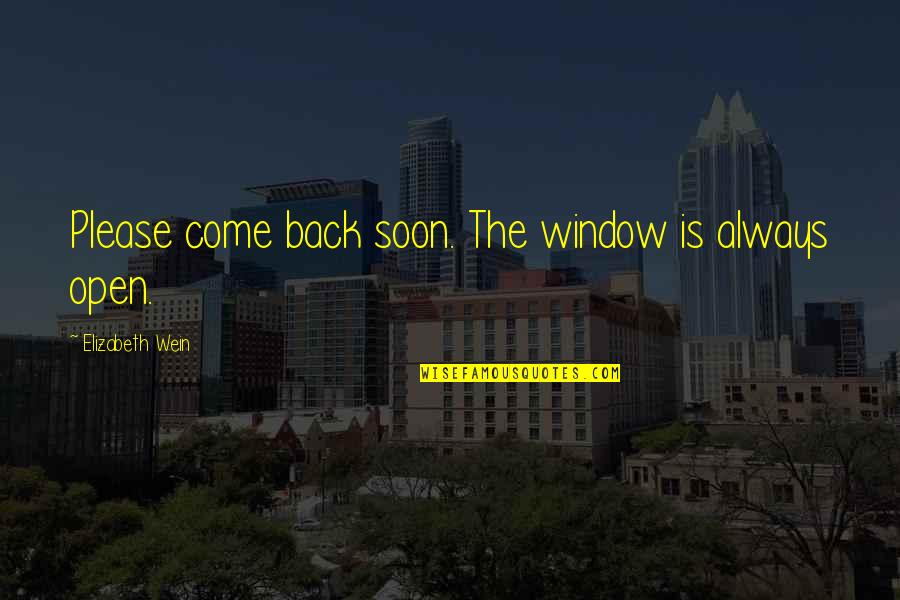 Please come back soon. The window is always open. —
Elizabeth Wein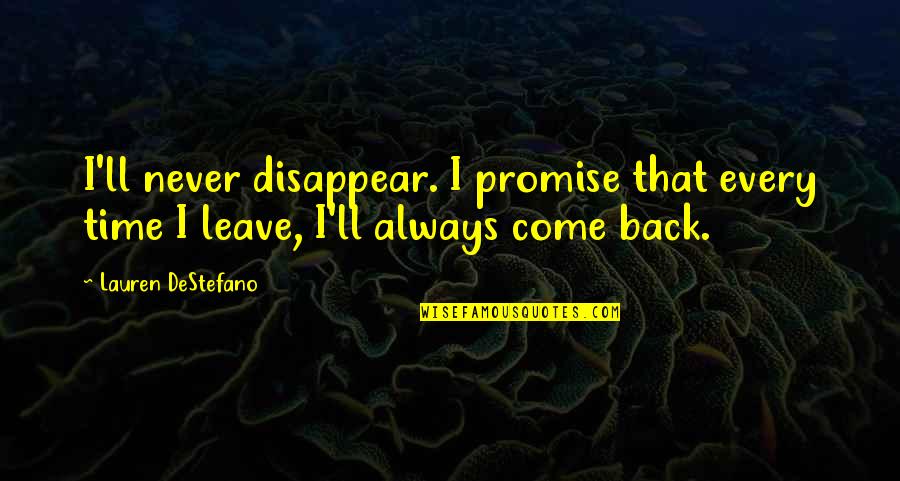 I'll never disappear. I promise that every time I leave, I'll always come back. —
Lauren DeStefano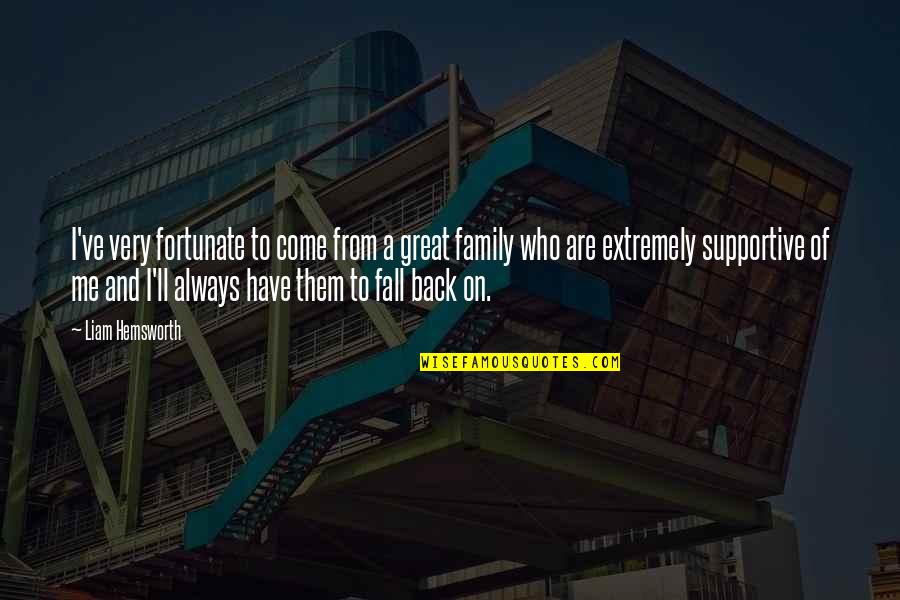 I've very fortunate to come from a great family who are extremely supportive of me and I'll always have them to fall back on. —
Liam Hemsworth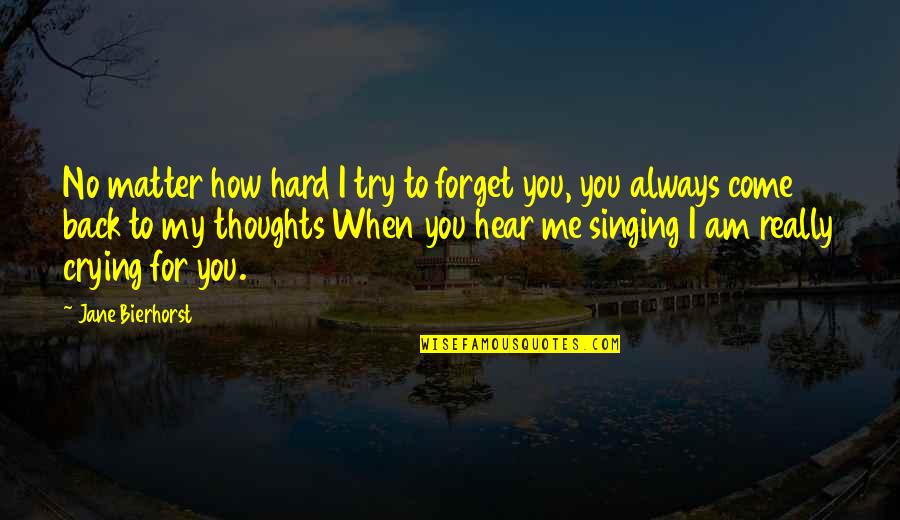 No matter how hard I try to forget you, you always come back to my thoughts
When you hear me singing I am really crying for you. —
Jane Bierhorst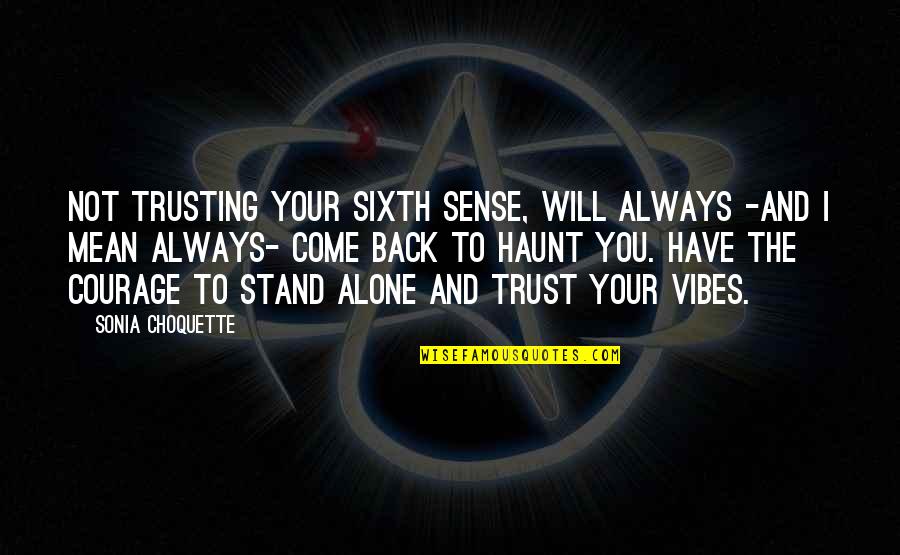 Not trusting your sixth sense, will always -and I mean always- come back to haunt you. Have the courage to stand alone and trust your vibes. —
Sonia Choquette
He must have known I'd want to leave you."
"No, he must have known you would always want to come back. —
J.K. Rowling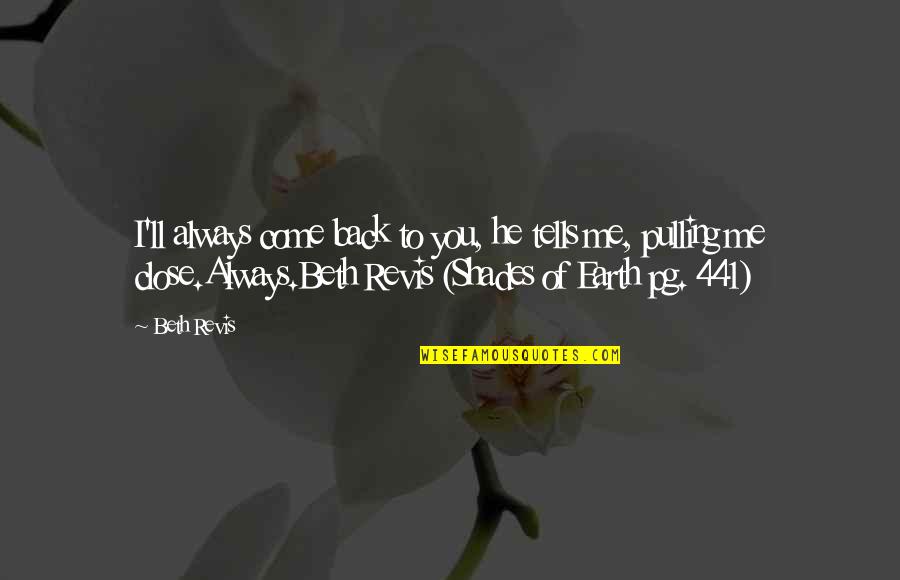 I'll always come back to you
, he tells me, pulling me close.
Always.
Beth Revis (Shades of Earth pg. 441) —
Beth Revis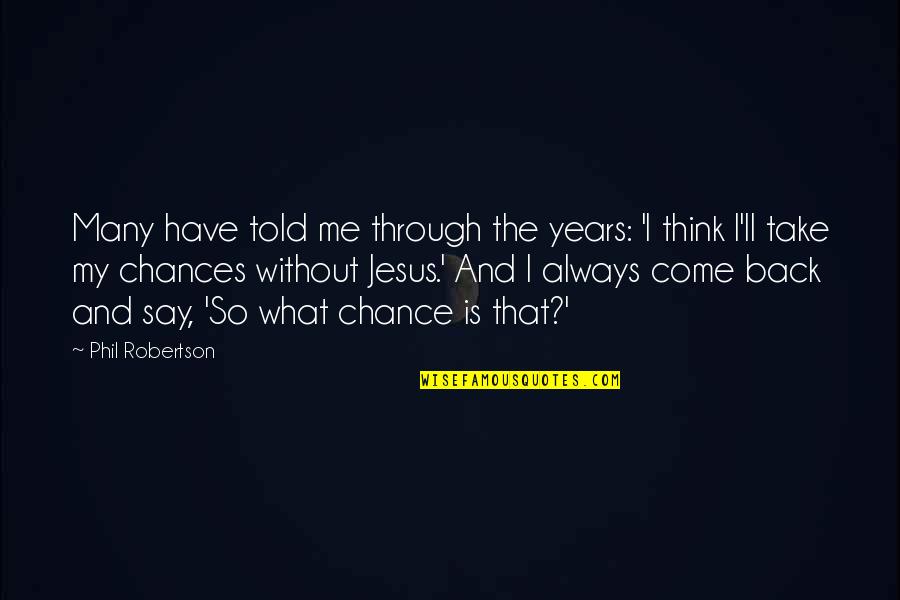 Many have told me through the years: 'I think I'll take my chances without Jesus.' And I always come back and say, 'So what chance is that?' —
Phil Robertson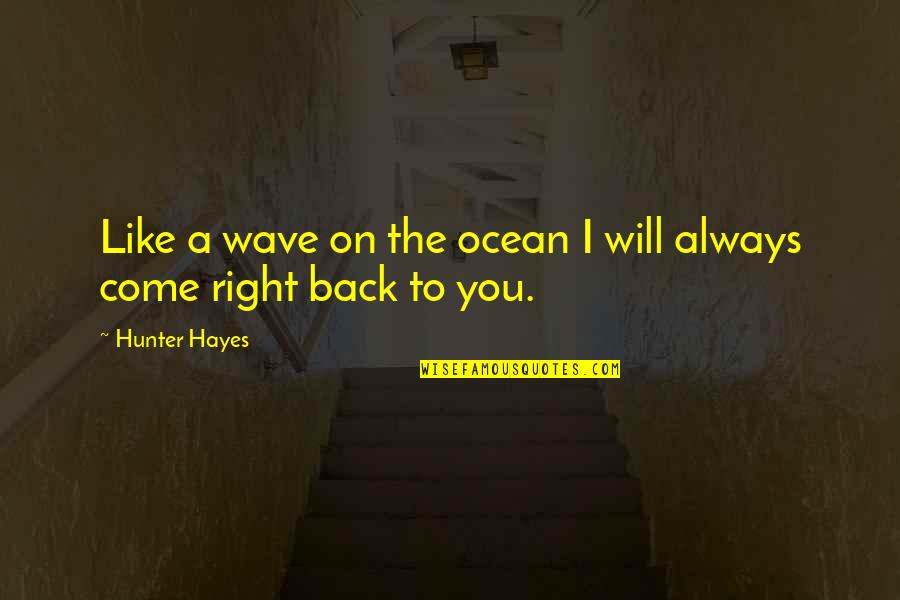 Like a wave on the ocean I will always come right back to you. —
Hunter Hayes