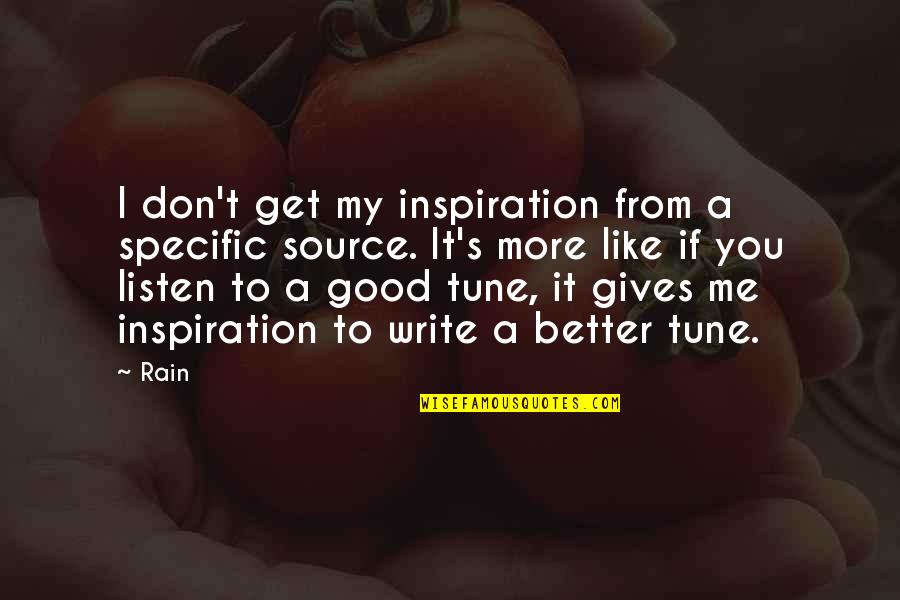 I don't get my inspiration from a specific source. It's more like if you listen to a good tune, it gives me inspiration to write a better tune.
—
Rain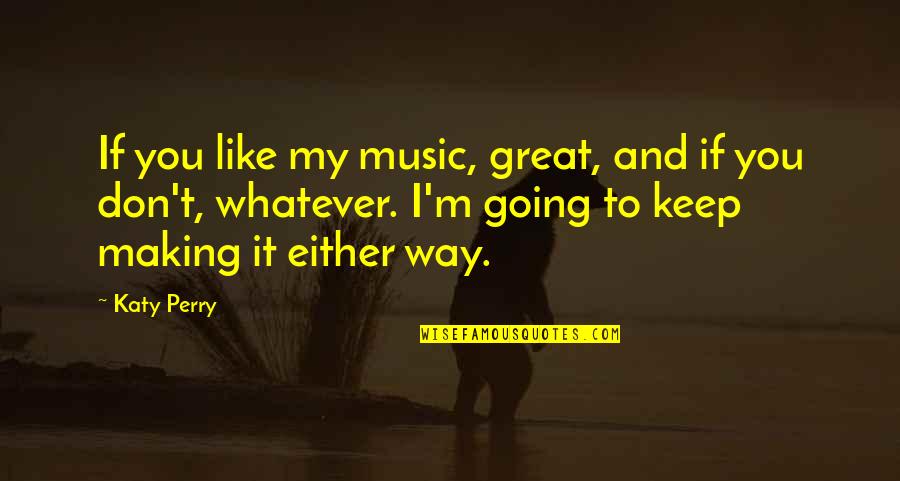 If you like my music, great, and if you don't, whatever. I'm going to keep making it either way.
—
Katy Perry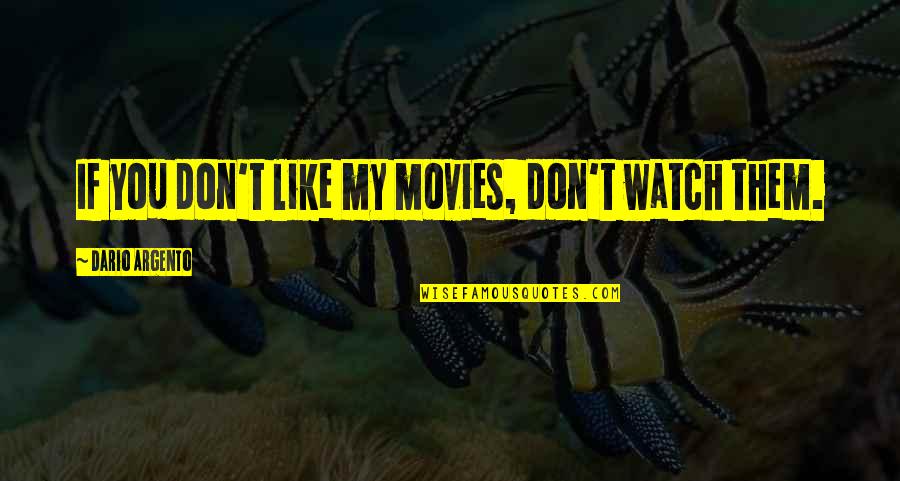 If you don't like my movies, don't watch them.
—
Dario Argento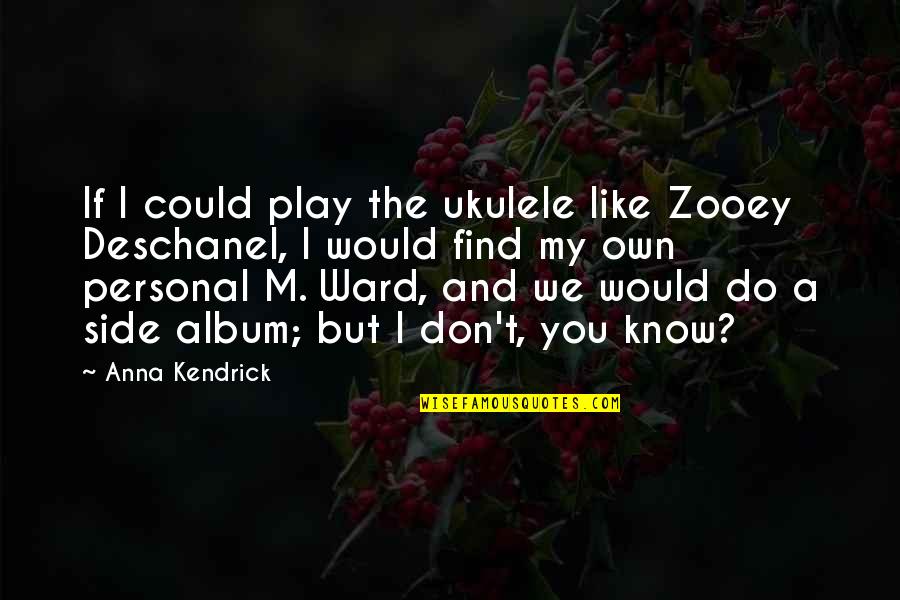 If I could play the ukulele like Zooey Deschanel, I would find my own personal M. Ward, and we would do a side album; but I don't, you know?
—
Anna Kendrick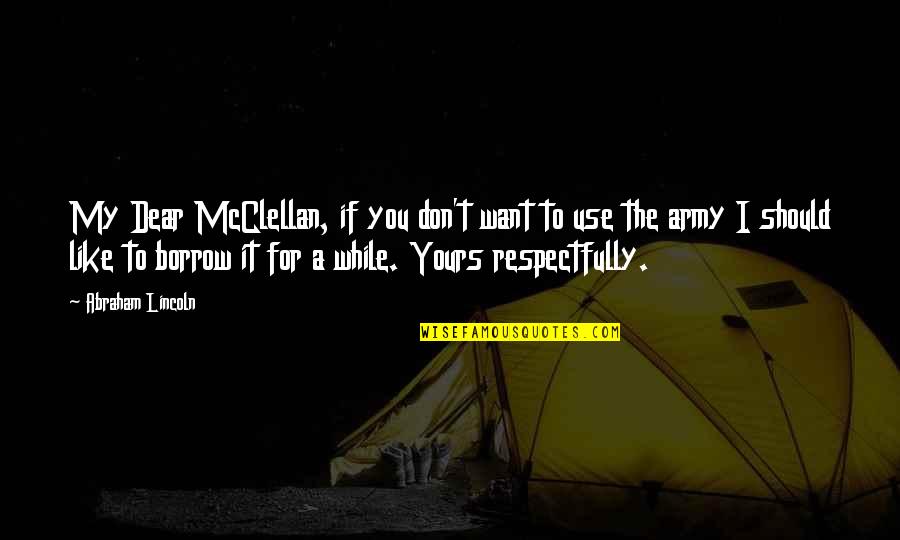 My Dear McClellan, if you don't want to use the army I should like to borrow it for a while. Yours respectfully.
—
Abraham Lincoln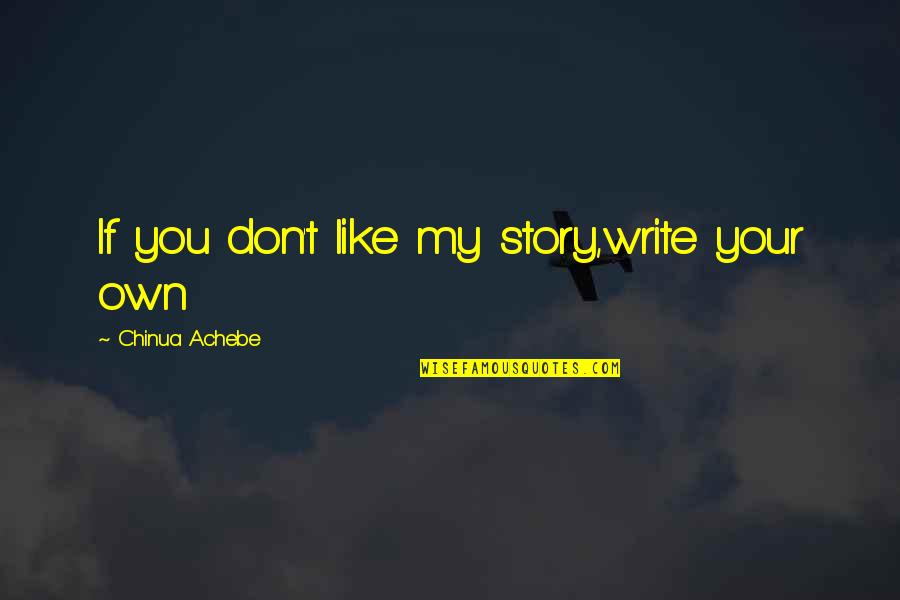 If you don't like my story,write your own
—
Chinua Achebe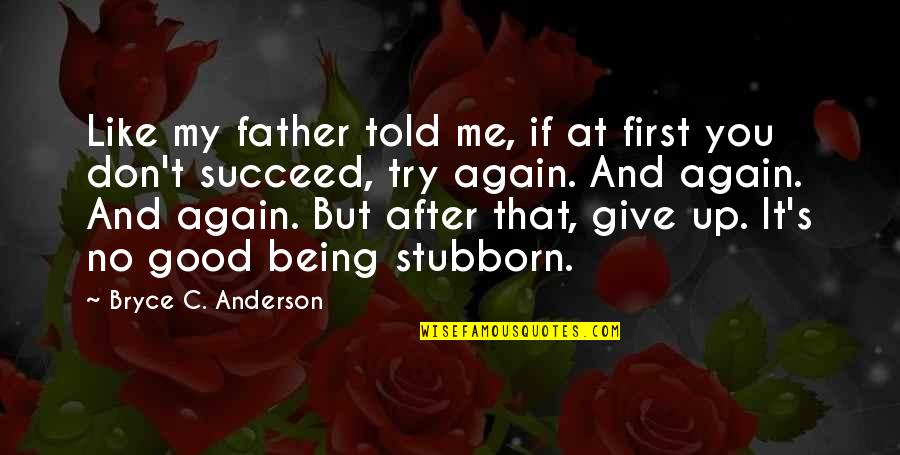 Like my father told me, if at first you don't succeed, try again. And again. And again. But after that, give up. It's no good being stubborn.
—
Bryce C. Anderson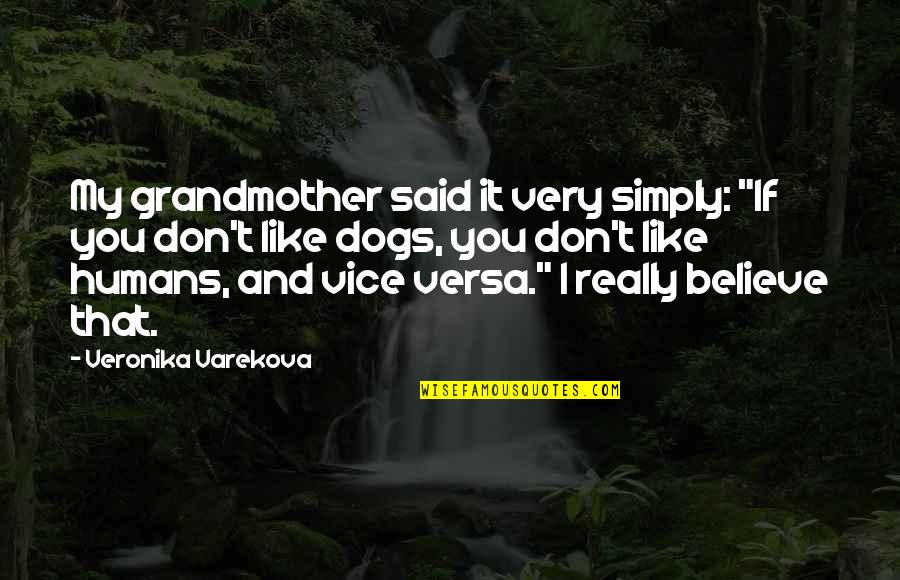 My grandmother said it very simply: "If you don't like dogs, you don't like humans, and vice versa." I really believe that. —
Veronika Varekova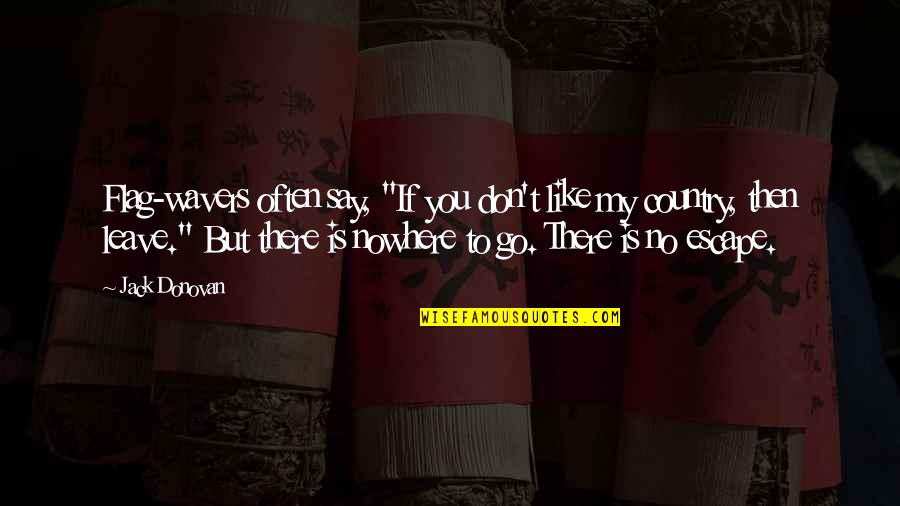 Flag-wavers often say, "
If you don't like my
country, then leave." But there is nowhere to go. There is no escape. —
Jack Donovan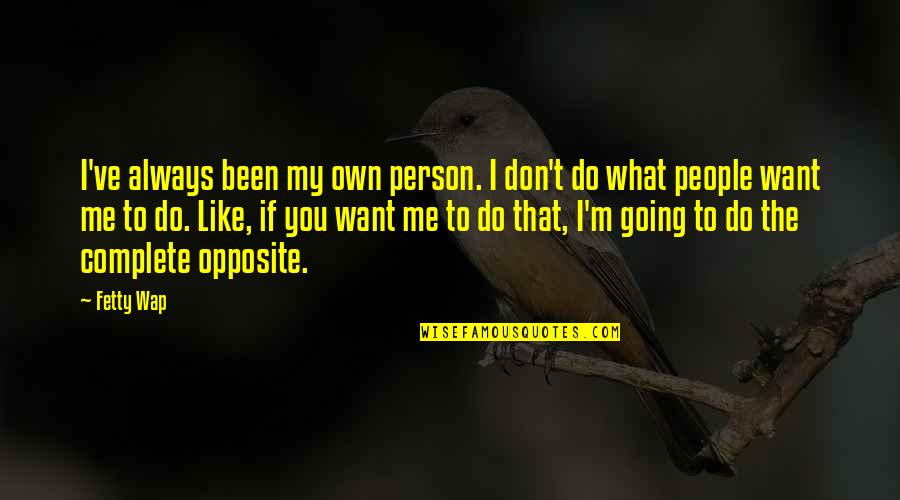 I've always been my own person. I don't do what people want me to do. Like, if you want me to do that, I'm going to do the complete opposite. —
Fetty Wap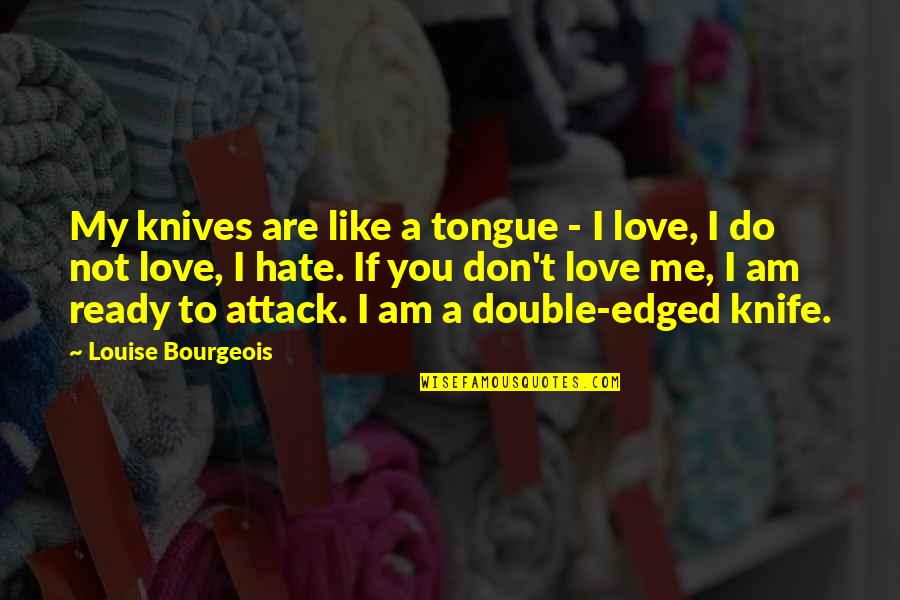 My knives are like a tongue - I love, I do not love, I hate. If you don't love me, I am ready to attack. I am a double-edged knife. —
Louise Bourgeois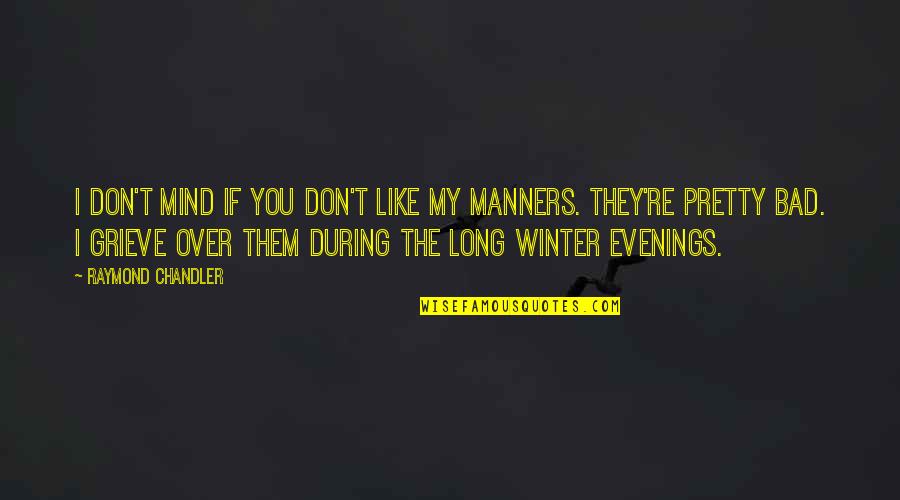 I don't mind
if you don't like my
manners. They're pretty bad. I grieve over them during the long winter evenings. —
Raymond Chandler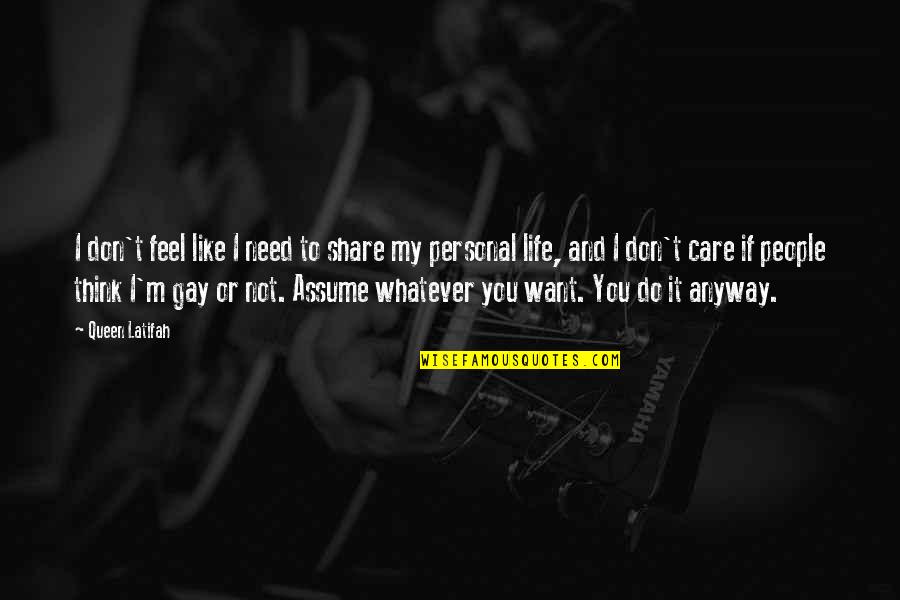 I don't feel like I need to share my personal life, and I don't care if people think I'm gay or not. Assume whatever you want. You do it anyway. —
Queen Latifah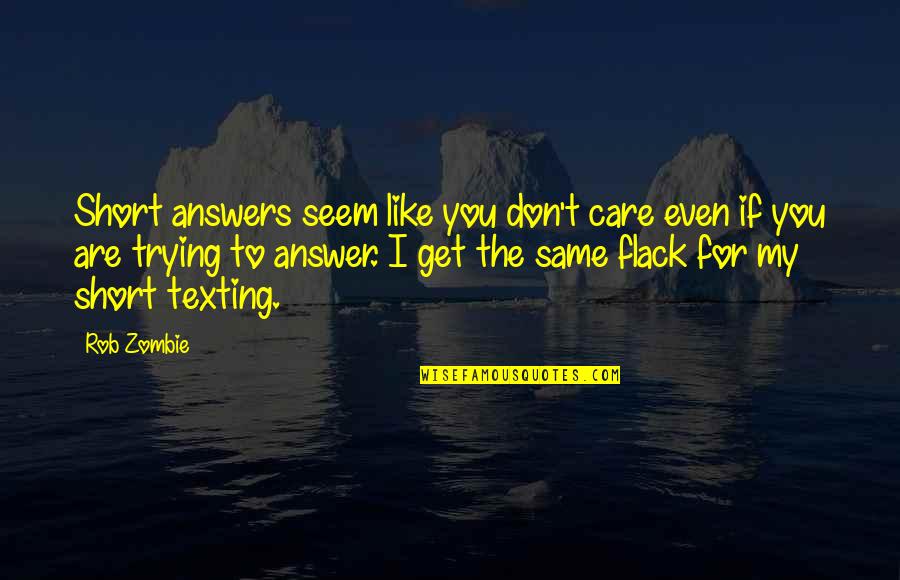 Short answers seem like you don't care even if you are trying to answer. I get the same flack for my short texting. —
Rob Zombie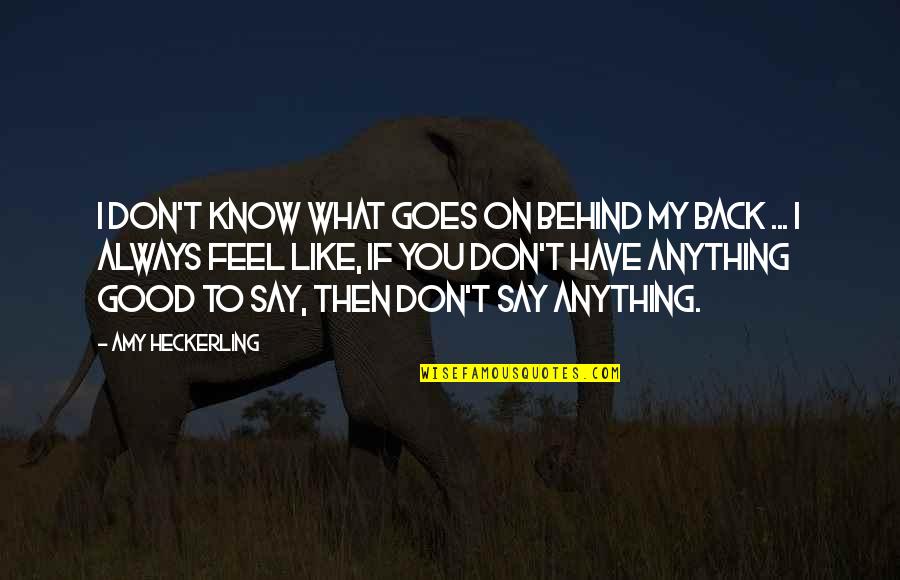 I don't know what goes on behind my back ... I always feel like, if you don't have anything good to say, then don't say anything. —
Amy Heckerling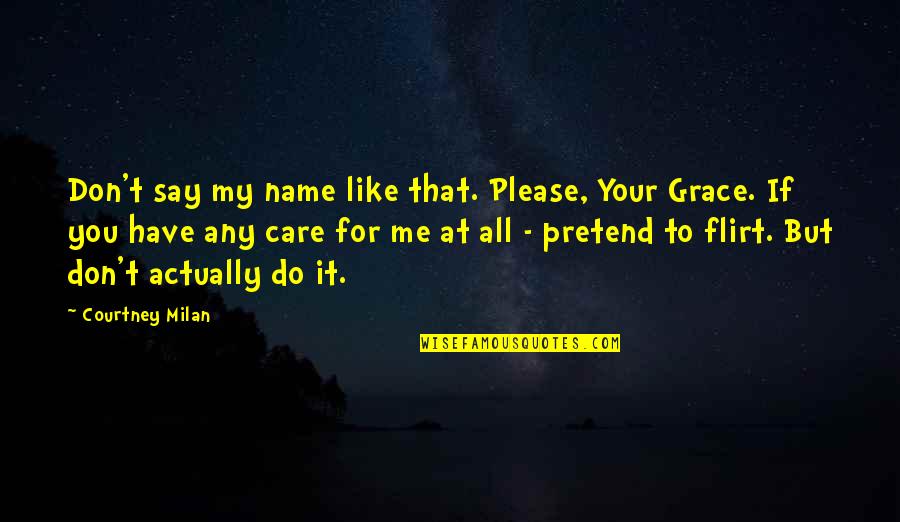 Don't say my name like that. Please, Your Grace. If you have any care for me at all - pretend to flirt. But don't actually do it. —
Courtney Milan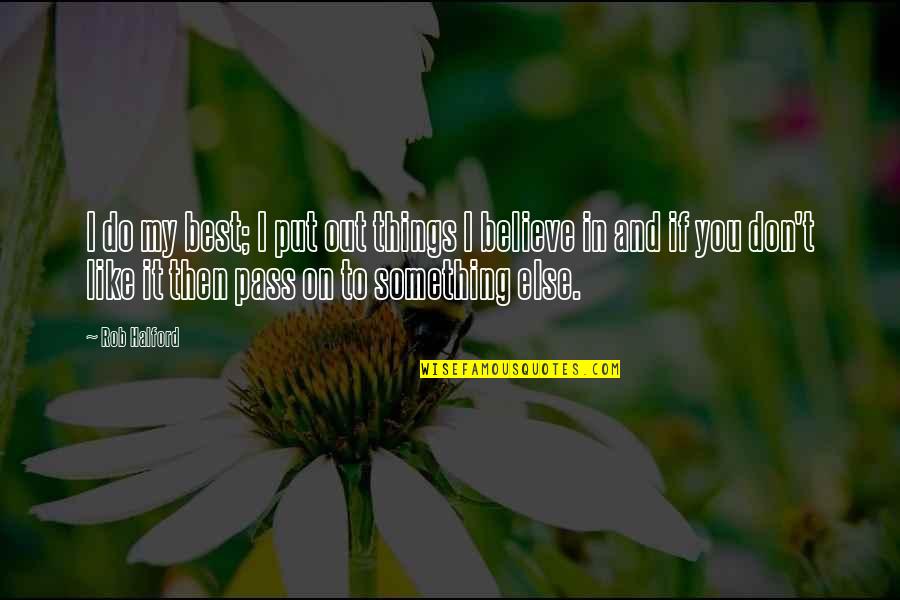 I do my best; I put out things I believe in and if you don't like it then pass on to something else. —
Rob Halford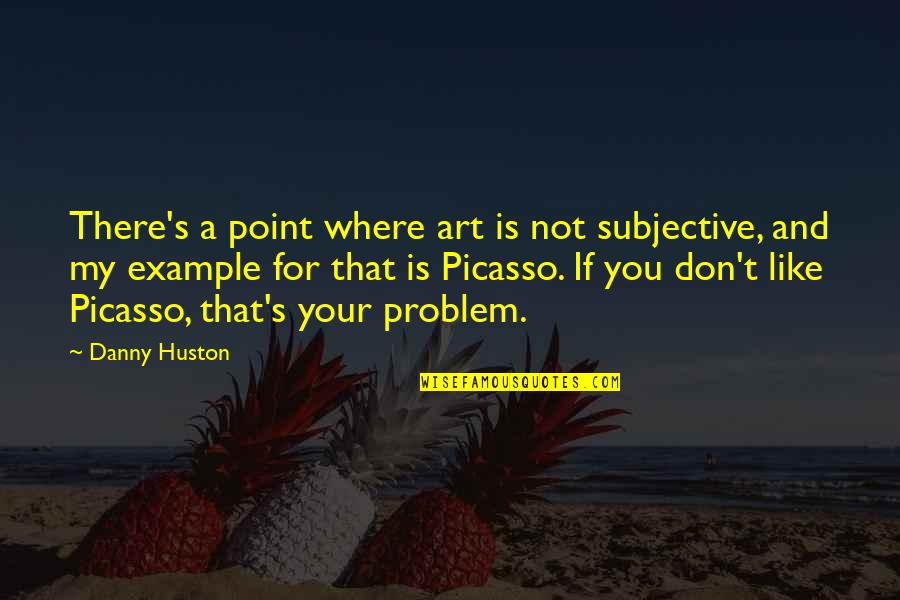 There's a point where art is not subjective, and my example for that is Picasso. If you don't like Picasso, that's your problem. —
Danny Huston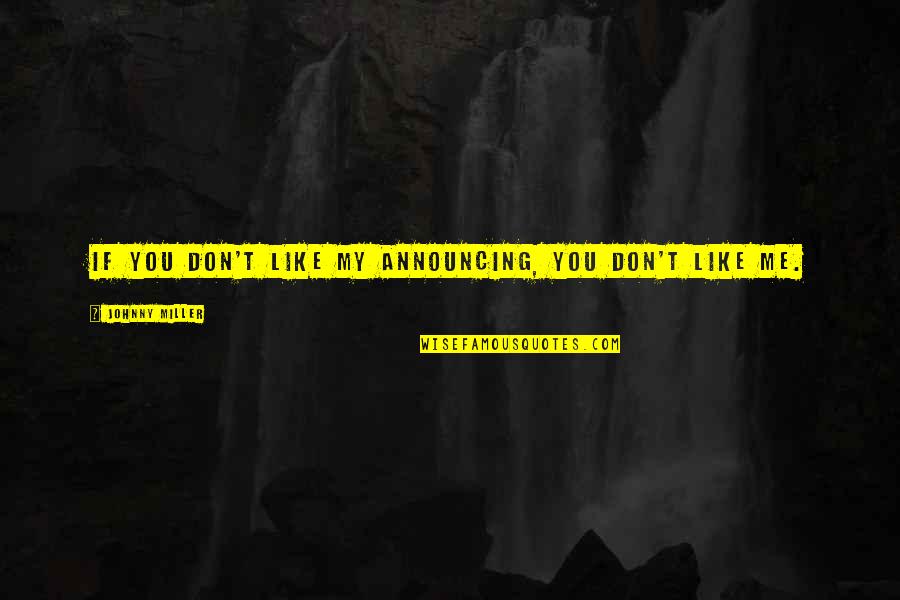 If you don't like my
announcing, you don't like me. —
Johnny Miller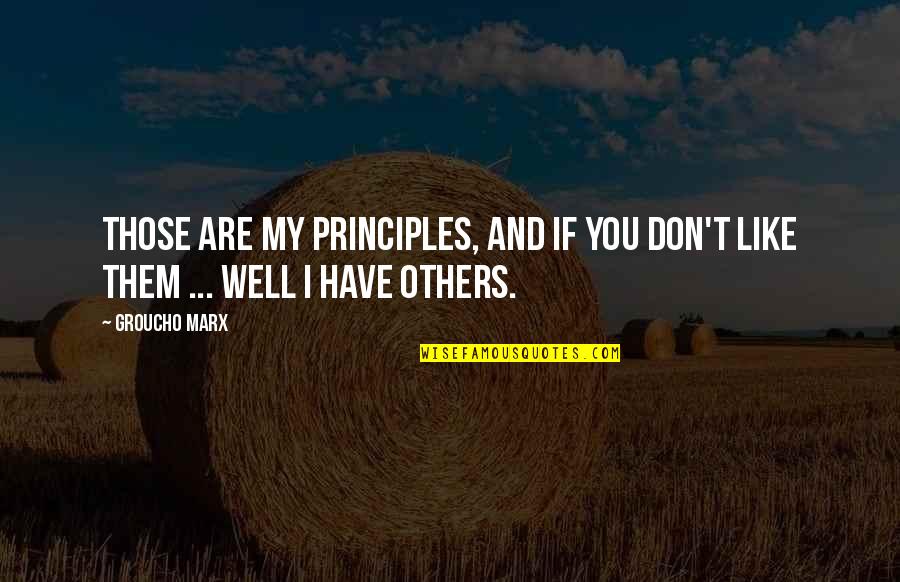 Those are my principles, and if you don't like them ... well I have others. —
Groucho Marx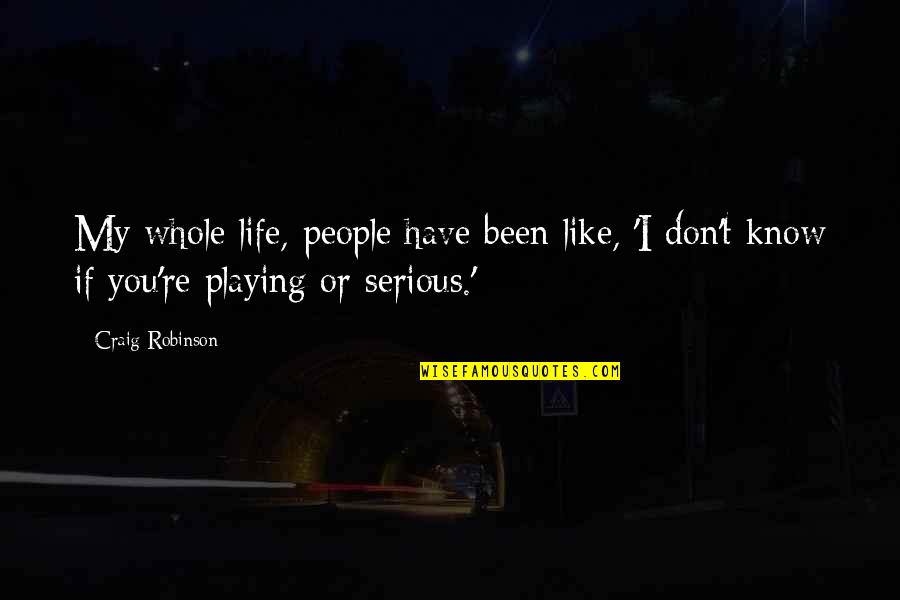 My whole life, people have been like, 'I don't know if you're playing or serious.' —
Craig Robinson
I don't talk politics and I don't talk philosophy or anything like that, but if you look at my work, you might get an expression of me as a person. —
Al Pacino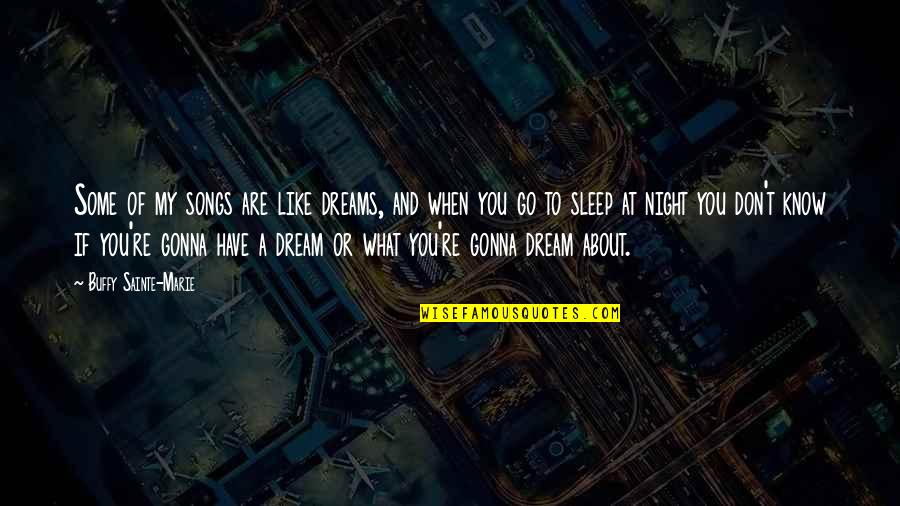 Some of my songs are like dreams, and when you go to sleep at night you don't know if you're gonna have a dream or what you're gonna dream about. —
Buffy Sainte-Marie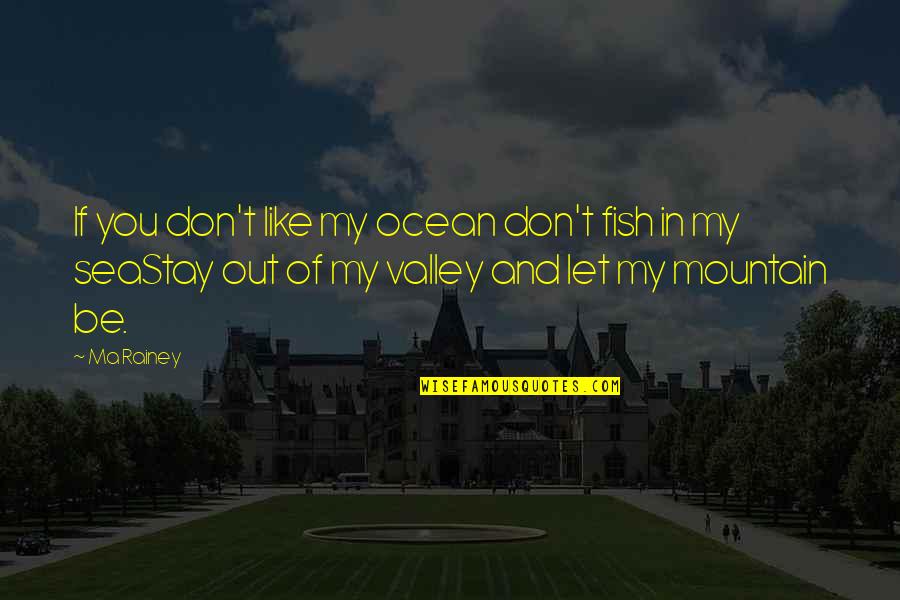 If you don't like my
ocean don't fish in my sea
Stay out of my valley and let my mountain be. —
Ma Rainey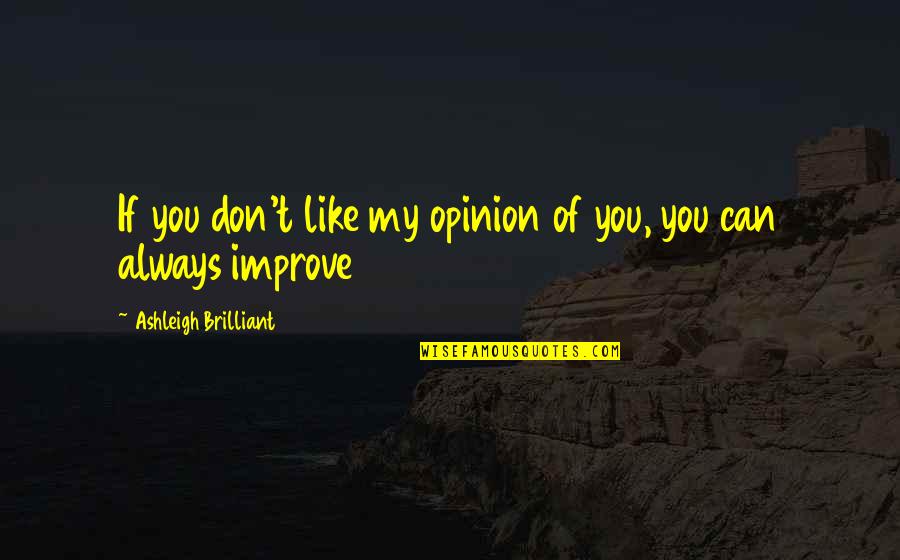 If you don't like my
opinion of you, you can always improve —
Ashleigh Brilliant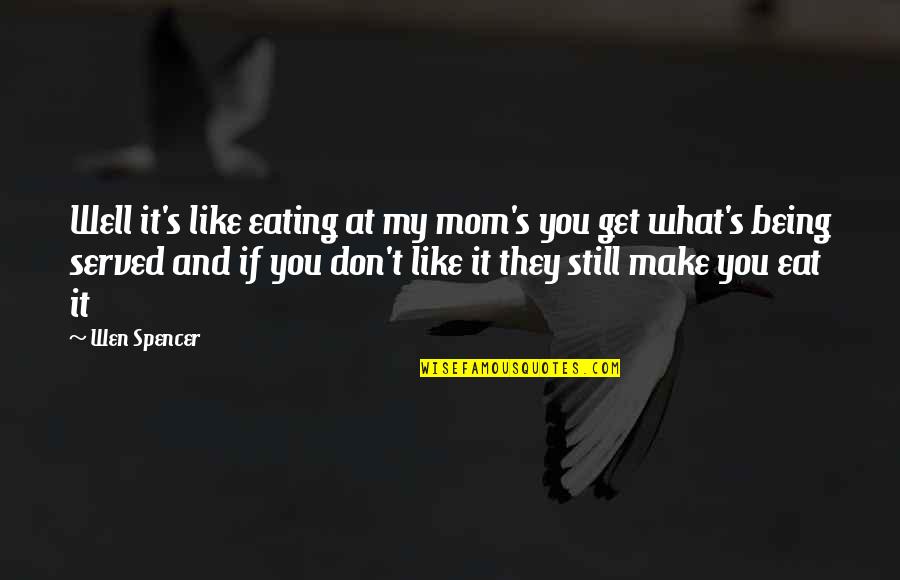 Well it's like eating at my mom's you get what's being served and if you don't like it they still make you eat it —
Wen Spencer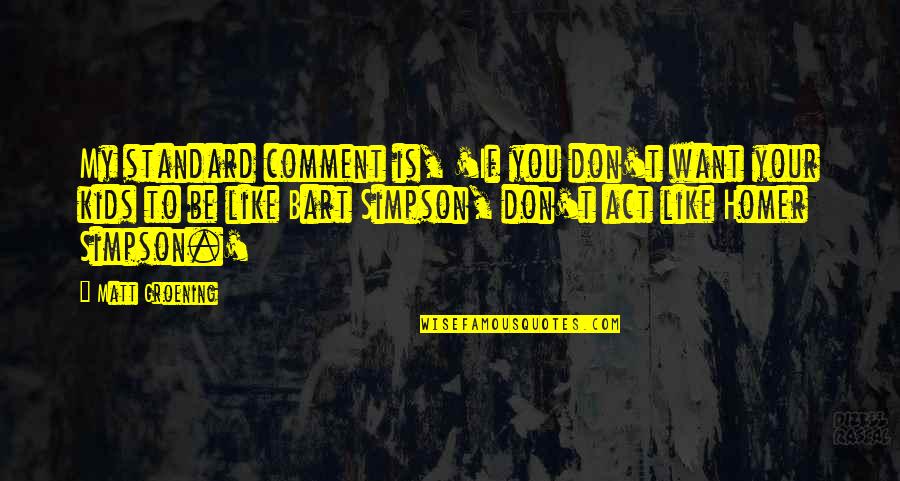 My standard comment is, 'If you don't want your kids to be like Bart Simpson, don't act like Homer Simpson.' —
Matt Groening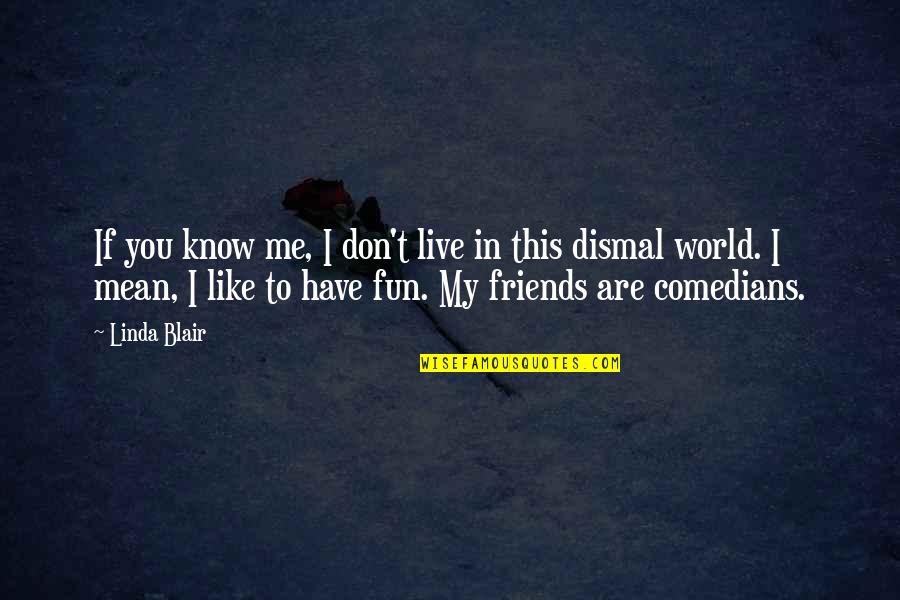 If you know me, I don't live in this dismal world. I mean, I like to have fun. My friends are comedians. —
Linda Blair
You have to be yourself. Stay true to who and what you are. And if people still like you, that's great! If they don't, that's their problem. —
Sting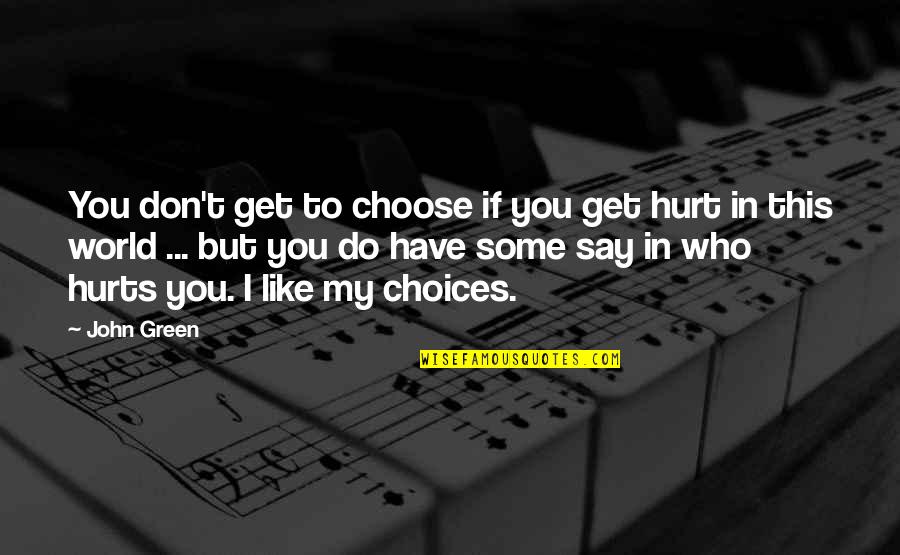 You don't get to choose if you get hurt in this world ... but you do have some say in who hurts you. I like my choices. —
John Green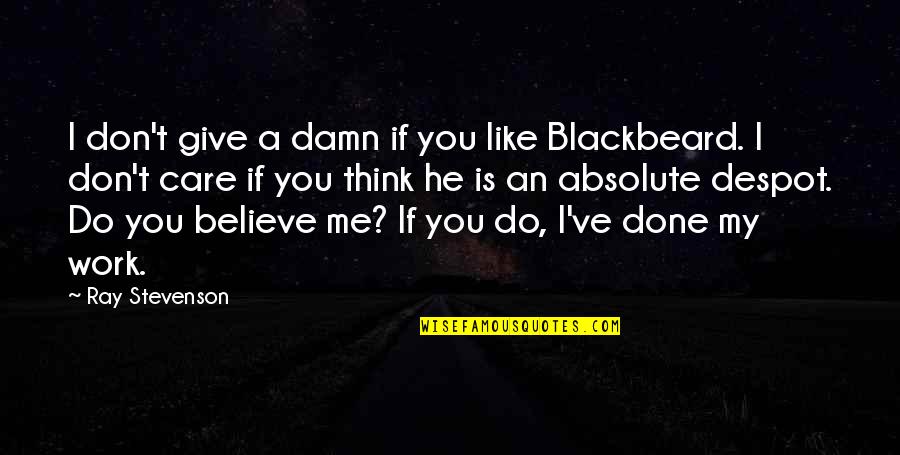 I don't give a damn if you like Blackbeard. I don't care if you think he is an absolute despot. Do you believe me? If you do, I've done my work. —
Ray Stevenson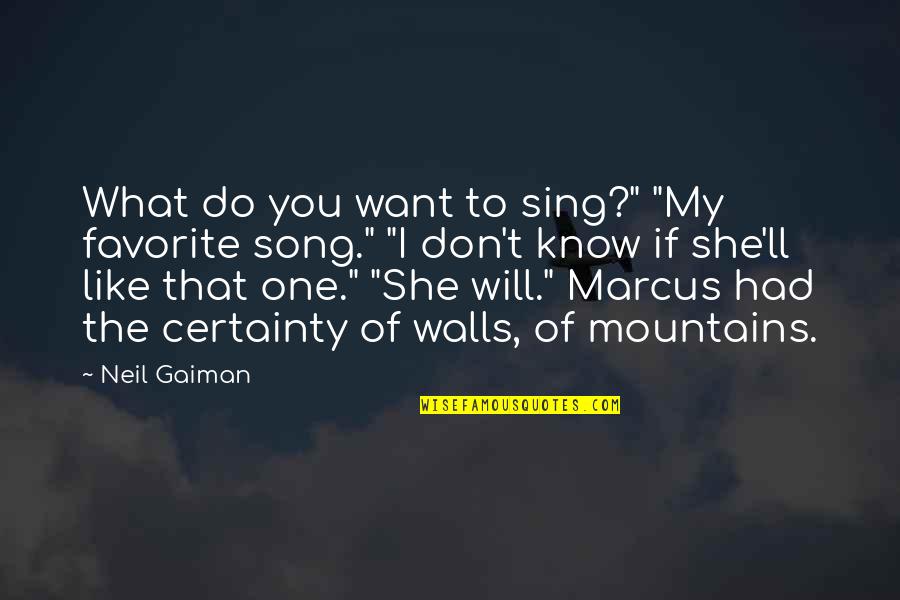 What do you want to sing?" "My favorite song." "I don't know if she'll like that one." "She will." Marcus had the certainty of walls, of mountains. —
Neil Gaiman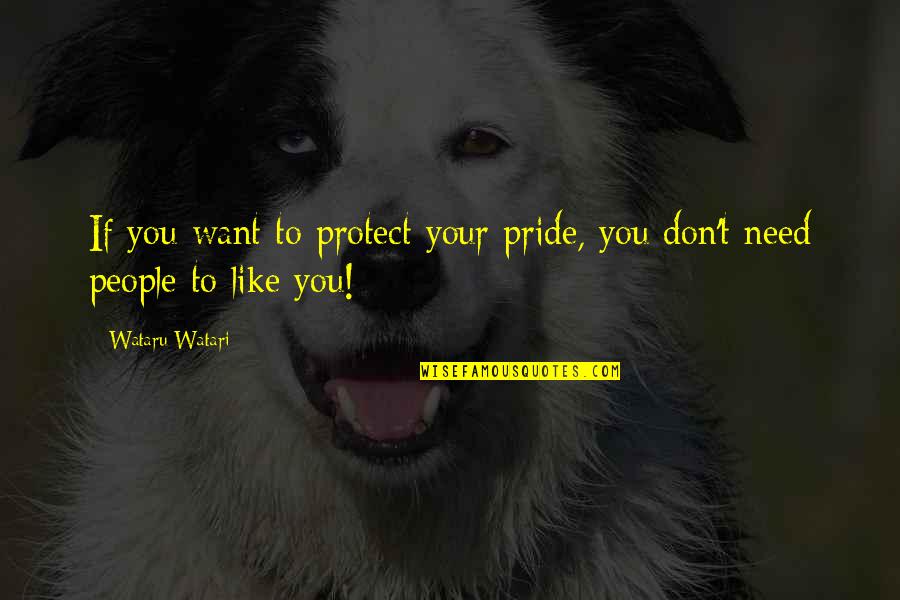 If you want to protect your pride, you don't need people to like you! —
Wataru Watari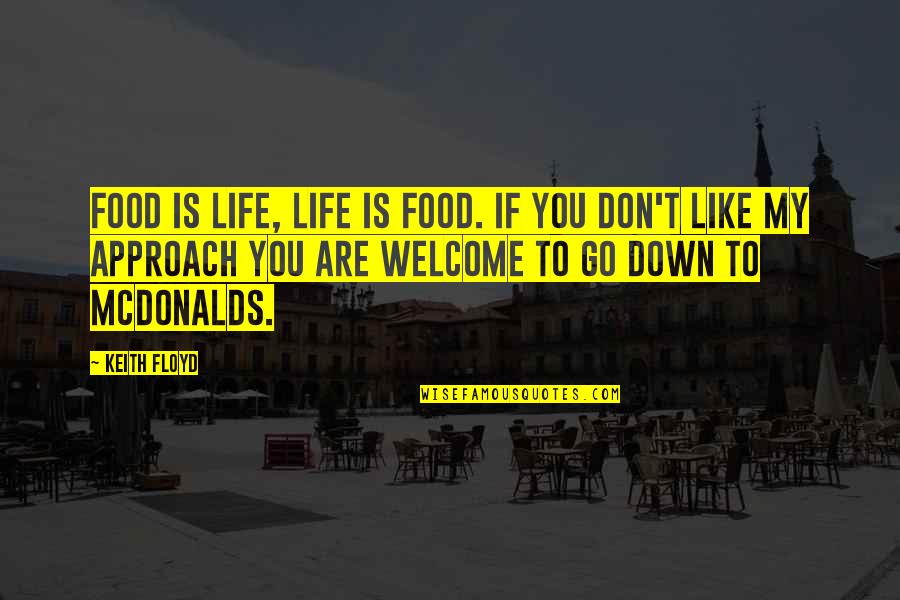 Food is life, life is food.
If you don't like my
approach you are welcome to go down to McDonalds. —
Keith Floyd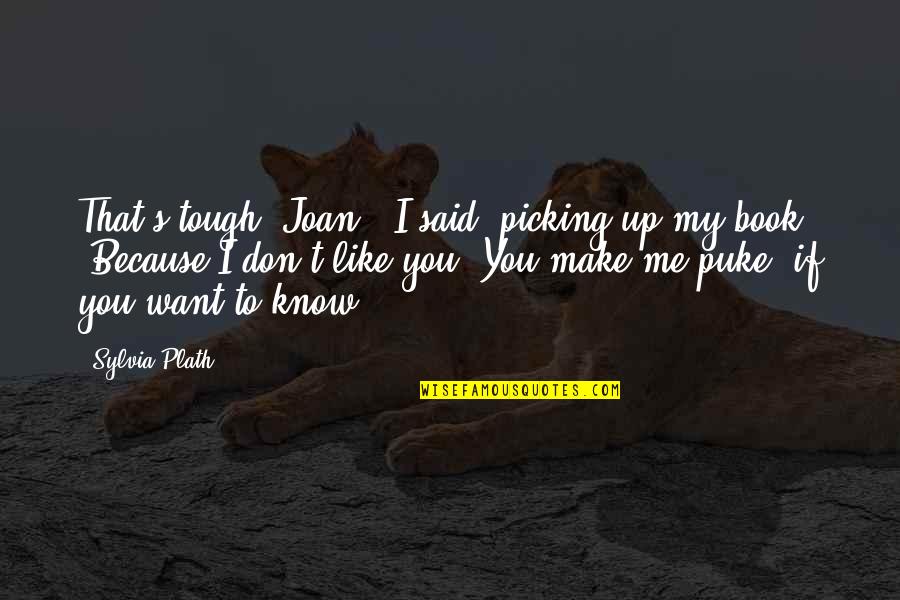 That's tough, Joan," I said, picking up my book. "Because I don't like you. You make me puke, if you want to know. —
Sylvia Plath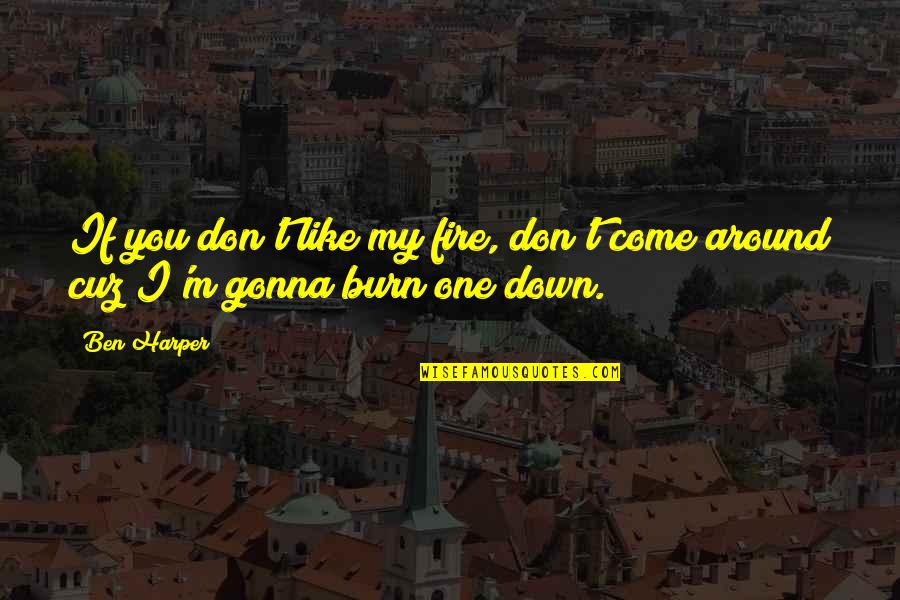 If you don't like my
fire, don't come around cuz I'm gonna burn one down. —
Ben Harper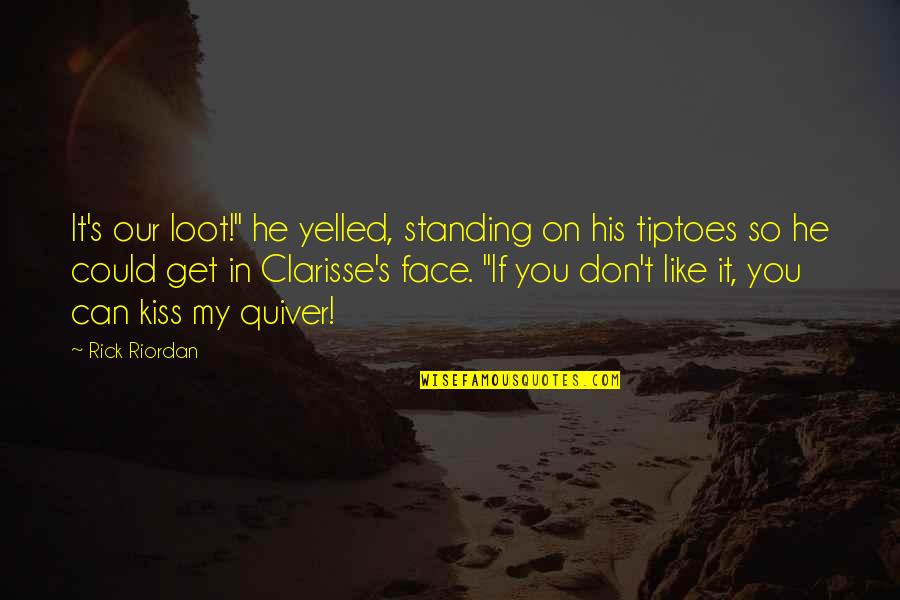 It's our loot!" he yelled, standing on his tiptoes so he could get in Clarisse's face. "If you don't like it, you can kiss my quiver! —
Rick Riordan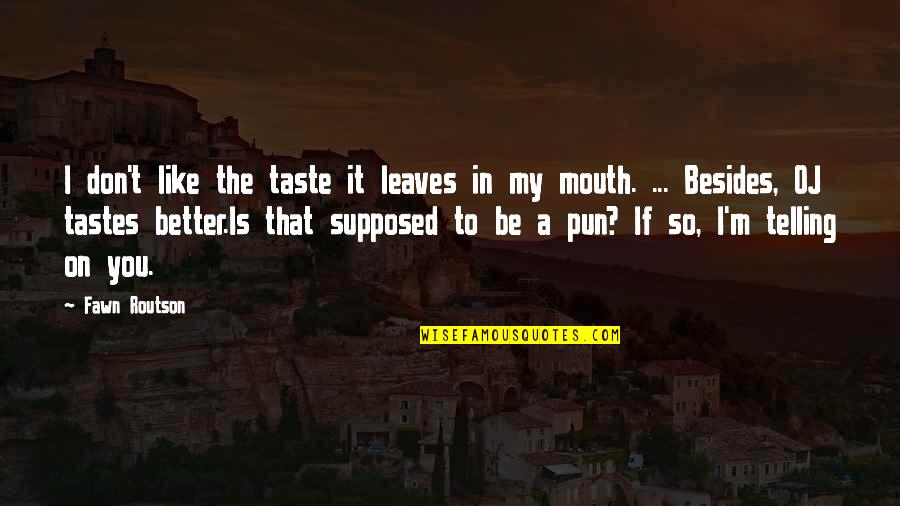 I don't like the taste it leaves in my mouth. ... Besides, OJ tastes better.
Is that supposed to be a pun? If so, I'm telling on you. —
Fawn Routson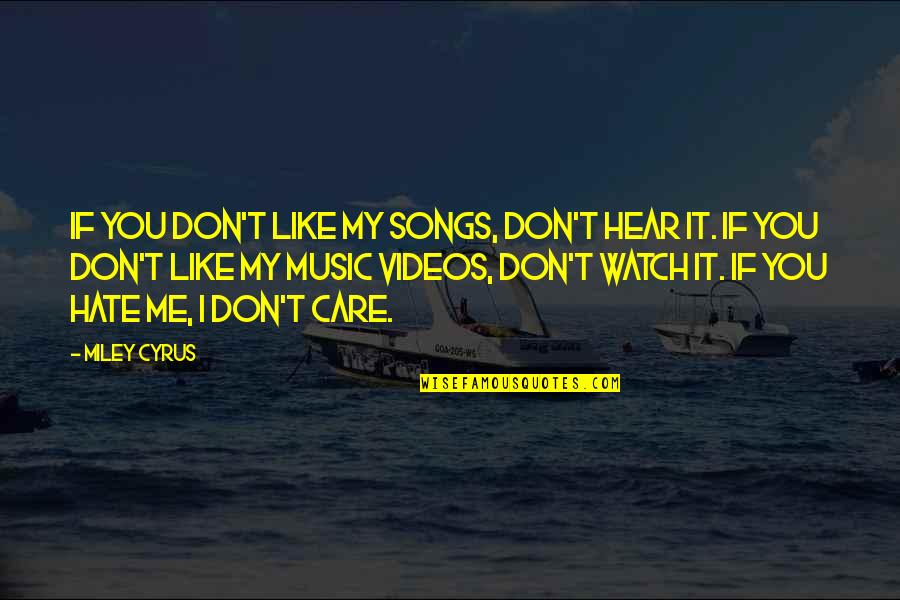 If you don't like my
songs, don't hear it.
If you don't like my
music videos, don't watch it. If you hate me, I don't care. —
Miley Cyrus