If It's Easy It's Not Worth Quotes
Collection of top 36 famous quotes about If It's Easy It's Not Worth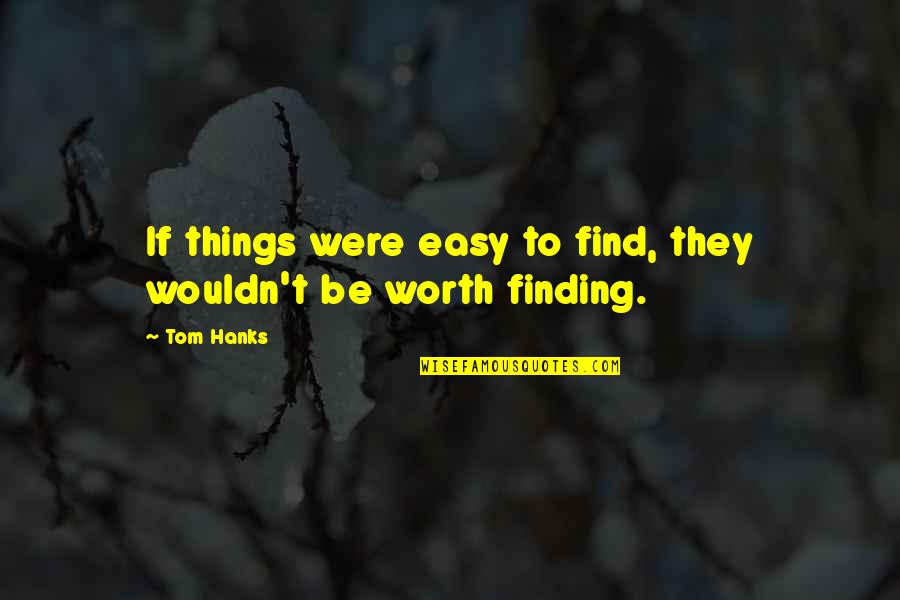 If things were easy to find, they wouldn't be worth finding.
—
Tom Hanks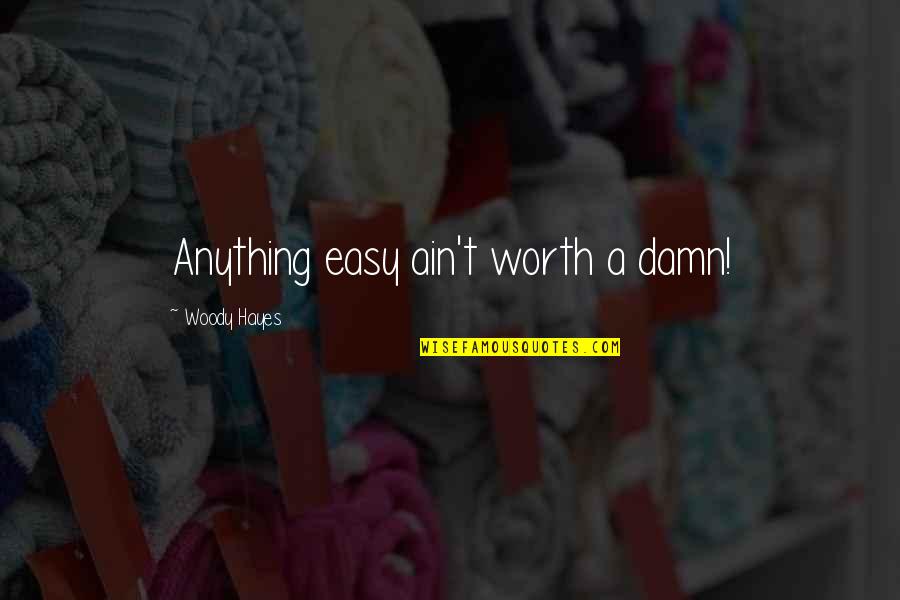 Anything easy ain't worth a damn!
—
Woody Hayes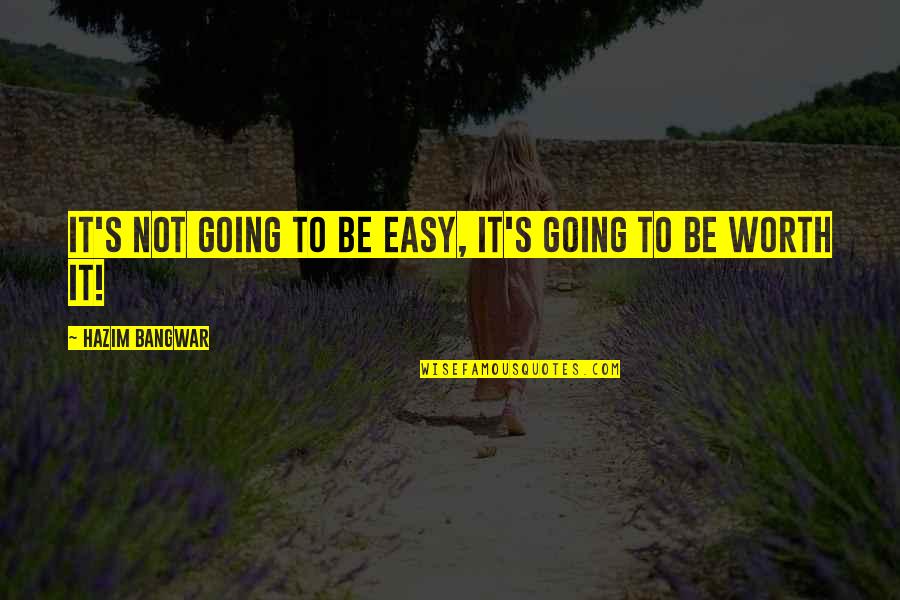 It's not going to be easy, it's going to be worth it!
—
Hazim Bangwar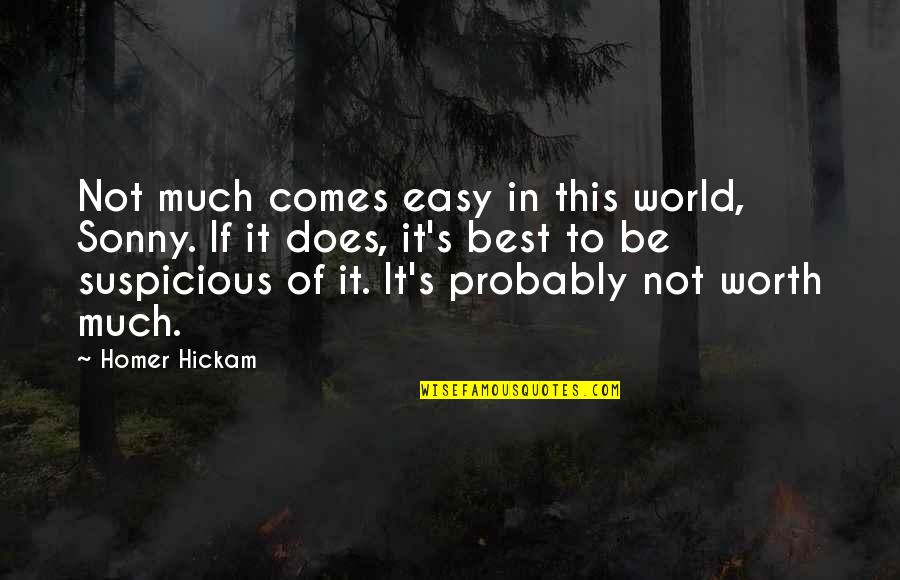 Not much comes easy in this world, Sonny. If it does, it's best to be suspicious of it. It's probably not worth much.
—
Homer Hickam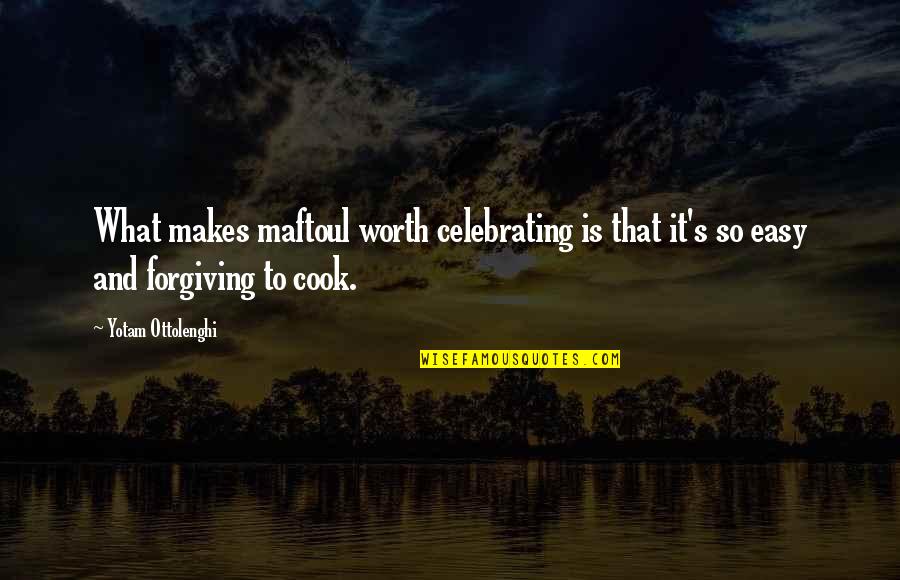 What makes maftoul worth celebrating is that it's so easy and forgiving to cook.
—
Yotam Ottolenghi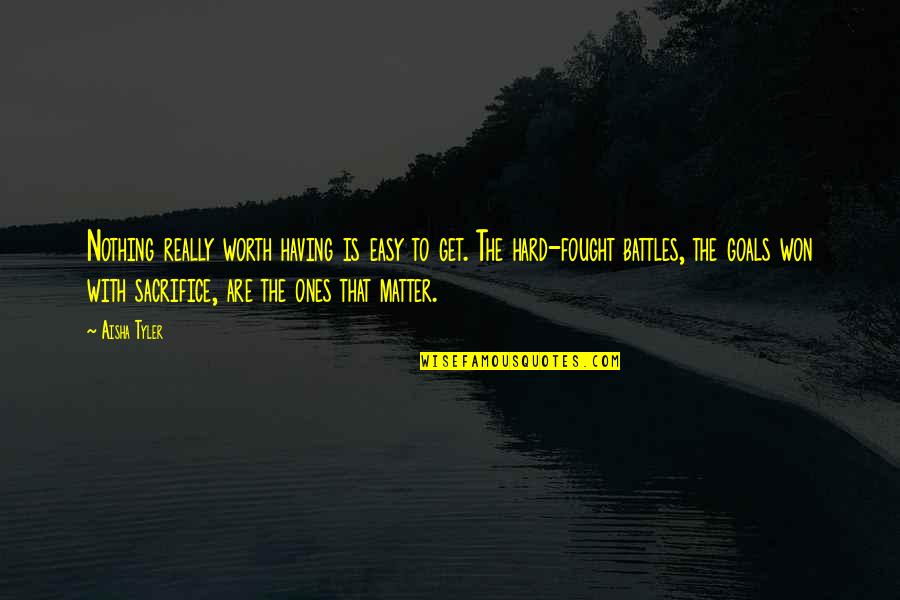 Nothing really worth having is easy to get. The hard-fought battles, the goals won with sacrifice, are the ones that matter.
—
Aisha Tyler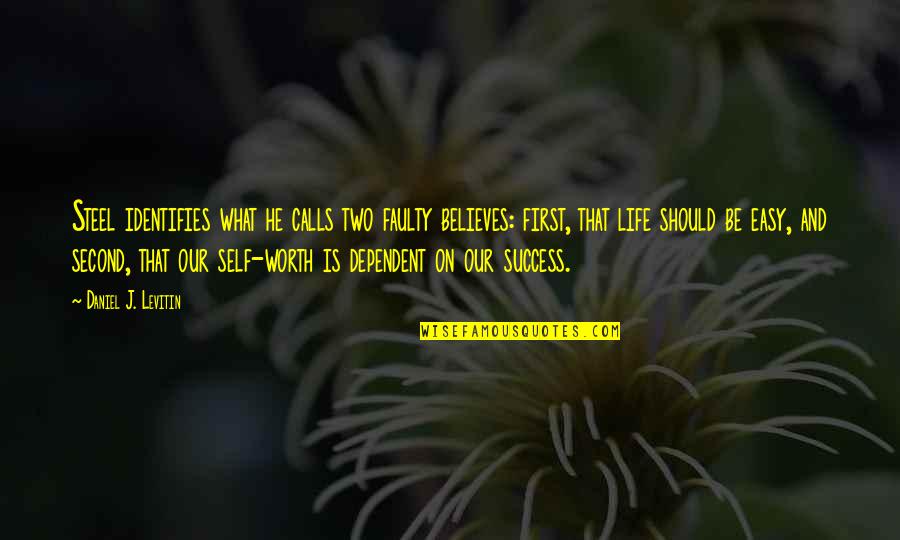 Steel identifies what he calls two faulty believes: first, that life should be easy, and second, that our self-worth is dependent on our success.
—
Daniel J. Levitin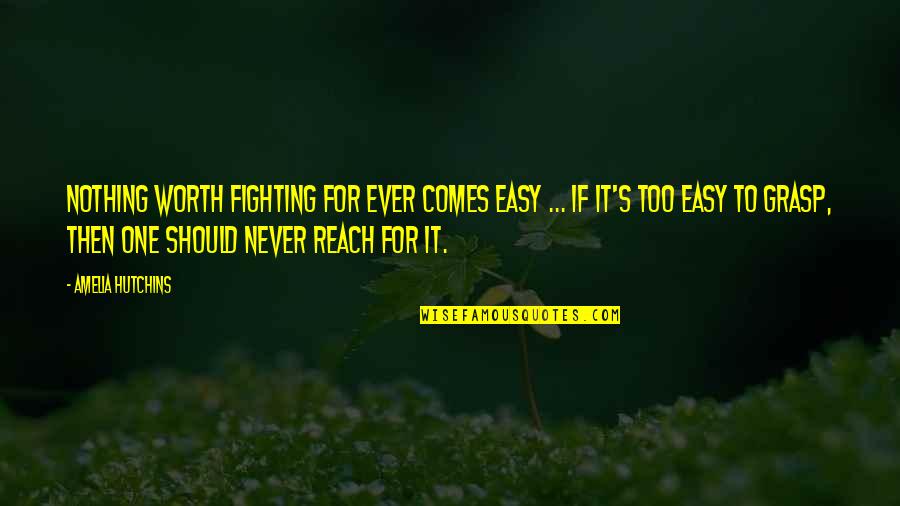 Nothing worth fighting for ever comes easy ... If it's too easy to grasp, then one should never reach for it.
—
Amelia Hutchins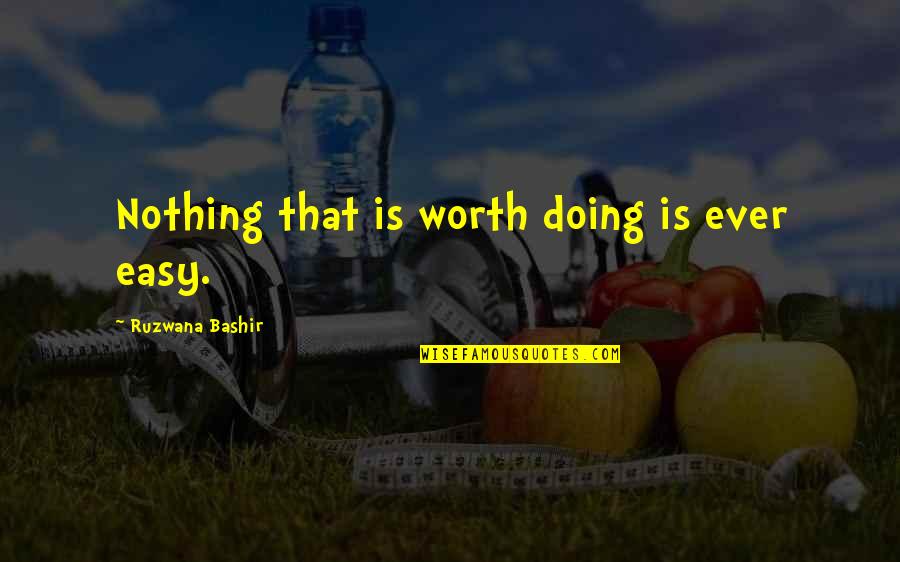 Nothing that is worth doing is ever easy.
—
Ruzwana Bashir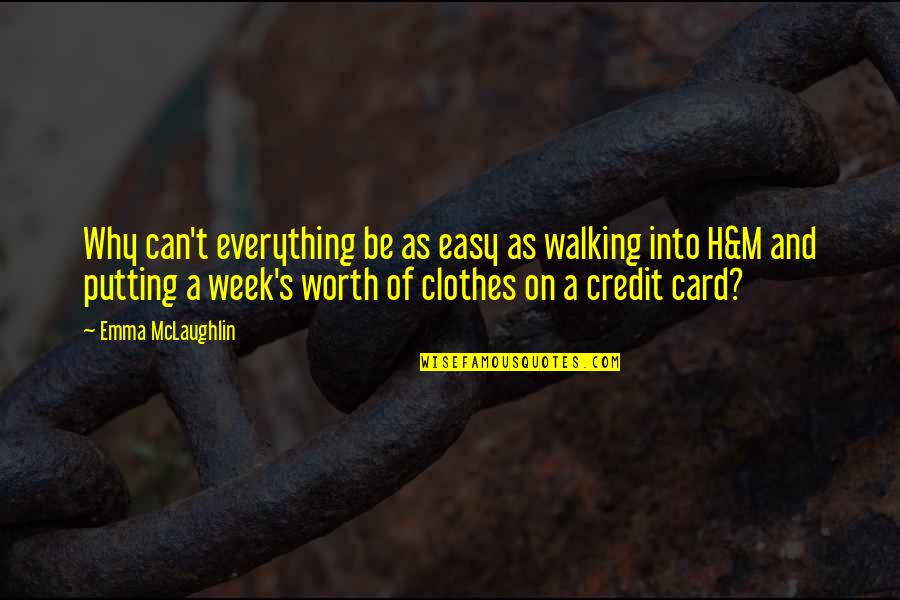 Why can't everything be as easy as walking into H&M and putting a week's worth of clothes on a credit card? —
Emma McLaughlin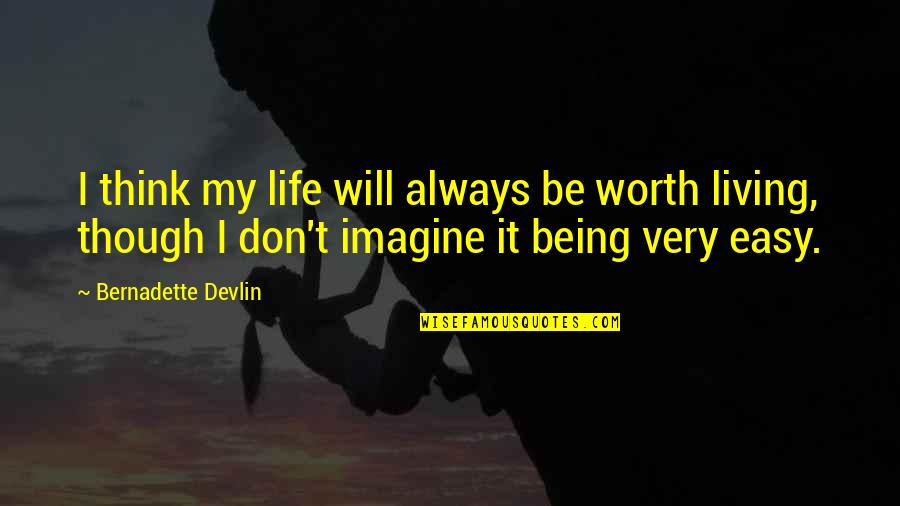 I think my life will always be worth living, though I don't imagine it being very easy. —
Bernadette Devlin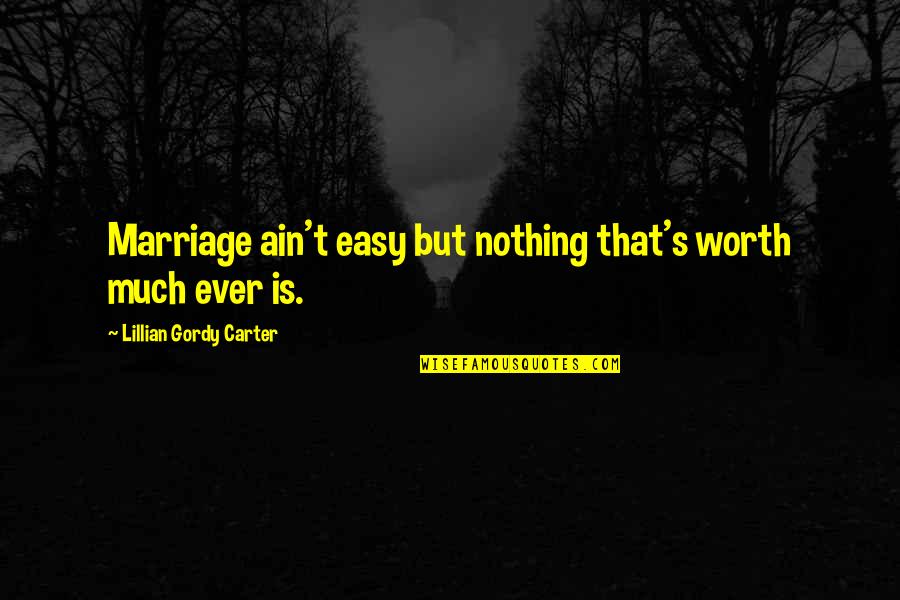 Marriage ain't easy but nothing that's worth much ever is. —
Lillian Gordy Carter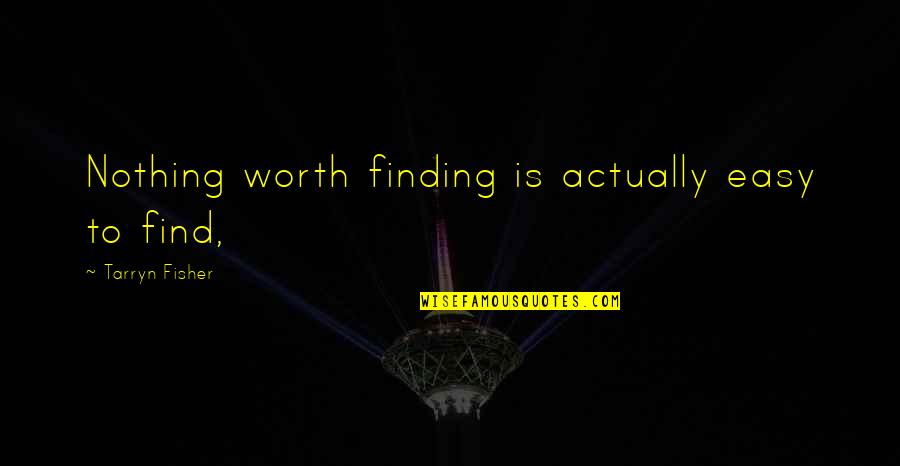 Nothing worth finding is actually easy to find, —
Tarryn Fisher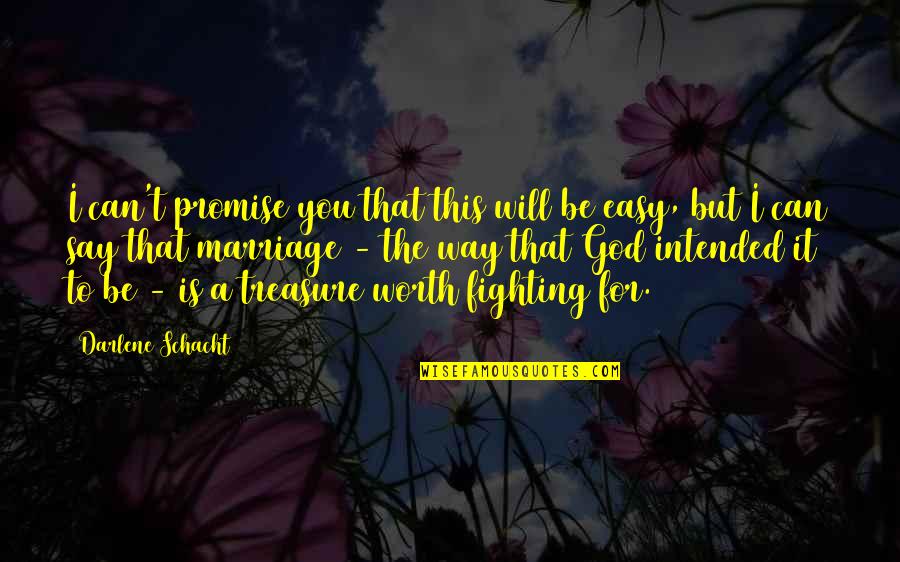 I can't promise you that this will be easy, but I can say that marriage - the way that God intended it to be - is a treasure worth fighting for. —
Darlene Schacht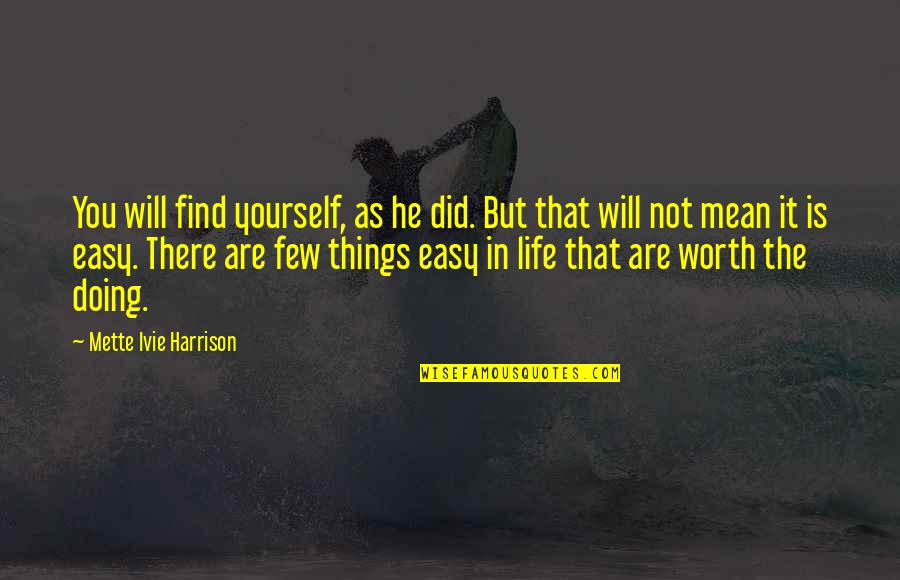 You will find yourself, as he did. But that will not mean it is easy. There are few things easy in life that are worth the doing. —
Mette Ivie Harrison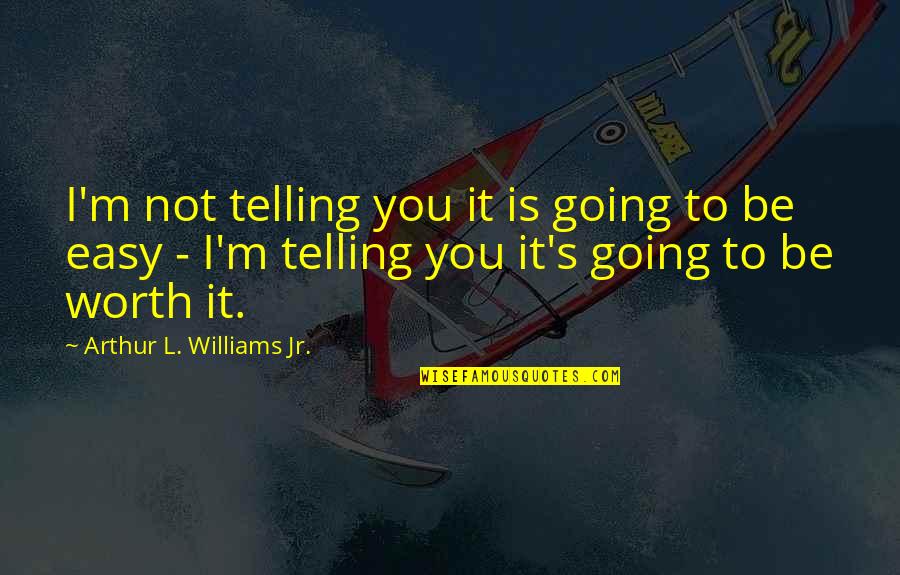 I'm not telling you it is going to be easy - I'm telling you it's going to be worth it. —
Arthur L. Williams Jr.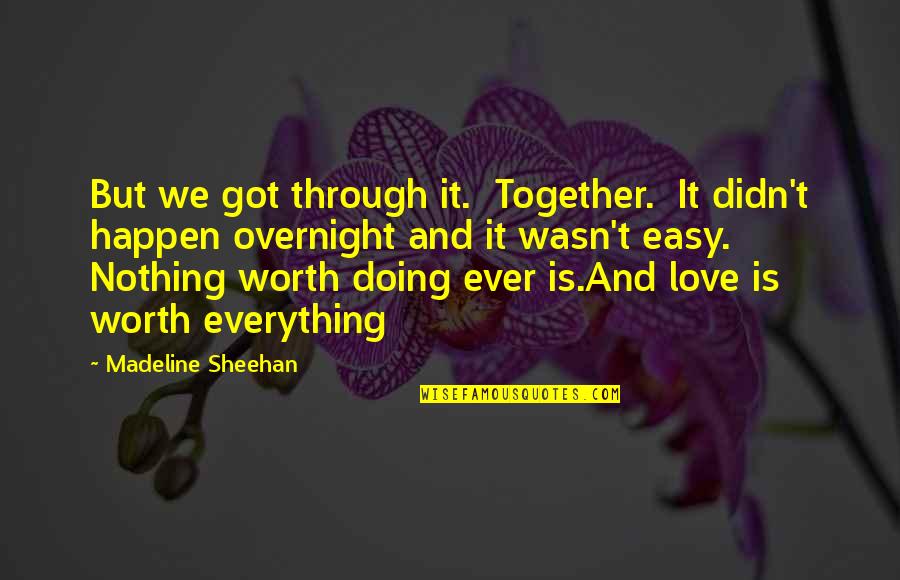 But we got through it. Together. It didn't happen overnight and it wasn't easy.
Nothing worth doing ever is.
And love is worth everything —
Madeline Sheehan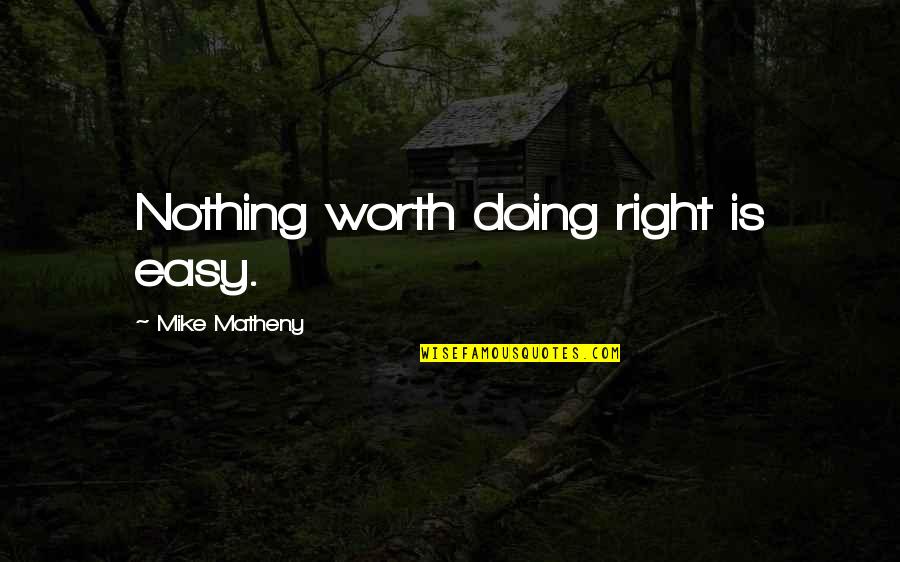 Nothing worth doing right is easy. —
Mike Matheny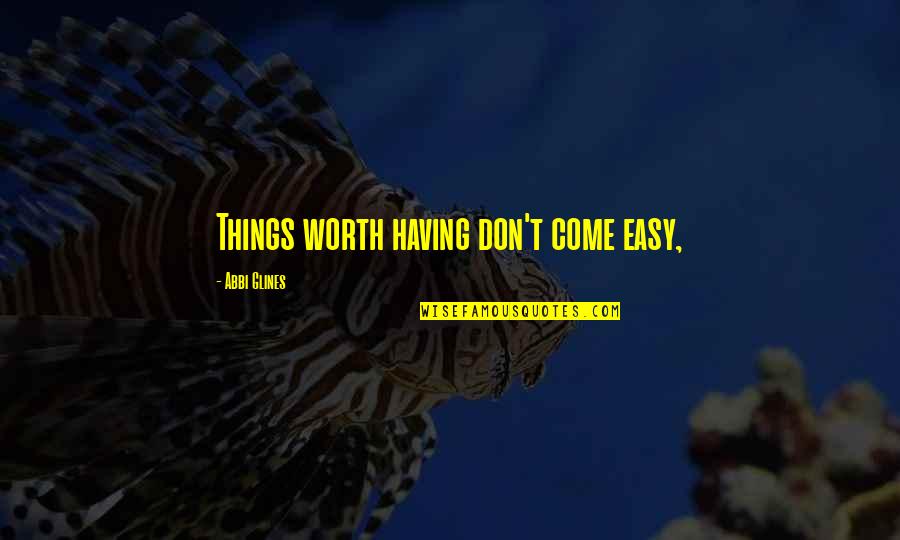 Things worth having don't come easy, —
Abbi Glines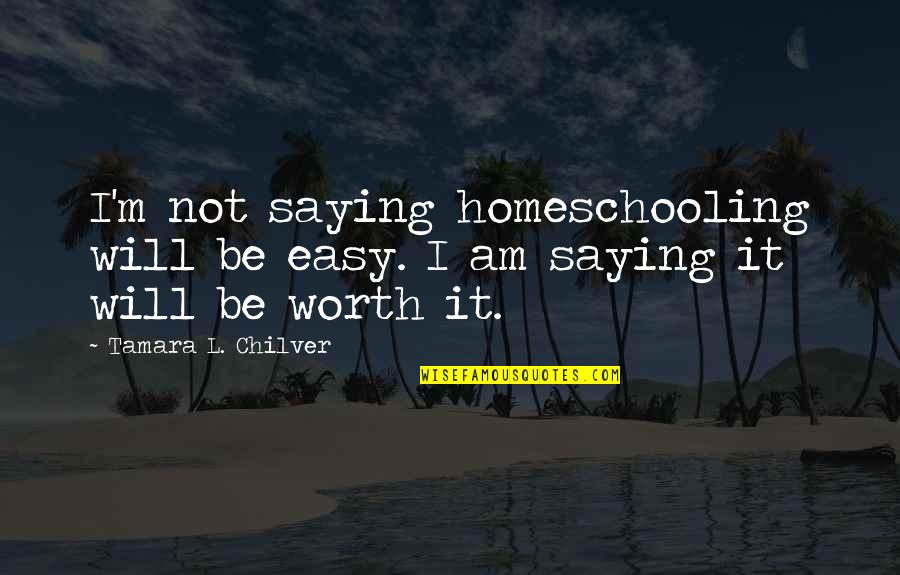 I'm not saying homeschooling will be easy. I am saying it will be worth it. —
Tamara L. Chilver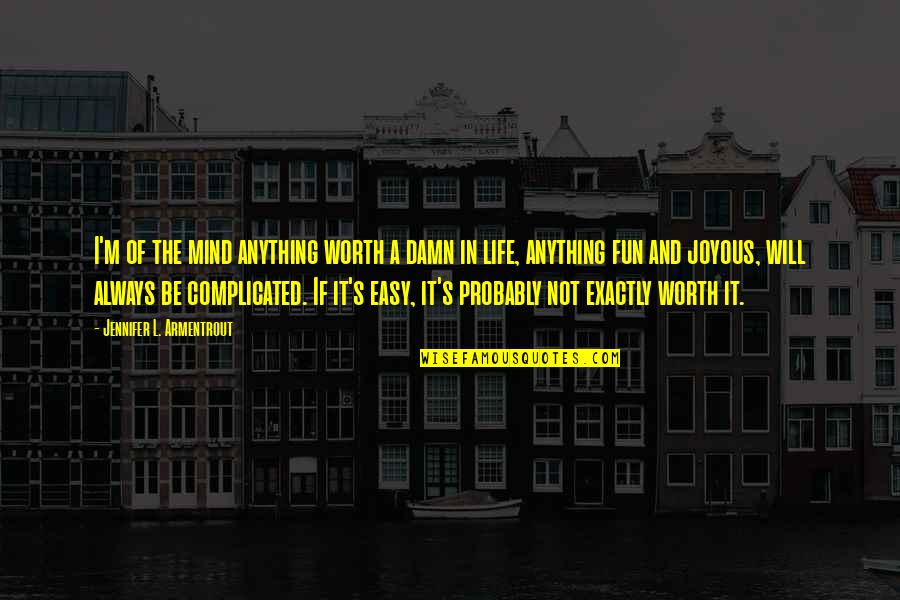 I'm of the mind anything worth a damn in life, anything fun and joyous, will always be complicated. If it's easy, it's probably not exactly worth it. —
Jennifer L. Armentrout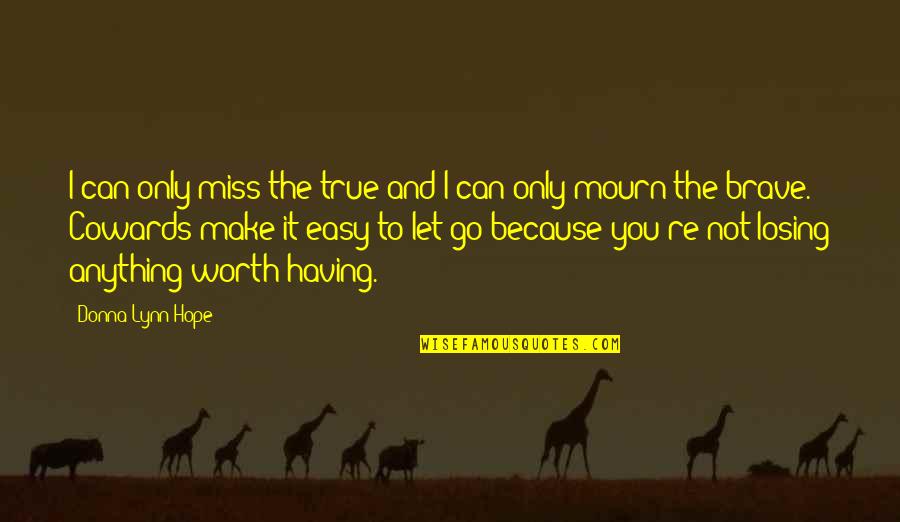 I can only miss the true and I can only mourn the brave. Cowards make it easy to let go because you're not losing anything worth having. —
Donna Lynn Hope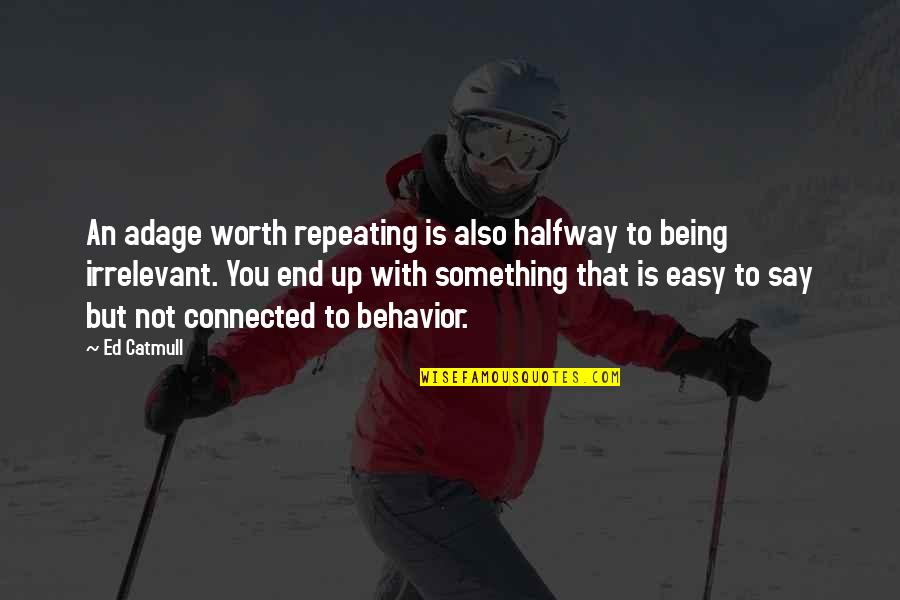 An adage worth repeating is also halfway to being irrelevant. You end up with something that is easy to say but not connected to behavior. —
Ed Catmull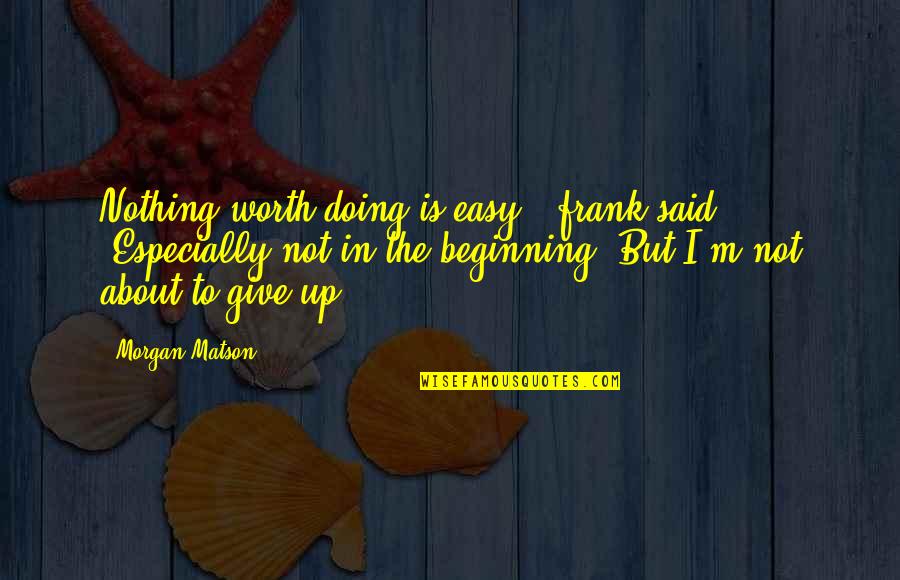 Nothing worth doing is easy," frank said. "Especially not in the beginning. But I'm not about to give up. —
Morgan Matson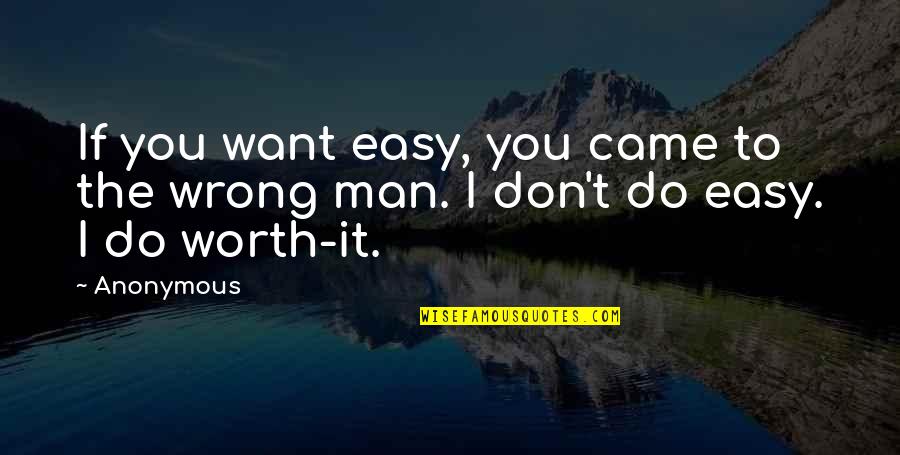 If you want easy, you came to the wrong man. I don't do easy. I do worth-it. —
Anonymous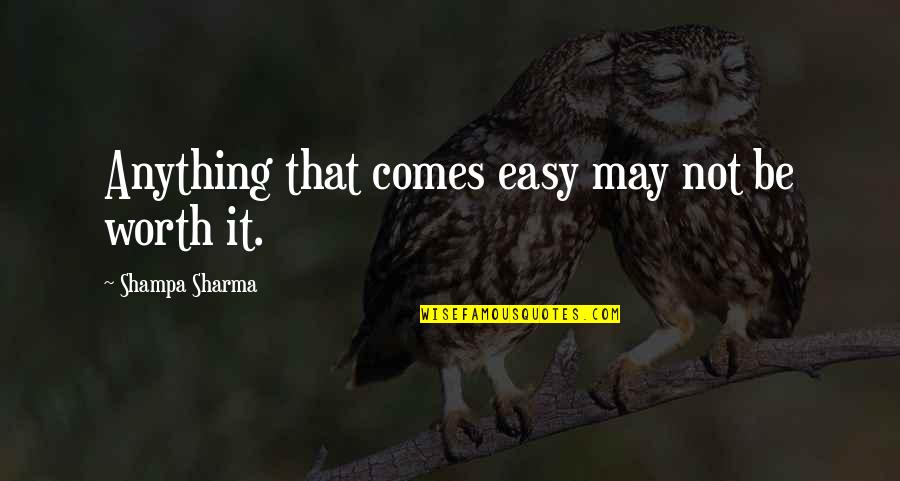 Anything that comes easy may not be worth it. —
Shampa Sharma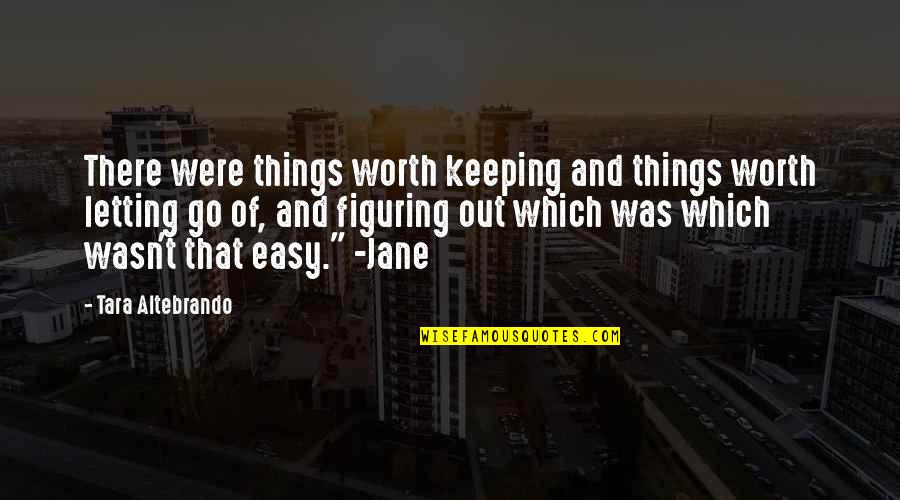 There were things worth keeping and things worth letting go of, and figuring out which was which wasn't that easy." -Jane —
Tara Altebrando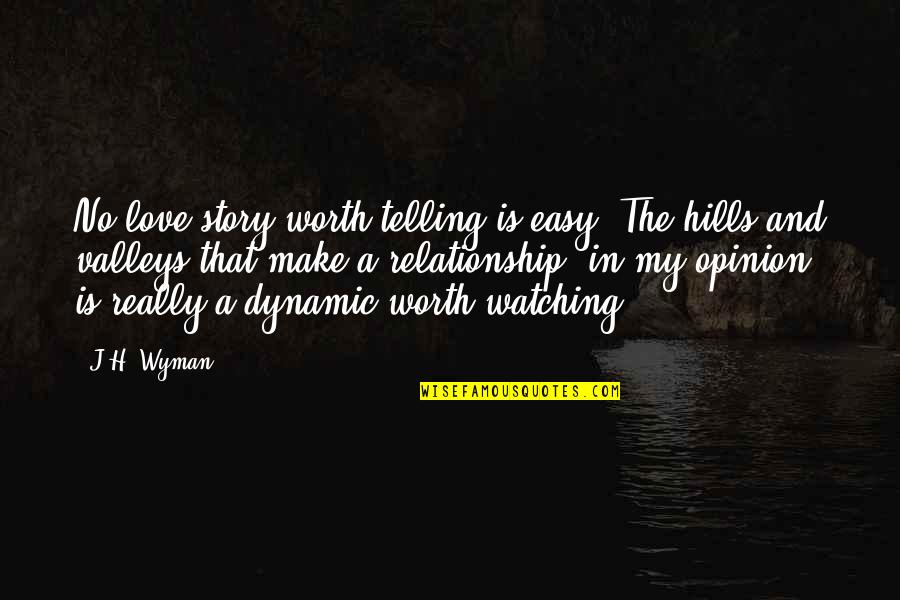 No love story worth telling is easy. The hills and valleys that make a relationship, in my opinion, is really a dynamic worth watching. —
J.H. Wyman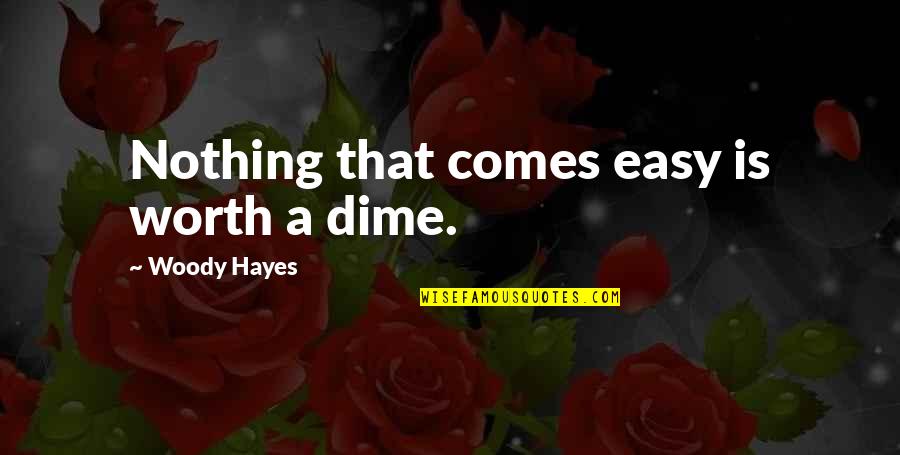 Nothing that comes easy is worth a dime. —
Woody Hayes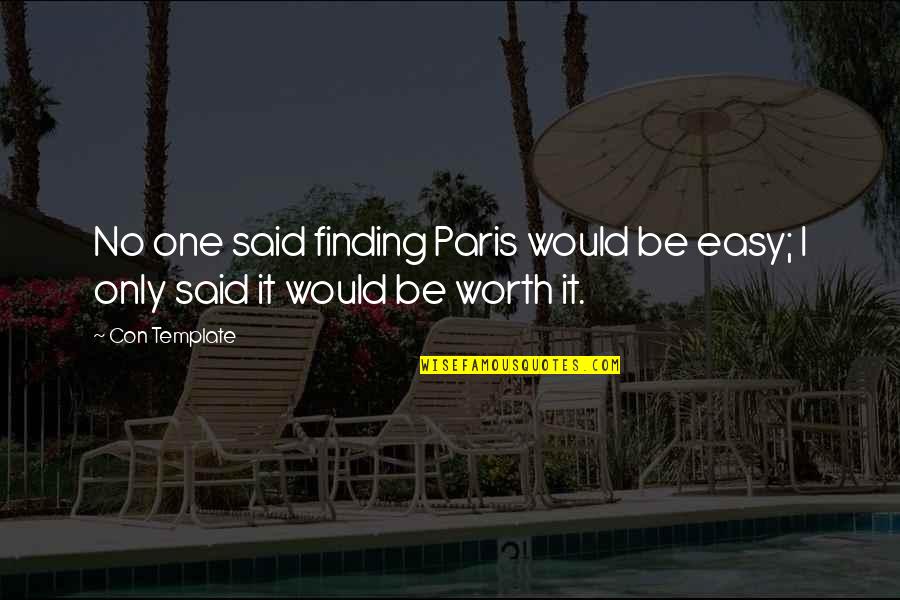 No one said finding Paris would be easy; I only said it would be worth it. —
Con Template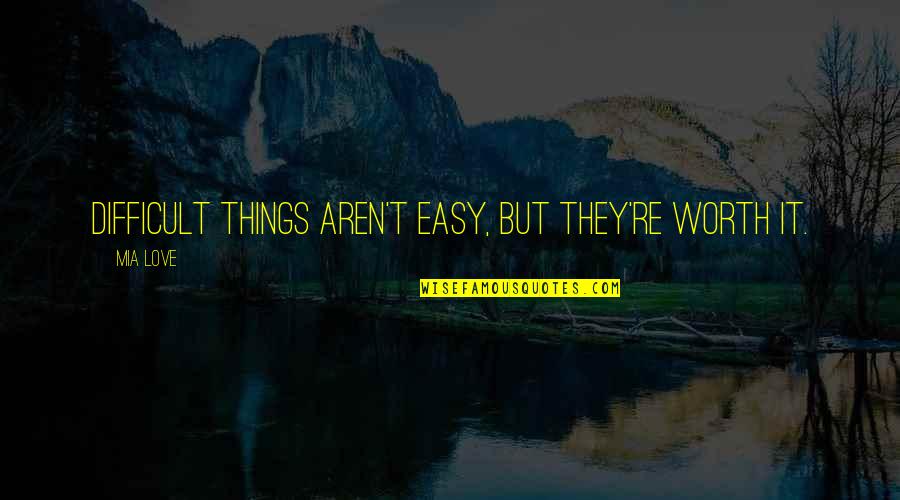 Difficult things aren't easy, but they're worth it. —
Mia Love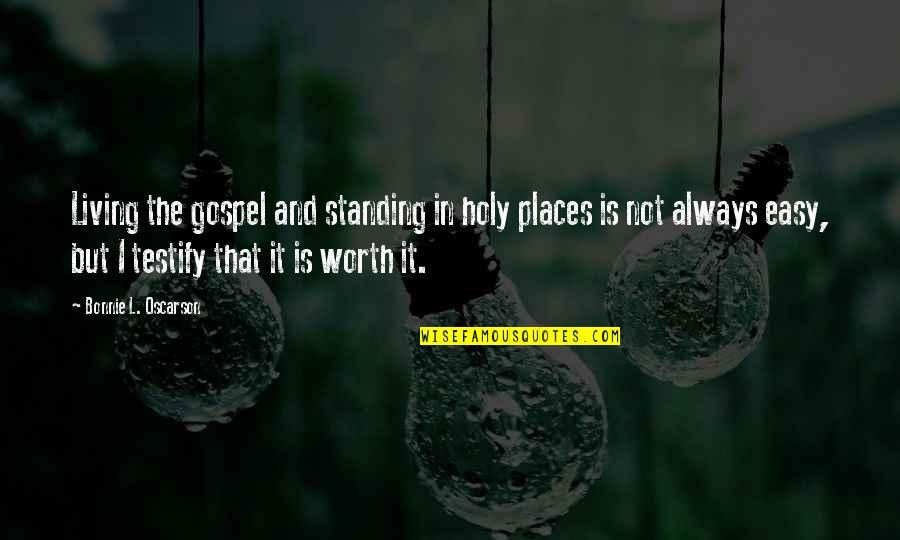 Living the gospel and standing in holy places is not always easy, but I testify that it is worth it. —
Bonnie L. Oscarson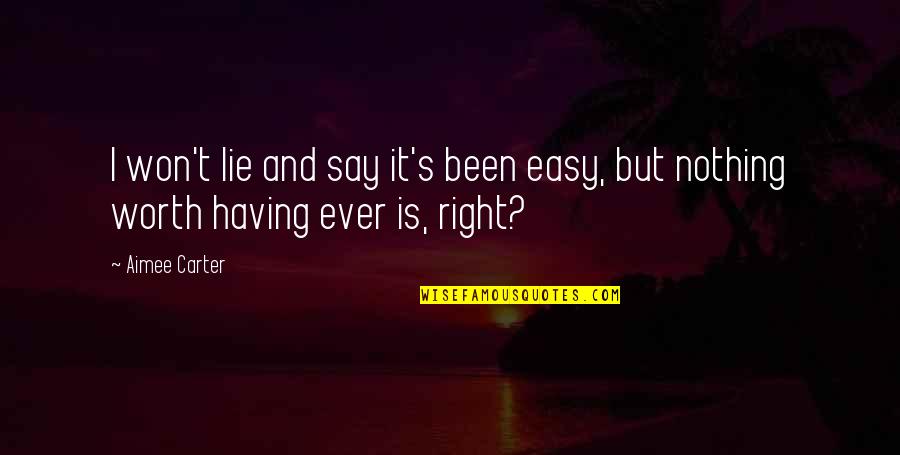 I won't lie and say it's been easy, but nothing worth having ever is, right? —
Aimee Carter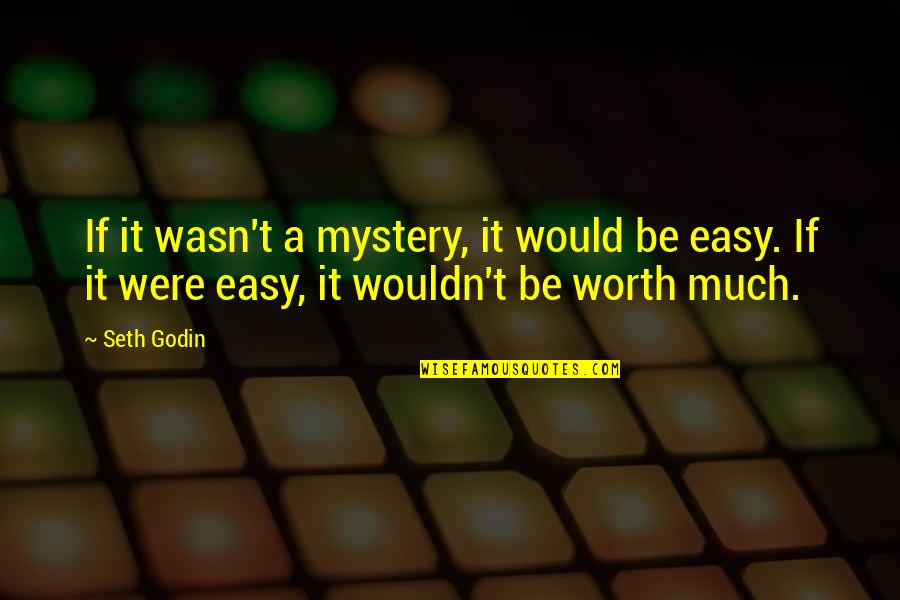 If it wasn't a mystery, it would be easy. If it were easy, it wouldn't be worth much. —
Seth Godin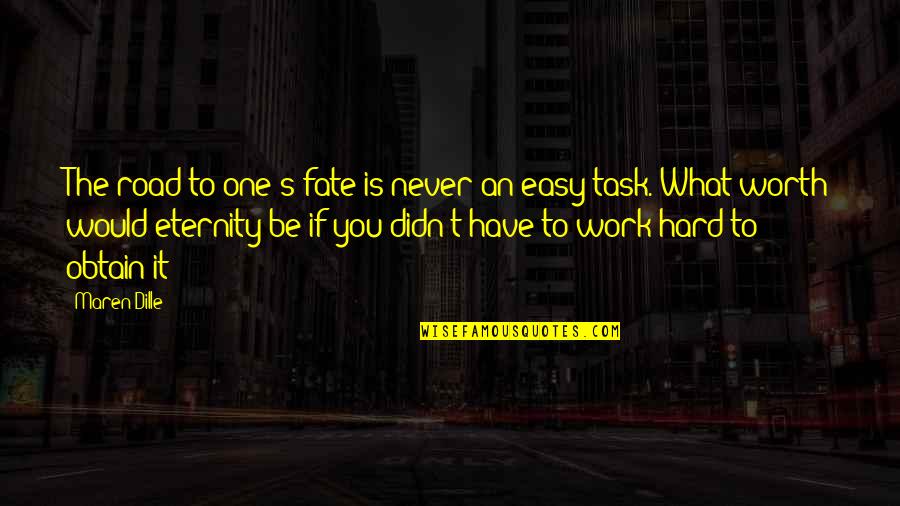 The road to one's fate is never an easy task. What worth would eternity be if you didn't have to work hard to obtain it? —
Maren Dille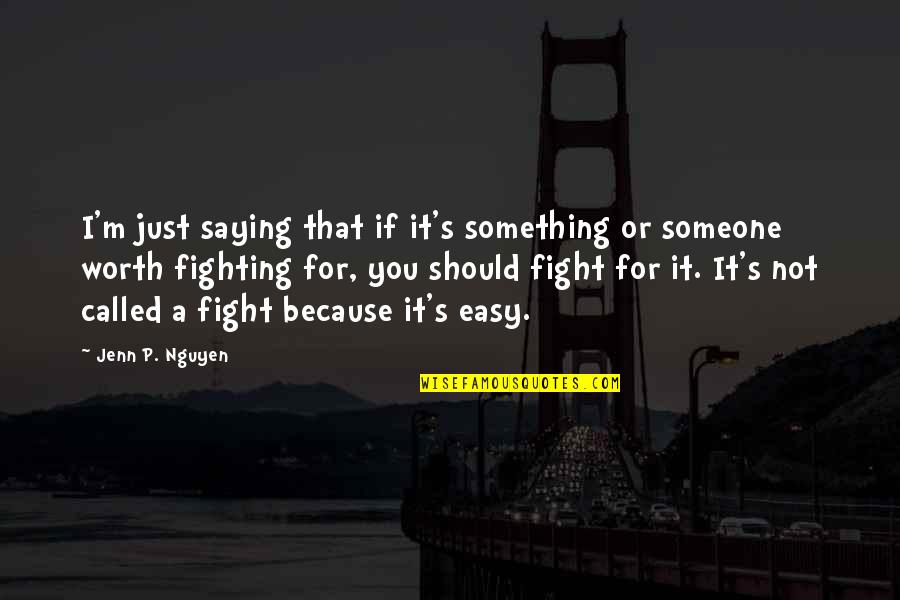 I'm just saying that if it's something or someone worth fighting for, you should fight for it. It's not called a fight because it's easy. —
Jenn P. Nguyen