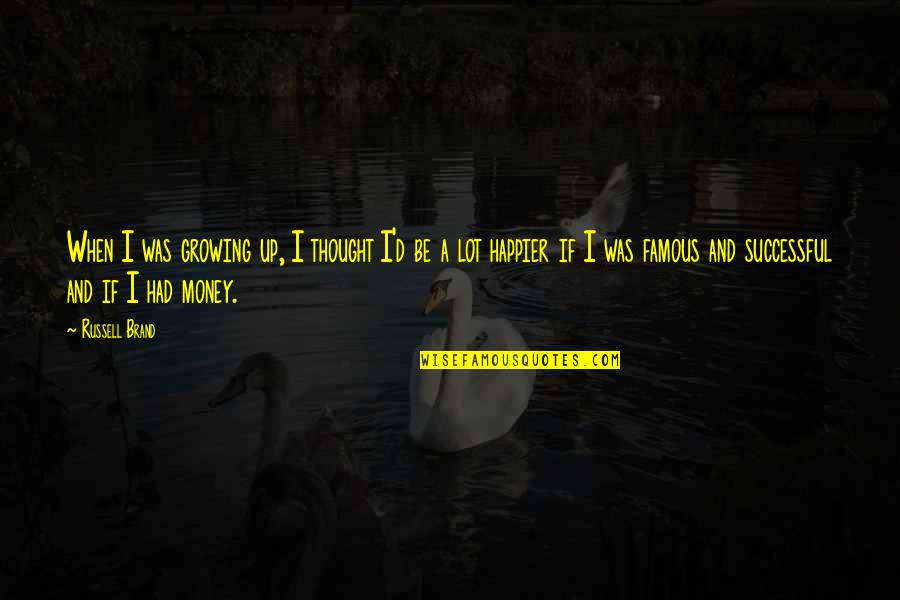 When I was growing up, I thought I'd be a lot happier if I was famous and successful and if I had money.
—
Russell Brand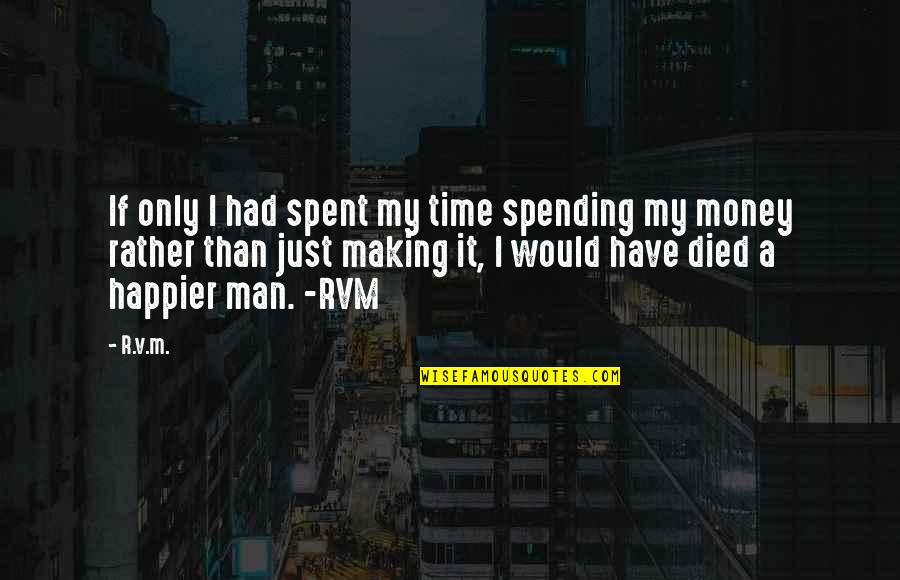 If only I had spent my time spending my money rather than just making it, I would have died a happier man. -RVM
—
R.v.m.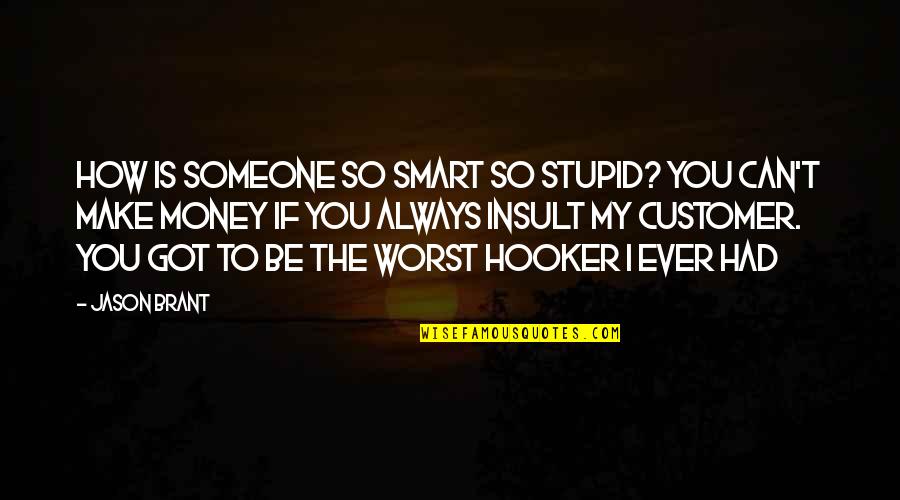 How is someone so smart so stupid? You can't make money if you always insult my customer. You got to be the worst hooker I ever had
—
Jason Brant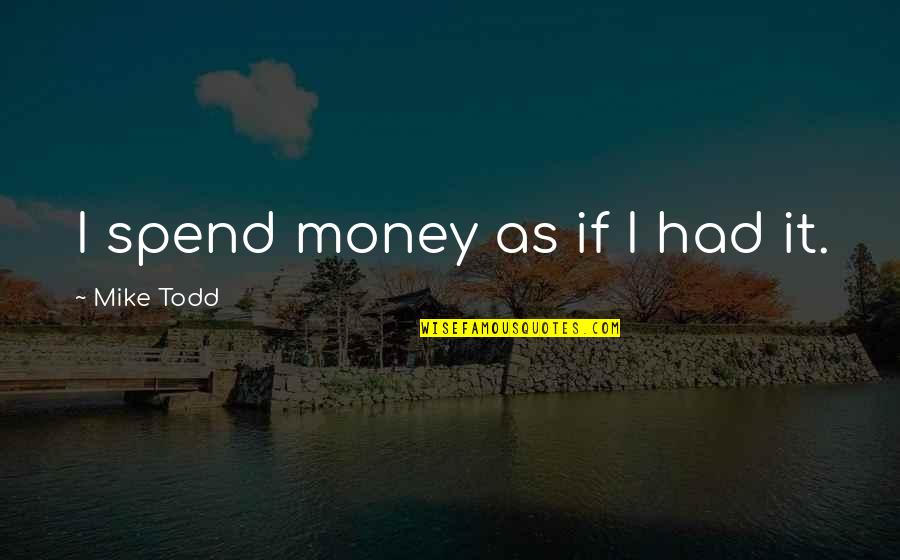 I spend money as if I had it.
—
Mike Todd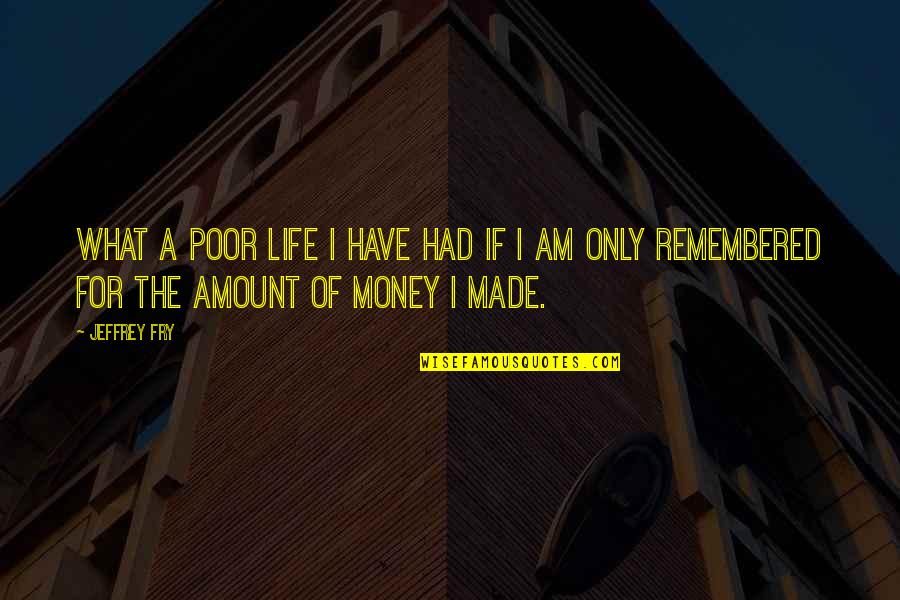 What a poor life I have had if I am only remembered for the amount of money I made.
—
Jeffrey Fry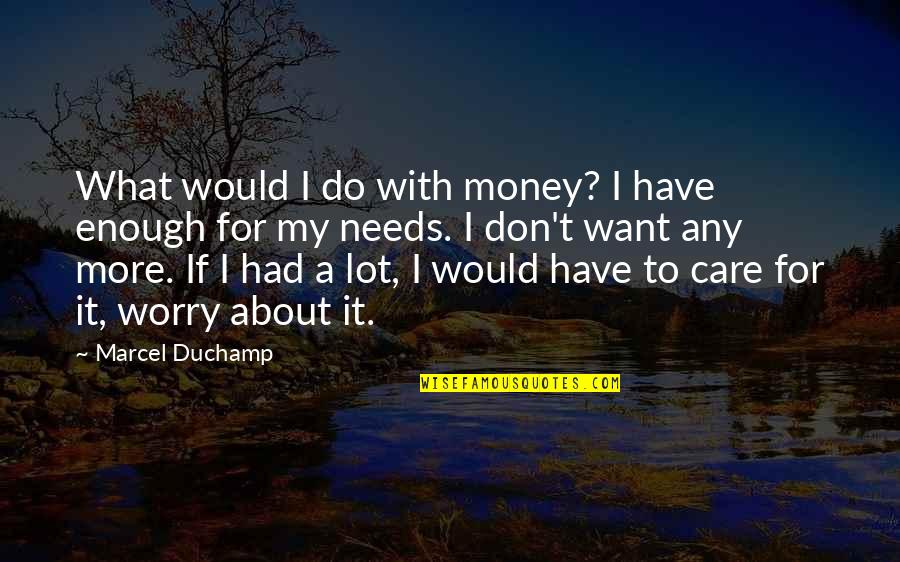 What would I do with money? I have enough for my needs. I don't want any more. If I had a lot, I would have to care for it, worry about it.
—
Marcel Duchamp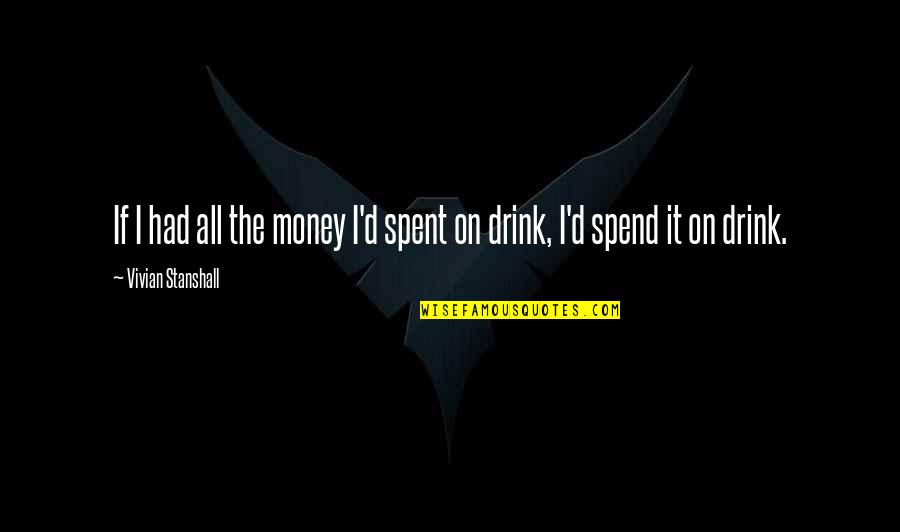 If I had all the money I'd spent on drink, I'd spend it on drink.
—
Vivian Stanshall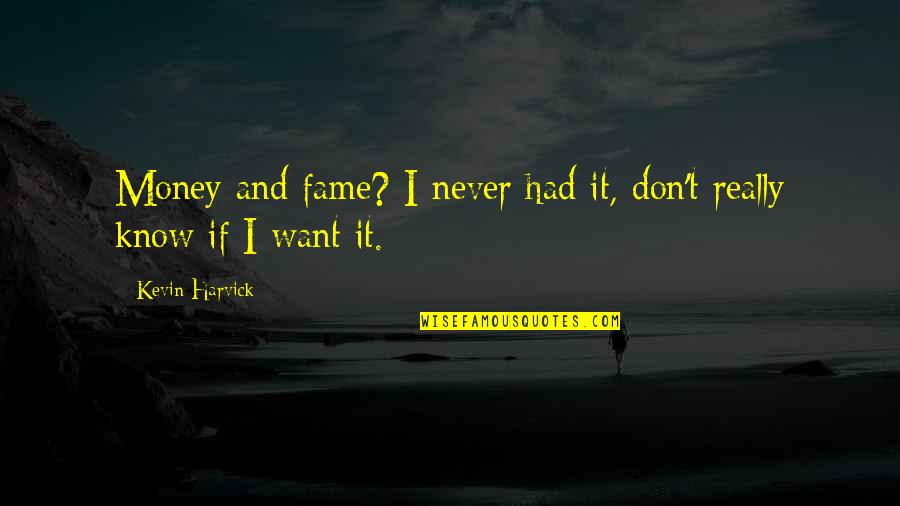 Money and fame? I never had it, don't really know if I want it.
—
Kevin Harvick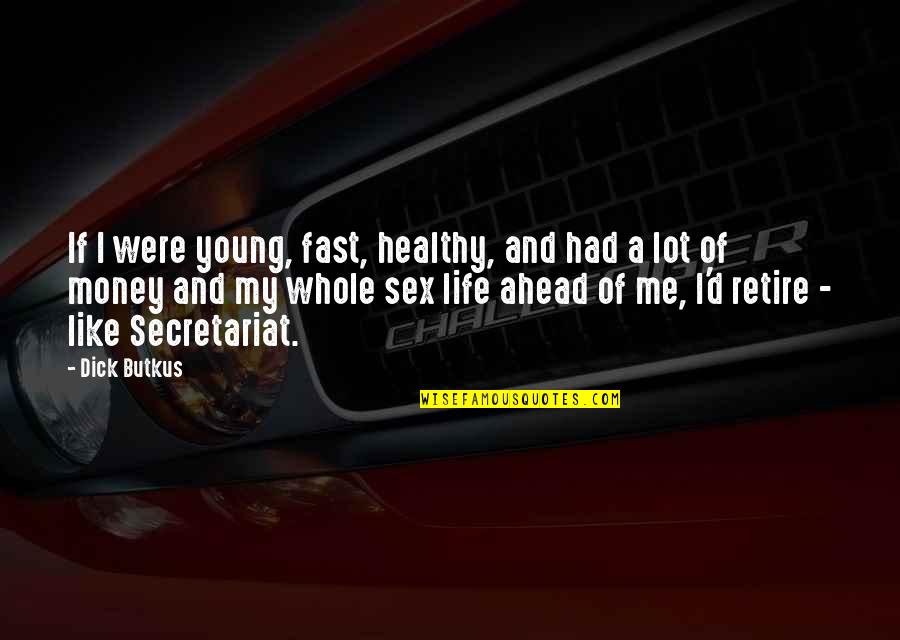 If I were young, fast, healthy, and had a lot of money and my whole sex life ahead of me, I'd retire - like Secretariat.
—
Dick Butkus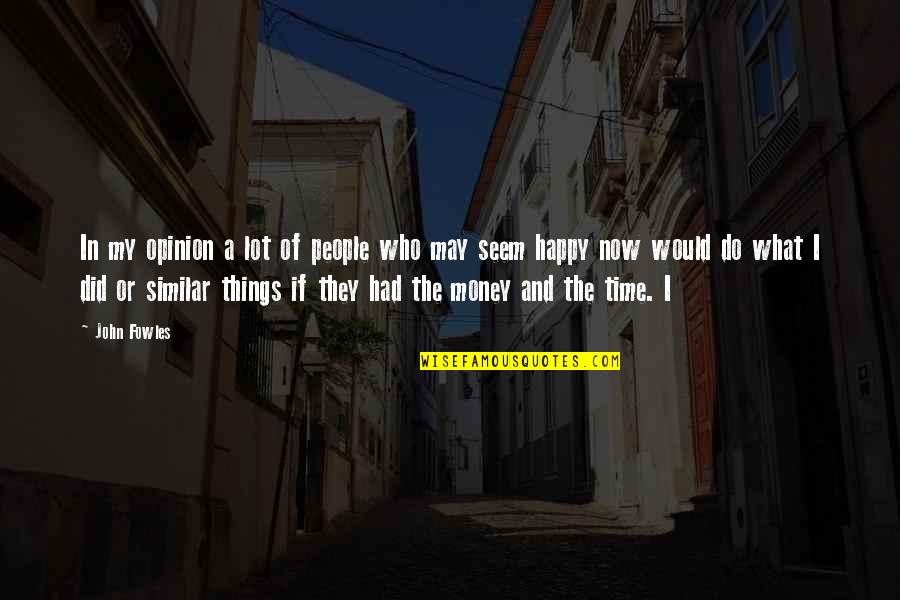 In my opinion a lot of people who may seem happy now would do what I did or similar things if they had the money and the time. I
—
John Fowles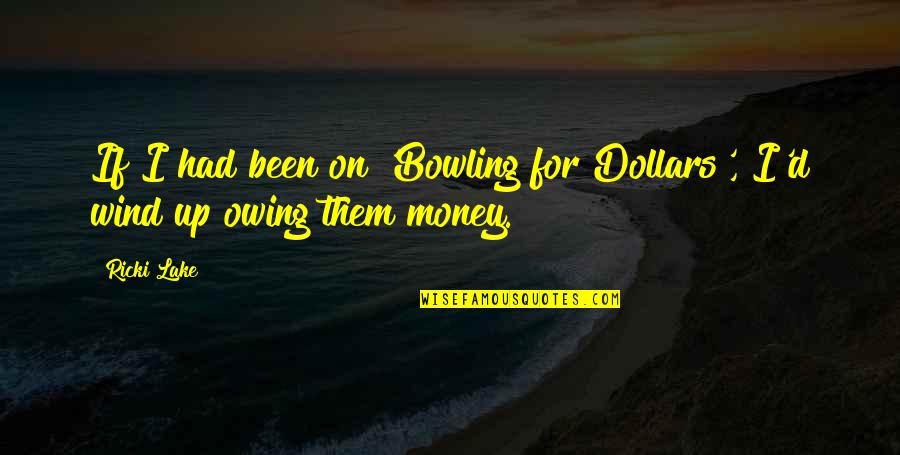 If I had been on 'Bowling for Dollars', I'd wind up owing them money.
—
Ricki Lake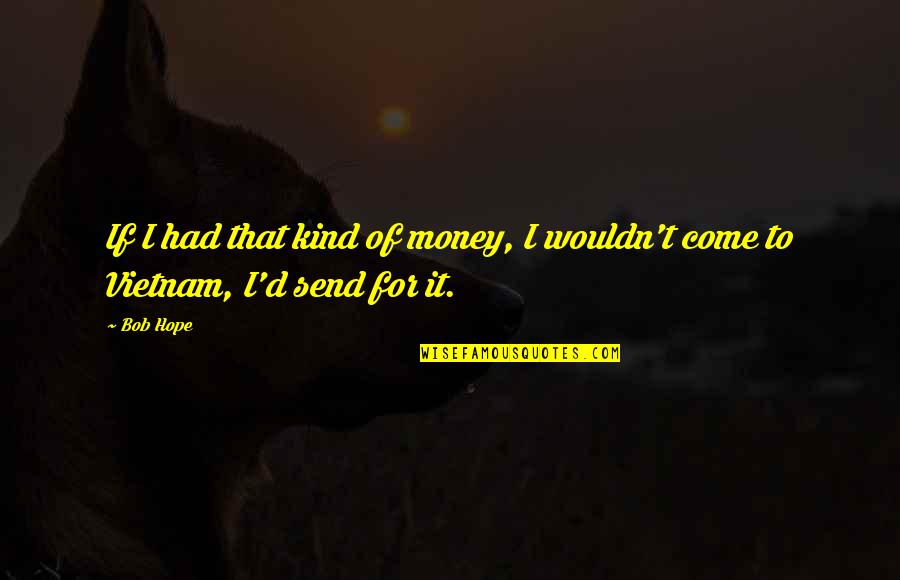 If I had that kind of money, I wouldn't come to Vietnam, I'd send for it.
—
Bob Hope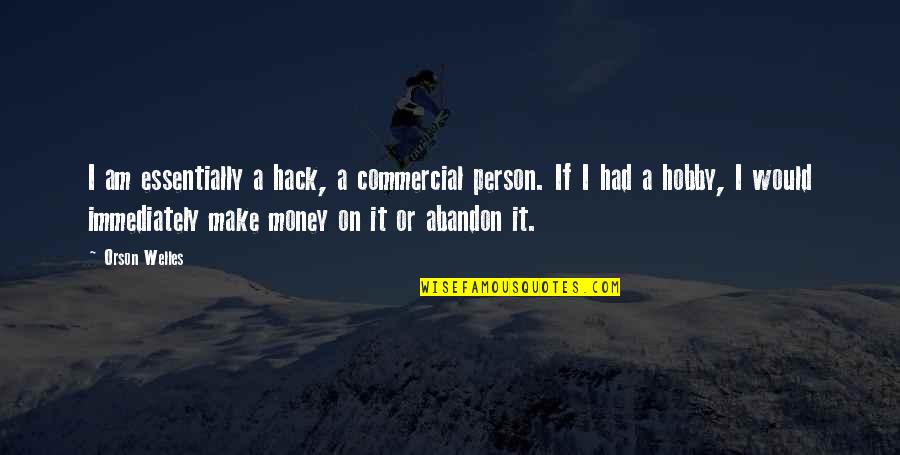 I am essentially a hack, a commercial person. If I had a hobby, I would immediately make money on it or abandon it.
—
Orson Welles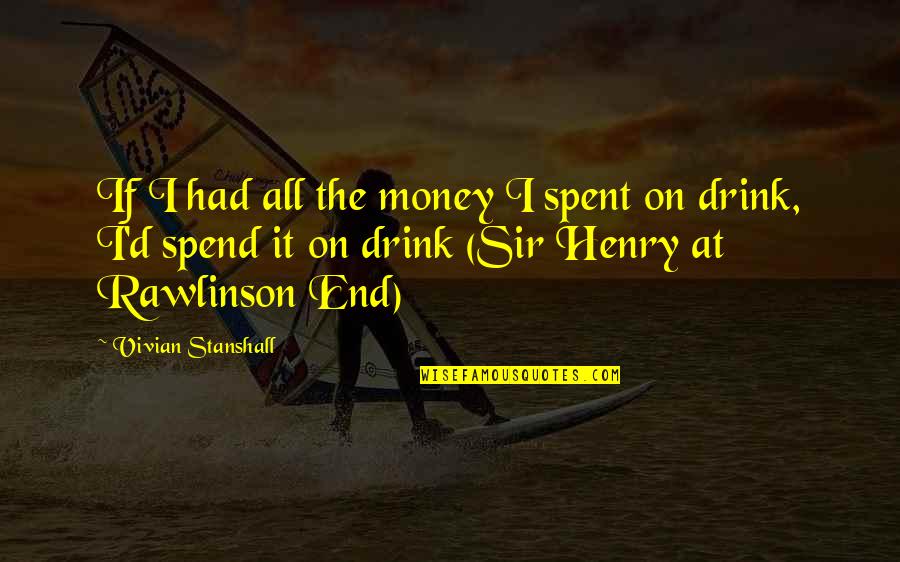 If I had all the money I spent on drink, I'd spend it on drink (Sir Henry at Rawlinson End) —
Vivian Stanshall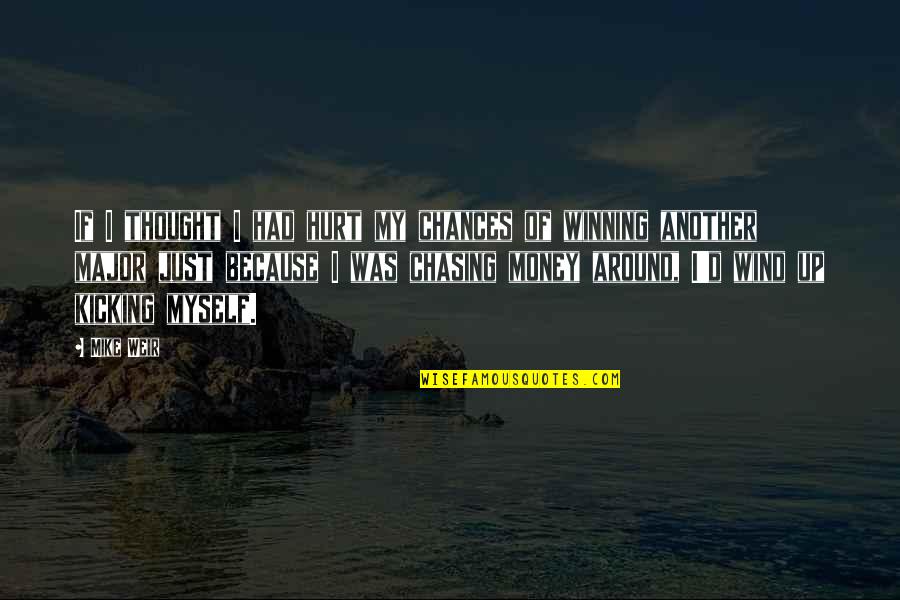 If I thought I had hurt my chances of winning another major just because I was chasing money around, I'd wind up kicking myself. —
Mike Weir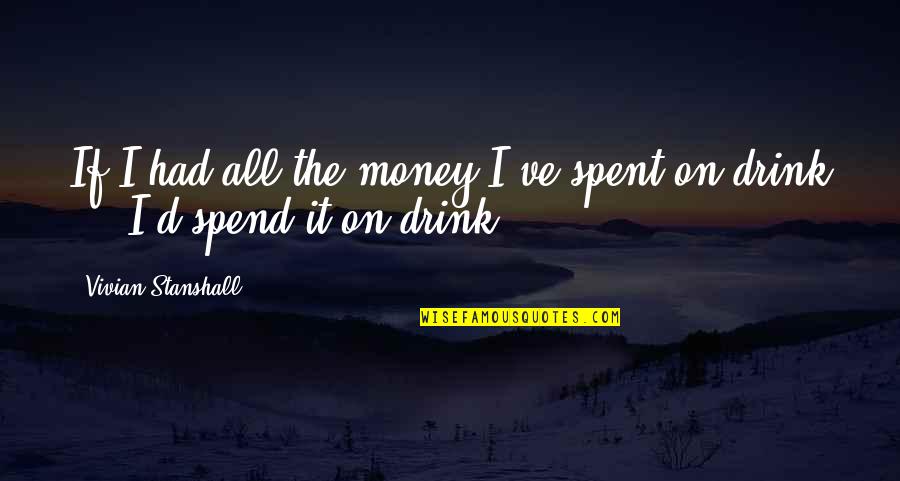 If I had all the money I've spent on drink - I'd spend it on drink. —
Vivian Stanshall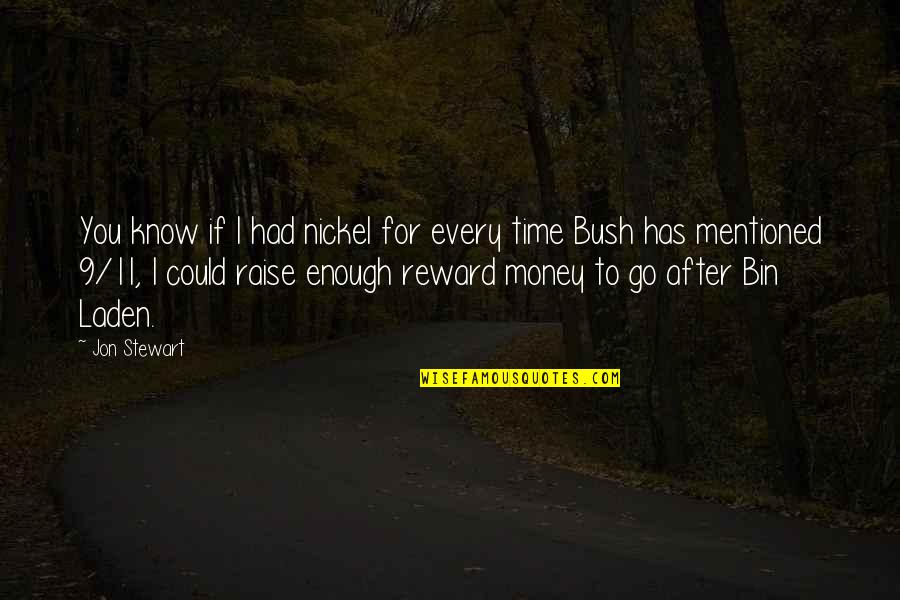 You know if I had nickel for every time Bush has mentioned 9/11, I could raise enough reward money to go after Bin Laden. —
Jon Stewart
I had to get into a place for myself of thinking what I would create for myself if I didn't have to worry about making money. —
Jada Pinkett Smith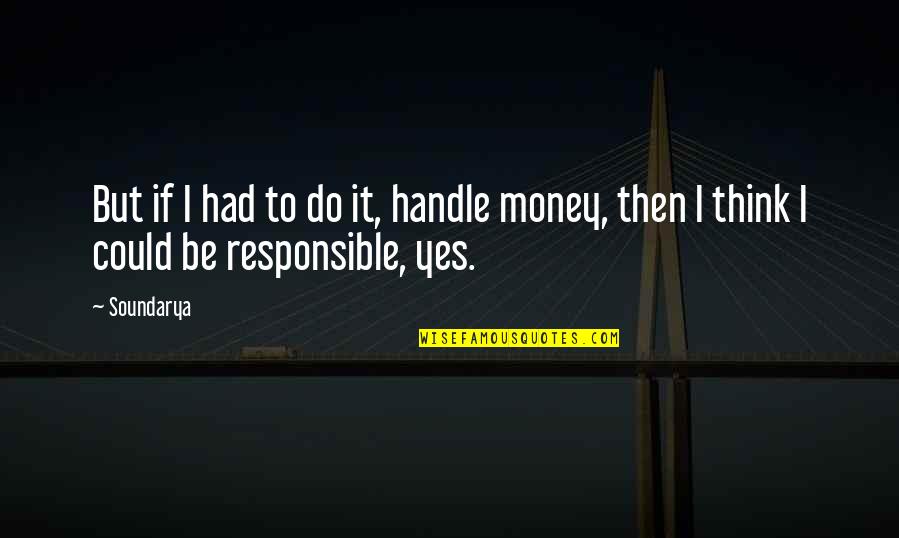 But if I had to do it, handle money, then I think I could be responsible, yes. —
Soundarya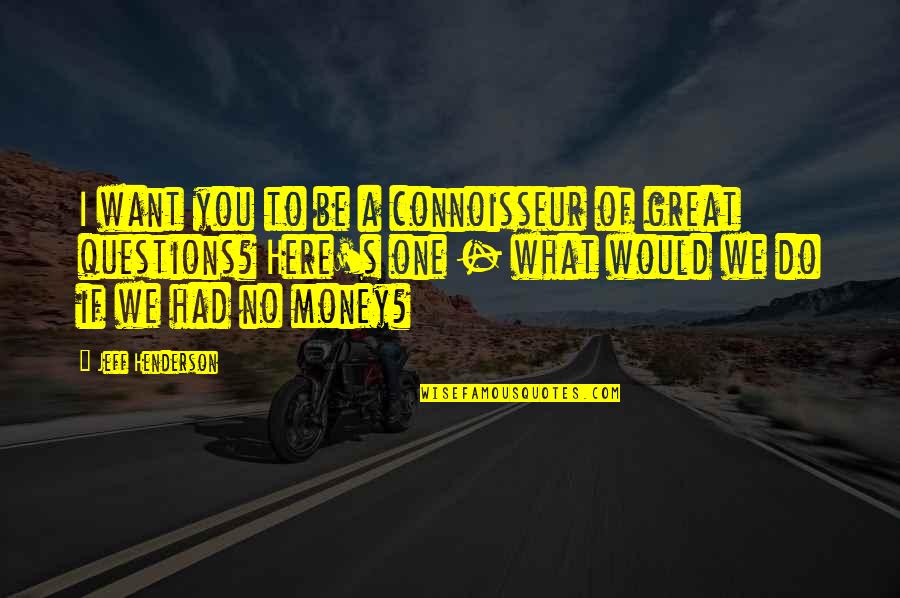 I want you to be a connoisseur of great questions? Here's one - what would we do if we had no money? —
Jeff Henderson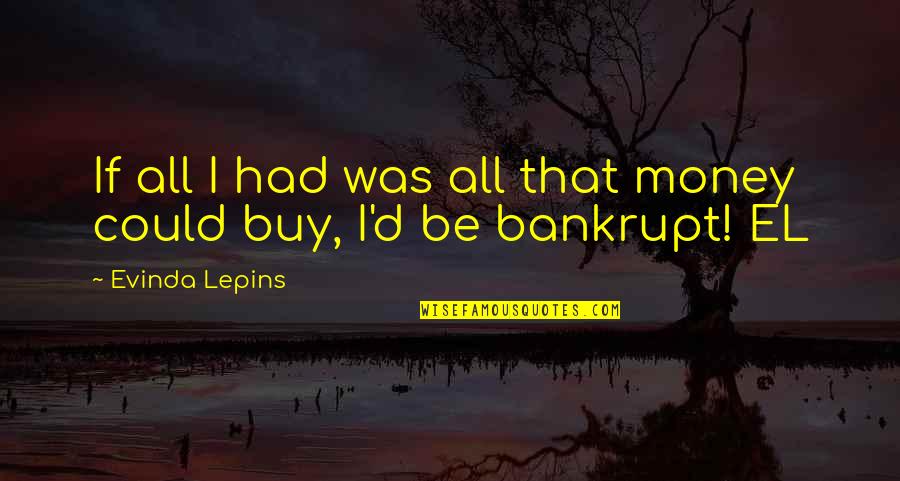 If all I had was all that money could buy, I'd be bankrupt! EL —
Evinda Lepins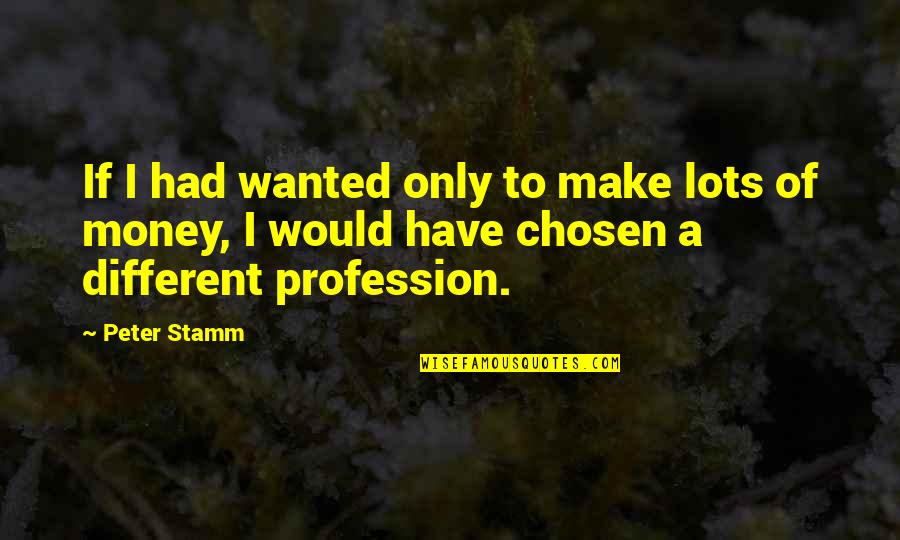 If I had wanted only to make lots of money, I would have chosen a different profession. —
Peter Stamm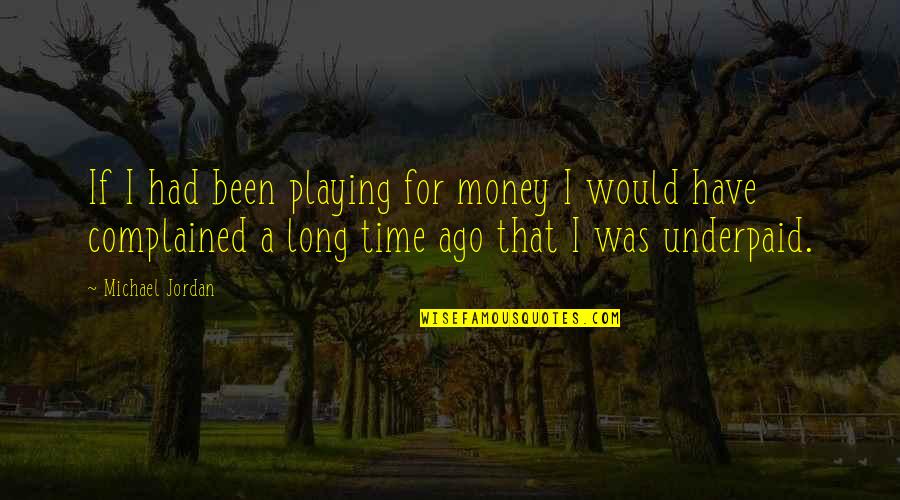 If I had been playing for money I would have complained a long time ago that I was underpaid. —
Michael Jordan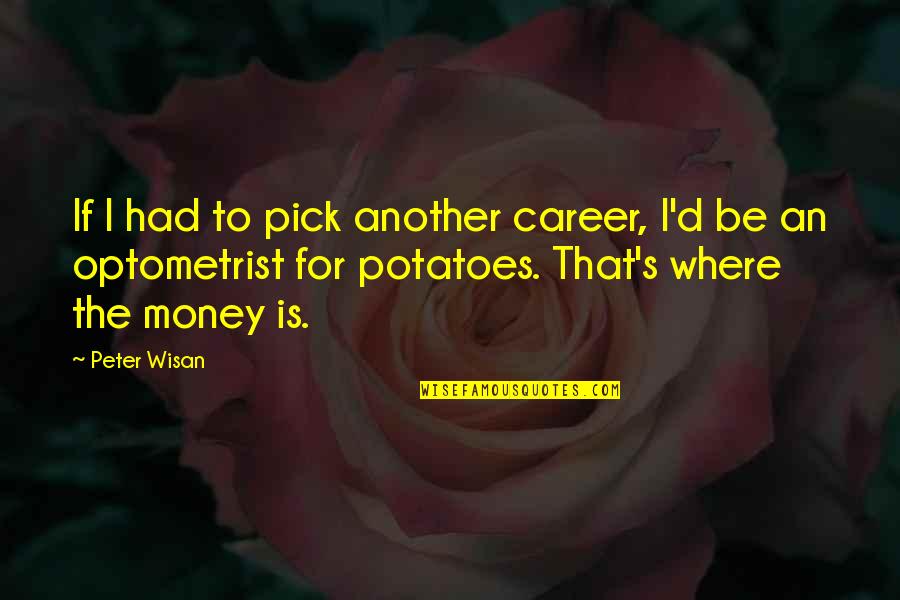 If I had to pick another career, I'd be an optometrist for potatoes. That's where the money is. —
Peter Wisan
If I had the money and the drinking capacity, I'd probably live at a roulette table and let my life go to hell. —
Michael Ventura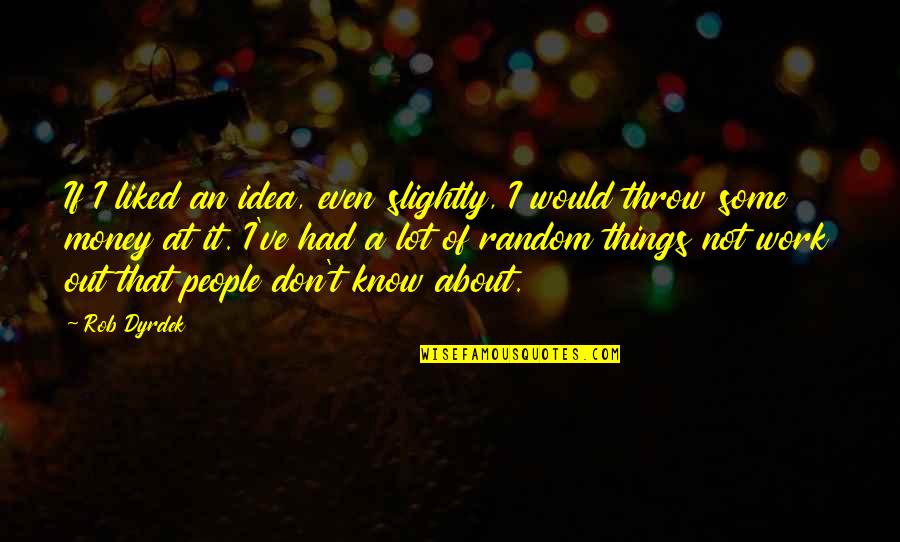 If I liked an idea, even slightly, I would throw some money at it. I've had a lot of random things not work out that people don't know about. —
Rob Dyrdek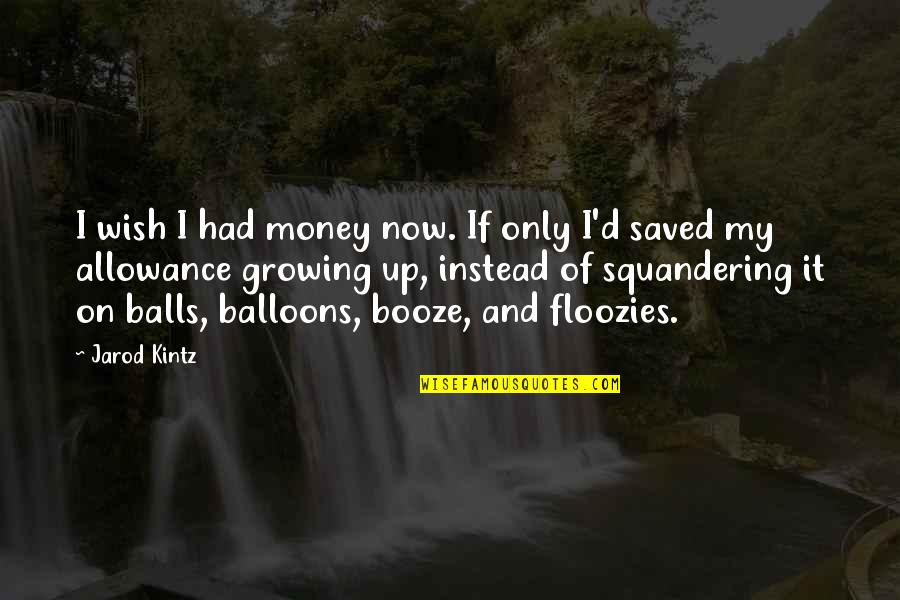 I wish I had money now. If only I'd saved my allowance growing up, instead of squandering it on balls, balloons, booze, and floozies. —
Jarod Kintz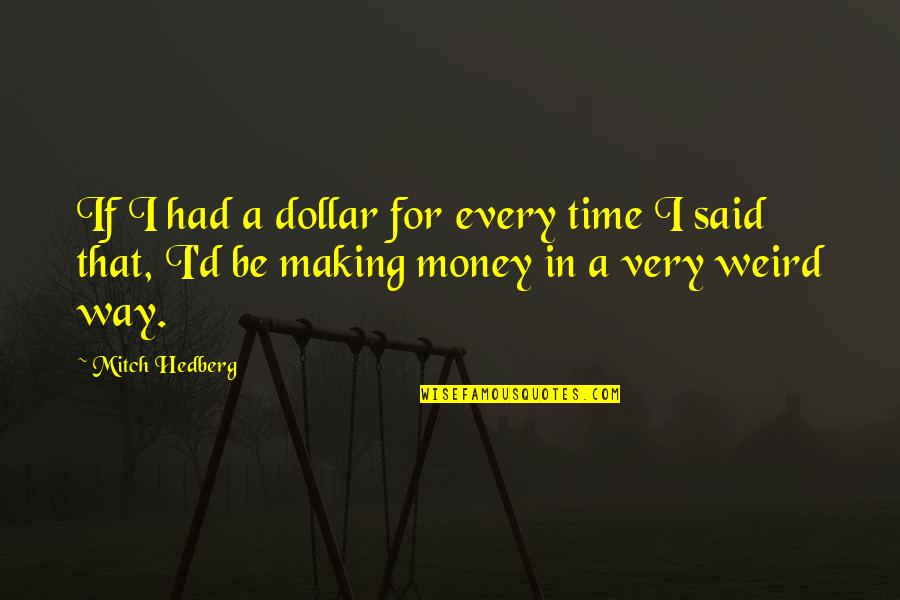 If I had a dollar for every time I said that, I'd be making money in a very weird way. —
Mitch Hedberg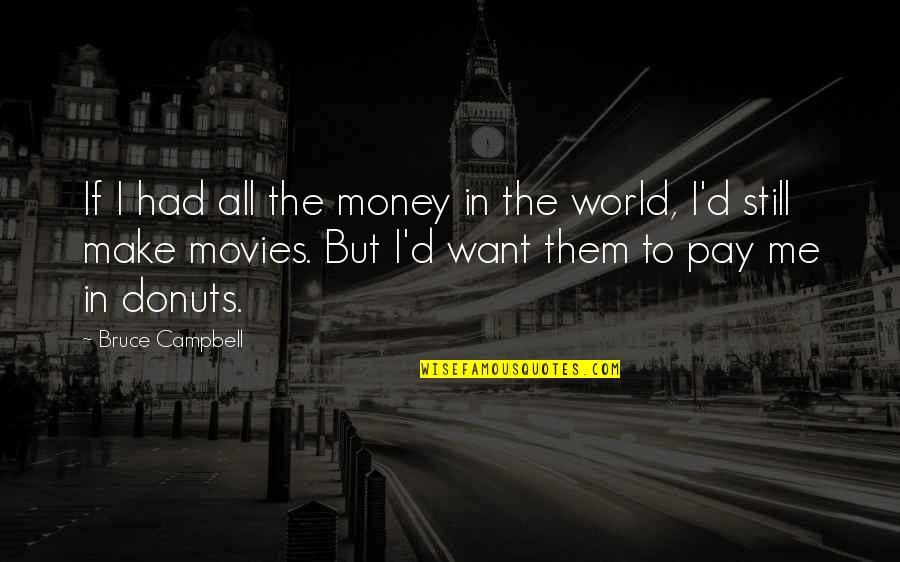 If I had all the money in the world, I'd still make movies. But I'd want them to pay me in donuts. —
Bruce Campbell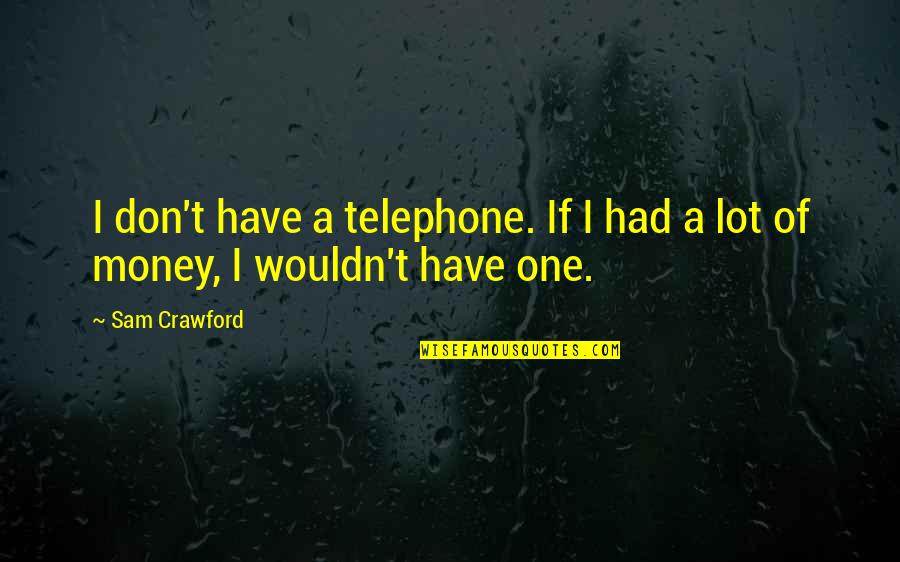 I don't have a telephone. If I had a lot of money, I wouldn't have one. —
Sam Crawford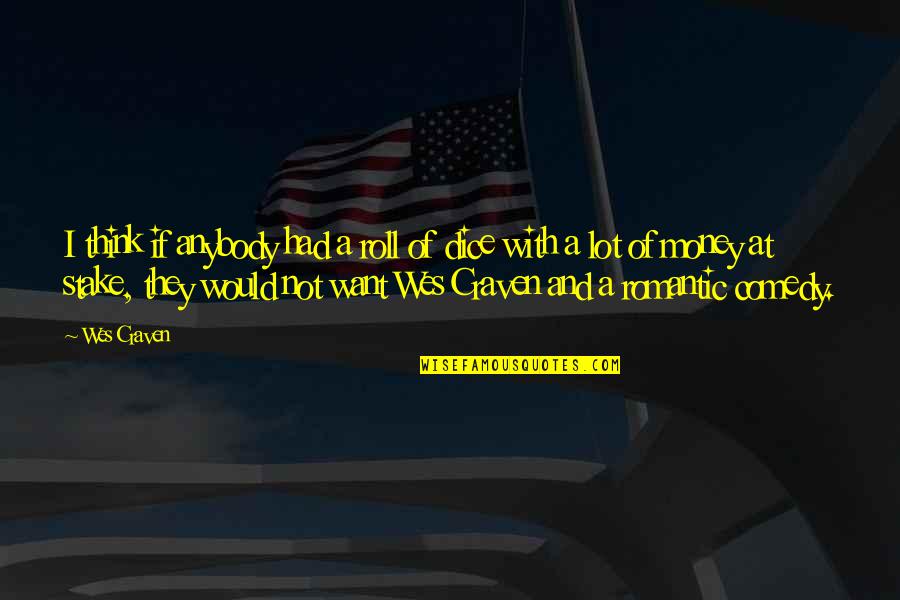 I think if anybody had a roll of dice with a lot of money at stake, they would not want Wes Craven and a romantic comedy. —
Wes Craven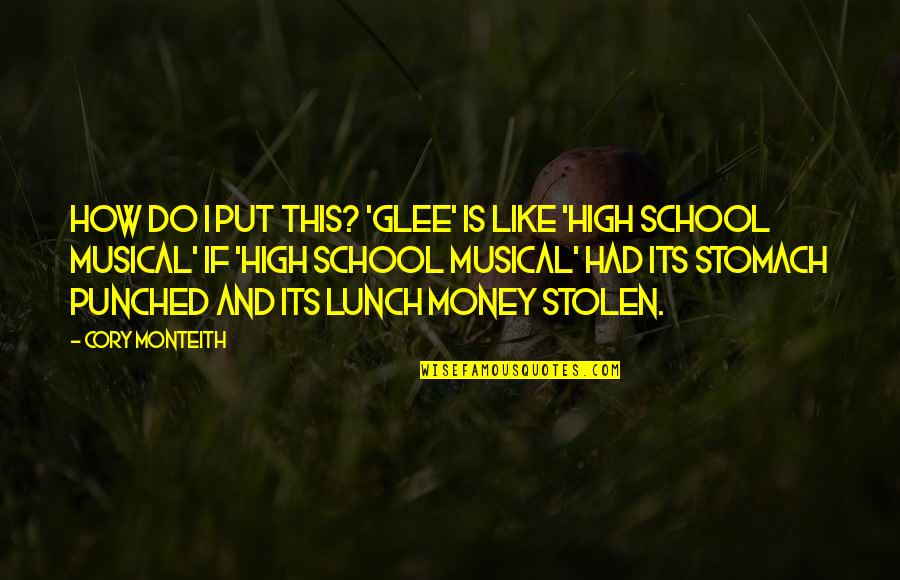 How do I put this? 'Glee' is like 'High School Musical' if 'High School Musical' had its stomach punched and its lunch money stolen. —
Cory Monteith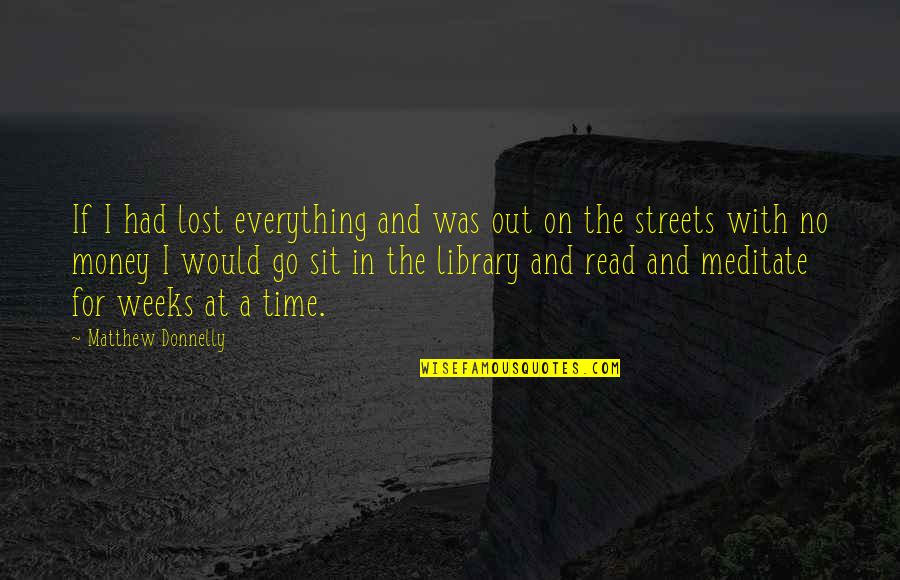 If I had lost everything and was out on the streets with no money I would go sit in the library and read and meditate for weeks at a time. —
Matthew Donnelly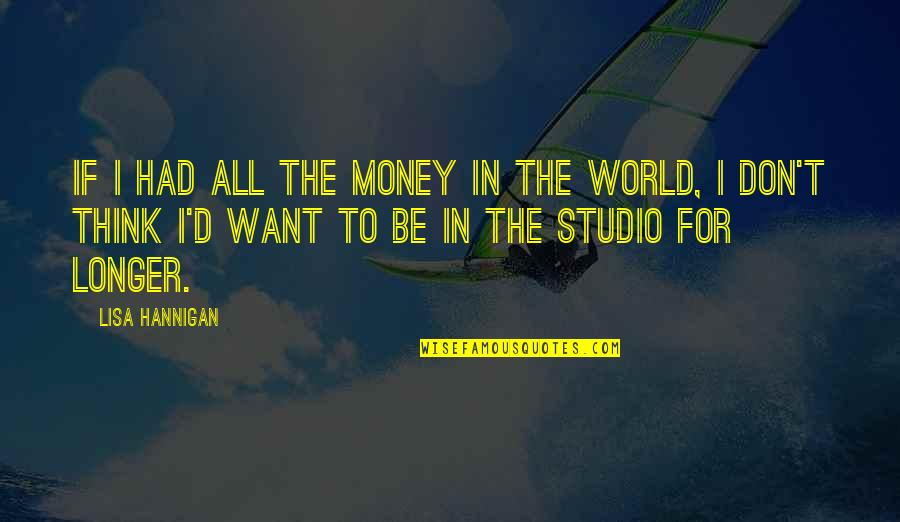 If I had all the money in the world, I don't think I'd want to be in the studio for longer. —
Lisa Hannigan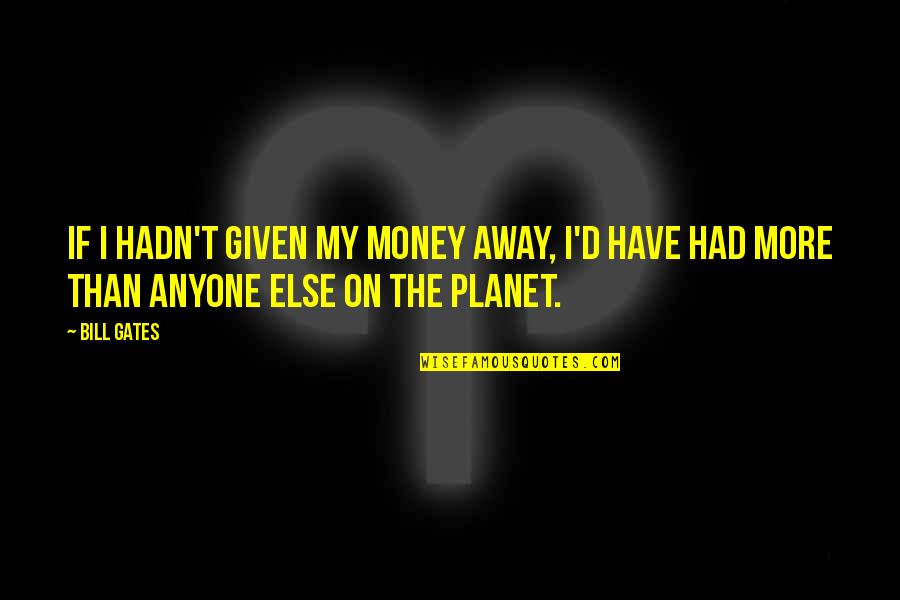 If I hadn't given my money away, I'd have had more than anyone else on the planet. —
Bill Gates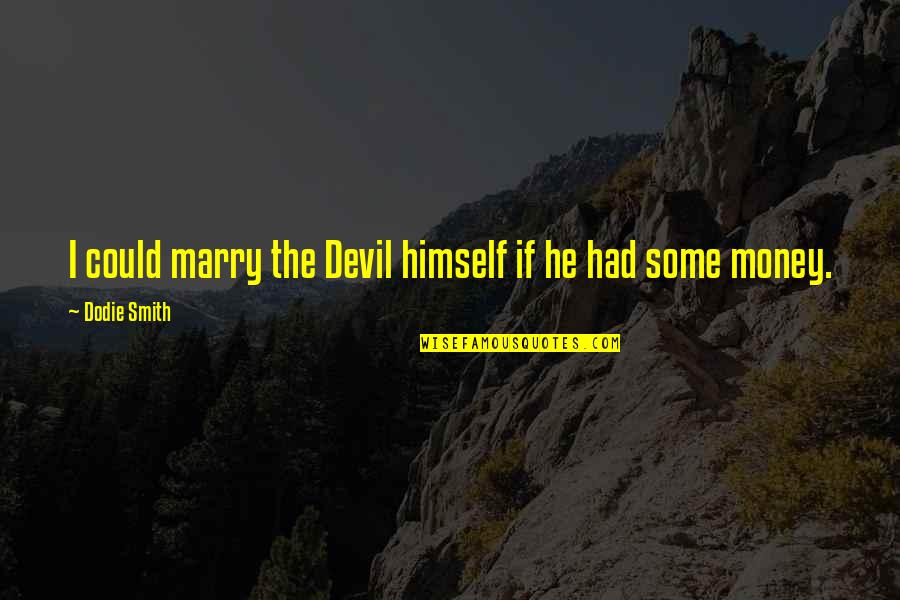 I could marry the Devil himself if he had some money. —
Dodie Smith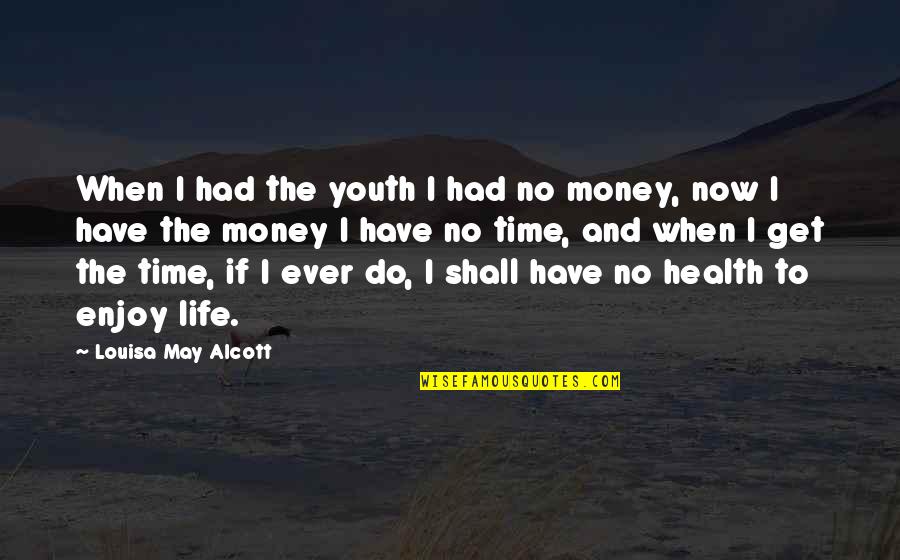 When I had the youth I had no money, now I have the money I have no time, and when I get the time, if I ever do, I shall have no health to enjoy life. —
Louisa May Alcott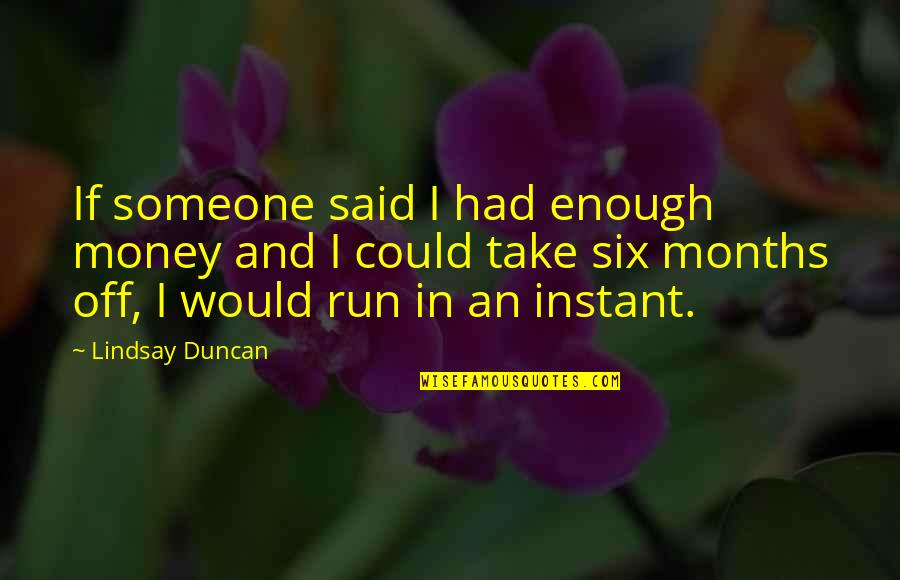 If someone said I had enough money and I could take six months off, I would run in an instant. —
Lindsay Duncan