Ideas And Execution Quotes
Collection of top 43 famous quotes about Ideas And Execution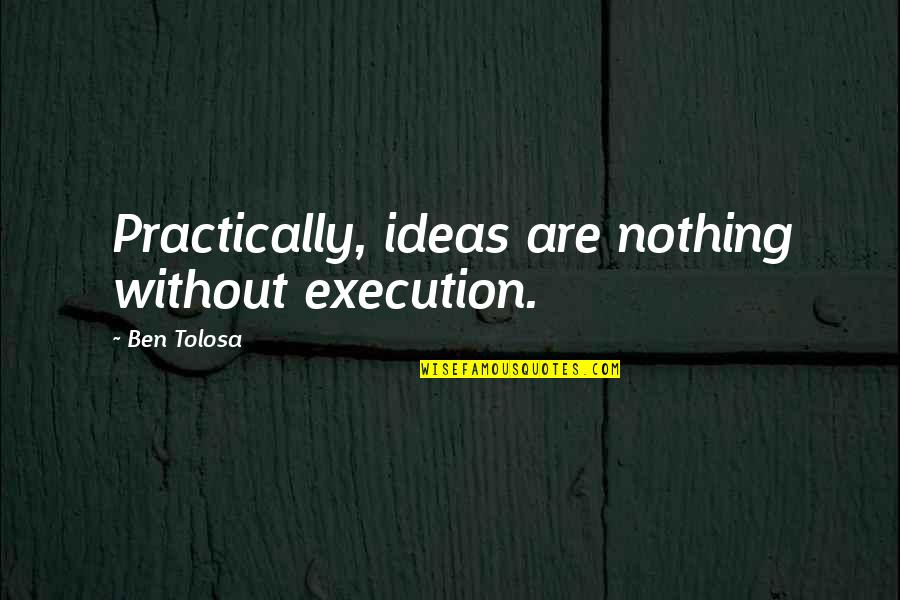 Practically, ideas are nothing without execution.
—
Ben Tolosa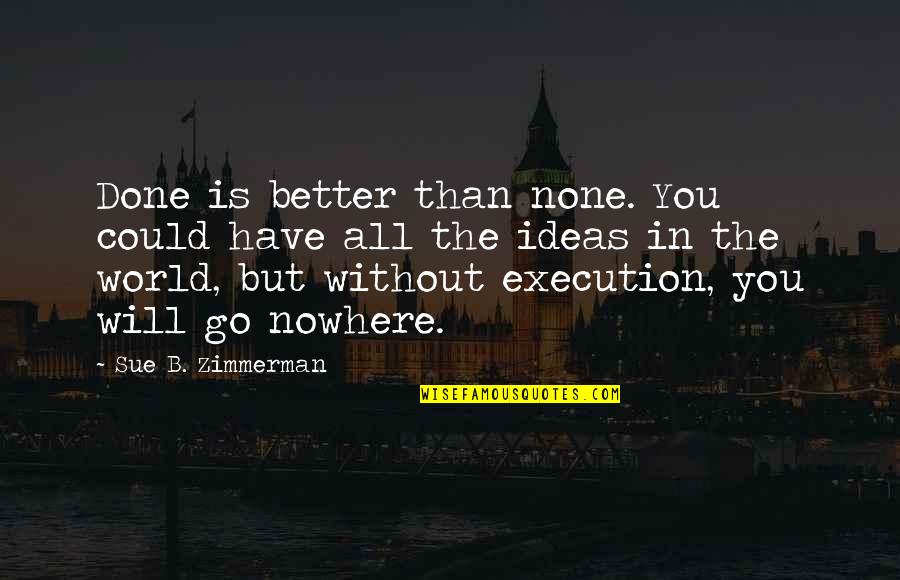 Done is better than none. You could have all the ideas in the world, but without execution, you will go nowhere.
—
Sue B. Zimmerman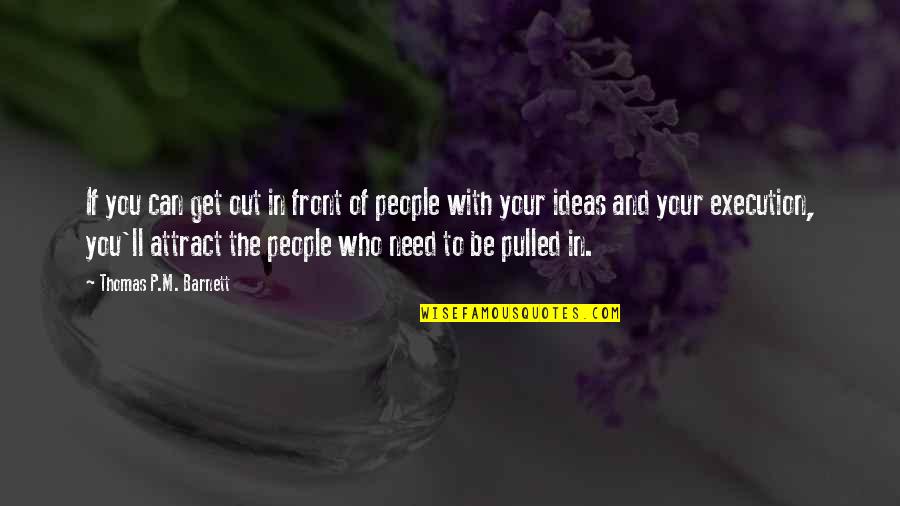 If you can get out in front of people with your ideas and your execution, you'll attract the people who need to be pulled in.
—
Thomas P.M. Barnett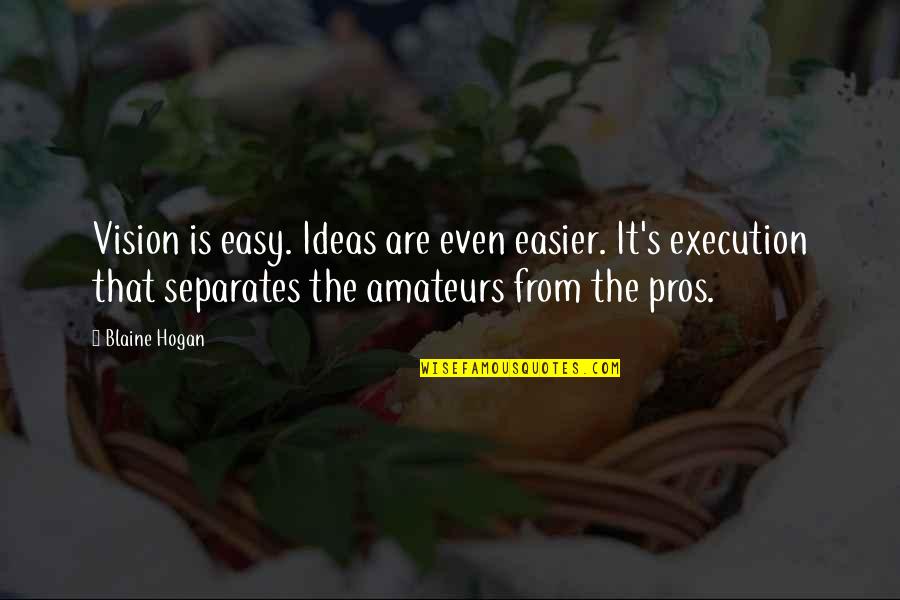 Vision is easy. Ideas are even easier. It's execution that separates the amateurs from the pros.
—
Blaine Hogan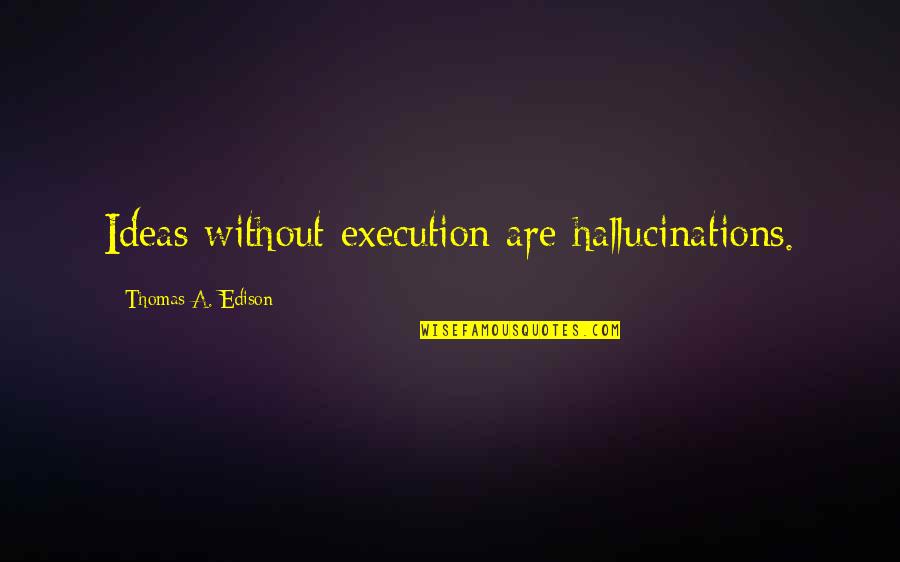 Ideas without execution are hallucinations.
—
Thomas A. Edison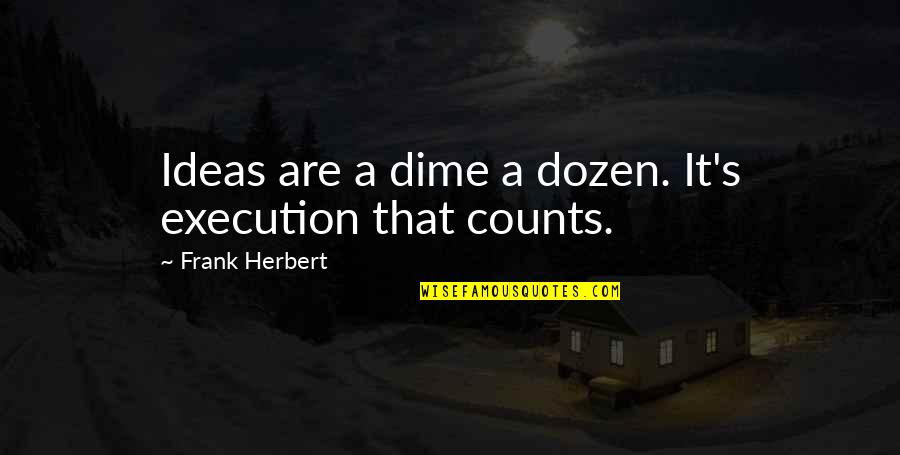 Ideas are a dime a dozen. It's execution that counts.
—
Frank Herbert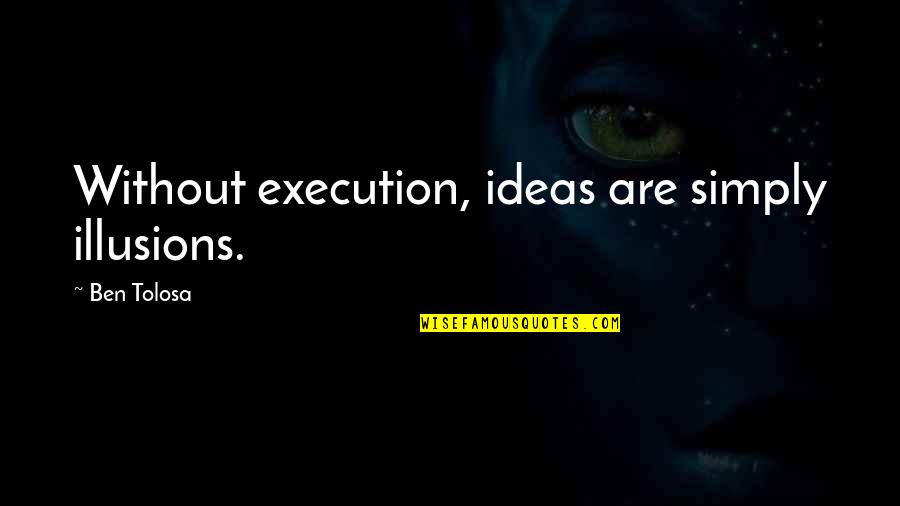 Without execution, ideas are simply illusions.
—
Ben Tolosa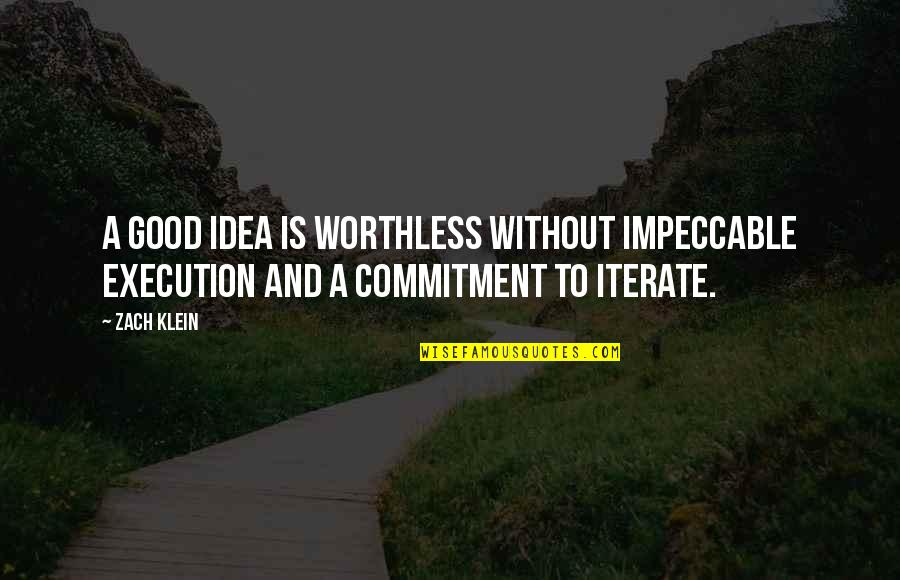 A good idea is worthless without impeccable execution and a commitment to iterate.
—
Zach Klein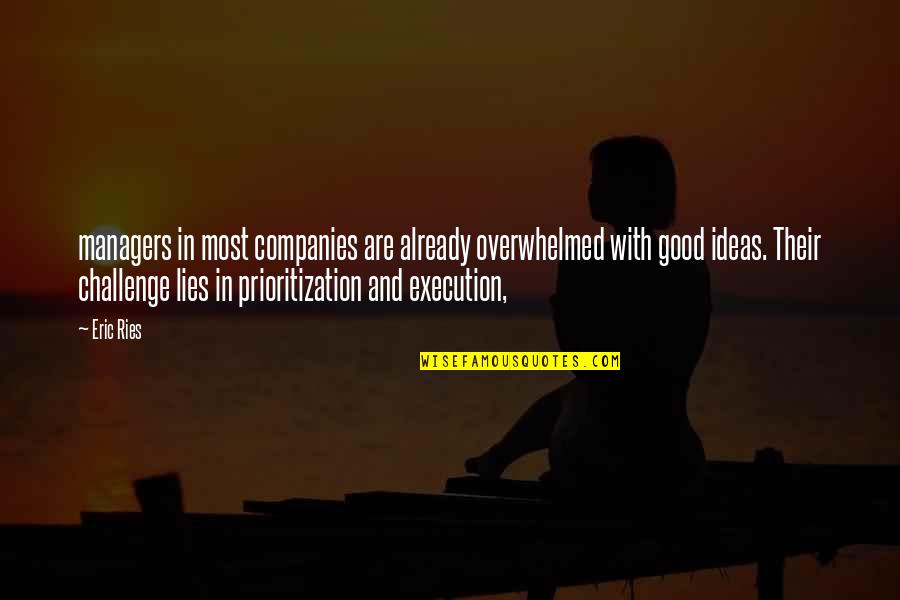 managers in most companies are already overwhelmed with good ideas. Their challenge lies in prioritization and execution,
—
Eric Ries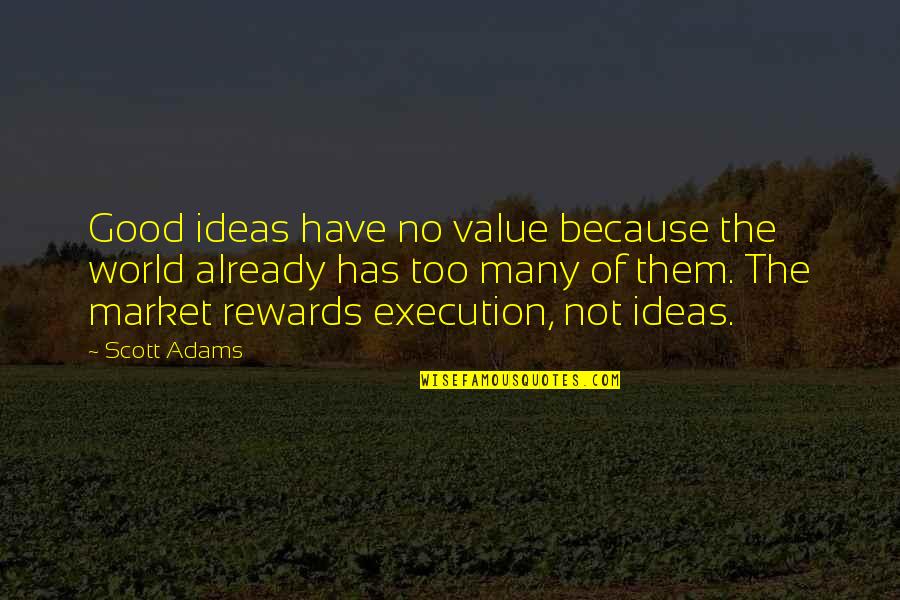 Good ideas have no value because the world already has too many of them. The market rewards execution, not ideas.
—
Scott Adams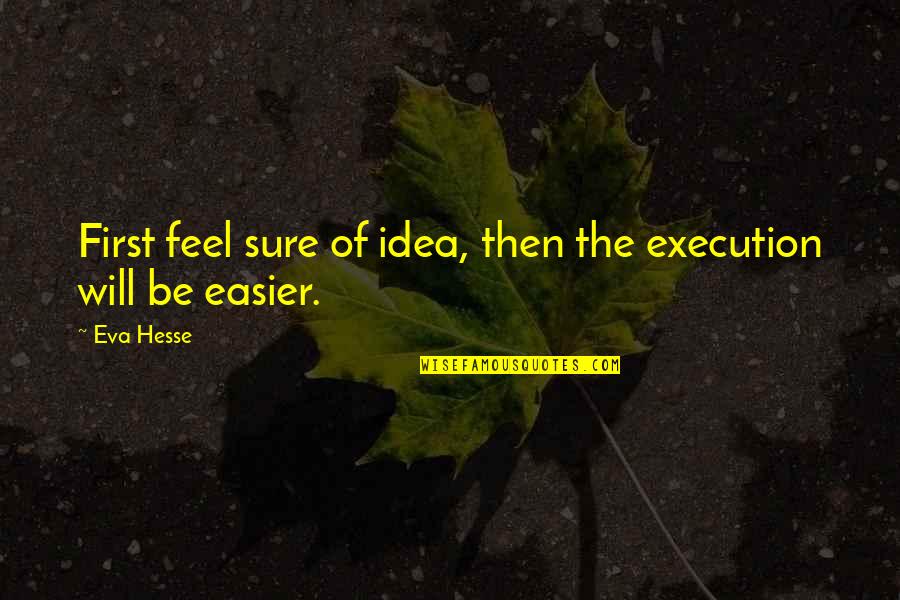 First feel sure of idea, then the execution will be easier.
—
Eva Hesse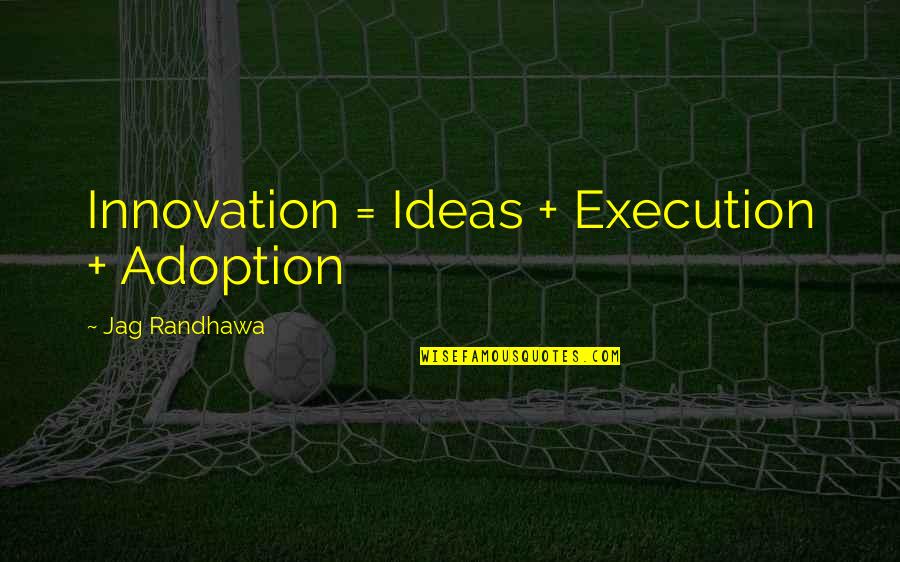 Innovation = Ideas + Execution + Adoption —
Jag Randhawa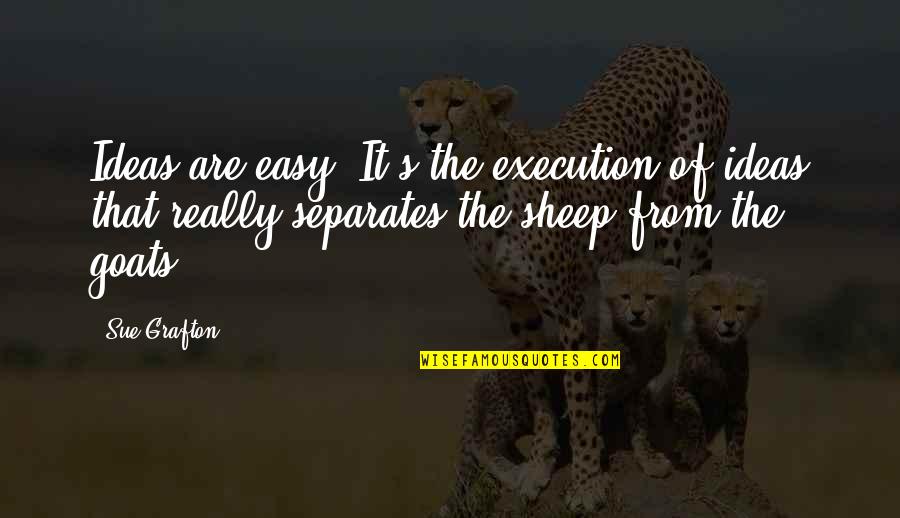 Ideas are easy. It's the execution of ideas that really separates the sheep from the goats. —
Sue Grafton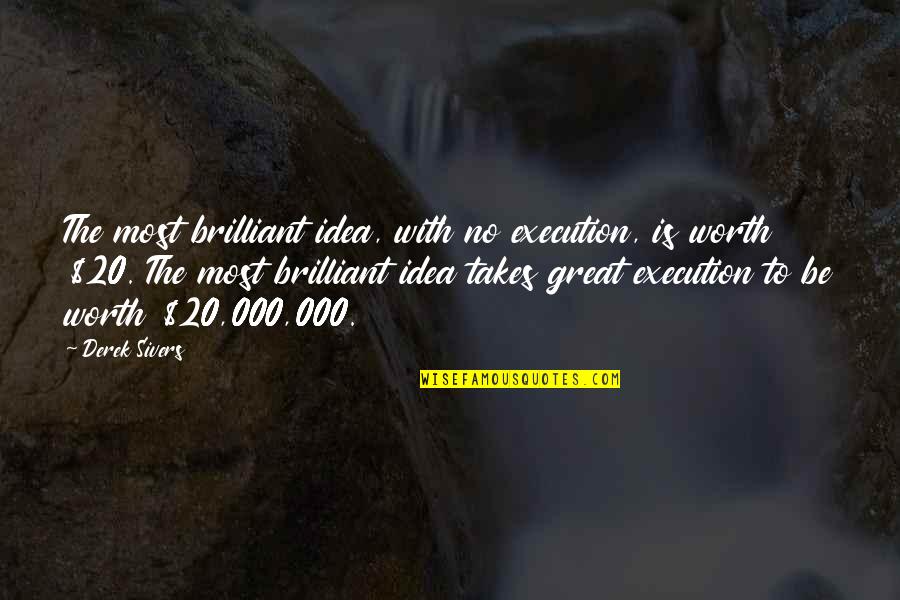 The most brilliant idea, with no execution, is worth $20. The most brilliant idea takes great execution to be worth $20,000,000. —
Derek Sivers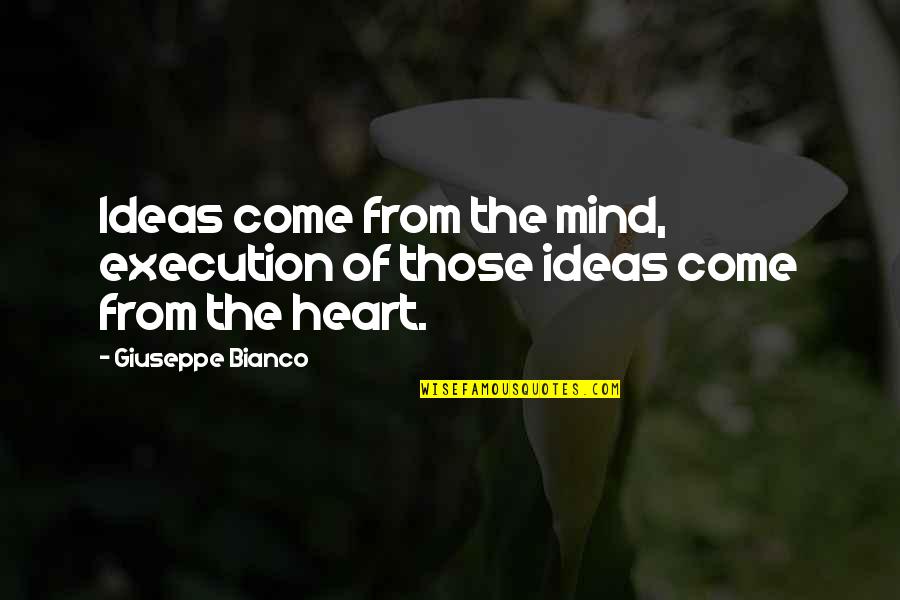 Ideas come from the mind, execution of those ideas come from the heart. —
Giuseppe Bianco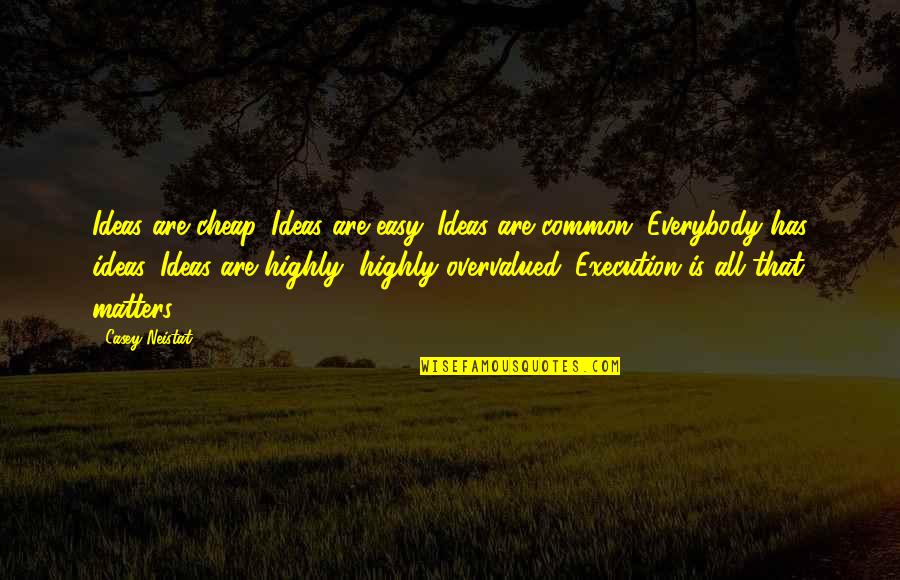 Ideas are cheap. Ideas are easy. Ideas are common. Everybody has ideas. Ideas are highly, highly overvalued. Execution is all that matters. —
Casey Neistat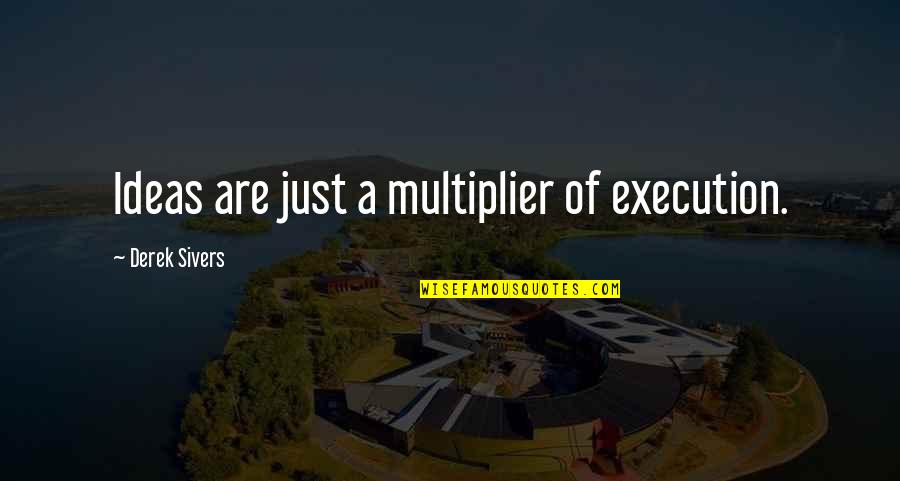 Ideas are just a multiplier of execution. —
Derek Sivers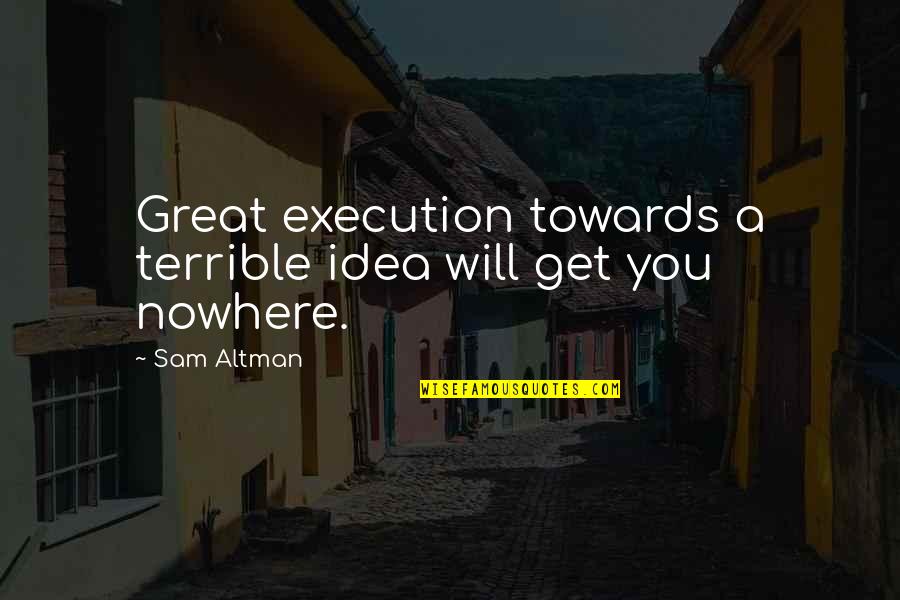 Great execution towards a terrible idea will get you nowhere. —
Sam Altman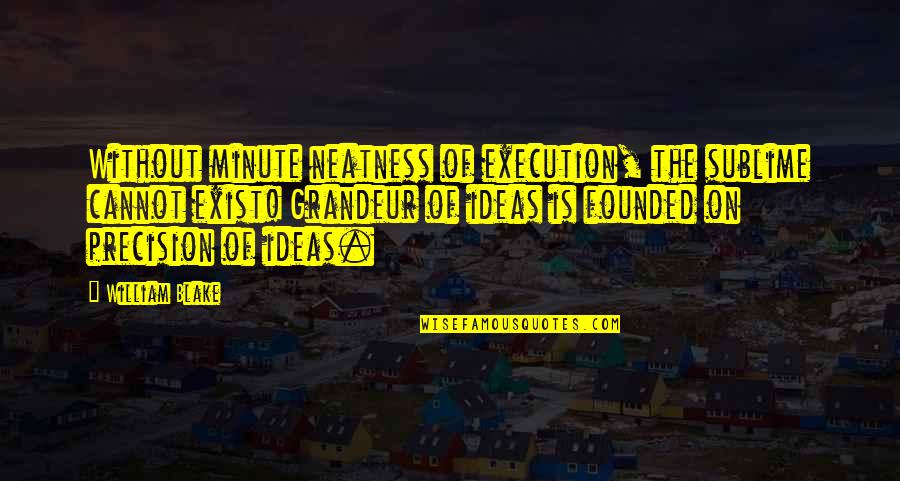 Without minute neatness of execution, the sublime cannot exist! Grandeur of ideas is founded on precision of ideas. —
William Blake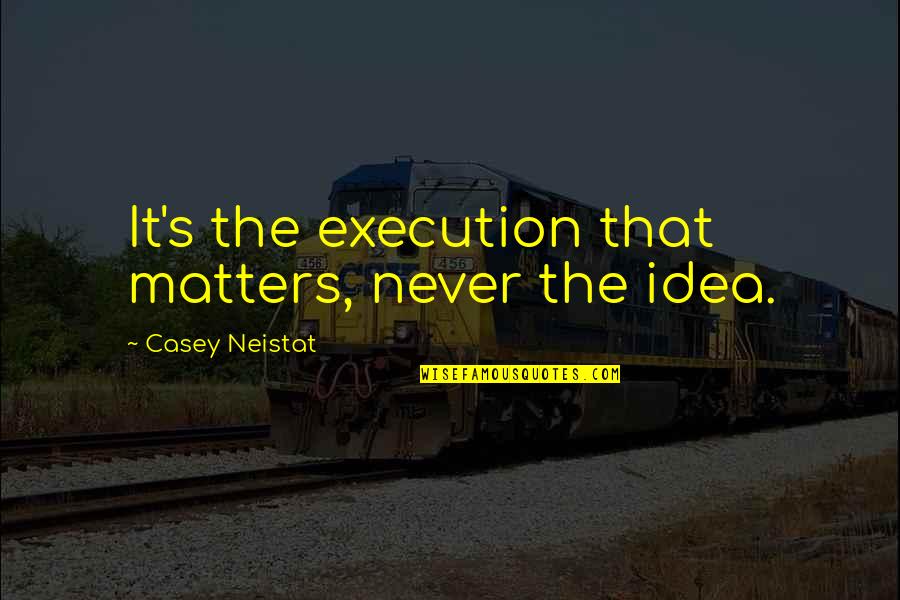 It's the execution that matters, never the idea. —
Casey Neistat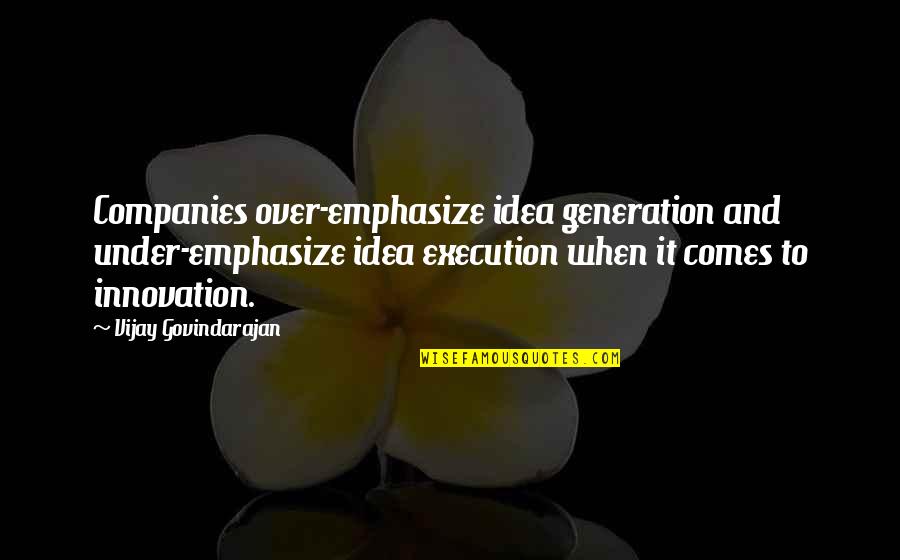 Companies over-emphasize idea generation and under-emphasize idea execution when it comes to innovation. —
Vijay Govindarajan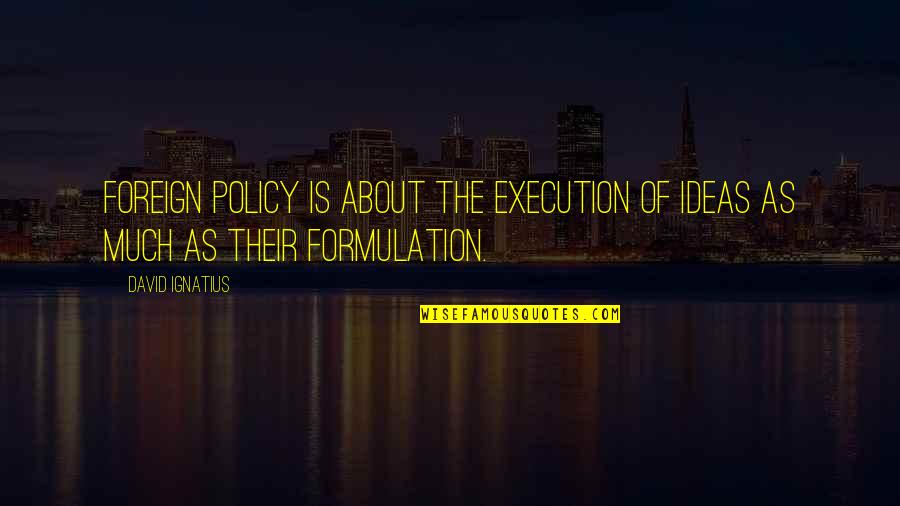 Foreign policy is about the execution of ideas as much as their formulation. —
David Ignatius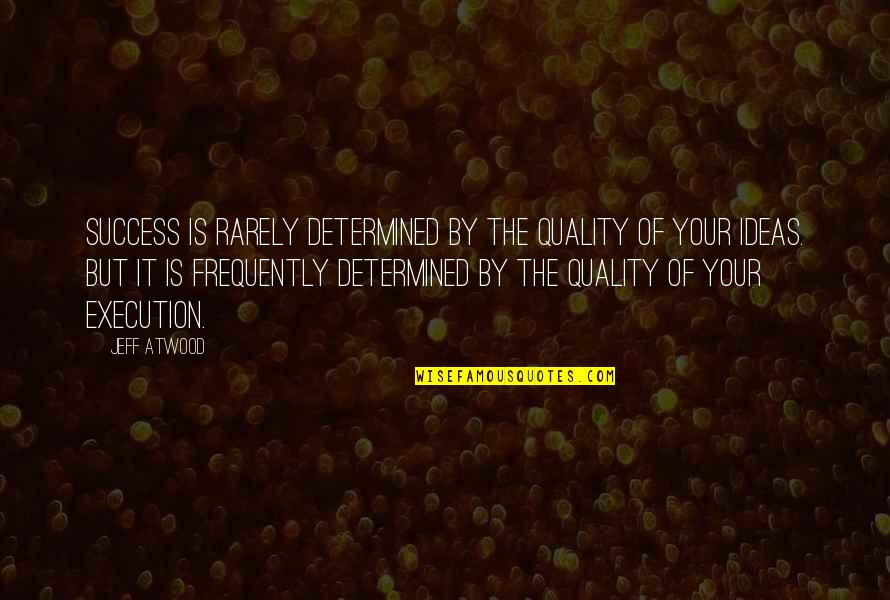 Success is rarely determined by the quality of your ideas. But it is frequently determined by the quality of your execution. —
Jeff Atwood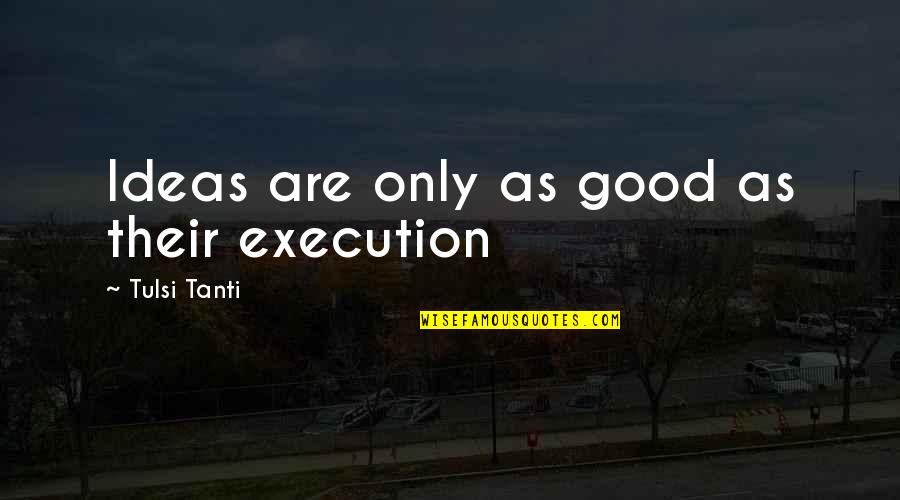 Ideas are only as good as their execution —
Tulsi Tanti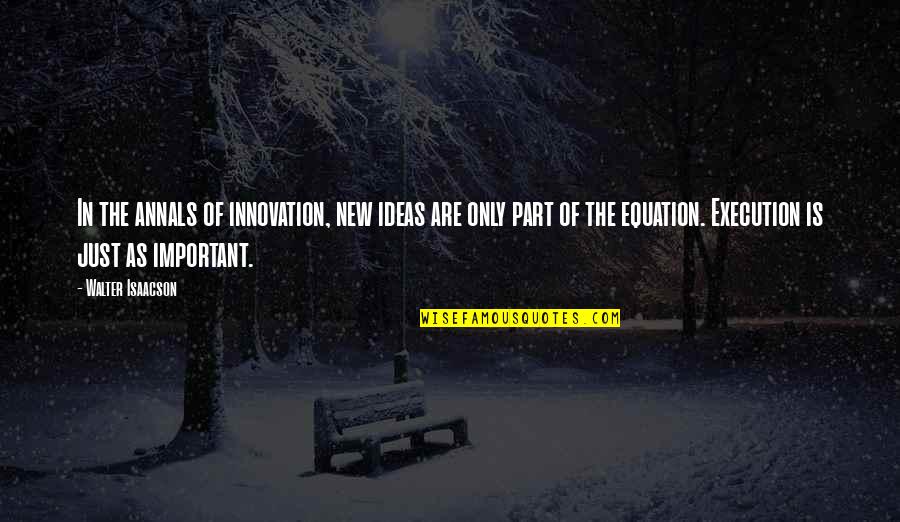 In the annals of innovation, new ideas are only part of the equation. Execution is just as important. —
Walter Isaacson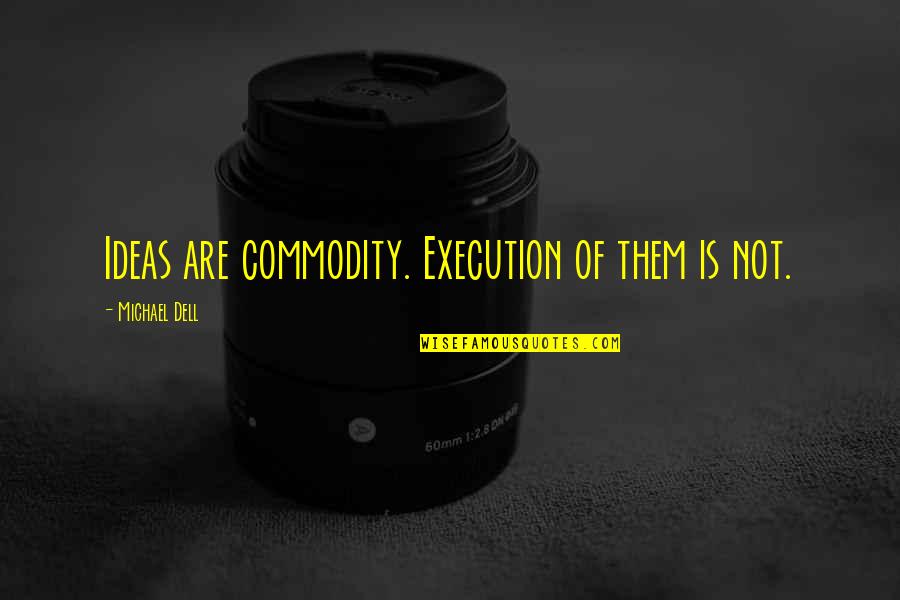 Ideas are commodity. Execution of them is not. —
Michael Dell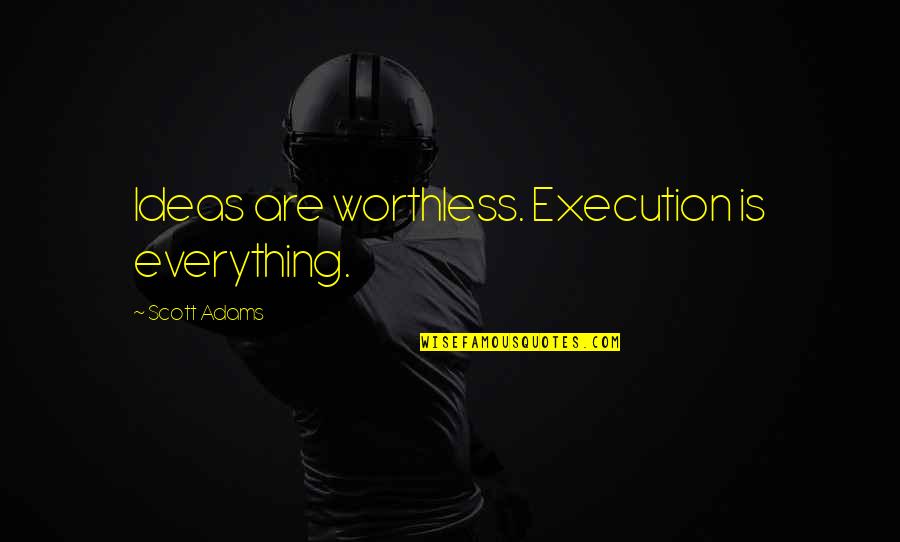 Ideas are worthless. Execution is everything. —
Scott Adams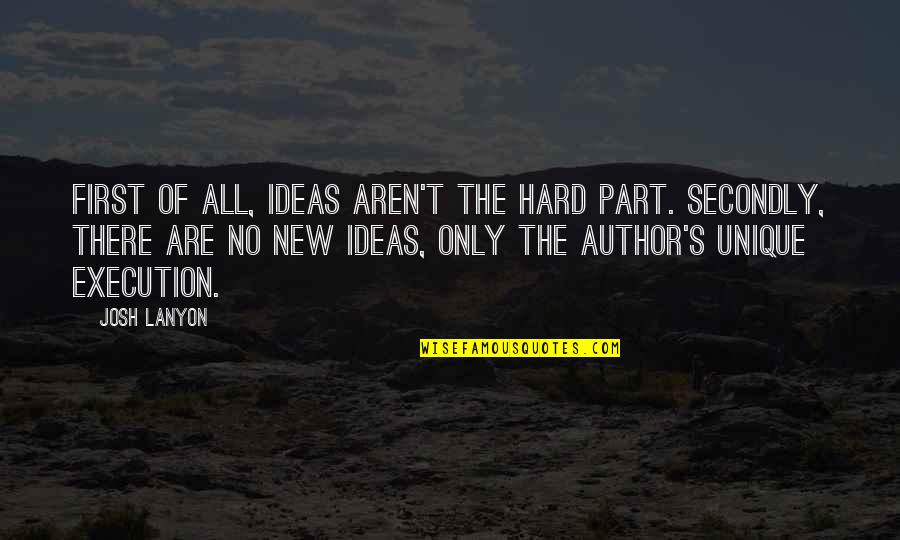 First of all, ideas aren't the hard part. Secondly, there are no new ideas, only the author's unique execution. —
Josh Lanyon
Having ideas is not the same thing as being creative. Creation is execution, not inspiration. —
Kevin Ashton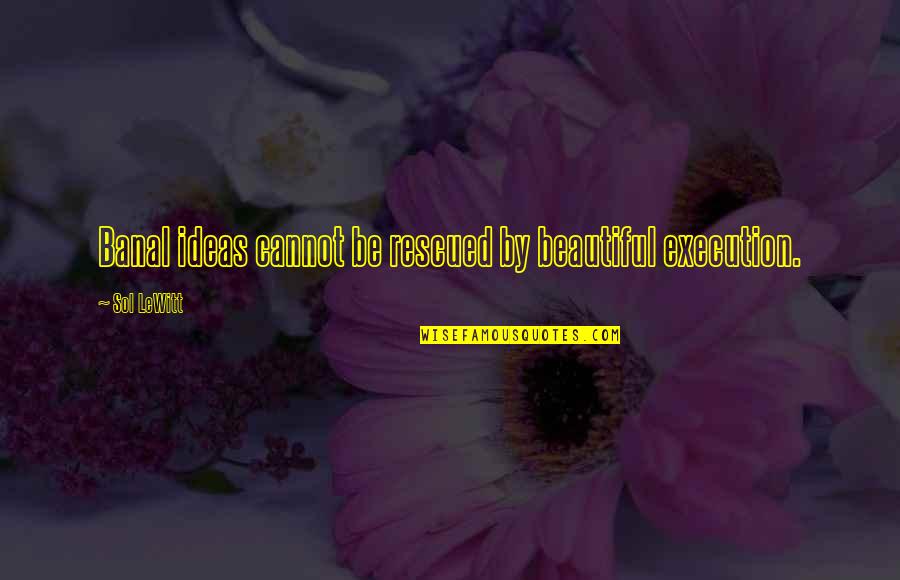 Banal ideas cannot be rescued by beautiful execution. —
Sol LeWitt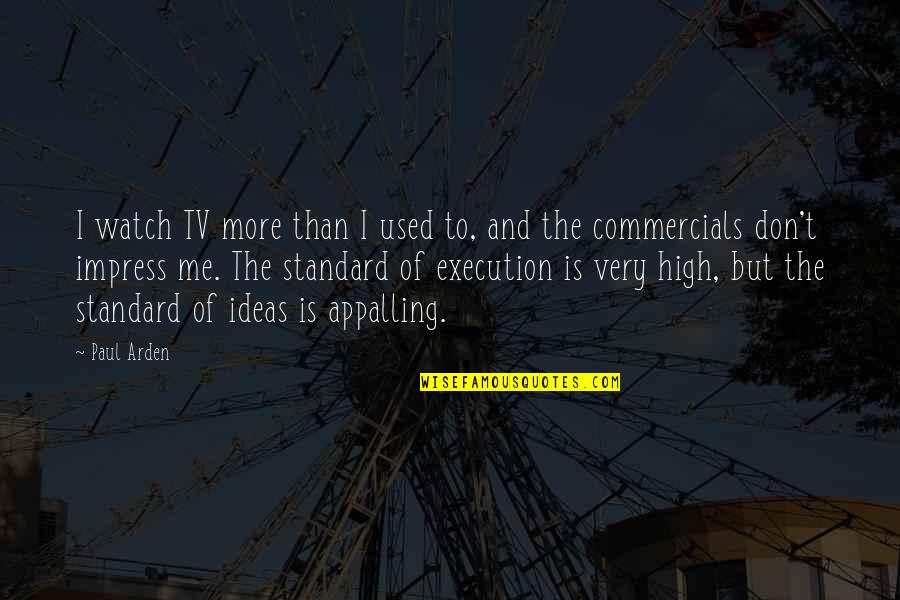 I watch TV more than I used to, and the commercials don't impress me. The standard of execution is very high, but the standard of ideas is appalling. —
Paul Arden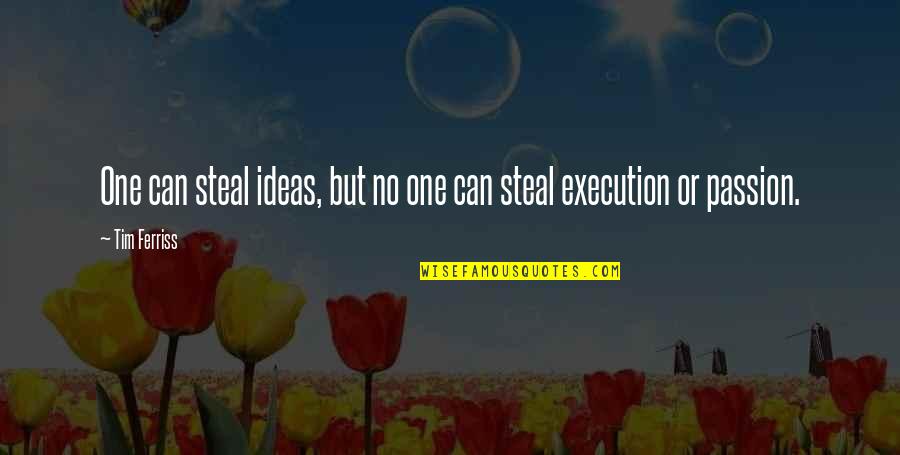 One can steal ideas, but no one can steal execution or passion. —
Tim Ferriss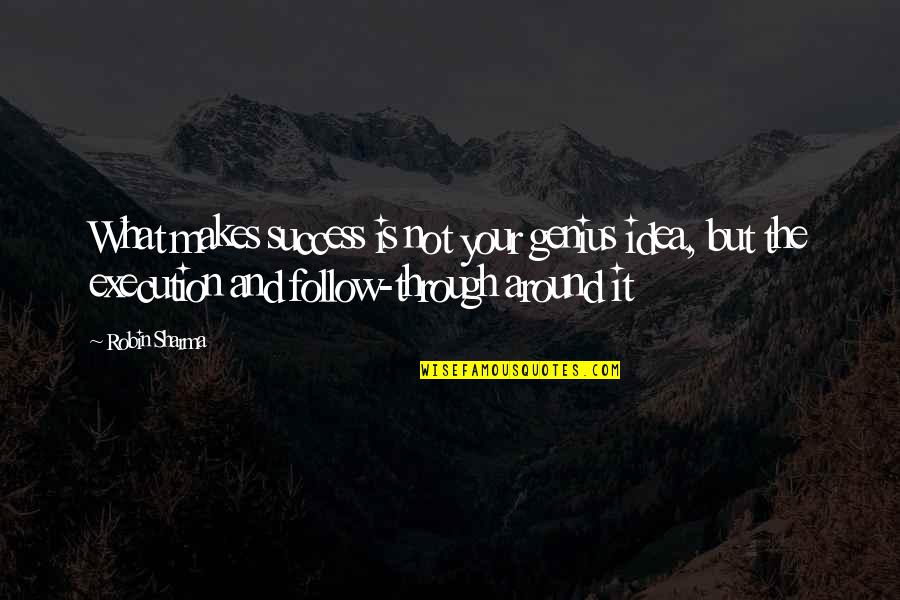 What makes success is not your genius idea, but the execution and follow-through around it —
Robin Sharma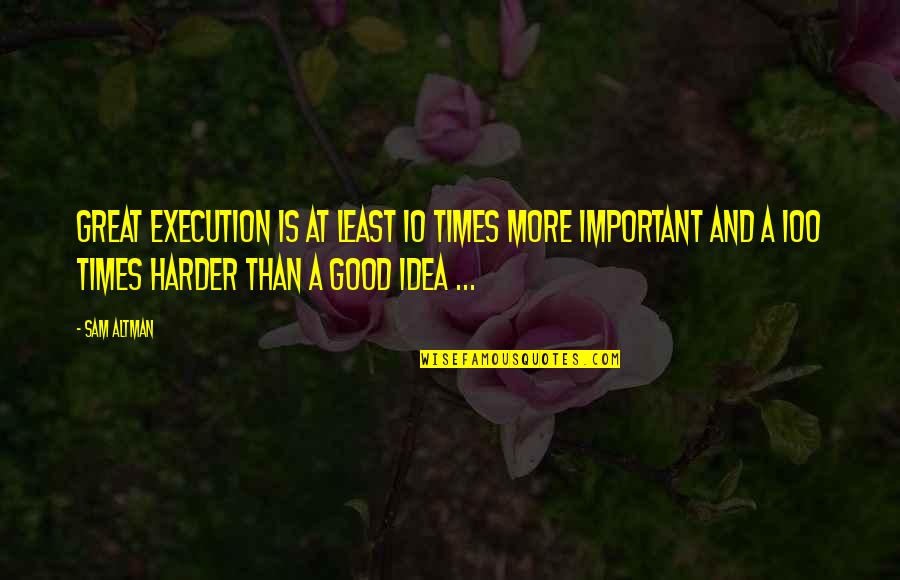 Great execution is at least 10 times more important and a 100 times harder than a good idea ... —
Sam Altman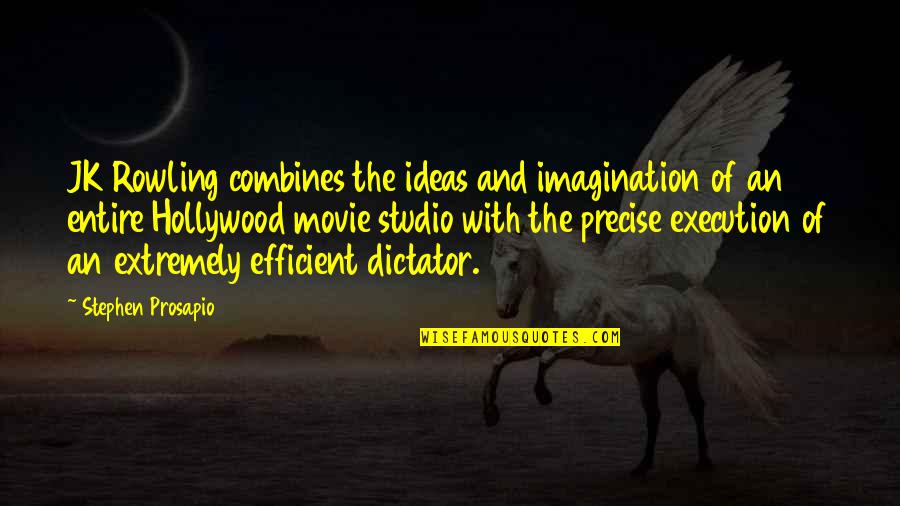 JK Rowling combines the ideas and imagination of an entire Hollywood movie studio with the precise execution of an extremely efficient dictator. —
Stephen Prosapio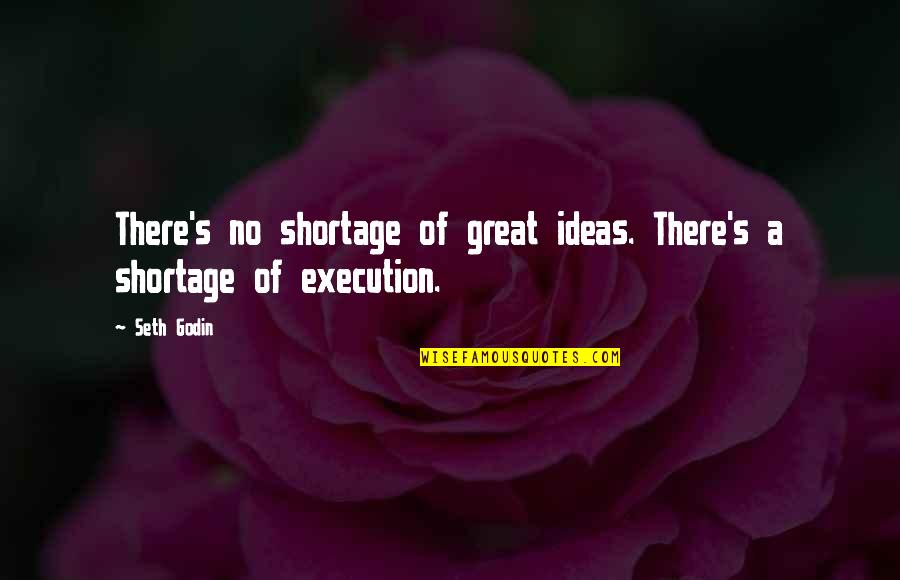 There's no shortage of great ideas. There's a shortage of execution. —
Seth Godin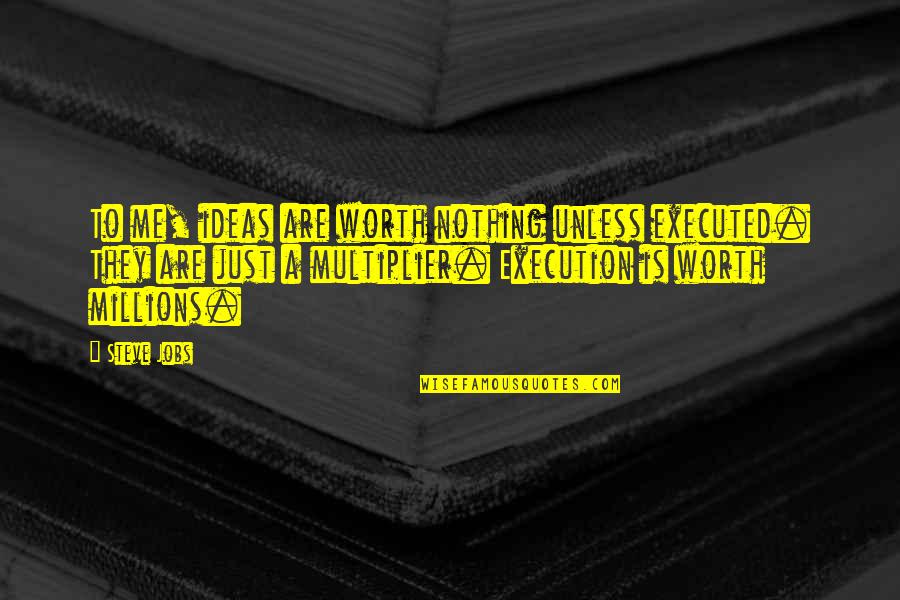 To me, ideas are worth nothing unless executed. They are just a multiplier. Execution is worth millions. —
Steve Jobs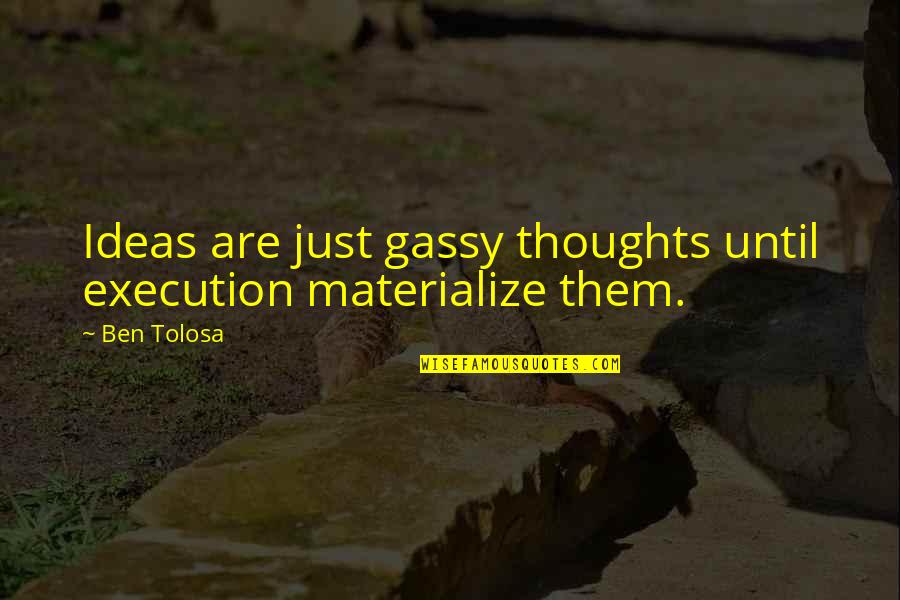 Ideas are just gassy thoughts until execution materialize them. —
Ben Tolosa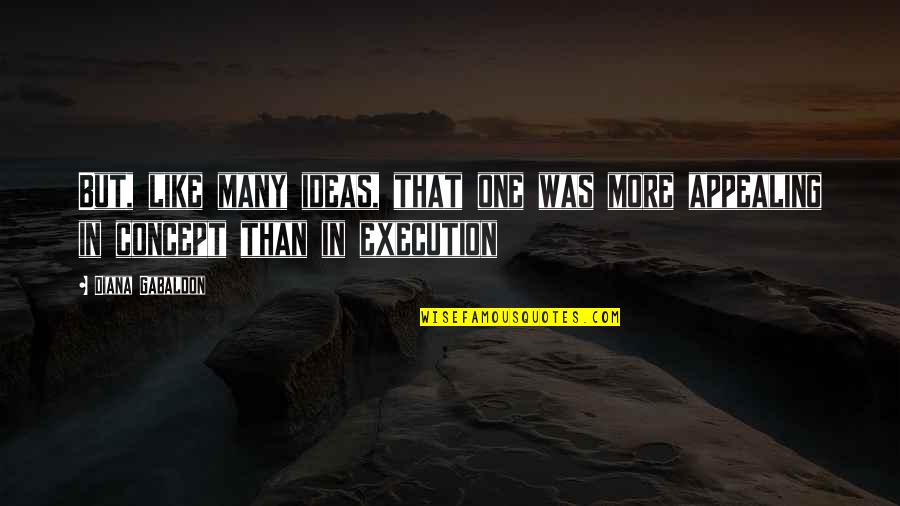 But, like many ideas, that one was more appealing in concept than in execution —
Diana Gabaldon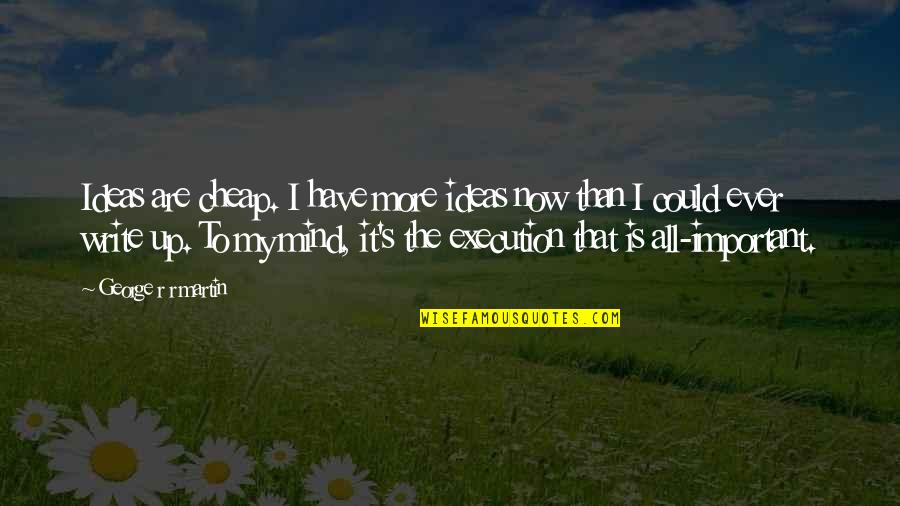 Ideas are cheap. I have more ideas now than I could ever write up. To my mind, it's the execution that is all-important. —
George R R Martin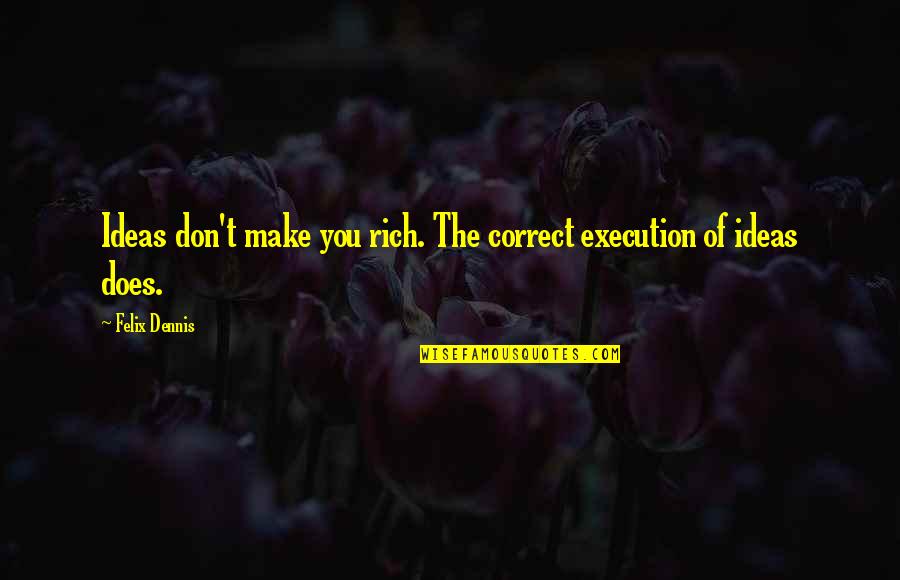 Ideas don't make you rich. The correct execution of ideas does. —
Felix Dennis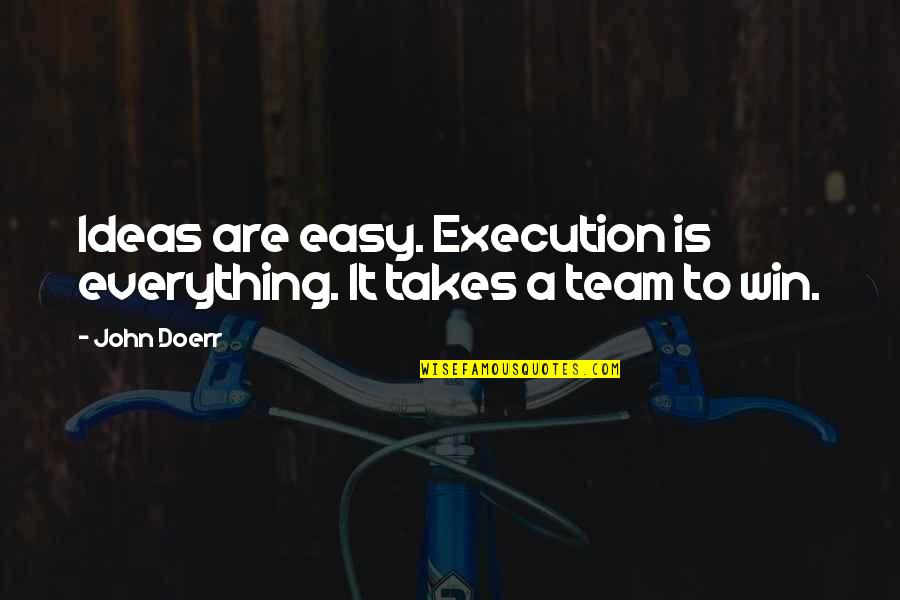 Ideas are easy. Execution is everything. It takes a team to win. —
John Doerr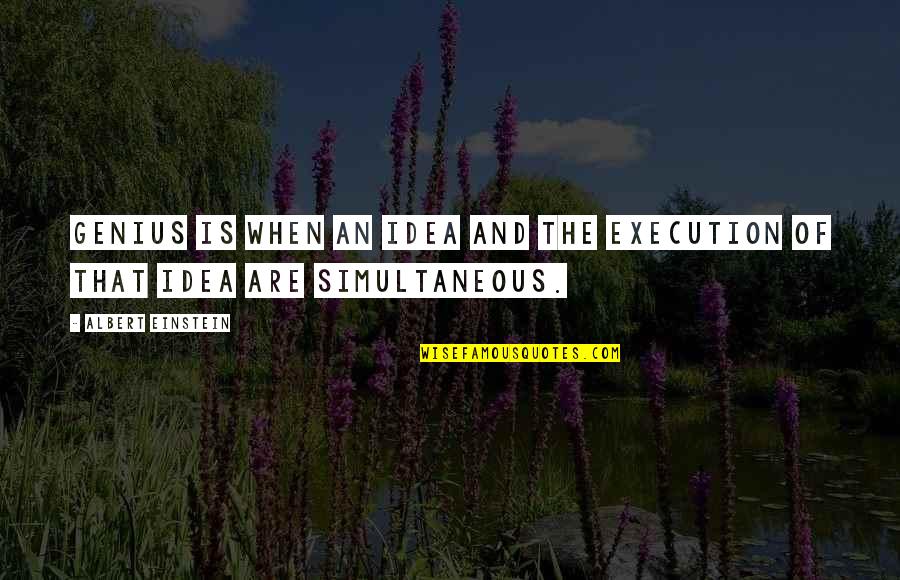 Genius is when an idea and the execution of that idea are simultaneous. —
Albert Einstein