I Wanna Die Quotes
Collection of top 22 famous quotes about I Wanna Die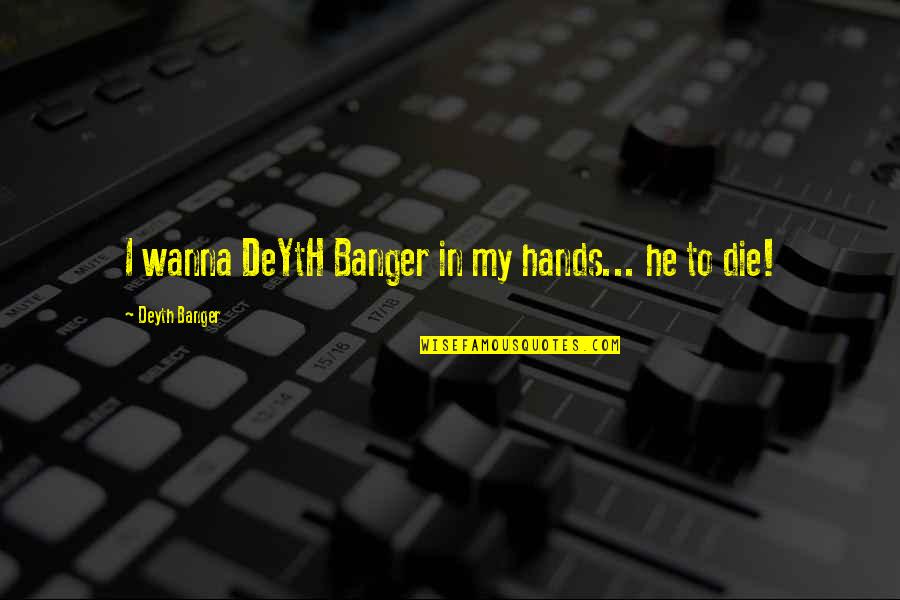 I wanna DeYtH Banger in my hands... he to die!
—
Deyth Banger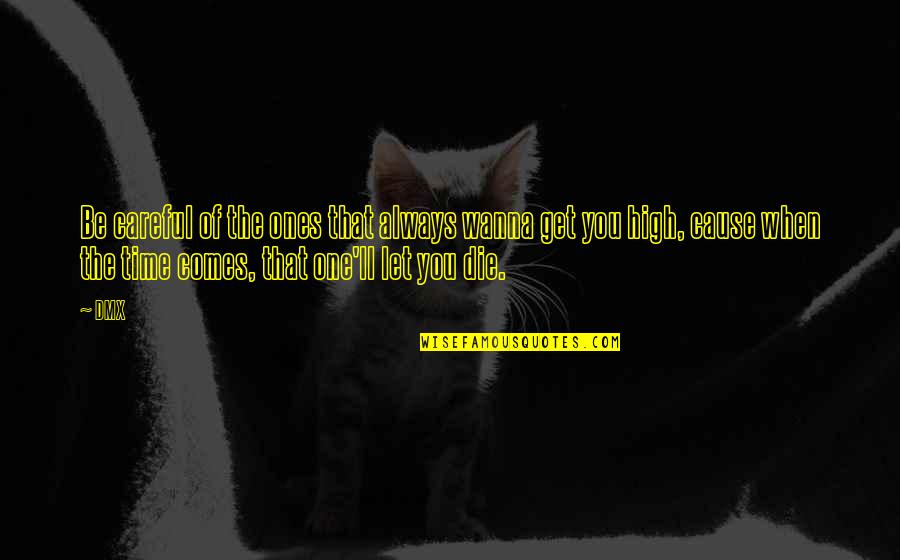 Be careful of the ones that always wanna get you high, cause when the time comes, that one'll let you die.
—
DMX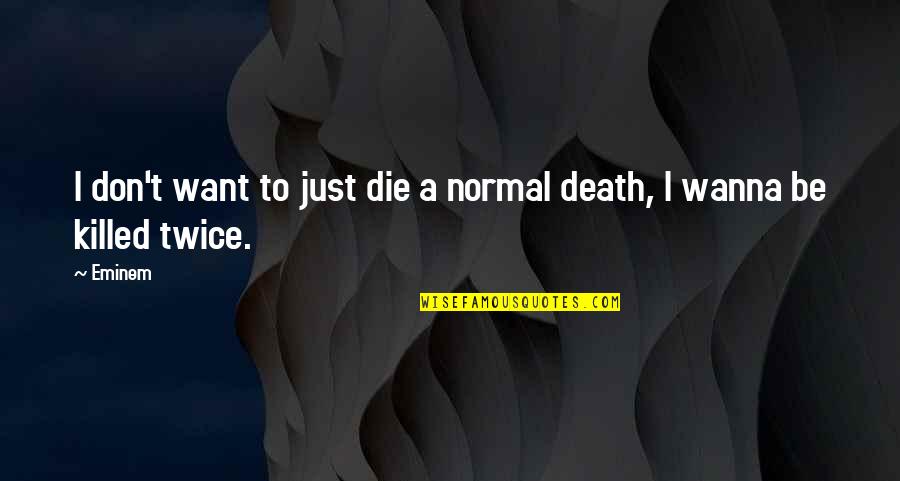 I don't want to just die a normal death, I wanna be killed twice.
—
Eminem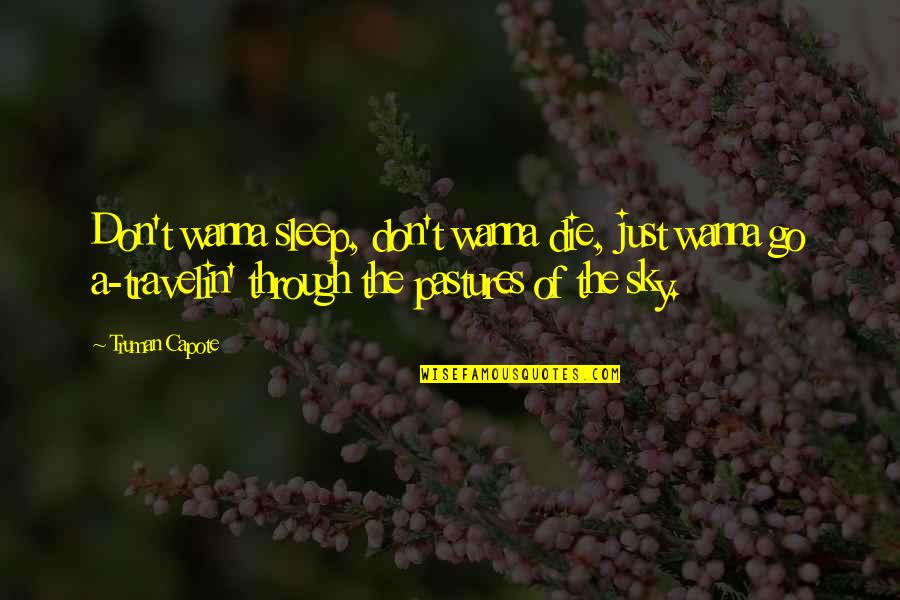 Don't wanna sleep, don't wanna die, just wanna go a-travelin' through the pastures of the sky.
—
Truman Capote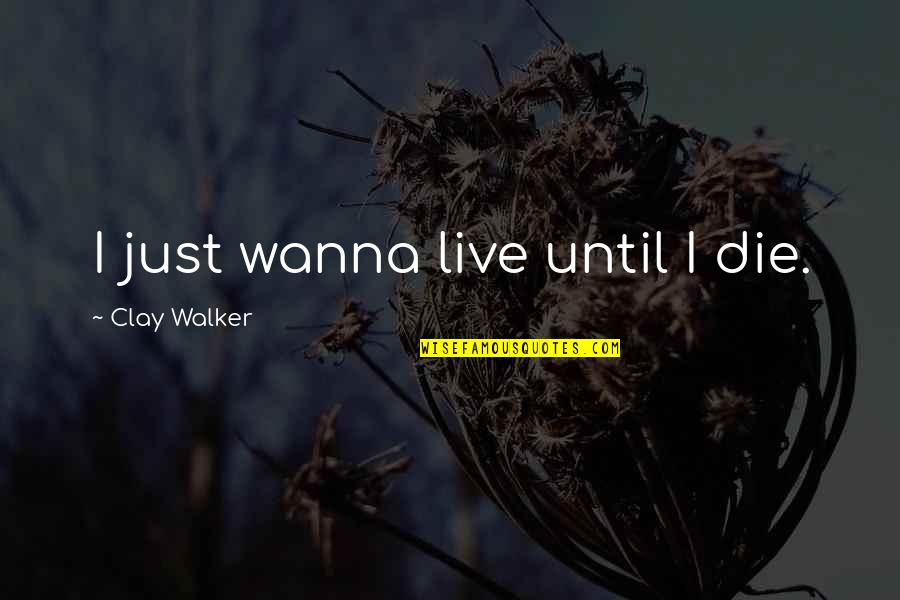 I just wanna live until I die.
—
Clay Walker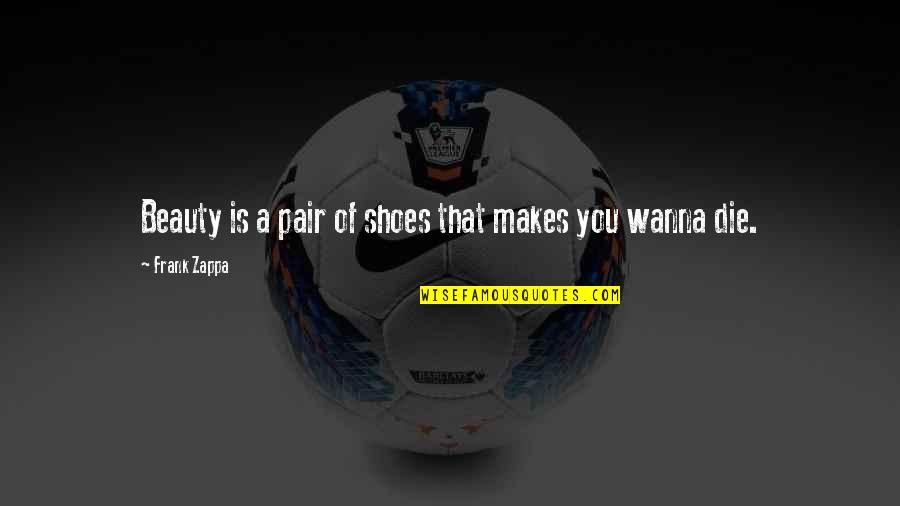 Beauty is a pair of shoes that makes you wanna die. —
Frank Zappa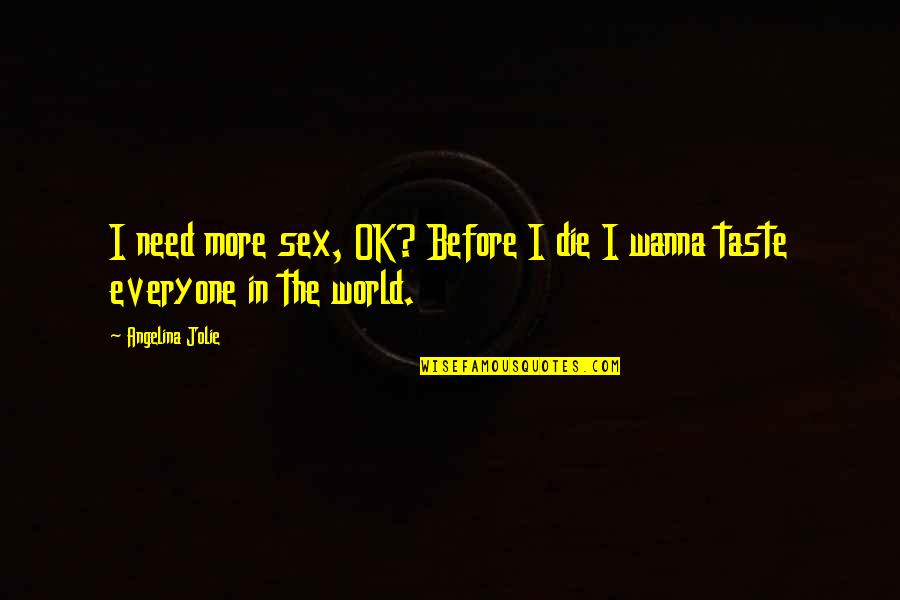 I need more sex, OK? Before I die I wanna taste everyone in the world. —
Angelina Jolie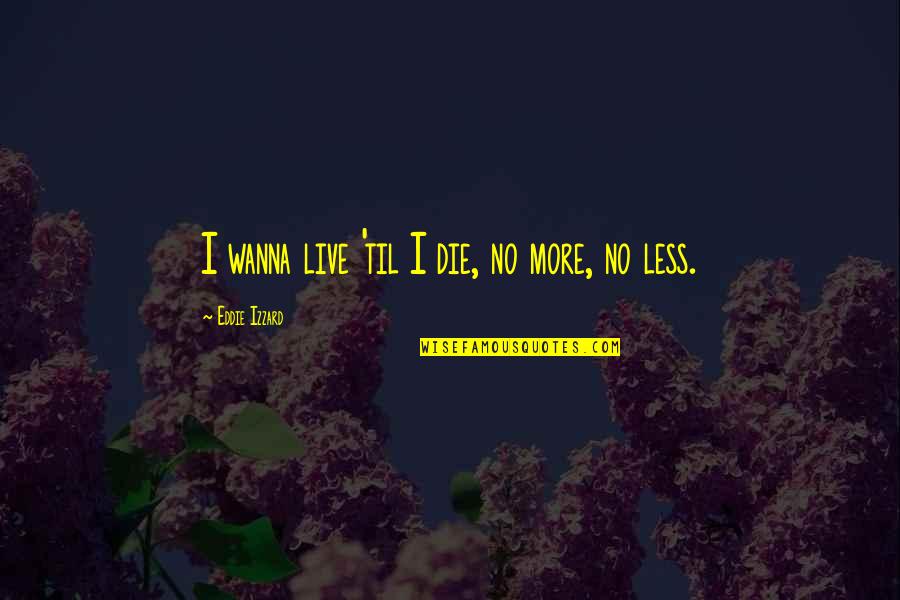 I wanna live 'til I die, no more, no less. —
Eddie Izzard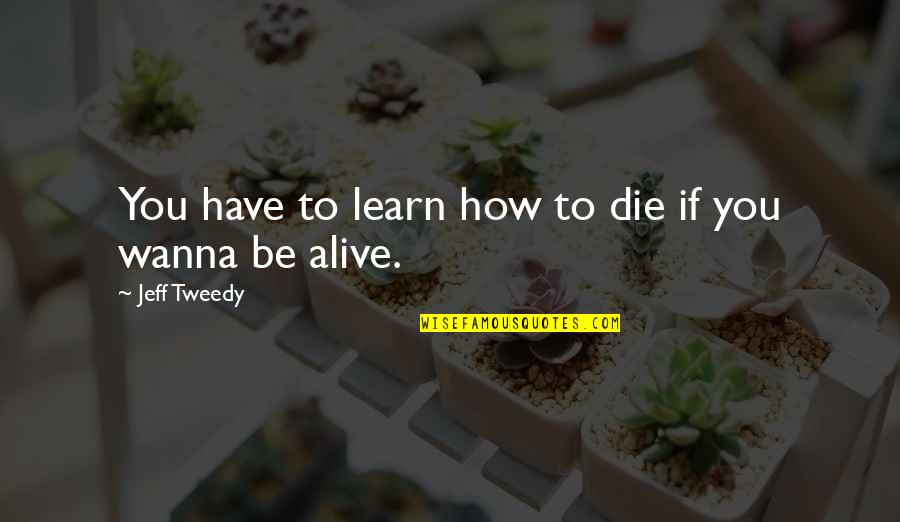 You have to learn how to die if you wanna be alive. —
Jeff Tweedy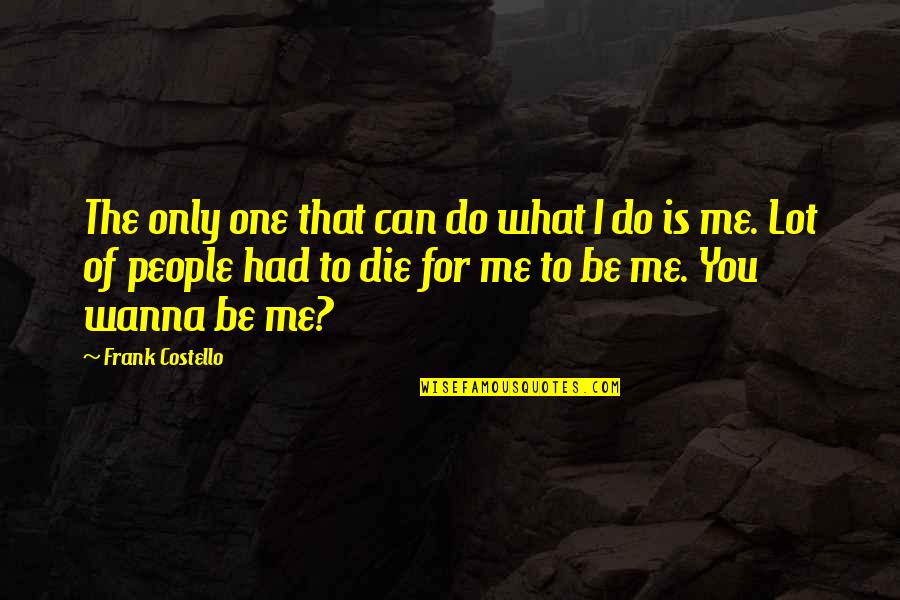 The only one that can do what I do is me. Lot of people had to die for me to be me. You wanna be me? —
Frank Costello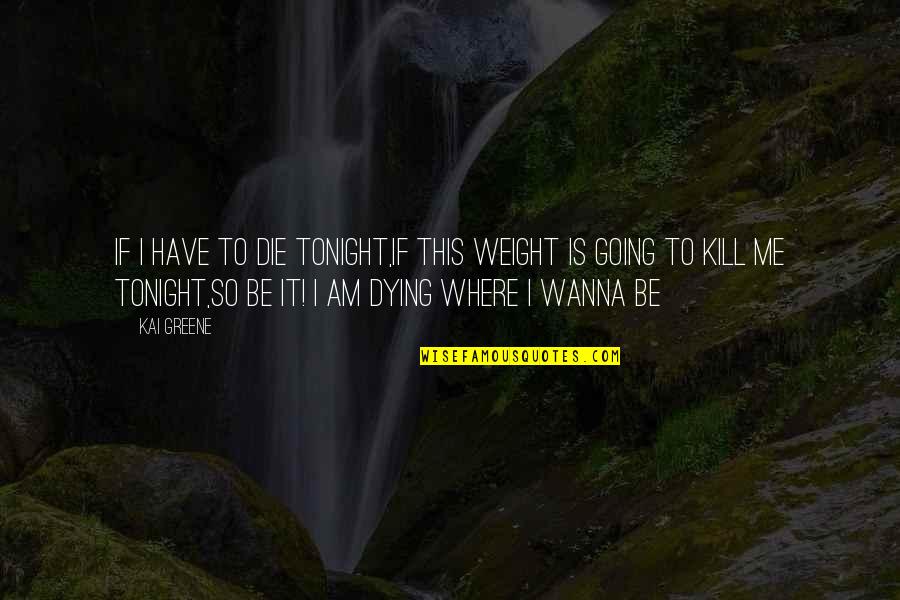 If I have to die tonight,if this weight is going to kill me tonight,so be it! I am dying where I wanna be —
Kai Greene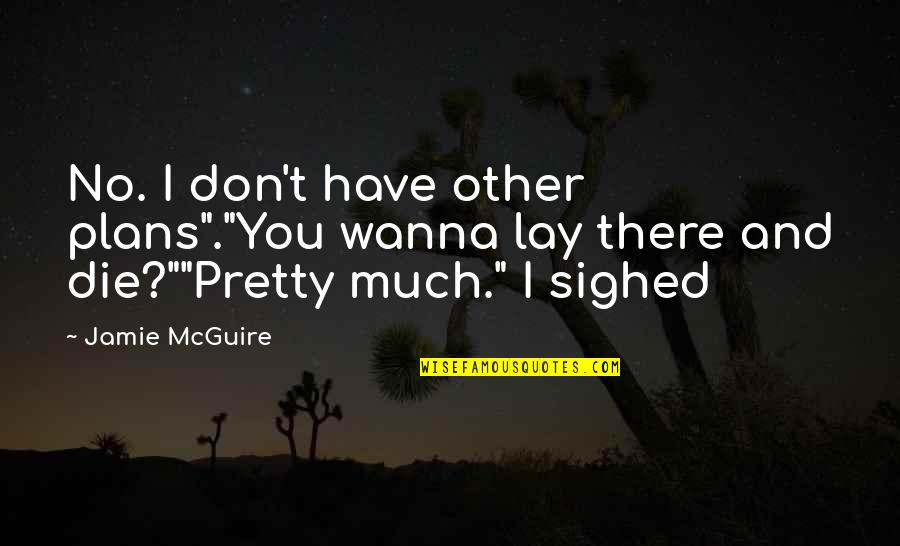 No. I don't have other plans".
"You wanna lay there and die?"
"Pretty much." I sighed —
Jamie McGuire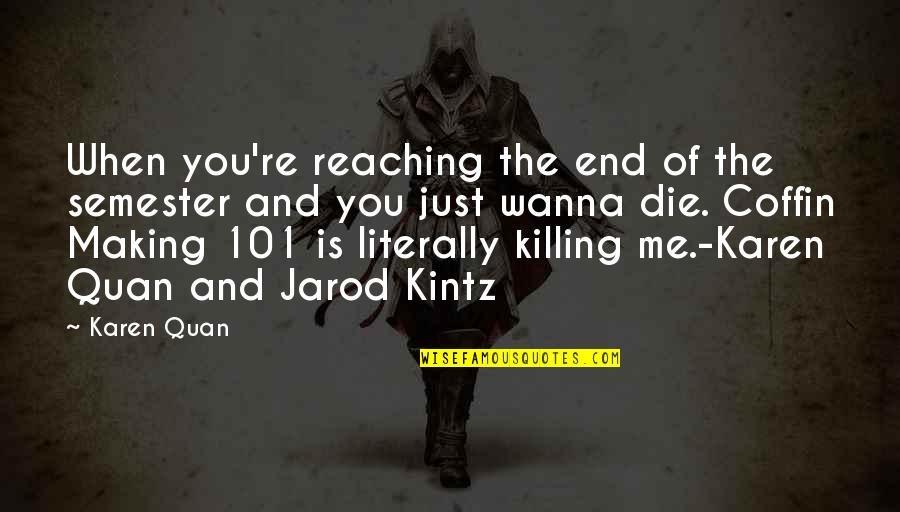 When you're reaching the end of the semester and you just wanna die. Coffin Making 101 is literally killing me.
-Karen Quan and Jarod Kintz —
Karen Quan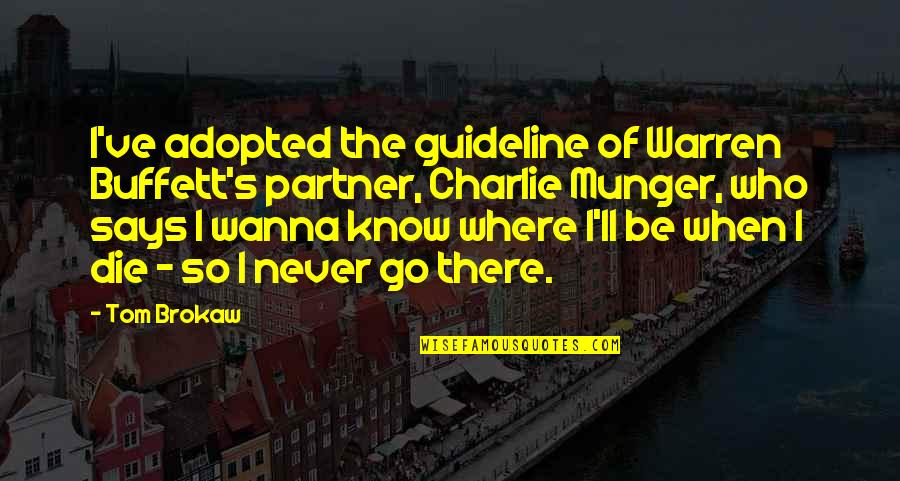 I've adopted the guideline of Warren Buffett's partner, Charlie Munger, who says I wanna know where I'll be when I die - so I never go there. —
Tom Brokaw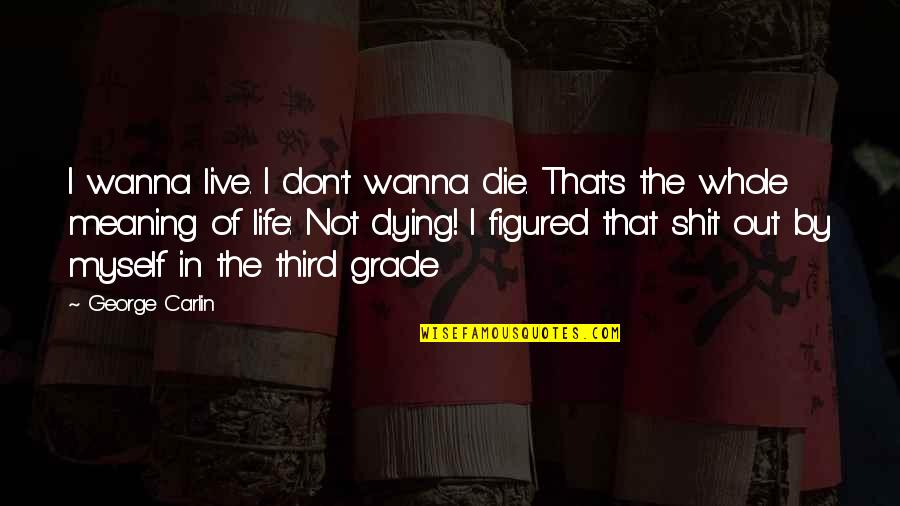 I wanna live. I don't wanna die. That's the whole meaning of life: Not dying! I figured that shit out by myself in the third grade —
George Carlin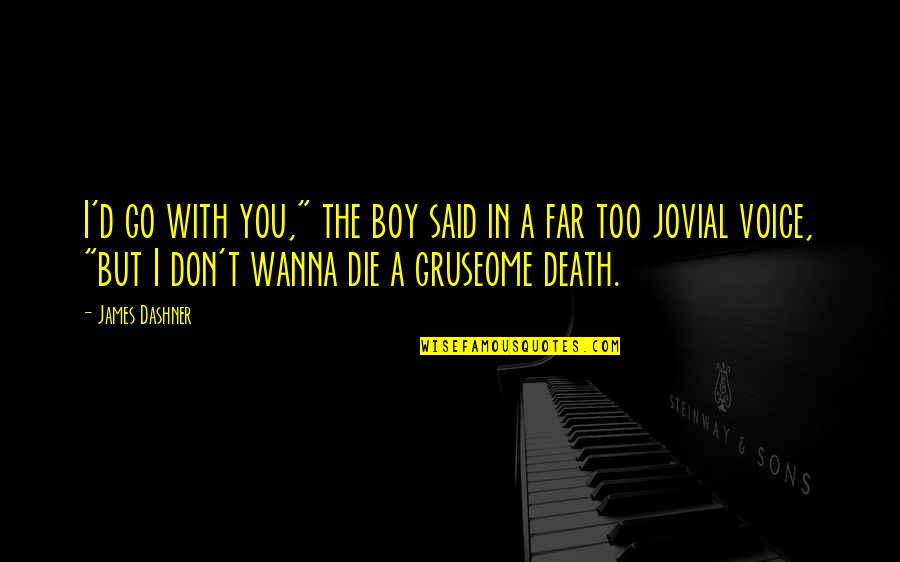 I'd go with you," the boy said in a far too jovial voice, "but I don't wanna die a gruseome death. —
James Dashner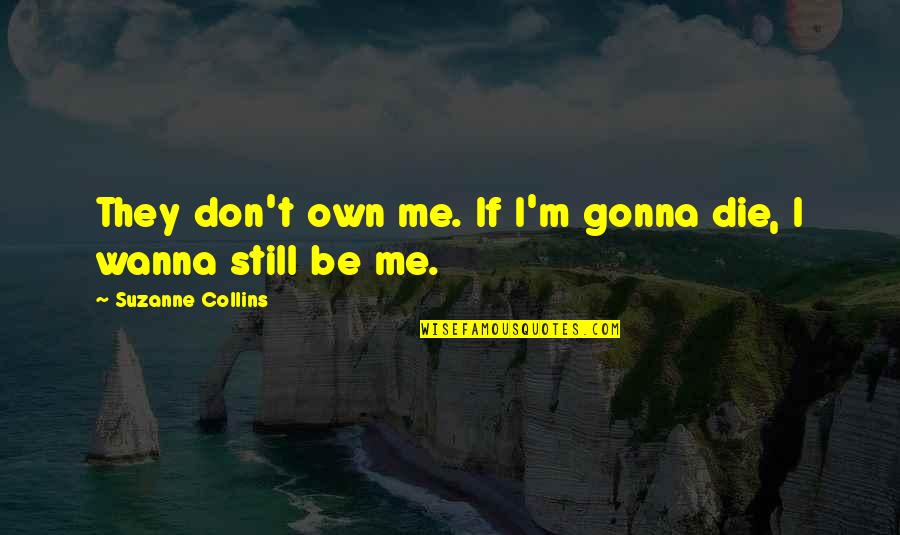 They don't own me. If I'm gonna die, I wanna still be me. —
Suzanne Collins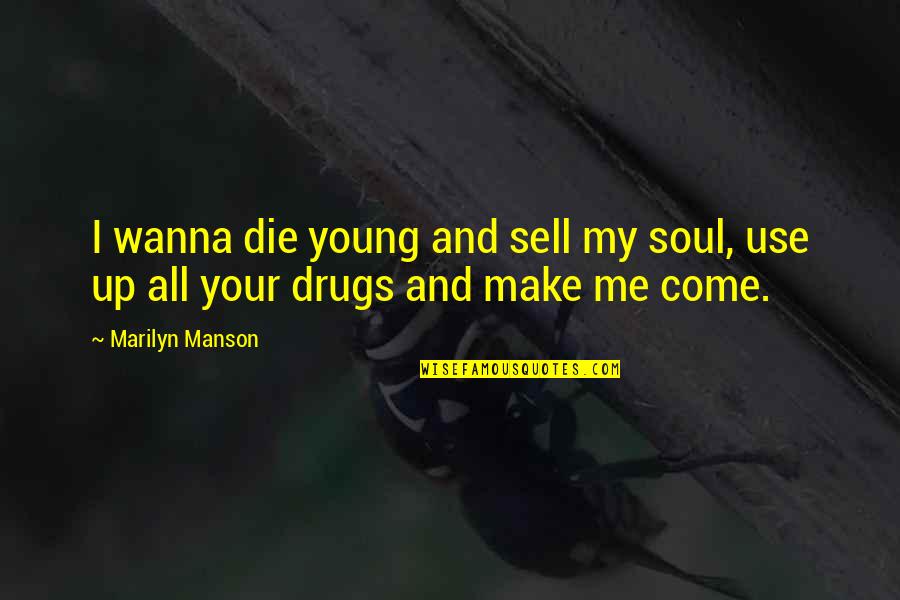 I wanna die
young and sell my soul, use up all your drugs and make me come. —
Marilyn Manson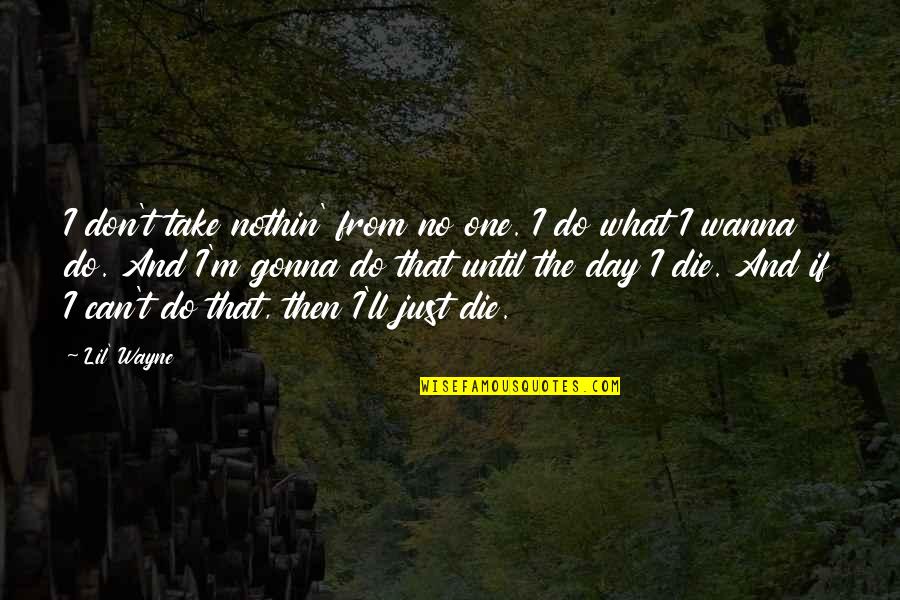 I don't take nothin' from no one. I do what I wanna do. And I'm gonna do that until the day I die. And if I can't do that, then I'll just die. —
Lil' Wayne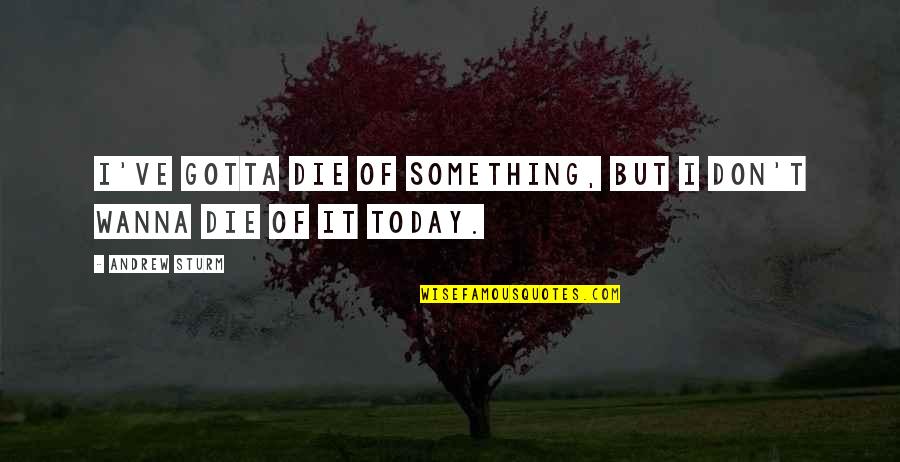 I've gotta die of something, but I don't wanna die of it today. —
Andrew Sturm