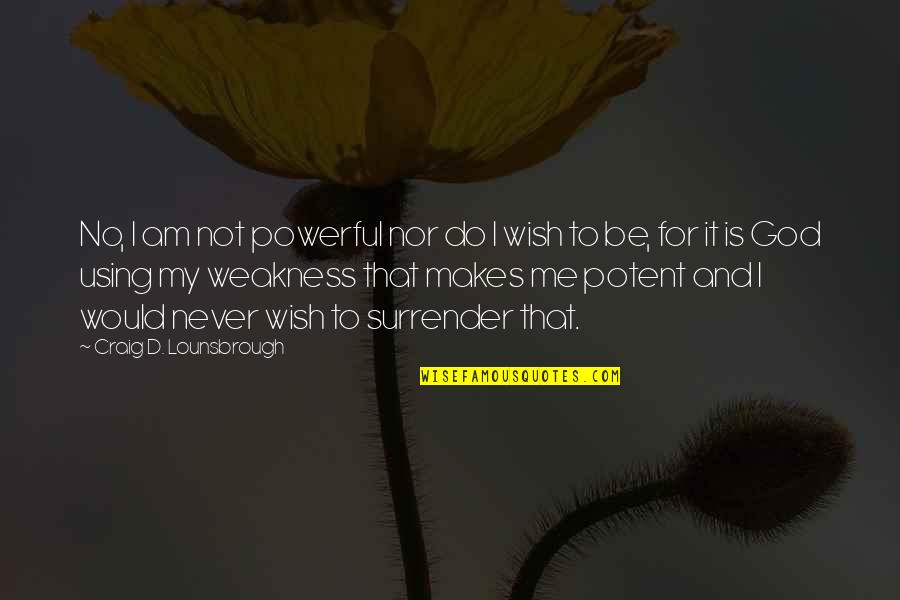 No, I am not powerful nor do I wish to be, for it is God using my weakness that makes me potent and I would never wish to surrender that.
—
Craig D. Lounsbrough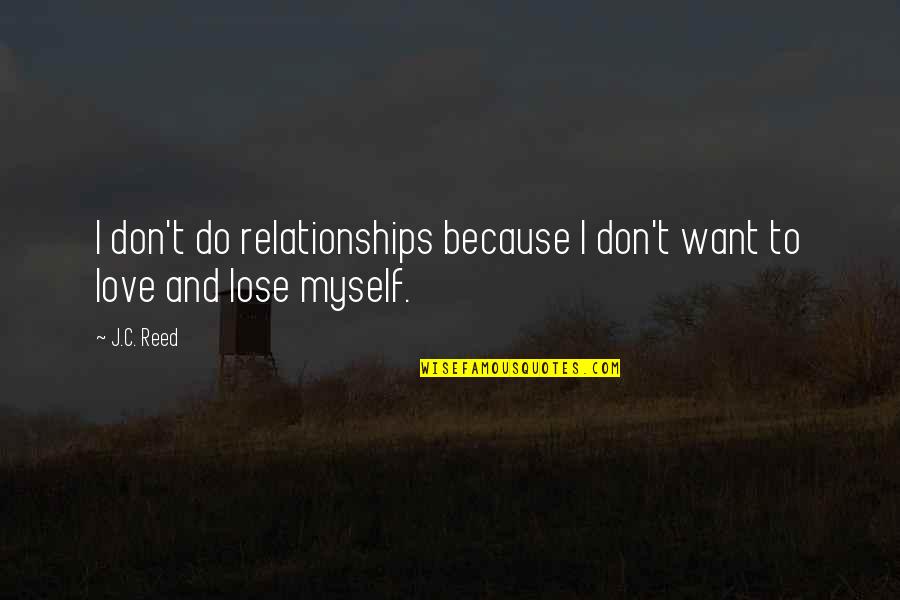 I don't do relationships because I don't want to love and lose myself.
—
J.C. Reed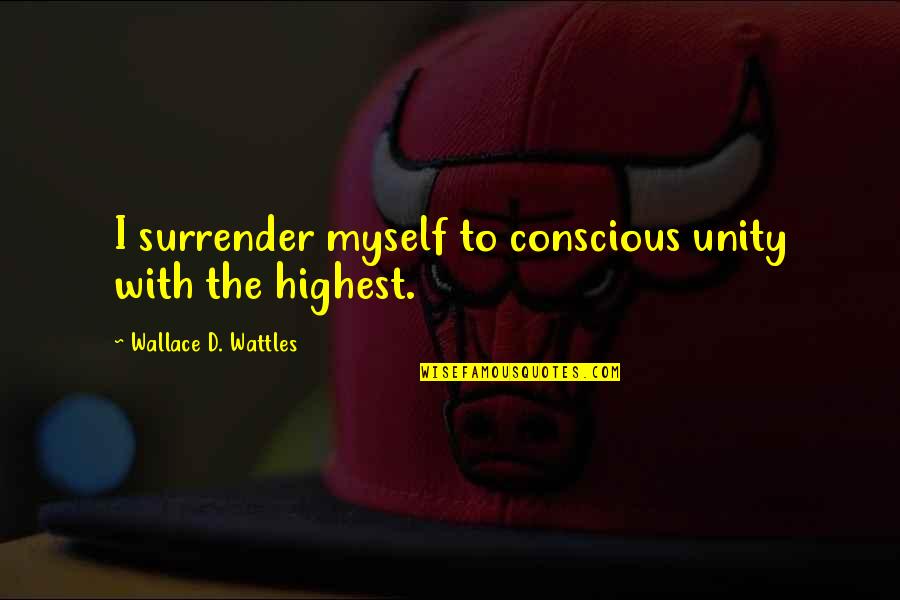 I surrender myself to conscious unity with the highest.
—
Wallace D. Wattles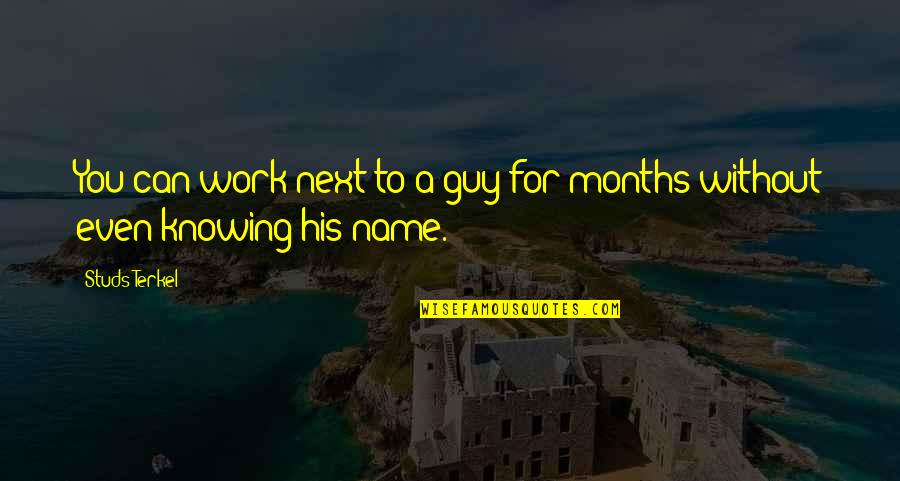 You can work next to a guy for months without even knowing his name.
—
Studs Terkel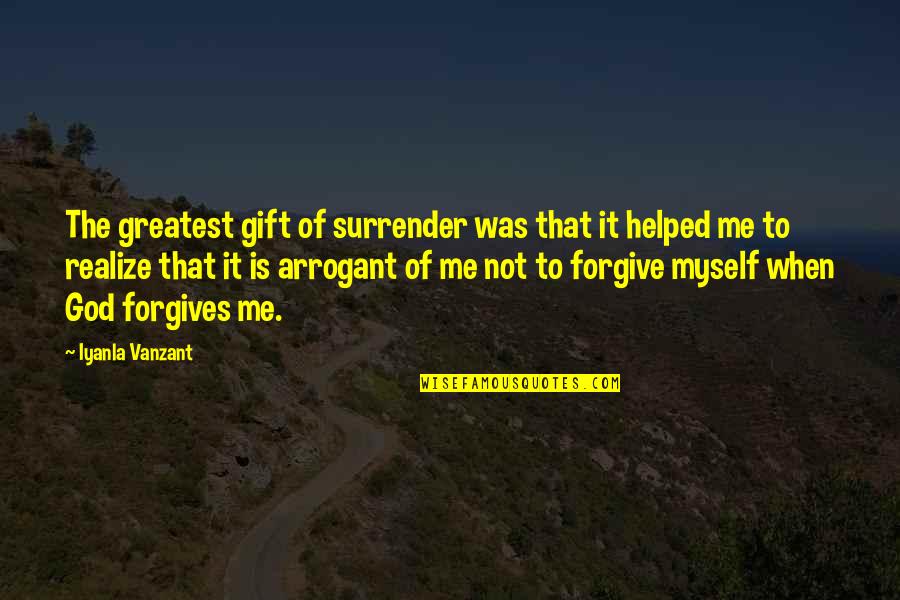 The greatest gift of surrender was that it helped me to realize that it is arrogant of me not to forgive myself when God forgives me.
—
Iyanla Vanzant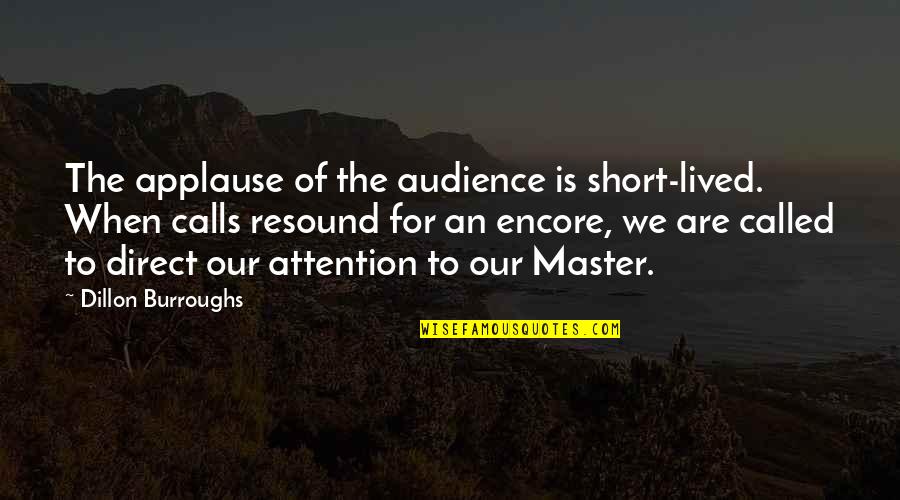 The applause of the audience is short-lived. When calls resound for an encore, we are called to direct our attention to our Master.
—
Dillon Burroughs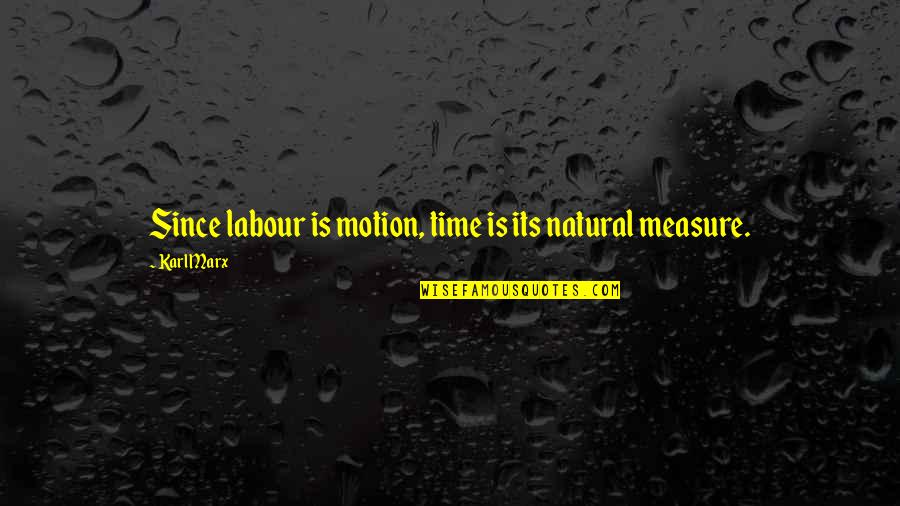 Since labour is motion, time is its natural measure.
—
Karl Marx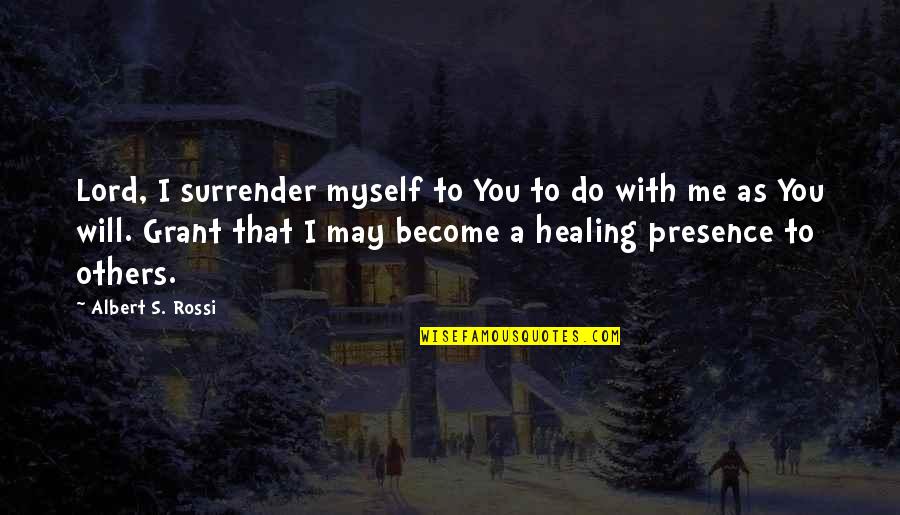 Lord, I surrender myself to You to do with me as You will. Grant that I may become a healing presence to others.
—
Albert S. Rossi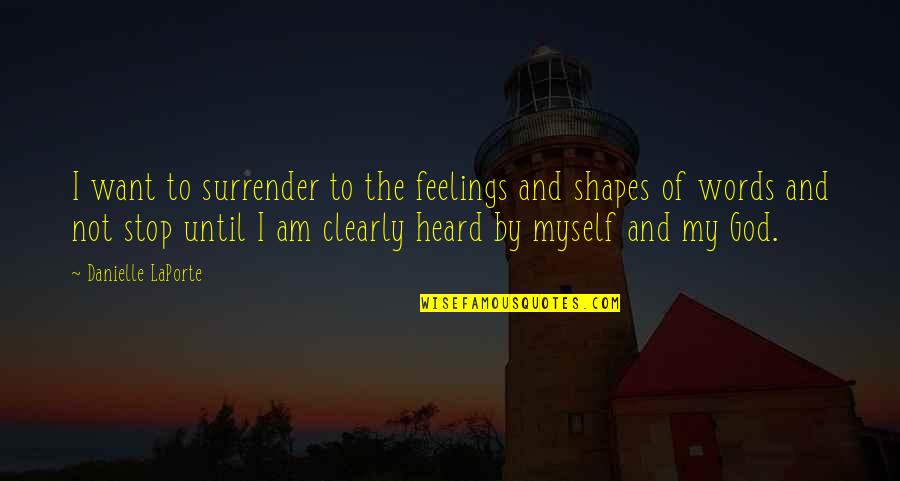 I want to surrender to the feelings and shapes of words and not stop until I am clearly heard by myself and my God.
—
Danielle LaPorte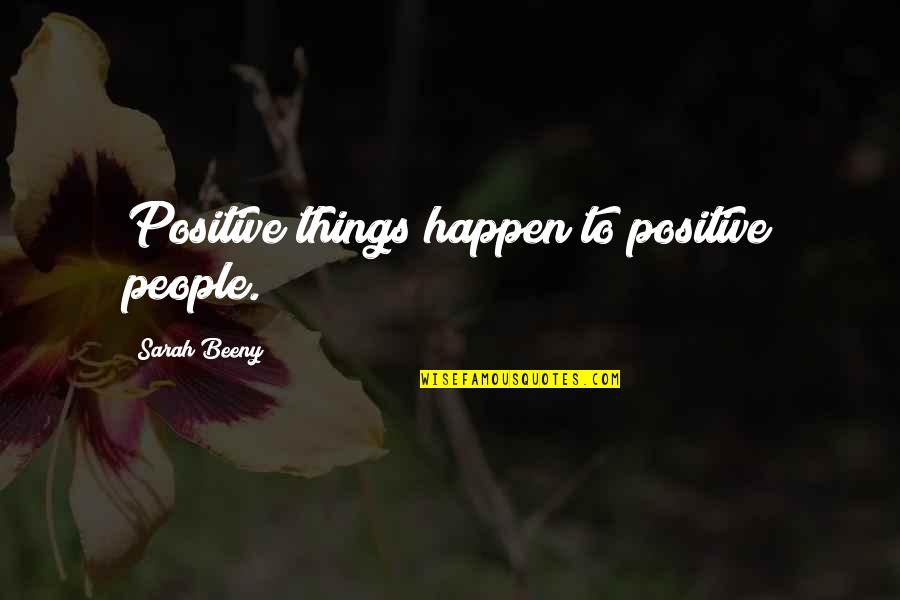 Positive things happen to positive people.
—
Sarah Beeny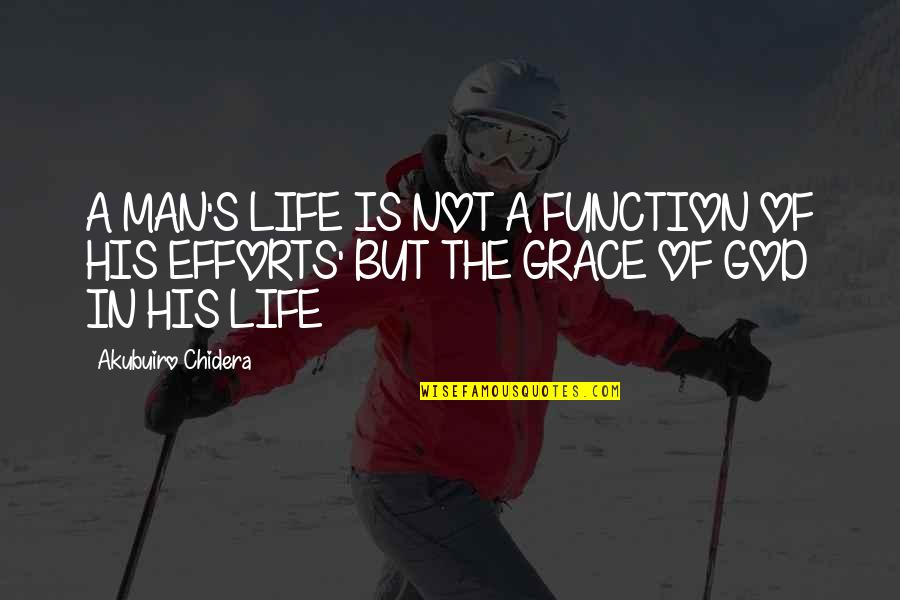 A MAN'S LIFE IS NOT A FUNCTION OF HIS EFFORTS' BUT THE GRACE OF GOD IN HIS LIFE
—
Akubuiro Chidera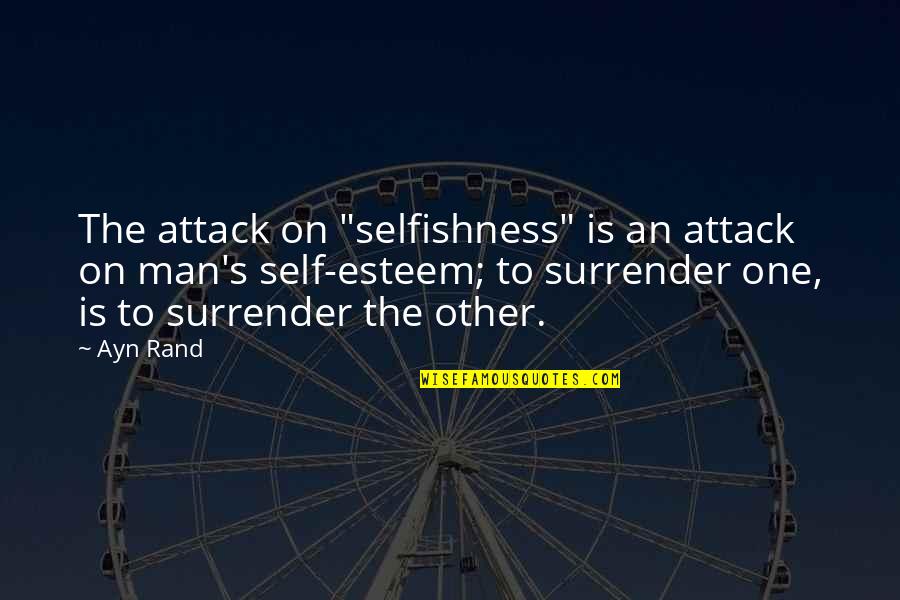 The attack on "selfishness" is an attack on man's self-esteem; to surrender one, is to surrender the other.
—
Ayn Rand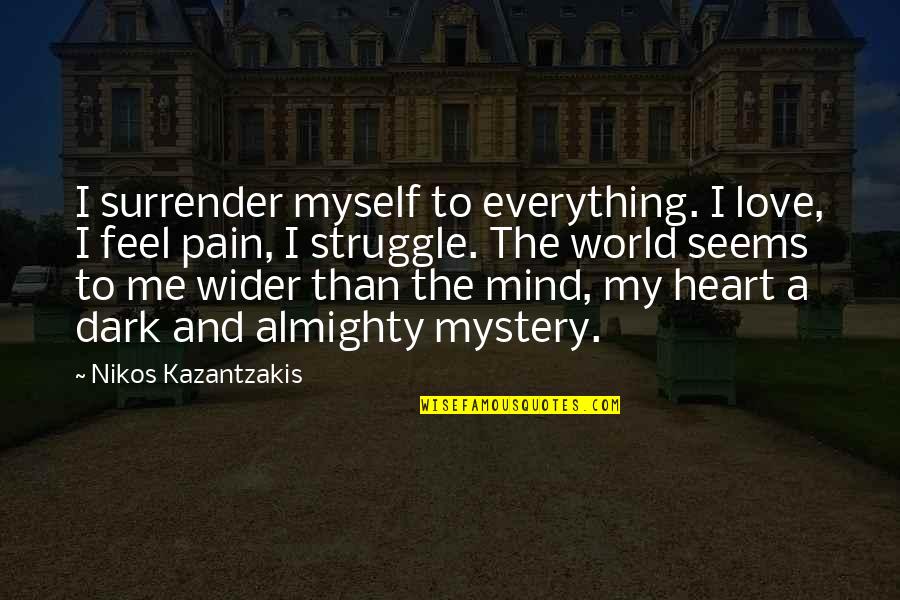 I surrender myself to everything. I love, I feel pain, I struggle. The world seems to me wider than the mind, my heart a dark and almighty mystery. —
Nikos Kazantzakis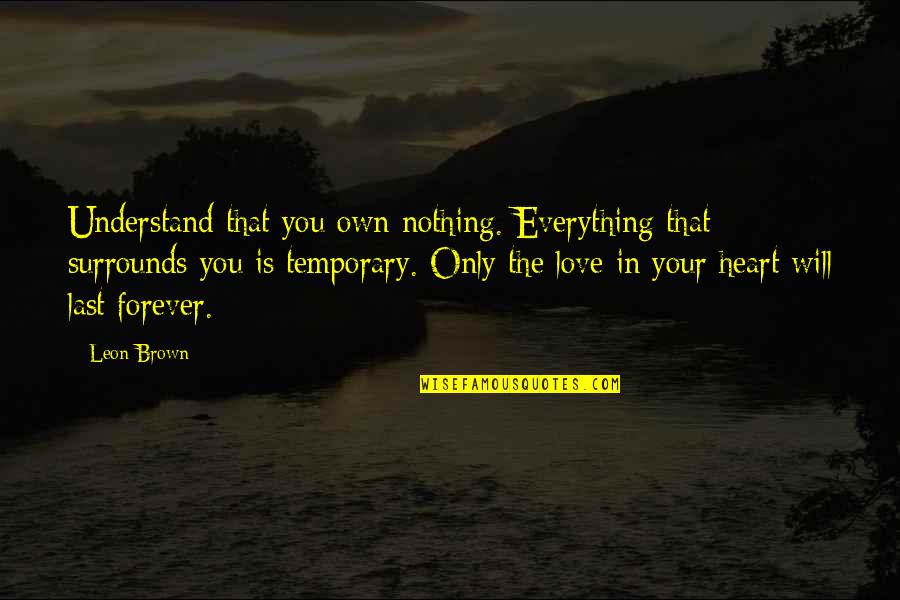 Understand that you own nothing. Everything that surrounds you is temporary. Only the love in your heart will last forever. —
Leon Brown
We are confusing making "progress" with eradicating the larger problem. —
Carlos Wallace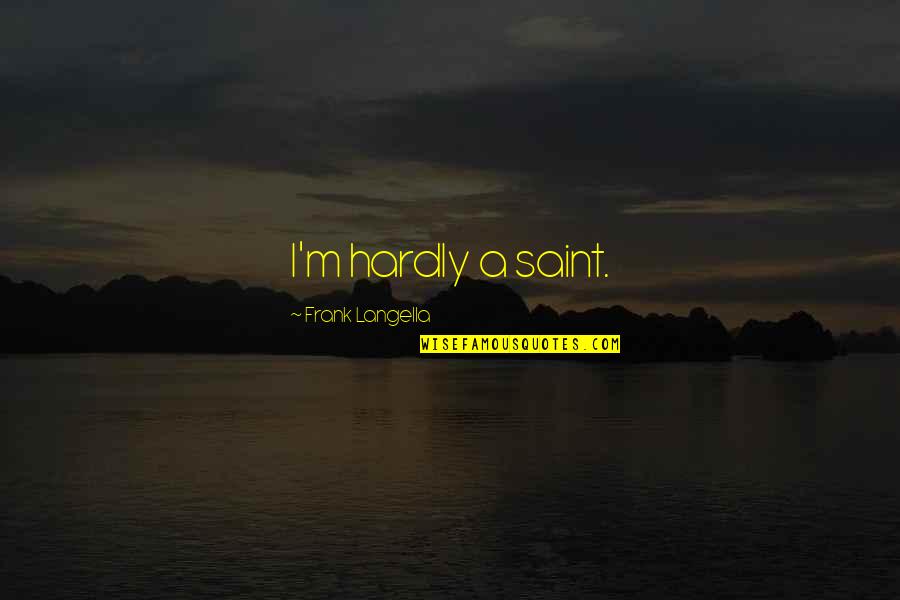 I'm hardly a saint. —
Frank Langella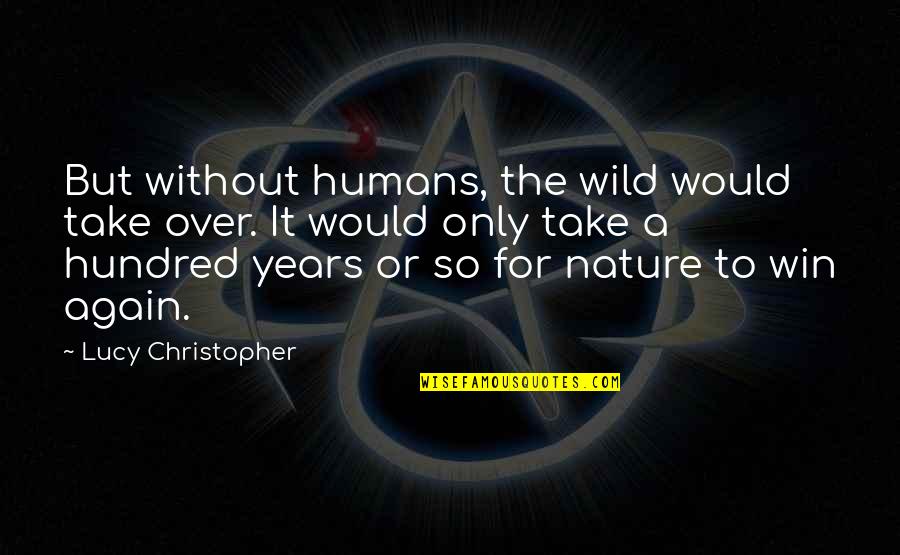 But without humans, the wild would take over. It would only take a hundred years or so for nature to win again. —
Lucy Christopher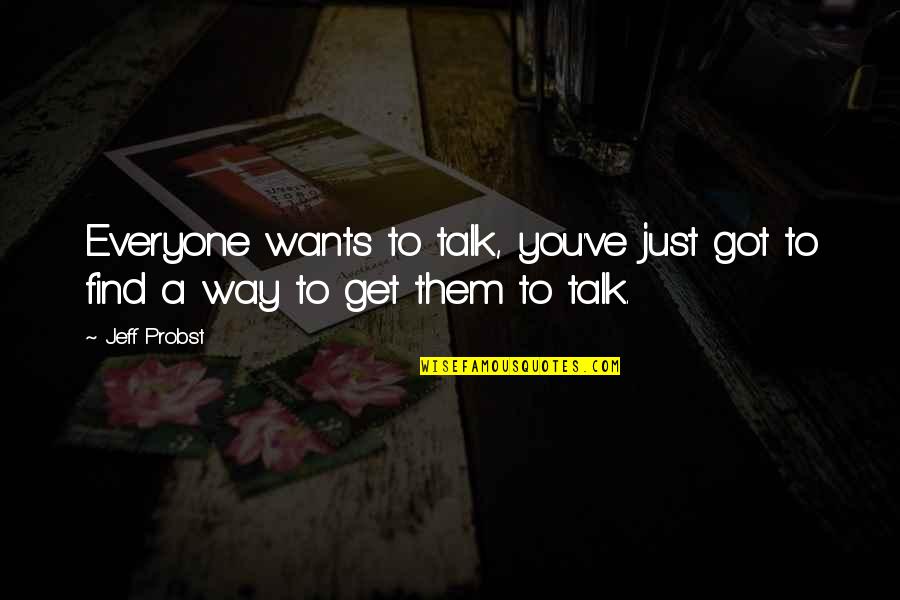 Everyone wants to talk, you've just got to find a way to get them to talk. —
Jeff Probst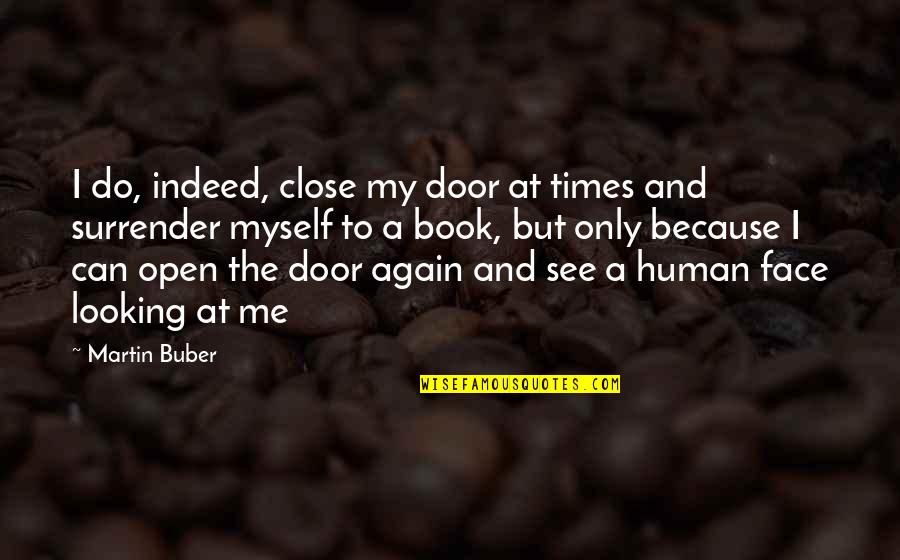 I do, indeed, close my door at times and surrender myself to a book, but only because I can open the door again and see a human face looking at me —
Martin Buber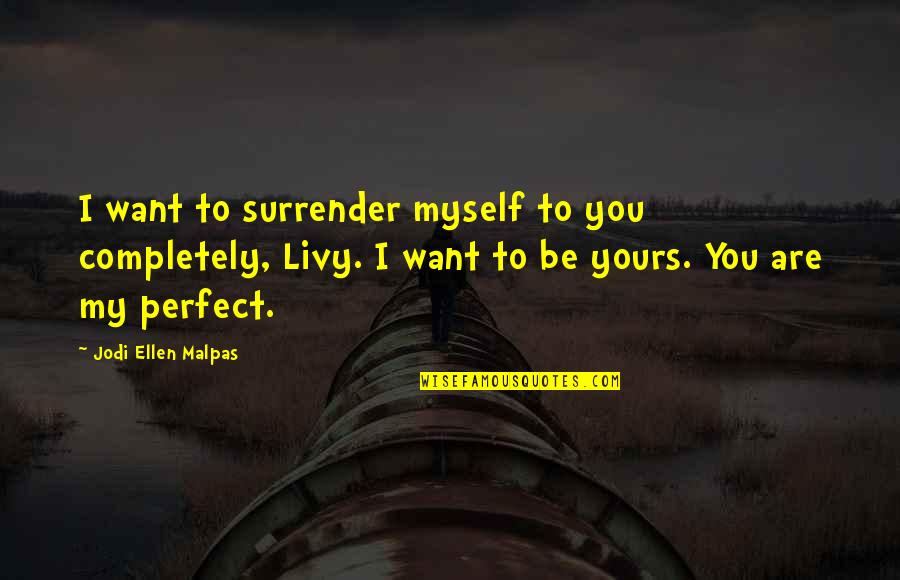 I want to surrender myself to you completely, Livy. I want to be yours. You are my perfect. —
Jodi Ellen Malpas