I Said Goodbye Quotes
Collection of top 31 famous quotes about I Said Goodbye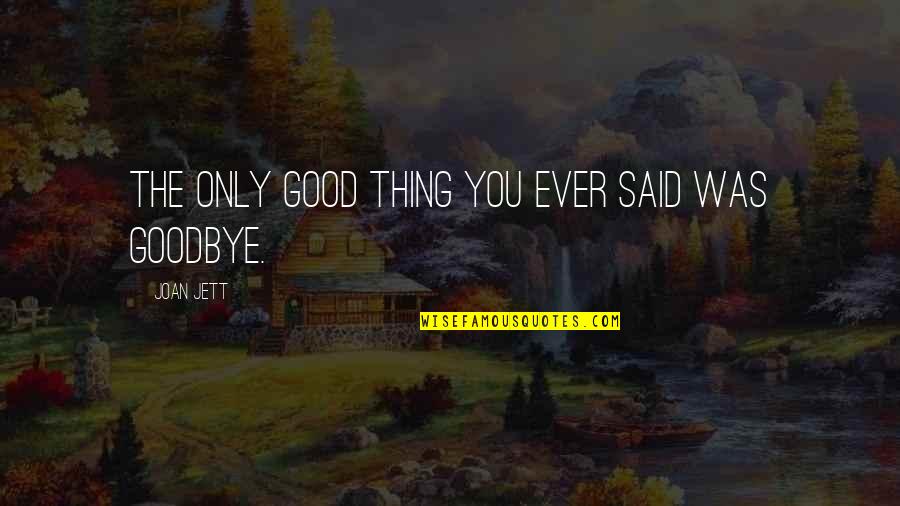 The only good thing you ever said was goodbye.
—
Joan Jett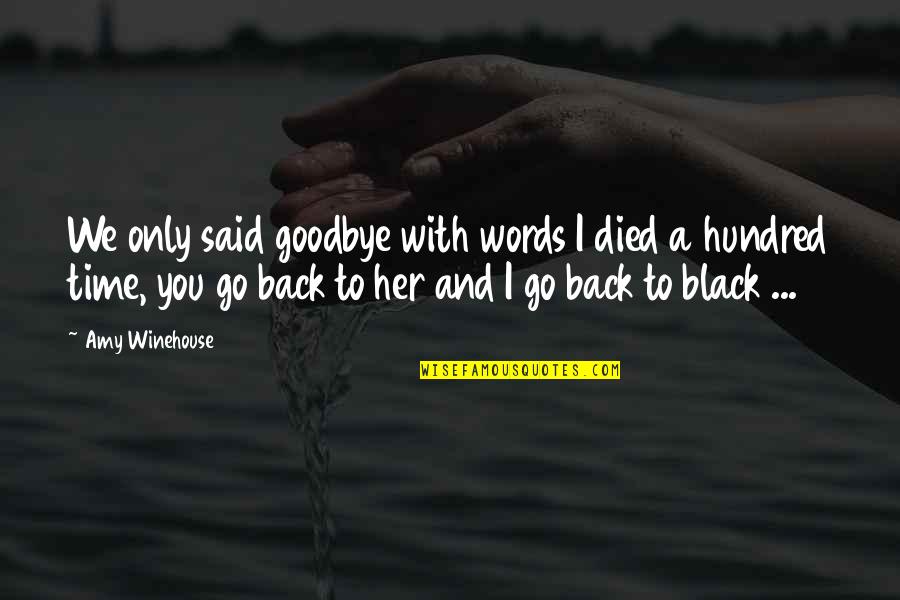 We only said goodbye with words I died a hundred time, you go back to her and I go back to black ...
—
Amy Winehouse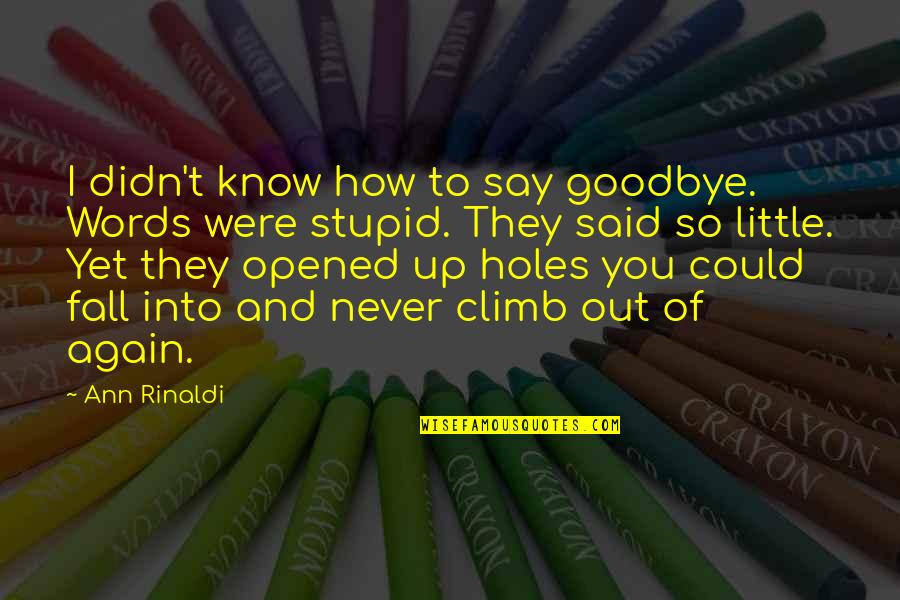 I didn't know how to say goodbye. Words were stupid. They said so little. Yet they opened up holes you could fall into and never climb out of again.
—
Ann Rinaldi
He shook my hand and said goodbye with a sentence that might have been either good advice or a threat: Take good care of yourself.
—
Gabriel Garcia Marquez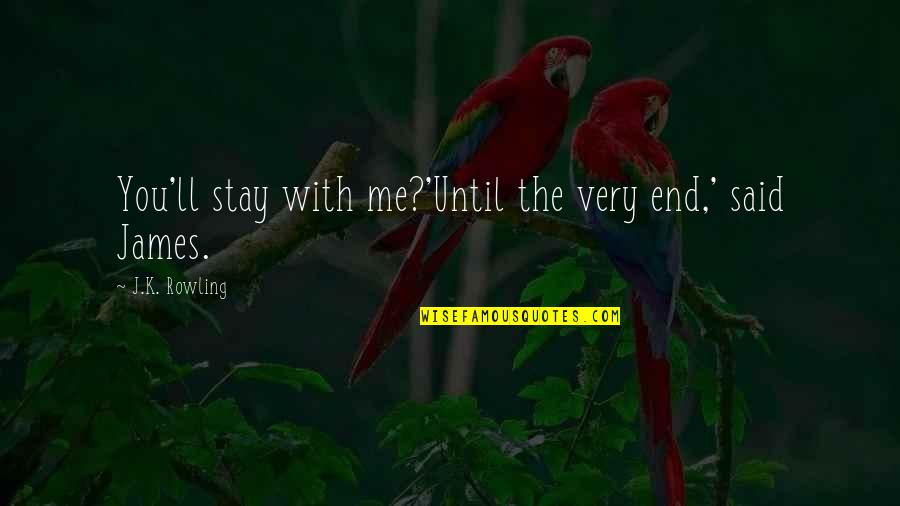 You'll stay with me?'
Until the very end,' said James.
—
J.K. Rowling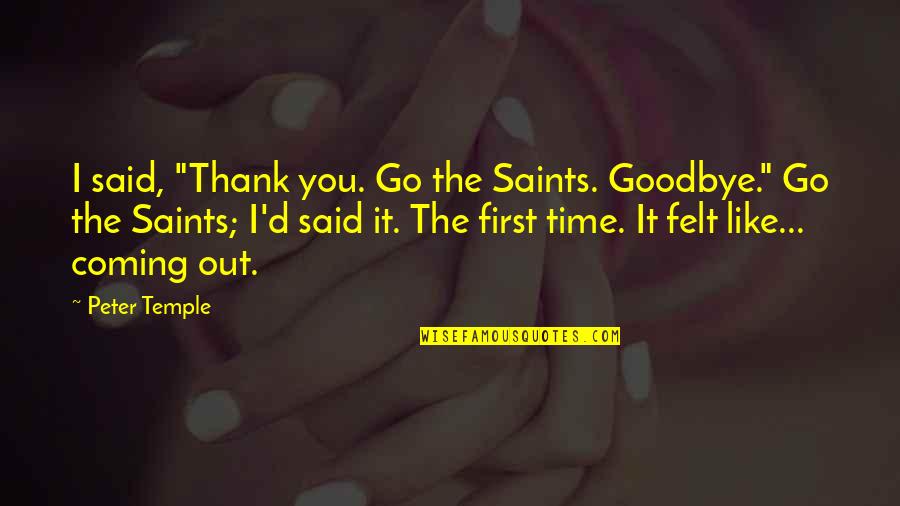 I said, "Thank you. Go the Saints. Goodbye." Go the Saints; I'd said it. The first time. It felt like... coming out. —
Peter Temple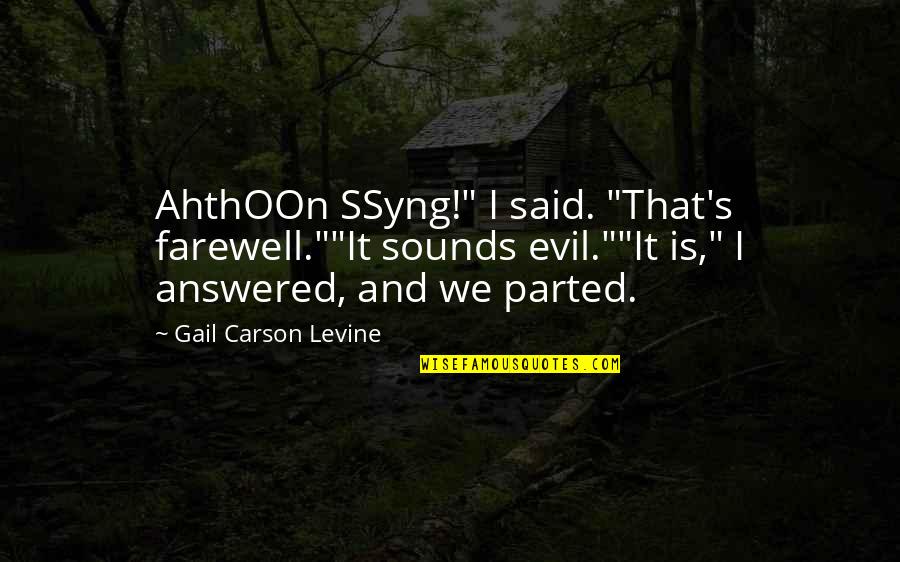 AhthOOn SSyng!" I said. "That's farewell."
"It sounds evil."
"It is," I answered, and we parted. —
Gail Carson Levine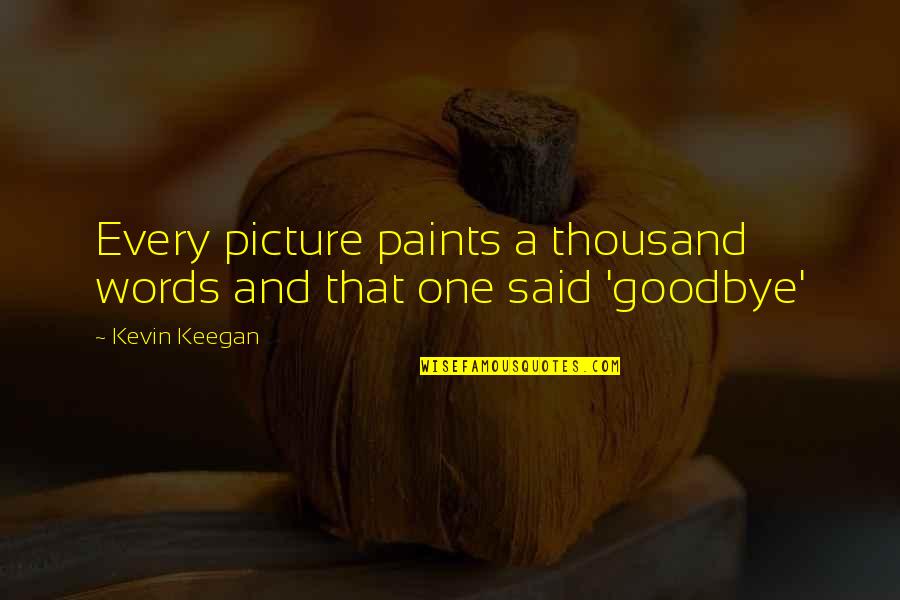 Every picture paints a thousand words and that one said 'goodbye' —
Kevin Keegan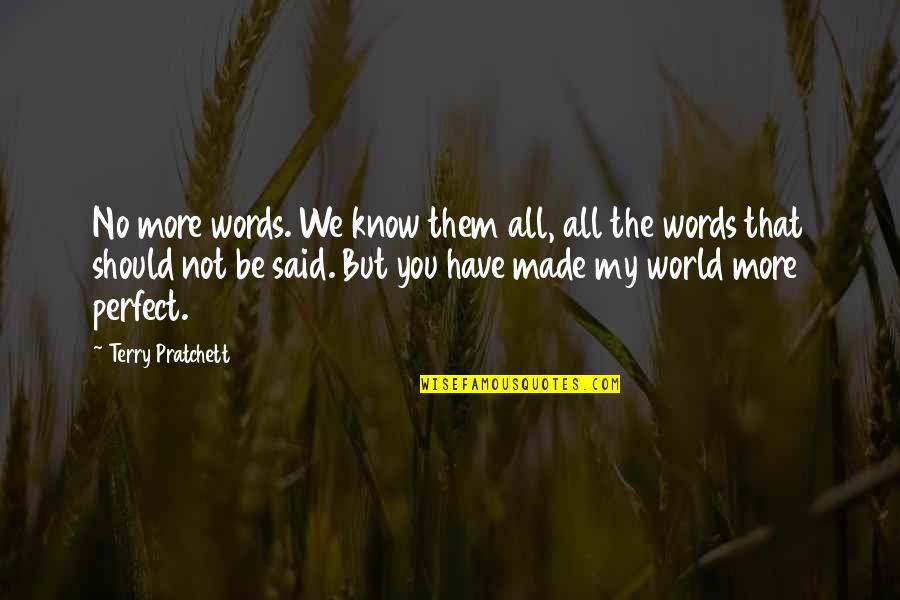 No more words. We know them all, all the words that should not be said. But you have made my world more perfect. —
Terry Pratchett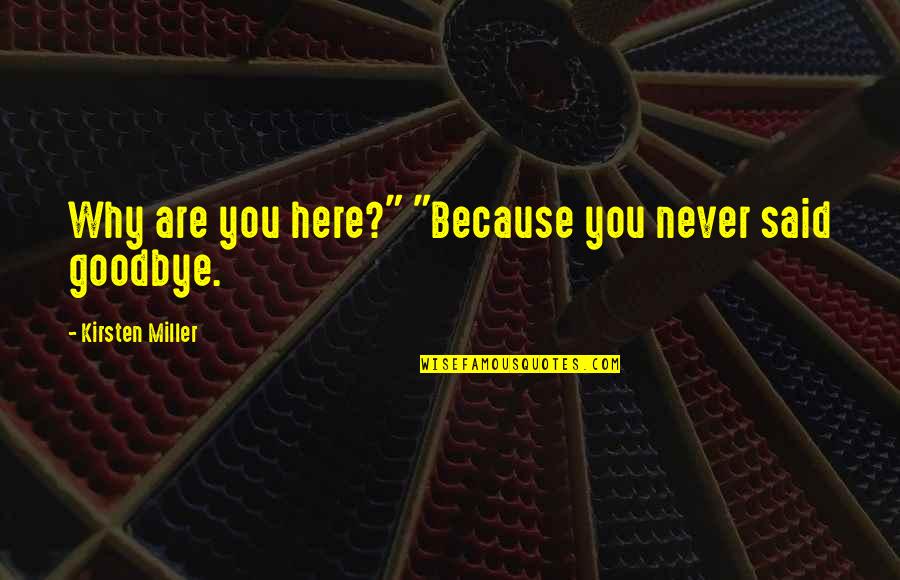 Why are you here?"
"Because you never said goodbye. —
Kirsten Miller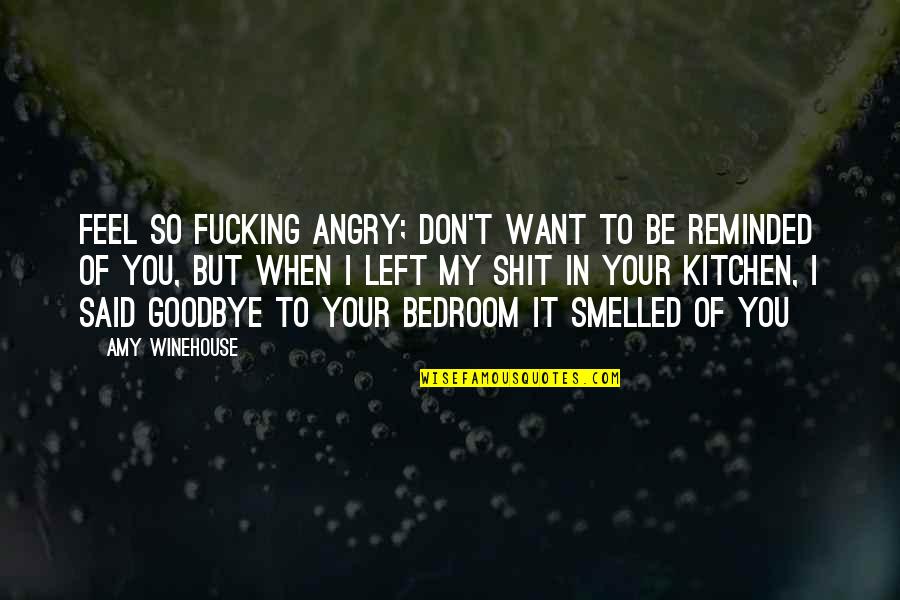 Feel so fucking angry; don't want to be reminded of you, But when I left my shit in your kitchen,
I said goodbye
to your bedroom it smelled of you —
Amy Winehouse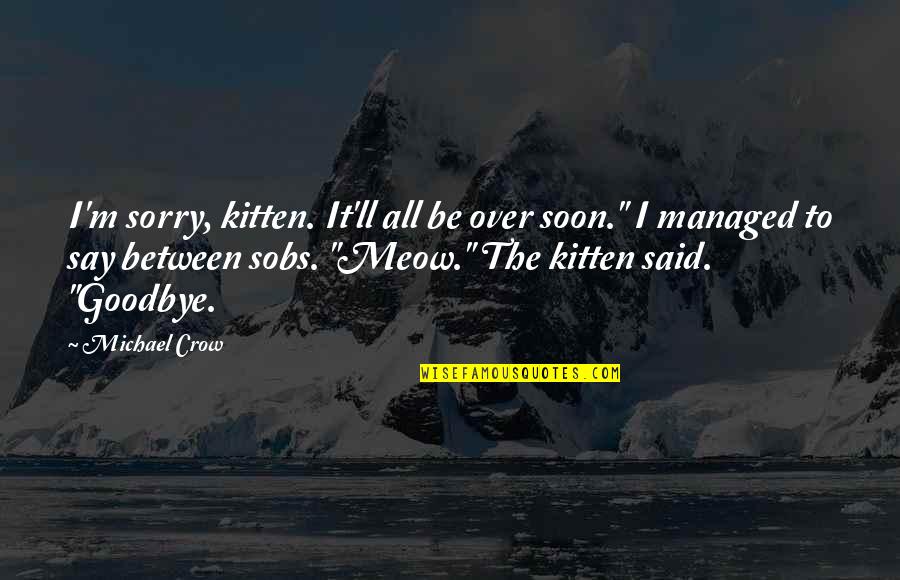 I'm sorry, kitten. It'll all be over soon." I managed to say between sobs. "Meow." The kitten said. "Goodbye. —
Michael Crow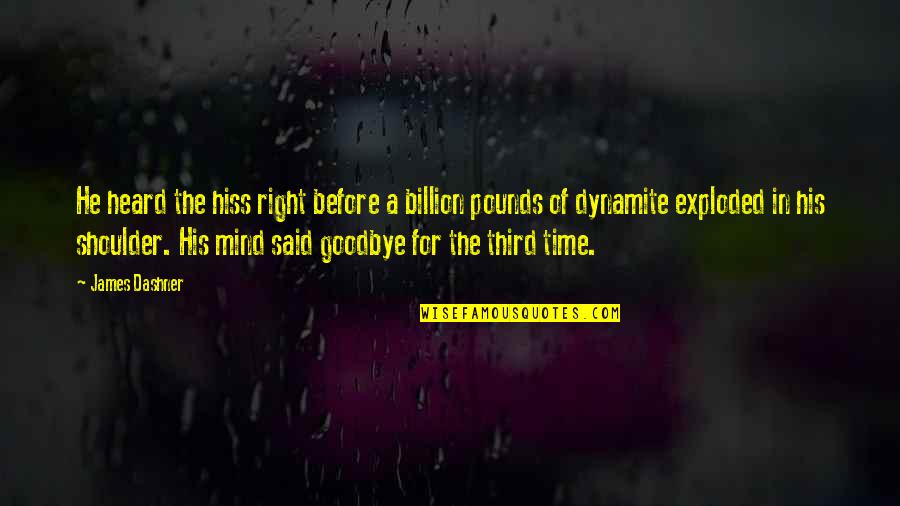 He heard the hiss right before a billion pounds of dynamite exploded in his shoulder. His mind said goodbye for the third time. —
James Dashner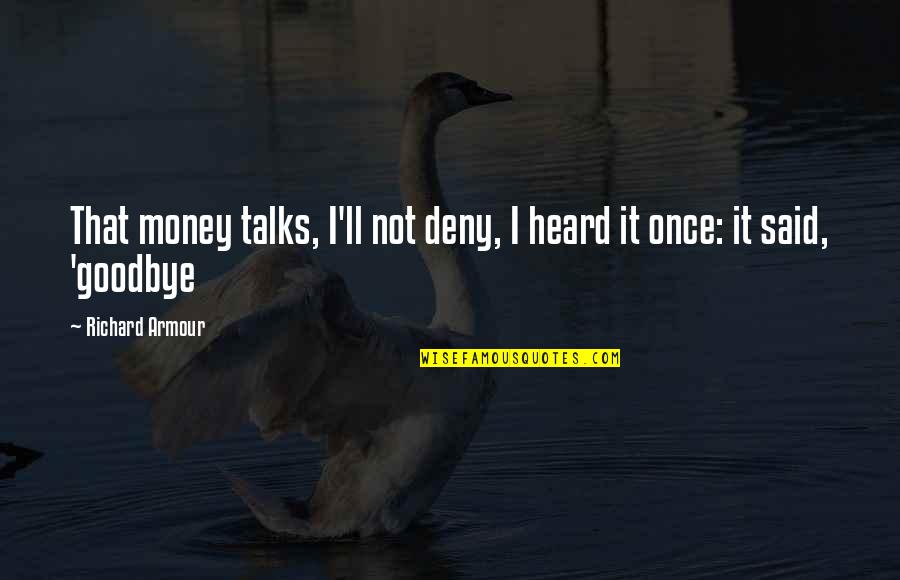 That money talks, I'll not deny, I heard it once: it said, 'goodbye —
Richard Armour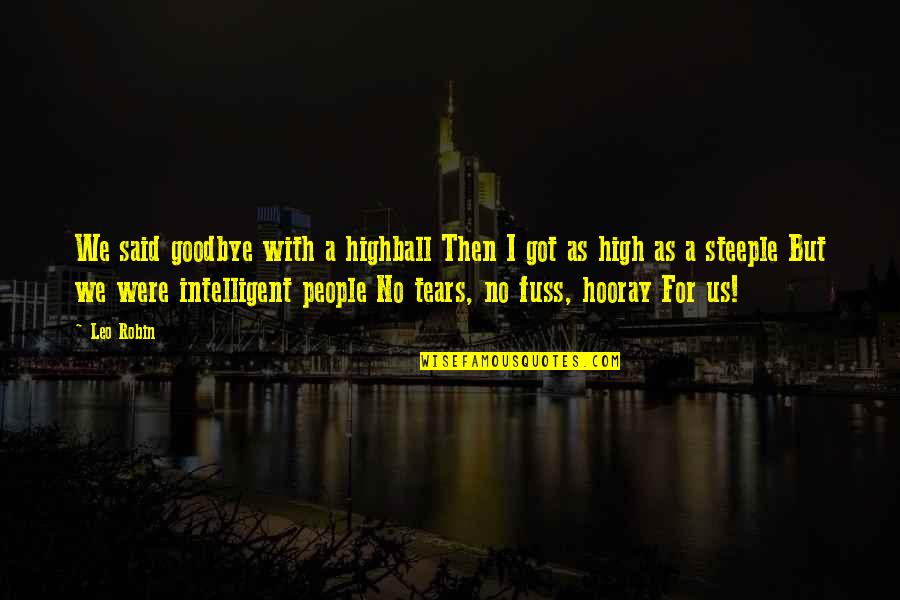 We said goodbye with a highball Then I got as high as a steeple But we were intelligent people No tears, no fuss, hooray For us! —
Leo Robin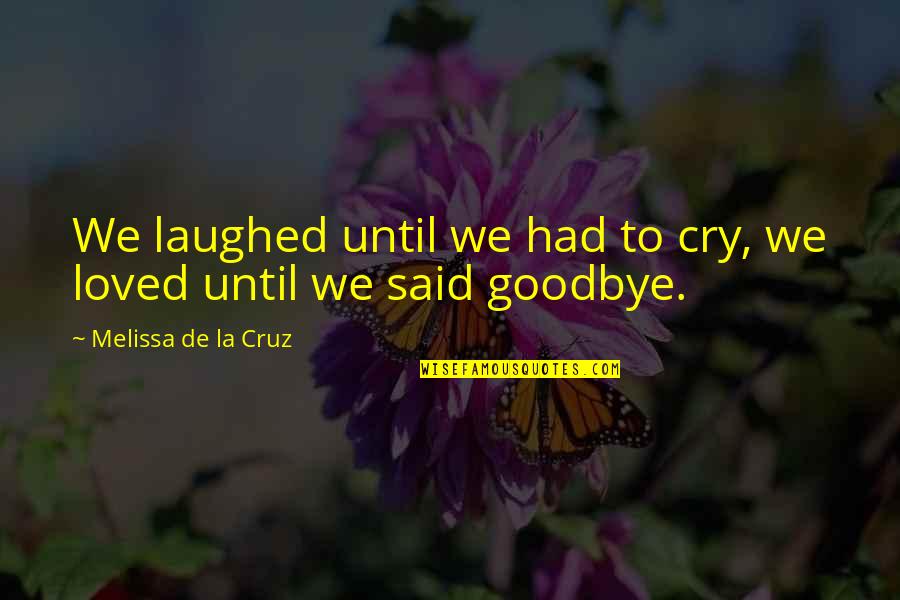 We laughed until we had to cry, we loved until we said goodbye. —
Melissa De La Cruz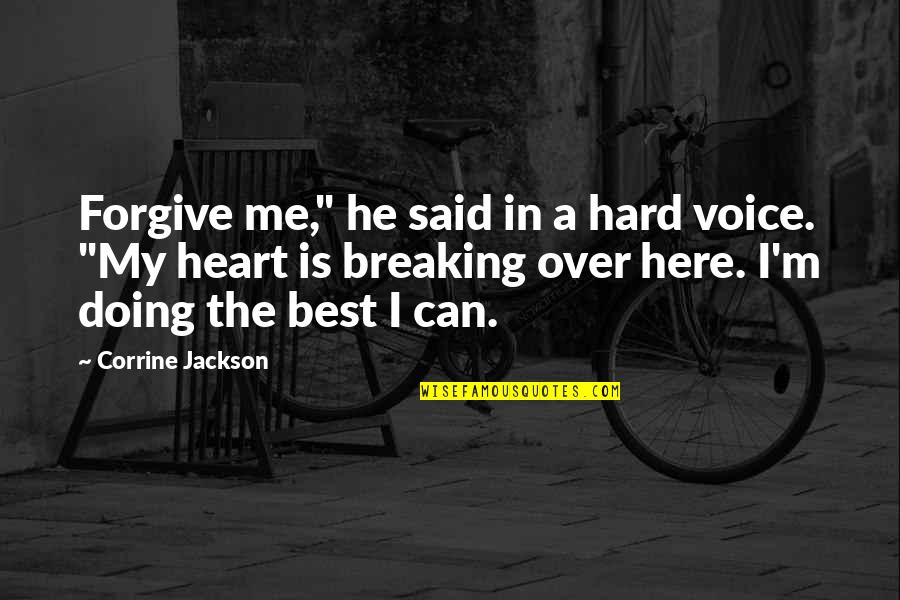 Forgive me," he said in a hard voice. "My heart is breaking over here. I'm doing the best I can. —
Corrine Jackson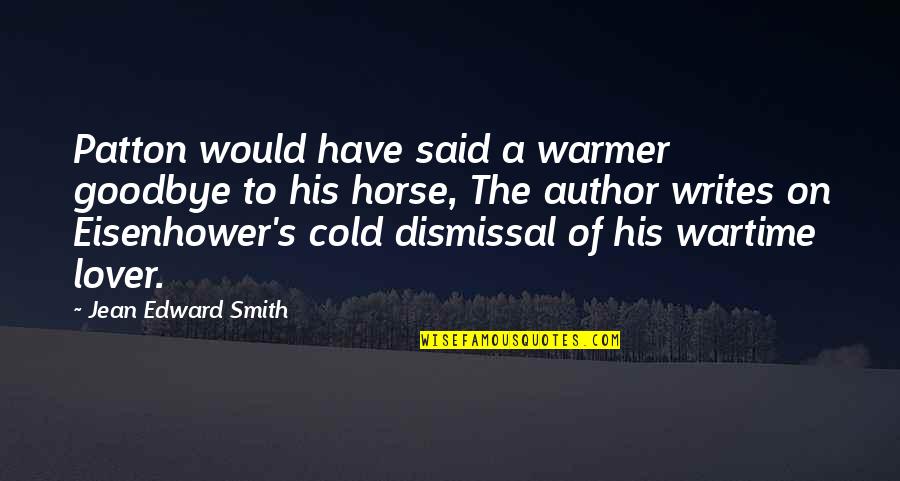 Patton would have said a warmer goodbye to his horse, The author writes on Eisenhower's cold dismissal of his wartime lover. —
Jean Edward Smith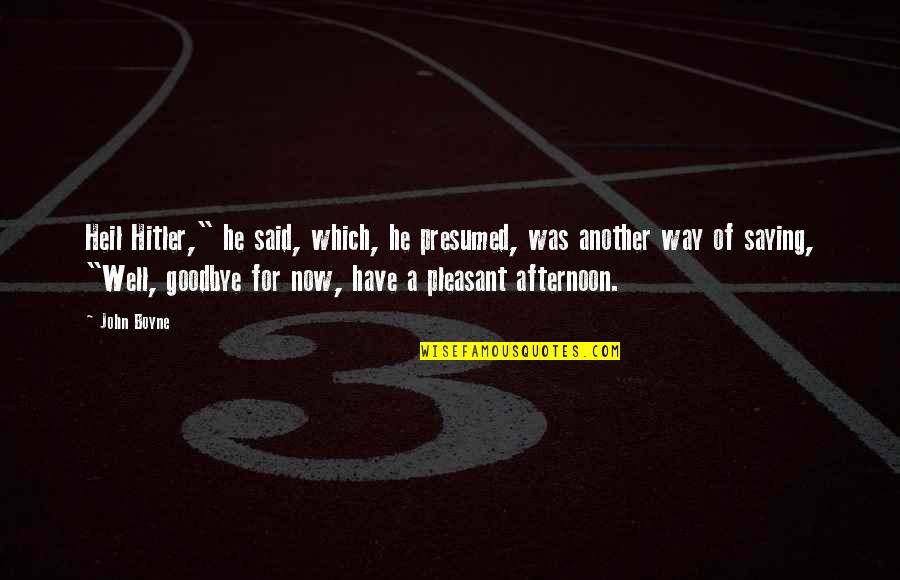 Heil Hitler," he said, which, he presumed, was another way of saying, "Well, goodbye for now, have a pleasant afternoon. —
John Boyne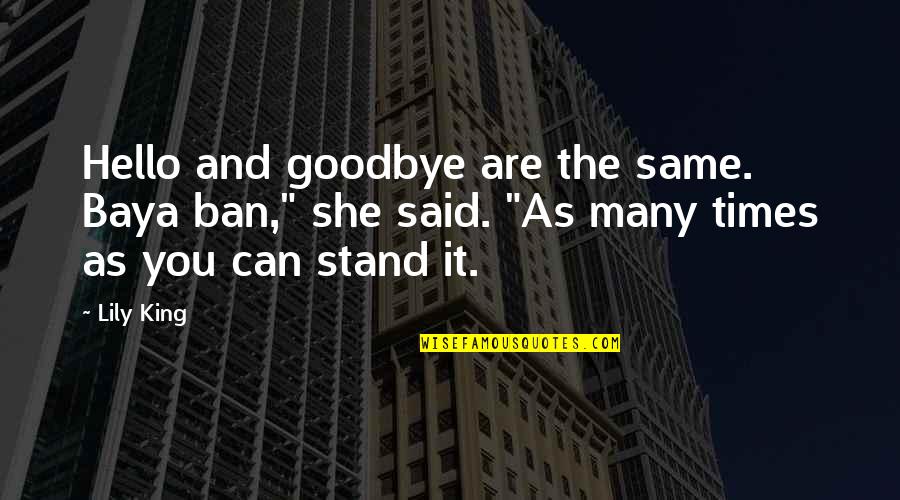 Hello and goodbye are the same. Baya ban," she said. "As many times as you can stand it. —
Lily King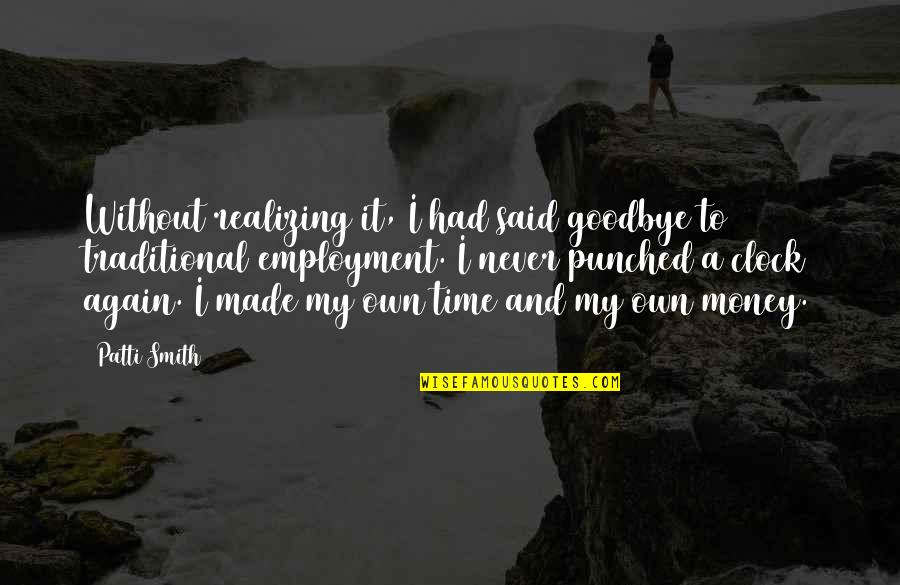 Without realizing it, I had said goodbye to traditional employment. I never punched a clock again. I made my own time and my own money. —
Patti Smith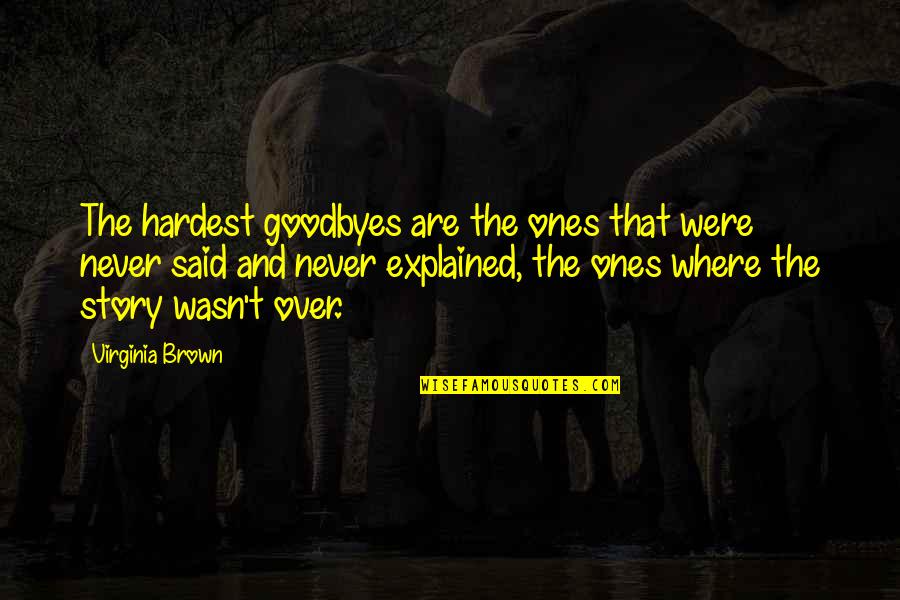 The hardest goodbyes are the ones that were never said and never explained, the ones where the story wasn't over. —
Virginia Brown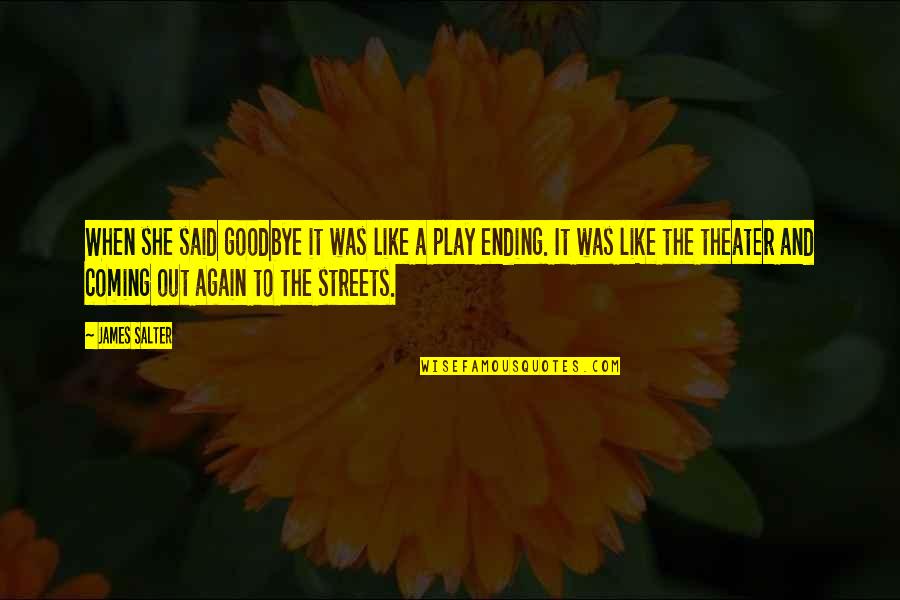 When she said goodbye it was like a play ending. It was like the theater and coming out again to the streets. —
James Salter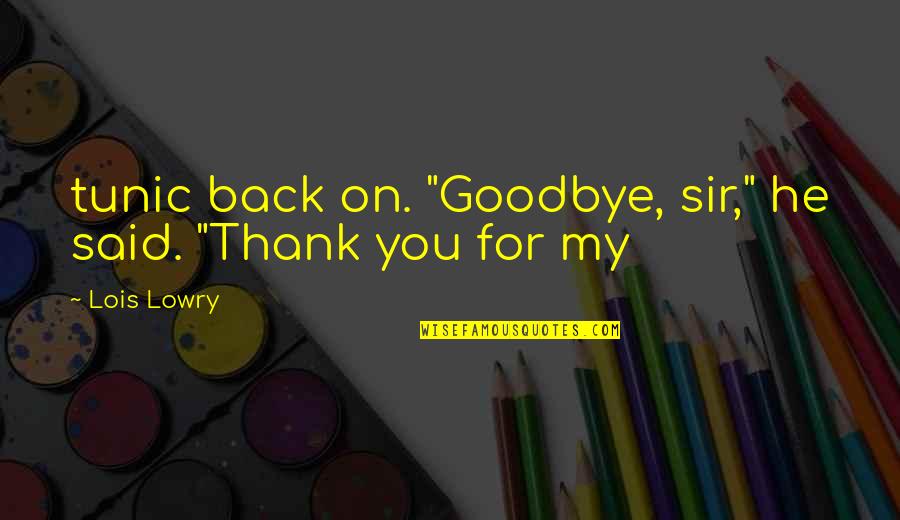 tunic back on. "Goodbye, sir," he said. "Thank you for my —
Lois Lowry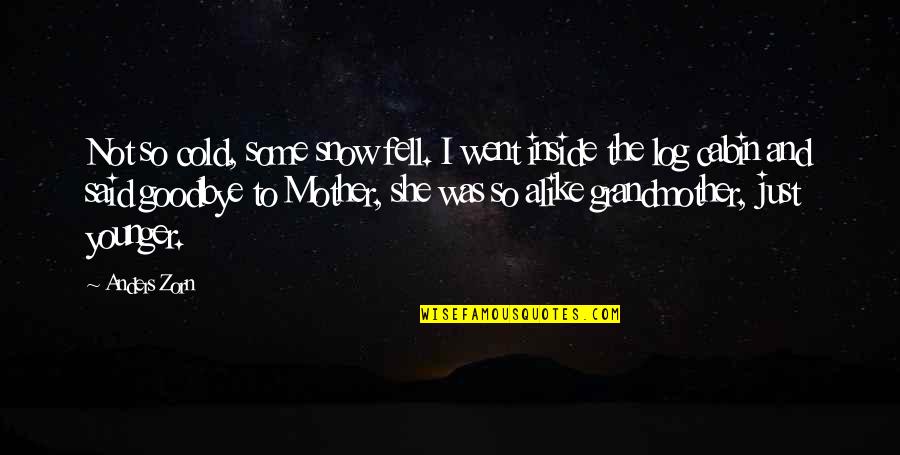 Not so cold, some snow fell. I went inside the log cabin and said goodbye to Mother, she was so alike grandmother, just younger. —
Anders Zorn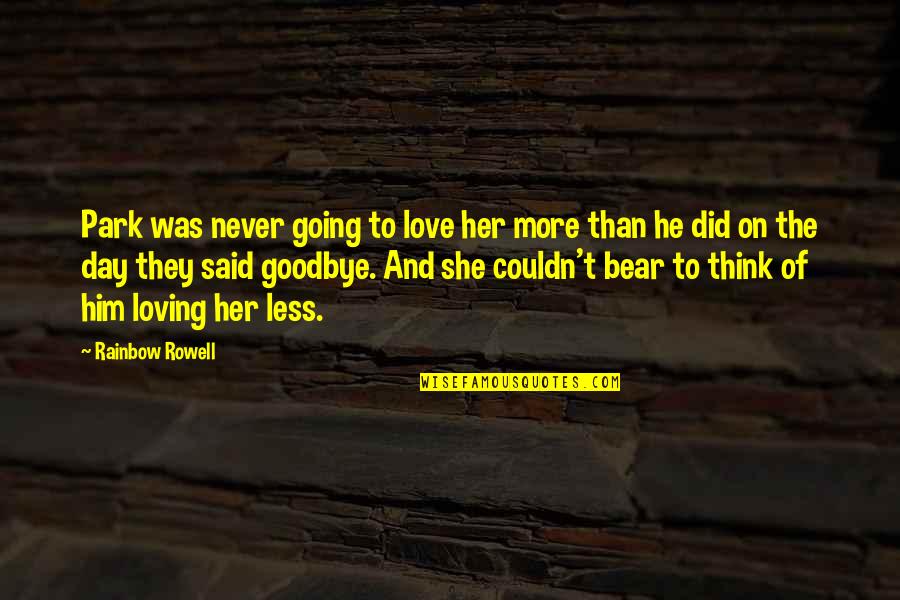 Park was never going to love her more than he did on the day they said goodbye. And she couldn't bear to think of him loving her less. —
Rainbow Rowell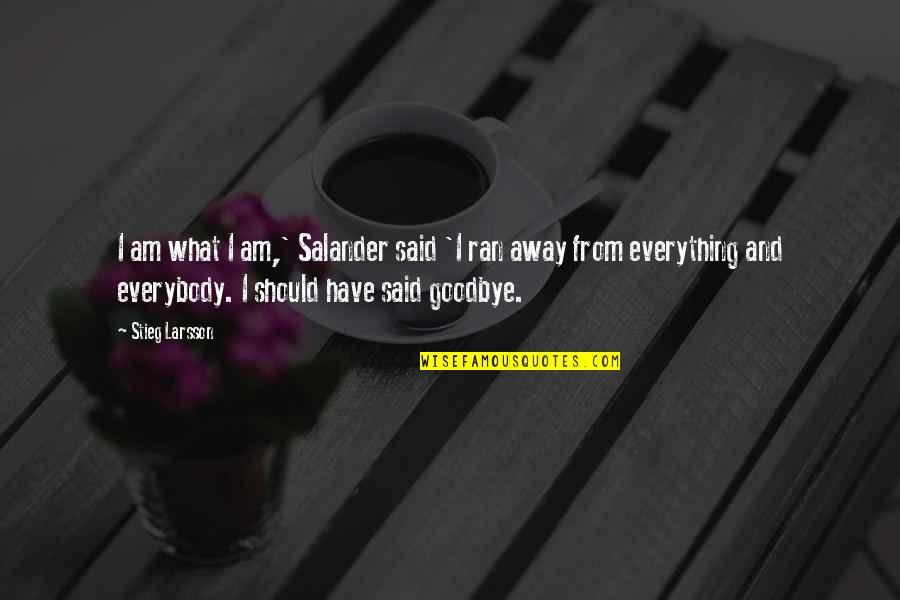 I am what I am,' Salander said 'I ran away from everything and everybody. I should have said goodbye. —
Stieg Larsson