I Have Survived Quotes
Collection of top 37 famous quotes about I Have Survived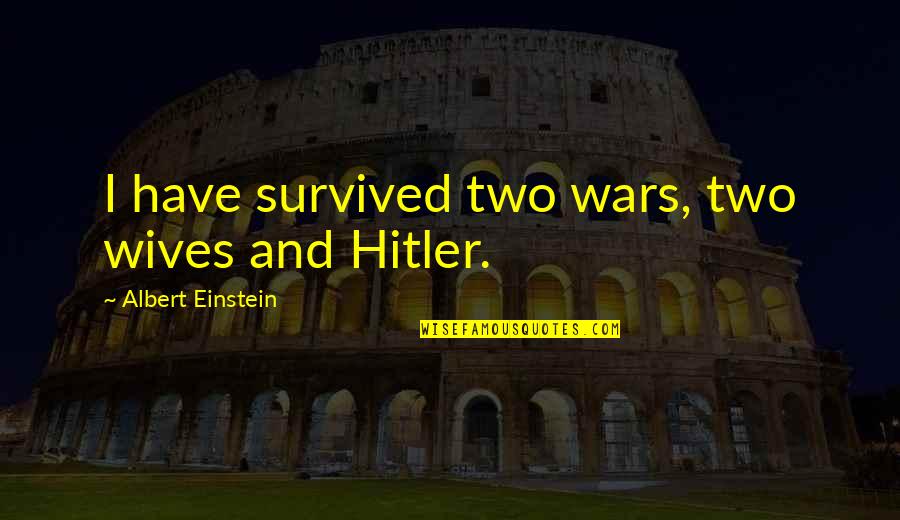 I have survived two wars, two wives and Hitler.
—
Albert Einstein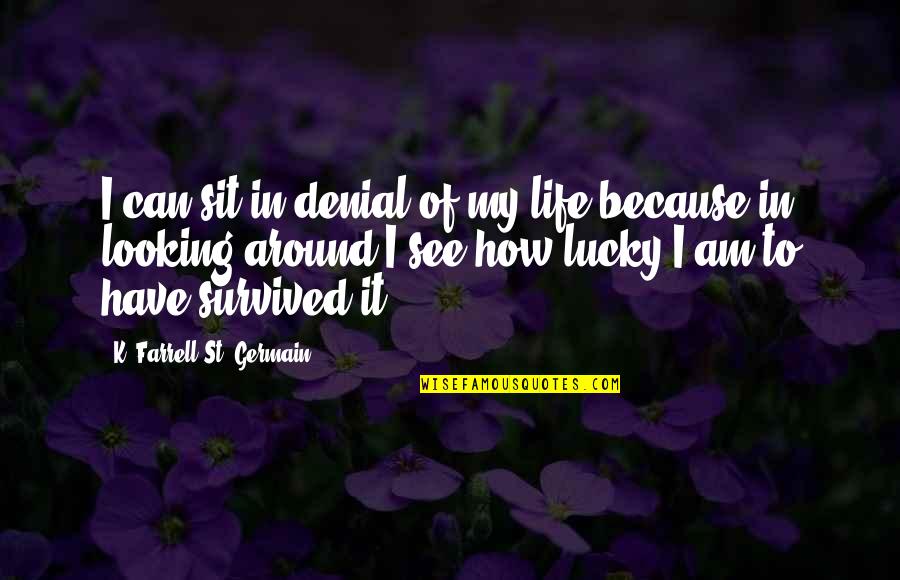 I can sit in denial of my life because in looking around I see how lucky I am to have survived it.
—
K. Farrell St. Germain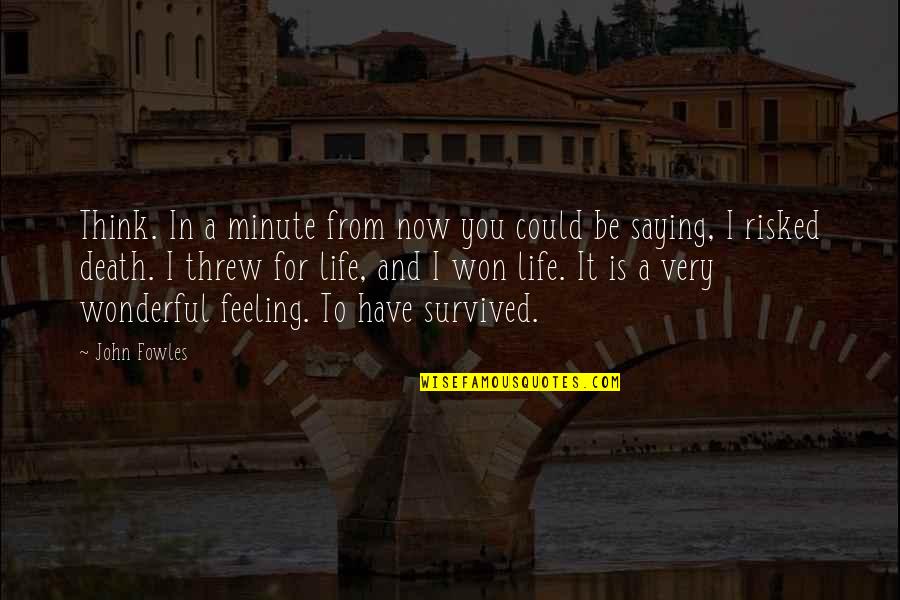 Think. In a minute from now you could be saying, I risked death. I threw for life, and I won life. It is a very wonderful feeling. To have survived.
—
John Fowles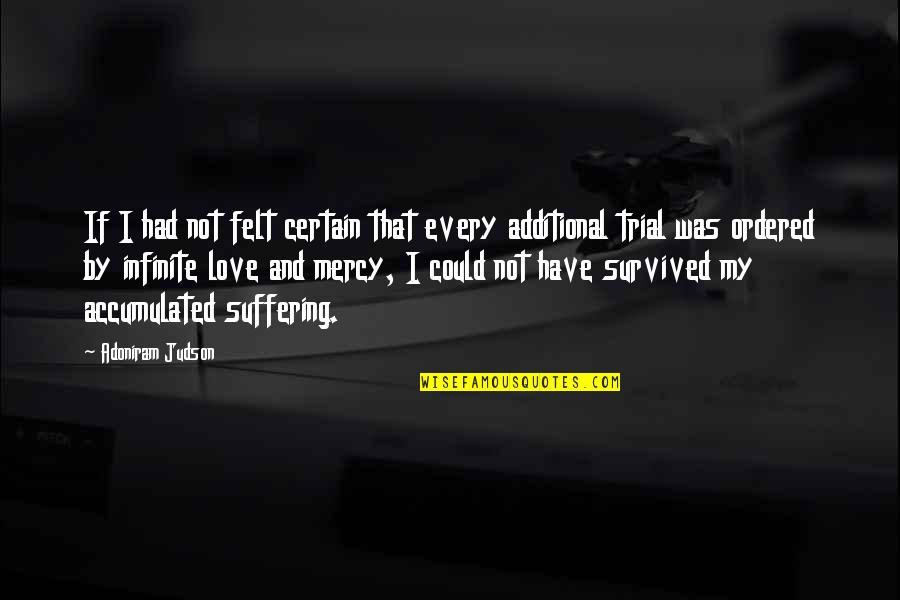 If I had not felt certain that every additional trial was ordered by infinite love and mercy, I could not have survived my accumulated suffering.
—
Adoniram Judson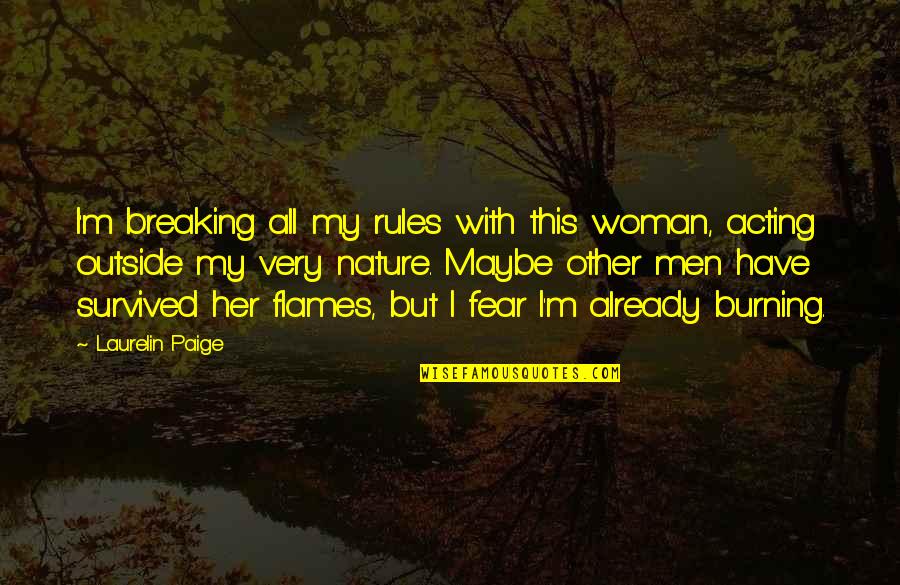 I'm breaking all my rules with this woman, acting outside my very nature. Maybe other men have survived her flames, but I fear I'm already burning.
—
Laurelin Paige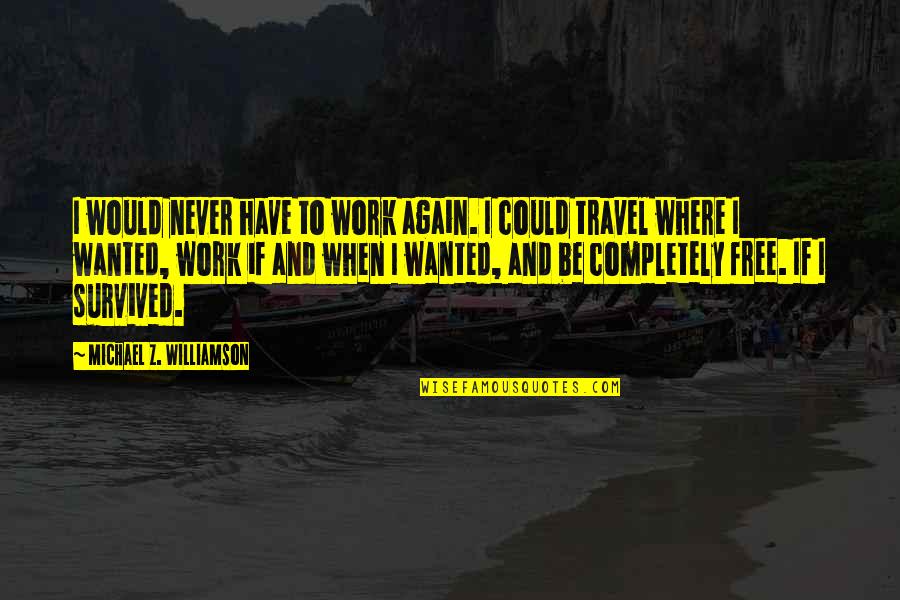 I would never have to work again. I could travel where I wanted, work if and when I wanted, and be completely free. If I survived.
—
Michael Z. Williamson
There is no way that I could have survived if I had not changed my style of play. —
Willie Lanier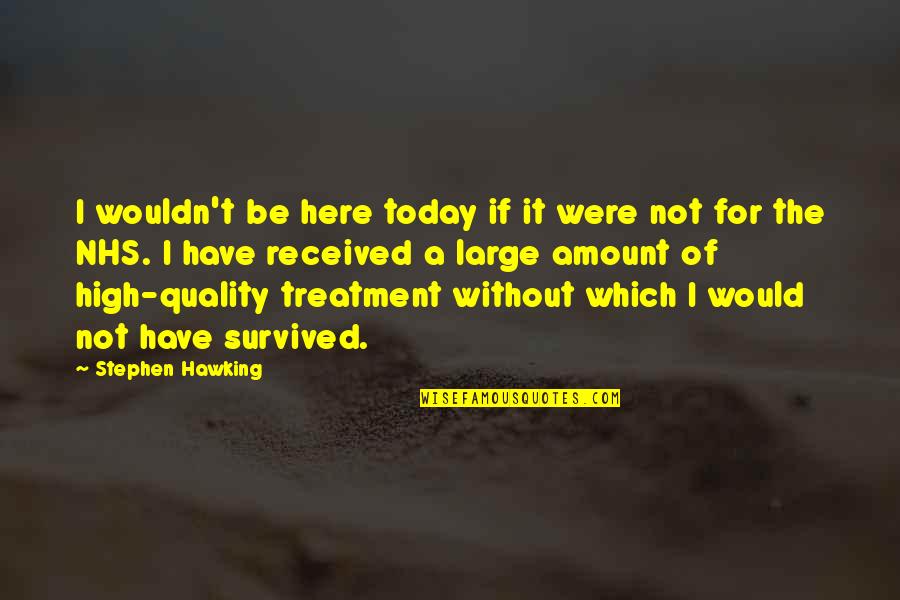 I wouldn't be here today if it were not for the NHS. I have received a large amount of high-quality treatment without which I would not have survived. —
Stephen Hawking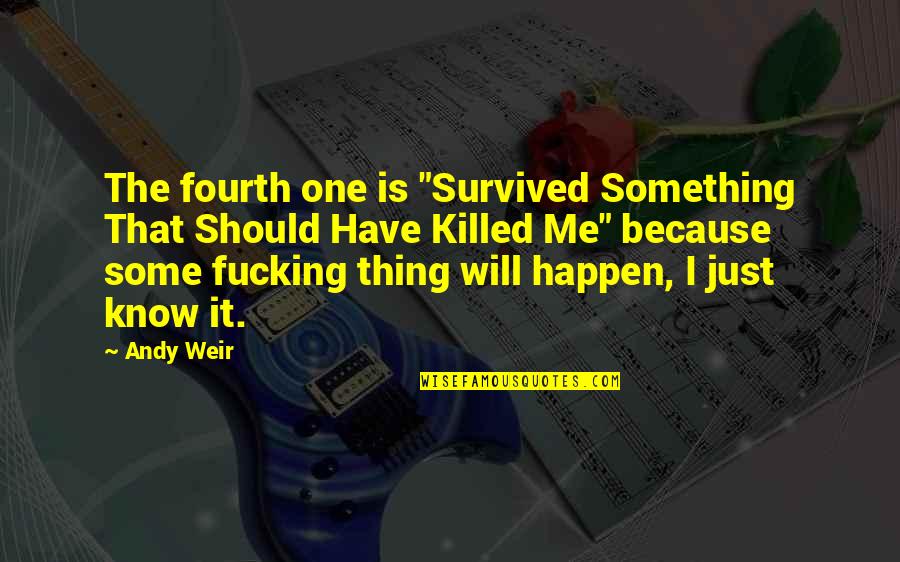 The fourth one is "Survived Something That Should Have Killed Me" because some fucking thing will happen, I just know it. —
Andy Weir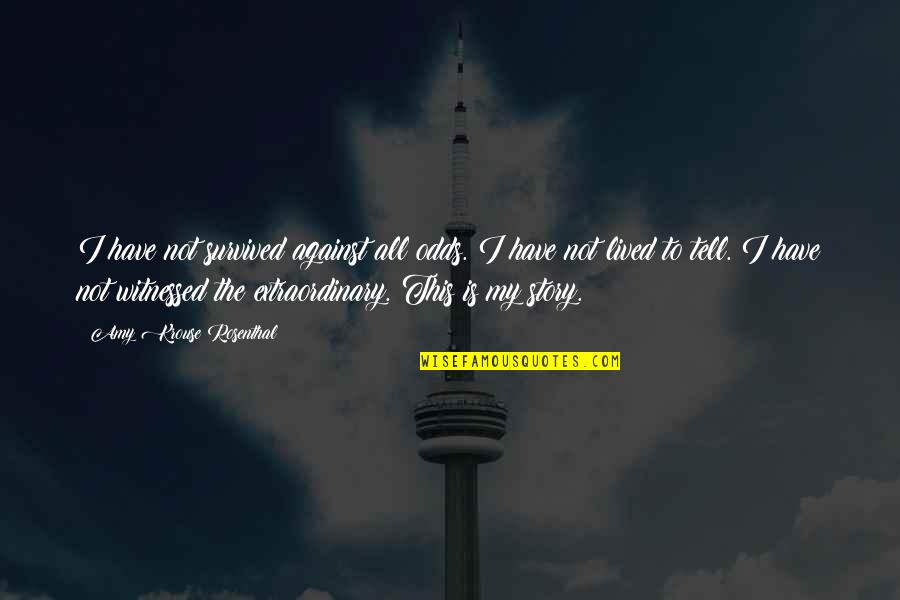 I have not survived against all odds. I have not lived to tell. I have not witnessed the extraordinary. This is my story. —
Amy Krouse Rosenthal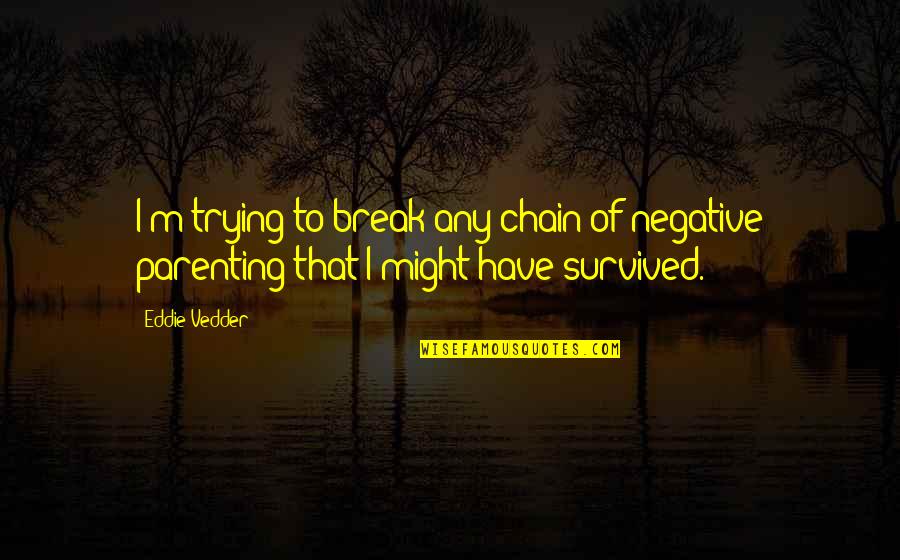 I'm trying to break any chain of negative parenting that I might have survived. —
Eddie Vedder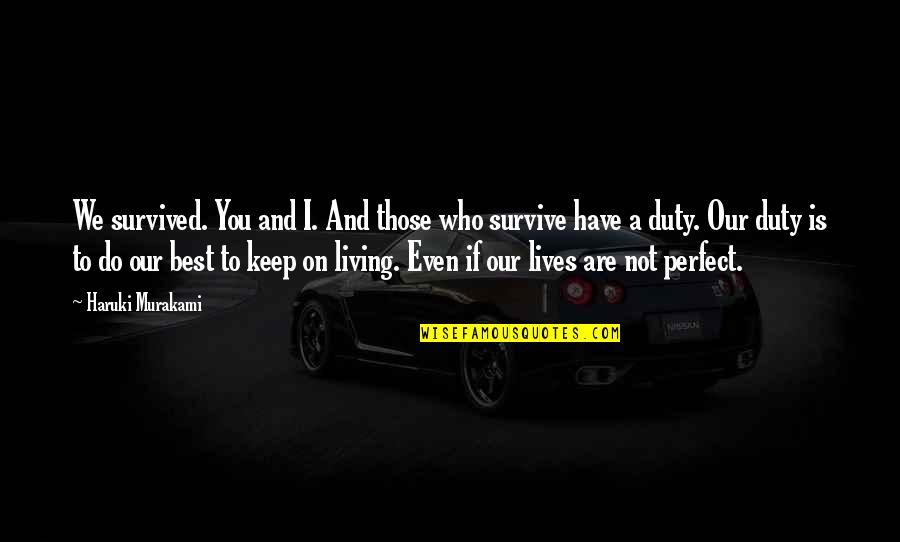 We survived. You and I. And those who survive have a duty. Our duty is to do our best to keep on living. Even if our lives are not perfect. —
Haruki Murakami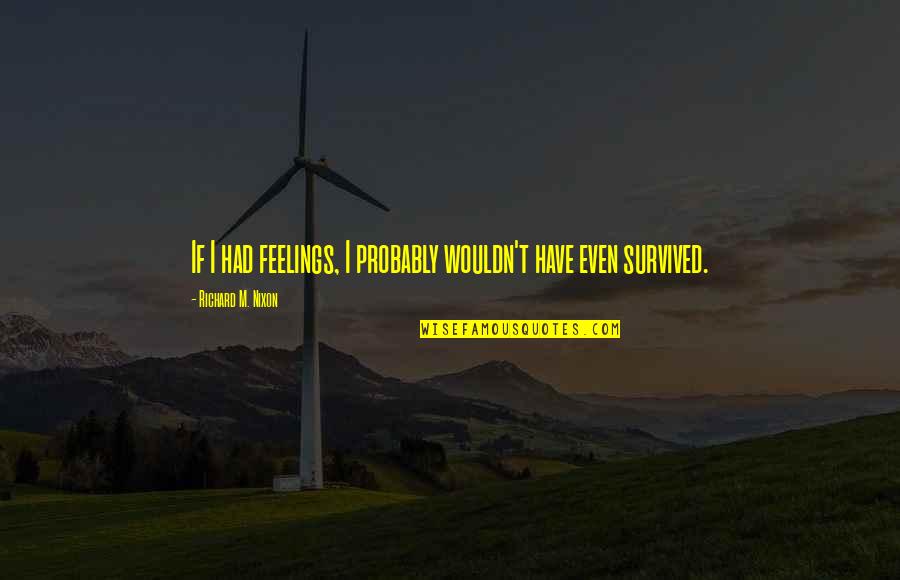 If I had feelings, I probably wouldn't have even survived. —
Richard M. Nixon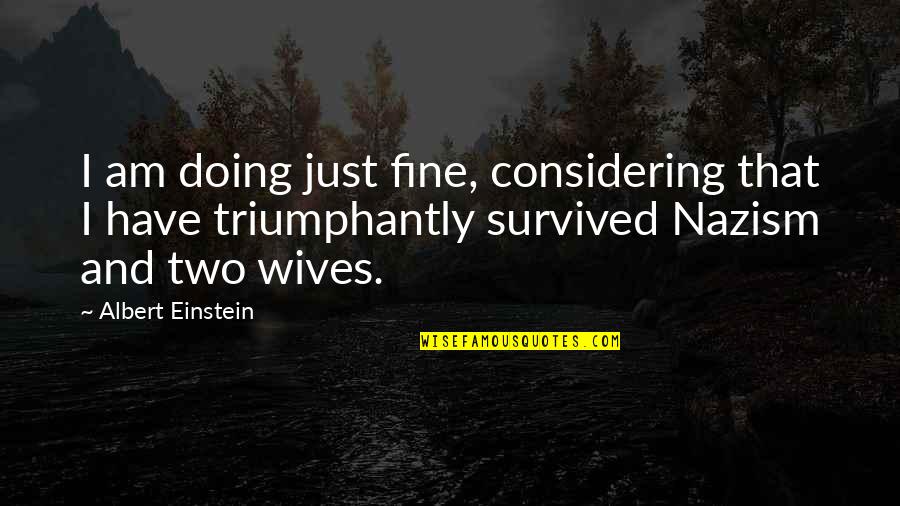 I am doing just fine, considering that I have triumphantly survived Nazism and two wives. —
Albert Einstein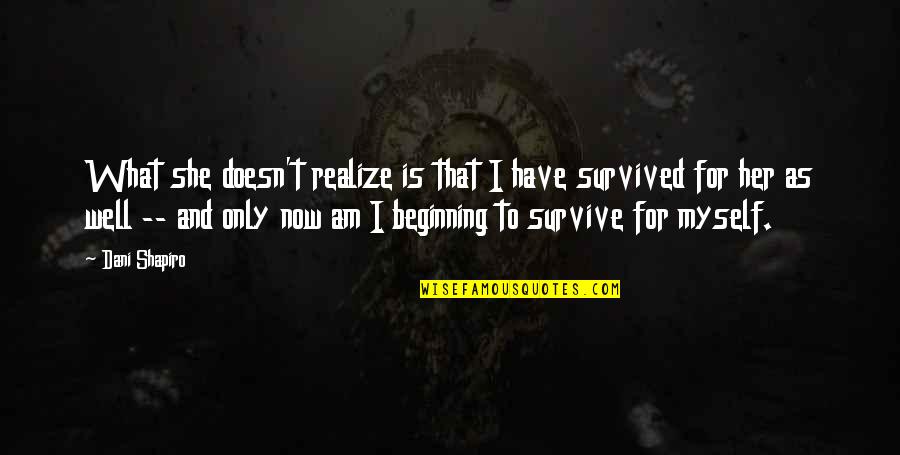 What she doesn't realize is that
I have survived
for her as well -- and only now am I beginning to survive for myself. —
Dani Shapiro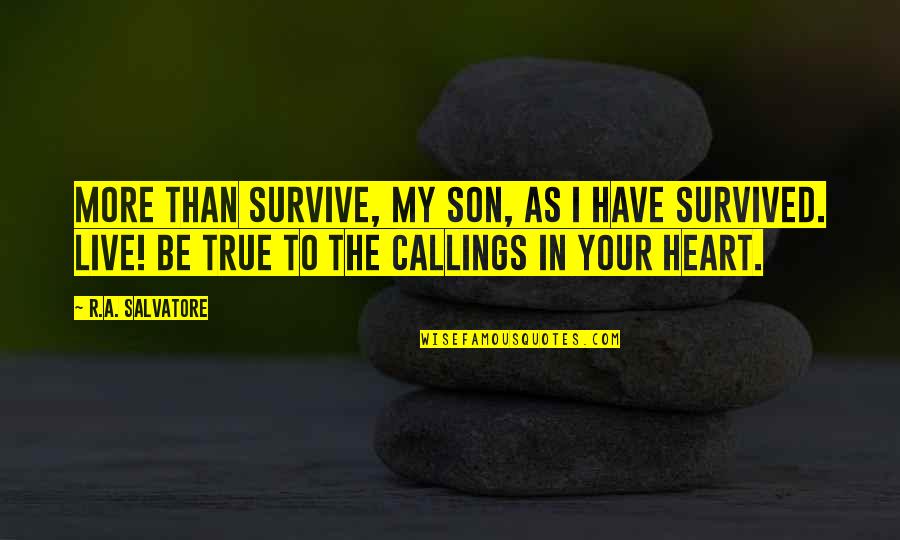 More than survive, my son, as
I have survived
. Live! Be true to the callings in your heart. —
R.A. Salvatore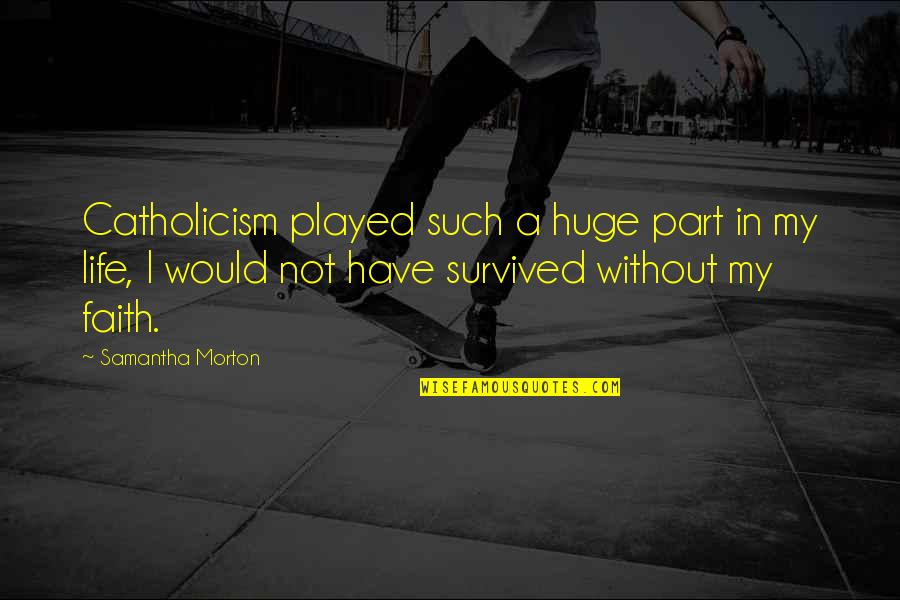 Catholicism played such a huge part in my life, I would not have survived without my faith. —
Samantha Morton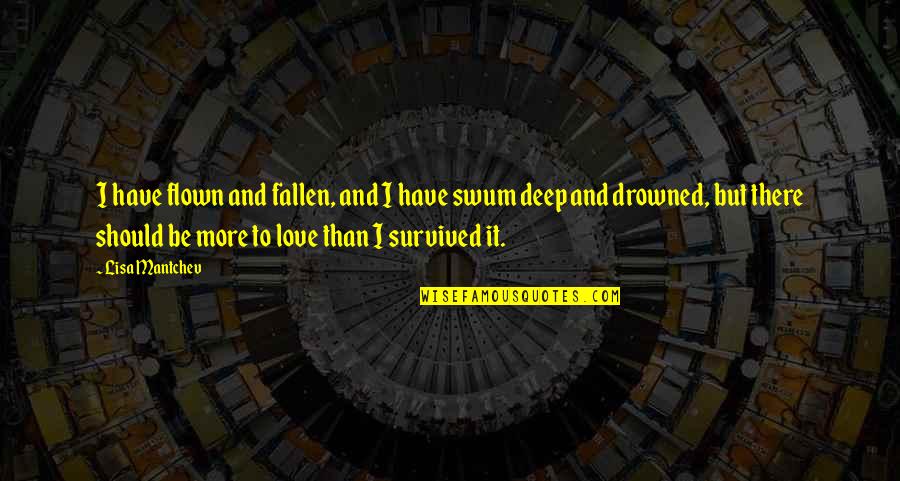 I have flown and fallen, and I have swum deep and drowned, but there should be more to love than I survived it. —
Lisa Mantchev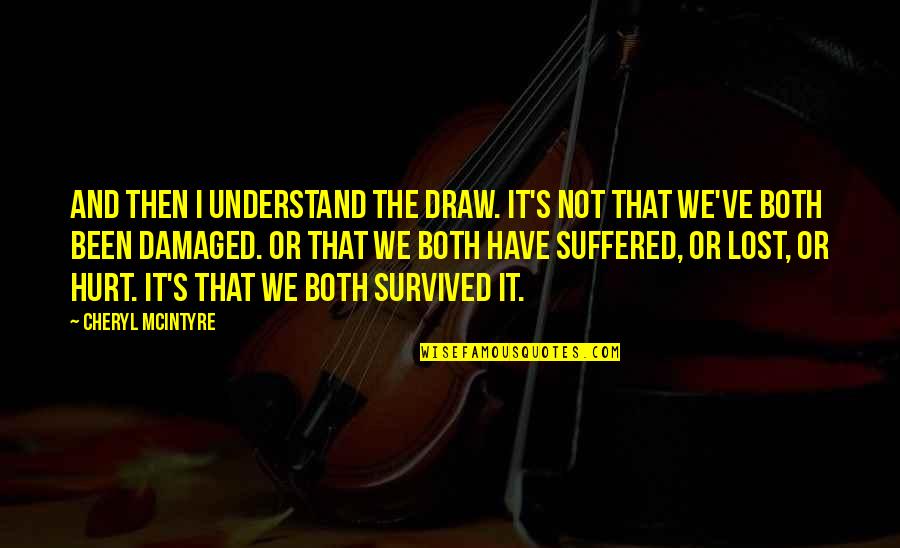 And then I understand the draw. It's not that we've both been damaged. Or that we both have suffered, or lost, or hurt. It's that we both survived it. —
Cheryl McIntyre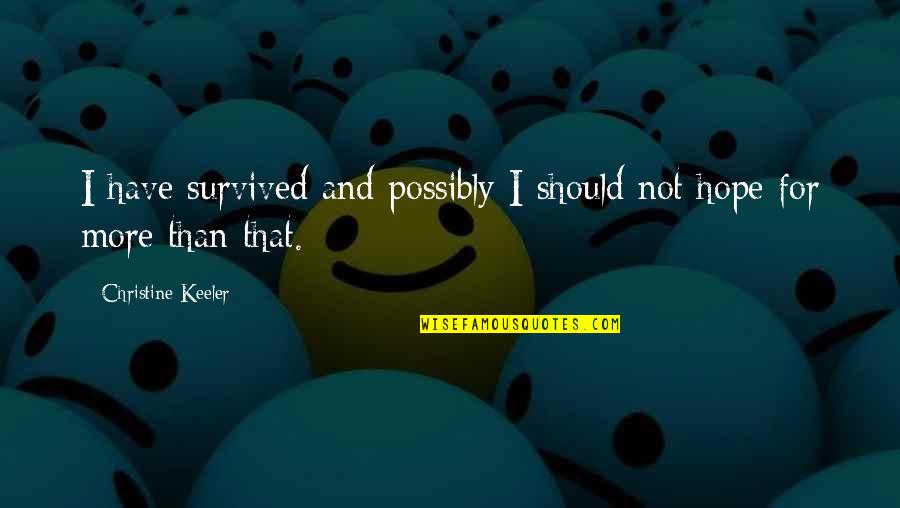 I have survived
and possibly I should not hope for more than that. —
Christine Keeler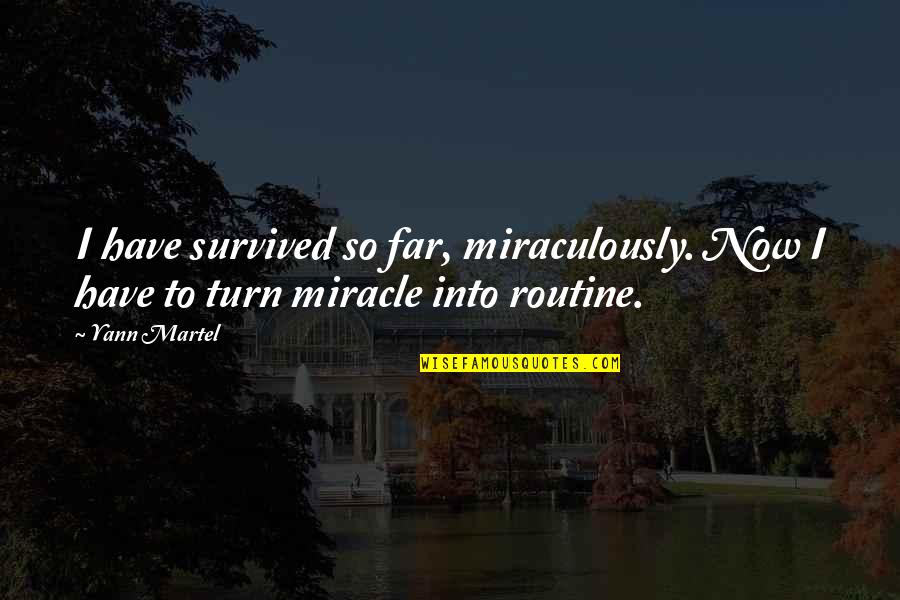 I have survived
so far, miraculously. Now I have to turn miracle into routine. —
Yann Martel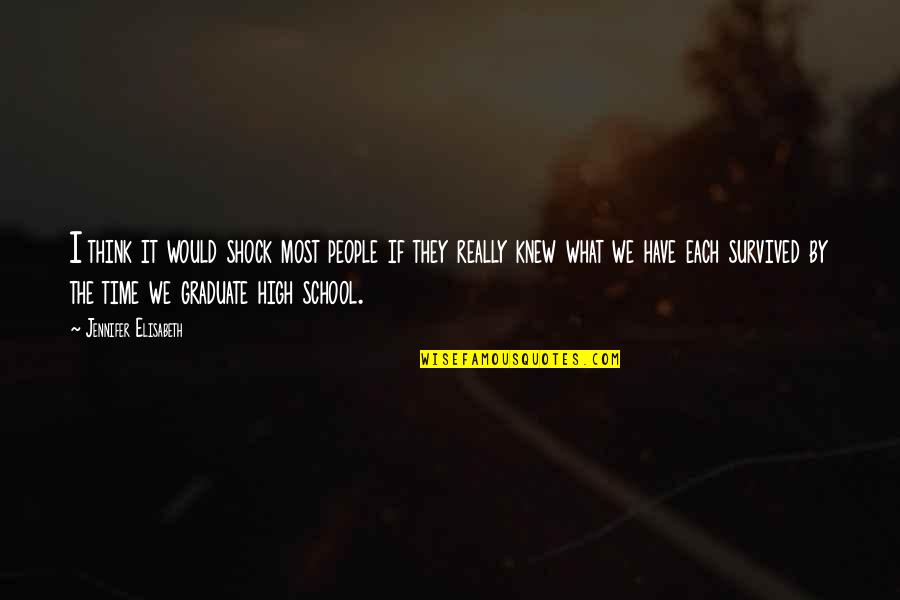 I think it would shock most people if they really knew what we have each survived by the time we graduate high school. —
Jennifer Elisabeth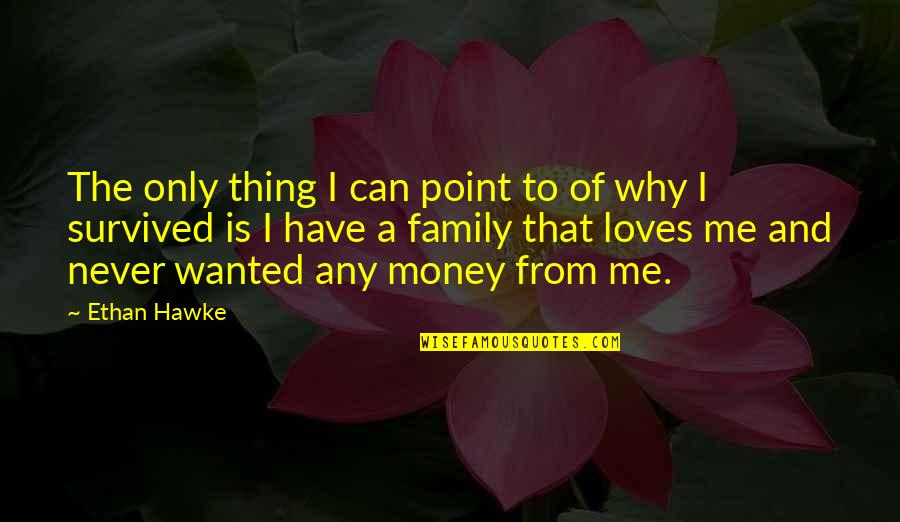 The only thing I can point to of why I survived is I have a family that loves me and never wanted any money from me. —
Ethan Hawke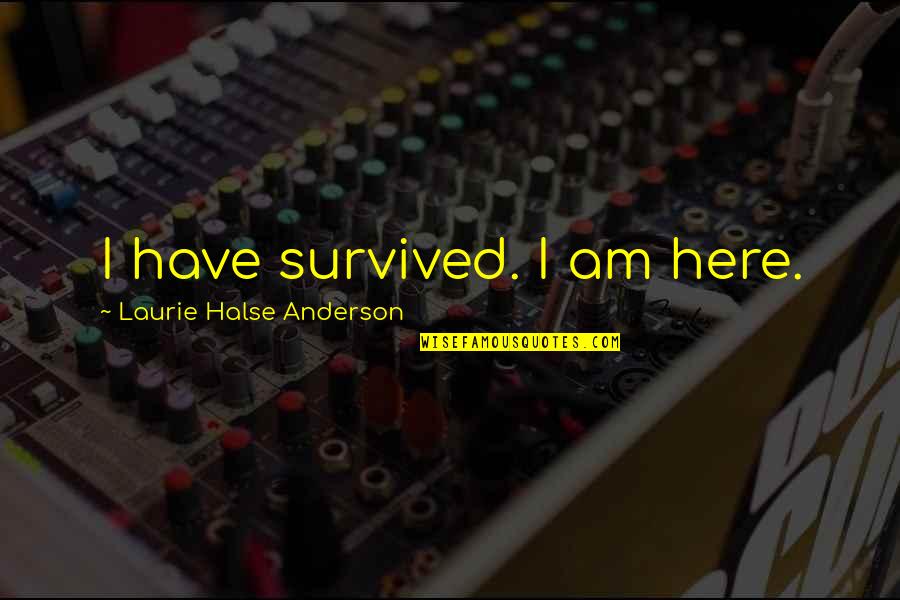 I have survived
. I am here. —
Laurie Halse Anderson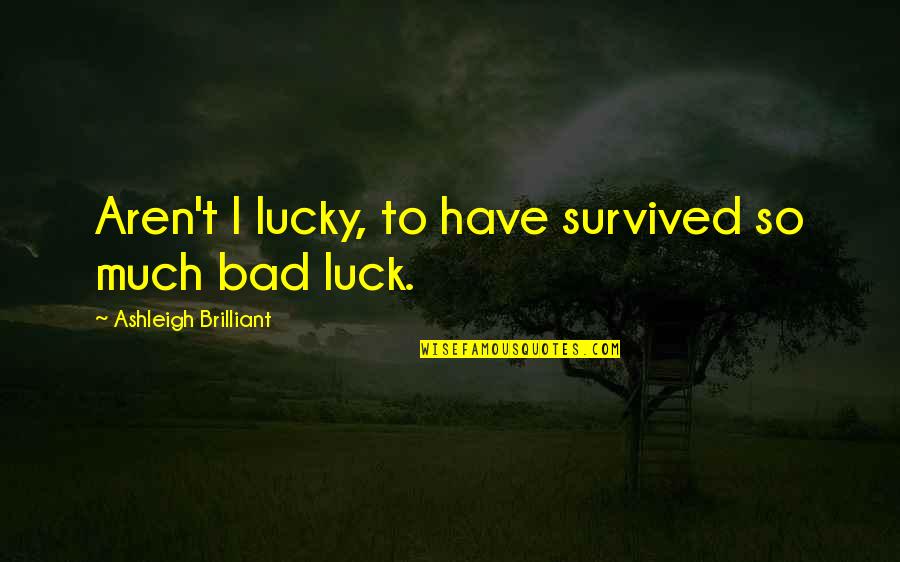 Aren't I lucky, to have survived so much bad luck. —
Ashleigh Brilliant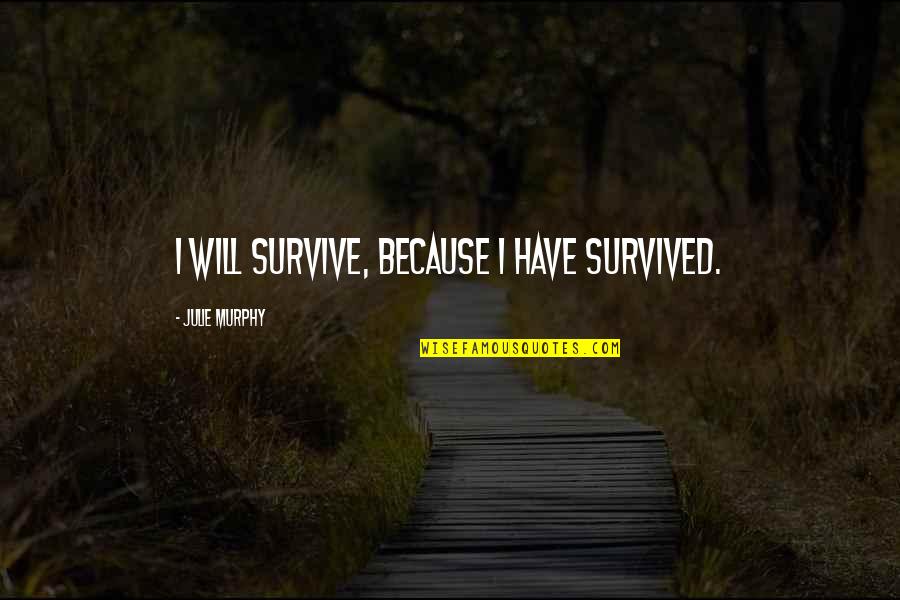 I will survive, because
I have survived
. —
Julie Murphy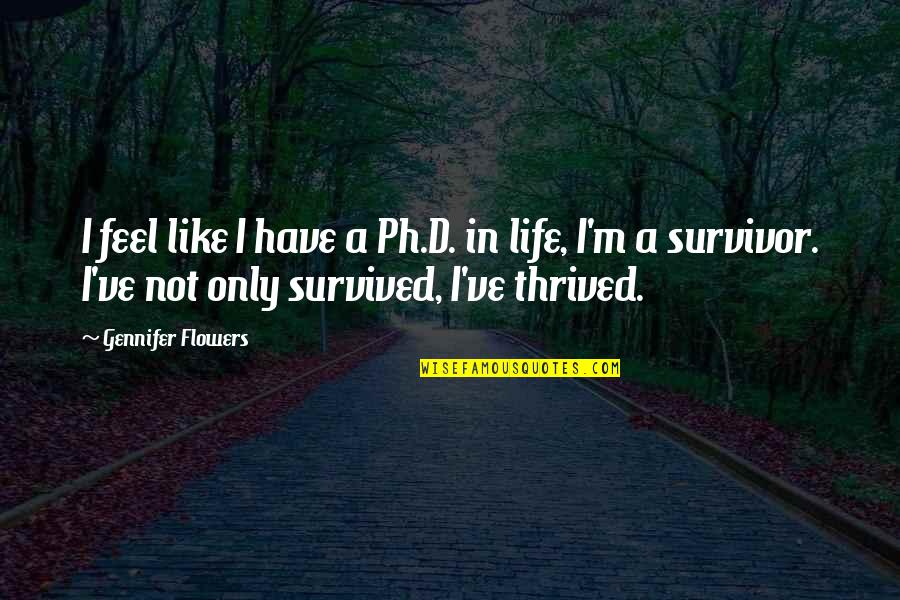 I feel like I have a Ph.D. in life, I'm a survivor. I've not only survived, I've thrived. —
Gennifer Flowers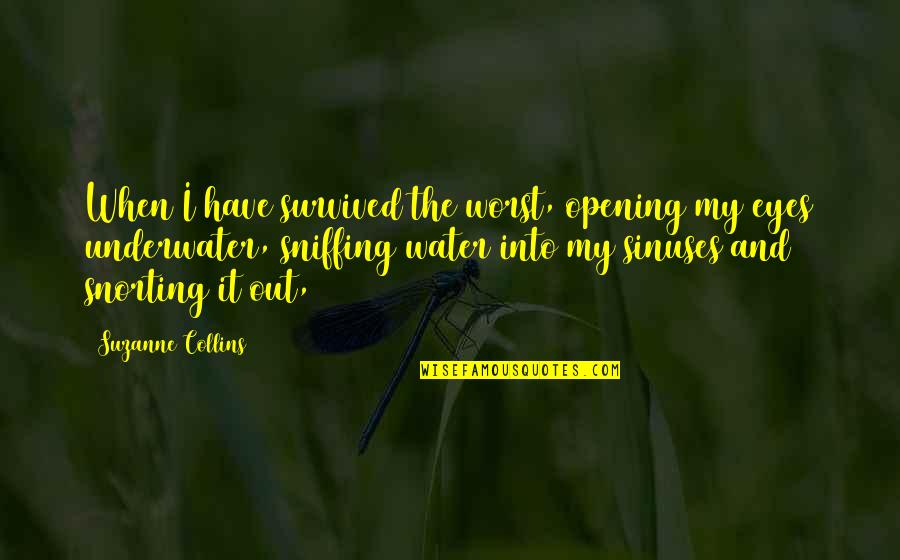 When
I have survived
the worst, opening my eyes underwater, sniffing water into my sinuses and snorting it out, —
Suzanne Collins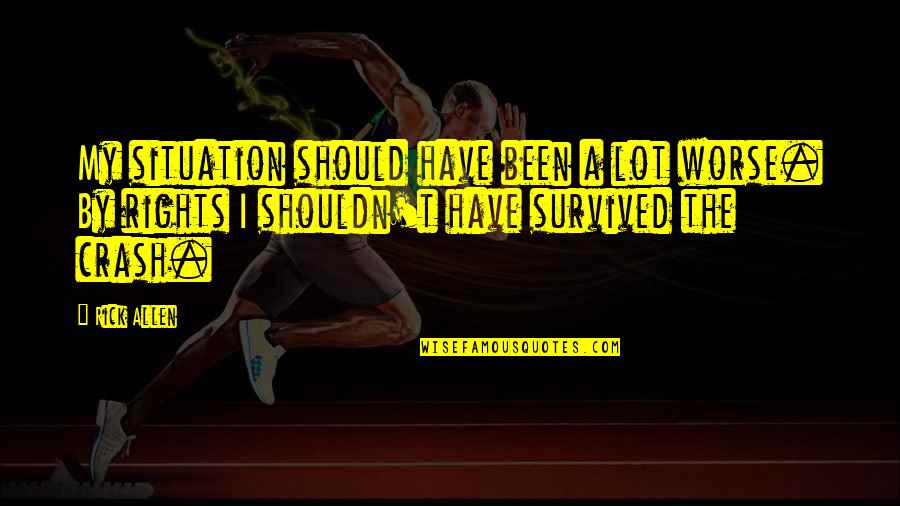 My situation should have been a lot worse. By rights I shouldn't have survived the crash. —
Rick Allen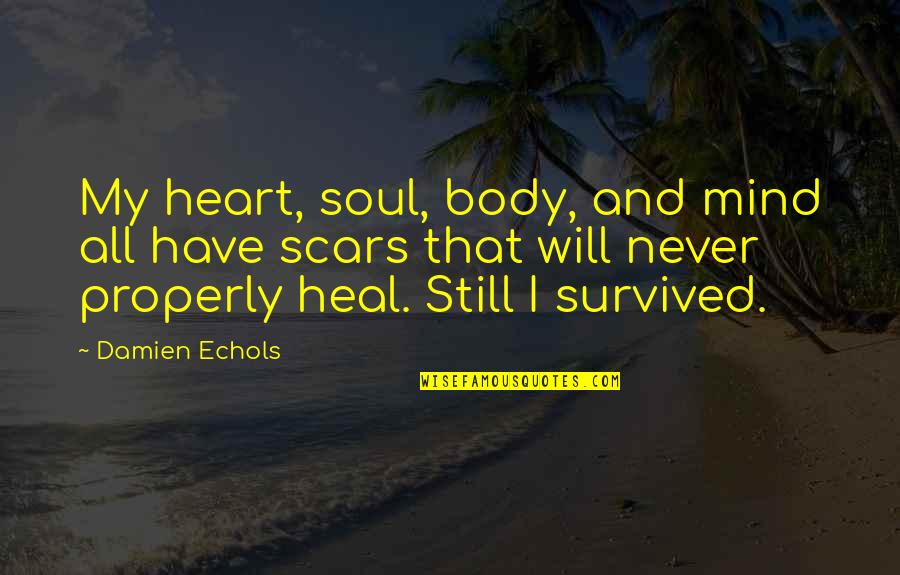 My heart, soul, body, and mind all have scars that will never properly heal. Still I survived. —
Damien Echols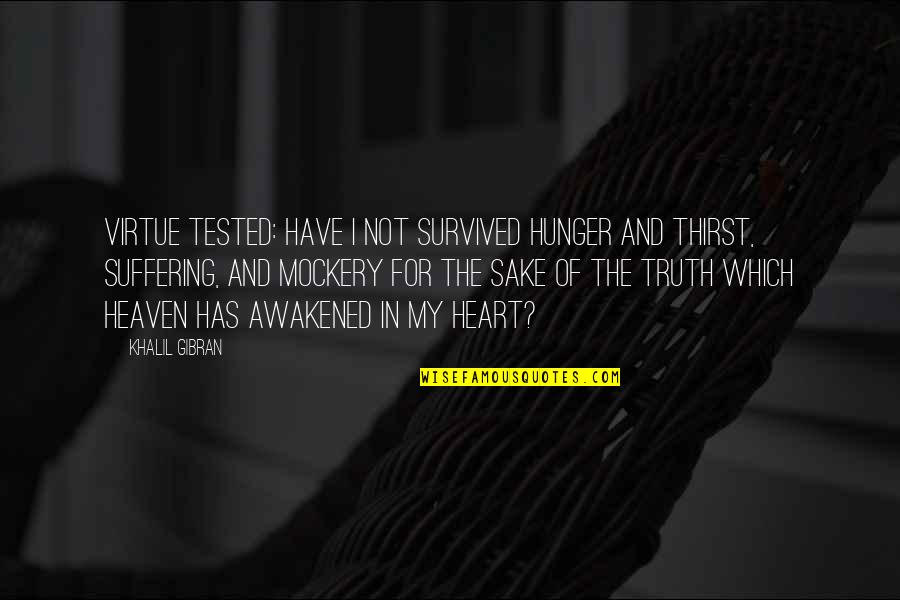 Virtue tested: Have I not survived hunger and thirst, suffering, and mockery for the sake of the truth which heaven has awakened in my heart? —
Khalil Gibran