I Do It Because I Care Quotes
Collection of top 40 famous quotes about I Do It Because I Care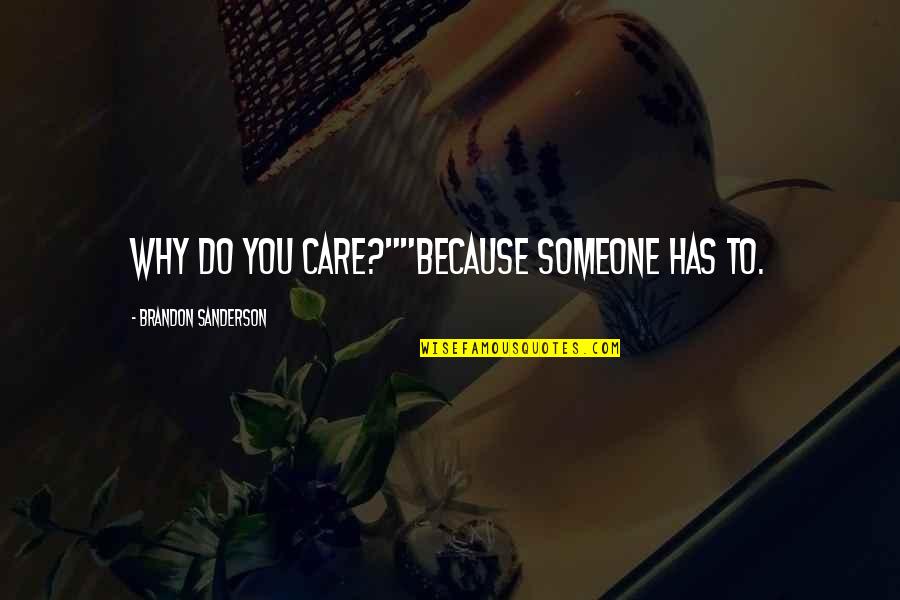 Why do you care?"
"Because someone has to.
—
Brandon Sanderson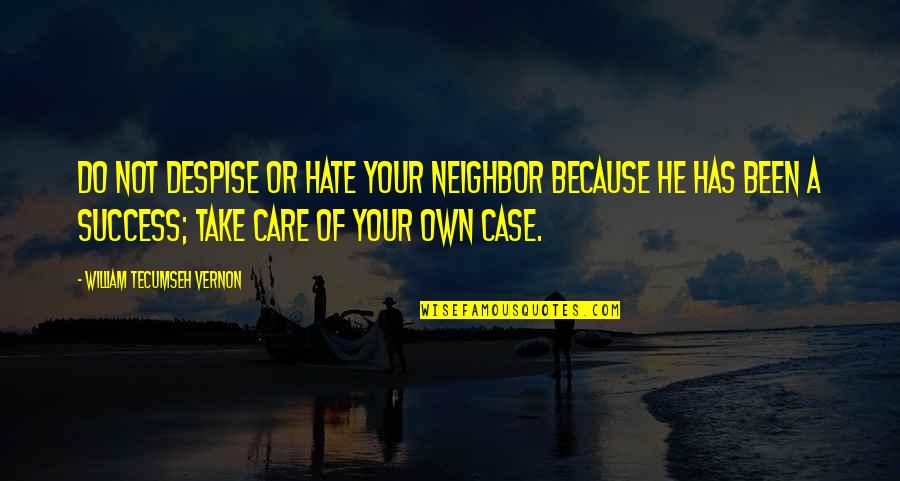 Do not despise or hate your neighbor because he has been a success; take care of your own case.
—
William Tecumseh Vernon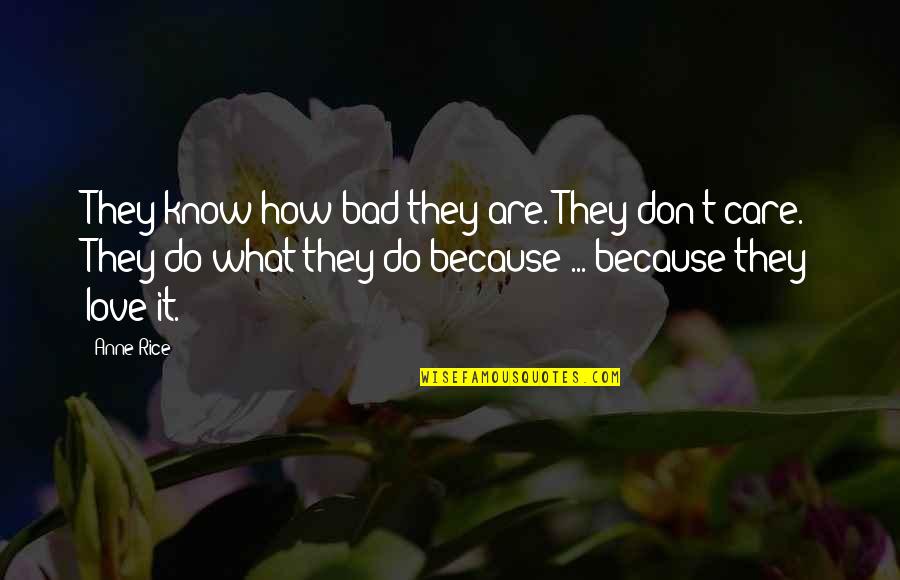 They know how bad they are. They don't care. They do what they do because ... because they love it.
—
Anne Rice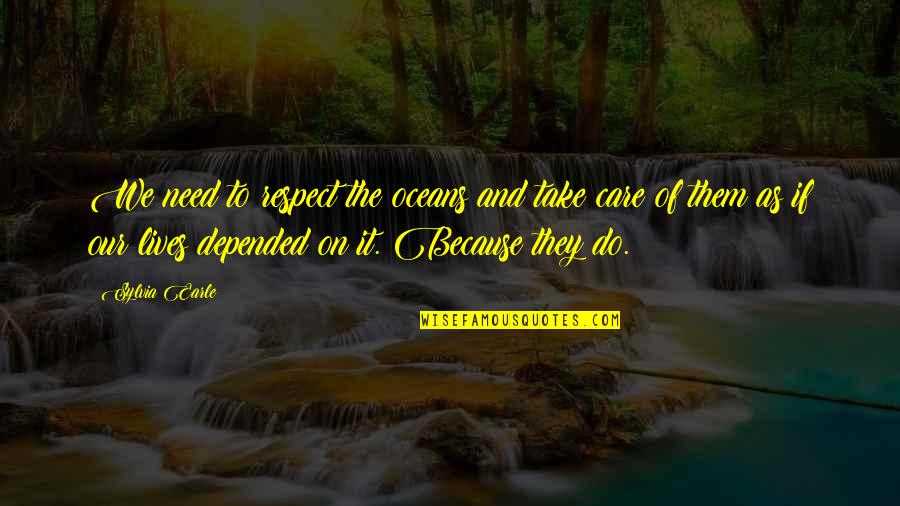 We need to respect the oceans and take care of them as if our lives depended on it. Because they do.
—
Sylvia Earle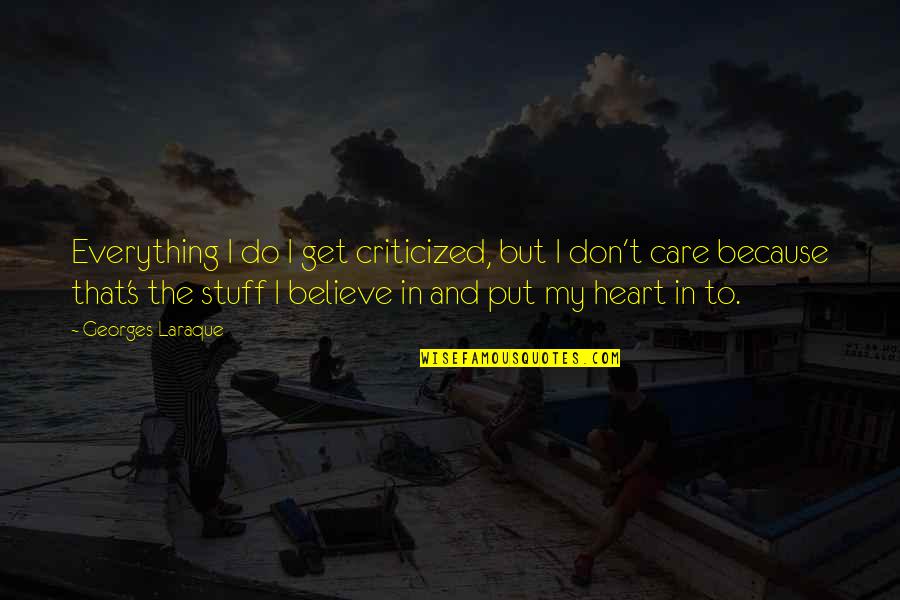 Everything I do I get criticized, but I don't care because that's the stuff I believe in and put my heart in to.
—
Georges Laraque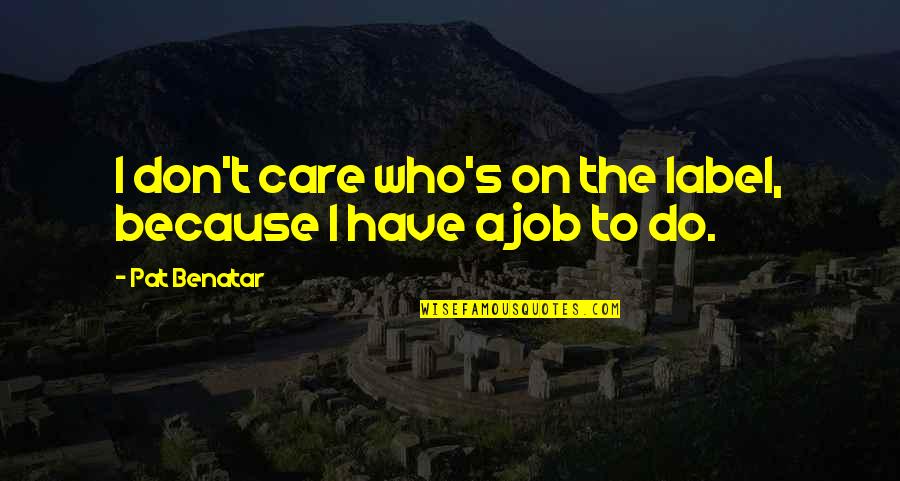 I don't care who's on the label, because I have a job to do.
—
Pat Benatar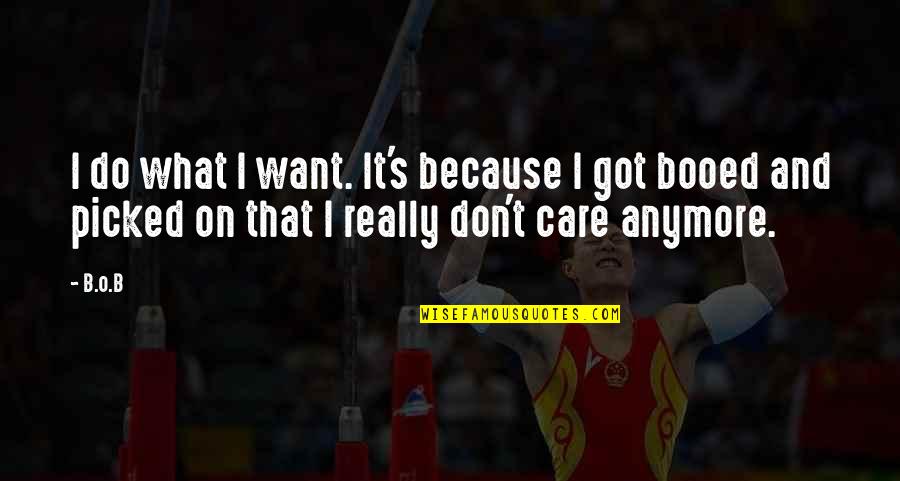 I do what I want. It's because I got booed and picked on that I really don't care anymore.
—
B.o.B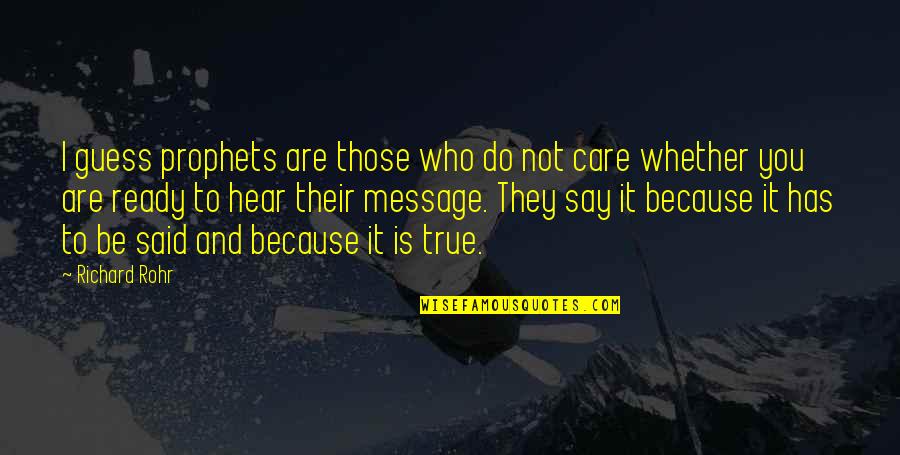 I guess prophets are those who do not care whether you are ready to hear their message. They say it because it has to be said and because it is true.
—
Richard Rohr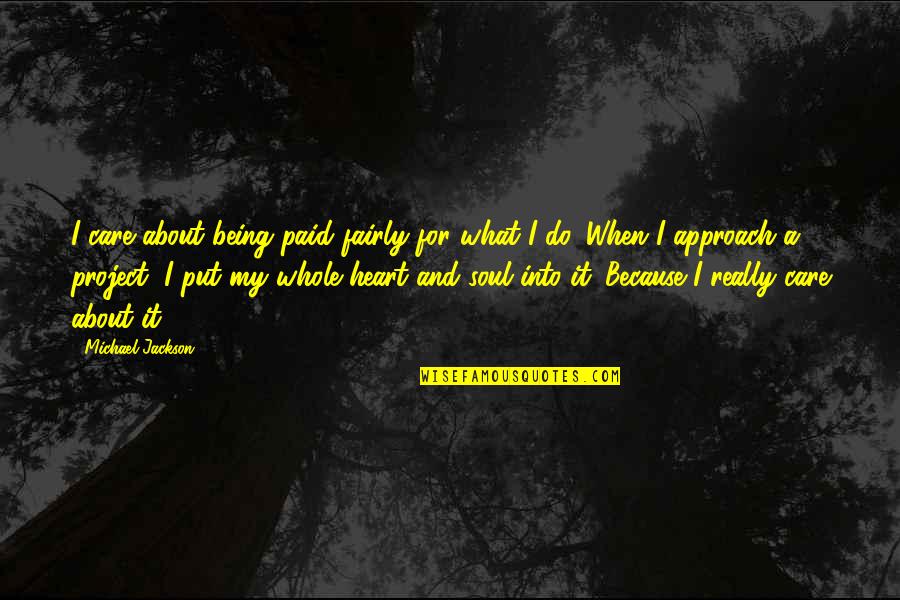 I care about being paid fairly for what I do. When I approach a project, I put my whole heart and soul into it. Because I really care about it.
—
Michael Jackson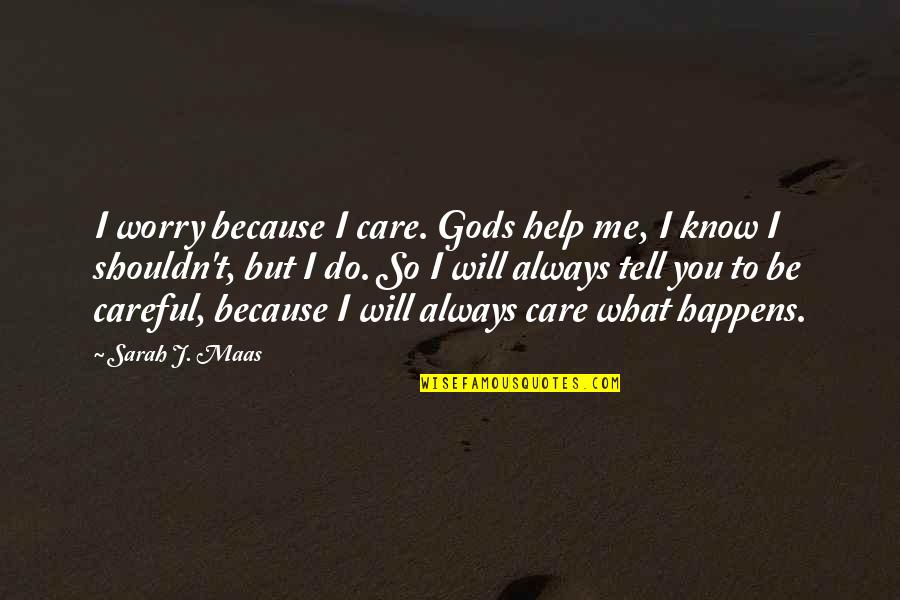 I worry because I care. Gods help me, I know I shouldn't, but I do. So I will always tell you to be careful, because I will always care what happens.
—
Sarah J. Maas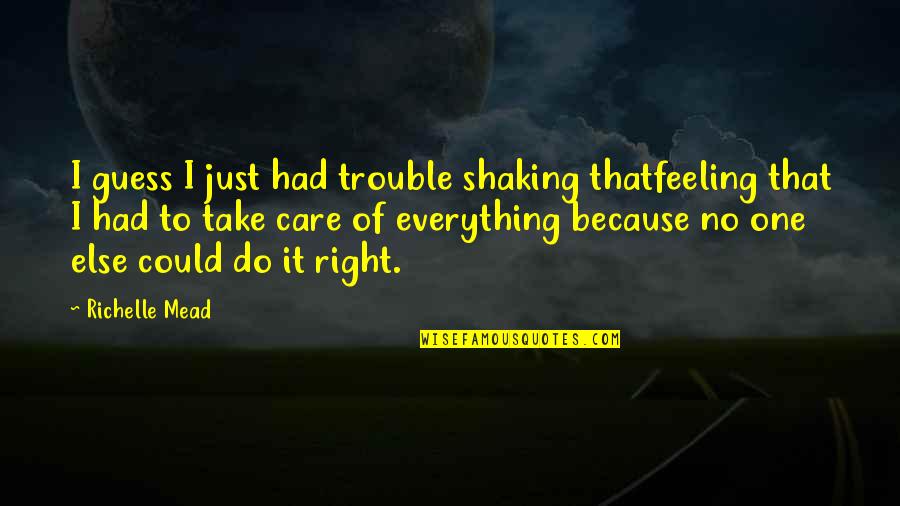 I guess I just had trouble shaking that
feeling that I had to take care of everything because no one else could do it right. —
Richelle Mead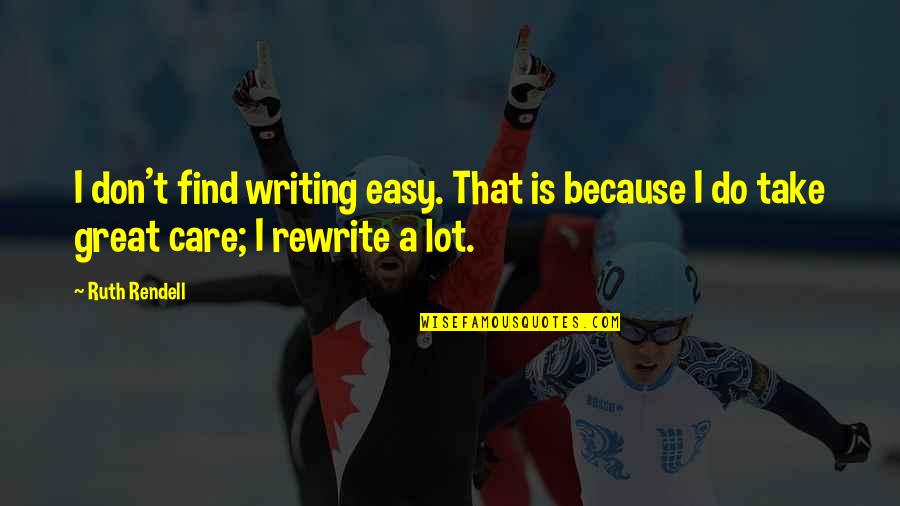 I don't find writing easy. That is because I do take great care; I rewrite a lot. —
Ruth Rendell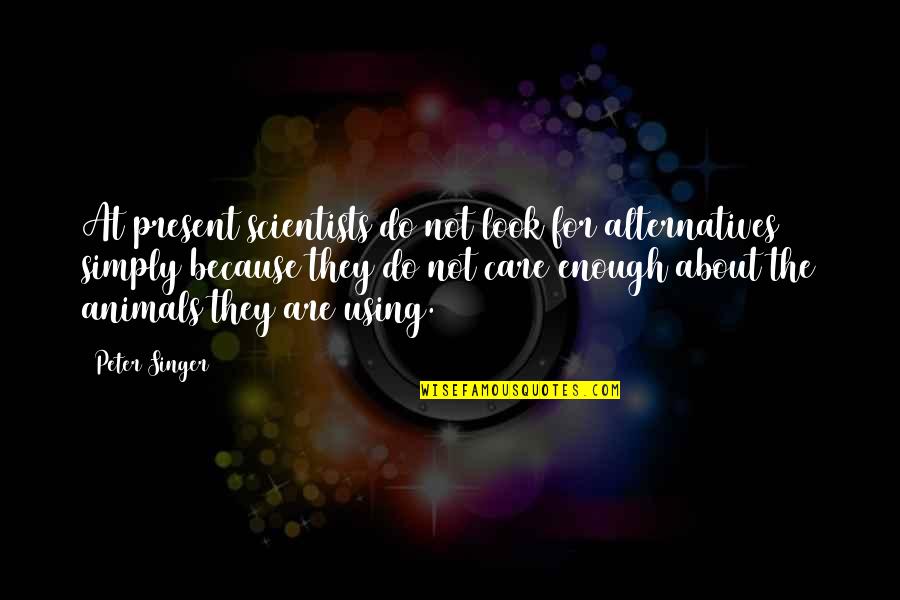 At present scientists do not look for alternatives simply because they do not care enough about the animals they are using. —
Peter Singer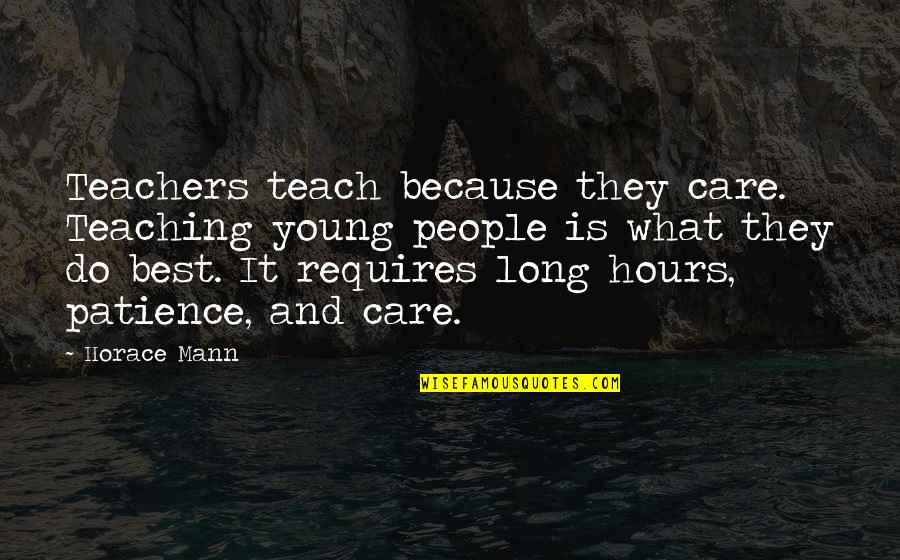 Teachers teach because they care. Teaching young people is what they do best. It requires long hours, patience, and care. —
Horace Mann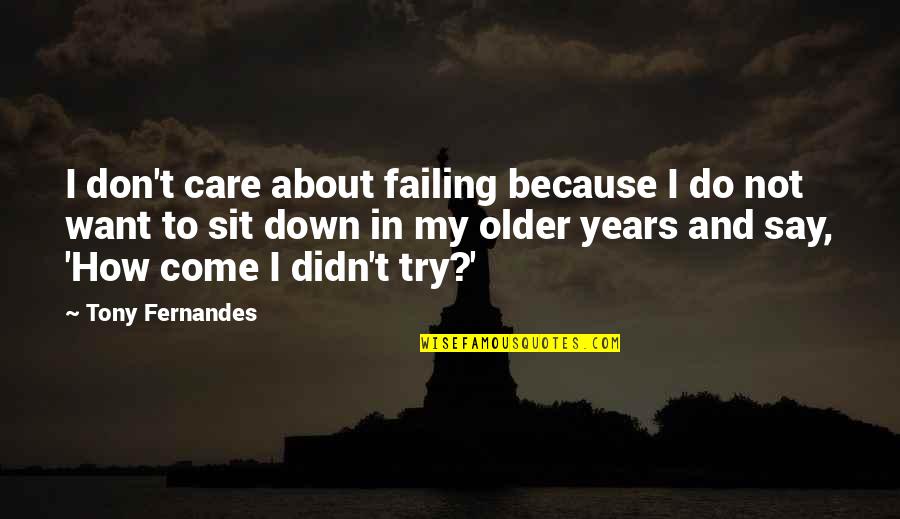 I don't care about failing because I do not want to sit down in my older years and say, 'How come I didn't try?' —
Tony Fernandes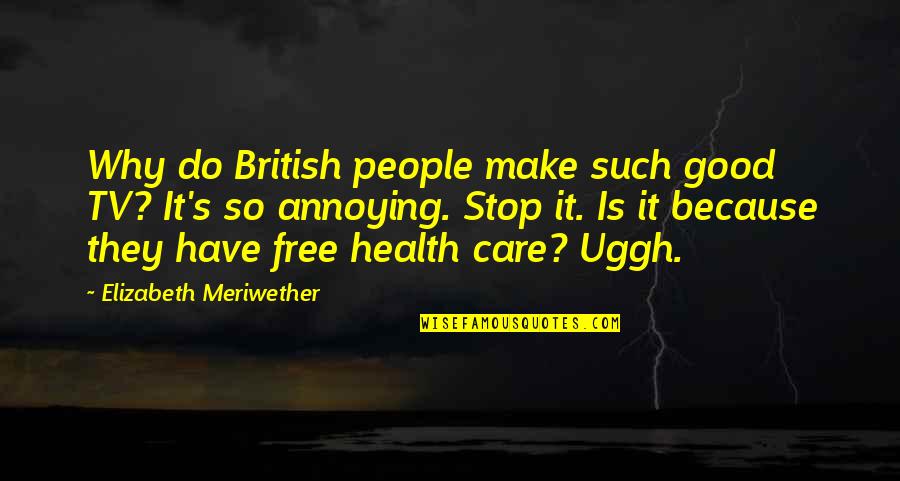 Why do British people make such good TV? It's so annoying. Stop it. Is it because they have free health care? Uggh. —
Elizabeth Meriwether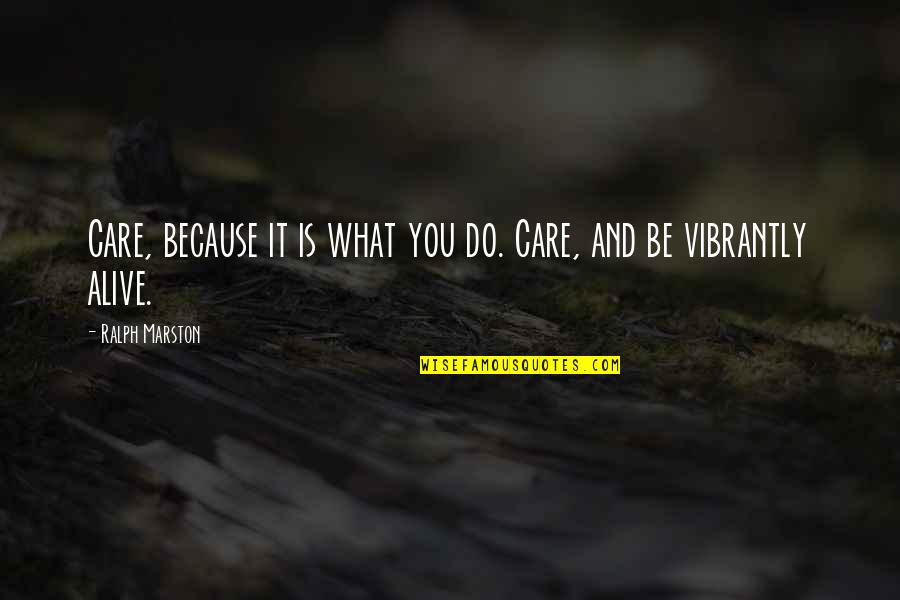 Care, because it is what you do. Care, and be vibrantly alive. —
Ralph Marston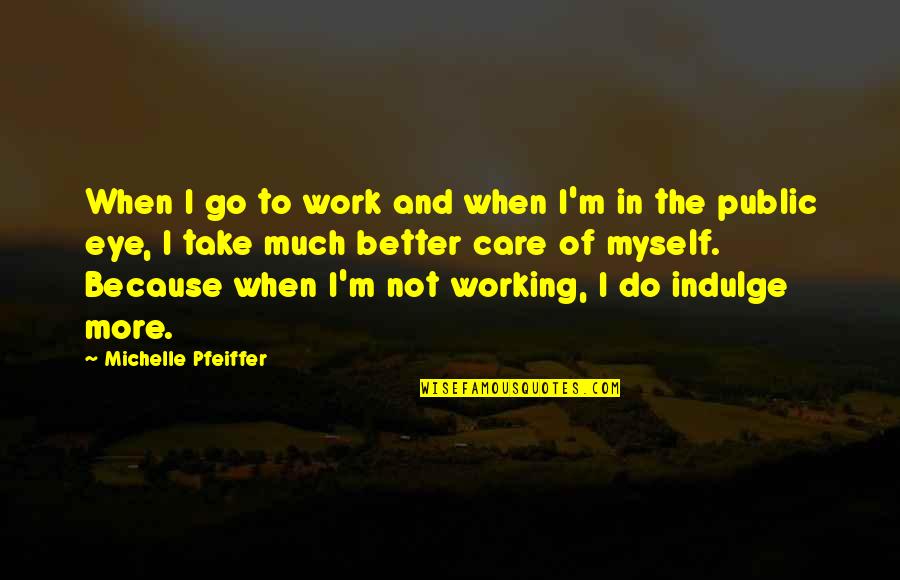 When I go to work and when I'm in the public eye, I take much better care of myself. Because when I'm not working, I do indulge more. —
Michelle Pfeiffer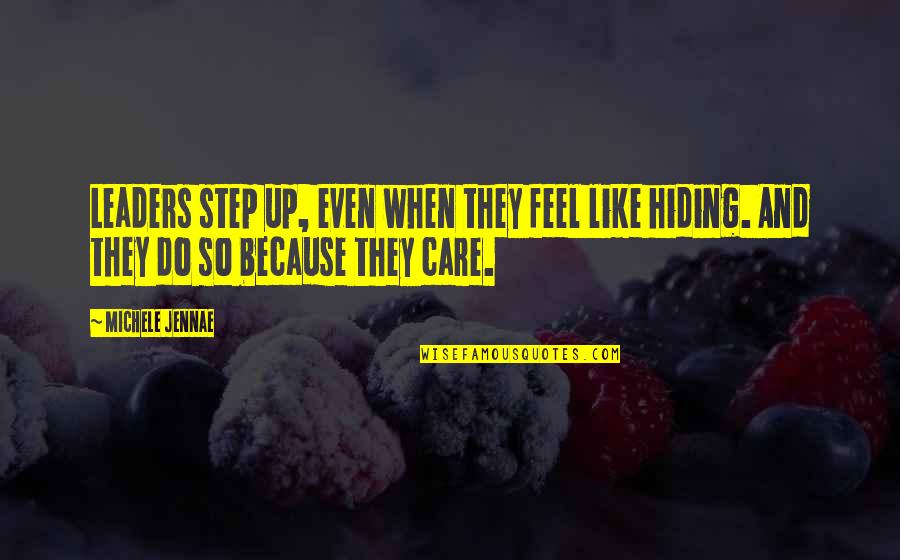 Leaders step up, even when they feel like hiding. And they do so because they care. —
Michele Jennae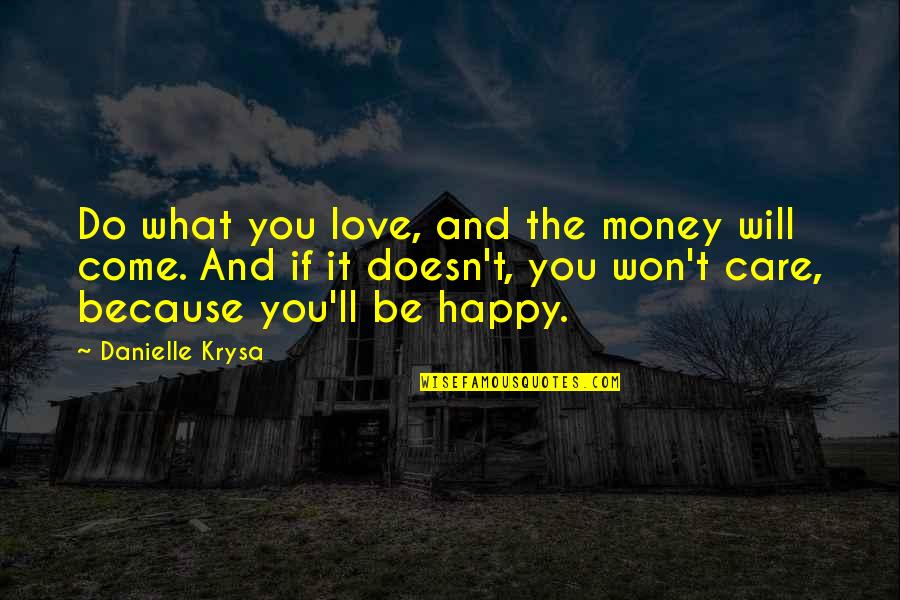 Do what you love, and the money will come. And if it doesn't, you won't care, because you'll be happy. —
Danielle Krysa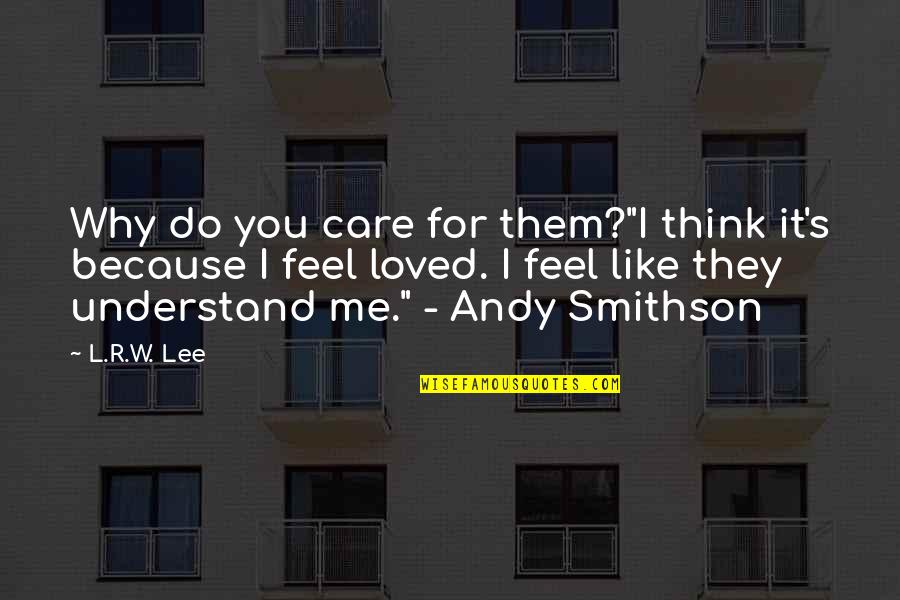 Why do you care for them?
"I think it's because I feel loved. I feel like they understand me." - Andy Smithson —
L.R.W. Lee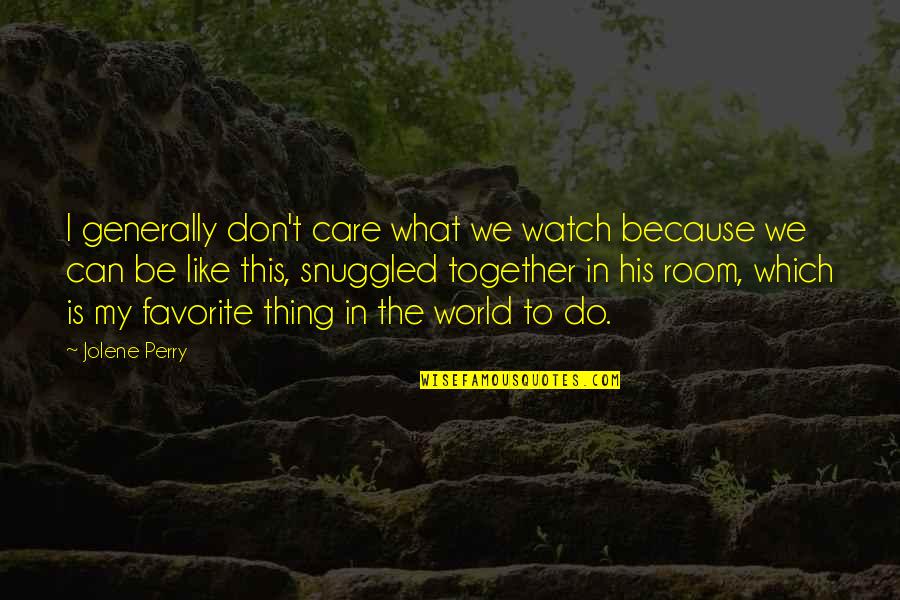 I generally don't care what we watch because we can be like this, snuggled together in his room, which is my favorite thing in the world to do. —
Jolene Perry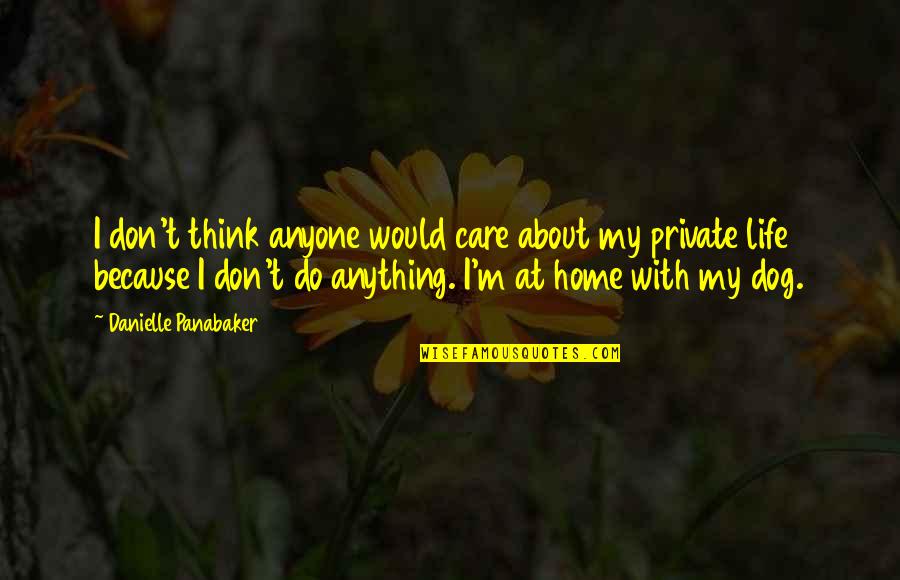 I don't think anyone would care about my private life because I don't do anything. I'm at home with my dog. —
Danielle Panabaker
Most people do not take care of their lives, because they don't value life —
Sunday Adelaja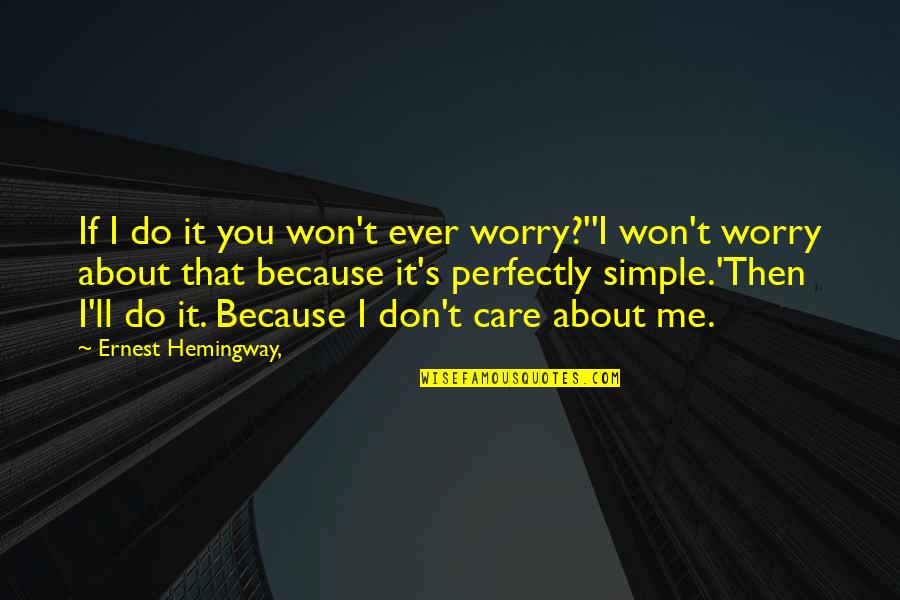 If I do it you won't ever worry?'
'I won't worry about that because it's perfectly simple.'
Then I'll do it. Because I don't care about me. —
Ernest Hemingway,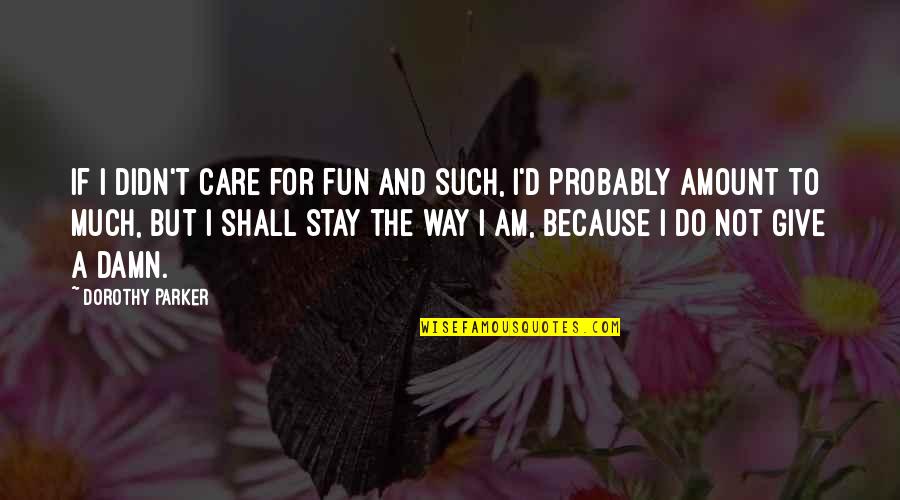 If I didn't care for fun and such, I'd probably amount to much, but I shall stay the way I am, because I do not give a damn. —
Dorothy Parker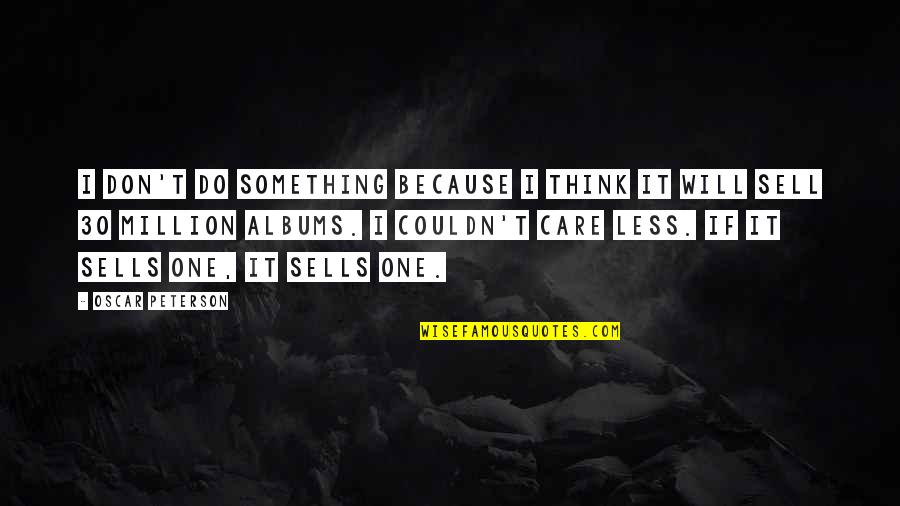 I don't do something because I think it will sell 30 million albums. I couldn't care less. If it sells one, it sells one. —
Oscar Peterson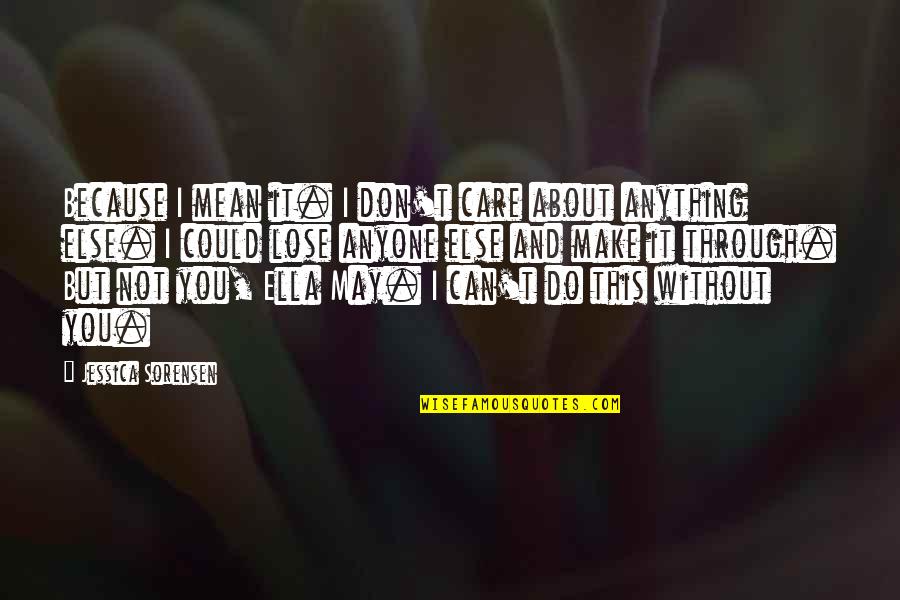 Because I mean it. I don't care about anything else. I could lose anyone else and make it through. But not you, Ella May. I can't do this without you. —
Jessica Sorensen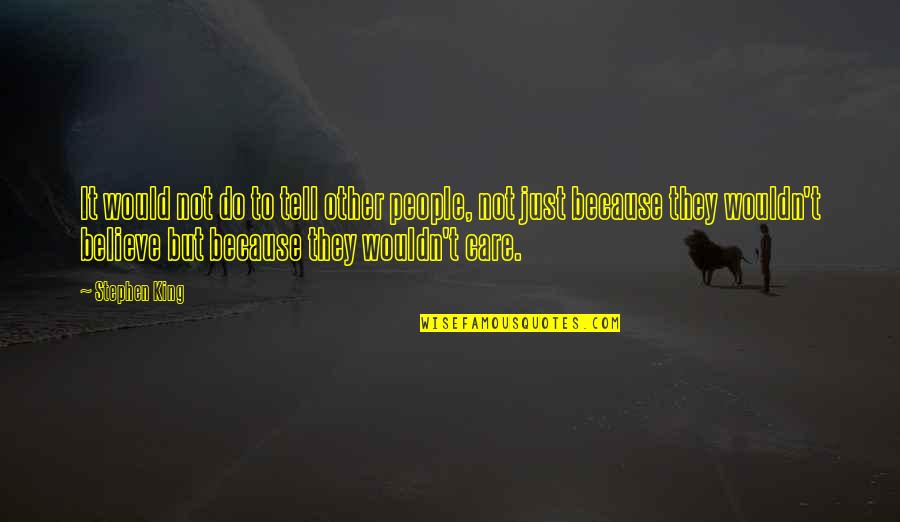 It would not do to tell other people, not just because they wouldn't believe but because they wouldn't care. —
Stephen King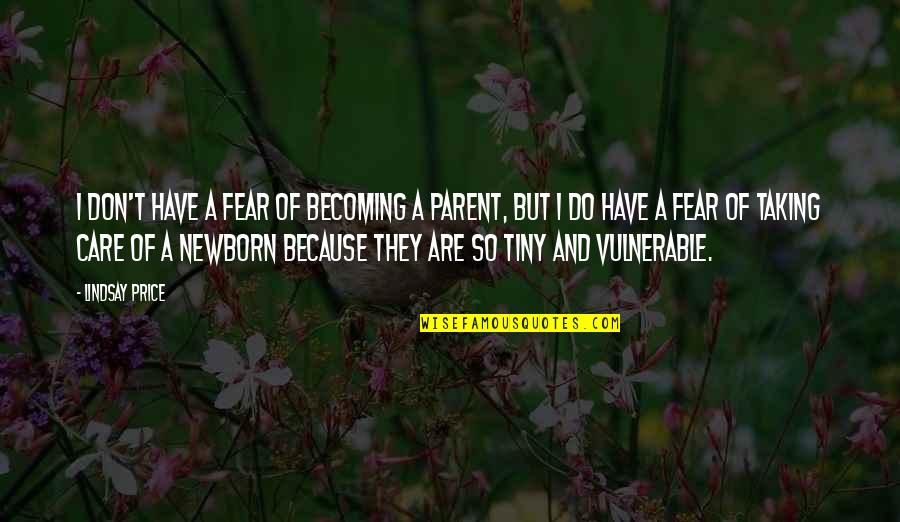 I don't have a fear of becoming a parent, but I do have a fear of taking care of a newborn because they are so tiny and vulnerable. —
Lindsay Price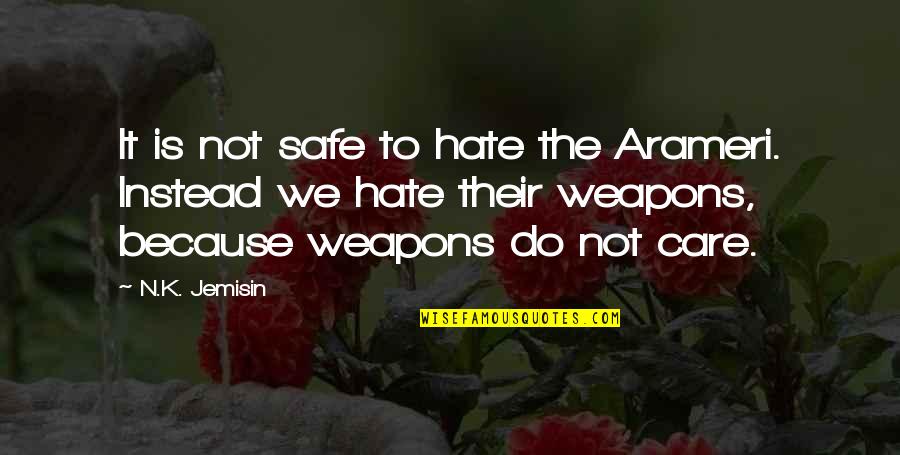 It is not safe to hate the Arameri. Instead we hate their weapons, because weapons do not care. —
N.K. Jemisin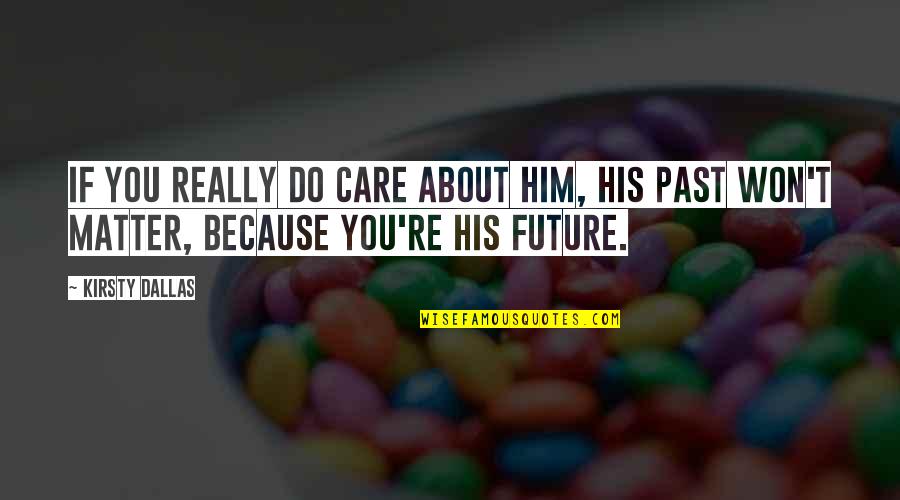 If you really do care about him, his past won't matter, because you're his future. —
Kirsty Dallas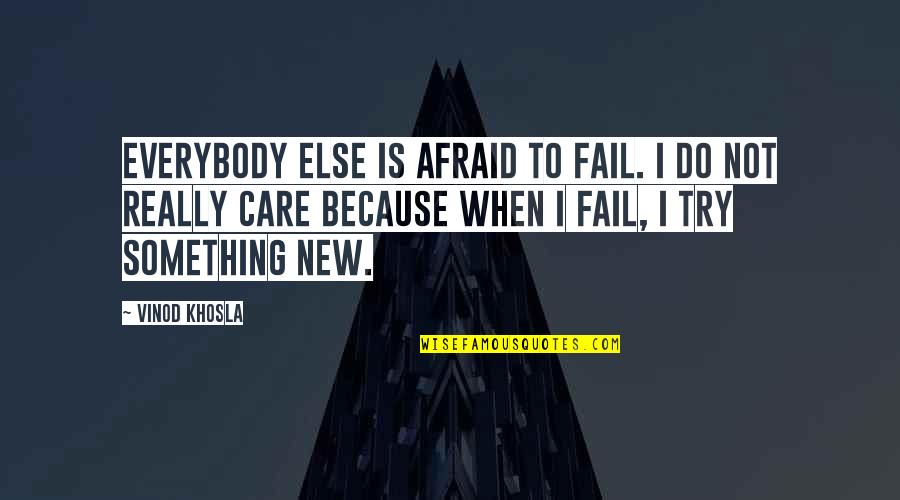 Everybody else is afraid to fail. I do not really care because when I fail, I try something new. —
Vinod Khosla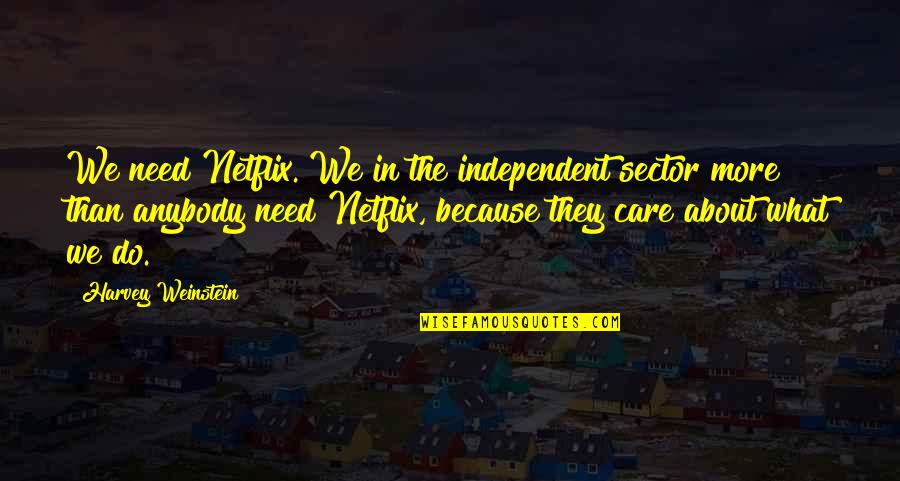 We need Netflix. We in the independent sector more than anybody need Netflix, because they care about what we do. —
Harvey Weinstein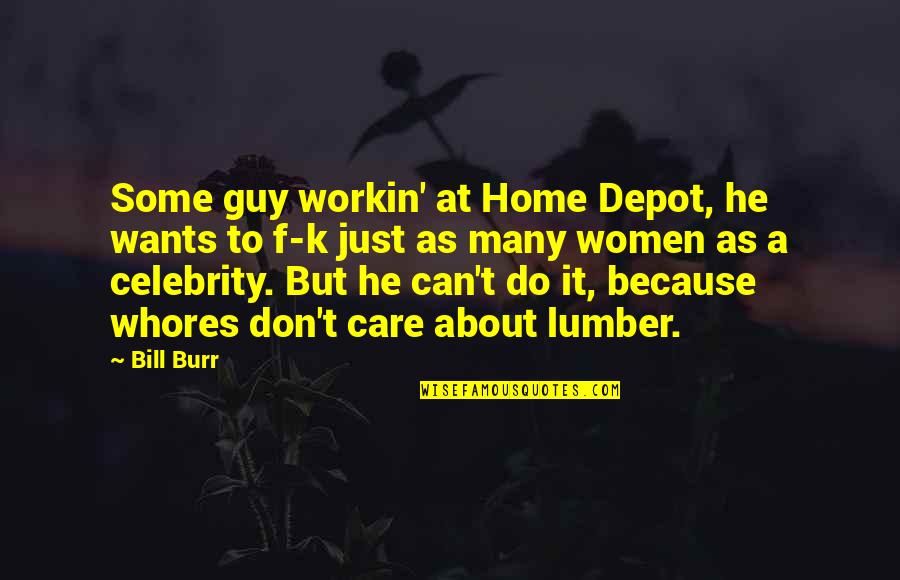 Some guy workin' at Home Depot, he wants to f-k just as many women as a celebrity. But he can't do it, because whores don't care about lumber. —
Bill Burr
I do not care about happiness simply because I believe that joy is something worth fighting for. —
Criss Jami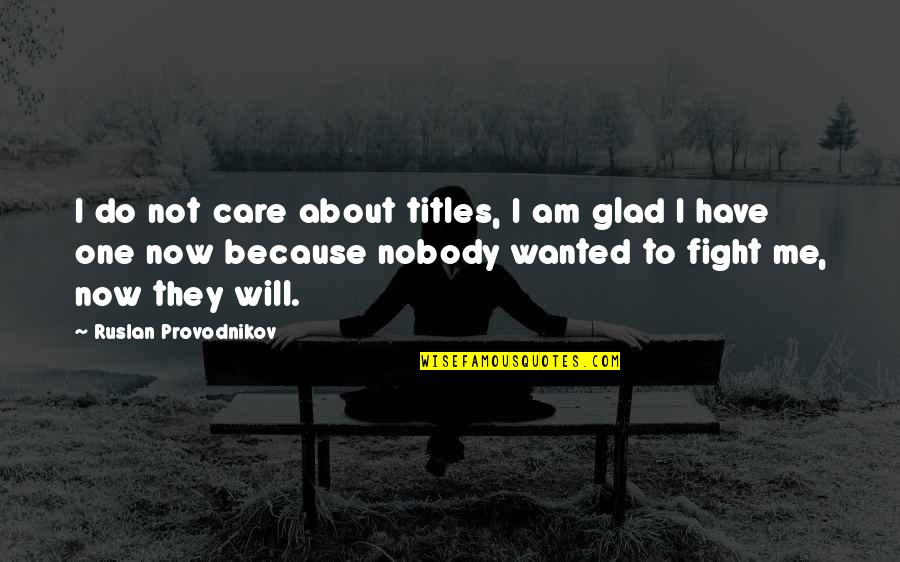 I do not care about titles, I am glad I have one now because nobody wanted to fight me, now they will. —
Ruslan Provodnikov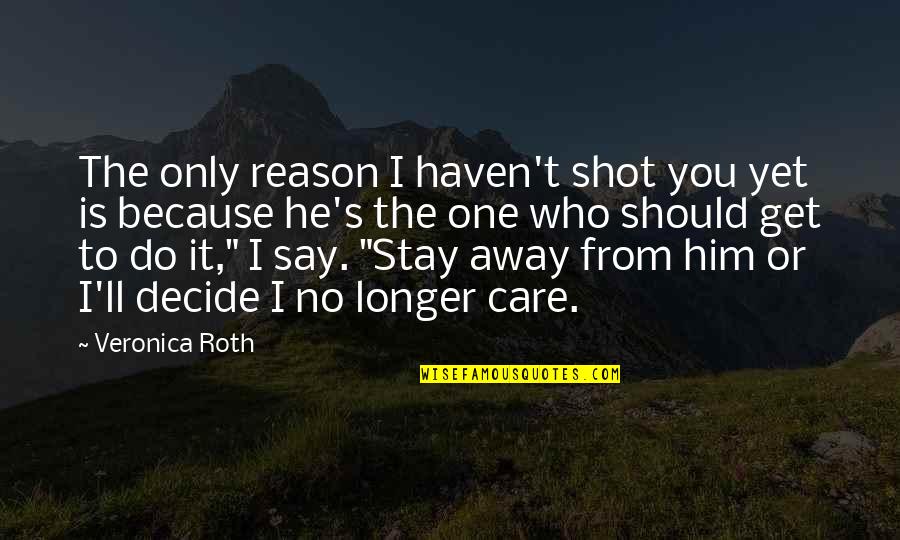 The only reason I haven't shot you yet is because he's the one who should get to do it," I say. "Stay away from him or I'll decide I no longer care. —
Veronica Roth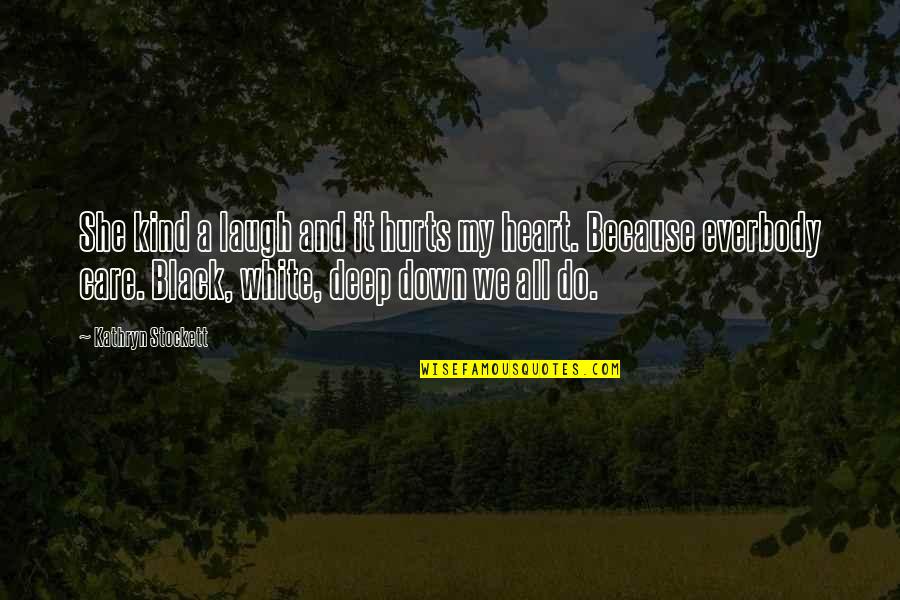 She kind a laugh and it hurts my heart. Because everbody care. Black, white, deep down we all do. —
Kathryn Stockett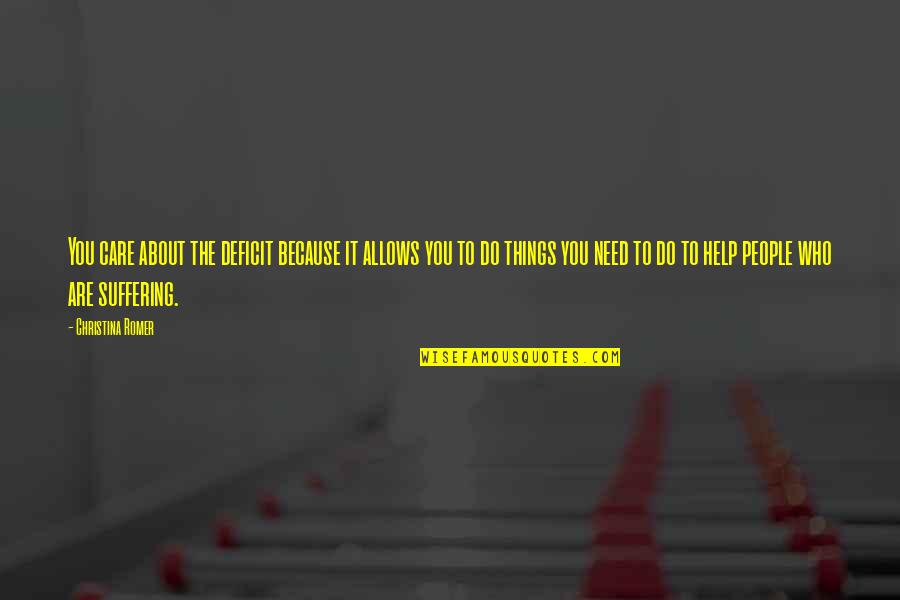 You care about the deficit because it allows you to do things you need to do to help people who are suffering. —
Christina Romer