I Am Incomplete Quotes
Collection of top 36 famous quotes about I Am Incomplete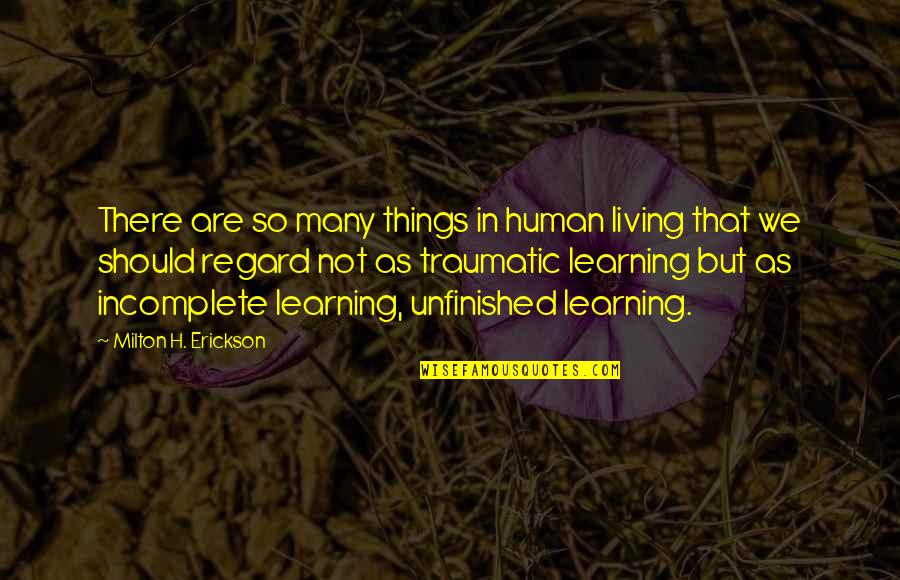 There are so many things in human living that we should regard not as traumatic learning but as incomplete learning, unfinished learning.
—
Milton H. Erickson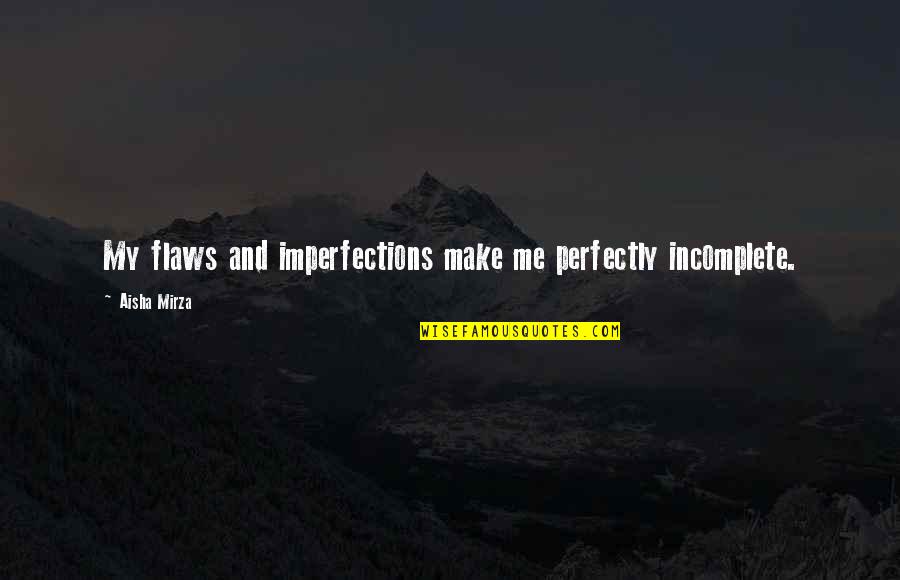 My flaws and imperfections make me perfectly incomplete.
—
Aisha Mirza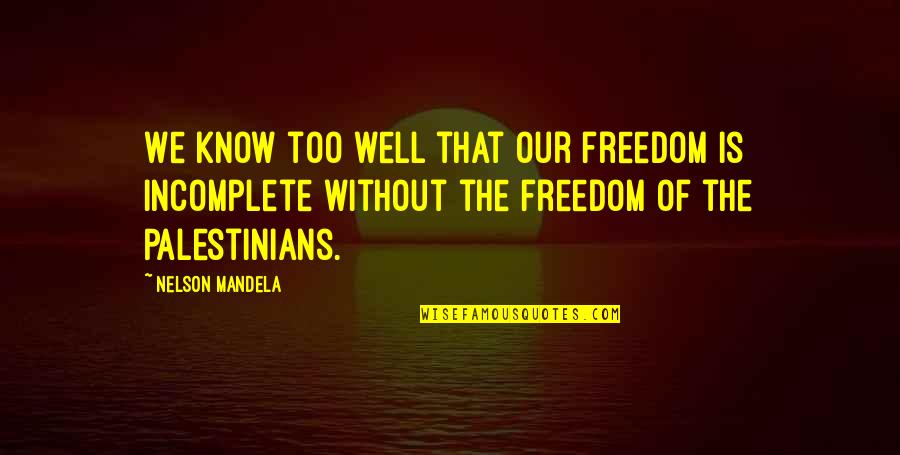 We know too well that our freedom is incomplete without the freedom of the Palestinians.
—
Nelson Mandela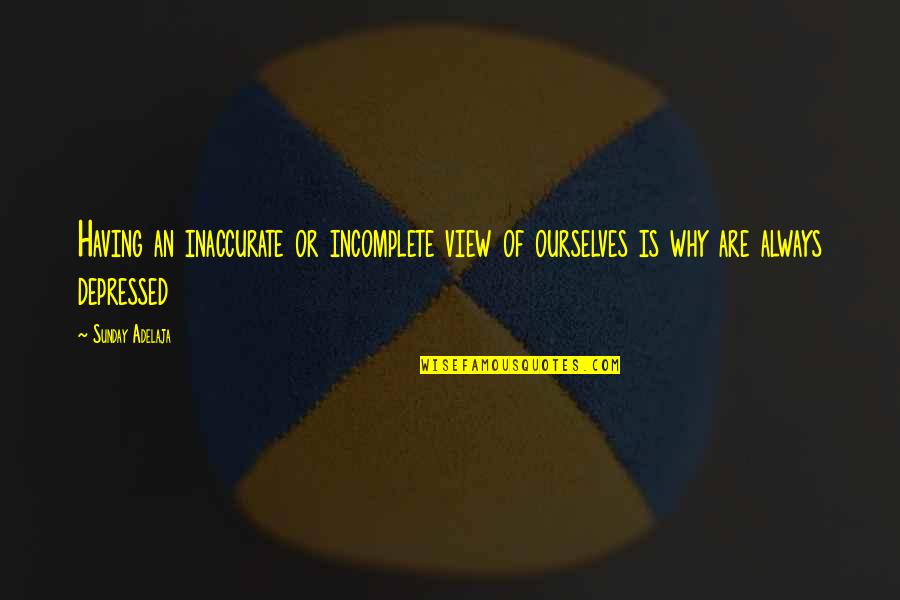 Having an inaccurate or incomplete view of ourselves is why are always depressed
—
Sunday Adelaja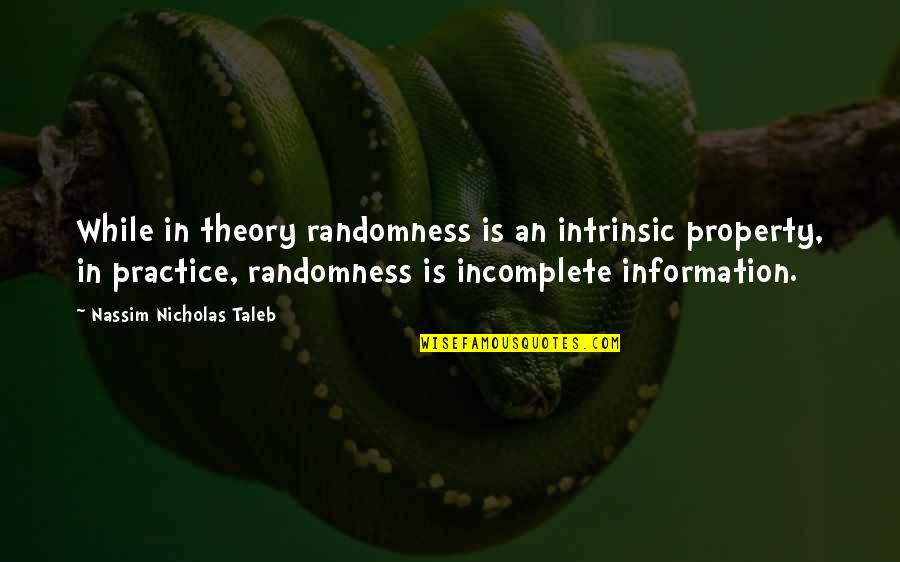 While in theory randomness is an intrinsic property, in practice, randomness is incomplete information.
—
Nassim Nicholas Taleb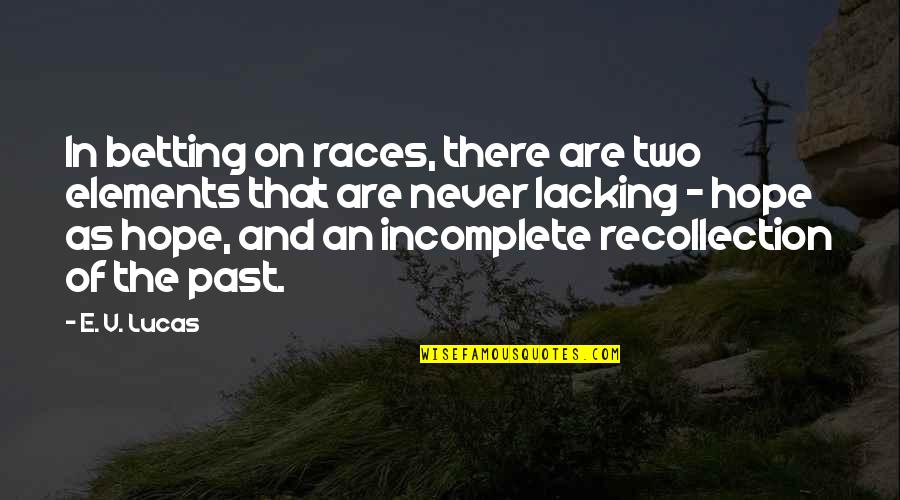 In betting on races, there are two elements that are never lacking - hope as hope, and an incomplete recollection of the past.
—
E. V. Lucas
Let's finish with your snowman. It can't be incomplete. Not with me here.
—
Jennifer L. Armentrout
Maybe stories and memories are destined to be incomplete...
—
Lisa See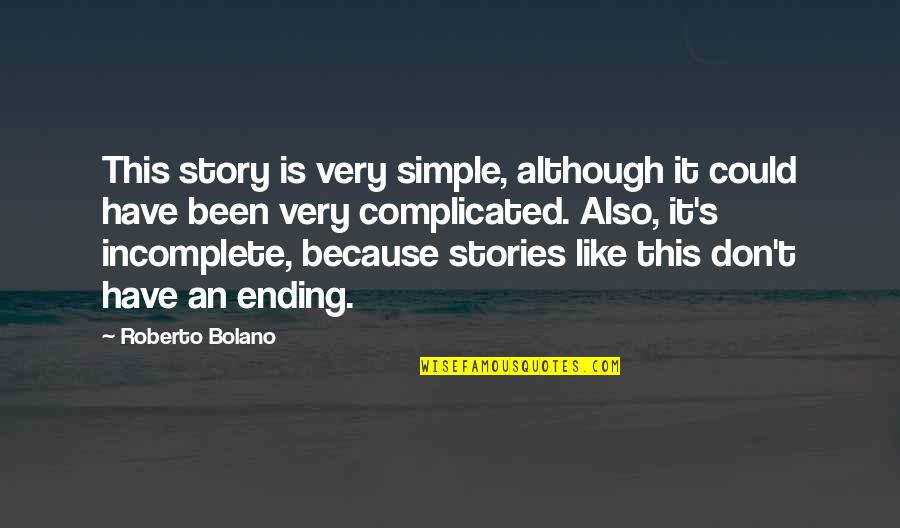 This story is very simple, although it could have been very complicated. Also, it's incomplete, because stories like this don't have an ending.
—
Roberto Bolano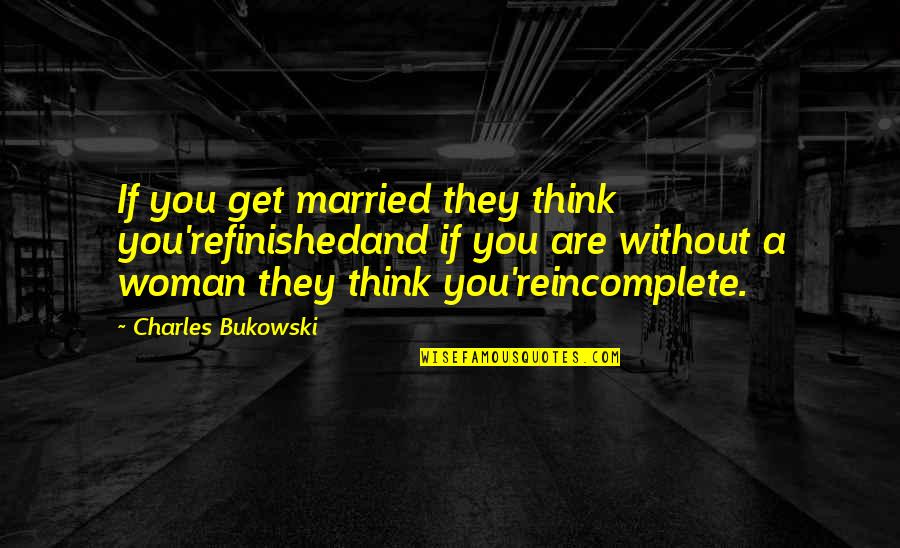 If you get married they think you're
finished
and if you are without a woman they think you're
incomplete. —
Charles Bukowski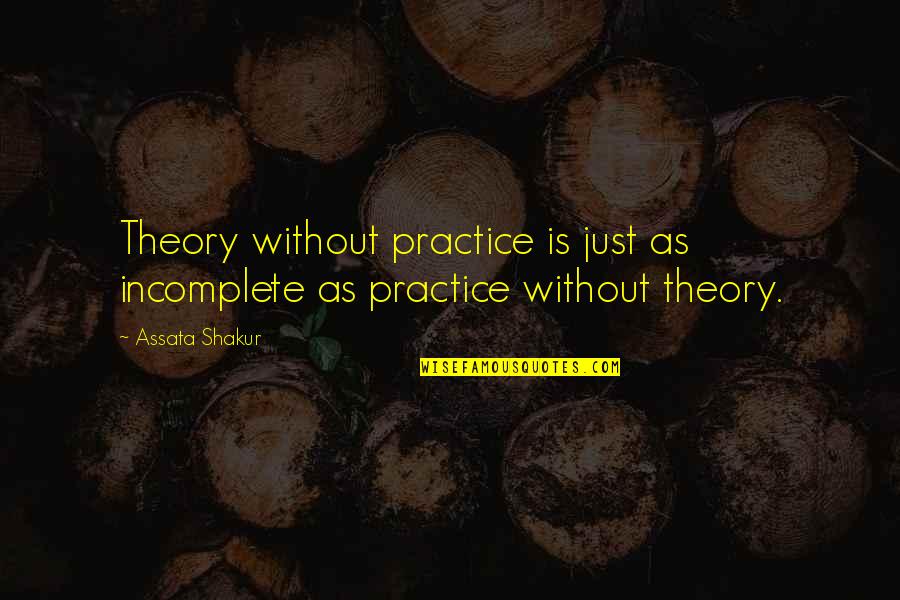 Theory without practice is just as incomplete as practice without theory. —
Assata Shakur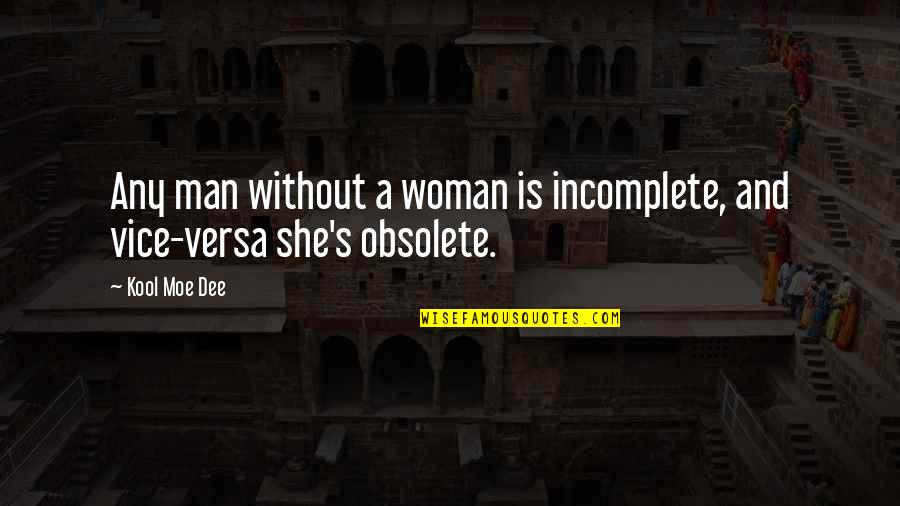 Any man without a woman is incomplete, and vice-versa she's obsolete. —
Kool Moe Dee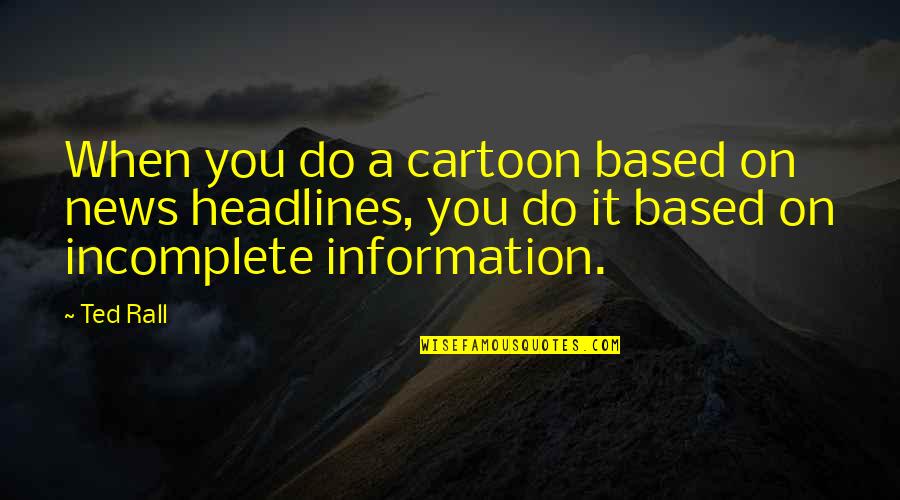 When you do a cartoon based on news headlines, you do it based on incomplete information. —
Ted Rall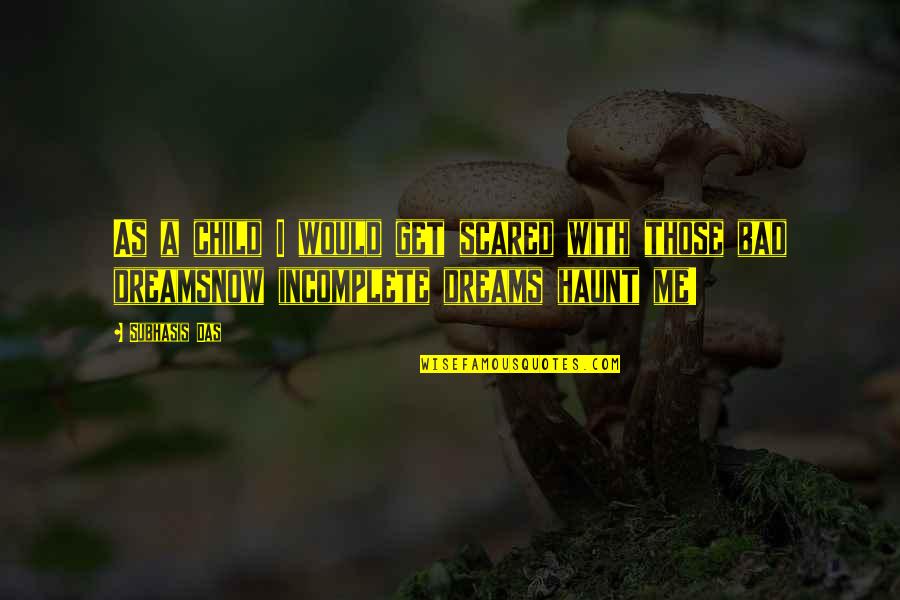 As a child I would get scared with those bad dreams
now incomplete dreams haunt me! —
Subhasis Das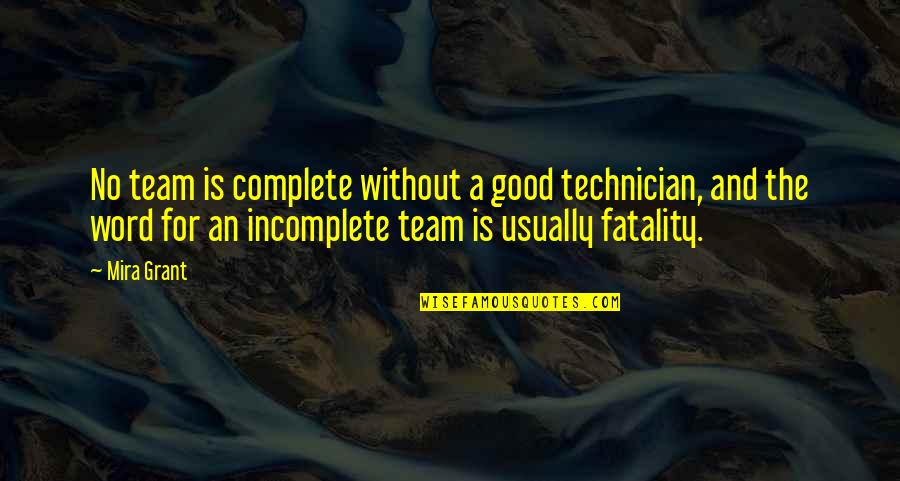 No team is complete without a good technician, and the word for an incomplete team is usually fatality. —
Mira Grant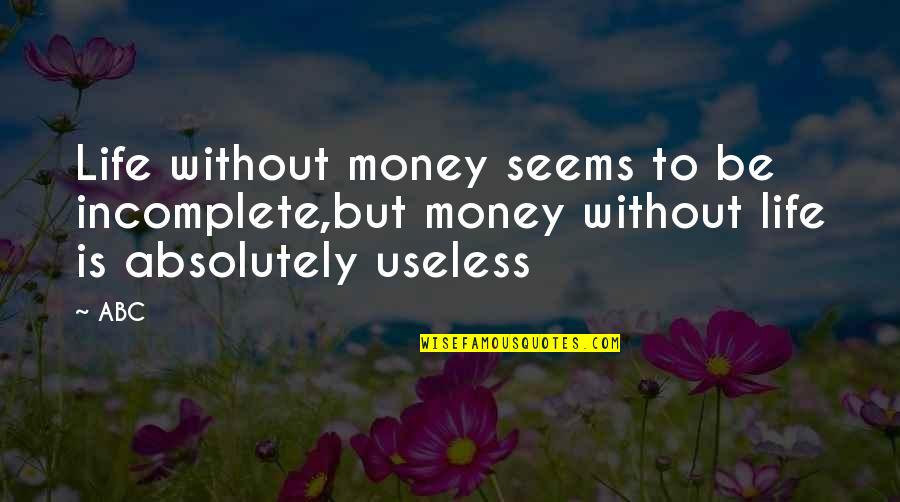 Life without money seems to be incomplete,but money without life is absolutely useless —
ABC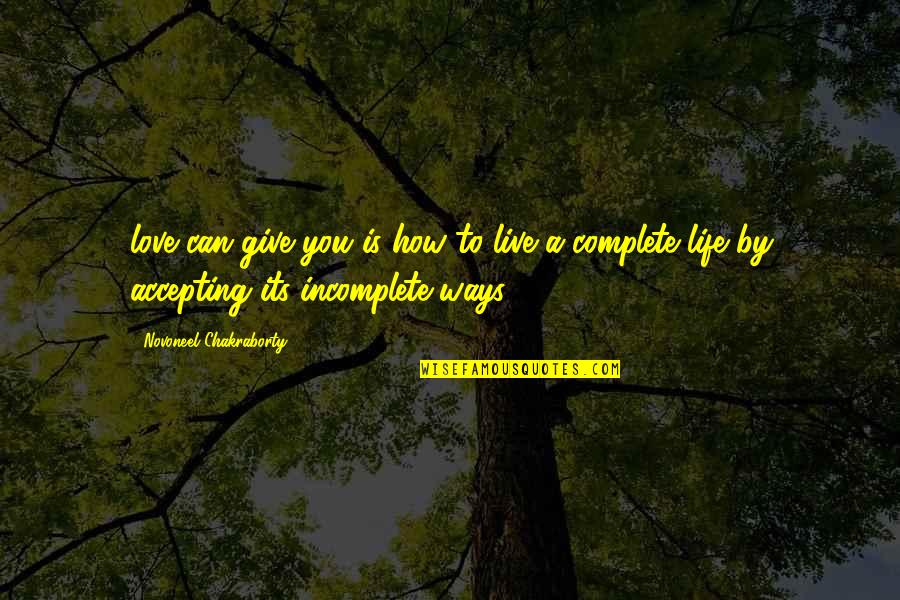 love can give you is how to live a complete life by accepting its incomplete ways. —
Novoneel Chakraborty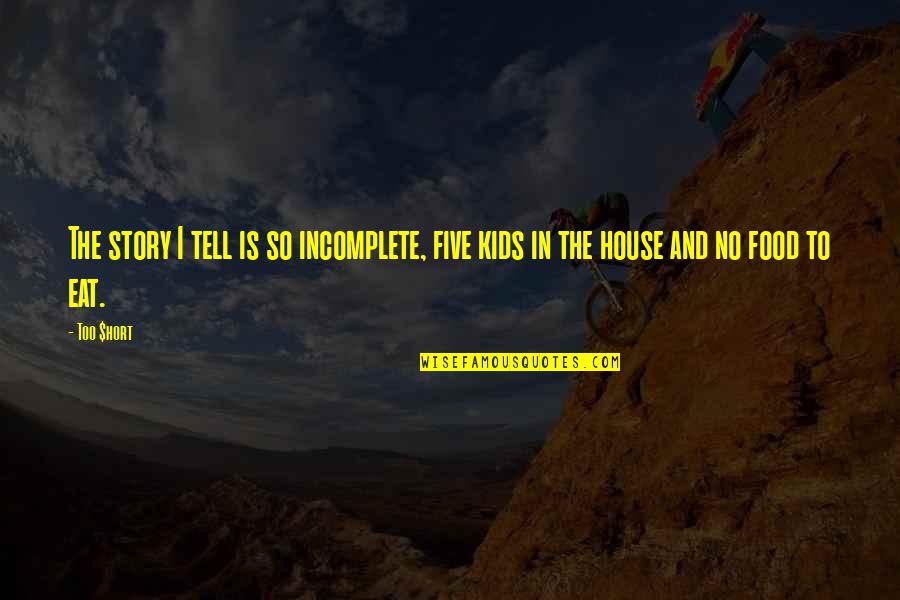 The story I tell is so incomplete, five kids in the house and no food to eat. —
Too $hort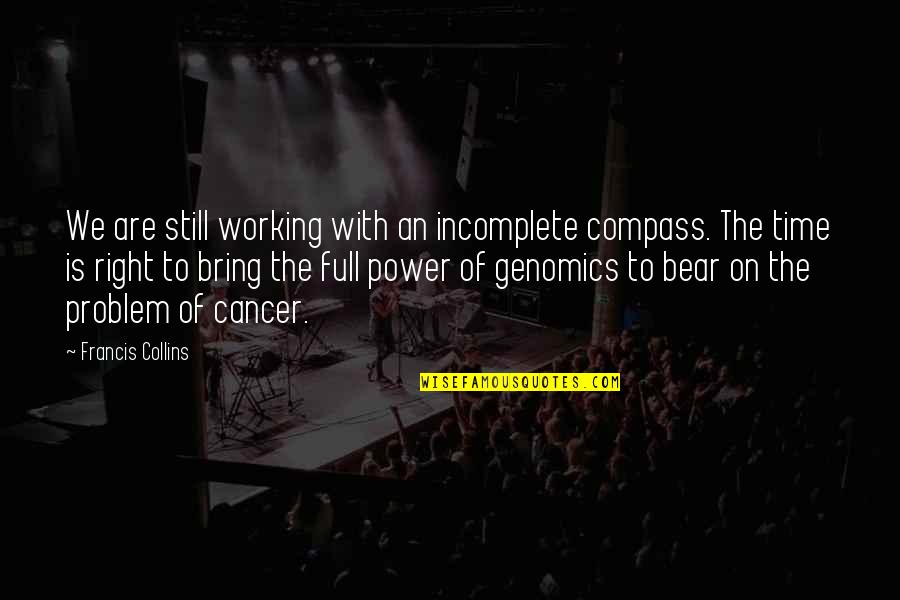 We are still working with an incomplete compass. The time is right to bring the full power of genomics to bear on the problem of cancer. —
Francis Collins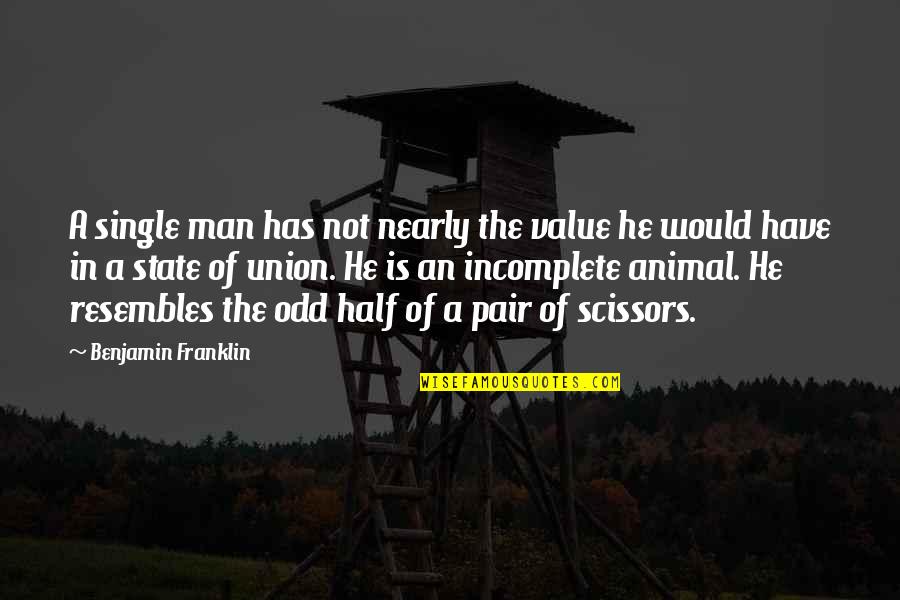 A single man has not nearly the value he would have in a state of union. He is an incomplete animal. He resembles the odd half of a pair of scissors. —
Benjamin Franklin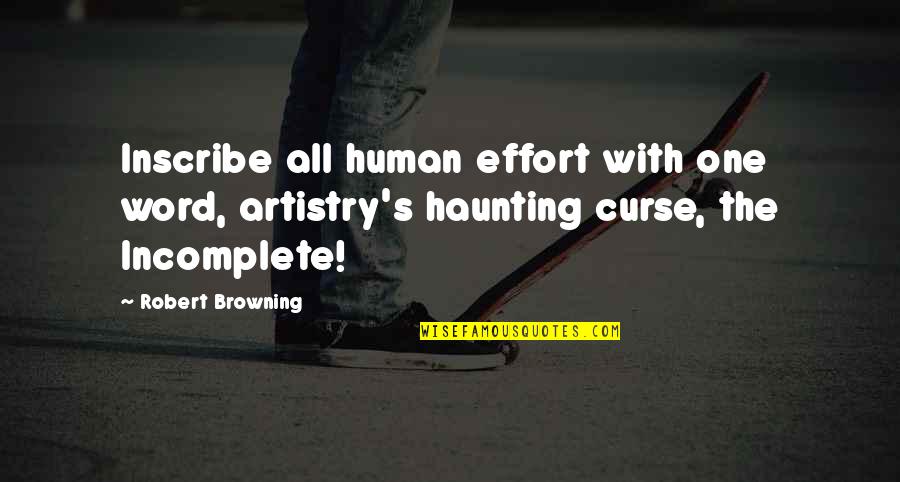 Inscribe all human effort with one word, artistry's haunting curse, the Incomplete! —
Robert Browning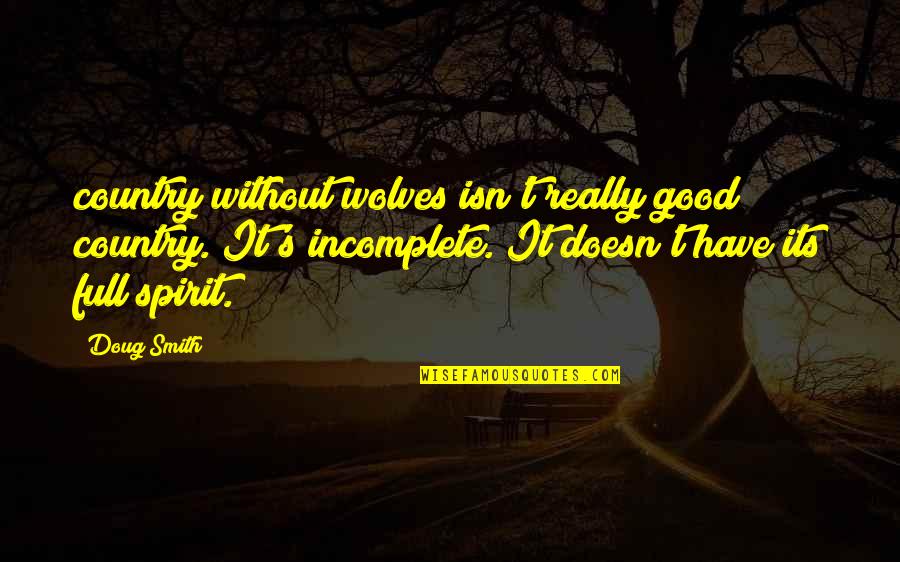 country without wolves isn't really good country. It's incomplete. It doesn't have its full spirit. —
Doug Smith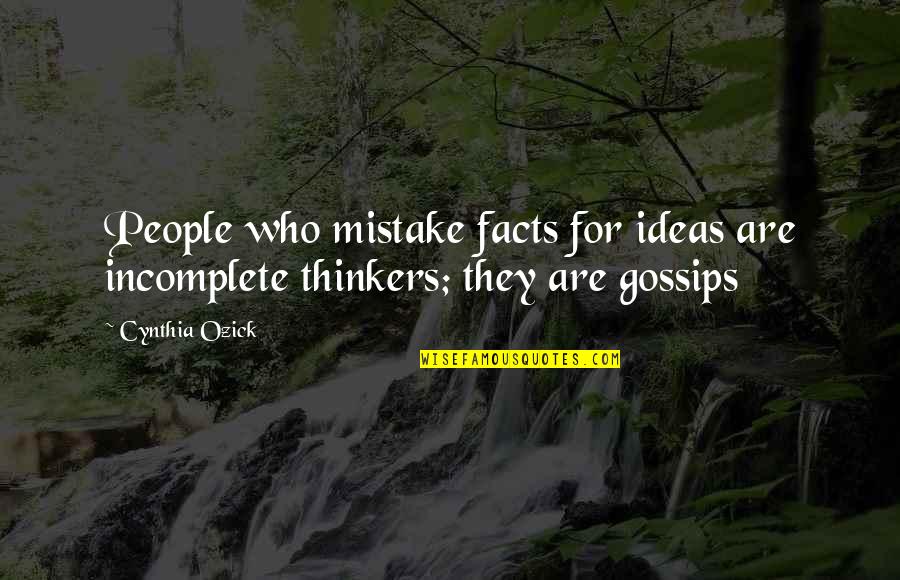 People who mistake facts for ideas are incomplete thinkers; they are gossips —
Cynthia Ozick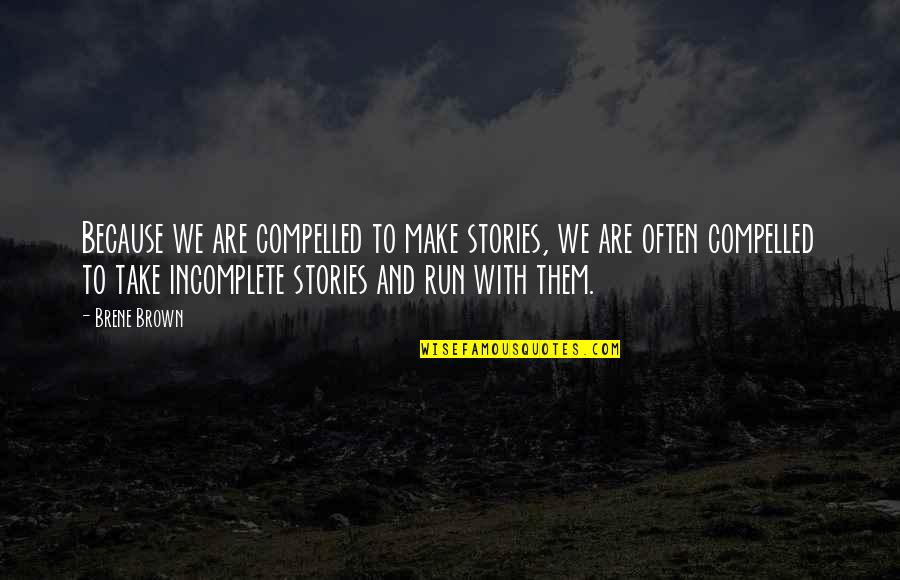 Because we are compelled to make stories, we are often compelled to take incomplete stories and run with them. —
Brene Brown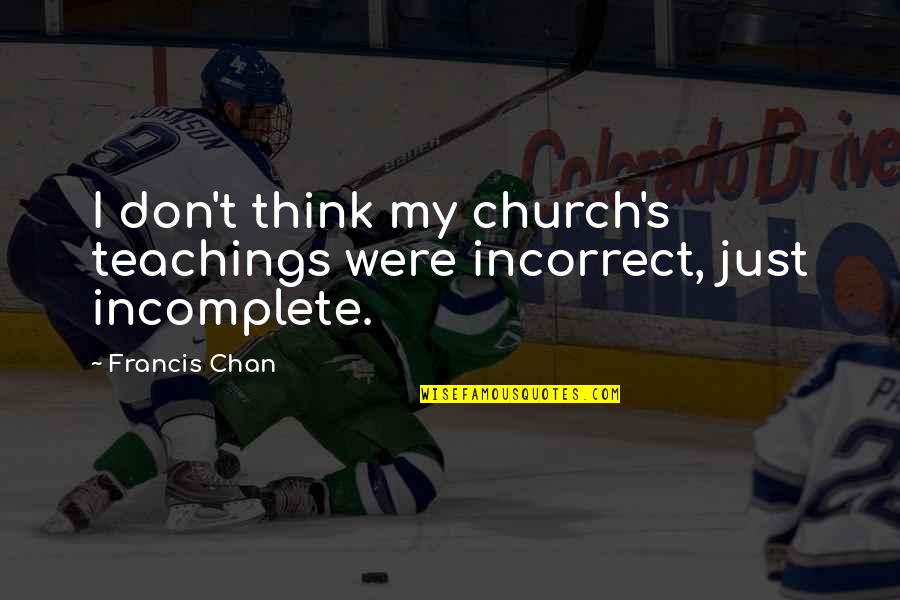 I don't think my church's teachings were incorrect, just incomplete. —
Francis Chan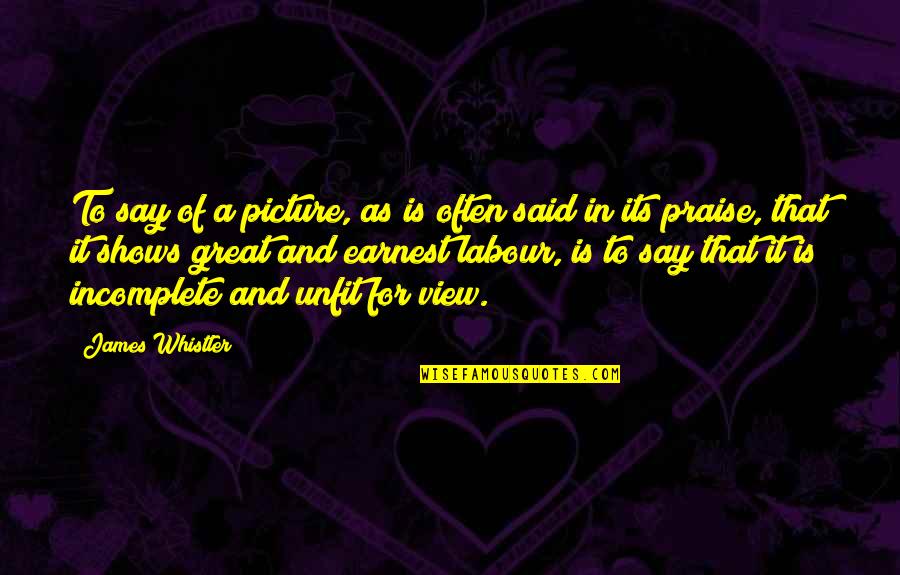 To say of a picture, as is often said in its praise, that it shows great and earnest labour, is to say that it is incomplete and unfit for view. —
James Whistler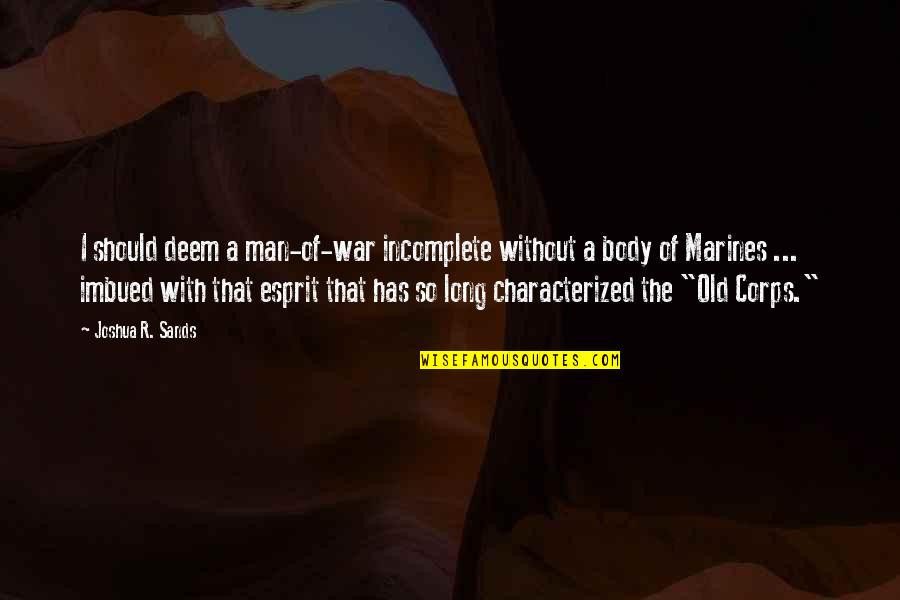 I should deem a man-of-war incomplete without a body of Marines ... imbued with that esprit that has so long characterized the "Old Corps." —
Joshua R. Sands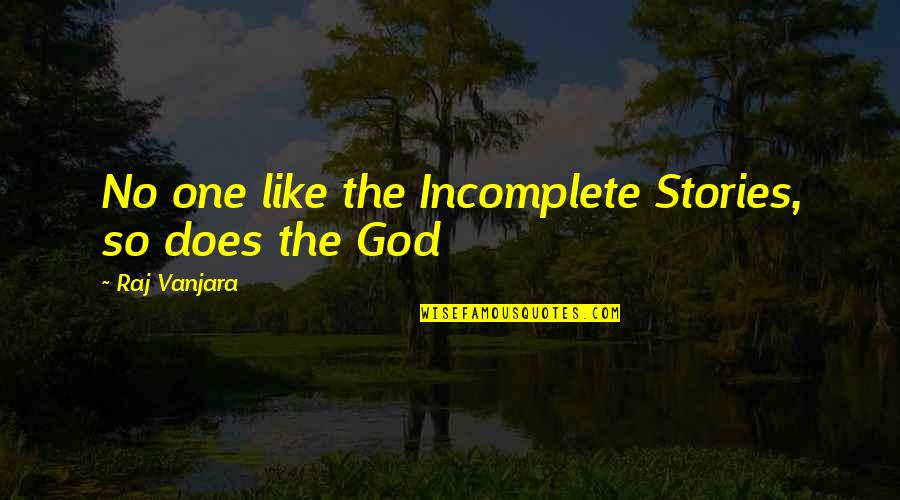 No one like the Incomplete Stories, so does the God —
Raj Vanjara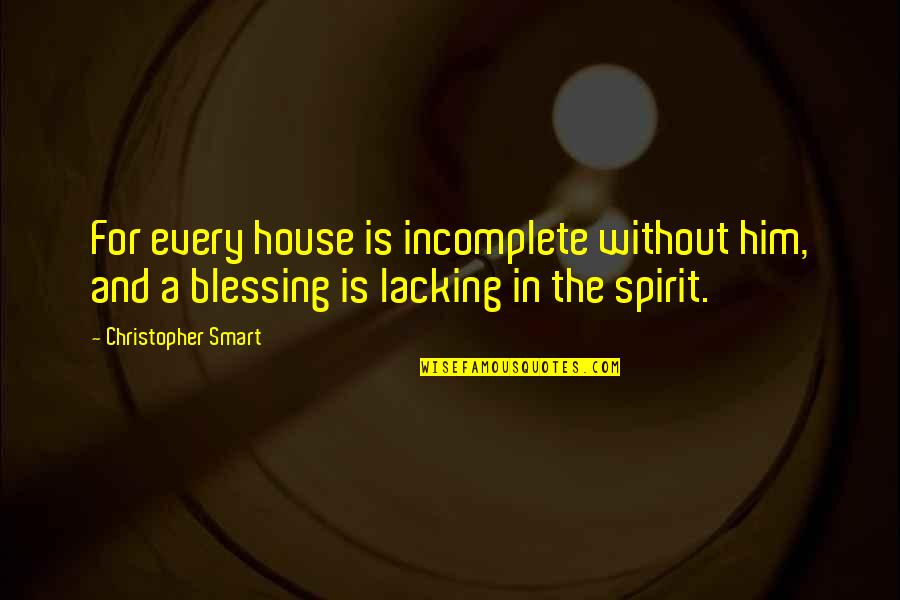 For every house is incomplete without him, and a blessing is lacking in the spirit. —
Christopher Smart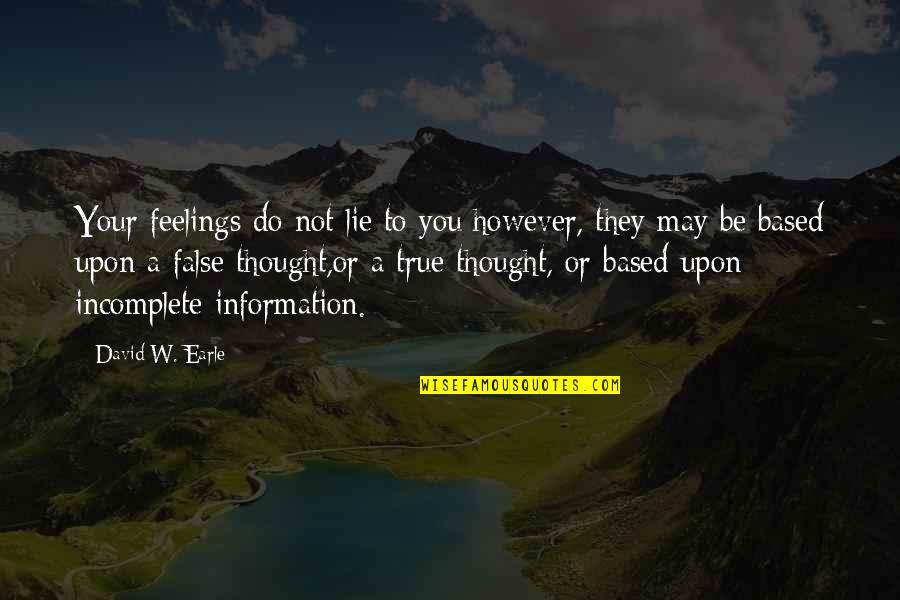 Your feelings do not lie to you;
however, they may be based upon a false thought,or a true thought, or based upon incomplete information. —
David W. Earle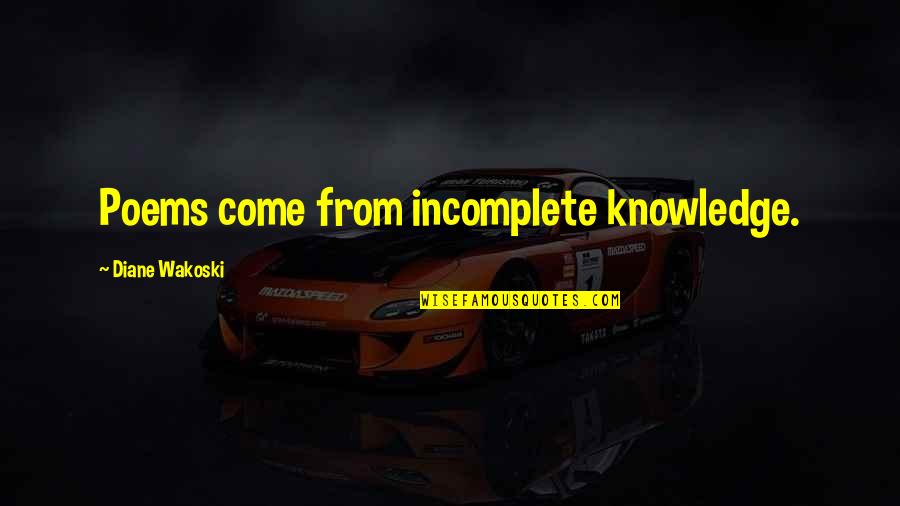 Poems come from incomplete knowledge. —
Diane Wakoski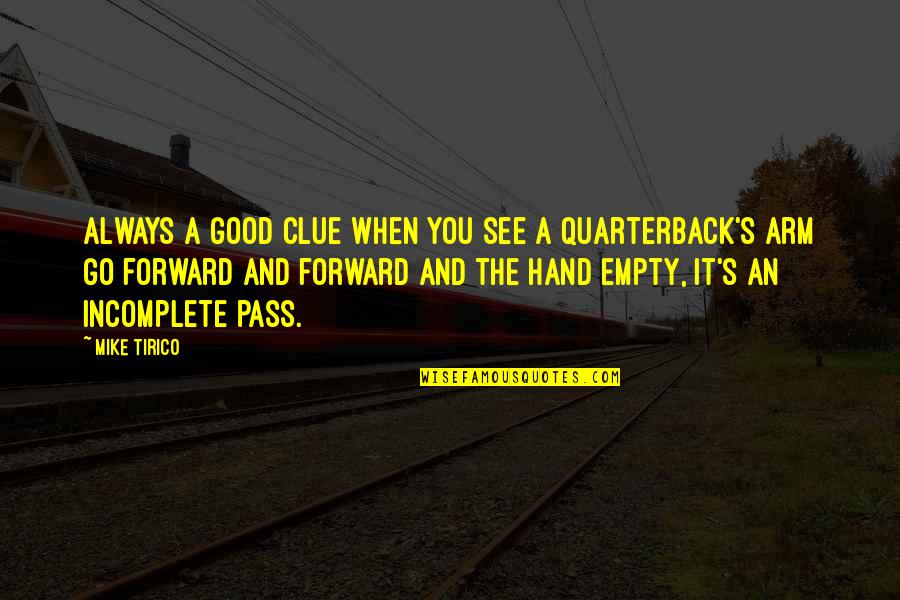 Always a good clue when you see a quarterback's arm go forward and forward and the hand empty, it's an incomplete pass. —
Mike Tirico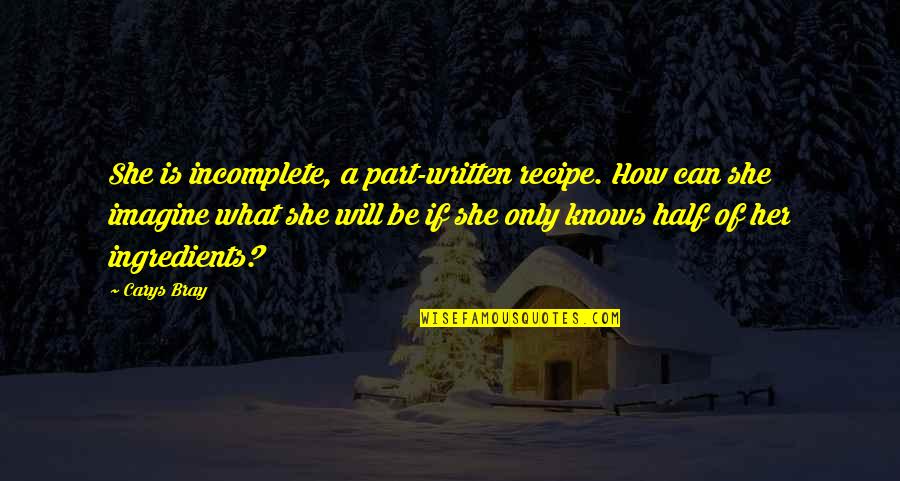 She is incomplete, a part-written recipe. How can she imagine what she will be if she only knows half of her ingredients? —
Carys Bray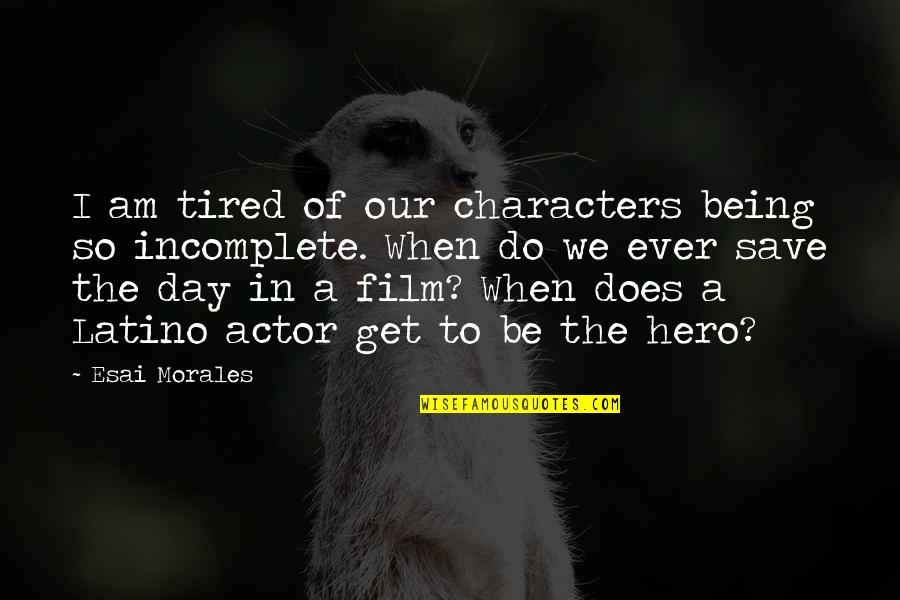 I am tired of our characters being so incomplete. When do we ever save the day in a film? When does a Latino actor get to be the hero? —
Esai Morales
If nothing lasts forever, then I am forever nothing. —
Anthony Liccione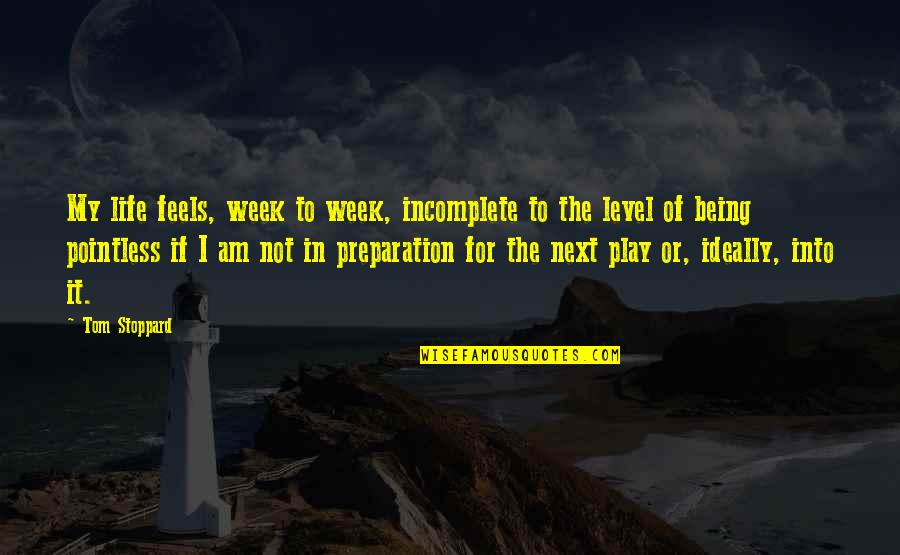 My life feels, week to week, incomplete to the level of being pointless if I am not in preparation for the next play or, ideally, into it. —
Tom Stoppard