Better That We Break Quotes
Collection of top 32 famous quotes about Better That We Break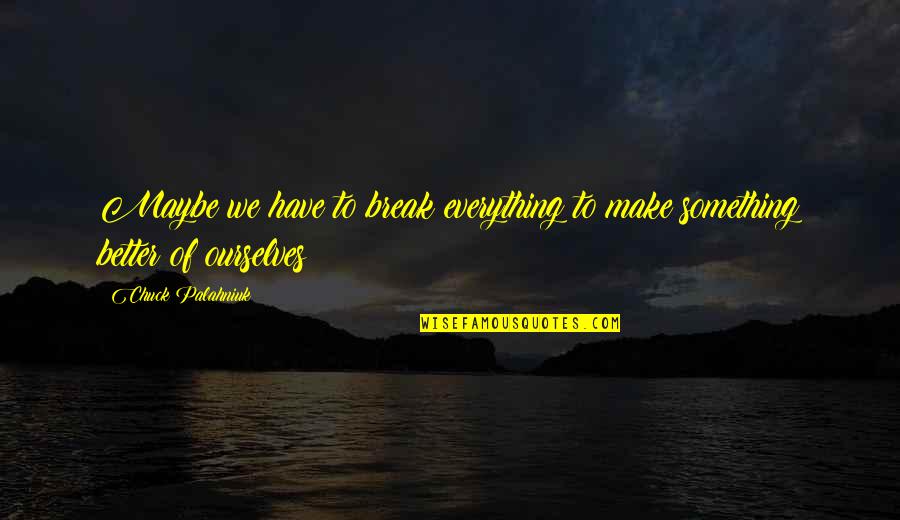 Maybe we have to break everything to make something better of ourselves
—
Chuck Palahniuk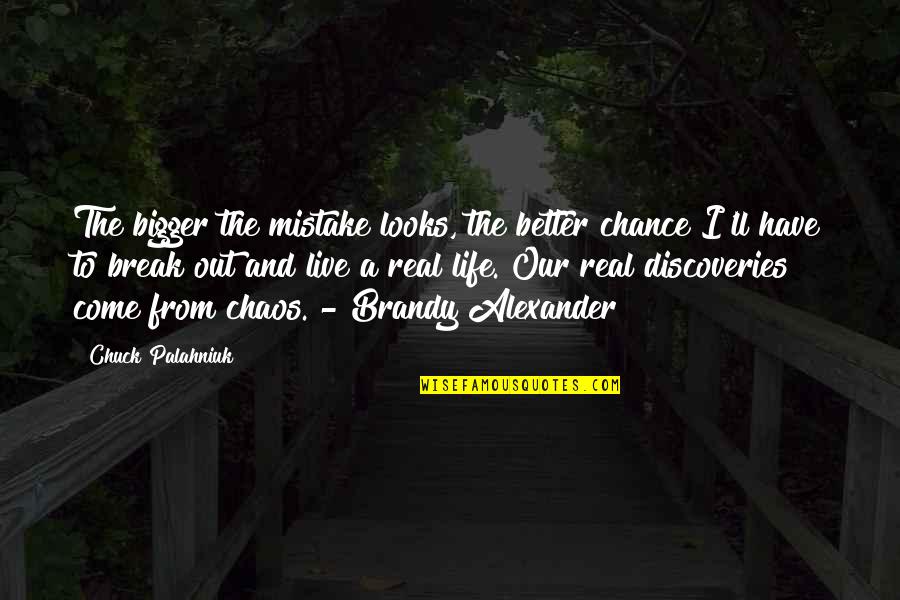 The bigger the mistake looks, the better chance I'll have to break out and live a real life. Our real discoveries come from chaos. - Brandy Alexander
—
Chuck Palahniuk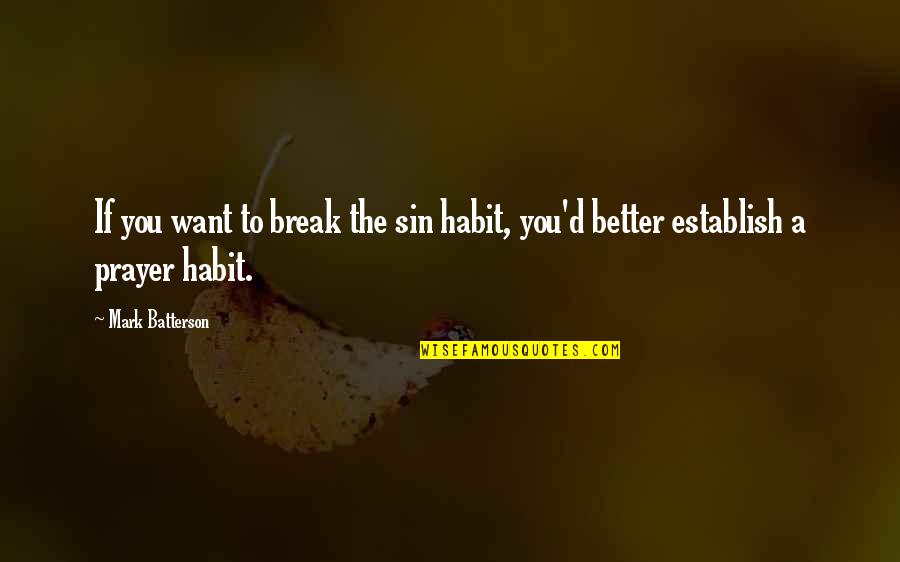 If you want to break the sin habit, you'd better establish a prayer habit.
—
Mark Batterson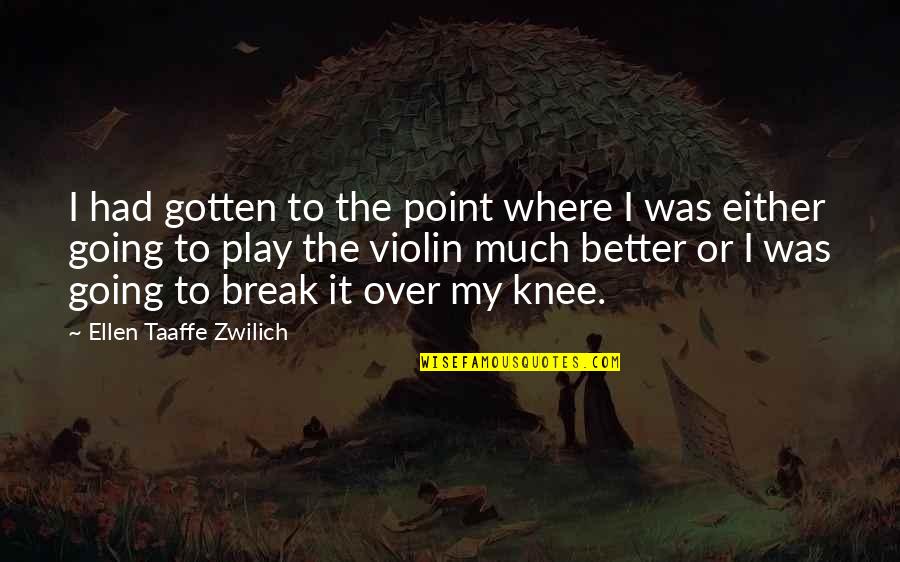 I had gotten to the point where I was either going to play the violin much better or I was going to break it over my knee.
—
Ellen Taaffe Zwilich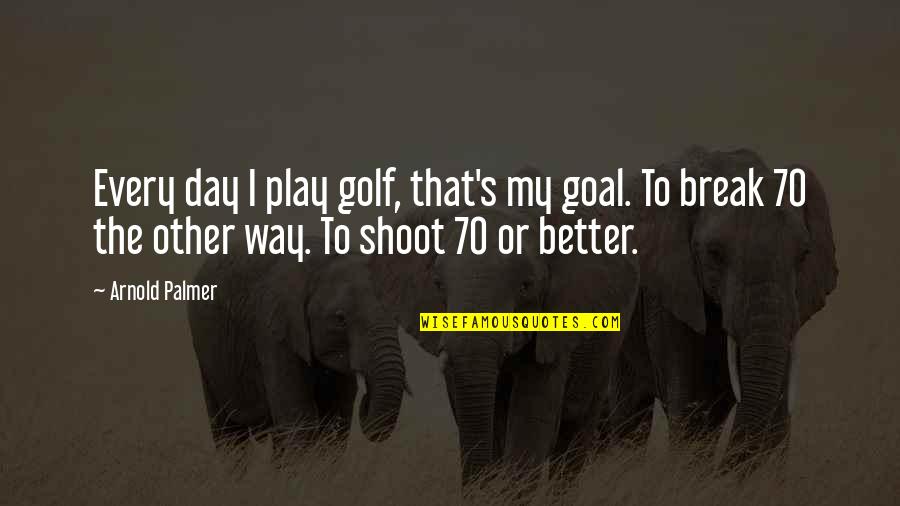 Every day I play golf, that's my goal. To break 70 the other way. To shoot 70 or better.
—
Arnold Palmer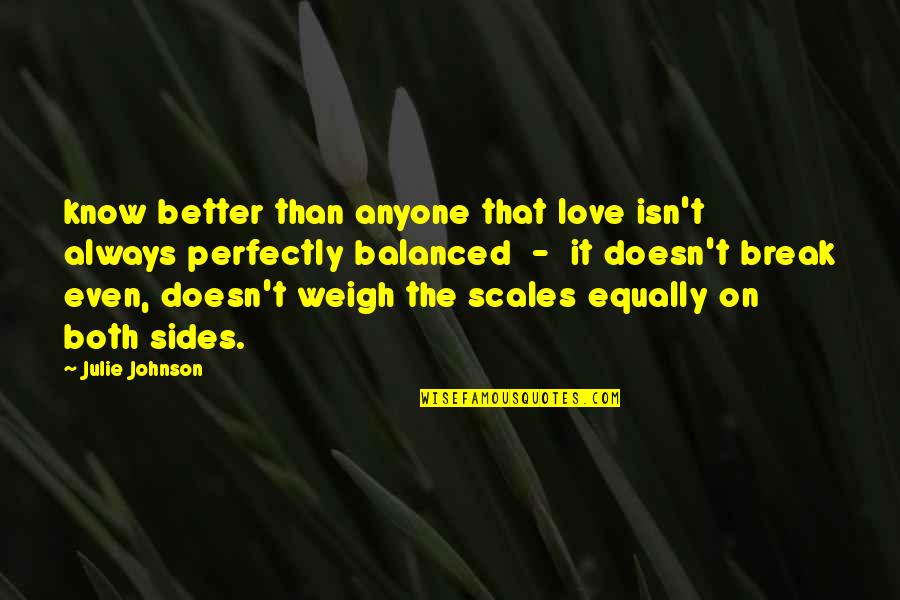 know better than anyone that love isn't always perfectly balanced - it doesn't break even, doesn't weigh the scales equally on both sides.
—
Julie Johnson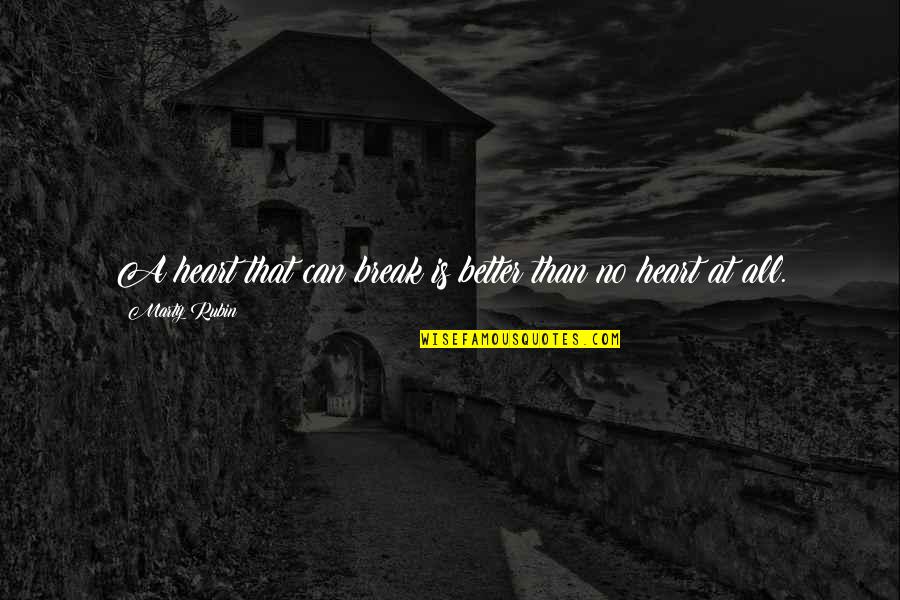 A heart that can break is better than no heart at all.
—
Marty Rubin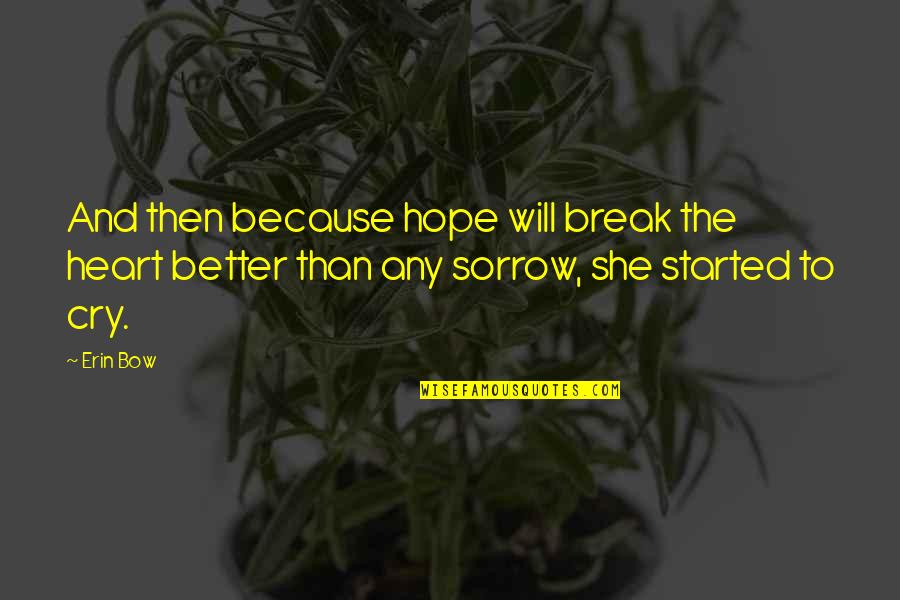 And then because hope will break the heart better than any sorrow, she started to cry.
—
Erin Bow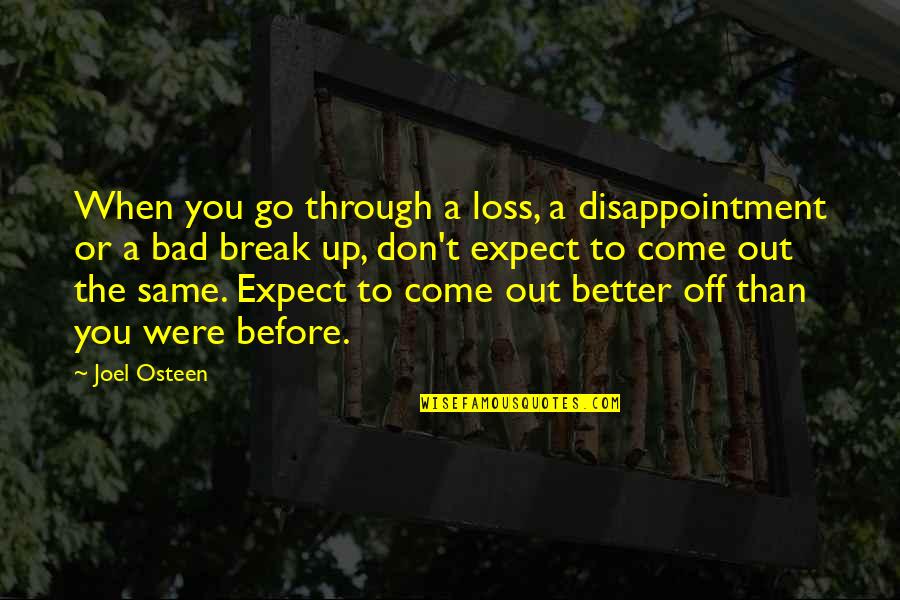 When you go through a loss, a disappointment or a bad break up, don't expect to come out the same. Expect to come out better off than you were before.
—
Joel Osteen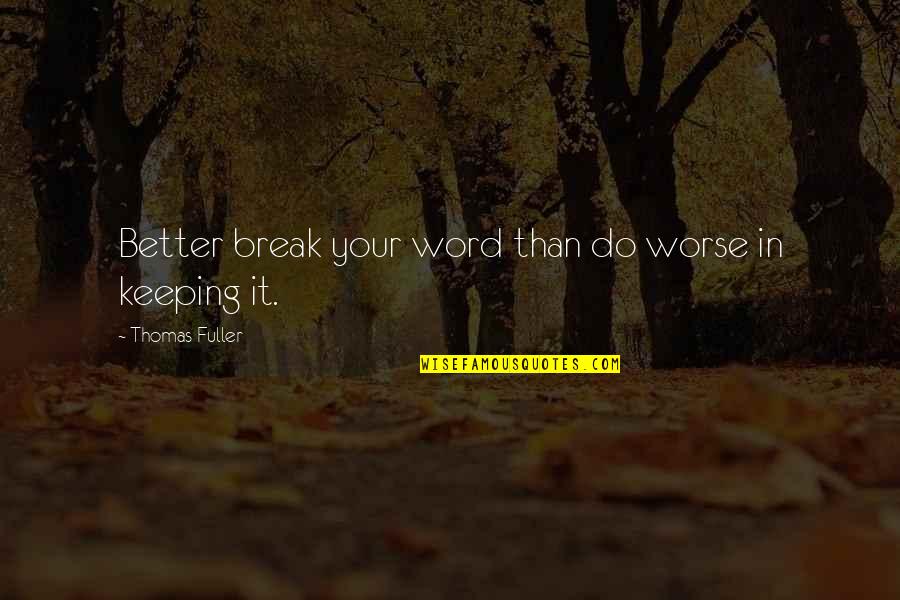 Better break your word than do worse in keeping it.
—
Thomas Fuller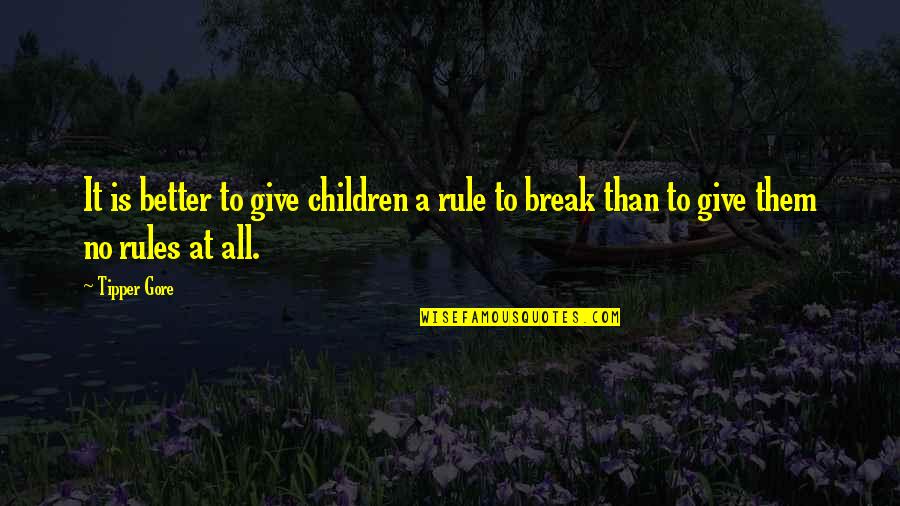 It is better to give children a rule to break than to give them no rules at all.
—
Tipper Gore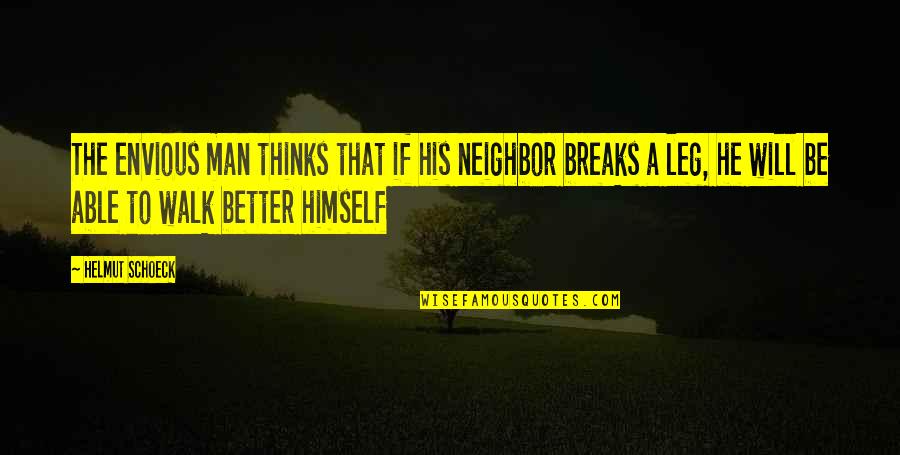 The envious man thinks that if his neighbor breaks a leg, he will be able to walk better himself
—
Helmut Schoeck
You should break away from unproductive routines that do not positively benefit you or make your life better. —
Tasha Hoggatt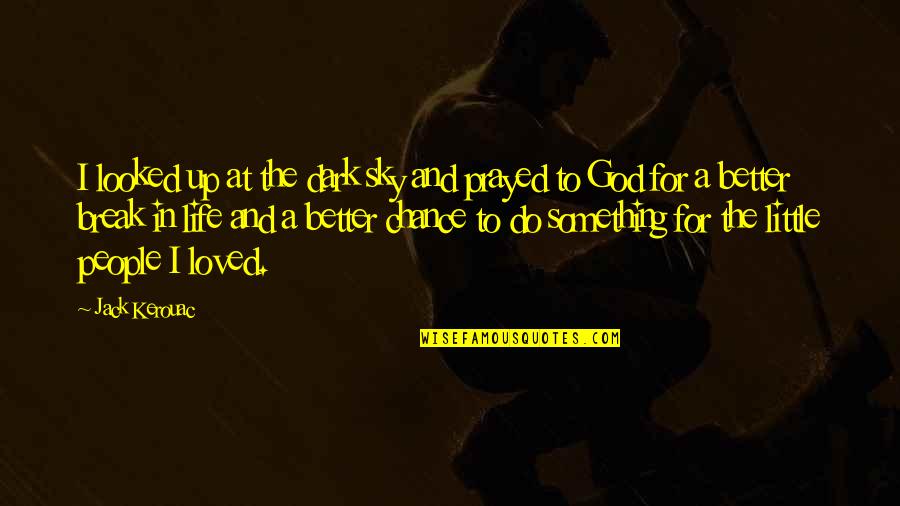 I looked up at the dark sky and prayed to God for a better break in life and a better chance to do something for the little people I loved. —
Jack Kerouac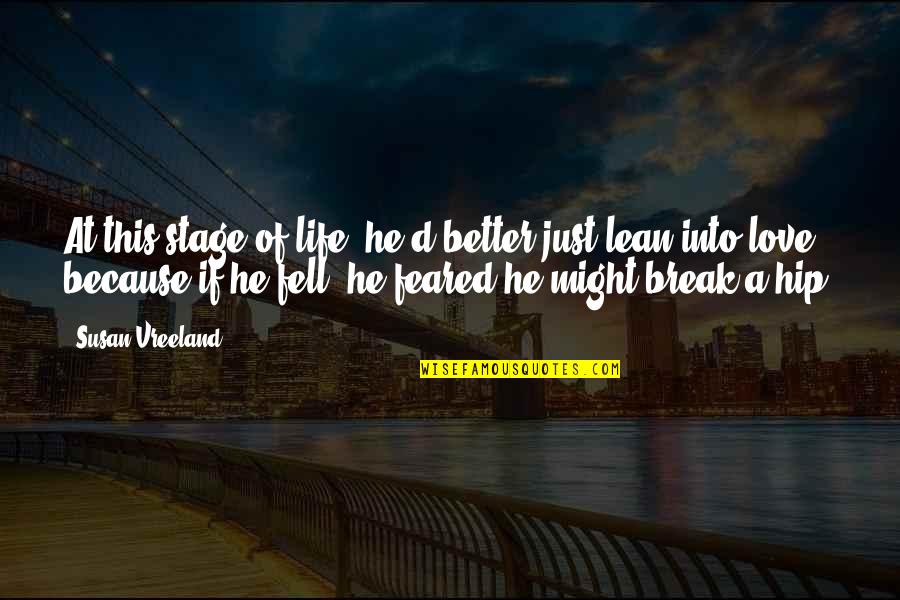 At this stage of life, he'd better just lean into love, because if he fell, he feared he might break a hip. —
Susan Vreeland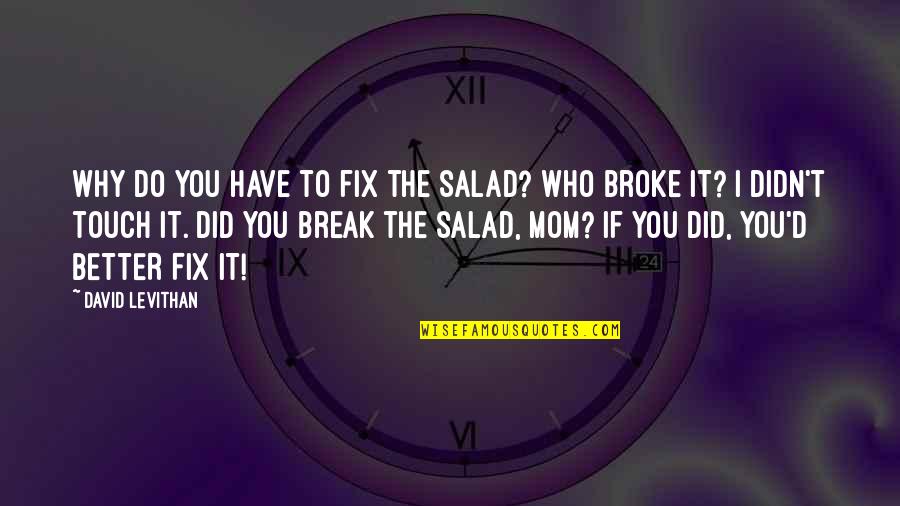 Why do you have to fix the salad? who broke it? i didn't touch it. did you break the salad, mom? if you did, YOU'D BETTER FIX IT! —
David Levithan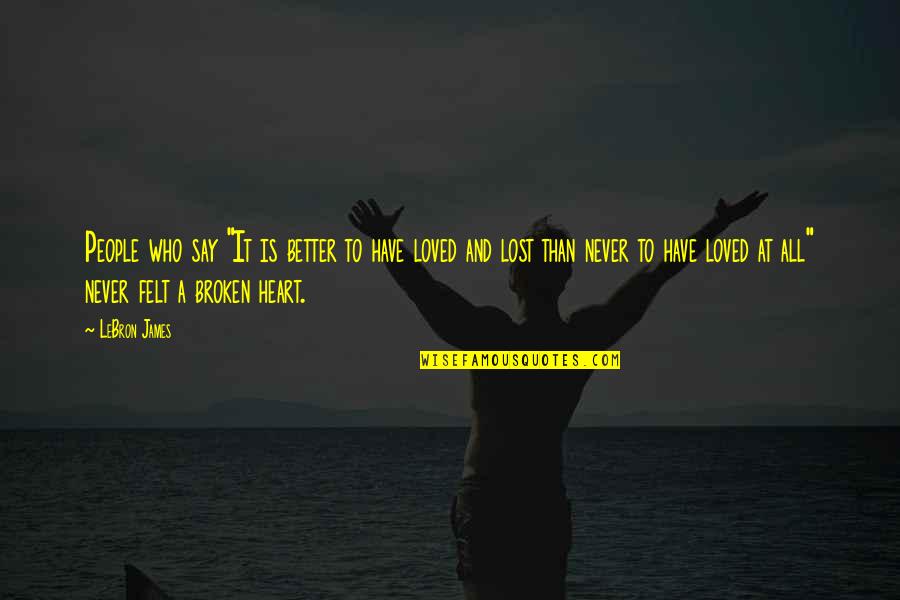 People who say "It is better to have loved and lost than never to have loved at all" never felt a broken heart. —
LeBron James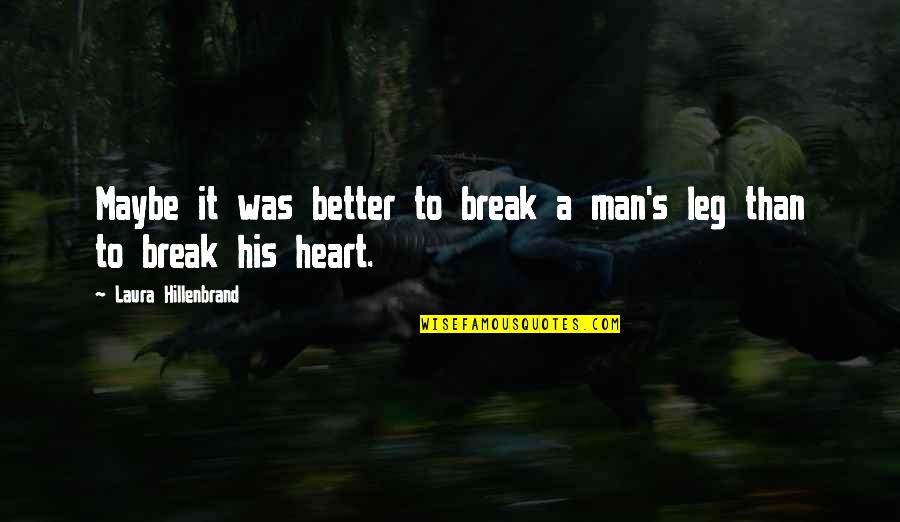 Maybe it was better to break a man's leg than to break his heart. —
Laura Hillenbrand
And before she could help herself, her heart was breaking for him. Like it didn't have anything better to break over. —
Rainbow Rowell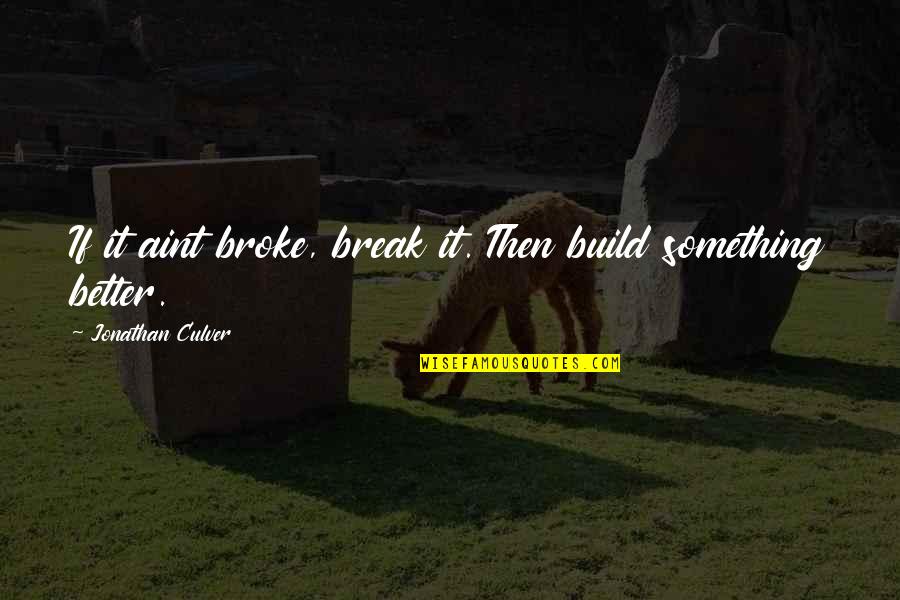 If it aint broke, break it. Then build something better. —
Jonathan Culver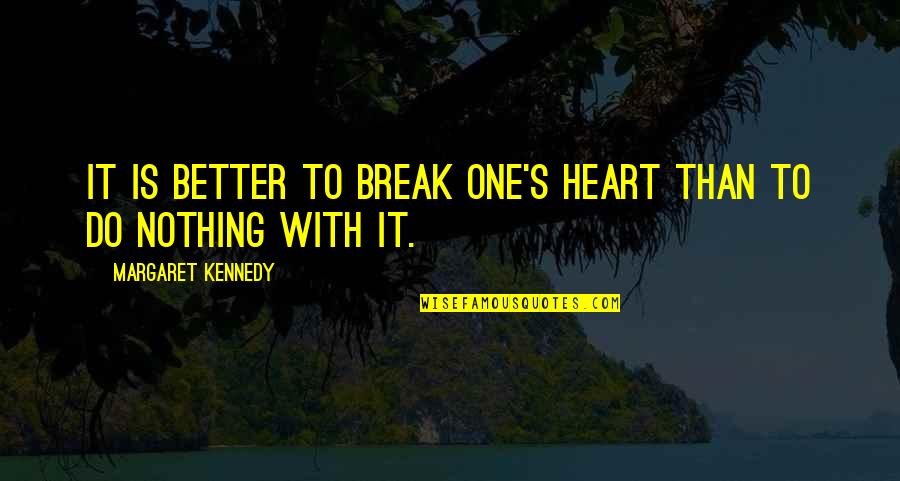 It is better to break one's heart than to do nothing with it. —
Margaret Kennedy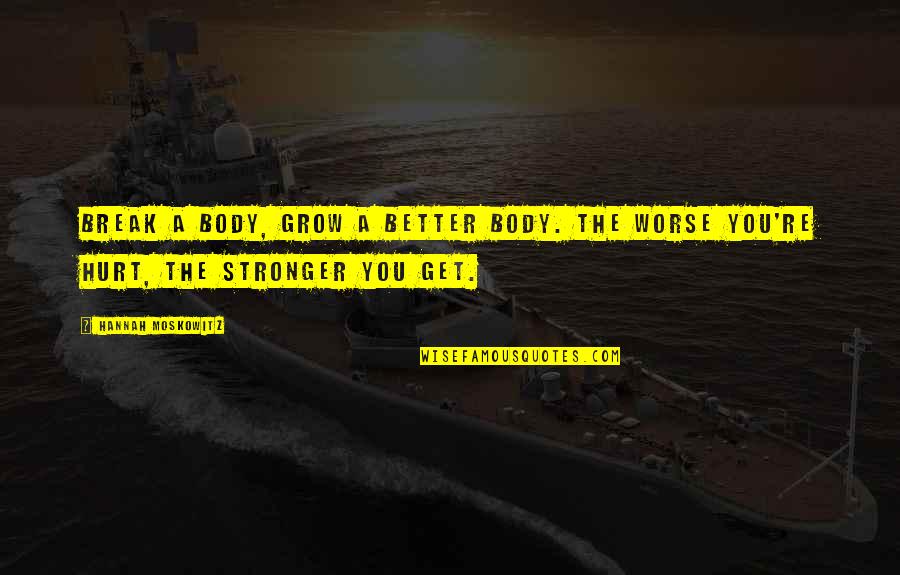 Break a body, grow a better body. The worse you're hurt, the stronger you get. —
Hannah Moskowitz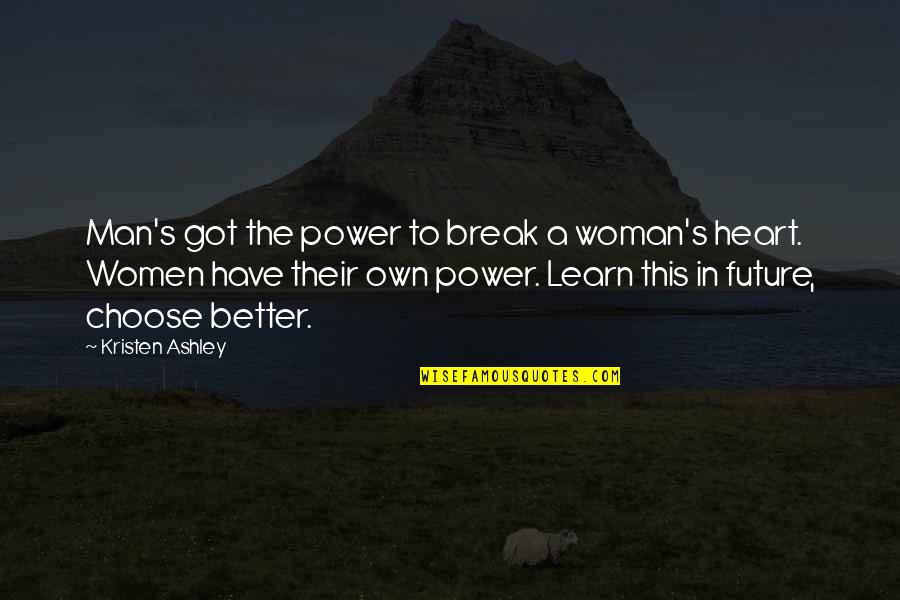 Man's got the power to break a woman's heart. Women have their own power. Learn this in future, choose better. —
Kristen Ashley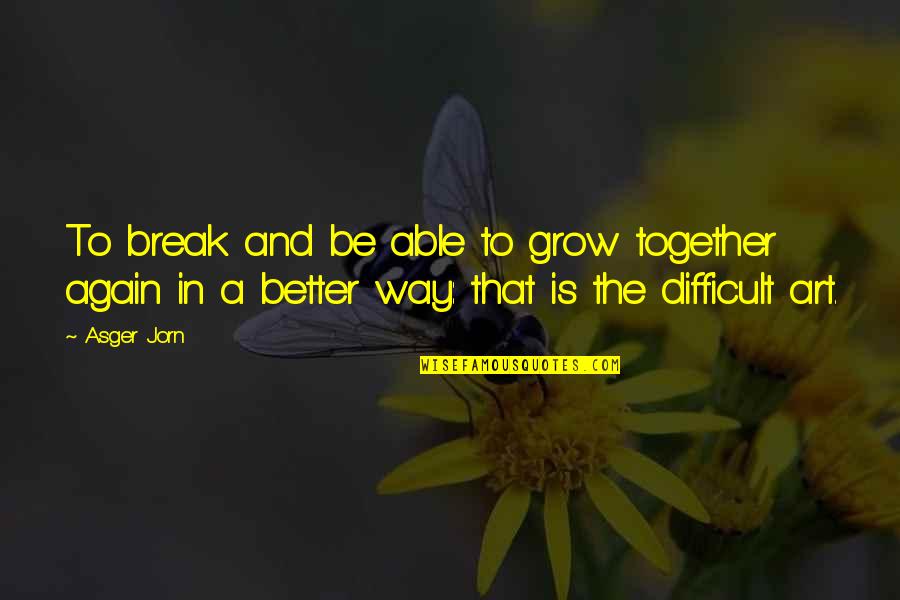 To break and be able to grow together again in a better way: that is the difficult art. —
Asger Jorn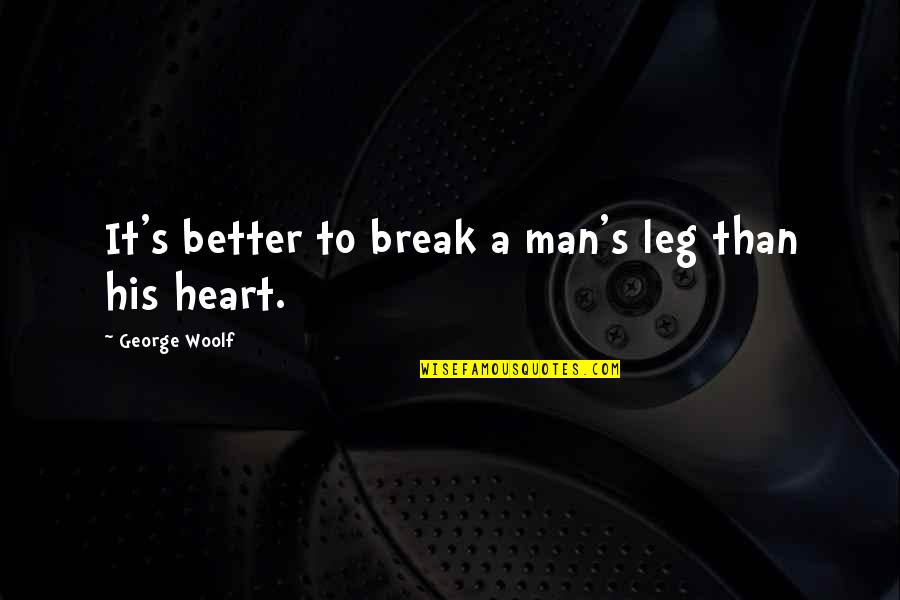 It's better to break a man's leg than his heart. —
George Woolf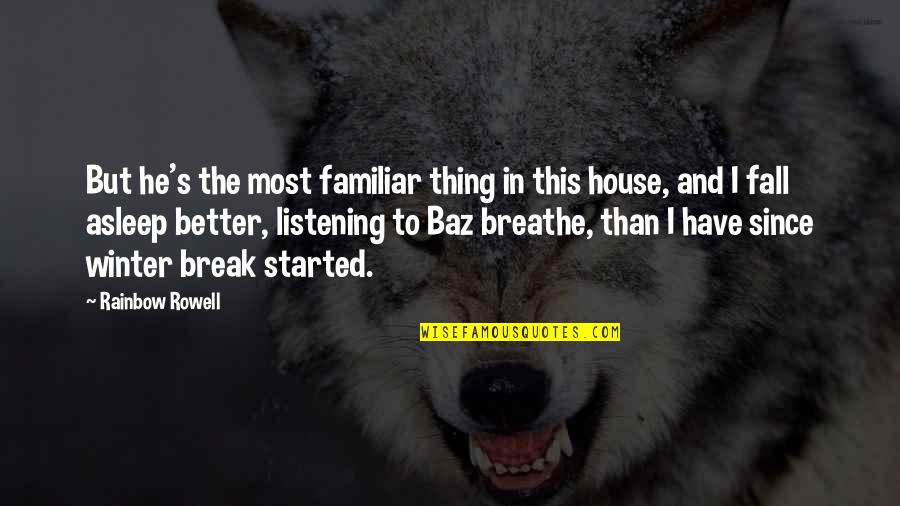 But he's the most familiar thing in this house, and I fall asleep better, listening to Baz breathe, than I have since winter break started. —
Rainbow Rowell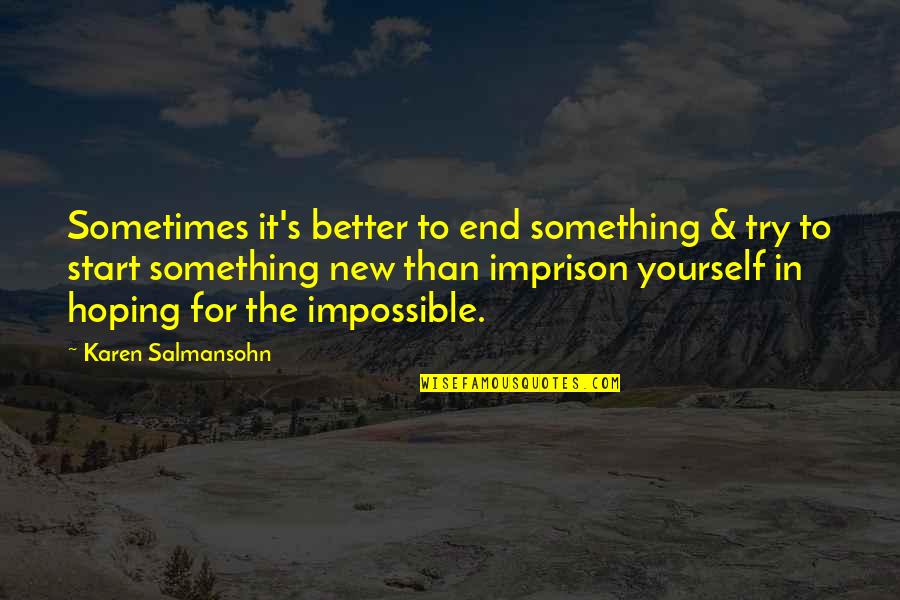 Sometimes it's better to end something & try to start something new than imprison yourself in hoping for the impossible. —
Karen Salmansohn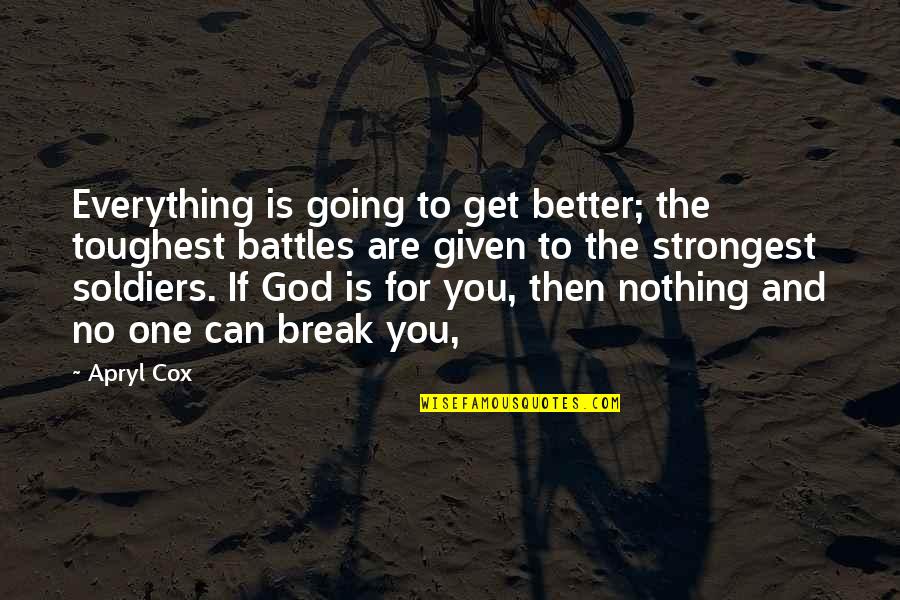 Everything is going to get better; the toughest battles are given to the strongest soldiers. If God is for you, then nothing and no one can break you, —
Apryl Cox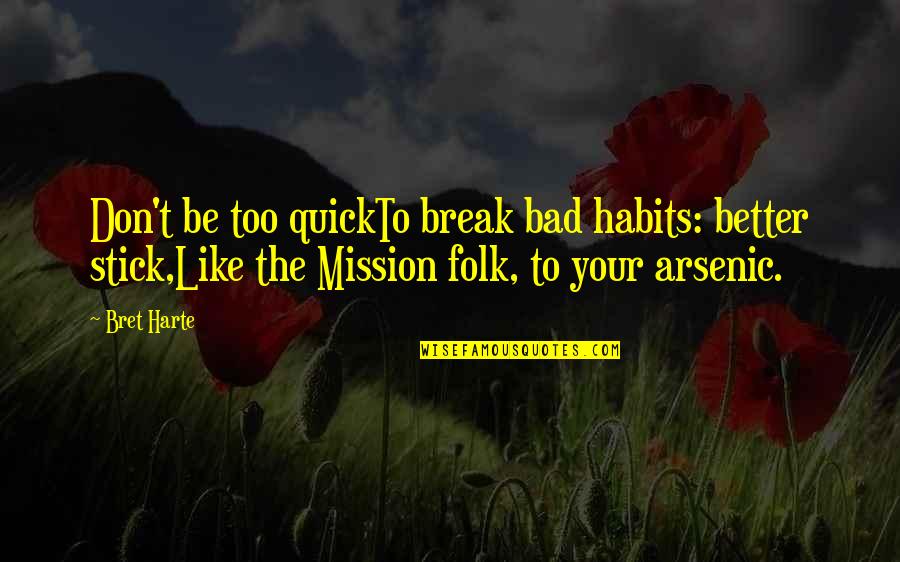 Don't be too quickTo break bad habits: better stick,Like the Mission folk, to your arsenic. —
Bret Harte
I will break obstacles to happiness, to goodness - yes, goodness. I wish to be a better man than I have been, than I am —
Charlotte Bronte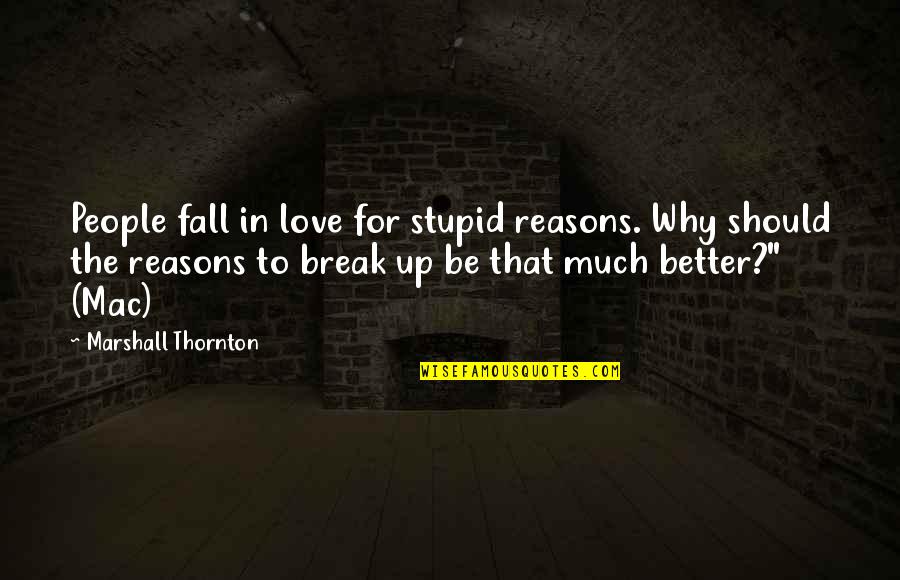 People fall in love for stupid reasons. Why should the reasons to break up be that much better?" (Mac) —
Marshall Thornton