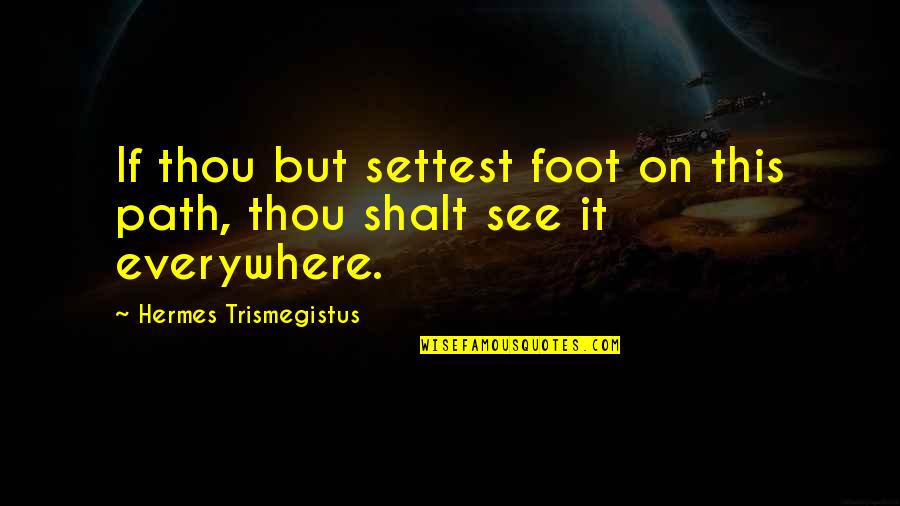 If thou but settest foot on this path, thou shalt see it everywhere.
—
Hermes Trismegistus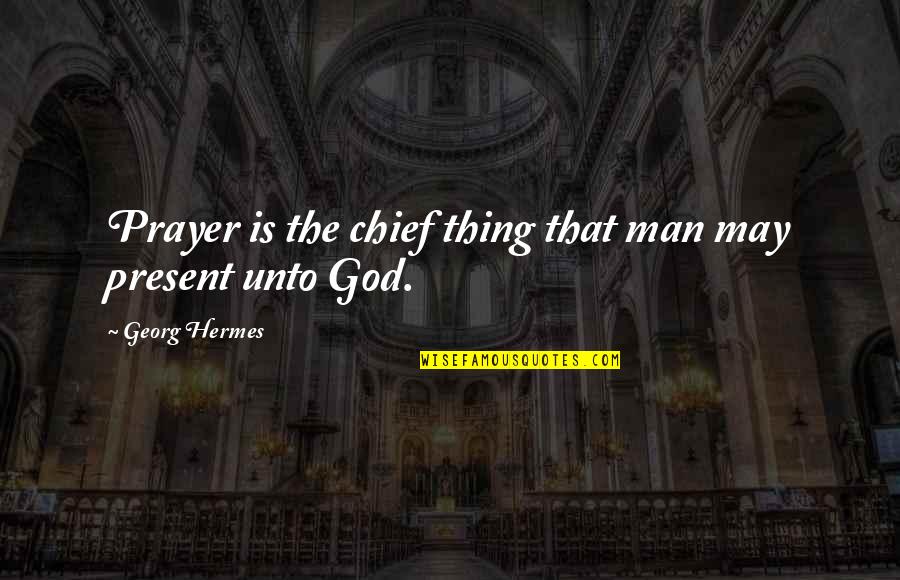 Prayer is the chief thing that man may present unto God.
—
Georg Hermes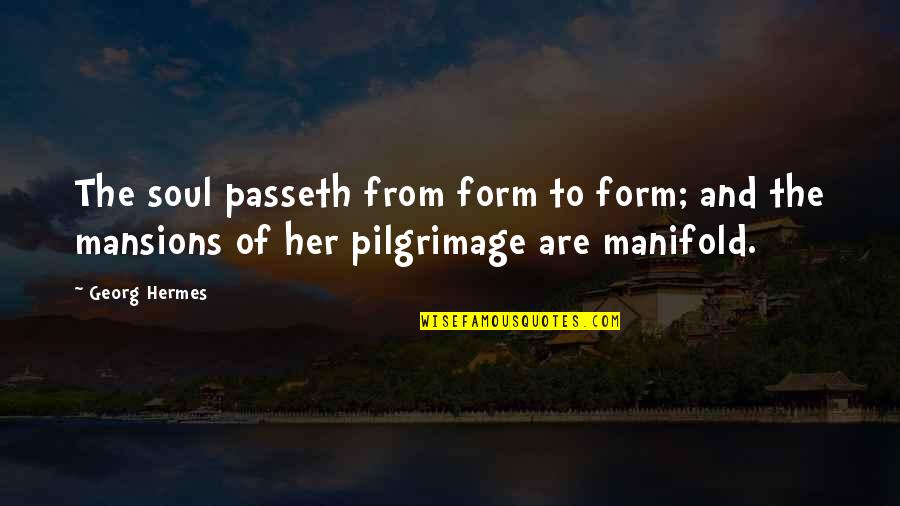 The soul passeth from form to form; and the mansions of her pilgrimage are manifold.
—
Georg Hermes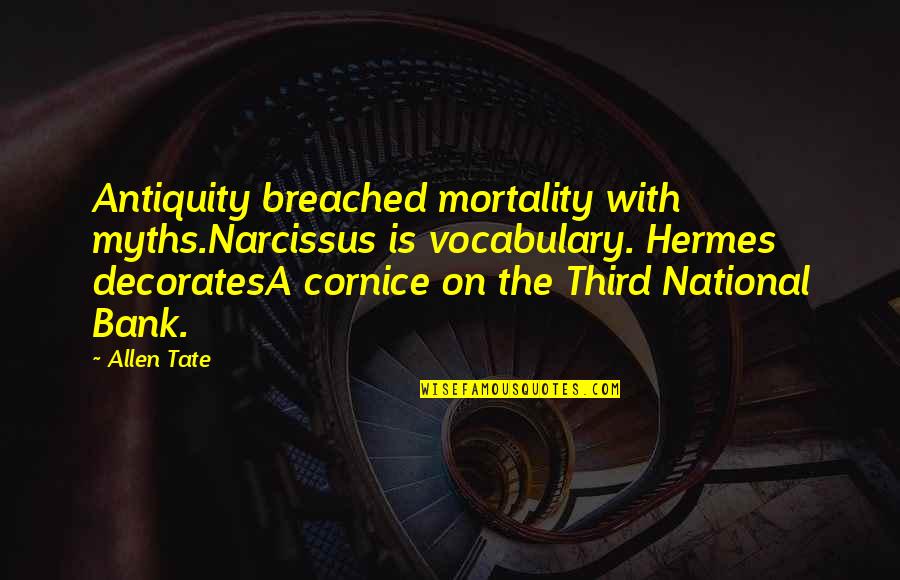 Antiquity breached mortality with myths.
Narcissus is vocabulary. Hermes decorates
A cornice on the Third National Bank.
—
Allen Tate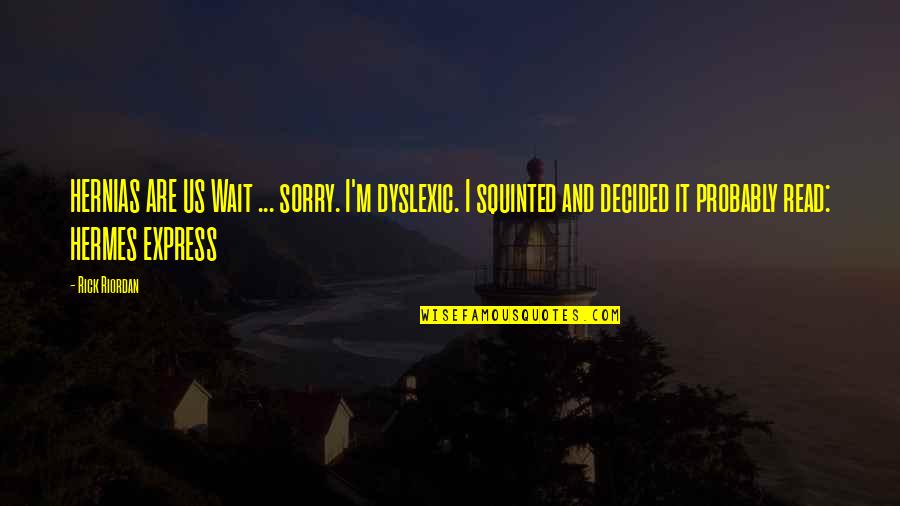 HERNIAS ARE US Wait ... sorry. I'm dyslexic. I squinted and decided it probably read: HERMES EXPRESS —
Rick Riordan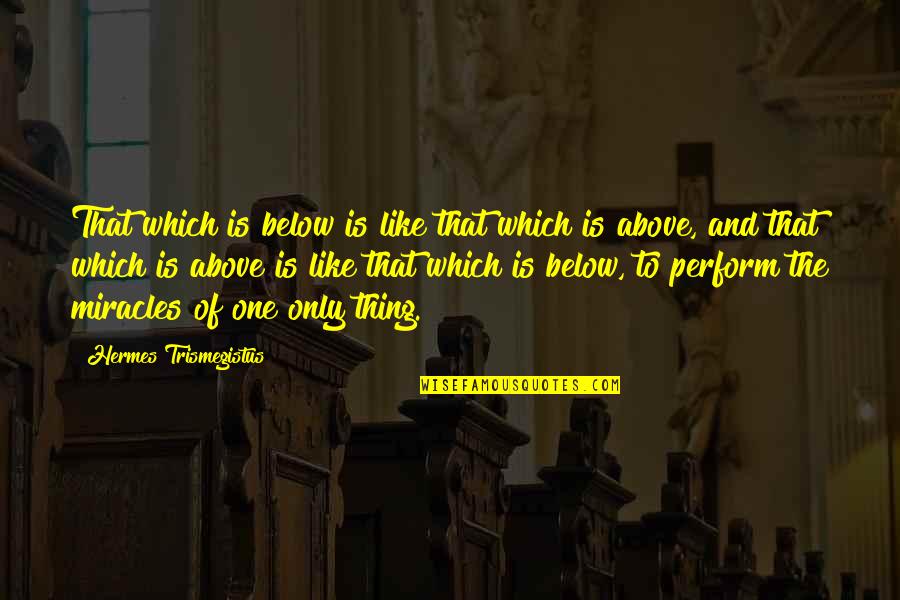 That which is below is like that which is above, and that which is above is like that which is below, to perform the miracles of one only thing. —
Hermes Trismegistus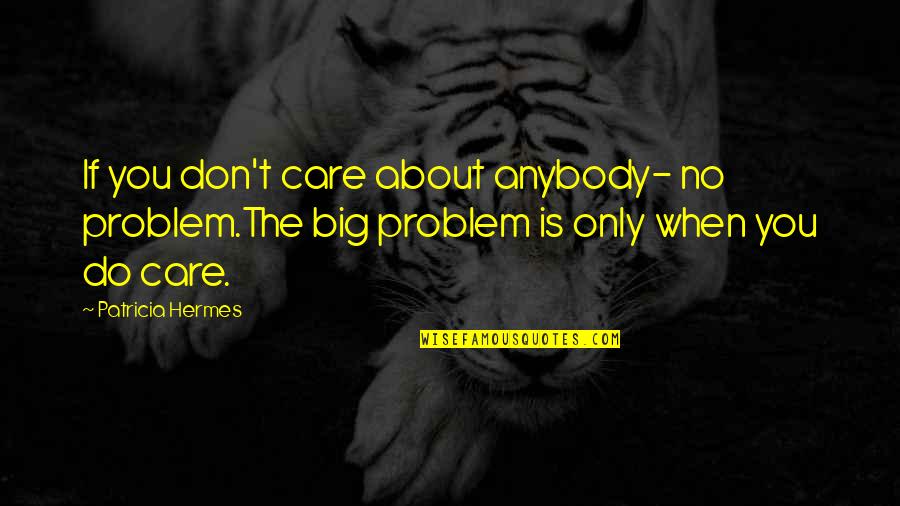 If you don't care about anybody- no problem.The big problem is only when you do care. —
Patricia Hermes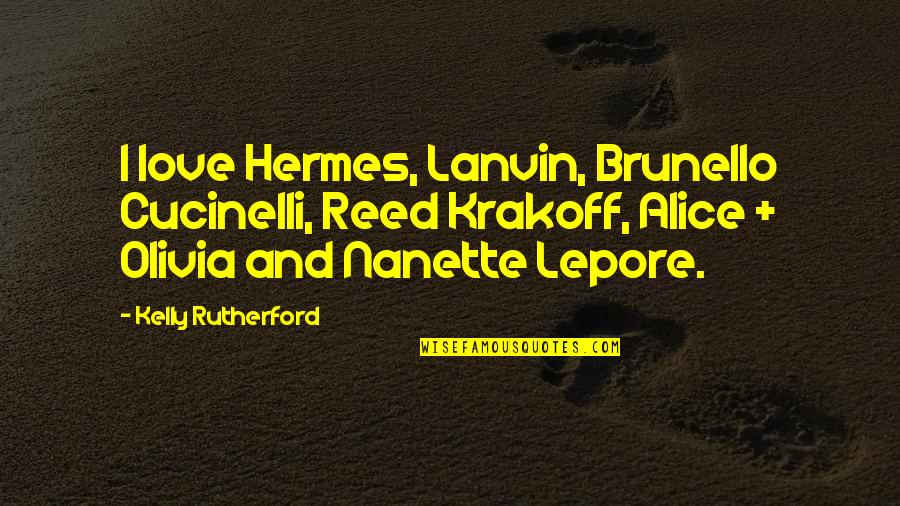 I love
Hermes
, Lanvin, Brunello Cucinelli, Reed Krakoff, Alice + Olivia and Nanette Lepore. —
Kelly Rutherford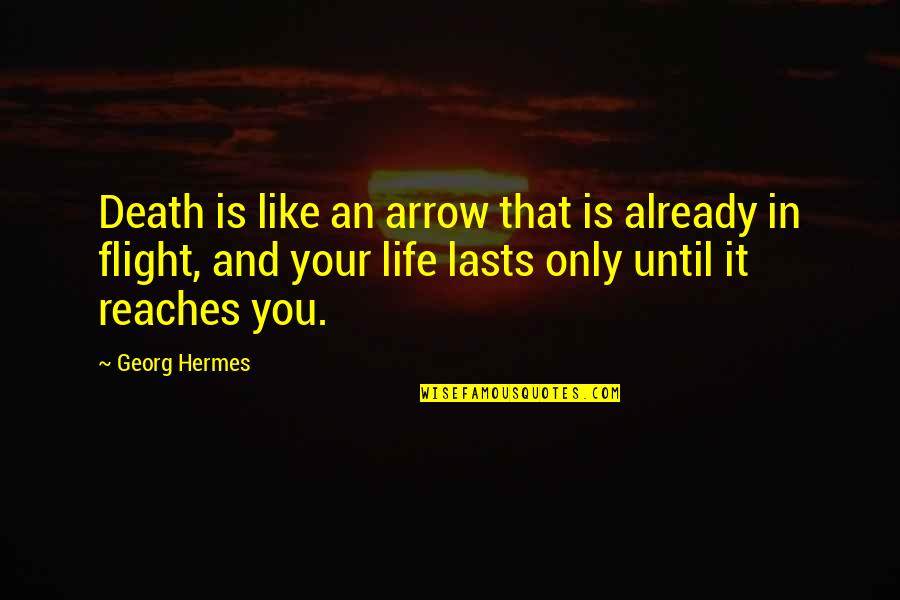 Death is like an arrow that is already in flight, and your life lasts only until it reaches you. —
Georg Hermes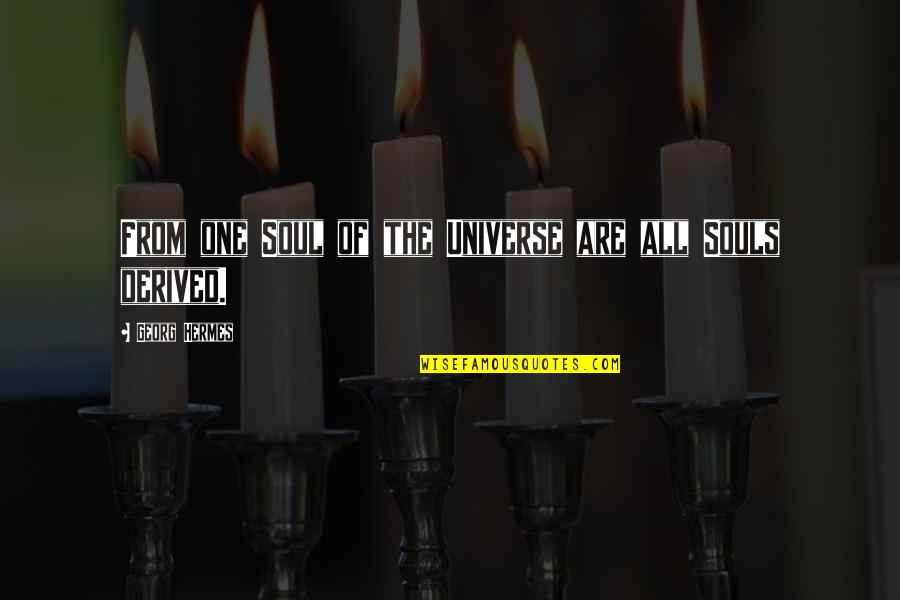 From one Soul of the Universe are all Souls derived. —
Georg Hermes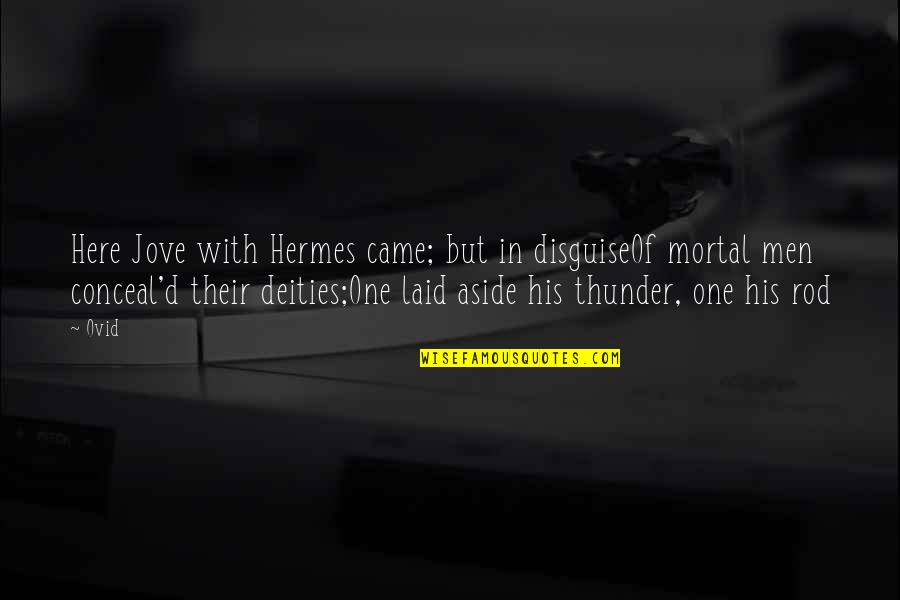 Here Jove with
Hermes
came; but in disguise
Of mortal men conceal'd their deities;
One laid aside his thunder, one his rod —
Ovid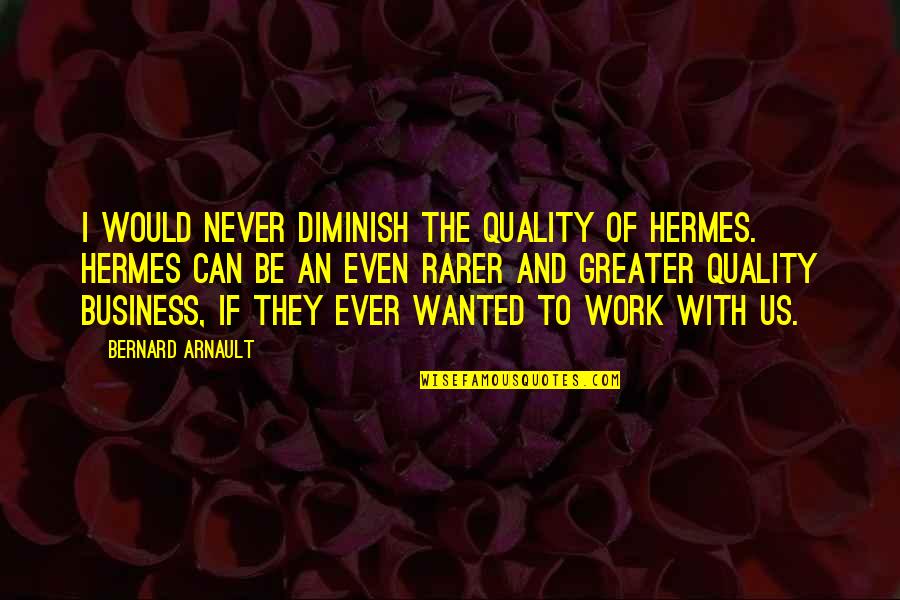 I would never diminish the quality of
Hermes
.
Hermes
can be an even rarer and greater quality business, if they ever wanted to work with us. —
Bernard Arnault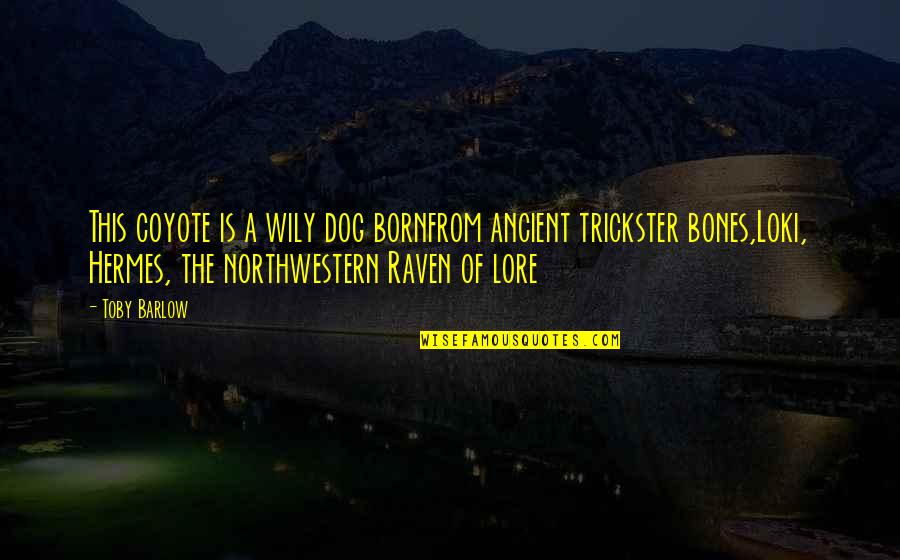 This coyote is a wily dog born
from ancient trickster bones,
Loki,
Hermes
, the northwestern Raven of lore —
Toby Barlow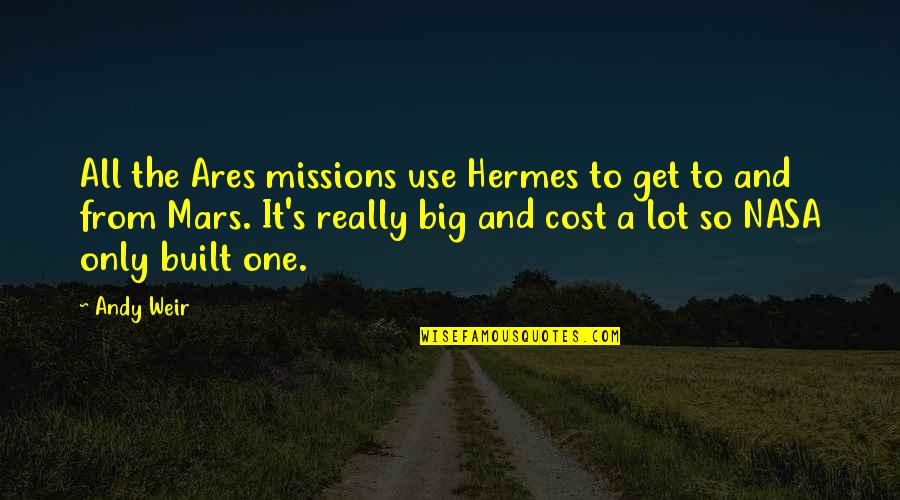 All the Ares missions use
Hermes
to get to and from Mars. It's really big and cost a lot so NASA only built one. —
Andy Weir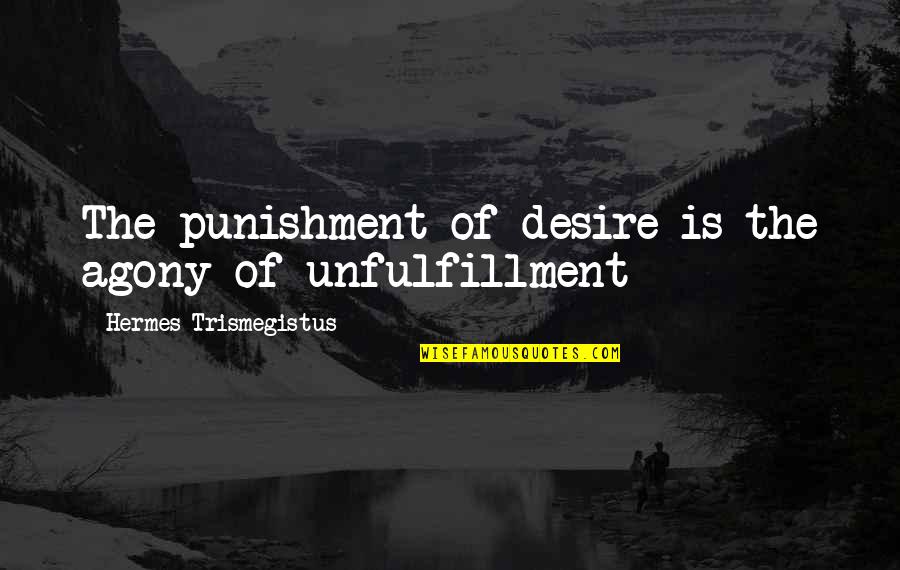 The punishment of desire is the agony of unfulfillment —
Hermes Trismegistus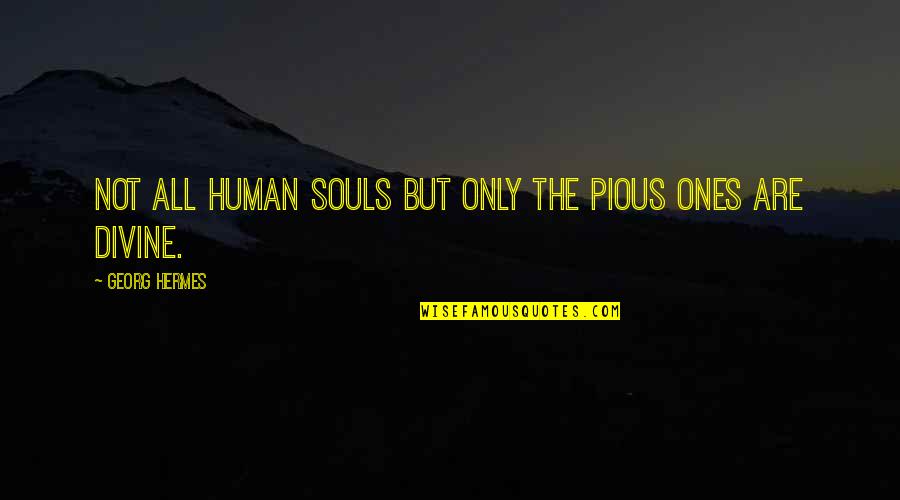 Not all human souls but only the pious ones are divine. —
Georg Hermes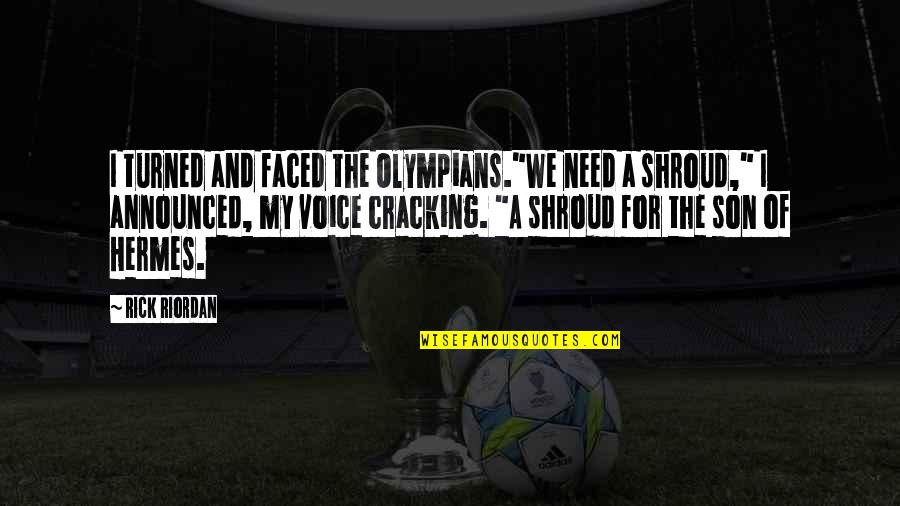 I turned and faced the Olympians.
"We need a shroud," I announced, my voice cracking. "A shroud for the son of
Hermes
. —
Rick Riordan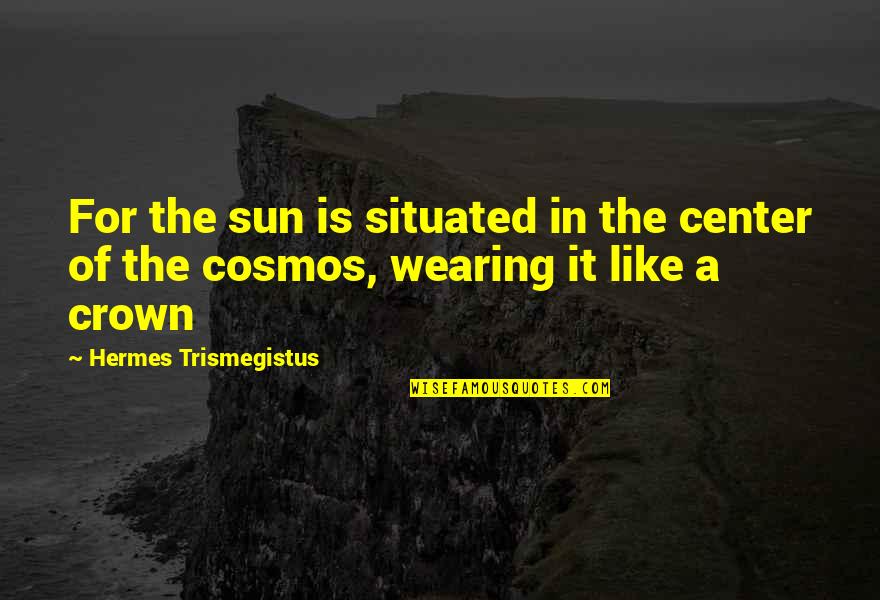 For the sun is situated in the center of the cosmos, wearing it like a crown —
Hermes Trismegistus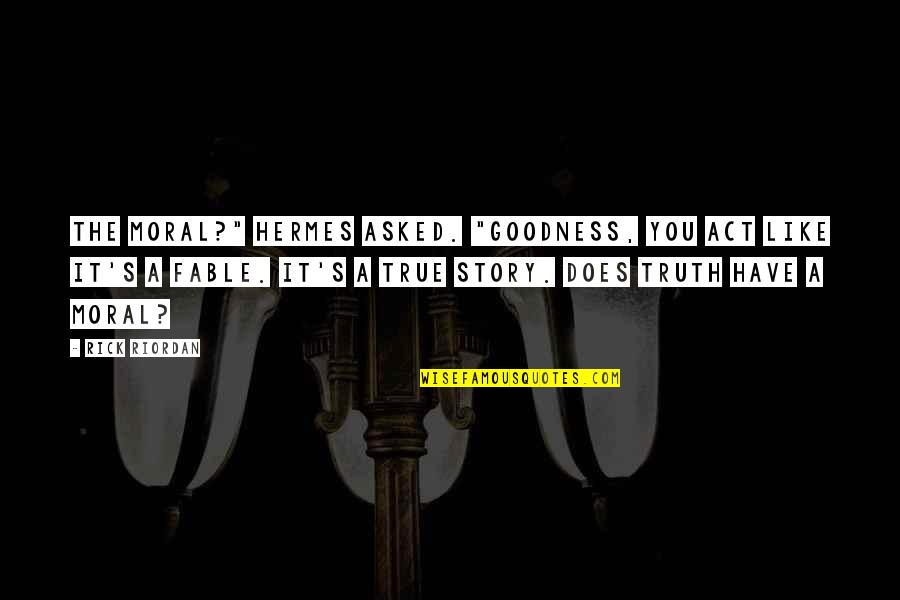 The moral?"
Hermes
asked. "Goodness, you act like it's a fable. It's a true story. Does truth have a moral? —
Rick Riordan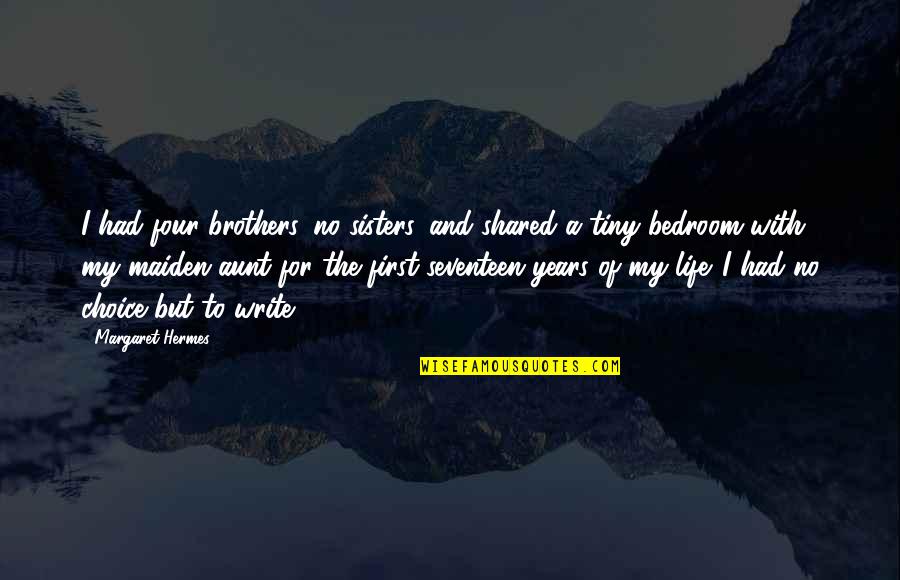 I had four brothers, no sisters, and shared a tiny bedroom with my maiden aunt for the first seventeen years of my life. I had no choice but to write. —
Margaret Hermes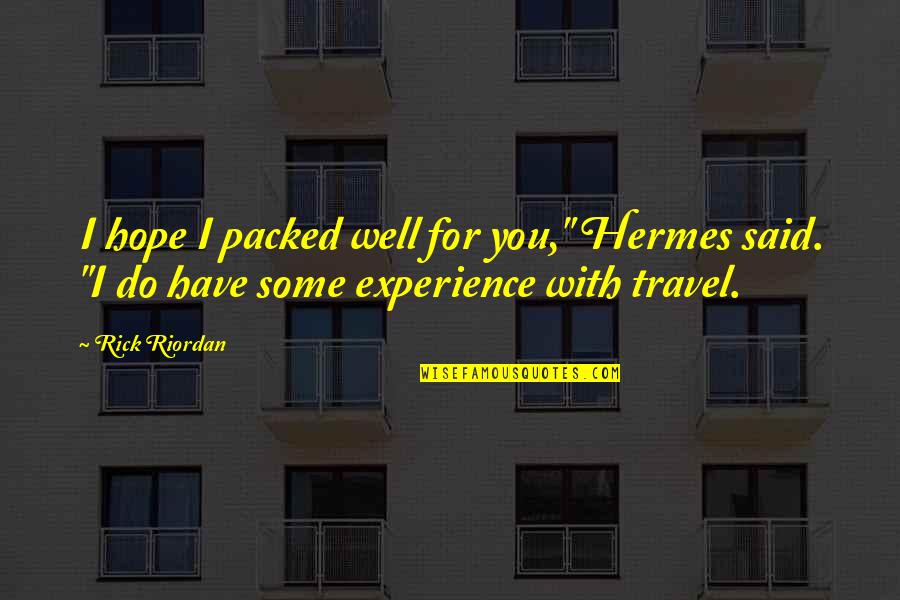 I hope I packed well for you,"
Hermes
said. "I do have some experience with travel. —
Rick Riordan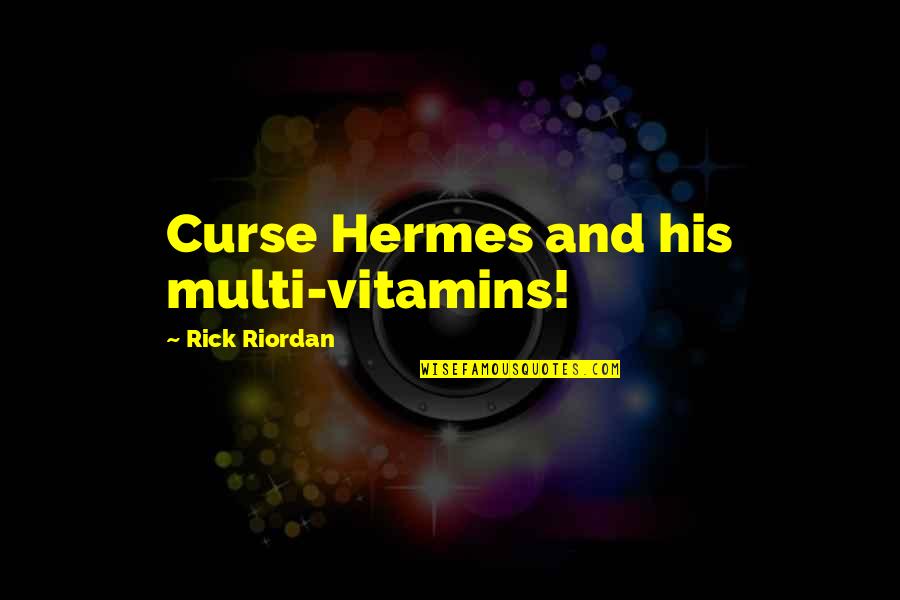 Curse
Hermes
and his multi-vitamins! —
Rick Riordan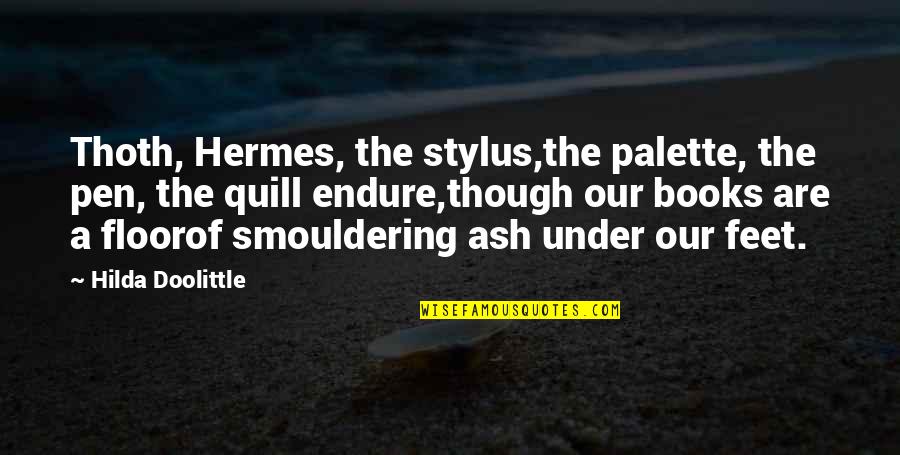 Thoth,
Hermes
, the stylus,
the palette, the pen, the quill endure,
though our books are a floor
of smouldering ash under our feet. —
Hilda Doolittle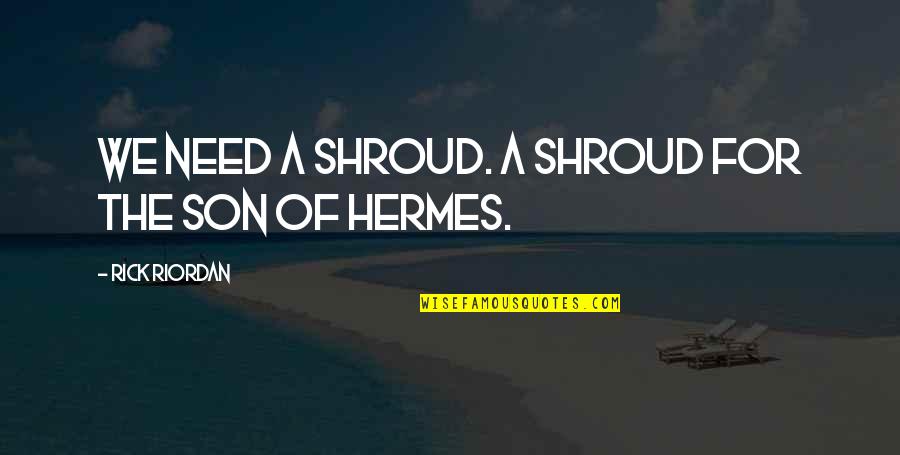 We need a shroud. A shroud for the son of
Hermes
. —
Rick Riordan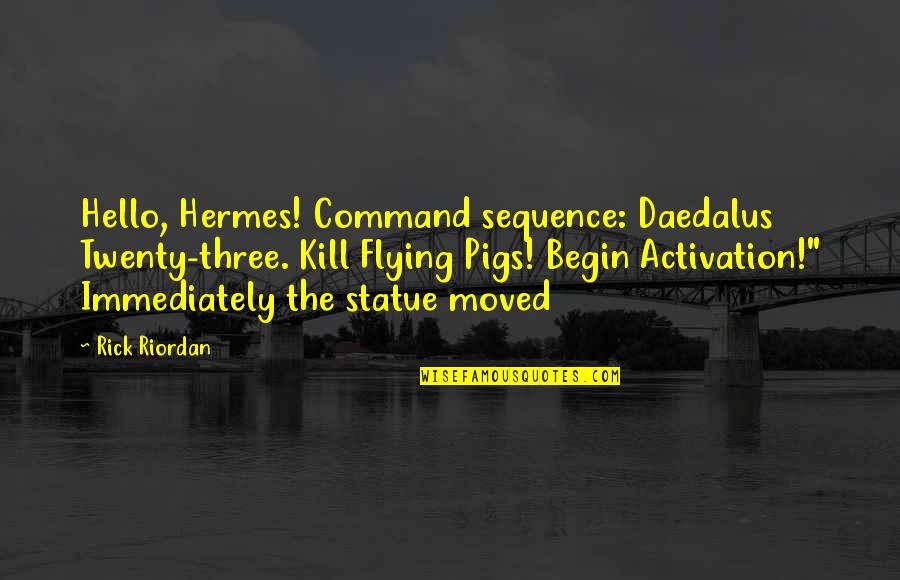 Hello,
Hermes
! Command sequence: Daedalus Twenty-three. Kill Flying Pigs! Begin Activation!" Immediately the statue moved —
Rick Riordan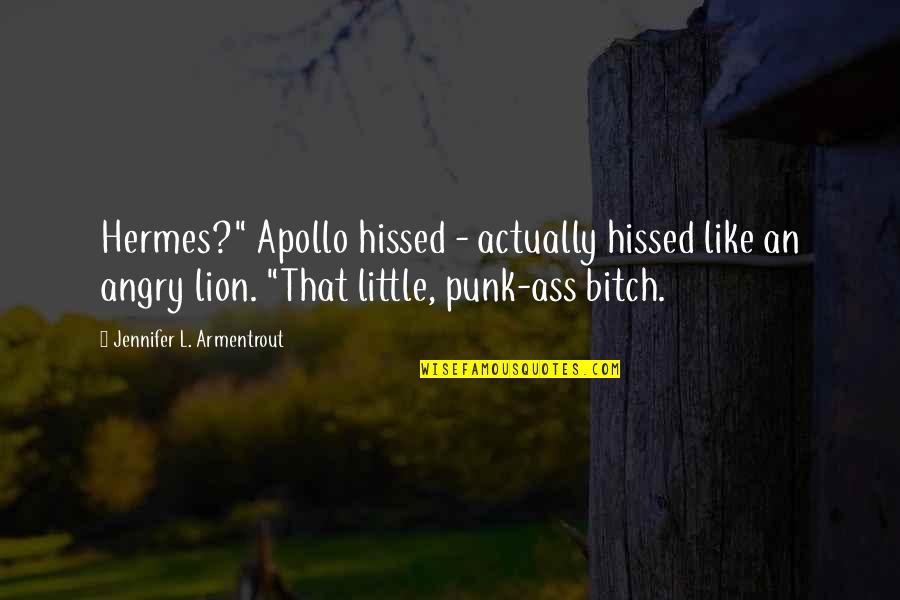 Hermes
?" Apollo hissed - actually hissed like an angry lion. "That little, punk-ass bitch. —
Jennifer L. Armentrout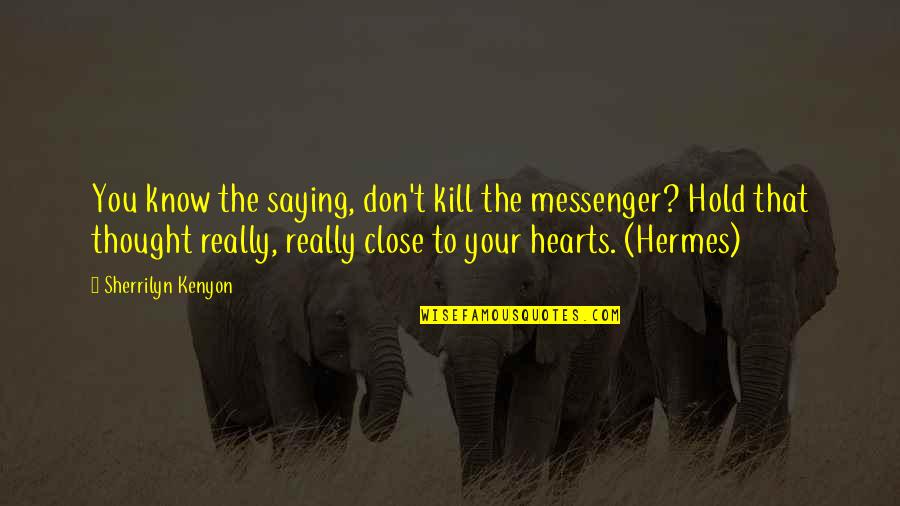 You know the saying, don't kill the messenger? Hold that thought really, really close to your hearts. (
Hermes
) —
Sherrilyn Kenyon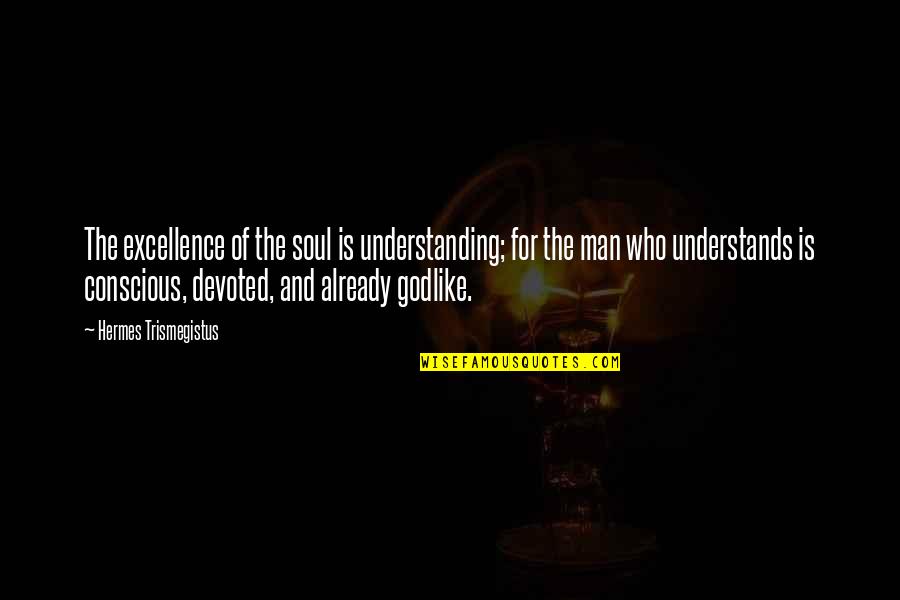 The excellence of the soul is understanding; for the man who understands is conscious, devoted, and already godlike. —
Hermes Trismegistus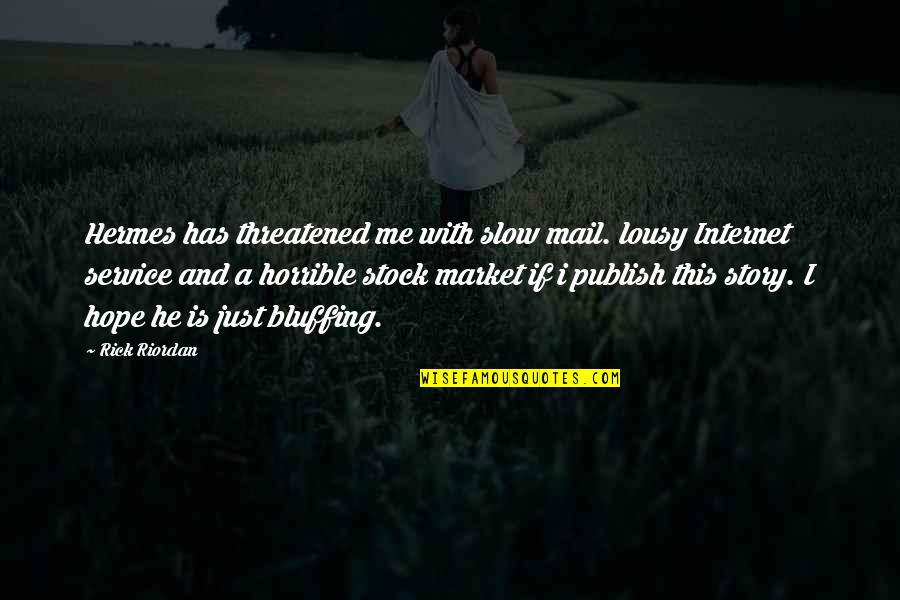 Hermes
has threatened me with slow mail. lousy Internet service and a horrible stock market if i publish this story. I hope he is just bluffing. —
Rick Riordan