Heartbeat And Love Quotes
Collection of top 42 famous quotes about Heartbeat And Love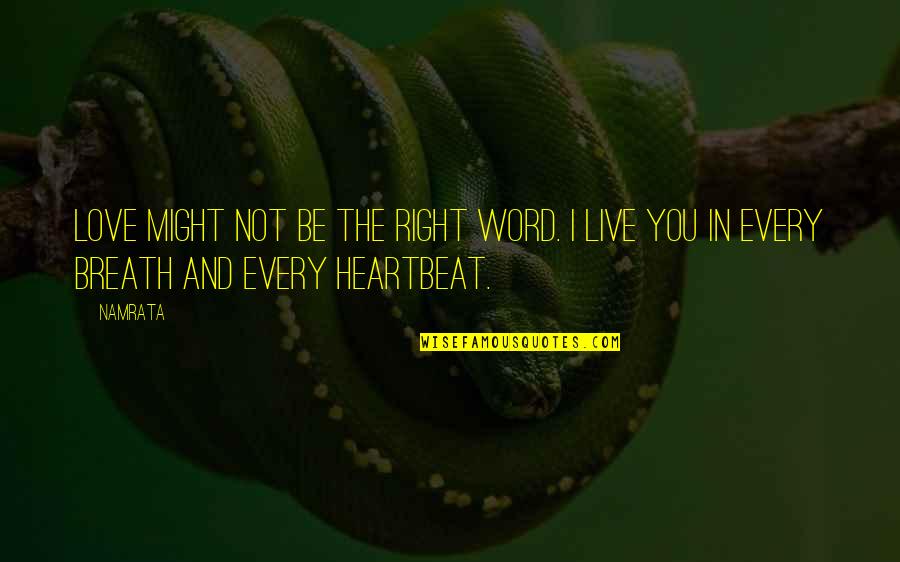 Love might not be the right word. I live you in every breath and every heartbeat.
—
Namrata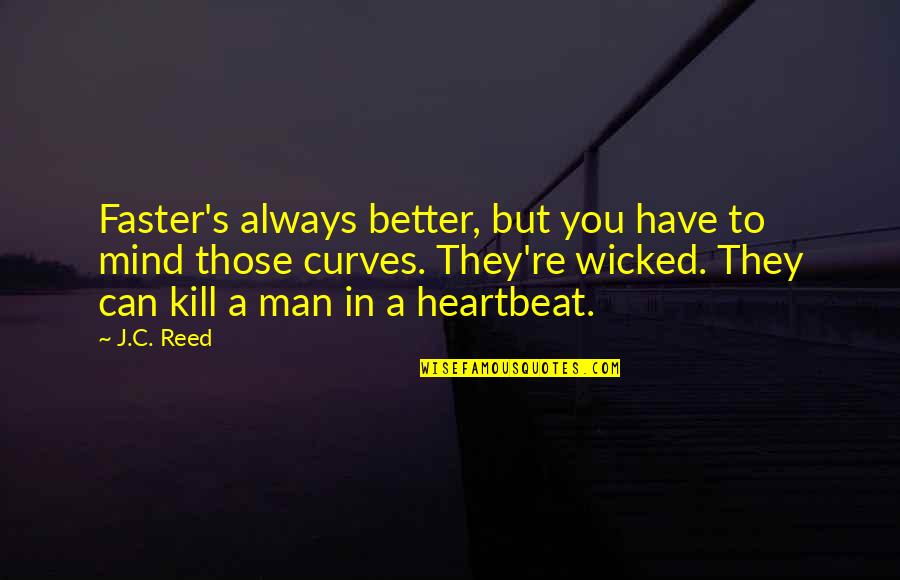 Faster's always better, but you have to mind those curves. They're wicked. They can kill a man in a heartbeat.
—
J.C. Reed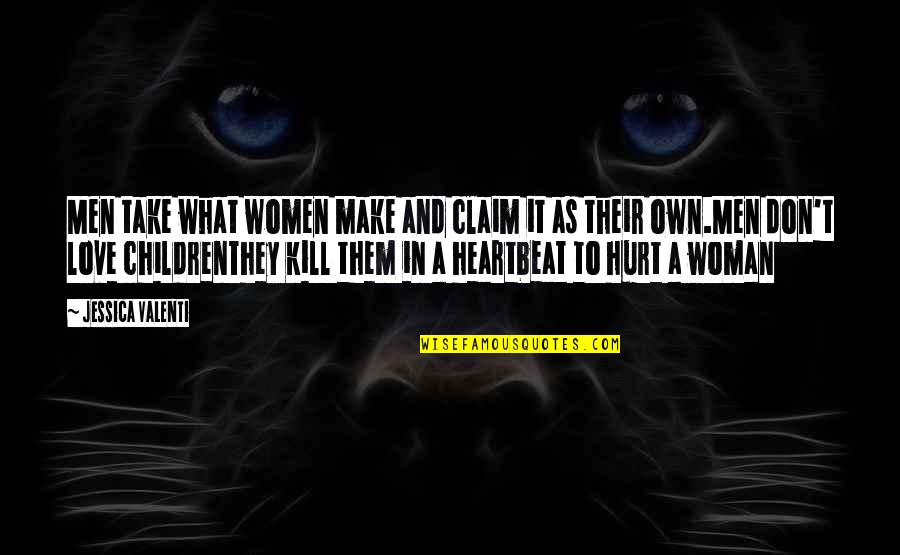 Men take what women make and claim it as their own.Men don't love childrenThey kill them in a heartbeat to hurt a woman
—
Jessica Valenti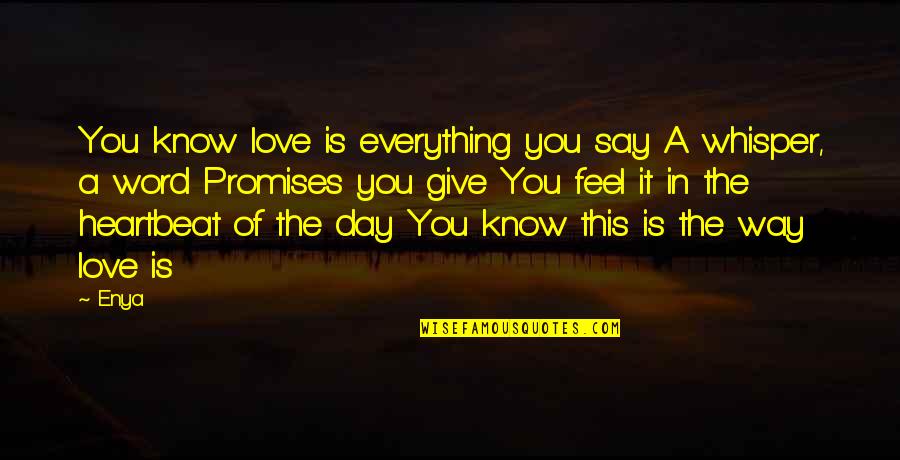 You know love is everything you say A whisper, a word Promises you give You feel it in the heartbeat of the day You know this is the way love is
—
Enya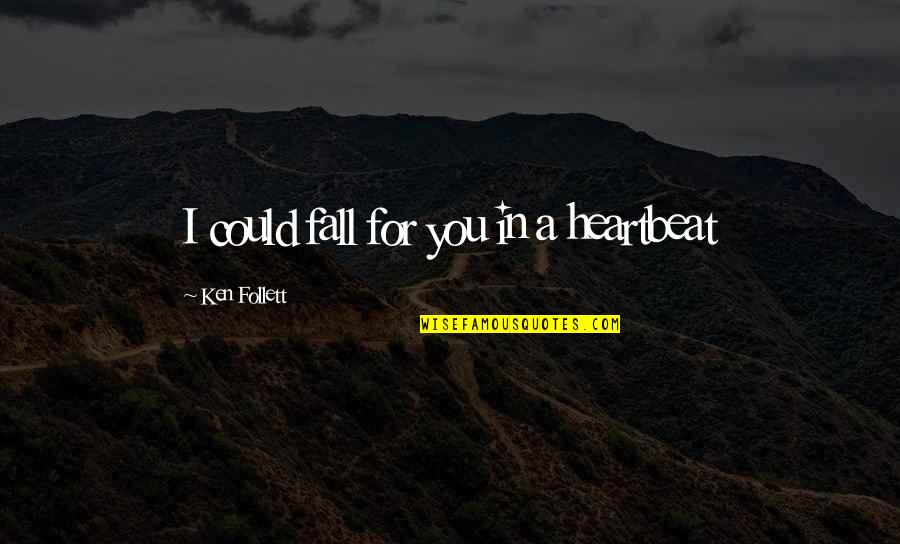 I could fall for you in a heartbeat
—
Ken Follett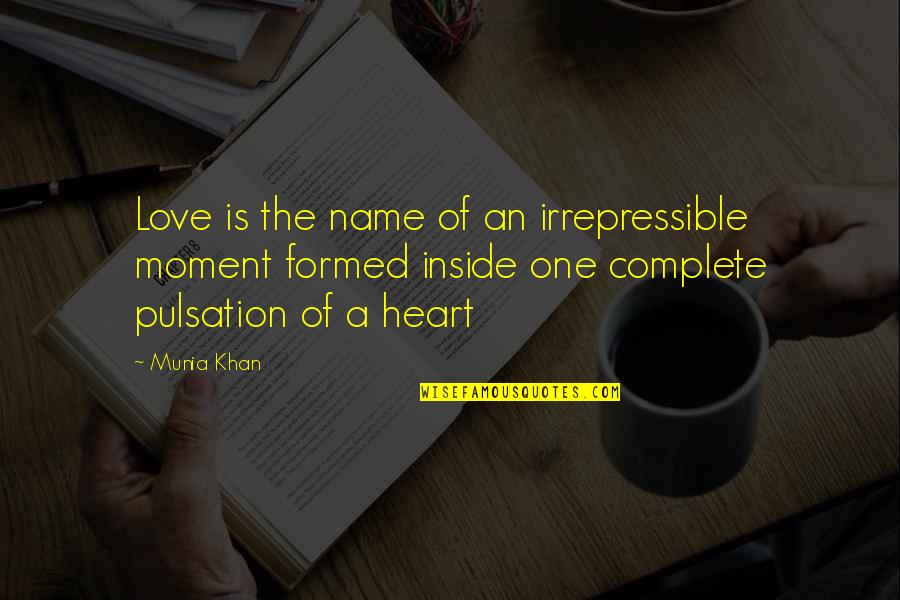 Love is the name of an irrepressible moment formed inside one complete pulsation of a heart
—
Munia Khan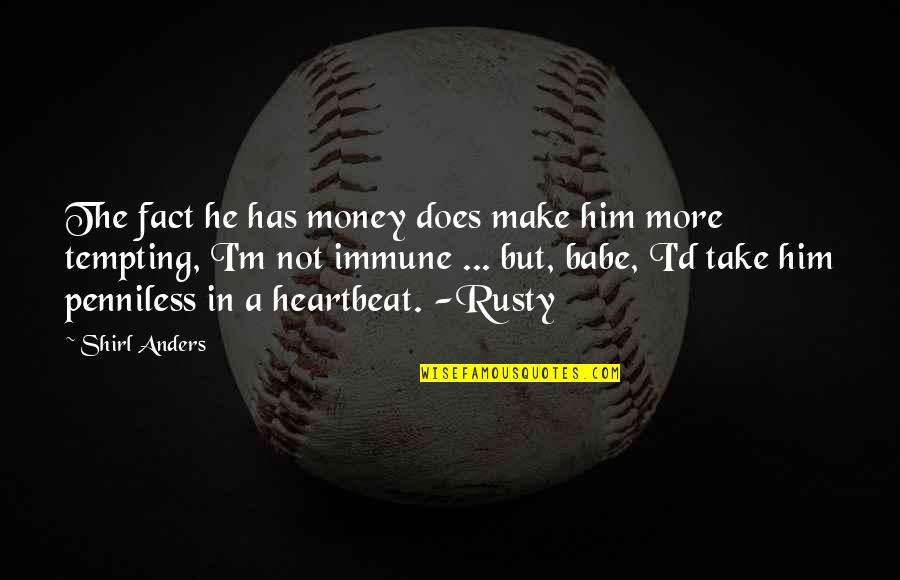 The fact he has money does make him more tempting, I'm not immune ... but, babe, I'd take him penniless in a heartbeat. -Rusty
—
Shirl Anders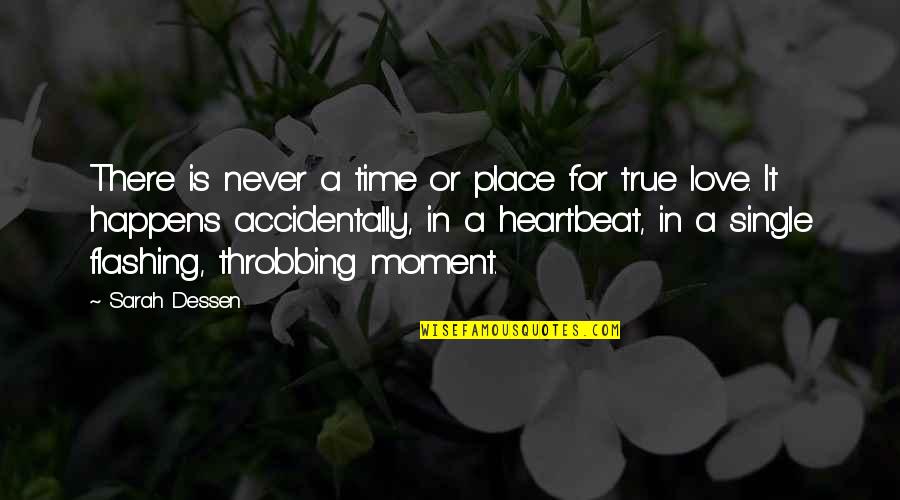 There is never a time or place for true love. It happens accidentally, in a heartbeat, in a single flashing, throbbing moment.
—
Sarah Dessen
Love is the heartbeat of the universe; without it, everything dies. —
Matshona Dhliwayo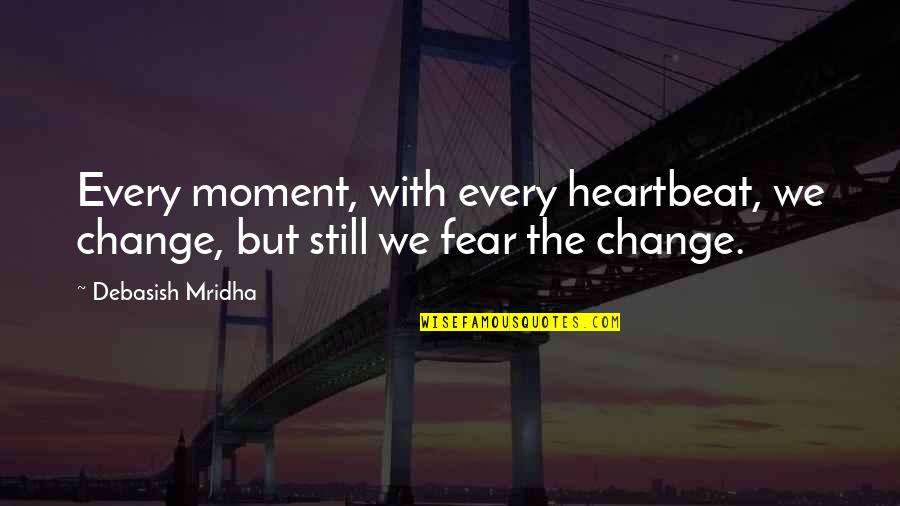 Every moment, with every heartbeat, we change, but still we fear the change. —
Debasish Mridha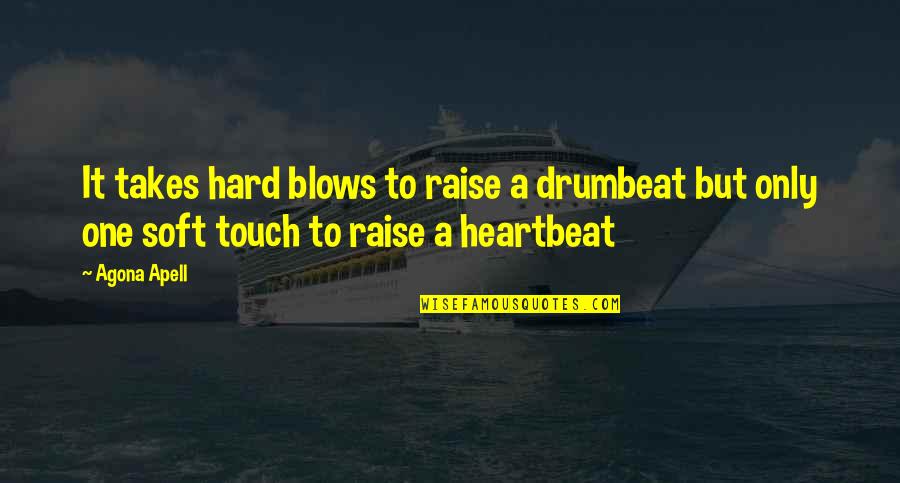 It takes hard blows to raise a drumbeat but only one soft touch to raise a heartbeat —
Agona Apell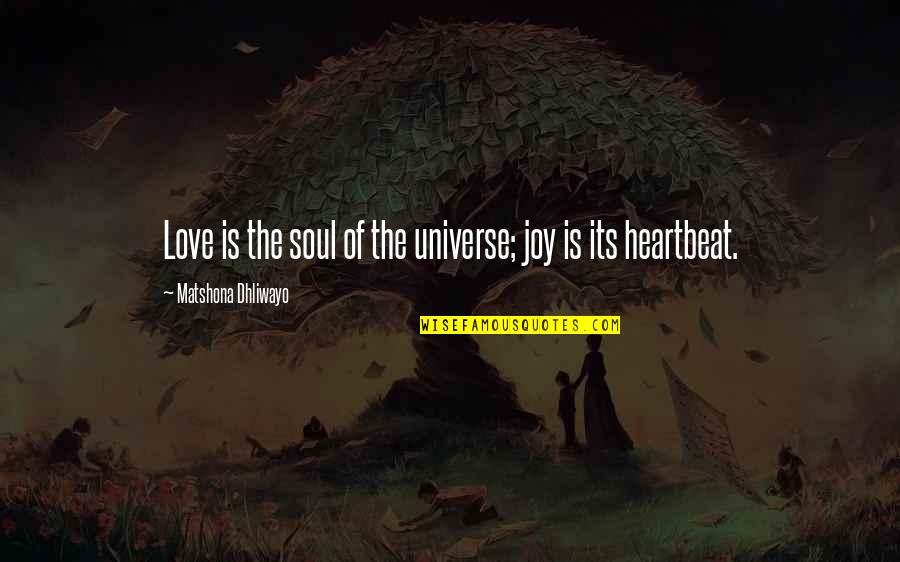 Love is the soul of the universe; joy is its heartbeat. —
Matshona Dhliwayo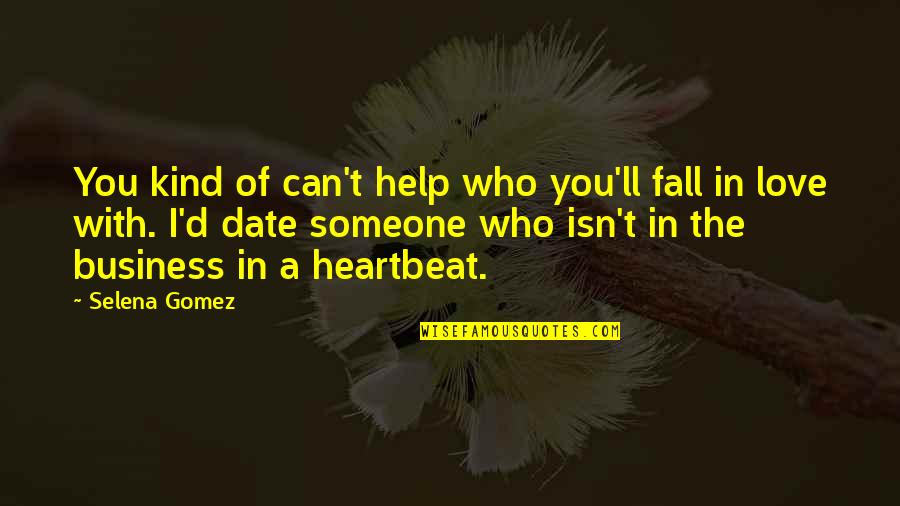 You kind of can't help who you'll fall in love with. I'd date someone who isn't in the business in a heartbeat. —
Selena Gomez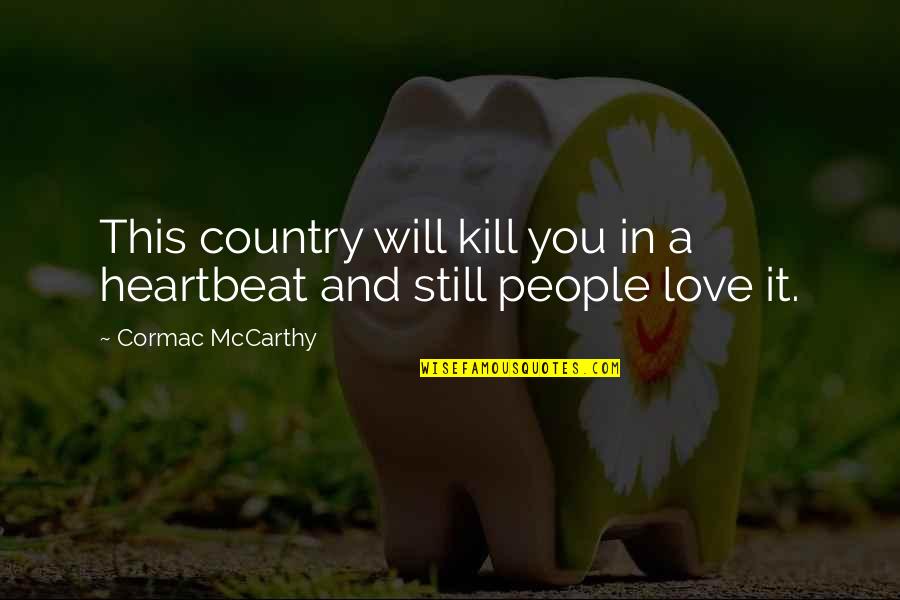 This country will kill you in a heartbeat and still people love it. —
Cormac McCarthy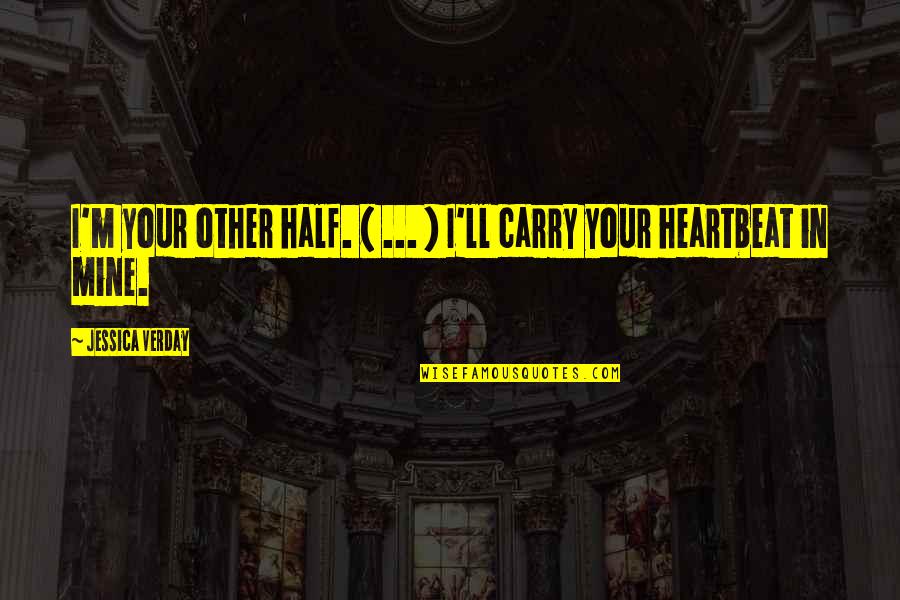 I'm your other half. ( ... ) I'll carry your heartbeat in mine. —
Jessica Verday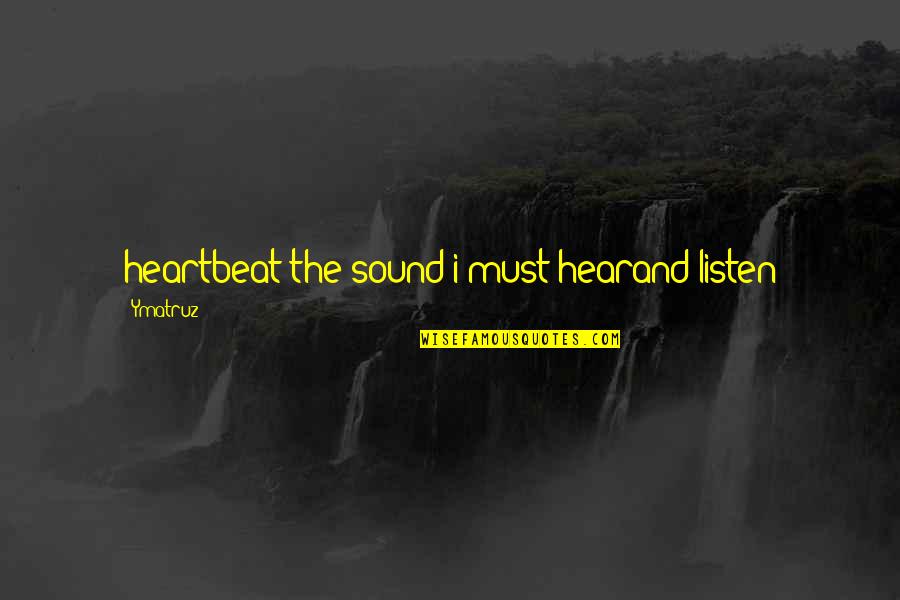 heartbeat
the sound i must hear
and listen —
Ymatruz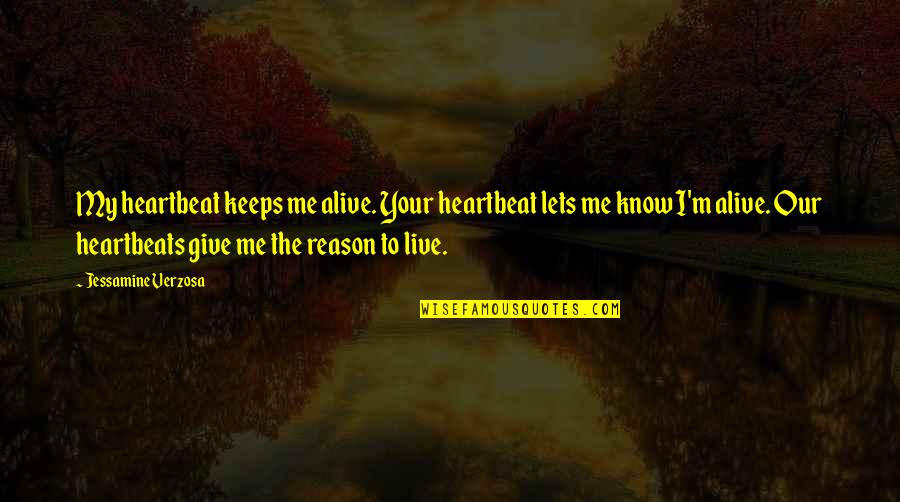 My heartbeat keeps me alive. Your heartbeat lets me know I'm alive. Our heartbeats give me the reason to live. —
Jessamine Verzosa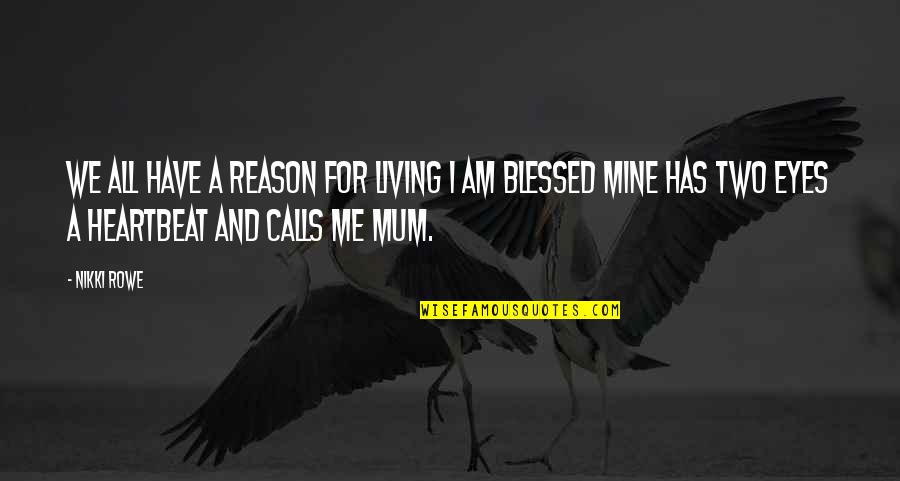 We all have a reason for living I am blessed mine has two eyes a heartbeat and calls me mum. —
Nikki Rowe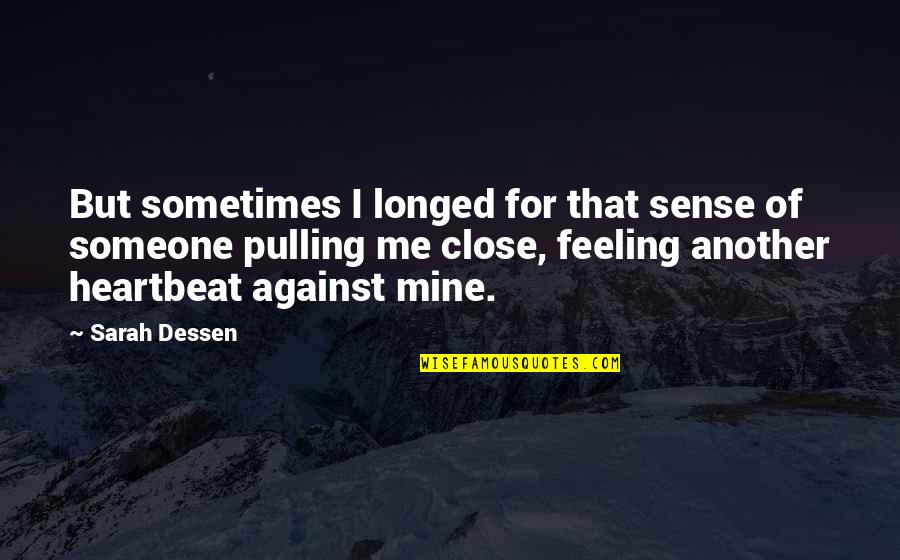 But sometimes I longed for that sense of someone pulling me close, feeling another heartbeat against mine. —
Sarah Dessen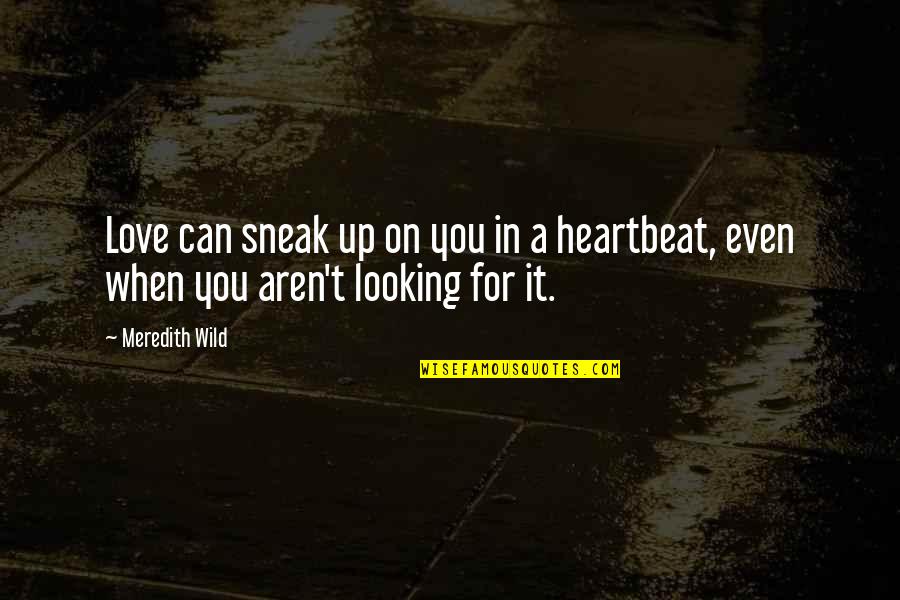 Love can sneak up on you in a heartbeat, even when you aren't looking for it. —
Meredith Wild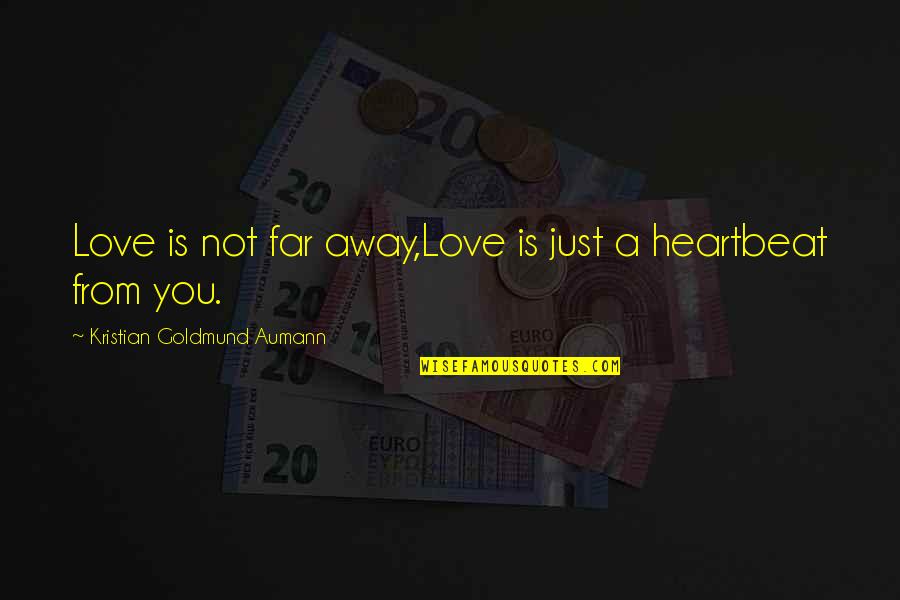 Love is not far away,
Love is just a heartbeat from you. —
Kristian Goldmund Aumann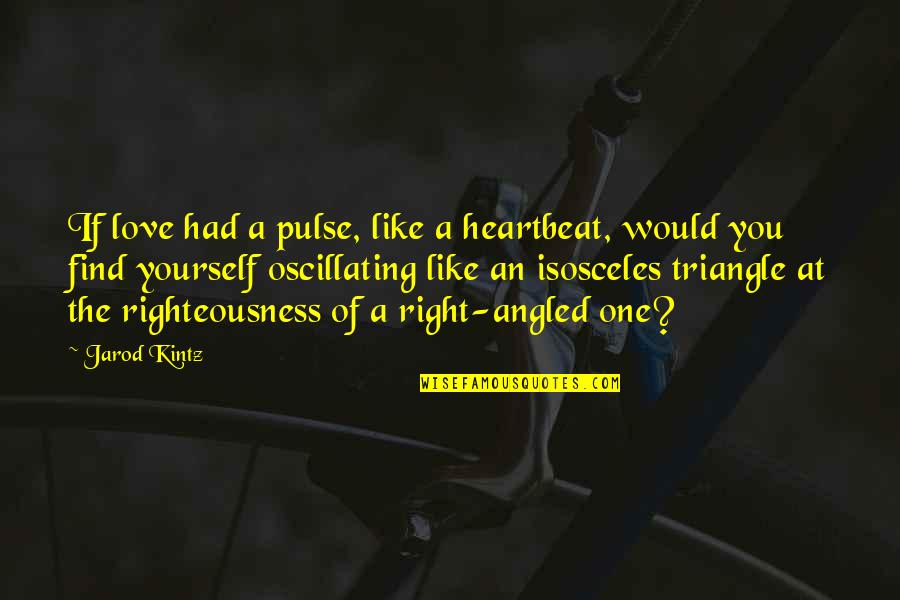 If love had a pulse, like a heartbeat, would you find yourself oscillating like an isosceles triangle at the righteousness of a right-angled one? —
Jarod Kintz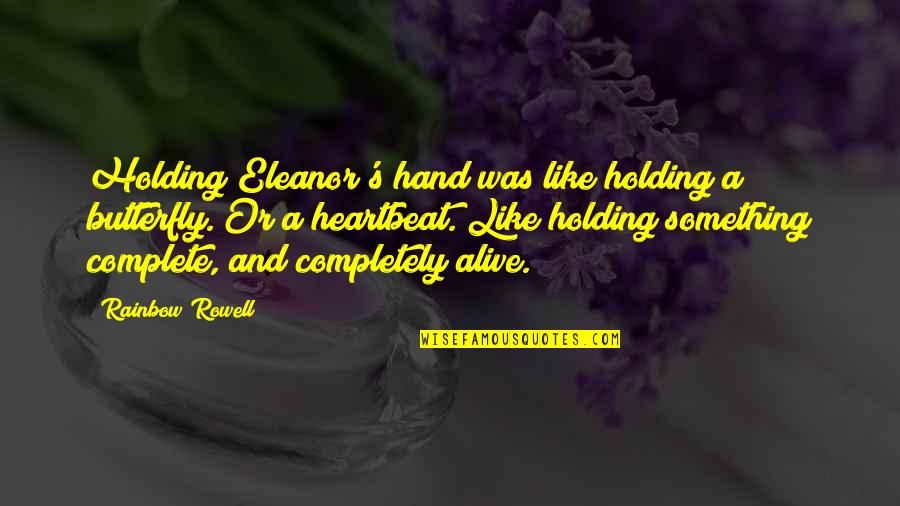 Holding Eleanor's hand was like holding a butterfly. Or a heartbeat. Like holding something complete, and completely alive. —
Rainbow Rowell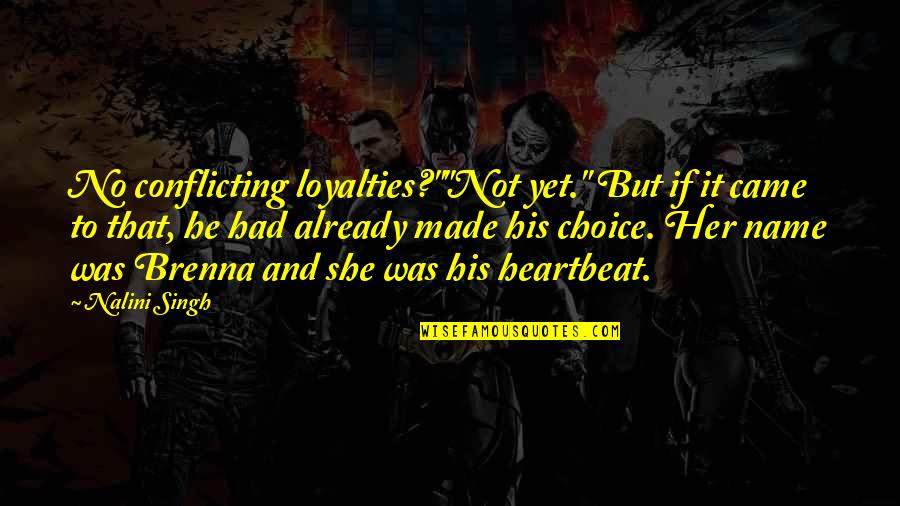 No conflicting loyalties?"
"Not yet." But if it came to that, he had already made his choice. Her name was Brenna and she was his heartbeat. —
Nalini Singh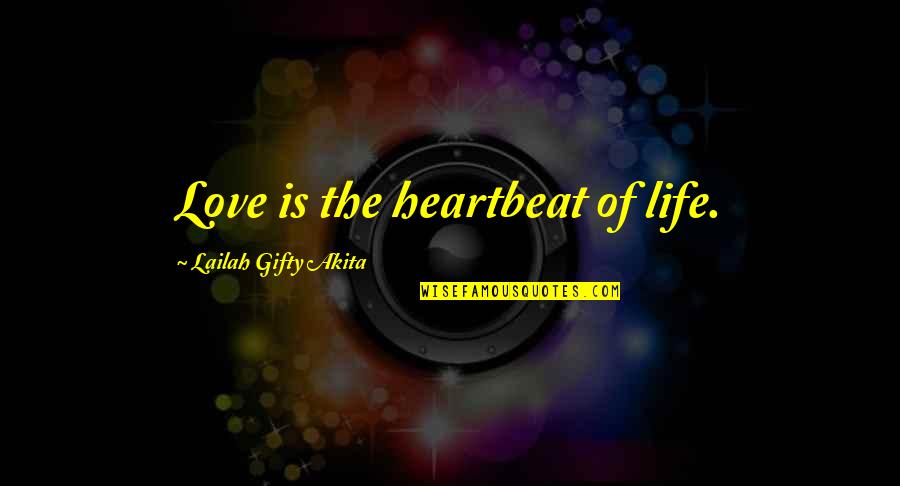 Love is the heartbeat of life. —
Lailah Gifty Akita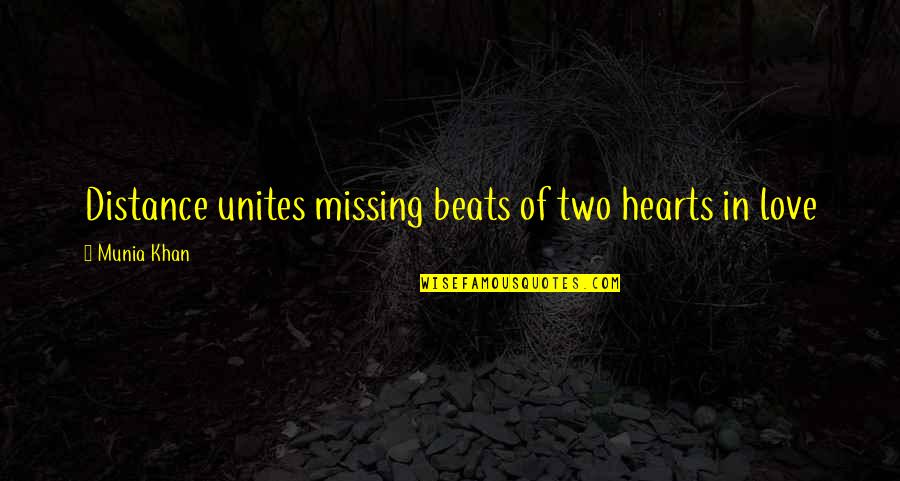 Distance unites missing beats of two hearts in love —
Munia Khan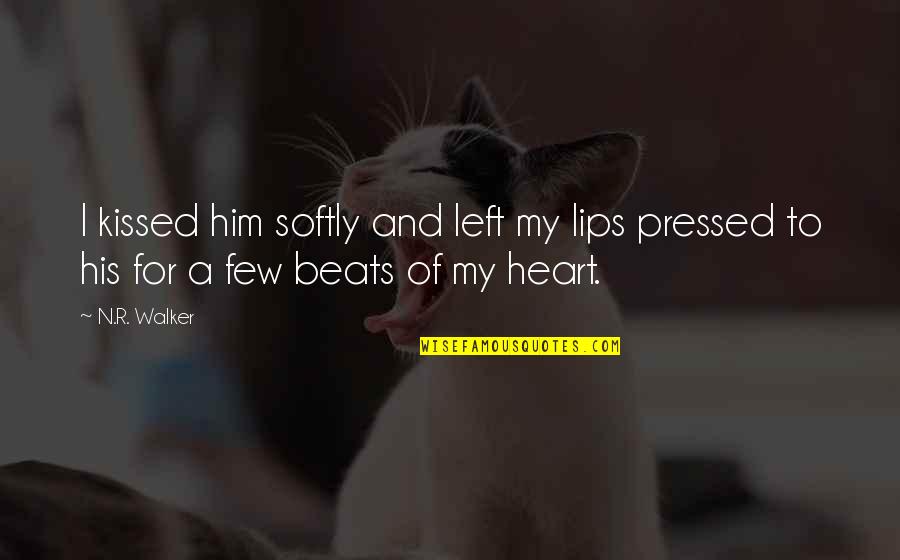 I kissed him softly and left my lips pressed to his for a few beats of my heart. —
N.R. Walker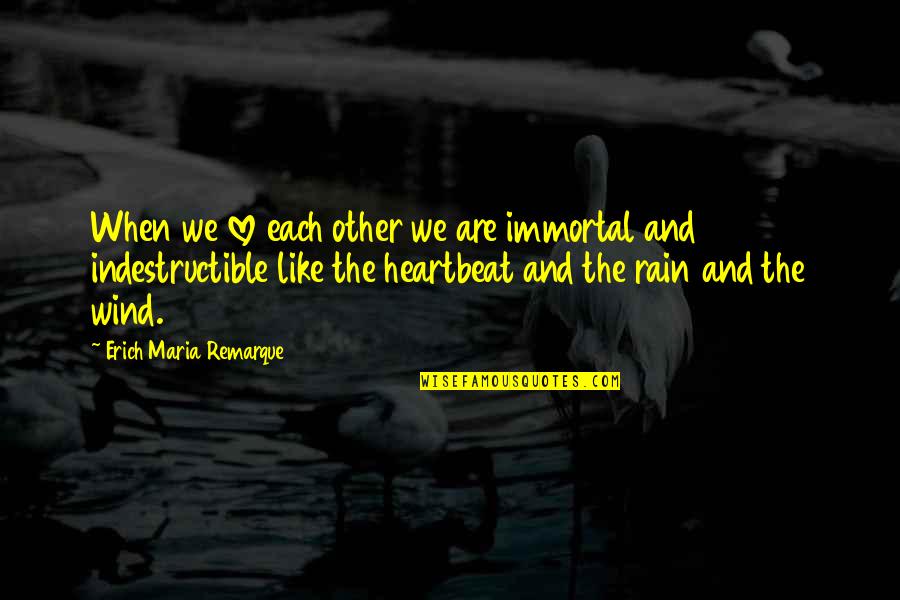 When we love each other we are immortal and indestructible like the heartbeat and the rain and the wind. —
Erich Maria Remarque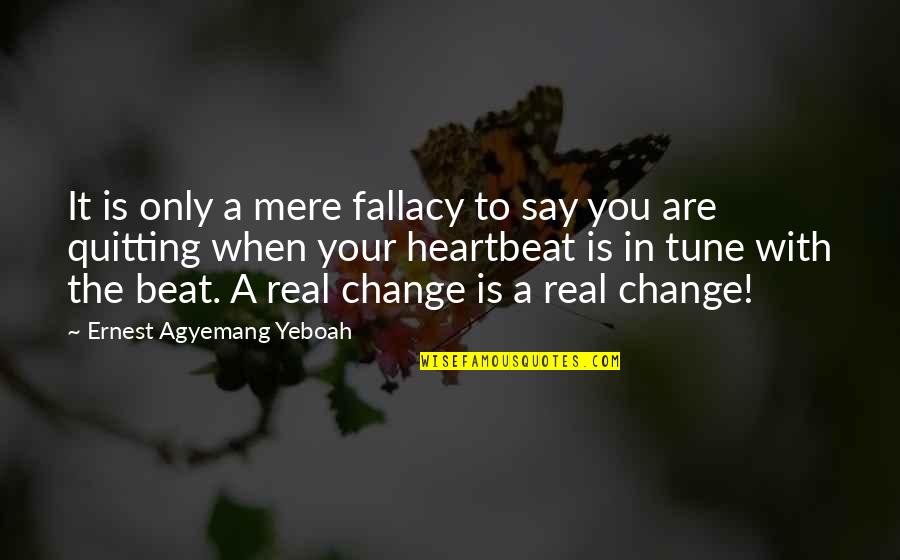 It is only a mere fallacy to say you are quitting when your heartbeat is in tune with the beat. A real change is a real change! —
Ernest Agyemang Yeboah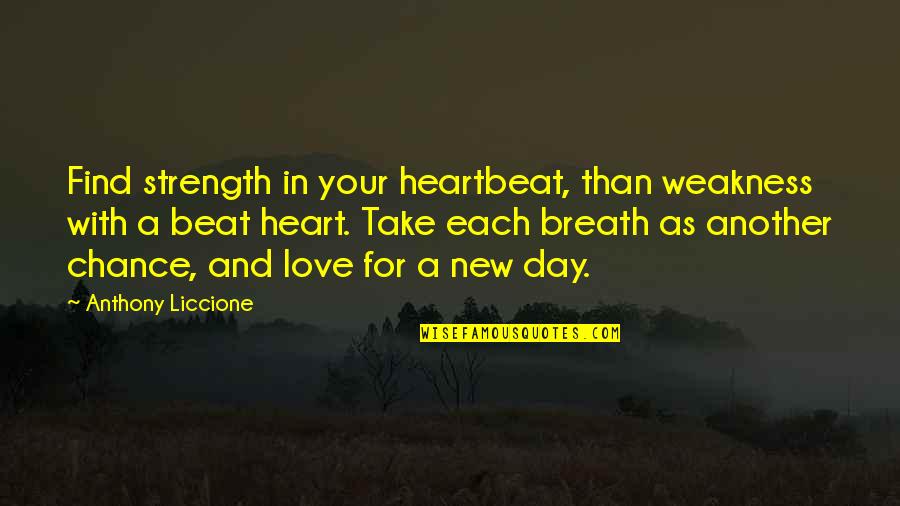 Find strength in your heartbeat, than weakness with a beat heart. Take each breath as another chance, and love for a new day. —
Anthony Liccione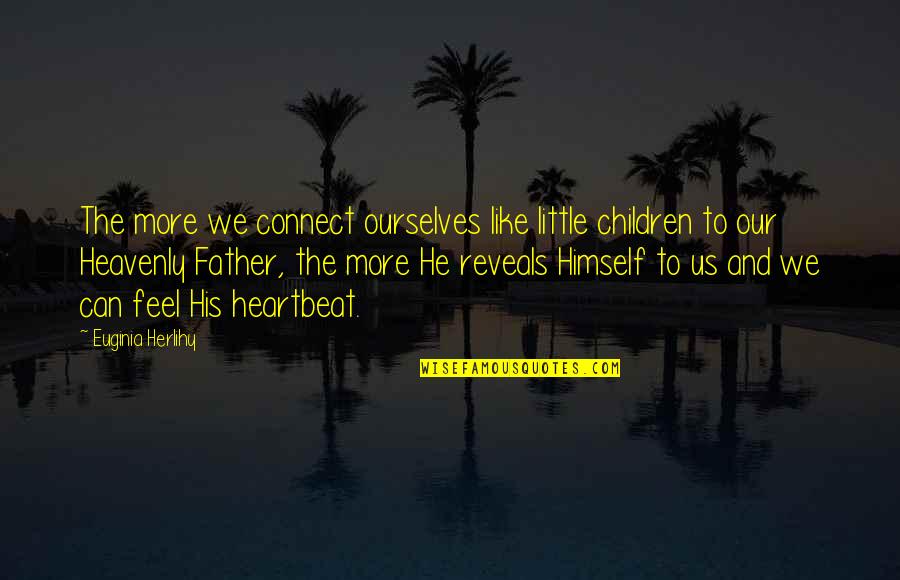 The more we connect ourselves like little children to our Heavenly Father, the more He reveals Himself to us and we can feel His heartbeat. —
Euginia Herlihy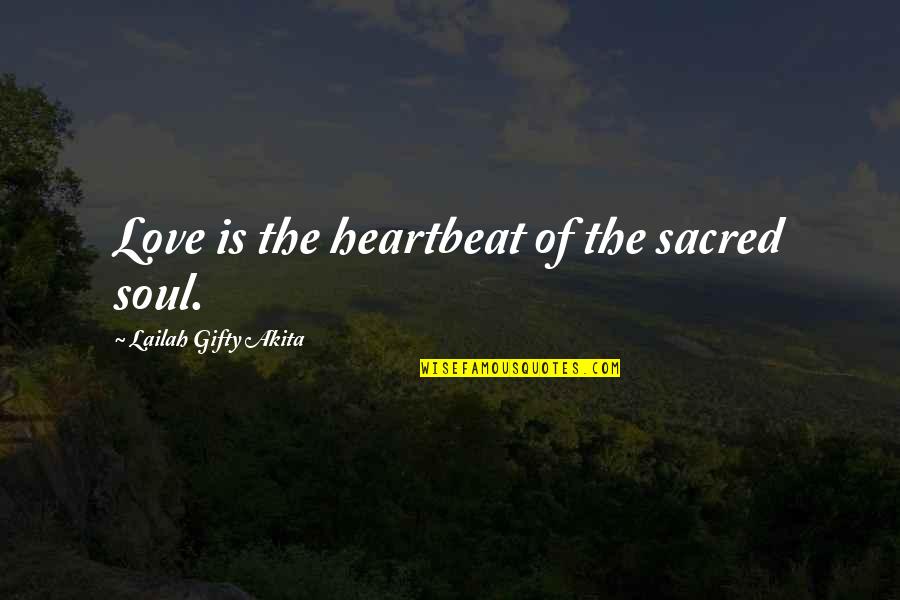 Love is the heartbeat of the sacred soul. —
Lailah Gifty Akita
She heard its echo in the sound of the forest, in her heartbeat, and his. —
Labake Akinyosoye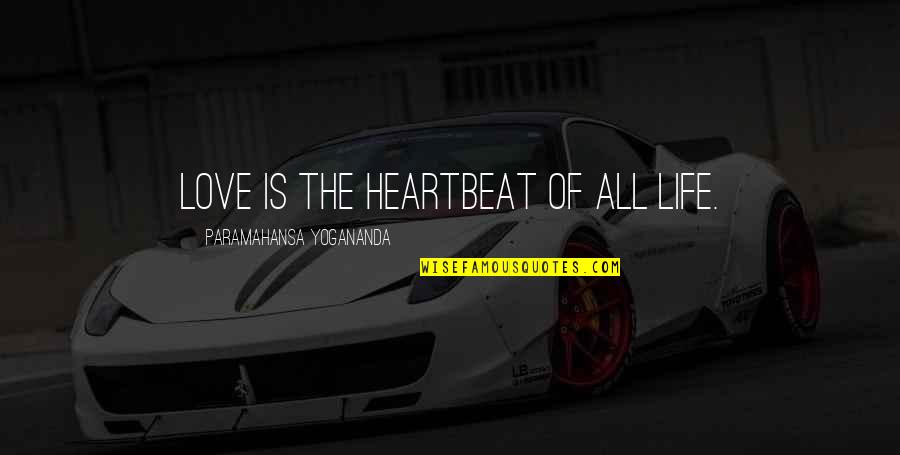 Love is the heartbeat of all life. —
Paramahansa Yogananda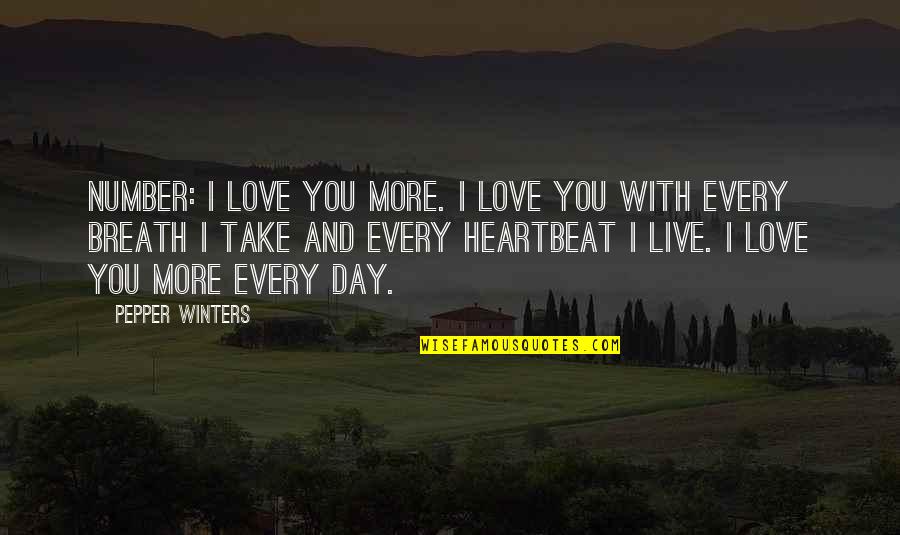 Number: I love you more. I love you with every breath I take and every heartbeat I live. I love you more every day. —
Pepper Winters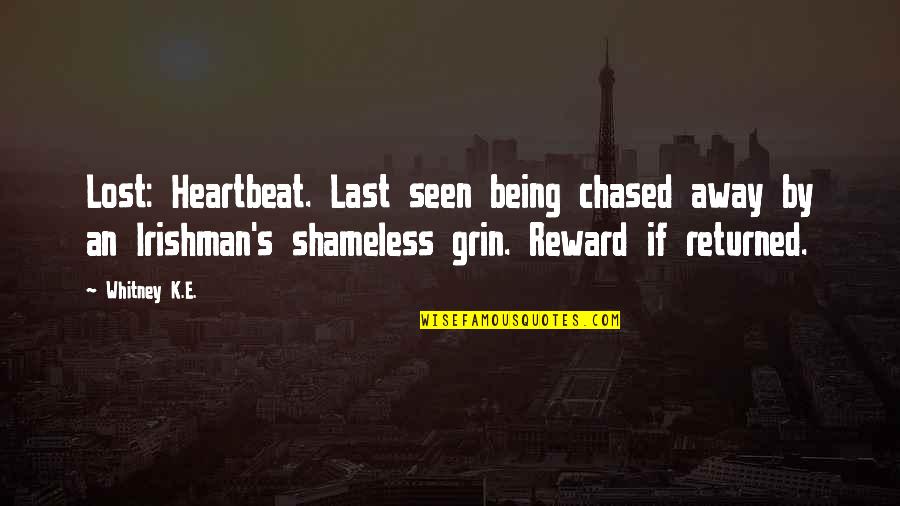 Lost: Heartbeat. Last seen being chased away by an Irishman's shameless grin. Reward if returned. —
Whitney K.E.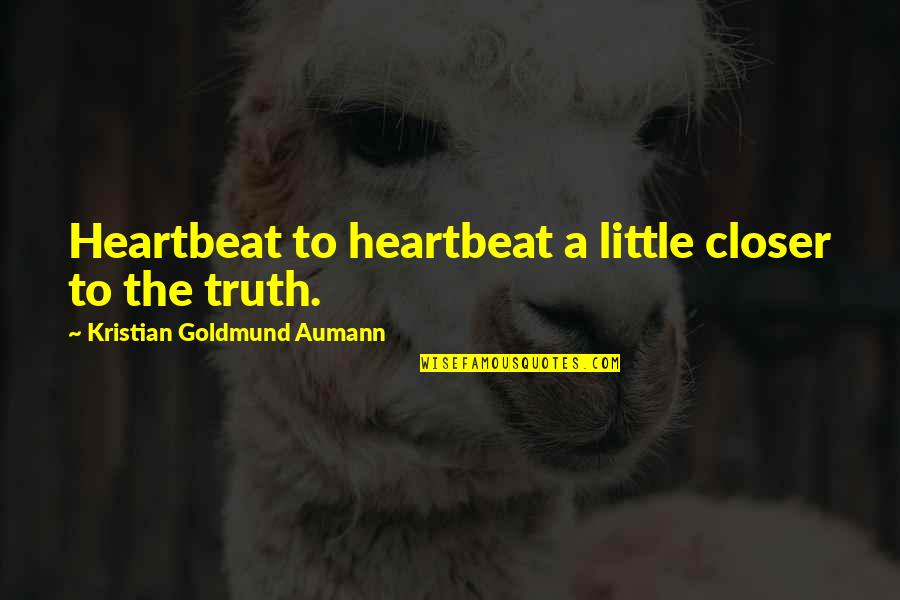 Heartbeat to heartbeat a little closer to the truth. —
Kristian Goldmund Aumann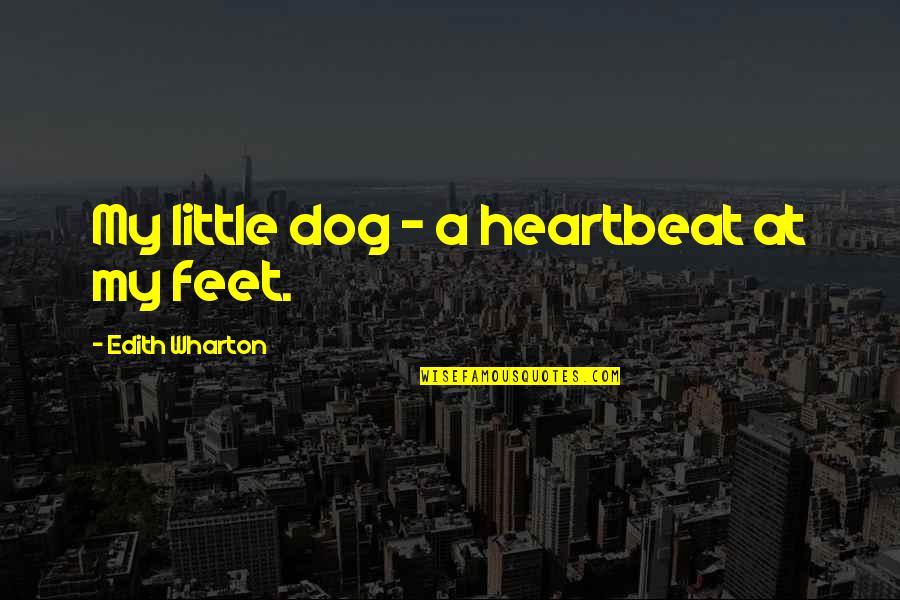 My little dog - a heartbeat at my feet. —
Edith Wharton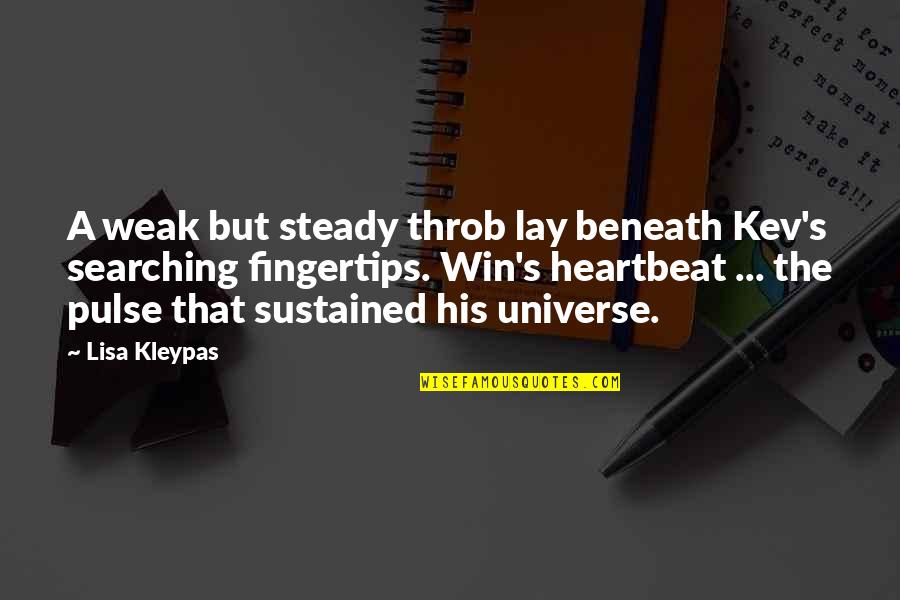 A weak but steady throb lay beneath Kev's searching fingertips. Win's heartbeat ... the pulse that sustained his universe. —
Lisa Kleypas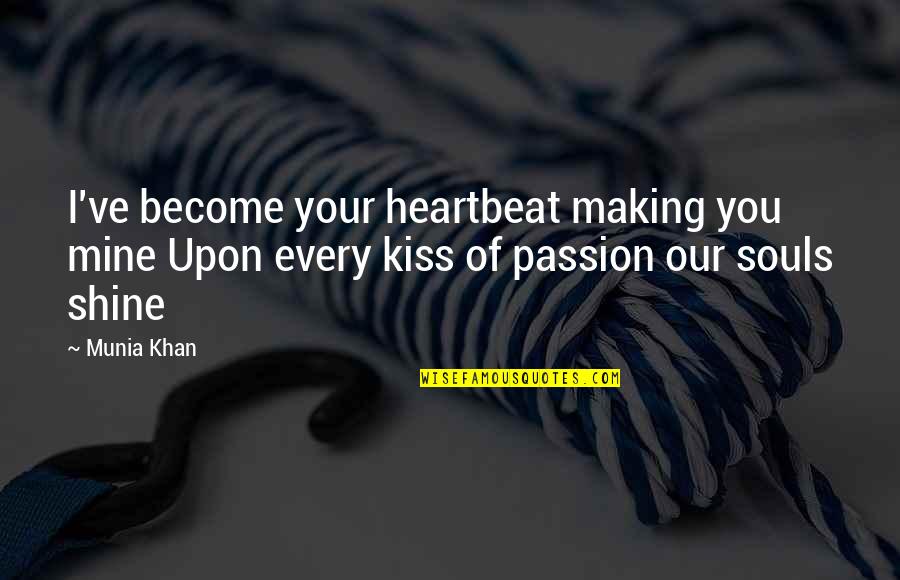 I've become your heartbeat making you mine
Upon every kiss of passion our souls shine —
Munia Khan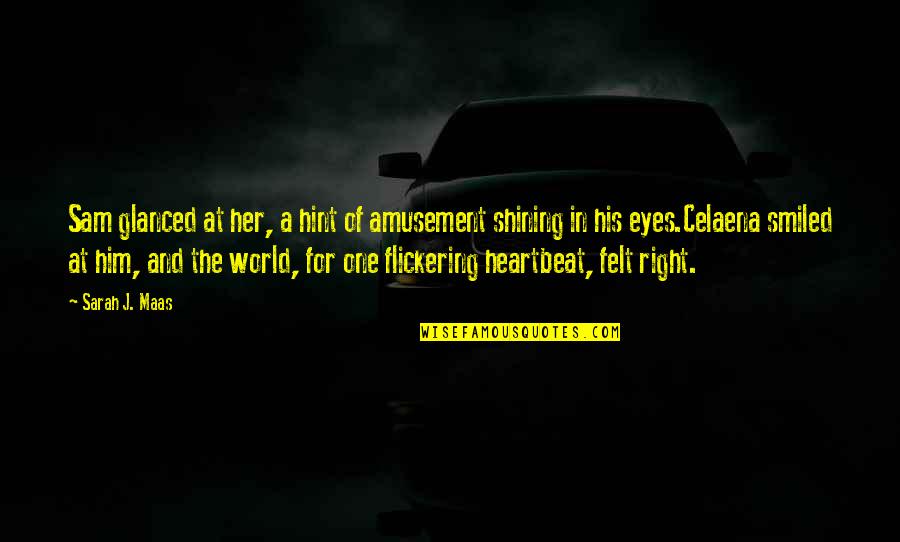 Sam glanced at her, a hint of amusement shining in his eyes.
Celaena smiled at him, and the world, for one flickering heartbeat, felt right. —
Sarah J. Maas