Heart Is Crying Quotes
Collection of top 37 famous quotes about Heart Is Crying
Heart Is Crying Quotes & Sayings
Happy to read and share the best inspirational Heart Is Crying quotes, sayings and quotations on Wise Famous Quotes.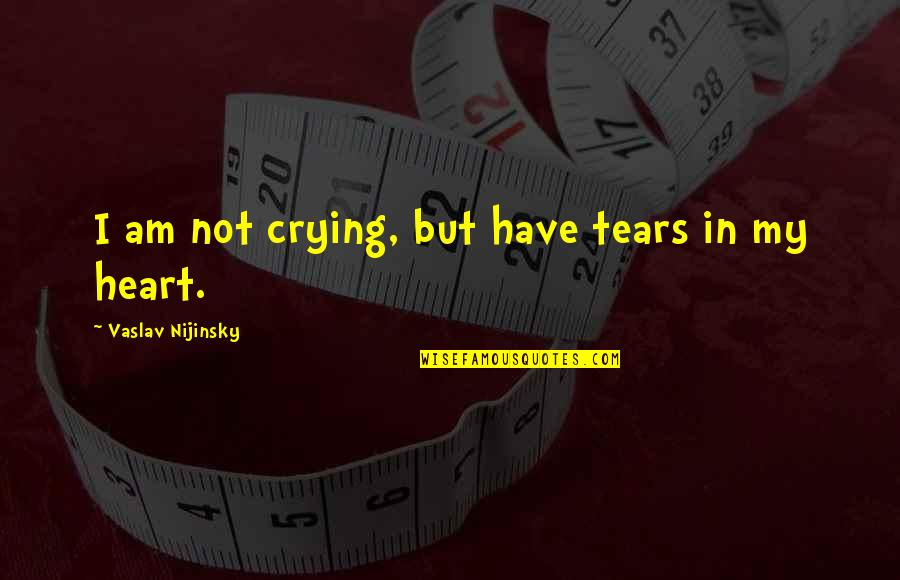 I am not crying, but have tears in my heart.
—
Vaslav Nijinsky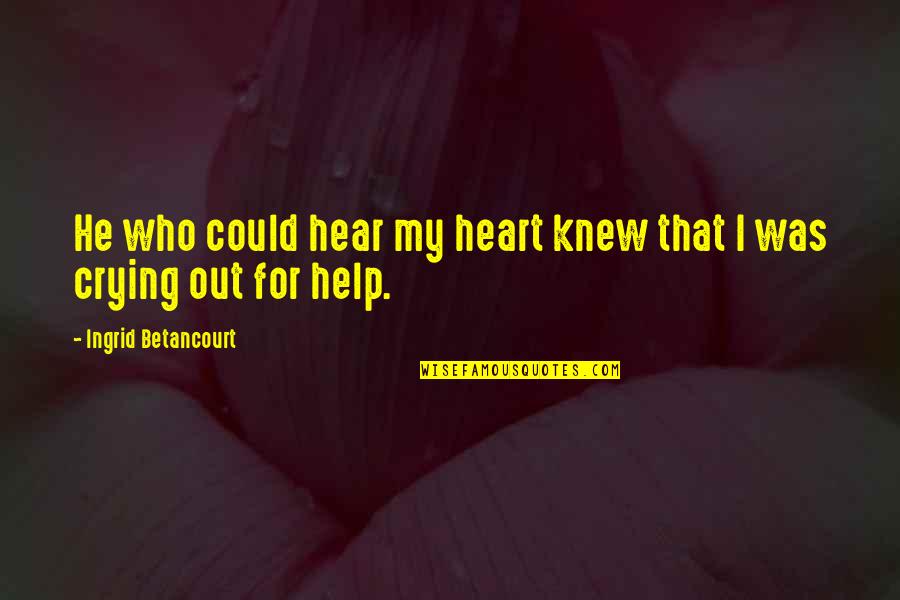 He who could hear my heart knew that I was crying out for help.
—
Ingrid Betancourt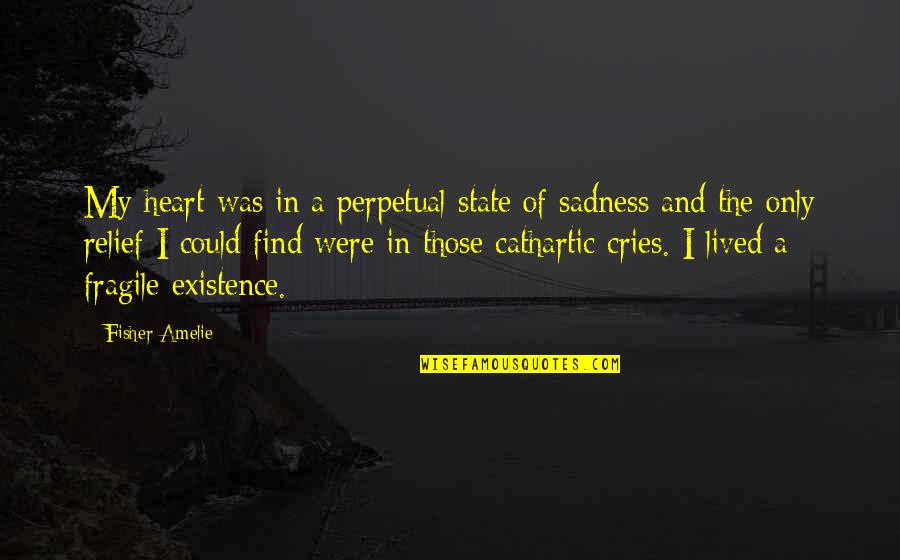 My heart was in a perpetual state of sadness and the only relief I could find were in those cathartic cries. I lived a fragile existence.
—
Fisher Amelie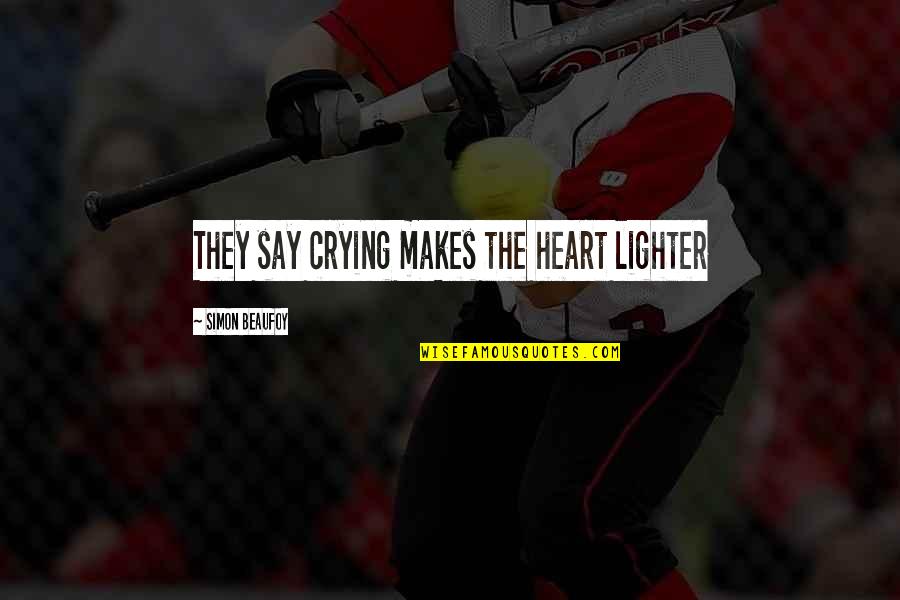 They say crying makes the heart lighter
—
Simon Beaufoy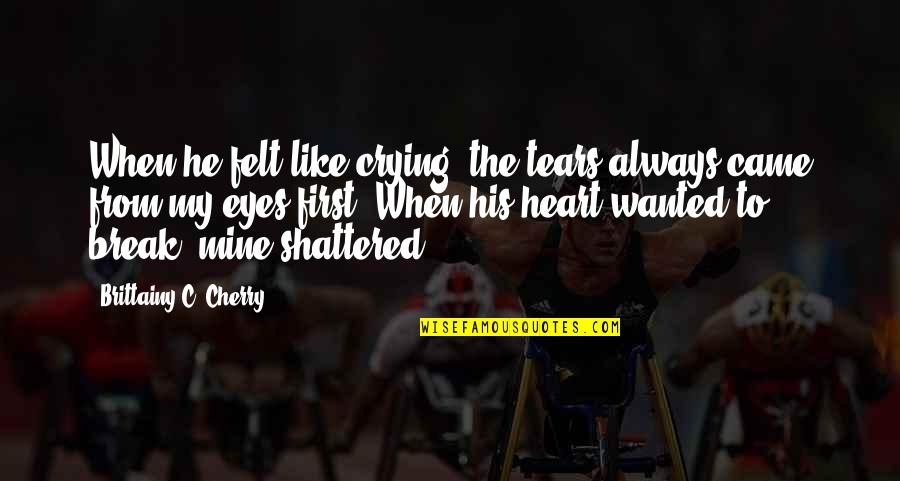 When he felt like crying, the tears always came from my eyes first. When his heart wanted to break, mine shattered.
—
Brittainy C. Cherry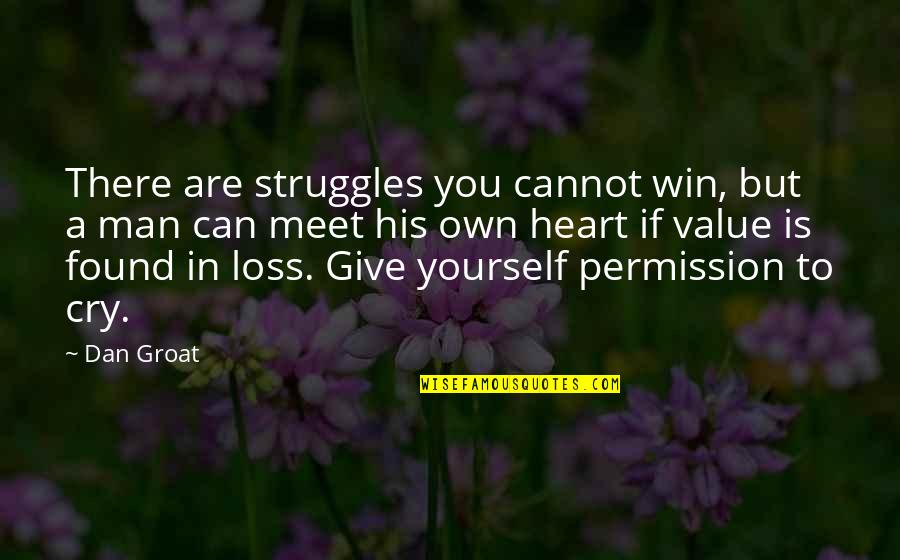 There are struggles you cannot win, but a man can meet his own heart if value is found in loss. Give yourself permission to cry.
—
Dan Groat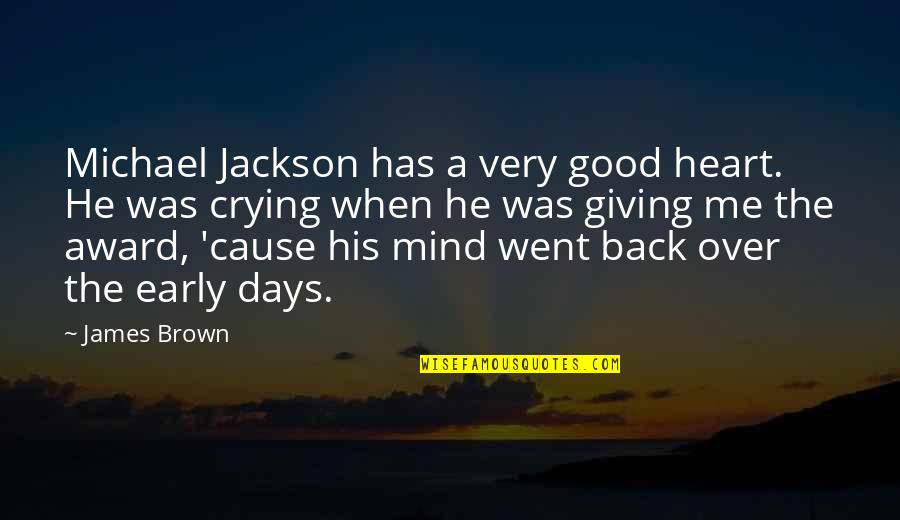 Michael Jackson has a very good heart. He was crying when he was giving me the award, 'cause his mind went back over the early days. —
James Brown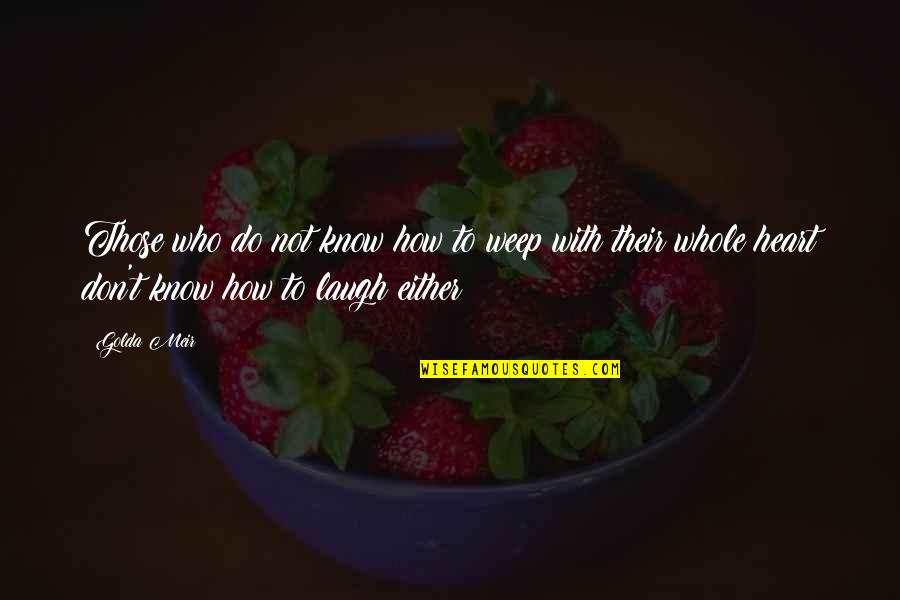 Those who do not know how to weep with their whole heart don't know how to laugh either —
Golda Meir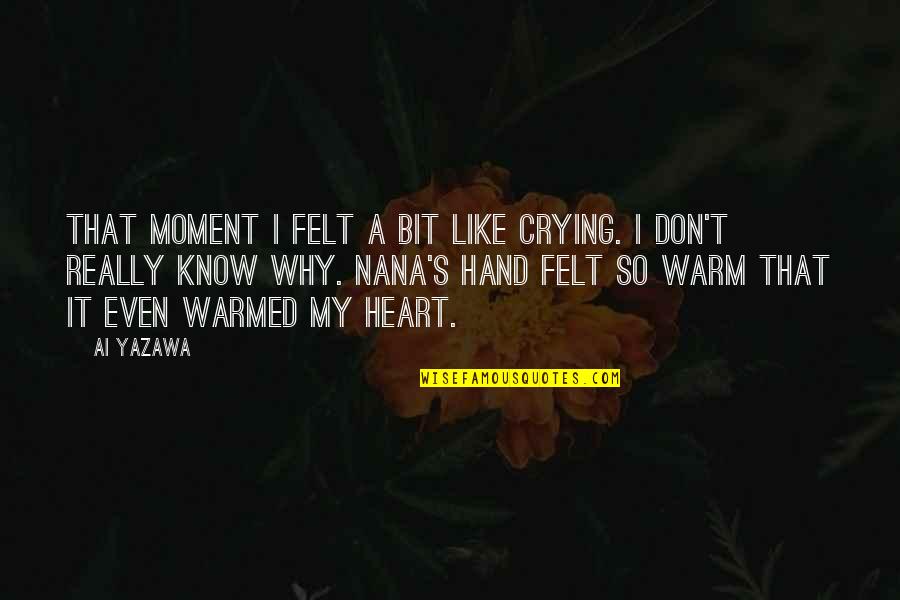 That moment I felt a bit like crying. I don't really know why. Nana's hand felt so warm that it even warmed my heart. —
Ai Yazawa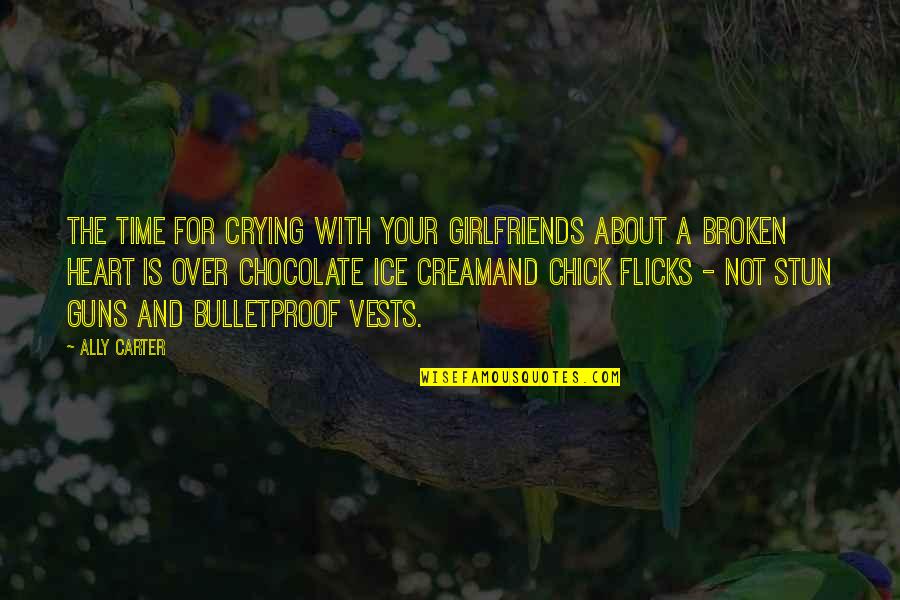 The time for crying with your girlfriends about a broken heart is over chocolate ice cream
and chick flicks - not stun guns and bulletproof vests. —
Ally Carter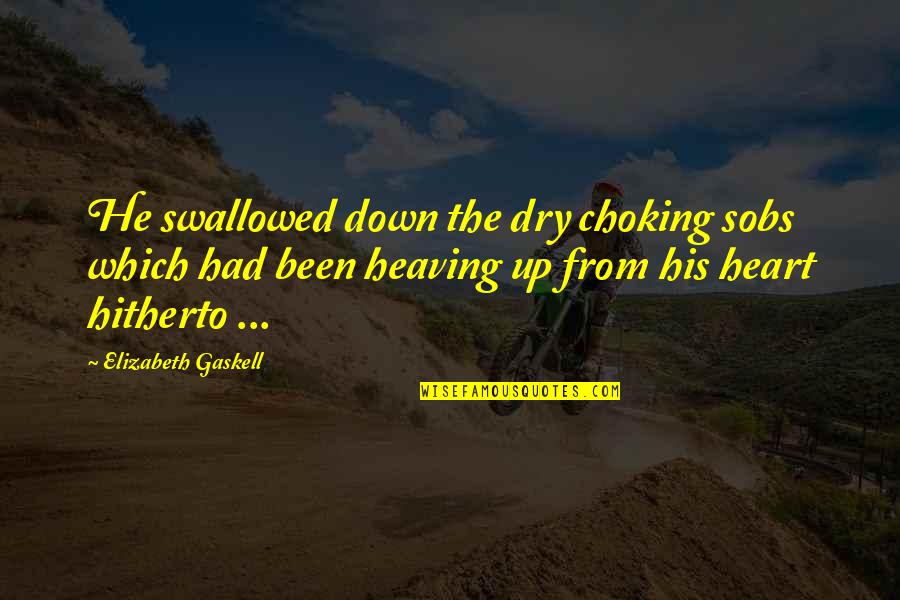 He swallowed down the dry choking sobs which had been heaving up from his heart hitherto ... —
Elizabeth Gaskell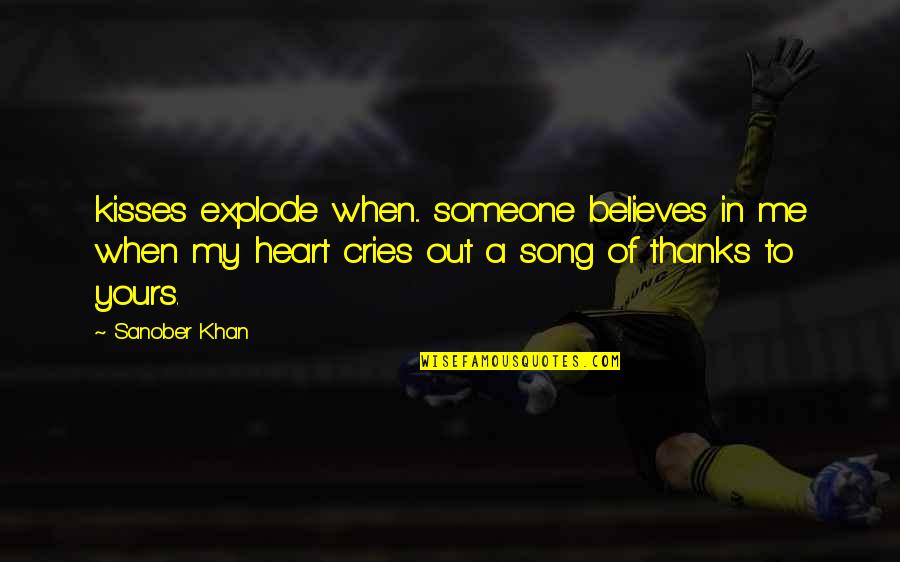 kisses explode
when...
someone
believes in me
when my heart cries out
a song of thanks
to yours. —
Sanober Khan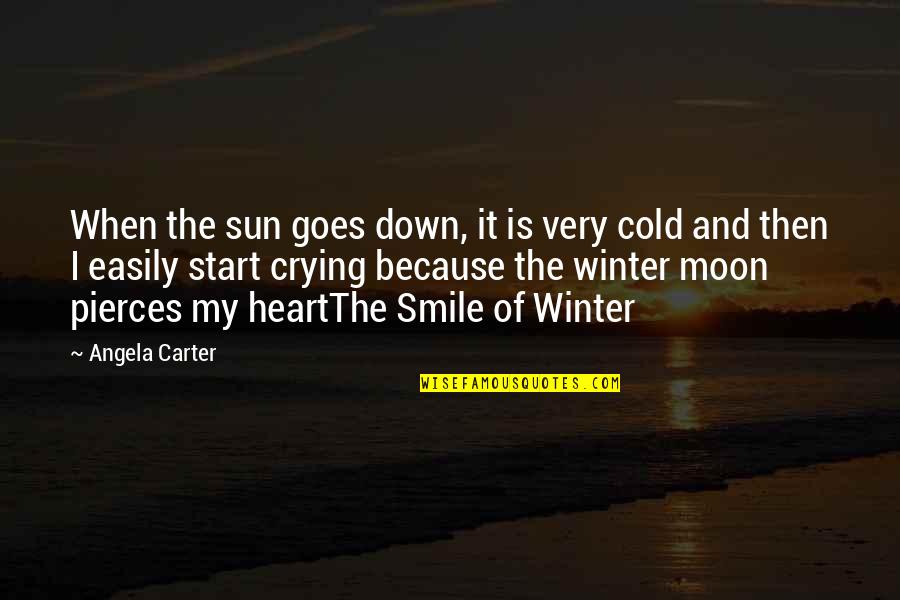 When the sun goes down, it is very cold and then I easily start crying because the winter moon pierces my heart
The Smile of Winter —
Angela Carter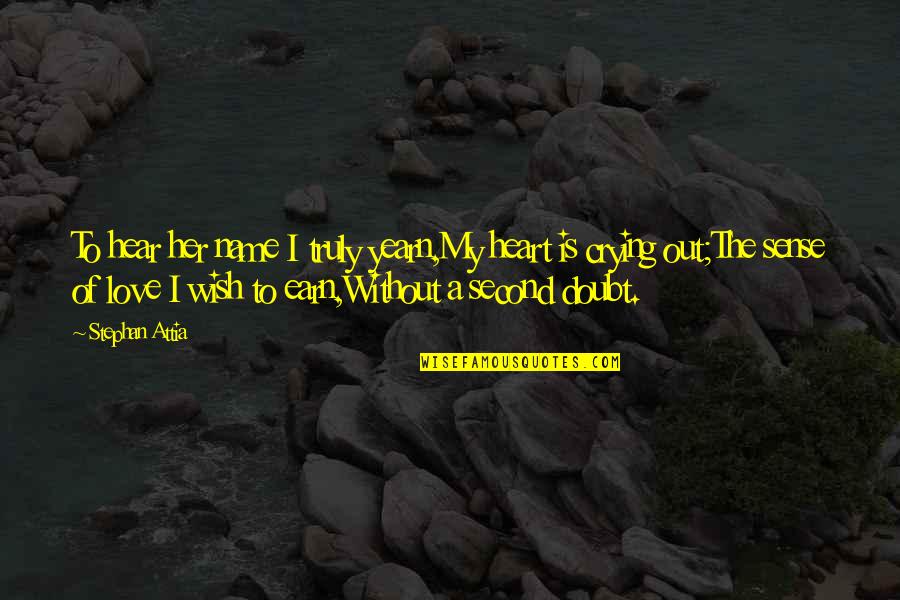 To hear her name I truly yearn,
My
heart is crying
out;
The sense of love I wish to earn,
Without a second doubt. —
Stephan Attia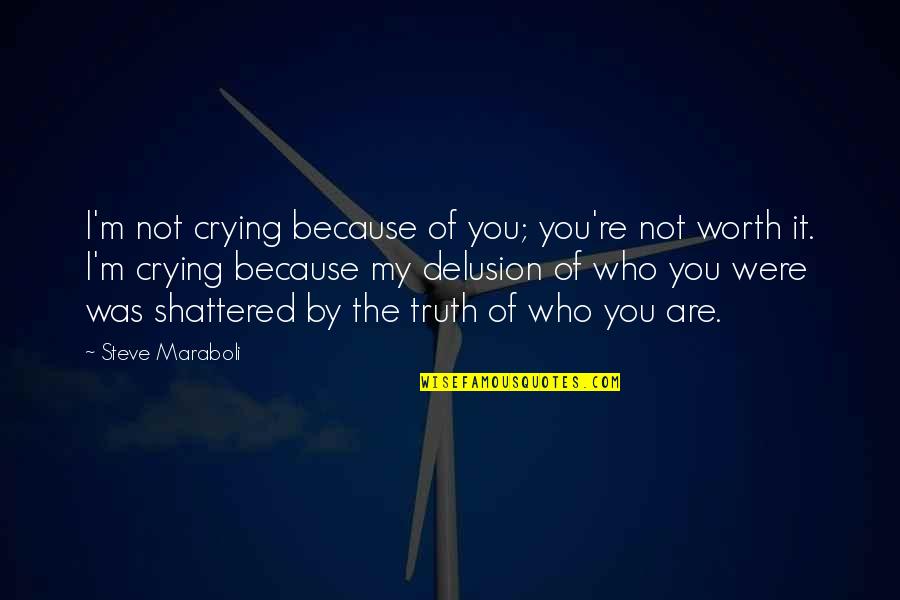 I'm not crying because of you; you're not worth it. I'm crying because my delusion of who you were was shattered by the truth of who you are. —
Steve Maraboli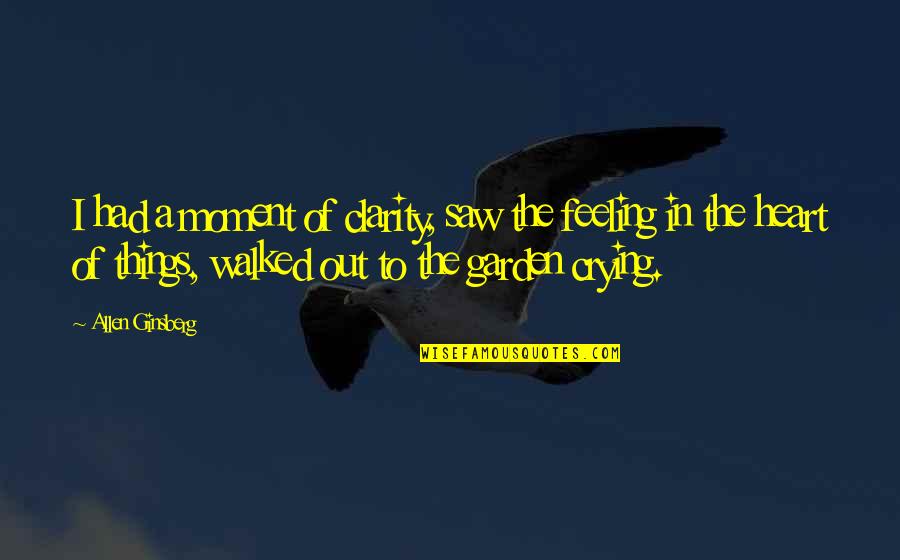 I had a moment of clarity, saw the feeling in the heart of things, walked out to the garden crying. —
Allen Ginsberg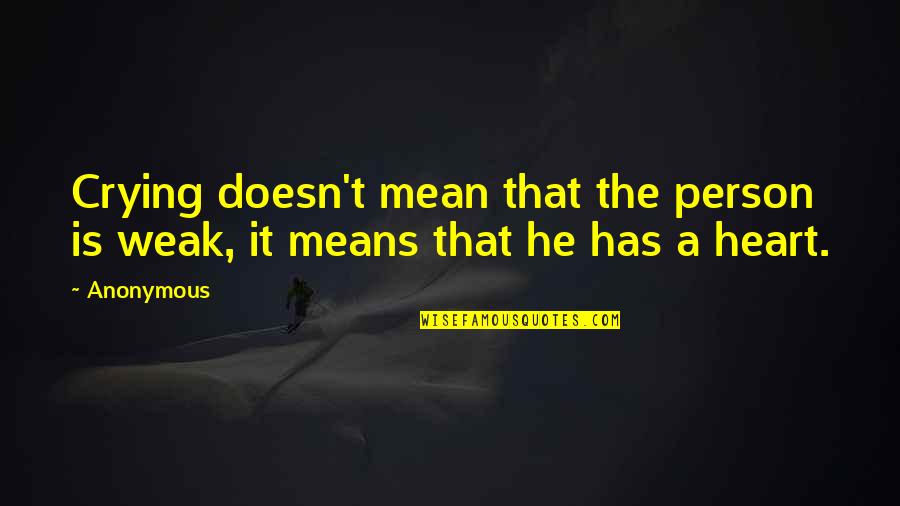 Crying doesn't mean that the person is weak, it means that he has a heart. —
Anonymous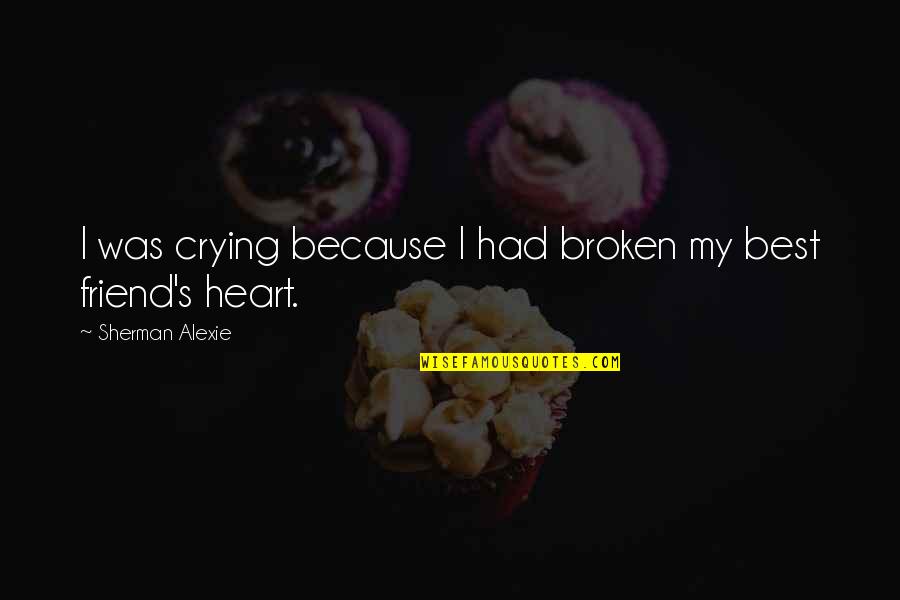 I was crying because I had broken my best friend's heart. —
Sherman Alexie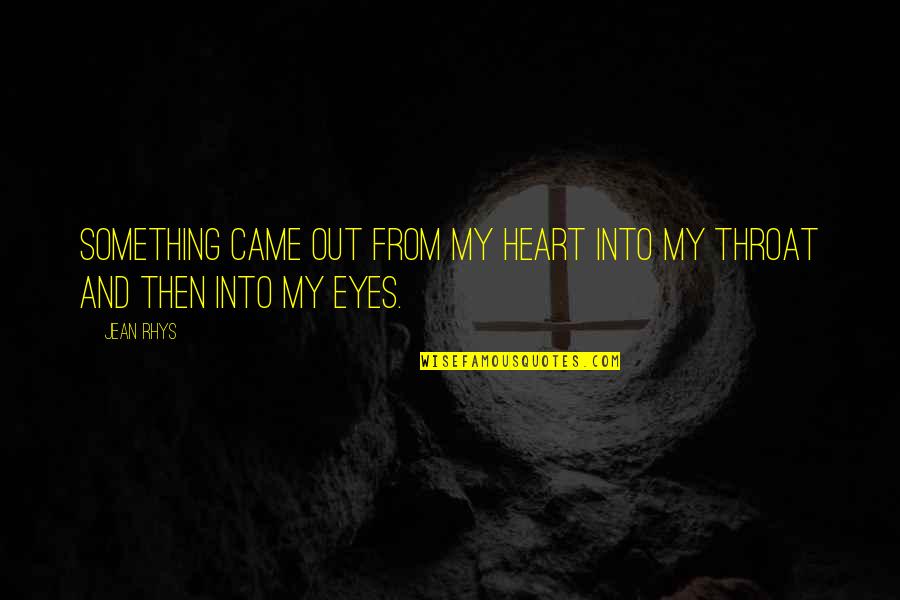 Something came out from my heart into my throat and then into my eyes. —
Jean Rhys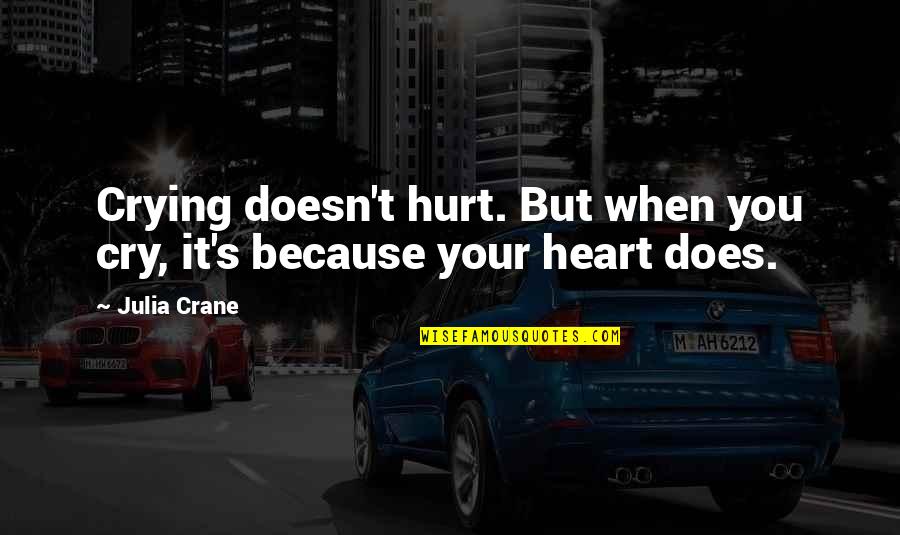 Crying doesn't hurt. But when you cry, it's because your heart does. —
Julia Crane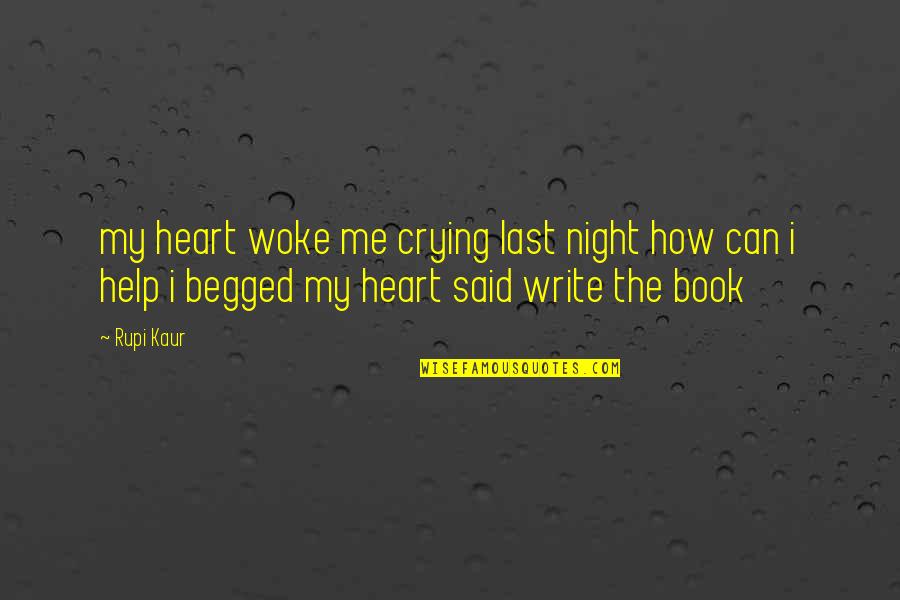 my heart woke me crying last night how can i help i begged my heart said write the book —
Rupi Kaur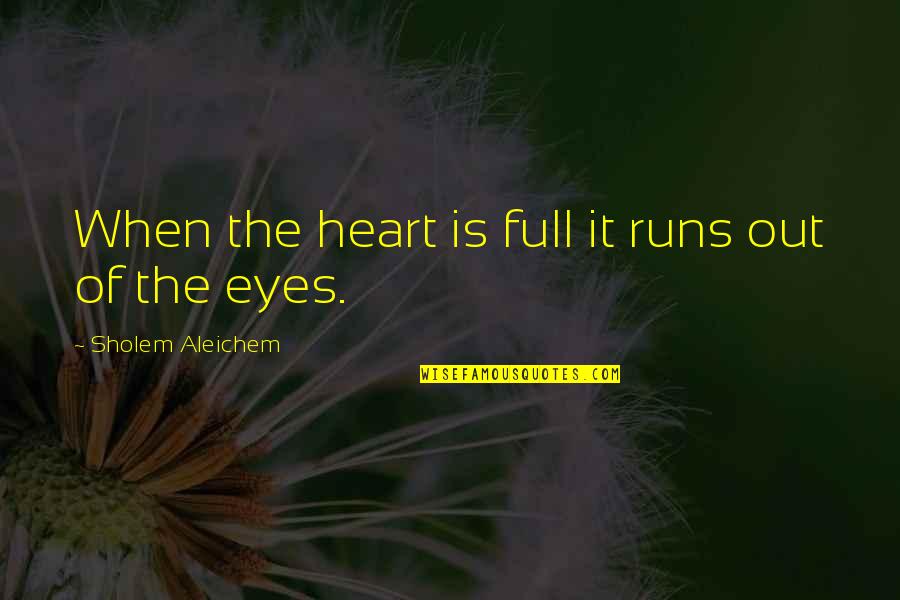 When the heart is full it runs out of the eyes. —
Sholem Aleichem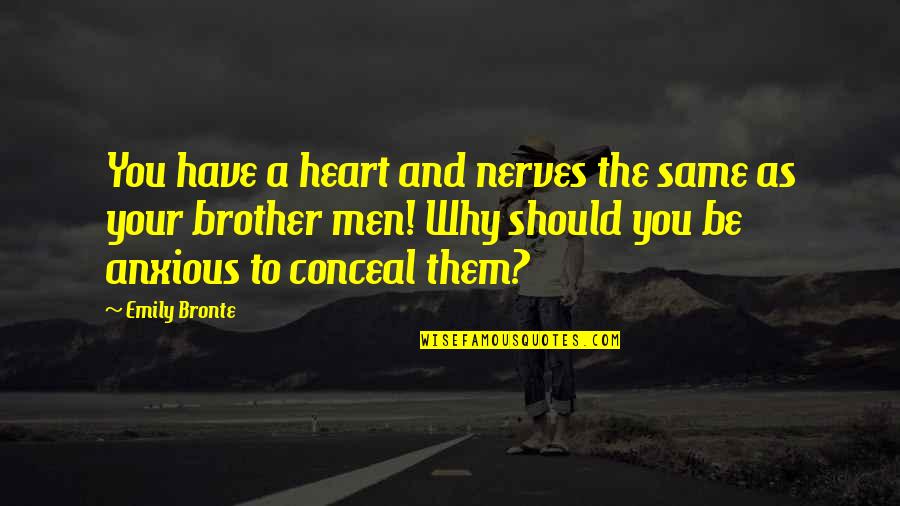 You have a heart and nerves the same as your brother men! Why should you be anxious to conceal them? —
Emily Bronte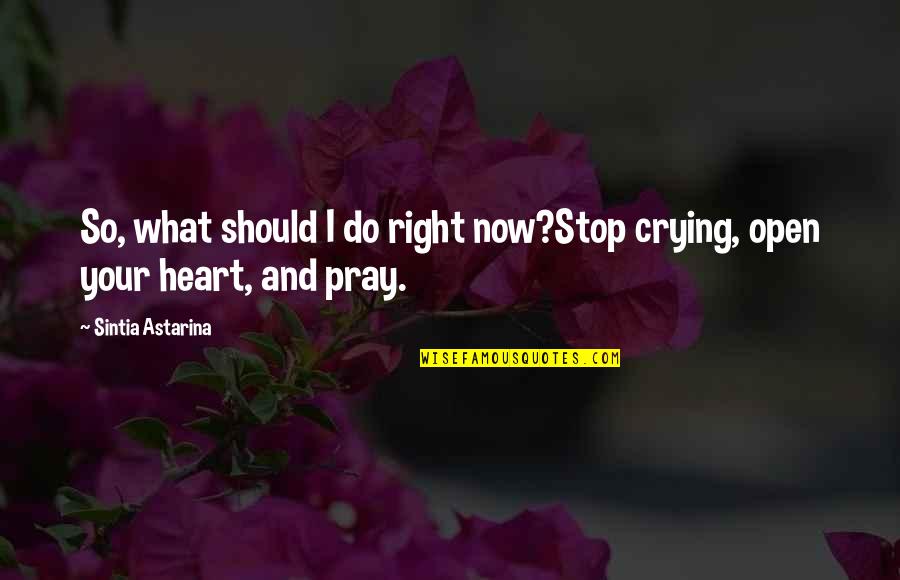 So, what should I do right now?
Stop crying, open your heart, and pray. —
Sintia Astarina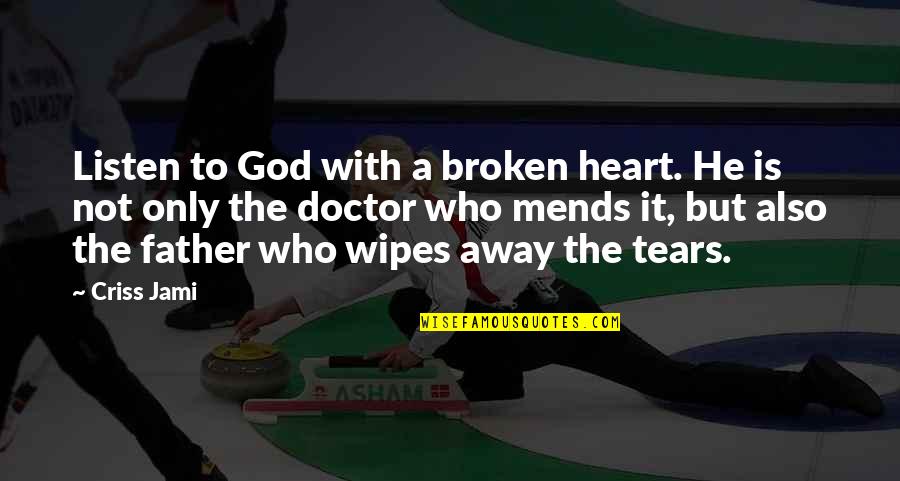 Listen to God with a broken heart. He is not only the doctor who mends it, but also the father who wipes away the tears. —
Criss Jami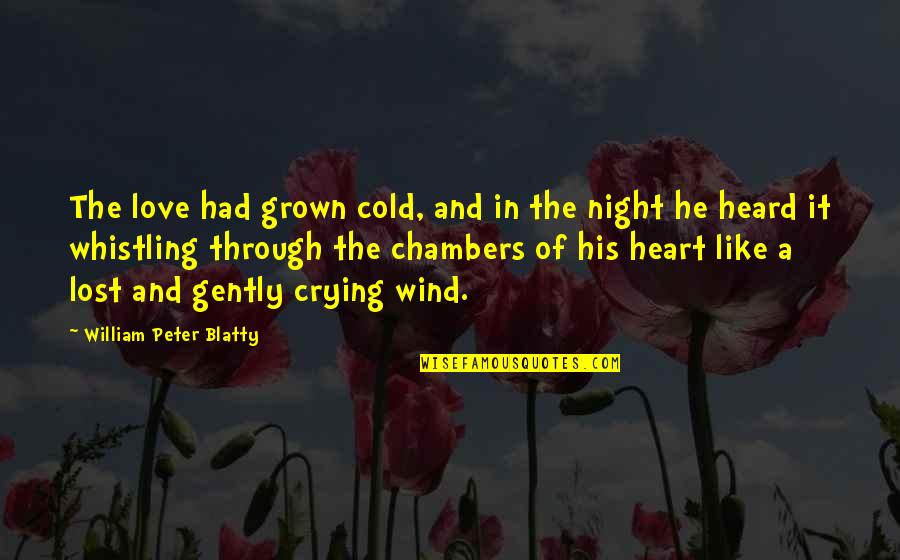 The love had grown cold, and in the night he heard it whistling through the chambers of his heart like a lost and gently crying wind. —
William Peter Blatty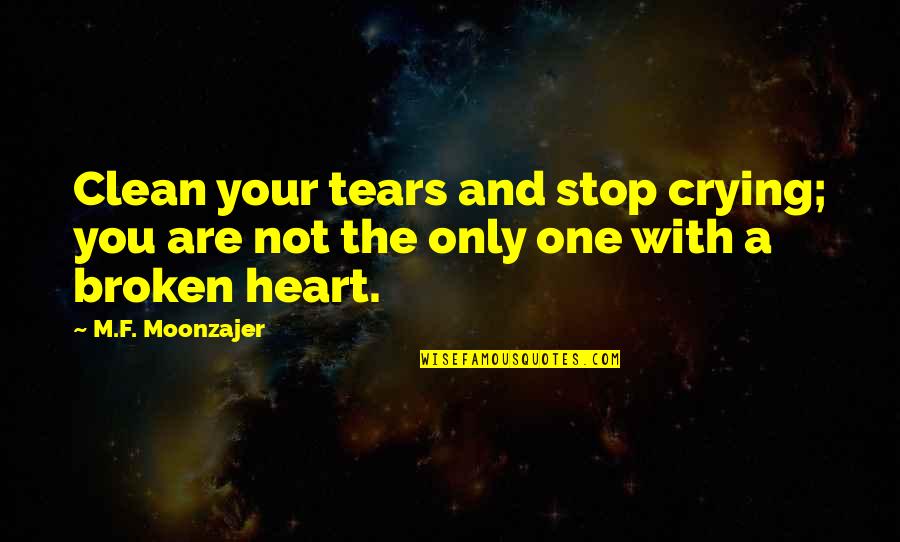 Clean your tears and stop crying; you are not the only one with a broken heart. —
M.F. Moonzajer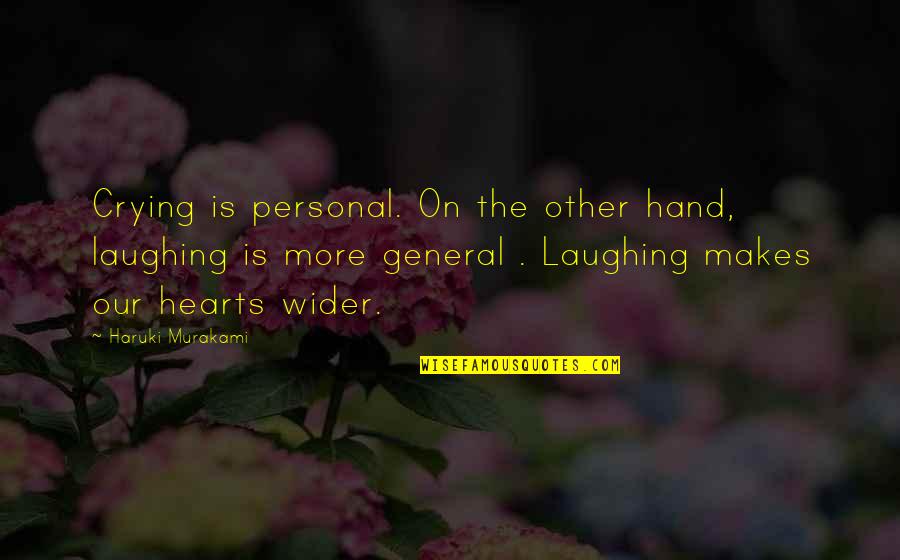 Crying is personal. On the other hand, laughing is more general . Laughing makes our hearts wider. —
Haruki Murakami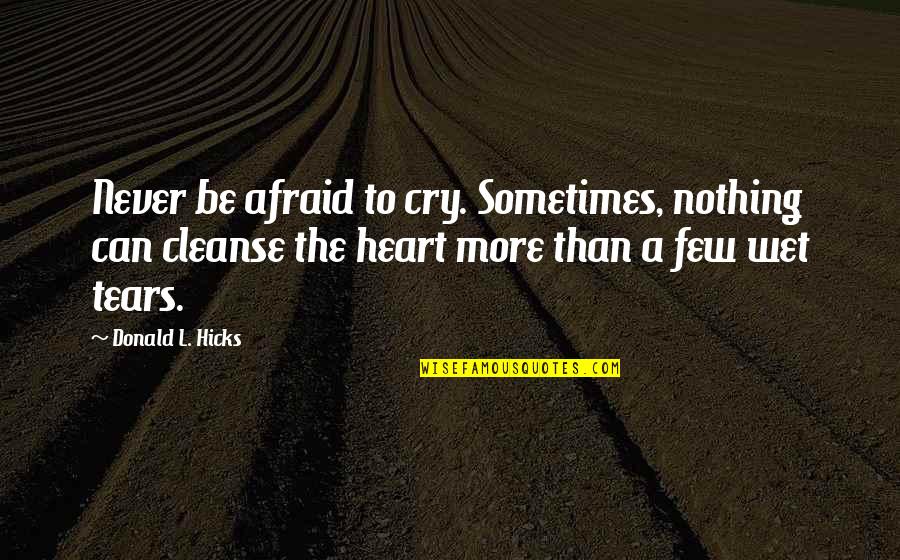 Never be afraid to cry. Sometimes, nothing can cleanse the heart more than a few wet tears. —
Donald L. Hicks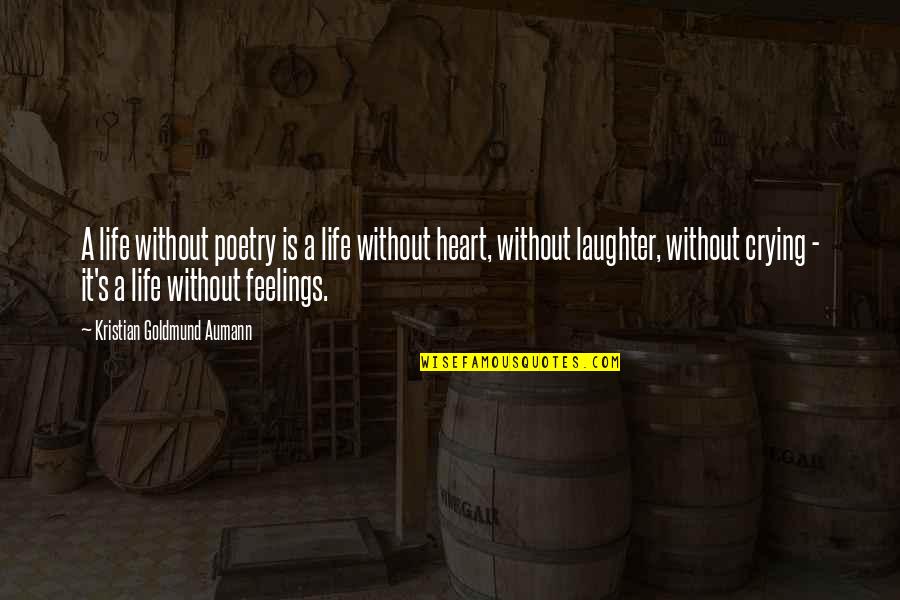 A life without poetry is a life without heart, without laughter, without crying - it's a life without feelings. —
Kristian Goldmund Aumann