Hard To Please Quotes
Collection of top 35 famous quotes about Hard To Please
Hard To Please Quotes & Sayings
Happy to read and share the best inspirational Hard To Please quotes, sayings and quotations on Wise Famous Quotes.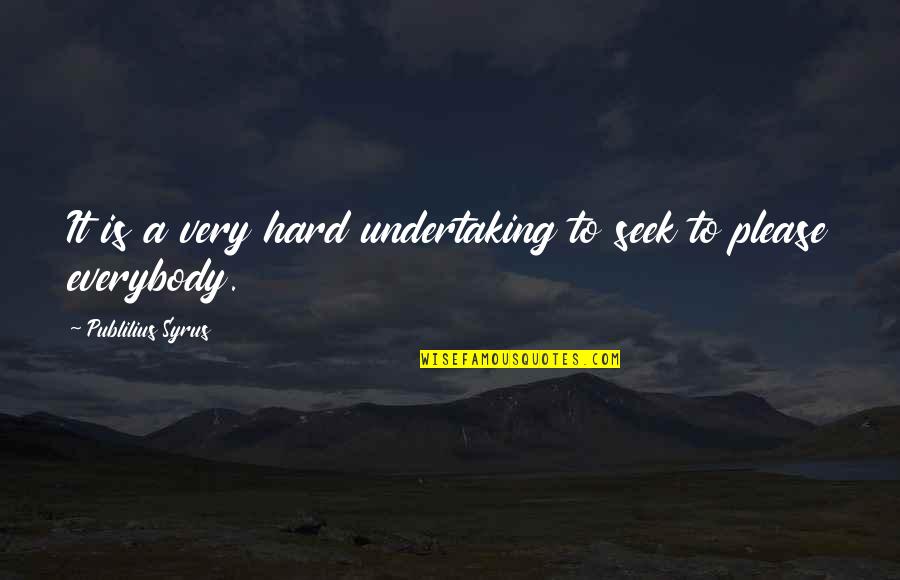 It is a very hard undertaking to seek to please everybody.
—
Publilius Syrus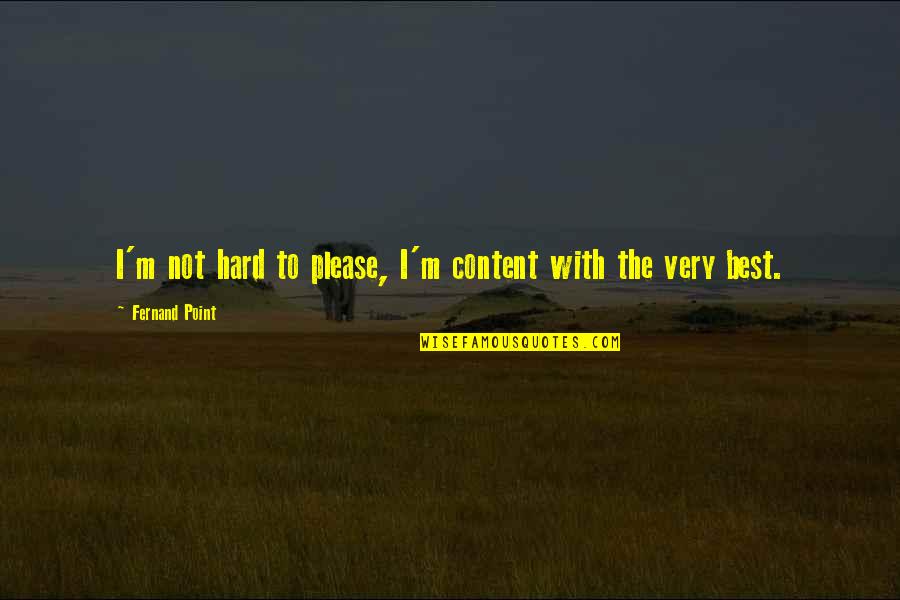 I'm not hard to please, I'm content with the very best.
—
Fernand Point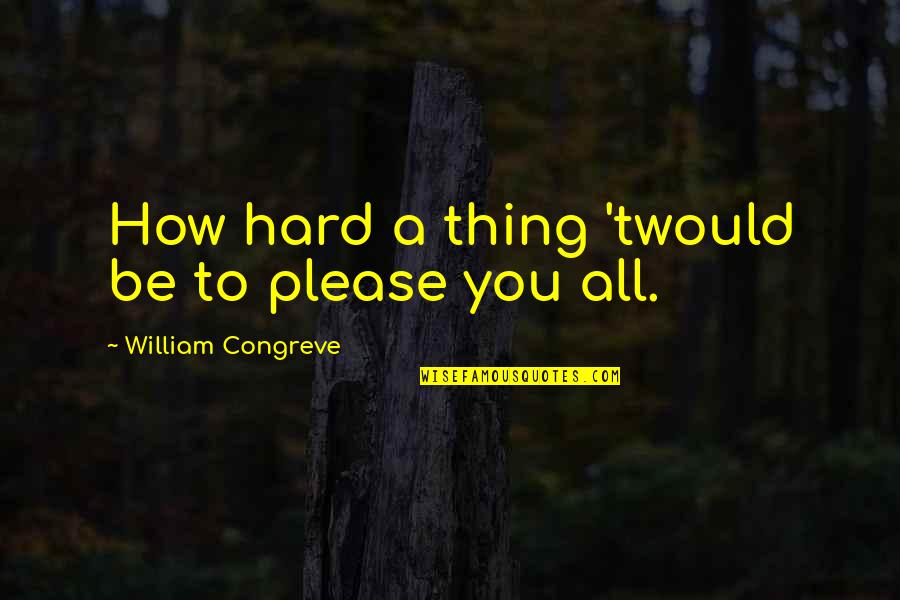 How hard a thing 'twould be to please you all.
—
William Congreve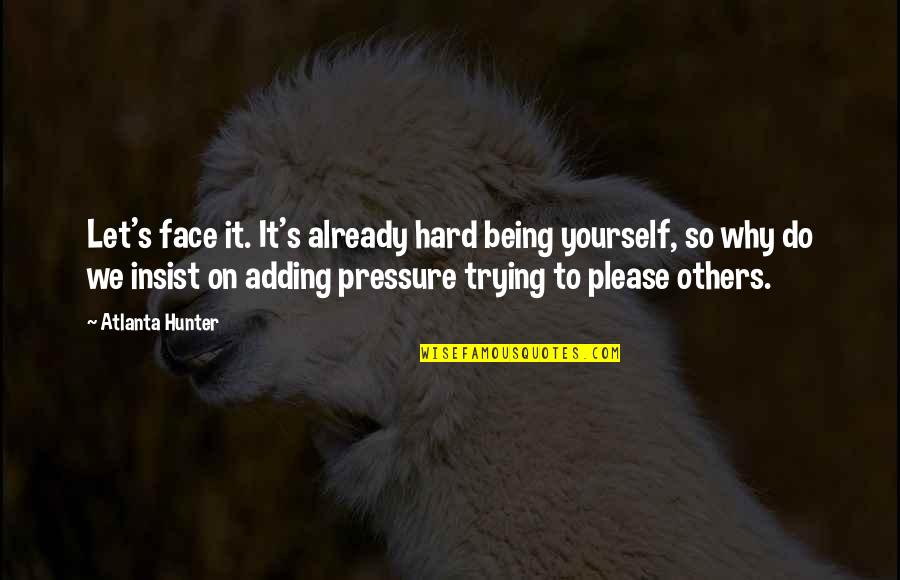 Let's face it. It's already hard being yourself, so why do we insist on adding pressure trying to please others. —
Atlanta Hunter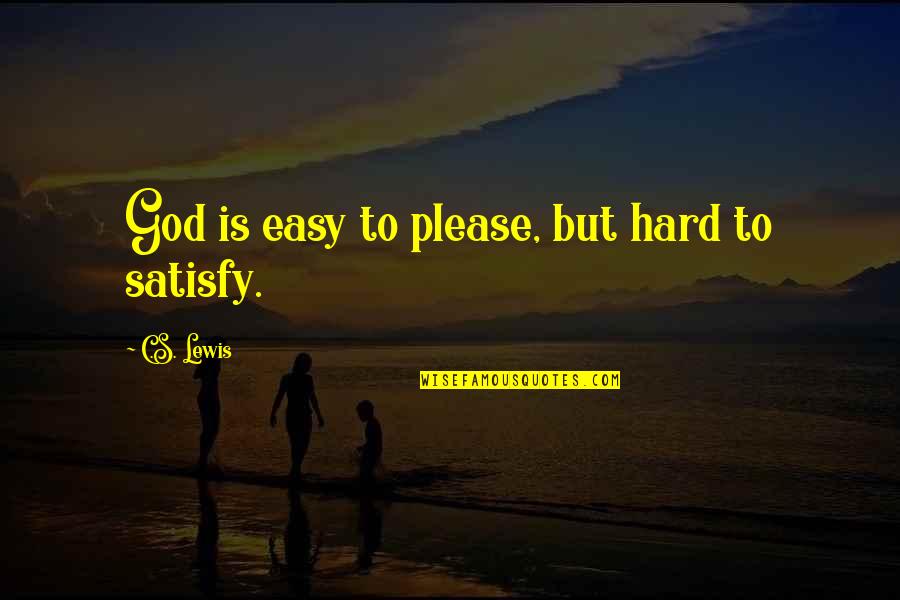 God is easy to please, but hard to satisfy. —
C.S. Lewis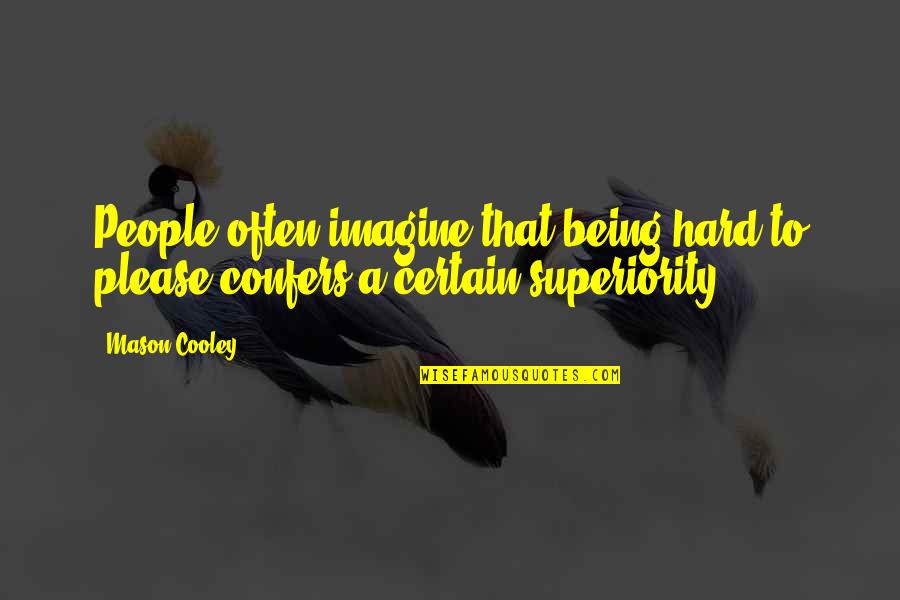 People often imagine that being
hard to please
confers a certain superiority. —
Mason Cooley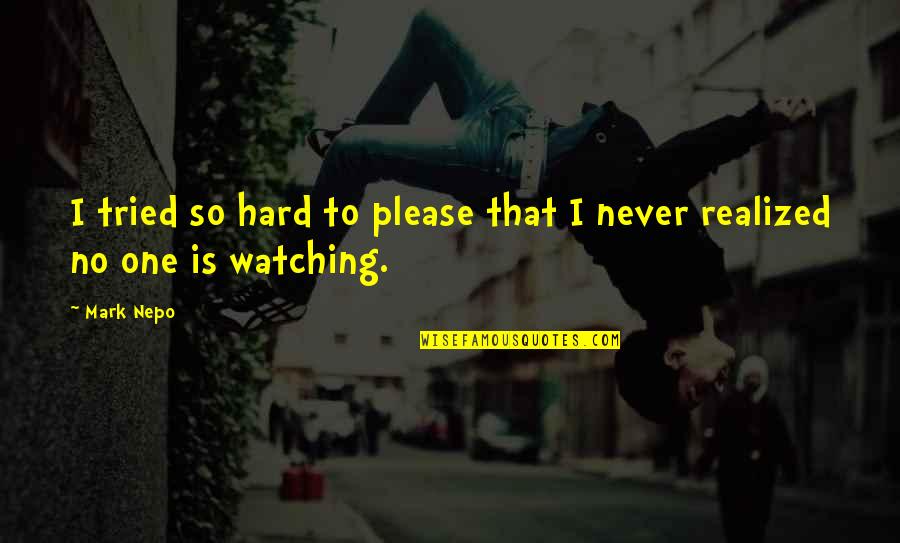 I tried so
hard to please
that I never realized no one is watching. —
Mark Nepo
Saying "please" without saying it to someone you don't want to say "please" to in the first place tops the list of hard. —
Rita Williams-Garcia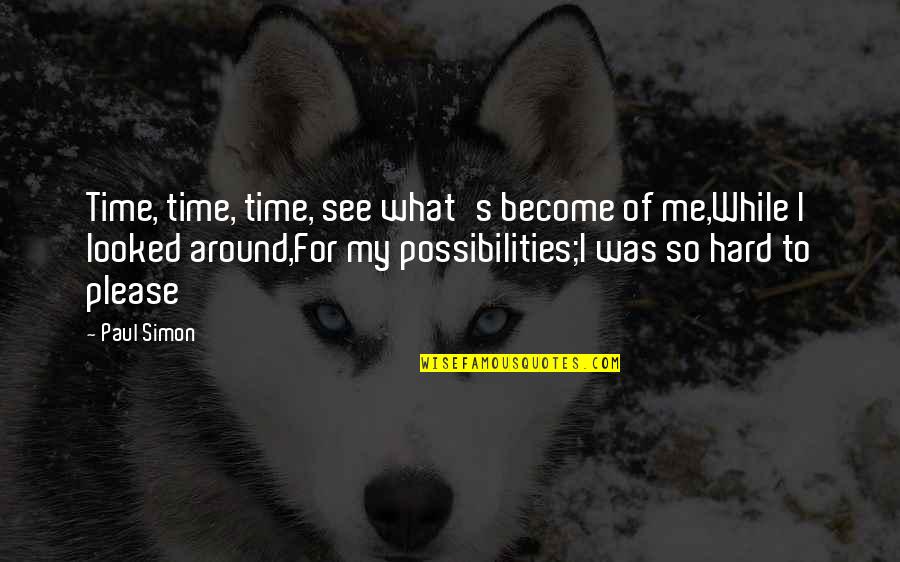 Time, time, time, see what's become of me,
While I looked around,
For my possibilities;
I was so
hard to please
—
Paul Simon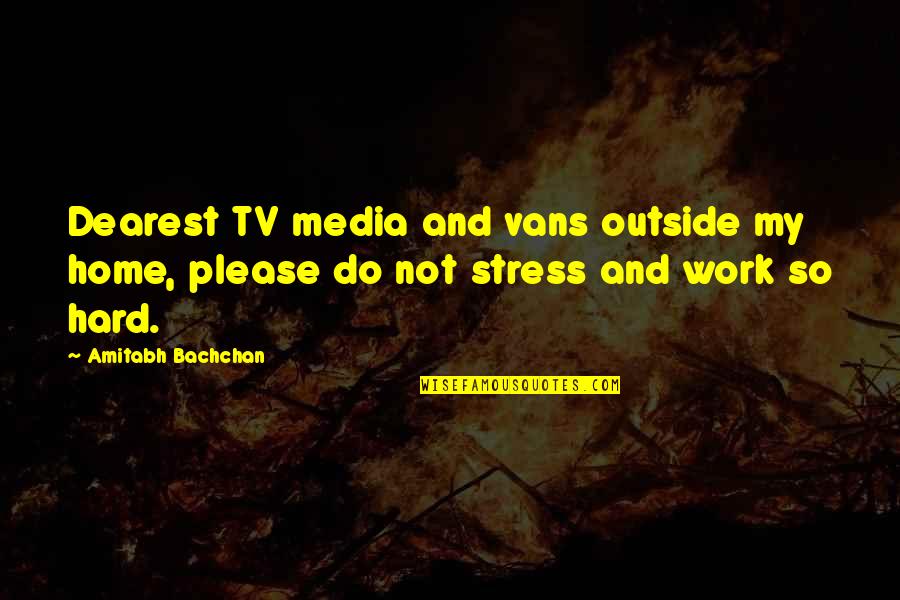 Dearest TV media and vans outside my home, please do not stress and work so hard. —
Amitabh Bachchan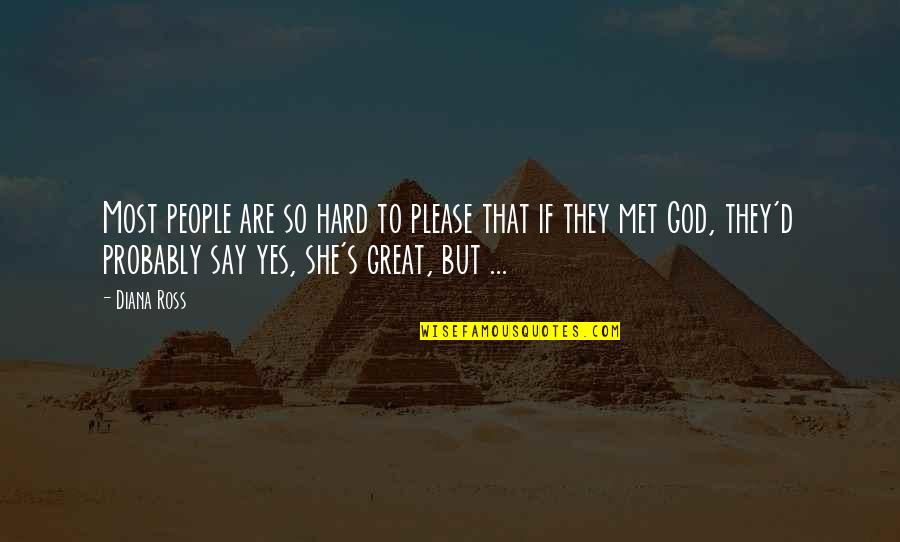 Most people are so
hard to please
that if they met God, they'd probably say yes, she's great, but ... —
Diana Ross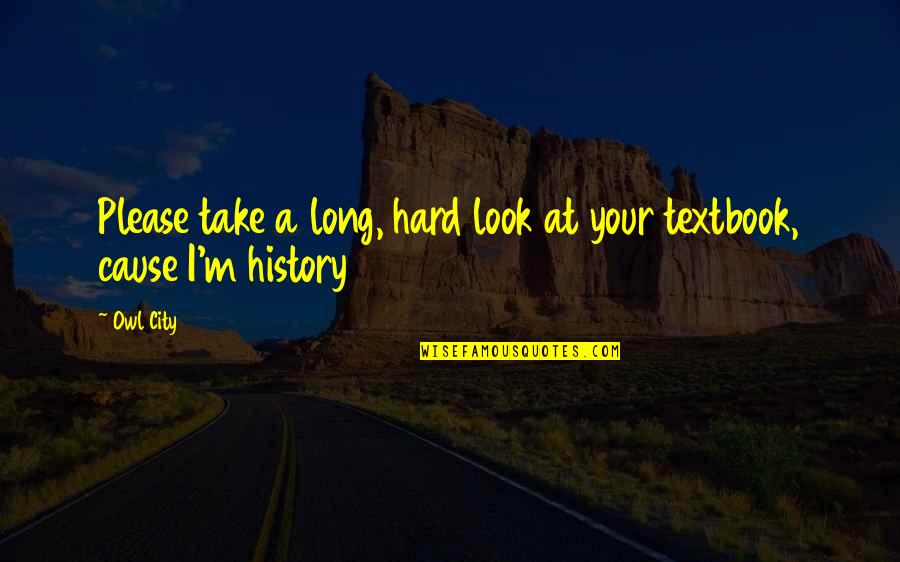 Please take a long, hard look at your textbook, cause I'm history —
Owl City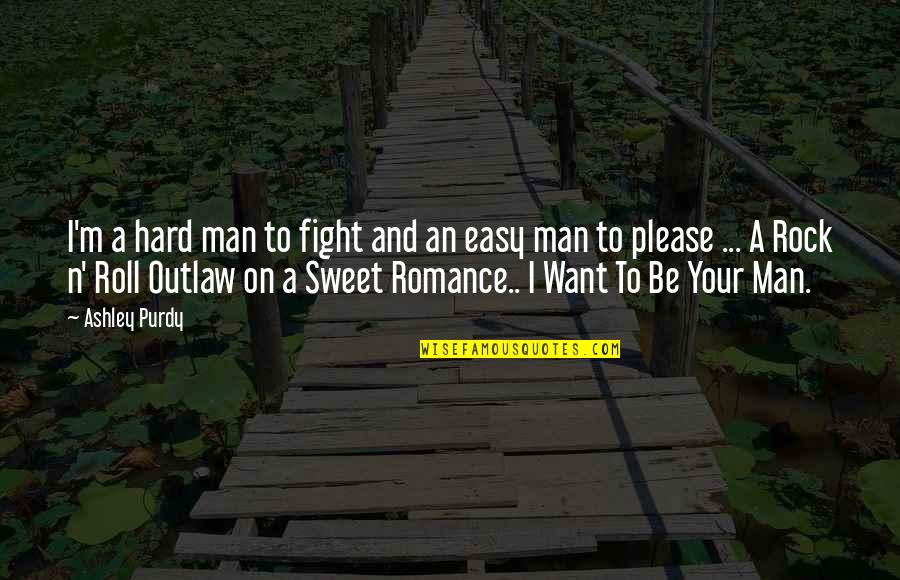 I'm a hard man to fight and an easy man to please ... A Rock n' Roll Outlaw on a Sweet Romance.. I Want To Be Your Man. —
Ashley Purdy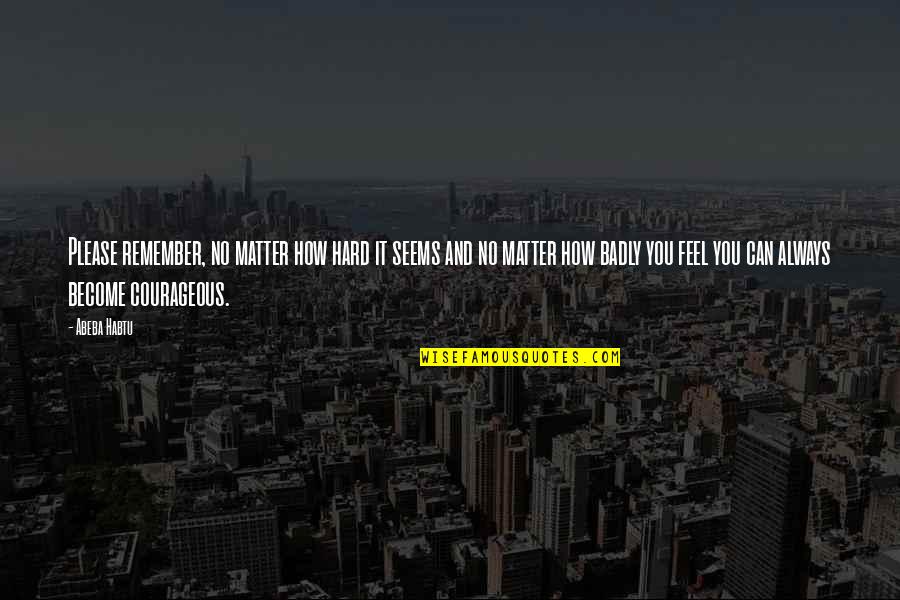 Please remember, no matter how hard it seems and no matter how badly you feel you can always become courageous. —
Abeba Habtu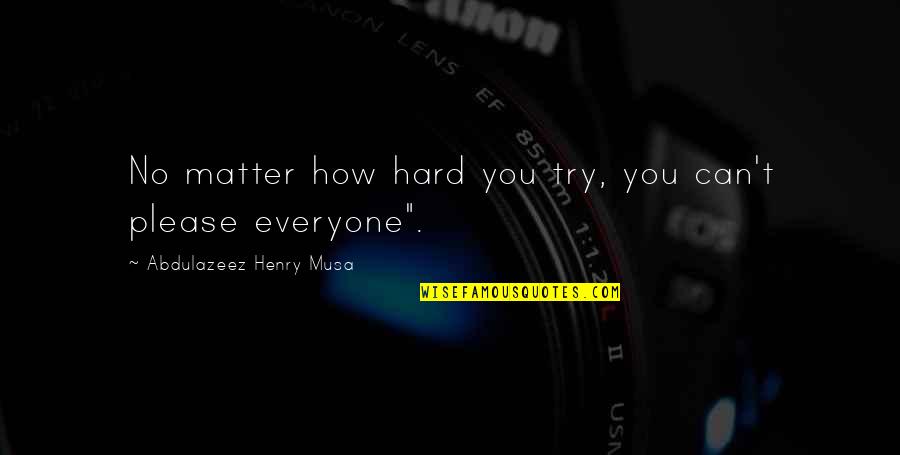 No matter how hard you try, you can't please everyone". —
Abdulazeez Henry Musa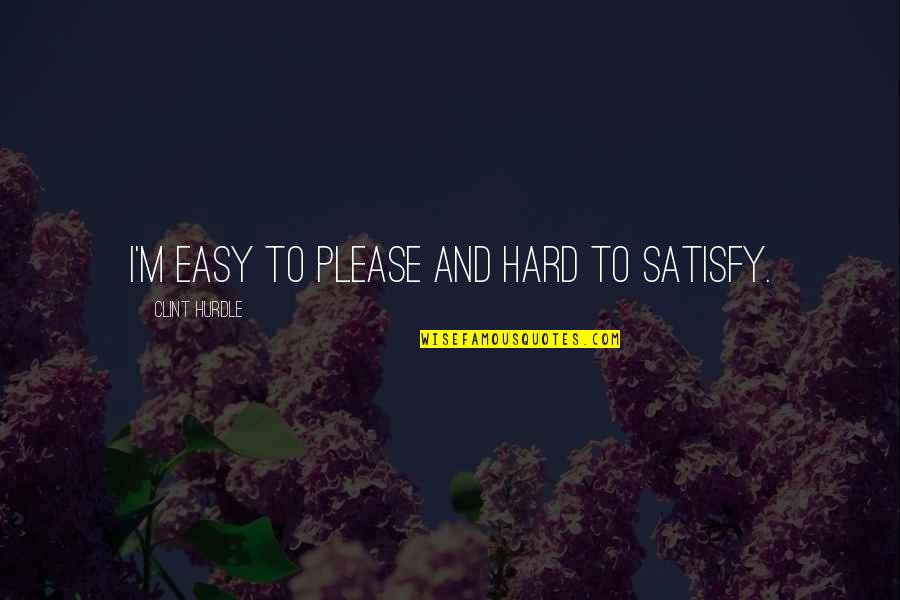 I'm easy to please and hard to satisfy. —
Clint Hurdle
I'm afraid that's inappropriate behavior for the schoolyard," Xavier teased. "I know my charm is hard to resist, but please tray and control yourself. —
Alexandra Adornetto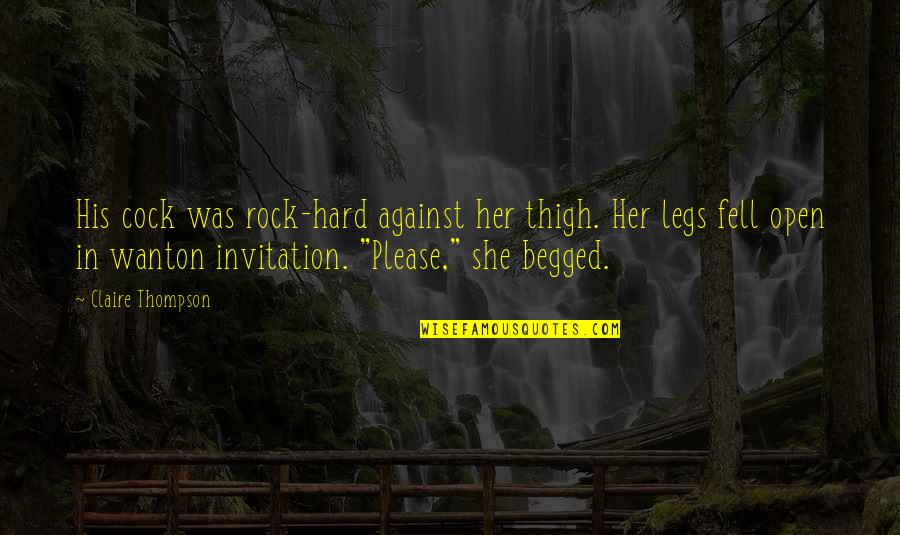 His cock was rock-hard against her thigh. Her legs fell open in wanton invitation. "Please," she begged. —
Claire Thompson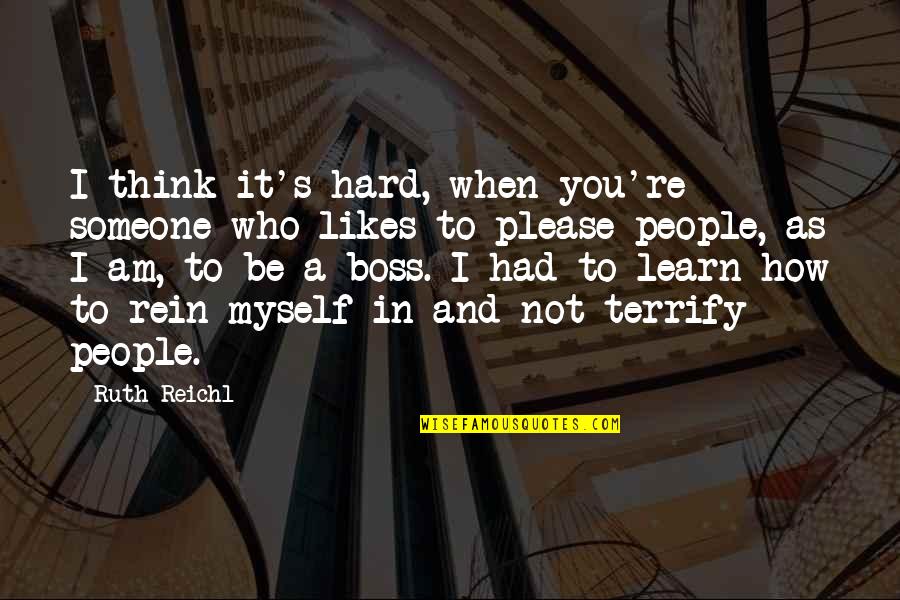 I think it's hard, when you're someone who likes to please people, as I am, to be a boss. I had to learn how to rein myself in and not terrify people. —
Ruth Reichl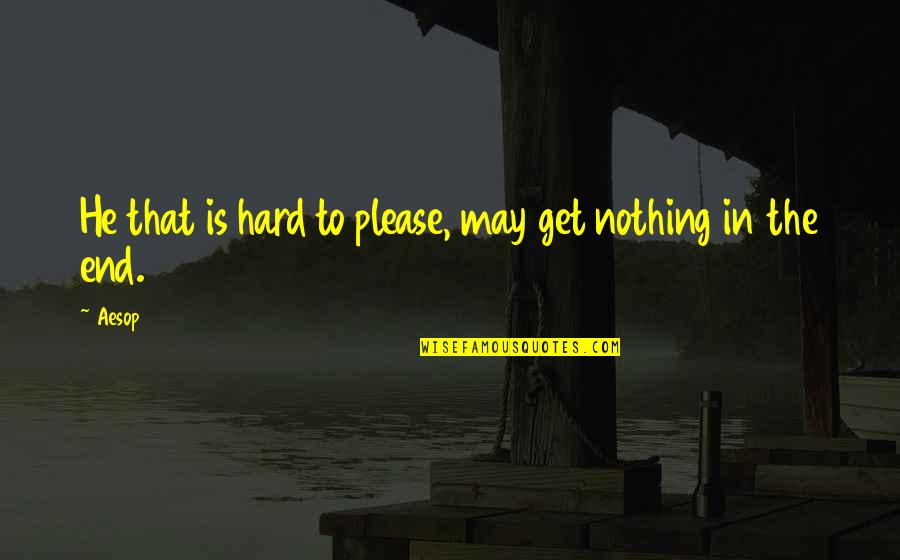 He that is
hard to please
, may get nothing in the end. —
Aesop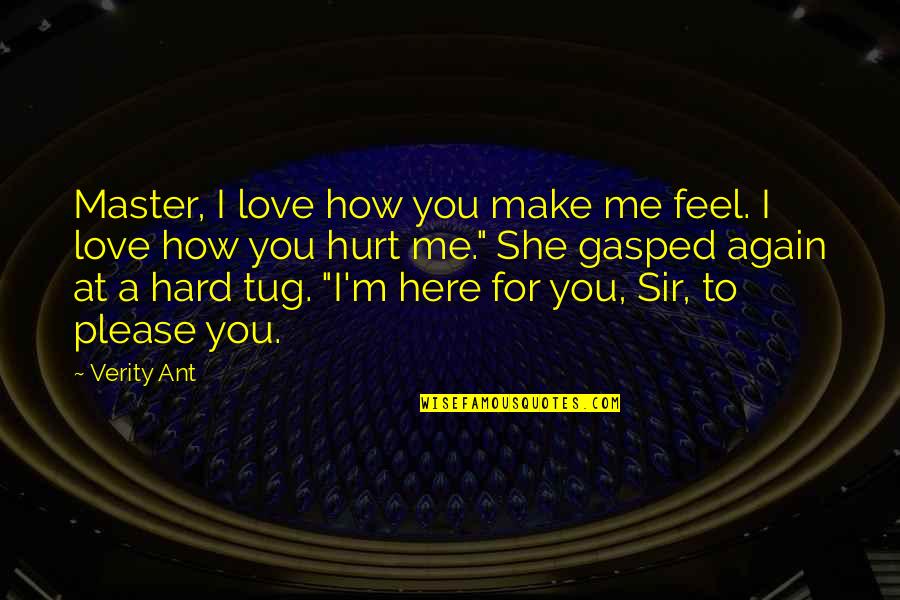 Master, I love how you make me feel. I love how you hurt me." She gasped again at a hard tug. "I'm here for you, Sir, to please you. —
Verity Ant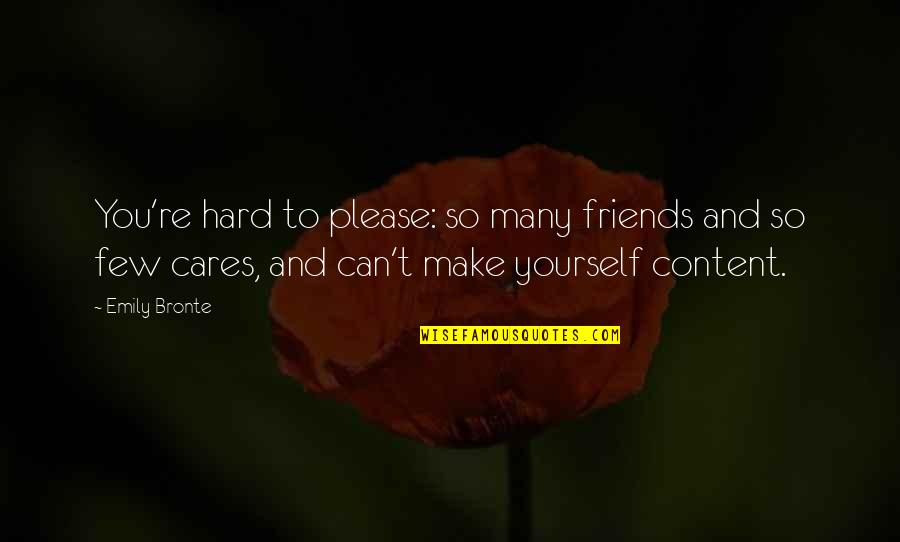 You're
hard to please
: so many friends and so few cares, and can't make yourself content. —
Emily Bronte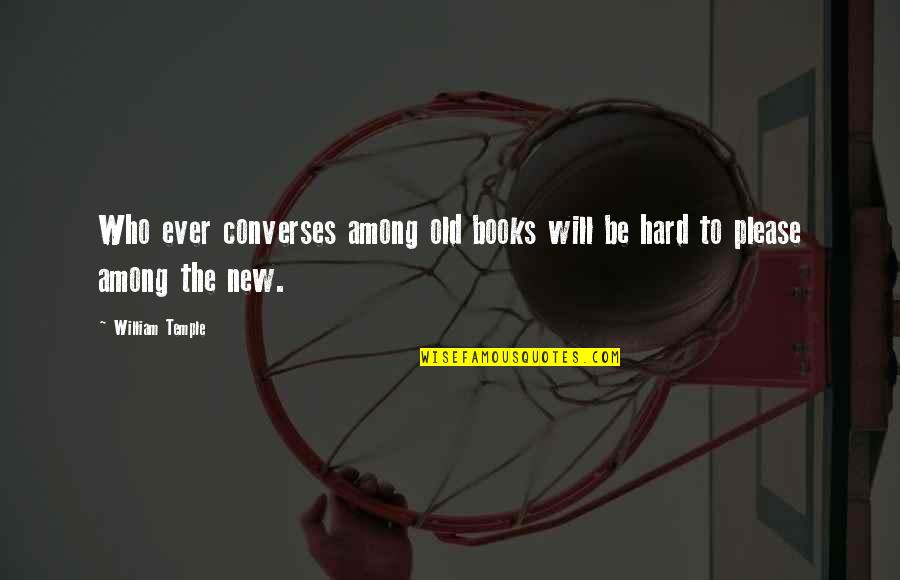 Who ever converses among old books will be
hard to please
among the new. —
William Temple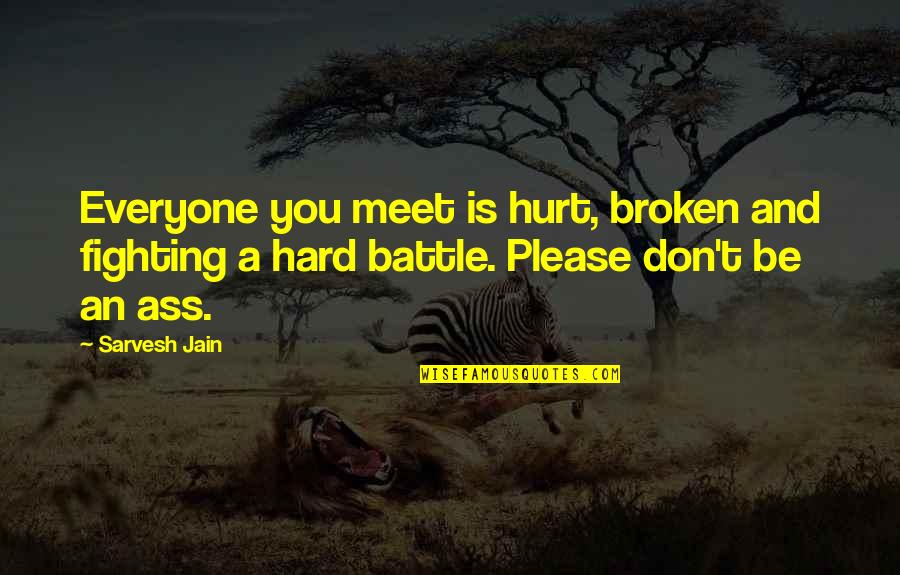 Everyone you meet is hurt, broken and fighting a hard battle. Please don't be an ass. —
Sarvesh Jain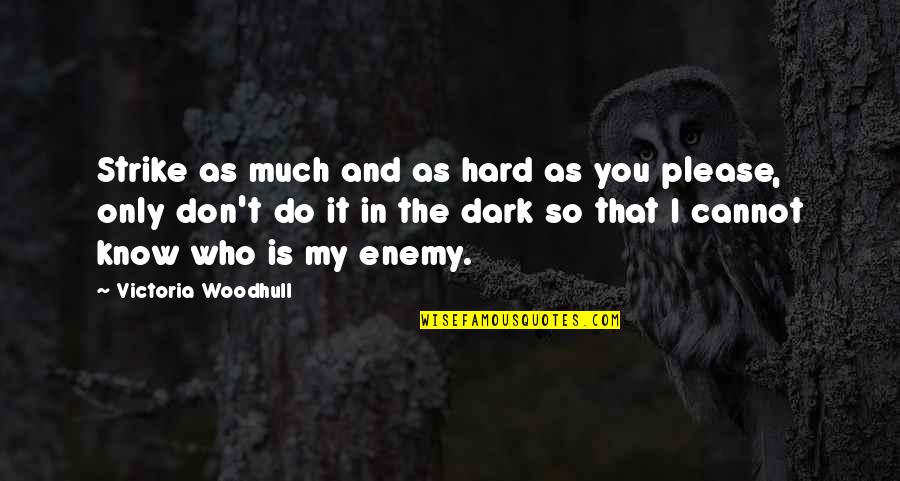 Strike as much and as hard as you please, only don't do it in the dark so that I cannot know who is my enemy. —
Victoria Woodhull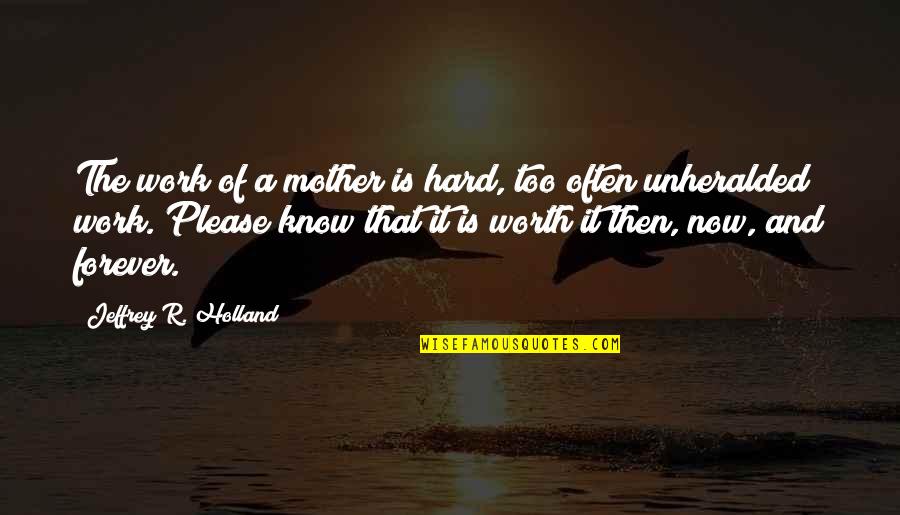 The work of a mother is hard, too often unheralded work. Please know that it is worth it then, now, and forever. —
Jeffrey R. Holland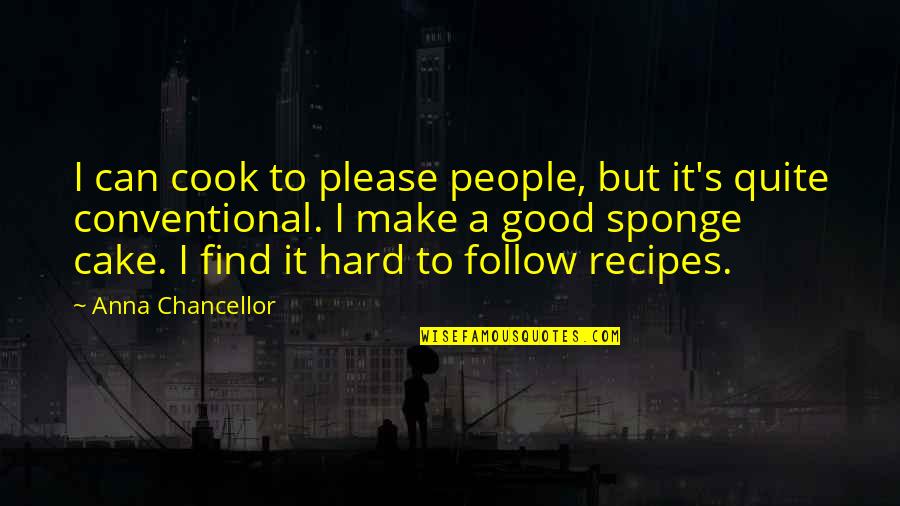 I can cook to please people, but it's quite conventional. I make a good sponge cake. I find it hard to follow recipes. —
Anna Chancellor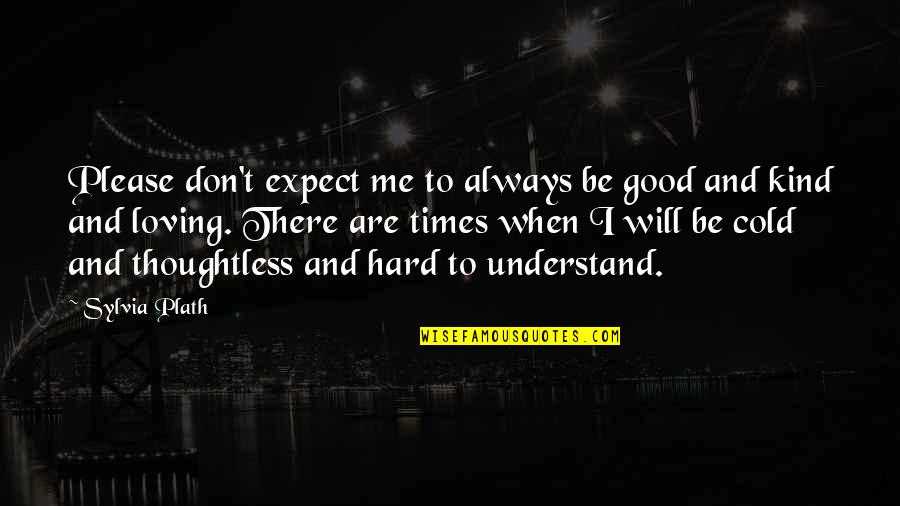 Please don't expect me to always be good and kind and loving. There are times when I will be cold and thoughtless and hard to understand. —
Sylvia Plath