Haines's Quotes
Collection of top 57 famous quotes about Haines's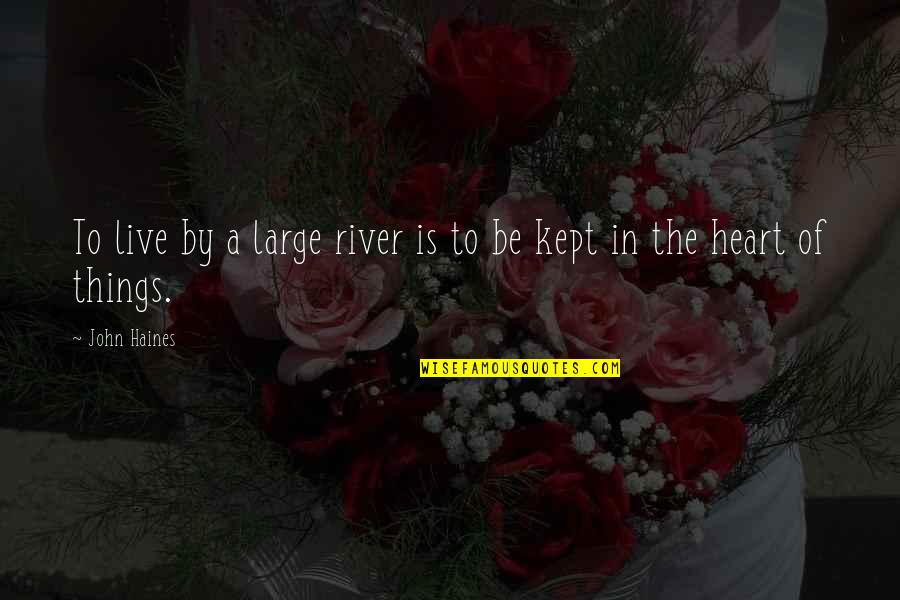 To live by a large river is to be kept in the heart of things.
—
John Haines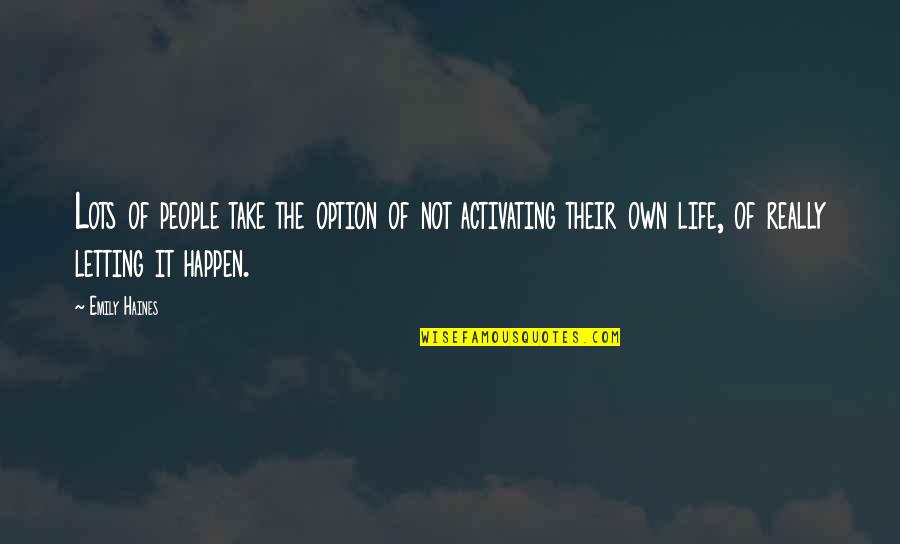 Lots of people take the option of not activating their own life, of really letting it happen.
—
Emily Haines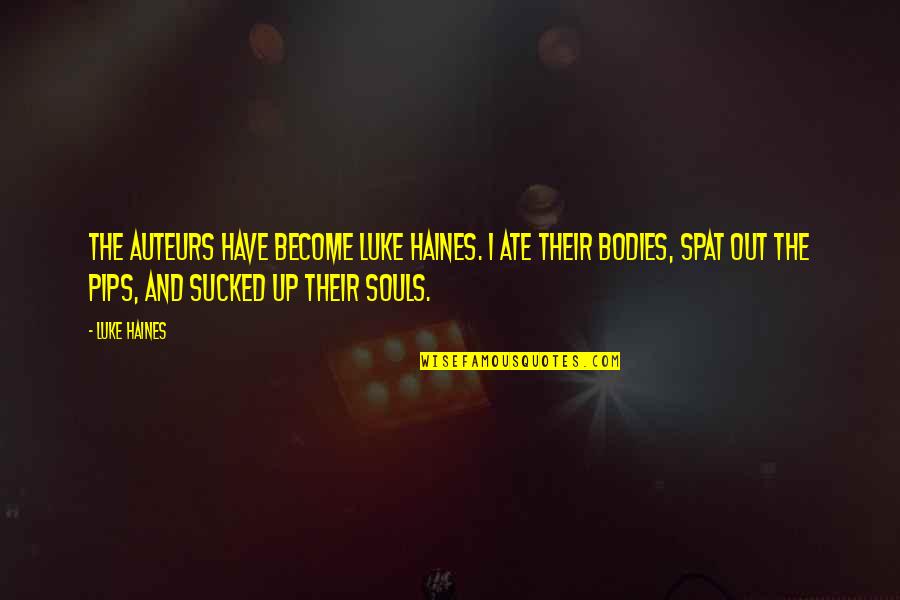 The Auteurs have become Luke Haines. I ate their bodies, spat out the pips, and sucked up their souls.
—
Luke Haines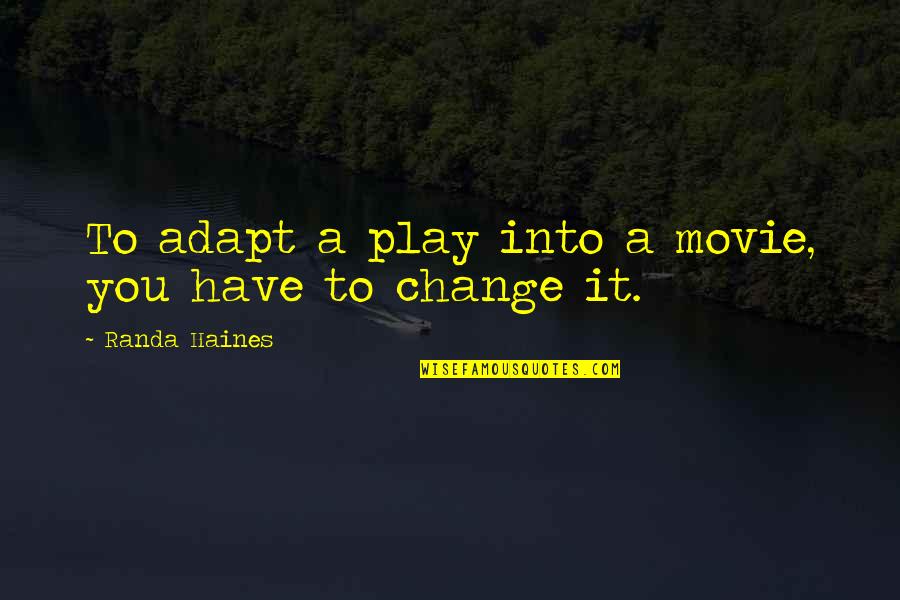 To adapt a play into a movie, you have to change it.
—
Randa Haines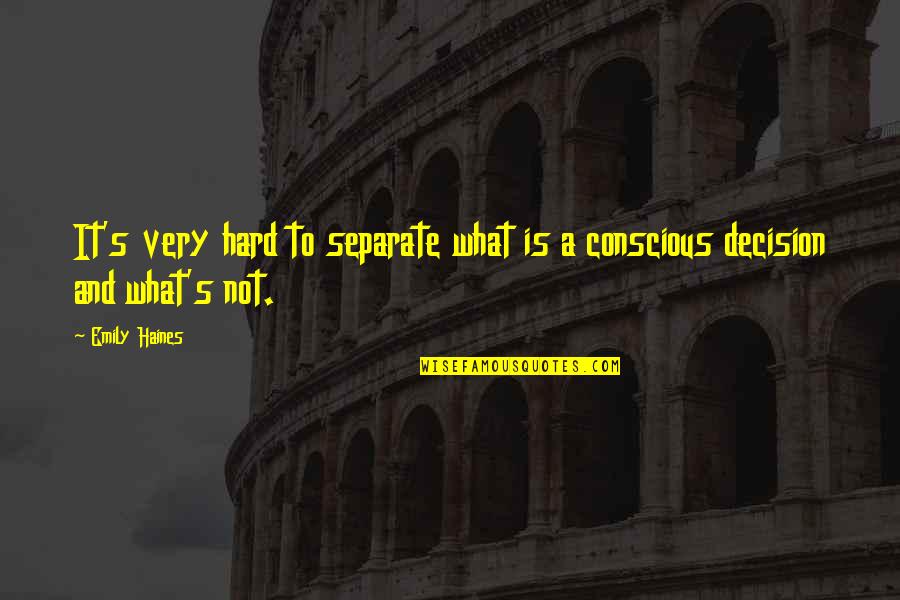 It's very hard to separate what is a conscious decision and what's not.
—
Emily Haines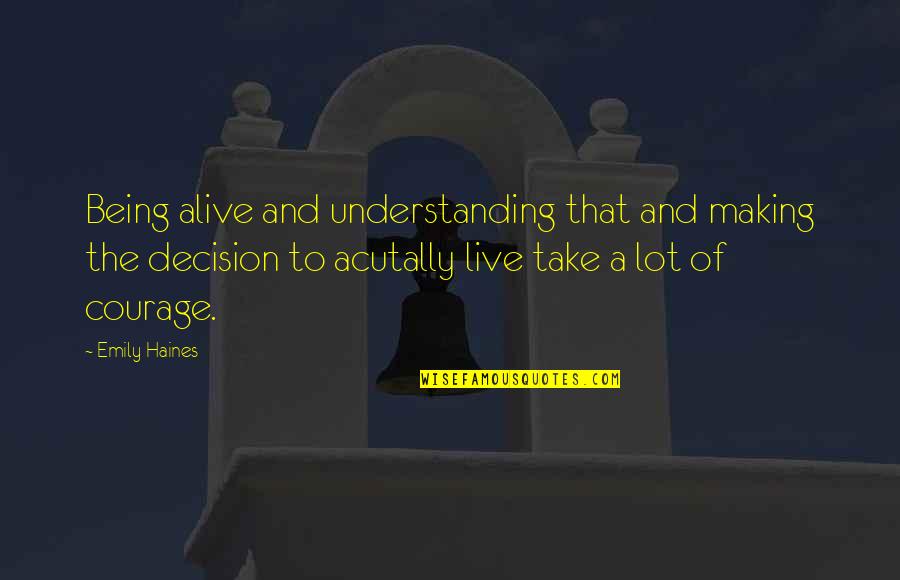 Being alive and understanding that and making the decision to acutally live take a lot of courage.
—
Emily Haines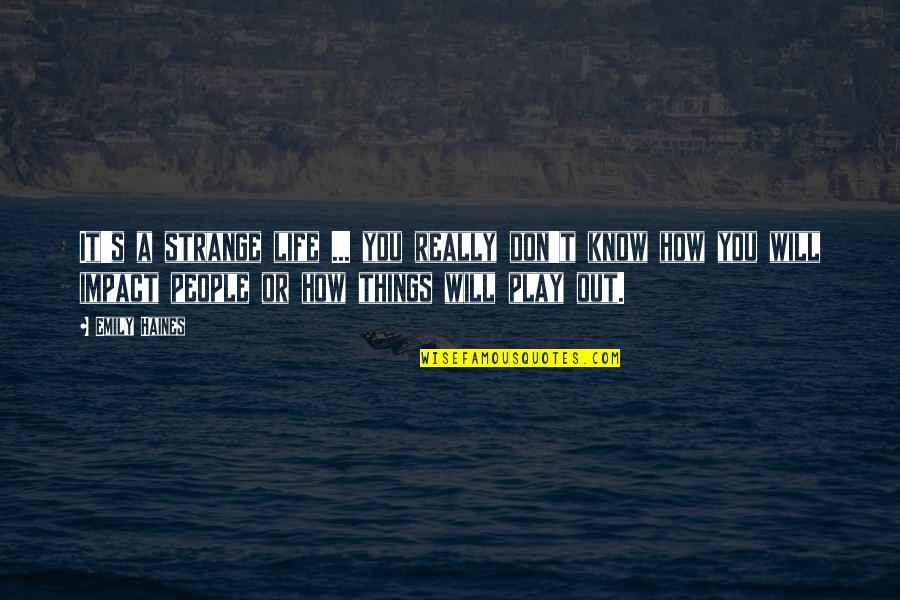 It's a strange life ... you really don't know how you will impact people or how things will play out.
—
Emily Haines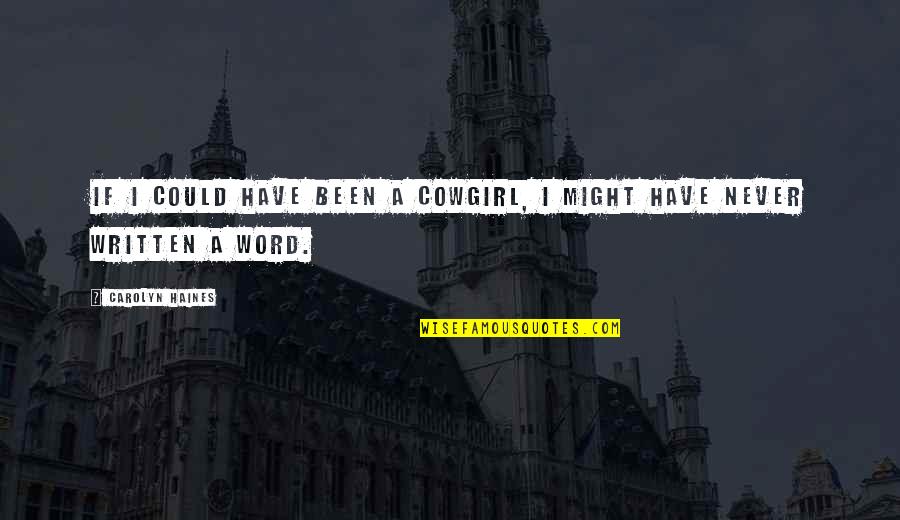 If I could have been a cowgirl, I might have never written a word.
—
Carolyn Haines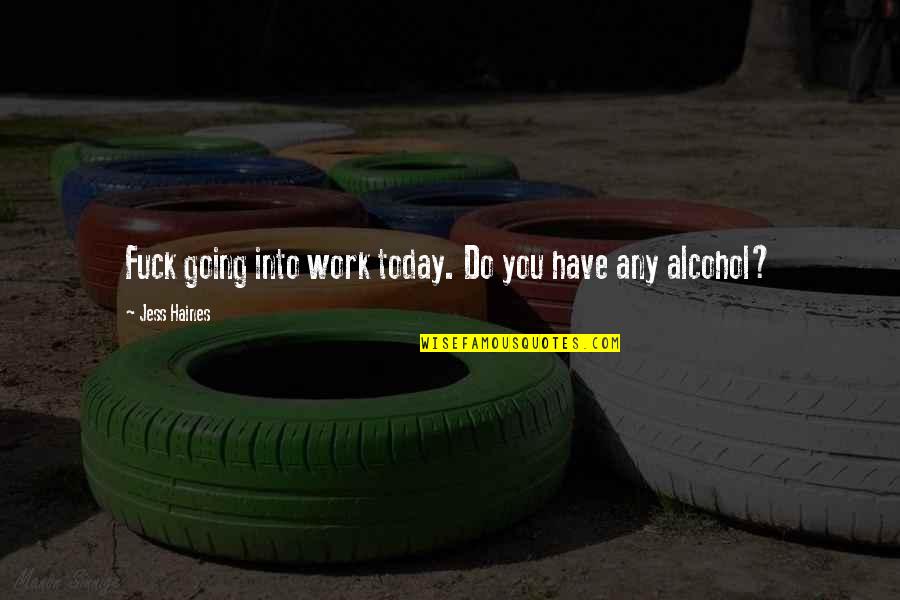 Fuck going into work today. Do you have any alcohol?
—
Jess Haines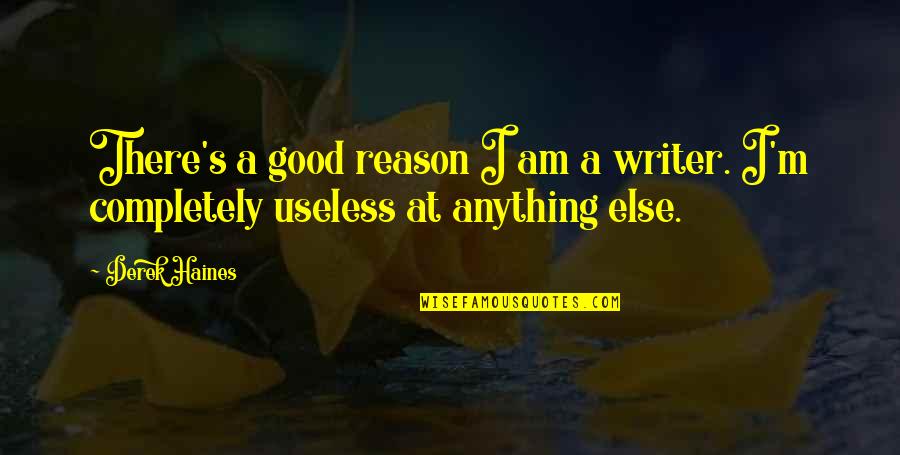 There's a good reason I am a writer. I'm completely useless at anything else.
—
Derek Haines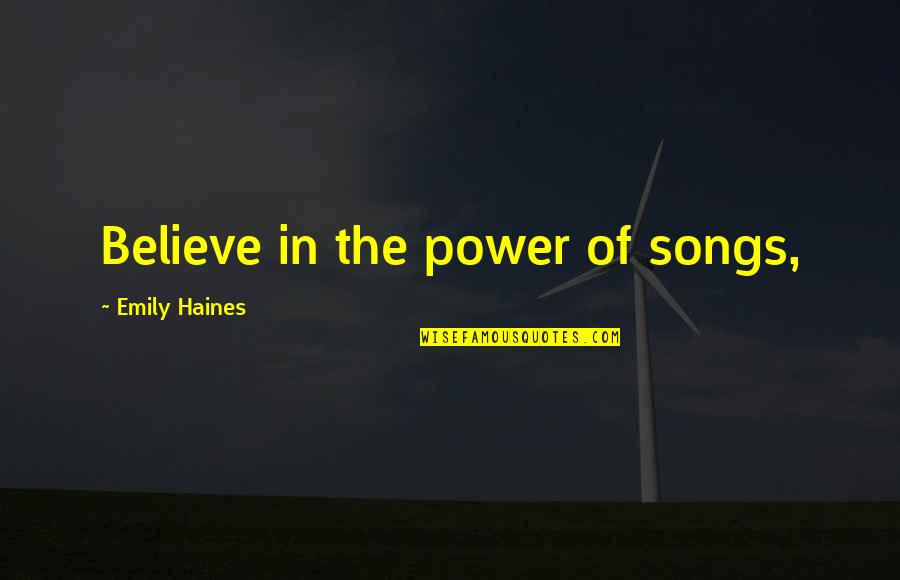 Believe in the power of songs,
—
Emily Haines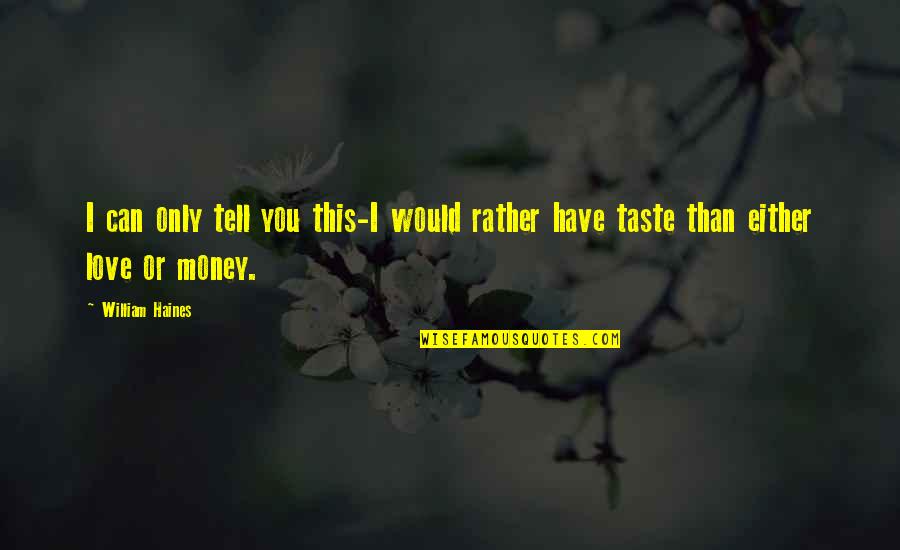 I can only tell you this-I would rather have taste than either love or money.
—
William Haines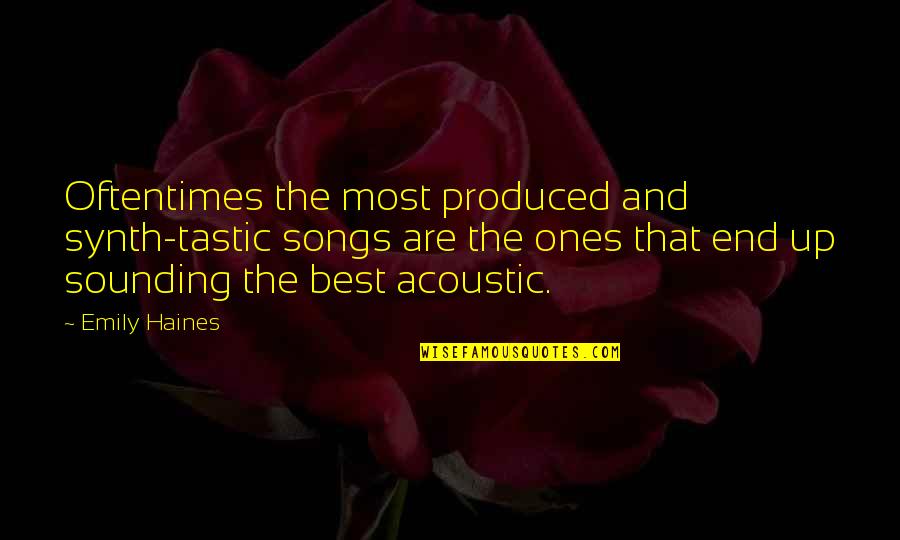 Oftentimes the most produced and synth-tastic songs are the ones that end up sounding the best acoustic.
—
Emily Haines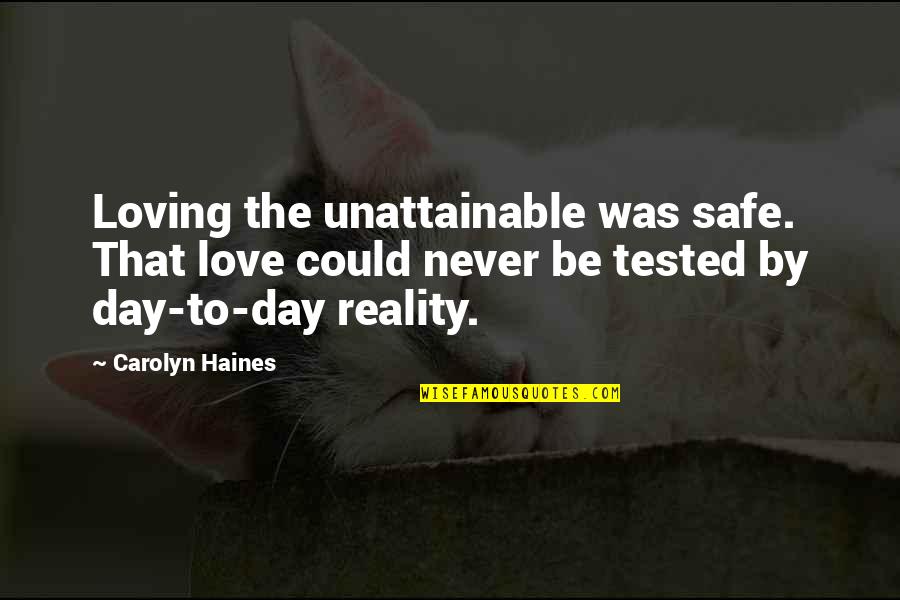 Loving the unattainable was safe. That love could never be tested by day-to-day reality.
—
Carolyn Haines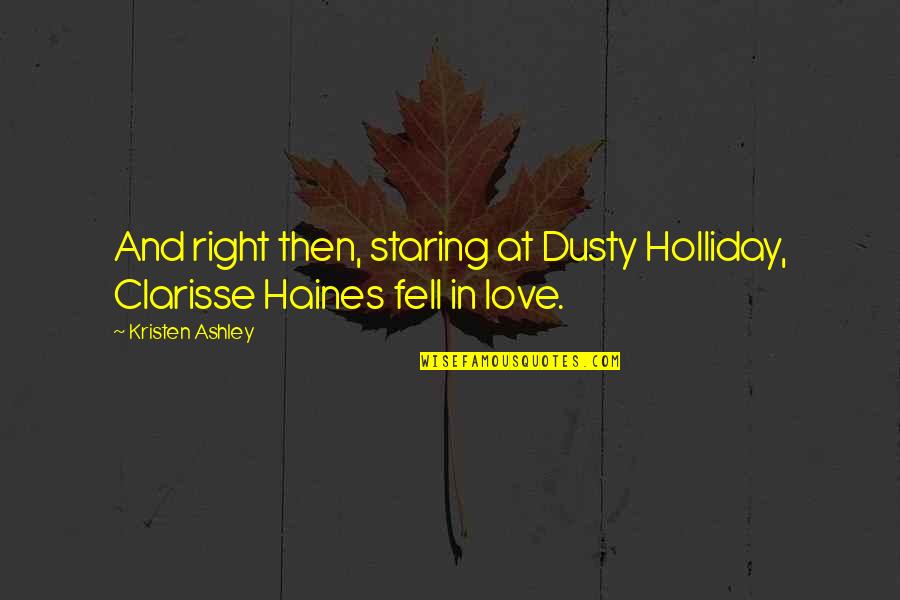 And right then, staring at Dusty Holliday, Clarisse Haines fell in love. —
Kristen Ashley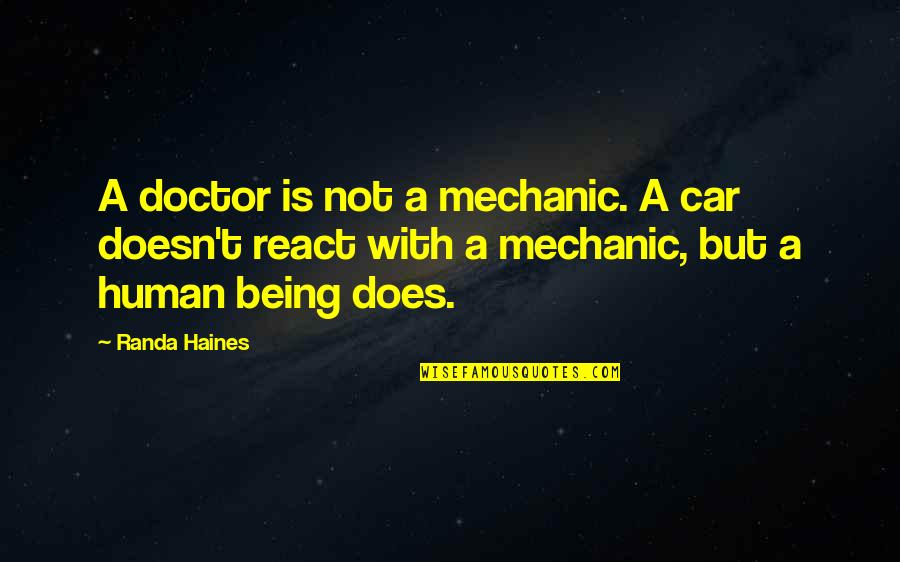 A doctor is not a mechanic. A car doesn't react with a mechanic, but a human being does. —
Randa Haines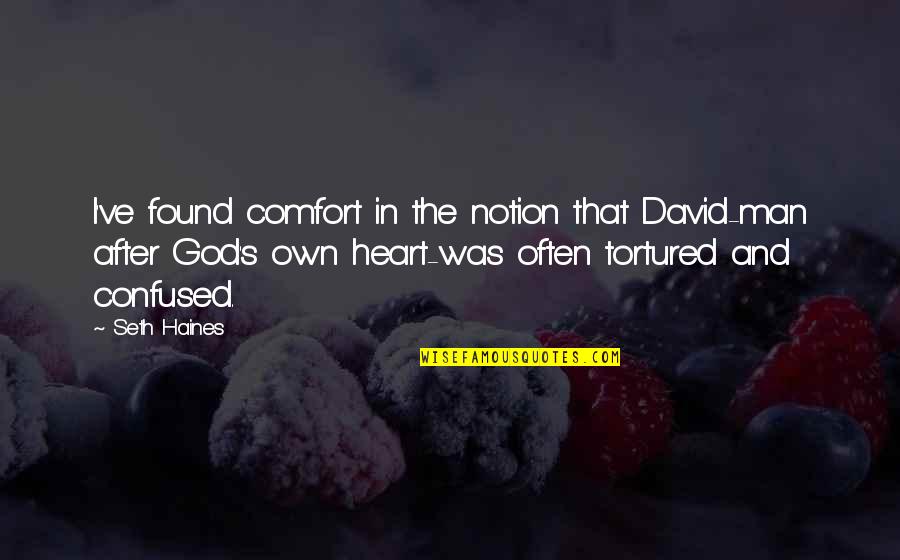 I've found comfort in the notion that David-man after God's own heart-was often tortured and confused. —
Seth Haines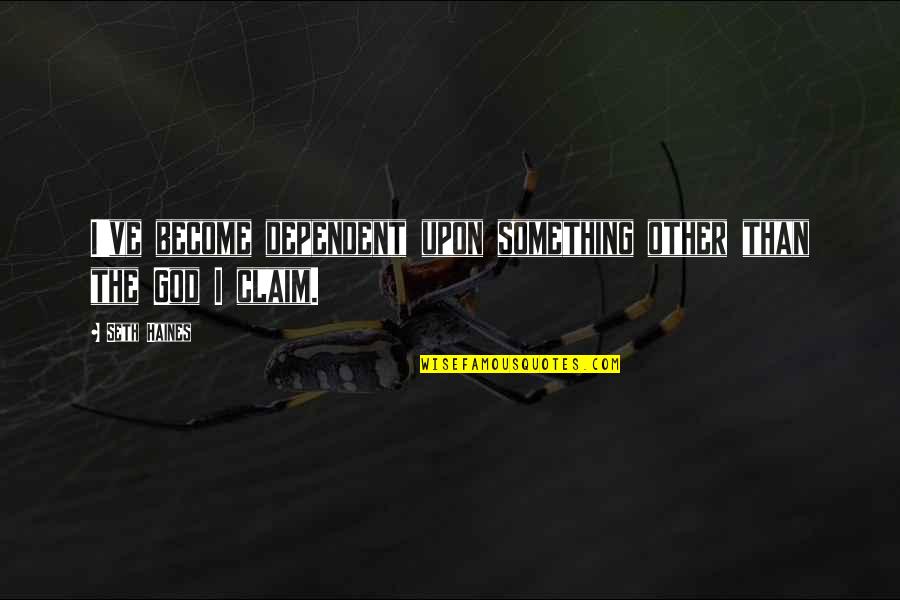 I've become dependent upon something other than the God I claim. —
Seth Haines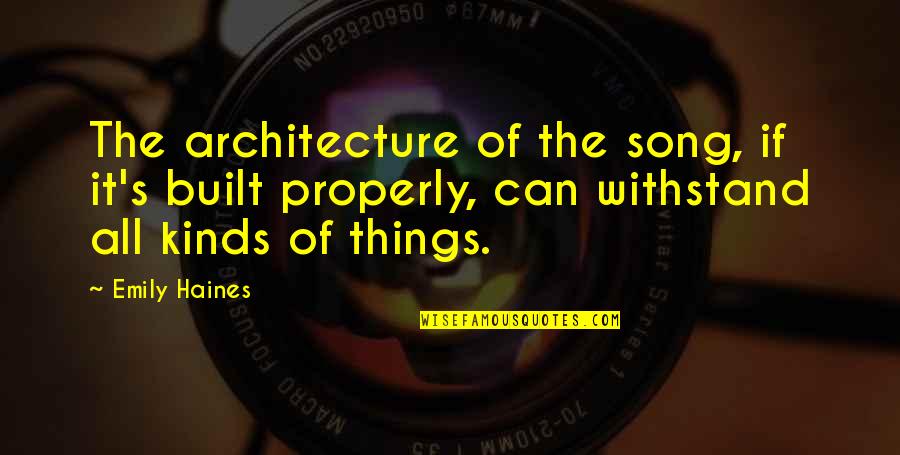 The architecture of the song, if it's built properly, can withstand all kinds of things. —
Emily Haines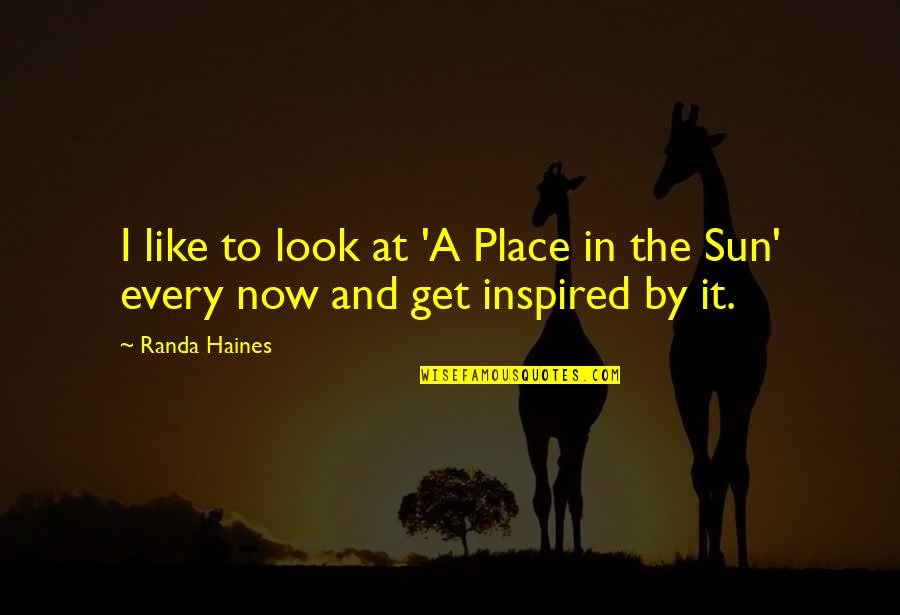 I like to look at 'A Place in the Sun' every now and get inspired by it. —
Randa Haines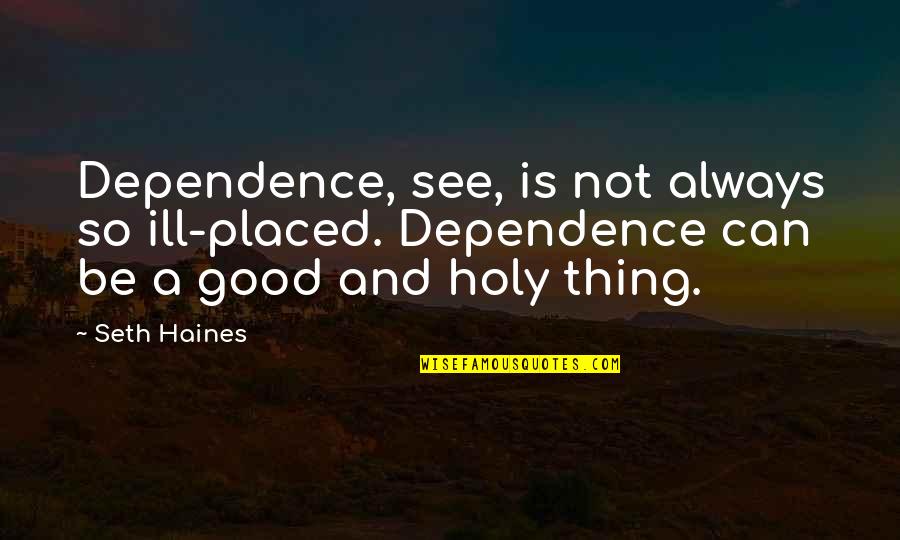 Dependence, see, is not always so ill-placed. Dependence can be a good and holy thing. —
Seth Haines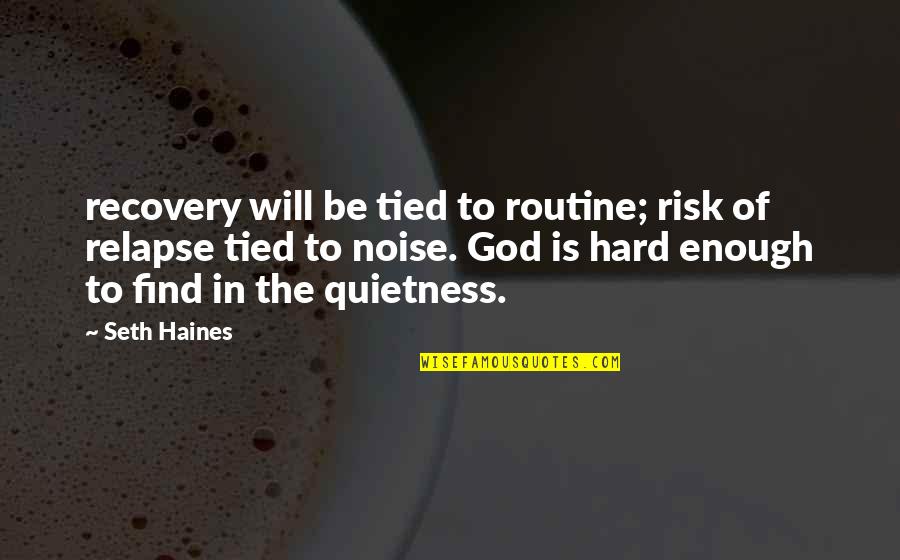 recovery will be tied to routine; risk of relapse tied to noise. God is hard enough to find in the quietness. —
Seth Haines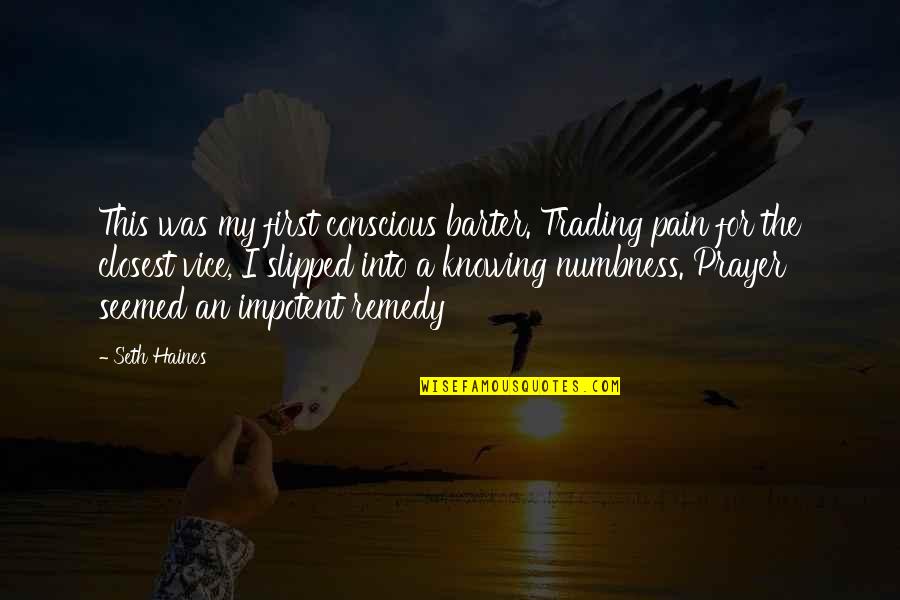 This was my first conscious barter. Trading pain for the closest vice, I slipped into a knowing numbness. Prayer seemed an impotent remedy —
Seth Haines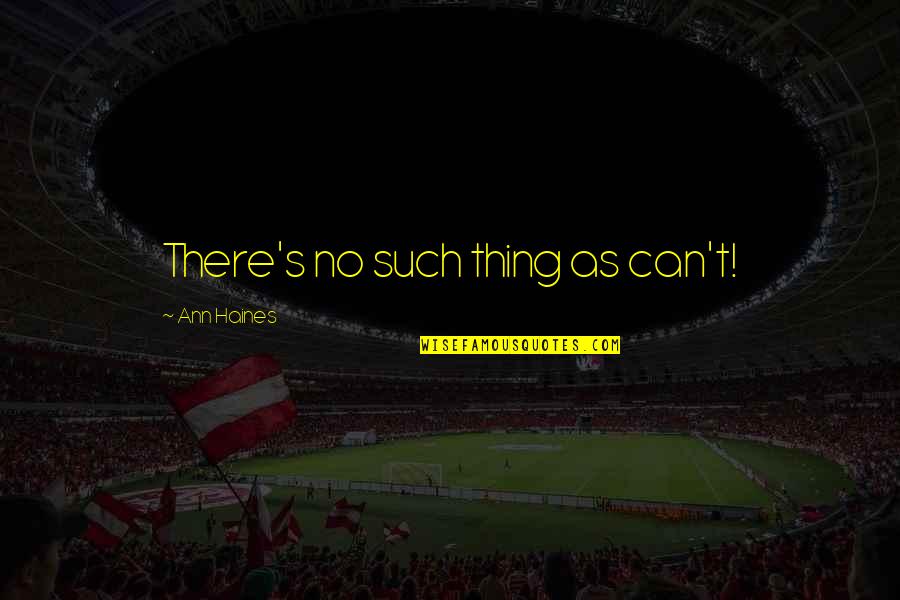 There's no such thing as can't! —
Ann Haines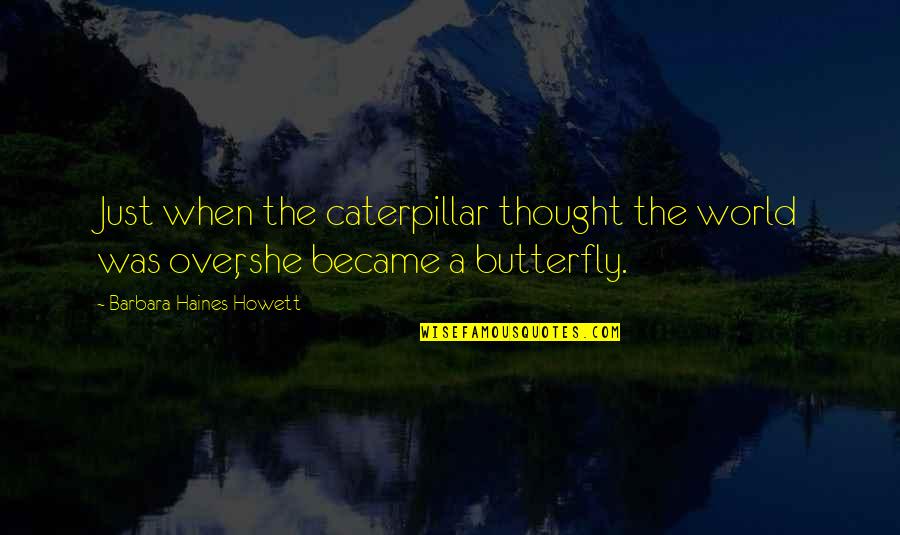 Just when the caterpillar thought the world was over, she became a butterfly. —
Barbara Haines Howett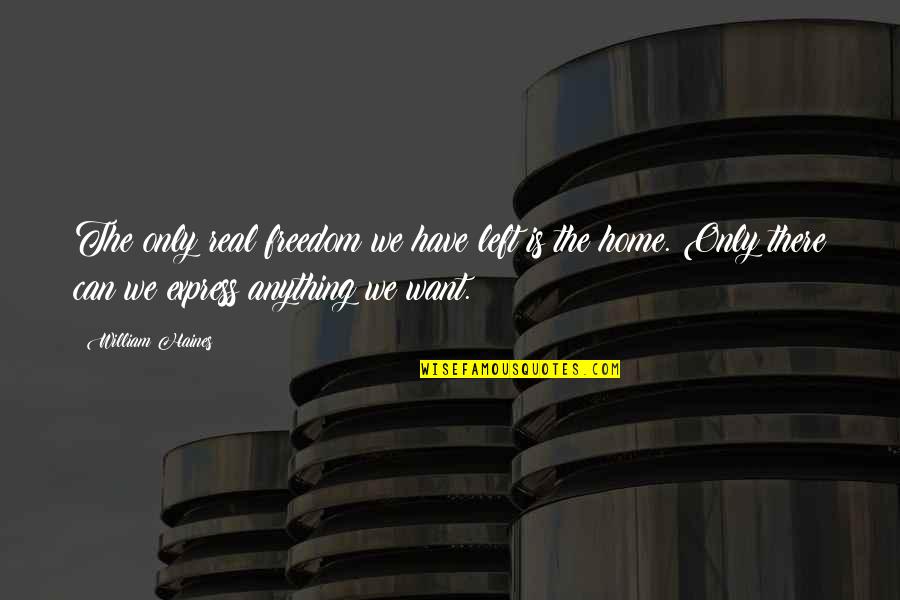 The only real freedom we have left is the home. Only there can we express anything we want. —
William Haines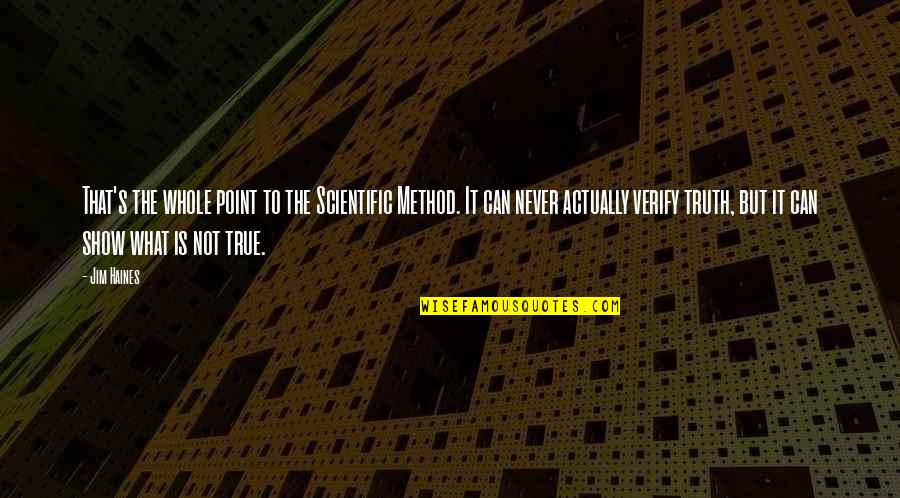 That's the whole point to the Scientific Method. It can never actually verify truth, but it can show what is not true. —
Jim Haines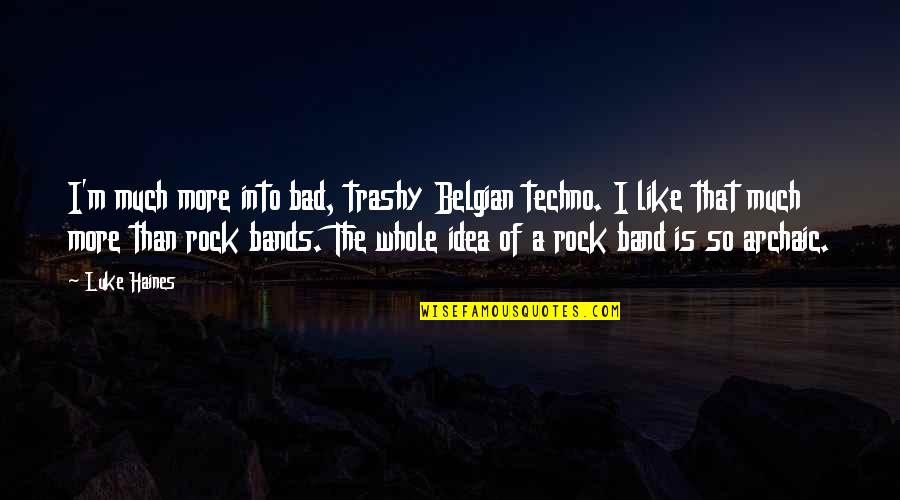 I'm much more into bad, trashy Belgian techno. I like that much more than rock bands. The whole idea of a rock band is so archaic. —
Luke Haines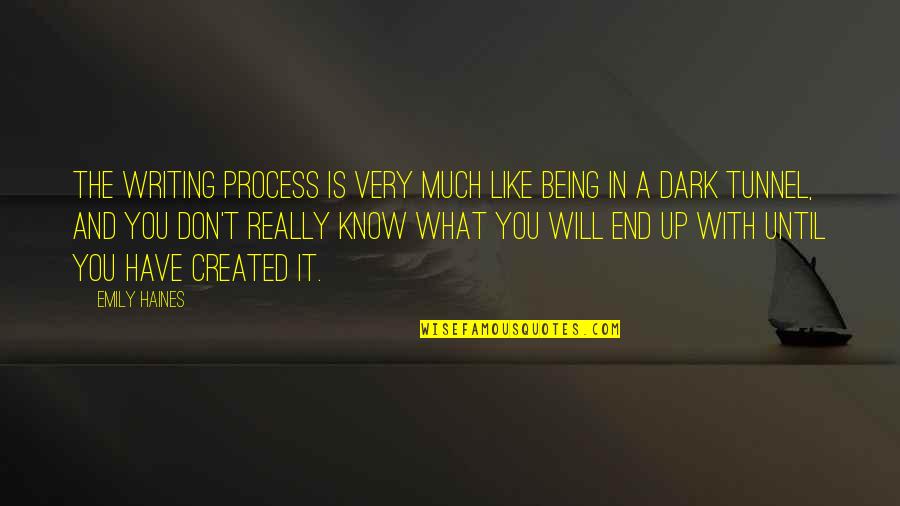 The writing process is very much like being in a dark tunnel, and you don't really know what you will end up with until you have created it. —
Emily Haines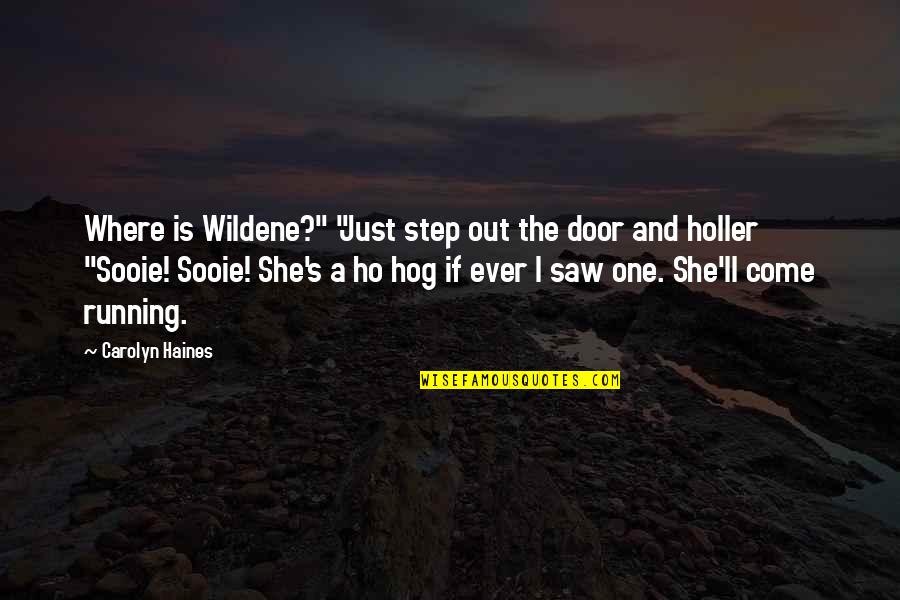 Where is Wildene?"
"Just step out the door and holler "Sooie! Sooie! She's a ho hog if ever I saw one. She'll come running. —
Carolyn Haines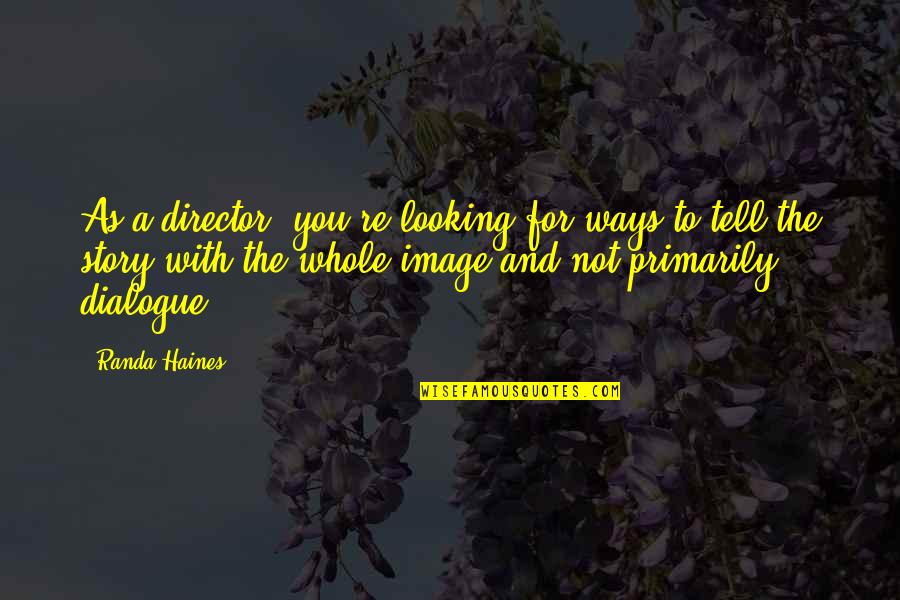 As a director, you're looking for ways to tell the story with the whole image and not primarily dialogue. —
Randa Haines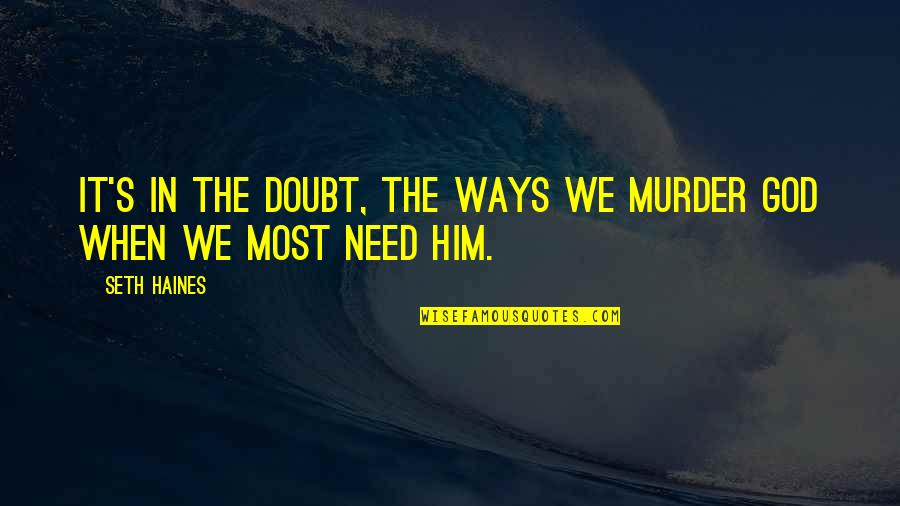 It's in the doubt, the ways we murder God when we most need him. —
Seth Haines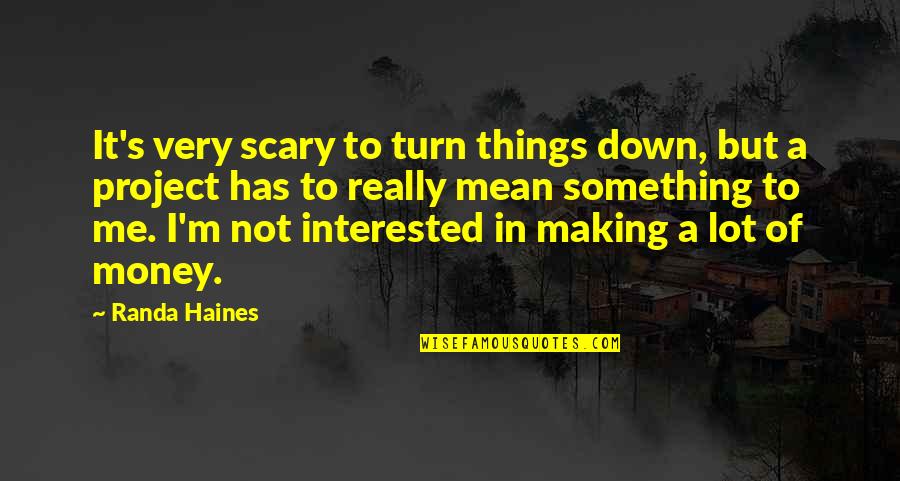 It's very scary to turn things down, but a project has to really mean something to me. I'm not interested in making a lot of money. —
Randa Haines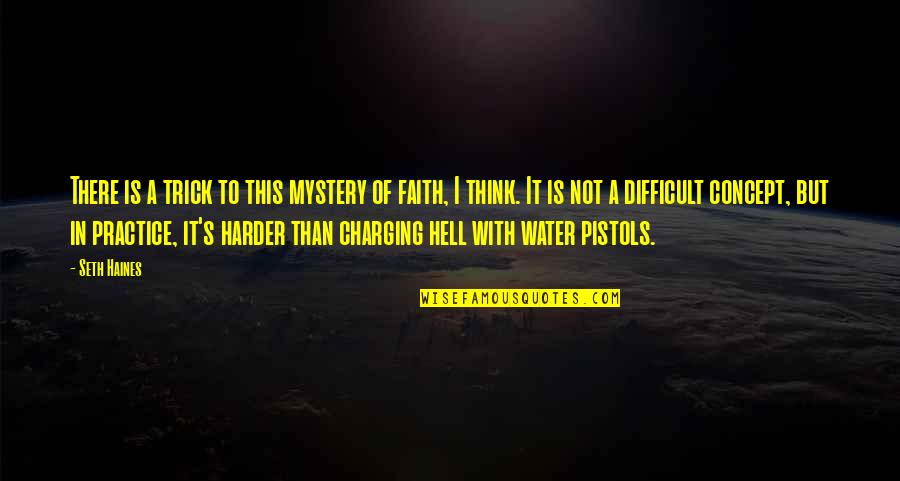 There is a trick to this mystery of faith, I think. It is not a difficult concept, but in practice, it's harder than charging hell with water pistols. —
Seth Haines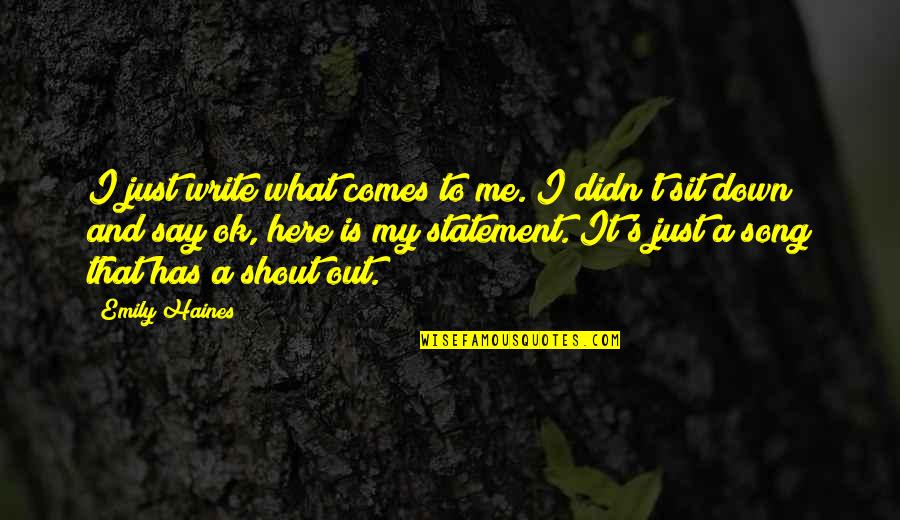 I just write what comes to me. I didn't sit down and say ok, here is my statement. It's just a song that has a shout out. —
Emily Haines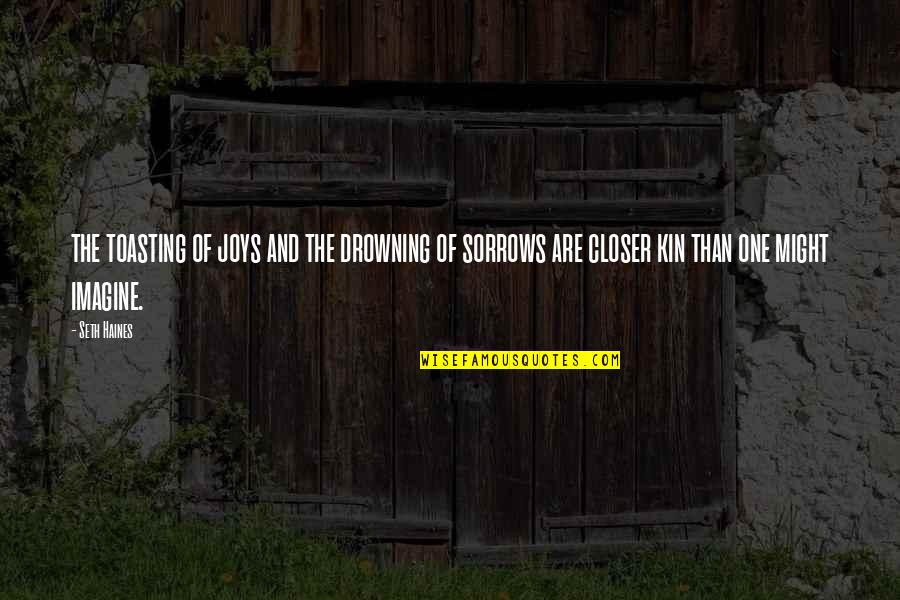 the toasting of joys and the drowning of sorrows are closer kin than one might imagine. —
Seth Haines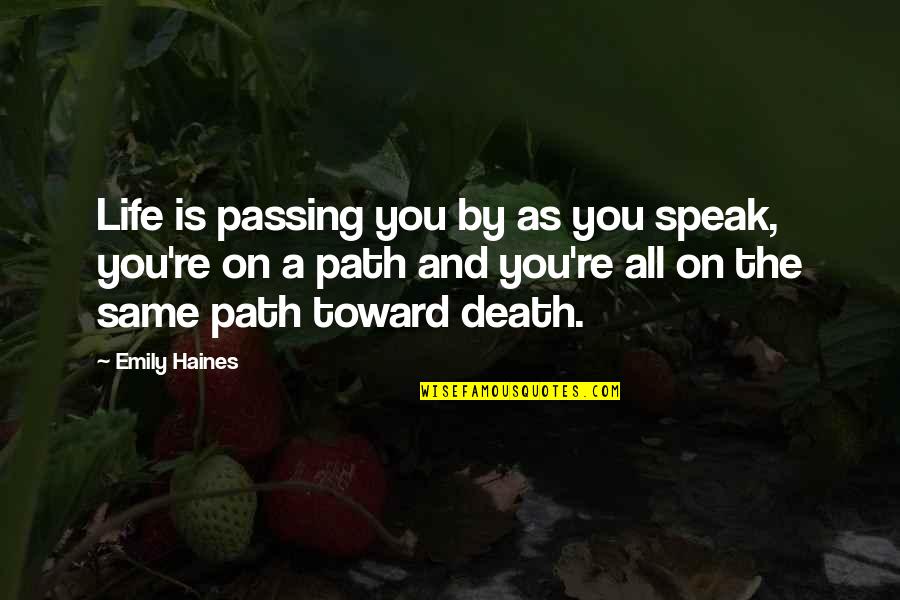 Life is passing you by as you speak, you're on a path and you're all on the same path toward death. —
Emily Haines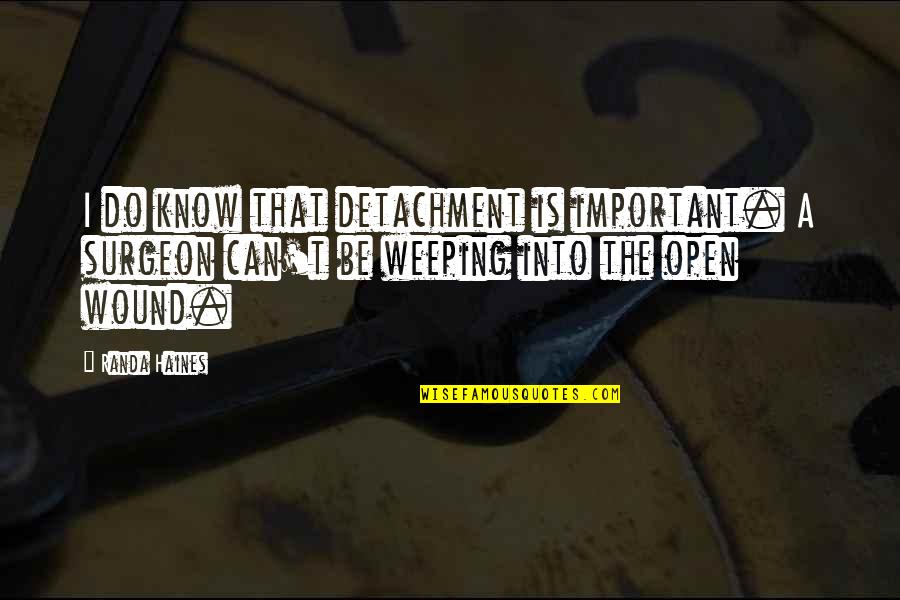 I do know that detachment is important. A surgeon can't be weeping into the open wound. —
Randa Haines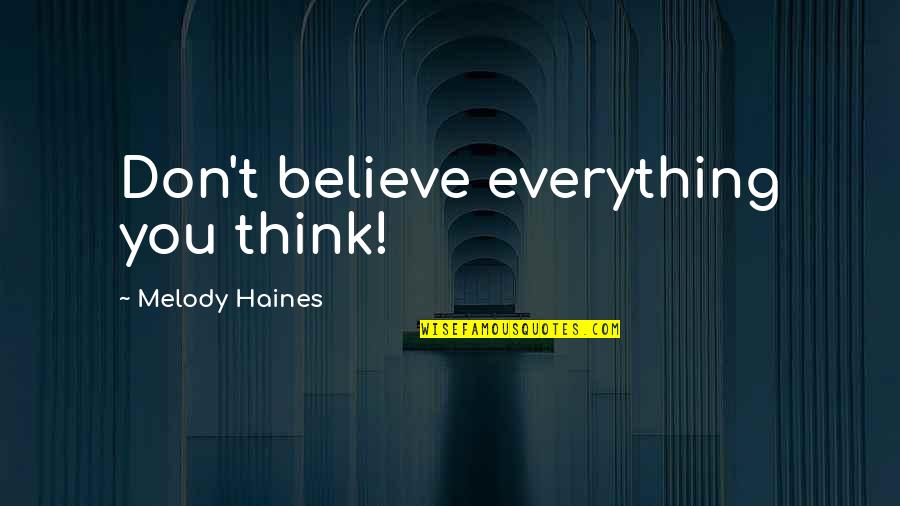 Don't believe everything you think! —
Melody Haines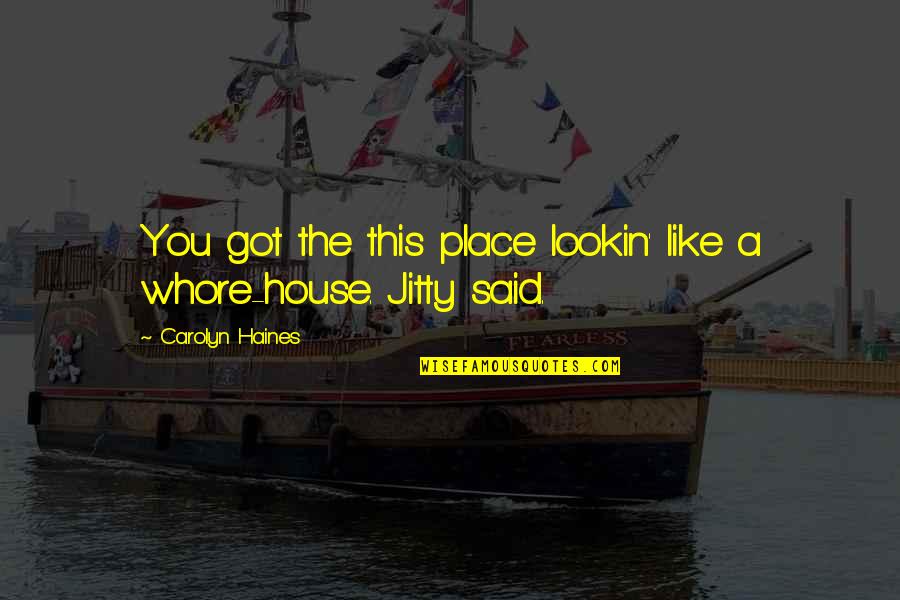 You got the this place lookin' like a whore-house. Jitty said. —
Carolyn Haines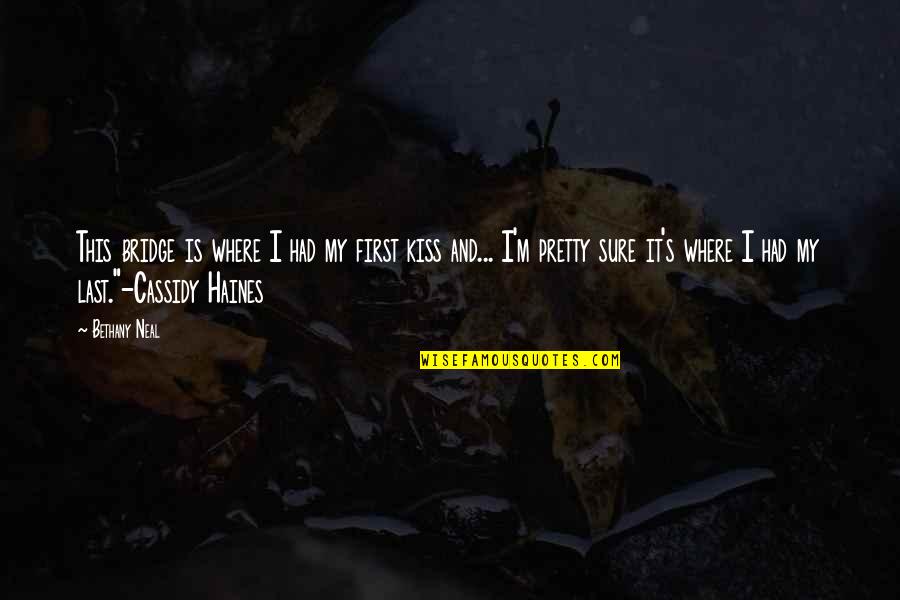 This bridge is where I had my first kiss and... I'm pretty sure it's where I had my last."-Cassidy Haines —
Bethany Neal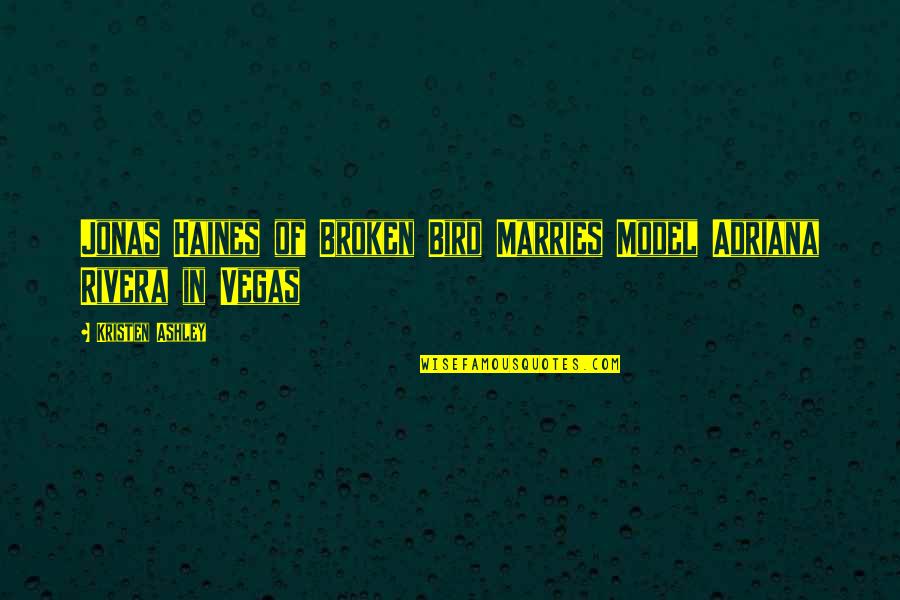 Jonas Haines of Broken Bird Marries Model Adriana Rivera in Vegas —
Kristen Ashley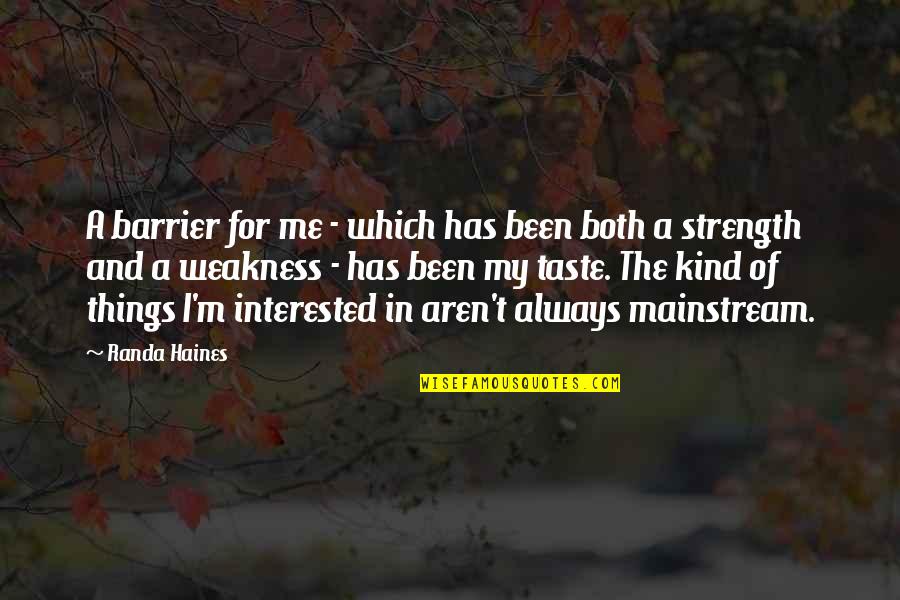 A barrier for me - which has been both a strength and a weakness - has been my taste. The kind of things I'm interested in aren't always mainstream. —
Randa Haines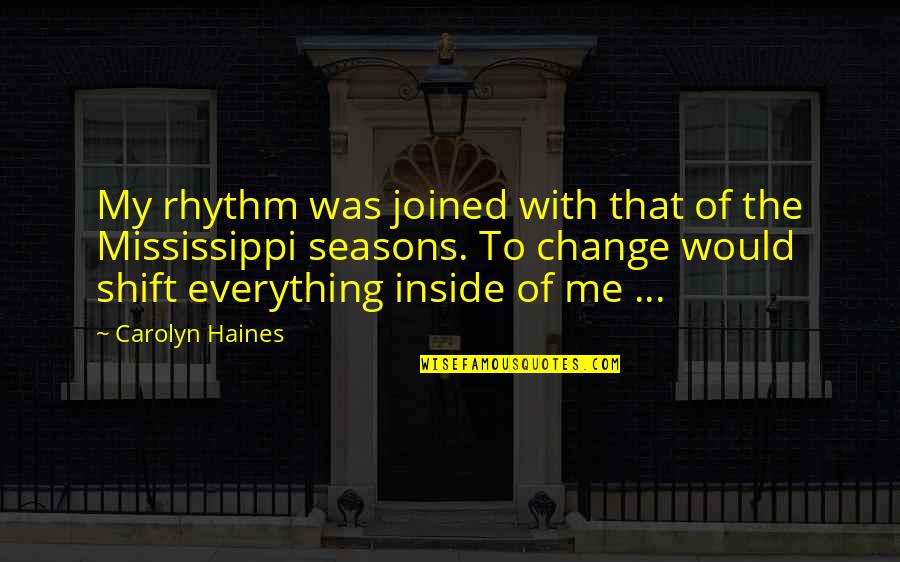 My rhythm was joined with that of the Mississippi seasons. To change would shift everything inside of me ... —
Carolyn Haines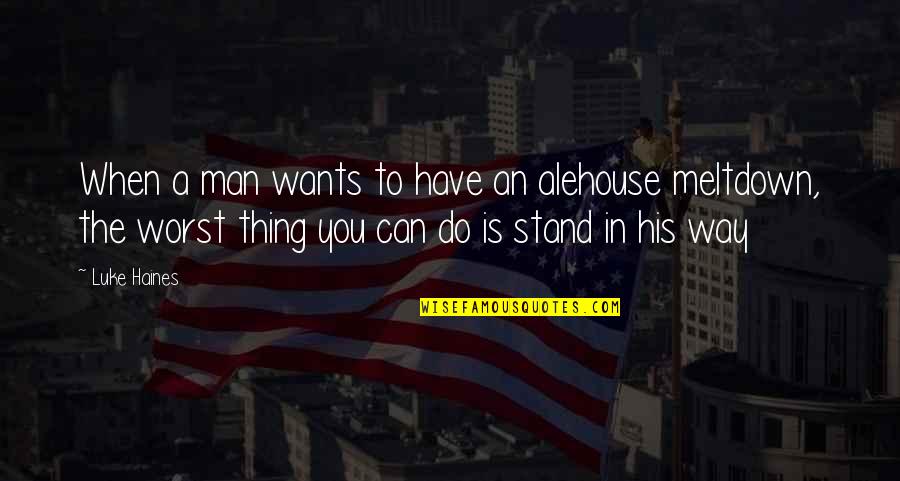 When a man wants to have an alehouse meltdown, the worst thing you can do is stand in his way —
Luke Haines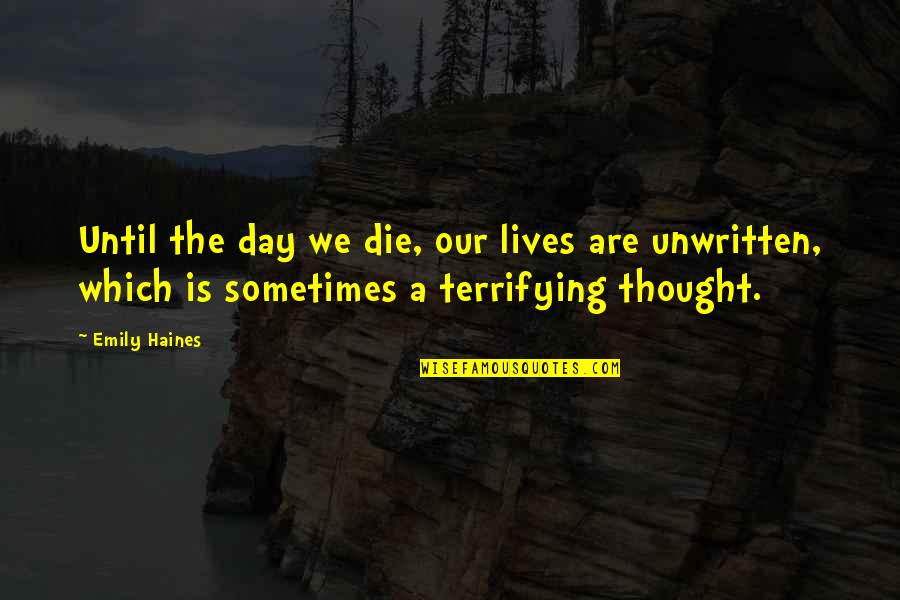 Until the day we die, our lives are unwritten, which is sometimes a terrifying thought. —
Emily Haines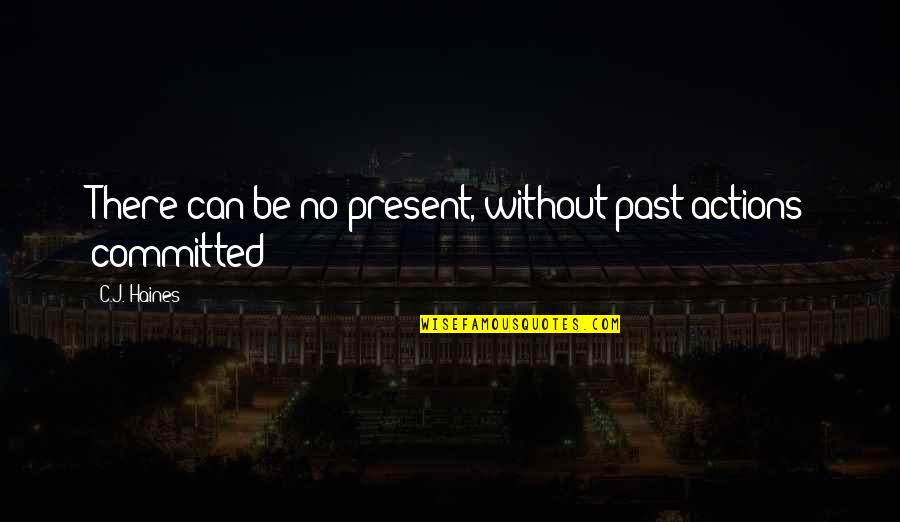 There can be no present, without past actions committed —
C.J. Haines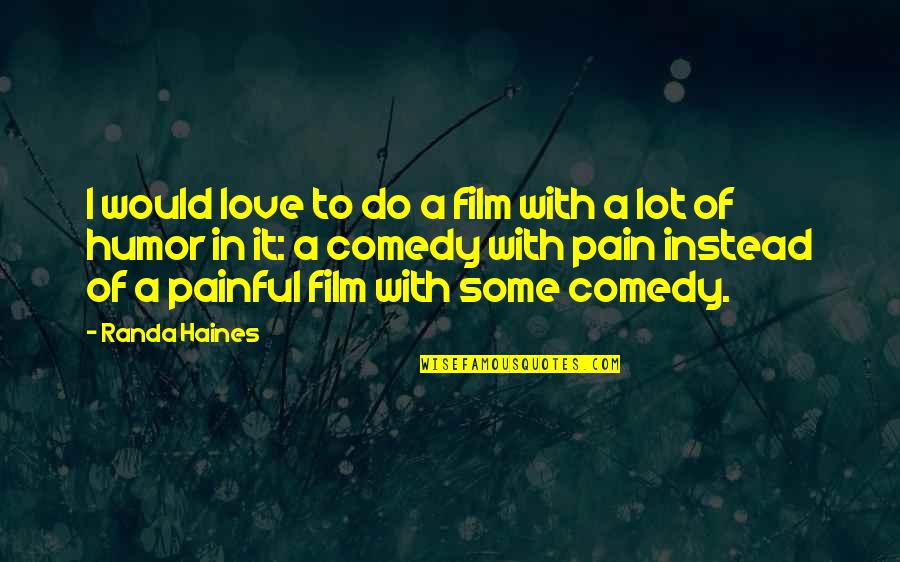 I would love to do a film with a lot of humor in it: a comedy with pain instead of a painful film with some comedy. —
Randa Haines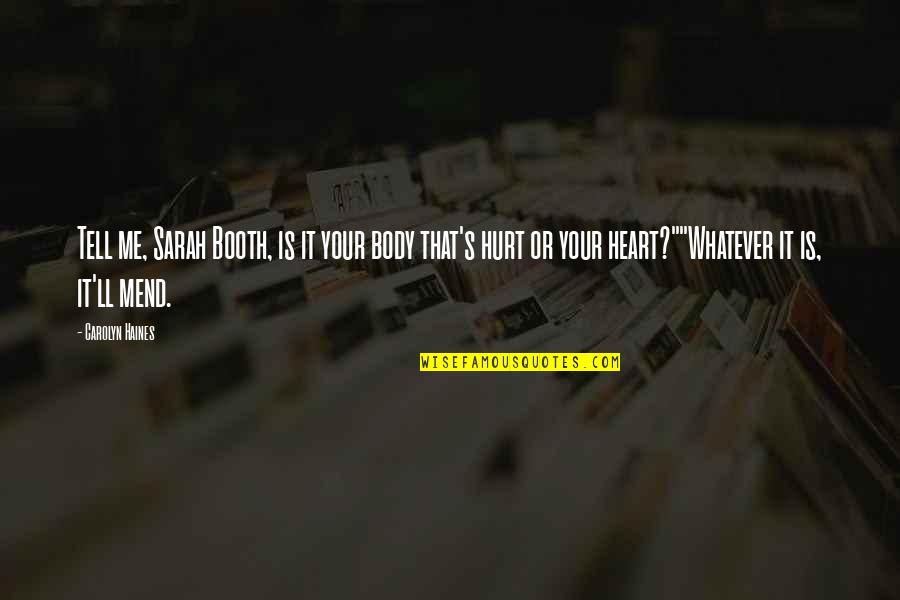 Tell me, Sarah Booth, is it your body that's hurt or your heart?"
"Whatever it is, it'll mend. —
Carolyn Haines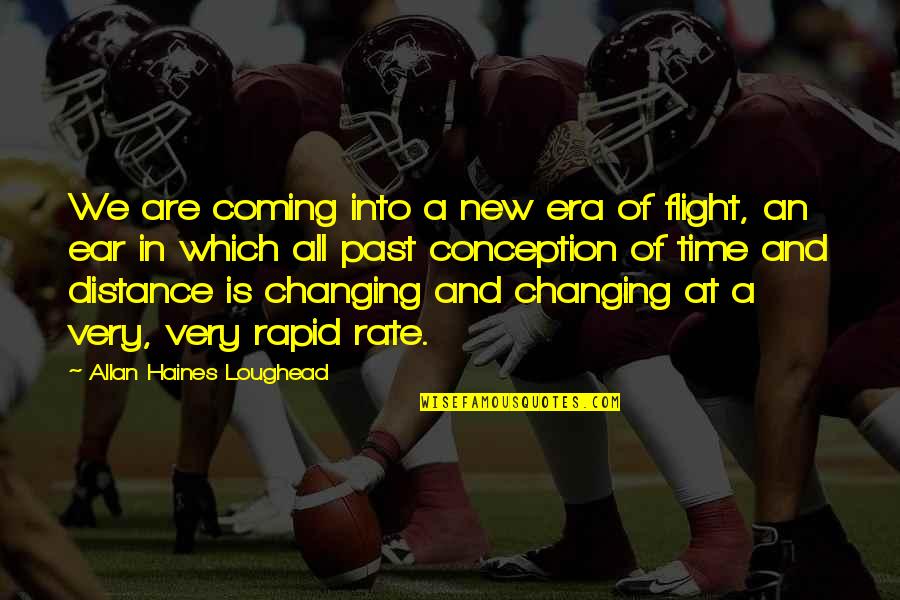 We are coming into a new era of flight, an ear in which all past conception of time and distance is changing and changing at a very, very rapid rate. —
Allan Haines Loughead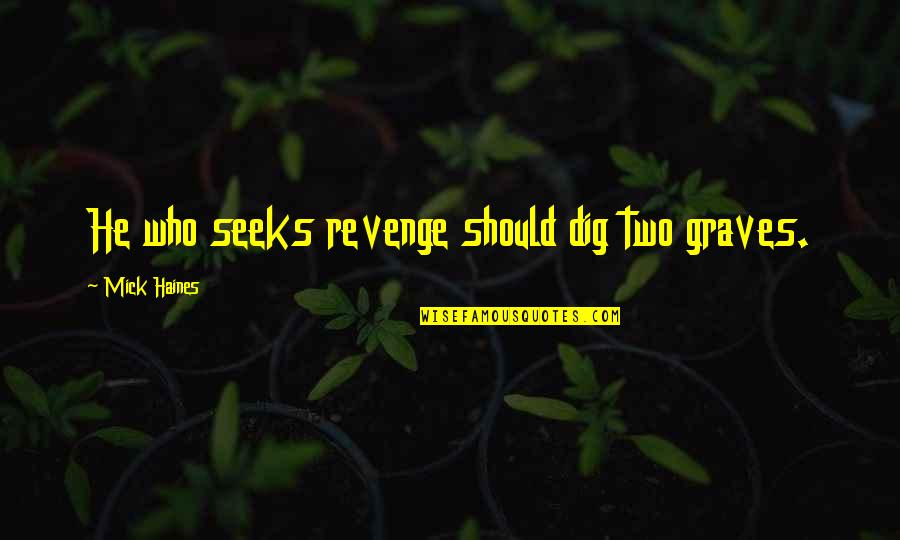 He who seeks revenge should dig two graves. —
Mick Haines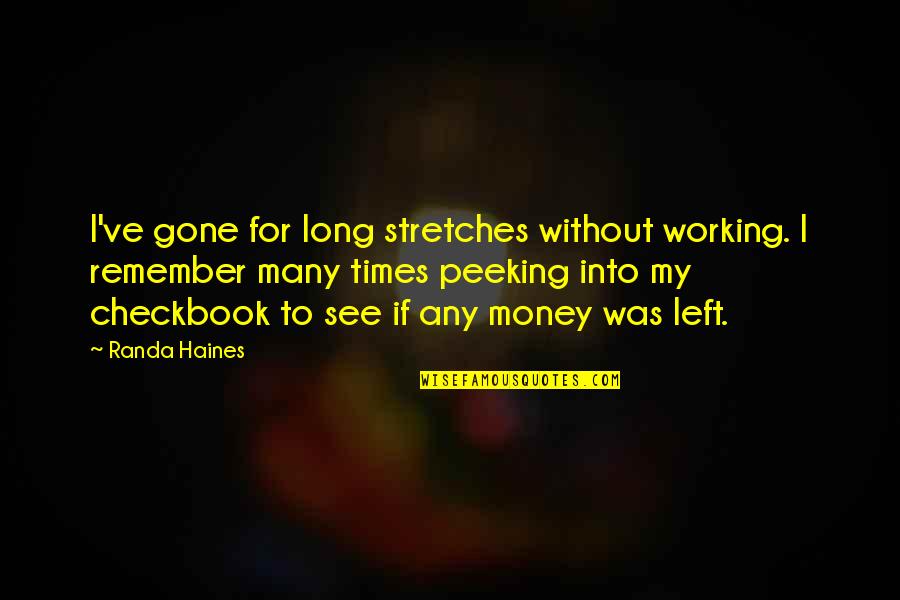 I've gone for long stretches without working. I remember many times peeking into my checkbook to see if any money was left. —
Randa Haines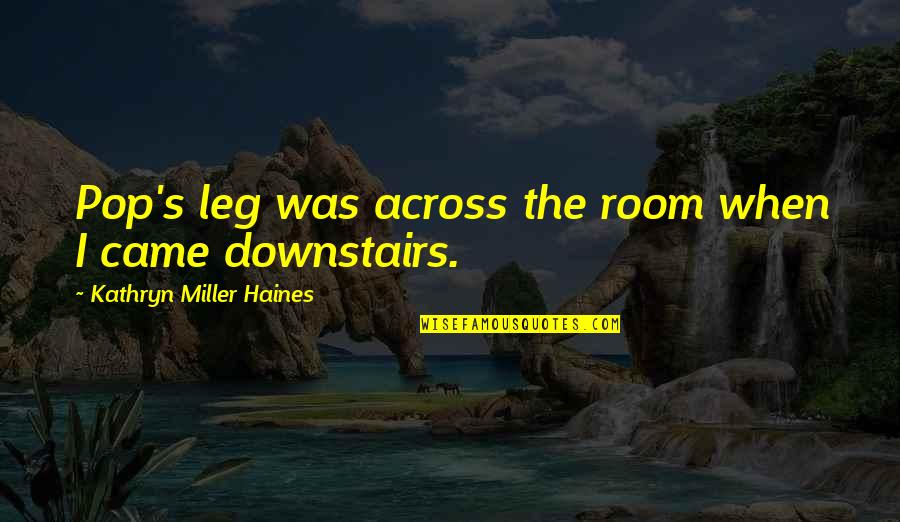 Pop's leg was across the room when I came downstairs. —
Kathryn Miller Haines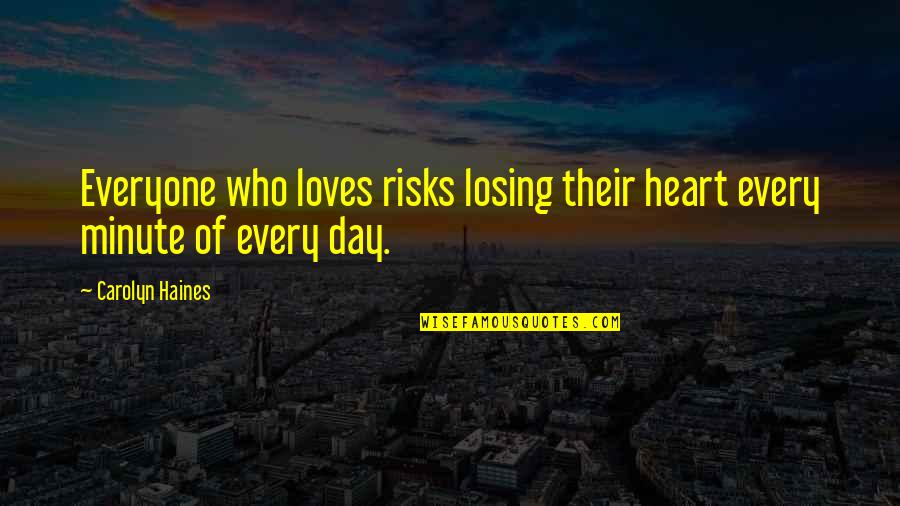 Everyone who loves risks losing their heart every minute of every day. —
Carolyn Haines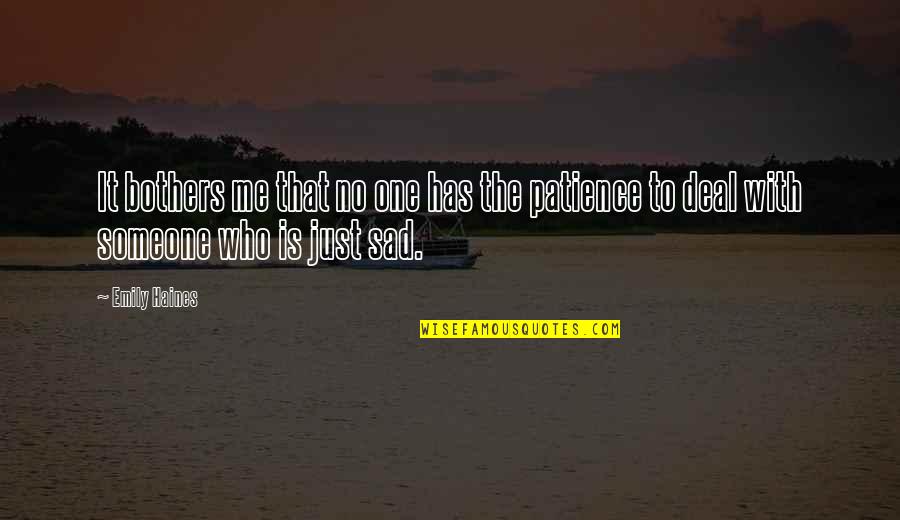 It bothers me that no one has the patience to deal with someone who is just sad. —
Emily Haines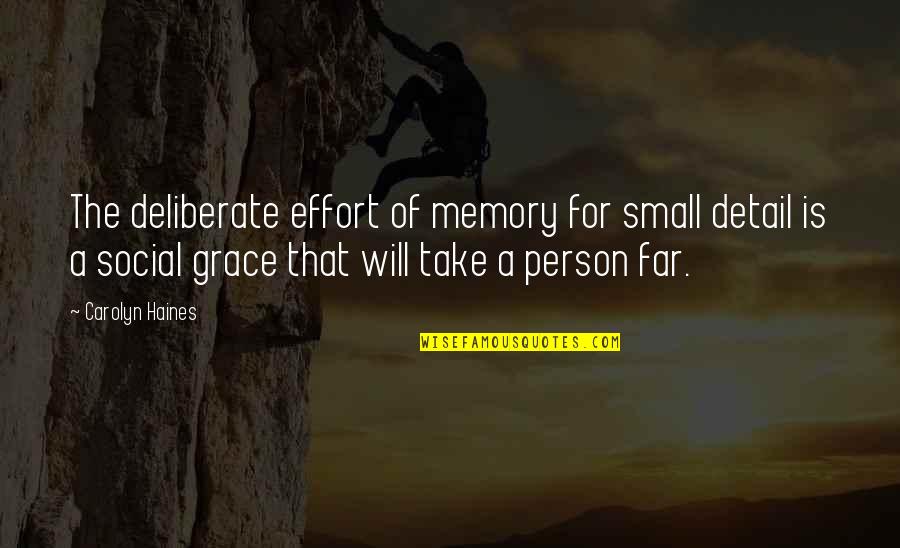 The deliberate effort of memory for small detail is a social grace that will take a person far. —
Carolyn Haines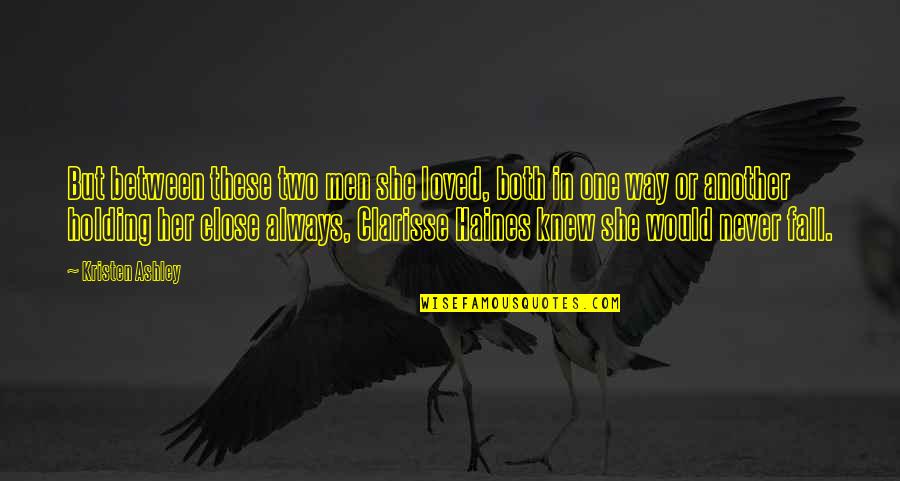 But between these two men she loved, both in one way or another holding her close always, Clarisse Haines knew she would never fall. —
Kristen Ashley