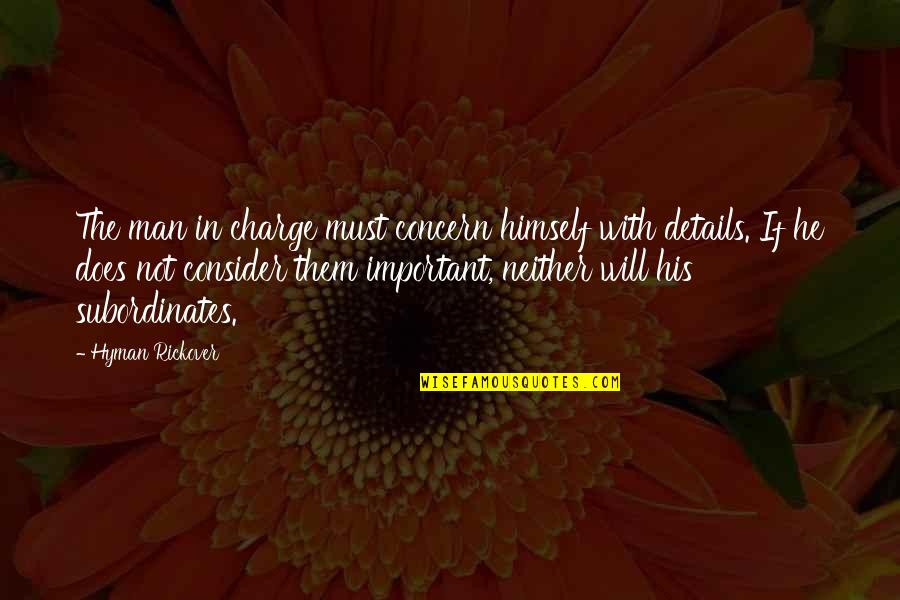 The man in charge must concern himself with details. If he does not consider them important, neither will his subordinates.
—
Hyman Rickover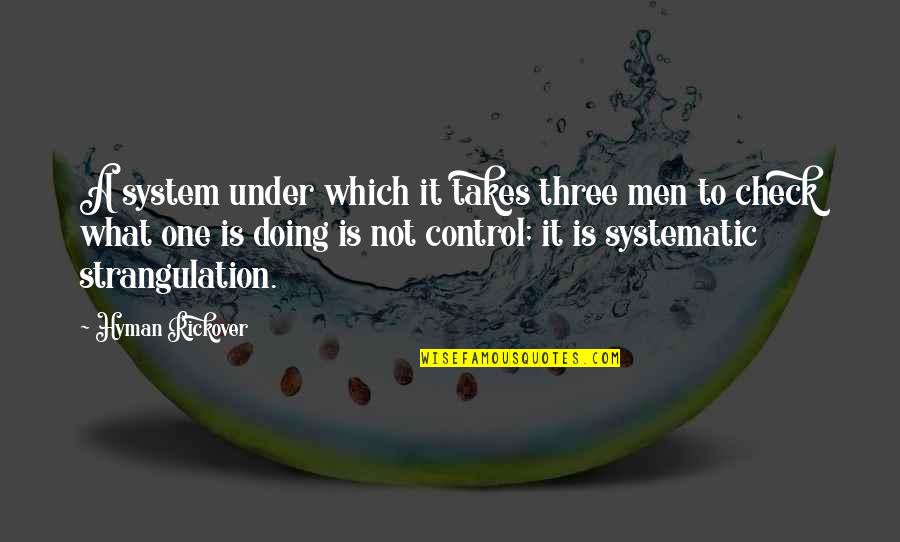 A system under which it takes three men to check what one is doing is not control; it is systematic strangulation.
—
Hyman Rickover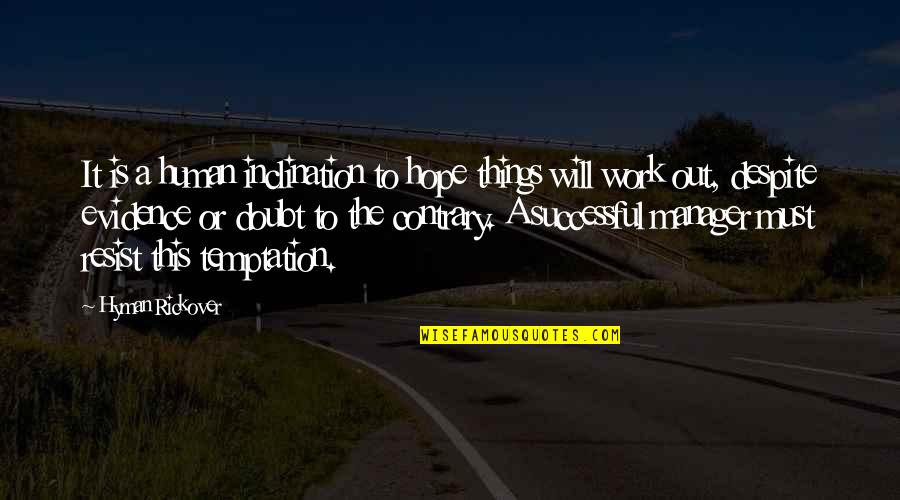 It is a human inclination to hope things will work out, despite evidence or doubt to the contrary. A successful manager must resist this temptation.
—
Hyman Rickover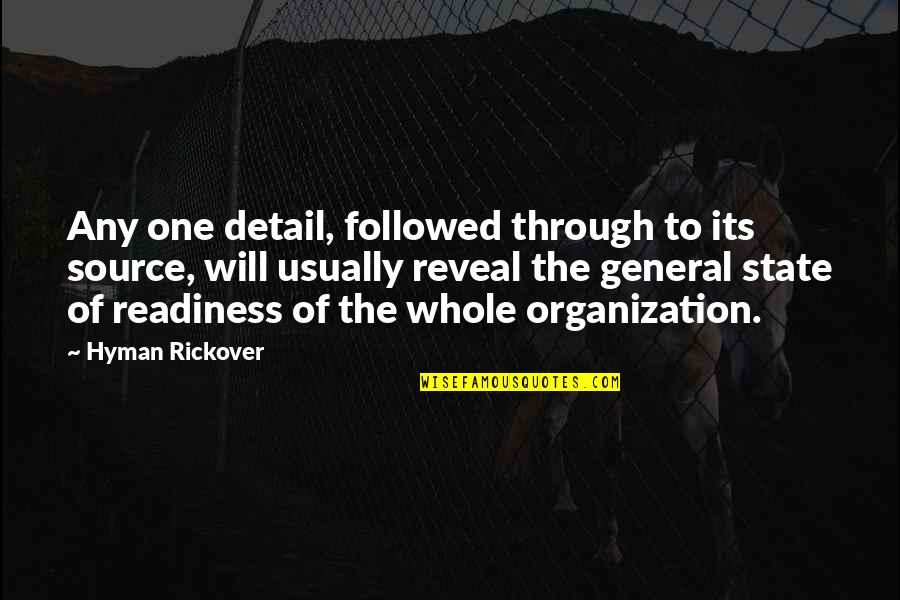 Any one detail, followed through to its source, will usually reveal the general state of readiness of the whole organization.
—
Hyman Rickover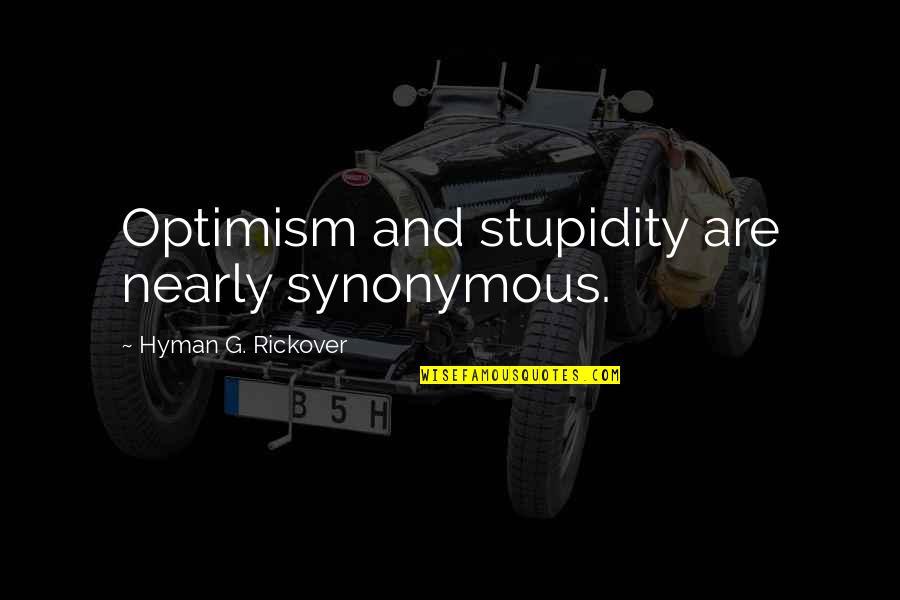 Optimism and stupidity are nearly synonymous. —
Hyman G. Rickover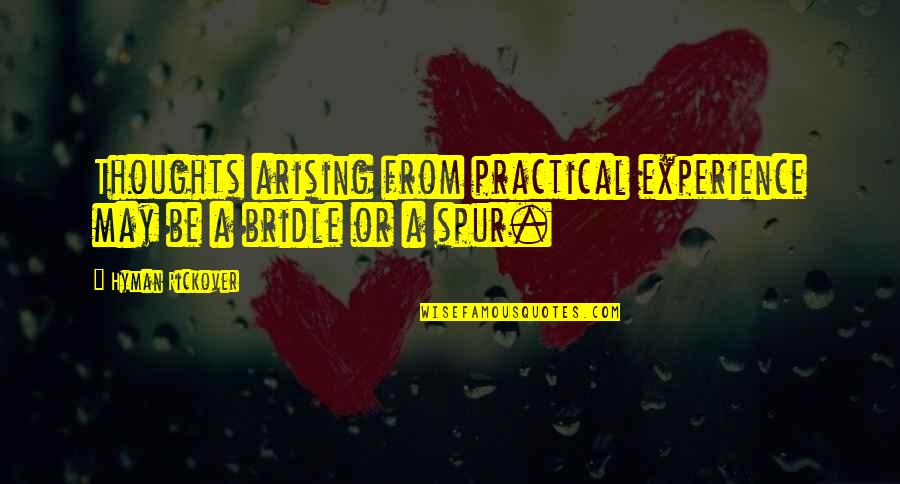 Thoughts arising from practical experience may be a bridle or a spur. —
Hyman Rickover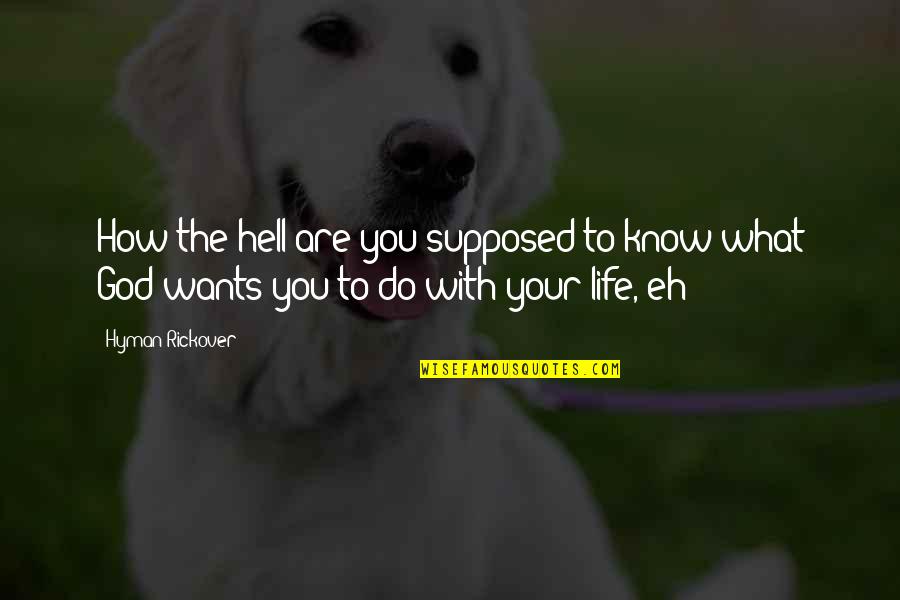 How the hell are you supposed to know what God wants you to do with your life, eh? —
Hyman Rickover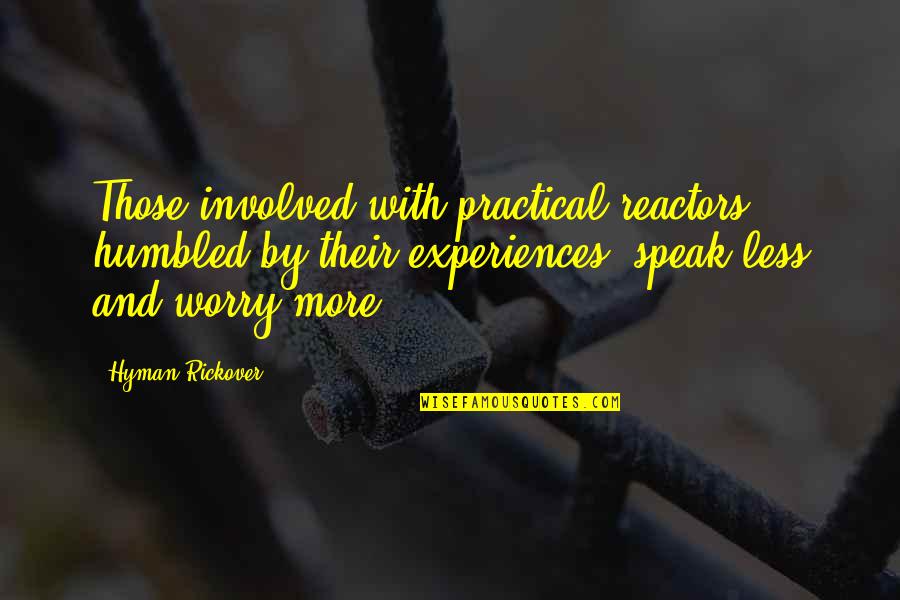 Those involved with practical reactors, humbled by their experiences, speak less and worry more. —
Hyman Rickover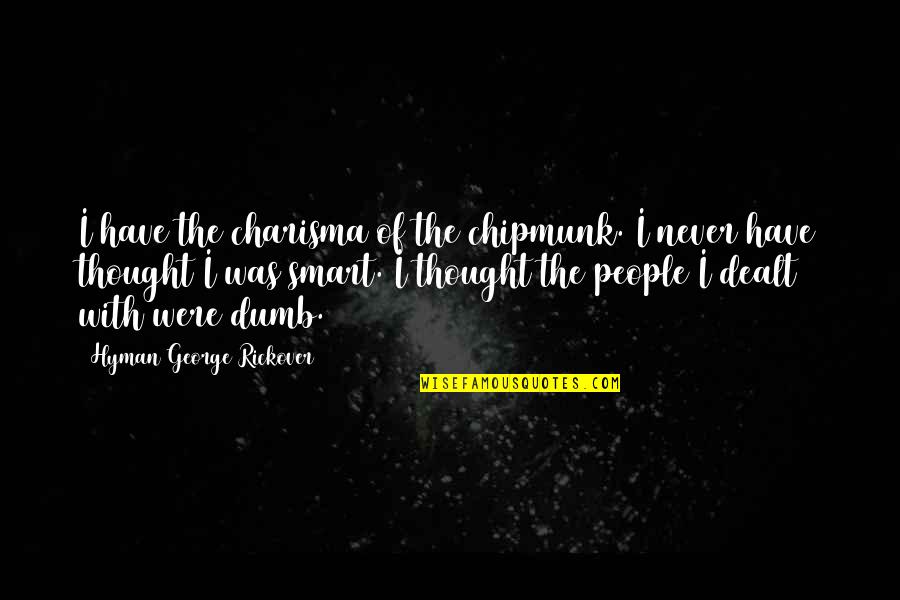 I have the charisma of the chipmunk. I never have thought I was smart. I thought the people I dealt with were dumb. —
Hyman George Rickover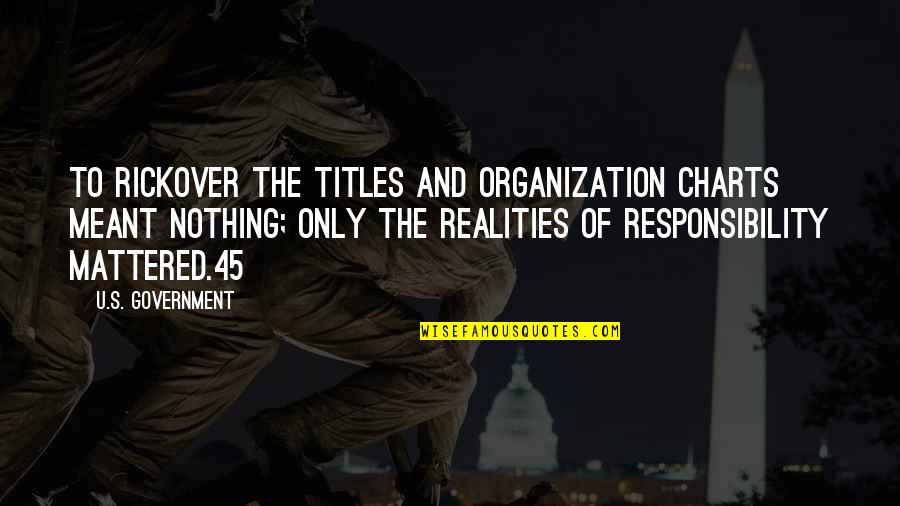 To Rickover the titles and organization charts meant nothing; only the realities of responsibility mattered.45 —
U.S. Government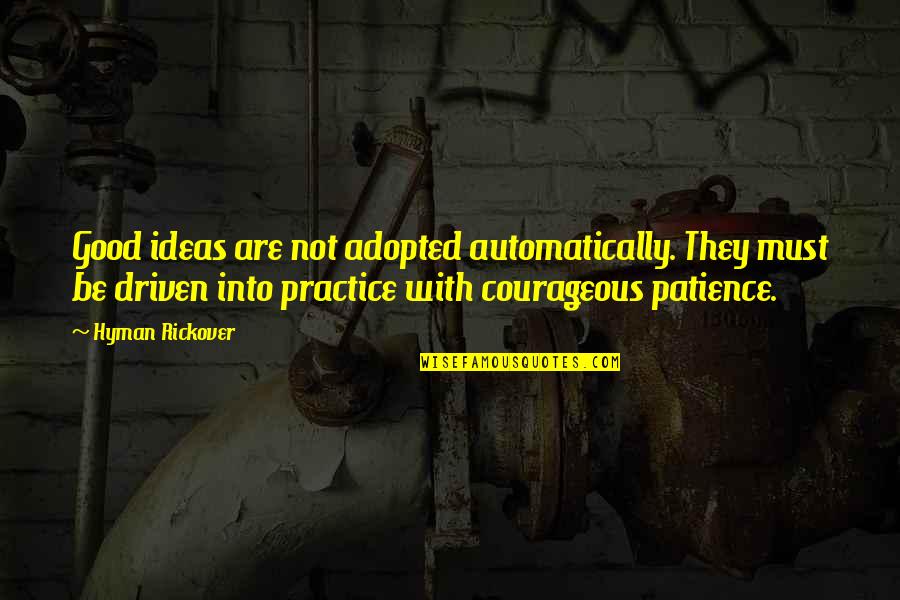 Good ideas are not adopted automatically. They must be driven into practice with courageous patience. —
Hyman Rickover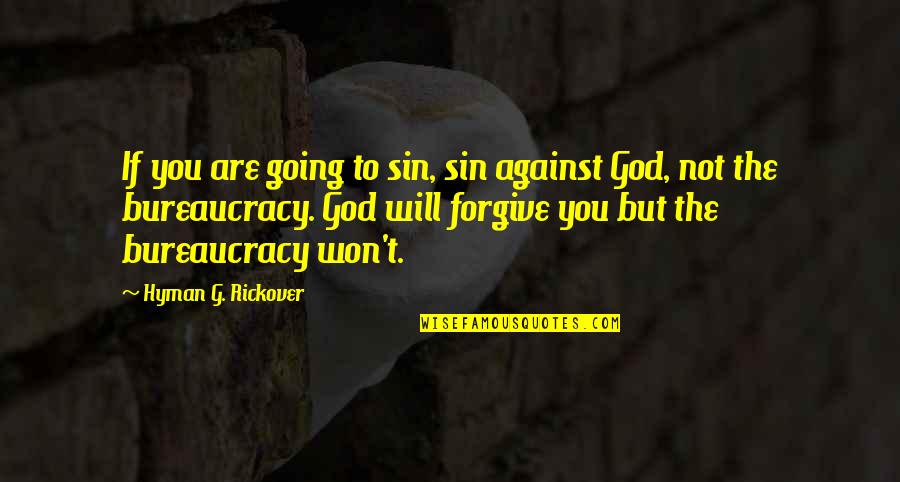 If you are going to sin, sin against God, not the bureaucracy. God will forgive you but the bureaucracy won't. —
Hyman G. Rickover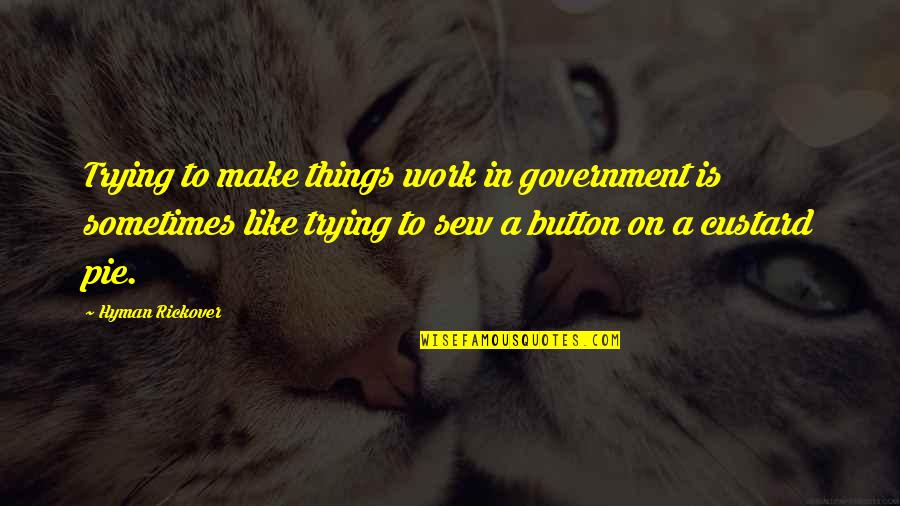 Trying to make things work in government is sometimes like trying to sew a button on a custard pie. —
Hyman Rickover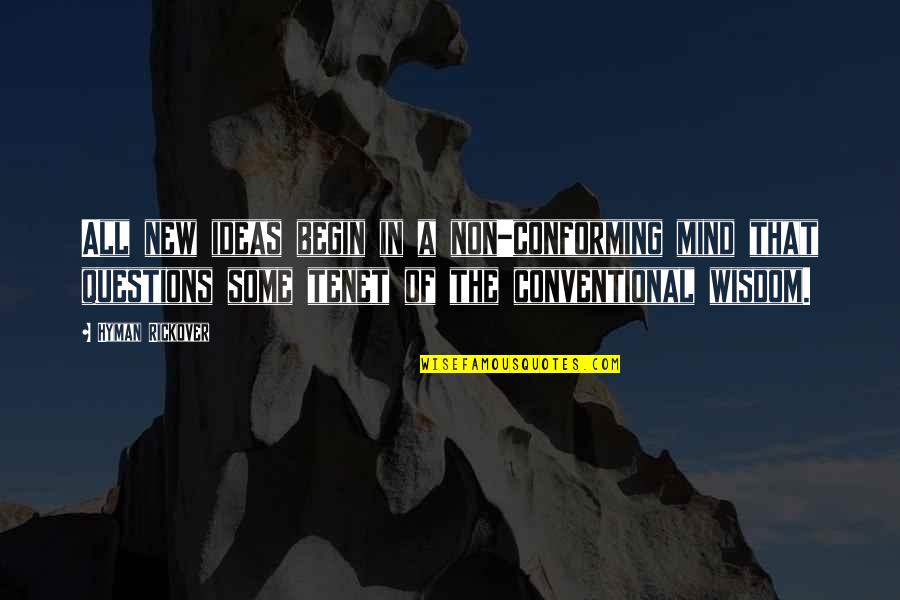 All new ideas begin in a non-conforming mind that questions some tenet of the conventional wisdom. —
Hyman Rickover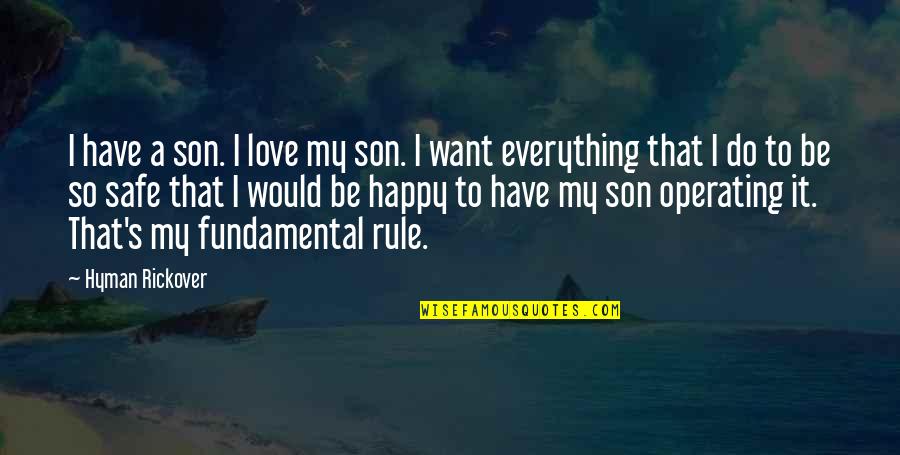 I have a son. I love my son. I want everything that I do to be so safe that I would be happy to have my son operating it. That's my fundamental rule. —
Hyman Rickover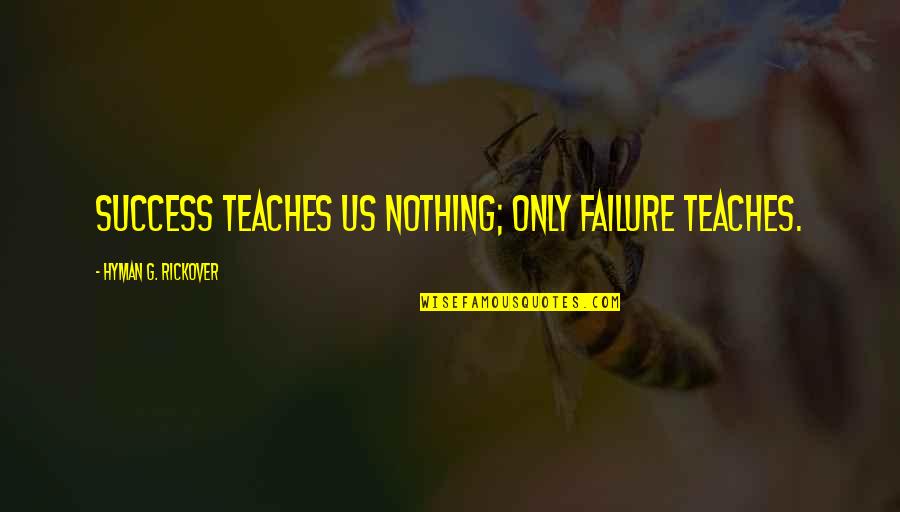 Success teaches us nothing; only failure teaches. —
Hyman G. Rickover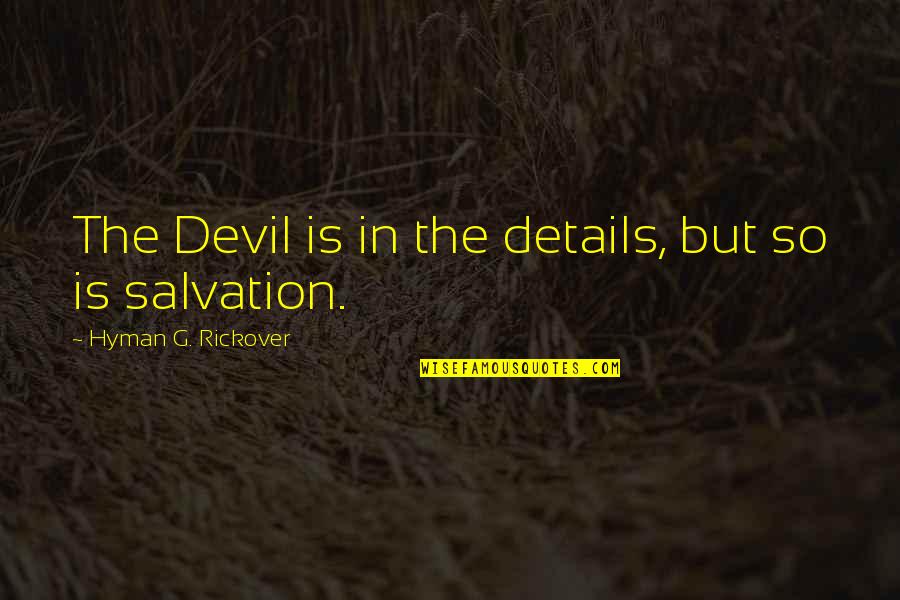 The Devil is in the details, but so is salvation. —
Hyman G. Rickover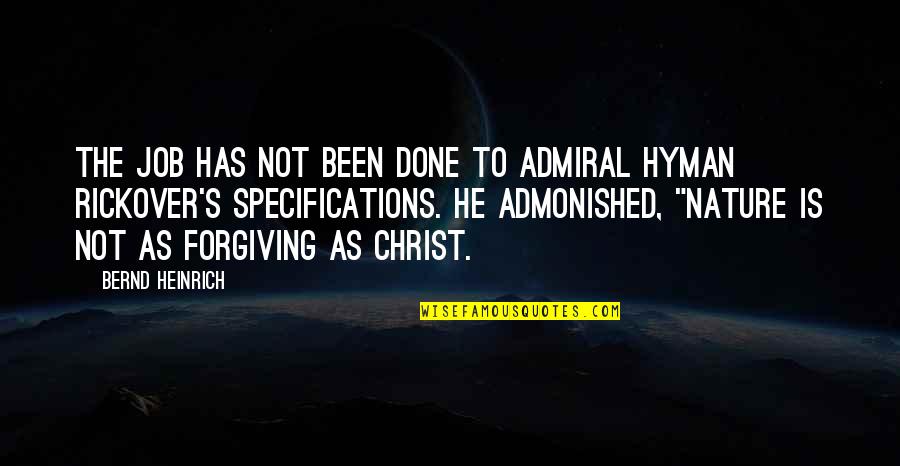 The job has not been done to Admiral Hyman Rickover's specifications. He admonished, "Nature is not as forgiving as Christ. —
Bernd Heinrich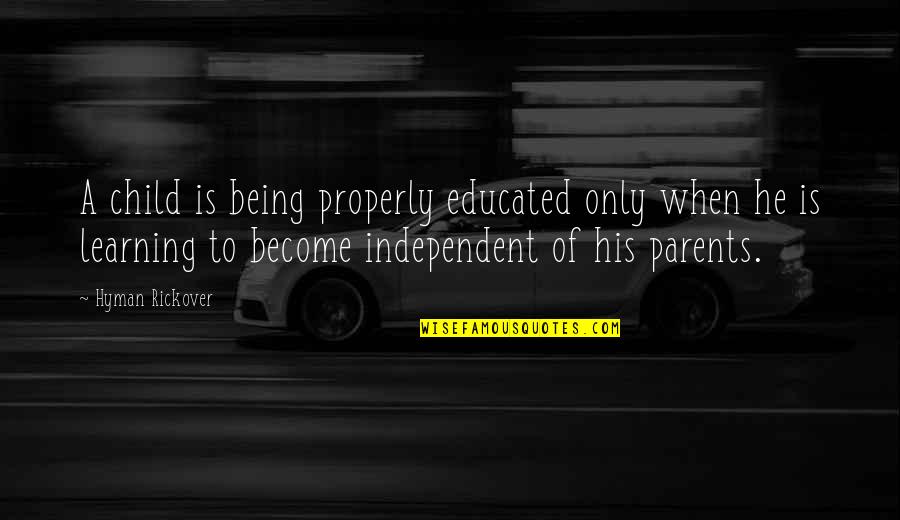 A child is being properly educated only when he is learning to become independent of his parents. —
Hyman Rickover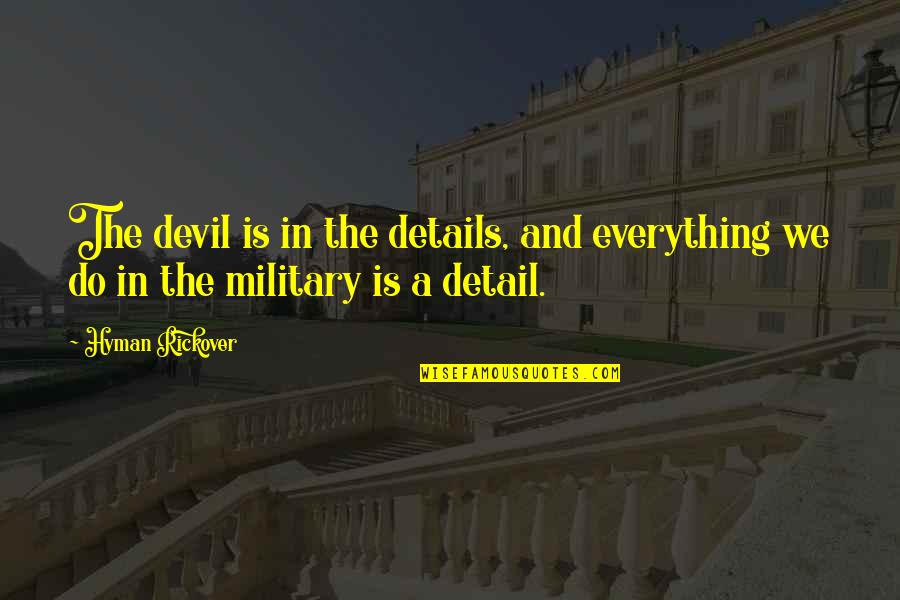 The devil is in the details, and everything we do in the military is a detail. —
Hyman Rickover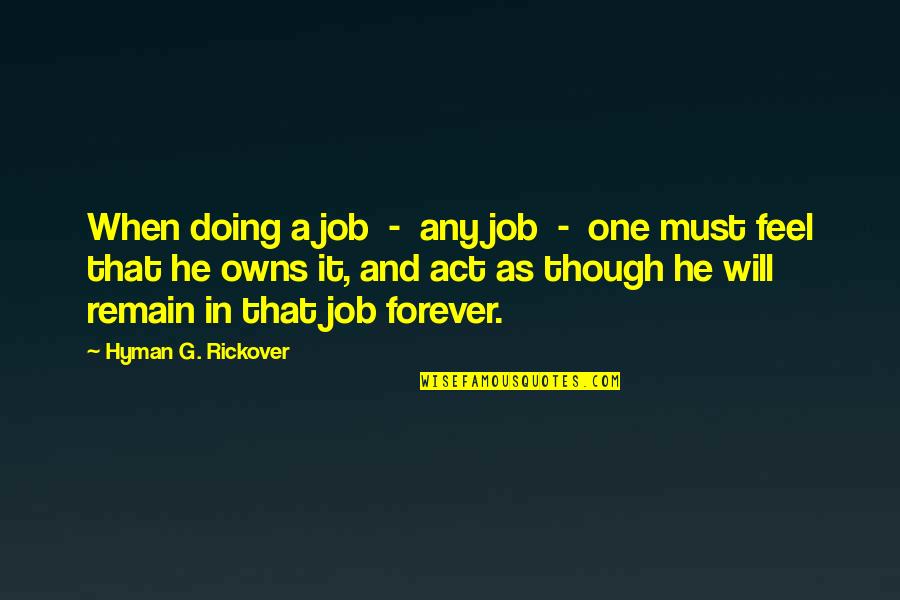 When doing a job - any job - one must feel that he owns it, and act as though he will remain in that job forever. —
Hyman G. Rickover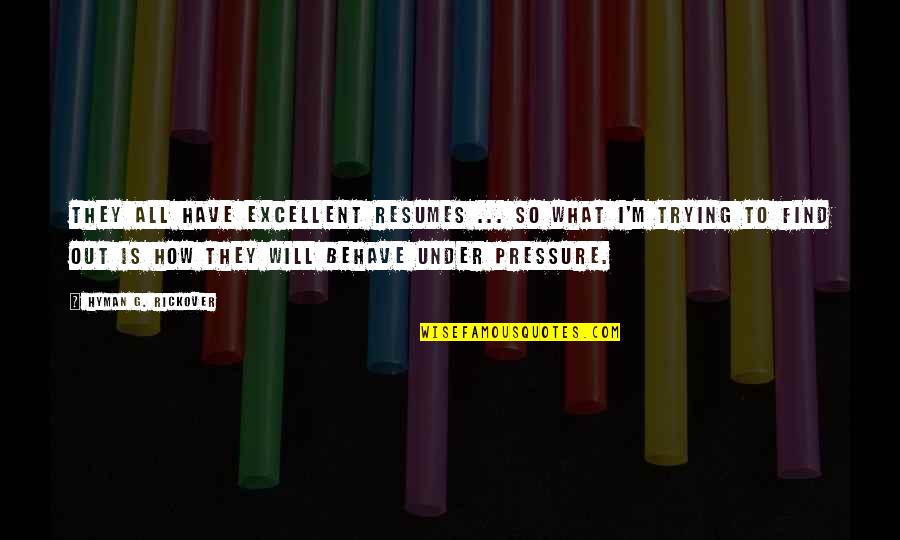 They all have excellent resumes ... So what I'm trying to find out is how they will behave under pressure. —
Hyman G. Rickover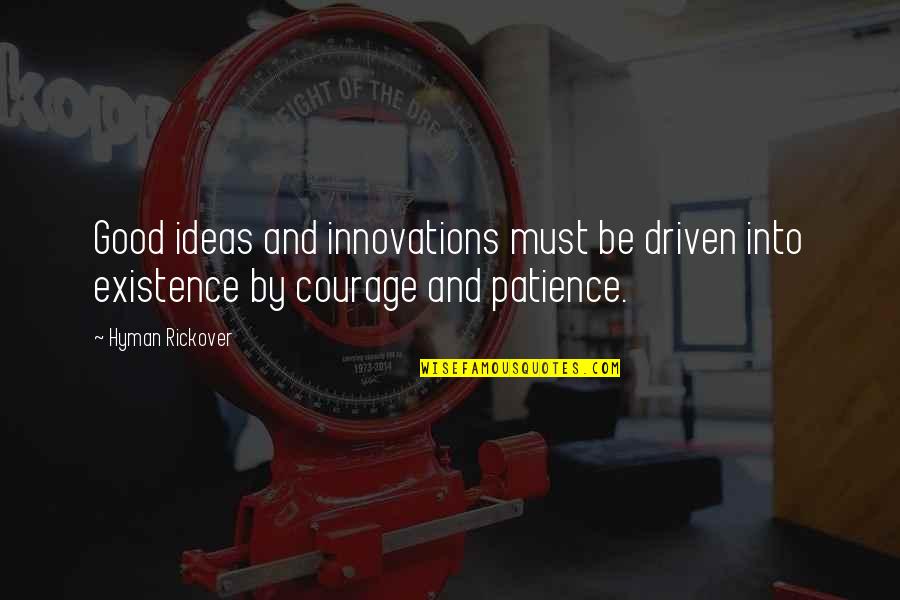 Good ideas and innovations must be driven into existence by courage and patience. —
Hyman Rickover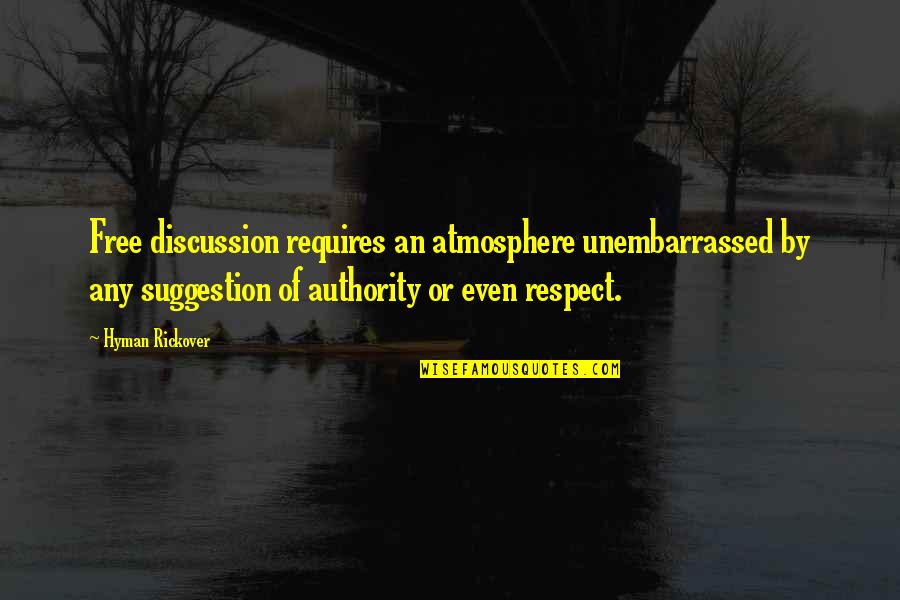 Free discussion requires an atmosphere unembarrassed by any suggestion of authority or even respect. —
Hyman Rickover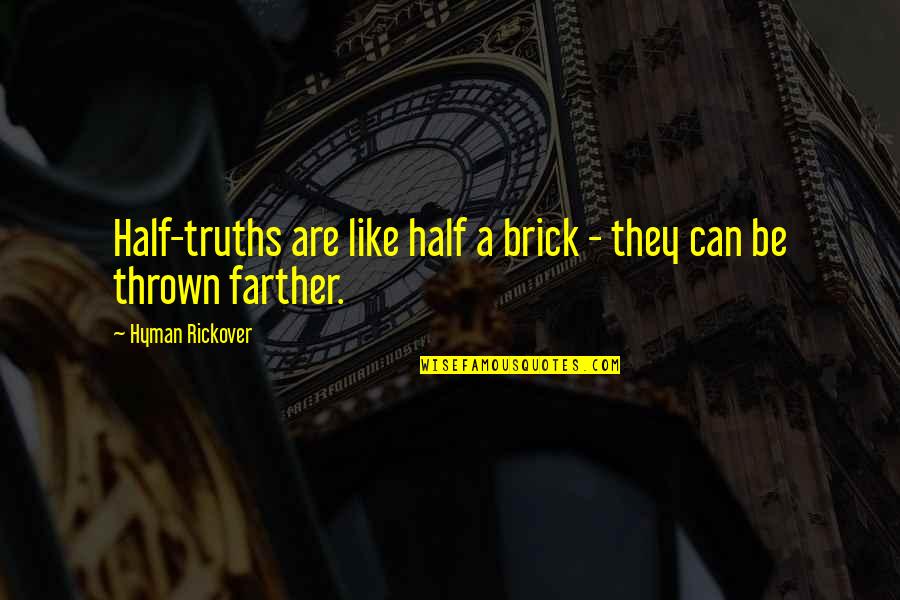 Half-truths are like half a brick - they can be thrown farther. —
Hyman Rickover