Growth In God Quotes
Collection of top 32 famous quotes about Growth In God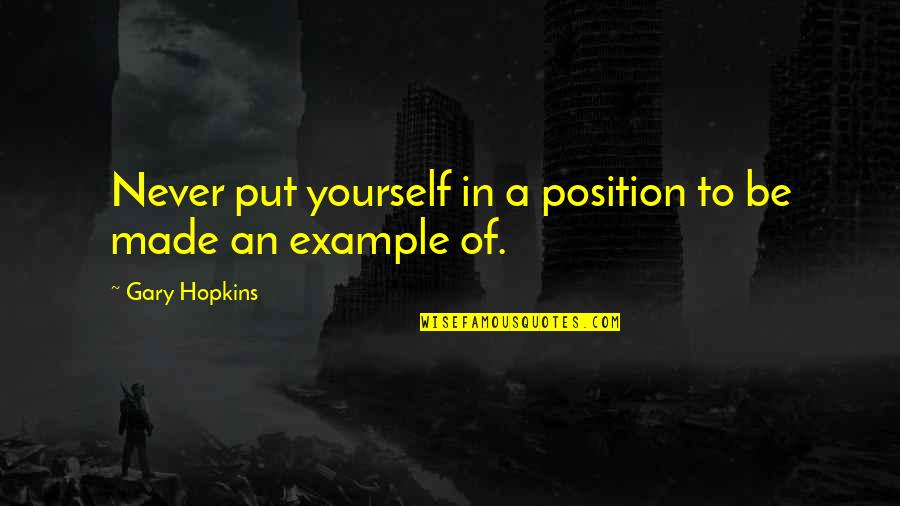 Never put yourself in a position to be made an example of.
—
Gary Hopkins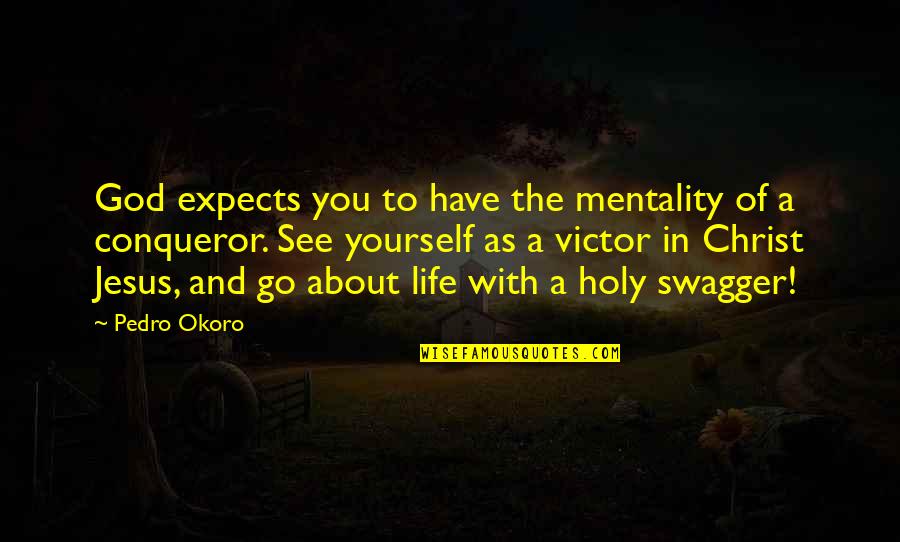 God expects you to have the mentality of a conqueror. See yourself as a victor in Christ Jesus, and go about life with a holy swagger!
—
Pedro Okoro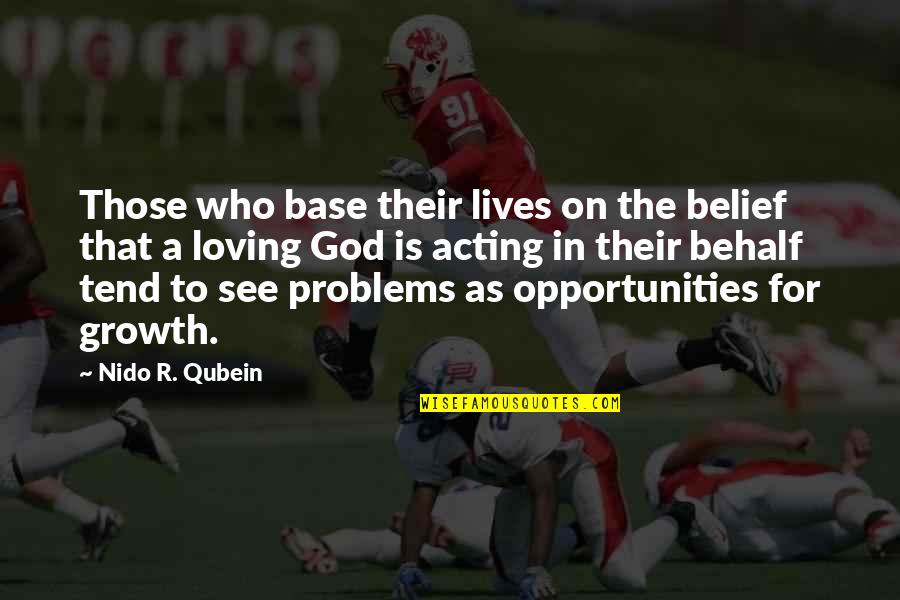 Those who base their lives on the belief that a loving God is acting in their behalf tend to see problems as opportunities for growth.
—
Nido R. Qubein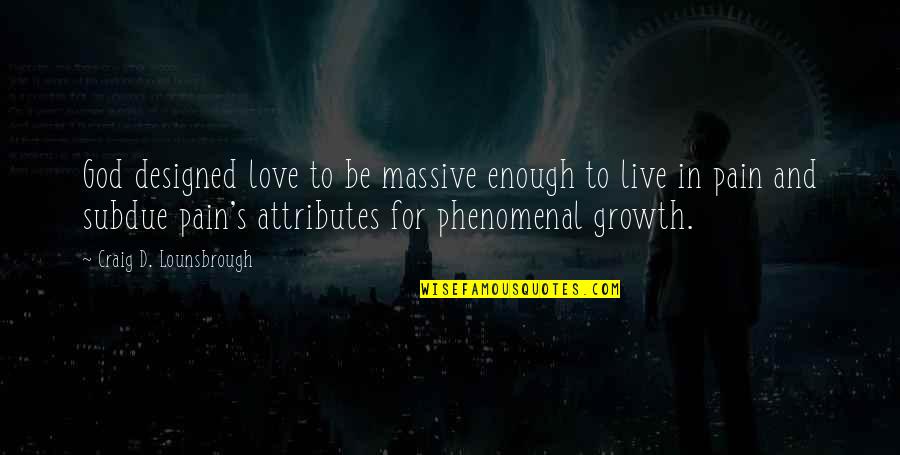 God designed love to be massive enough to live in pain and subdue pain's attributes for phenomenal growth.
—
Craig D. Lounsbrough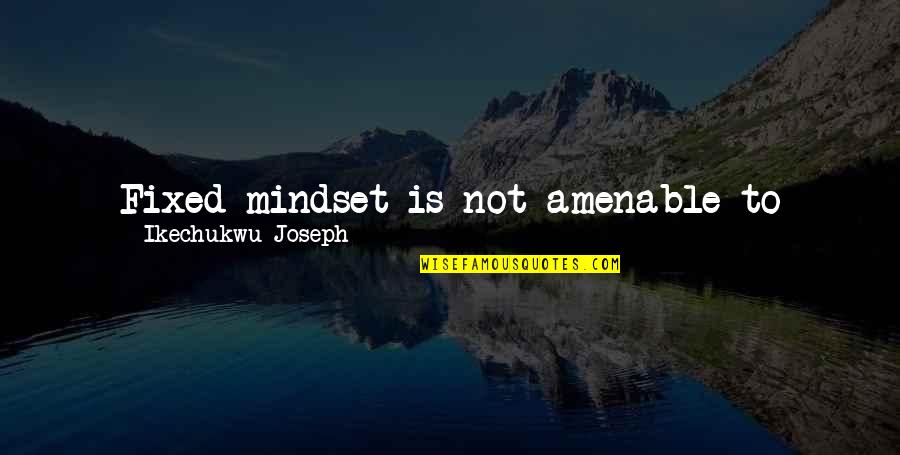 Fixed mindset is not amenable to change and growth.dogmatic,opinionated.Solution:Allow God and Gods.Let this mind that was in christ ...
—
Ikechukwu Joseph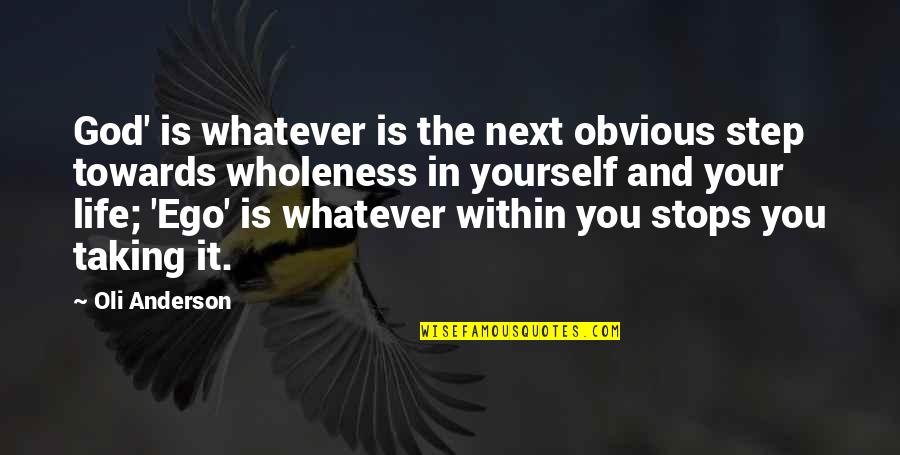 God' is whatever is the next obvious step towards wholeness in yourself and your life; 'Ego' is whatever within you stops you taking it.
—
Oli Anderson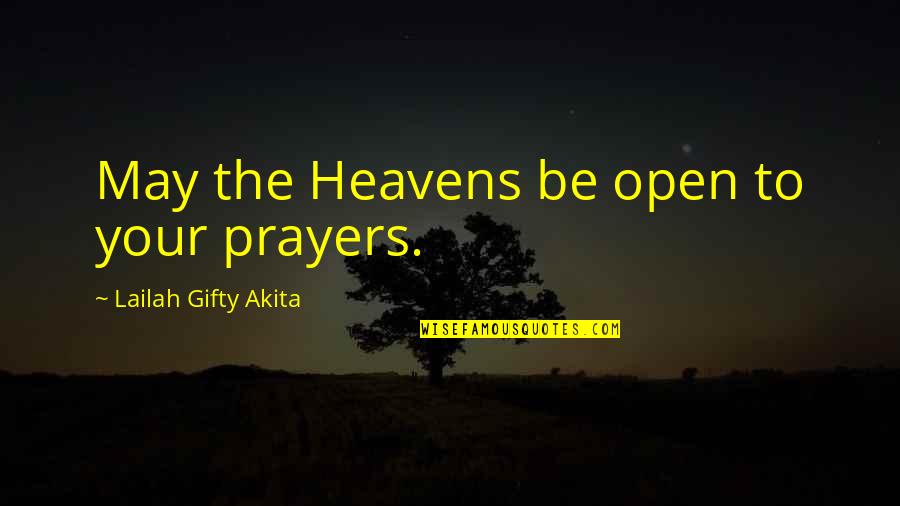 May the Heavens be open to your prayers.
—
Lailah Gifty Akita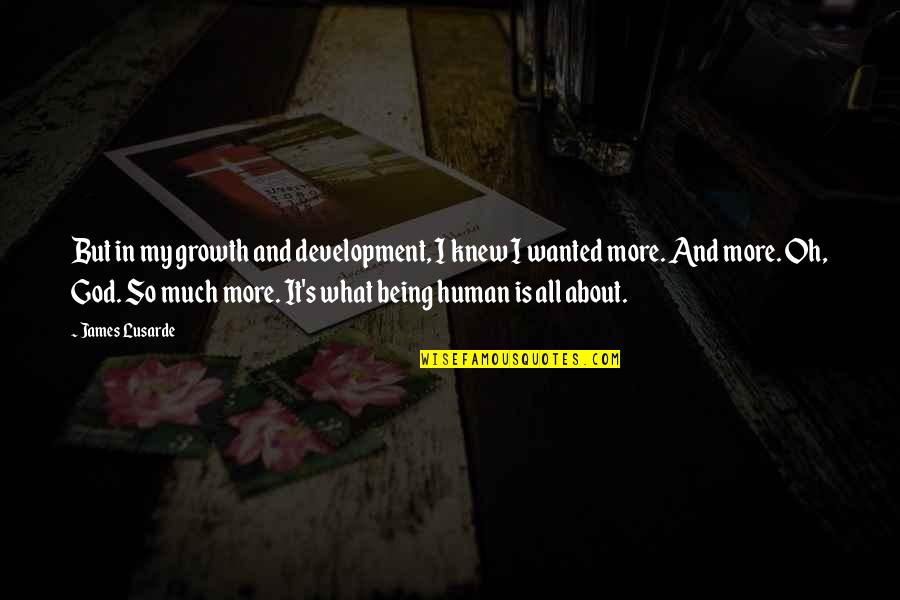 But in my growth and development, I knew I wanted more. And more. Oh, God. So much more. It's what being human is all about.
—
James Lusarde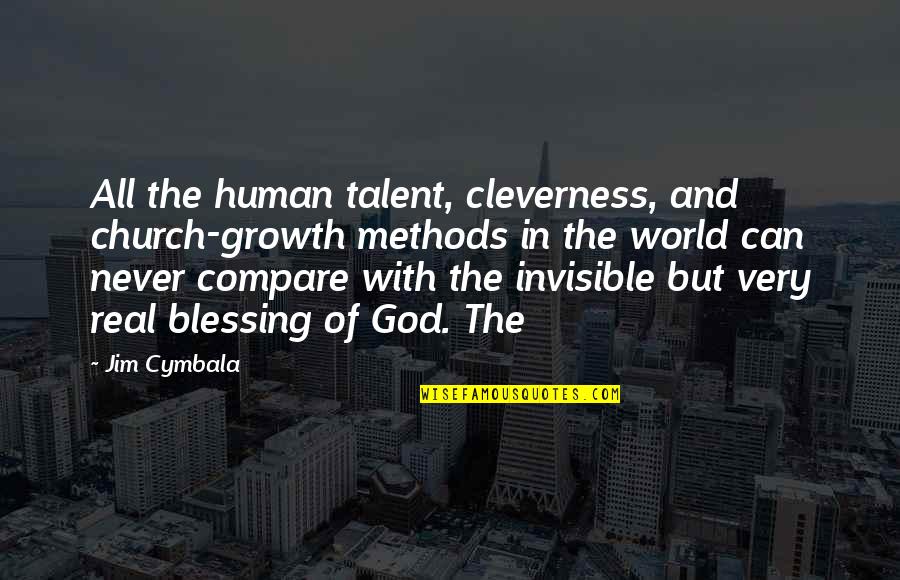 All the human talent, cleverness, and church-growth methods in the world can never compare with the invisible but very real blessing of God. The
—
Jim Cymbala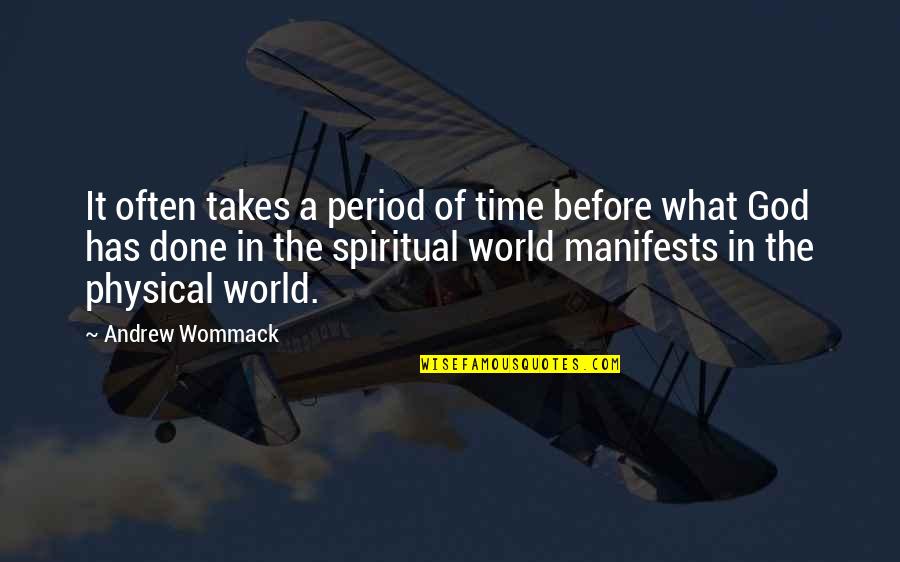 It often takes a period of time before what God has done in the spiritual world manifests in the physical world.
—
Andrew Wommack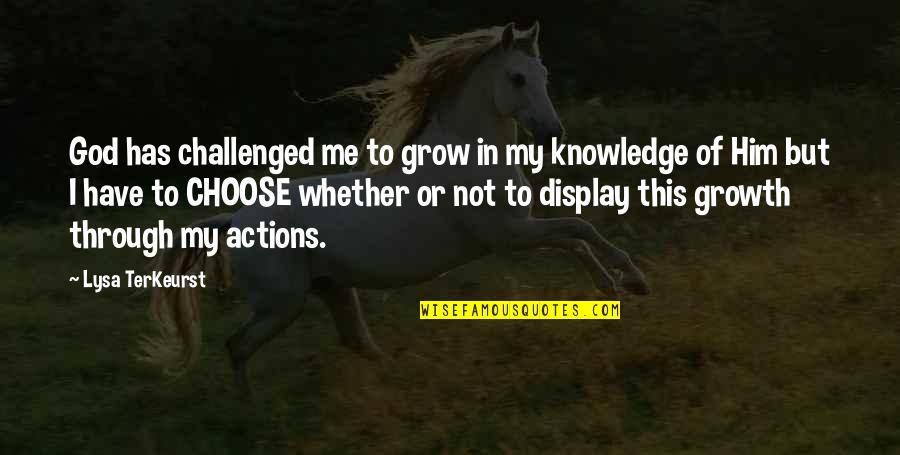 God has challenged me to grow in my knowledge of Him but I have to CHOOSE whether or not to display this growth through my actions.
—
Lysa TerKeurst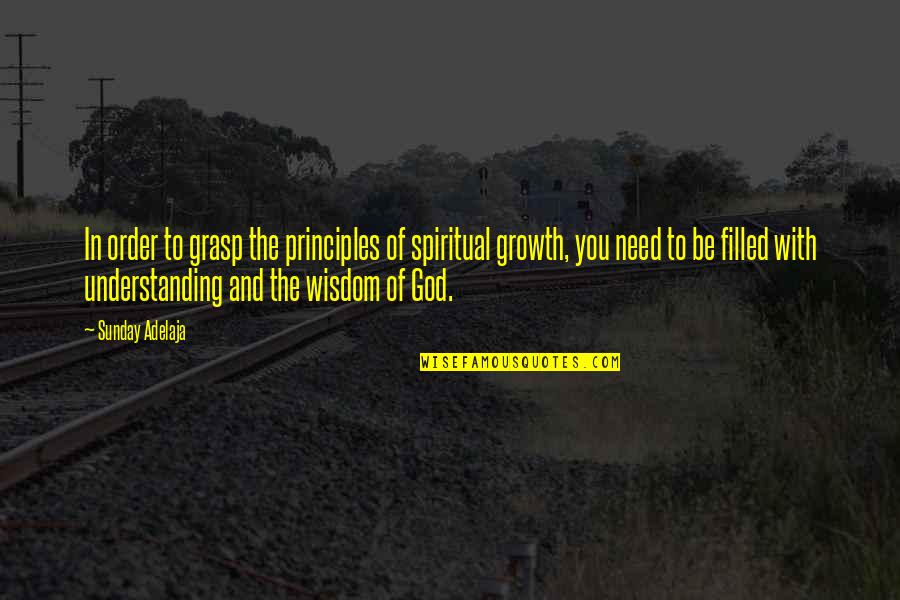 In order to grasp the principles of spiritual growth, you need to be filled with understanding and the wisdom of God. —
Sunday Adelaja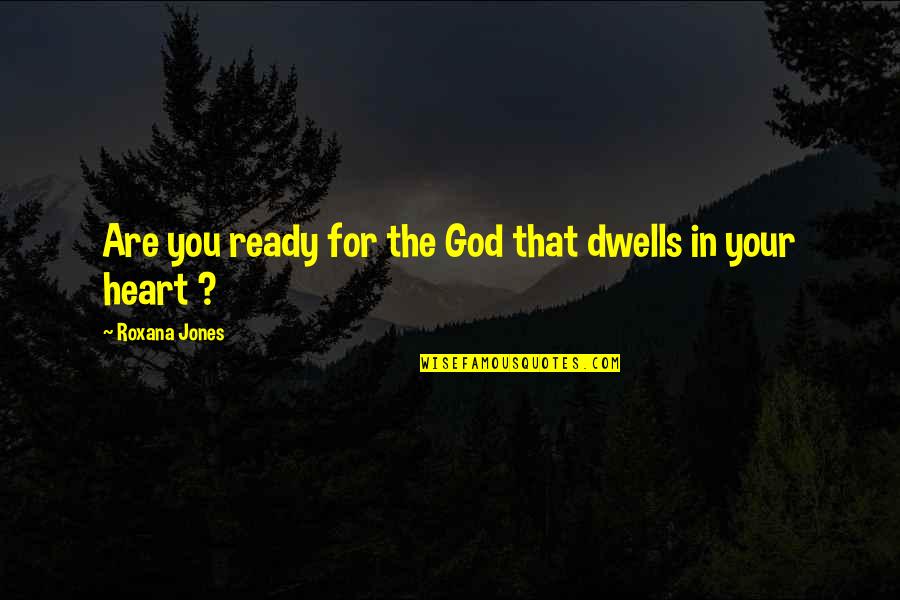 Are you ready for the God that dwells in your heart ? —
Roxana Jones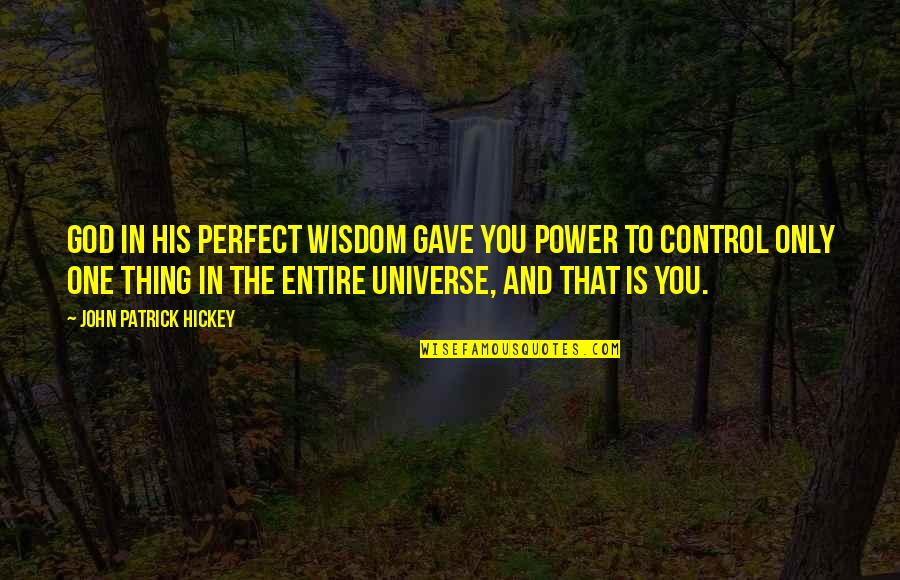 God in His perfect wisdom gave you power to control only one thing in the entire universe, and that is you. —
John Patrick Hickey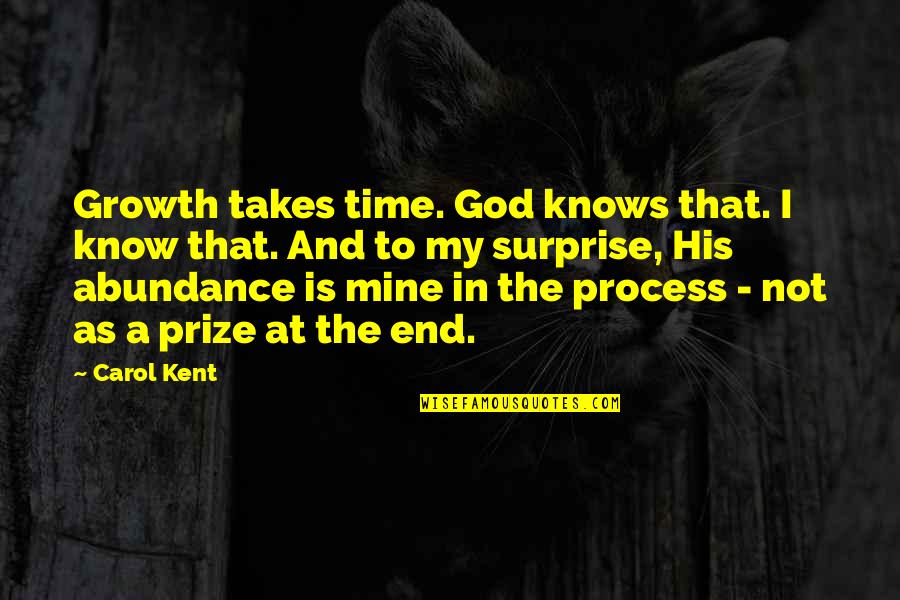 Growth takes time. God knows that. I know that. And to my surprise, His abundance is mine in the process - not as a prize at the end. —
Carol Kent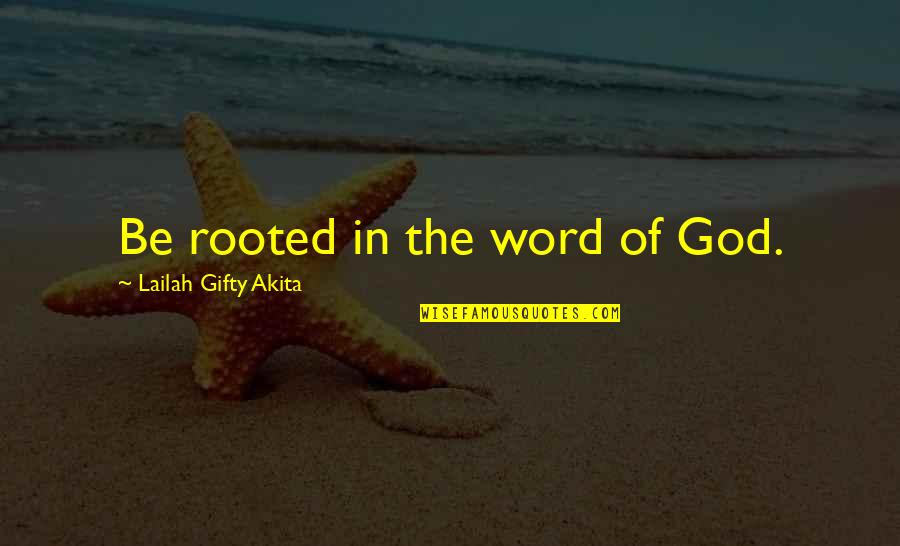 Be rooted in the word of God. —
Lailah Gifty Akita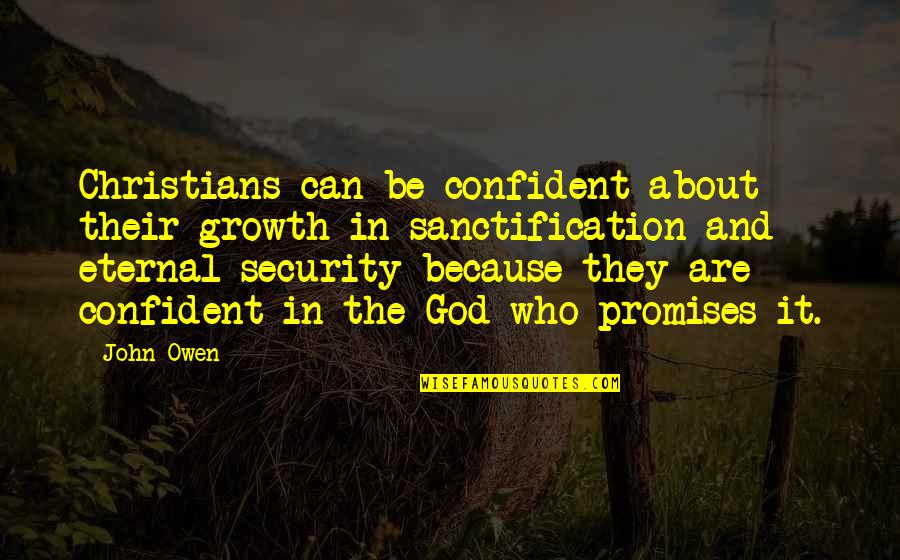 Christians can be confident about their growth in sanctification and eternal security because they are confident in the God who promises it. —
John Owen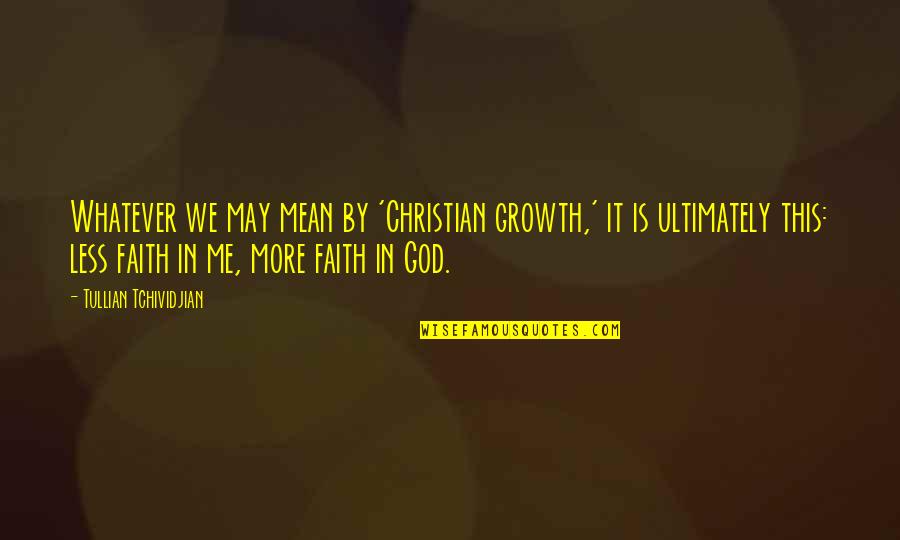 Whatever we may mean by 'Christian growth,' it is ultimately this: less faith in me, more faith in God. —
Tullian Tchividjian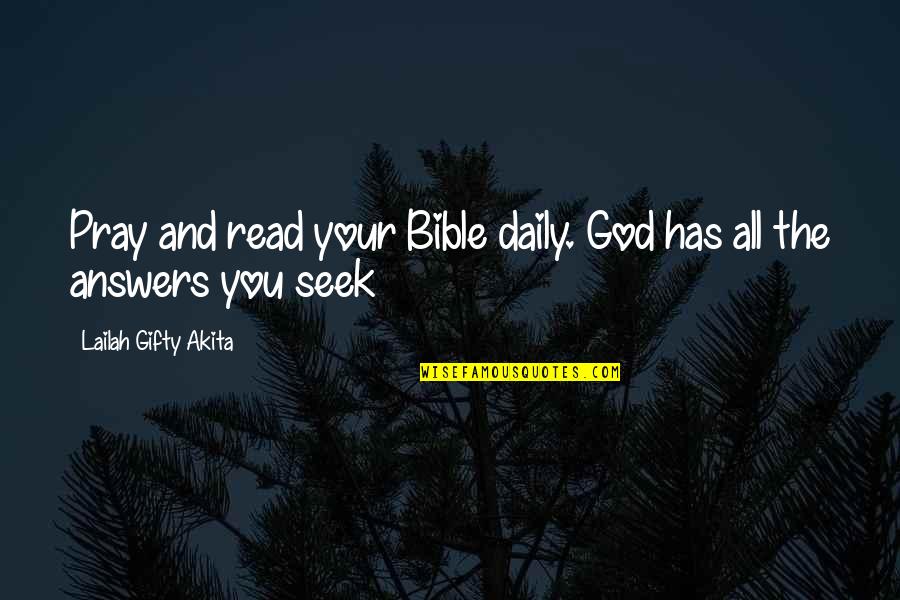 Pray and read your Bible daily. God has all the answers you seek —
Lailah Gifty Akita
The Holy Spirit builds on the smooth ground of humility. That's why God will tear you down in order to build you back up. —
Alisa Hope Wagner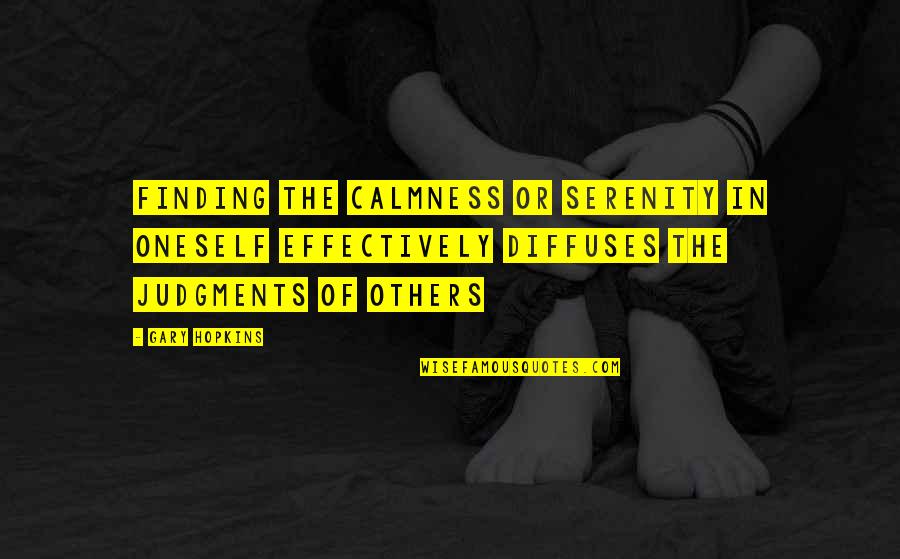 Finding the calmness or serenity in oneself effectively diffuses the judgments of others —
Gary Hopkins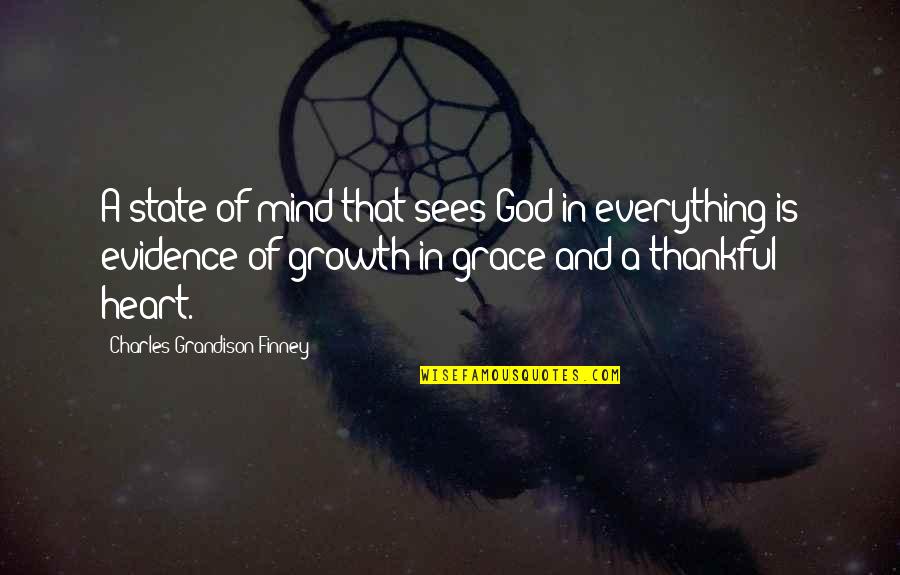 A state of mind that sees God in everything is evidence of growth in grace and a thankful heart. —
Charles Grandison Finney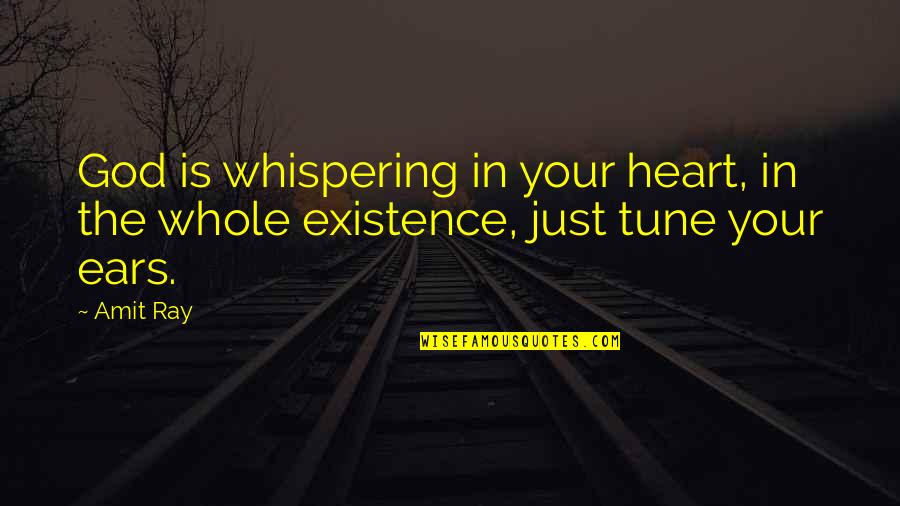 God is whispering in your heart, in the whole existence, just tune your ears. —
Amit Ray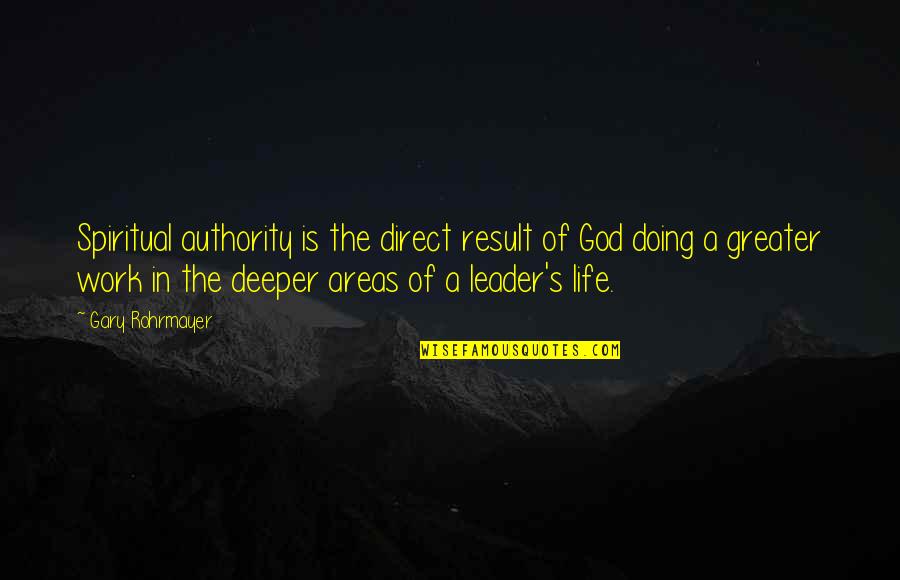 Spiritual authority is the direct result of God doing a greater work in the deeper areas of a leader's life. —
Gary Rohrmayer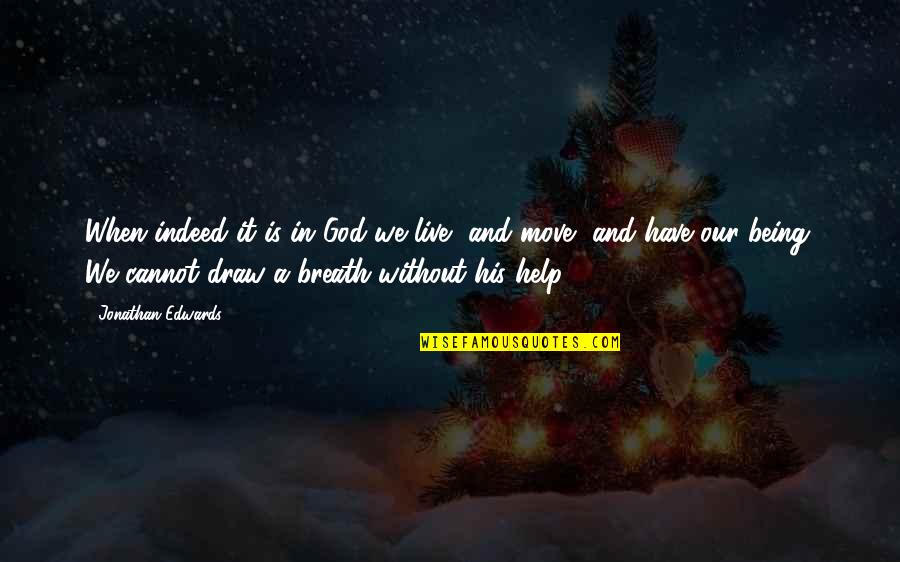 When indeed it is in God we live, and move, and have our being. We cannot draw a breath without his help. —
Jonathan Edwards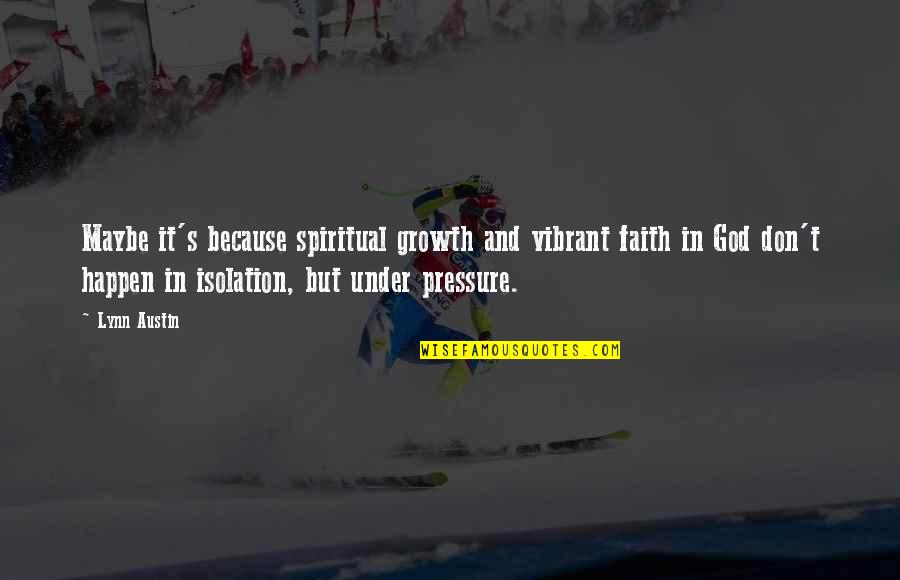 Maybe it's because spiritual growth and vibrant faith in God don't happen in isolation, but under pressure. —
Lynn Austin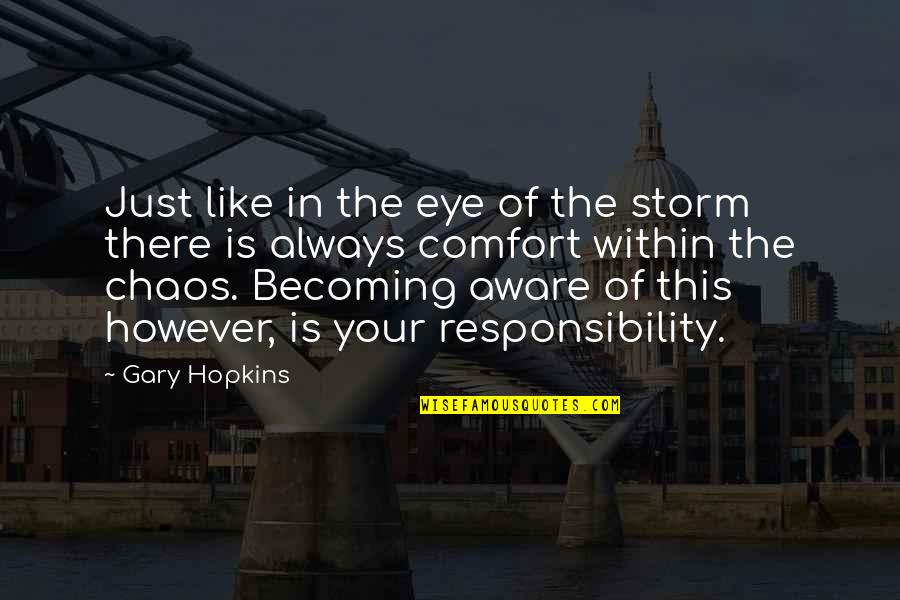 Just like in the eye of the storm there is always comfort within the chaos. Becoming aware of this however, is your responsibility. —
Gary Hopkins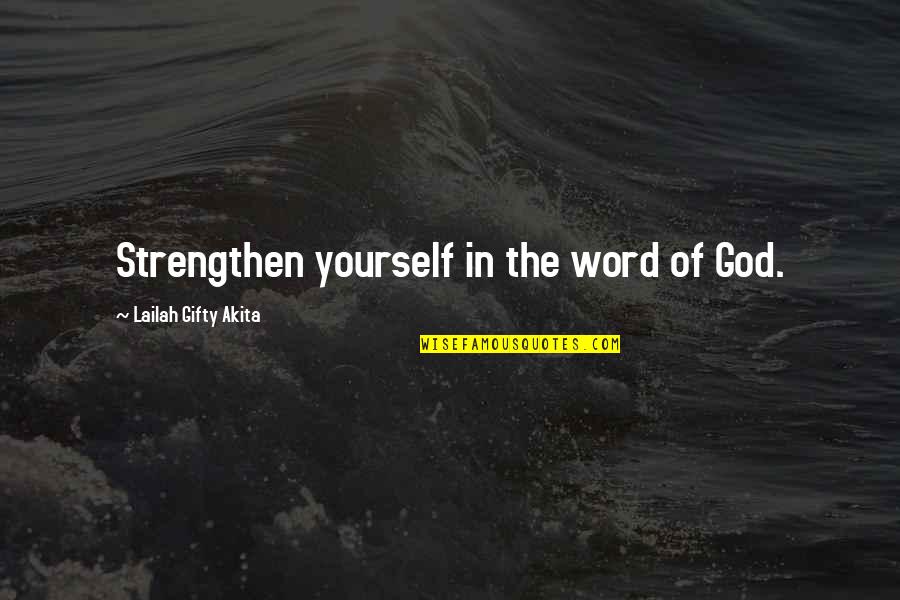 Strengthen yourself in the word of God. —
Lailah Gifty Akita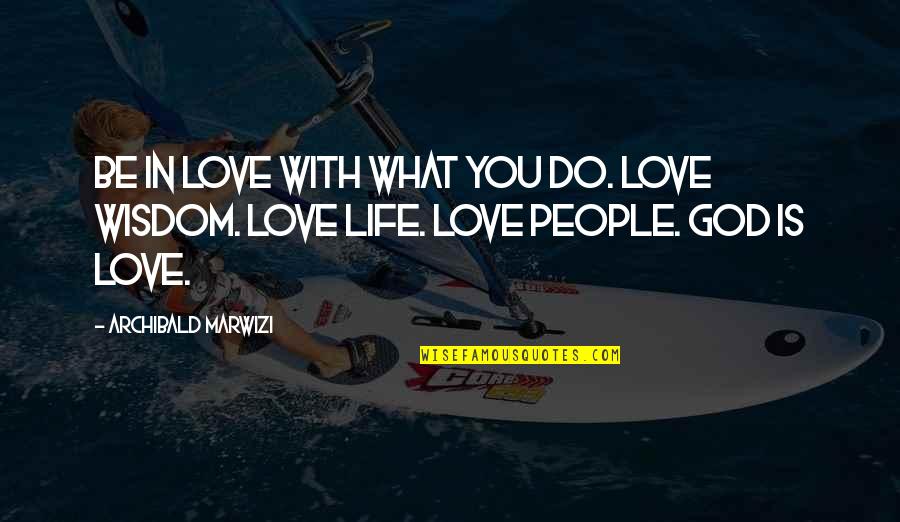 Be in love with what you do. Love wisdom. Love life. Love people. God is love. —
Archibald Marwizi
Growth in grace is one way to be happy in our religion. God has wisely linked together our comfort and our increase in holiness. —
J.C. Ryle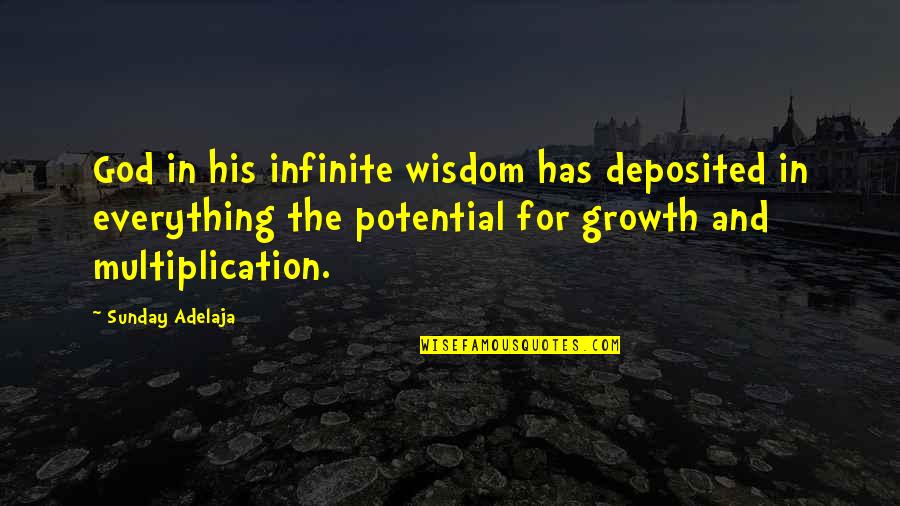 God in his infinite wisdom has deposited in everything the potential for growth and multiplication. —
Sunday Adelaja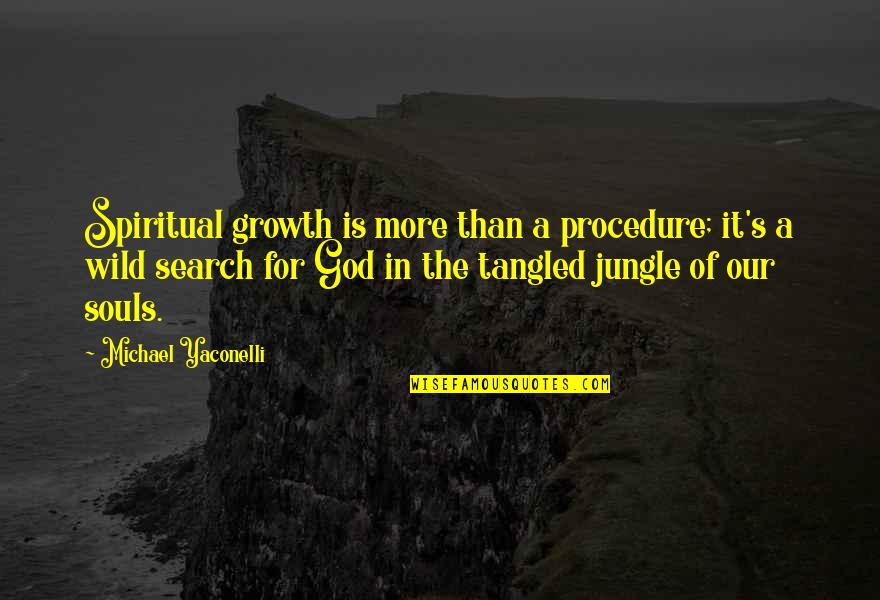 Spiritual growth is more than a procedure; it's a wild search for God in the tangled jungle of our souls. —
Michael Yaconelli