Green Trees Quotes
Collection of top 33 famous quotes about Green Trees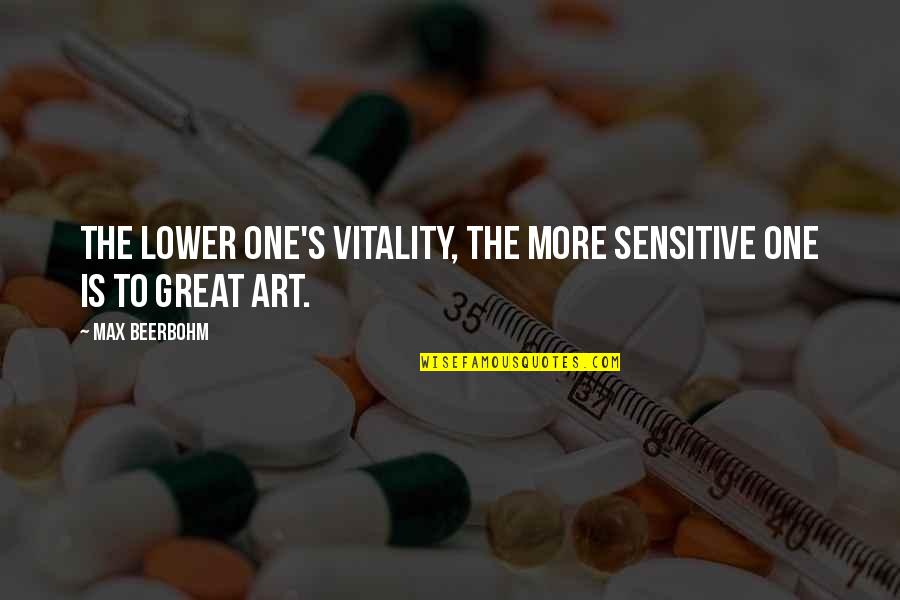 The lower one's vitality, the more sensitive one is to great art.
—
Max Beerbohm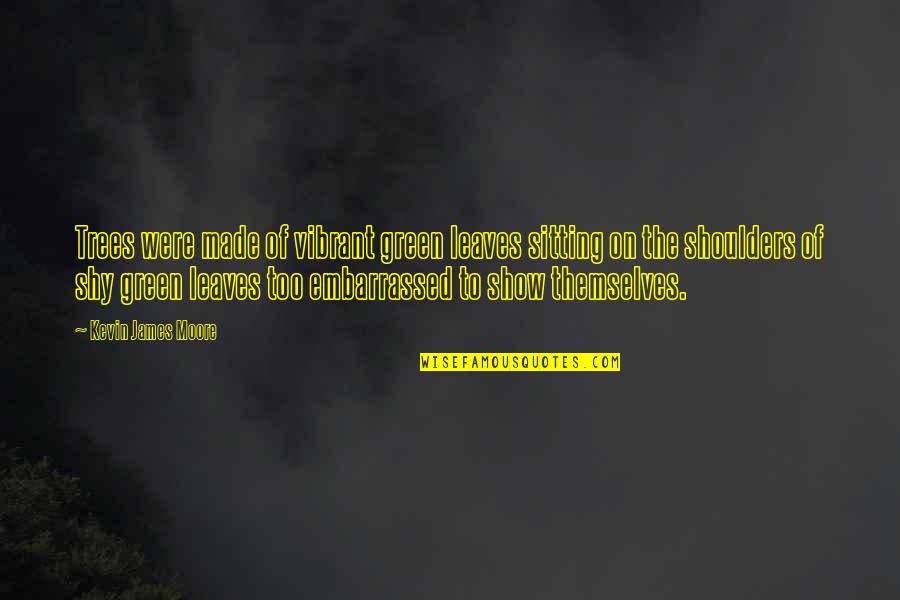 Trees were made of vibrant green leaves sitting on the shoulders of shy green leaves too embarrassed to show themselves.
—
Kevin James Moore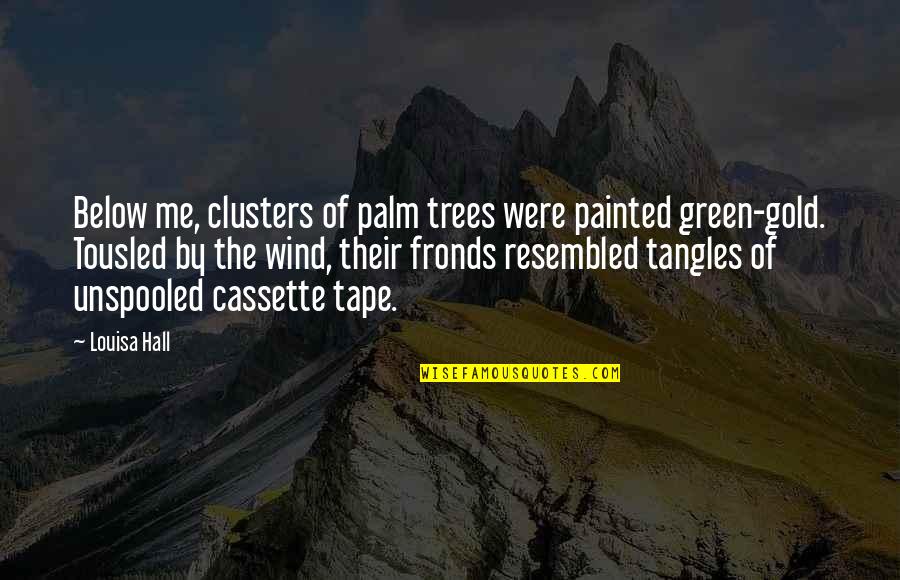 Below me, clusters of palm trees were painted green-gold. Tousled by the wind, their fronds resembled tangles of unspooled cassette tape.
—
Louisa Hall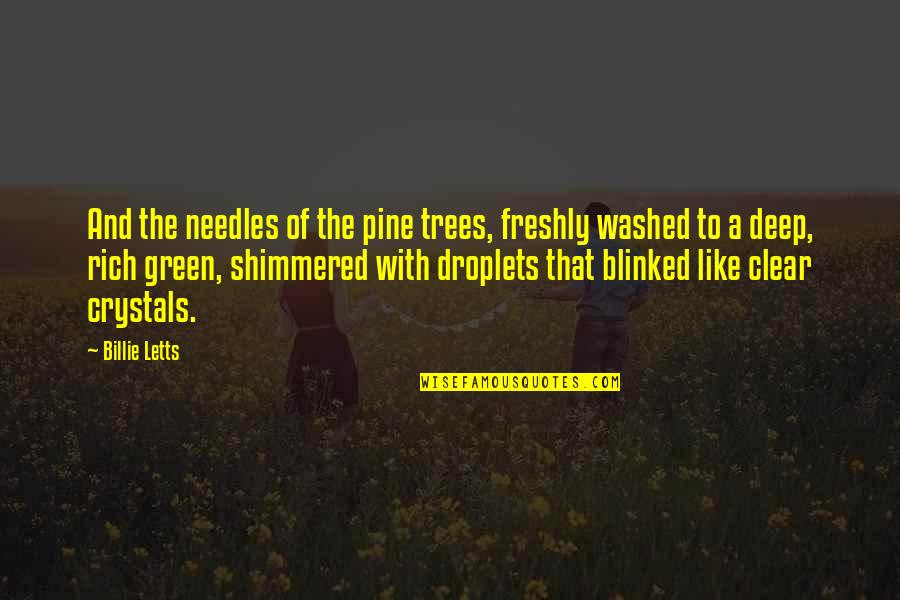 And the needles of the pine trees, freshly washed to a deep, rich green, shimmered with droplets that blinked like clear crystals.
—
Billie Letts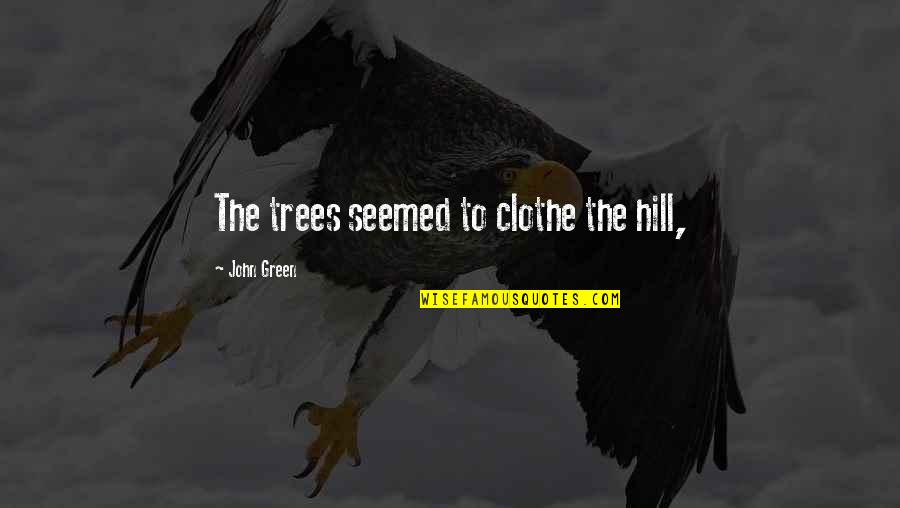 The trees seemed to clothe the hill,
—
John Green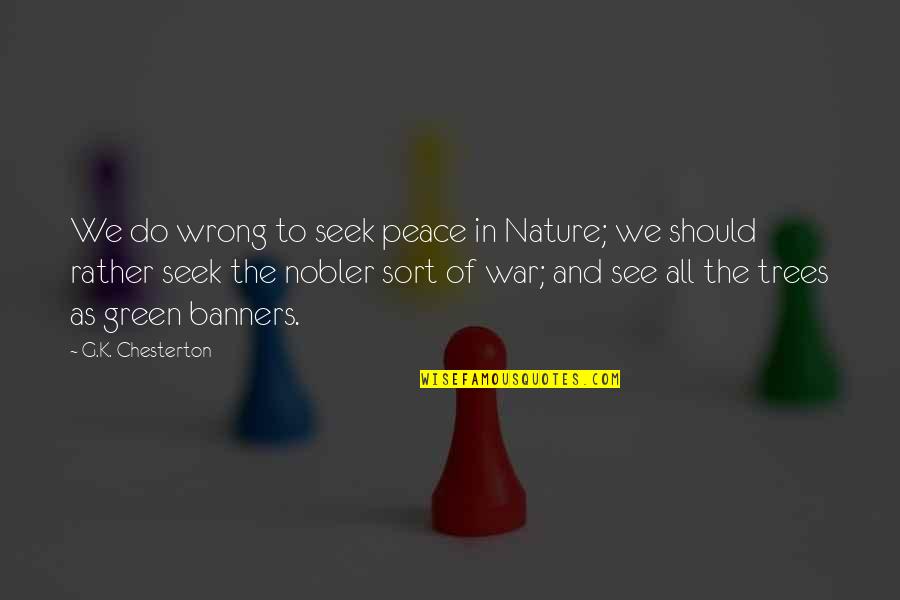 We do wrong to seek peace in Nature; we should rather seek the nobler sort of war; and see all the trees as green banners.
—
G.K. Chesterton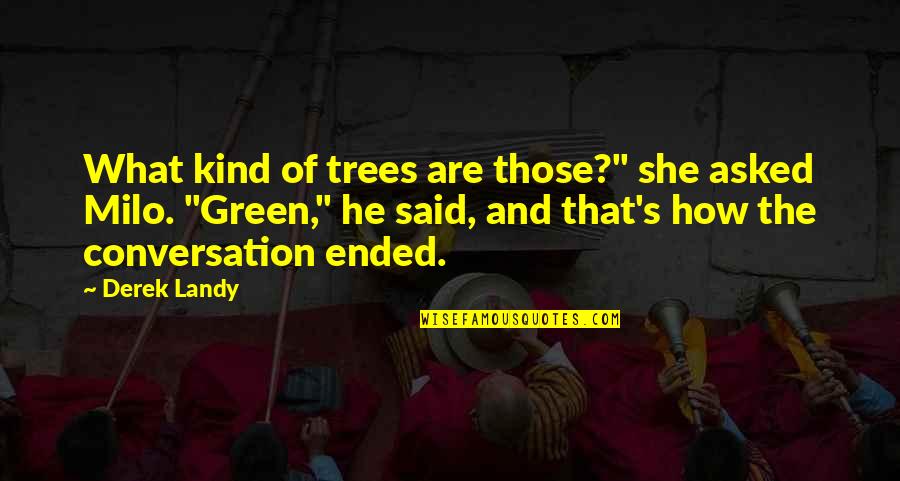 What kind of trees are those?" she asked Milo. "Green," he said, and that's how the conversation ended.
—
Derek Landy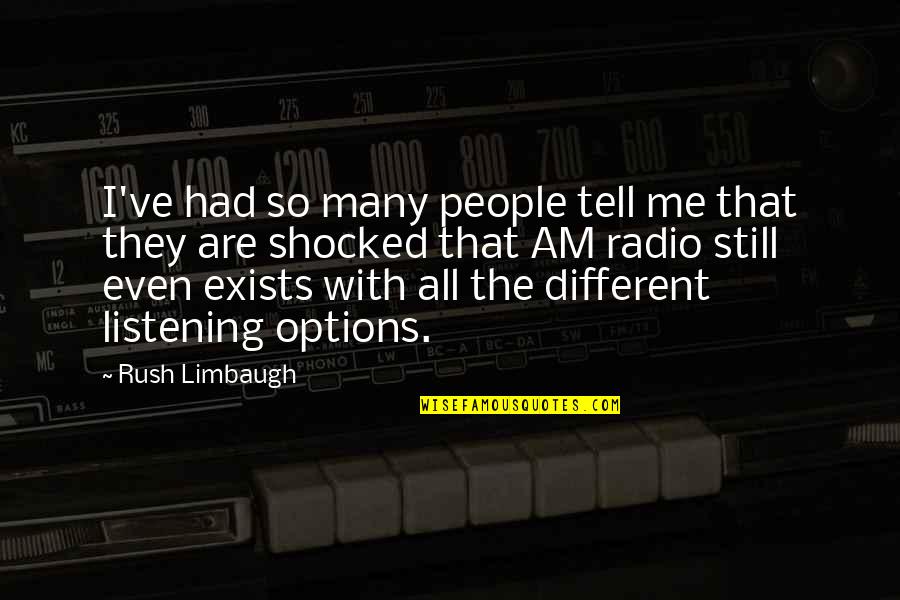 I've had so many people tell me that they are shocked that AM radio still even exists with all the different listening options.
—
Rush Limbaugh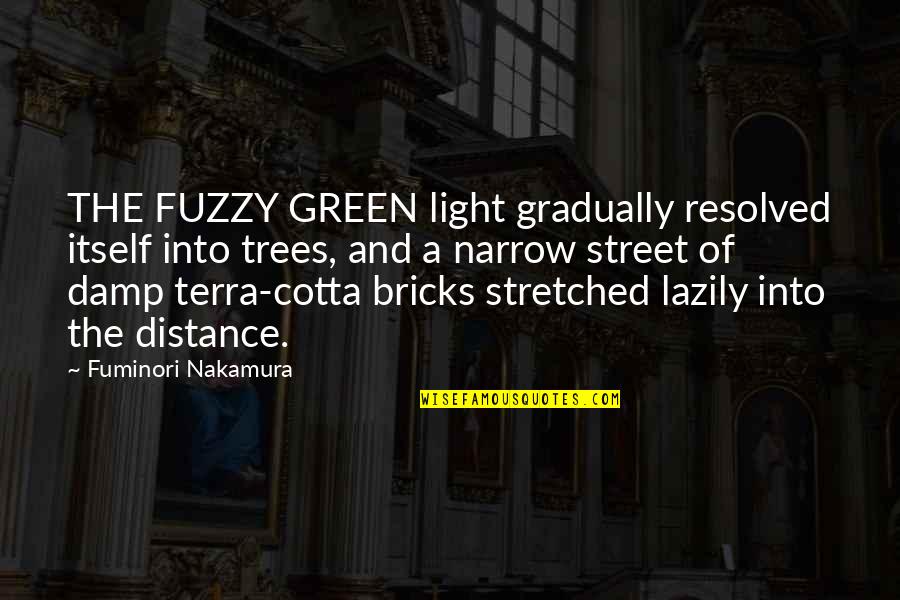 THE FUZZY GREEN light gradually resolved itself into trees, and a narrow street of damp terra-cotta bricks stretched lazily into the distance. —
Fuminori Nakamura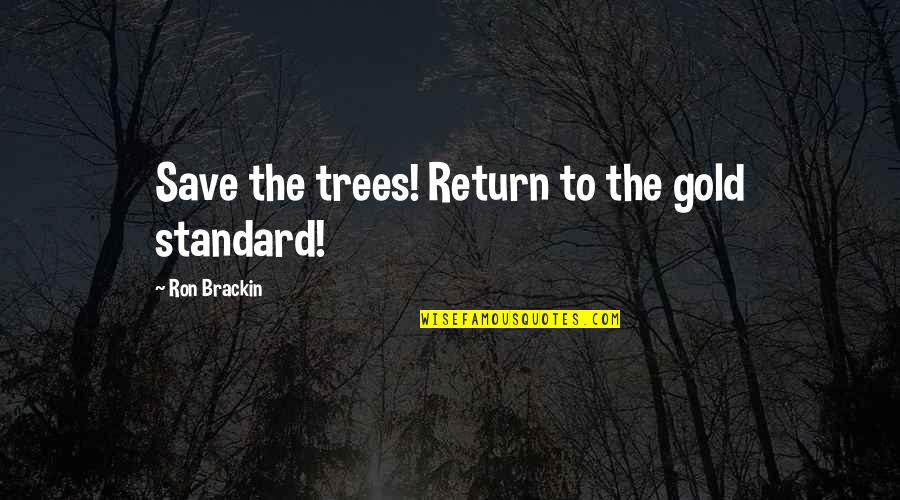 Save the trees! Return to the gold standard! —
Ron Brackin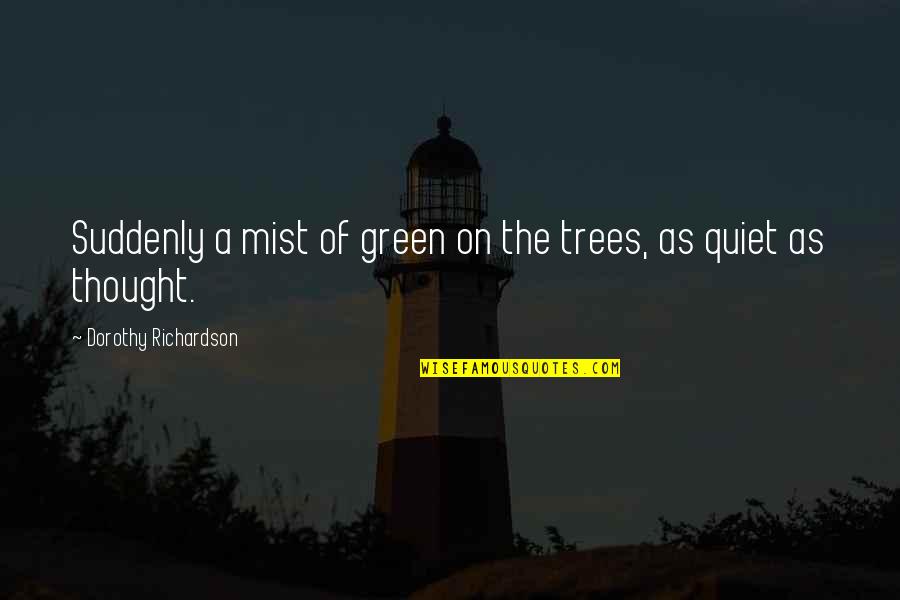 Suddenly a mist of green on the trees, as quiet as thought. —
Dorothy Richardson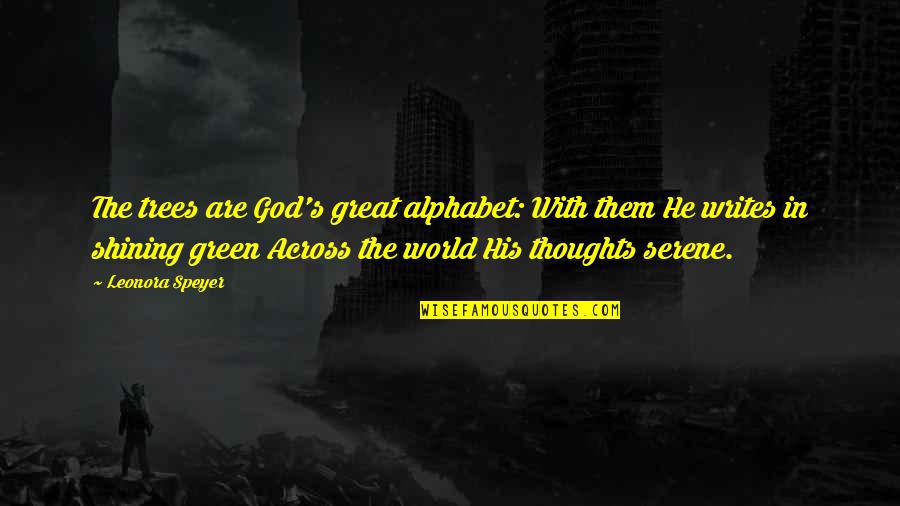 The trees are God's great alphabet:
With them
He writes in shining green
Across the world
His thoughts serene. —
Leonora Speyer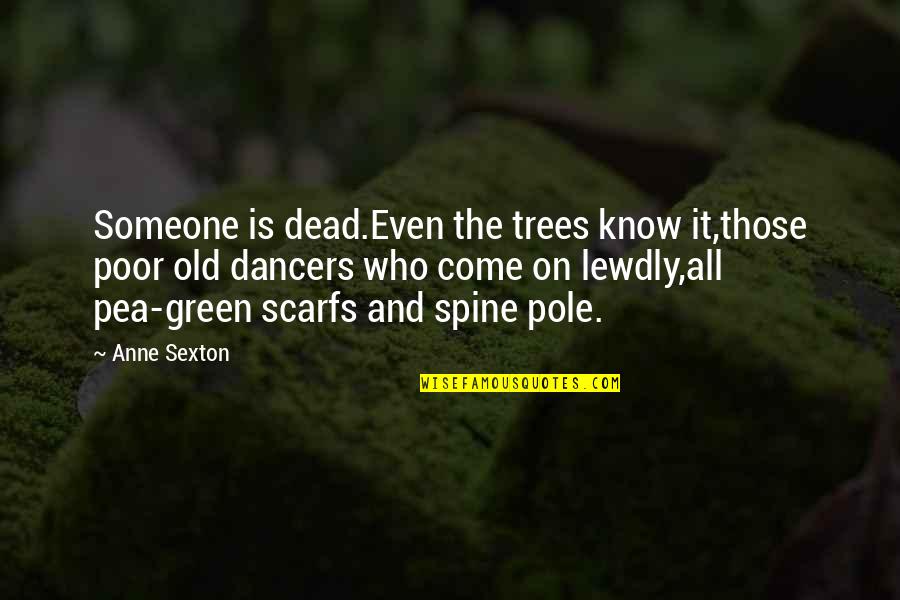 Someone is dead.
Even the trees know it,
those poor old dancers who come on lewdly,
all pea-green scarfs and spine pole. —
Anne Sexton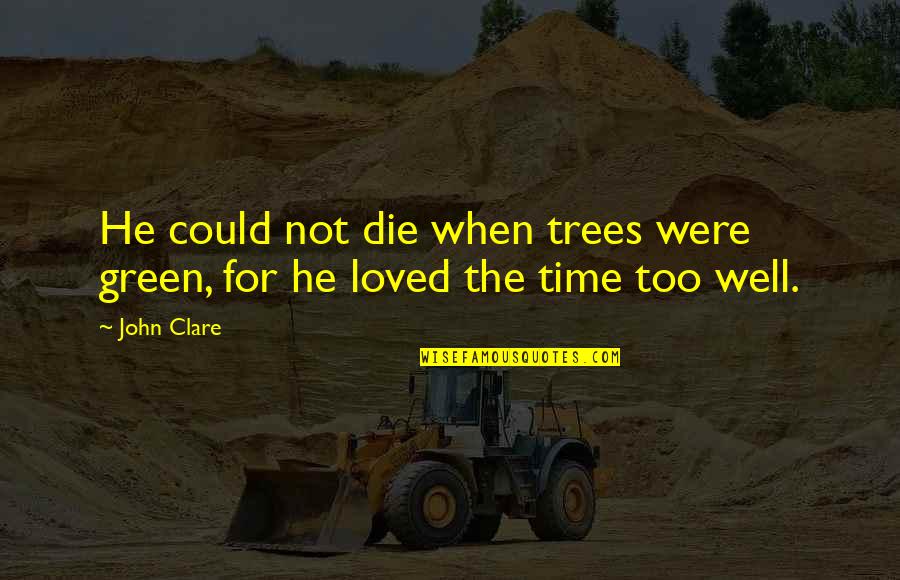 He could not die when trees were green, for he loved the time too well. —
John Clare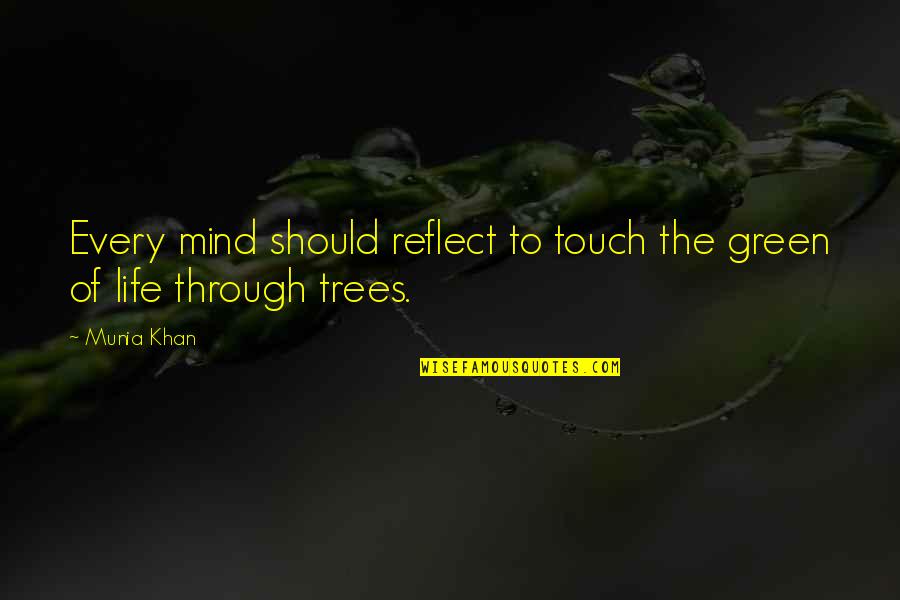 Every mind should reflect to touch the green of life through trees. —
Munia Khan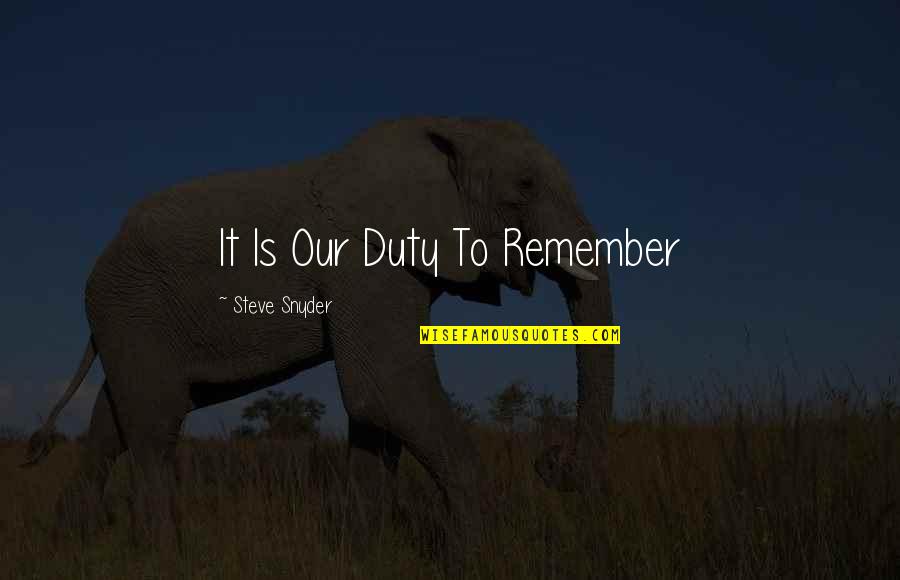 It Is Our Duty To Remember —
Steve Snyder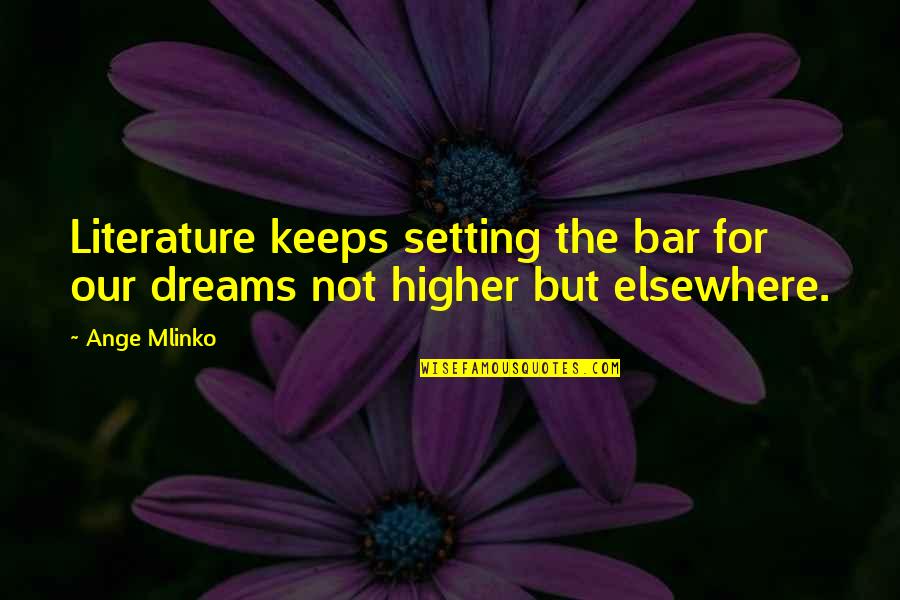 Literature keeps setting the bar for our dreams not higher but elsewhere. —
Ange Mlinko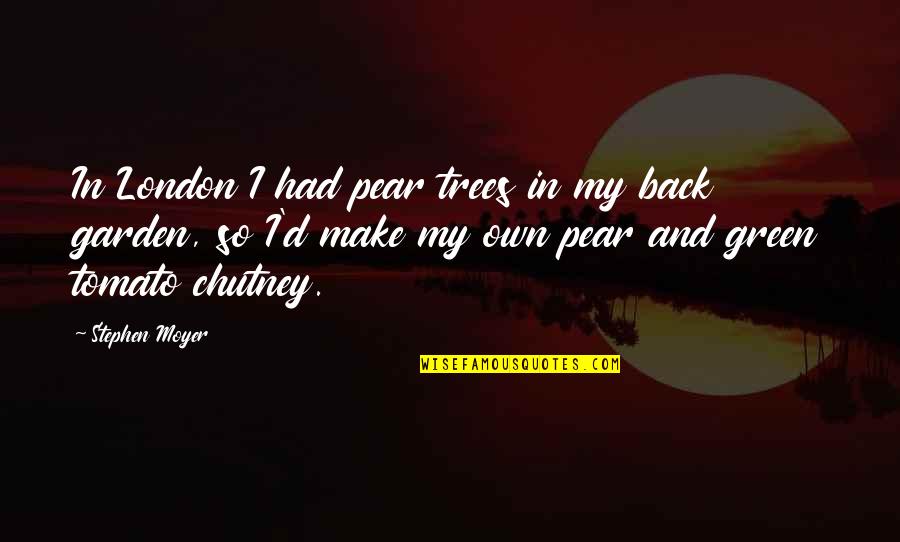 In London I had pear trees in my back garden, so I'd make my own pear and green tomato chutney. —
Stephen Moyer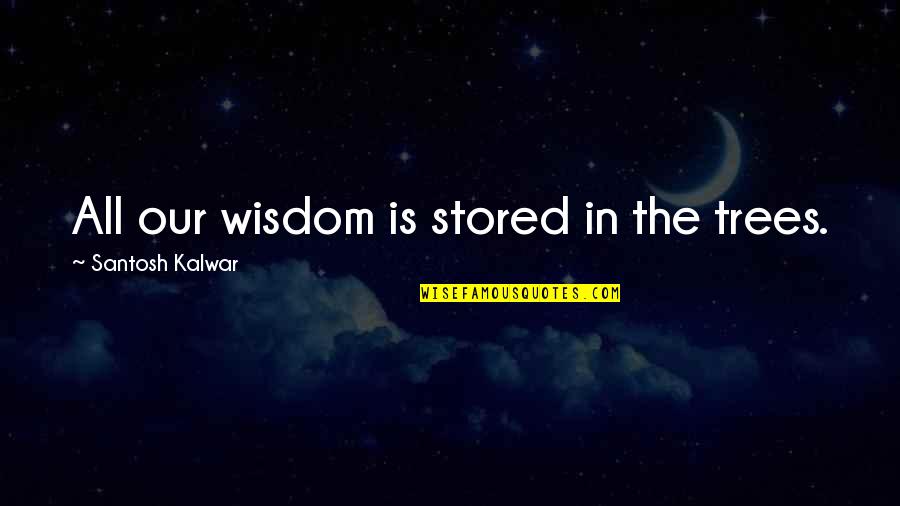 All our wisdom is stored in the trees. —
Santosh Kalwar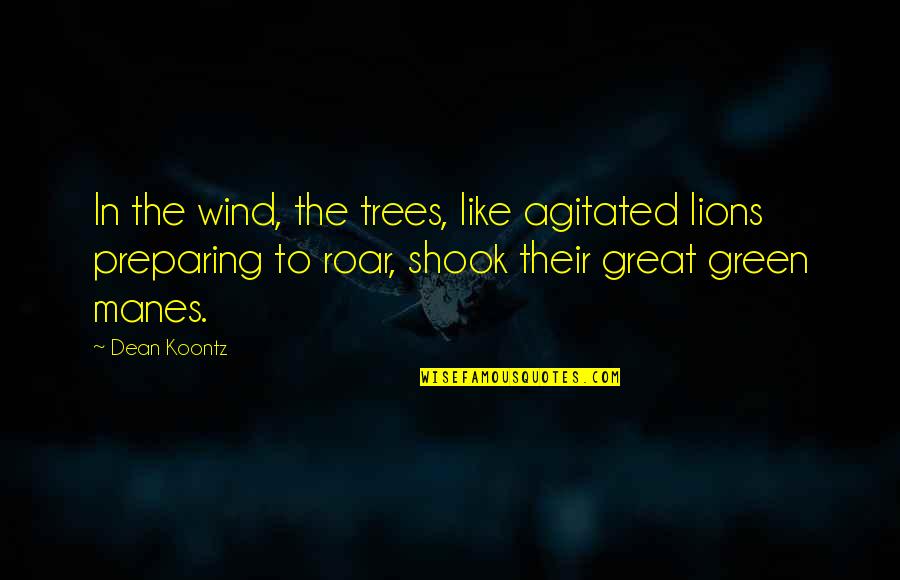 In the wind, the trees, like agitated lions preparing to roar, shook their great green manes. —
Dean Koontz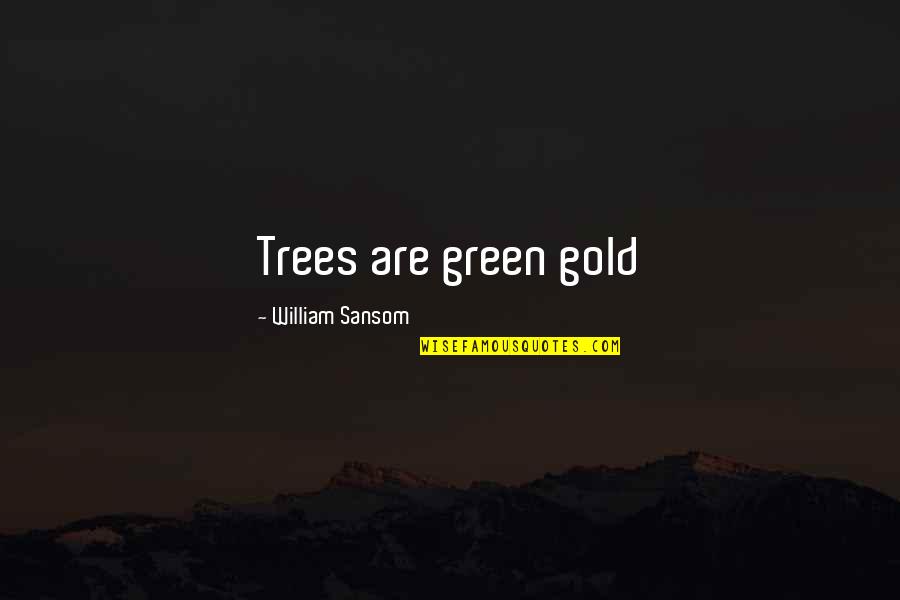 Trees are green gold —
William Sansom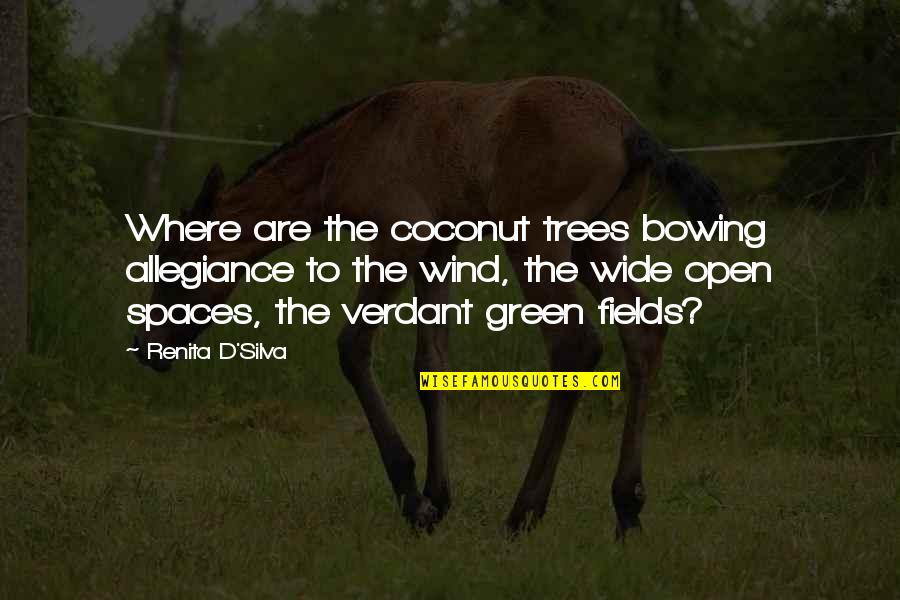 Where are the coconut trees bowing allegiance to the wind, the wide open spaces, the verdant green fields? —
Renita D'Silva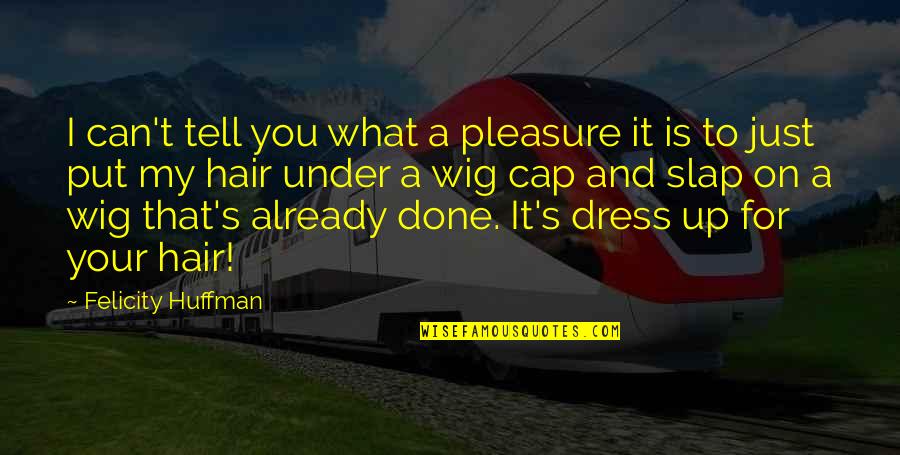 I can't tell you what a pleasure it is to just put my hair under a wig cap and slap on a wig that's already done. It's dress up for your hair! —
Felicity Huffman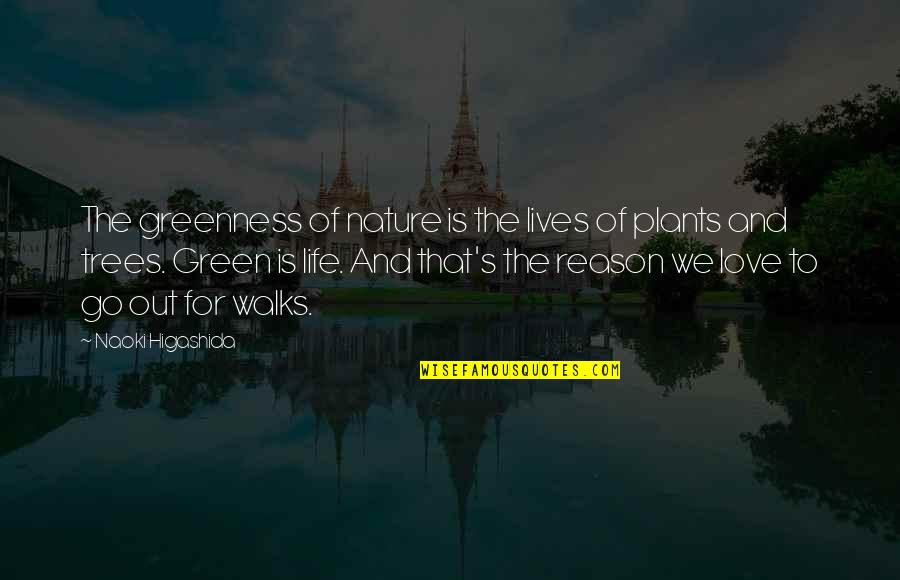 The greenness of nature is the lives of plants and trees. Green is life. And that's the reason we love to go out for walks. —
Naoki Higashida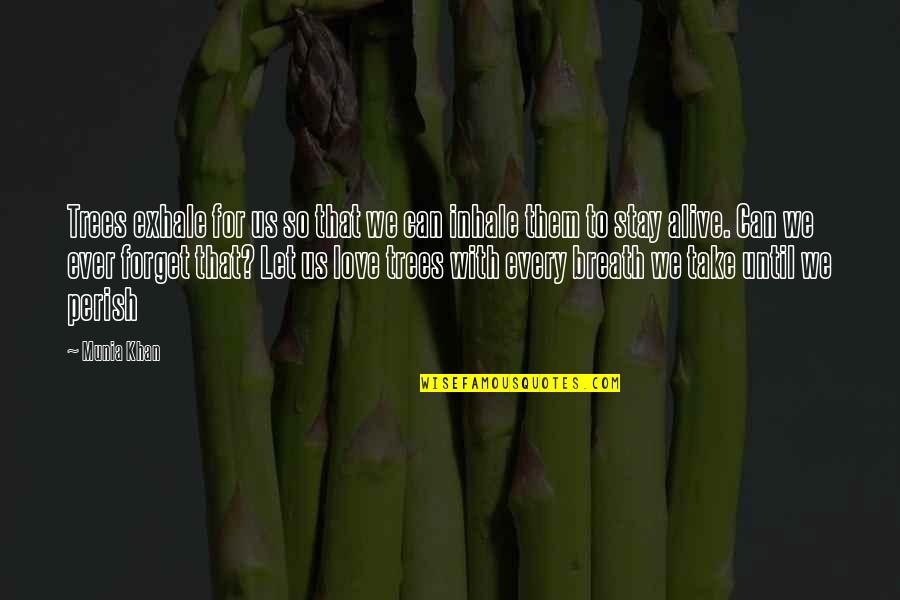 Trees exhale for us so that we can inhale them to stay alive. Can we ever forget that? Let us love trees with every breath we take until we perish —
Munia Khan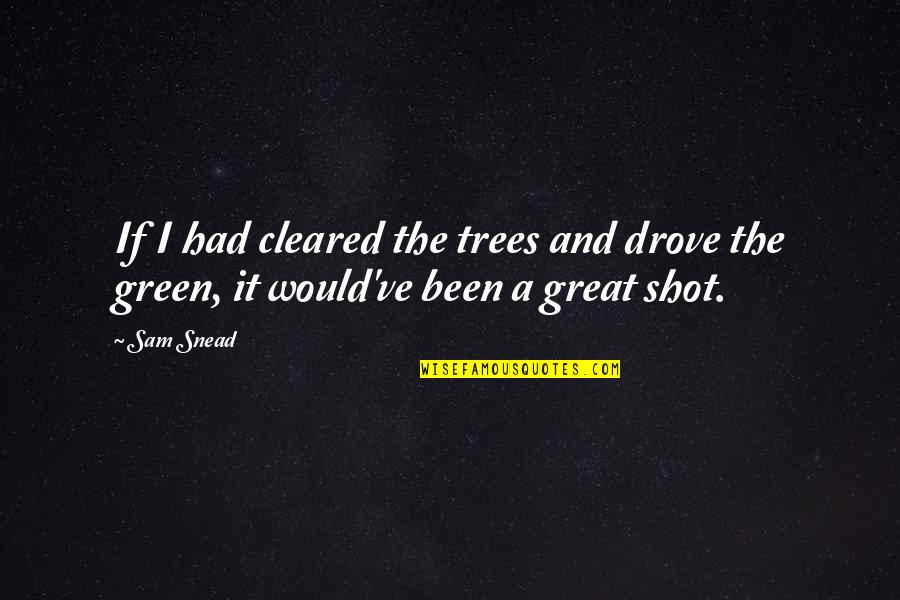 If I had cleared the trees and drove the green, it would've been a great shot. —
Sam Snead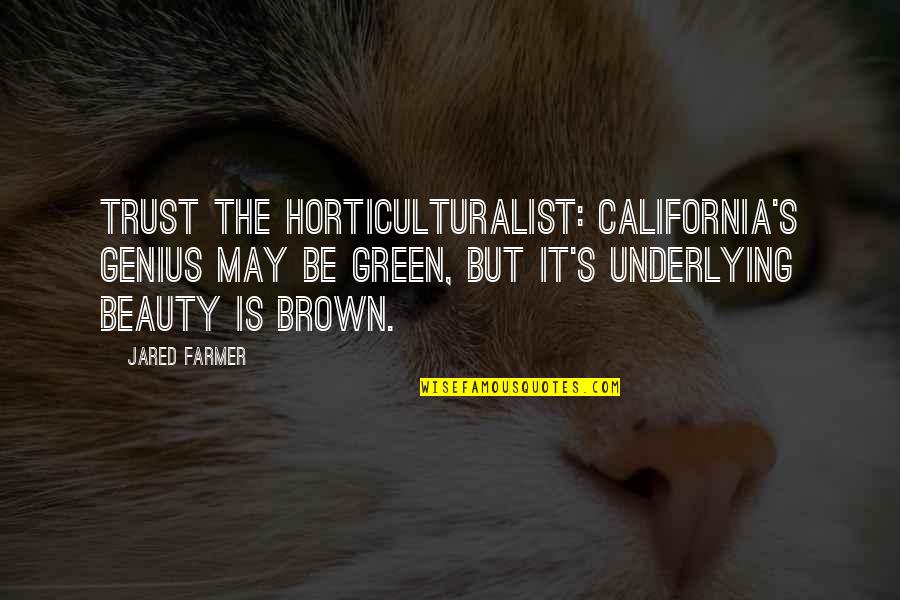 Trust the horticulturalist: California's genius may be green, but it's underlying beauty is brown. —
Jared Farmer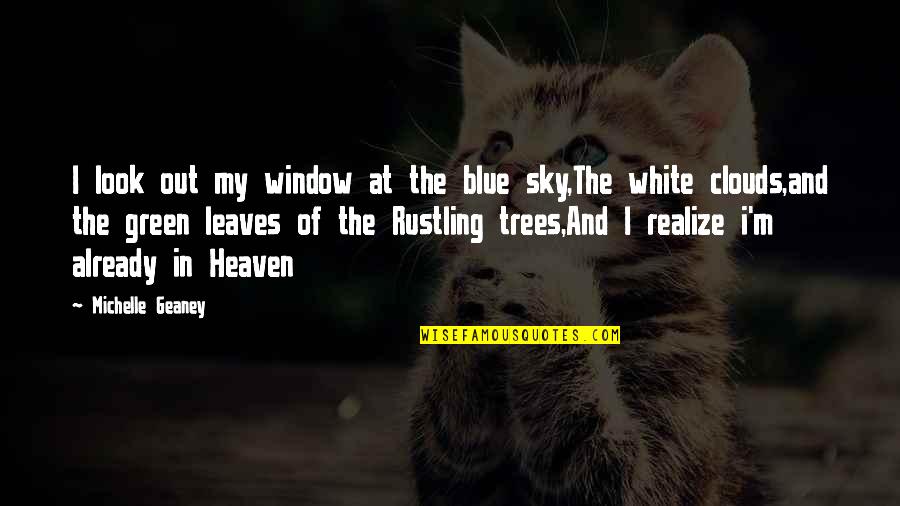 I look out my window at the blue sky,
The white clouds,
and the green leaves of the Rustling trees,
And I realize i'm already in Heaven —
Michelle Geaney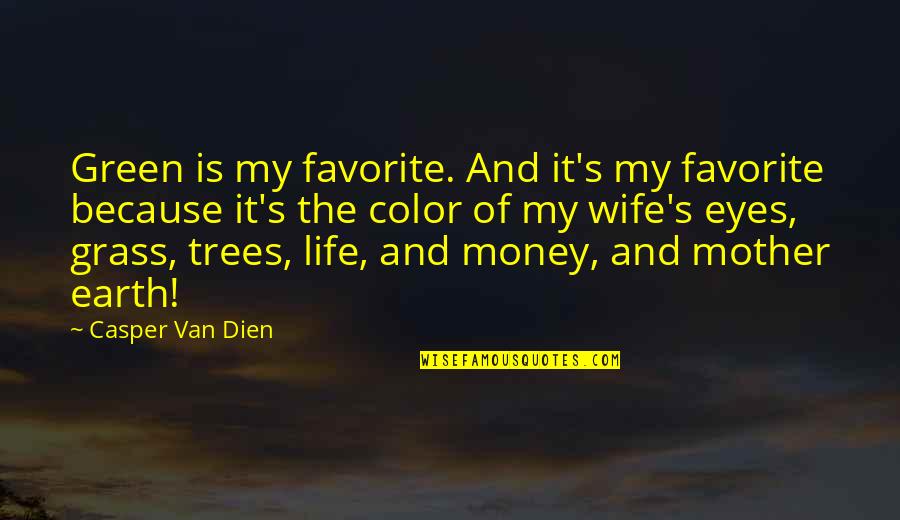 Green is my favorite. And it's my favorite because it's the color of my wife's eyes, grass, trees, life, and money, and mother earth! —
Casper Van Dien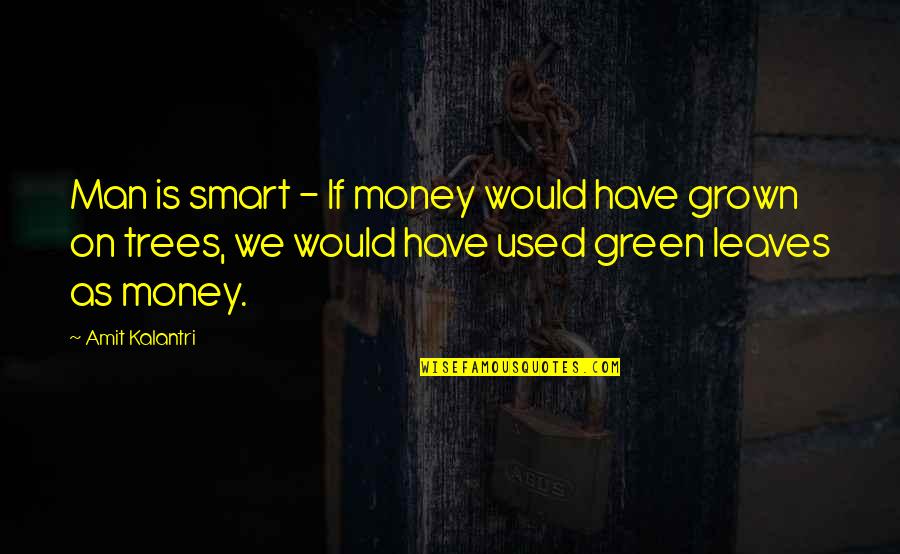 Man is smart - If money would have grown on trees, we would have used green leaves as money. —
Amit Kalantri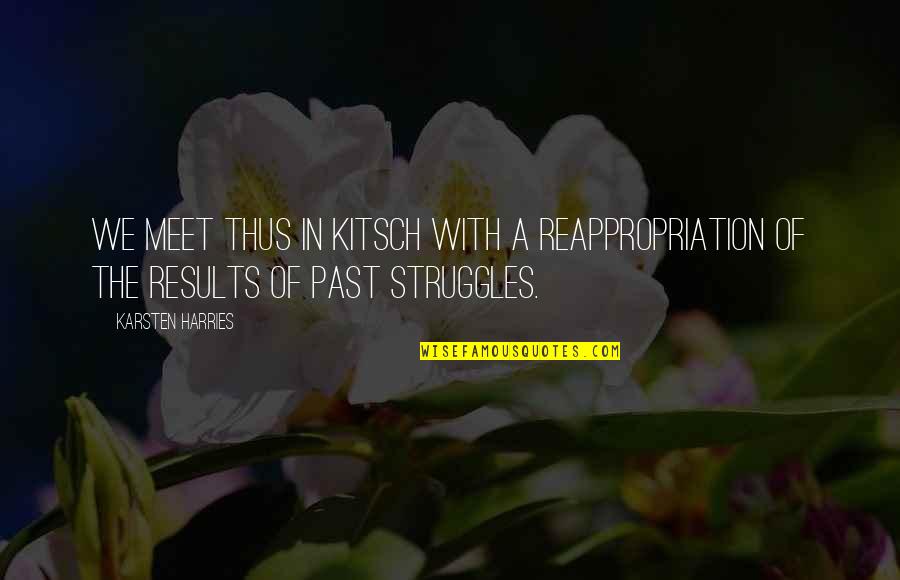 We meet thus in kitsch with a reappropriation of the results of past struggles. —
Karsten Harries