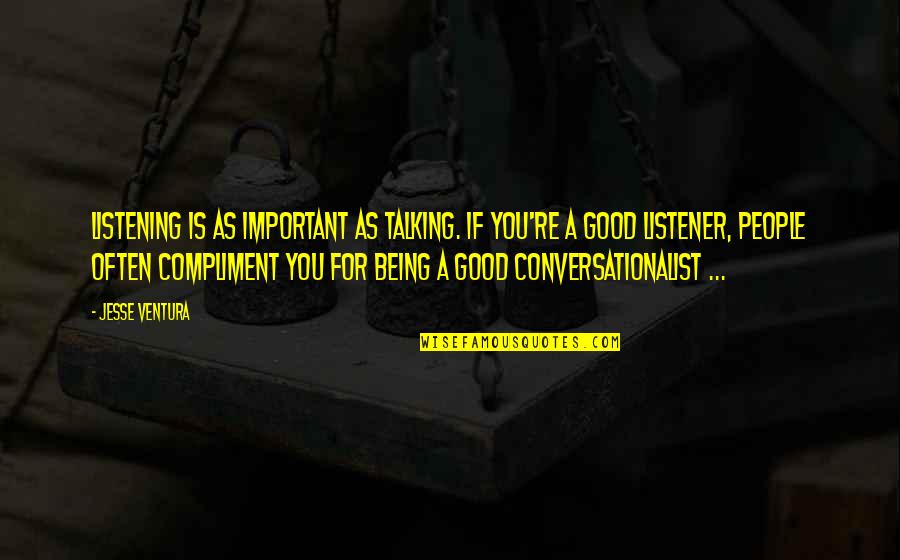 Listening is as important as talking. If you're a good listener, people often compliment you for being a good conversationalist ...
—
Jesse Ventura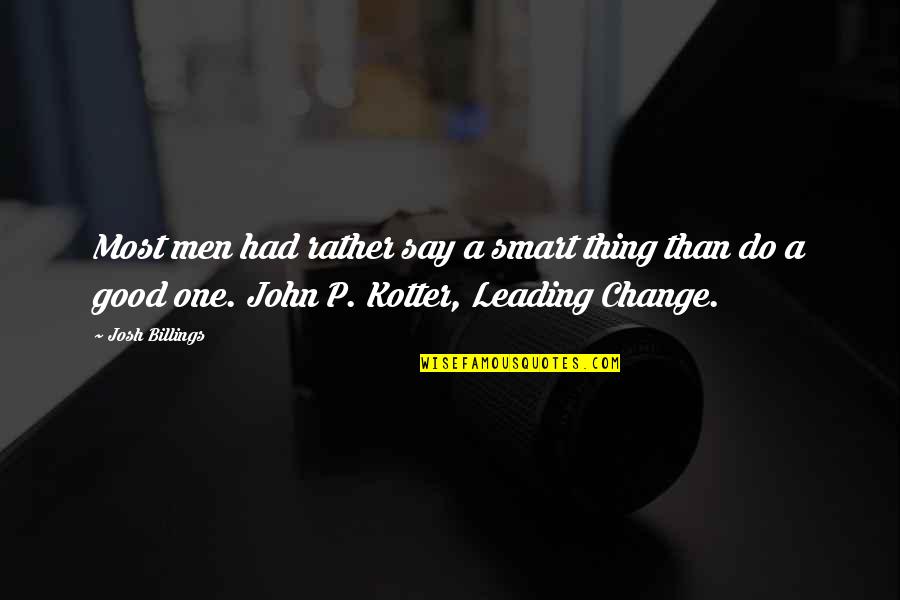 Most men had rather say a smart thing than do a good one. John P. Kotter, Leading Change.
—
Josh Billings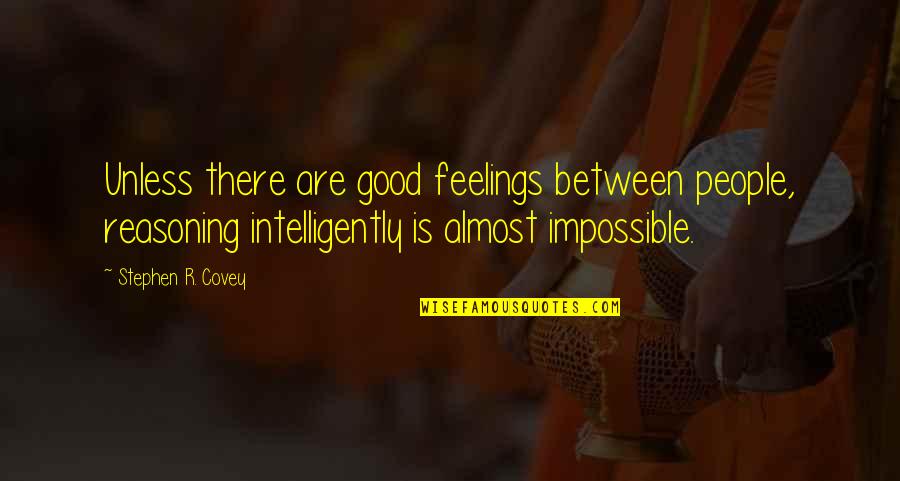 Unless there are good feelings between people, reasoning intelligently is almost impossible.
—
Stephen R. Covey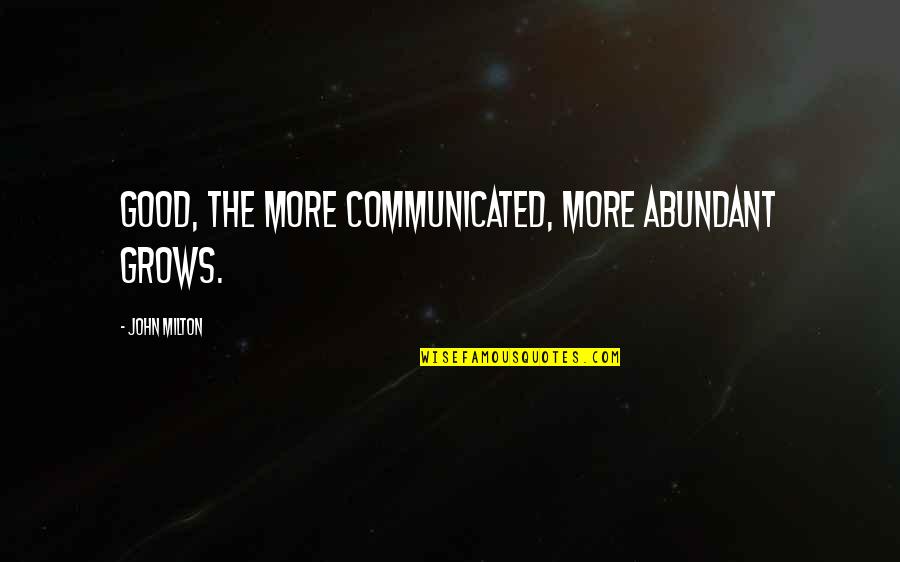 Good, the more communicated, more abundant grows.
—
John Milton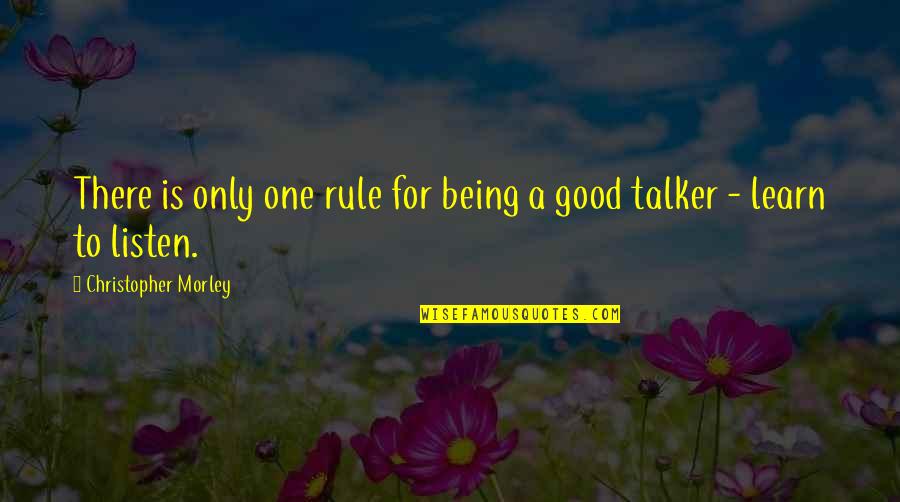 There is only one rule for being a good talker - learn to listen.
—
Christopher Morley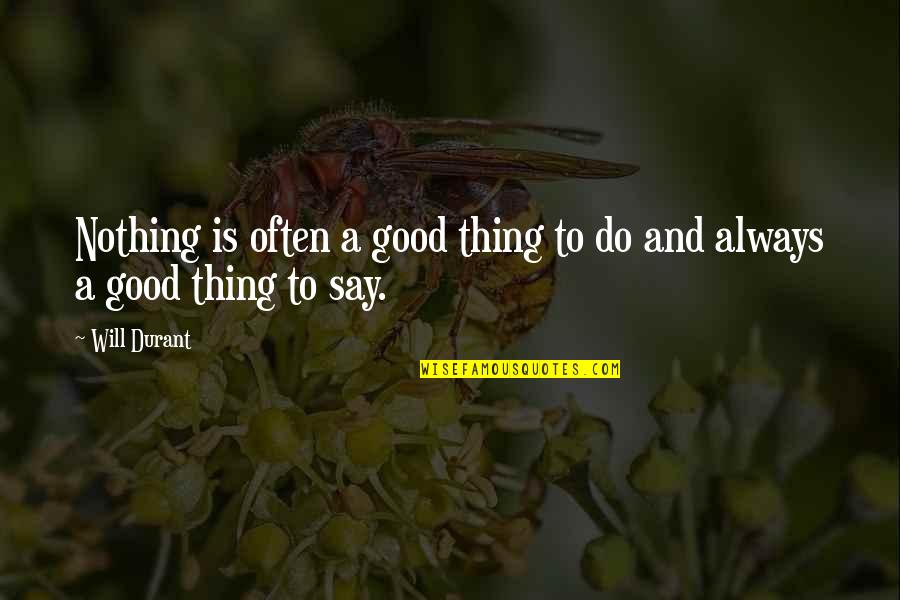 Nothing is often a good thing to do and always a good thing to say.
—
Will Durant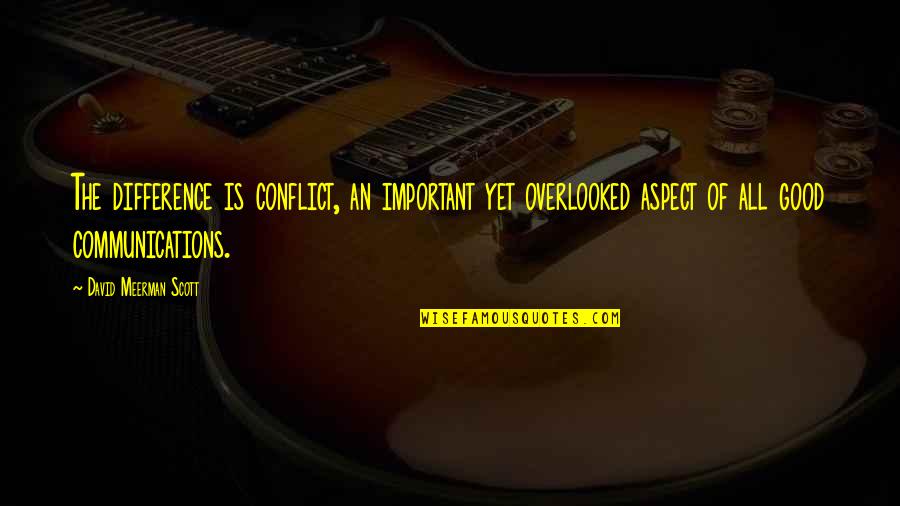 The difference is conflict, an important yet overlooked aspect of all good communications.
—
David Meerman Scott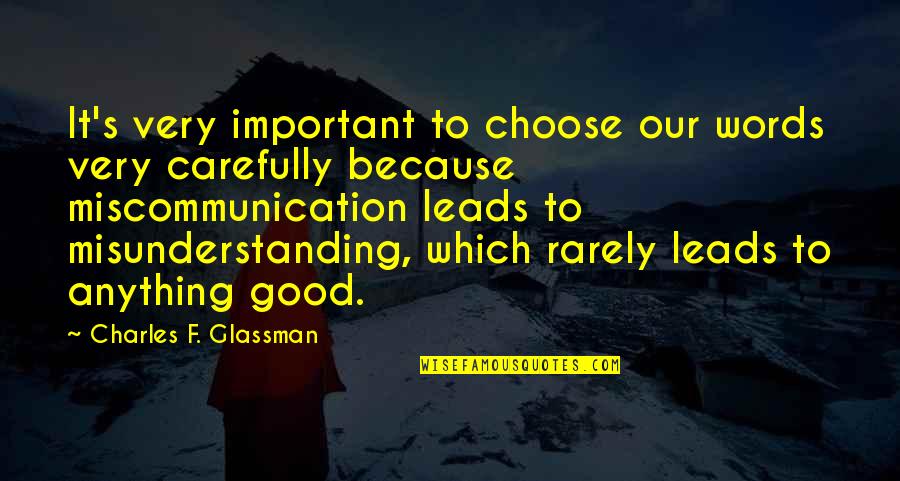 It's very important to choose our words very carefully because miscommunication leads to misunderstanding, which rarely leads to anything good.
—
Charles F. Glassman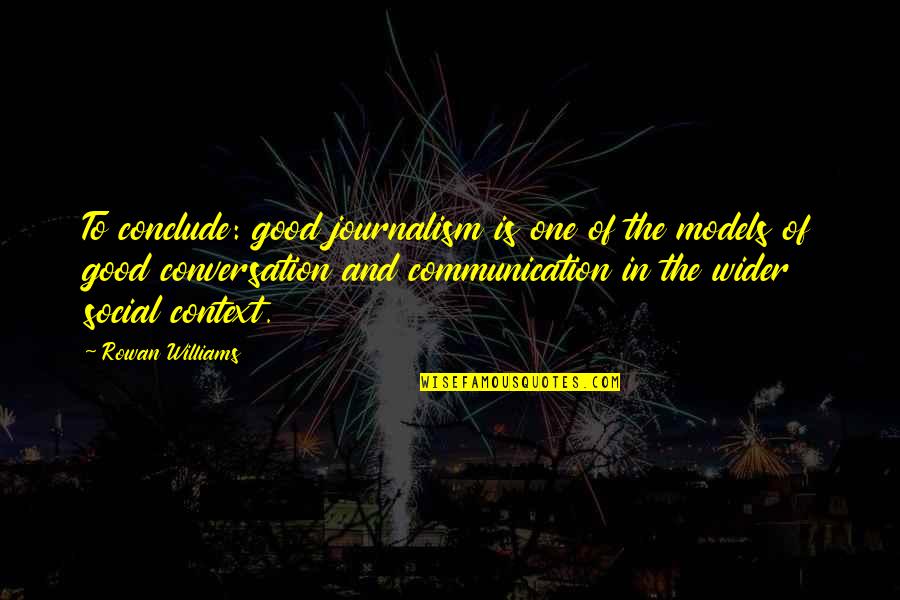 To conclude: good journalism is one of the models of good conversation and communication in the wider social context.
—
Rowan Williams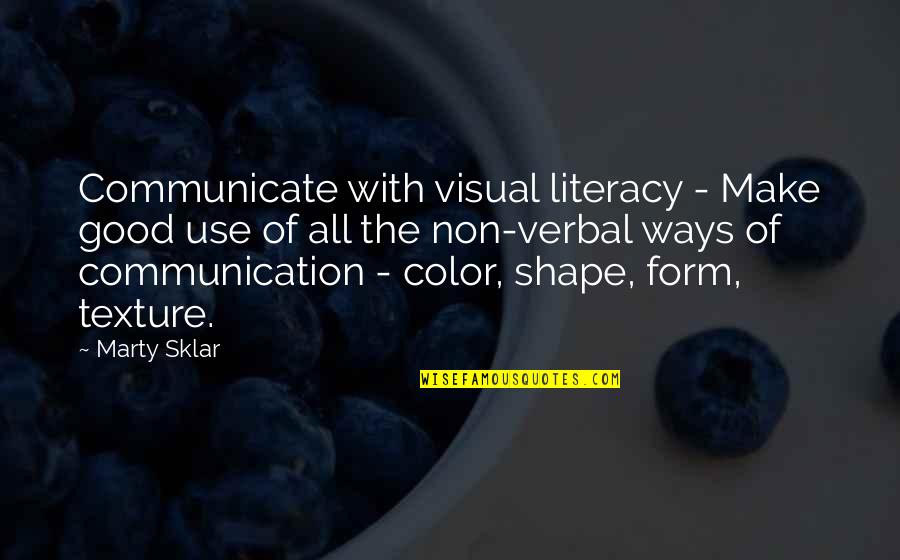 Communicate with visual literacy - Make good use of all the non-verbal ways of communication - color, shape, form, texture. —
Marty Sklar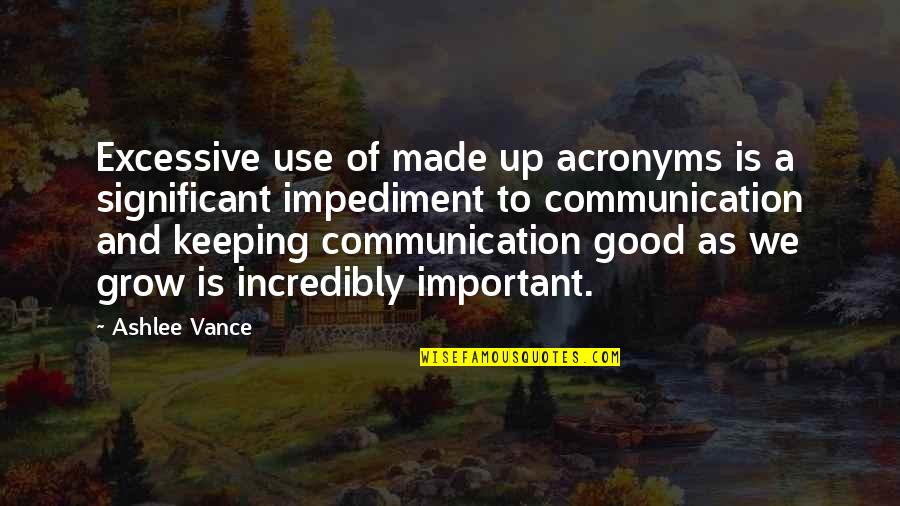 Excessive use of made up acronyms is a significant impediment to communication and keeping communication good as we grow is incredibly important. —
Ashlee Vance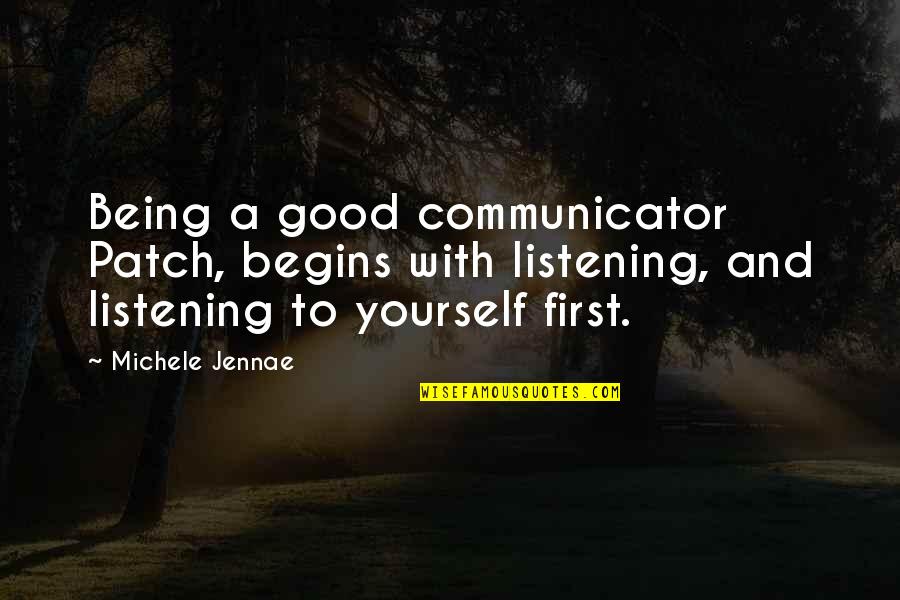 Being a good communicator Patch, begins with listening, and listening to yourself first. —
Michele Jennae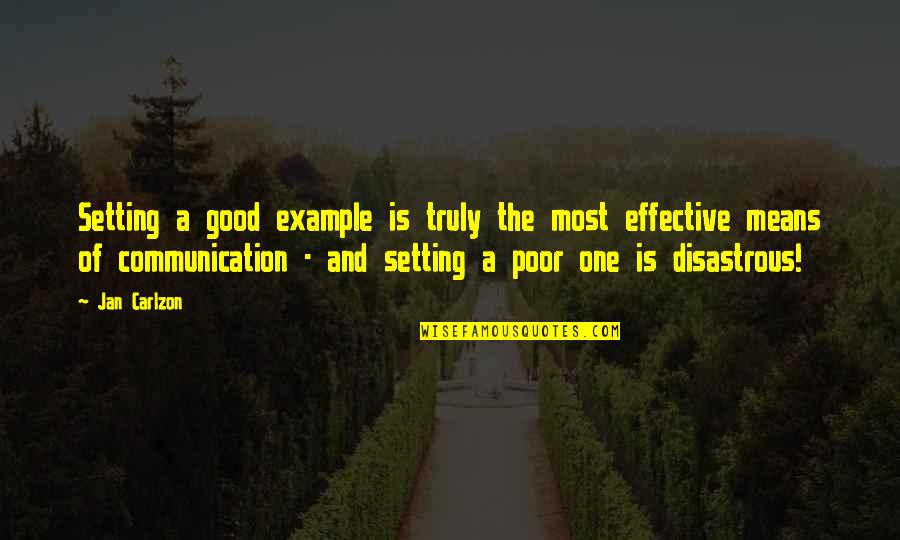 Setting a good example is truly the most effective means of communication - and setting a poor one is disastrous! —
Jan Carlzon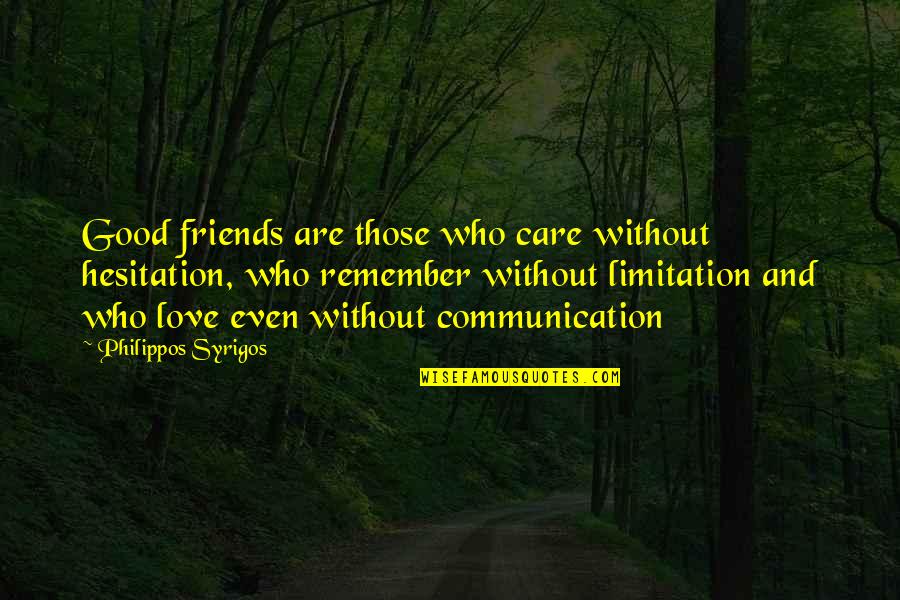 Good friends are those who care without hesitation, who remember without limitation and who love even without communication —
Philippos Syrigos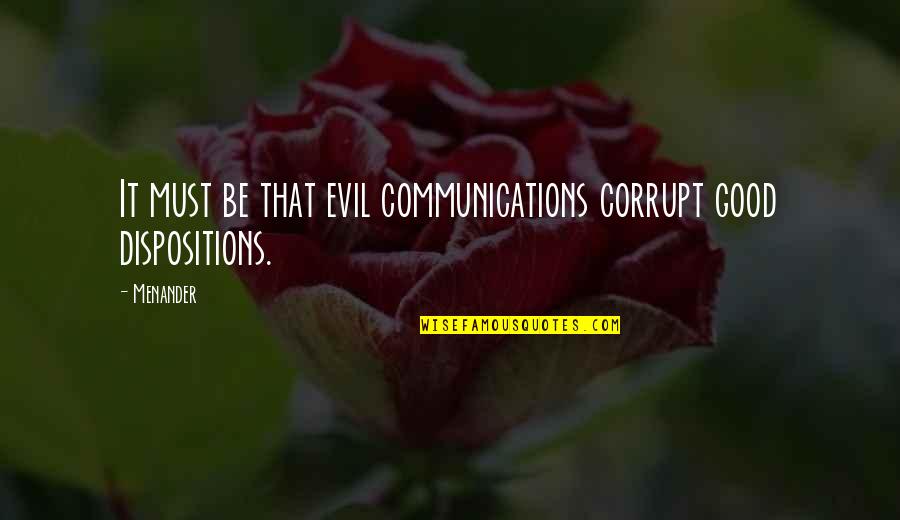 It must be that evil communications corrupt good dispositions. —
Menander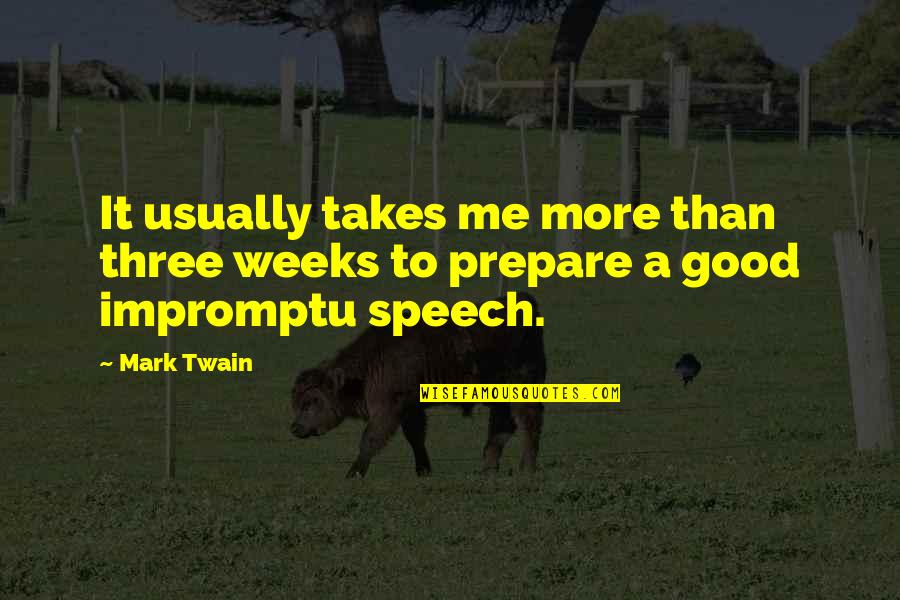 It usually takes me more than three weeks to prepare a good impromptu speech. —
Mark Twain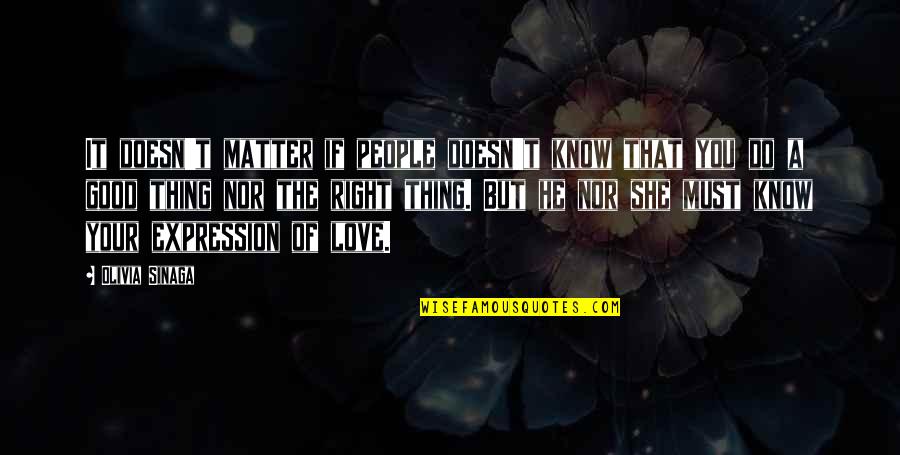 It doesn't matter if people doesn't know that you do a good thing nor the right thing. But he nor she must know your expression of love. —
Olivia Sinaga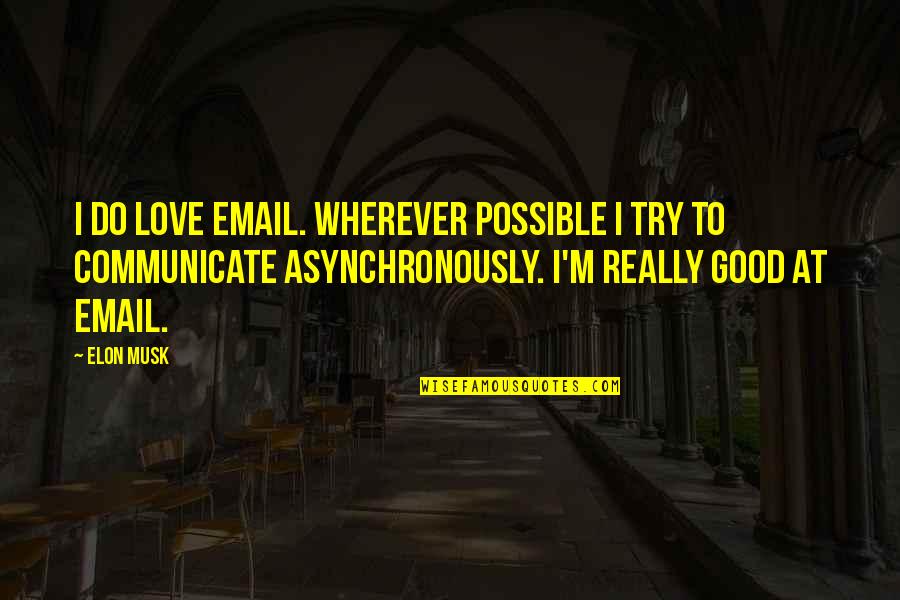 I do love email. Wherever possible I try to communicate asynchronously. I'm really good at email. —
Elon Musk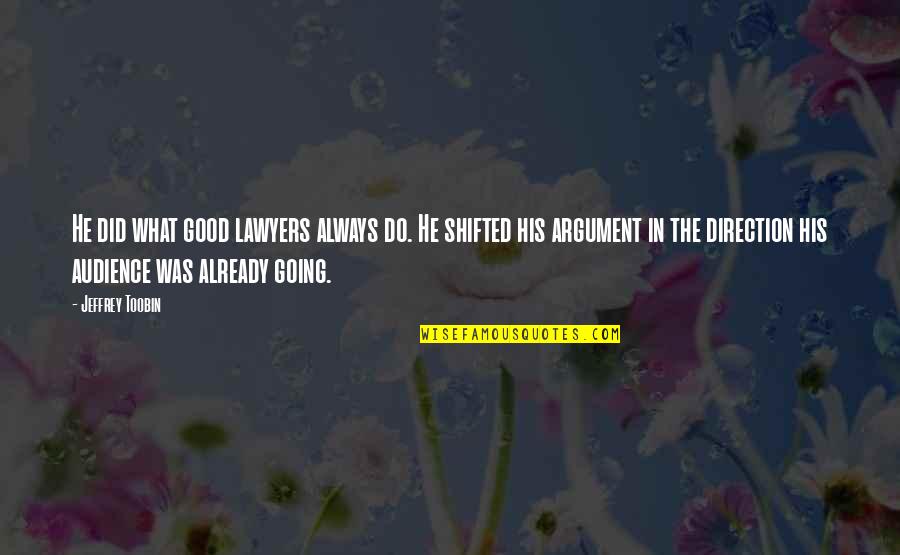 He did what good lawyers always do. He shifted his argument in the direction his audience was already going. —
Jeffrey Toobin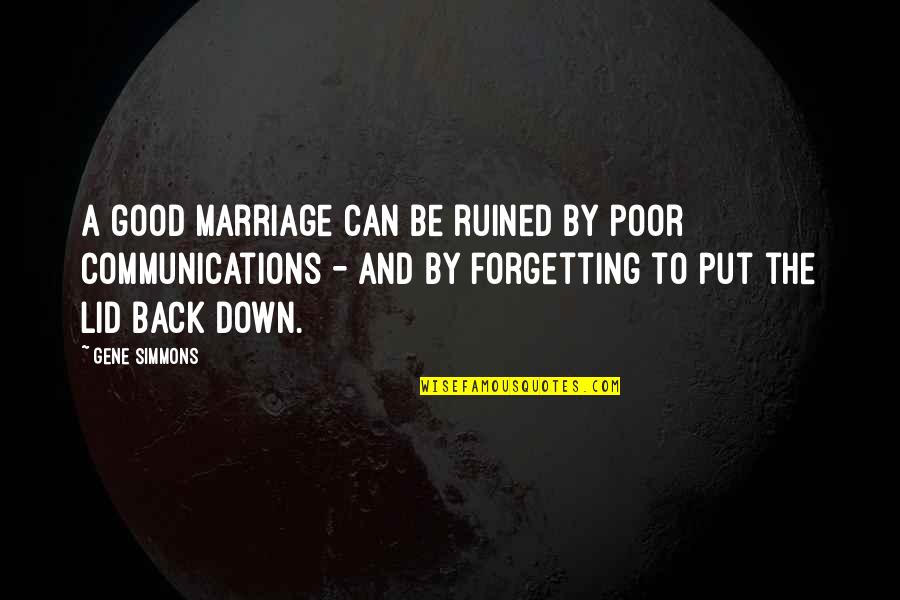 A good marriage can be ruined by poor communications - and by forgetting to put the lid back down. —
Gene Simmons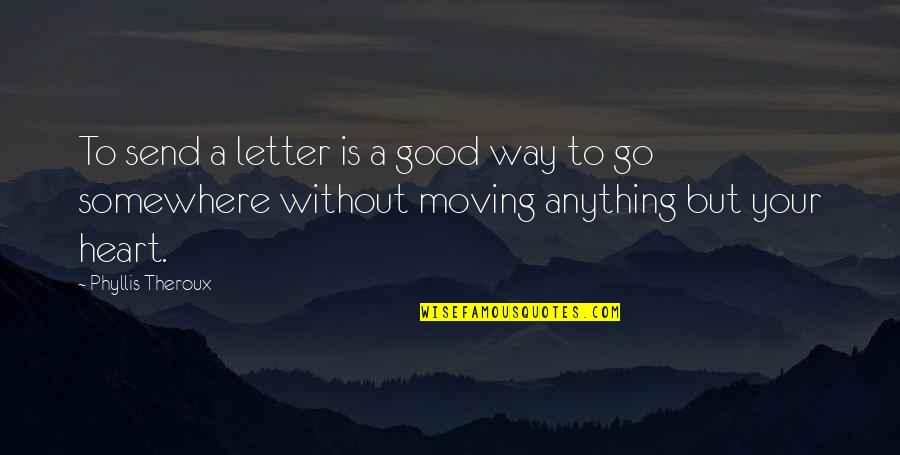 To send a letter is a good way to go somewhere without moving anything but your heart. —
Phyllis Theroux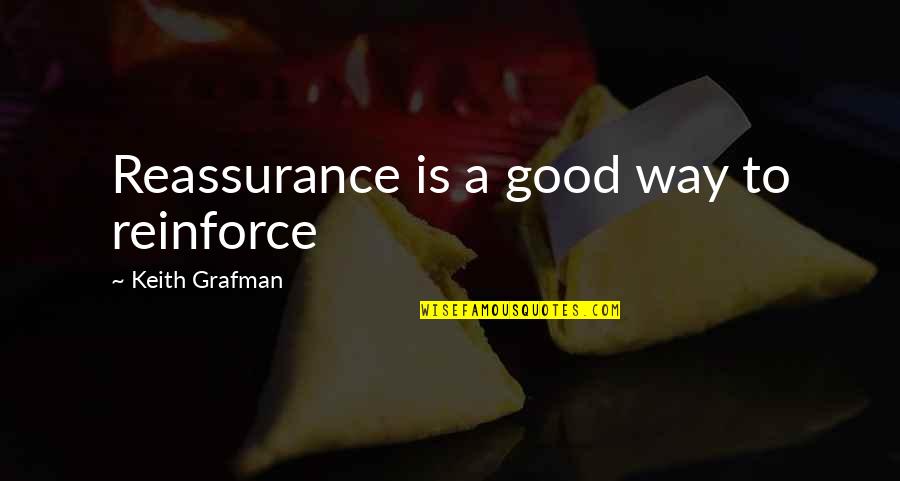 Reassurance is a good way to reinforce —
Keith Grafman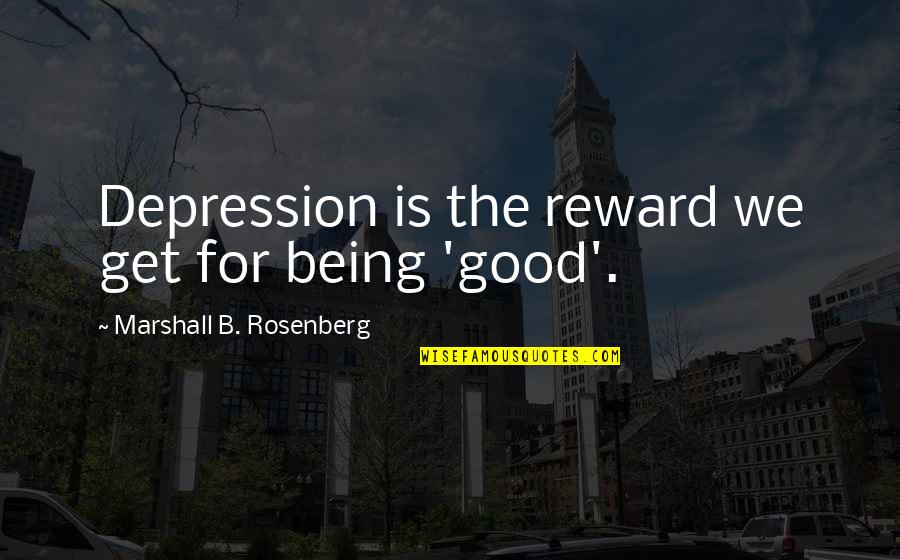 Depression is the reward we get for being 'good'. —
Marshall B. Rosenberg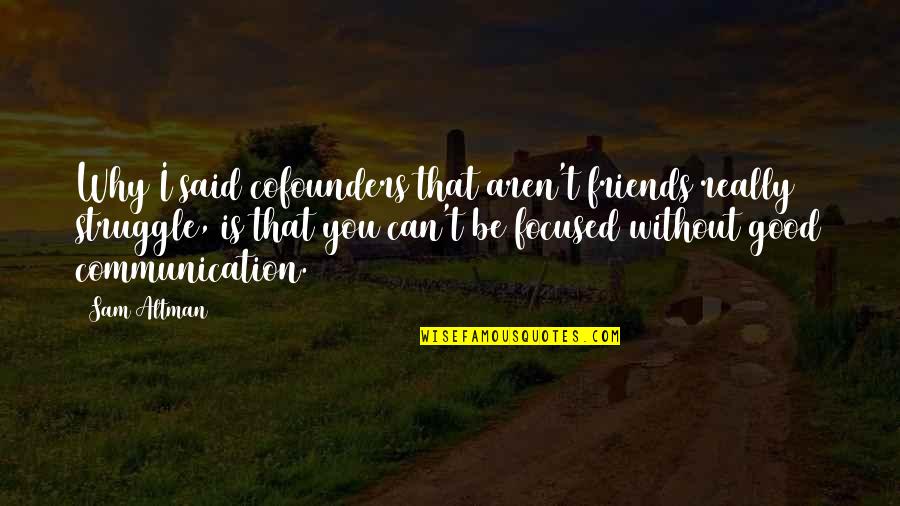 Why I said cofounders that aren't friends really struggle, is that you can't be focused without
good communication
. —
Sam Altman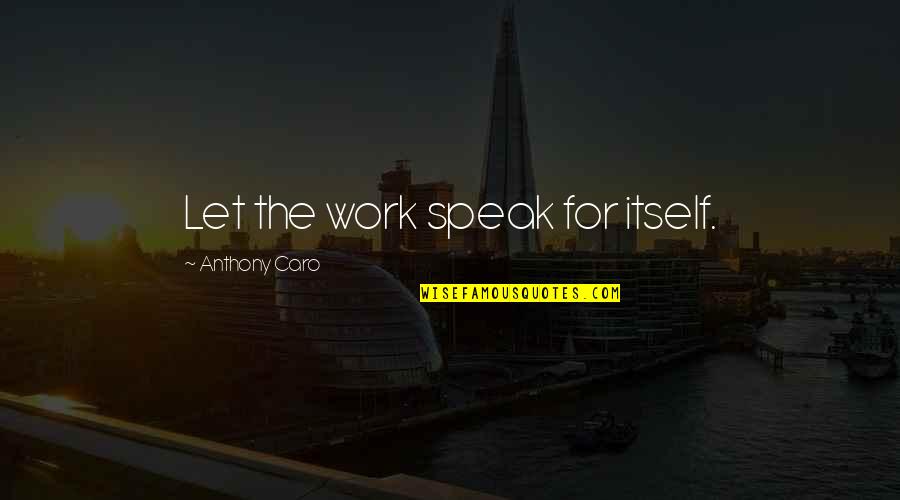 Let the work speak for itself. —
Anthony Caro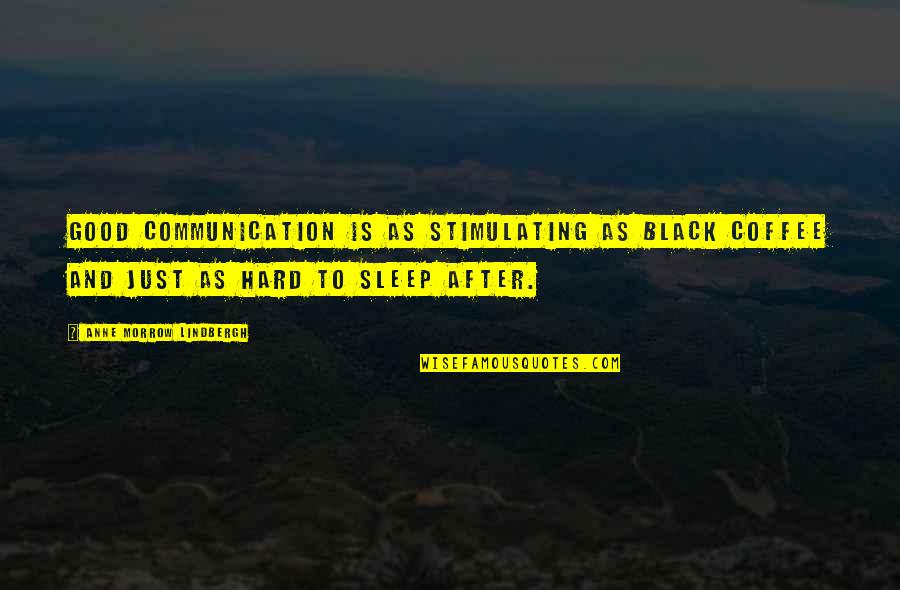 Good communication
is as stimulating as black coffee and just as hard to sleep after. —
Anne Morrow Lindbergh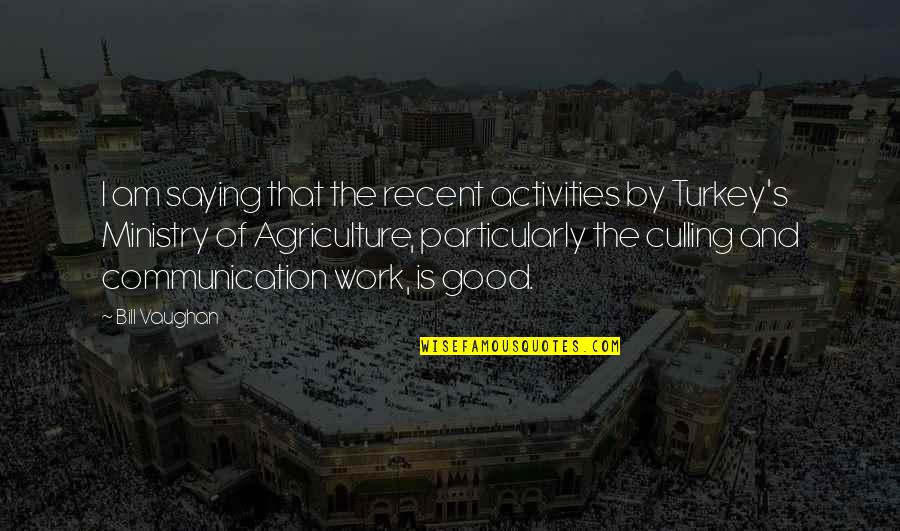 I am saying that the recent activities by Turkey's Ministry of Agriculture, particularly the culling and communication work, is good. —
Bill Vaughan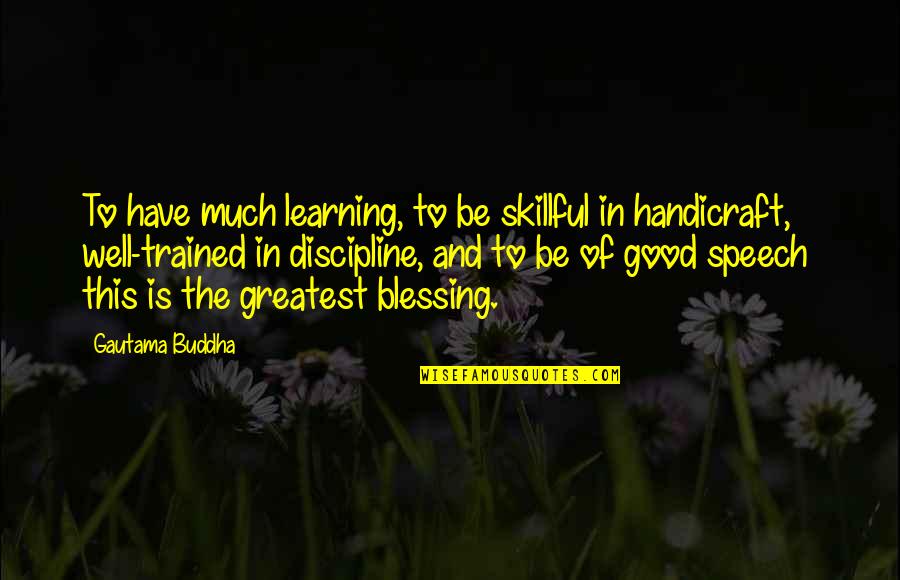 To have much learning, to be skillful in handicraft, well-trained in discipline, and to be of good speech
this is the greatest blessing. —
Gautama Buddha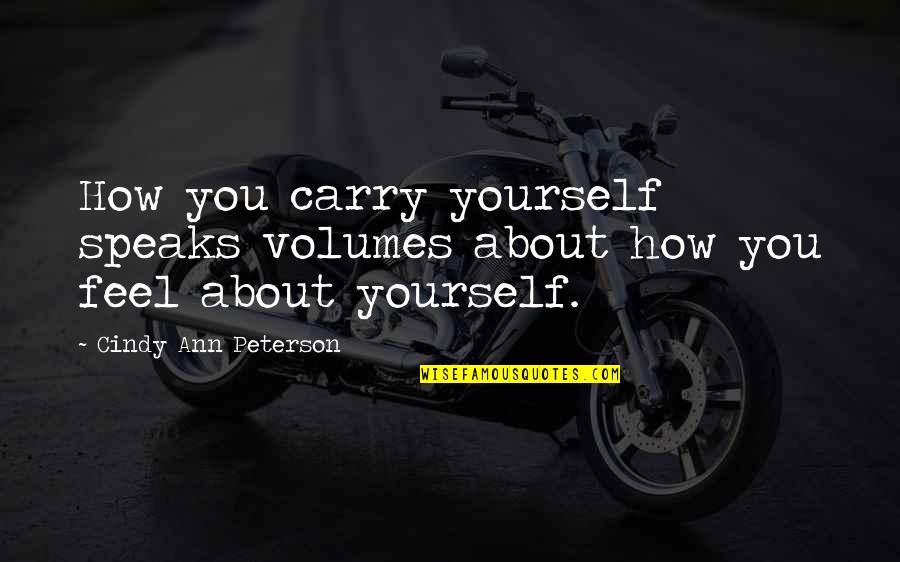 How you carry yourself speaks volumes about how you feel about yourself. —
Cindy Ann Peterson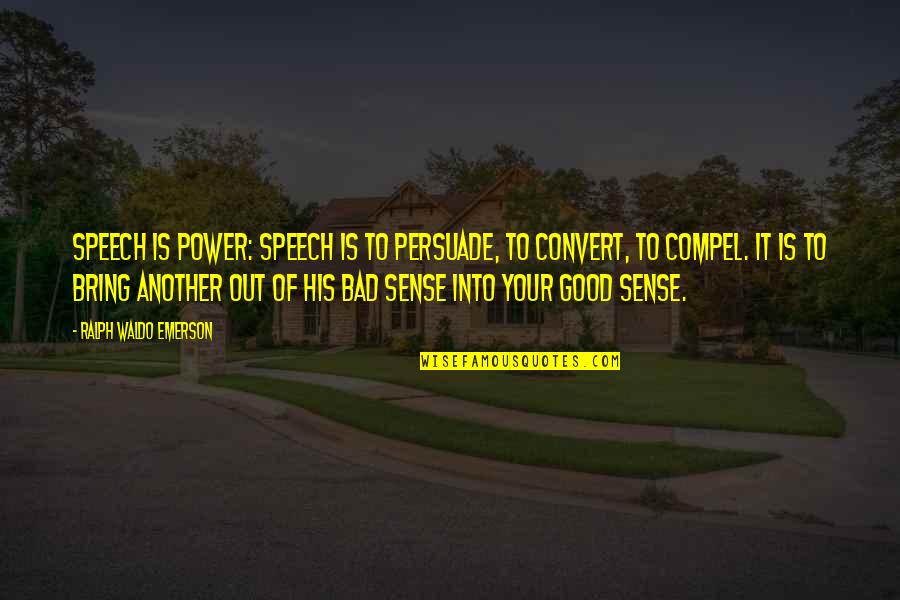 Speech is power: speech is to persuade, to convert, to compel. It is to bring another out of his bad sense into your good sense. —
Ralph Waldo Emerson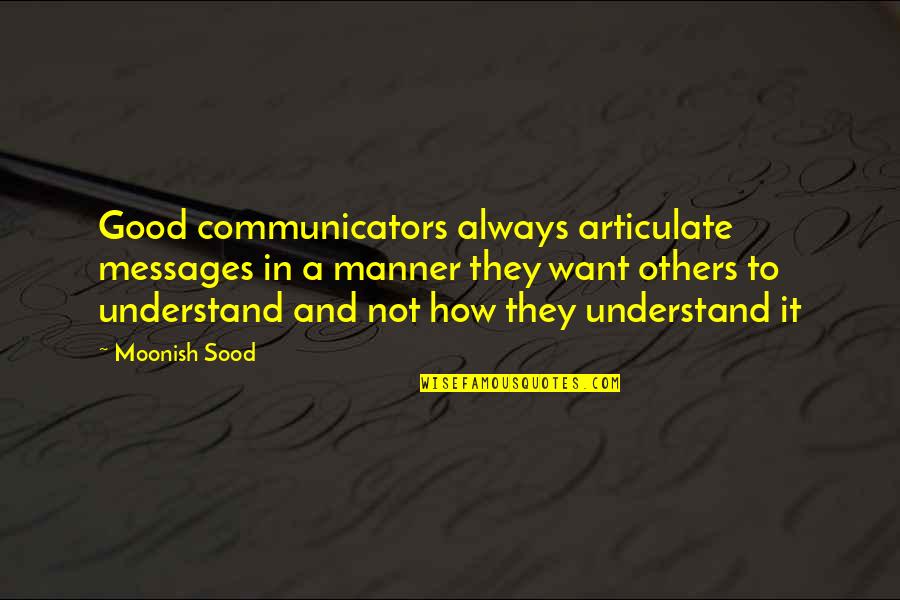 Good communicators always articulate messages in a manner they want others to understand and not how they understand it —
Moonish Sood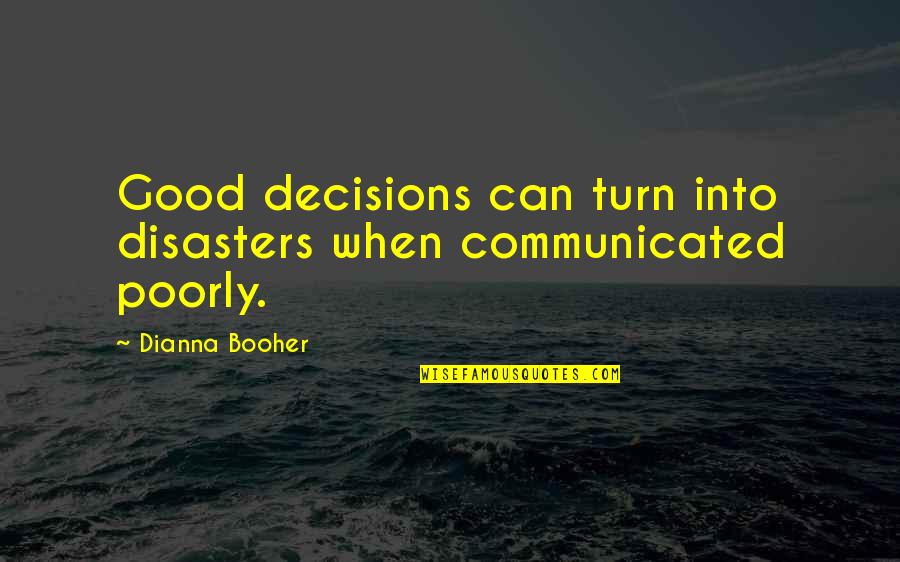 Good decisions can turn into disasters when communicated poorly. —
Dianna Booher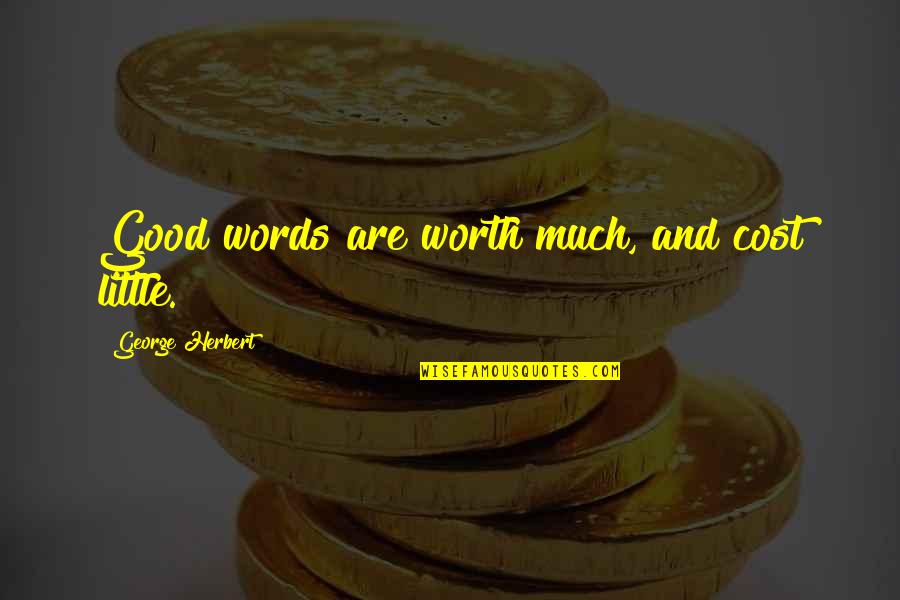 Good words are worth much, and cost little. —
George Herbert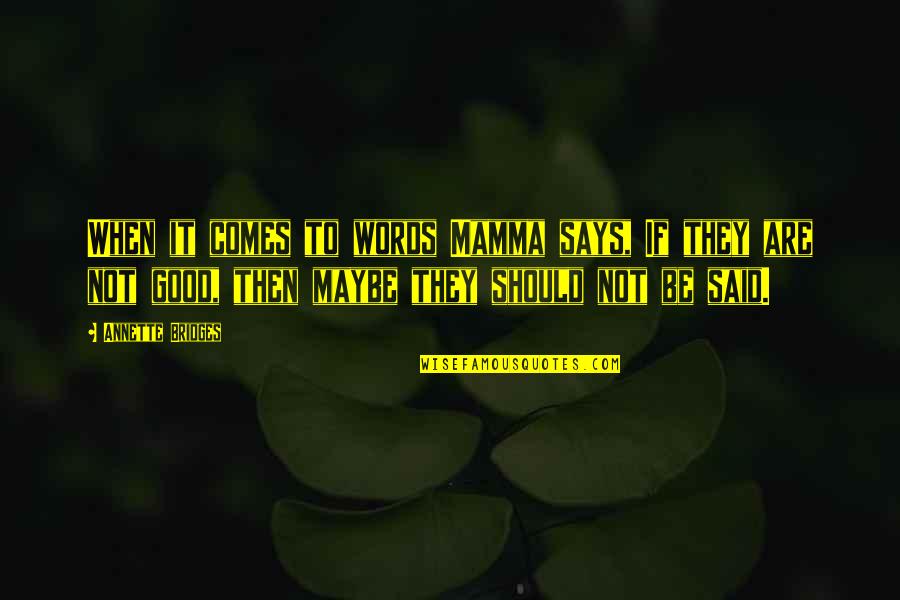 When it comes to words Mamma says, If they are not good, then maybe they should not be said. —
Annette Bridges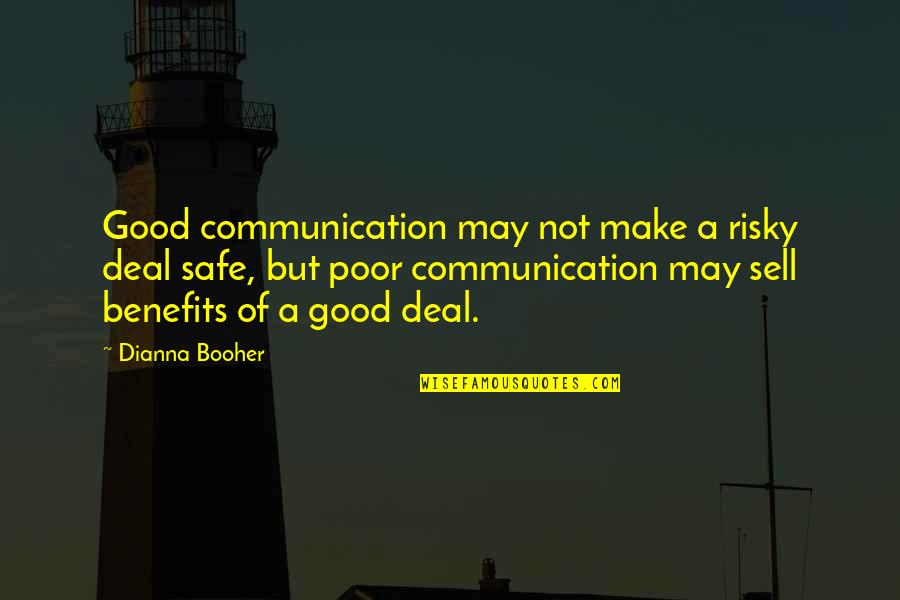 Good communication
may not make a risky deal safe, but poor communication may sell benefits of a good deal. —
Dianna Booher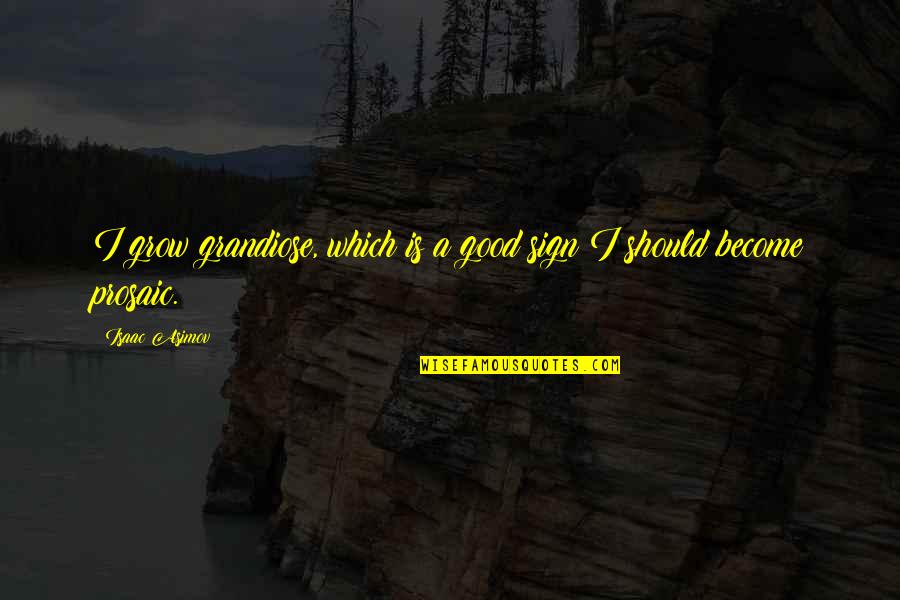 I grow grandiose, which is a good sign I should become prosaic. —
Isaac Asimov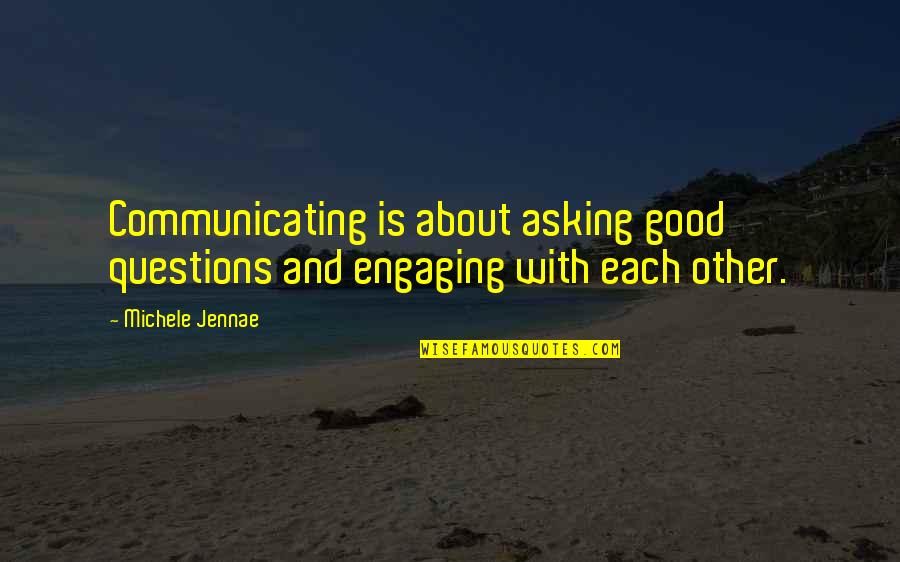 Communicating is about asking good questions and engaging with each other. —
Michele Jennae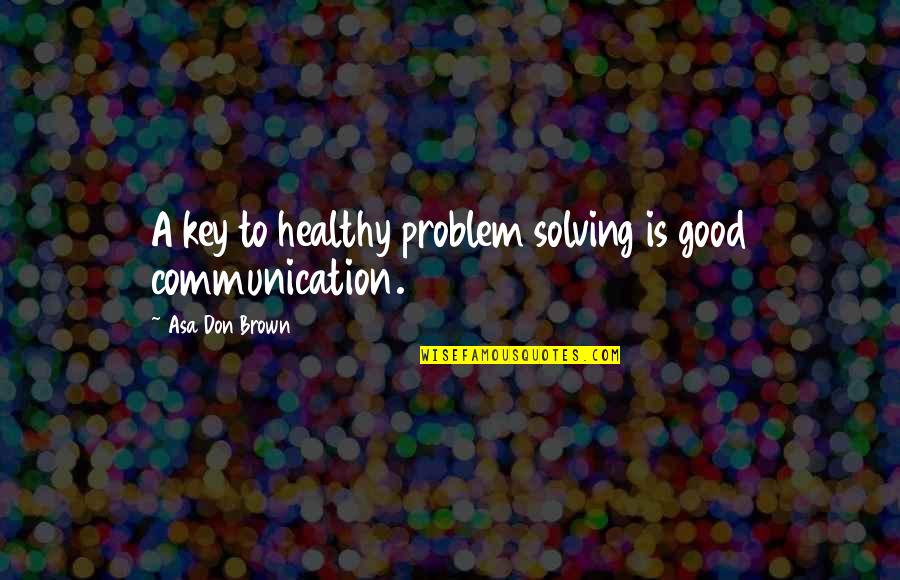 A key to healthy problem solving is
good communication
. —
Asa Don Brown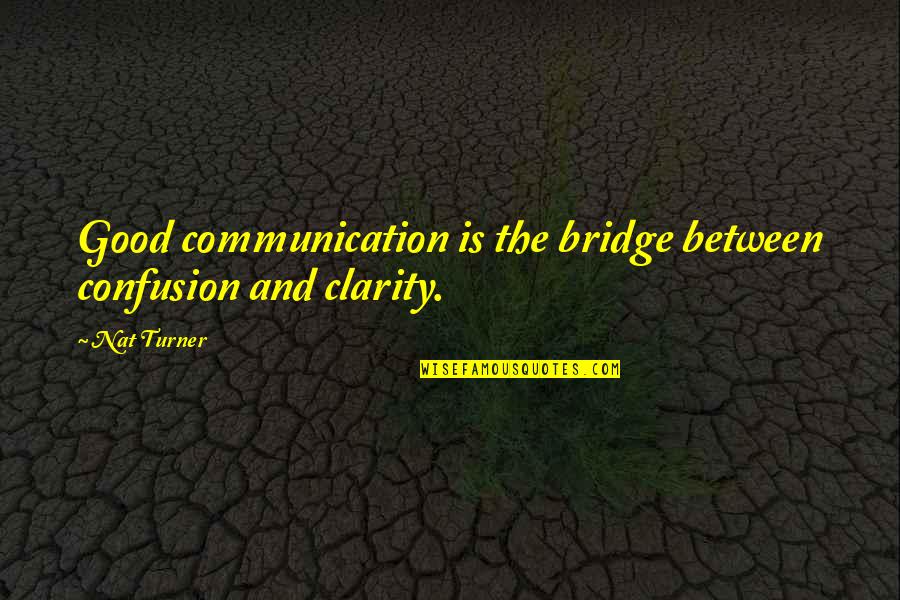 Good communication
is the bridge between confusion and clarity. —
Nat Turner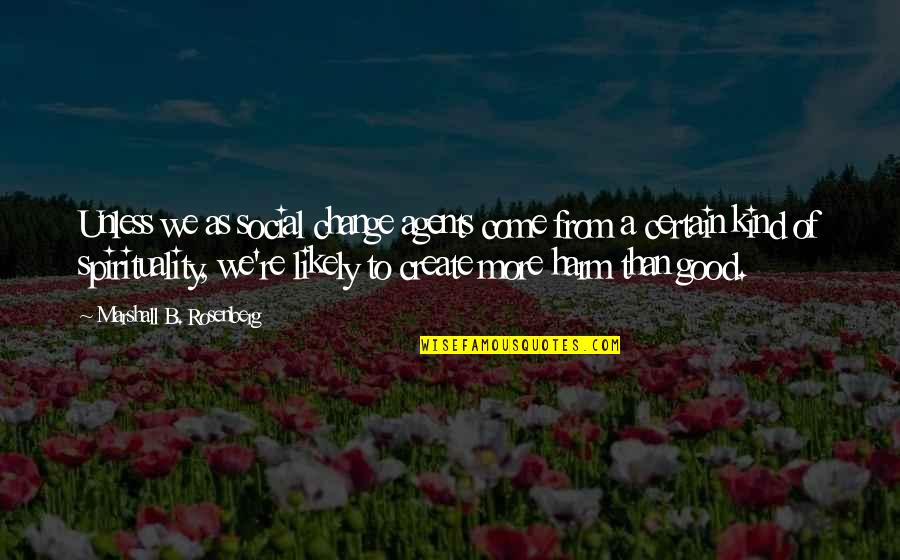 Unless we as social change agents come from a certain kind of spirituality, we're likely to create more harm than good. —
Marshall B. Rosenberg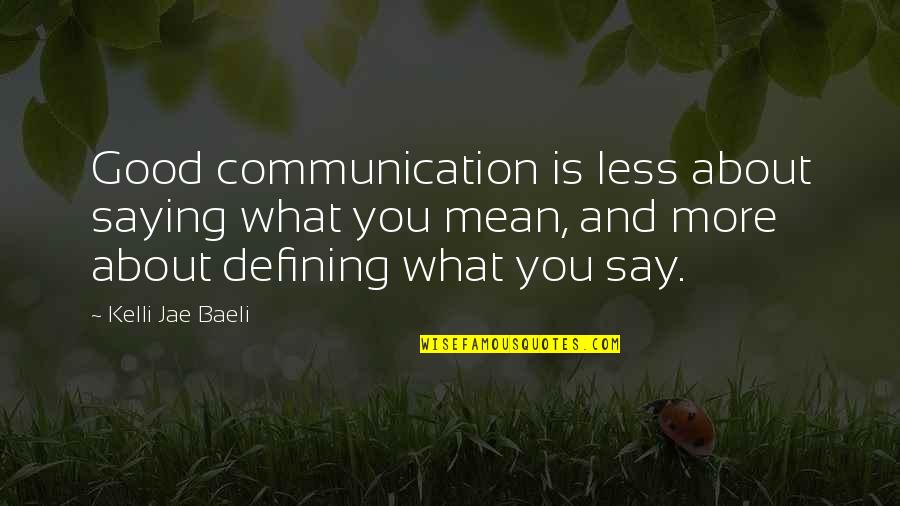 Good communication
is less about saying what you mean, and more about defining what you say. —
Kelli Jae Baeli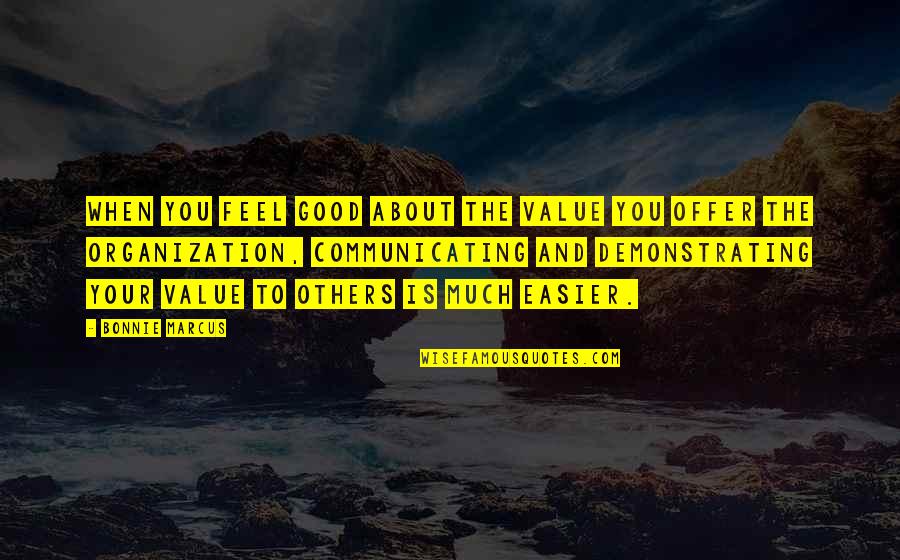 When you feel good about the value you offer the organization, communicating and demonstrating your value to others is much easier. —
Bonnie Marcus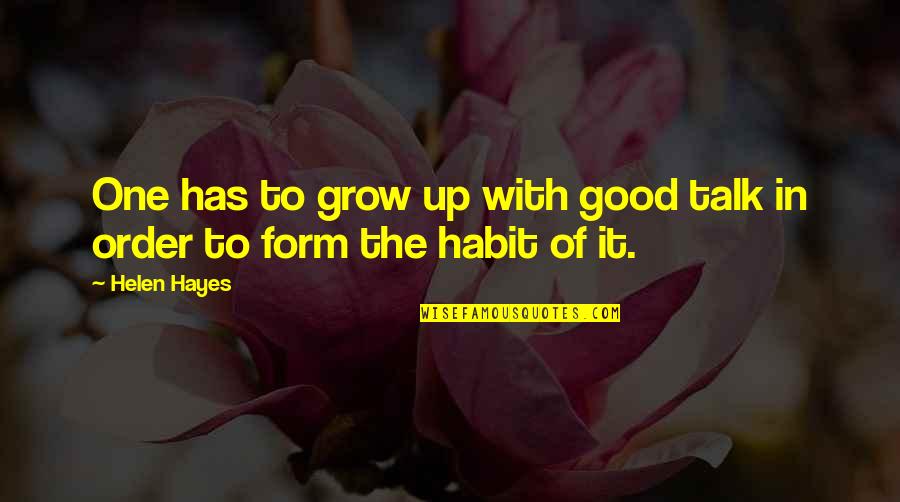 One has to grow up with good talk in order to form the habit of it. —
Helen Hayes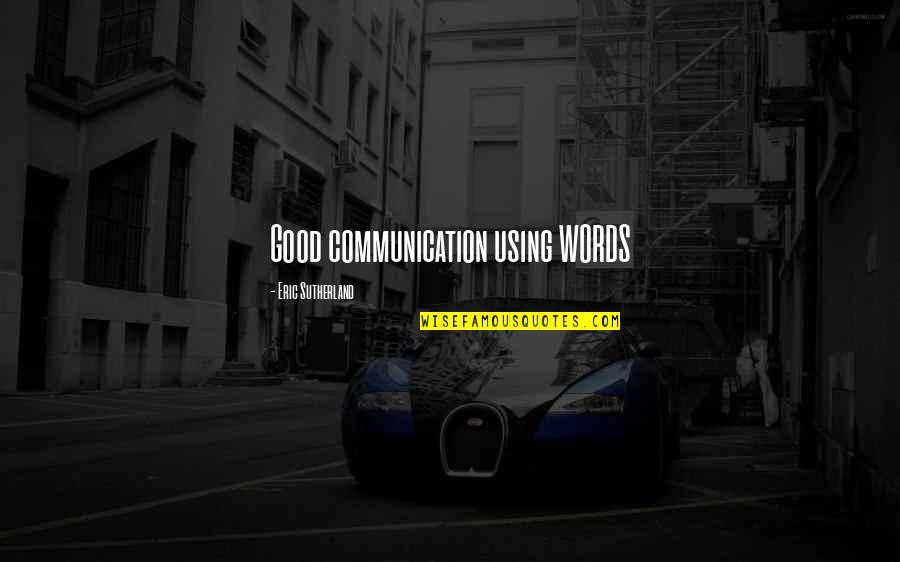 Good communication
using WORDS —
Eric Sutherland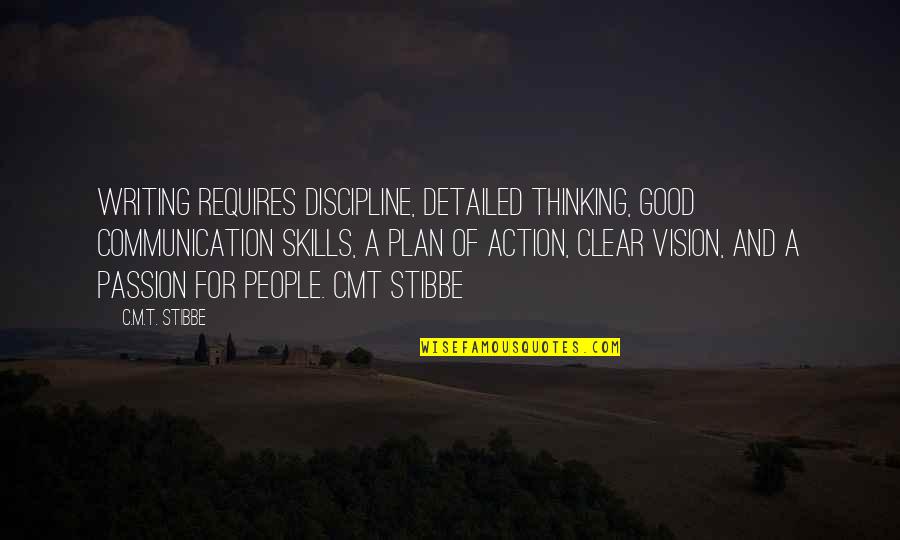 Writing requires discipline, detailed thinking,
good communication
skills, a plan of action, clear vision, and a passion for people. CMT Stibbe —
C.M.T. Stibbe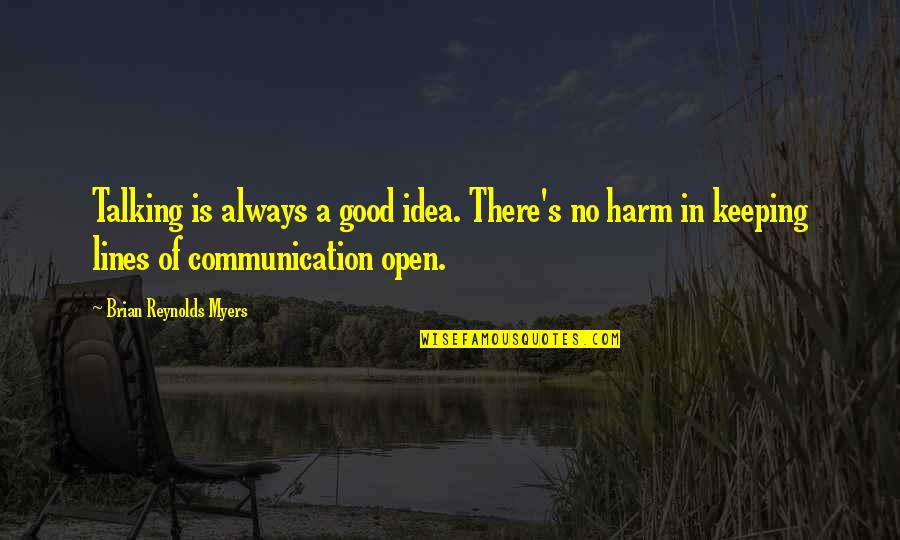 Talking is always a good idea. There's no harm in keeping lines of communication open. —
Brian Reynolds Myers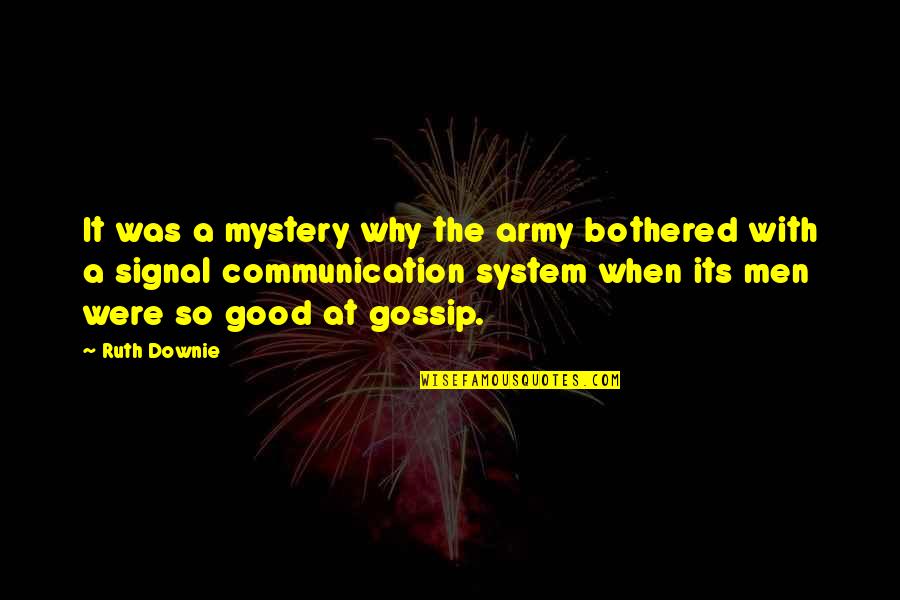 It was a mystery why the army bothered with a signal communication system when its men were so good at gossip. —
Ruth Downie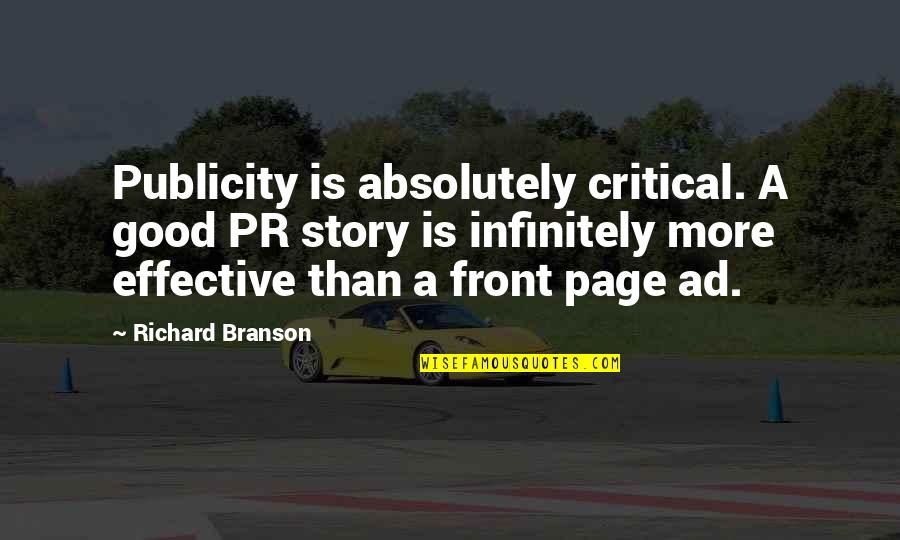 Publicity is absolutely critical. A good PR story is infinitely more effective than a front page ad. —
Richard Branson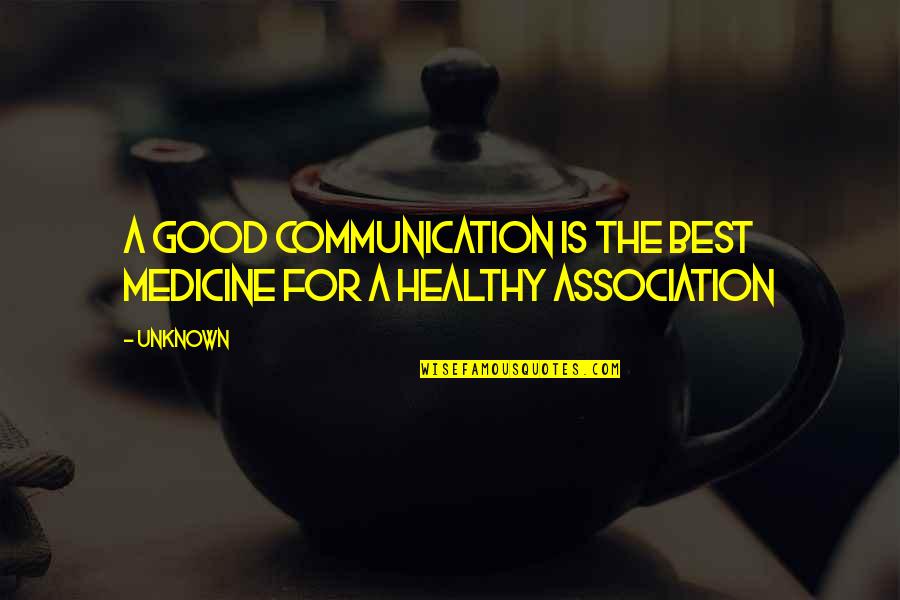 A
good communication
is the best medicine for a healthy association —
Unknown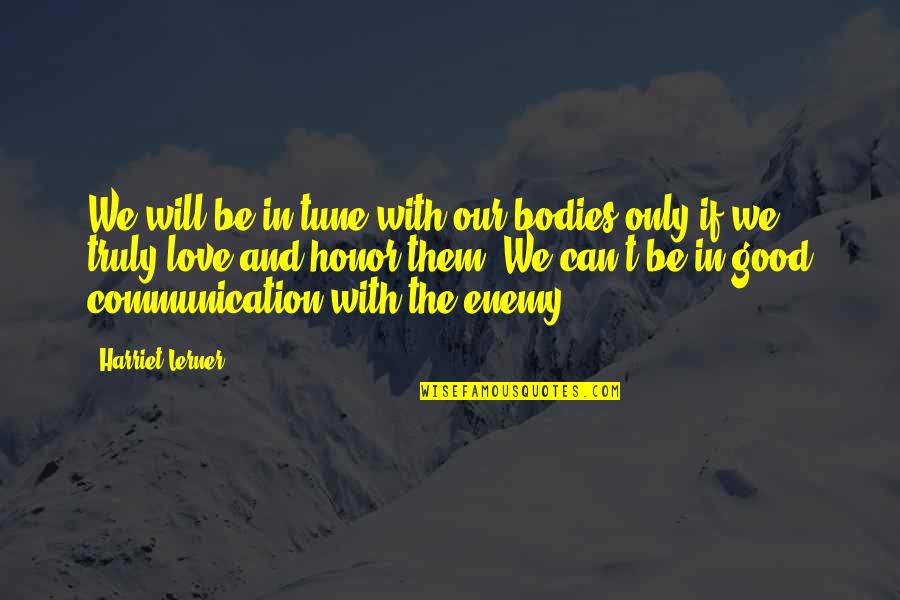 We will be in tune with our bodies only if we truly love and honor them. We can't be in
good communication
with the enemy. —
Harriet Lerner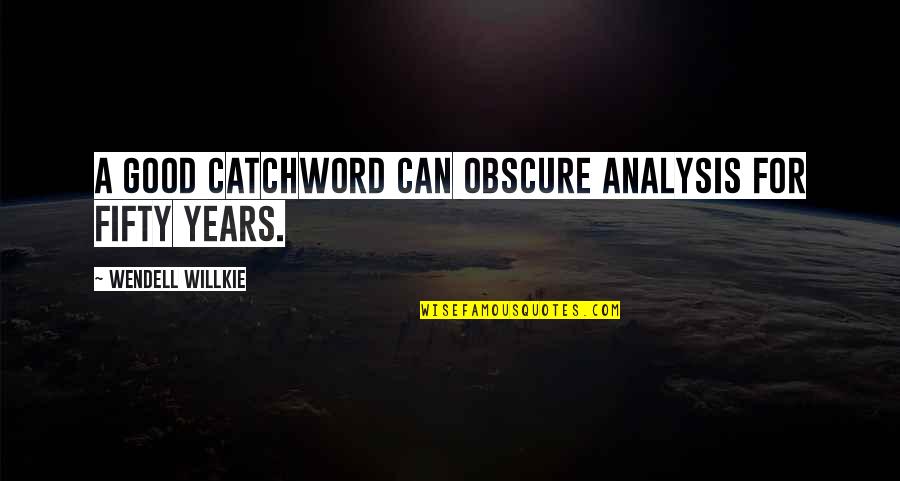 A good catchword can obscure analysis for fifty years. —
Wendell Willkie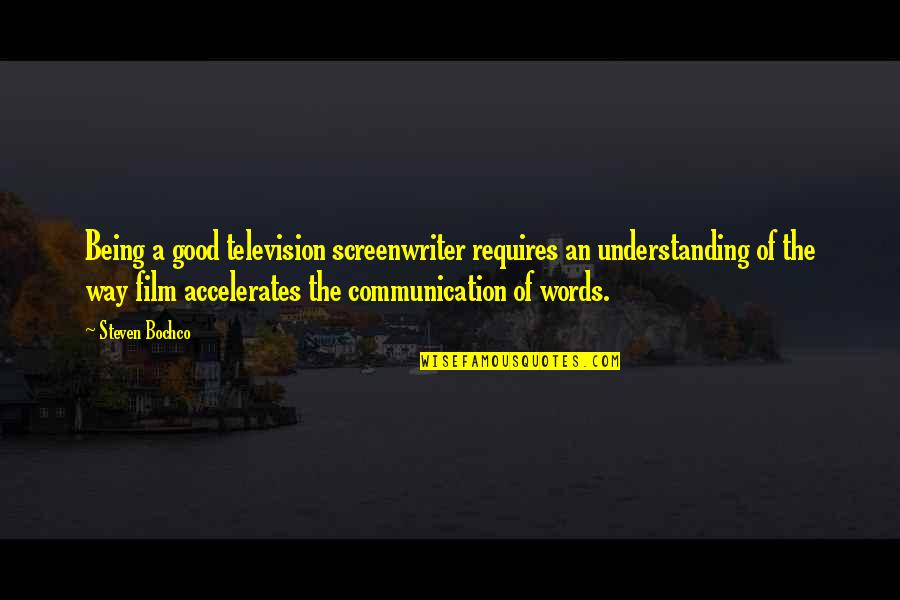 Being a good television screenwriter requires an understanding of the way film accelerates the communication of words. —
Steven Bochco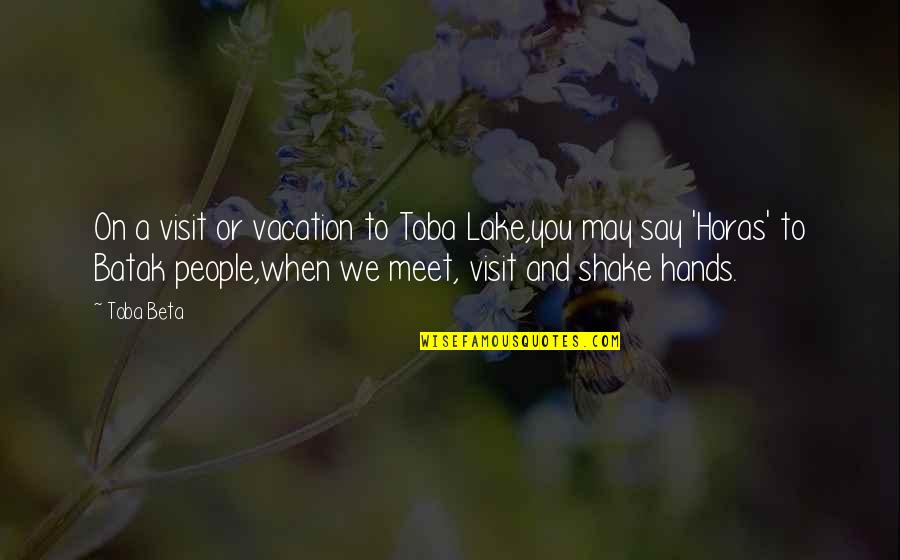 On a visit or vacation to Toba Lake,
you may say 'Horas' to Batak people,
when we meet, visit and shake hands. —
Toba Beta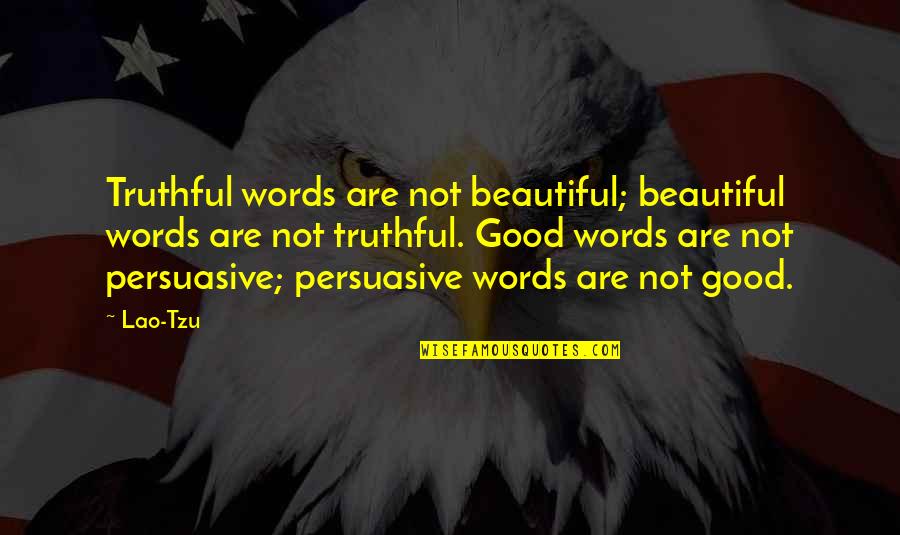 Truthful words are not beautiful; beautiful words are not truthful. Good words are not persuasive; persuasive words are not good. —
Lao-Tzu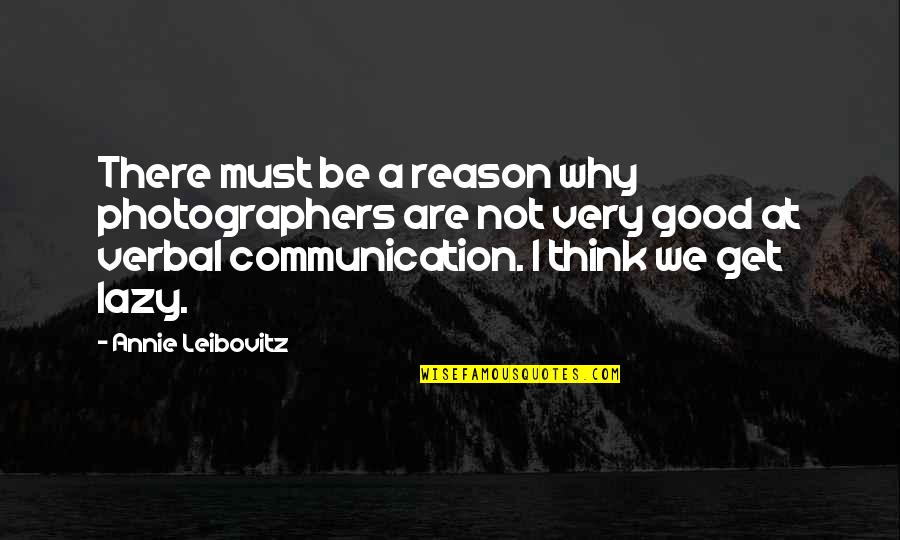 There must be a reason why photographers are not very good at verbal communication. I think we get lazy. —
Annie Leibovitz