Good And Evil Nature Quotes
Collection of top 33 famous quotes about Good And Evil Nature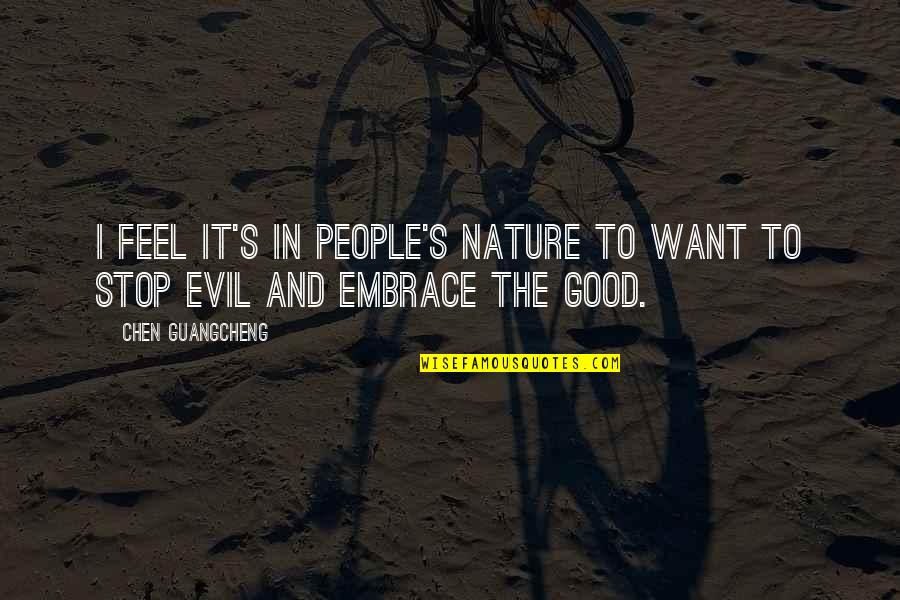 I feel it's in people's nature to want to stop evil and embrace the good.
—
Chen Guangcheng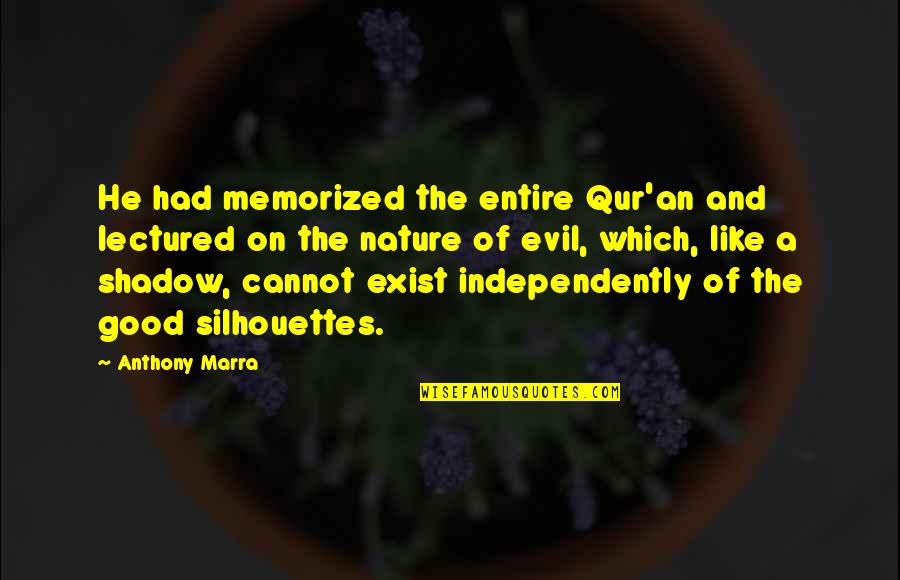 He had memorized the entire Qur'an and lectured on the nature of evil, which, like a shadow, cannot exist independently of the good silhouettes.
—
Anthony Marra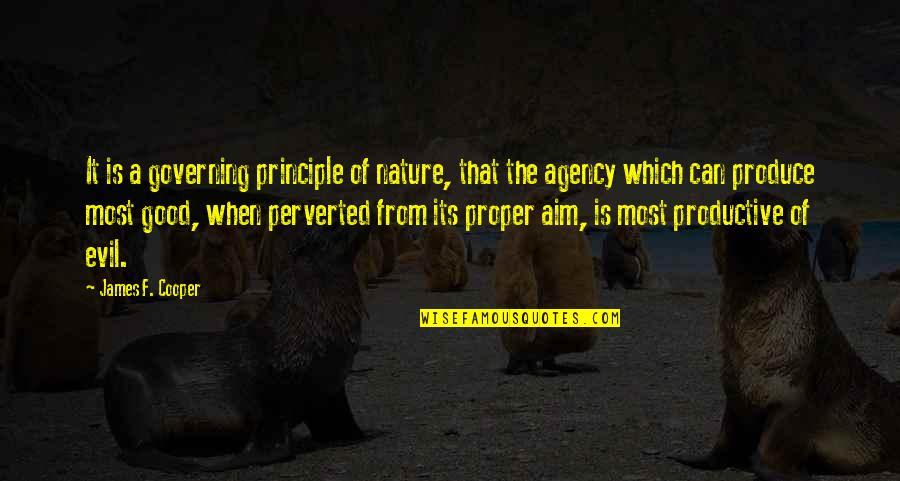 It is a governing principle of nature, that the agency which can produce most good, when perverted from its proper aim, is most productive of evil.
—
James F. Cooper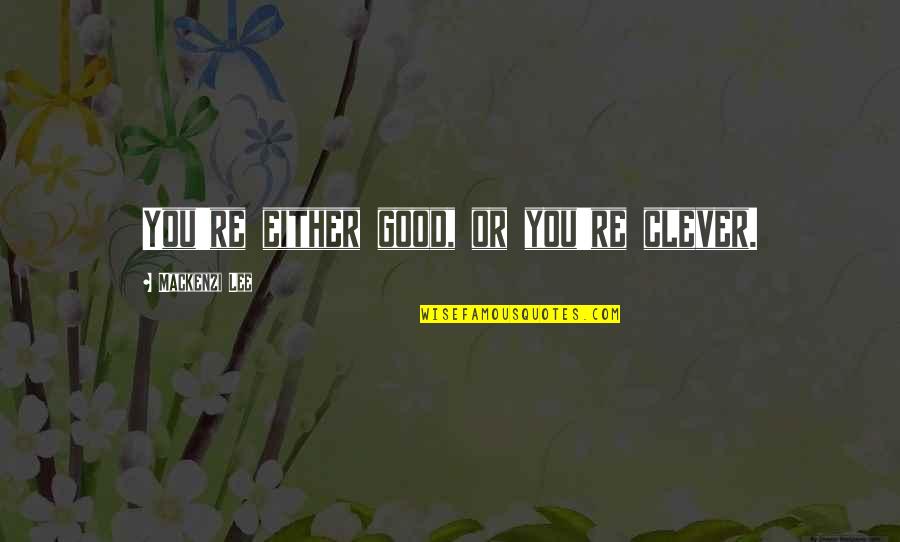 You're either good, or you're clever.
—
Mackenzi Lee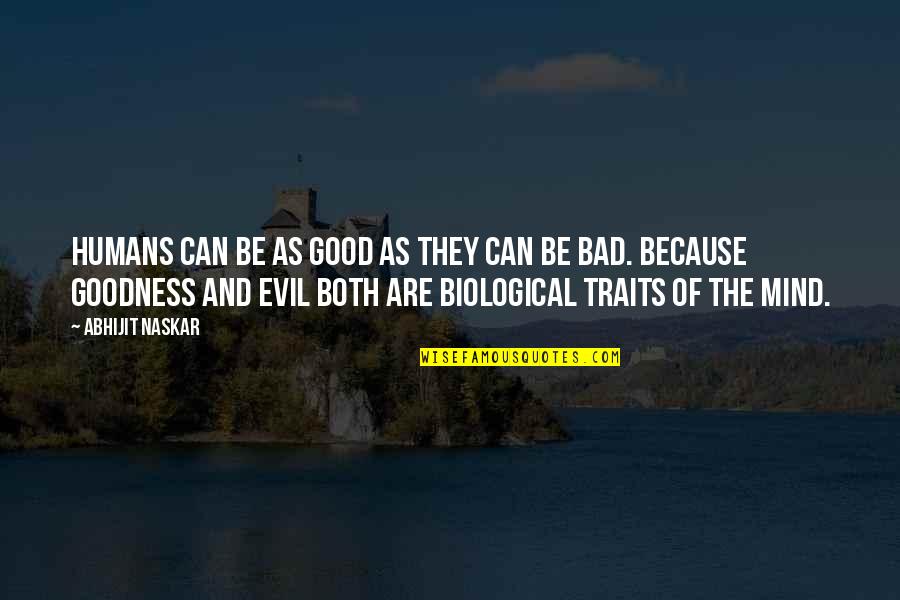 Humans can be as good as they can be bad. Because goodness and evil both are biological traits of the mind.
—
Abhijit Naskar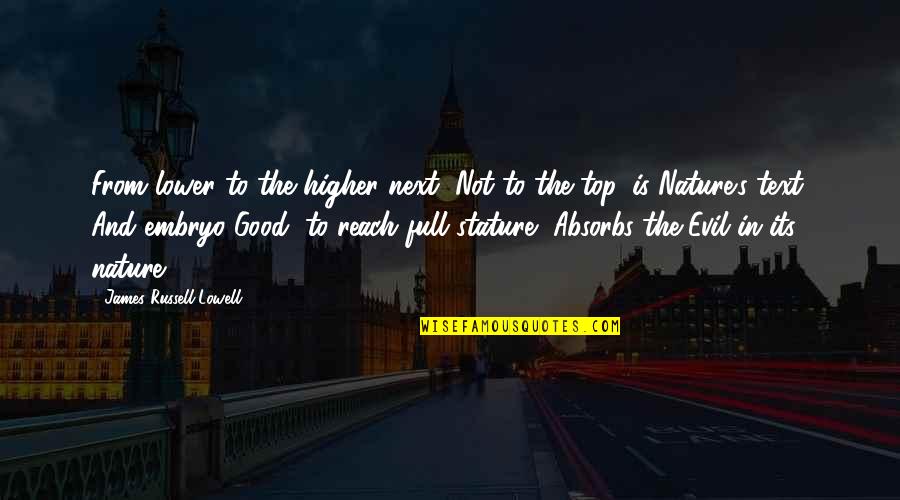 From lower to the higher next, Not to the top, is Nature's text; And embryo Good, to reach full stature, Absorbs the Evil in its nature.
—
James Russell Lowell
There surely is in human nature an inherent propensity to extract all the good out of all the evil.
—
Benjamin Haydon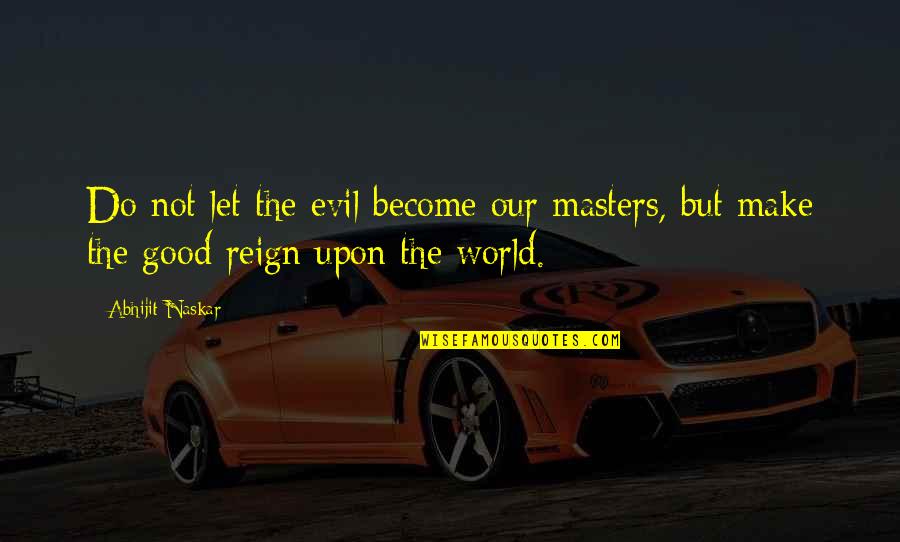 Do not let the evil become our masters, but make the good reign upon the world.
—
Abhijit Naskar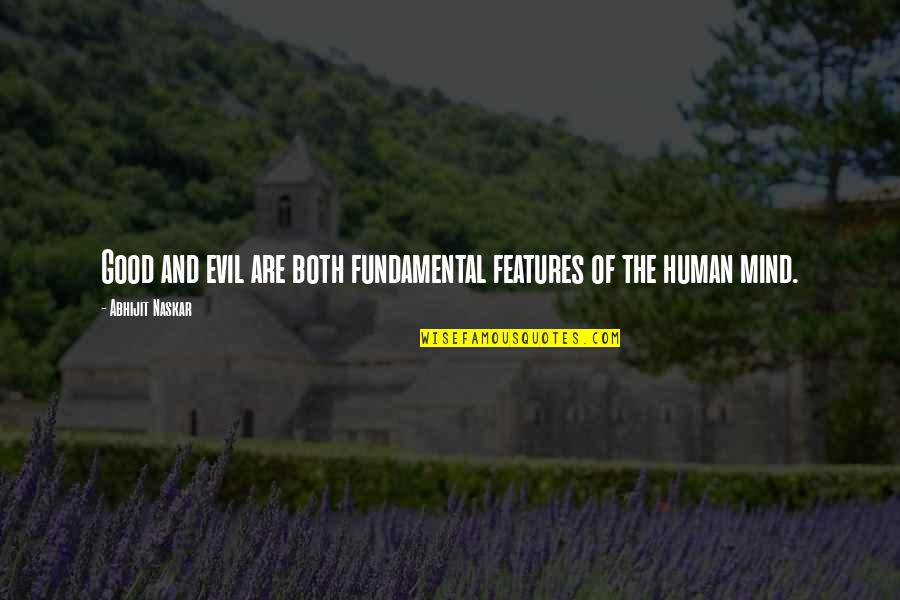 Good and evil are both fundamental features of the human mind.
—
Abhijit Naskar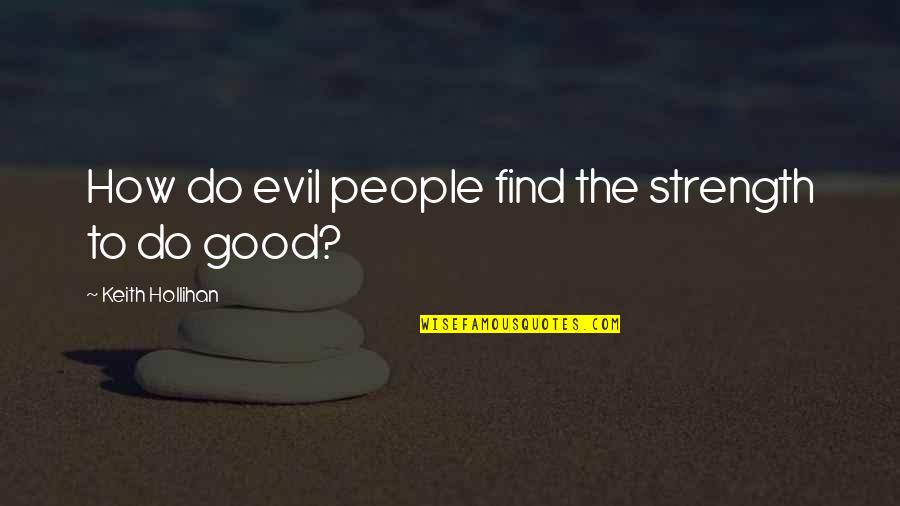 How do evil people find the strength to do good?
—
Keith Hollihan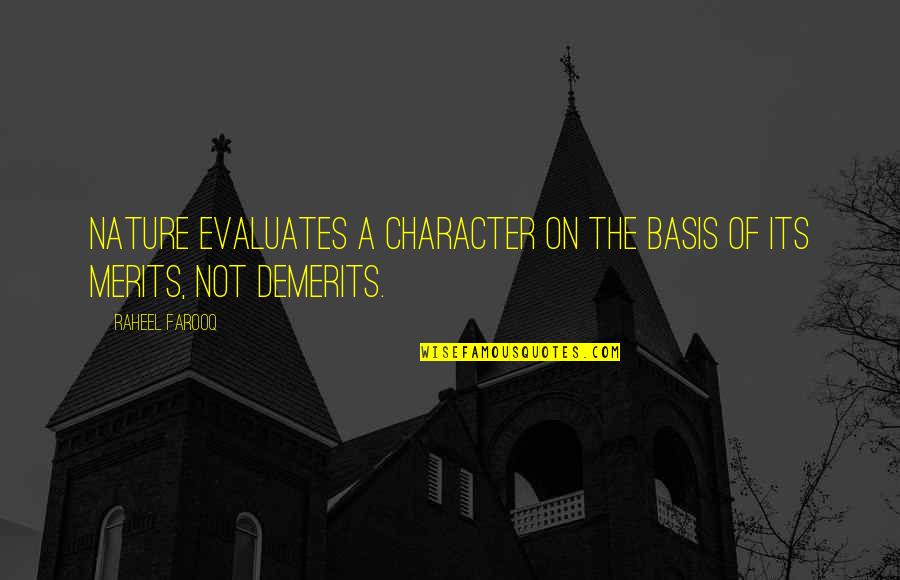 Nature evaluates a character on the basis of its merits, not demerits. —
Raheel Farooq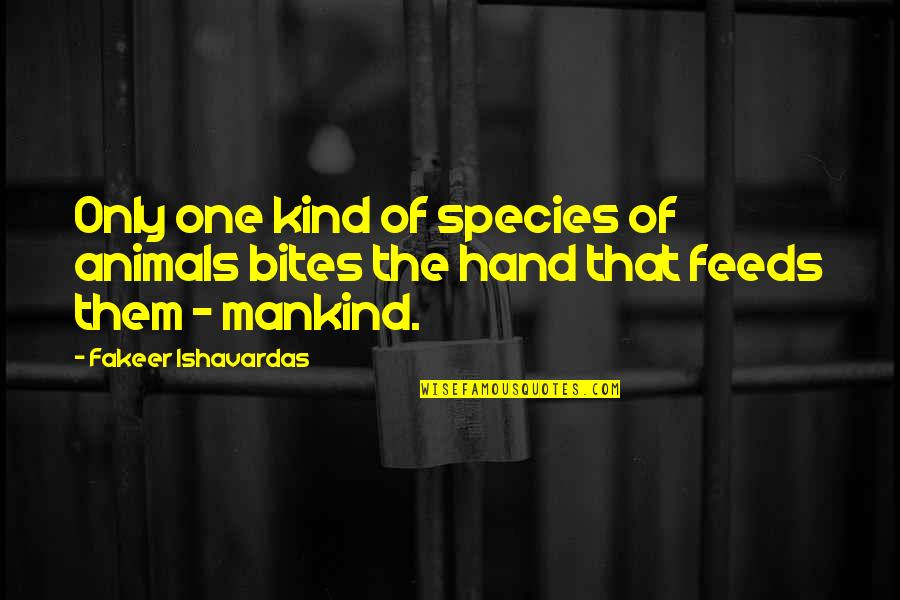 Only one kind of species of animals bites the hand that feeds them - mankind. —
Fakeer Ishavardas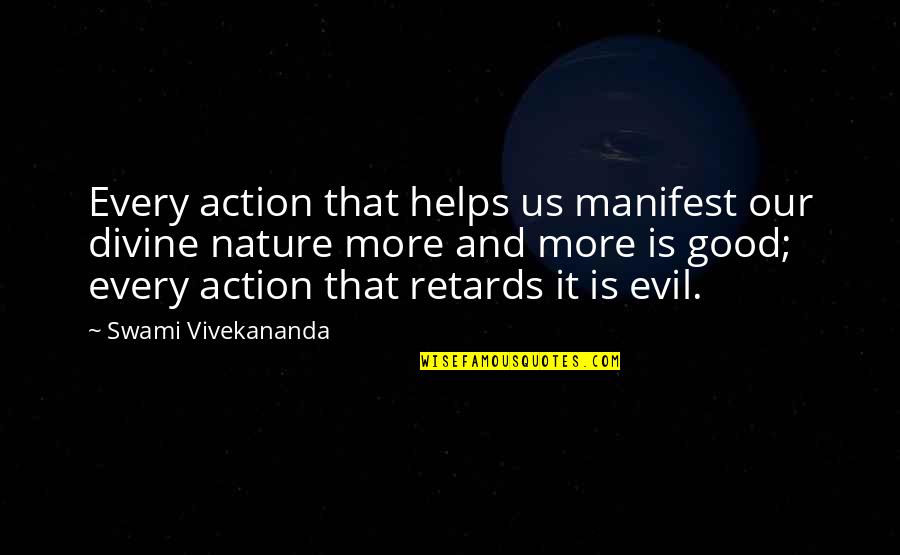 Every action that helps us manifest our divine nature more and more is good; every action that retards it is evil. —
Swami Vivekananda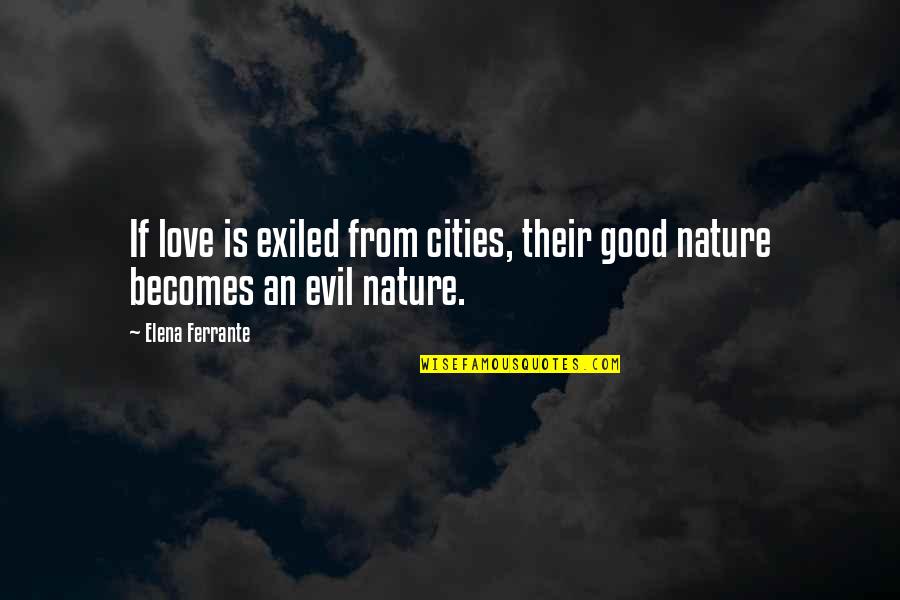 If love is exiled from cities, their good nature becomes an evil nature. —
Elena Ferrante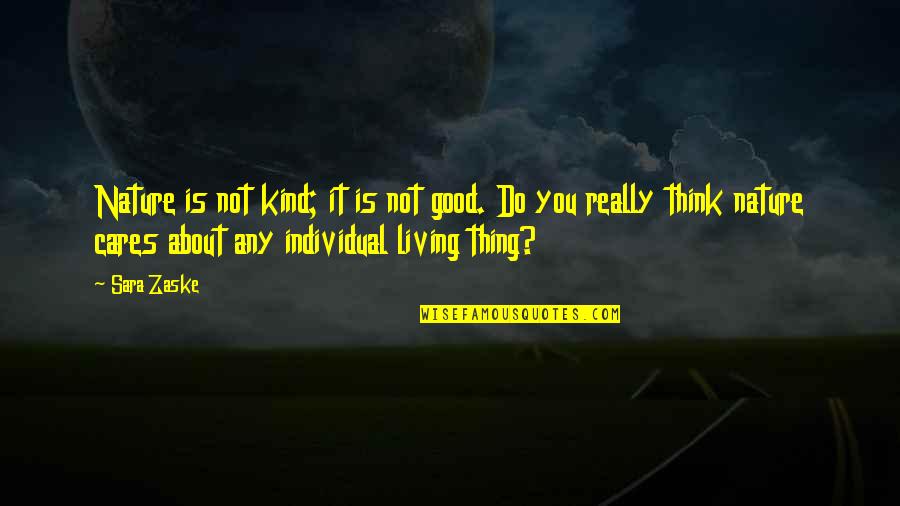 Nature is not kind; it is not good. Do you really think nature cares about any individual living thing? —
Sara Zaske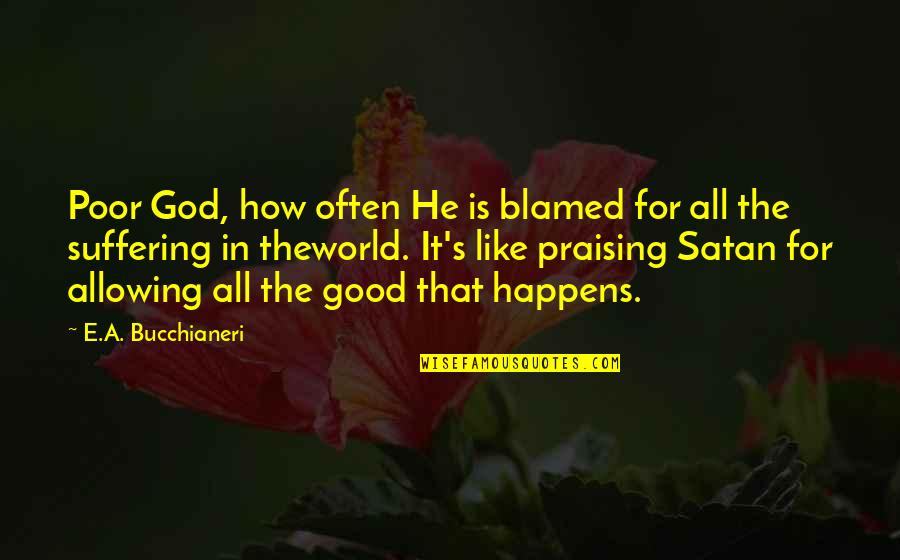 Poor God, how often He is blamed for all the suffering in the
world. It's like praising Satan for allowing all the good that happens. —
E.A. Bucchianeri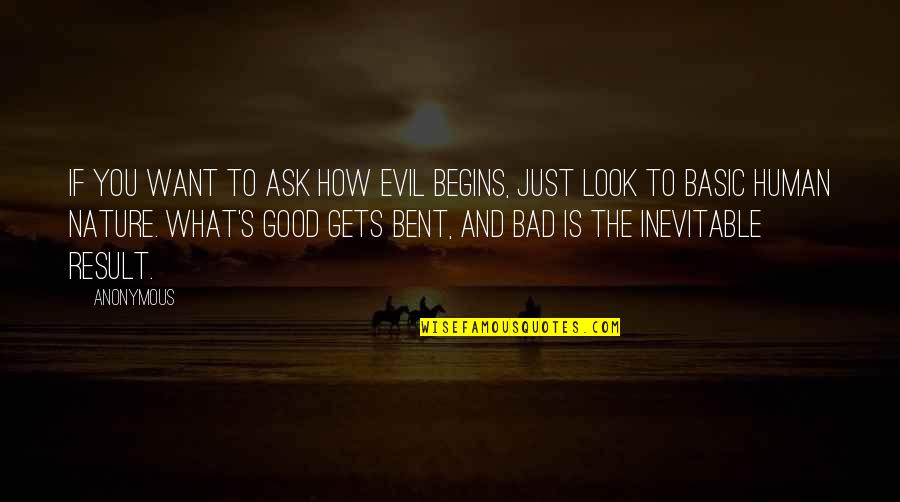 If you want to ask how evil begins, just look to basic human nature. What's good gets bent, and bad is the inevitable result. —
Anonymous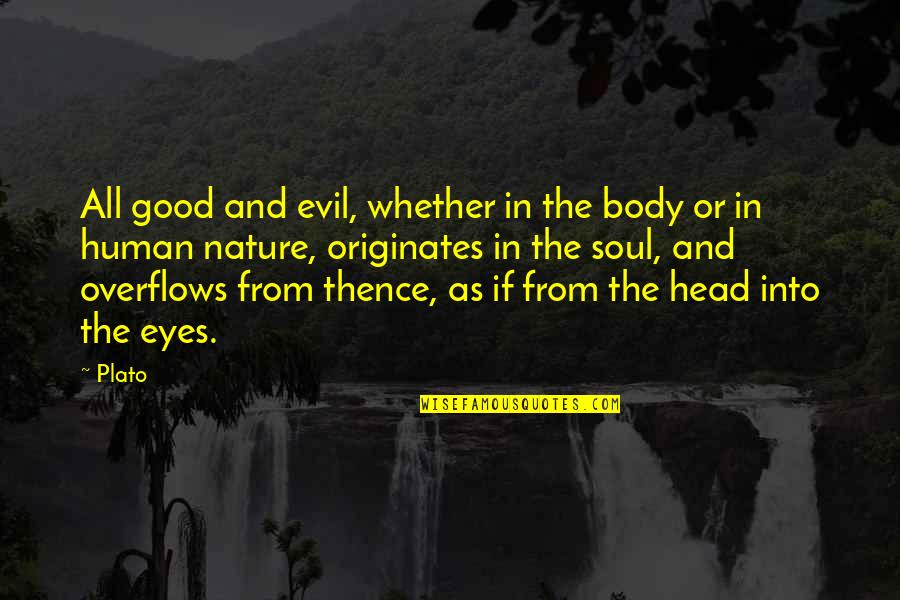 All good and evil, whether in the body or in human nature, originates in the soul, and overflows from thence, as if from the head into the eyes. —
Plato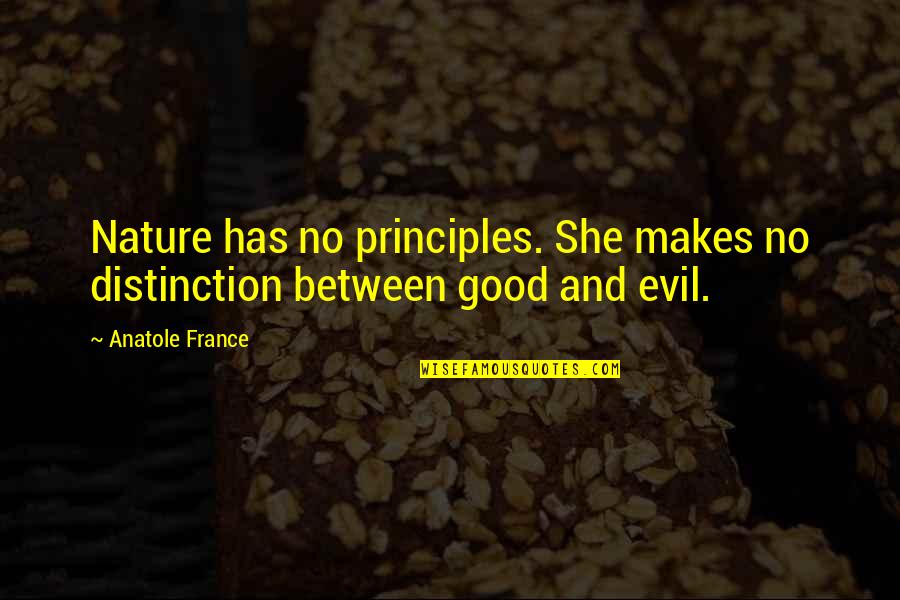 Nature has no principles. She makes no distinction between good and evil. —
Anatole France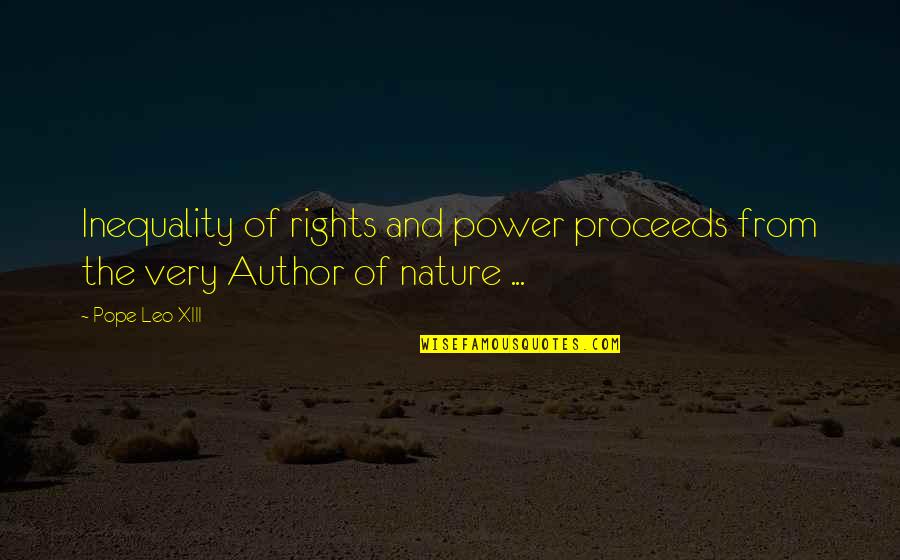 Inequality of rights and power proceeds from the very Author of nature ... —
Pope Leo XIII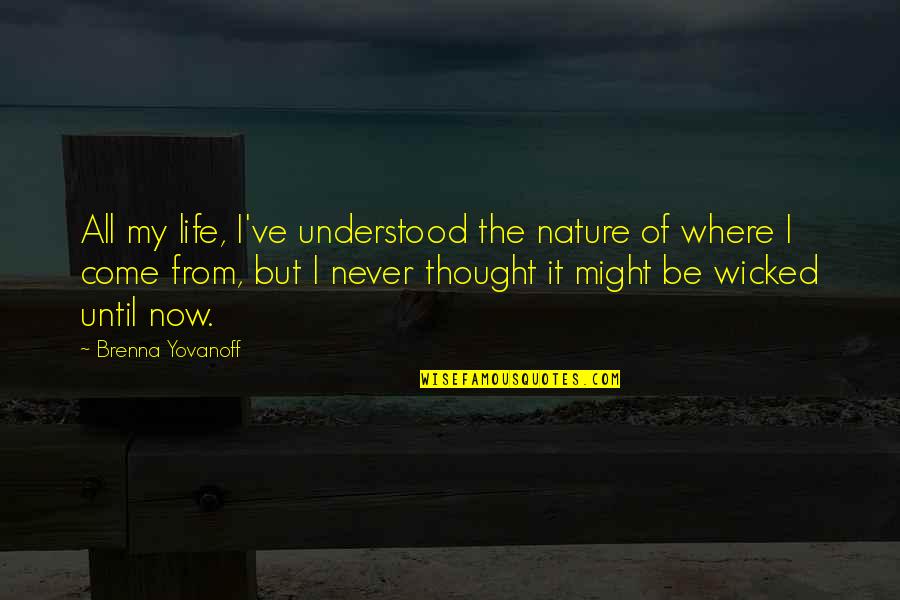 All my life, I've understood the nature of where I come from, but I never thought it might be wicked until now. —
Brenna Yovanoff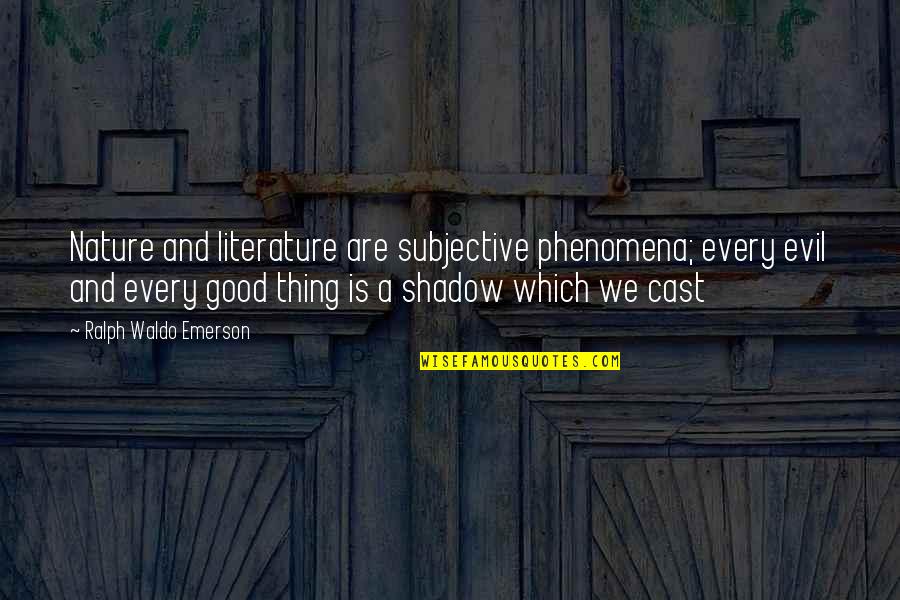 Nature and literature are subjective phenomena; every evil and every good thing is a shadow which we cast —
Ralph Waldo Emerson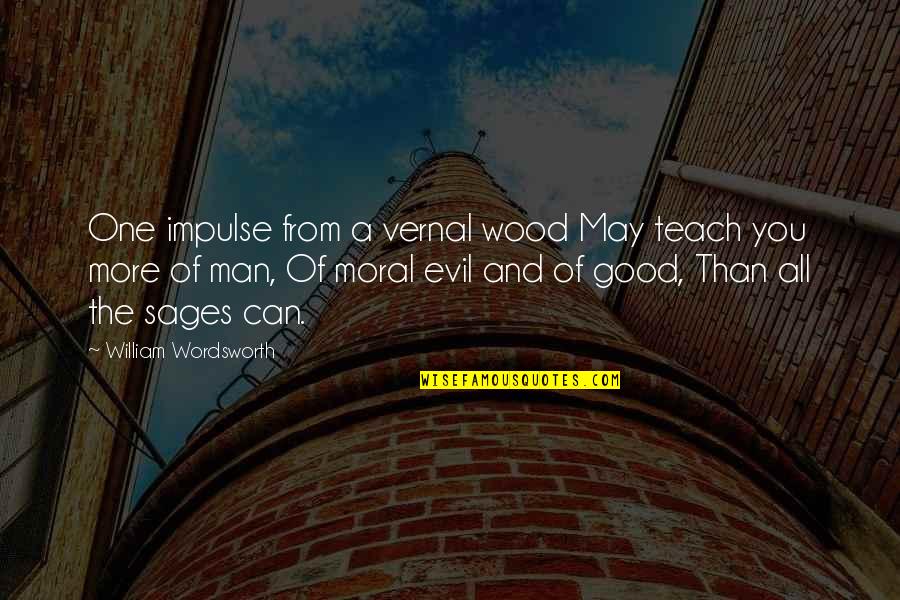 One impulse from a vernal wood
May teach you more of man,
Of moral evil and of good,
Than all the sages can. —
William Wordsworth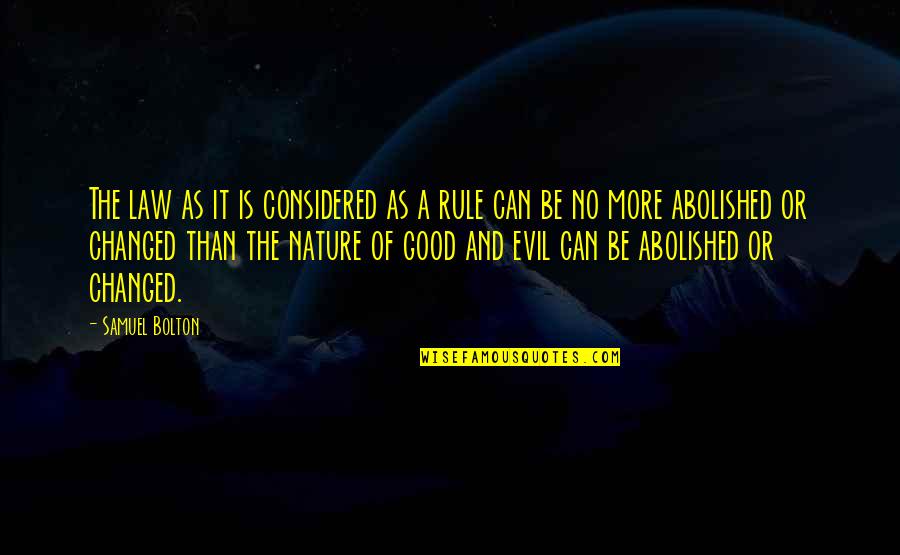 The law as it is considered as a rule can be no more abolished or changed than the nature of good and evil can be abolished or changed. —
Samuel Bolton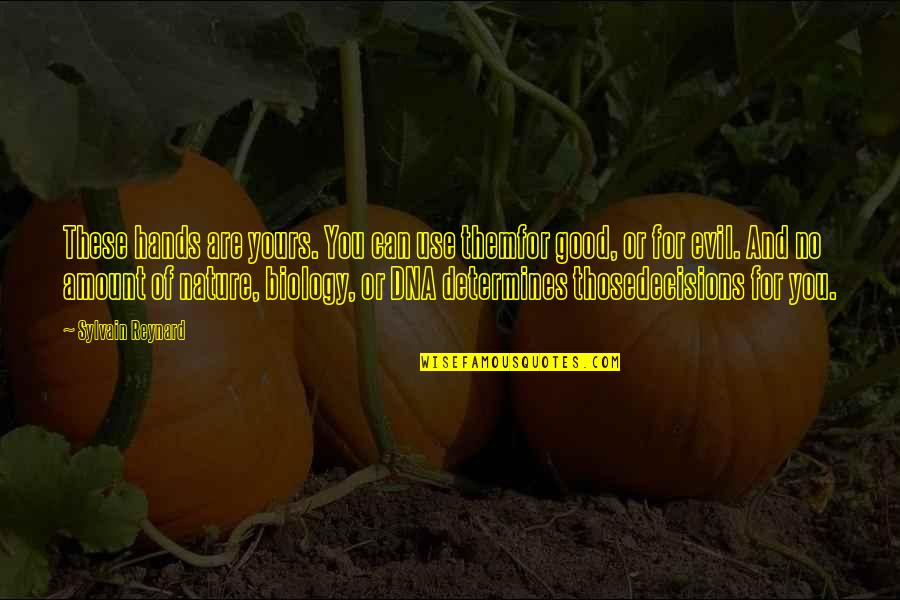 These hands are yours. You can use them
for good, or for evil. And no amount of nature, biology, or DNA determines those
decisions for you. —
Sylvain Reynard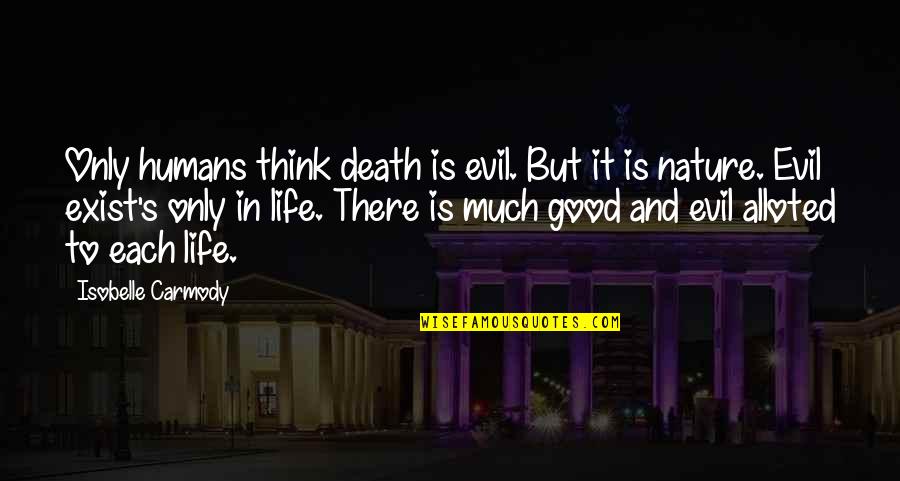 Only humans think death is evil. But it is nature. Evil exist's only in life. There is much good and evil alloted to each life. —
Isobelle Carmody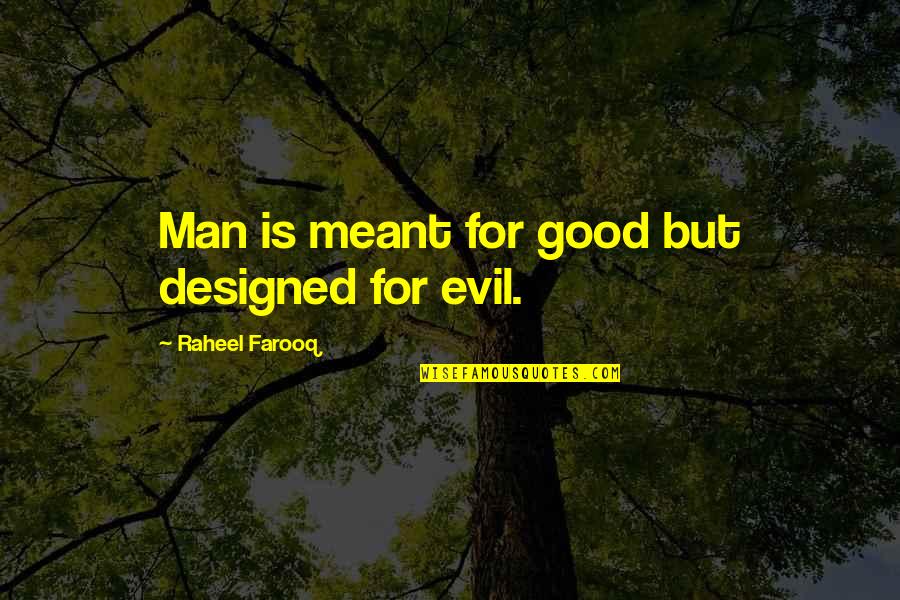 Man is meant for good but designed for evil. —
Raheel Farooq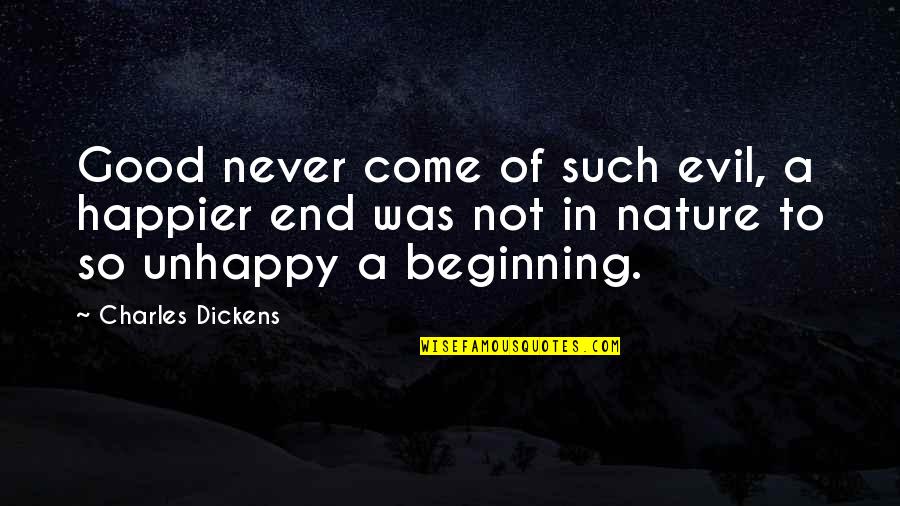 Good never come of such evil, a happier end was not in nature to so unhappy a beginning. —
Charles Dickens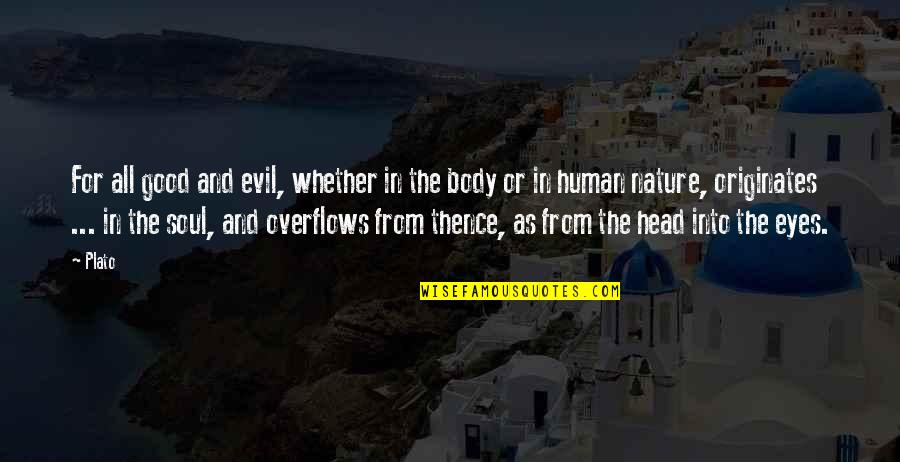 For all good and evil, whether in the body or in human nature, originates ... in the soul, and overflows from thence, as from the head into the eyes. —
Plato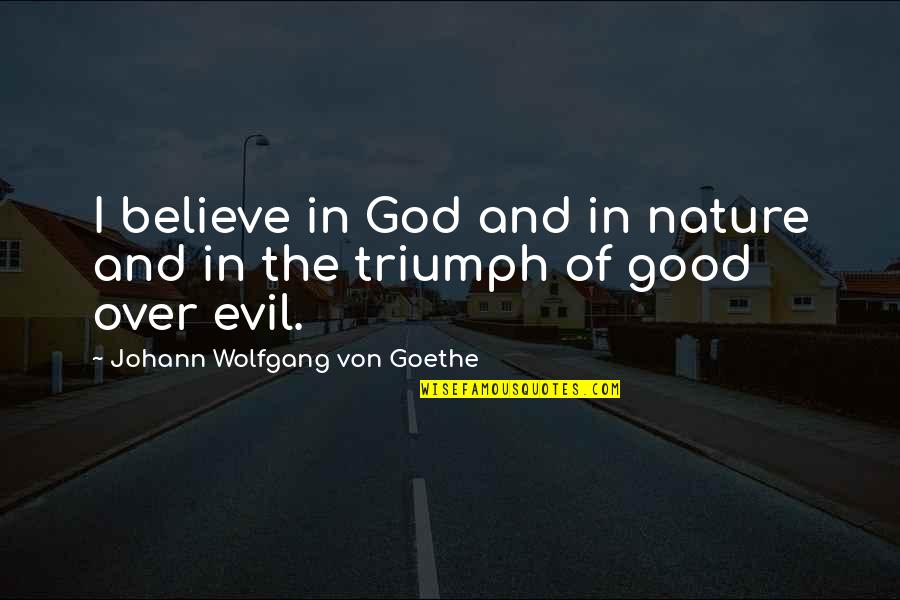 I believe in God and in nature and in the triumph of good over evil. —
Johann Wolfgang Von Goethe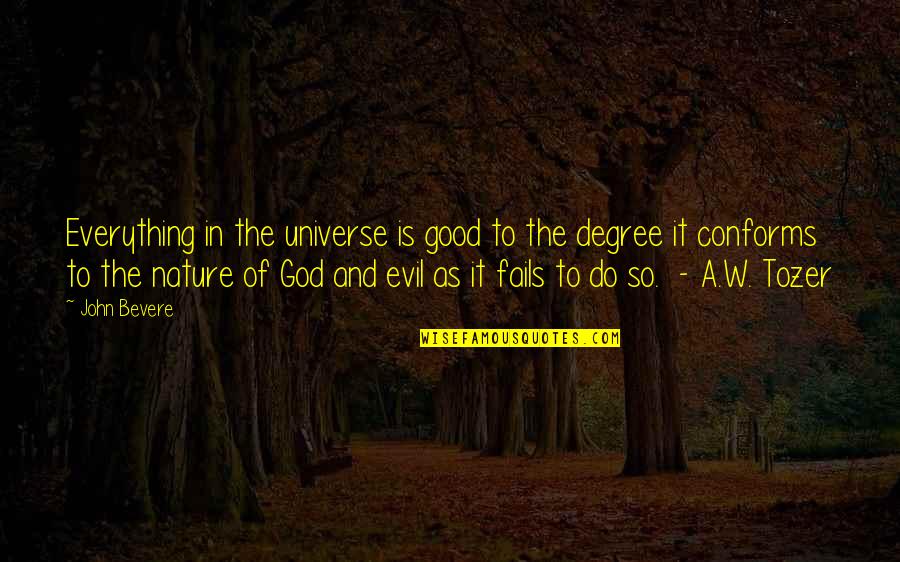 Everything in the universe is good to the degree it conforms to the nature of God and evil as it fails to do so. - A.W. Tozer —
John Bevere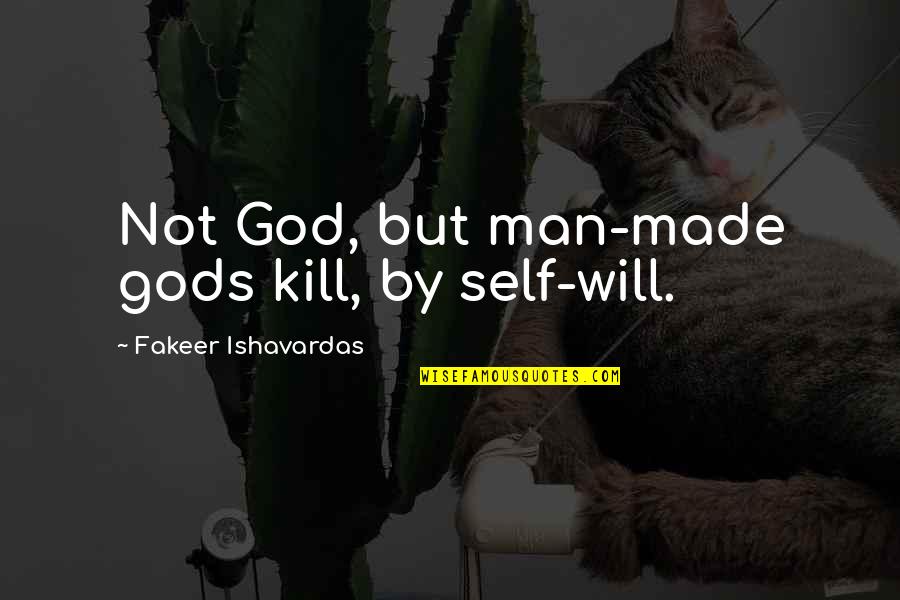 Not God, but man-made gods kill, by self-will. —
Fakeer Ishavardas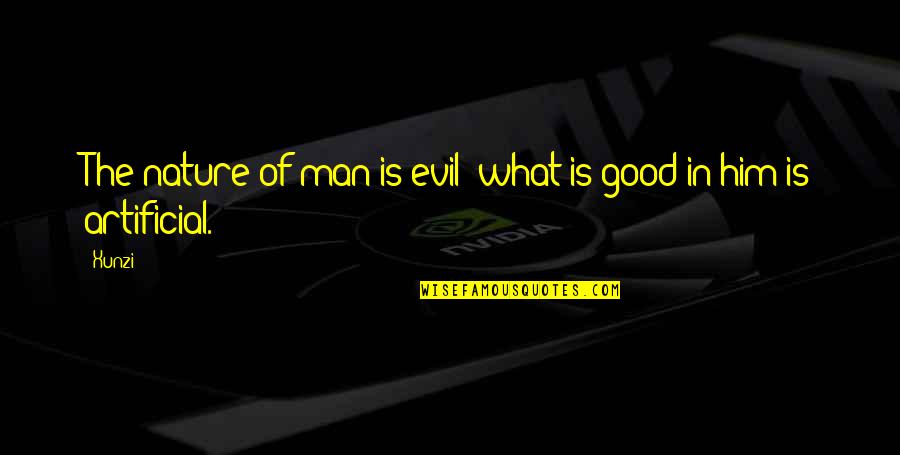 The nature of man is evil; what is good in him is artificial. —
Xunzi