God Know Your Heart Quotes
Collection of top 45 famous quotes about God Know Your Heart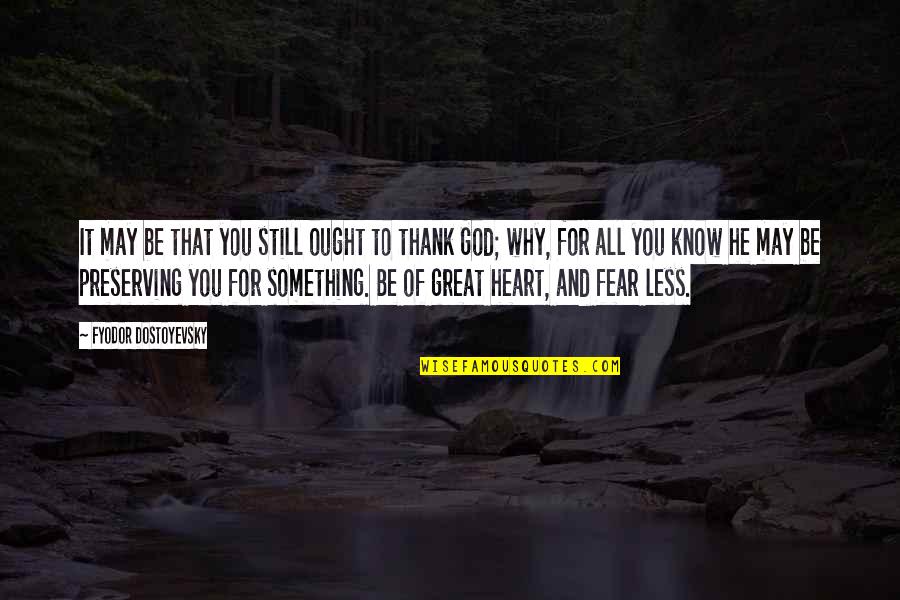 It may be that you still ought to thank God; why, for all you know he may be preserving you for something. Be of great heart, and fear less.
—
Fyodor Dostoyevsky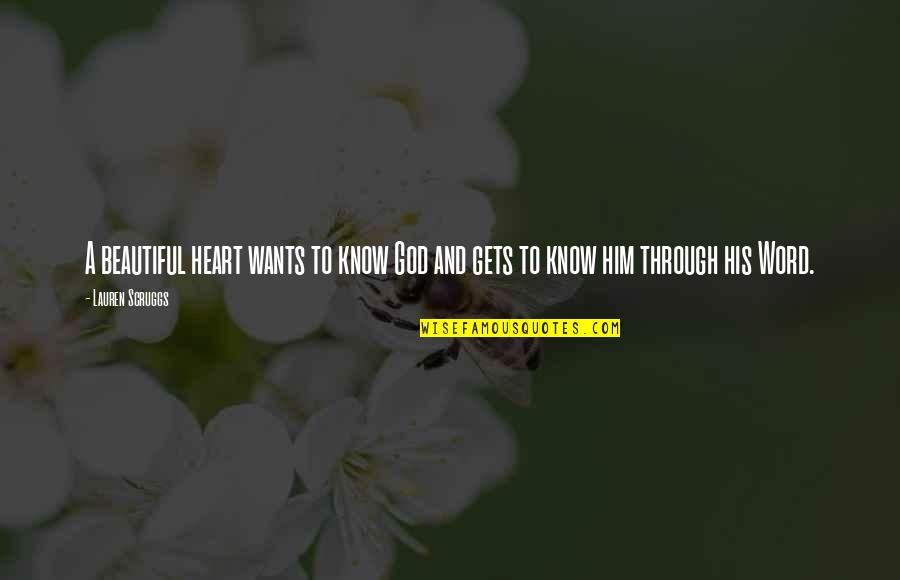 A beautiful heart wants to know God and gets to know him through his Word.
—
Lauren Scruggs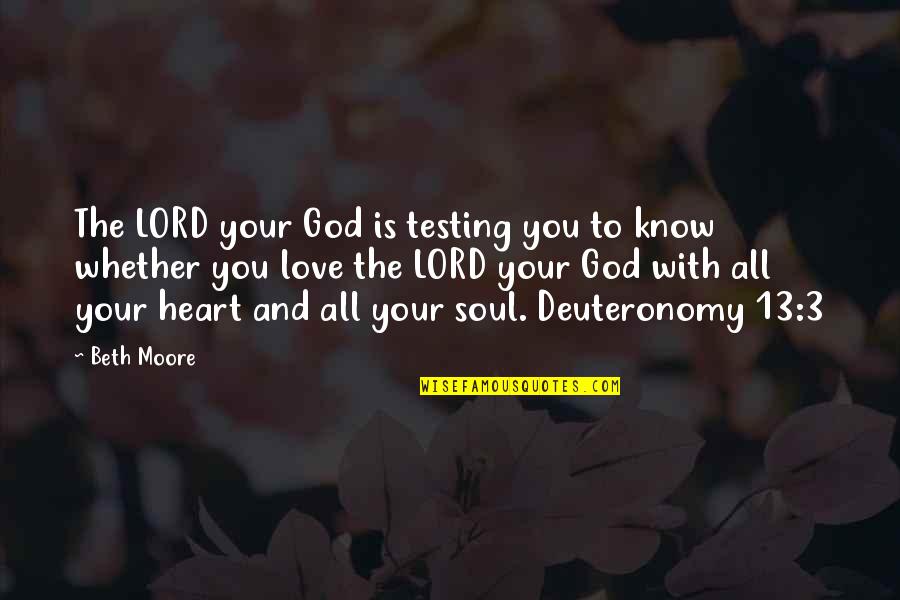 The LORD your God is testing you to know whether you love the LORD your God with all your heart and all your soul. Deuteronomy 13:3
—
Beth Moore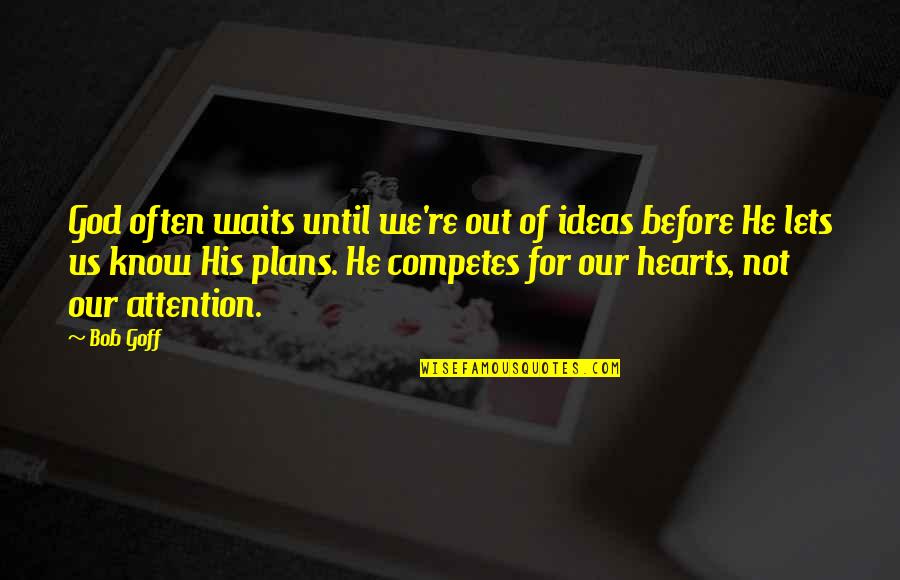 God often waits until we're out of ideas before He lets us know His plans. He competes for our hearts, not our attention.
—
Bob Goff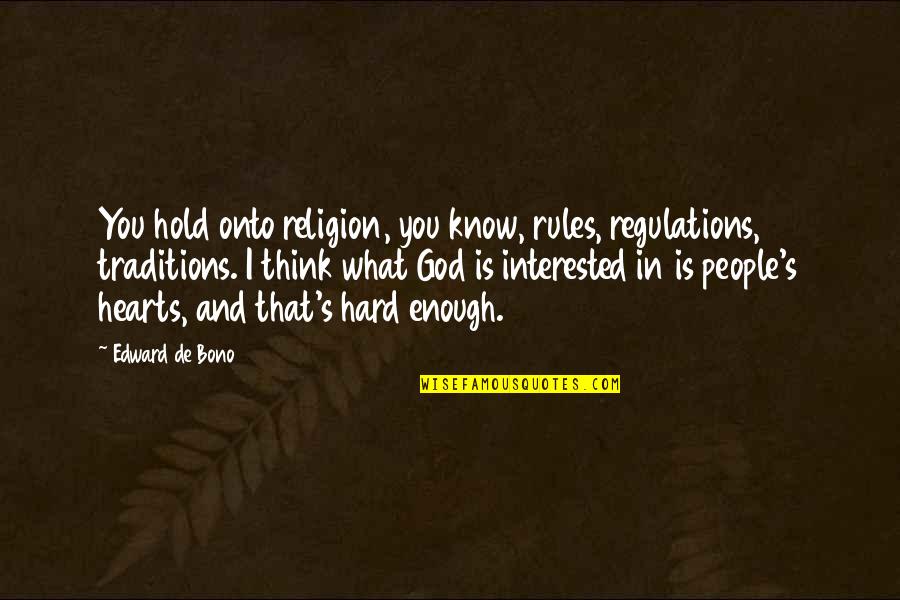 You hold onto religion, you know, rules, regulations, traditions. I think what God is interested in is people's hearts, and that's hard enough.
—
Edward De Bono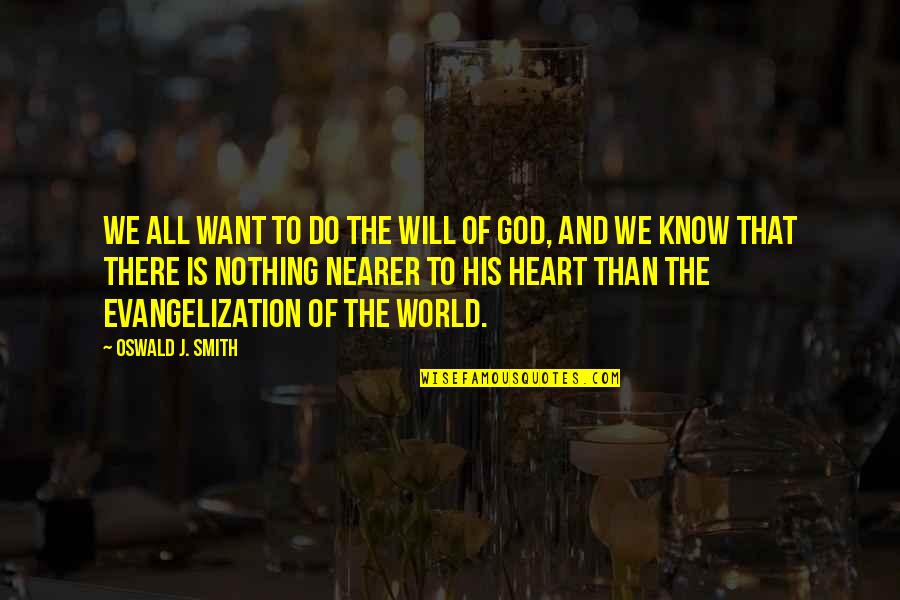 We all want to do the will of God, and we know that there is nothing nearer to His heart than the evangelization of the world.
—
Oswald J. Smith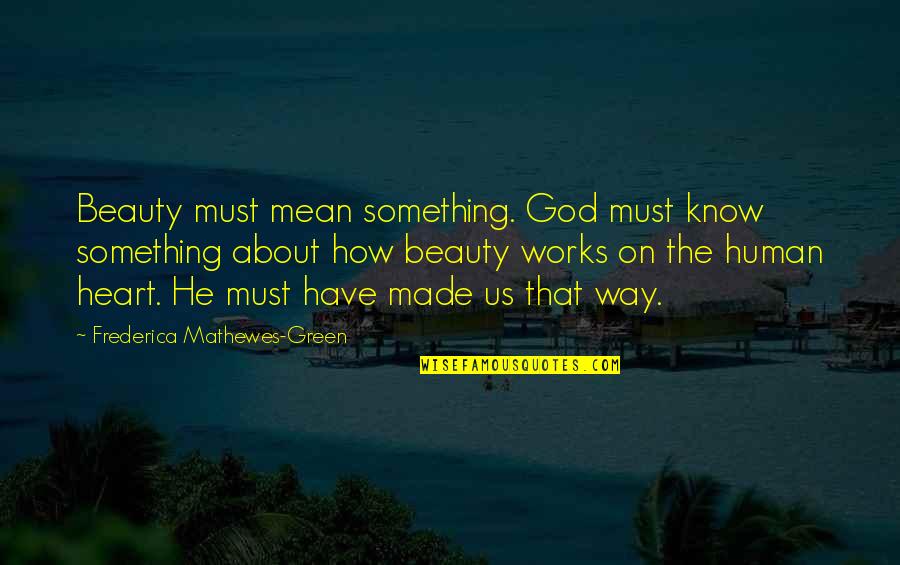 Beauty must mean something. God must know something about how beauty works on the human heart. He must have made us that way.
—
Frederica Mathewes-Green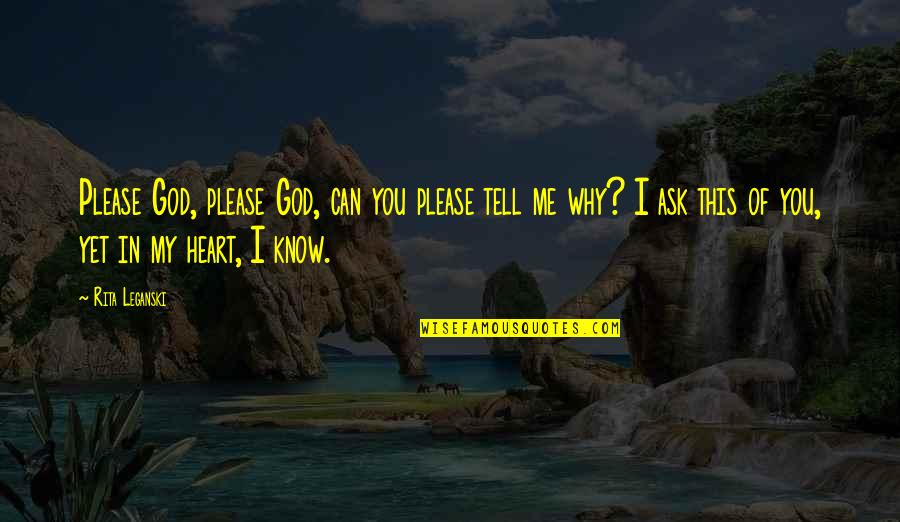 Please God, please God, can you please tell me why? I ask this of you, yet in my heart, I know.
—
Rita Leganski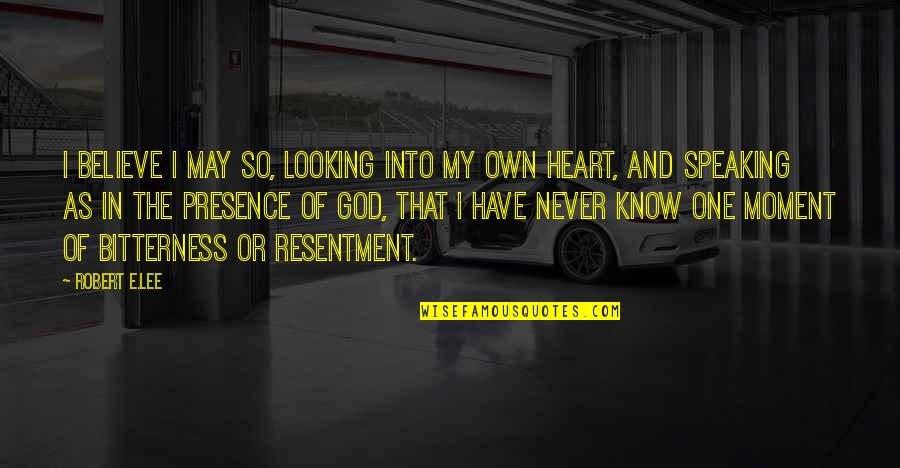 I believe I may so, looking into my own heart, and speaking as in the presence of God, that I have never know one moment of bitterness or resentment.
—
Robert E.Lee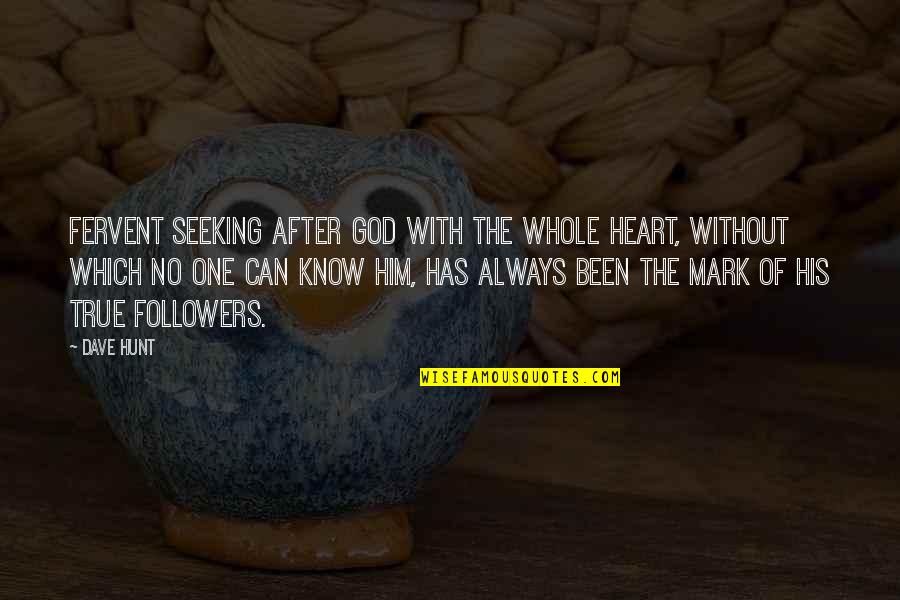 Fervent seeking after God with the whole heart, without which no one can know Him, has always been the mark of His true followers.
—
Dave Hunt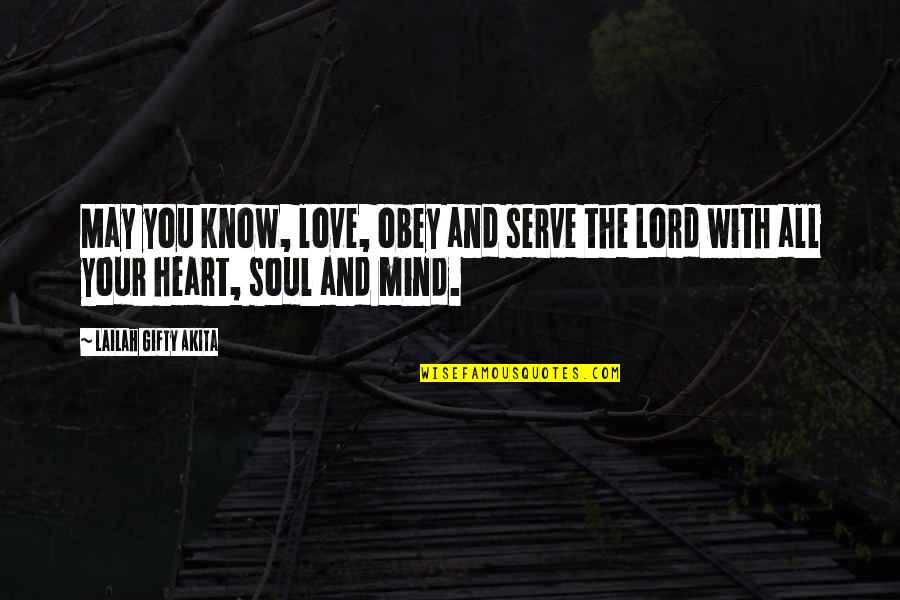 May you know, love, obey and serve the Lord with all your heart, soul and mind.
—
Lailah Gifty Akita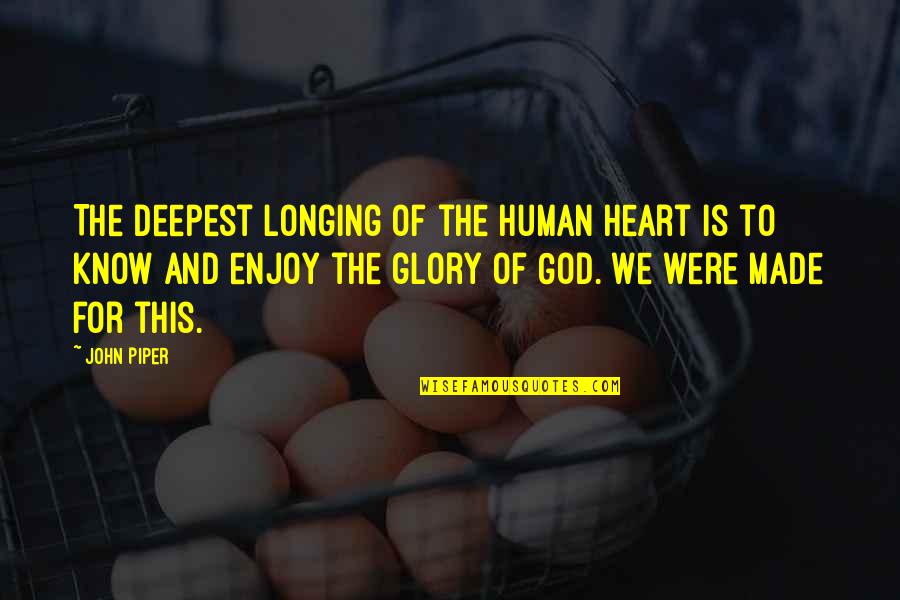 The deepest longing of the human heart is to know and enjoy the glory of God. We were made for this.
—
John Piper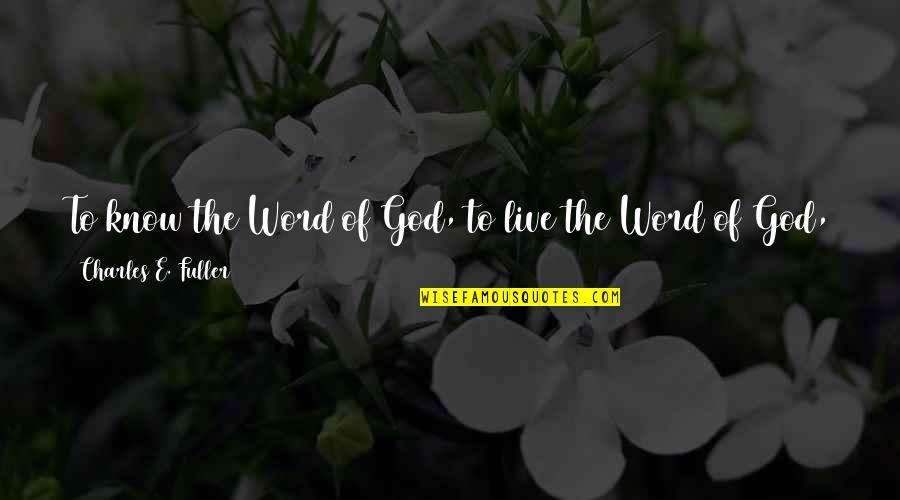 To know the Word of God, to live the Word of God, to preach the Word, to teach the Word, is the sum of all wisdom, the heart of all Christian service. —
Charles E. Fuller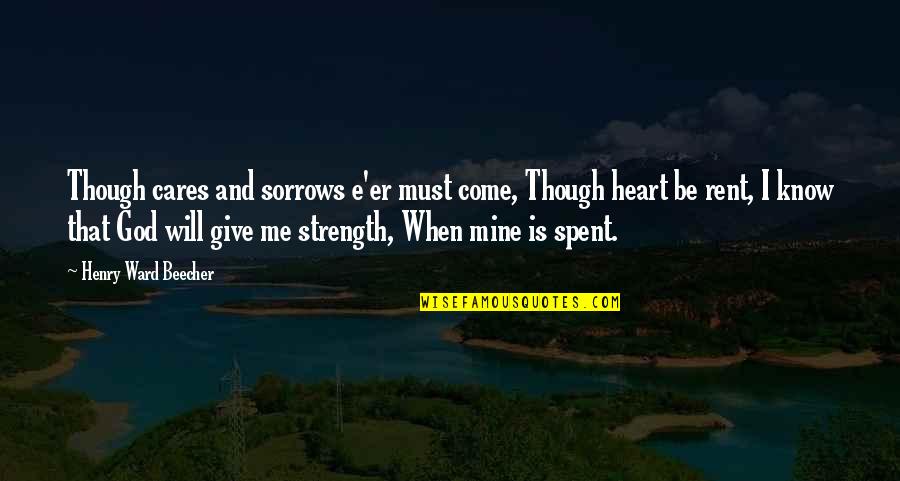 Though cares and sorrows e'er must come, Though heart be rent, I know that God will give me strength, When mine is spent. —
Henry Ward Beecher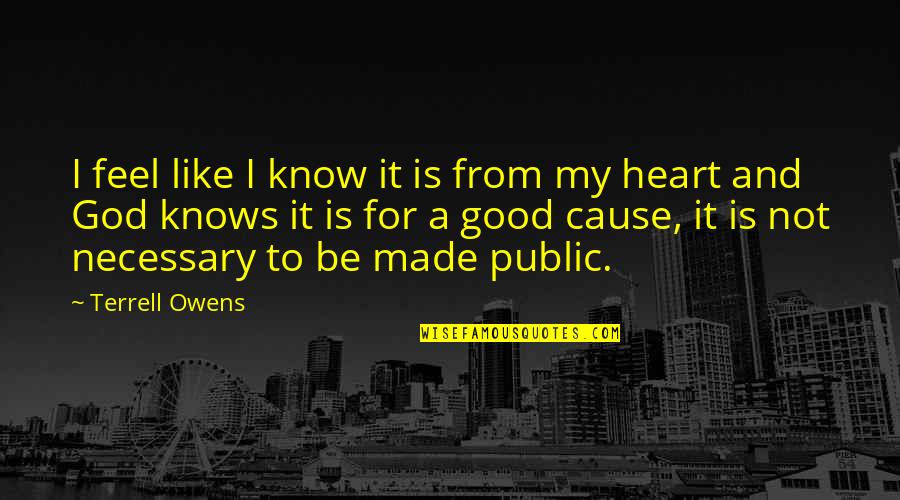 I feel like I know it is from my heart and God knows it is for a good cause, it is not necessary to be made public. —
Terrell Owens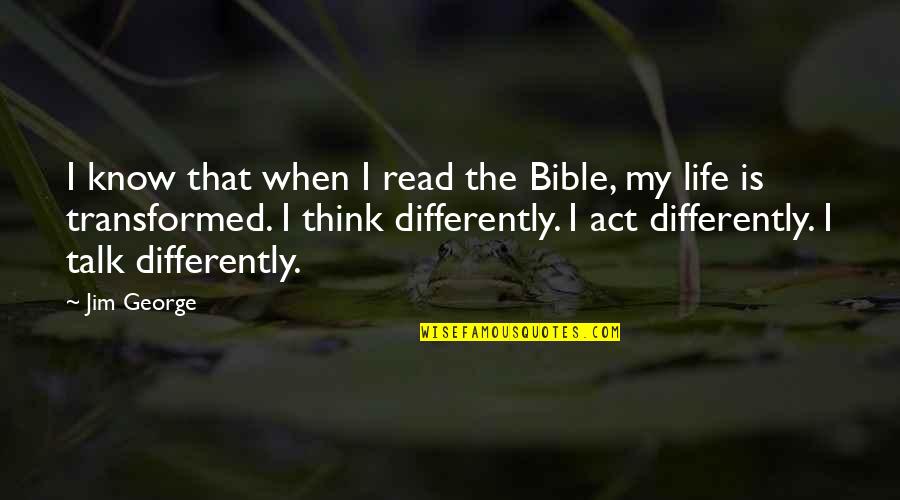 I know that when I read the Bible, my life is transformed. I think differently. I act differently. I talk differently. —
Jim George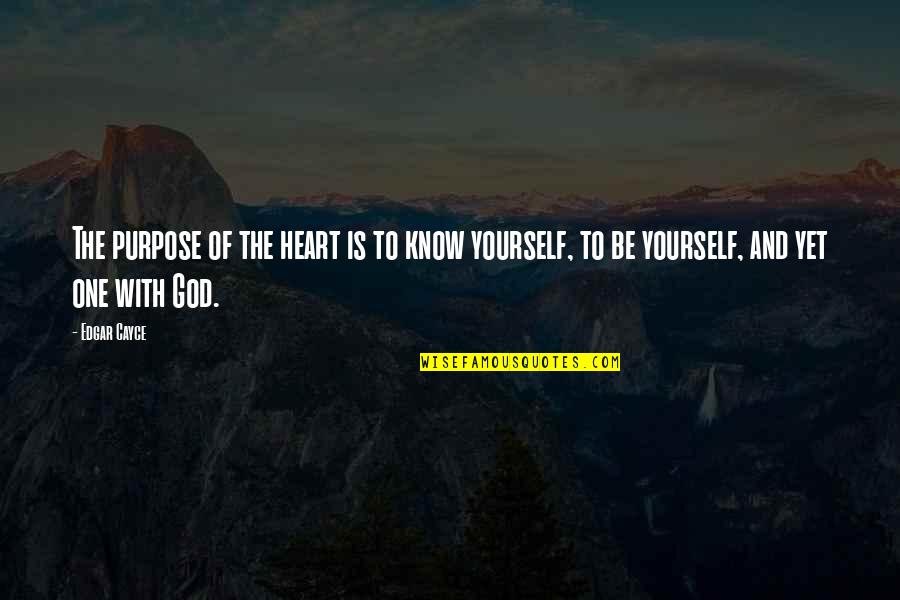 The purpose of the heart is to know yourself, to be yourself, and yet one with God. —
Edgar Cayce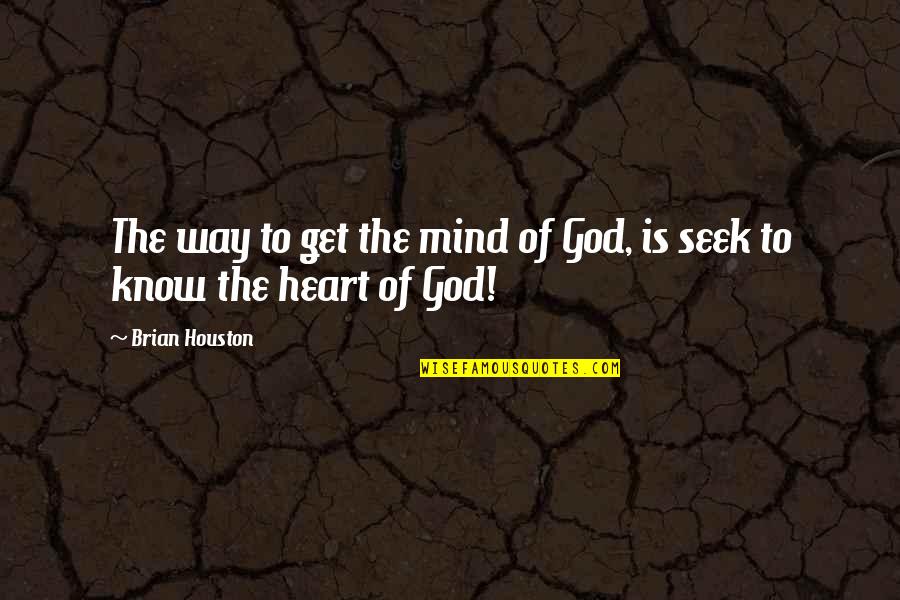 The way to get the mind of God, is seek to know the heart of God! —
Brian Houston
How do YOU know what God meant? Did he whisper into your ear? Did he put the knife in your heart? Did he put a gun in your hand? —
Christina Engela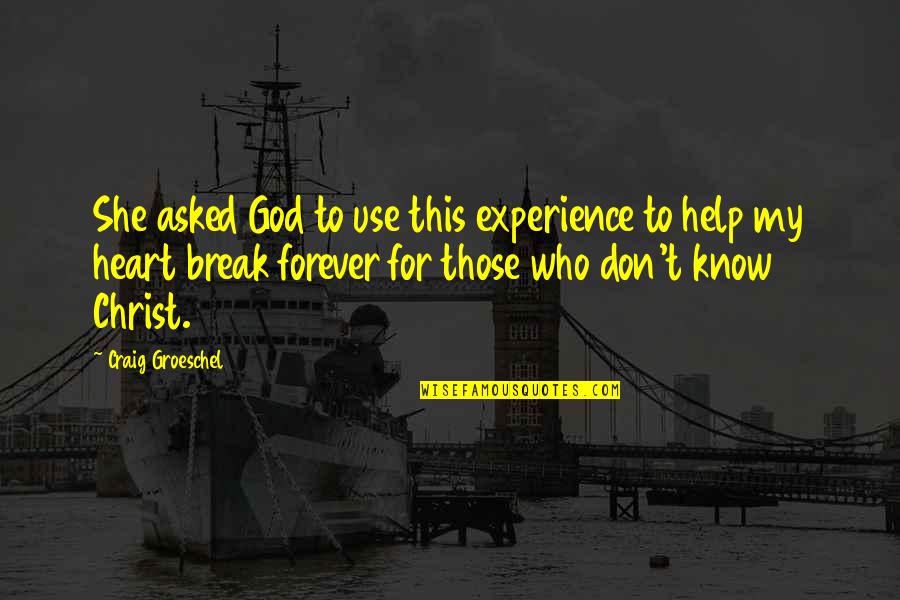 She asked God to use this experience to help my heart break forever for those who don't know Christ. —
Craig Groeschel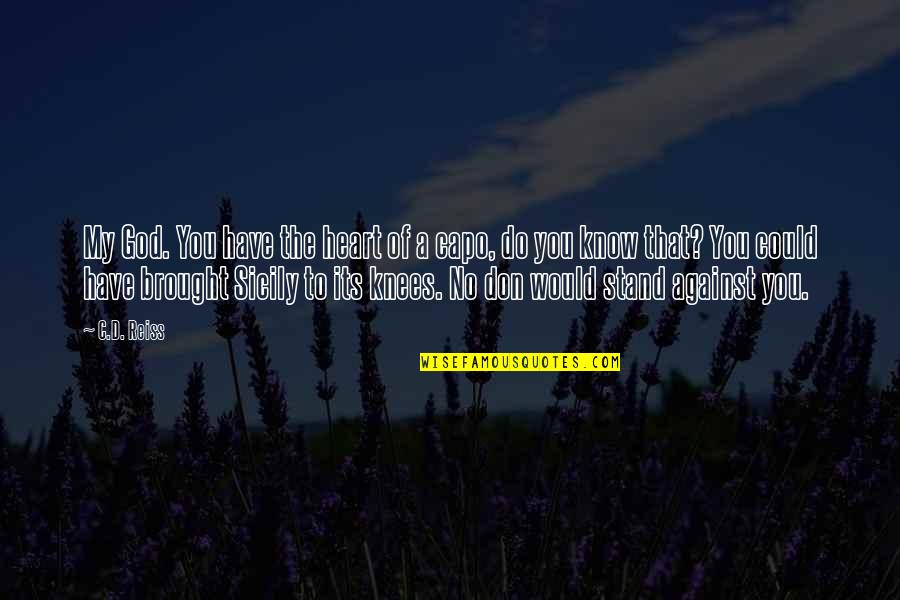 My God. You have the heart of a capo, do you know that? You could have brought Sicily to its knees. No don would stand against you. —
C.D. Reiss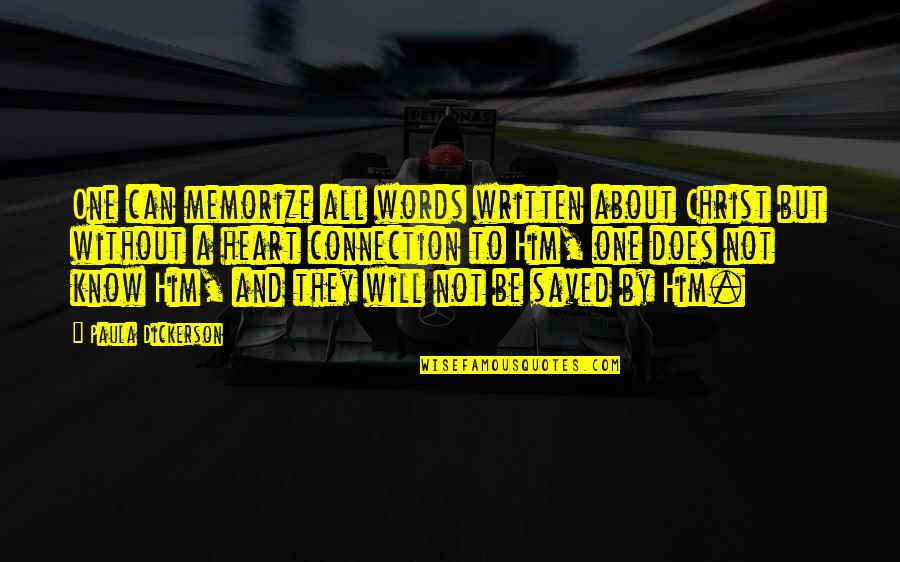 One can memorize all words written about Christ but without a heart connection to Him, one does not know Him, and they will not be saved by Him. —
Paula Dickerson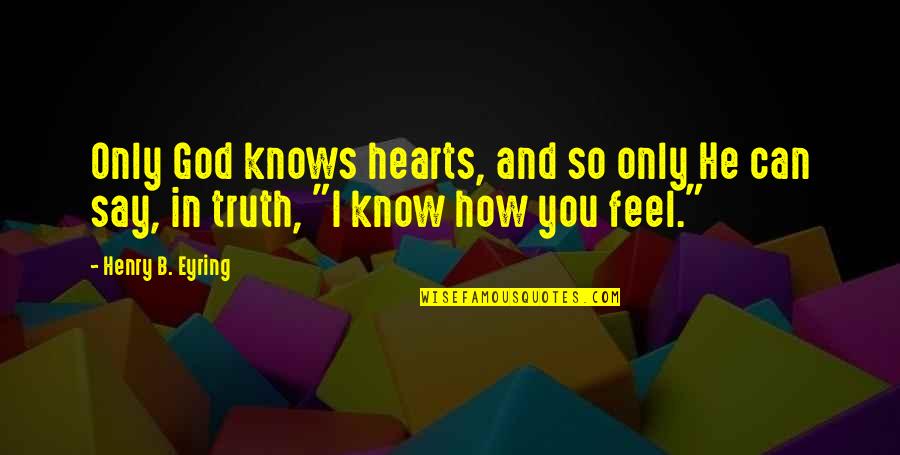 Only God knows hearts, and so only He can say, in truth, "I know how you feel." —
Henry B. Eyring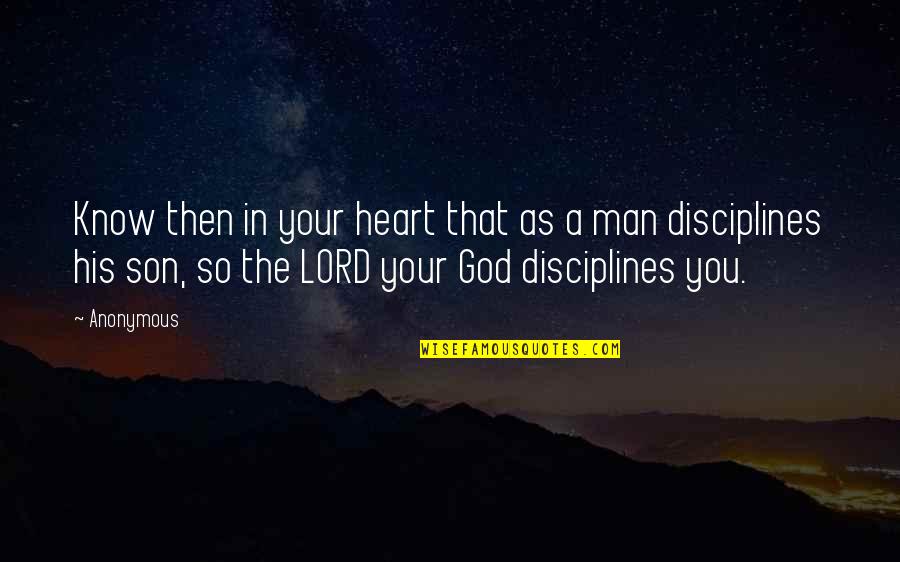 Know then in your heart that as a man disciplines his son, so the LORD your God disciplines you. —
Anonymous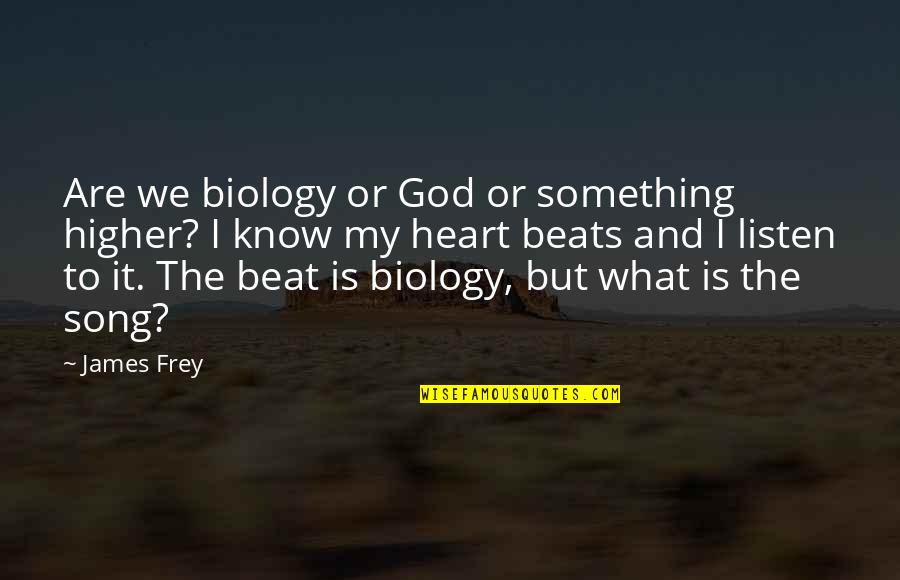 Are we biology or God or something higher? I know my heart beats and I listen to it. The beat is biology, but what is the song? —
James Frey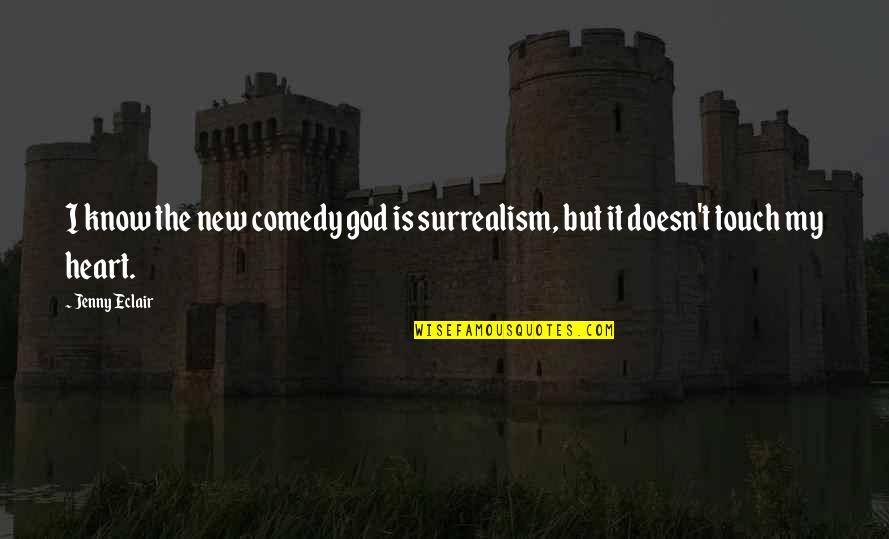 I know the new comedy god is surrealism, but it doesn't touch my heart. —
Jenny Eclair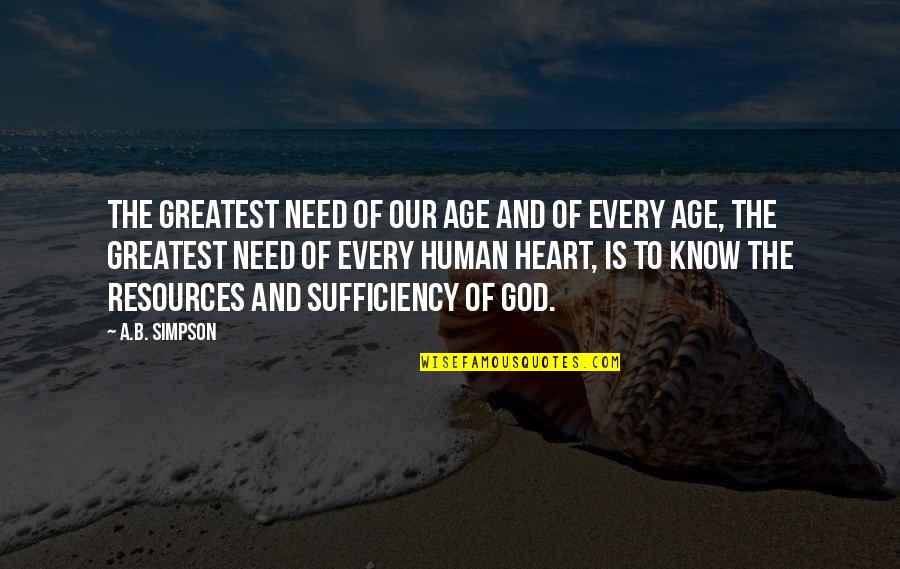 The greatest need of our age and of every age, the greatest need of every human heart, is to know the resources and sufficiency of God. —
A.B. Simpson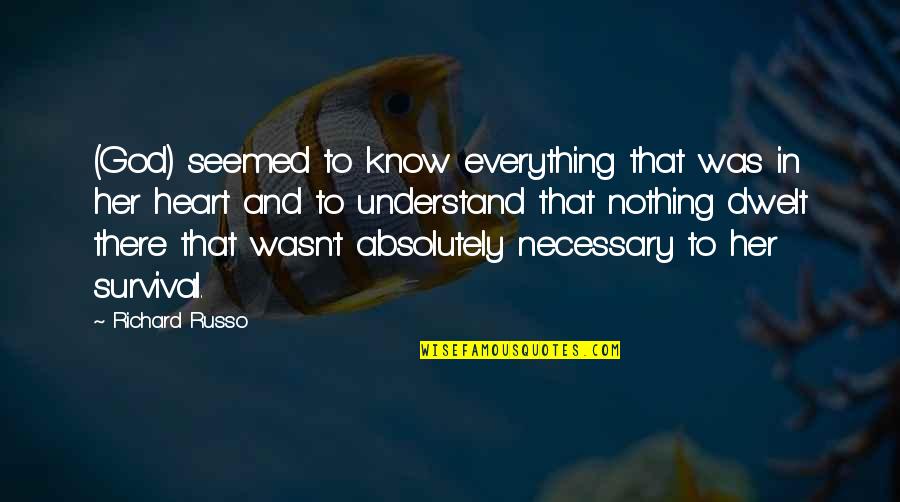 (God) seemed to know everything that was in her heart and to understand that nothing dwelt there that wasn't absolutely necessary to her survival. —
Richard Russo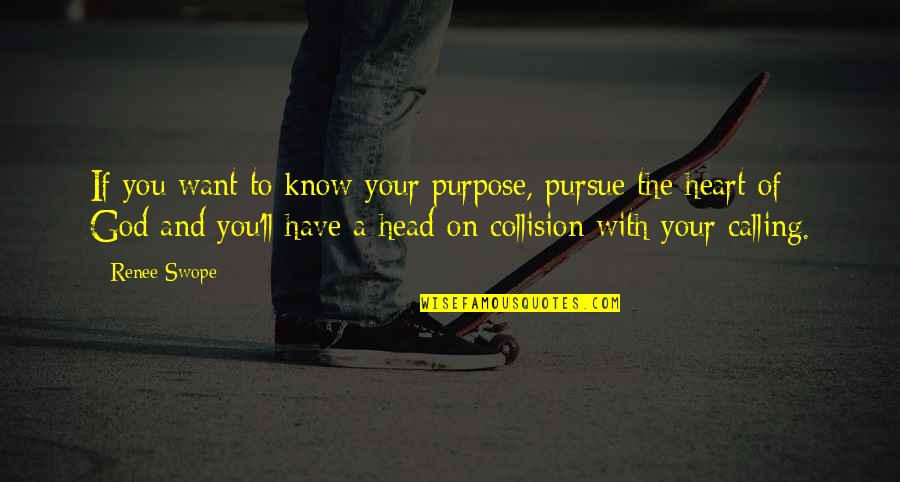 If you want to know your purpose, pursue the heart of God and you'll have a head-on collision with your calling. —
Renee Swope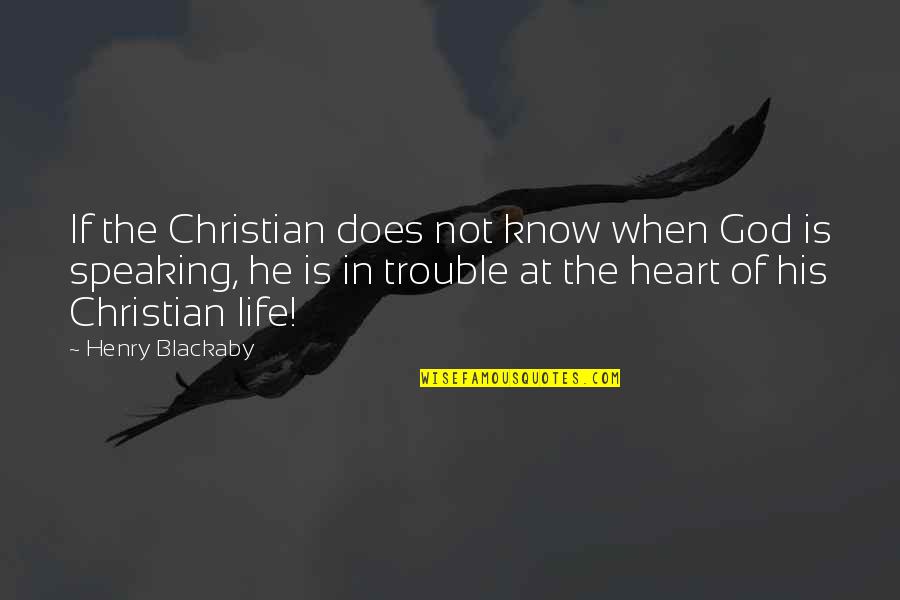 If the Christian does not know when God is speaking, he is in trouble at the heart of his Christian life! —
Henry Blackaby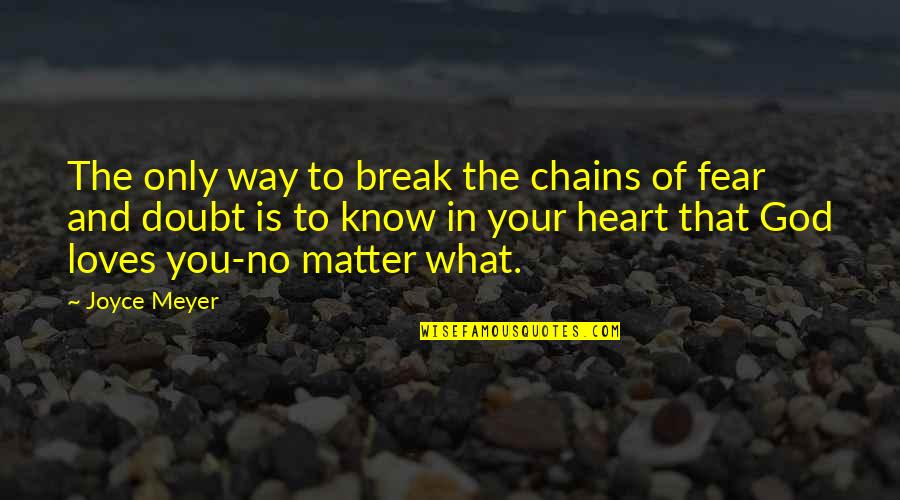 The only way to break the chains of fear and doubt is to know in your heart that God loves you-no matter what. —
Joyce Meyer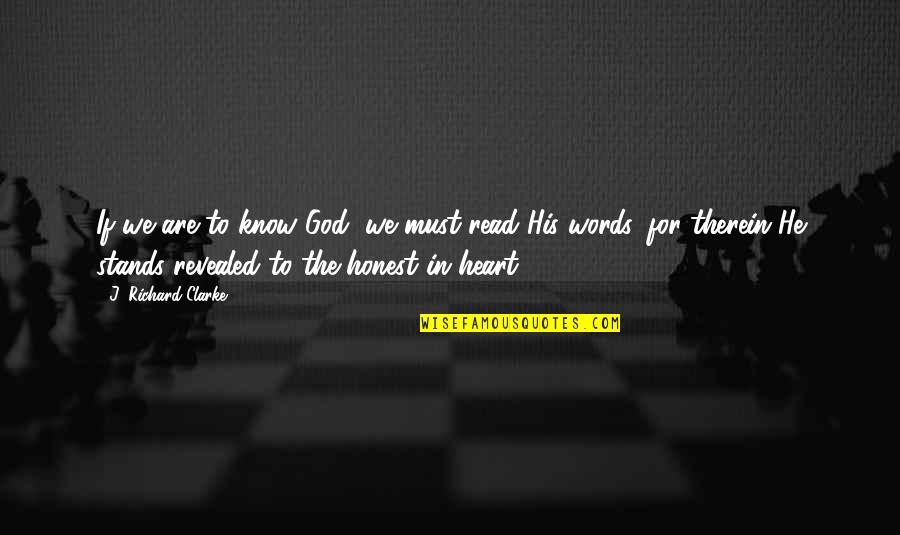 If we are to know God, we must read His words, for therein He stands revealed to the honest in heart. —
J. Richard Clarke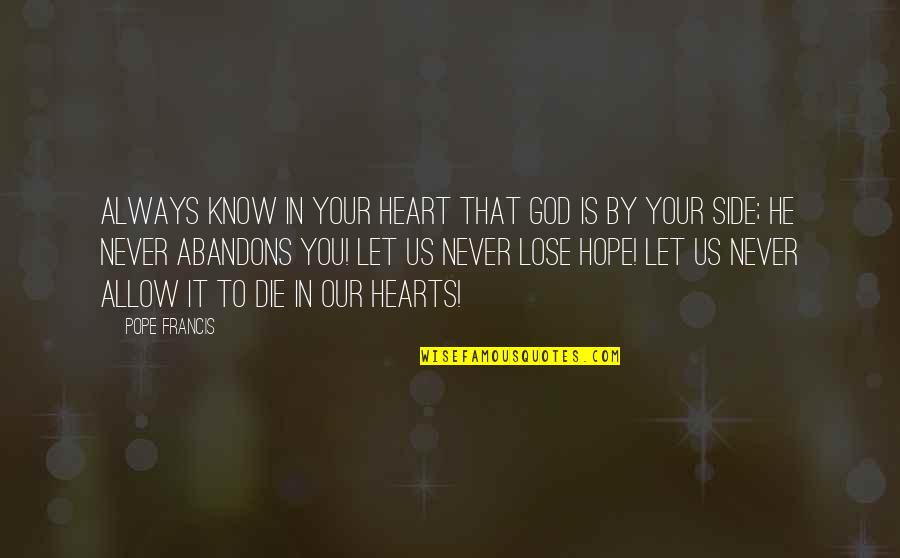 Always know in your heart that God is by your side; he never abandons you! Let us never lose hope! Let us never allow it to die in our hearts! —
Pope Francis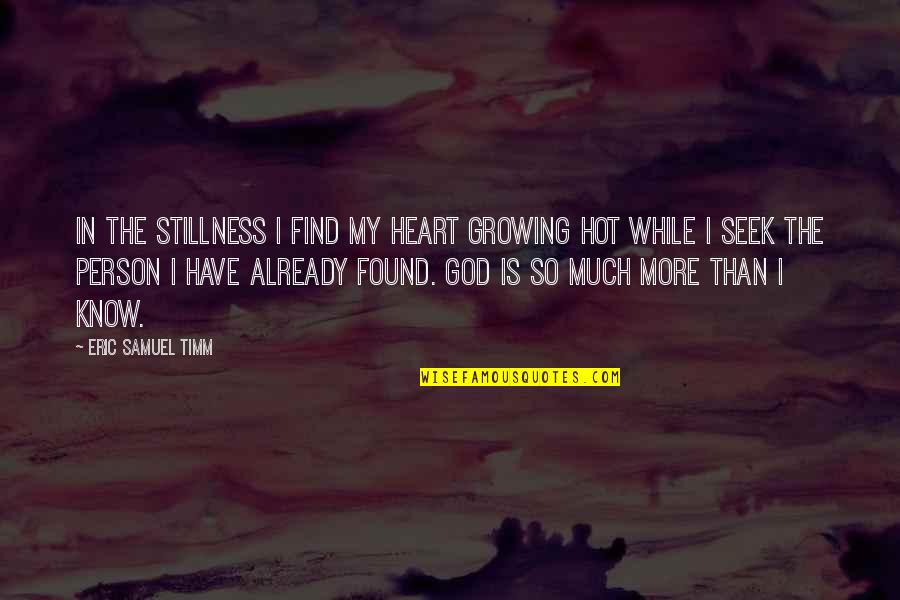 In the stillness I find my heart growing hot while I seek the person I have already found. God is so much more than I know. —
Eric Samuel Timm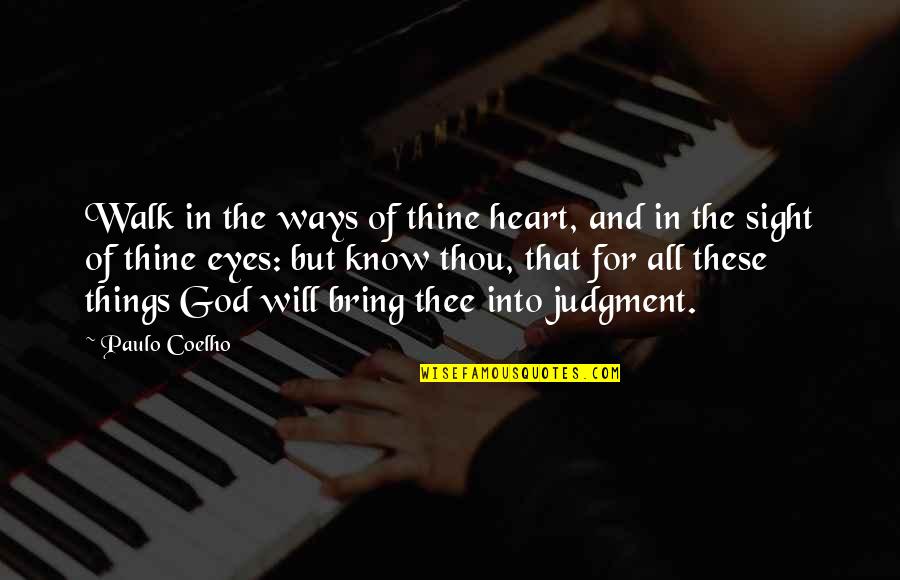 Walk in the ways of thine heart, and in the sight of thine eyes: but know thou, that for all these things God will bring thee into judgment. —
Paulo Coelho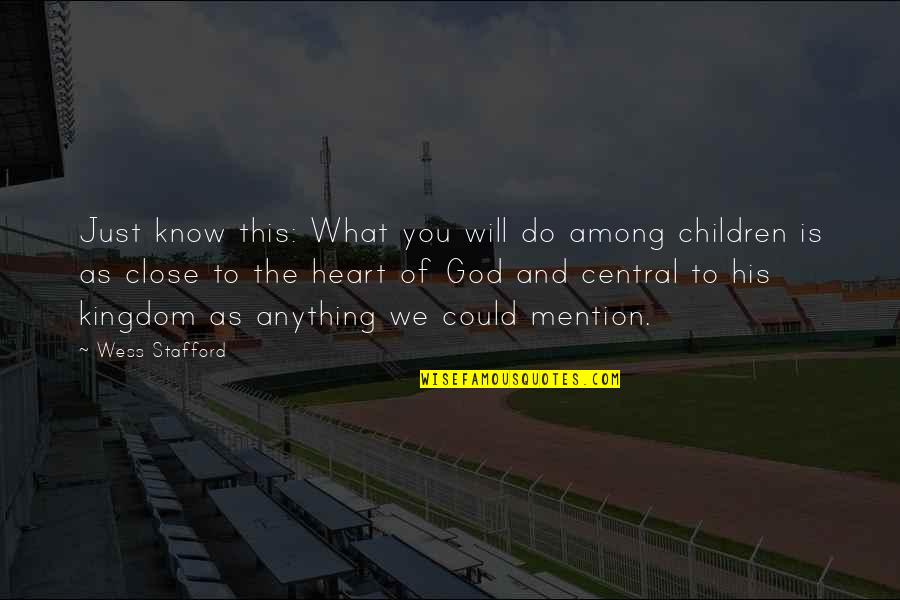 Just know this: What you will do among children is as close to the heart of God and central to his kingdom as anything we could mention. —
Wess Stafford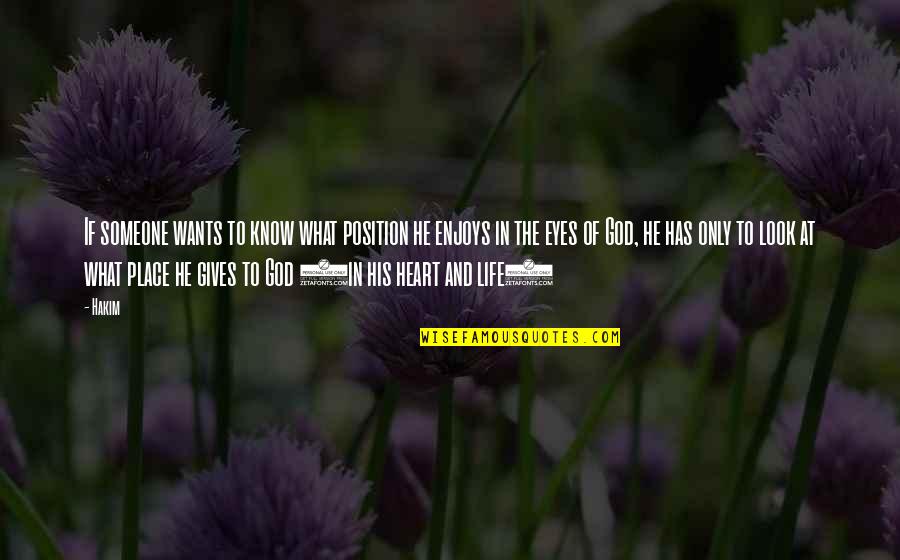 If someone wants to know what position he enjoys in the eyes of God, he has only to look at what place he gives to God (in his heart and life) —
Hakim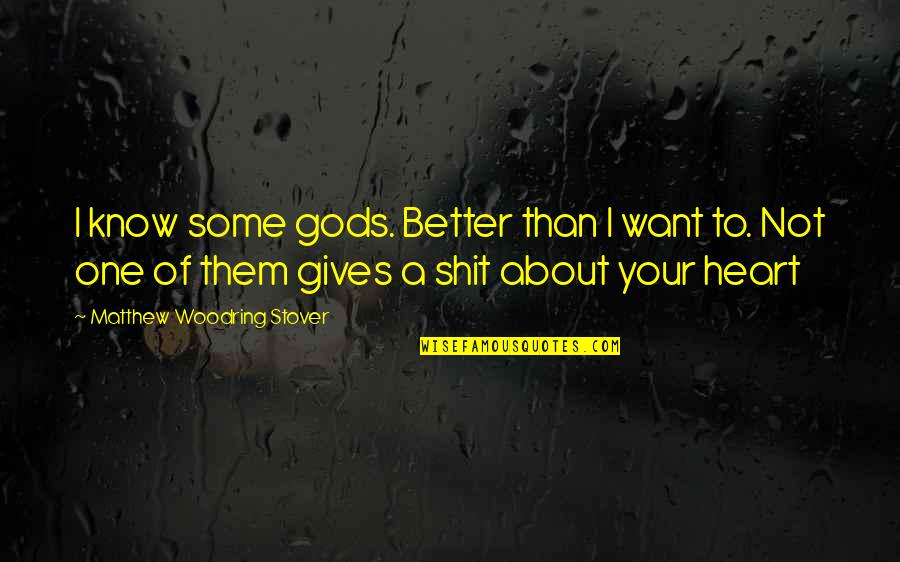 I know some gods. Better than I want to. Not one of them gives a shit about your heart —
Matthew Woodring Stover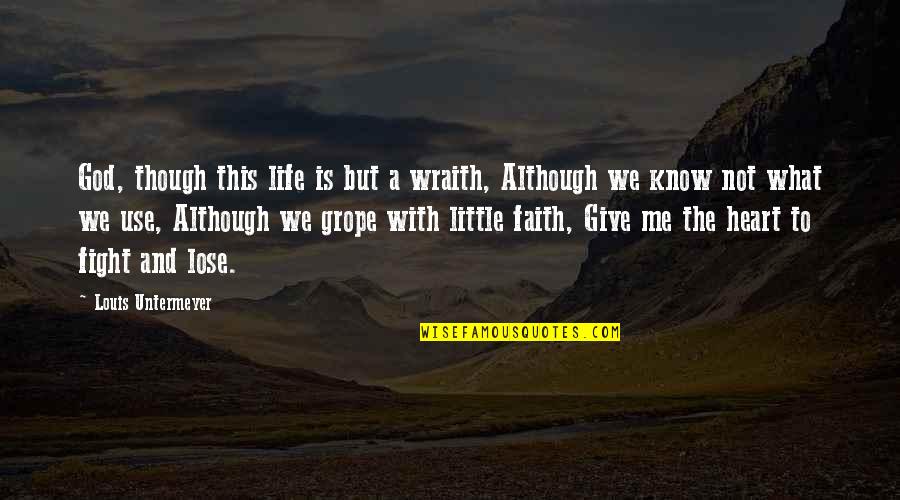 God, though this life is but a wraith, Although we know not what we use, Although we grope with little faith, Give me the heart to fight and lose. —
Louis Untermeyer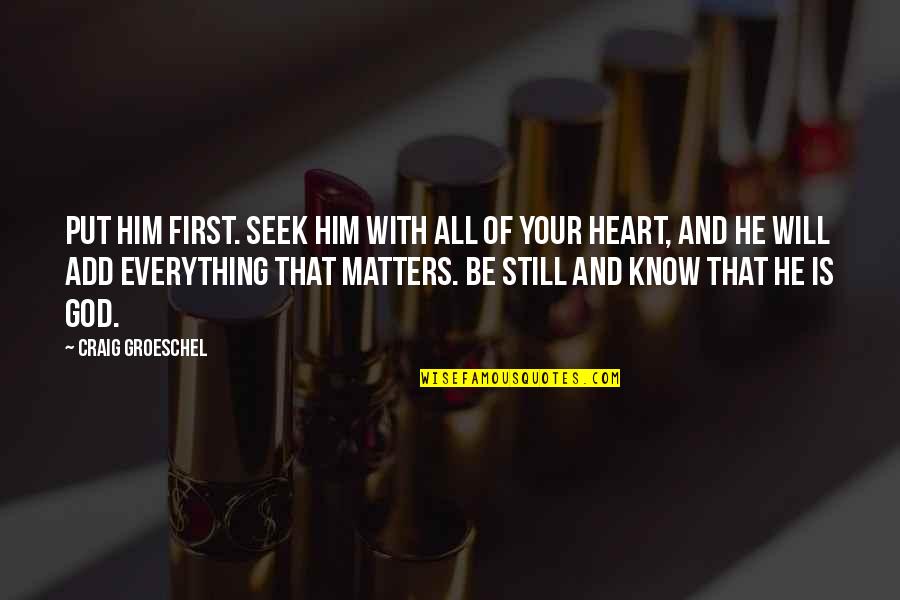 Put him first. Seek him with all of your heart, and he will add everything that matters. Be still and know that he is God. —
Craig Groeschel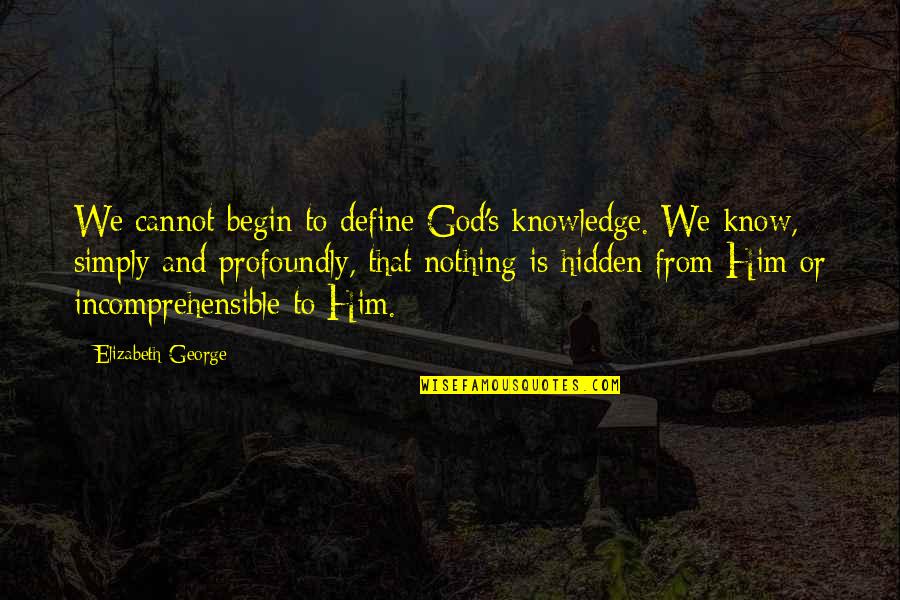 We cannot begin to define God's knowledge. We know, simply and profoundly, that nothing is hidden from Him or incomprehensible to Him. —
Elizabeth George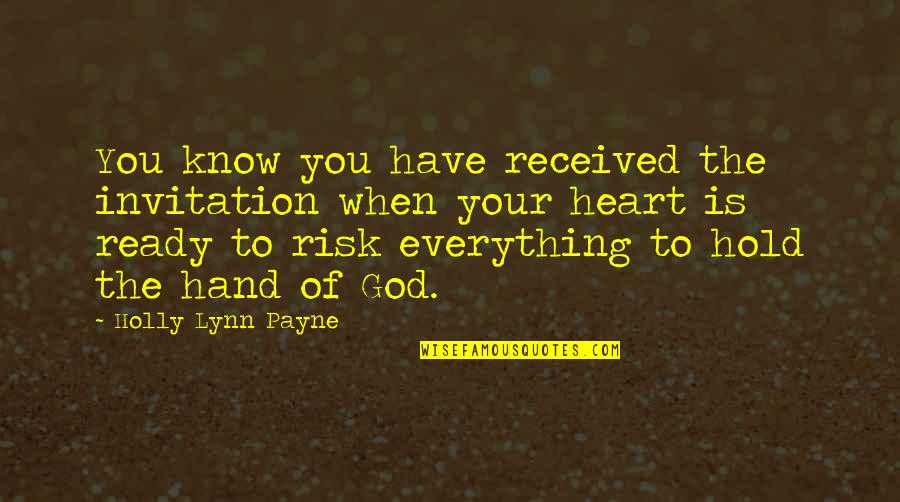 You know you have received the invitation when your heart is ready to risk everything to hold the hand of God. —
Holly Lynn Payne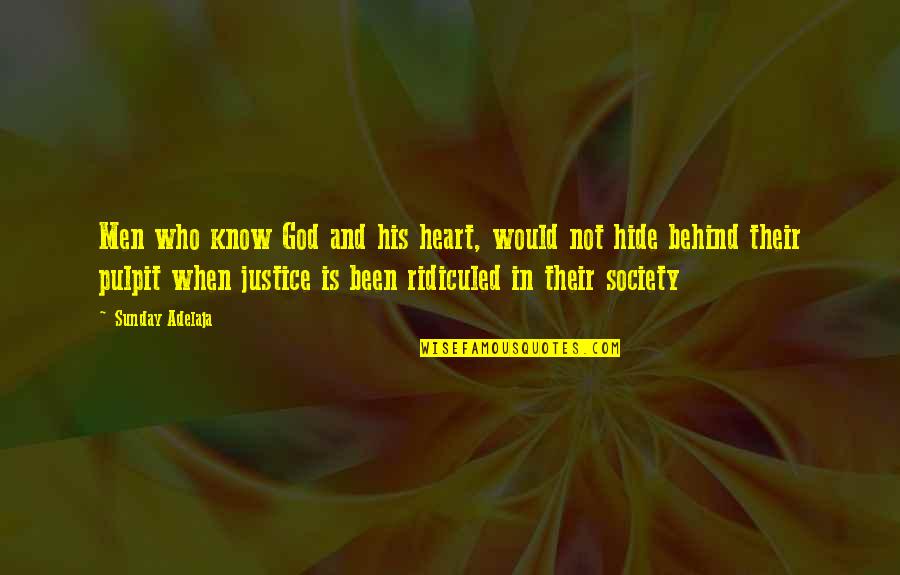 Men who know God and his heart, would not hide behind their pulpit when justice is been ridiculed in their society —
Sunday Adelaja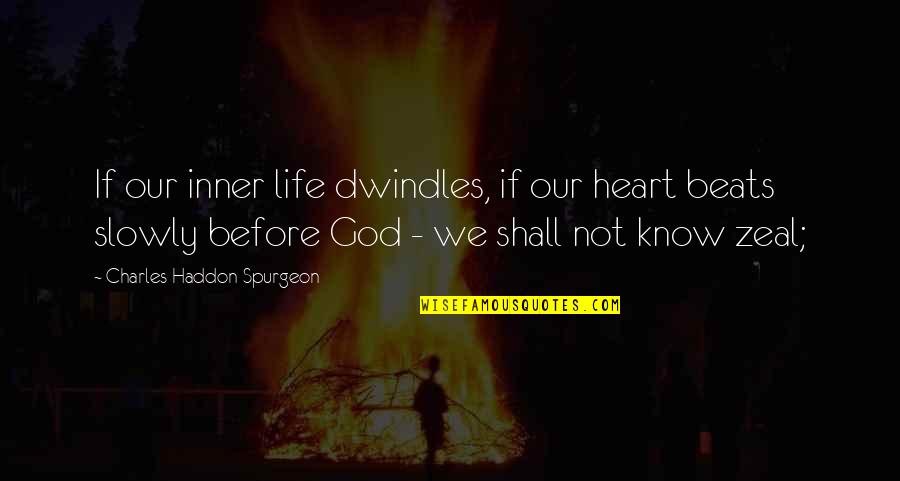 If our inner life dwindles, if our heart beats slowly before God - we shall not know zeal; —
Charles Haddon Spurgeon