God Conversation Quotes
Collection of top 32 famous quotes about God Conversation
God Conversation Quotes & Sayings
Happy to read and share the best inspirational God Conversation quotes, sayings and quotations on Wise Famous Quotes.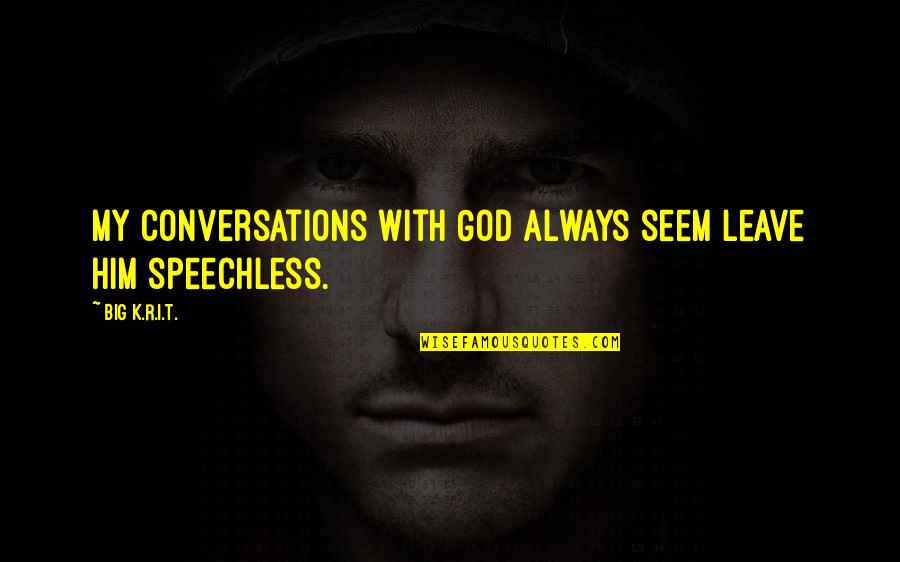 My conversations with God always seem leave him speechless.
—
Big K.R.I.T.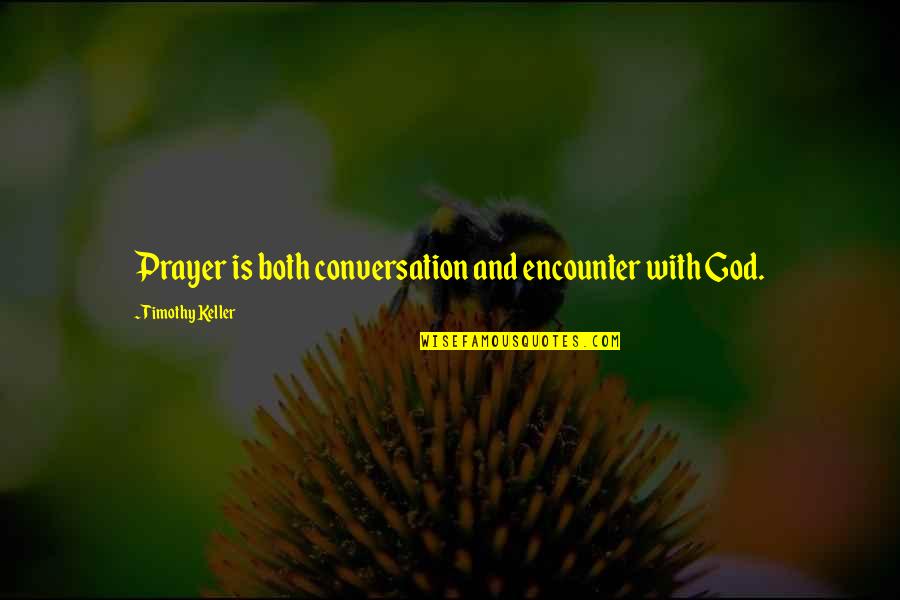 Prayer is both conversation and encounter with God.
—
Timothy Keller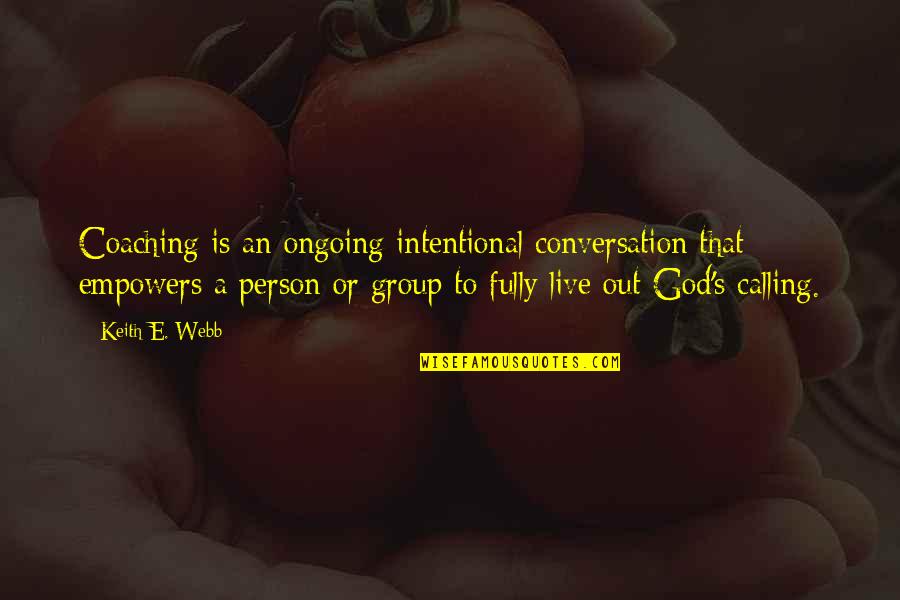 Coaching is an ongoing intentional conversation that empowers a person or group to fully live out God's calling.
—
Keith E. Webb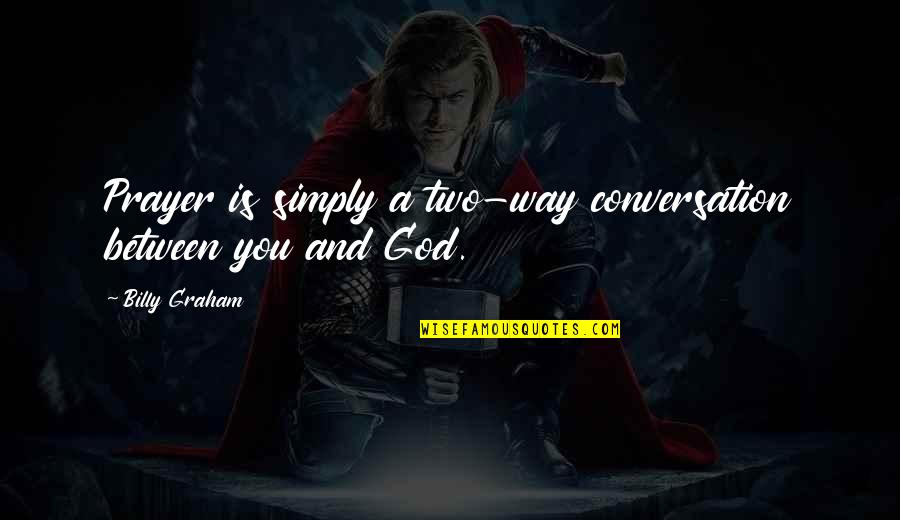 Prayer is simply a two-way conversation between you and God.
—
Billy Graham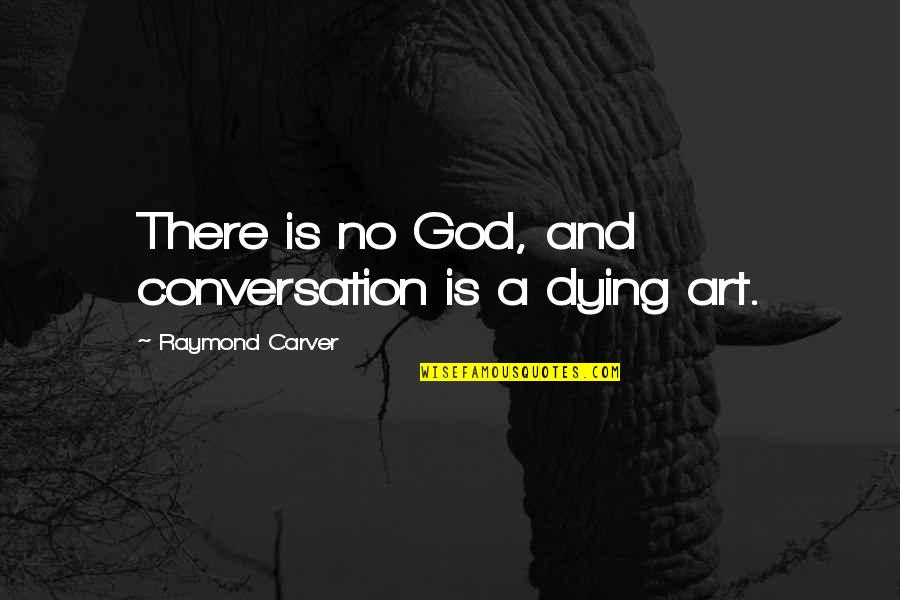 There is no God, and conversation is a dying art.
—
Raymond Carver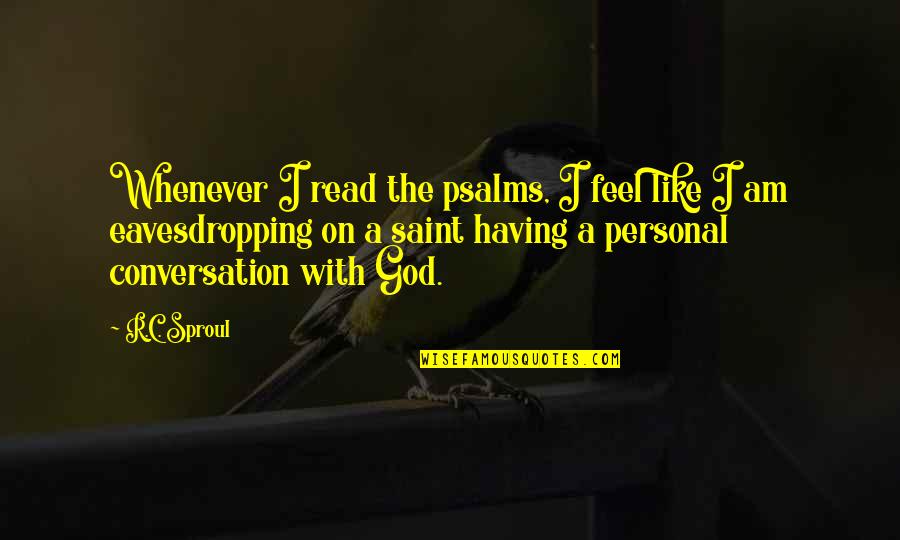 Whenever I read the psalms, I feel like I am eavesdropping on a saint having a personal conversation with God.
—
R.C. Sproul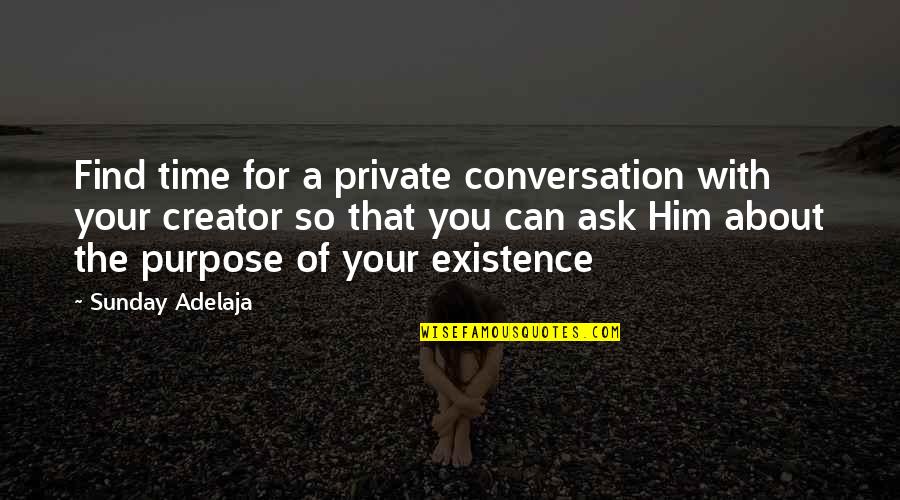 Find time for a private conversation with your creator so that you can ask Him about the purpose of your existence —
Sunday Adelaja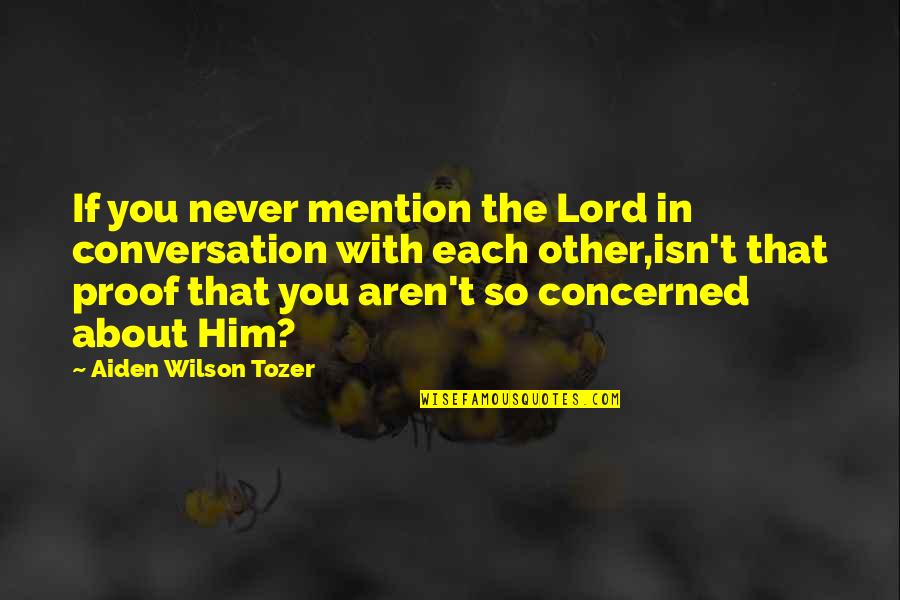 If you never mention the Lord in conversation with each other,isn't that proof that you aren't so concerned about Him? —
Aiden Wilson Tozer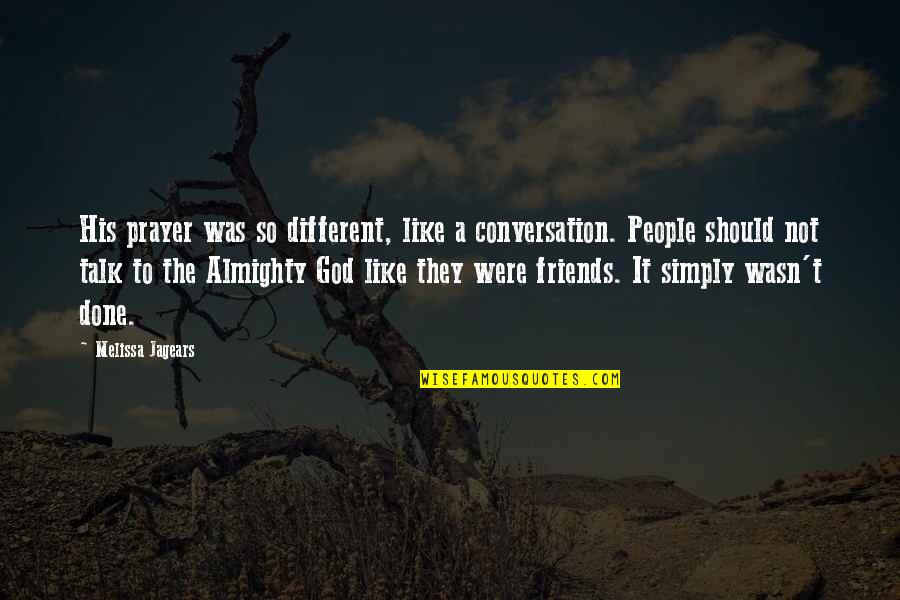 His prayer was so different, like a conversation. People should not talk to the Almighty God like they were friends. It simply wasn't done. —
Melissa Jagears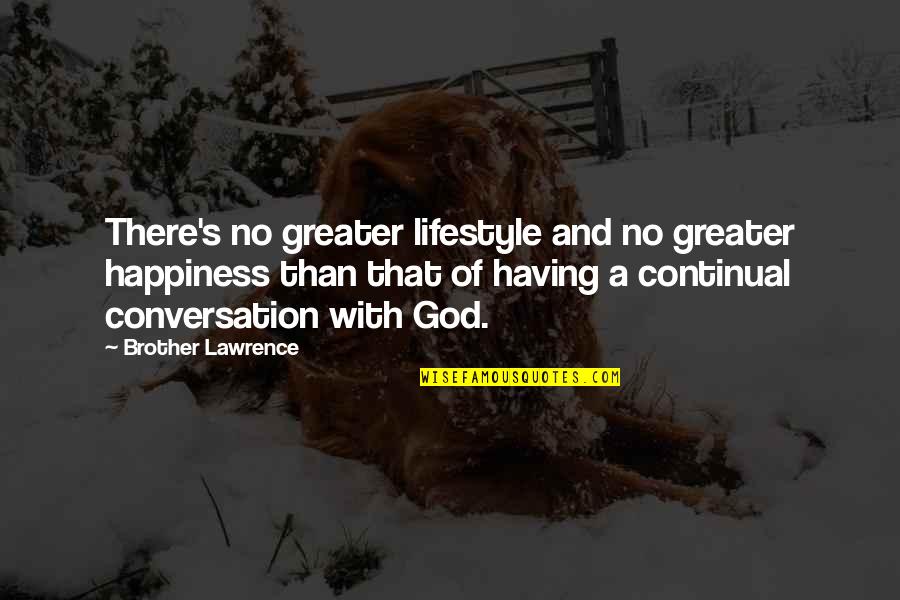 There's no greater lifestyle and no greater happiness than that of having a continual conversation with God. —
Brother Lawrence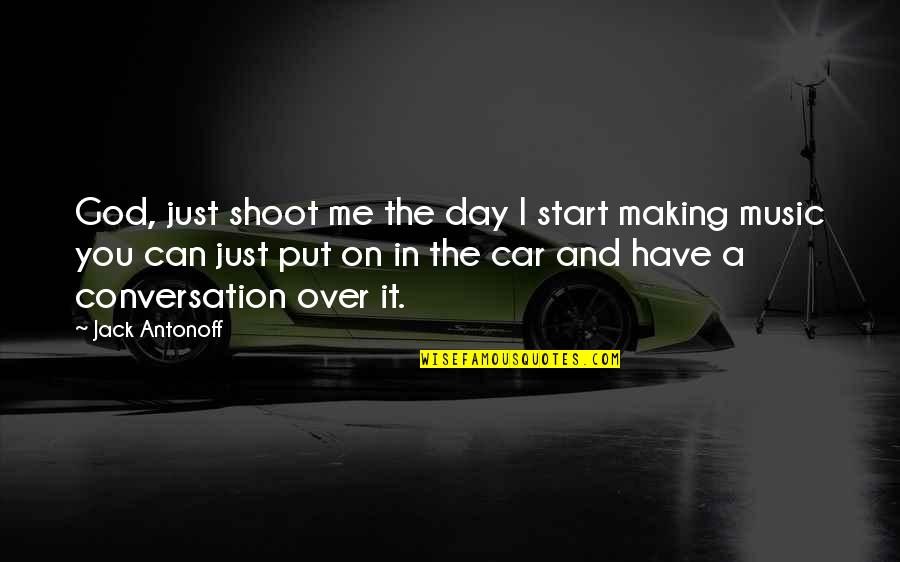 God, just shoot me the day I start making music you can just put on in the car and have a conversation over it. —
Jack Antonoff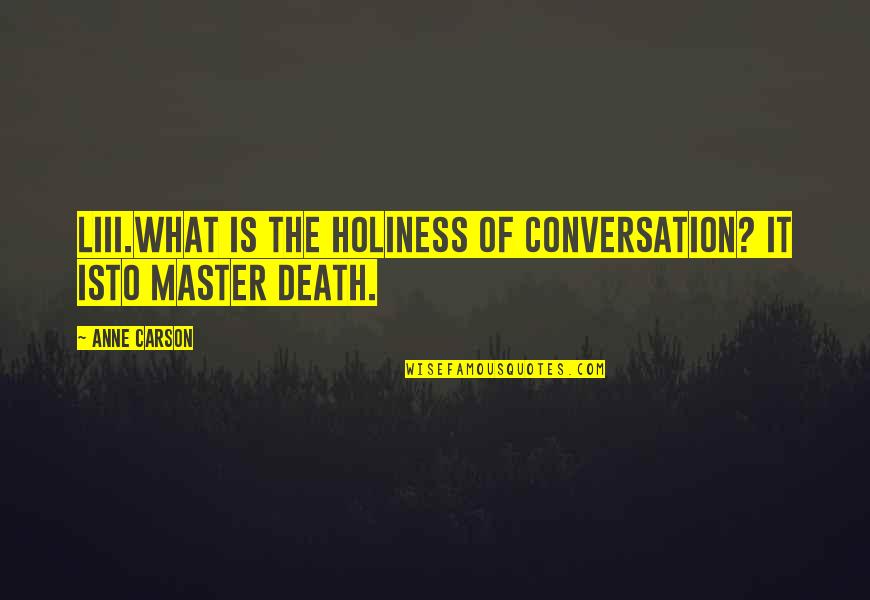 LIII.
What is the holiness of conversation?
It is
to master death. —
Anne Carson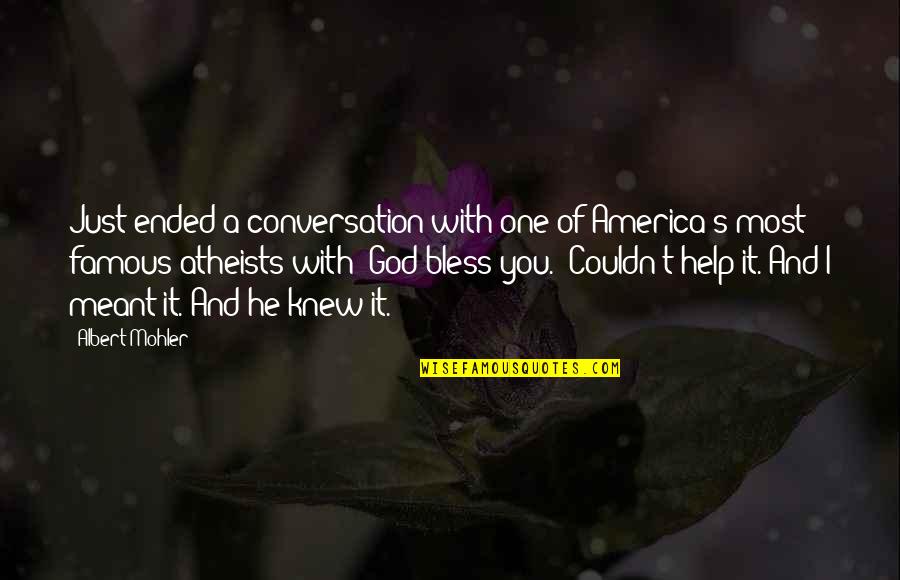 Just ended a conversation with one of America's most famous atheists with "God bless you." Couldn't help it. And I meant it. And he knew it. —
Albert Mohler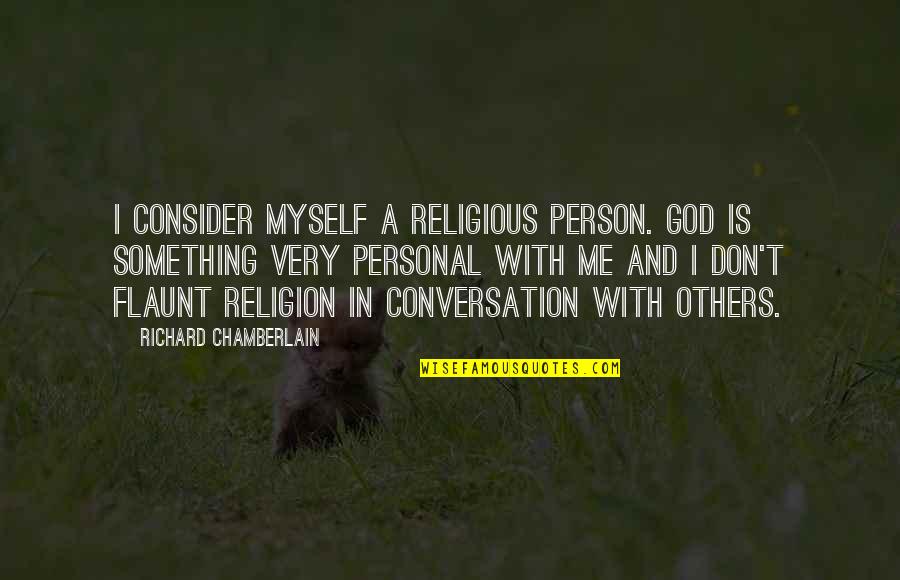 I consider myself a religious person. God is something very personal with me and I don't flaunt religion in conversation with others. —
Richard Chamberlain
Do not speak of God much. After a very little conversation on the highest nature, thought deserts us and we run into formalism. —
Ralph Waldo Emerson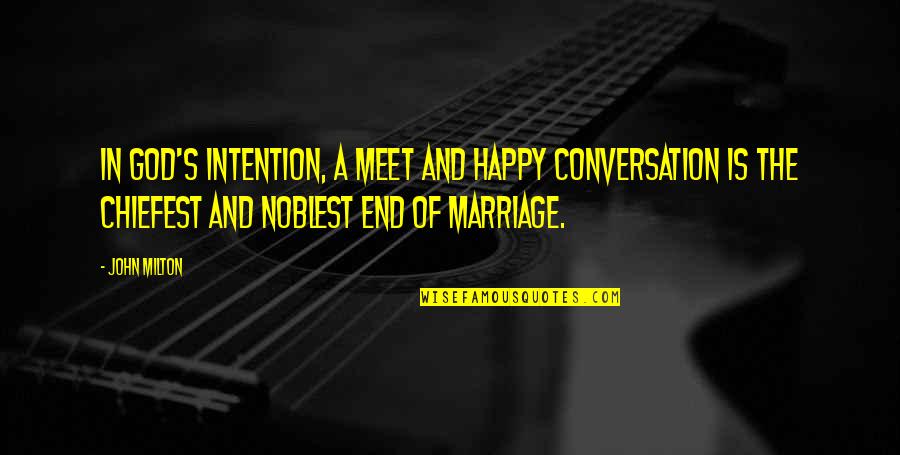 In God's intention, a meet and happy conversation is the chiefest and noblest end of marriage. —
John Milton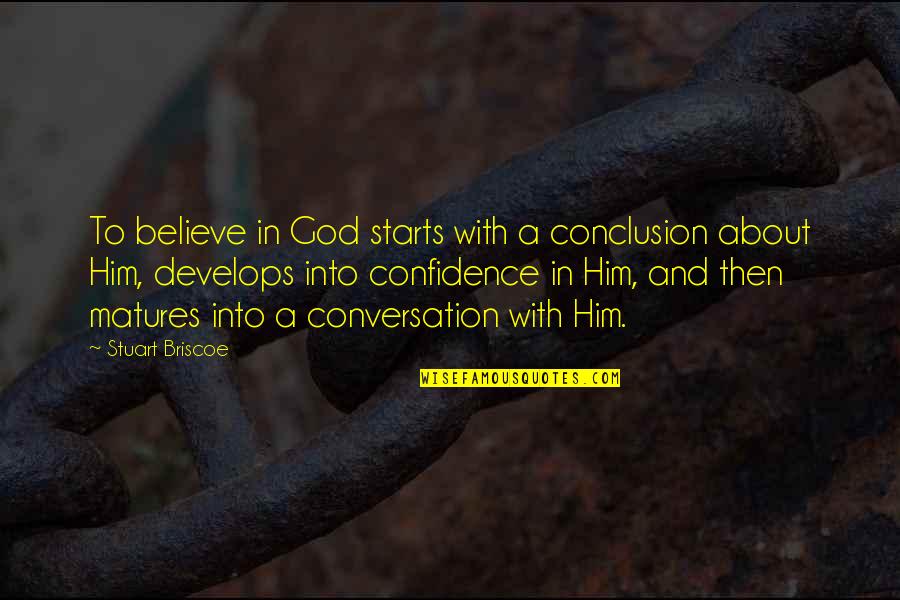 To believe in God starts with a conclusion about Him, develops into confidence in Him, and then matures into a conversation with Him. —
Stuart Briscoe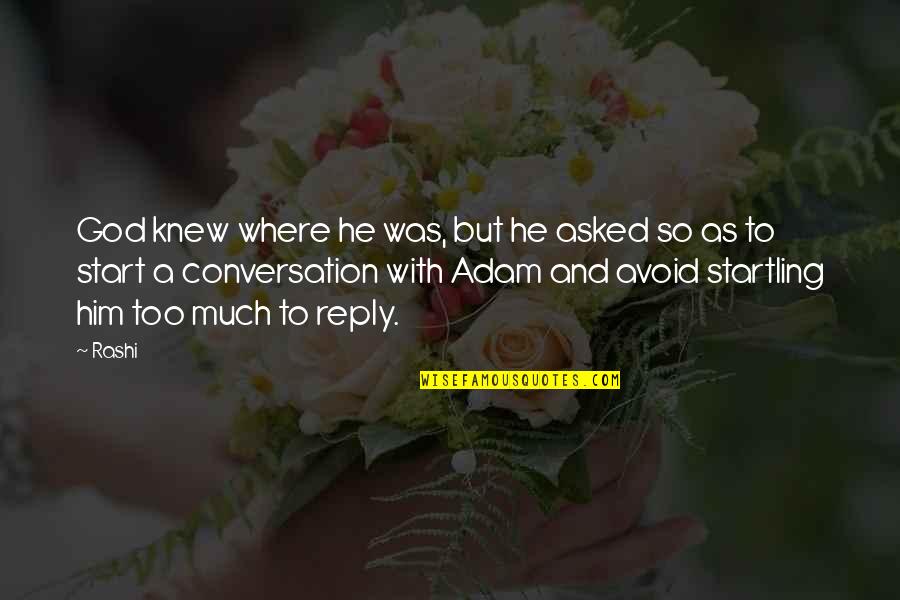 God knew where he was, but he asked so as to start a conversation with Adam and avoid startling him too much to reply. —
Rashi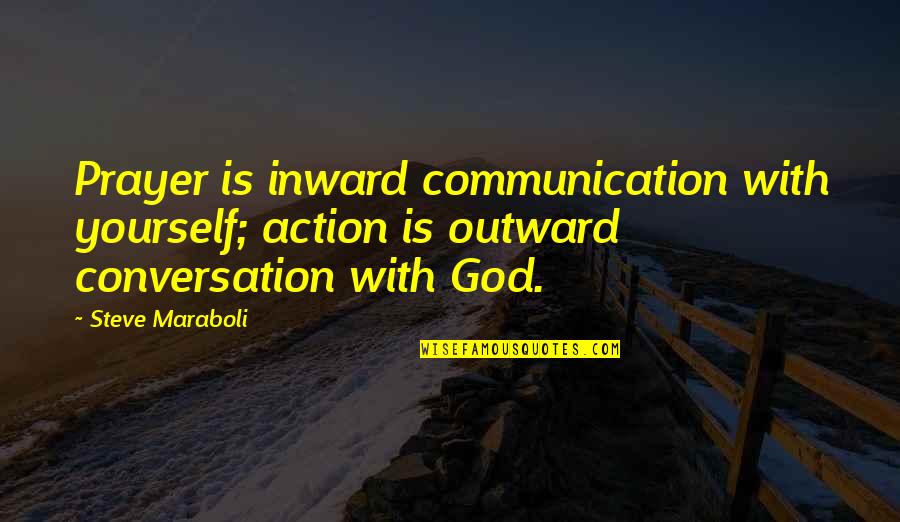 Prayer is inward communication with yourself; action is outward conversation with God. —
Steve Maraboli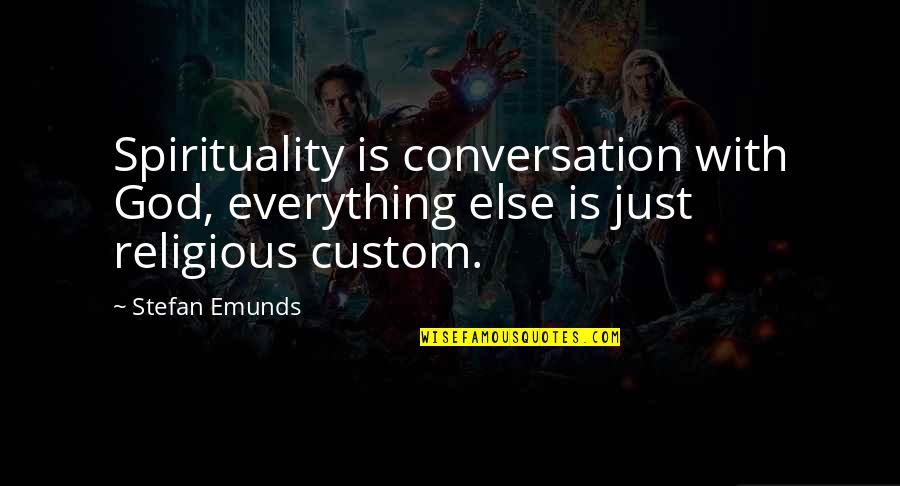 Spirituality is conversation with God, everything else is just religious custom. —
Stefan Emunds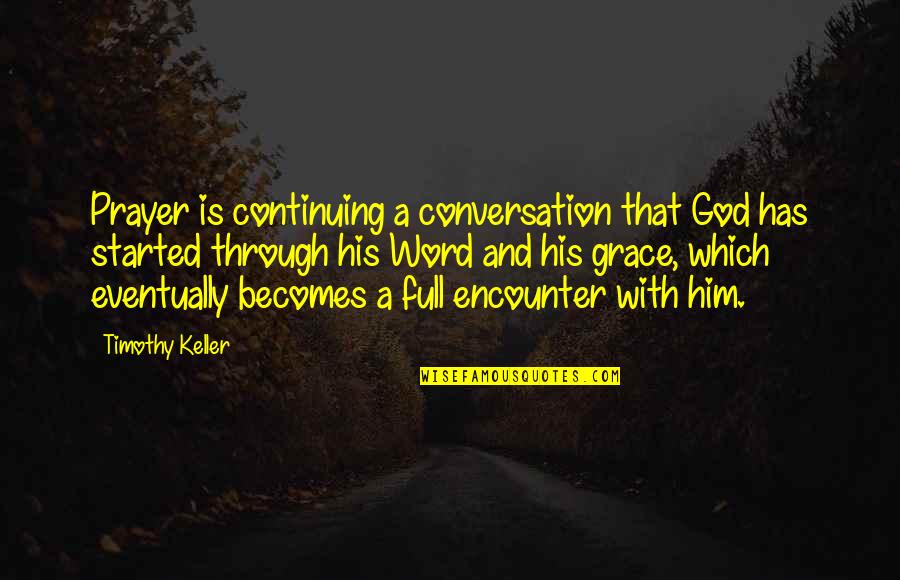 Prayer is continuing a conversation that God has started through his Word and his grace, which eventually becomes a full encounter with him. —
Timothy Keller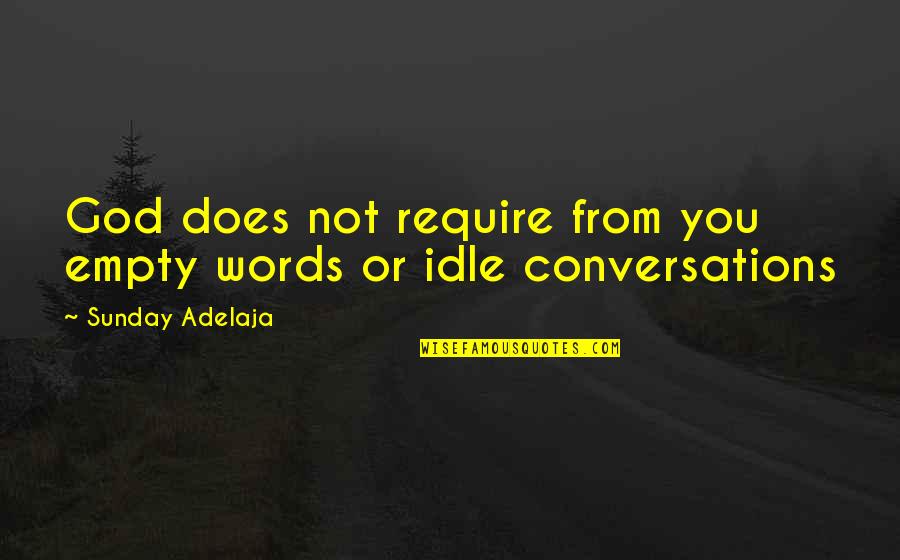 God does not require from you empty words or idle conversations —
Sunday Adelaja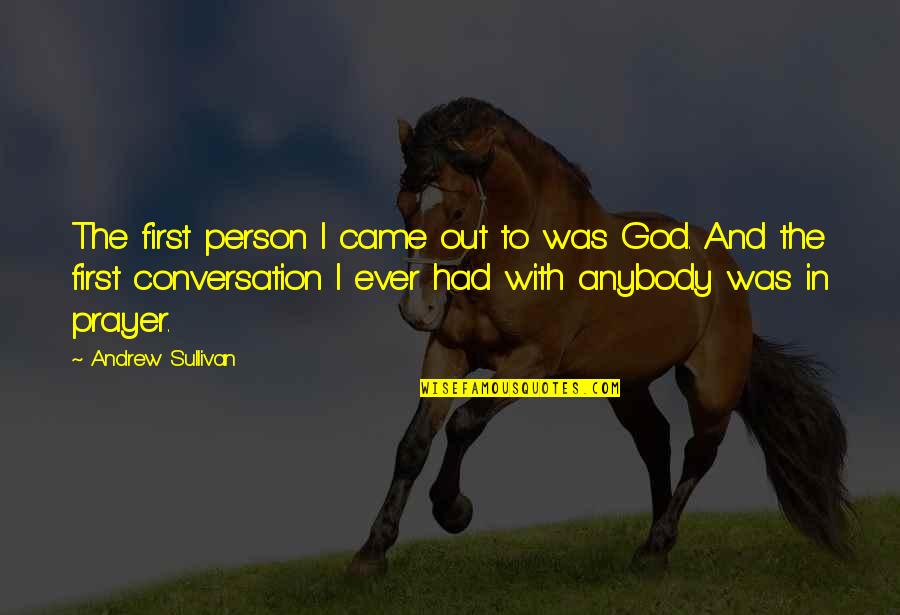 The first person I came out to was God. And the first conversation I ever had with anybody was in prayer. —
Andrew Sullivan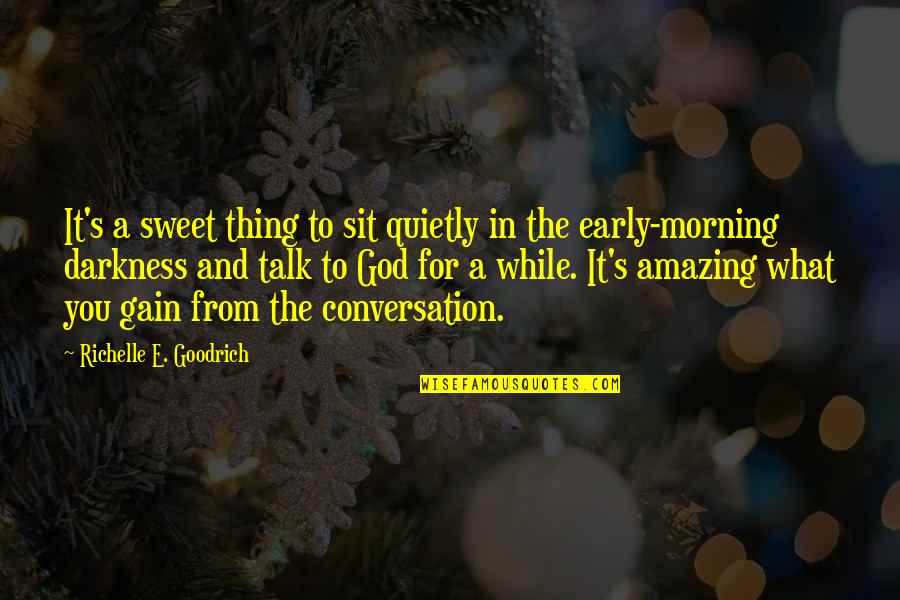 It's a sweet thing to sit quietly in the early-morning darkness and talk to God for a while. It's amazing what you gain from the conversation. —
Richelle E. Goodrich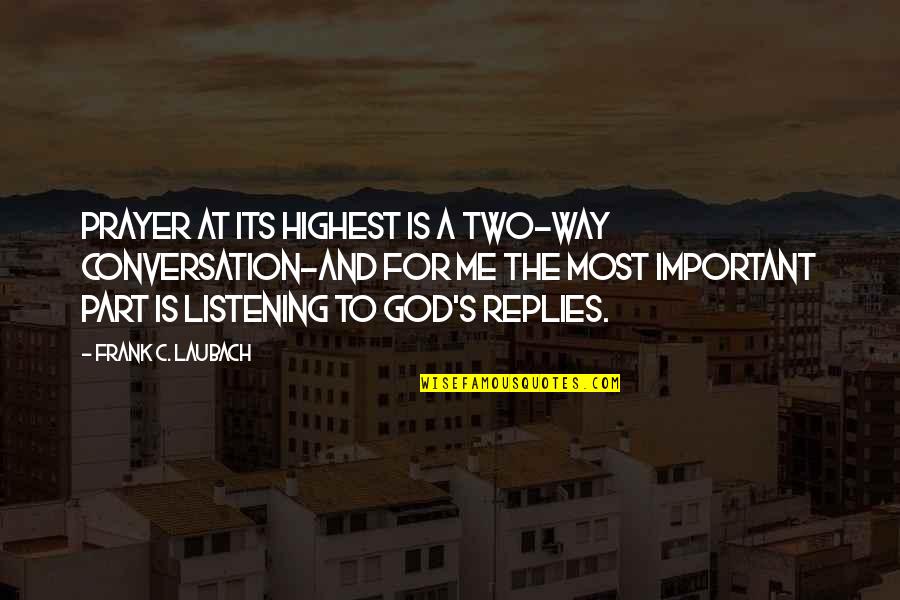 Prayer at its highest is a two-way conversation-and for me the most important part is listening to God's replies. —
Frank C. Laubach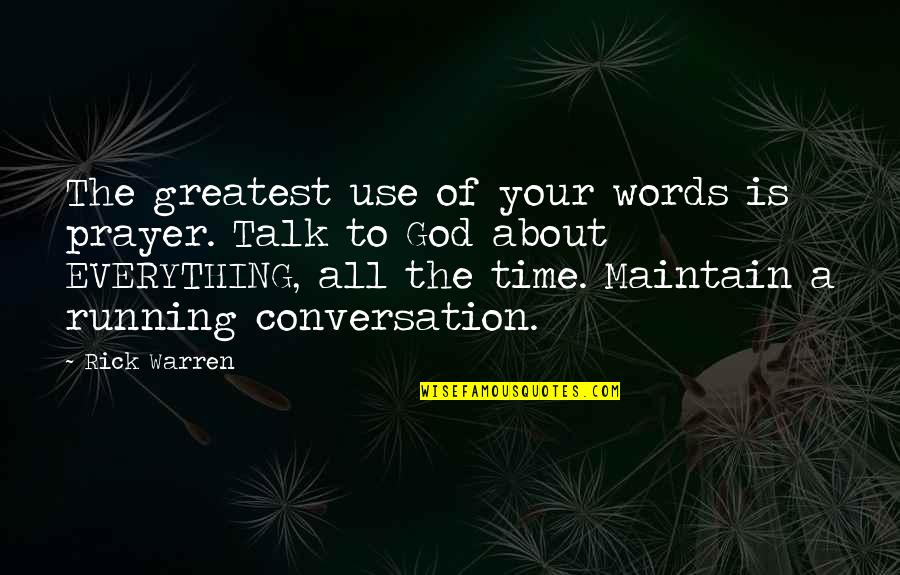 The greatest use of your words is prayer. Talk to God about EVERYTHING, all the time. Maintain a running conversation. —
Rick Warren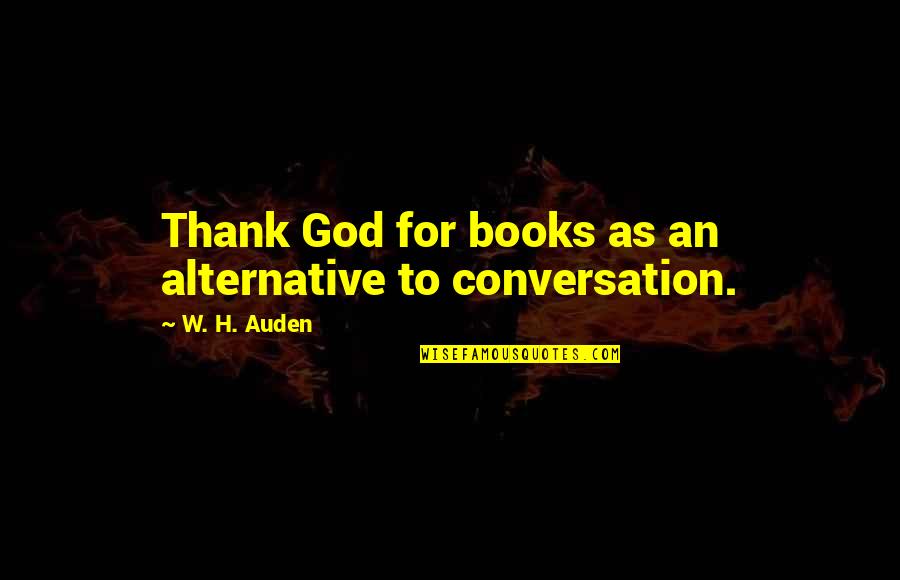 Thank God for books as an alternative to conversation. —
W. H. Auden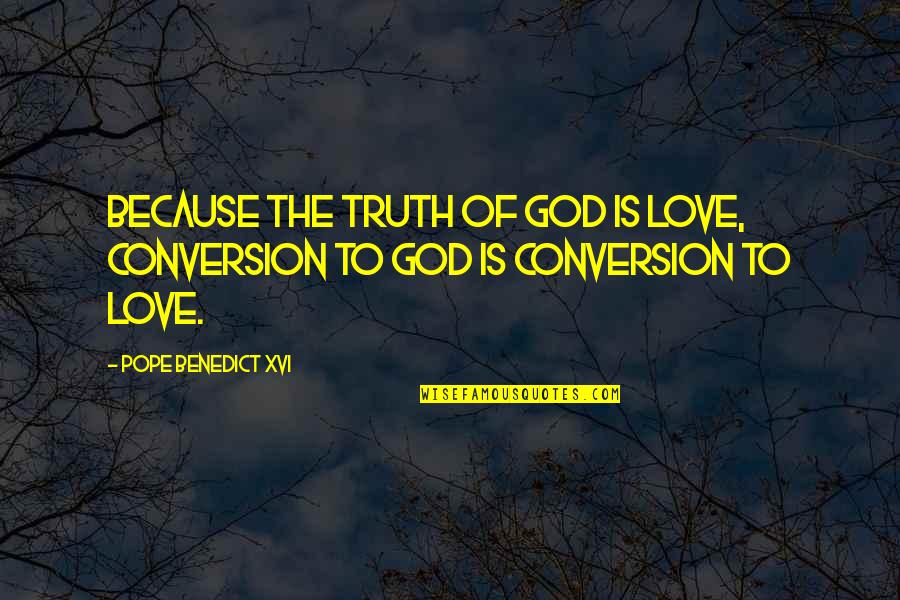 Because the truth of God is love, conversion to God is conversion to love. —
Pope Benedict XVI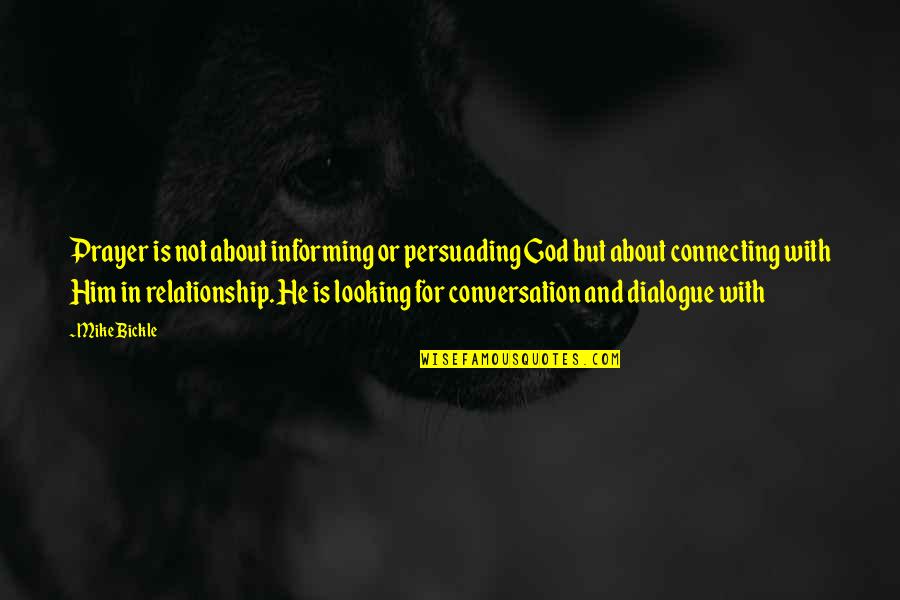 Prayer is not about informing or persuading God but about connecting with Him in relationship. He is looking for conversation and dialogue with —
Mike Bickle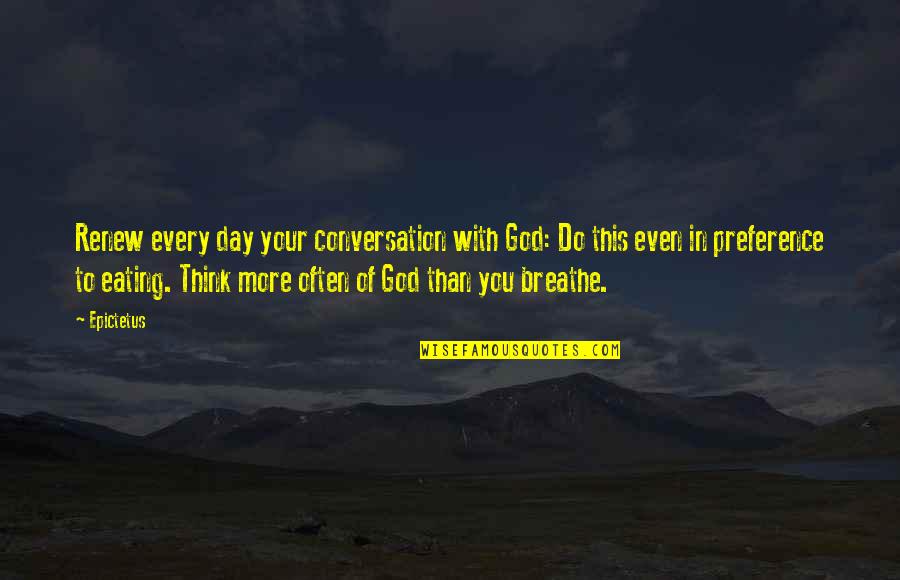 Renew every day your conversation with God: Do this even in preference to eating. Think more often of God than you breathe. —
Epictetus