God Commands Quotes
Collection of top 48 famous quotes about God Commands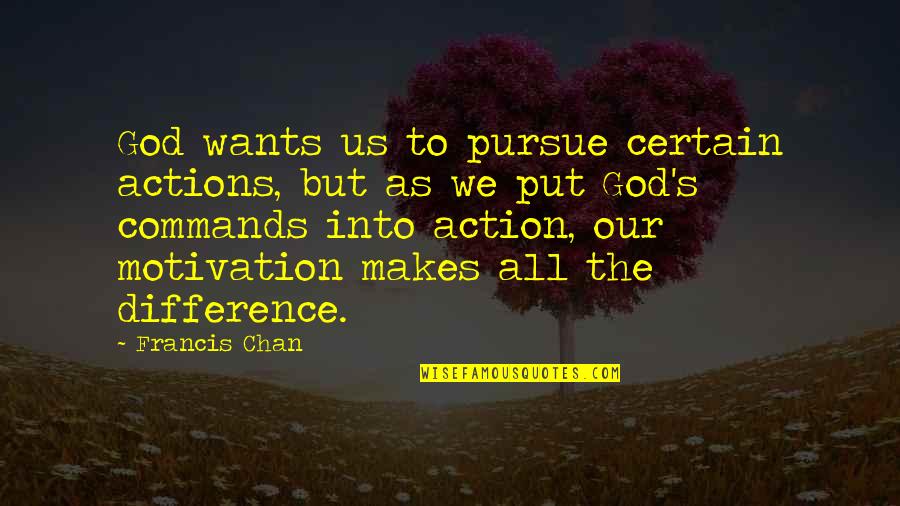 God wants us to pursue certain actions, but as we put God's commands into action, our motivation makes all the difference.
—
Francis Chan
If one refuses to receive baptism, it is evidence of unbelief and a rejection of God's commands.
—
Jordan Cooper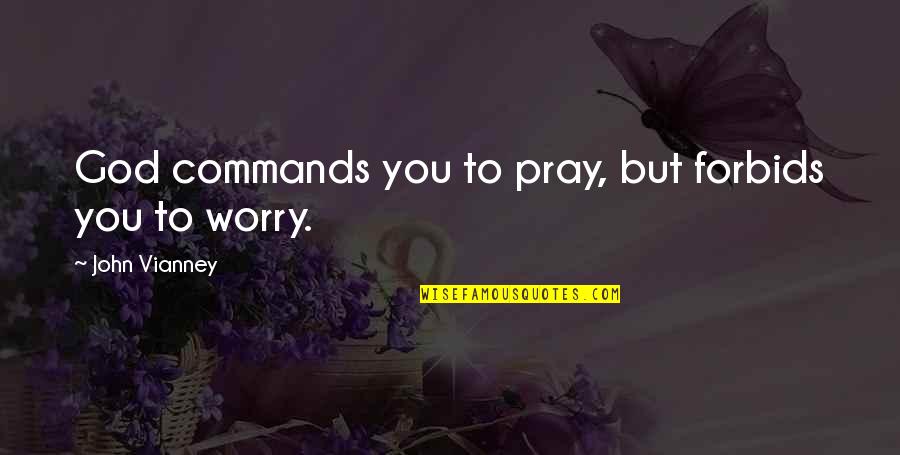 God commands you to pray, but forbids you to worry.
—
John Vianney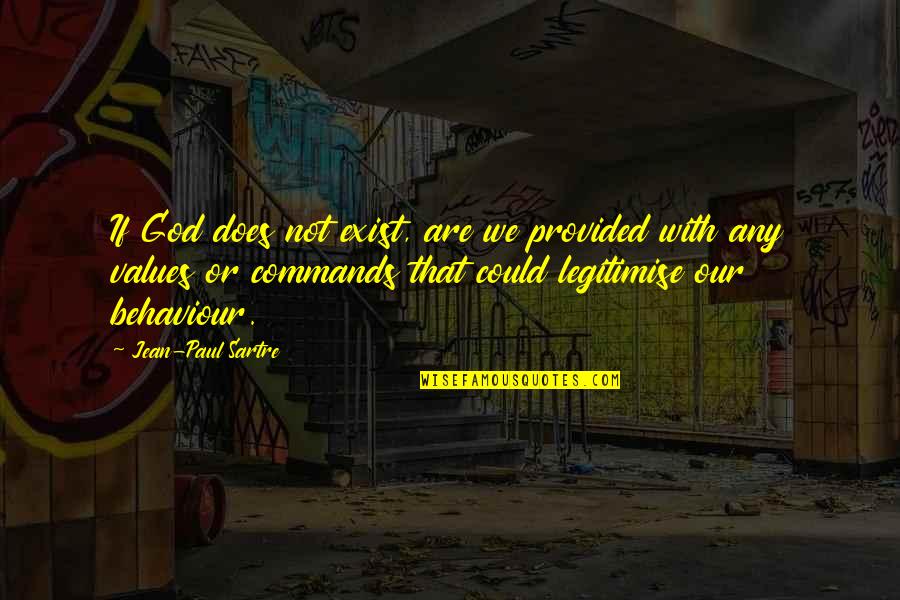 If God does not exist, are we provided with any values or commands that could legitimise our behaviour.
—
Jean-Paul Sartre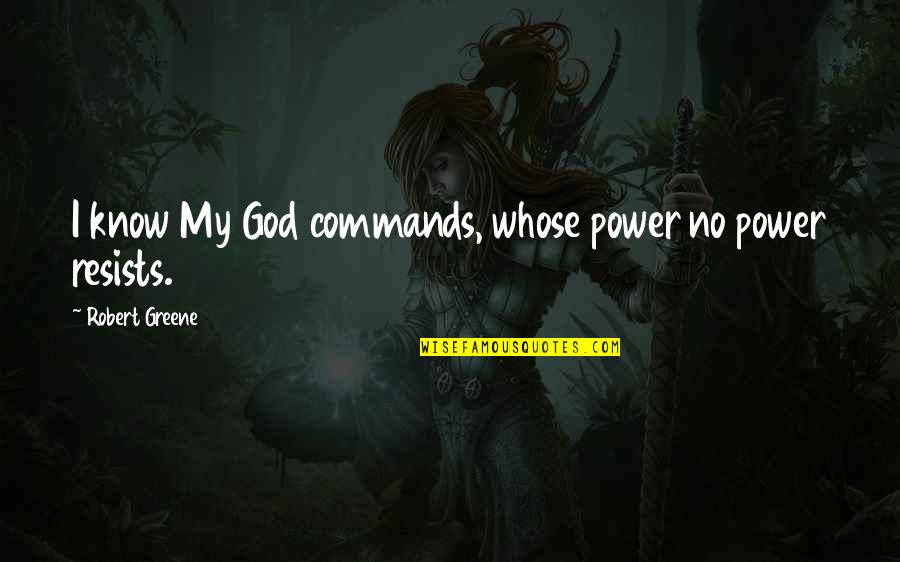 I know My God commands, whose power no power resists.
—
Robert Greene
Anxiety is the greatest evil that can befall a soul, except sin. God commands you to pray, but He forbids you to worry.
—
Saint Francis De Sales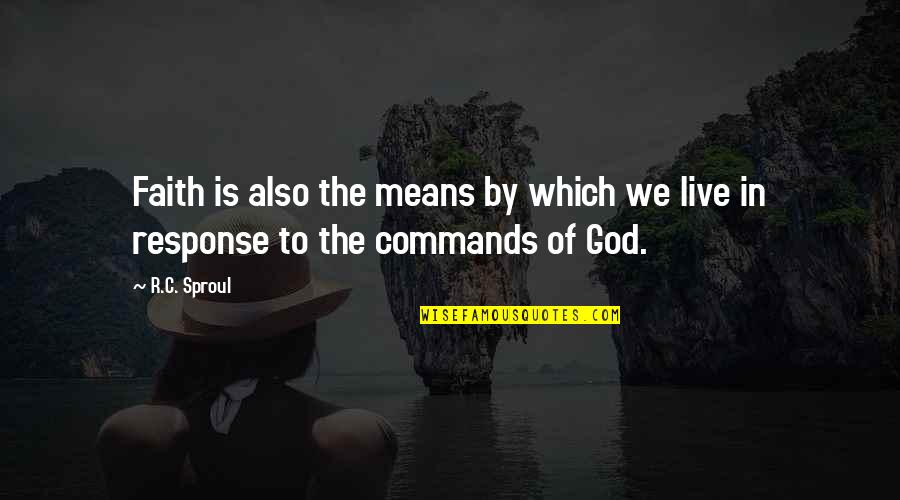 Faith is also the means by which we live in response to the commands of God.
—
R.C. Sproul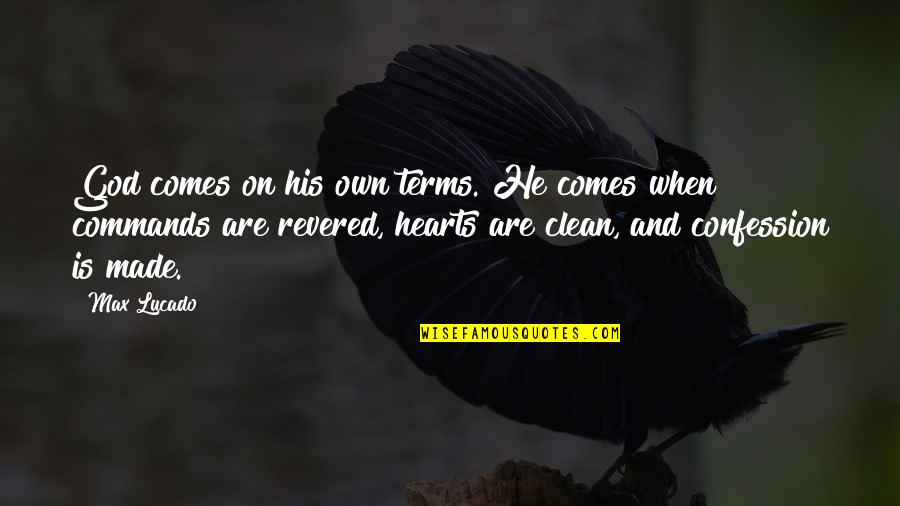 God comes on his own terms. He comes when commands are revered, hearts are clean, and confession is made.
—
Max Lucado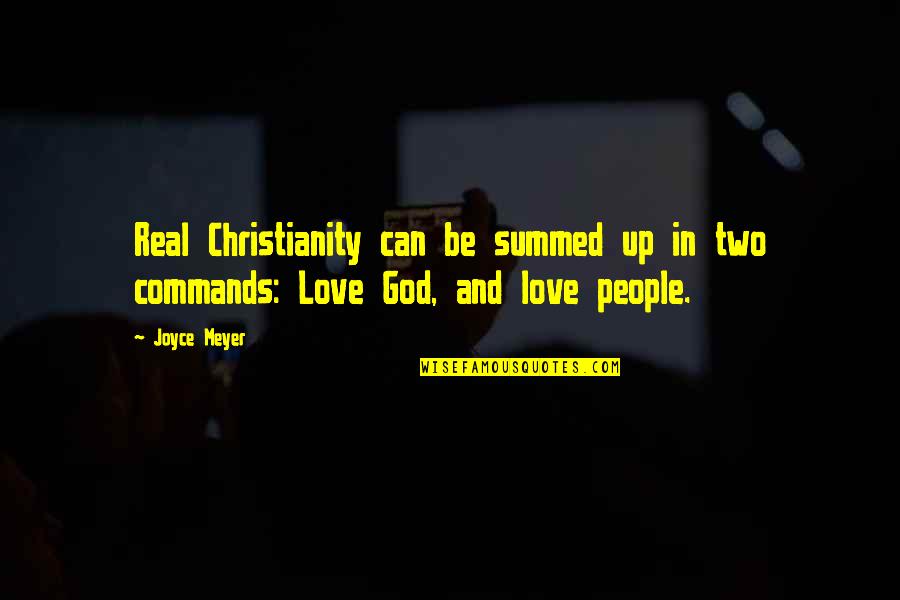 Real Christianity can be summed up in two commands: Love God, and love people.
—
Joyce Meyer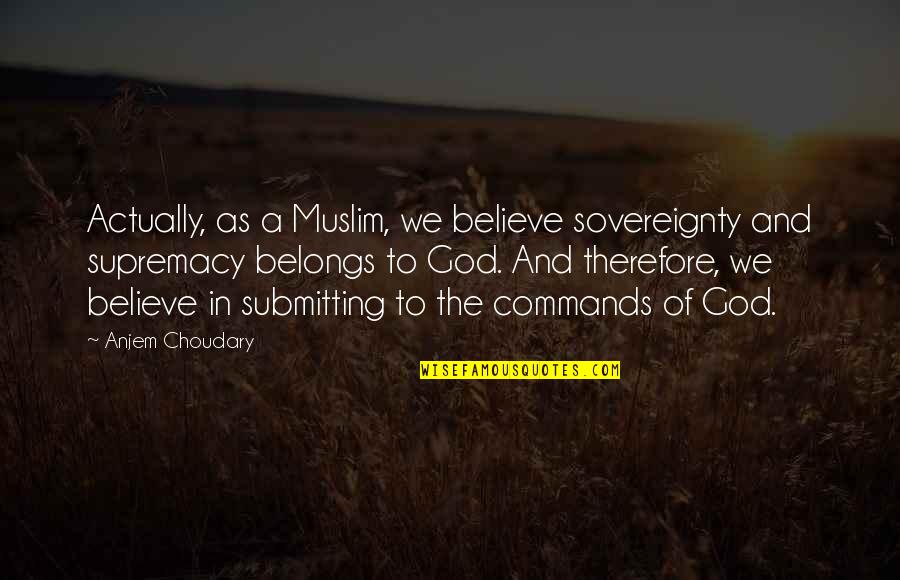 Actually, as a Muslim, we believe sovereignty and supremacy belongs to God. And therefore, we believe in submitting to the commands of God.
—
Anjem Choudary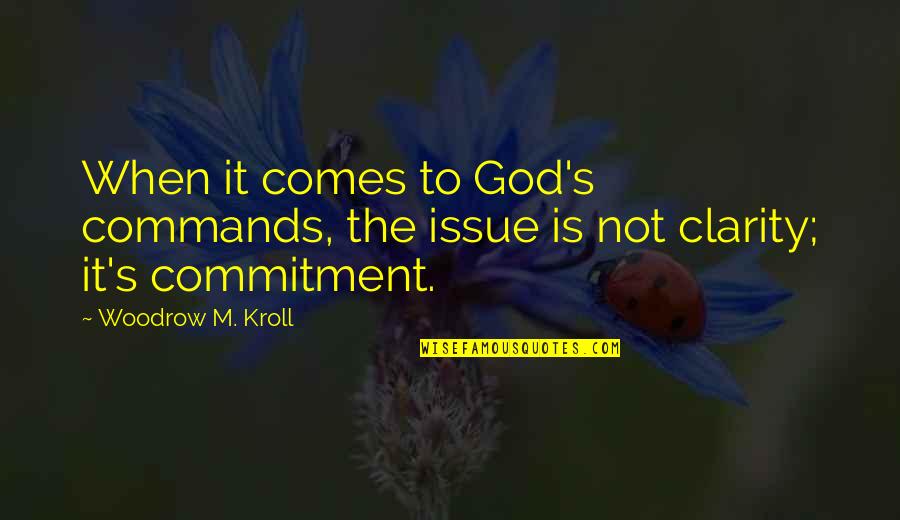 When it comes to God's commands, the issue is not clarity; it's commitment.
—
Woodrow M. Kroll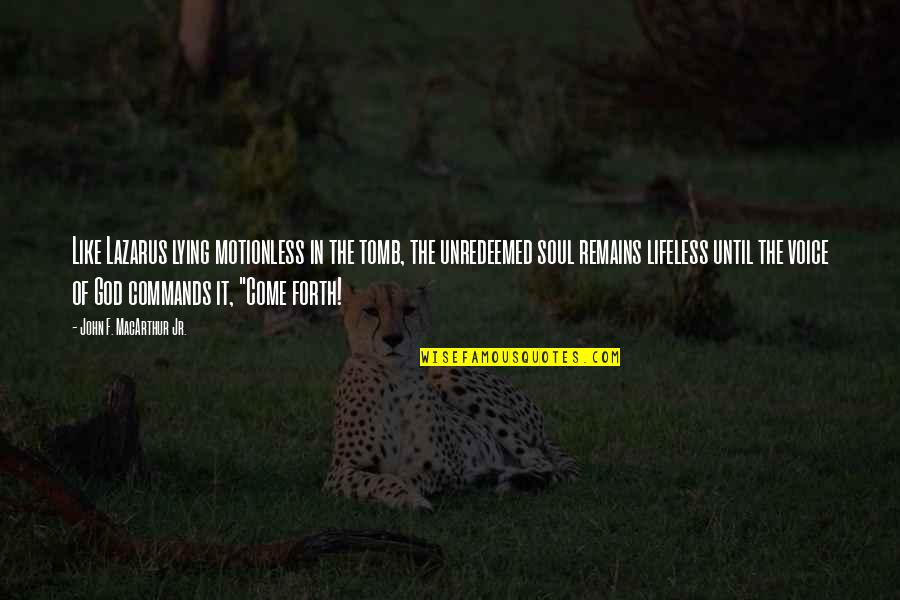 Like Lazarus lying motionless in the tomb, the unredeemed soul remains lifeless until the voice of God commands it, "Come forth!
—
John F. MacArthur Jr.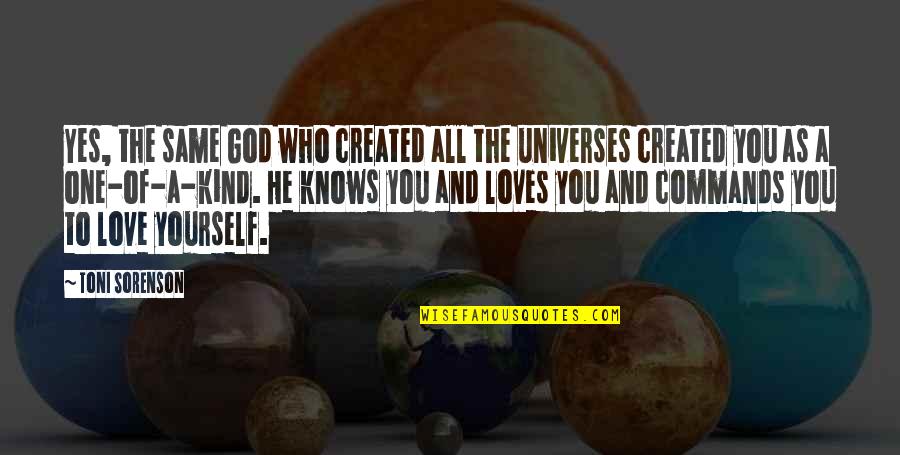 Yes, the same God who created all the universes created you as a one-of-a-kind. He knows you and loves you and commands you to love yourself. —
Toni Sorenson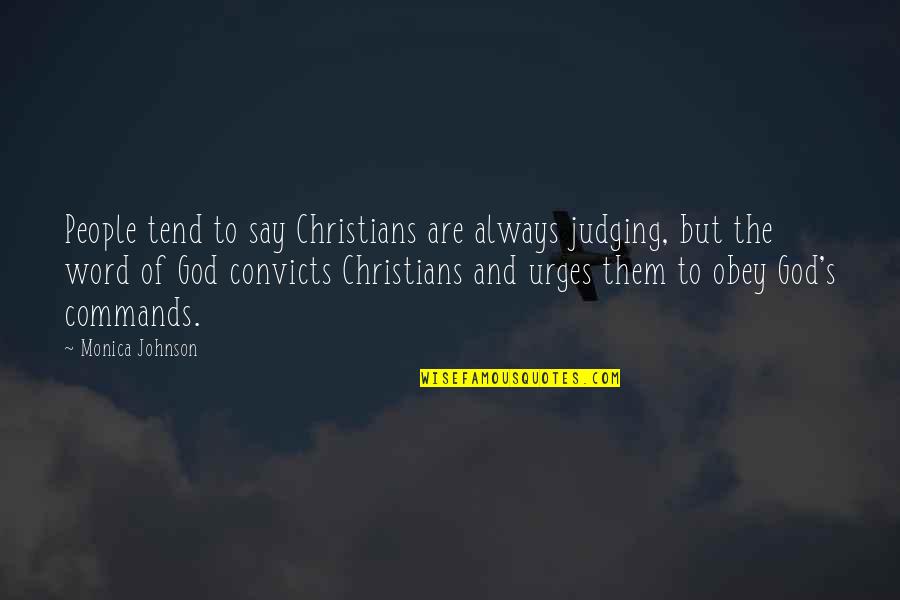 People tend to say Christians are always judging, but the word of God convicts Christians and urges them to obey God's commands. —
Monica Johnson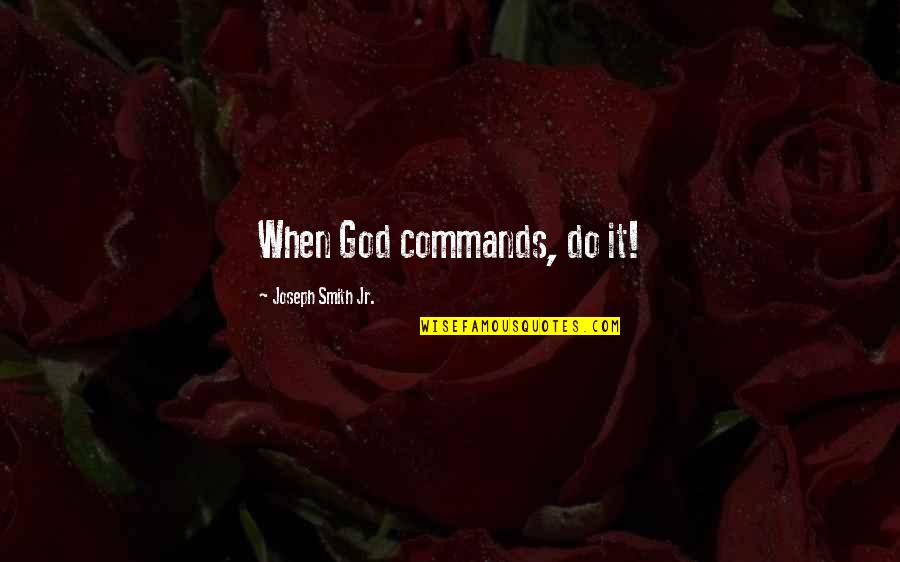 When
God commands
, do it! —
Joseph Smith Jr.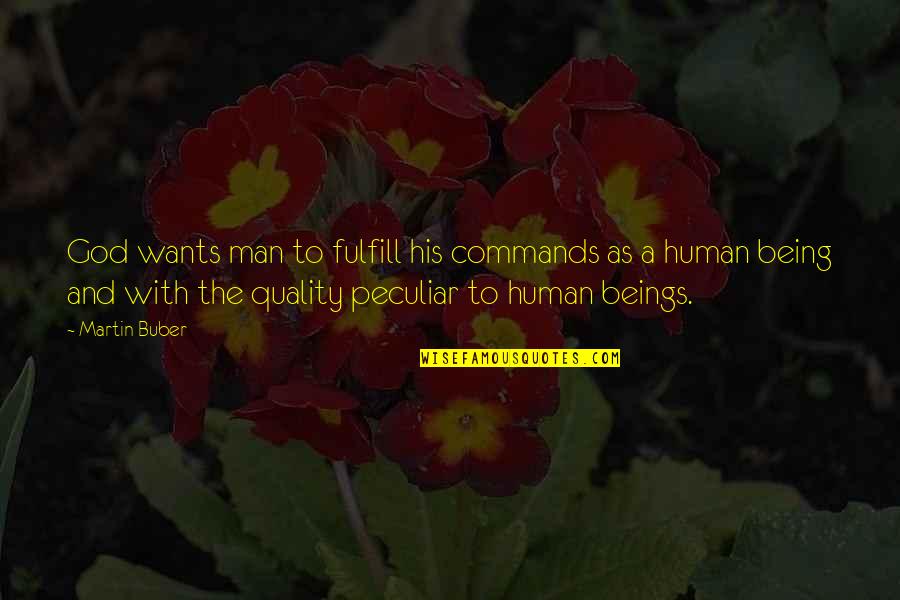 God wants man to fulfill his commands as a human being and with the quality peculiar to human beings. —
Martin Buber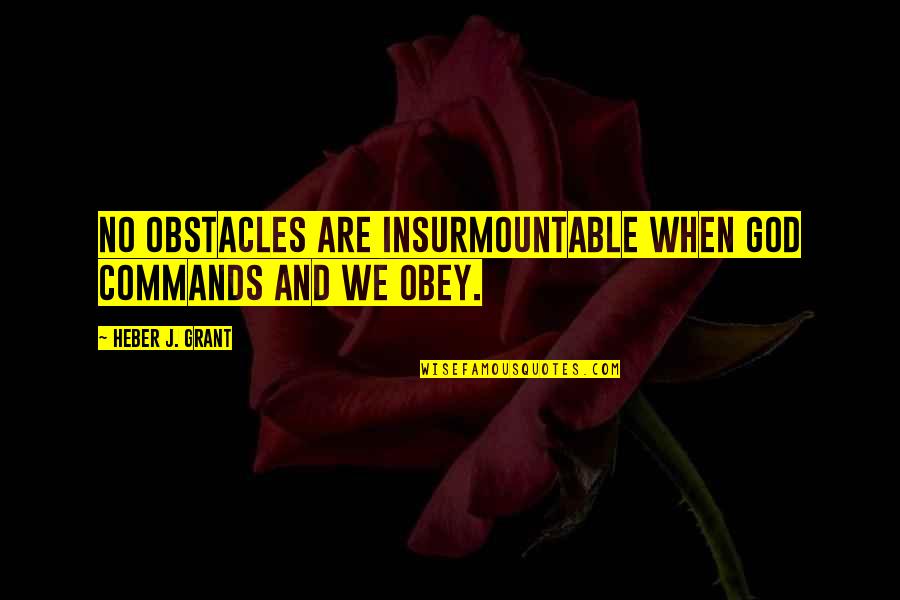 No obstacles are insurmountable when
God commands
and we obey. —
Heber J. Grant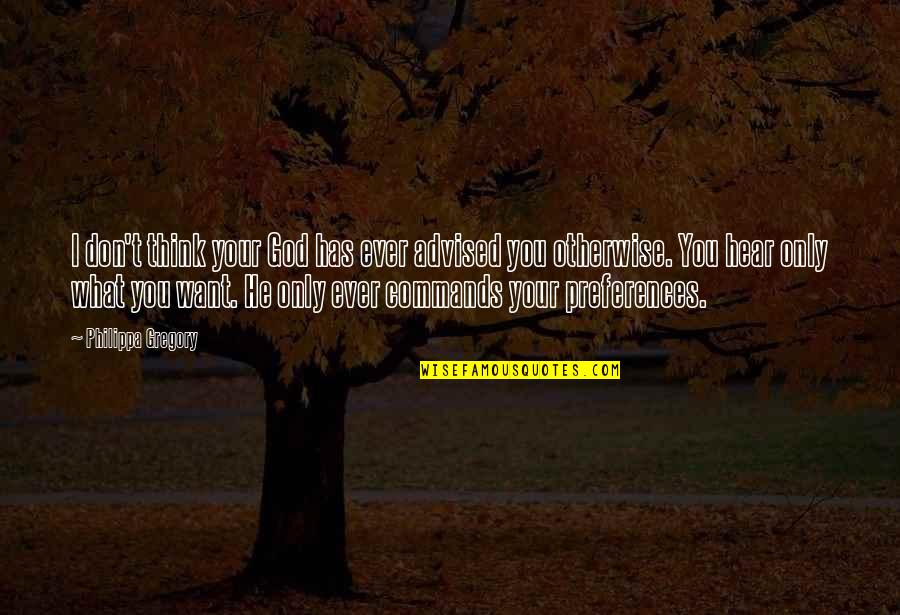 I don't think your God has ever advised you otherwise. You hear only what you want. He only ever commands your preferences. —
Philippa Gregory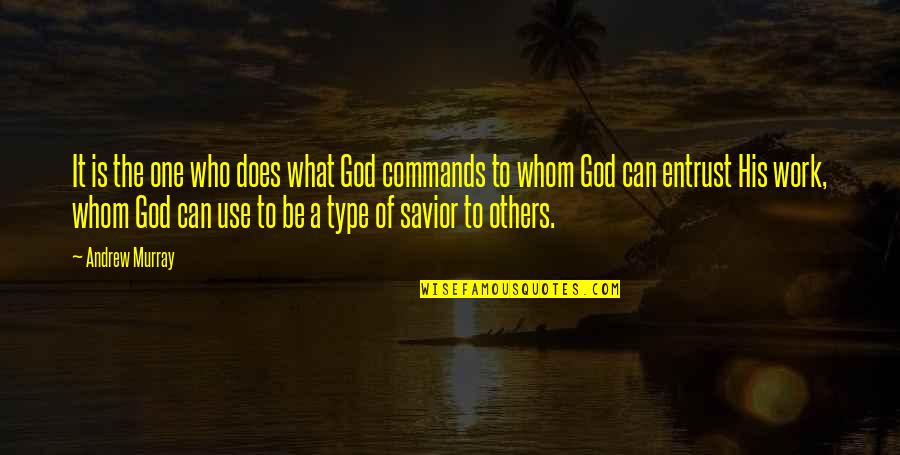 It is the one who does what
God commands
to whom God can entrust His work, whom God can use to be a type of savior to others. —
Andrew Murray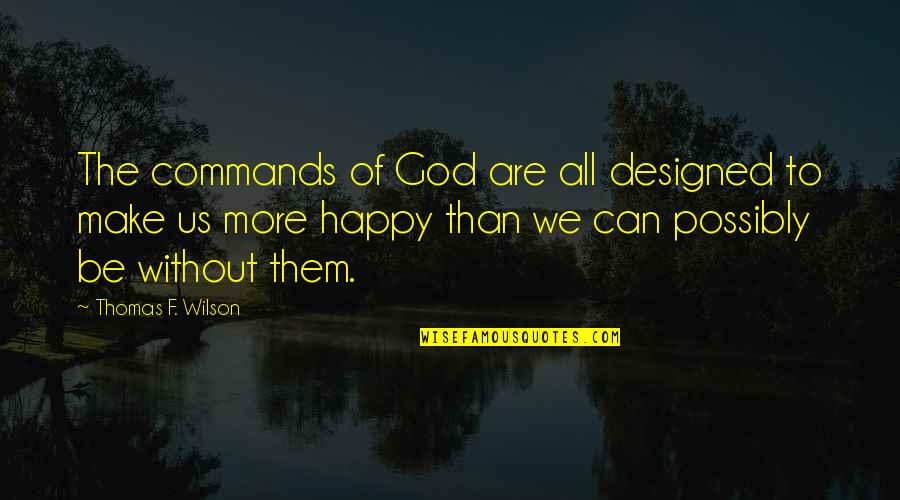 The commands of God are all designed to make us more happy than we can possibly be without them. —
Thomas F. Wilson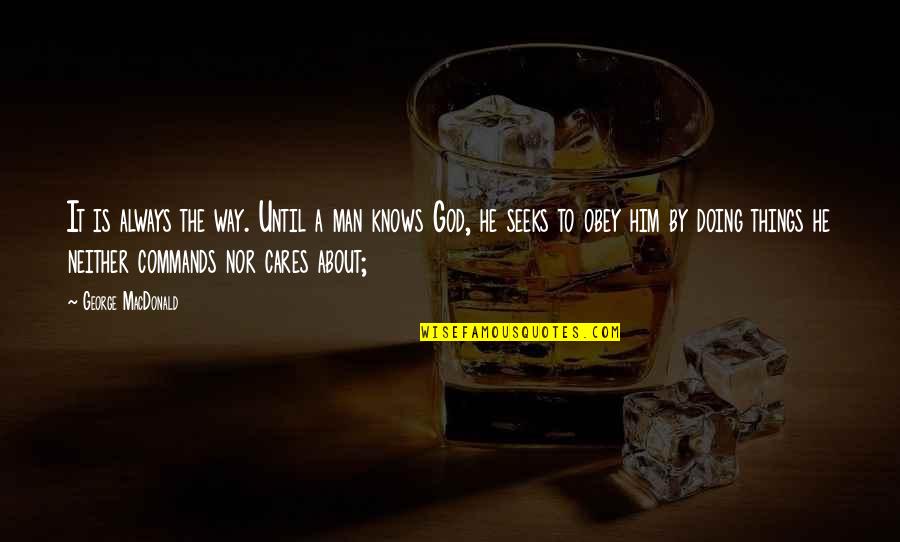 It is always the way. Until a man knows God, he seeks to obey him by doing things he neither commands nor cares about; —
George MacDonald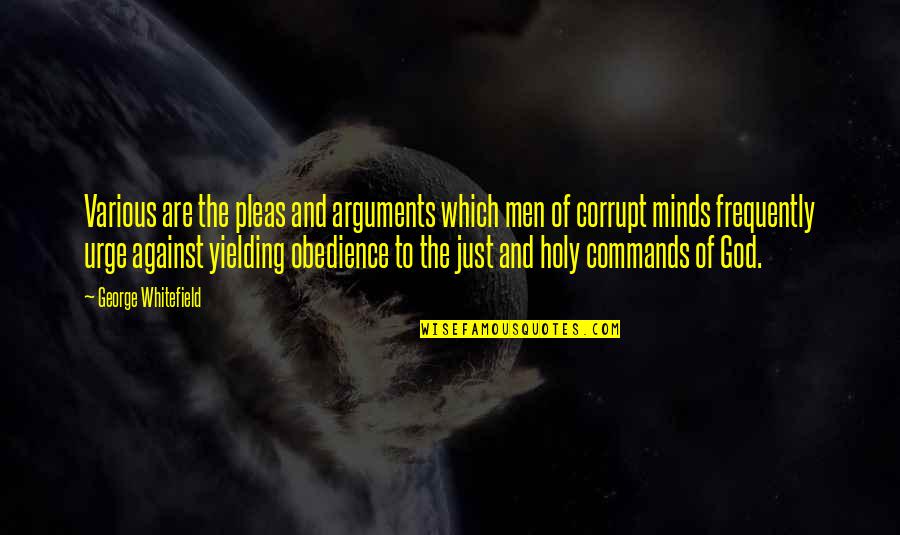 Various are the pleas and arguments which men of corrupt minds frequently urge against yielding obedience to the just and holy commands of God. —
George Whitefield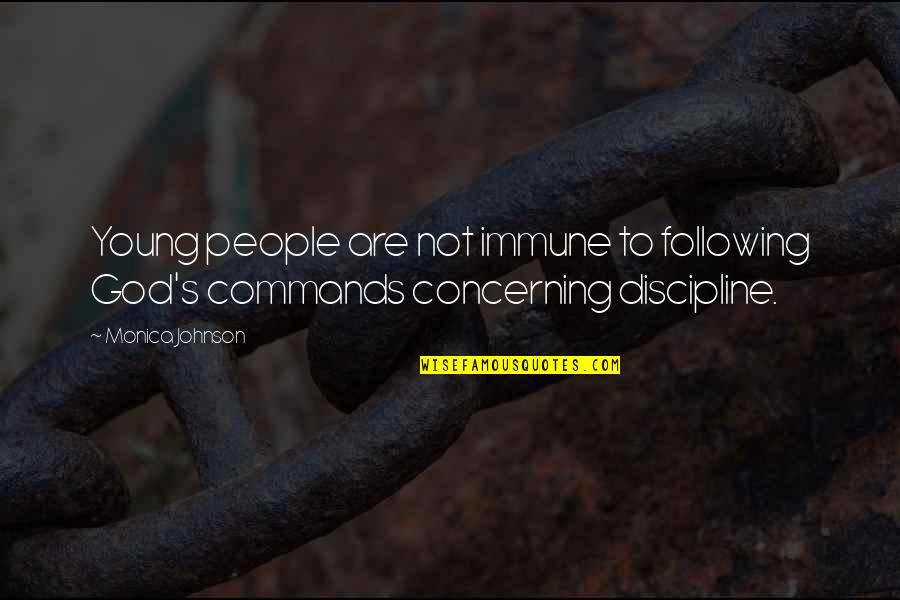 Young people are not immune to following God's commands concerning discipline. —
Monica Johnson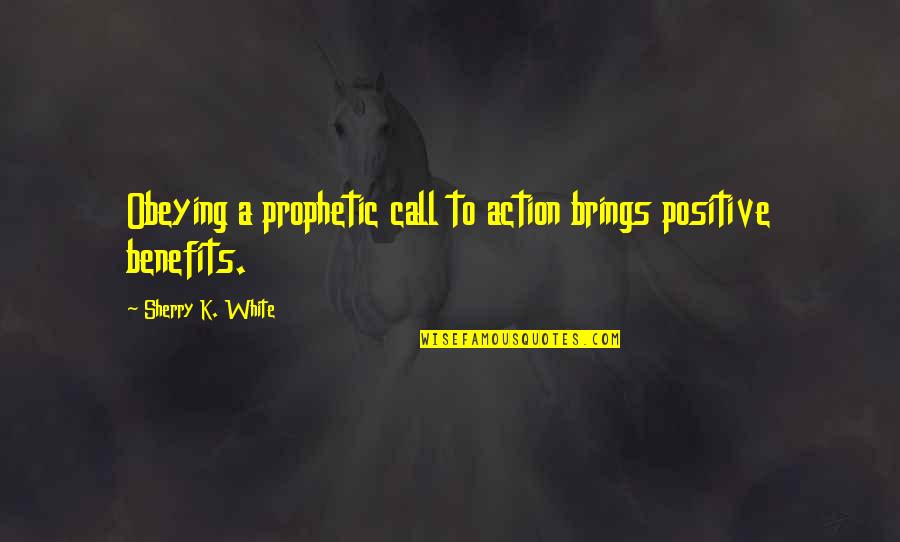 Obeying a prophetic call to action brings positive benefits. —
Sherry K. White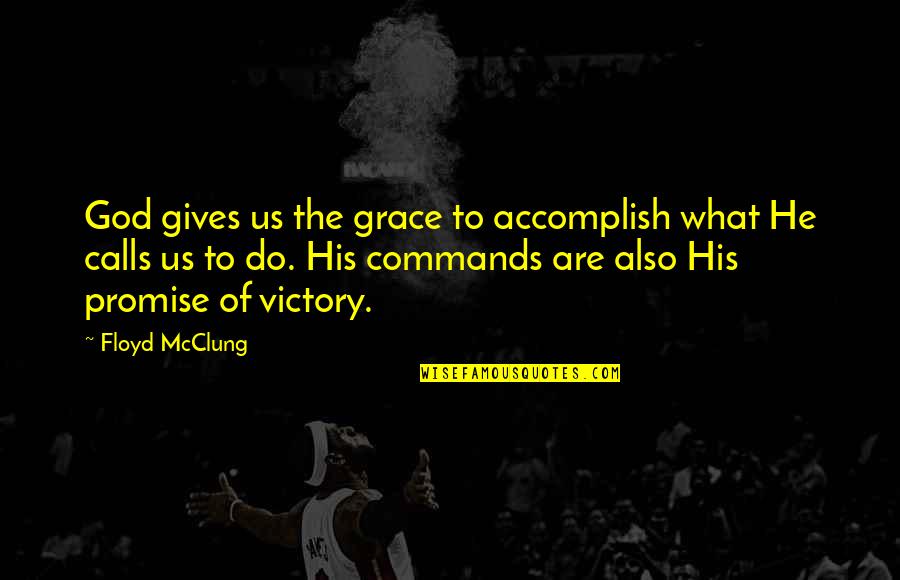 God gives us the grace to accomplish what He calls us to do. His commands are also His promise of victory. —
Floyd McClung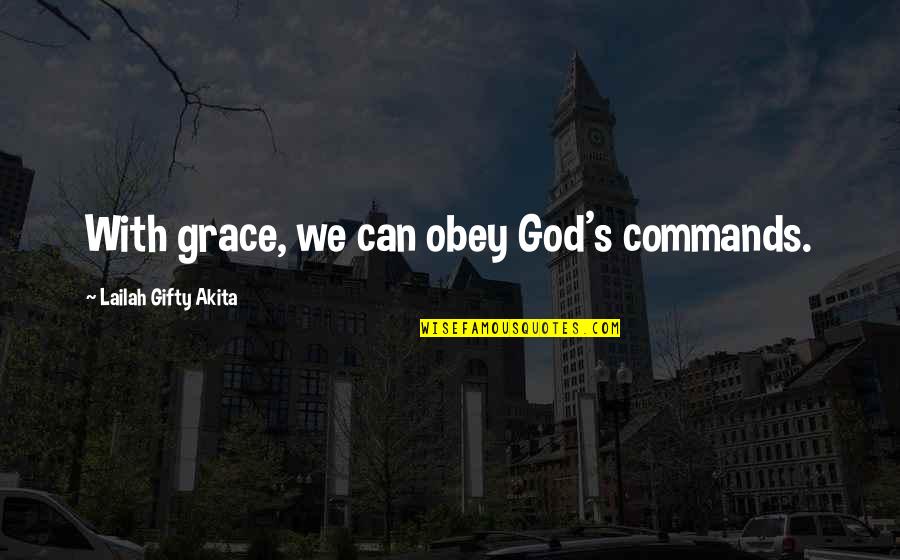 With grace, we can obey God's commands. —
Lailah Gifty Akita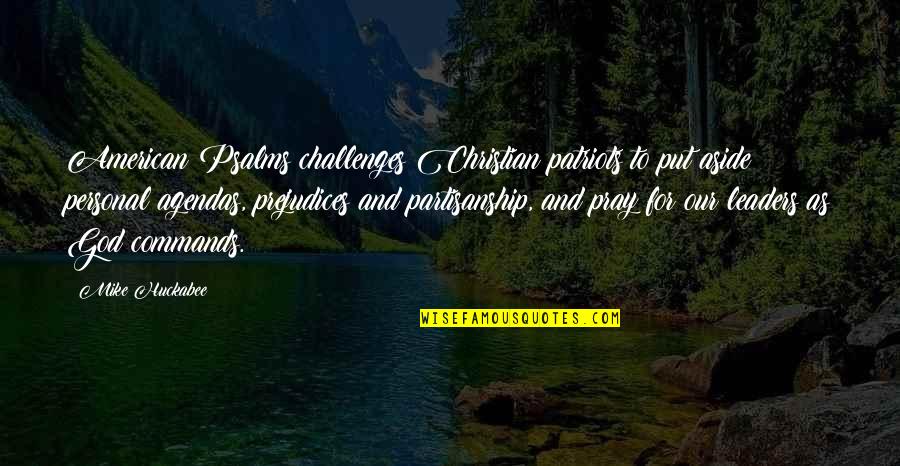 American Psalms challenges Christian patriots to put aside personal agendas, prejudices and partisanship, and pray for our leaders as
God commands
. —
Mike Huckabee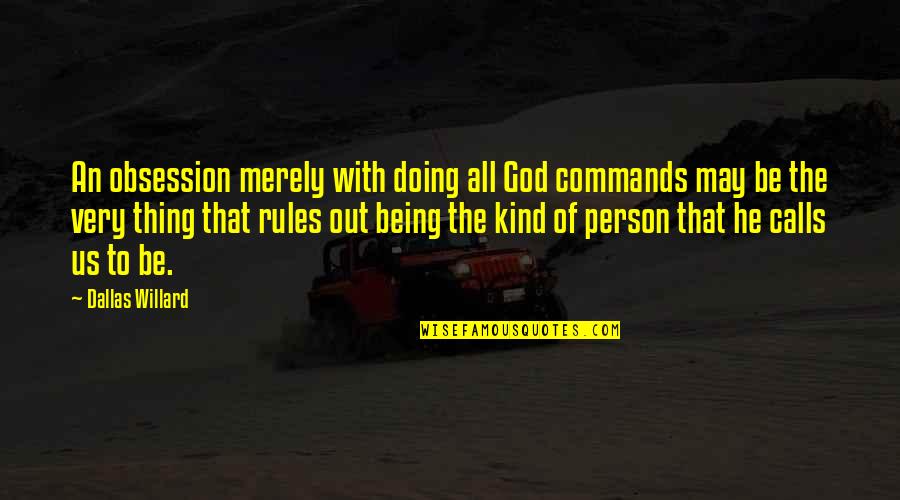 An obsession merely with doing all
God commands
may be the very thing that rules out being the kind of person that he calls us to be. —
Dallas Willard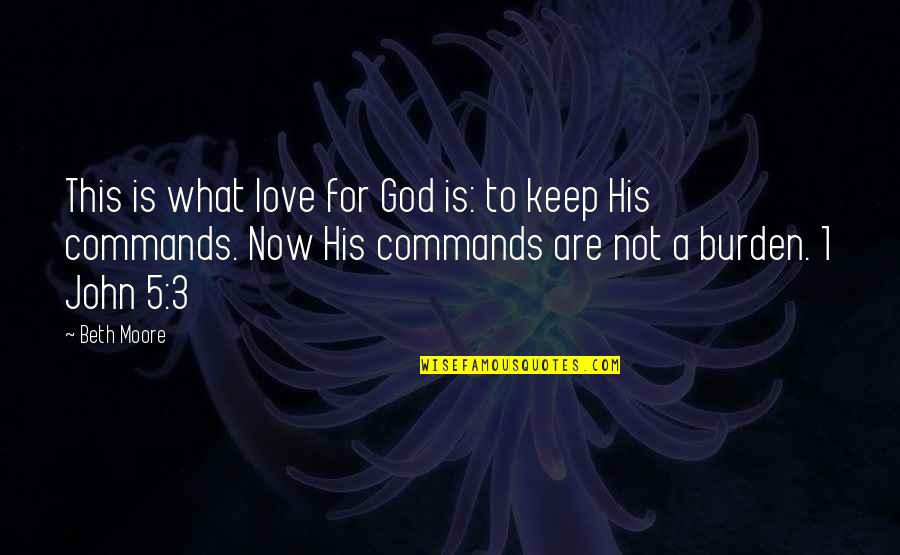 This is what love for God is: to keep His commands. Now His commands are not a burden. 1 John 5:3 —
Beth Moore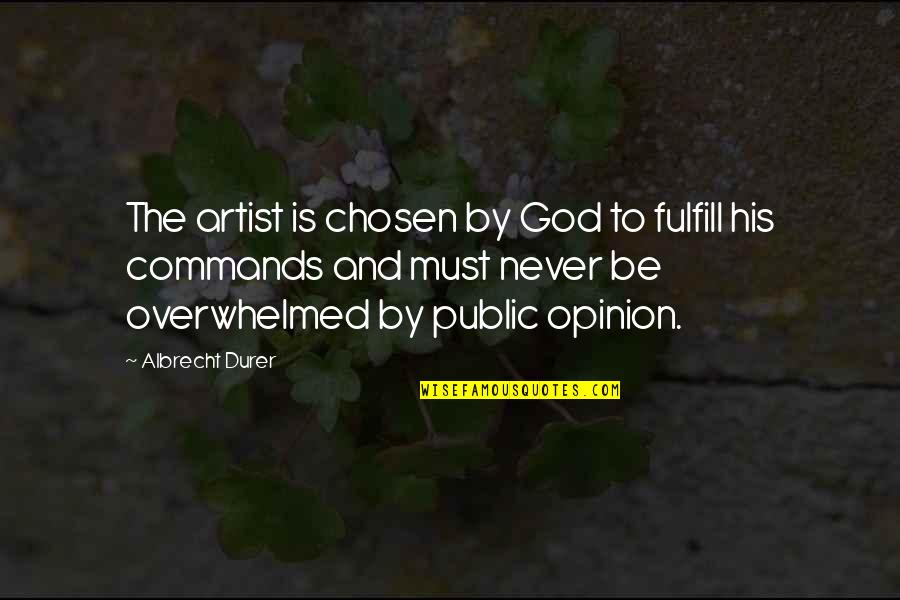 The artist is chosen by God to fulfill his commands and must never be overwhelmed by public opinion. —
Albrecht Durer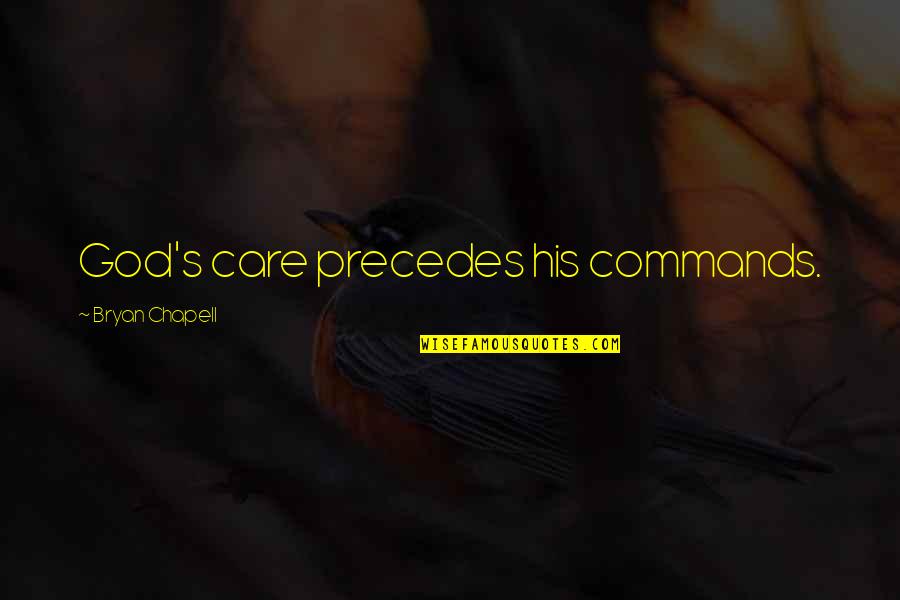 God's care precedes his commands. —
Bryan Chapell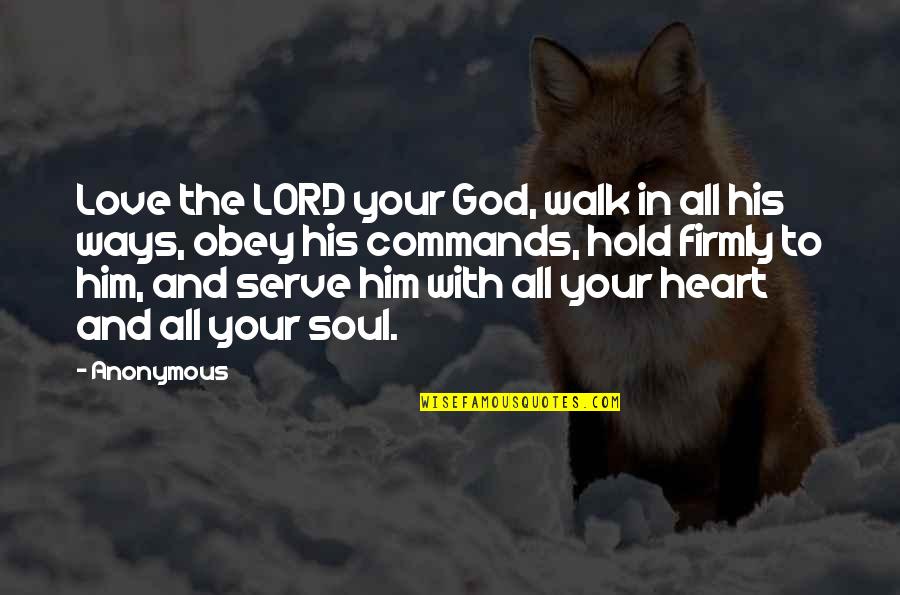 Love the LORD your God, walk in all his ways, obey his commands, hold firmly to him, and serve him with all your heart and all your soul. —
Anonymous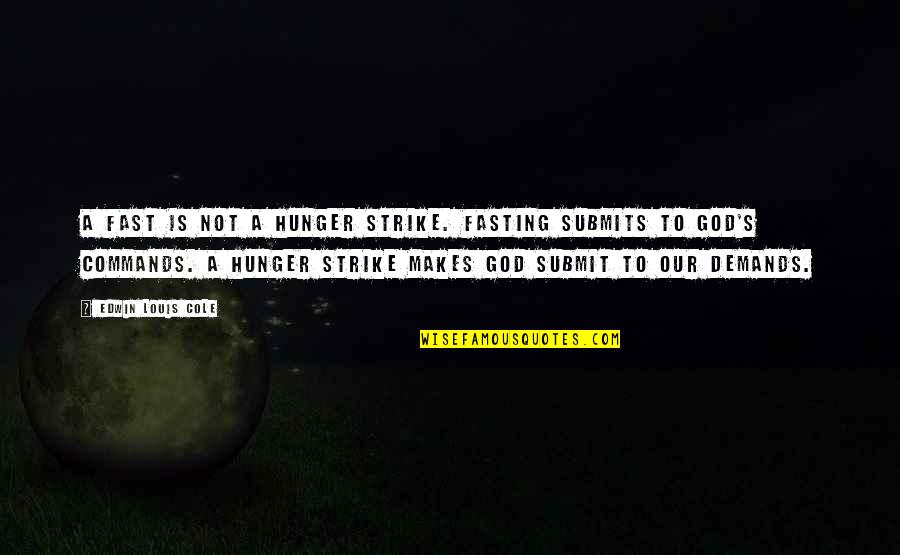 A fast is not a hunger strike. Fasting submits to God's commands. A hunger strike makes God submit to our demands. —
Edwin Louis Cole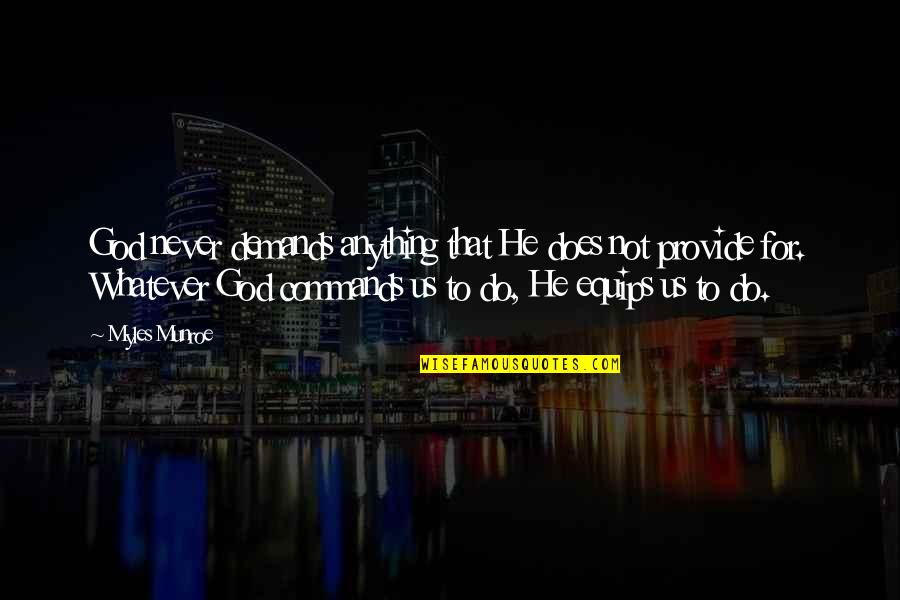 God never demands anything that He does not provide for. Whatever
God commands
us to do, He equips us to do. —
Myles Munroe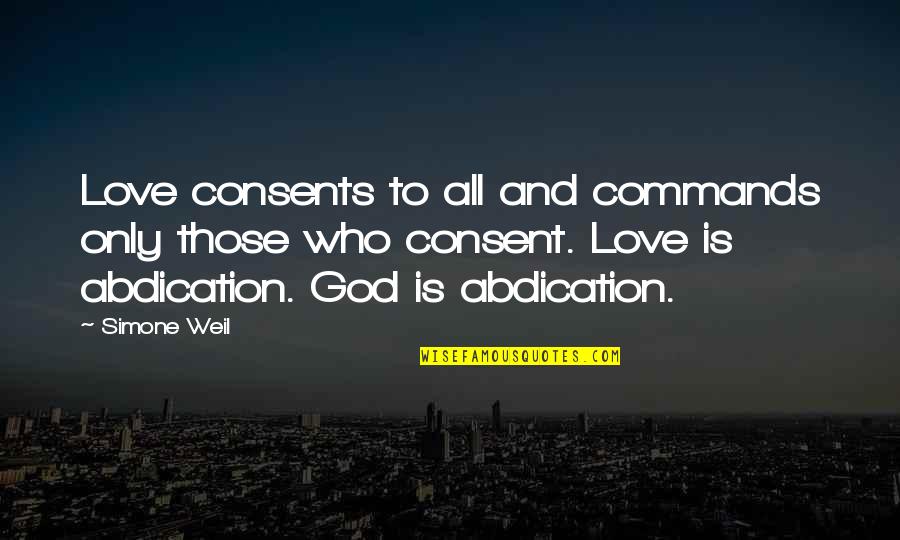 Love consents to all and commands only those who consent. Love is abdication. God is abdication. —
Simone Weil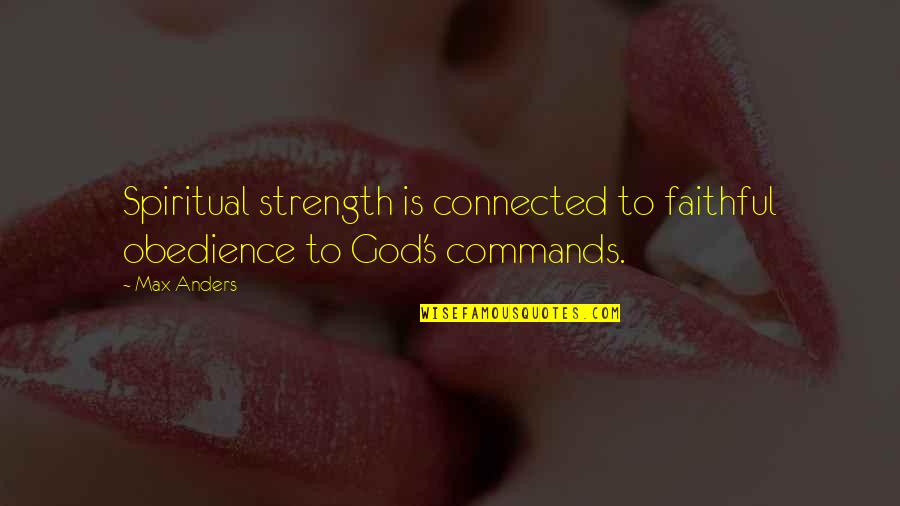 Spiritual strength is connected to faithful obedience to God's commands. —
Max Anders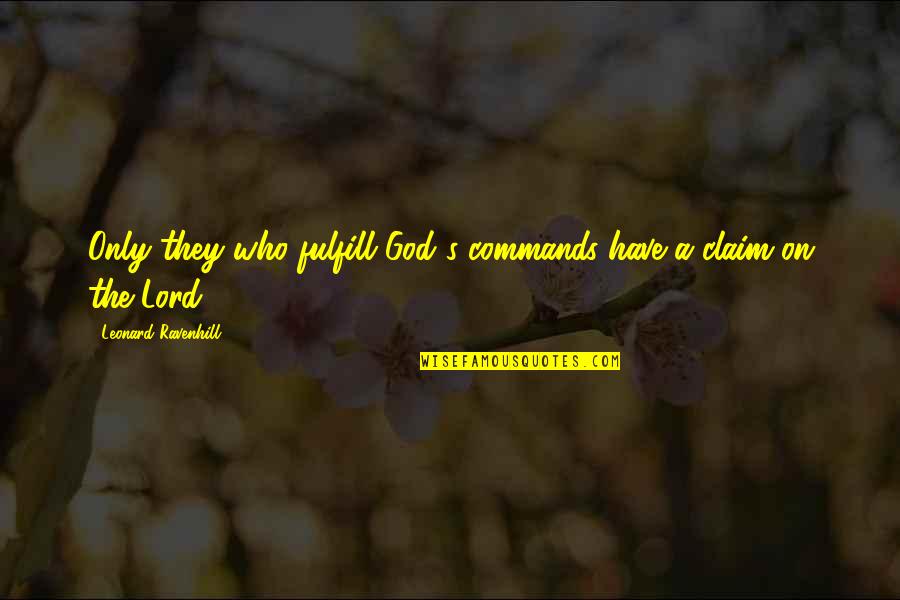 Only they who fulfill God's commands have a claim on the Lord. —
Leonard Ravenhill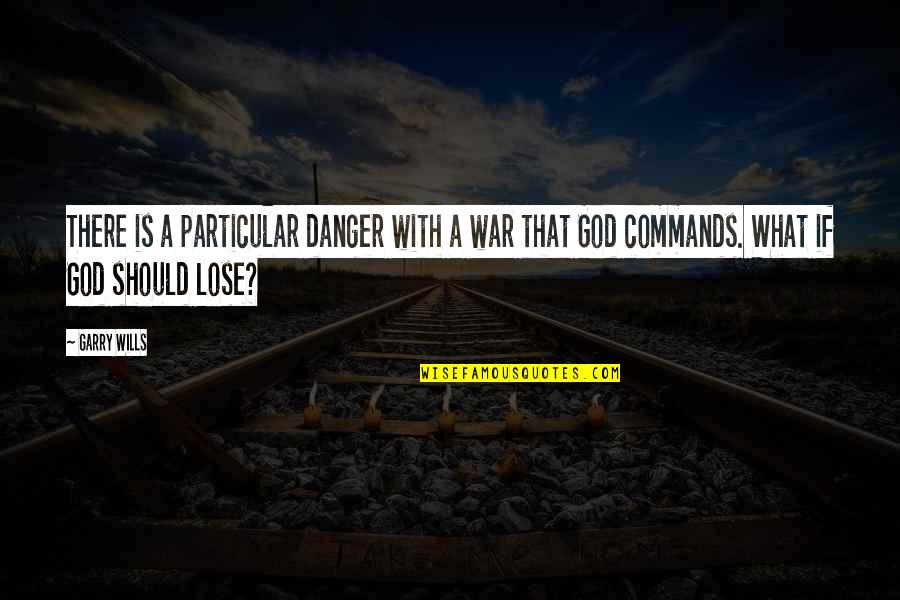 There is a particular danger with a war that
God commands
. What if God should lose? —
Garry Wills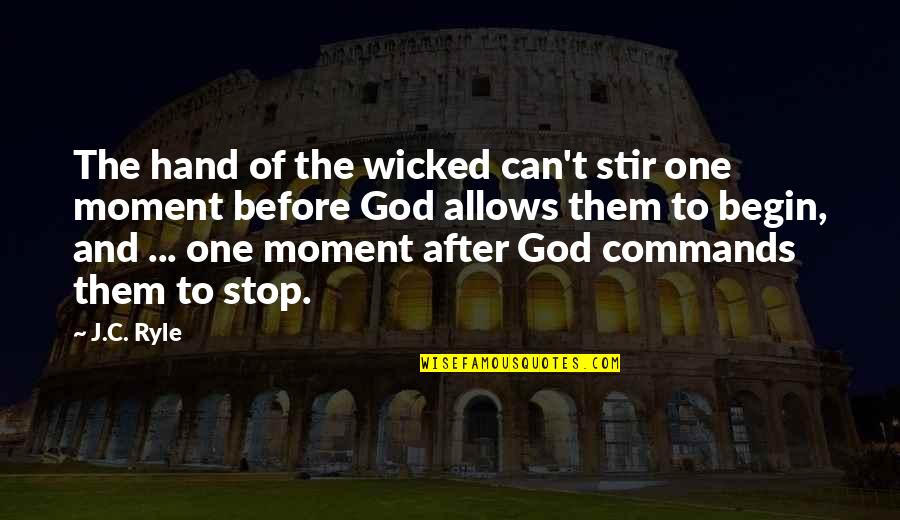 The hand of the wicked can't stir one moment before God allows them to begin, and ... one moment after
God commands
them to stop. —
J.C. Ryle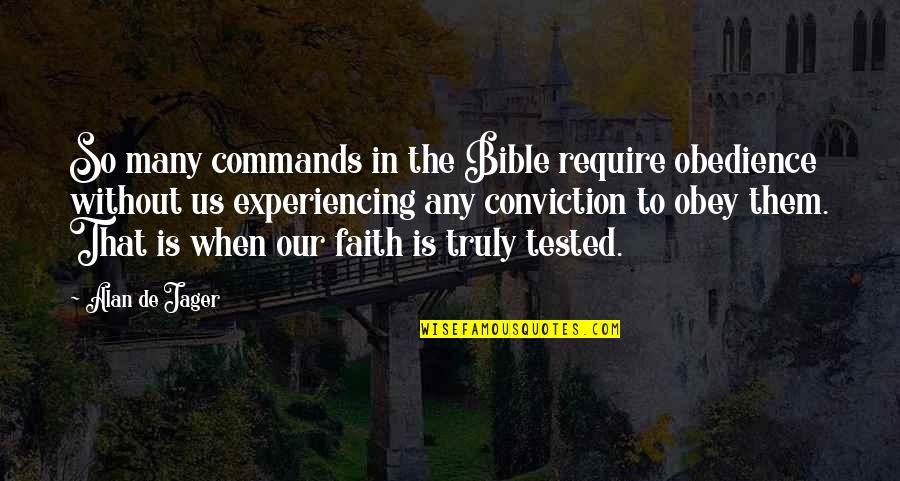 So many commands in the Bible require obedience without us experiencing any conviction to obey them. That is when our faith is truly tested. —
Alan De Jager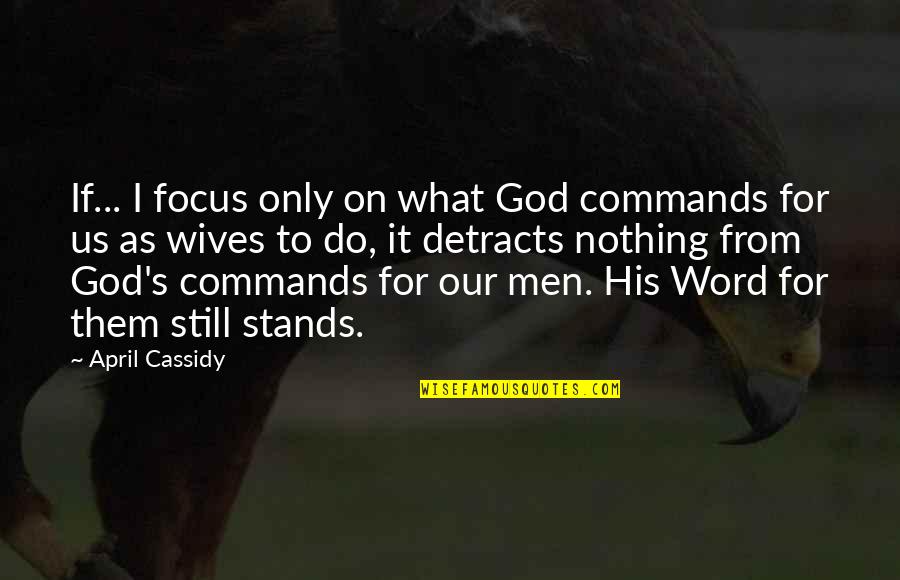 If... I focus only on what
God commands
for us as wives to do, it detracts nothing from God's commands for our men. His Word for them still stands. —
April Cassidy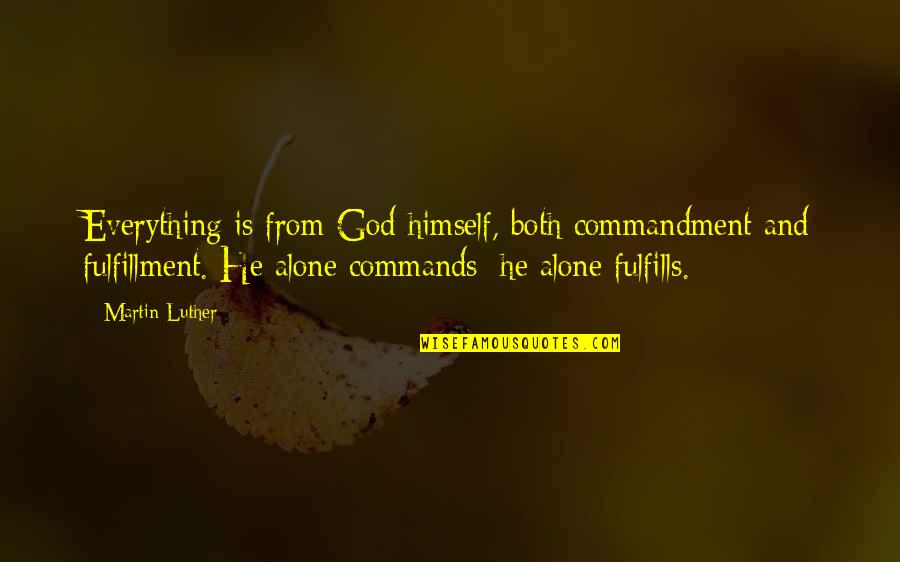 Everything is from God himself, both commandment and fulfillment. He alone commands; he alone fulfills. —
Martin Luther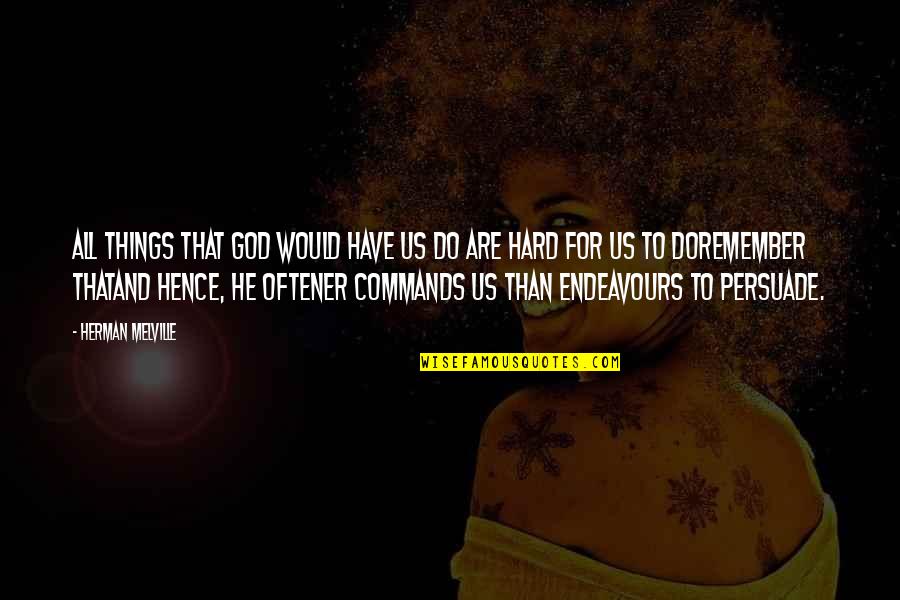 All things that God would have us do are hard for us to do
remember that
and hence, he oftener commands us than endeavours to persuade. —
Herman Melville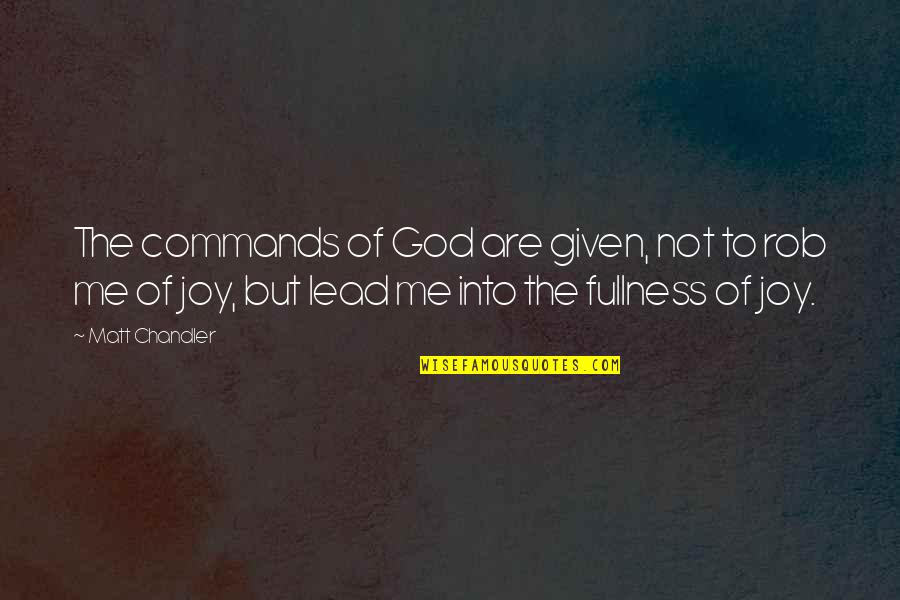 The commands of God are given, not to rob me of joy, but lead me into the fullness of joy. —
Matt Chandler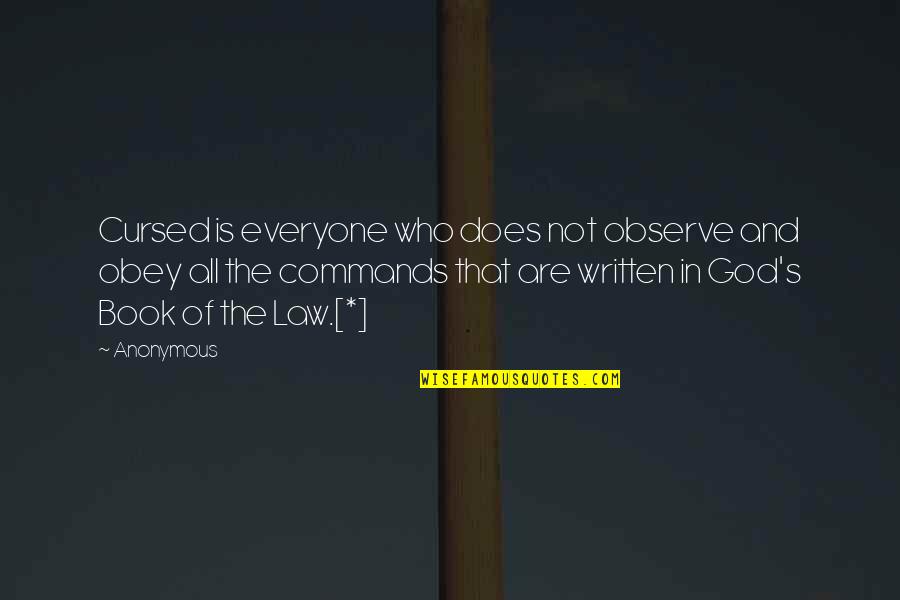 Cursed is everyone who does not observe and obey all the commands that are written in God's Book of the Law.[*] —
Anonymous
Blessing come to you when you are obedient to God's commands. —
Jim George