Glad You're In My Life Quotes
Collection of top 34 famous quotes about Glad You're In My Life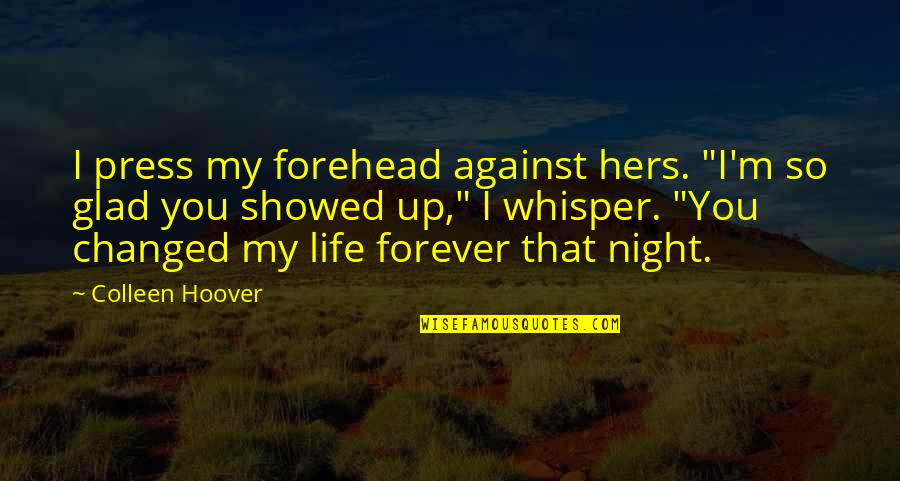 I press my forehead against hers. "I'm so glad you showed up," I whisper. "You changed my life forever that night.
—
Colleen Hoover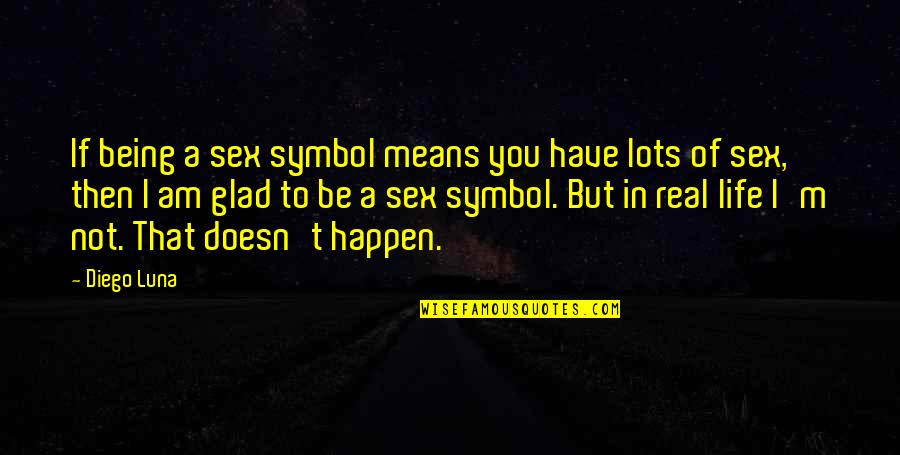 If being a sex symbol means you have lots of sex, then I am glad to be a sex symbol. But in real life I'm not. That doesn't happen.
—
Diego Luna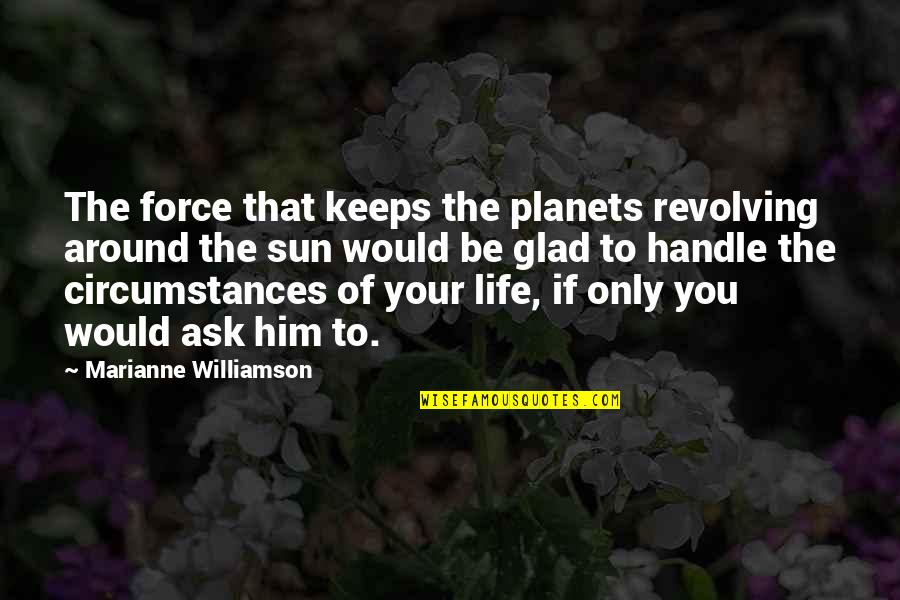 The force that keeps the planets revolving around the sun would be glad to handle the circumstances of your life, if only you would ask him to.
—
Marianne Williamson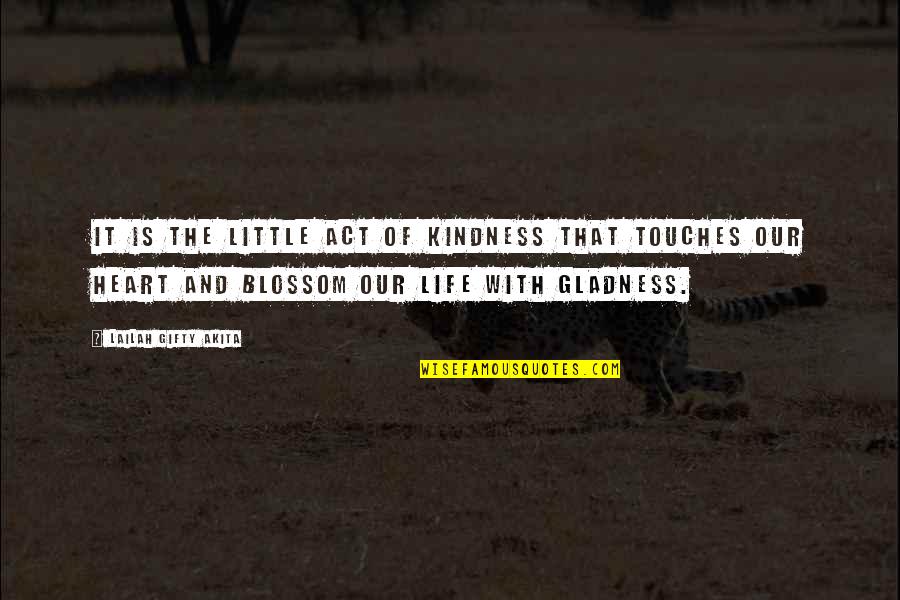 It is the little act of kindness that touches our heart and blossom our life with gladness.
—
Lailah Gifty Akita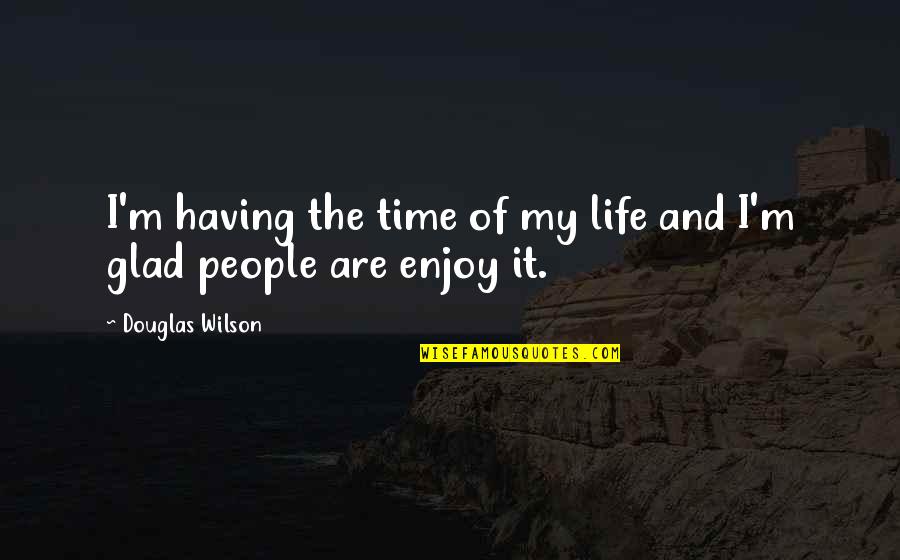 I'm having the time of my life and I'm glad people are enjoy it.
—
Douglas Wilson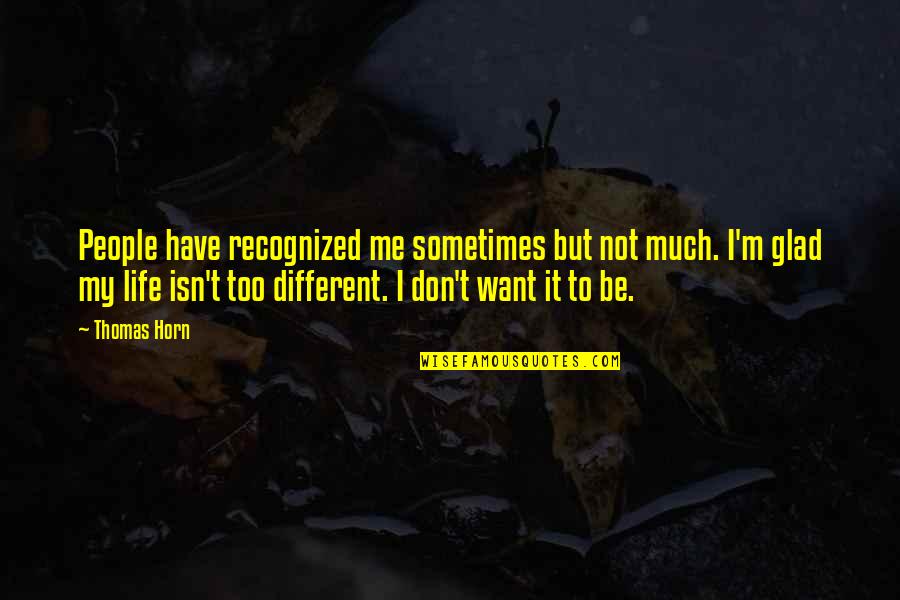 People have recognized me sometimes but not much. I'm glad my life isn't too different. I don't want it to be.
—
Thomas Horn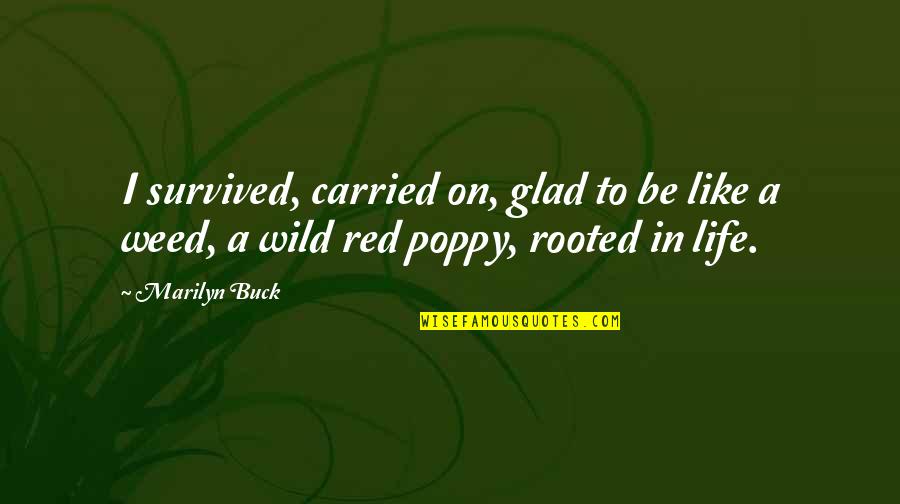 I survived, carried on, glad to be like a weed, a wild red poppy, rooted in life.
—
Marilyn Buck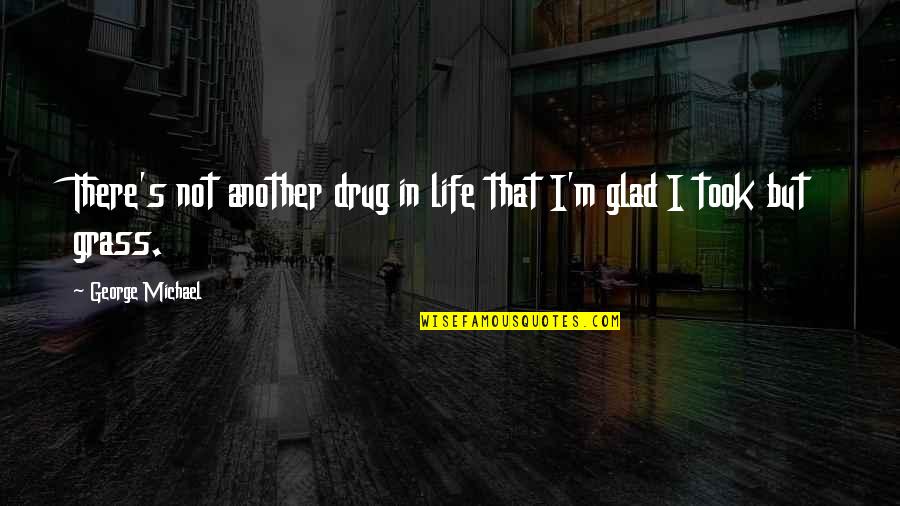 There's not another drug in life that I'm glad I took but grass.
—
George Michael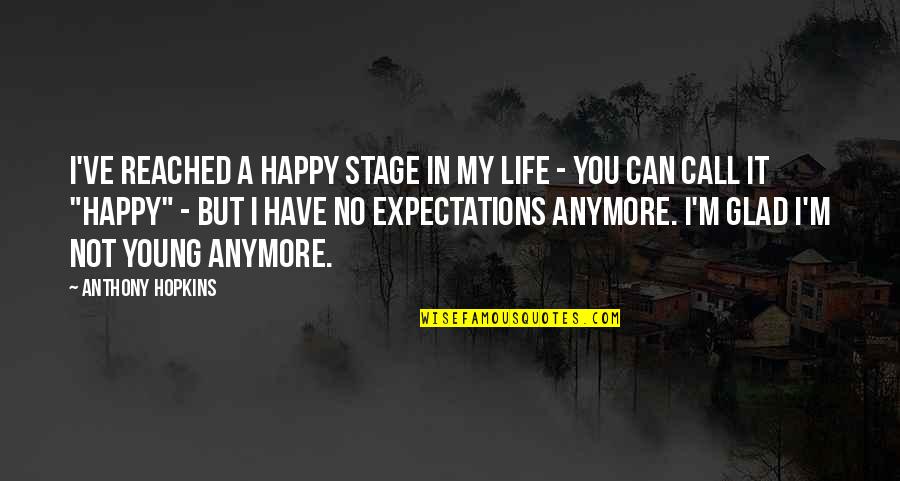 I've reached a happy stage in my life - you can call it "happy" - but I have no expectations anymore. I'm glad I'm not young anymore.
—
Anthony Hopkins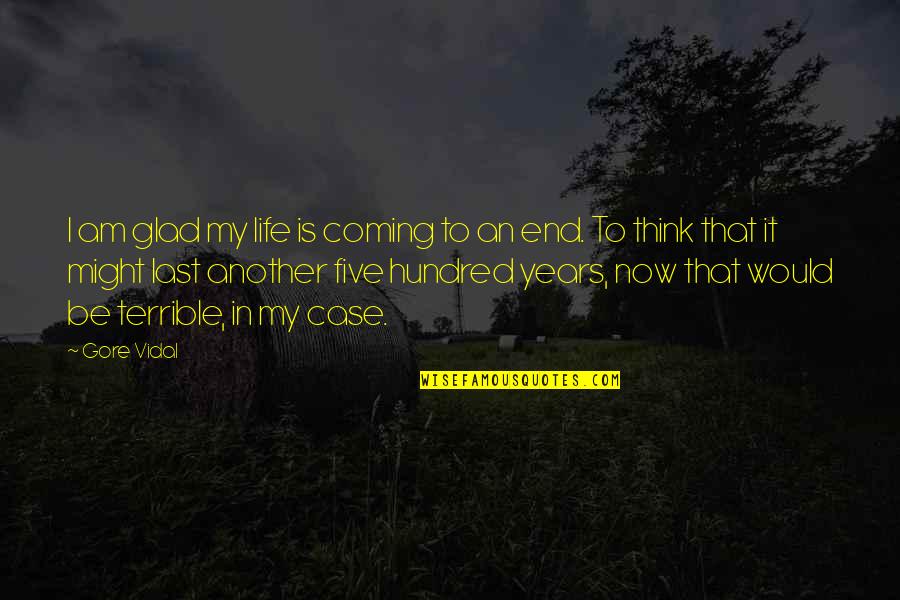 I am glad my life is coming to an end. To think that it might last another five hundred years, now that would be terrible, in my case.
—
Gore Vidal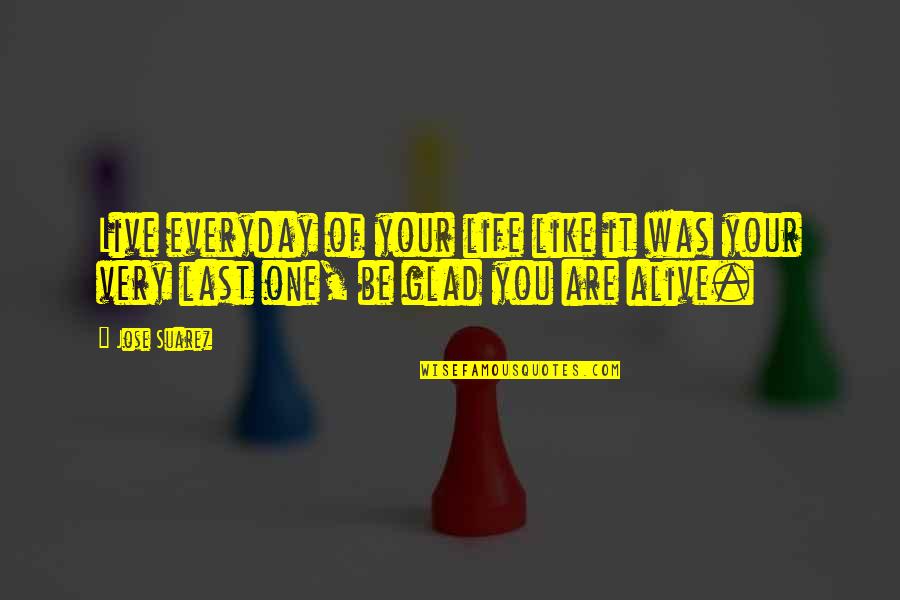 Live everyday of your life like it was your very last one, be glad you are alive.
—
Jose Suarez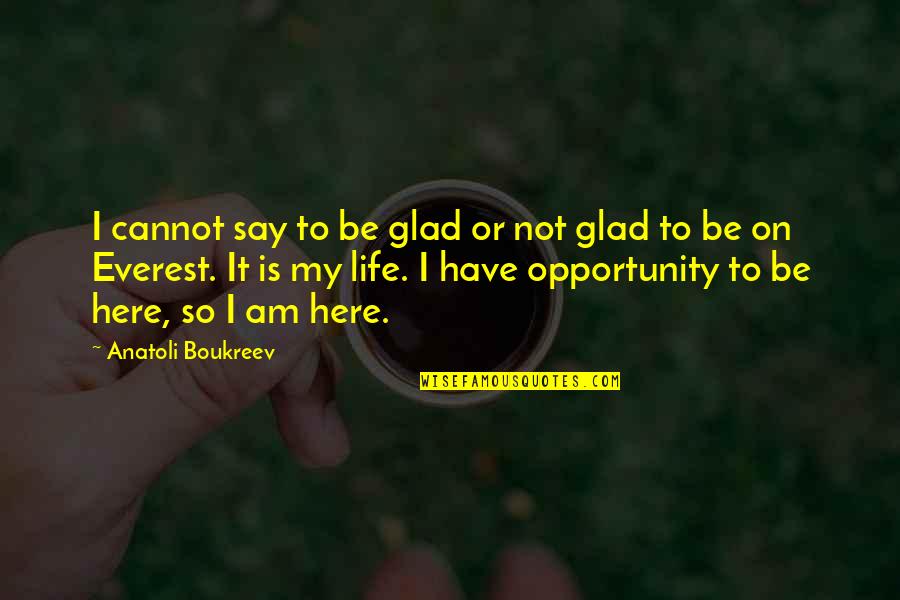 I cannot say to be glad or not glad to be on Everest. It is my life. I have opportunity to be here, so I am here. —
Anatoli Boukreev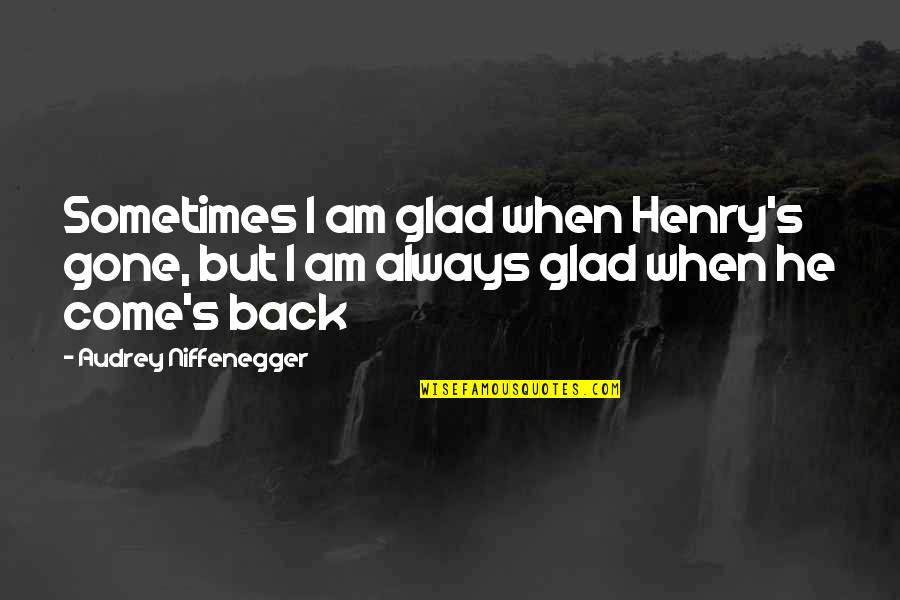 Sometimes I am glad when Henry's gone, but I am always glad when he come's back —
Audrey Niffenegger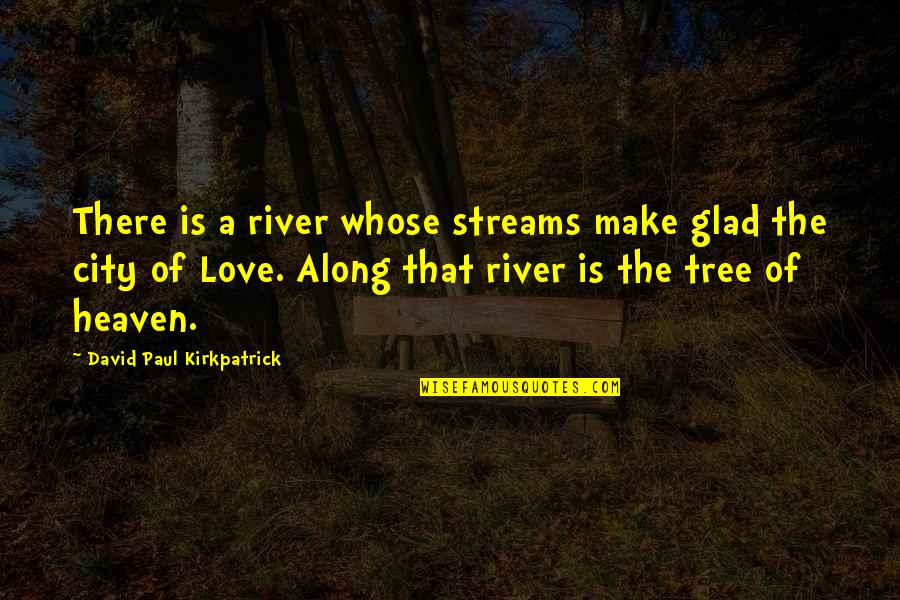 There is a river whose streams make glad the city of Love. Along that river is the tree of heaven. —
David Paul Kirkpatrick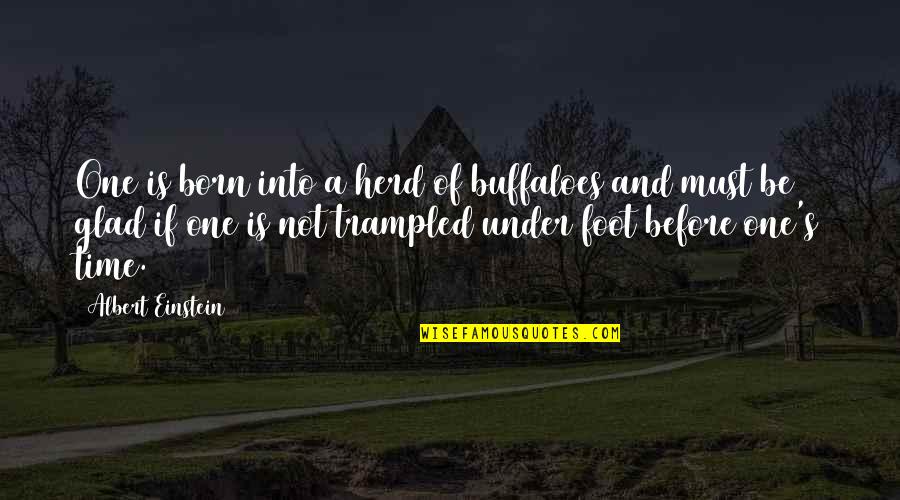 One is born into a herd of buffaloes and must be glad if one is not trampled under foot before one's time. —
Albert Einstein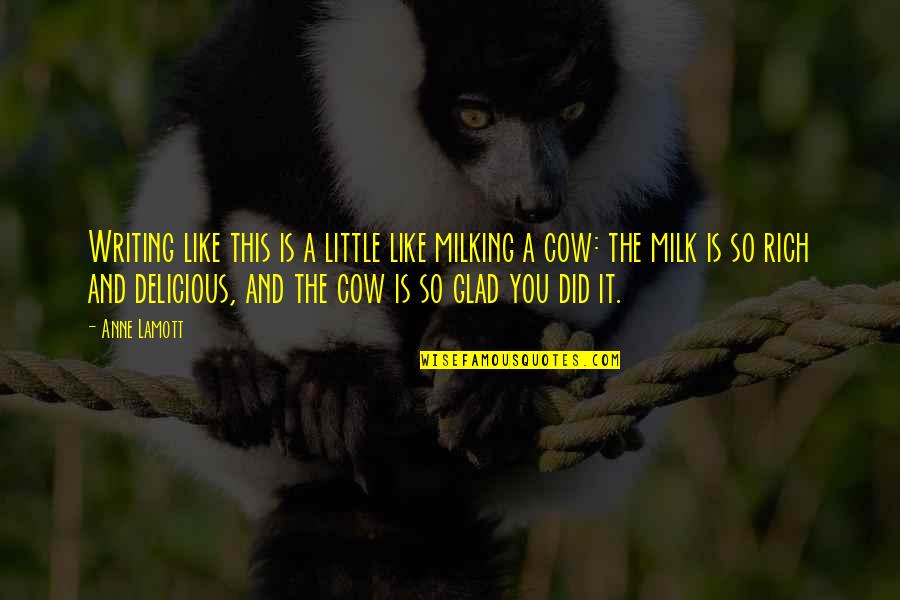 Writing like this is a little like milking a cow: the milk is so rich and delicious, and the cow is so glad you did it. —
Anne Lamott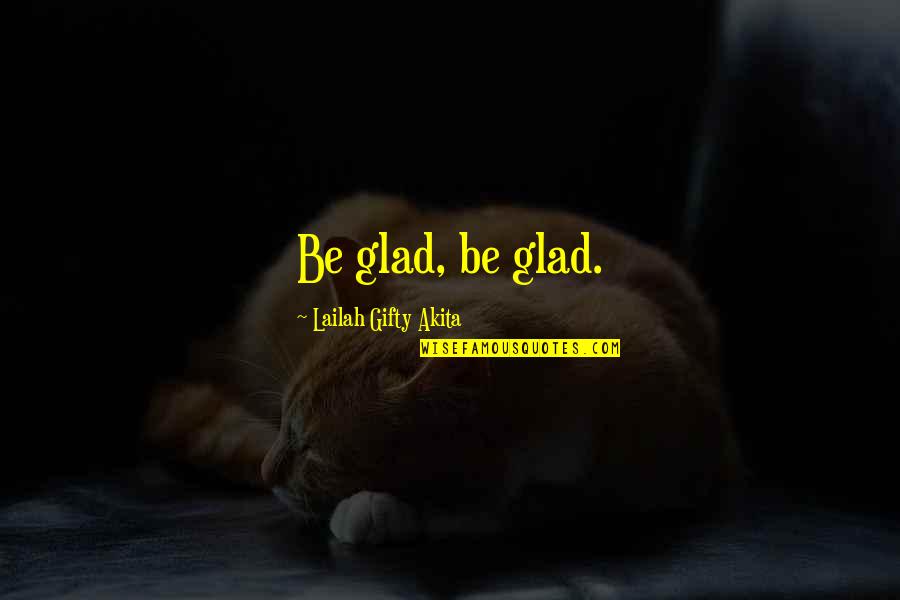 Be glad, be glad. —
Lailah Gifty Akita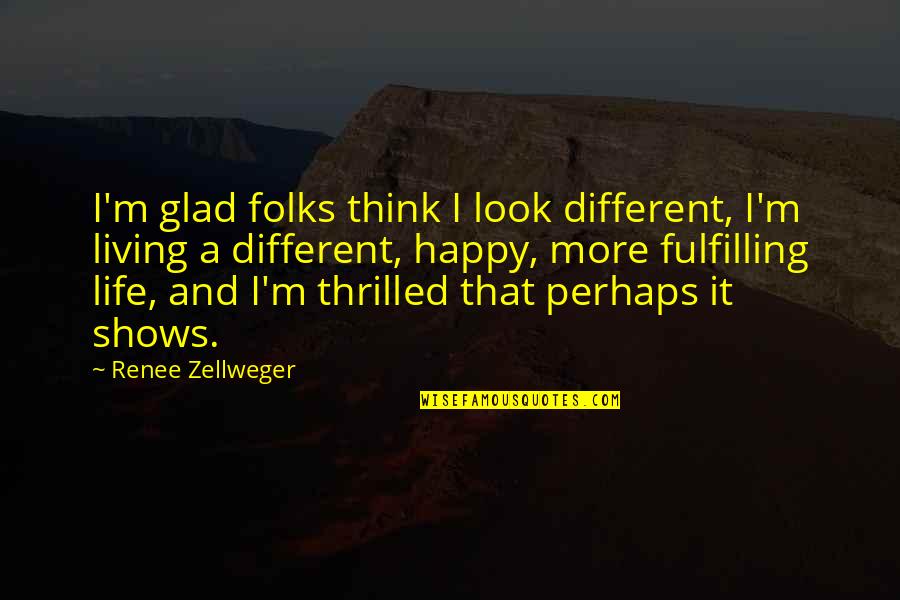 I'm glad folks think I look different, I'm living a different, happy, more fulfilling life, and I'm thrilled that perhaps it shows. —
Renee Zellweger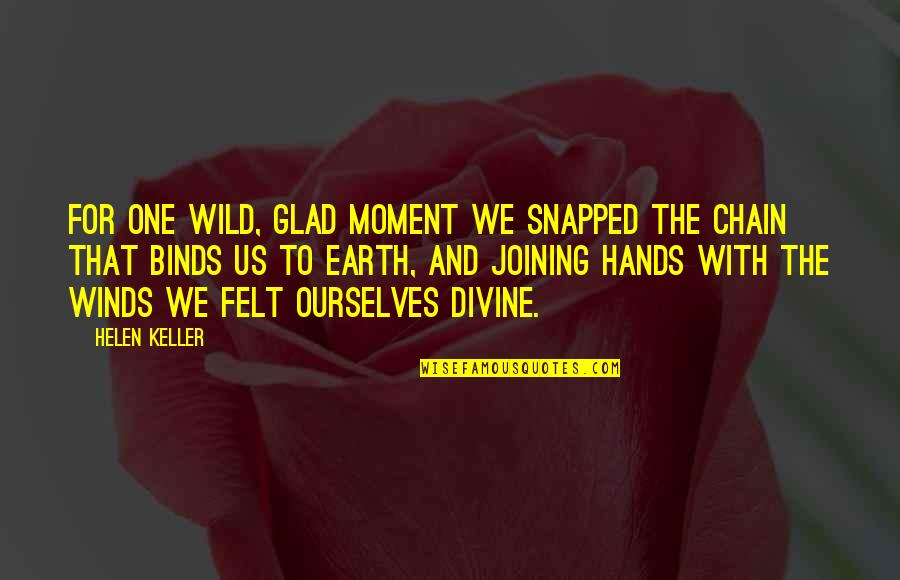 For one wild, glad moment we snapped the chain that binds us to earth, and joining hands with the winds we felt ourselves divine. —
Helen Keller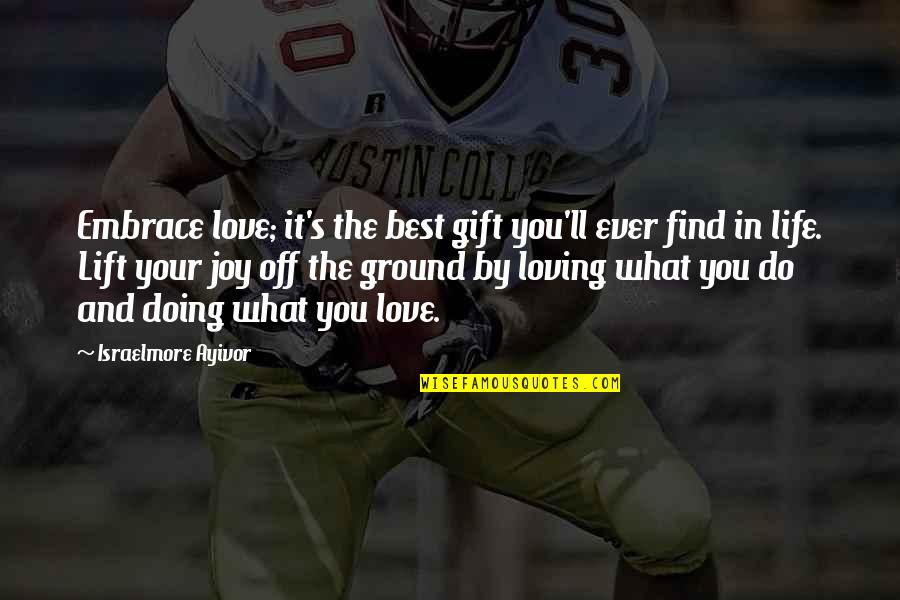 Embrace love; it's the best gift you'll ever find in life. Lift your joy off the ground by loving what you do and doing what you love. —
Israelmore Ayivor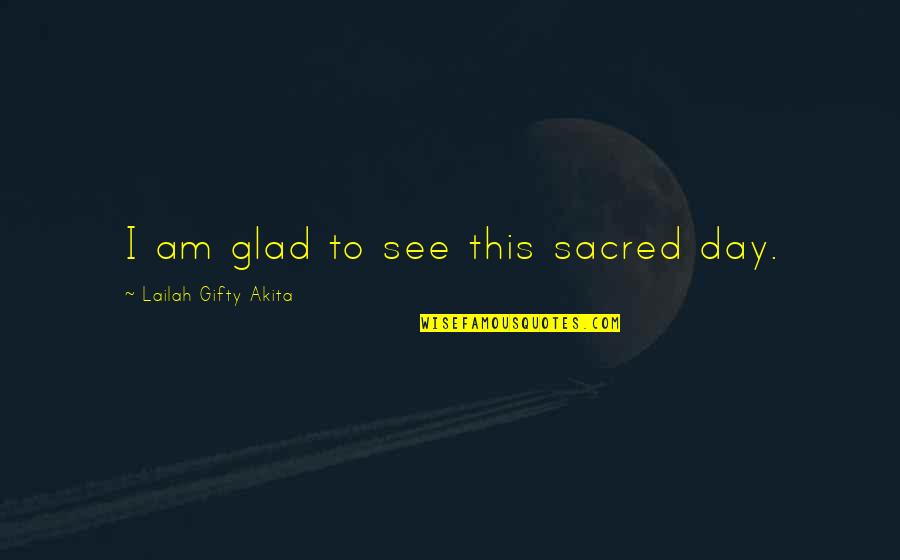 I am glad to see this sacred day. —
Lailah Gifty Akita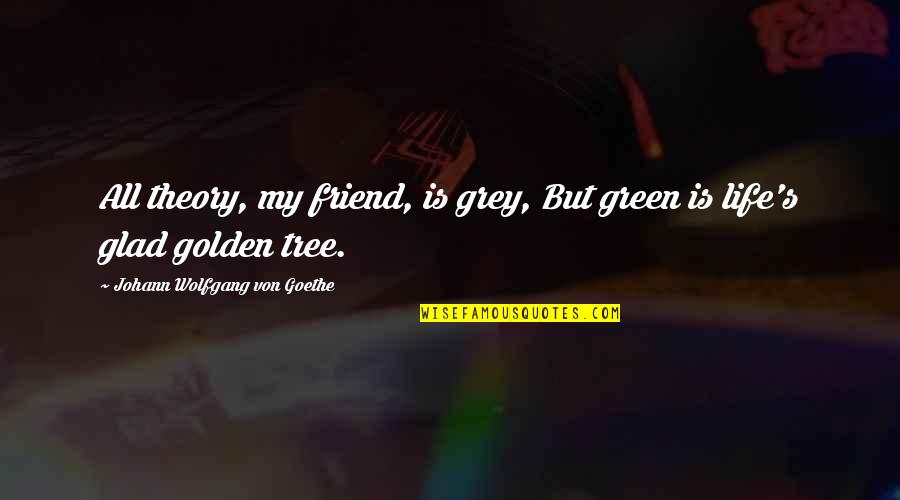 All theory, my friend, is grey, But green is life's glad golden tree. —
Johann Wolfgang Von Goethe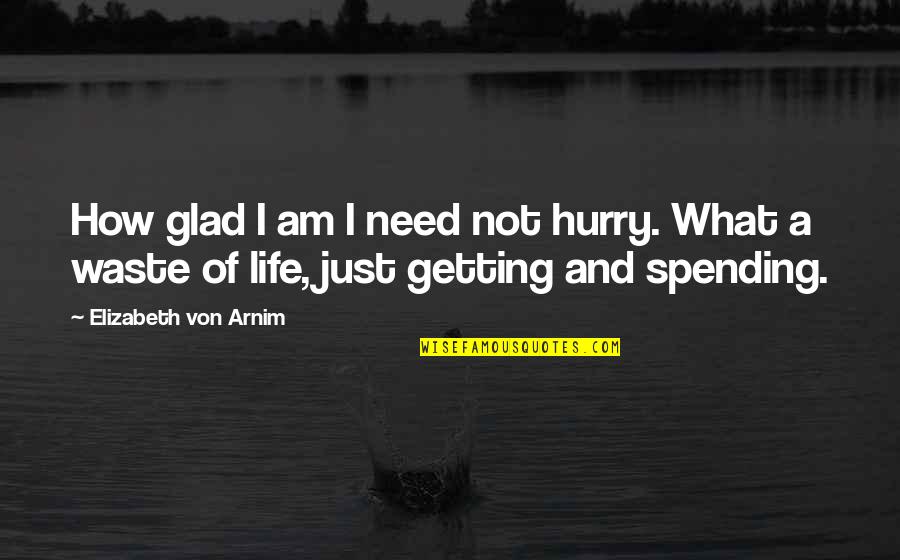 How glad I am I need not hurry. What a waste of life, just getting and spending. —
Elizabeth Von Arnim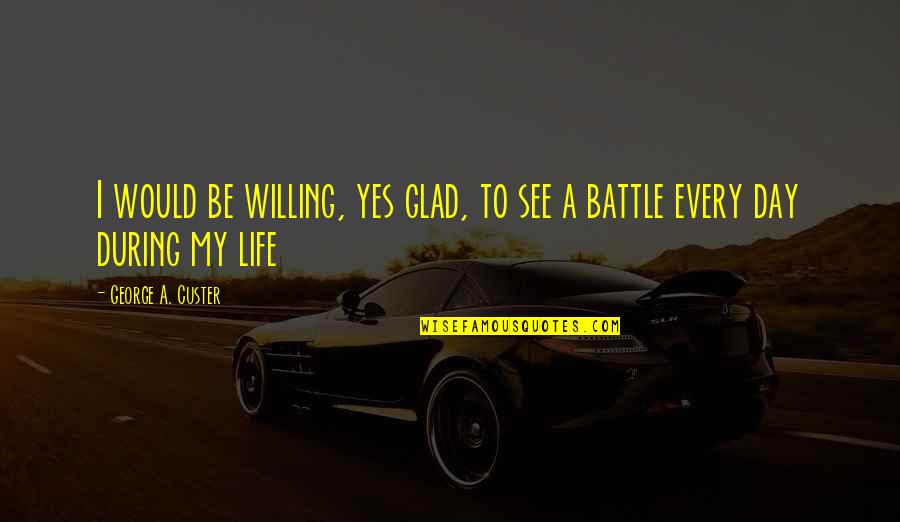 I would be willing, yes glad, to see a battle every day during my life —
George A. Custer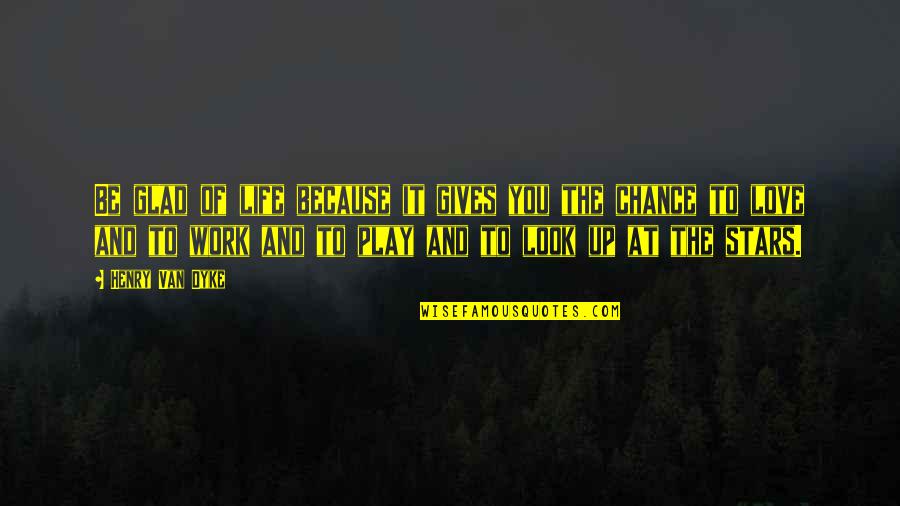 Be glad of life because it gives you the chance to love and to work and to play and to look up at the stars. —
Henry Van Dyke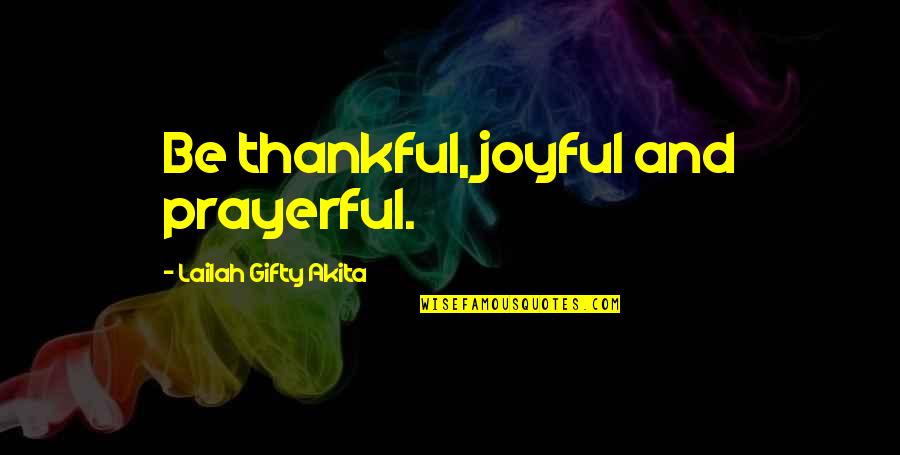 Be thankful, joyful and prayerful. —
Lailah Gifty Akita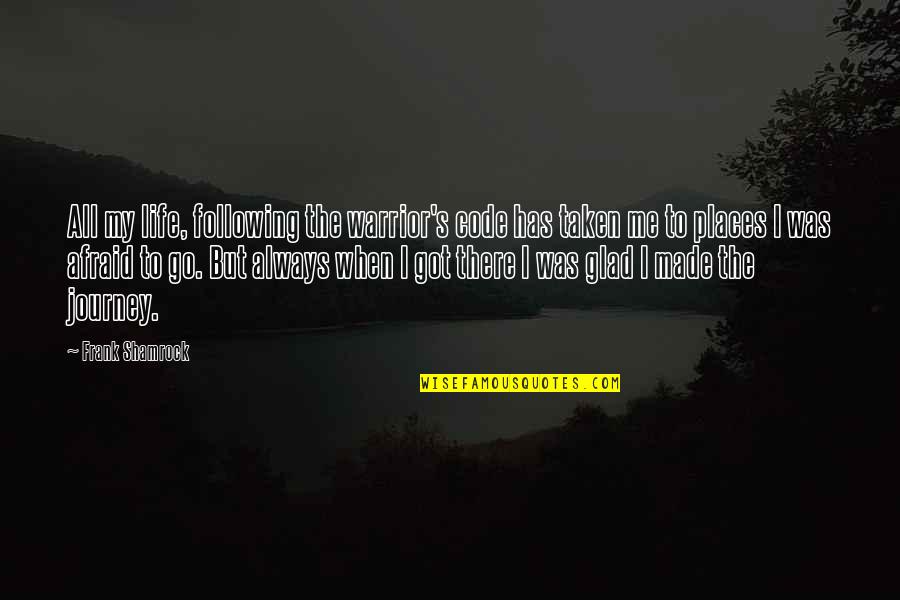 All my life, following the warrior's code has taken me to places I was afraid to go. But always when I got there I was glad I made the journey. —
Frank Shamrock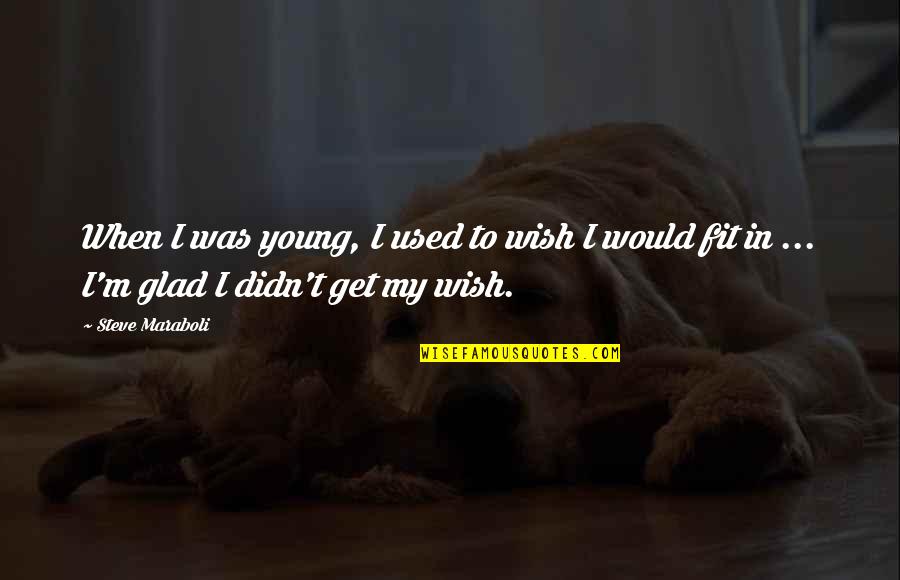 When I was young, I used to wish I would fit in ... I'm glad I didn't get my wish. —
Steve Maraboli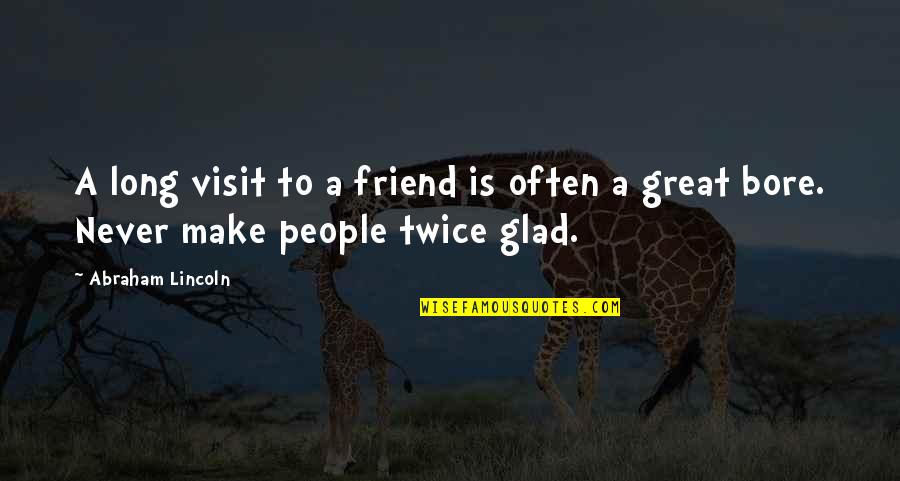 A long visit to a friend is often a great bore. Never make people twice glad. —
Abraham Lincoln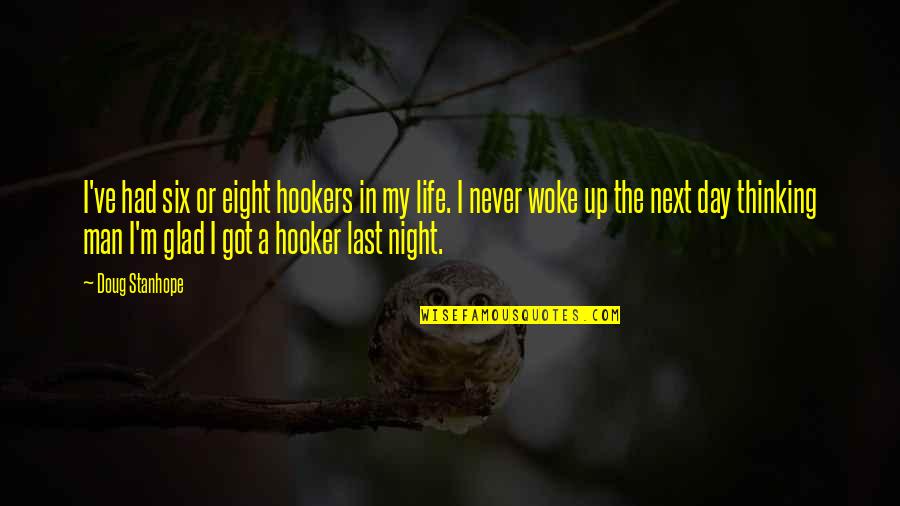 I've had six or eight hookers in my life. I never woke up the next day thinking man I'm glad I got a hooker last night. —
Doug Stanhope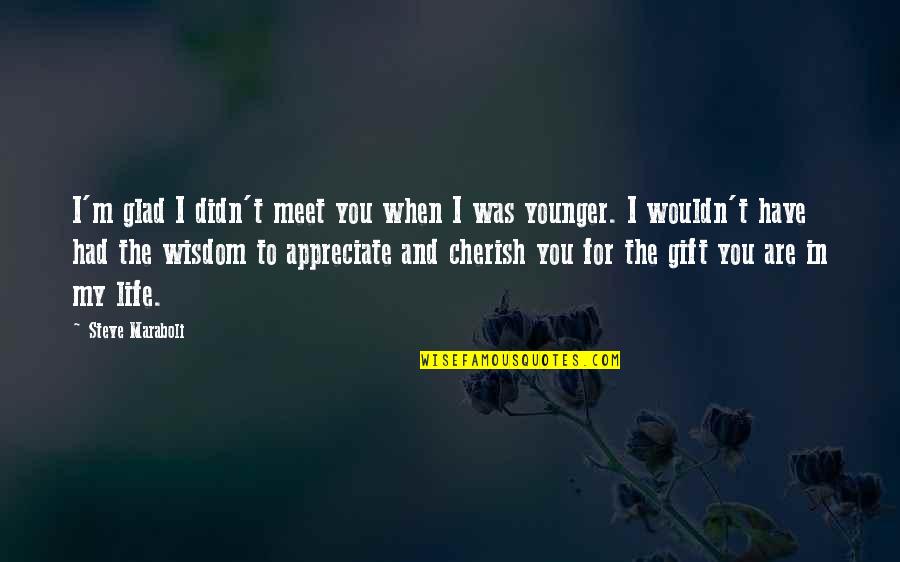 I'm glad I didn't meet you when I was younger. I wouldn't have had the wisdom to appreciate and cherish you for the gift you are in my life. —
Steve Maraboli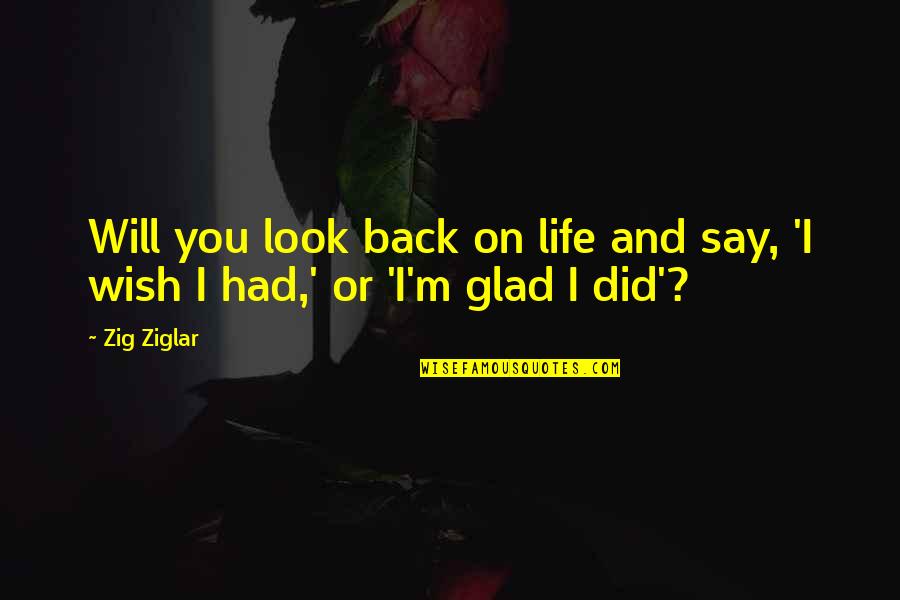 Will you look back on life and say, 'I wish I had,' or 'I'm glad I did'? —
Zig Ziglar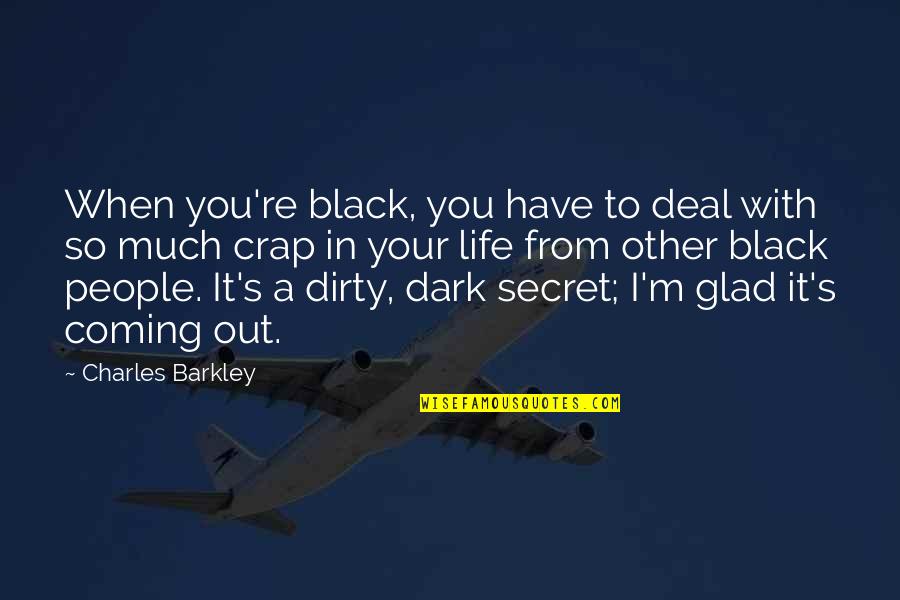 When you're black, you have to deal with so much crap in your life from other black people. It's a dirty, dark secret; I'm glad it's coming out. —
Charles Barkley