Giving Your Life To God Quotes
Collection of top 44 famous quotes about Giving Your Life To God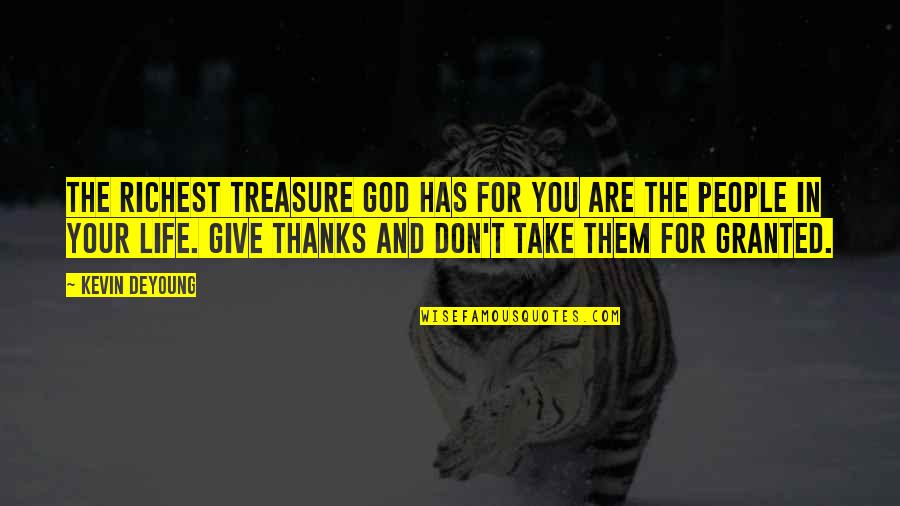 The richest treasure God has for you are the people in your life. Give thanks and don't take them for granted.
—
Kevin DeYoung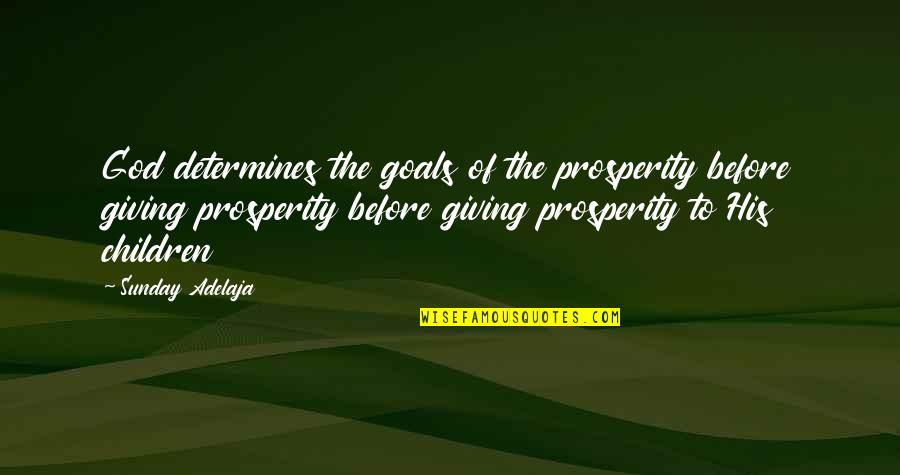 God determines the goals of the prosperity before giving prosperity before giving prosperity to His children
—
Sunday Adelaja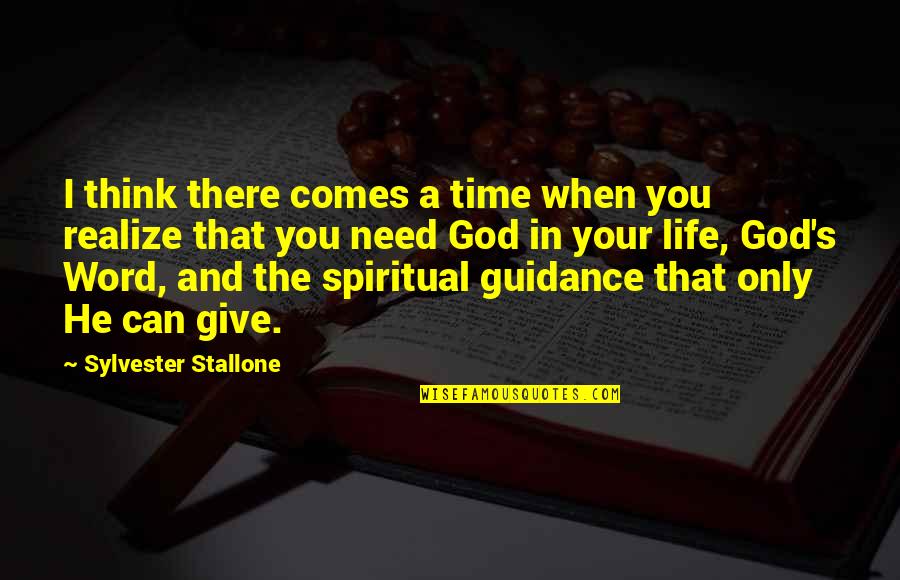 I think there comes a time when you realize that you need God in your life, God's Word, and the spiritual guidance that only He can give.
—
Sylvester Stallone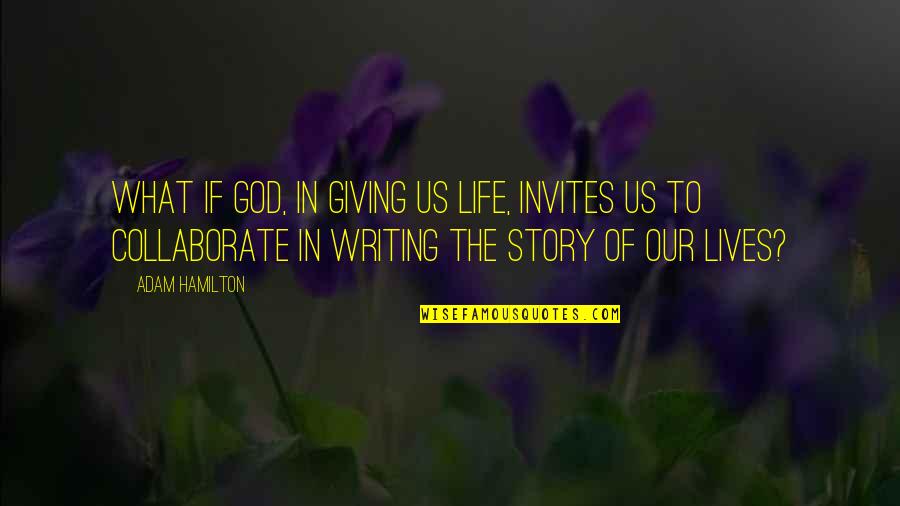 What if God, in giving us life, invites us to collaborate in writing the story of our lives?
—
Adam Hamilton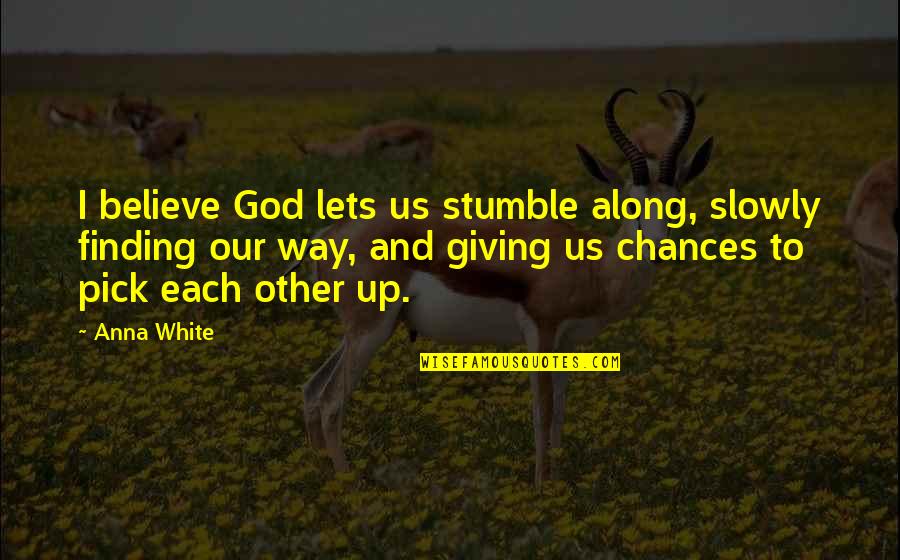 I believe God lets us stumble along, slowly finding our way, and giving us chances to pick each other up.
—
Anna White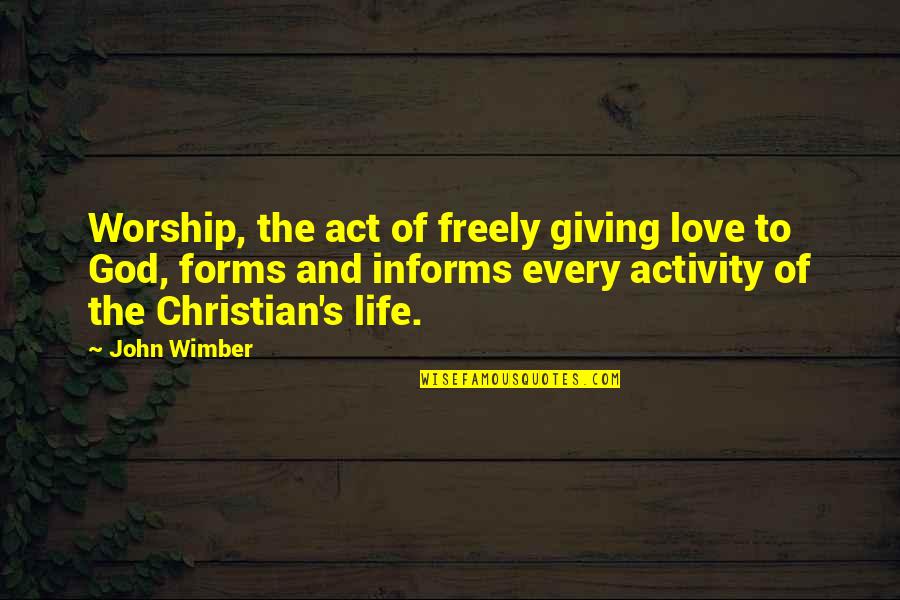 Worship, the act of freely giving love to God, forms and informs every activity of the Christian's life.
—
John Wimber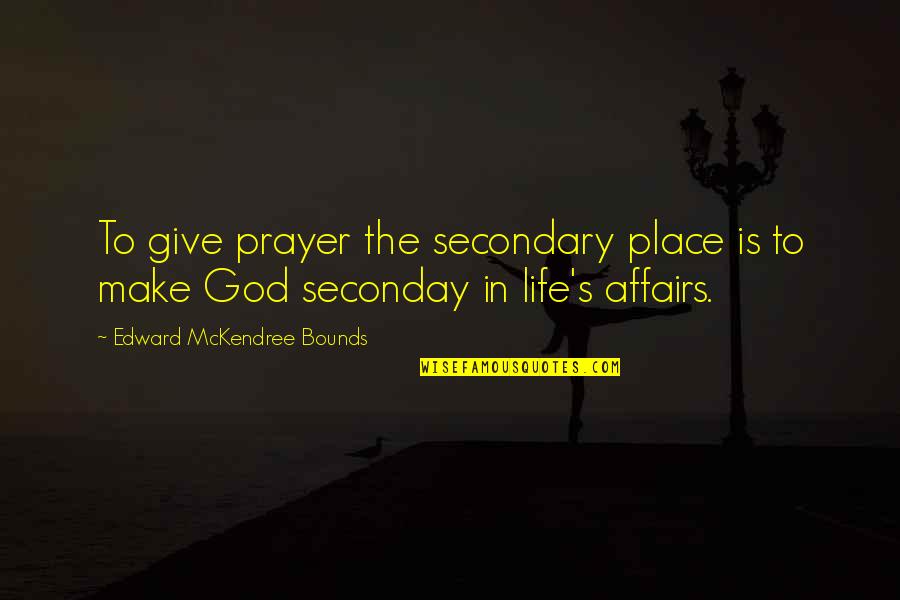 To give prayer the secondary place is to make God seconday in life's affairs.
—
Edward McKendree Bounds
Being mortal, never pray for an untroubled life. Rather, ask the God to give you an enduring heart.
—
Menander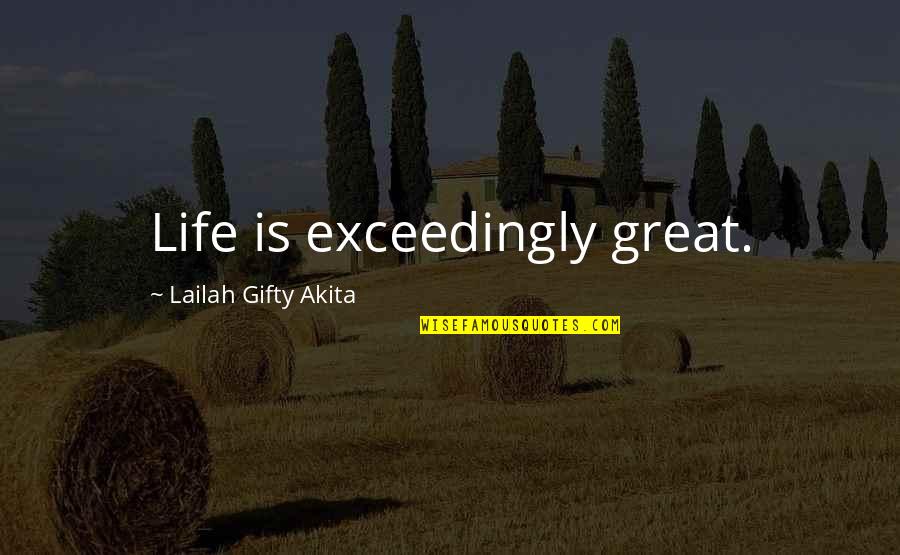 Life is exceedingly great.
—
Lailah Gifty Akita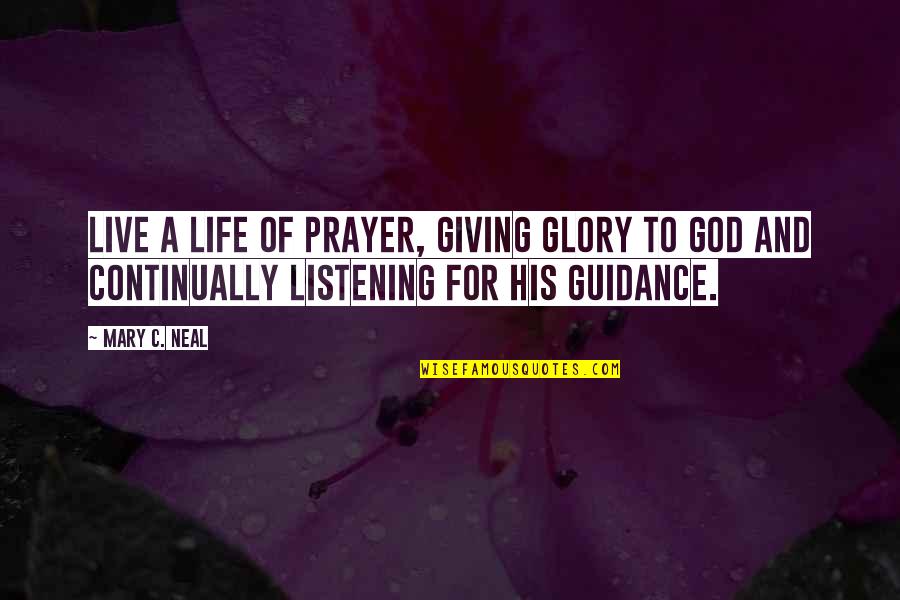 Live a life of prayer, giving glory to God and continually listening for His guidance.
—
Mary C. Neal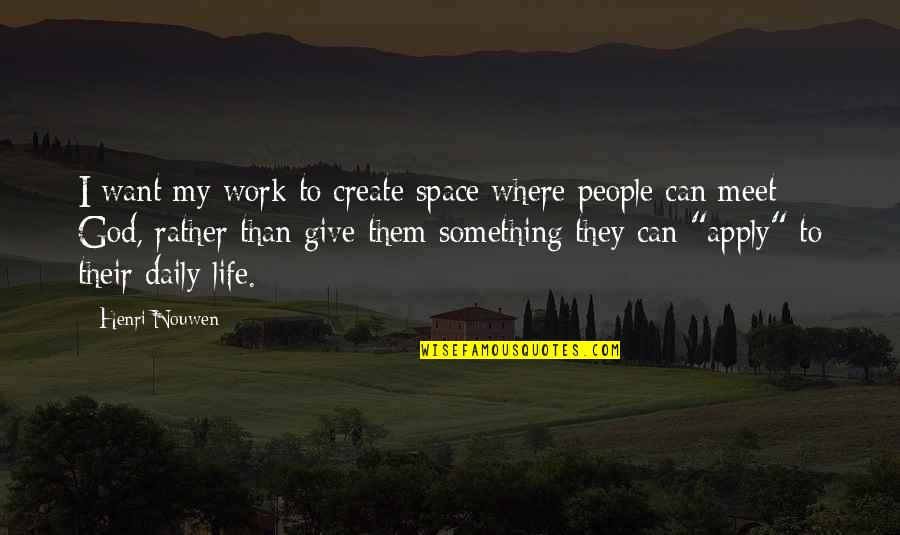 I want my work to create space where people can meet God, rather than give them something they can "apply" to their daily life.
—
Henri Nouwen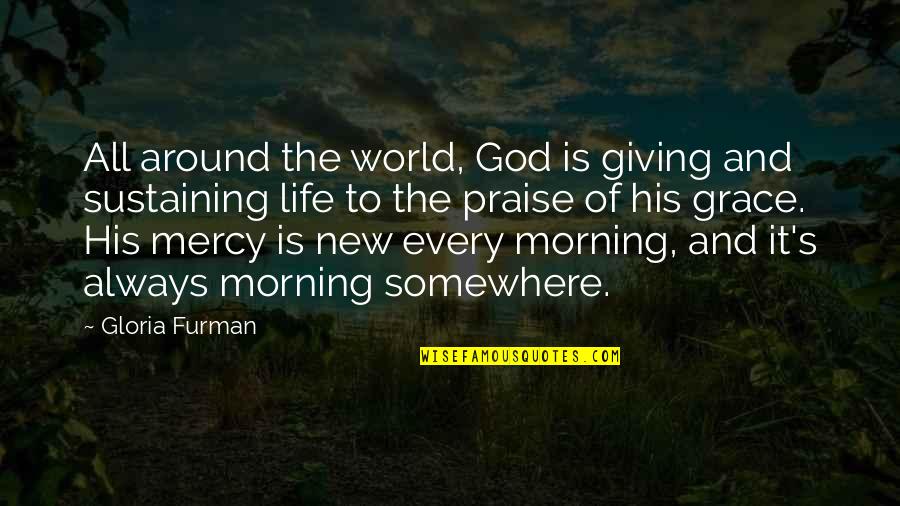 All around the world, God is giving and sustaining life to the praise of his grace. His mercy is new every morning, and it's always morning somewhere. —
Gloria Furman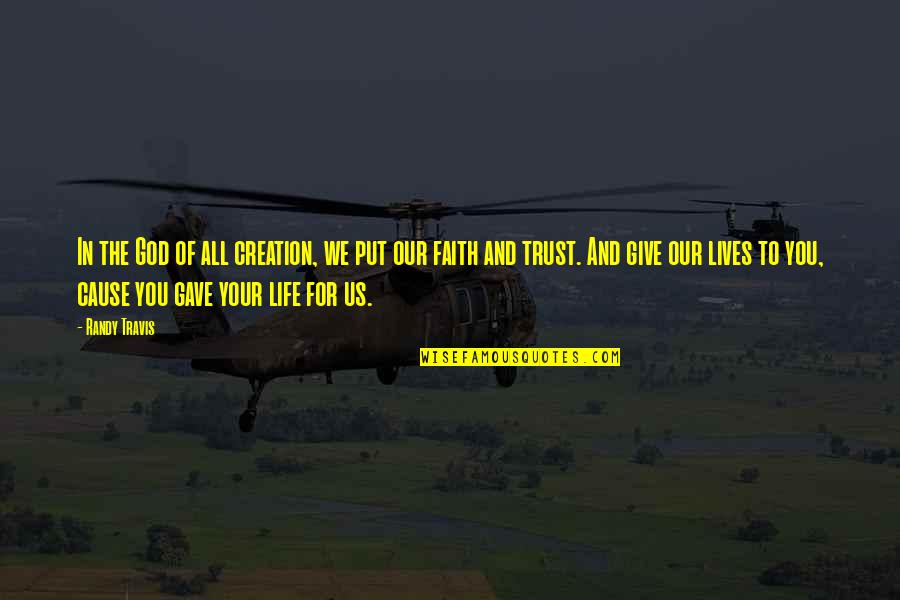 In the God of all creation, we put our faith and trust. And give our lives to you, cause you gave your life for us. —
Randy Travis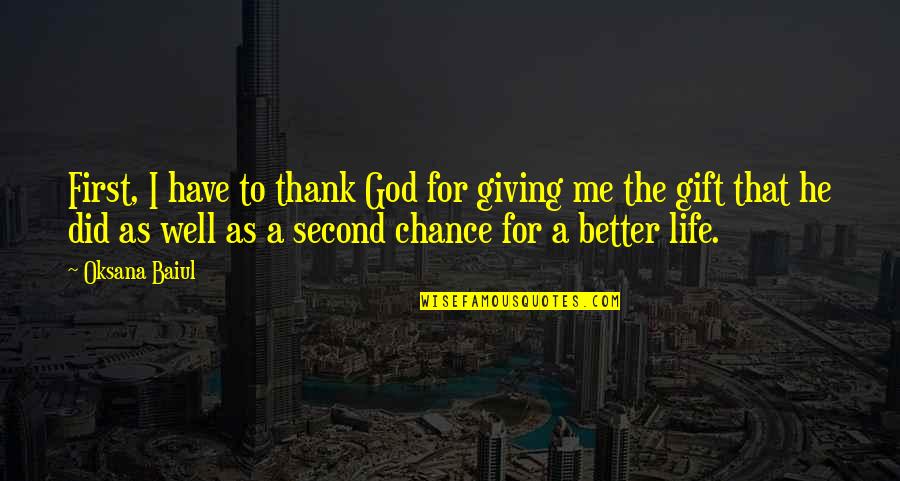 First, I have to thank God for giving me the gift that he did as well as a second chance for a better life. —
Oksana Baiul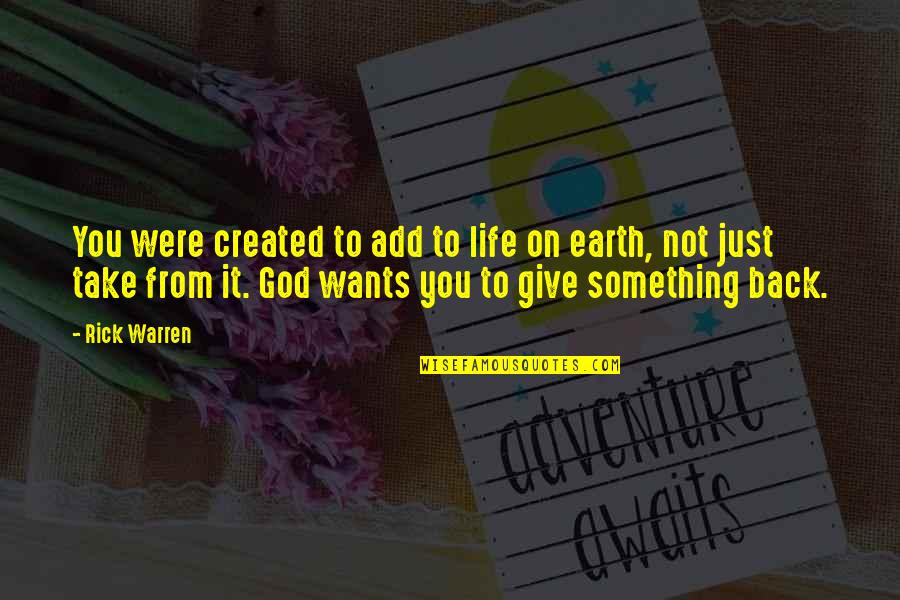 You were created to add to life on earth, not just take from it. God wants you to give something back. —
Rick Warren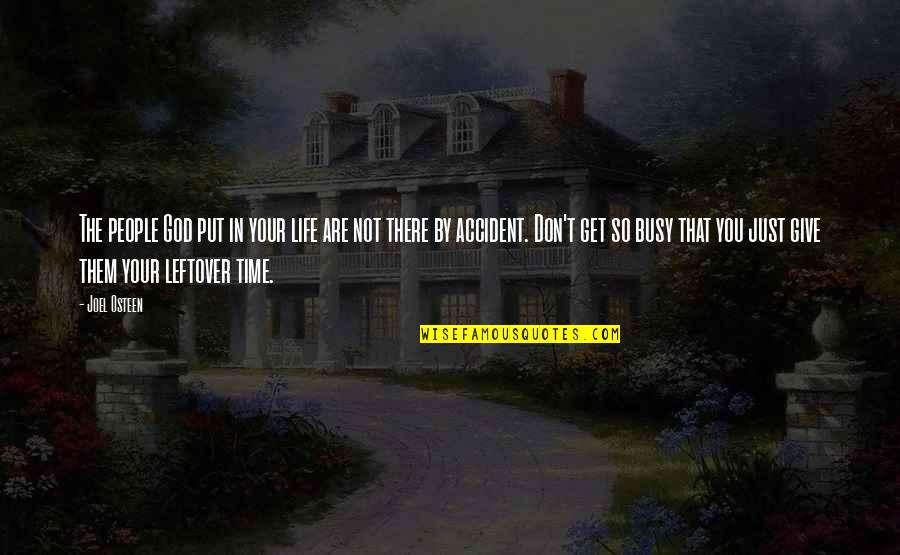 The people God put in your life are not there by accident. Don't get so busy that you just give them your leftover time. —
Joel Osteen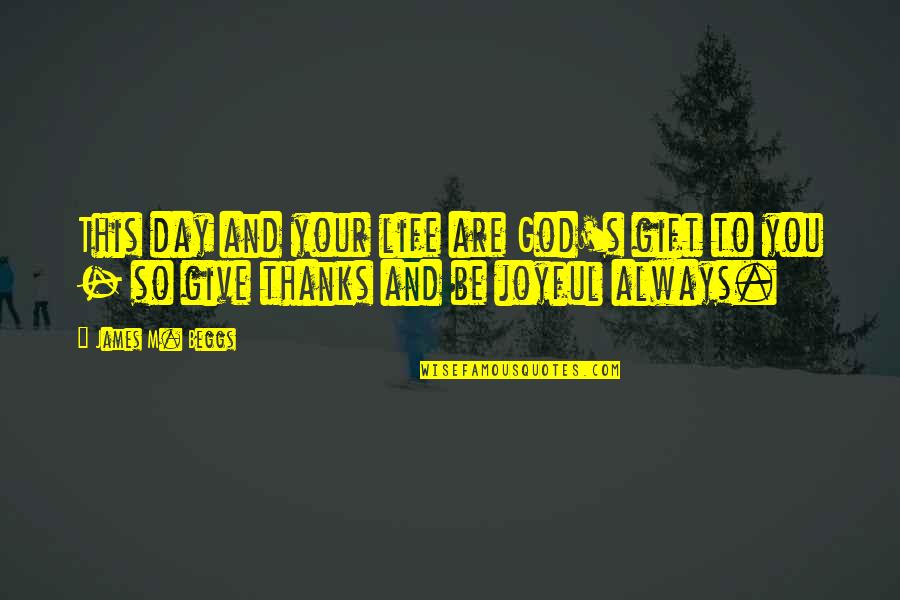 This day and your life are God's gift to you - so give thanks and be joyful always. —
James M. Beggs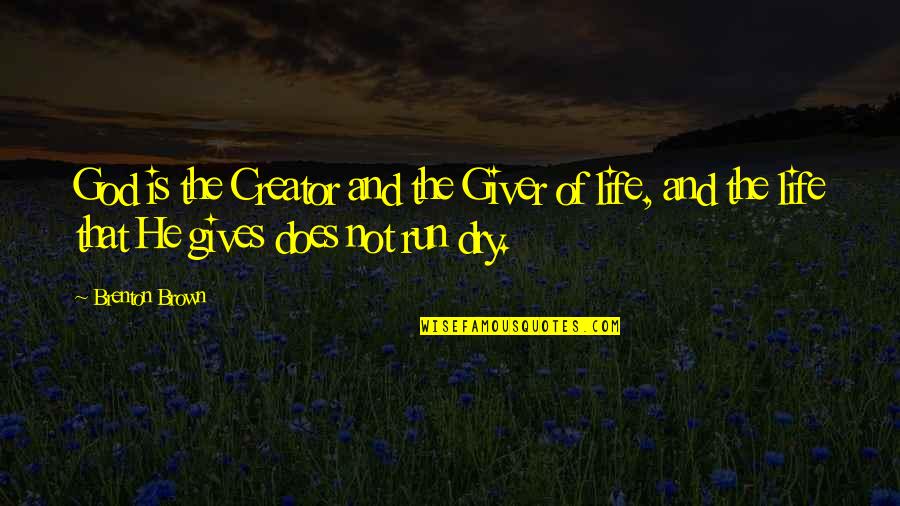 God is the Creator and the Giver of life, and the life that He gives does not run dry. —
Brenton Brown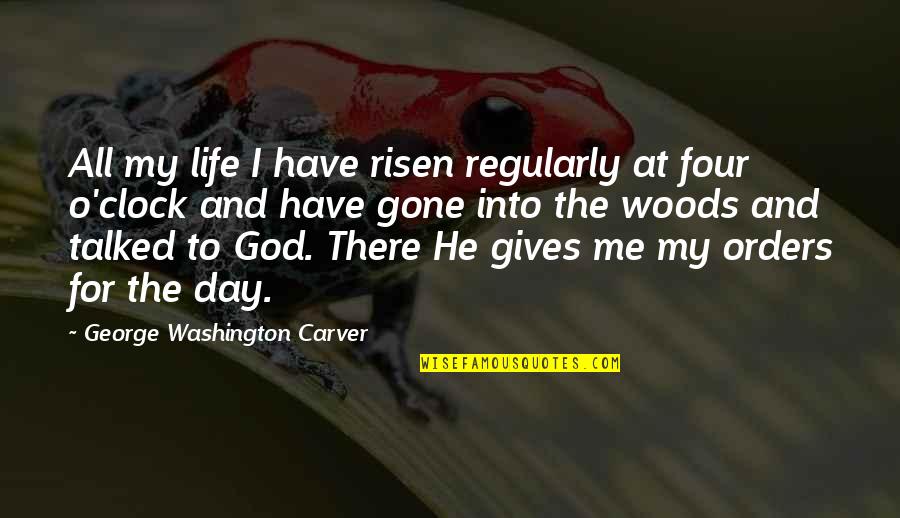 All my life I have risen regularly at four o'clock and have gone into the woods and talked to God. There He gives me my orders for the day. —
George Washington Carver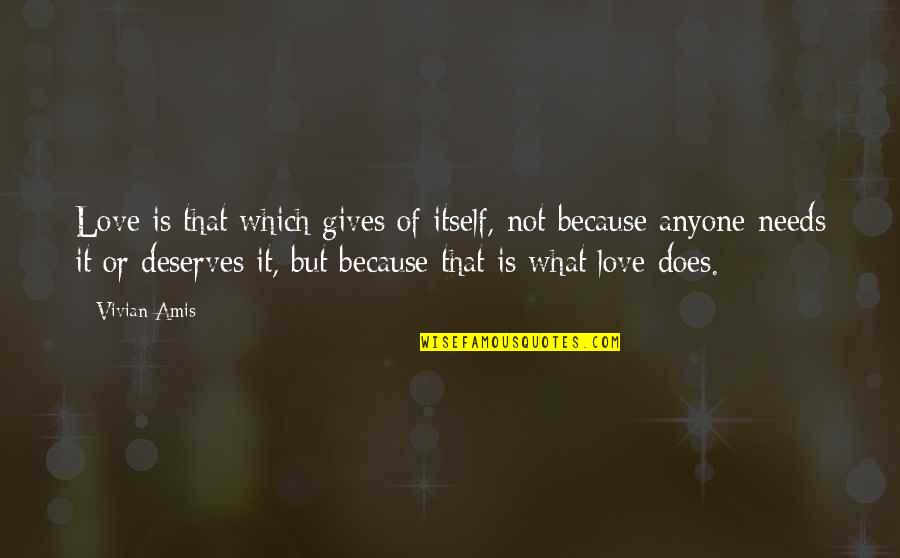 Love is that which gives of itself, not because anyone needs it or deserves it, but because that is what love does. —
Vivian Amis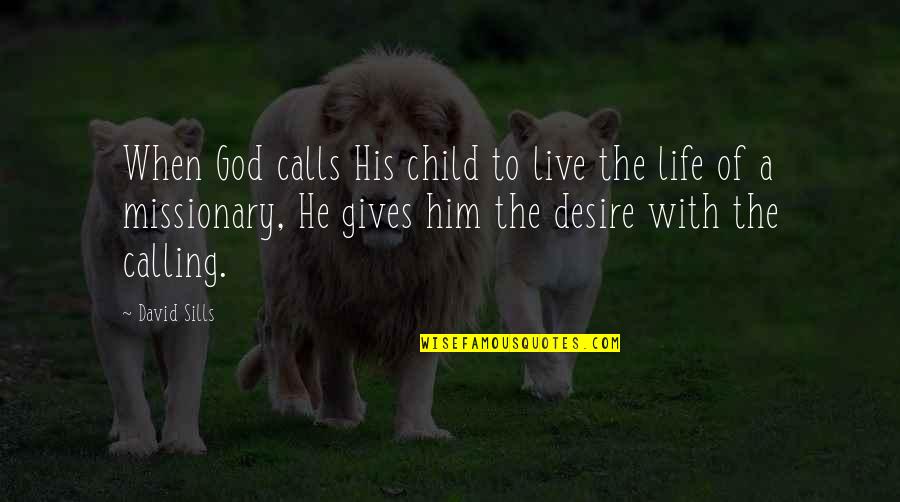 When God calls His child to live the life of a missionary, He gives him the desire with the calling. —
David Sills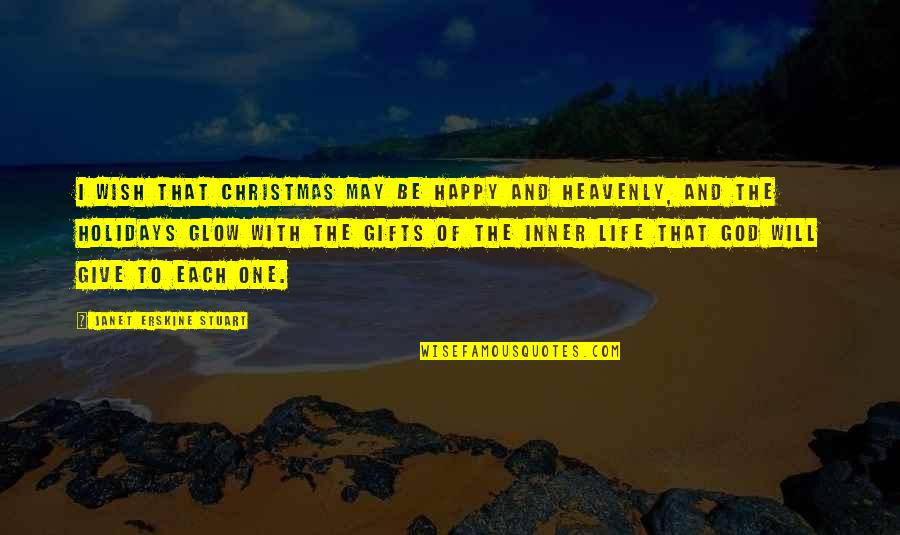 I wish that Christmas may be happy and heavenly, and the holidays glow with the gifts of the inner life that God will give to each one. —
Janet Erskine Stuart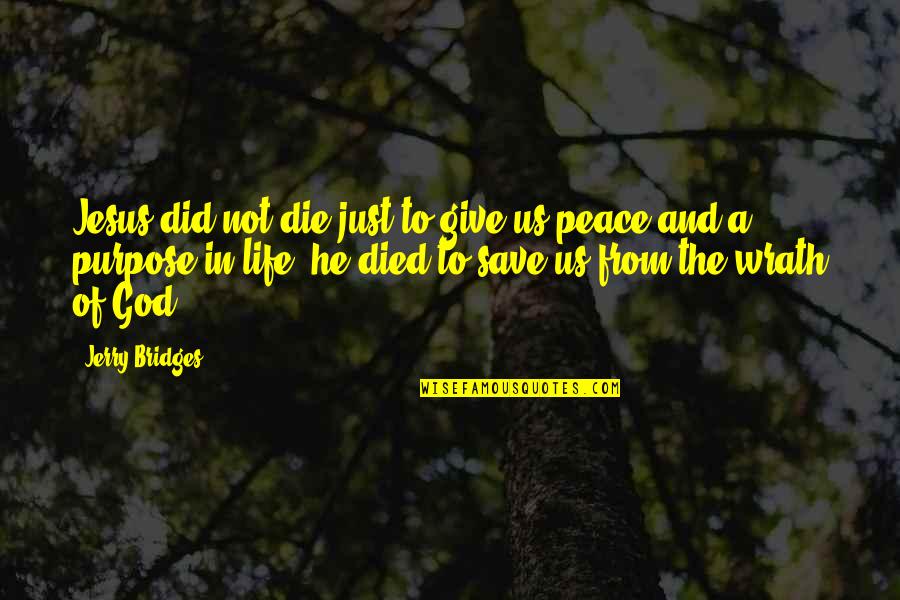 Jesus did not die just to give us peace and a purpose in life; he died to save us from the wrath of God. —
Jerry Bridges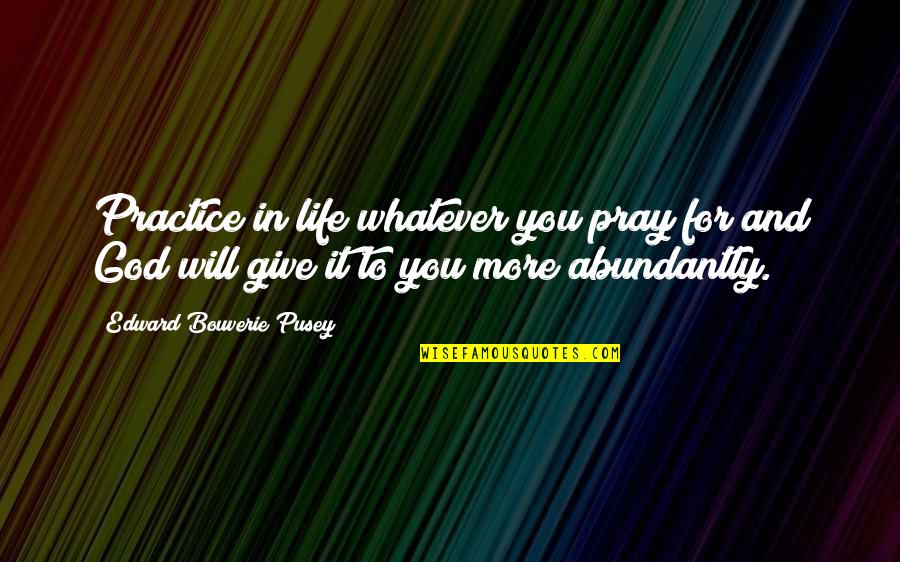 Practice in life whatever you pray for and God will give it to you more abundantly. —
Edward Bouverie Pusey
The religion is a personal thing in my life and fighting in the ring, it's boxing. It's my profession. God always gives me strength. —
Manny Pacquiao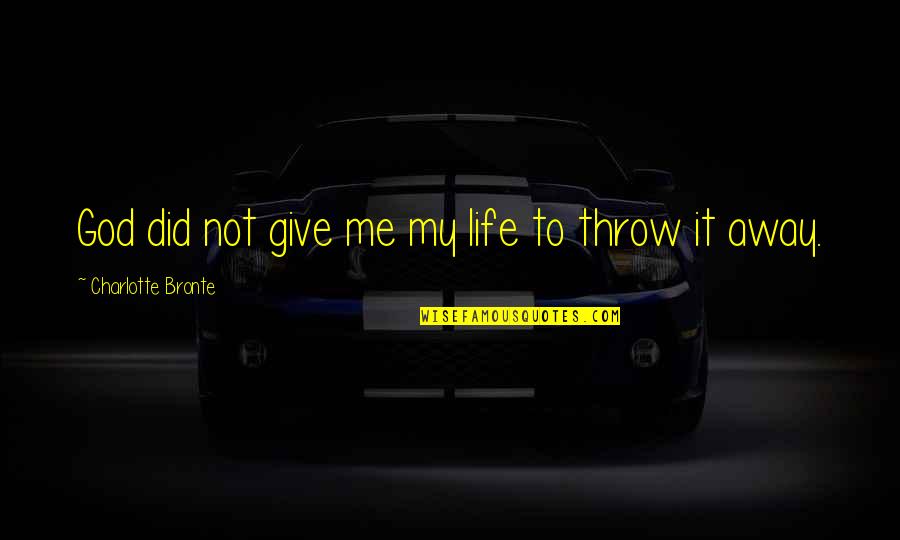 God did not give me my life to throw it away. —
Charlotte Bronte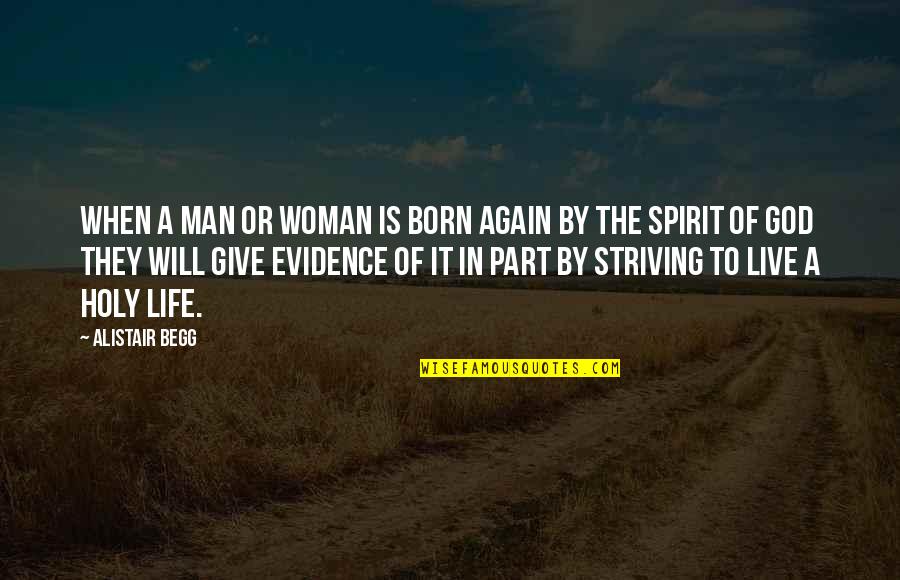 When a man or woman is born again by the Spirit of God they will give evidence of it in part by striving to live a holy life. —
Alistair Begg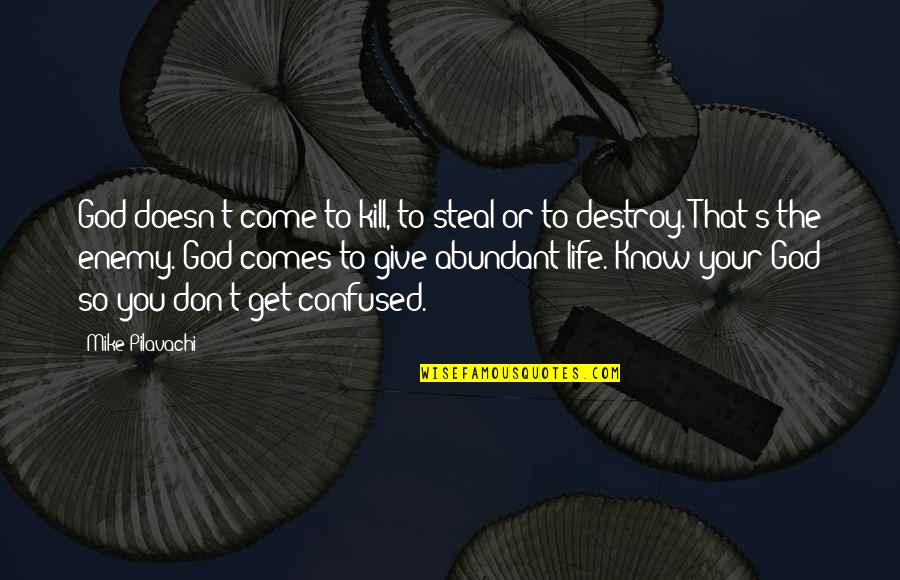 God doesn't come to kill, to steal or to destroy. That's the enemy. God comes to give abundant life. Know your God so you don't get confused. —
Mike Pilavachi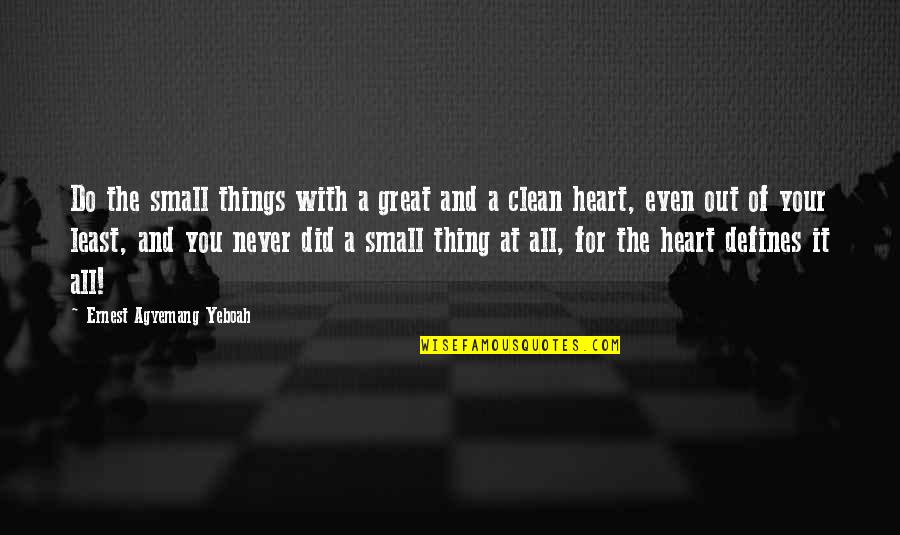 Do the small things with a great and a clean heart, even out of your least, and you never did a small thing at all, for the heart defines it all! —
Ernest Agyemang Yeboah
Give your life to God; he can do more with it than you can! —
Dwight L. Moody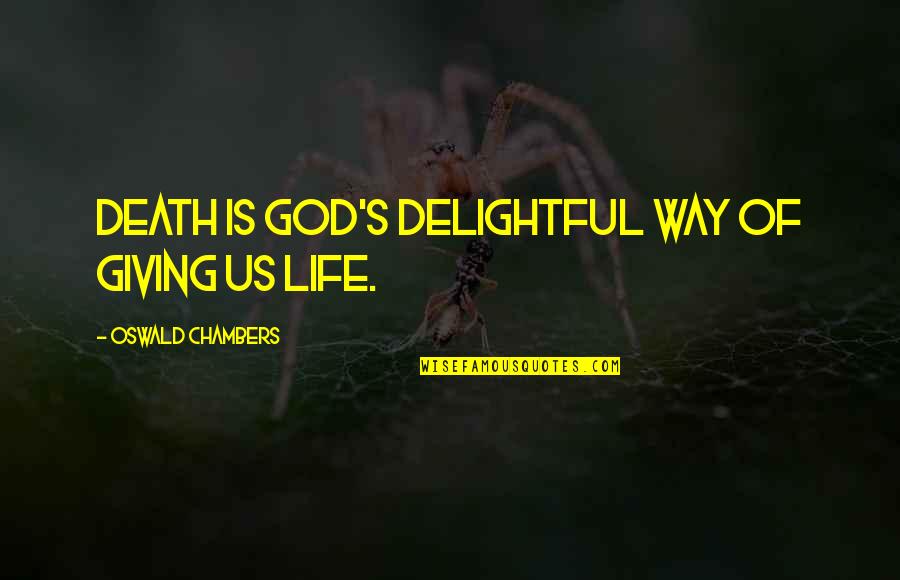 Death is God's delightful way of giving us life. —
Oswald Chambers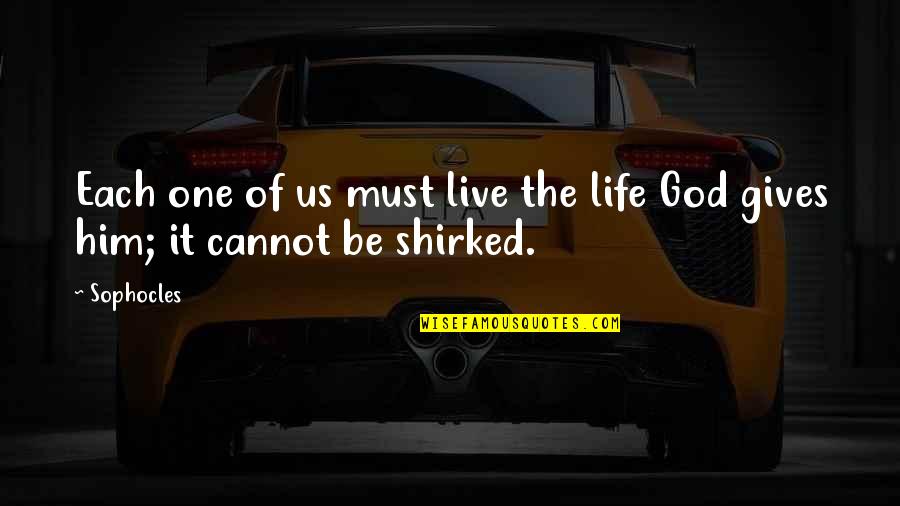 Each one of us must live the life God gives him; it cannot be shirked. —
Sophocles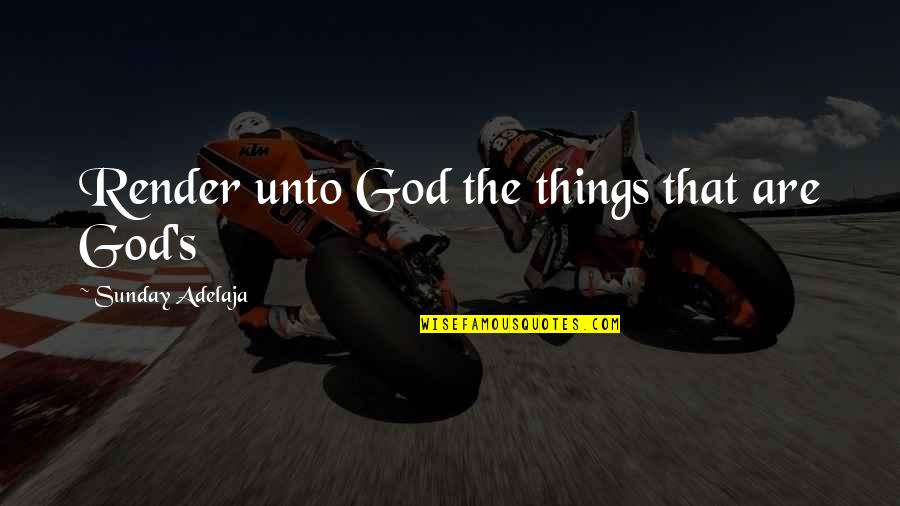 Render unto God the things that are God's —
Sunday Adelaja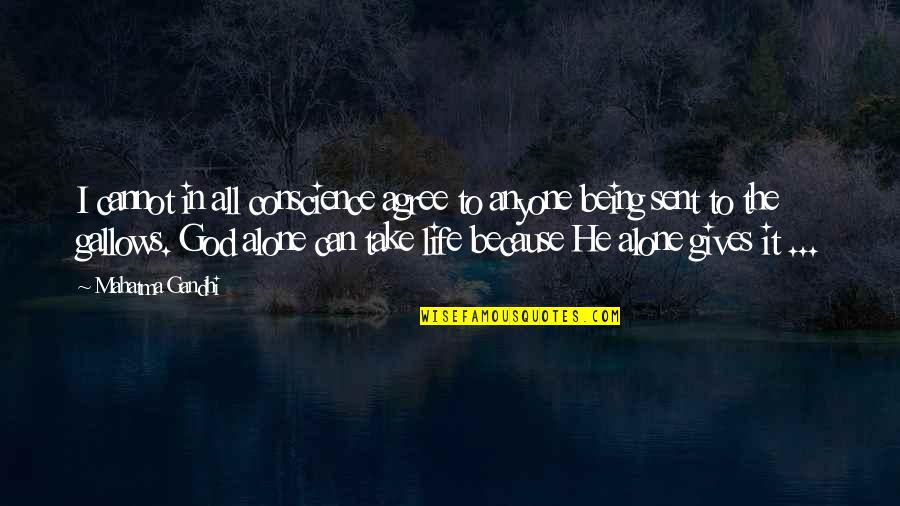 I cannot in all conscience agree to anyone being sent to the gallows. God alone can take life because He alone gives it ... —
Mahatma Gandhi
God giving man life and taking it away is not nearly so bad as God taking away childhood and giving him life. —
James Gunn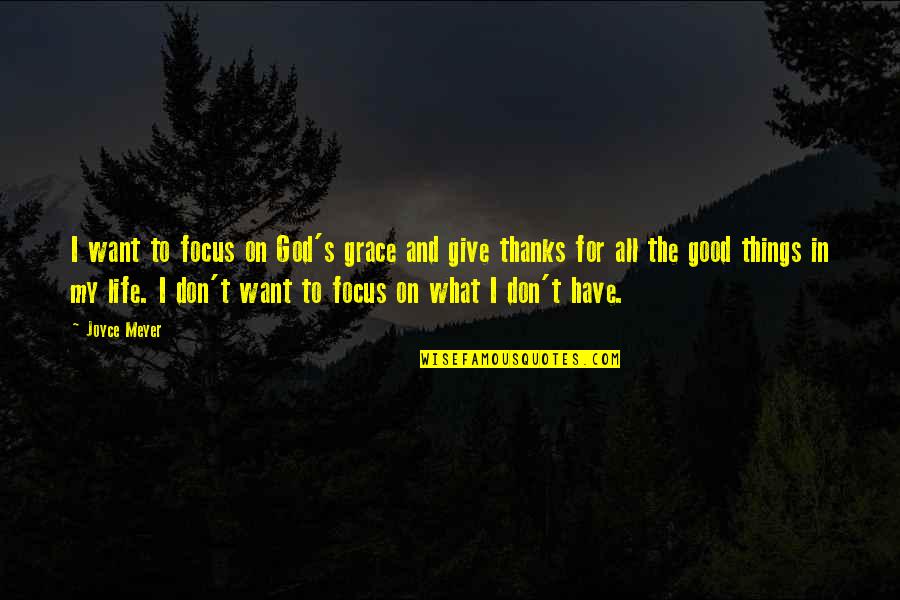 I want to focus on God's grace and give thanks for all the good things in my life. I don't want to focus on what I don't have. —
Joyce Meyer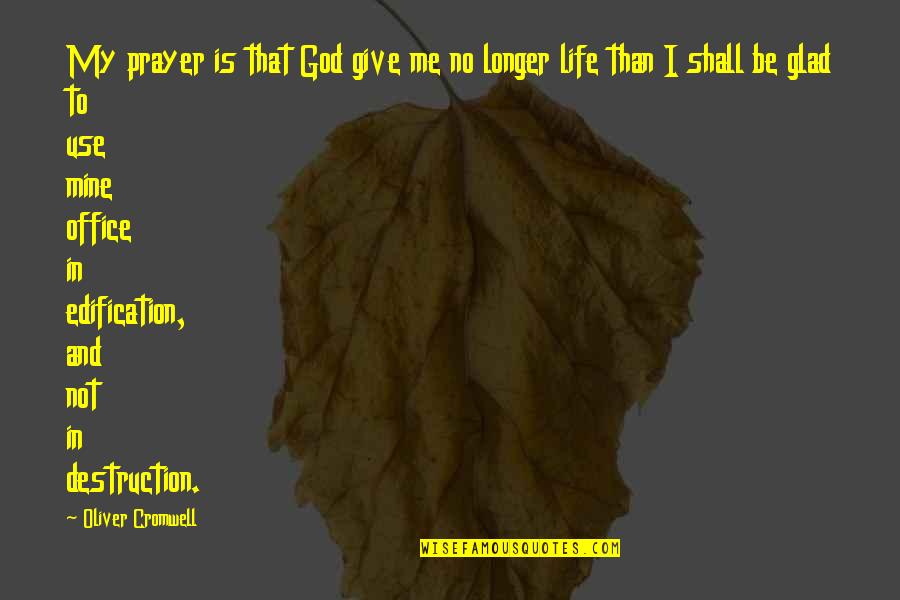 My prayer is that God give me no longer life than I shall be glad to use mine office in edification, and not in destruction. —
Oliver Cromwell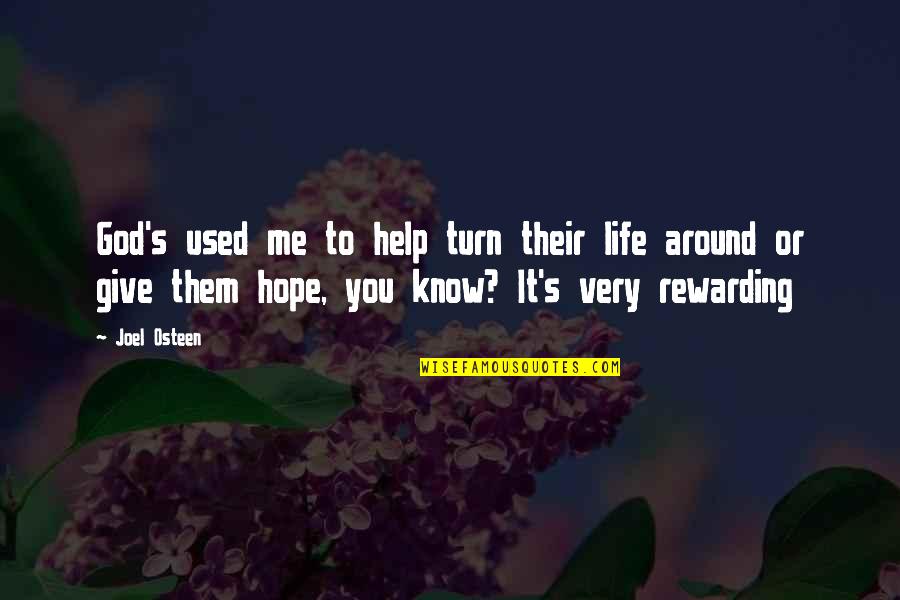 God's used me to help turn their life around or give them hope, you know? It's very rewarding —
Joel Osteen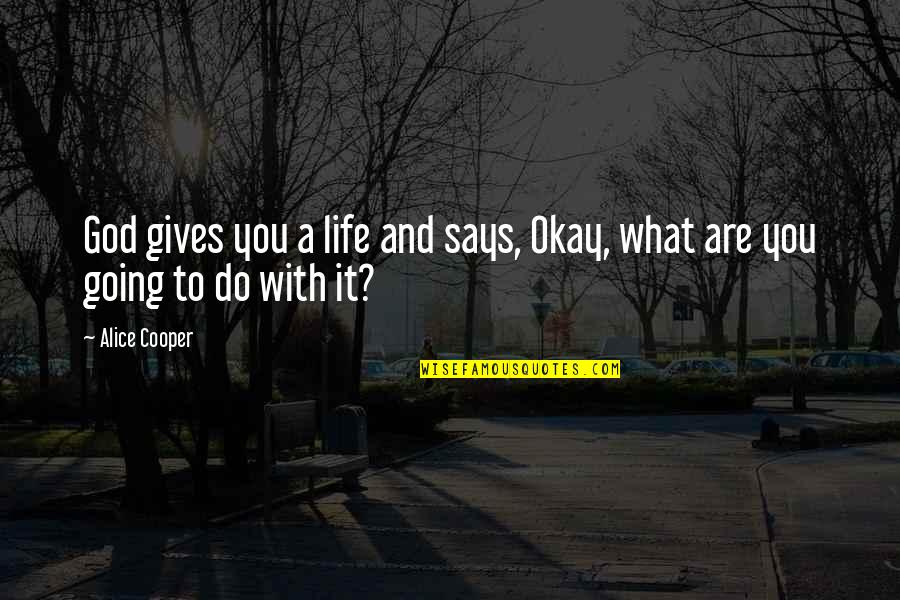 God gives you a life and says, Okay, what are you going to do with it? —
Alice Cooper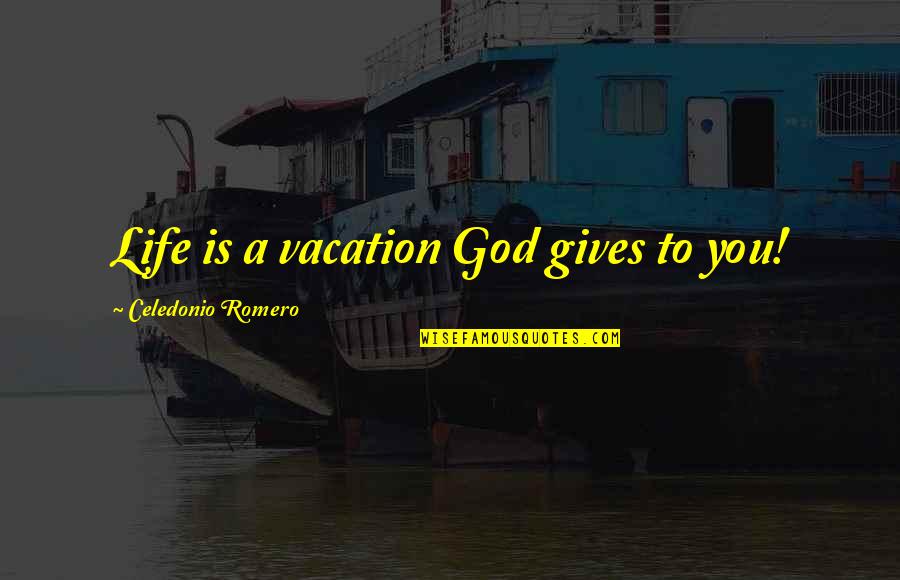 Life is a vacation God gives to you! —
Celedonio Romero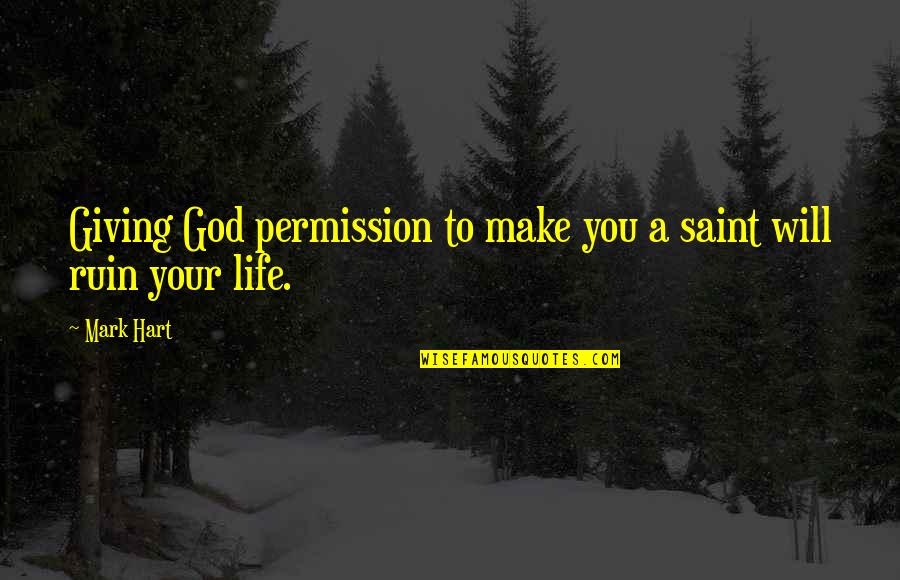 Giving God permission to make you a saint will ruin your life. —
Mark Hart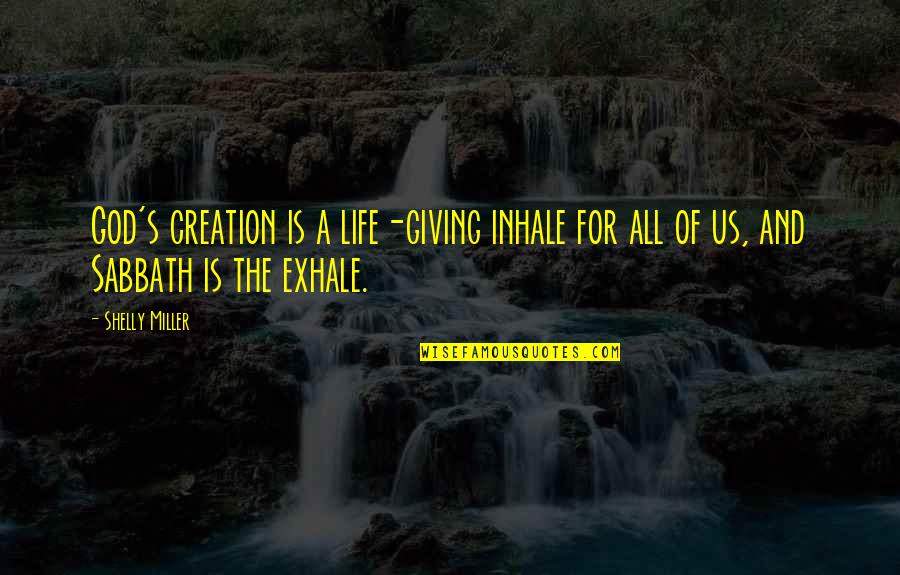 God's creation is a life-giving inhale for all of us, and Sabbath is the exhale. —
Shelly Miller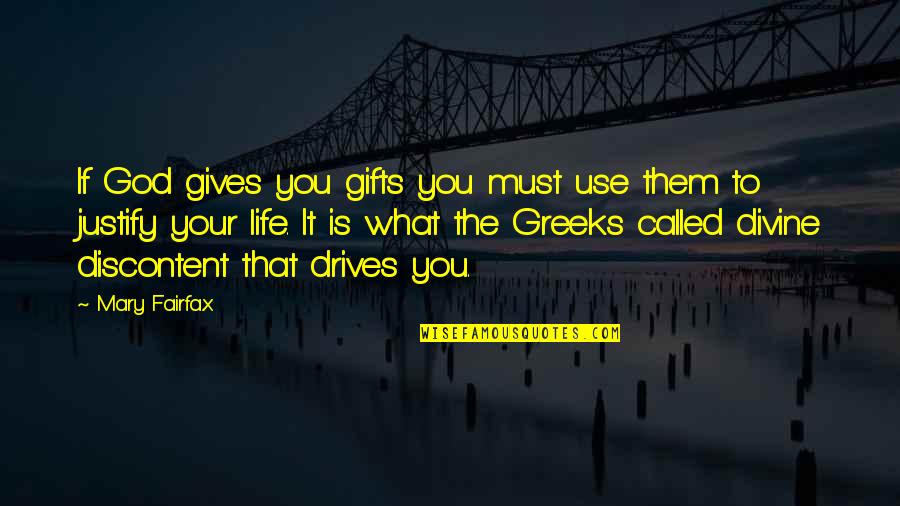 If God gives you gifts you must use them to justify your life. It is what the Greeks called divine discontent that drives you. —
Mary Fairfax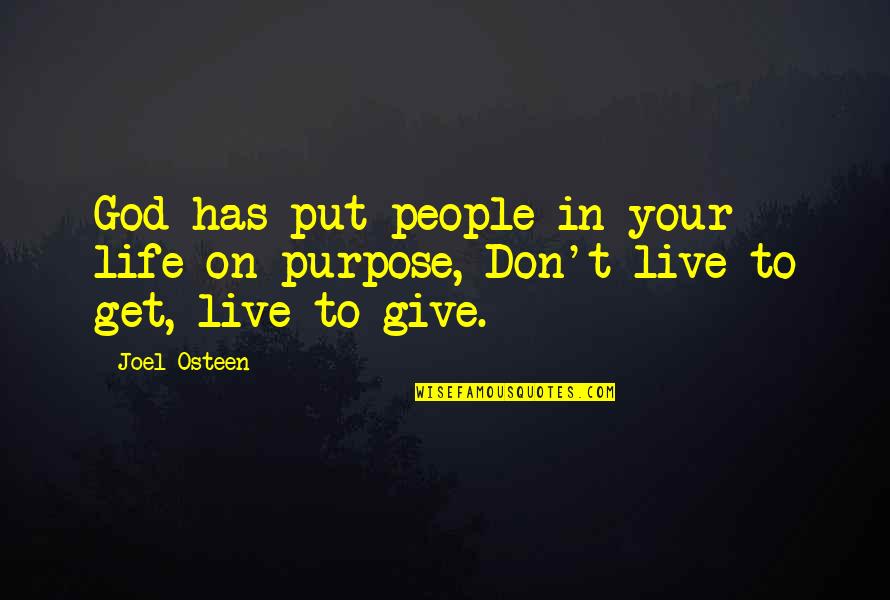 God has put people in your life on purpose, Don't live to get, live to give. —
Joel Osteen