Give Back Love Quotes
Collection of top 63 famous quotes about Give Back Love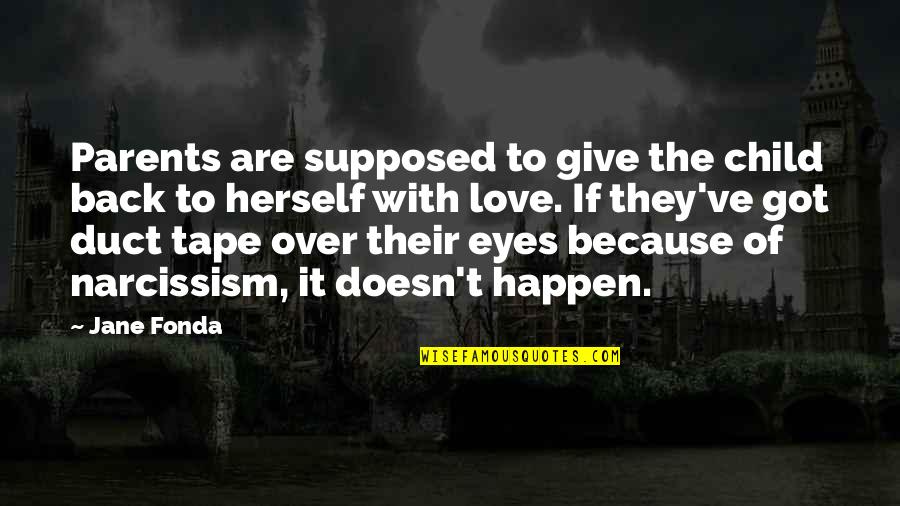 Parents are supposed to give the child back to herself with love. If they've got duct tape over their eyes because of narcissism, it doesn't happen.
—
Jane Fonda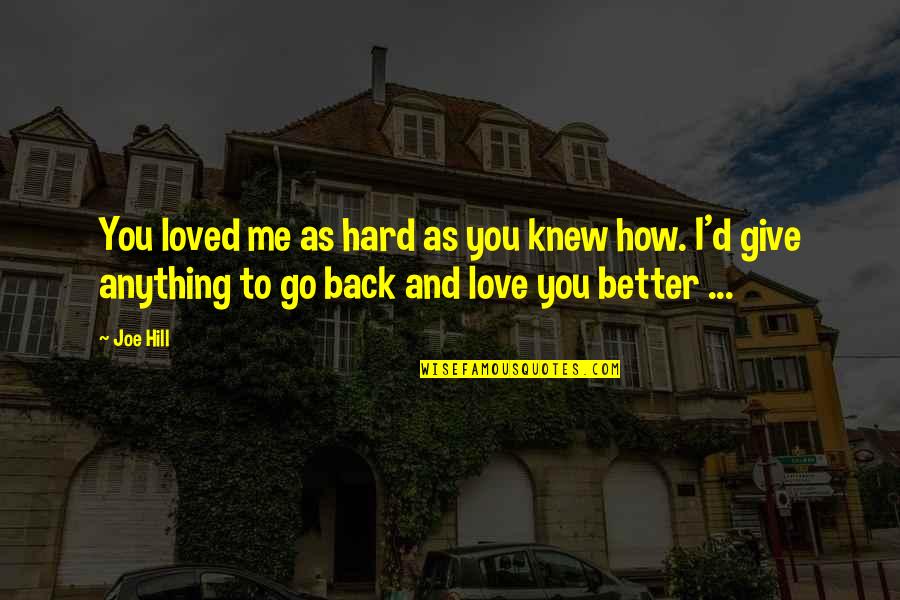 You loved me as hard as you knew how. I'd give anything to go back and love you better ...
—
Joe Hill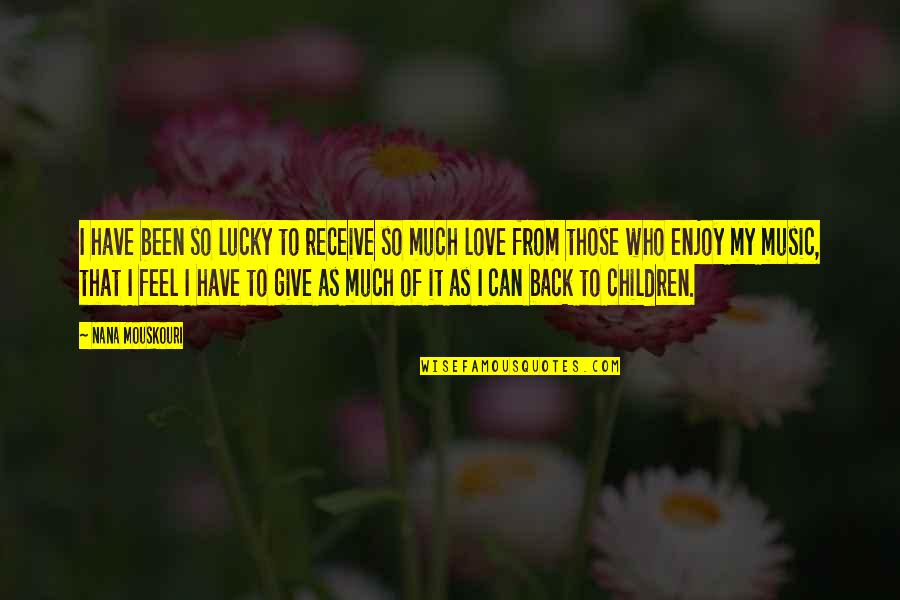 I have been so lucky to receive so much love from those who enjoy my music, that I feel I have to give as much of it as I can back to children.
—
Nana Mouskouri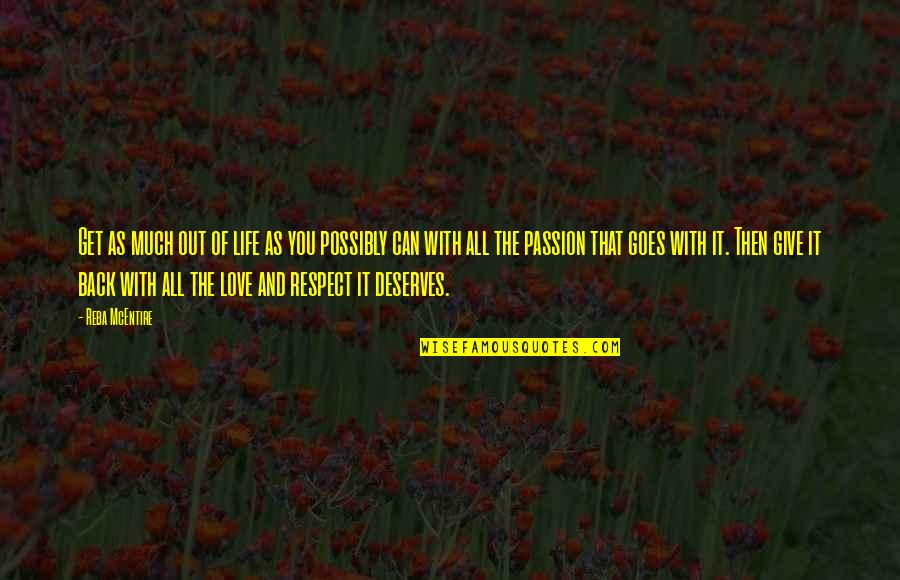 Get as much out of life as you possibly can with all the passion that goes with it. Then give it back with all the love and respect it deserves.
—
Reba McEntire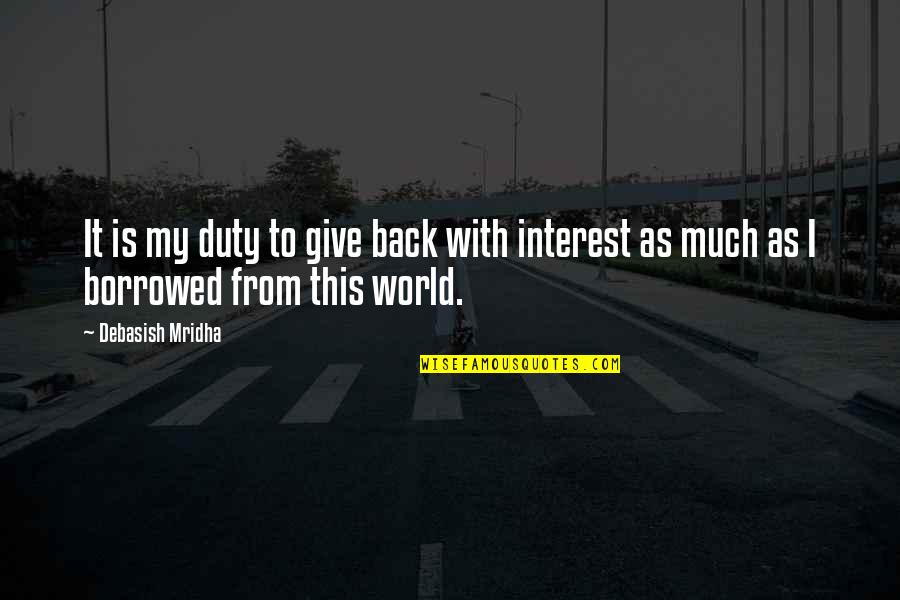 It is my duty to give back with interest as much as I borrowed from this world.
—
Debasish Mridha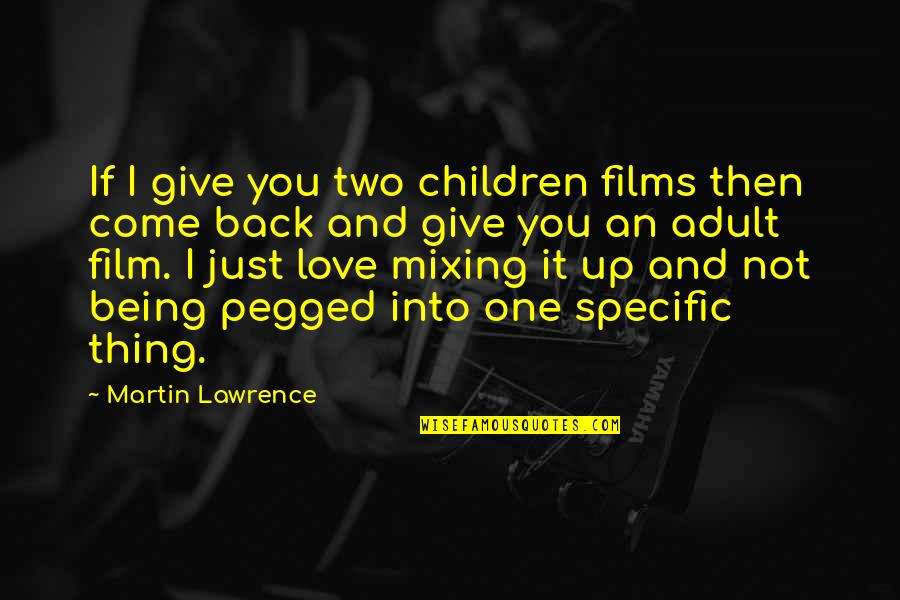 If I give you two children films then come back and give you an adult film. I just love mixing it up and not being pegged into one specific thing.
—
Martin Lawrence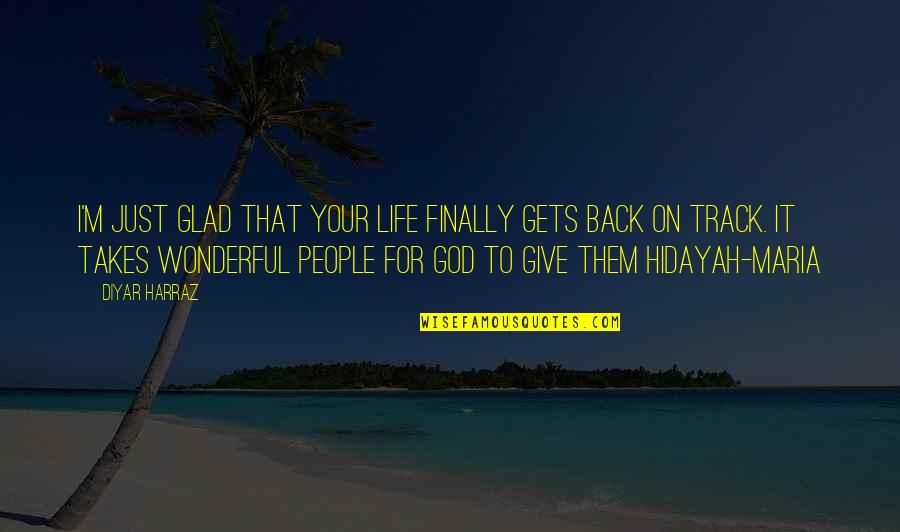 I'm just glad that your life finally gets back on track. It takes wonderful people for God to give them hidayah-Maria
—
Diyar Harraz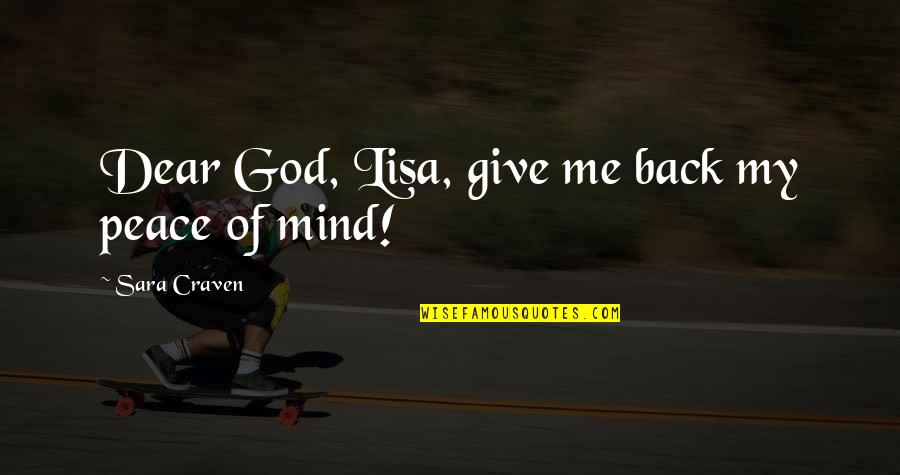 Dear God, Lisa, give me back my peace of mind!
—
Sara Craven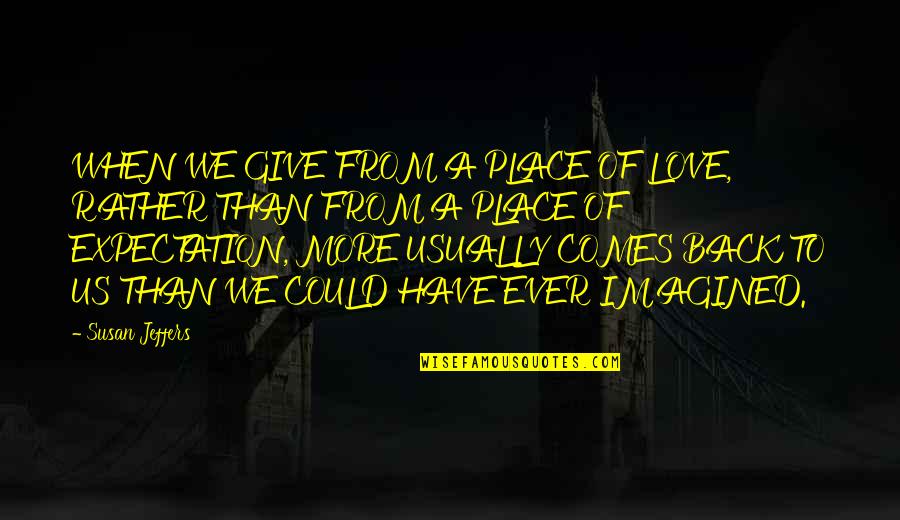 WHEN WE GIVE FROM A PLACE OF LOVE, RATHER THAN FROM A PLACE OF EXPECTATION, MORE USUALLY COMES BACK TO US THAN WE COULD HAVE EVER IMAGINED.
—
Susan Jeffers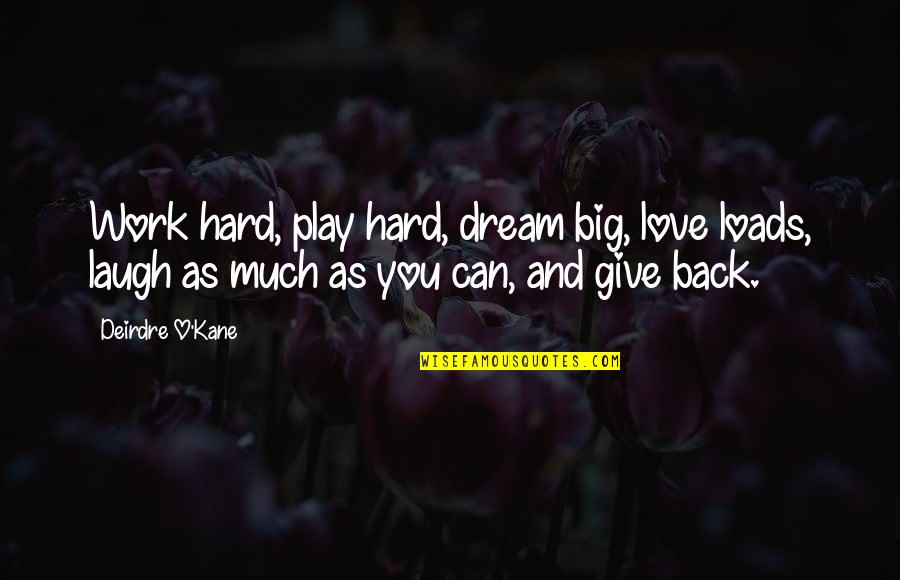 Work hard, play hard, dream big, love loads, laugh as much as you can, and give back.
—
Deirdre O'Kane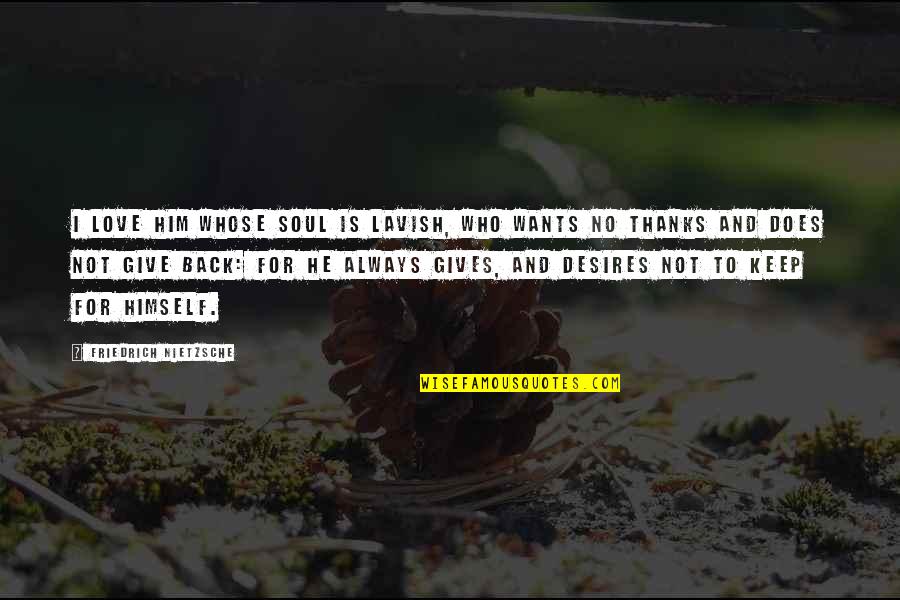 I love him whose soul is lavish, who wants no thanks and does not give back: for he always gives, and desires not to keep for himself.
—
Friedrich Nietzsche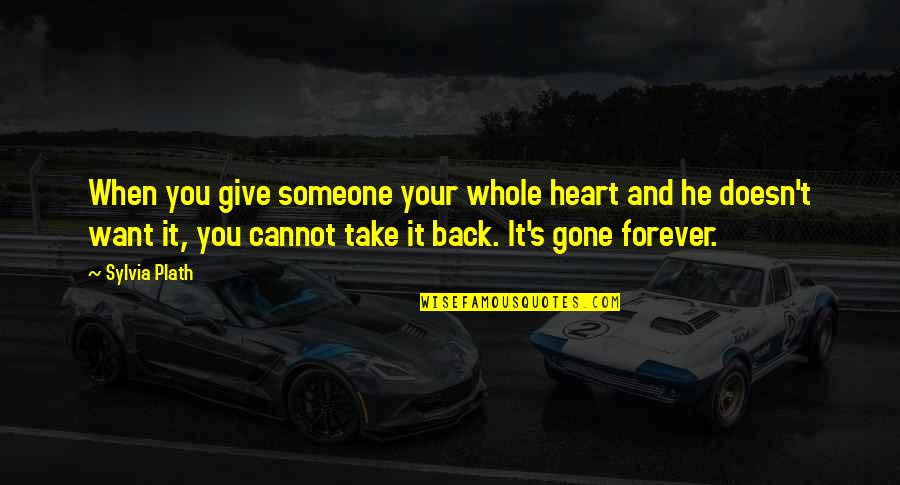 When you give someone your whole heart and he doesn't want it, you cannot take it back. It's gone forever.
—
Sylvia Plath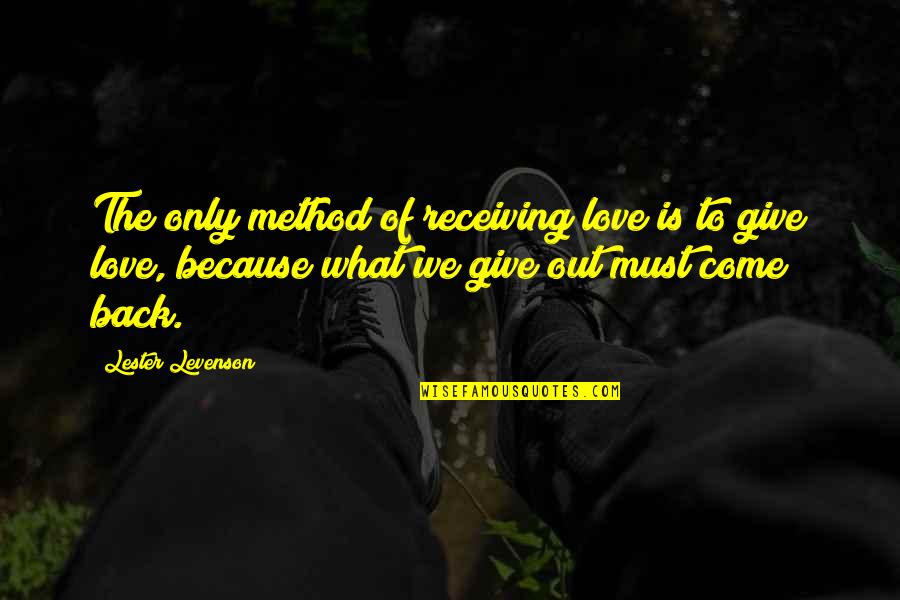 The only method of receiving love is to give love, because what we give out must come back. —
Lester Levenson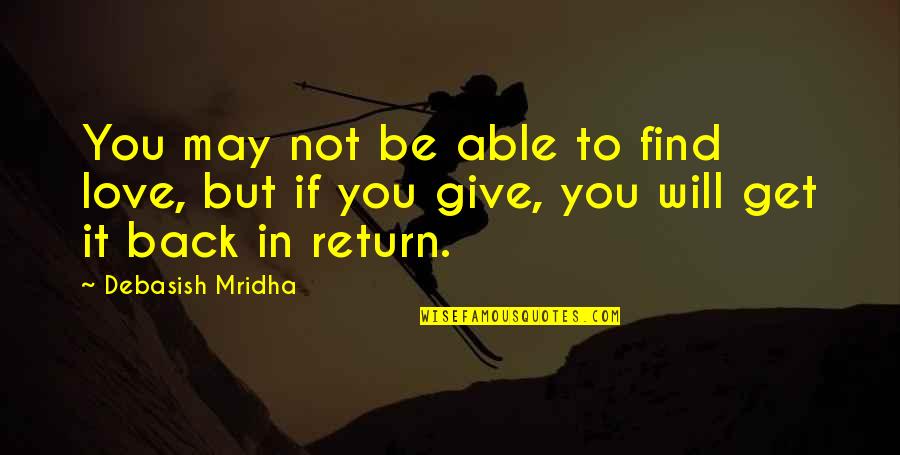 You may not be able to find love, but if you give, you will get it back in return. —
Debasish Mridha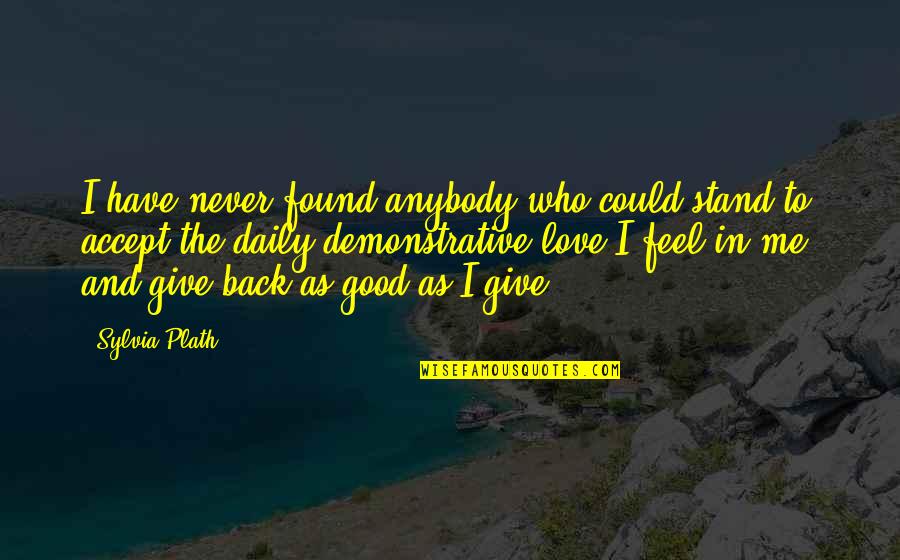 I have never found anybody who could stand to accept the daily demonstrative love I feel in me, and give back as good as I give. —
Sylvia Plath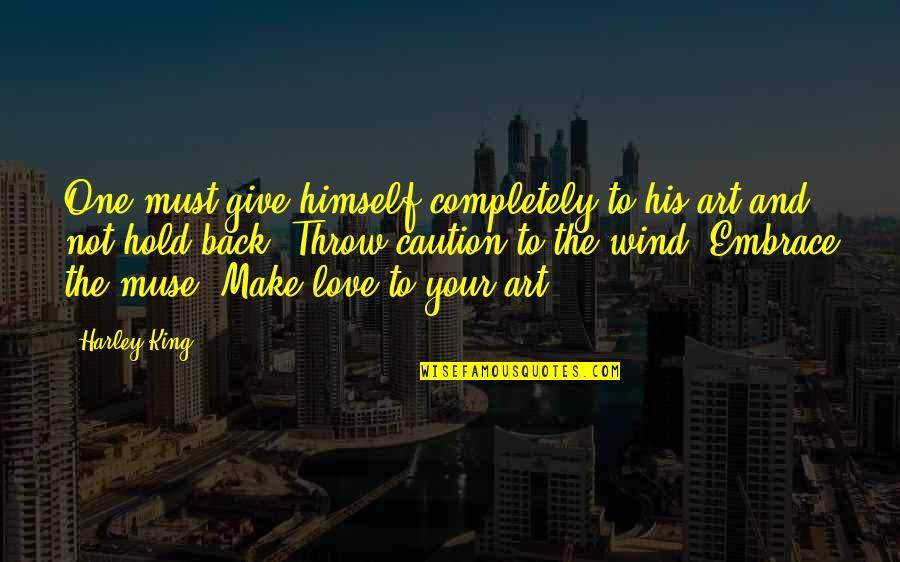 One must give himself completely to his art and not hold back. Throw caution to the wind. Embrace the muse. Make love to your art. —
Harley King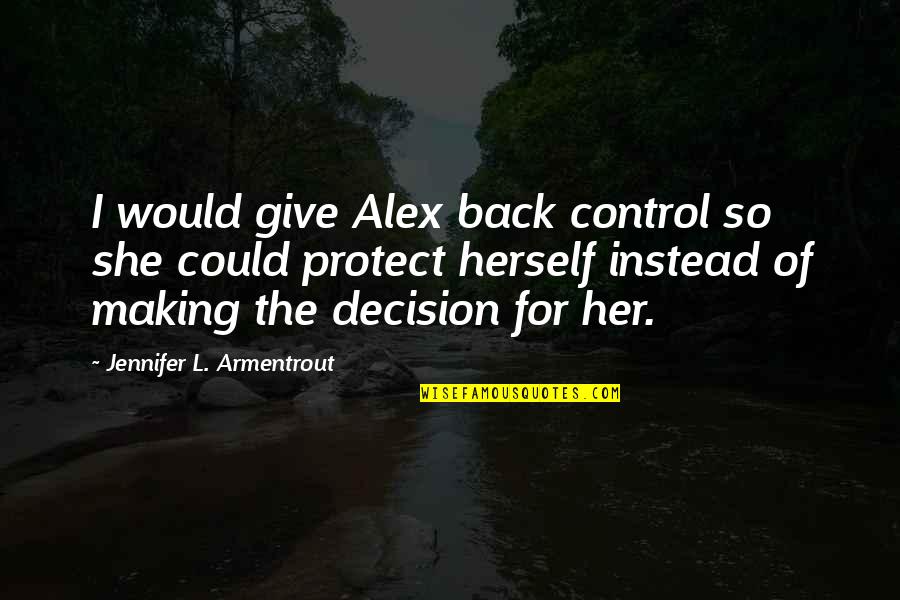 I would give Alex back control so she could protect herself instead of making the decision for her. —
Jennifer L. Armentrout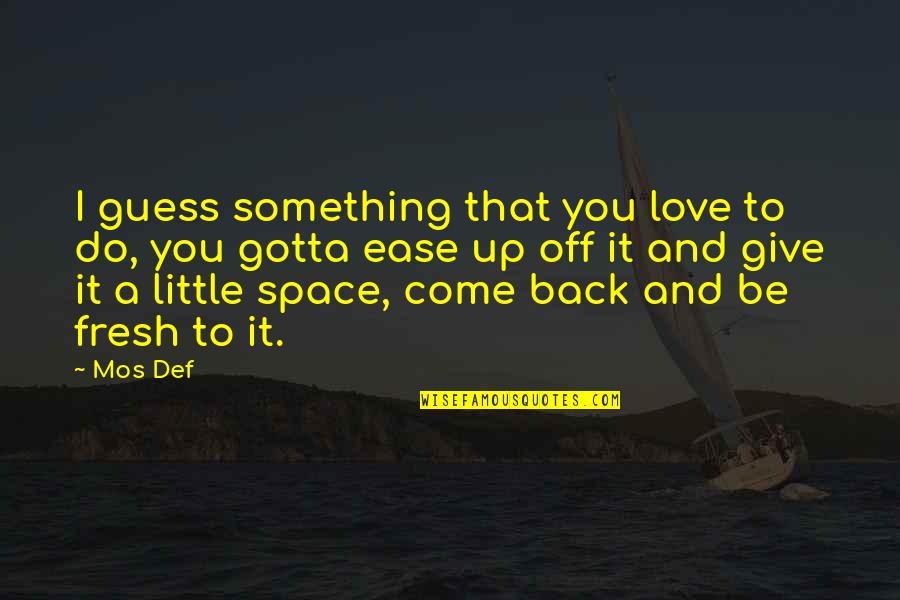 I guess something that you love to do, you gotta ease up off it and give it a little space, come back and be fresh to it. —
Mos Def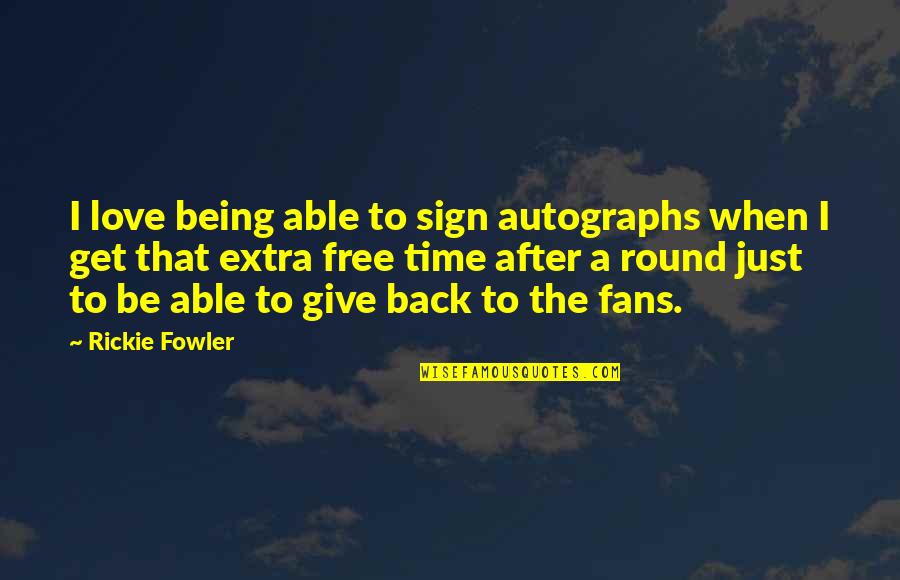 I love being able to sign autographs when I get that extra free time after a round just to be able to give back to the fans. —
Rickie Fowler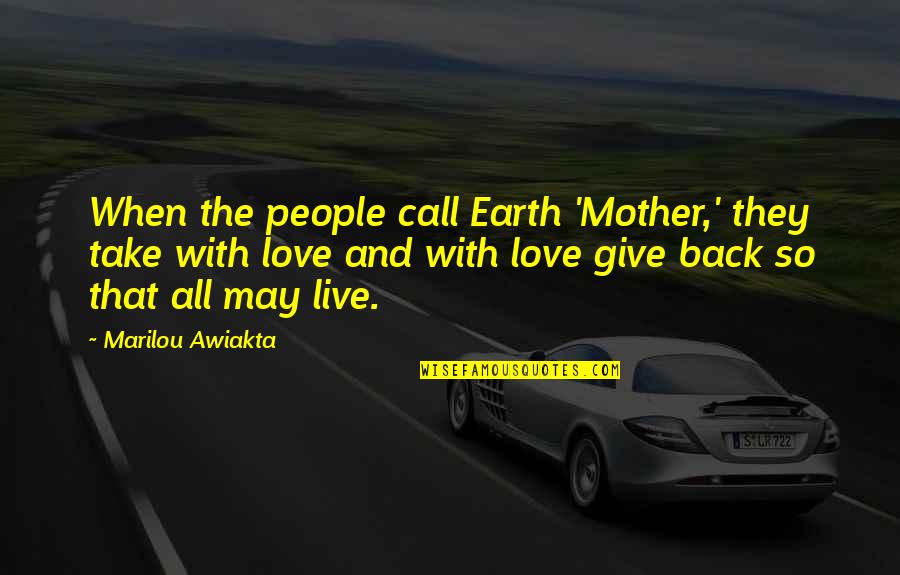 When the people call Earth 'Mother,' they take with love and with love give back so that all may live. —
Marilou Awiakta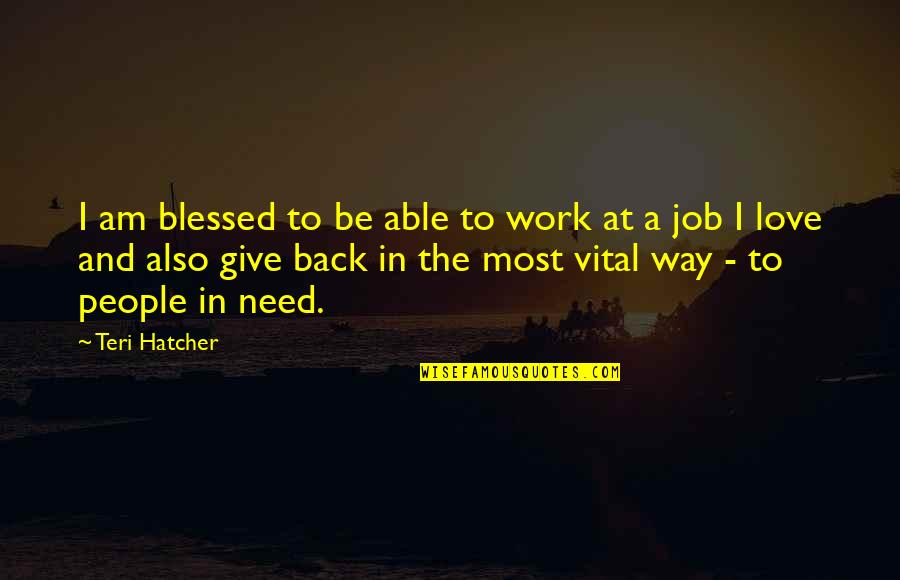 I am blessed to be able to work at a job I love and also give back in the most vital way - to people in need. —
Teri Hatcher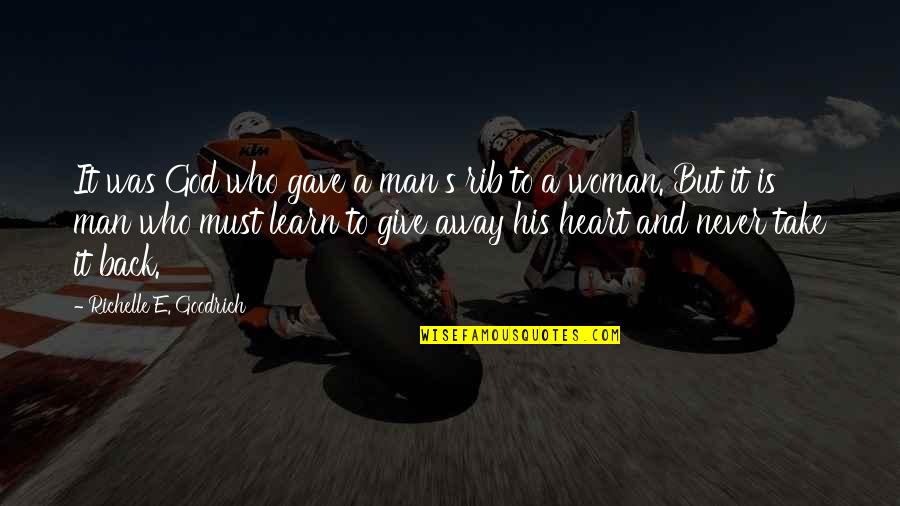 It was God who gave a man's rib to a woman. But it is man who must learn to give away his heart and never take it back. —
Richelle E. Goodrich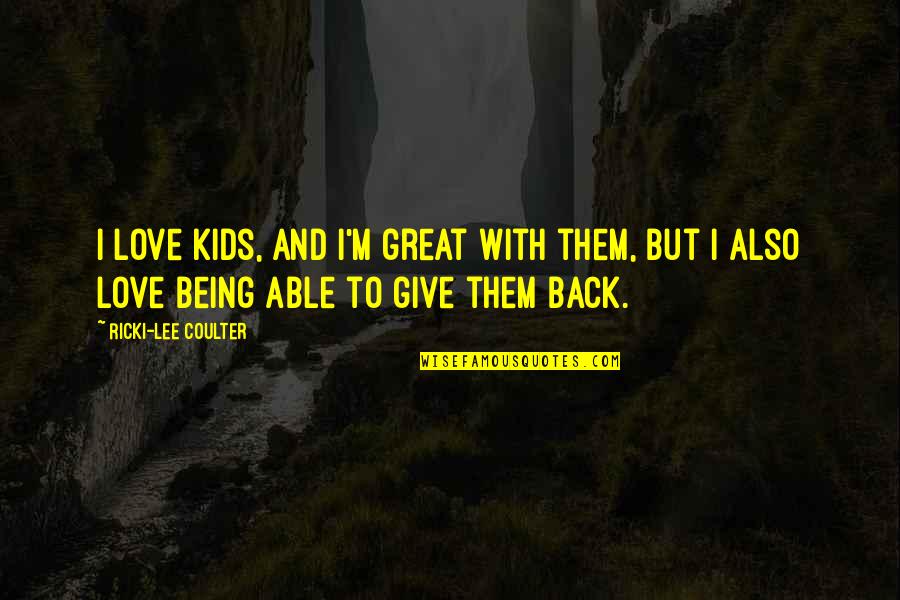 I love kids, and I'm great with them, but I also love being able to give them back. —
Ricki-Lee Coulter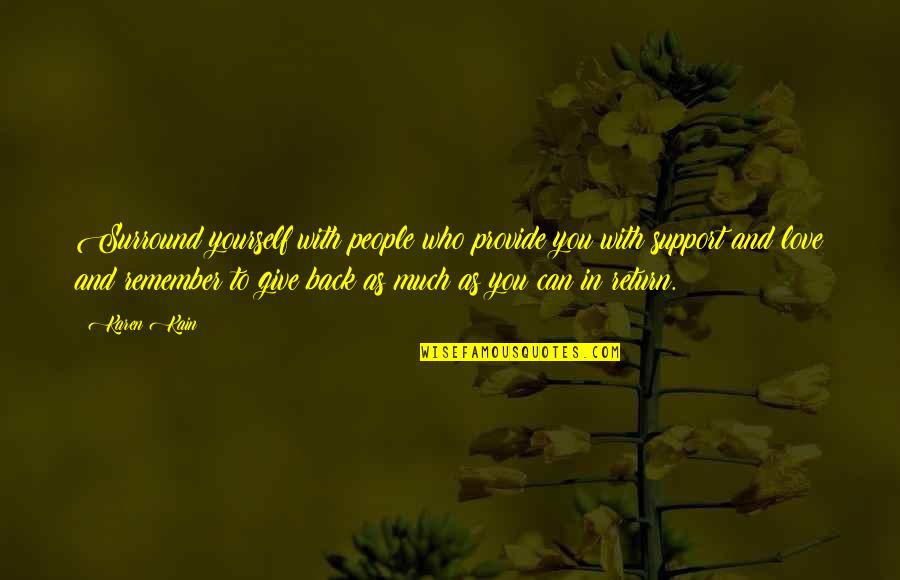 Surround yourself with people who provide you with support and love and remember to give back as much as you can in return. —
Karen Kain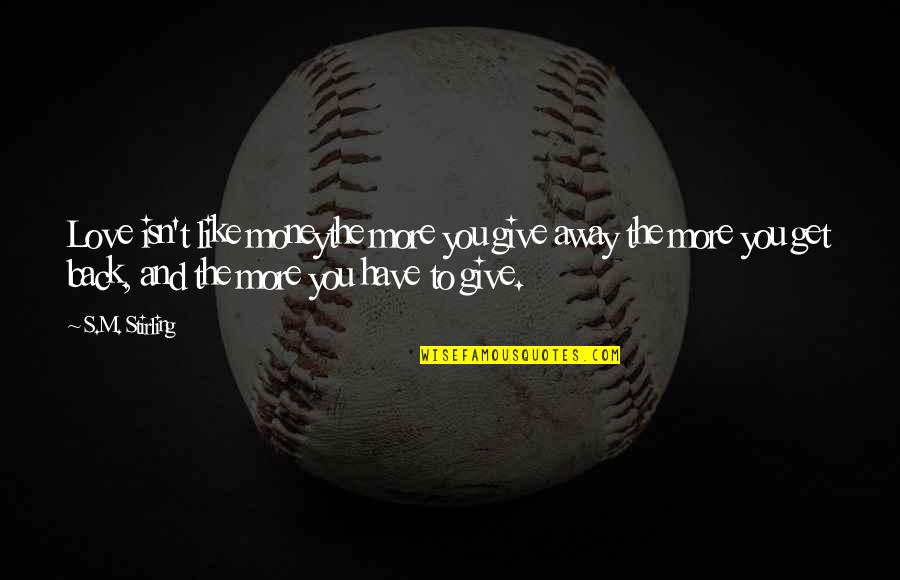 Love isn't like money
the more you give away the more you get back, and the more you have to give. —
S.M. Stirling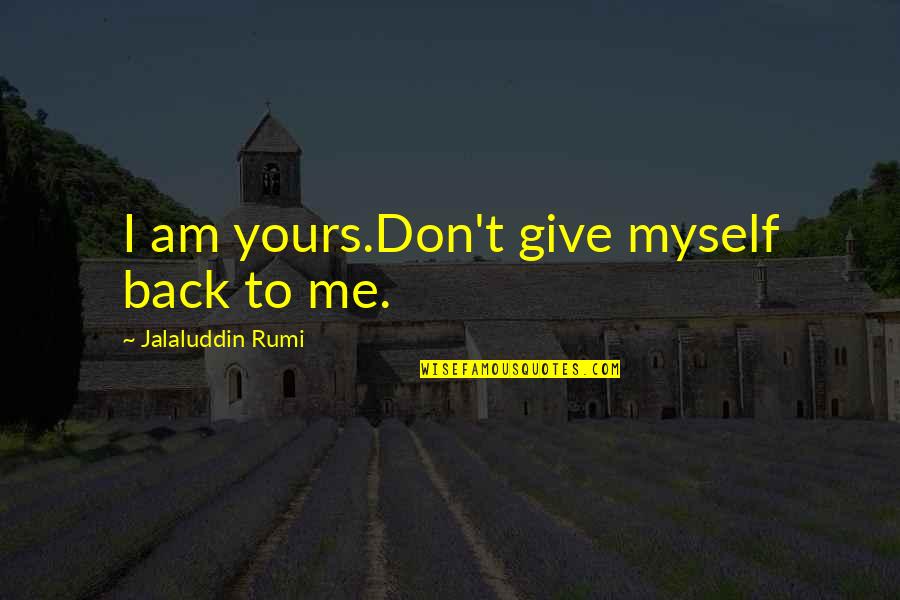 I am yours.
Don't give myself back to me. —
Jalaluddin Rumi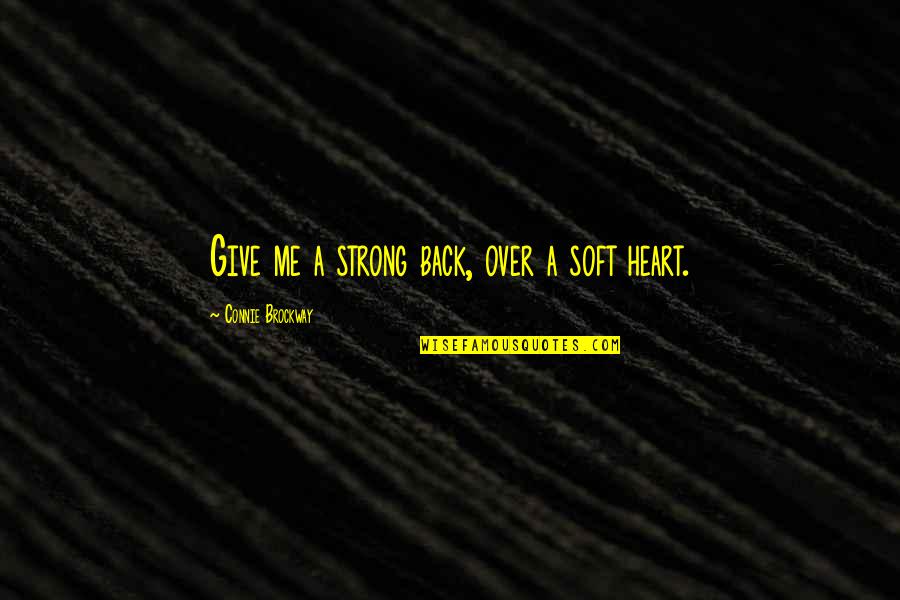 Give me a strong back, over a soft heart. —
Connie Brockway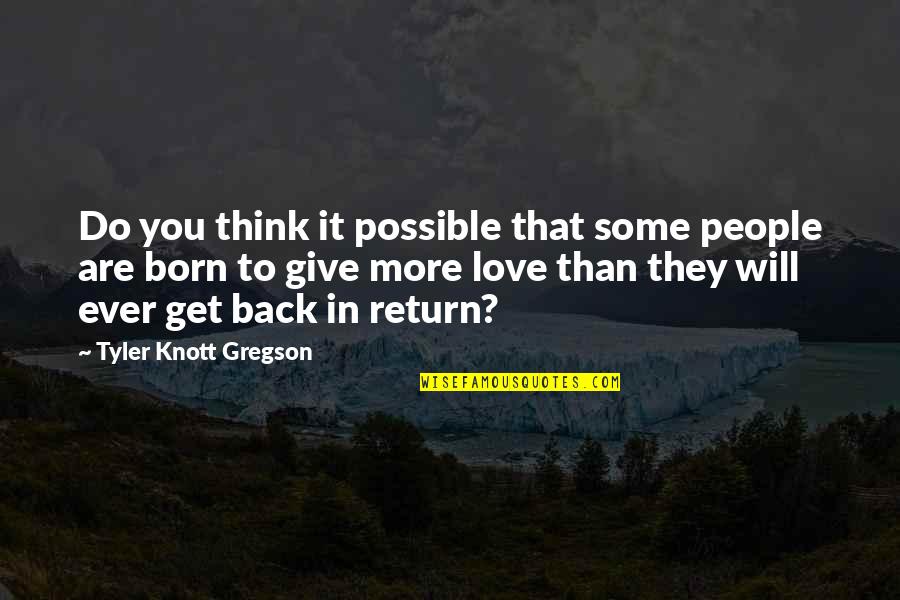 Do you think it possible that some people are born to give more love than they will ever get back in return? —
Tyler Knott Gregson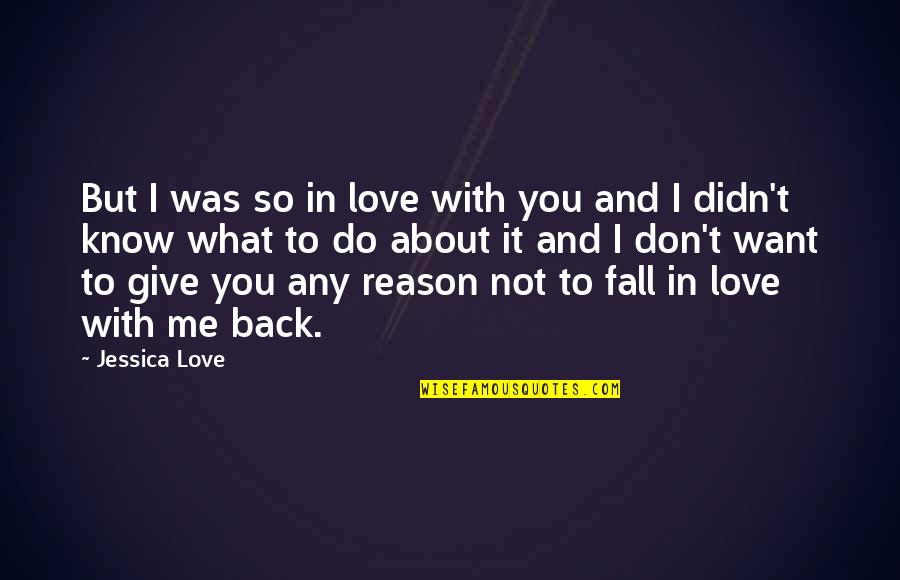 But I was so in love with you and I didn't know what to do about it and I don't want to give you any reason not to fall in love with me back. —
Jessica Love
Love never lives on a one-way street, for it will always come back up the road bigger than how we had sent it down the road. —
Craig D. Lounsbrough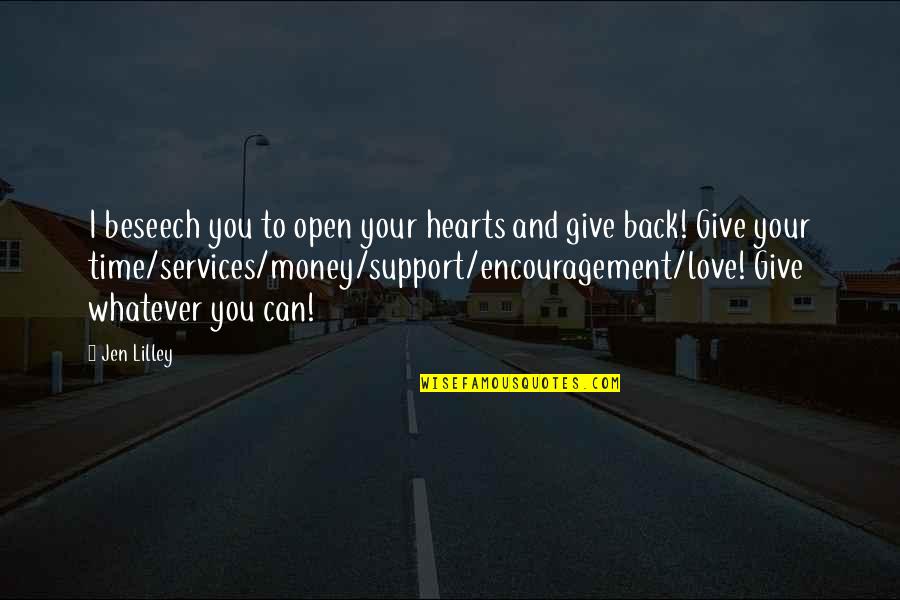 I beseech you to open your hearts and give back! Give your time/services/money/support/encouragement/love! Give whatever you can! —
Jen Lilley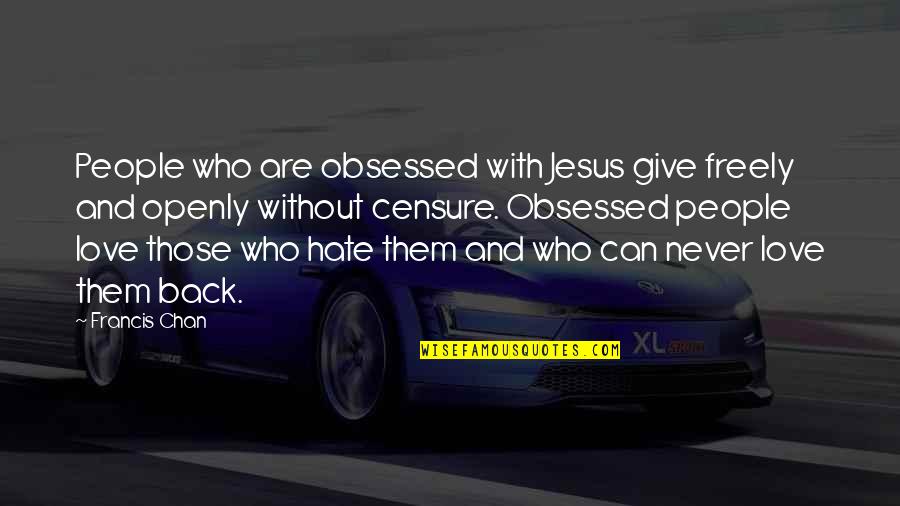 People who are obsessed with Jesus give freely and openly without censure. Obsessed people love those who hate them and who can never love them back. —
Francis Chan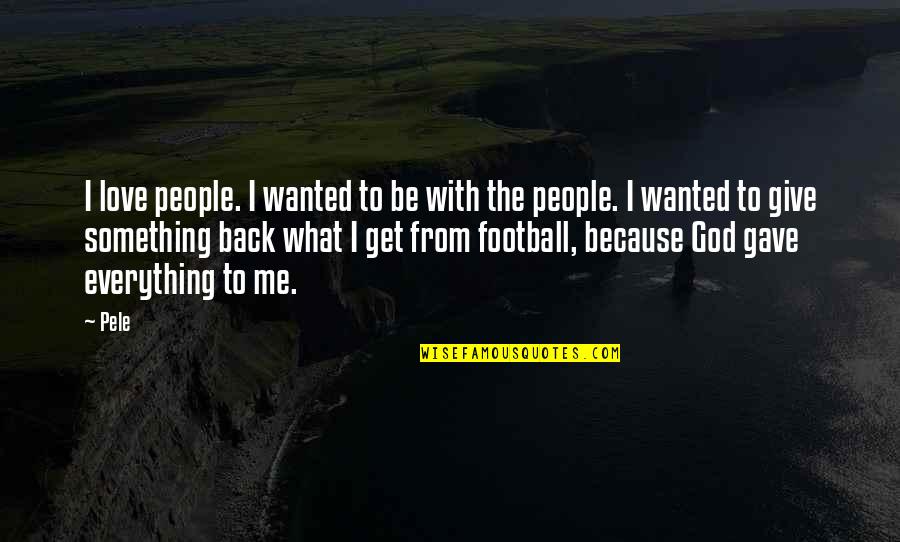 I love people. I wanted to be with the people. I wanted to give something back what I get from football, because God gave everything to me. —
Pele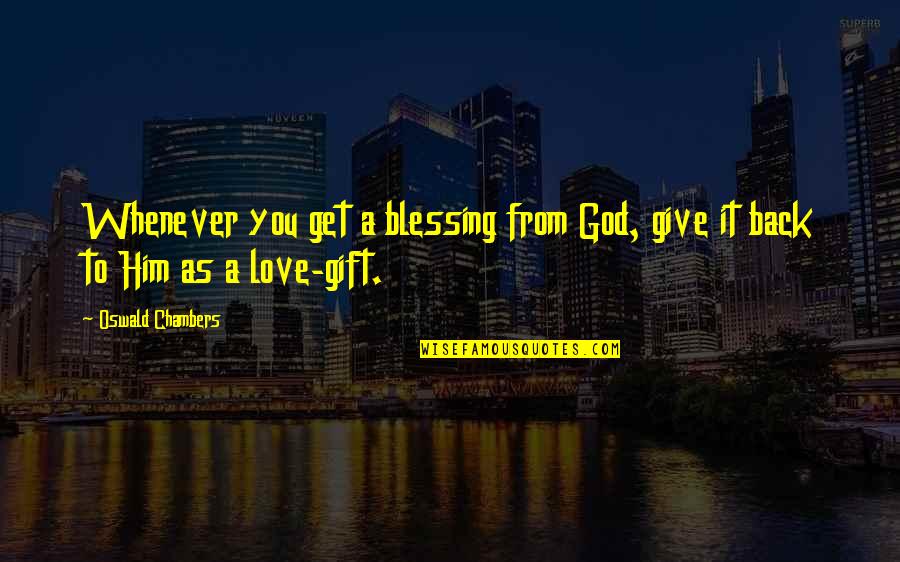 Whenever you get a blessing from God, give it back to Him as a love-gift. —
Oswald Chambers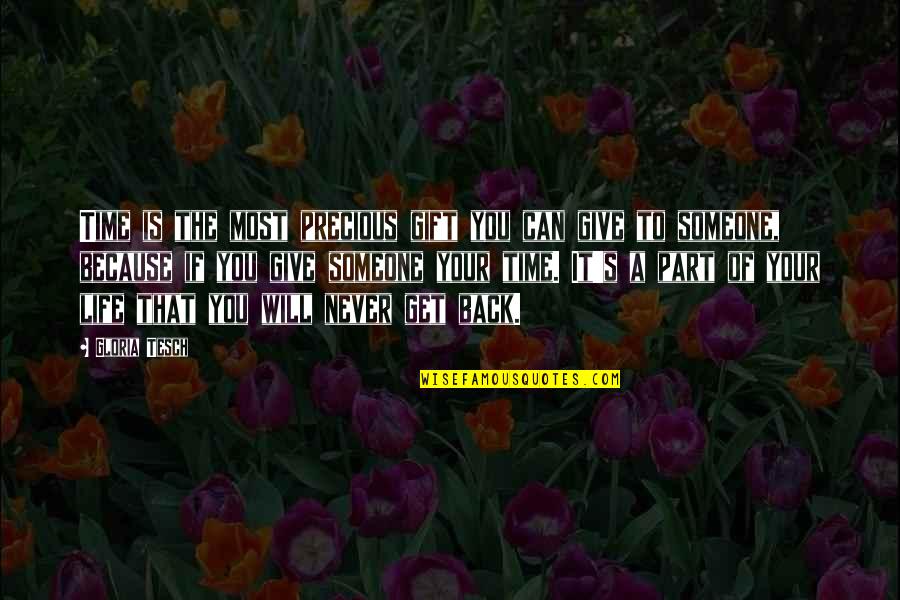 Time is the most precious gift you can give to someone, because if you give someone your time. It's a part of your life that you will never get back. —
Gloria Tesch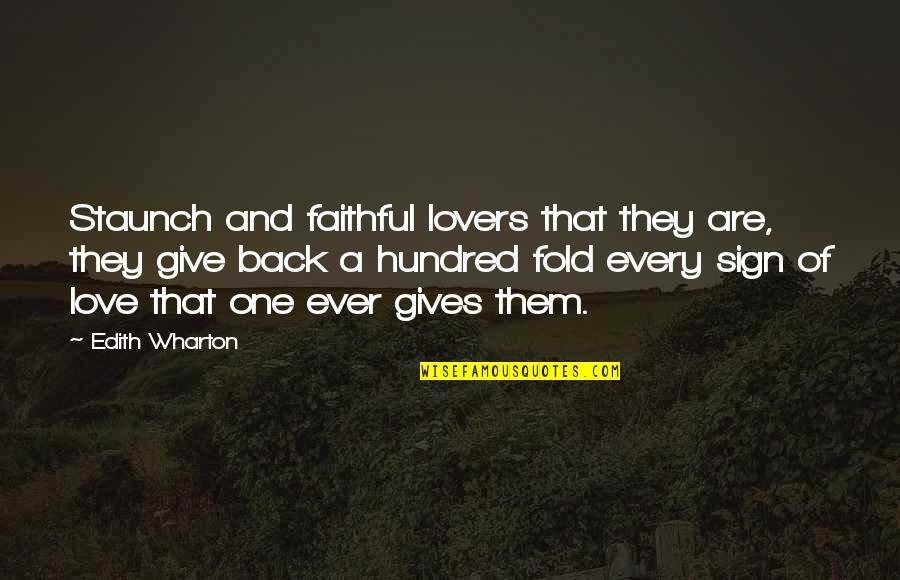 Staunch and faithful lovers that they are, they give back a hundred fold every sign of love that one ever gives them. —
Edith Wharton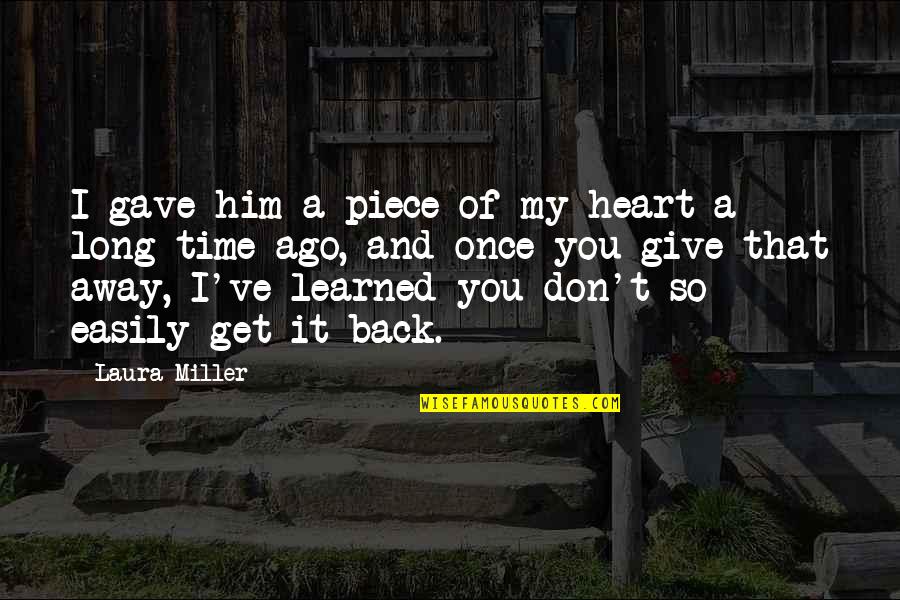 I gave him a piece of my heart a long time ago, and once you give that away, I've learned you don't so easily get it back. —
Laura Miller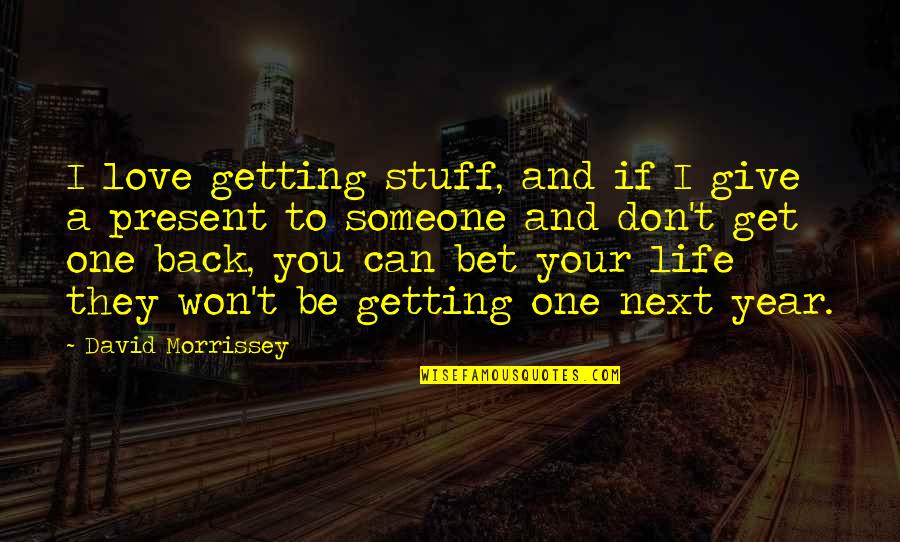 I love getting stuff, and if I give a present to someone and don't get one back, you can bet your life they won't be getting one next year. —
David Morrissey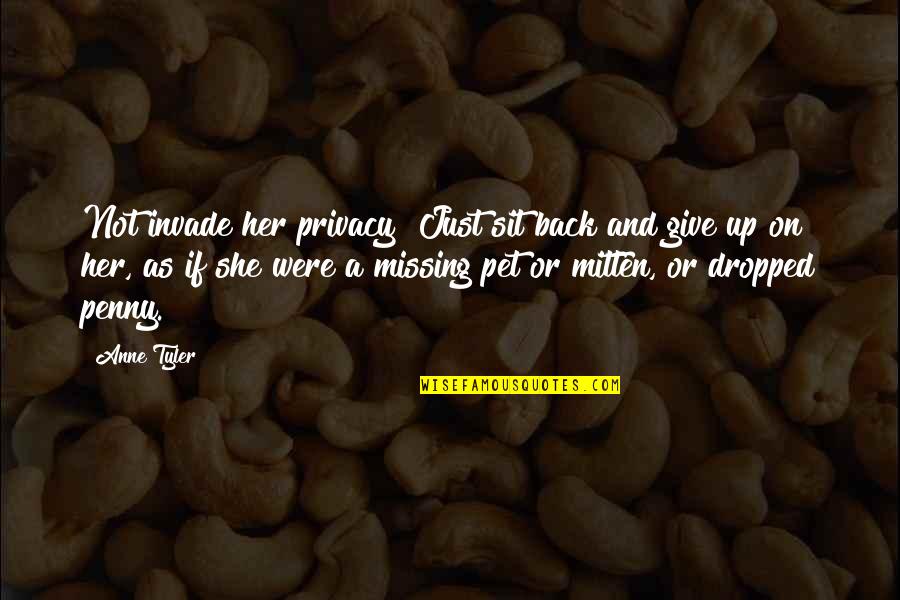 Not invade her privacy! Just sit back and give up on her, as if she were a missing pet or mitten, or dropped penny. —
Anne Tyler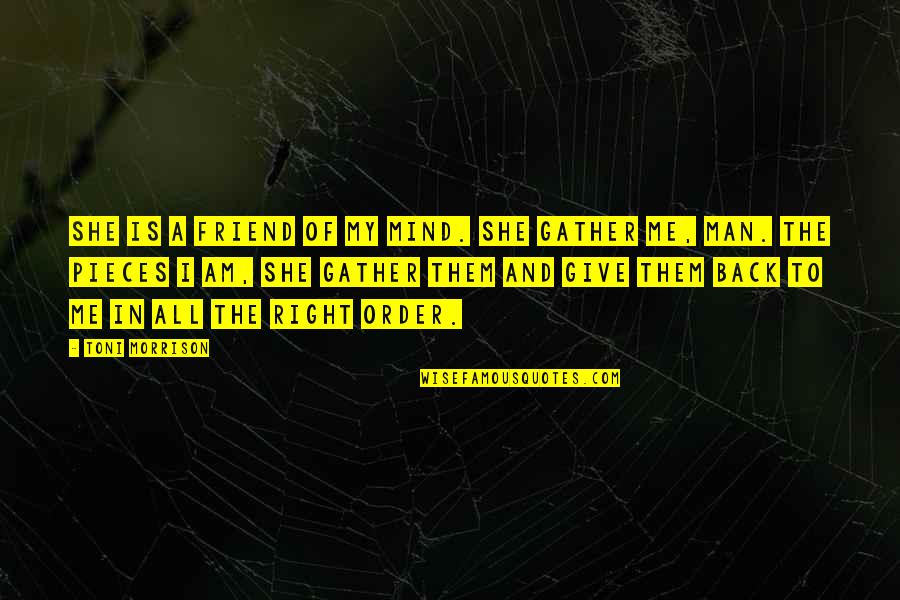 She is a friend of my mind. She gather me, man. The pieces I am, she gather them and give them back to me in all the right order. —
Toni Morrison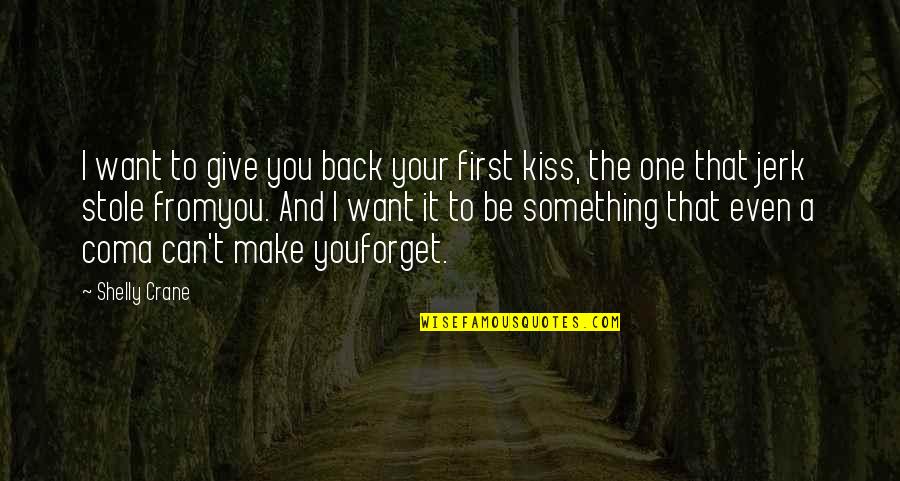 I want to give you back your first kiss, the one that jerk stole from
you. And I want it to be something that even a coma can't make you
forget. —
Shelly Crane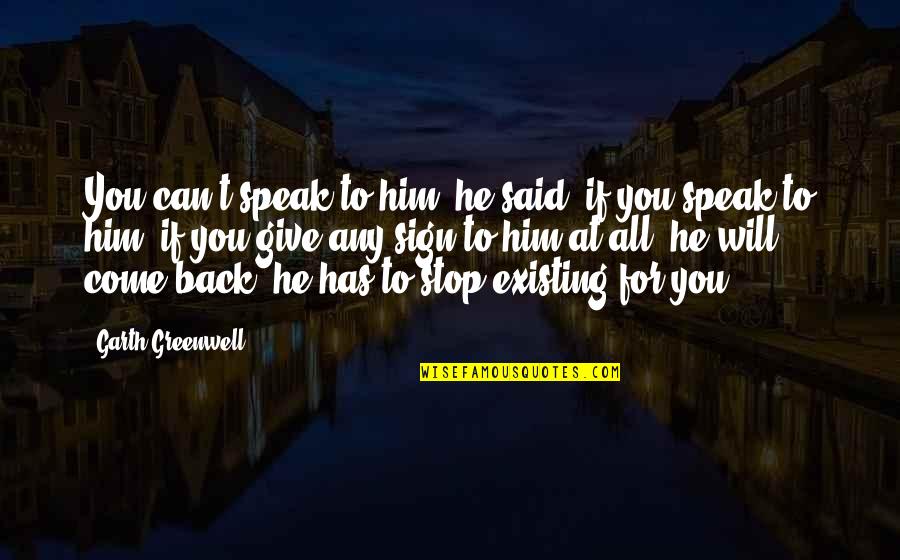 You can't speak to him, he said, if you speak to him, if you give any sign to him at all, he will come back; he has to stop existing for you. —
Garth Greenwell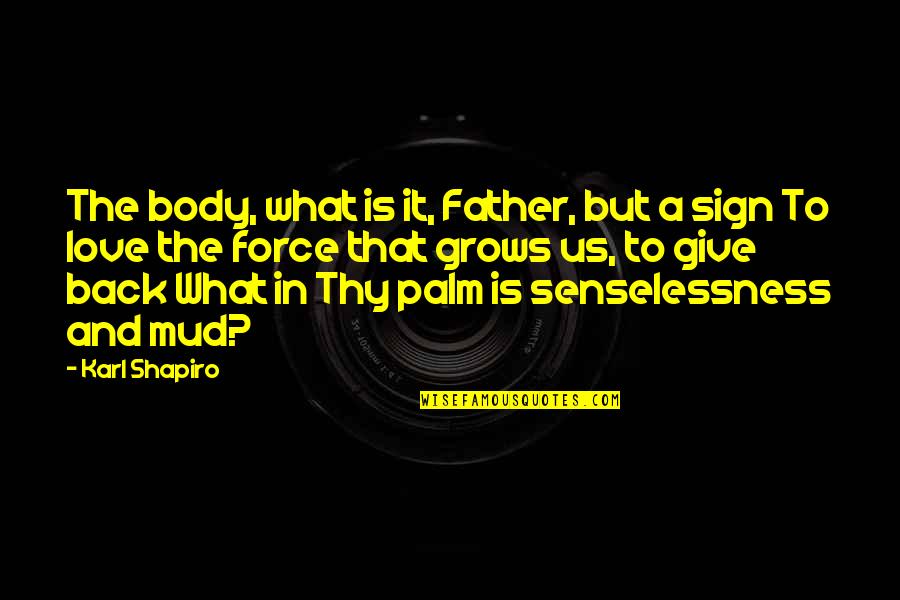 The body, what is it, Father, but a sign To love the force that grows us, to give back What in Thy palm is senselessness and mud? —
Karl Shapiro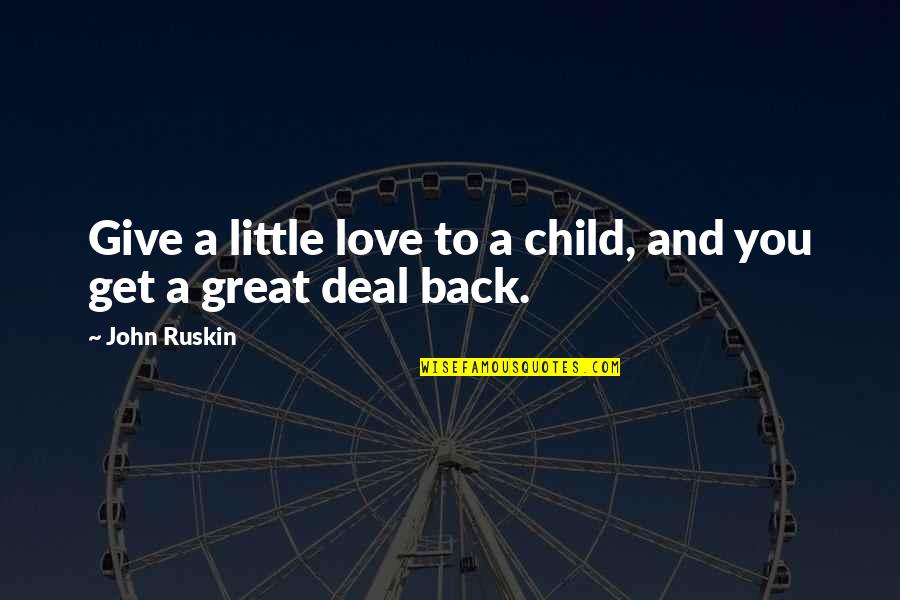 Give a little love to a child, and you get a great deal back. —
John Ruskin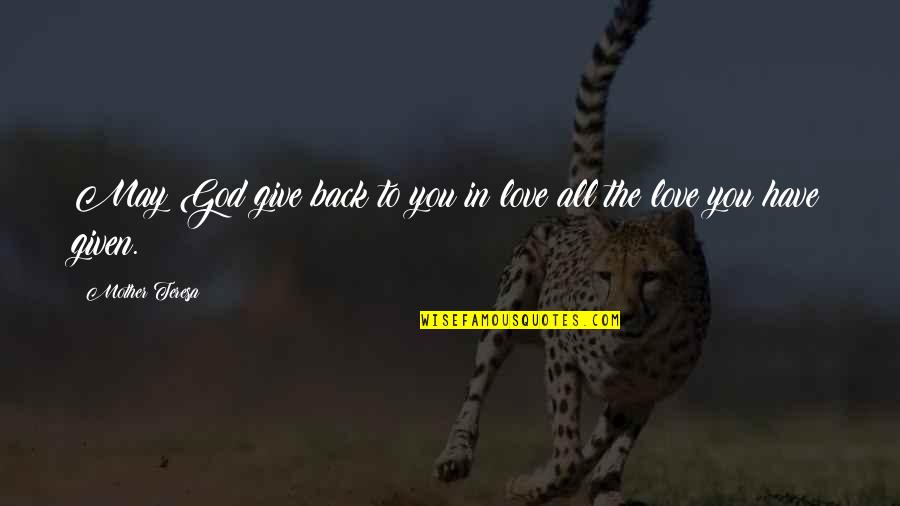 May God give back to you in love all the love you have given. —
Mother Teresa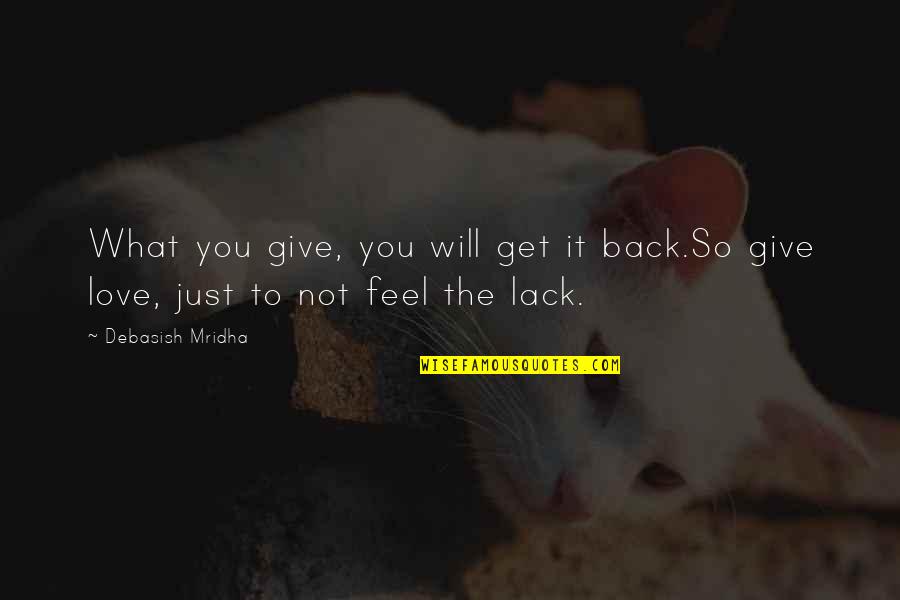 What you give, you will get it back.
So give love, just to not feel the lack. —
Debasish Mridha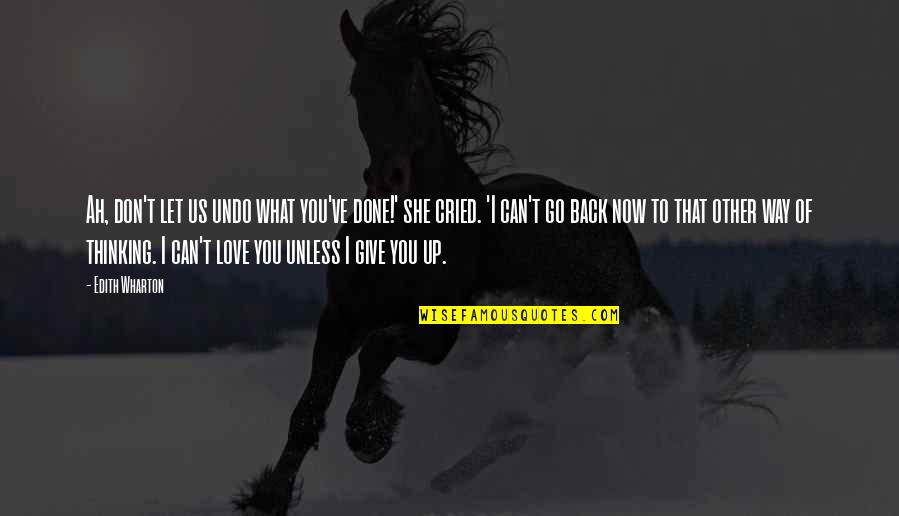 Ah, don't let us undo what you've done!' she cried. 'I can't go back now to that other way of thinking. I can't love you unless I give you up. —
Edith Wharton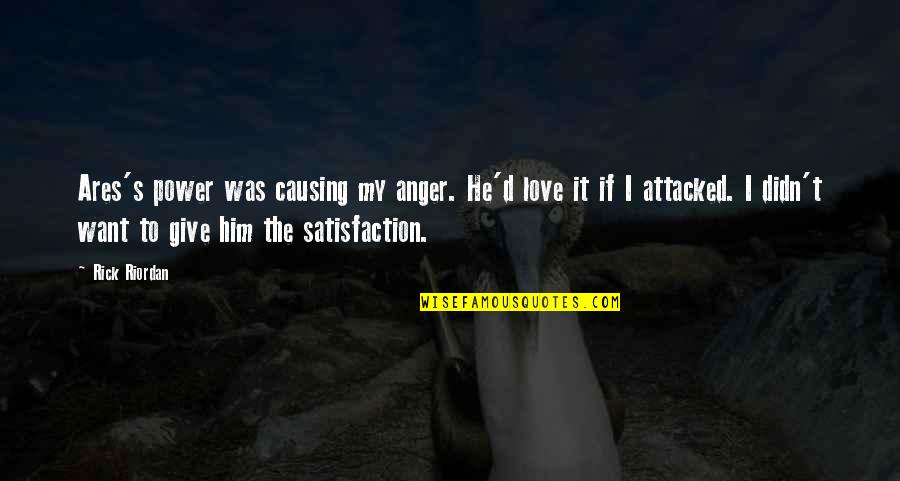 Ares's power was causing my anger. He'd love it if I attacked. I didn't want to give him the satisfaction. —
Rick Riordan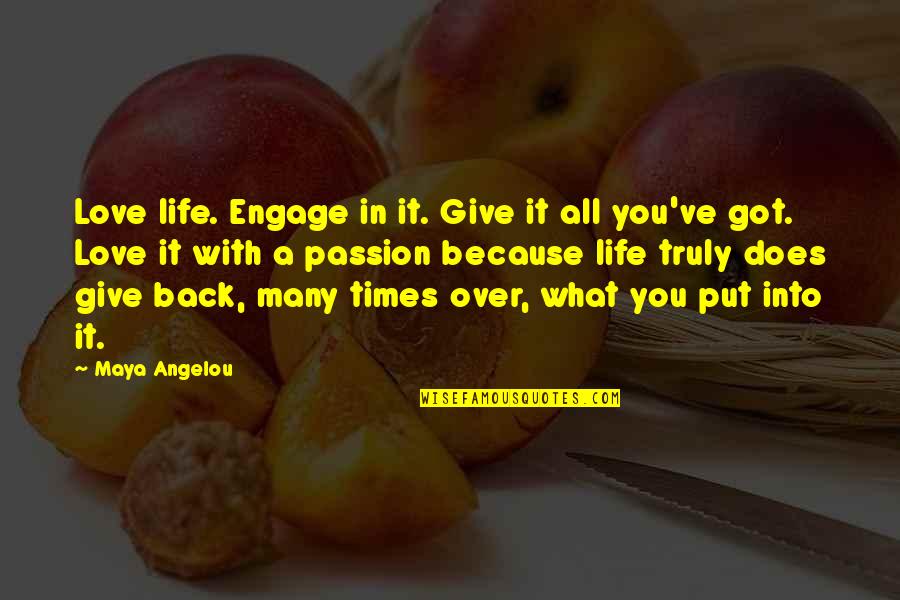 Love life. Engage in it. Give it all you've got. Love it with a passion because life truly does give back, many times over, what you put into it. —
Maya Angelou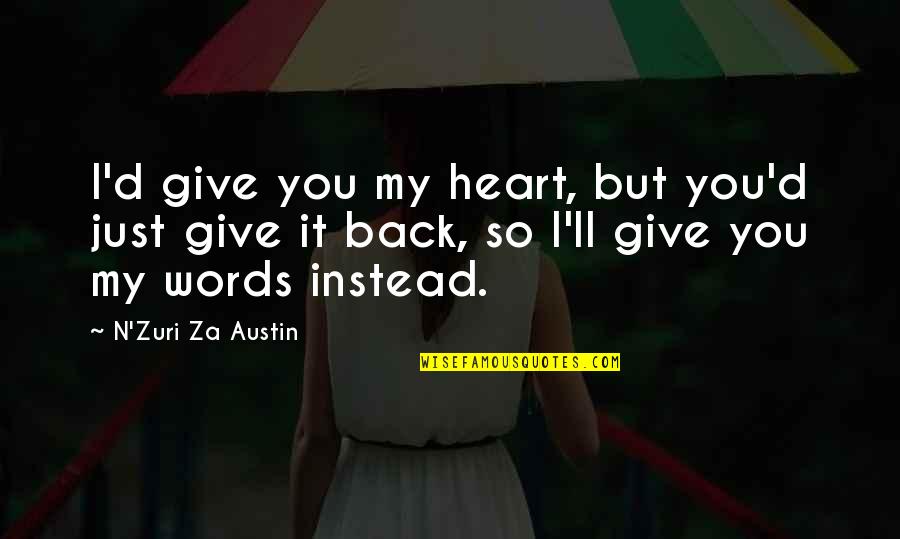 I'd give you my heart, but you'd just give it back, so I'll give you my words instead. —
N'Zuri Za Austin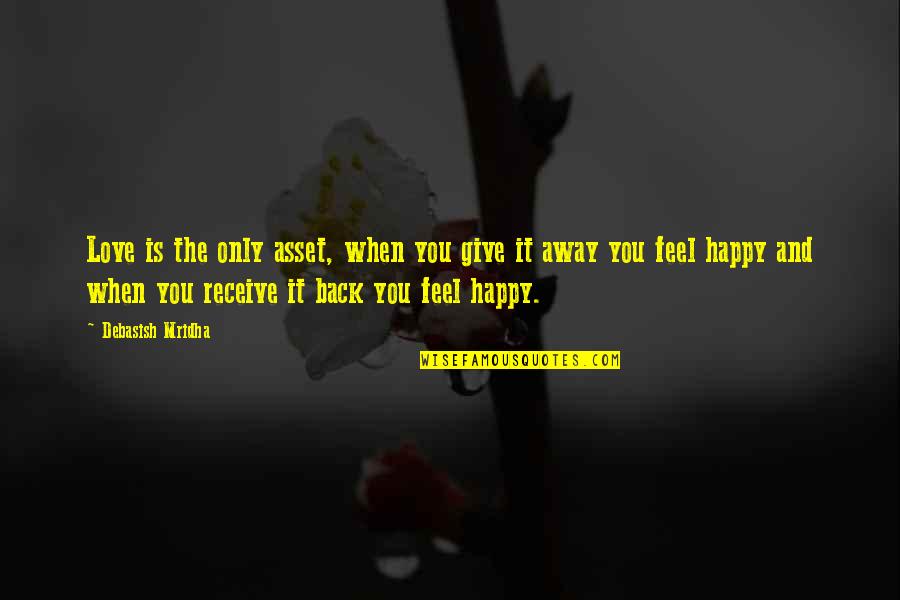 Love is the only asset, when you give it away you feel happy and when you receive it back you feel happy. —
Debasish Mridha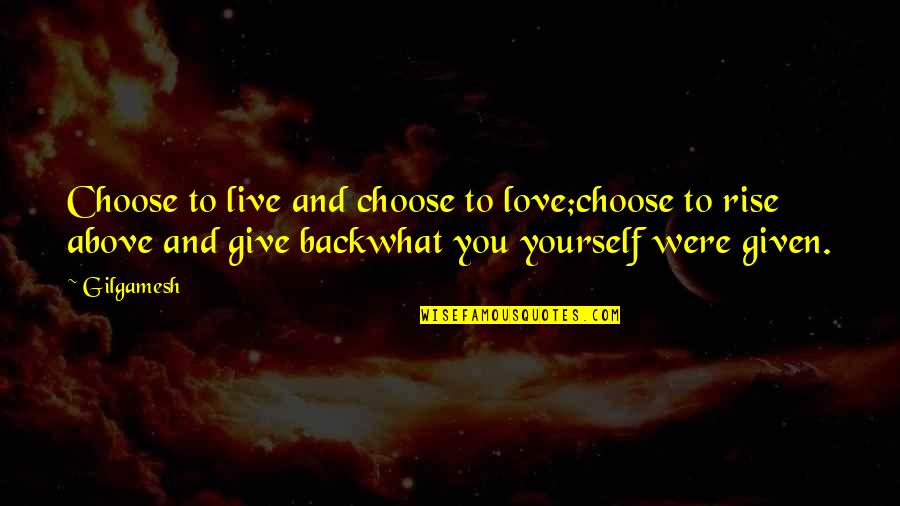 Choose to live and choose to love;
choose to rise above and give back
what you yourself were given. —
Gilgamesh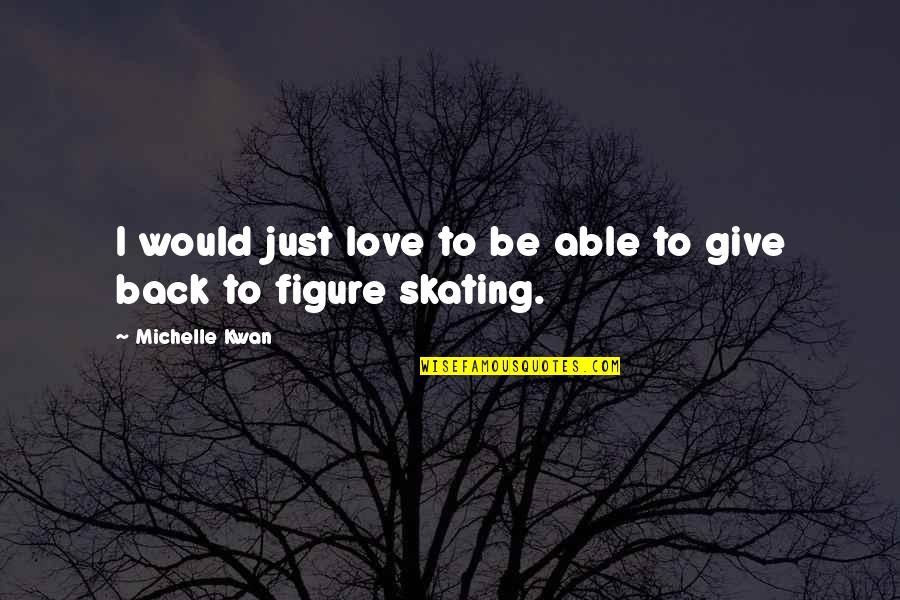 I would just love to be able to give back to figure skating. —
Michelle Kwan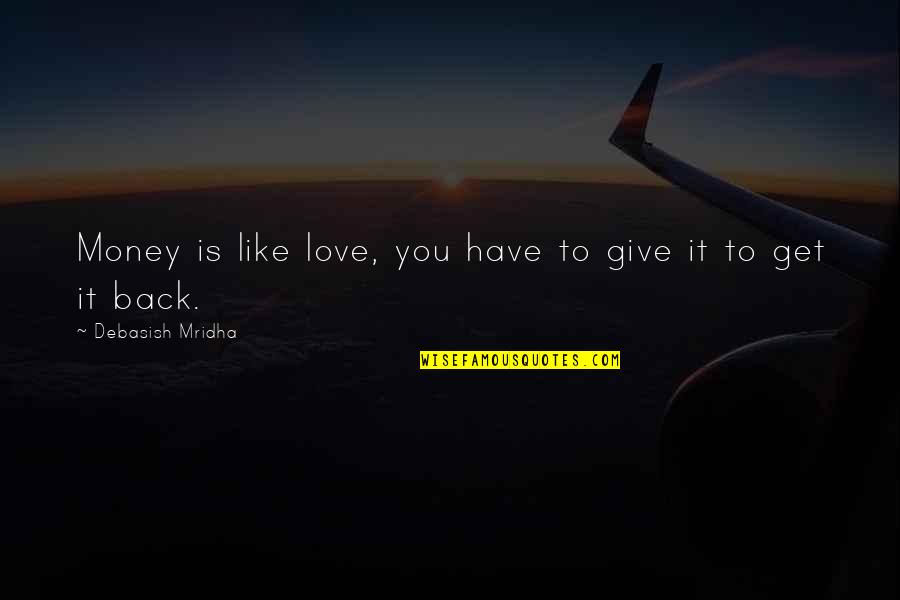 Money is like love, you have to give it to get it back. —
Debasish Mridha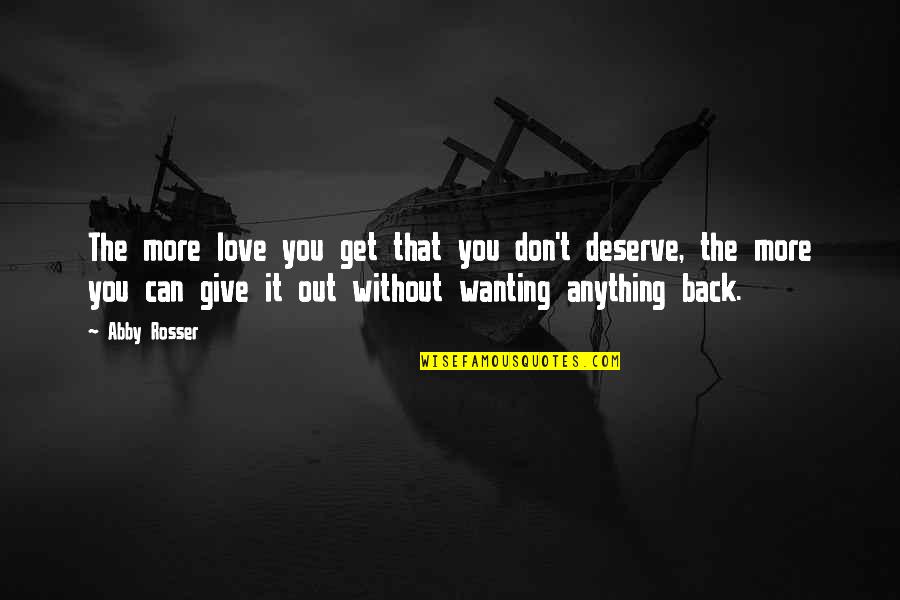 The more love you get that you don't deserve, the more you can give it out without wanting anything back. —
Abby Rosser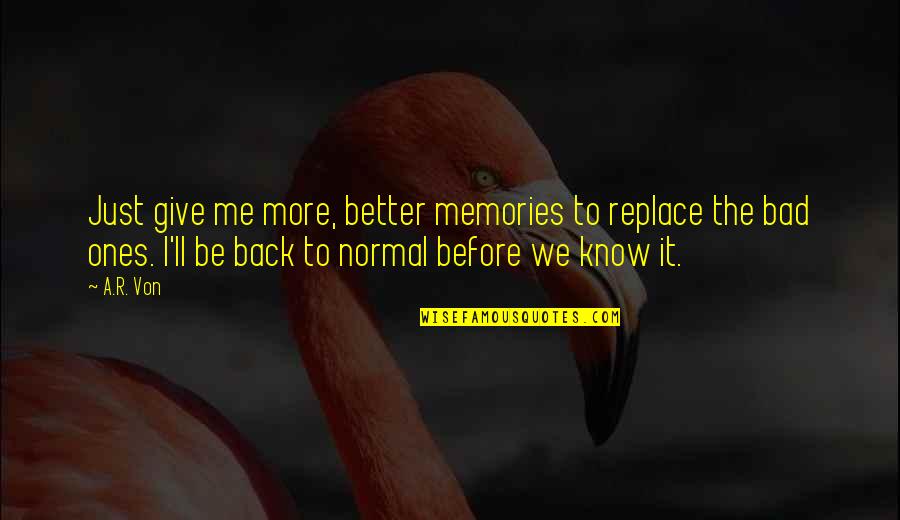 Just give me more, better memories to replace the bad ones. I'll be back to normal before we know it. —
A.R. Von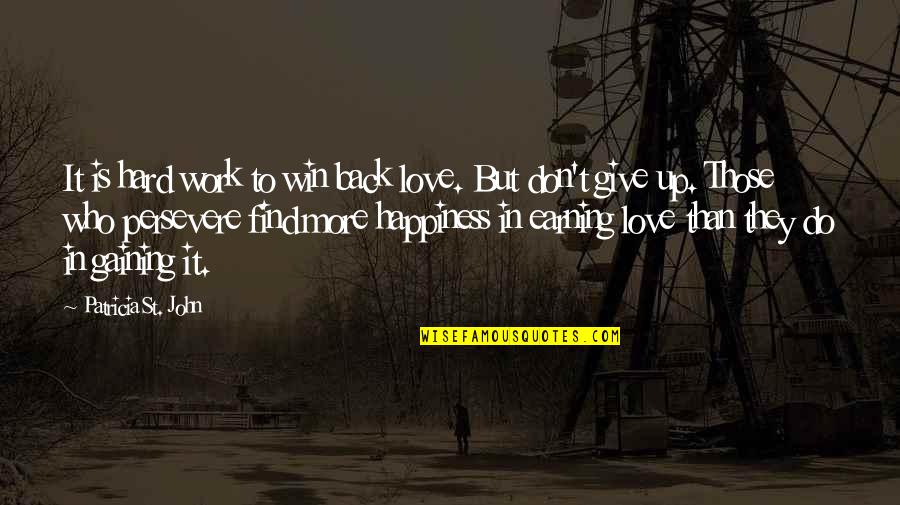 It is hard work to win back love. But don't give up. Those who persevere find more happiness in earning love than they do in gaining it. —
Patricia St. John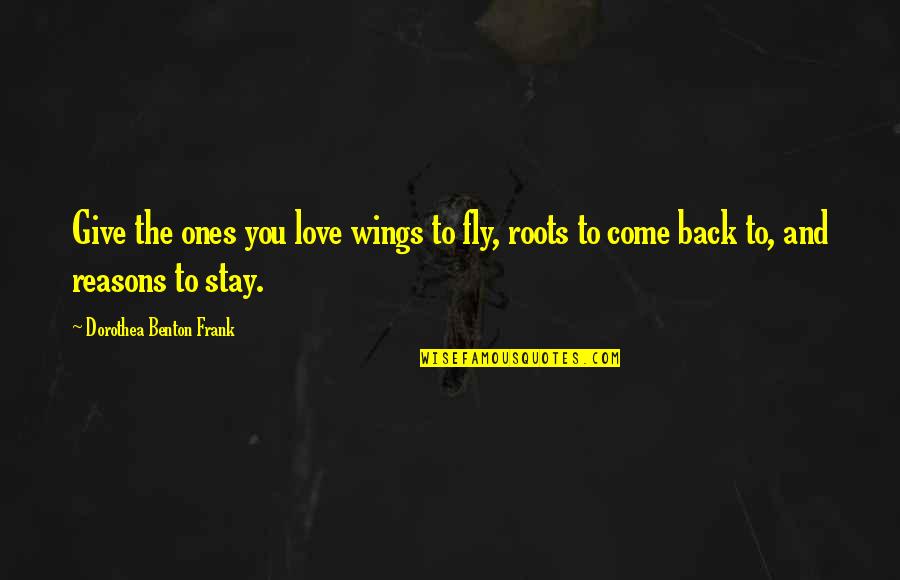 Give the ones you love wings to fly, roots to come back to, and reasons to stay. —
Dorothea Benton Frank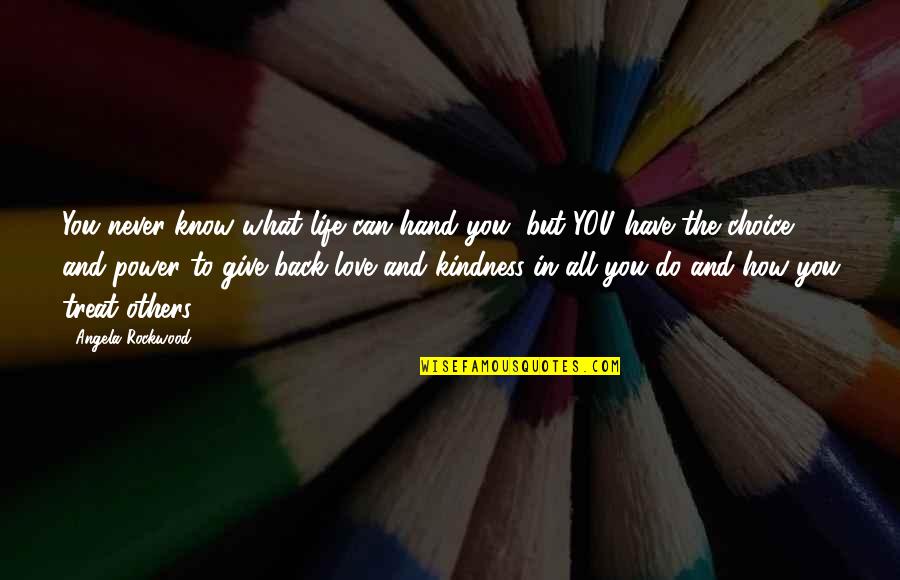 You never know what life can hand you, but YOU have the choice and power to
give back love
and kindness in all you do and how you treat others. —
Angela Rockwood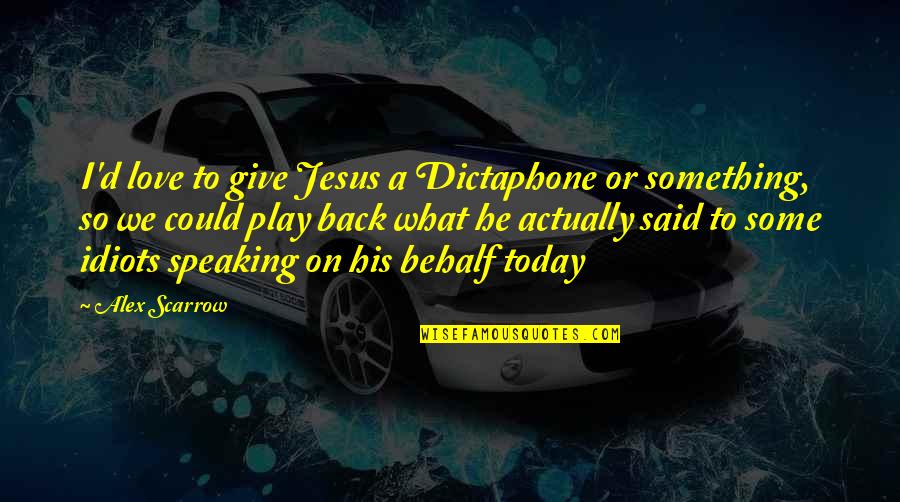 I'd love to give Jesus a Dictaphone or something, so we could play back what he actually said to some idiots speaking on his behalf today —
Alex Scarrow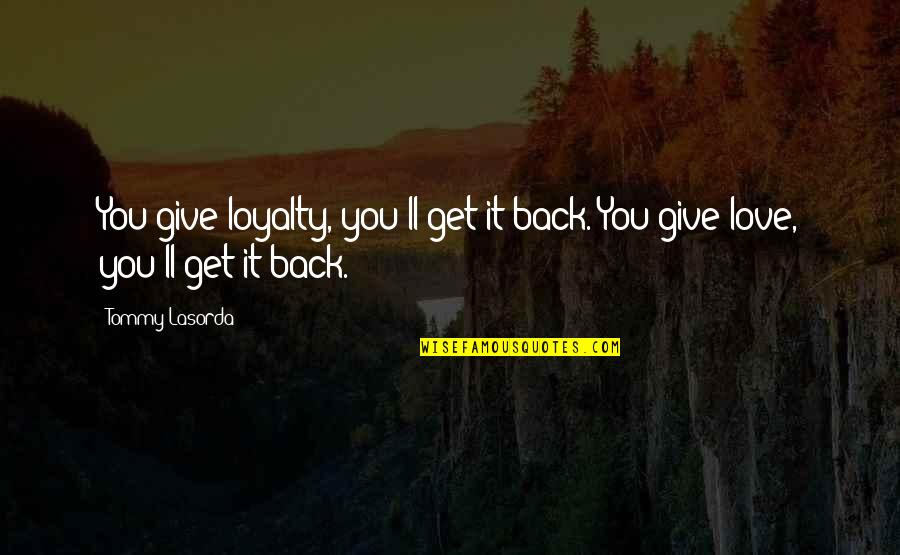 You give loyalty, you'll get it back. You give love, you'll get it back. —
Tommy Lasorda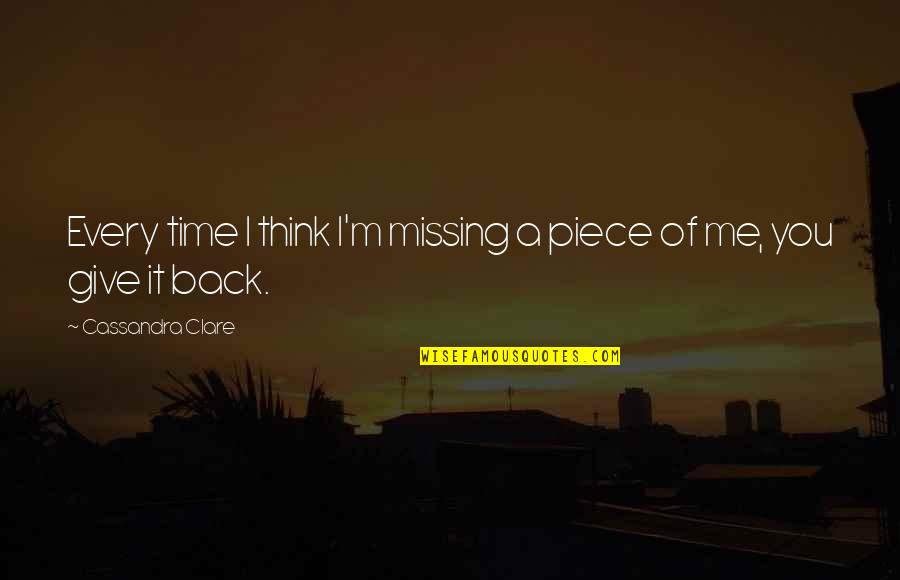 Every time I think I'm missing a piece of me, you give it back. —
Cassandra Clare