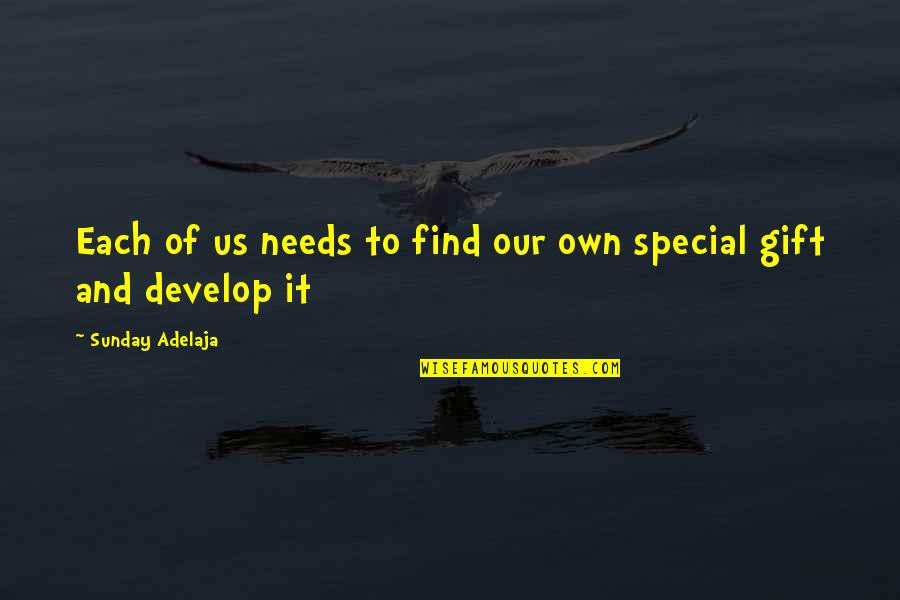 Each of us needs to find our own special gift and develop it
—
Sunday Adelaja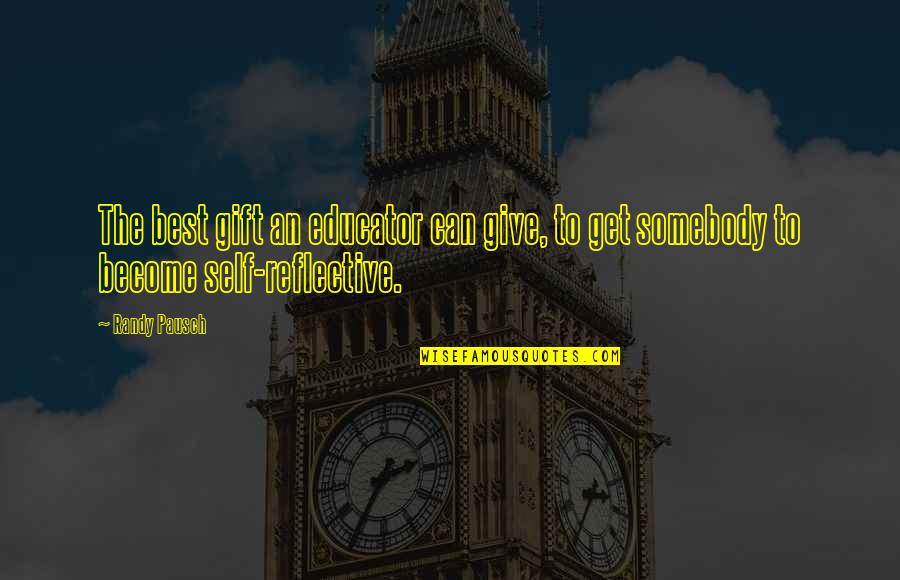 The best gift an educator can give, to get somebody to become self-reflective.
—
Randy Pausch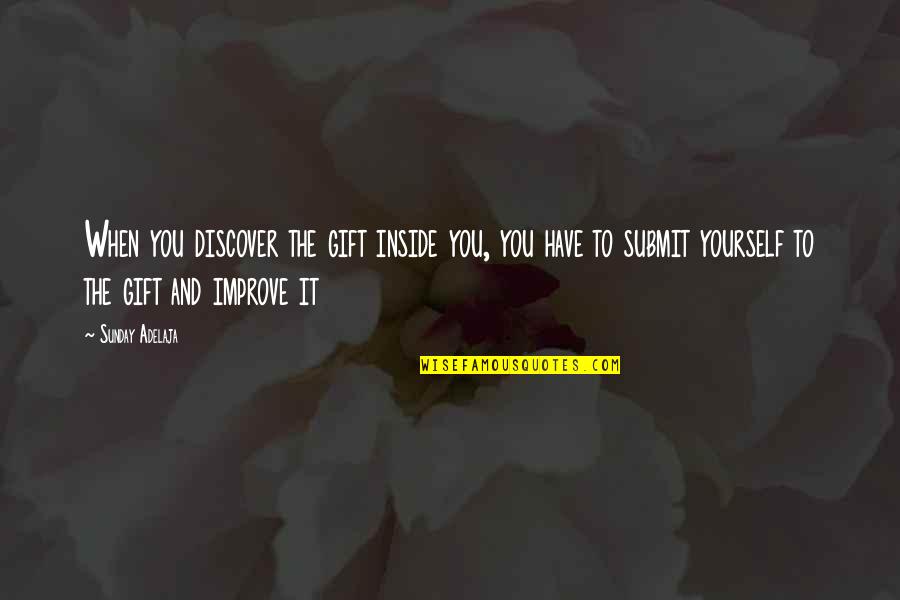 When you discover the gift inside you, you have to submit yourself to the gift and improve it
—
Sunday Adelaja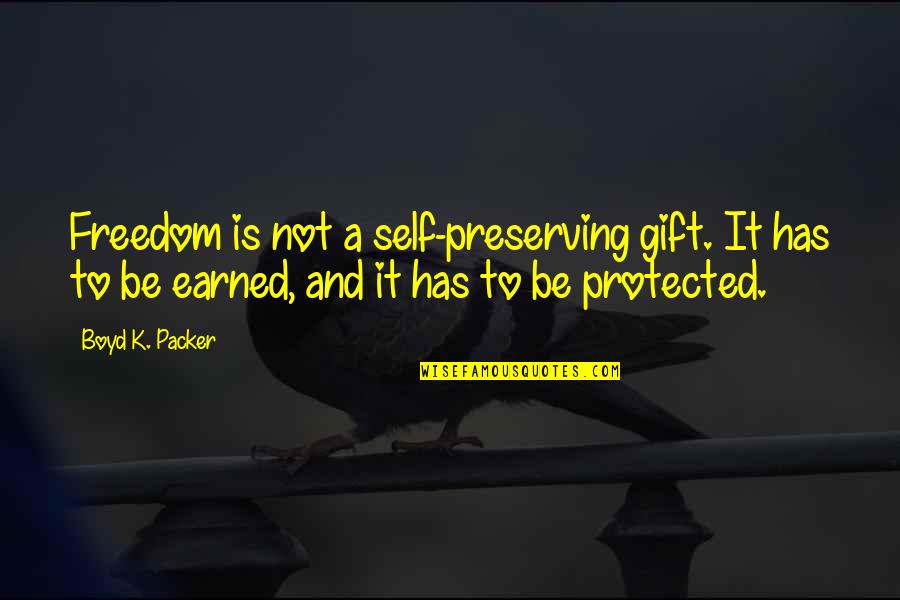 Freedom is not a self-preserving gift. It has to be earned, and it has to be protected.
—
Boyd K. Packer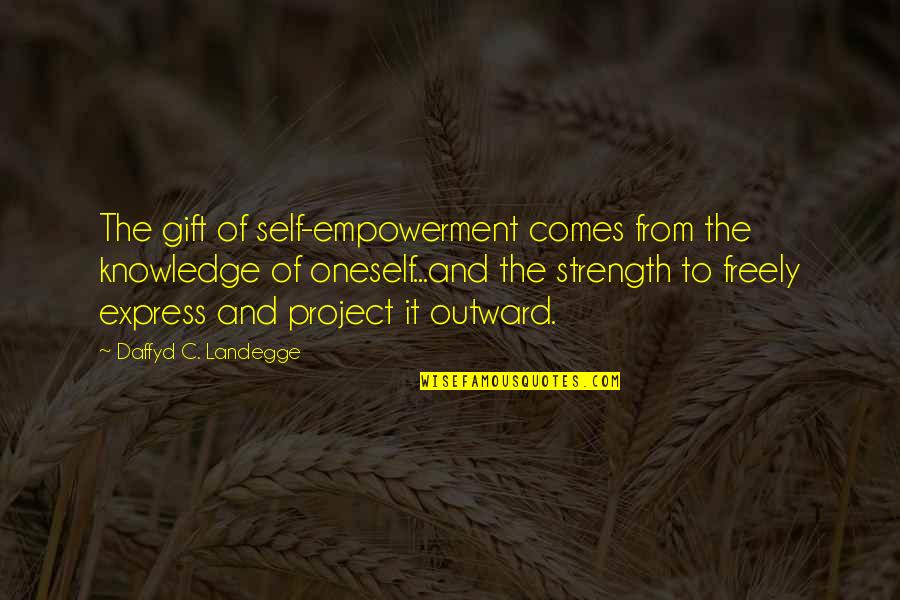 The gift of self-empowerment comes from the knowledge of oneself...and the strength to freely express and project it outward.
—
Daffyd C. Landegge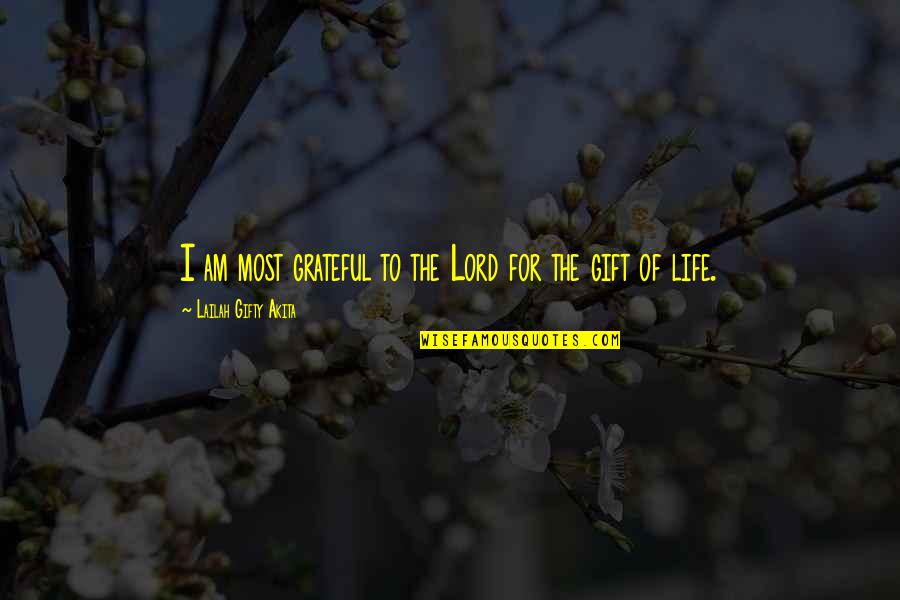 I am most grateful to the Lord for the gift of life.
—
Lailah Gifty Akita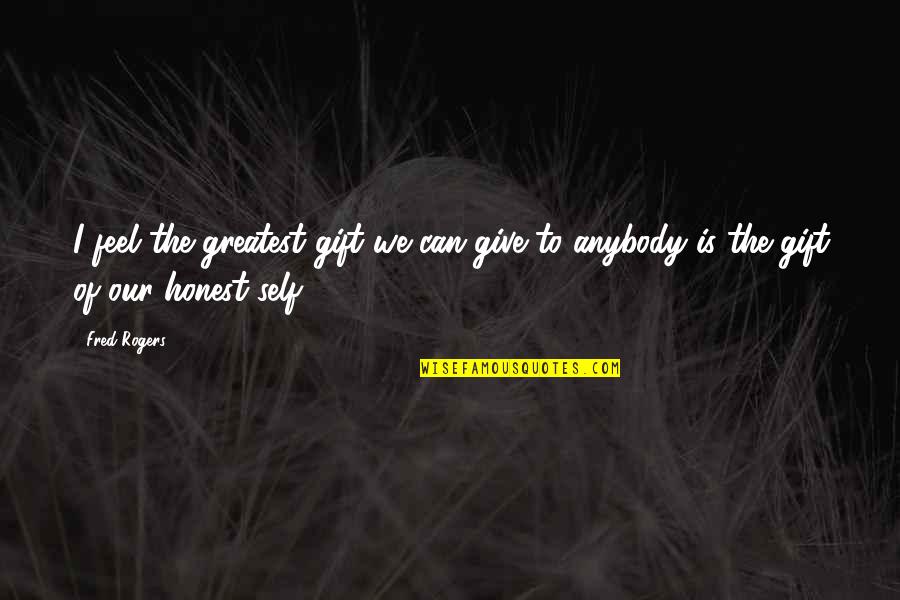 I feel the greatest gift we can give to anybody is the gift of our honest self.
—
Fred Rogers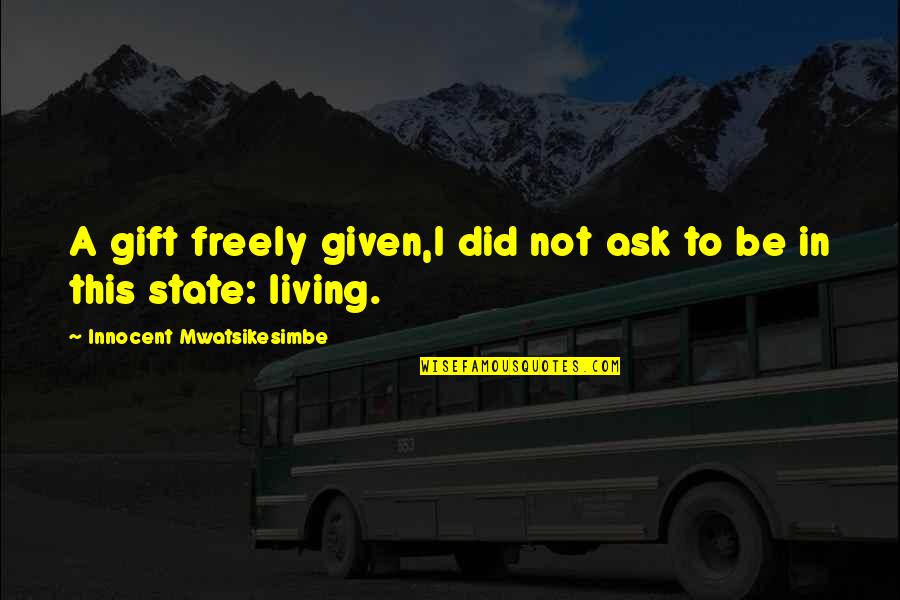 A gift freely given,
I did not ask to be in this state: living.
—
Innocent Mwatsikesimbe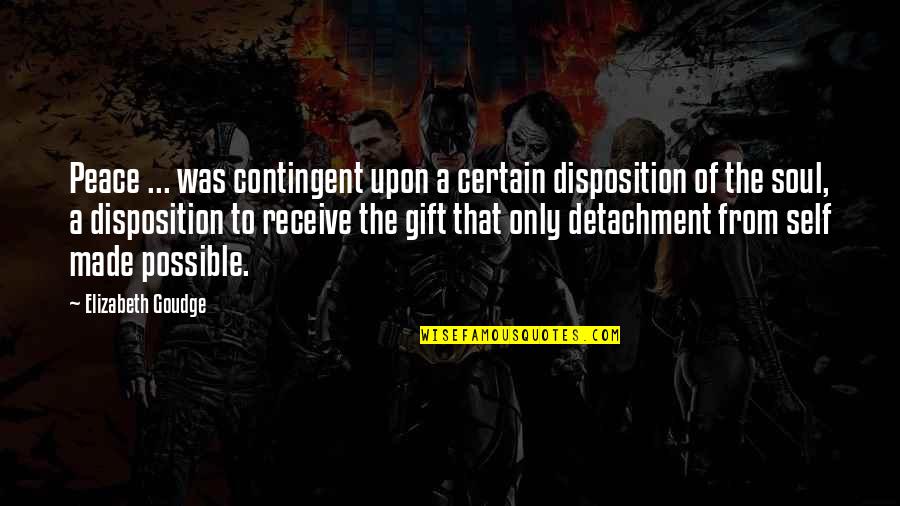 Peace ... was contingent upon a certain disposition of the soul, a disposition to receive the gift that only detachment from self made possible.
—
Elizabeth Goudge
The tenth gift is Wisdom. Guiding your way, wisdom will lead you through knowledge to understanding. May you hear its soft voice.
—
Charlene Costanzo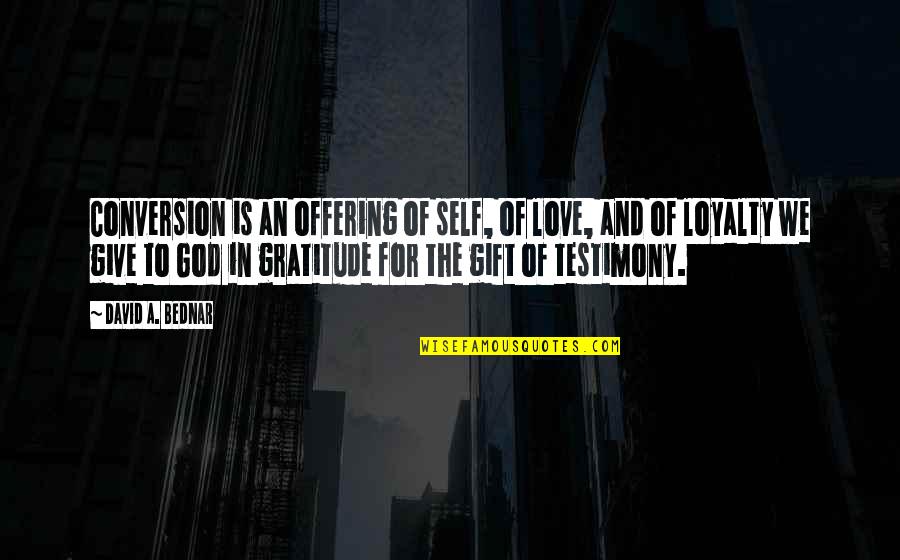 Conversion is an offering of self, of love, and of loyalty we give to God in gratitude for the gift of testimony. —
David A. Bednar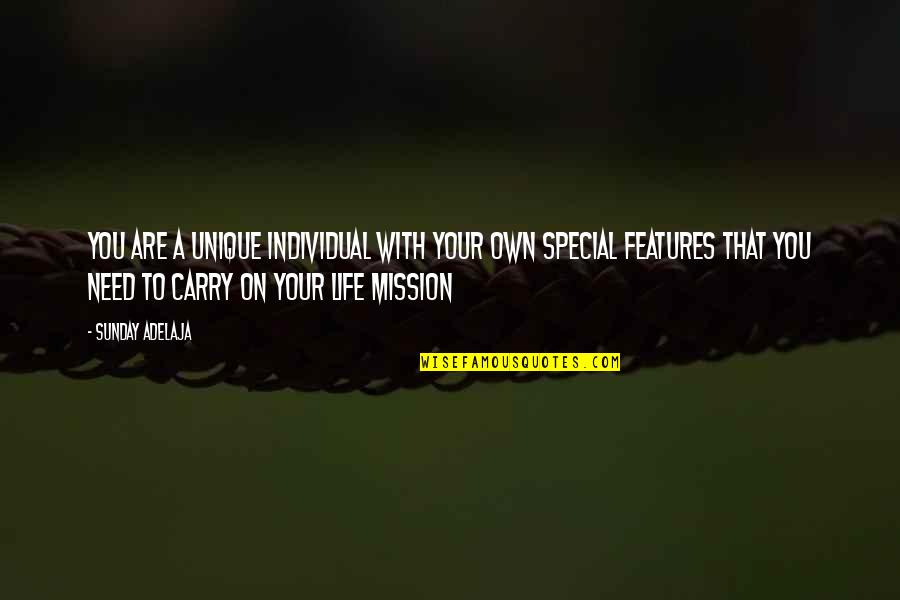 You are a unique individual with your own special features that you need to carry on your life mission —
Sunday Adelaja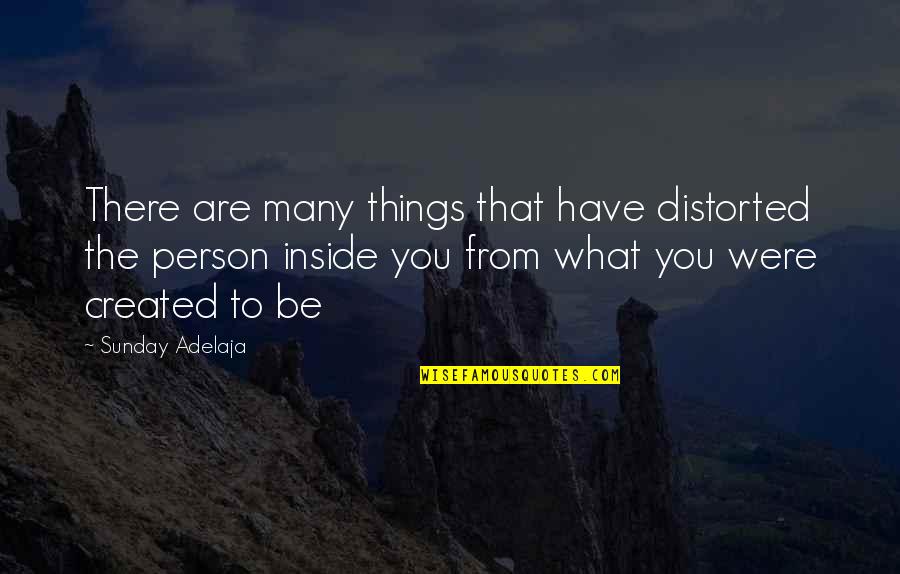 There are many things that have distorted the person inside you from what you were created to be —
Sunday Adelaja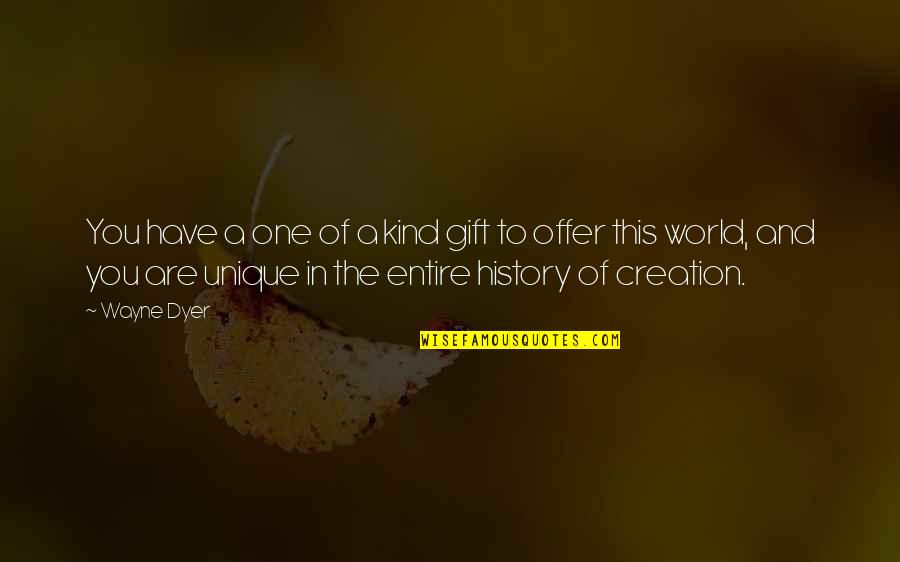 You have a one of a kind gift to offer this world, and you are unique in the entire history of creation. —
Wayne Dyer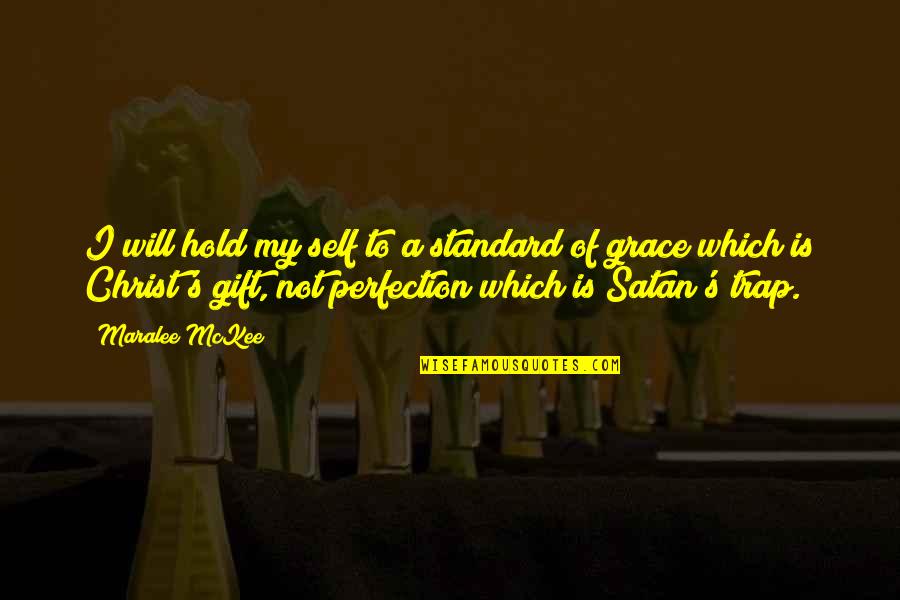 I will hold my self to a standard of grace which is Christ's gift, not perfection which is Satan's trap. —
Maralee McKee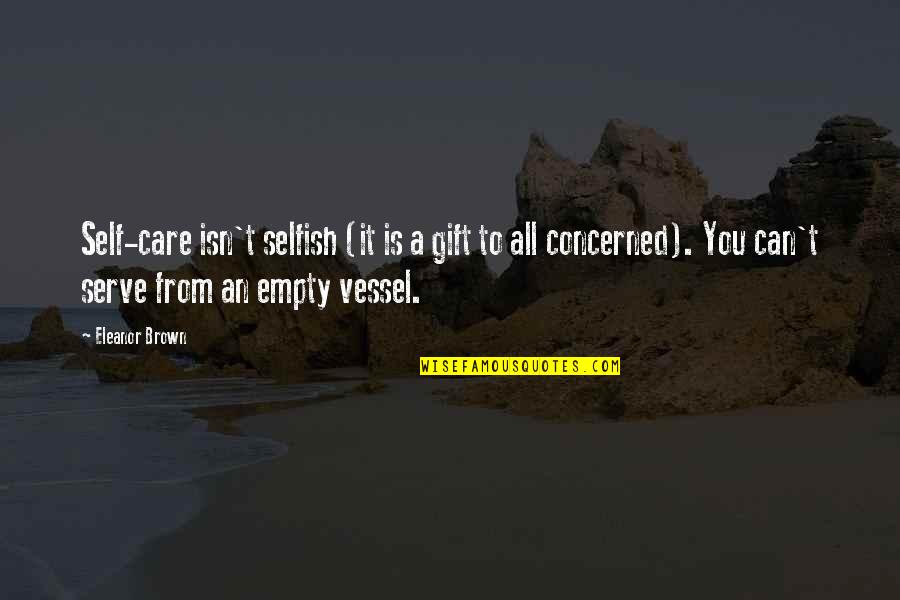 Self-care isn't selfish (it is a gift to all concerned). You can't serve from an empty vessel. —
Eleanor Brown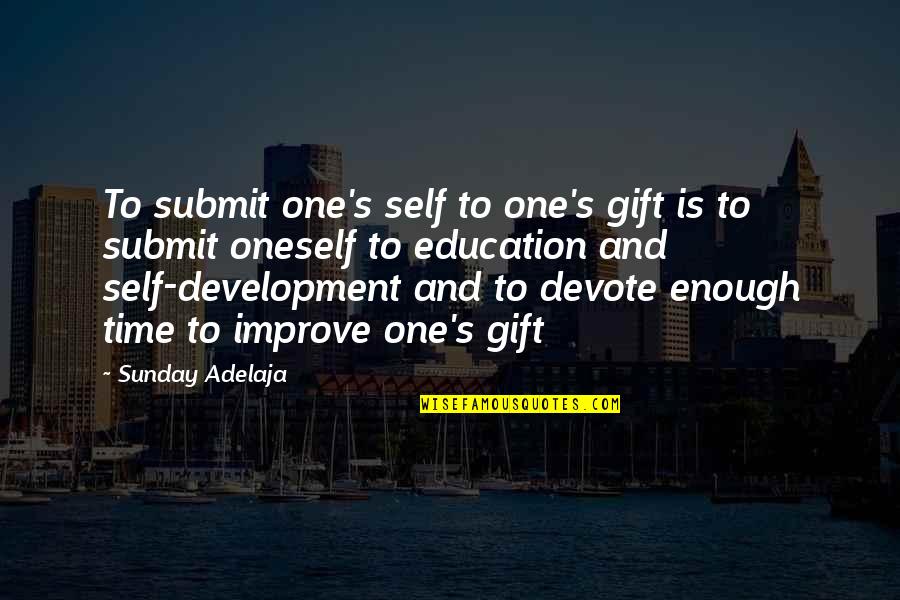 To submit one's self to one's gift is to submit oneself to education and self-development and to devote enough time to improve one's gift —
Sunday Adelaja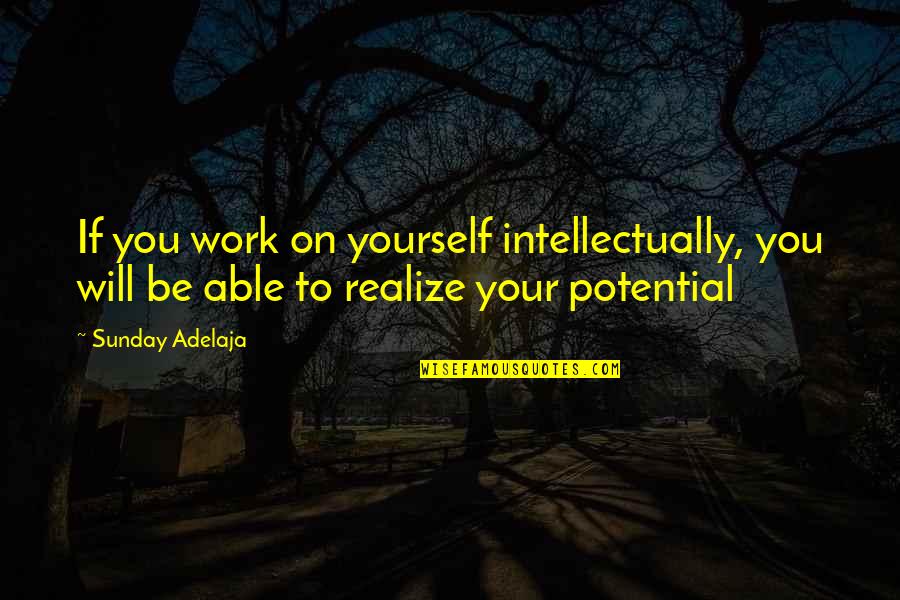 If you work on yourself intellectually, you will be able to realize your potential —
Sunday Adelaja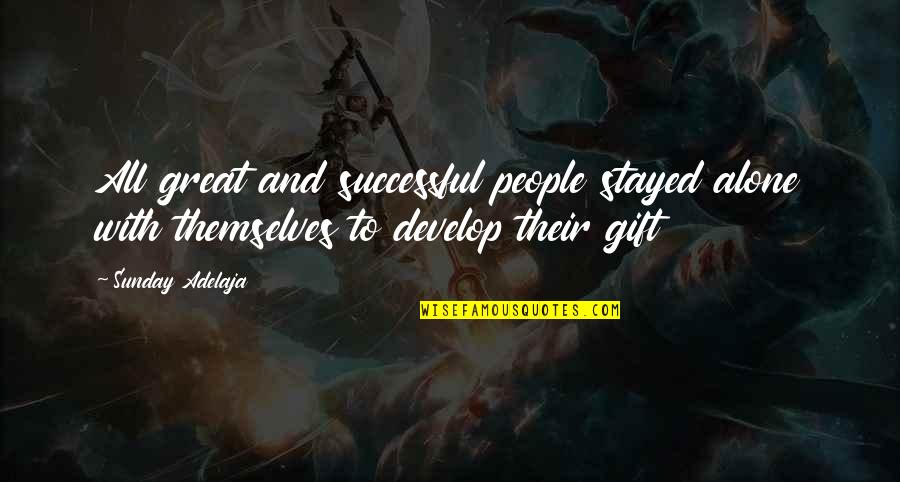 All great and successful people stayed alone with themselves to develop their gift —
Sunday Adelaja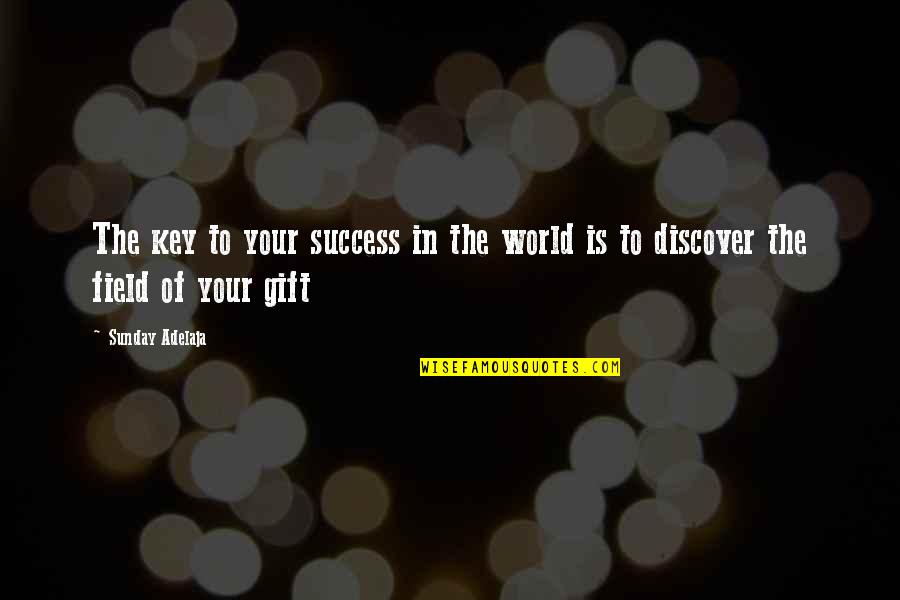 The key to your success in the world is to discover the field of your gift —
Sunday Adelaja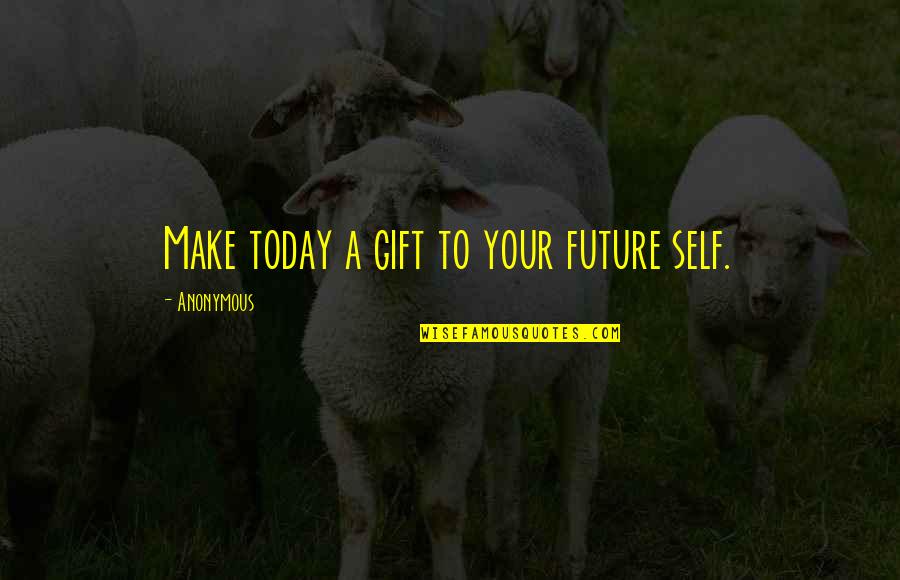 Make today a gift to your future self. —
Anonymous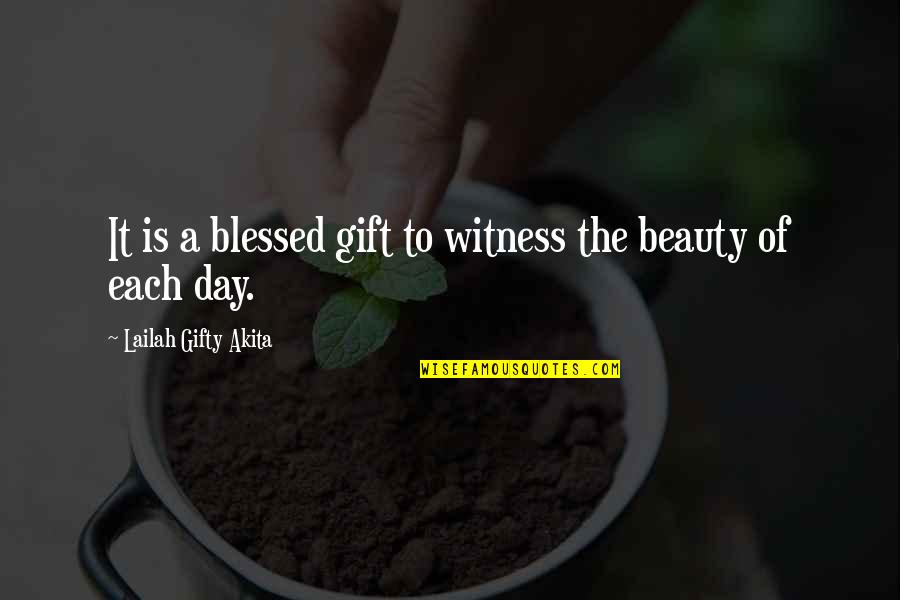 It is a blessed gift to witness the beauty of each day. —
Lailah Gifty Akita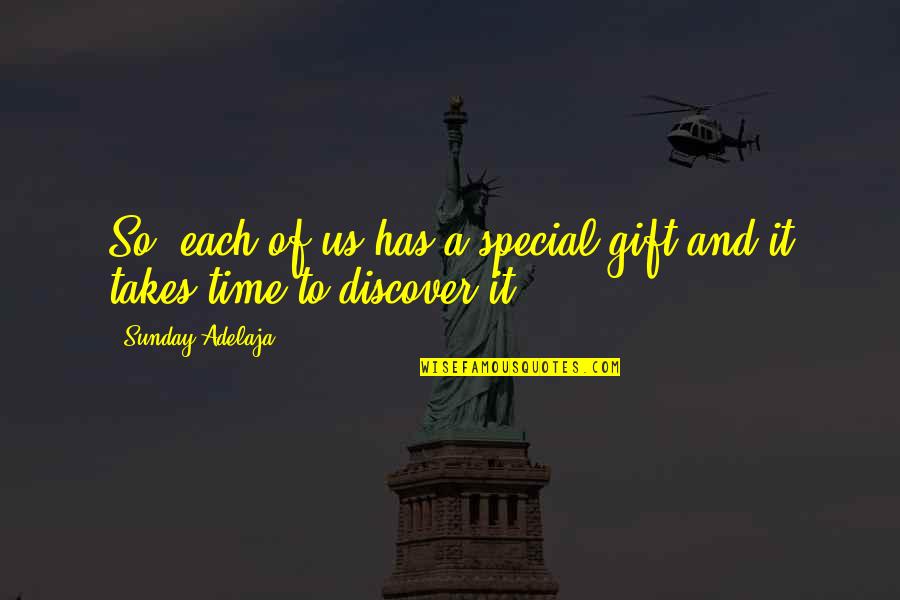 So, each of us has a special gift and it takes time to discover it —
Sunday Adelaja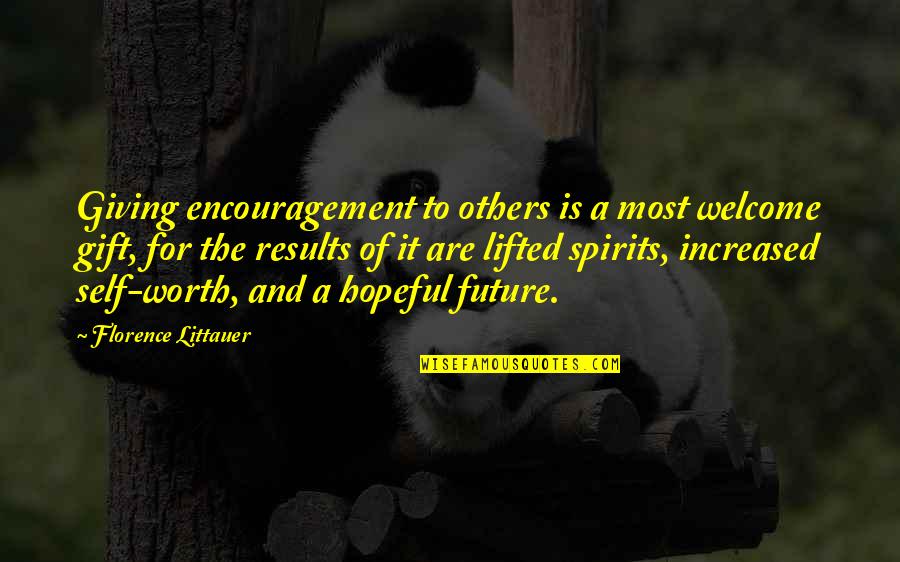 Giving encouragement to others is a most welcome gift, for the results of it are lifted spirits, increased self-worth, and a hopeful future. —
Florence Littauer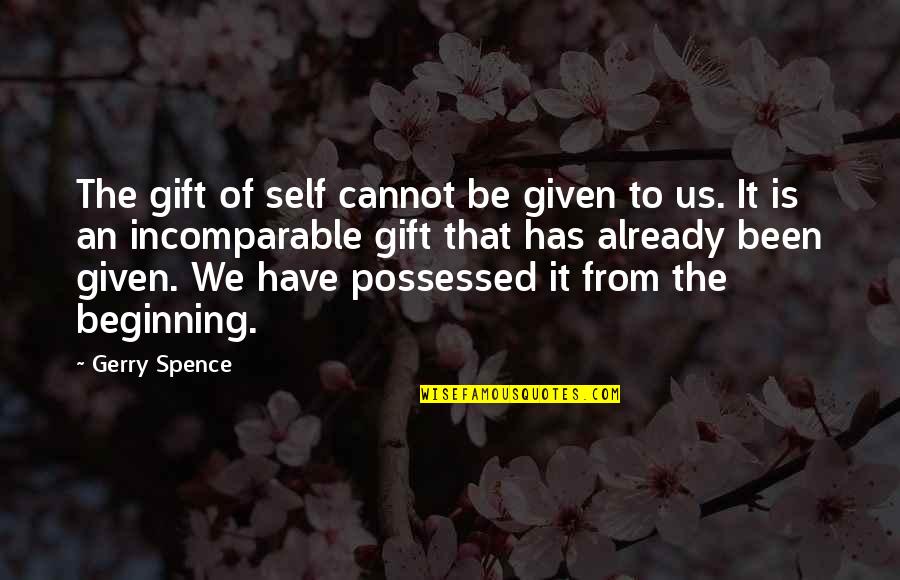 The gift of self cannot be given to us. It is an incomparable gift that has already been given. We have possessed it from the beginning. —
Gerry Spence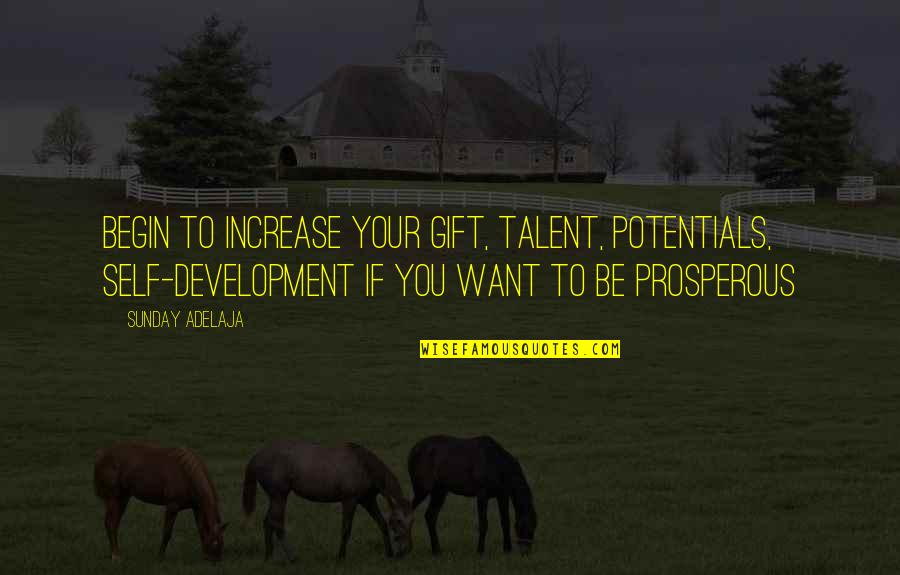 Begin to increase your gift, talent, potentials, self-development if you want to be prosperous —
Sunday Adelaja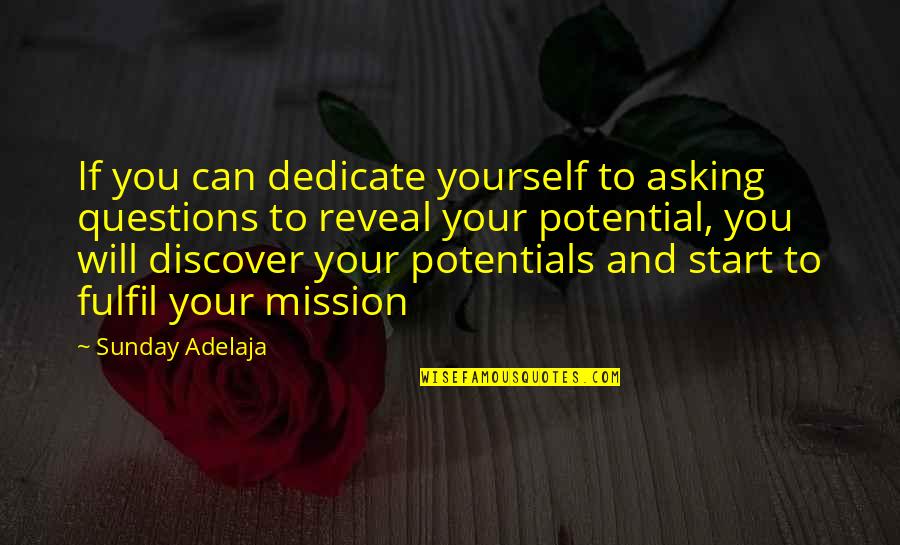 If you can dedicate yourself to asking questions to reveal your potential, you will discover your potentials and start to fulfil your mission —
Sunday Adelaja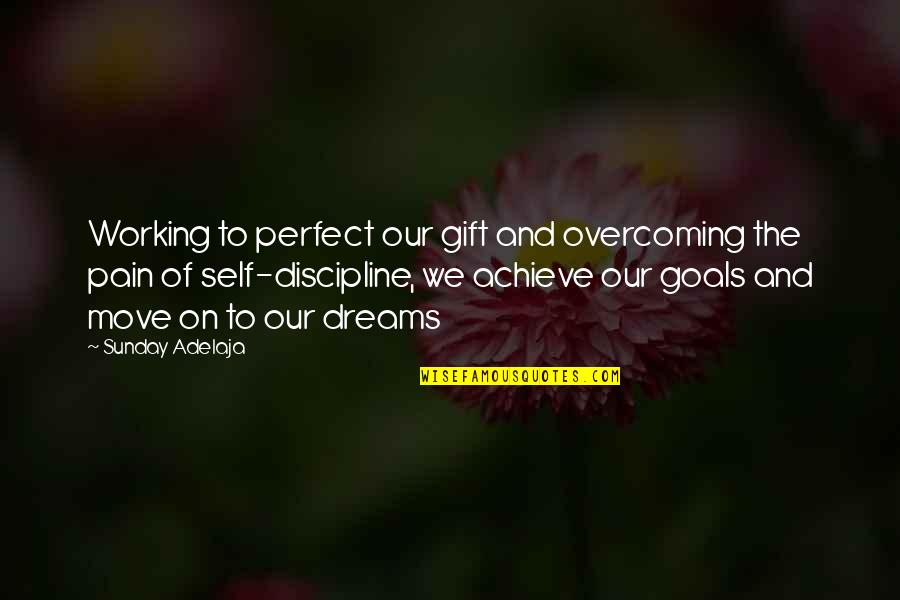 Working to perfect our gift and overcoming the pain of self-discipline, we achieve our goals and move on to our dreams —
Sunday Adelaja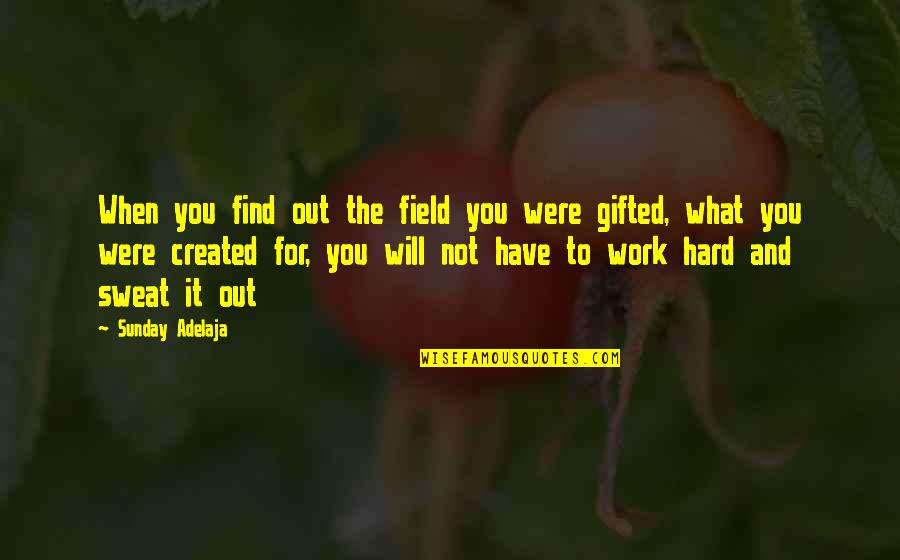 When you find out the field you were gifted, what you were created for, you will not have to work hard and sweat it out —
Sunday Adelaja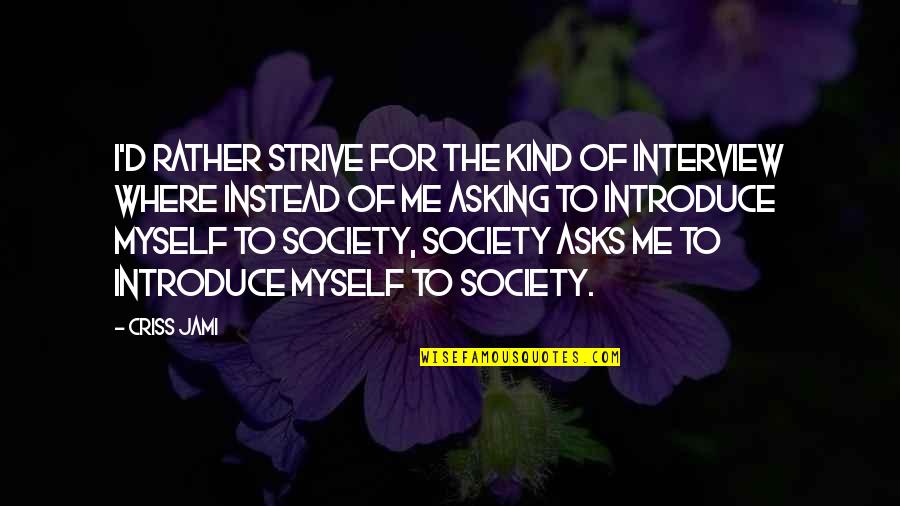 I'd rather strive for the kind of interview where instead of me asking to introduce myself to society, society asks me to introduce myself to society. —
Criss Jami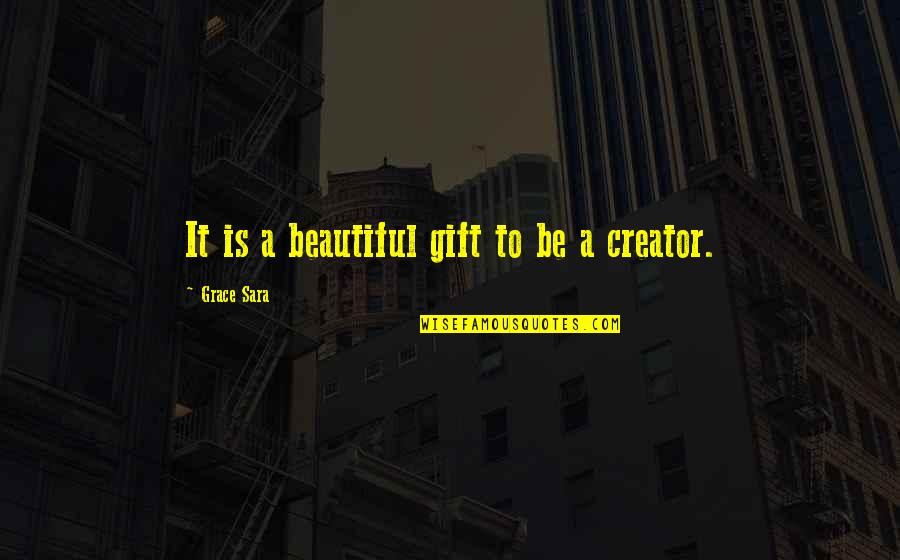 It is a beautiful gift to be a creator. —
Grace Sara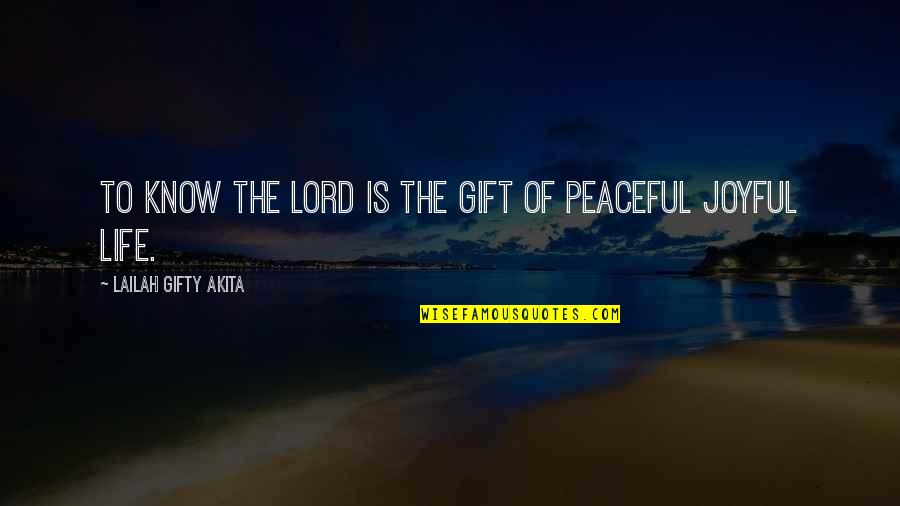 To know the Lord is the gift of peaceful joyful life. —
Lailah Gifty Akita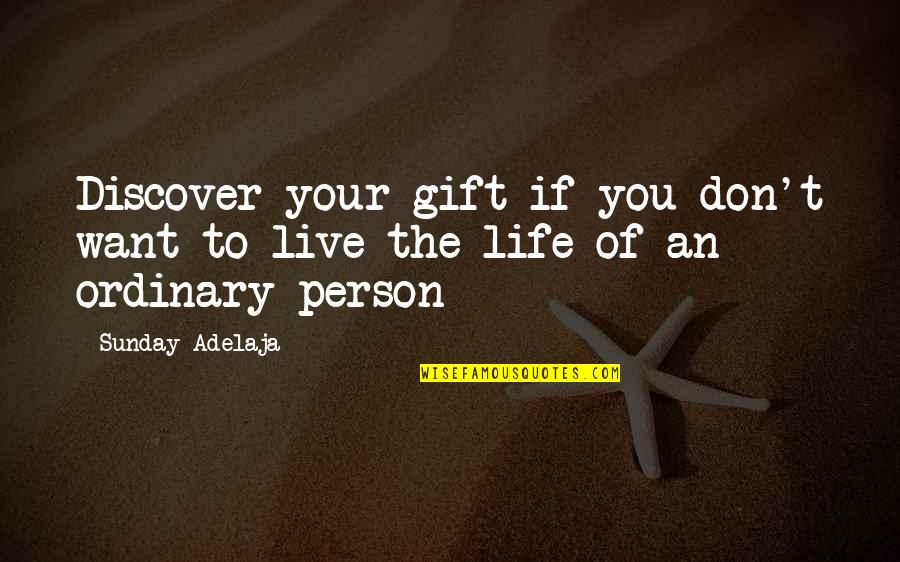 Discover your gift if you don't want to live the life of an ordinary person —
Sunday Adelaja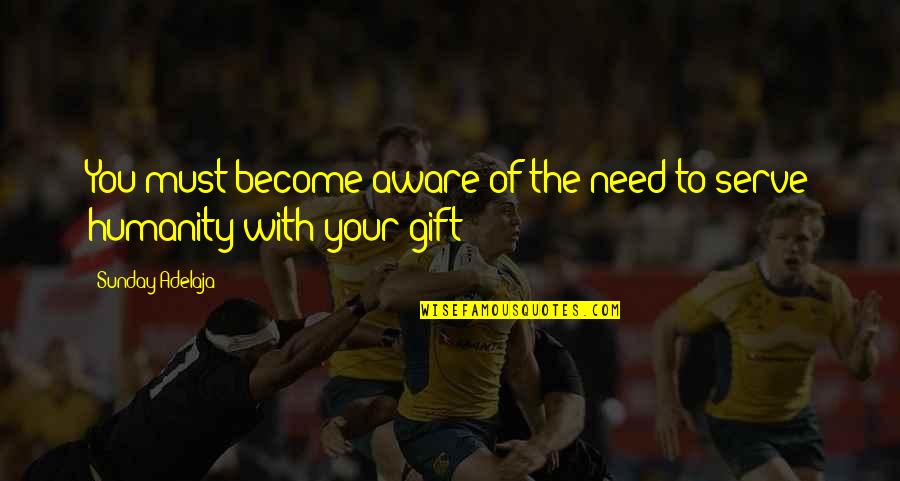 You must become aware of the need to serve humanity with your gift —
Sunday Adelaja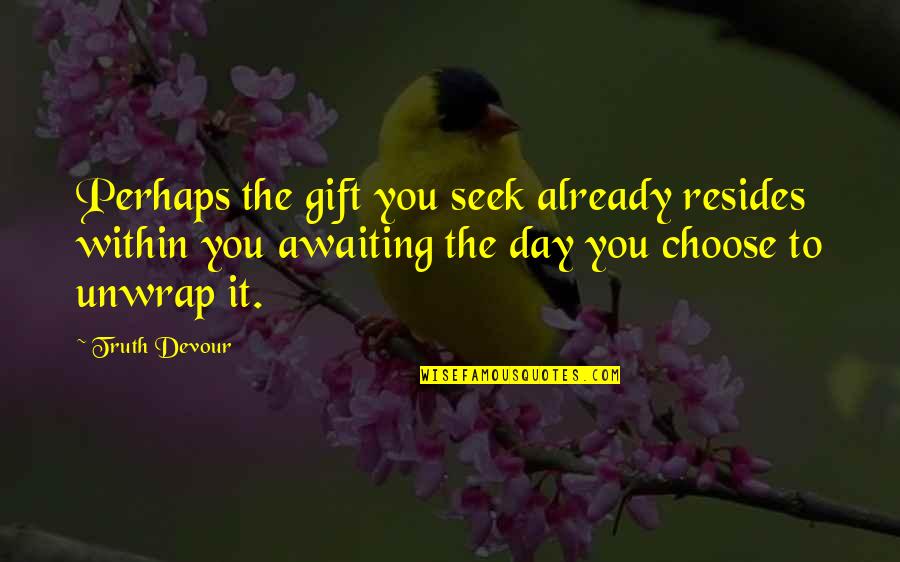 Perhaps the gift you seek already resides within you awaiting the day you choose to unwrap it. —
Truth Devour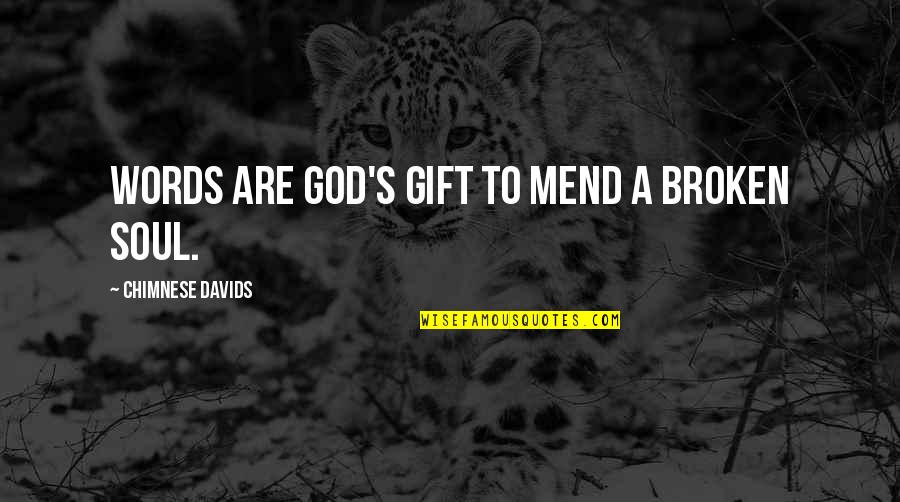 Words are God's gift to mend a broken soul. —
Chimnese Davids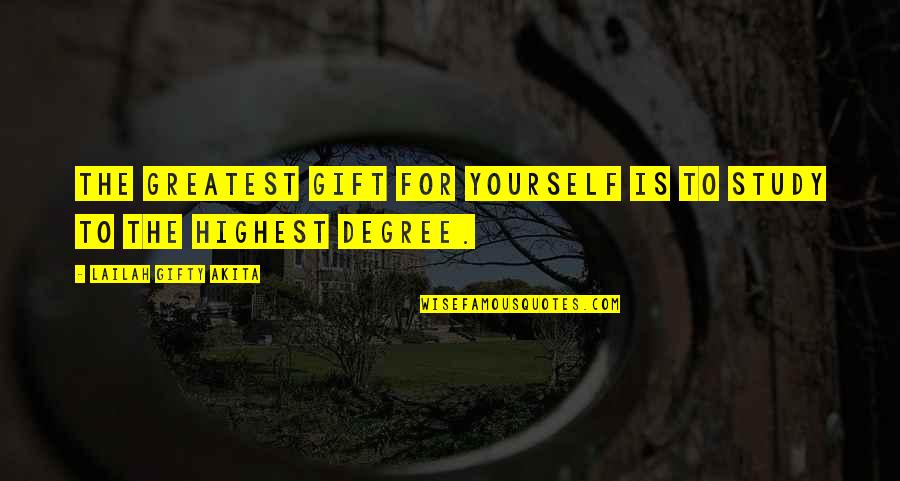 The greatest gift for yourself is to study to the highest degree. —
Lailah Gifty Akita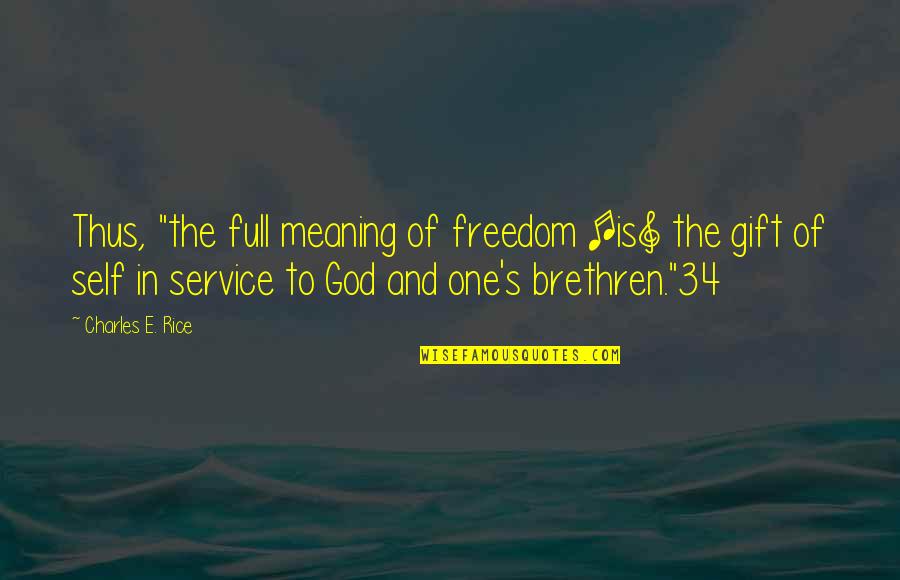 Thus, "the full meaning of freedom [is] the gift of self in service to God and one's brethren."34 —
Charles E. Rice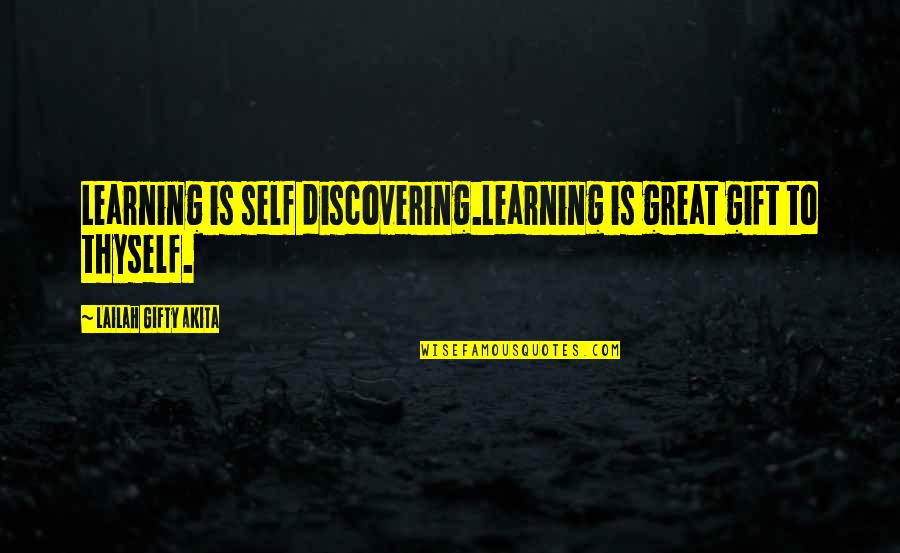 Learning is self discovering.
Learning is great gift to thyself. —
Lailah Gifty Akita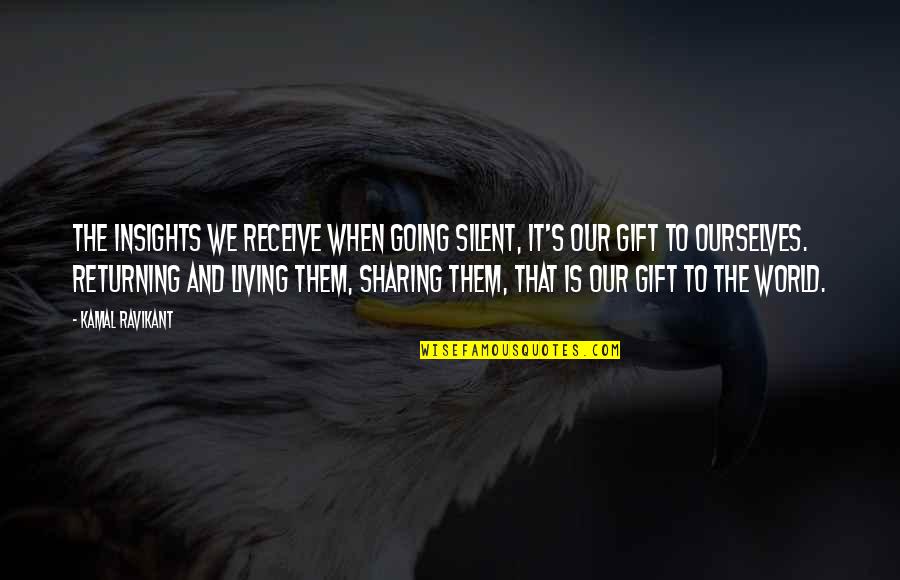 The insights we receive when going silent, it's our gift to ourselves. Returning and living them, sharing them, that is our gift to the world. —
Kamal Ravikant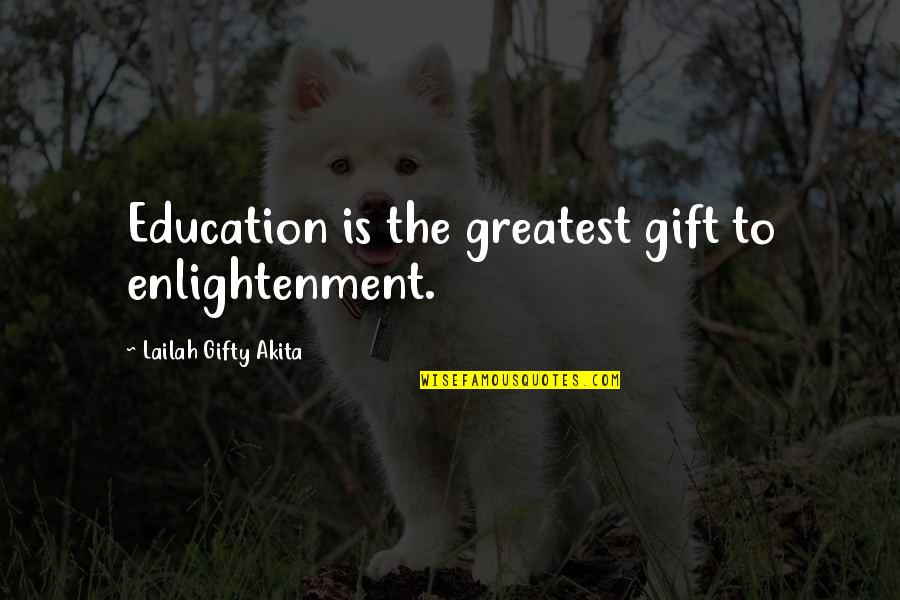 Education is the greatest gift to enlightenment. —
Lailah Gifty Akita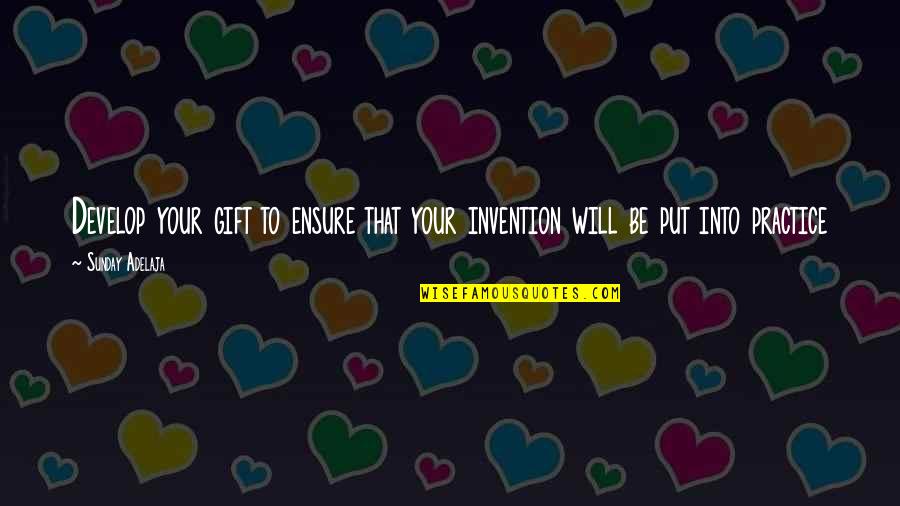 Develop your gift to ensure that your invention will be put into practice —
Sunday Adelaja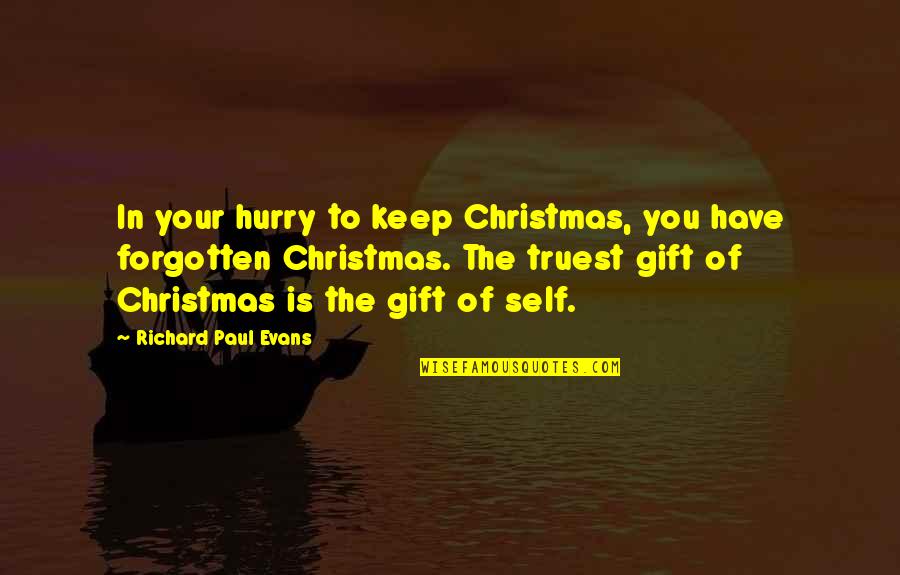 In your hurry to keep Christmas, you have forgotten Christmas. The truest gift of Christmas is the gift of self. —
Richard Paul Evans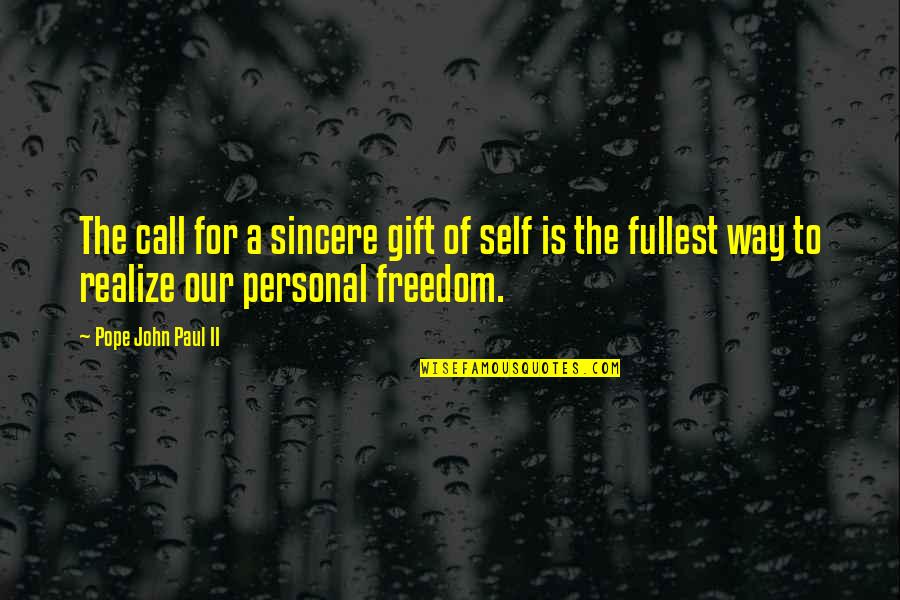 The call for a sincere gift of self is the fullest way to realize our personal freedom. —
Pope John Paul II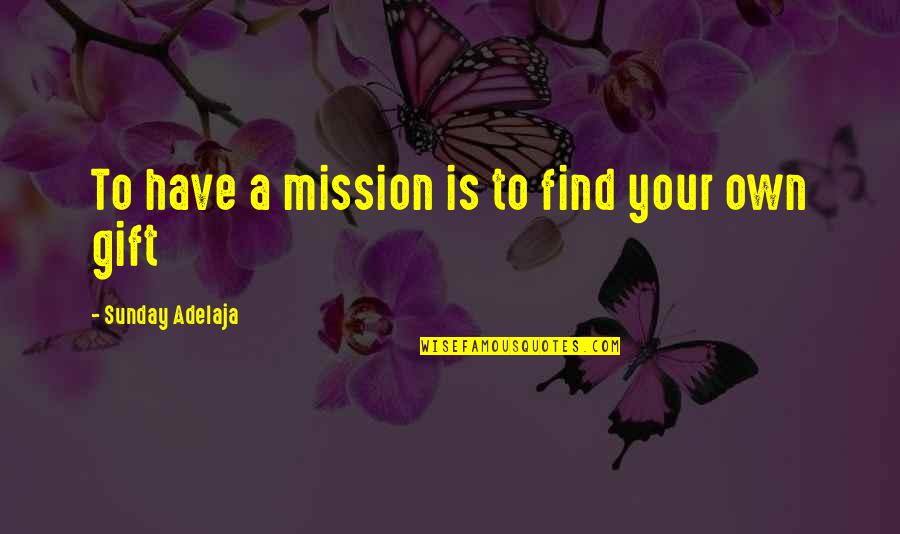 To have a mission is to find your own gift —
Sunday Adelaja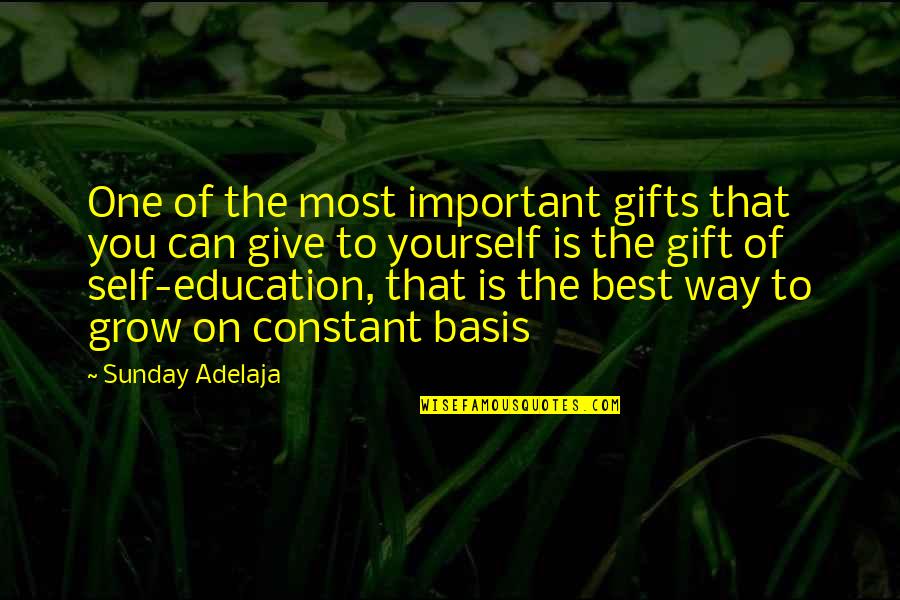 One of the most important gifts that you can give to yourself is the gift of self-education, that is the best way to grow on constant basis —
Sunday Adelaja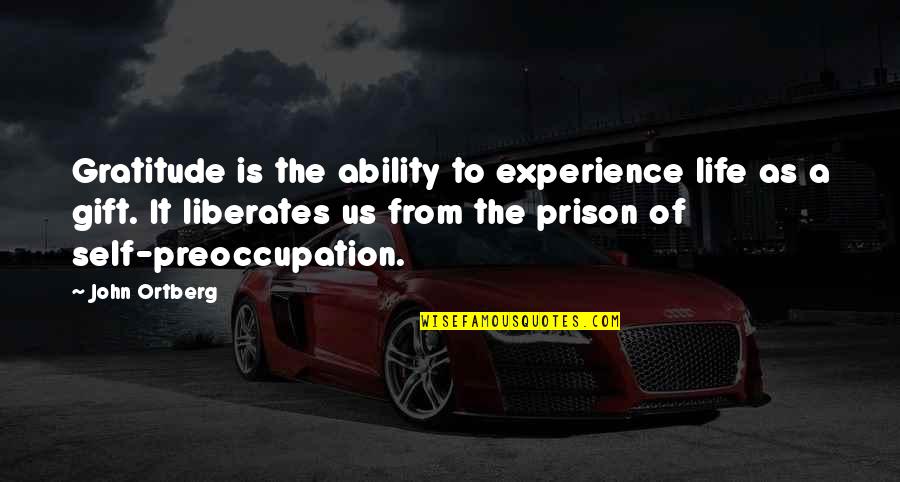 Gratitude is the ability to experience life as a gift. It liberates us from the prison of self-preoccupation. —
John Ortberg