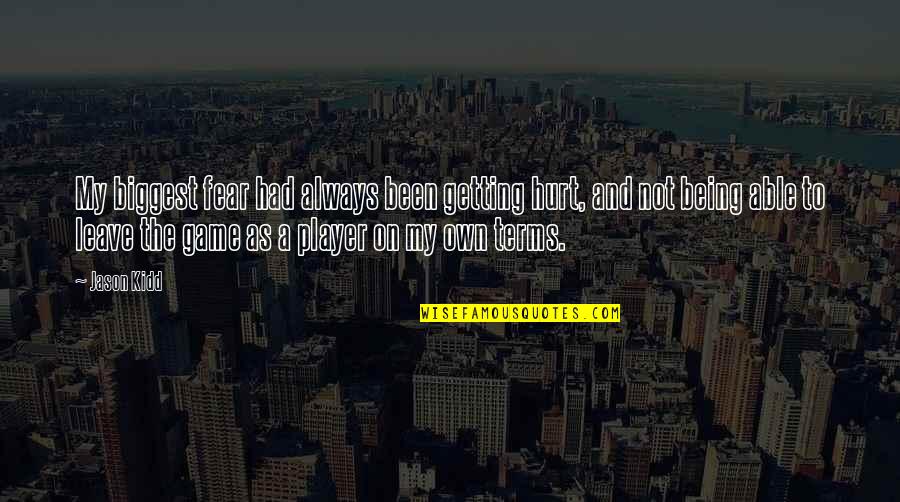 My biggest fear had always been getting hurt, and not being able to leave the game as a player on my own terms.
—
Jason Kidd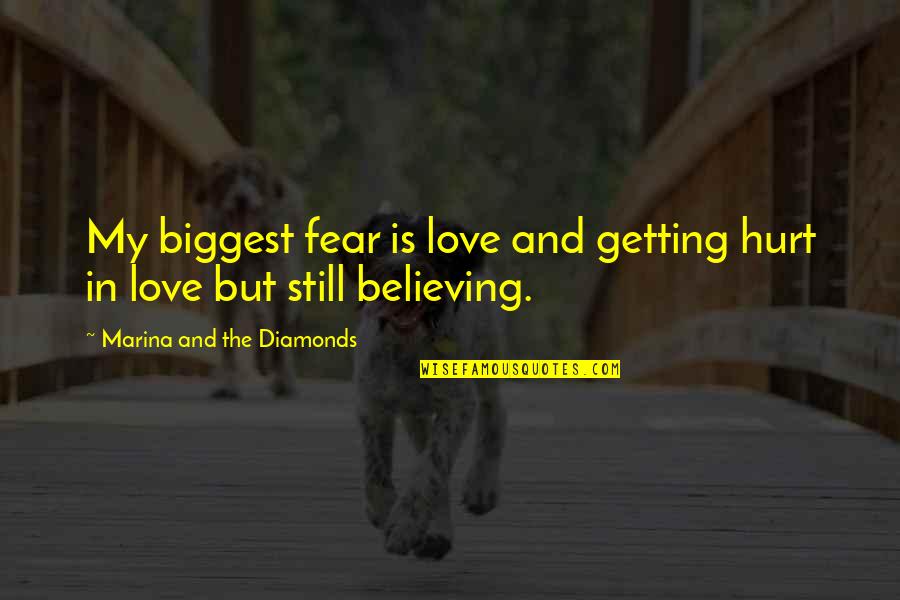 My biggest fear is love and getting hurt in love but still believing.
—
Marina And The Diamonds
So many people shy away from using color in their homes for fear of getting it wrong ... But ignorance and fear are no reason to live in a bland box.
—
Jonathan Adler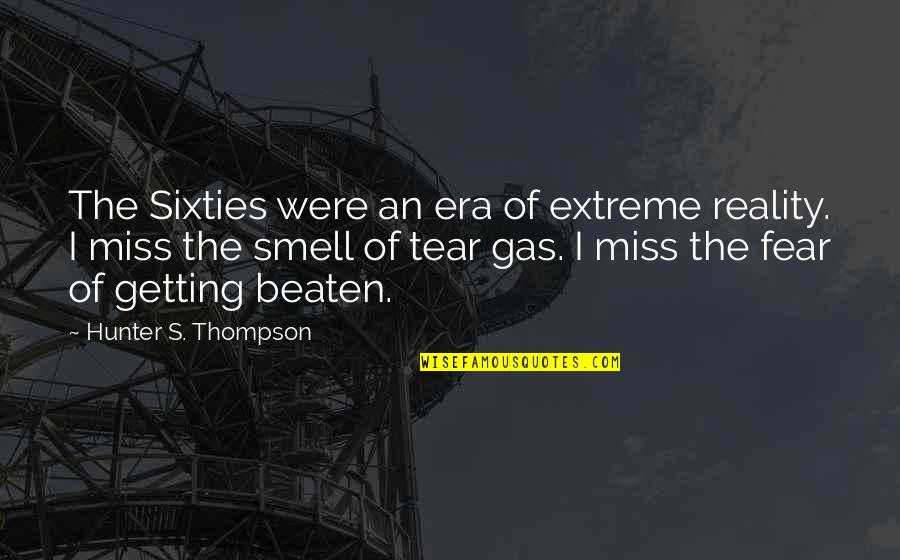 The Sixties were an era of extreme reality. I miss the smell of tear gas. I miss the fear of getting beaten.
—
Hunter S. Thompson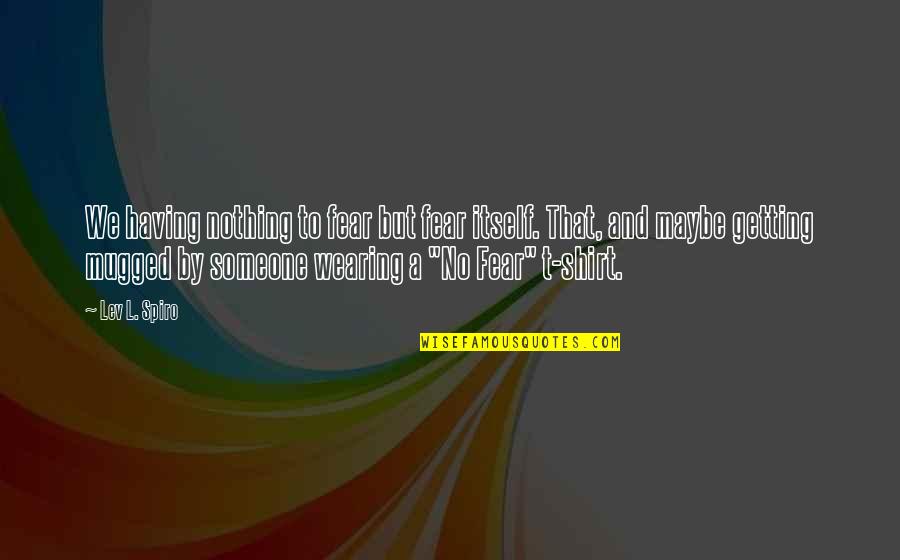 We having nothing to fear but fear itself. That, and maybe getting mugged by someone wearing a "No Fear" t-shirt.
—
Lev L. Spiro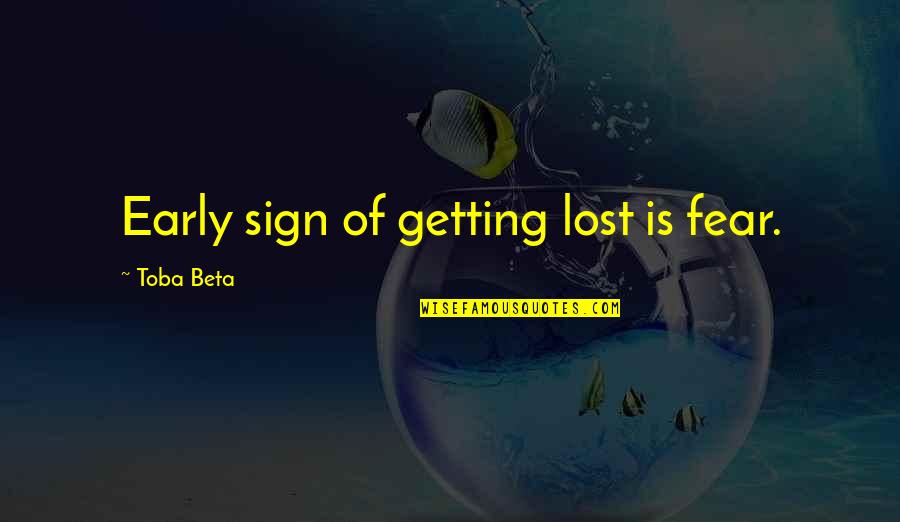 Early sign of getting lost is fear.
—
Toba Beta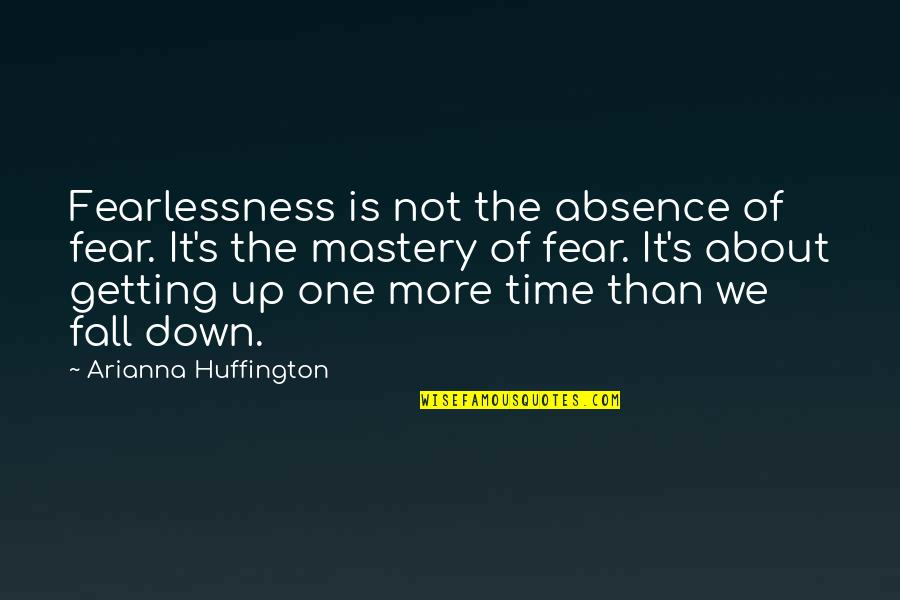 Fearlessness is not the absence of fear. It's the mastery of fear. It's about getting up one more time than we fall down.
—
Arianna Huffington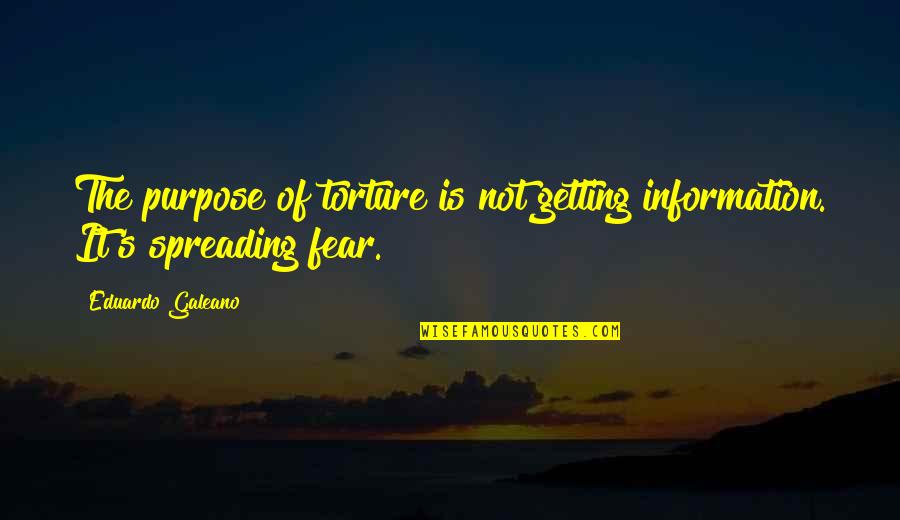 The purpose of torture is not getting information. It's spreading fear.
—
Eduardo Galeano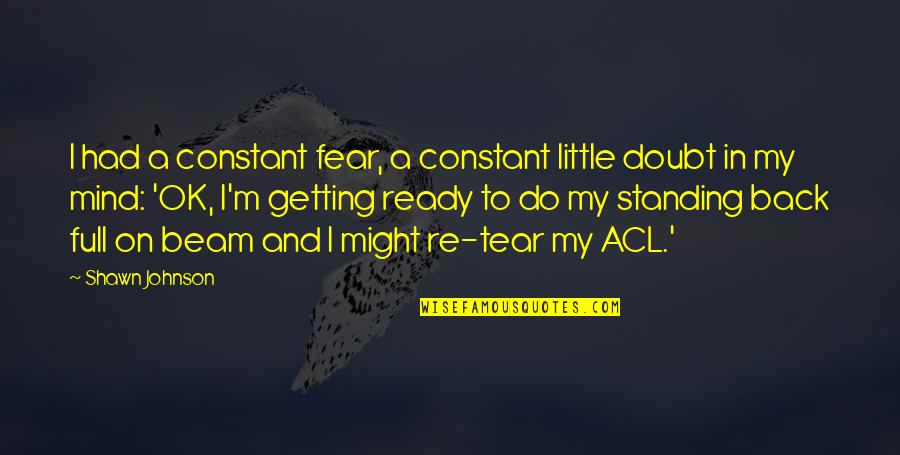 I had a constant fear, a constant little doubt in my mind: 'OK, I'm getting ready to do my standing back full on beam and I might re-tear my ACL.'
—
Shawn Johnson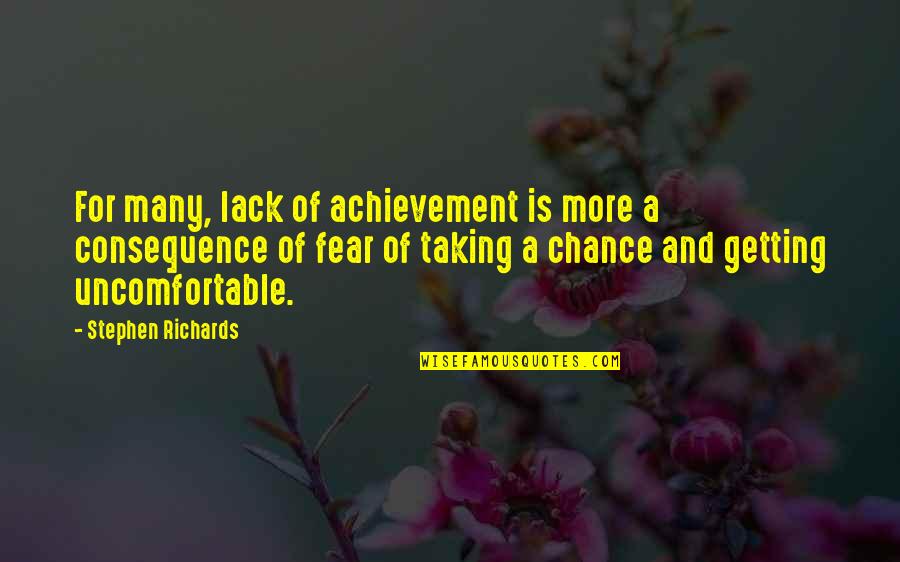 For many, lack of achievement is more a consequence of fear of taking a chance and getting uncomfortable.
—
Stephen Richards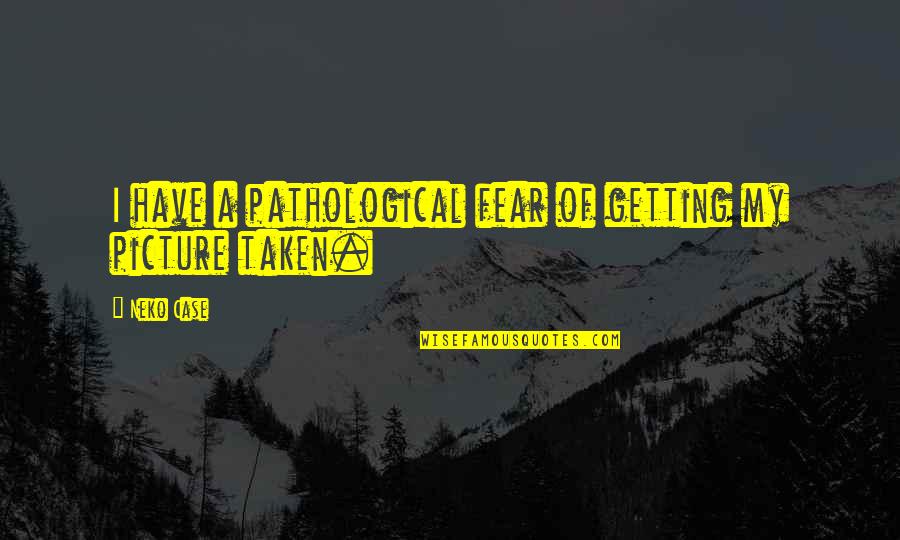 I have a pathological fear of getting my picture taken.
—
Neko Case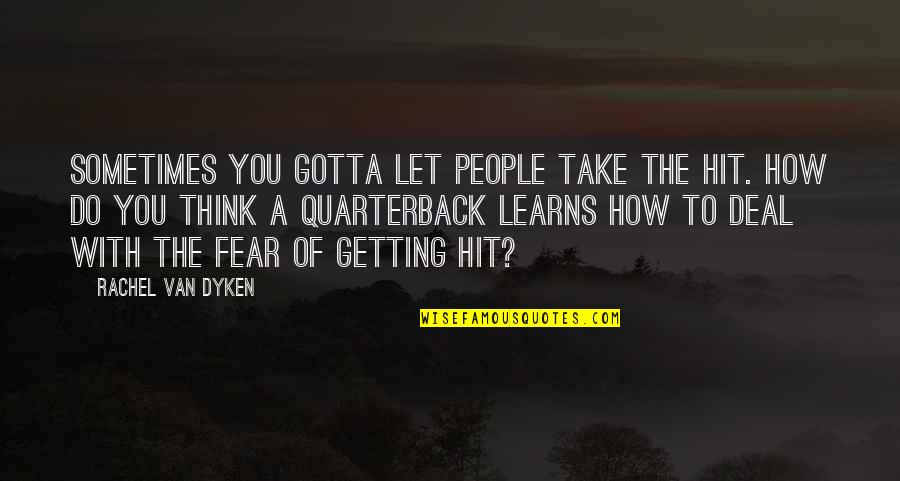 Sometimes you gotta let people take the hit. How do you think a quarterback learns how to deal with the fear of getting hit?
—
Rachel Van Dyken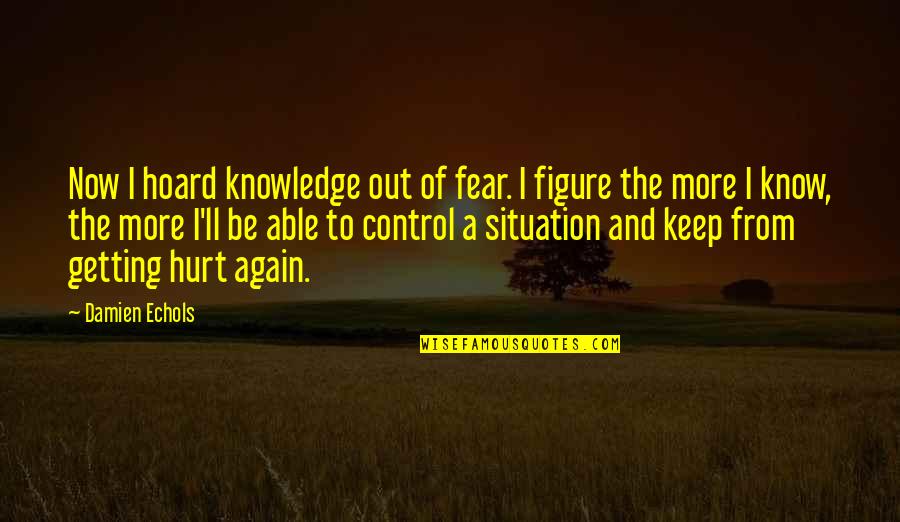 Now I hoard knowledge out of fear. I figure the more I know, the more I'll be able to control a situation and keep from getting hurt again.
—
Damien Echols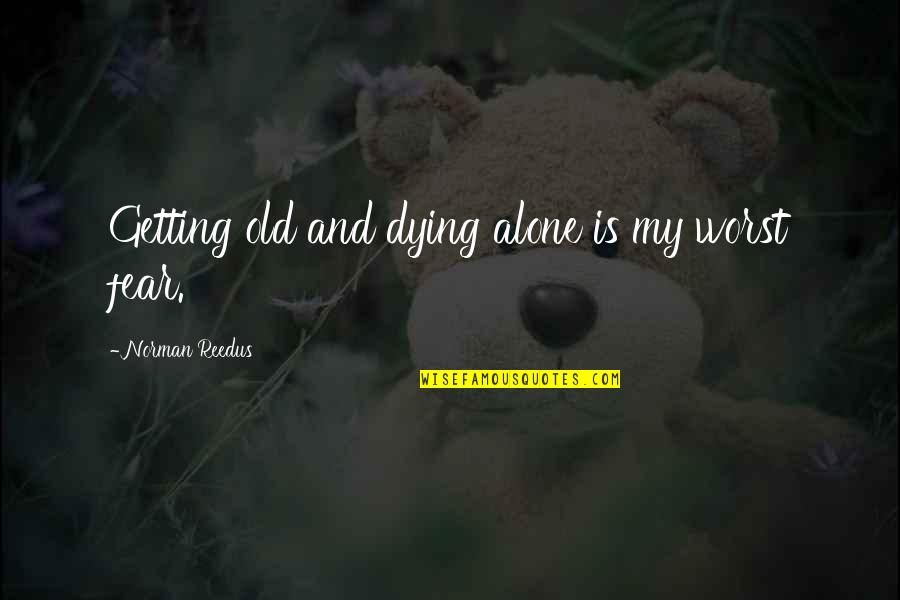 Getting old and dying alone is my worst fear. —
Norman Reedus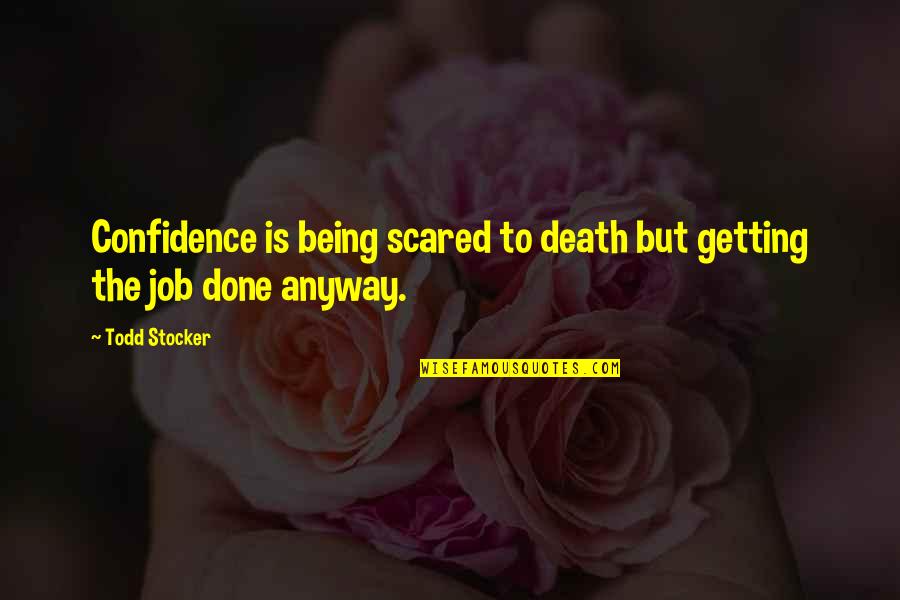 Confidence is being scared to death but getting the job done anyway. —
Todd Stocker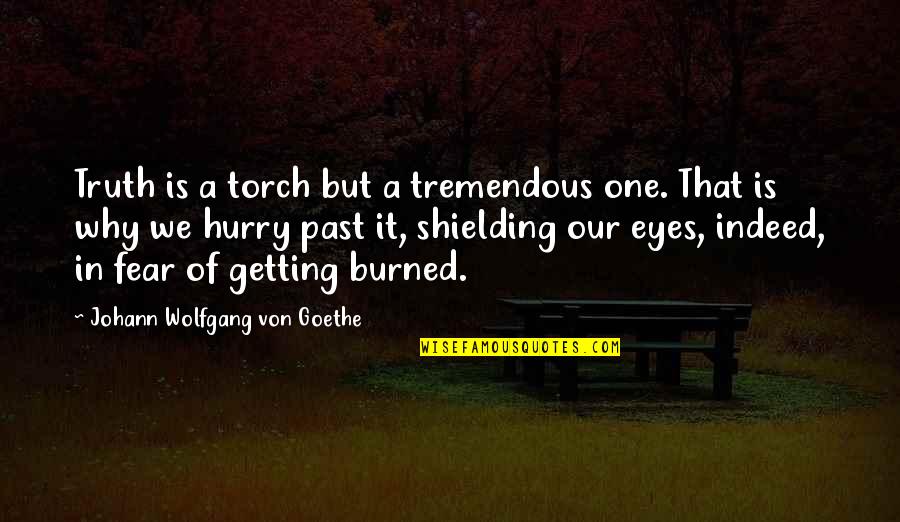 Truth is a torch but a tremendous one. That is why we hurry past it, shielding our eyes, indeed, in fear of getting burned. —
Johann Wolfgang Von Goethe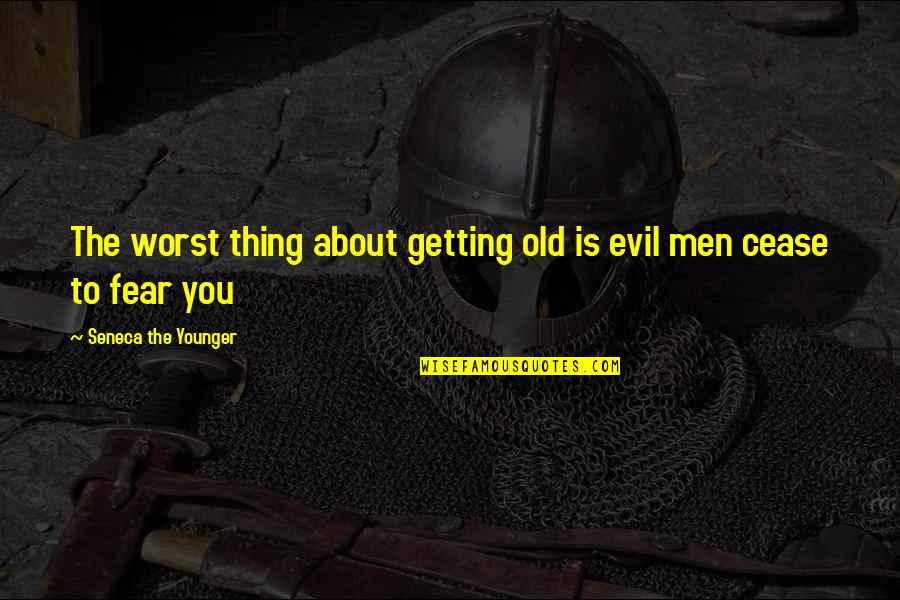 The worst thing about getting old is evil men cease to fear you —
Seneca The Younger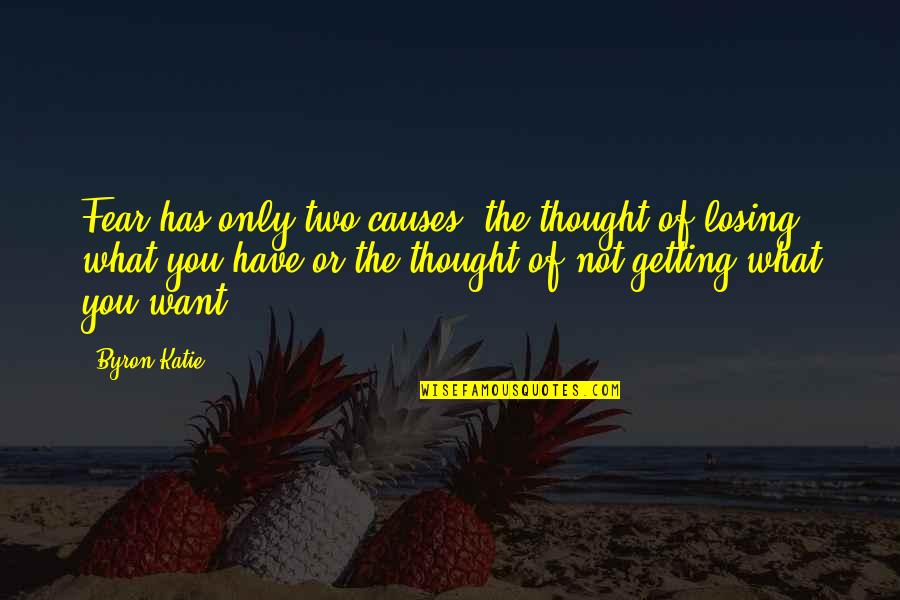 Fear has only two causes: the thought of losing what you have or the thought of not getting what you want. —
Byron Katie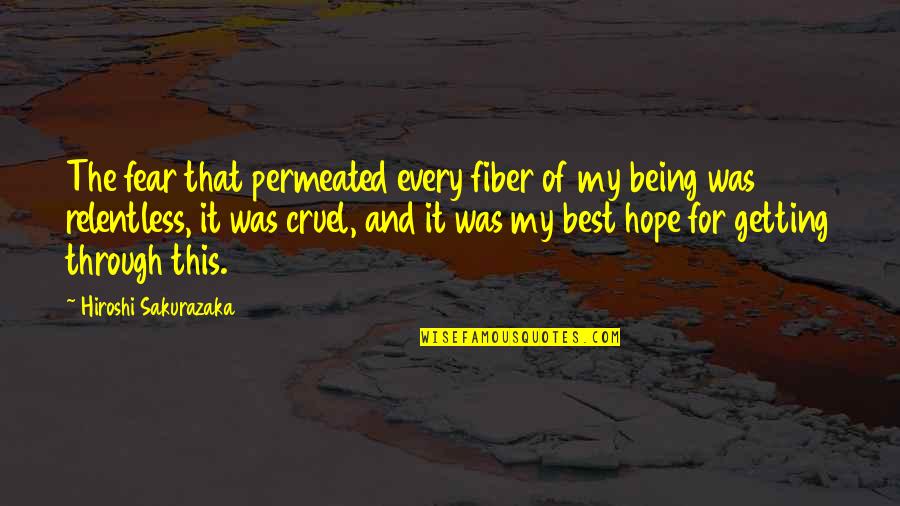 The fear that permeated every fiber of my being was relentless, it was cruel, and it was my best hope for getting through this. —
Hiroshi Sakurazaka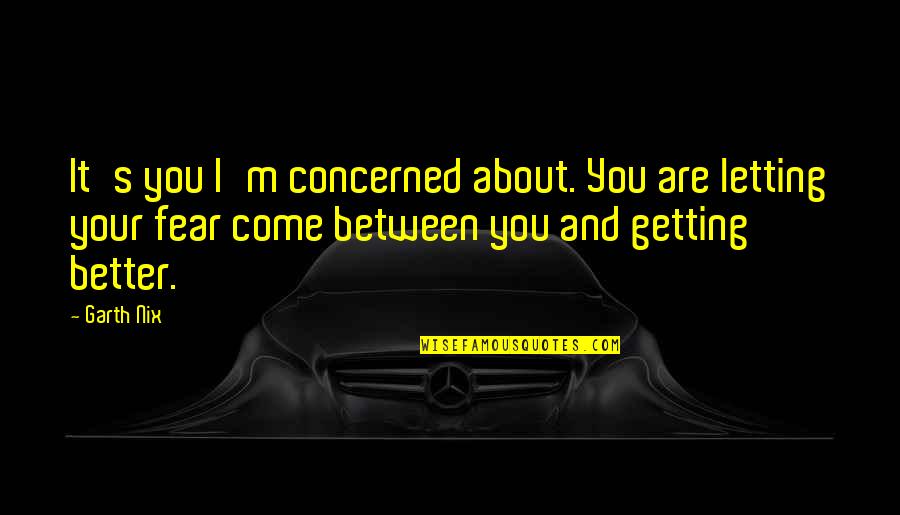 It's you I'm concerned about. You are letting your fear come between you and getting better. —
Garth Nix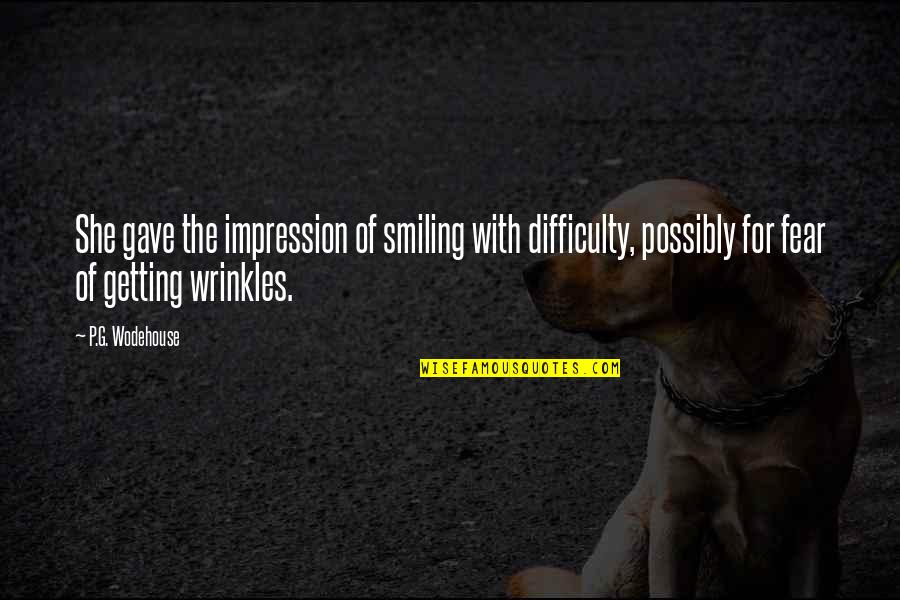 She gave the impression of smiling with difficulty, possibly for fear of getting wrinkles. —
P.G. Wodehouse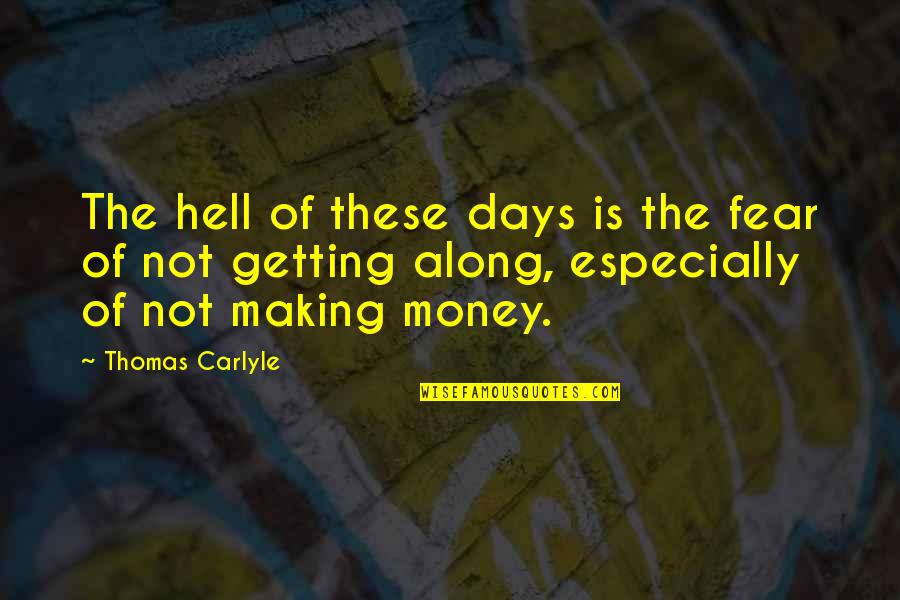 The hell of these days is the fear of not getting along, especially of not making money. —
Thomas Carlyle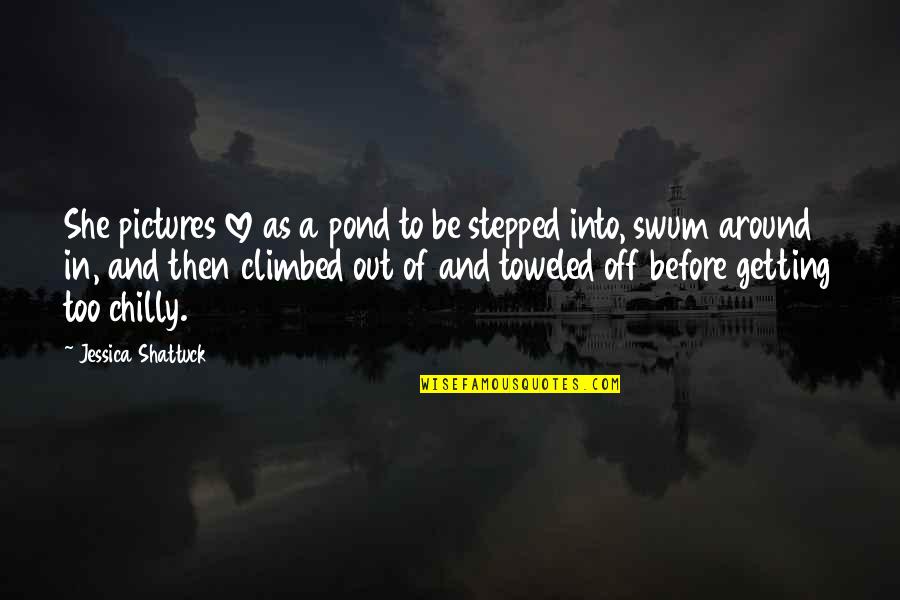 She pictures love as a pond to be stepped into, swum around in, and then climbed out of and toweled off before getting too chilly. —
Jessica Shattuck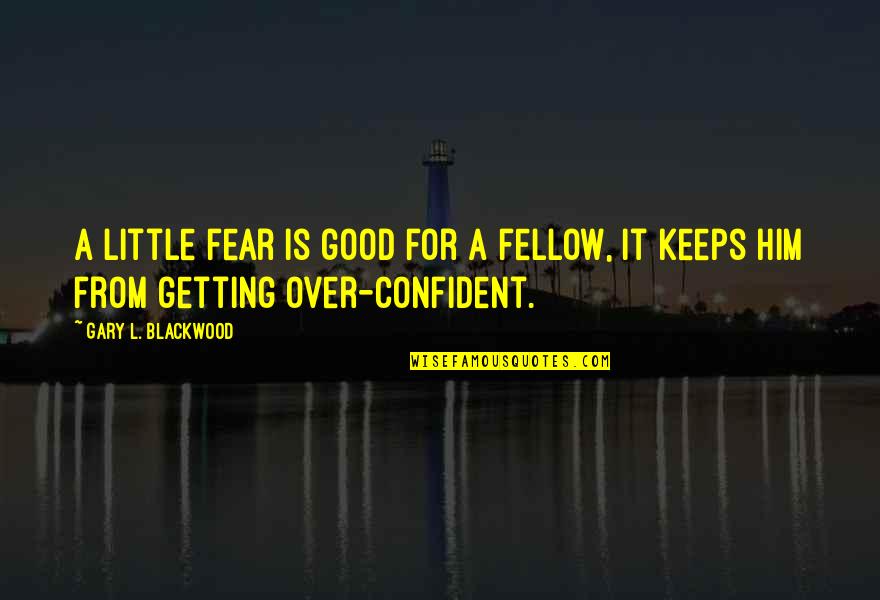 A little fear is good for a fellow, it keeps him from getting over-confident. —
Gary L. Blackwood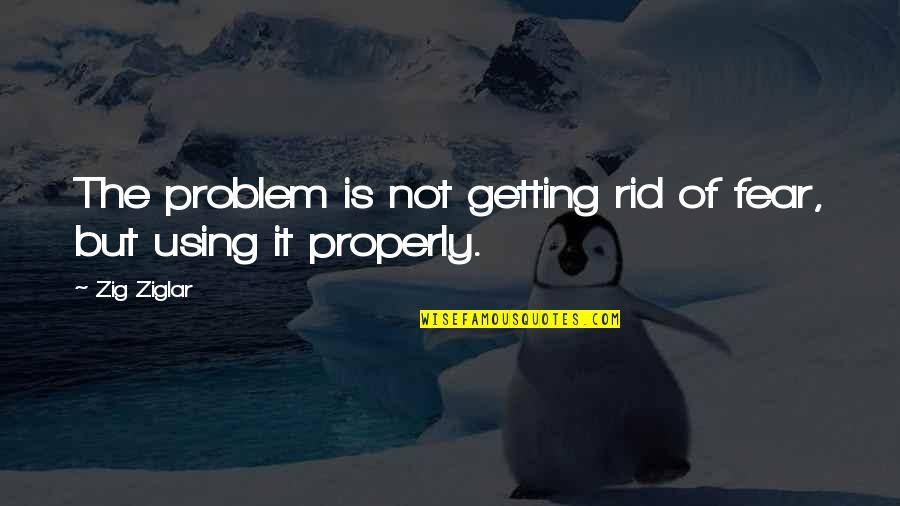 The problem is not getting rid of fear, but using it properly. —
Zig Ziglar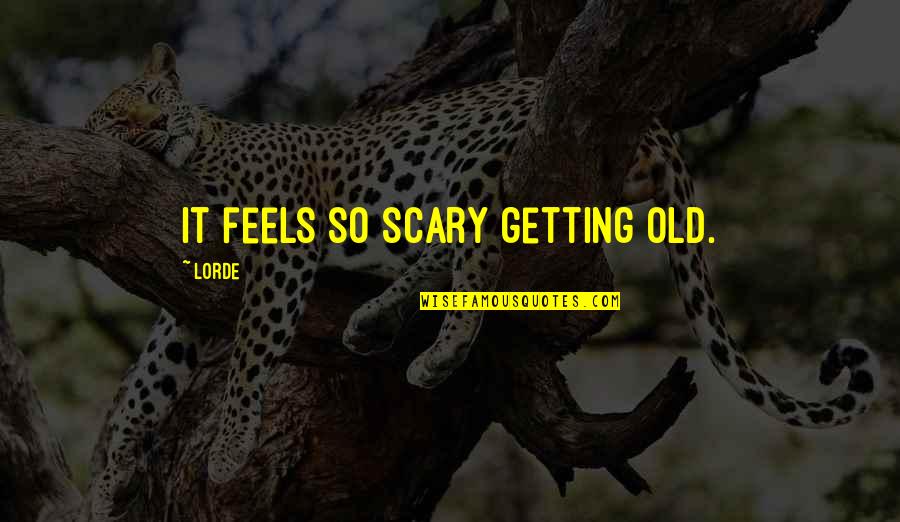 it feels so scary getting old. —
Lorde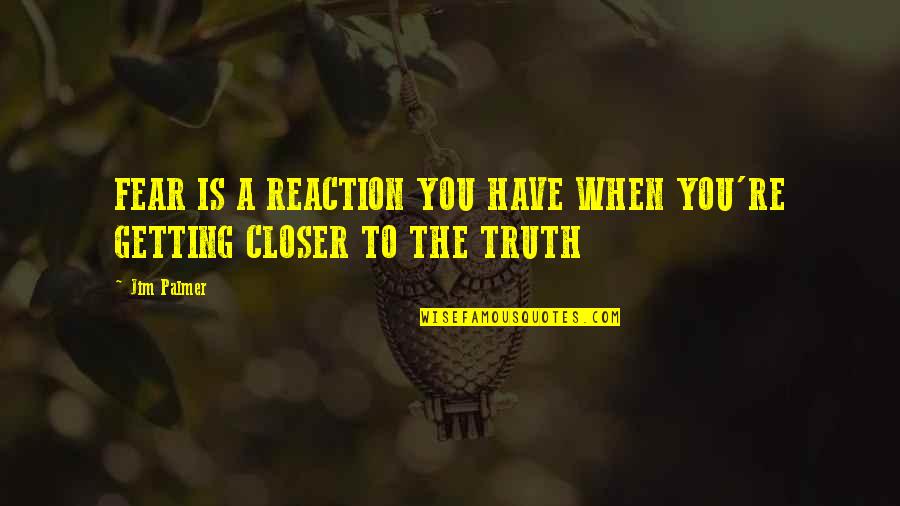 FEAR IS A REACTION YOU HAVE WHEN YOU'RE GETTING CLOSER TO THE TRUTH —
Jim Palmer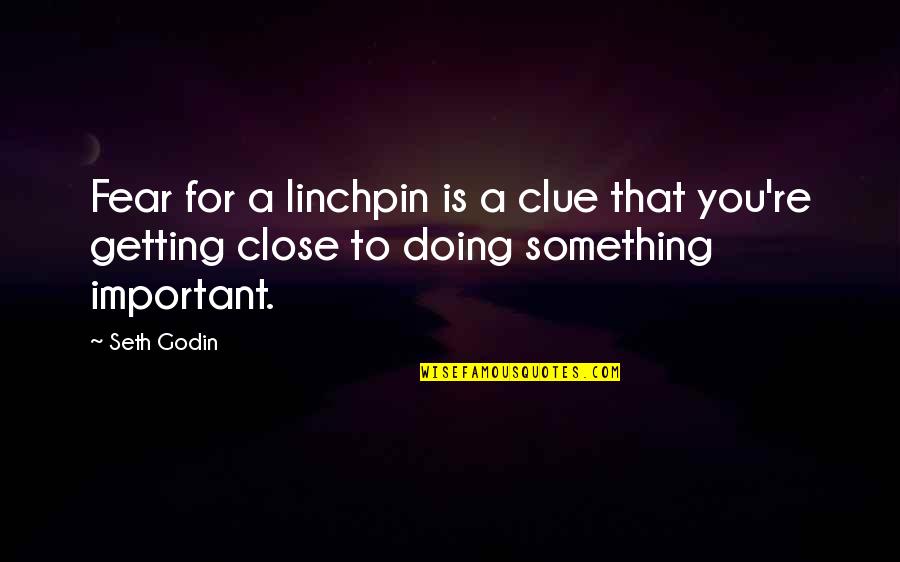 Fear for a linchpin is a clue that you're getting close to doing something important. —
Seth Godin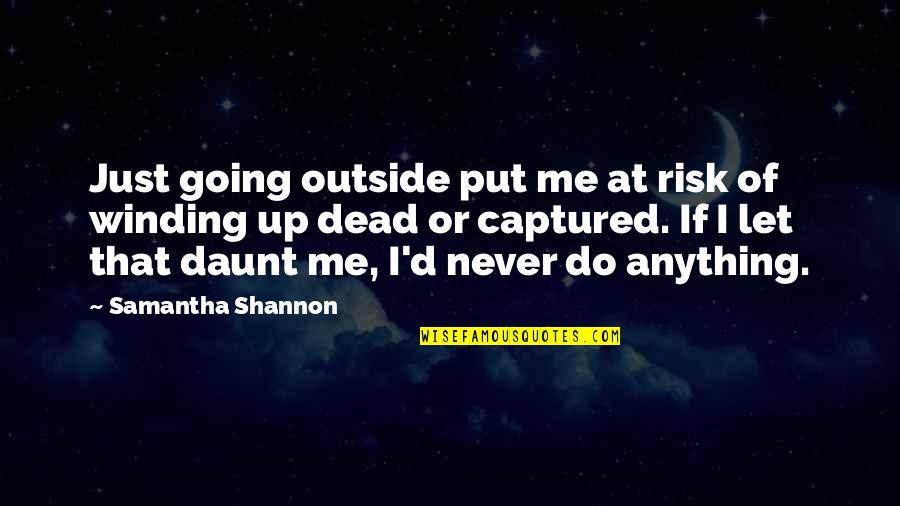 Just going outside put me at risk of winding up dead or captured. If I let that daunt me, I'd never do anything. —
Samantha Shannon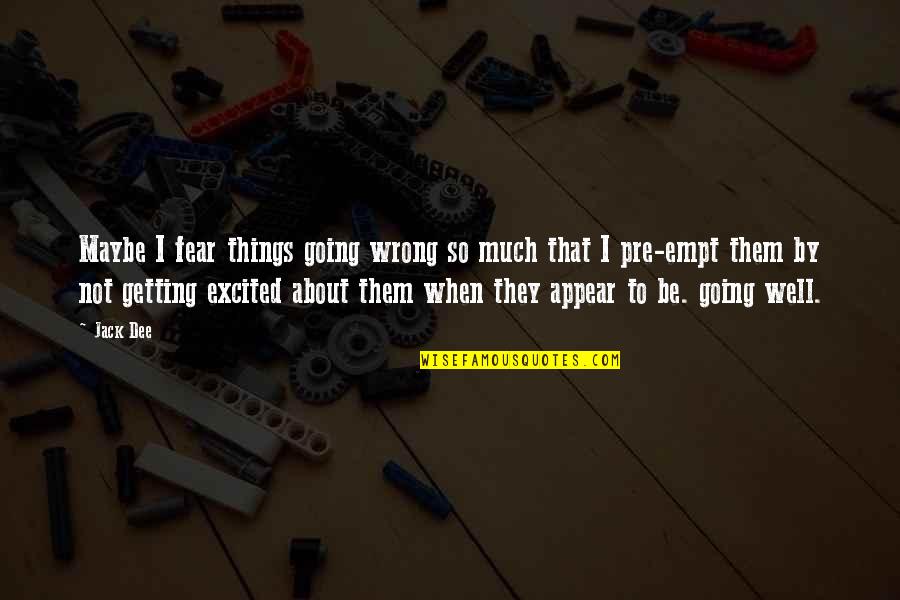 Maybe I fear things going wrong so much that I pre-empt them by not getting excited about them when they appear to be. going well. —
Jack Dee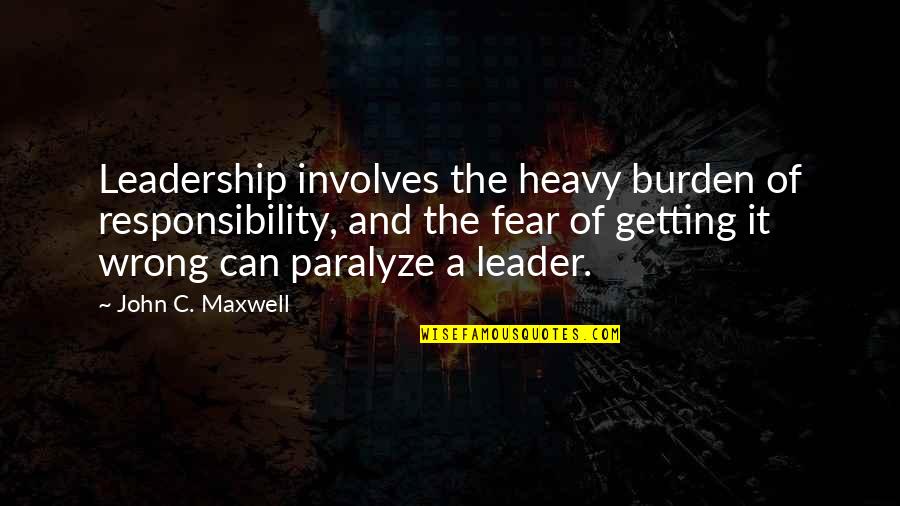 Leadership involves the heavy burden of responsibility, and the fear of getting it wrong can paralyze a leader. —
John C. Maxwell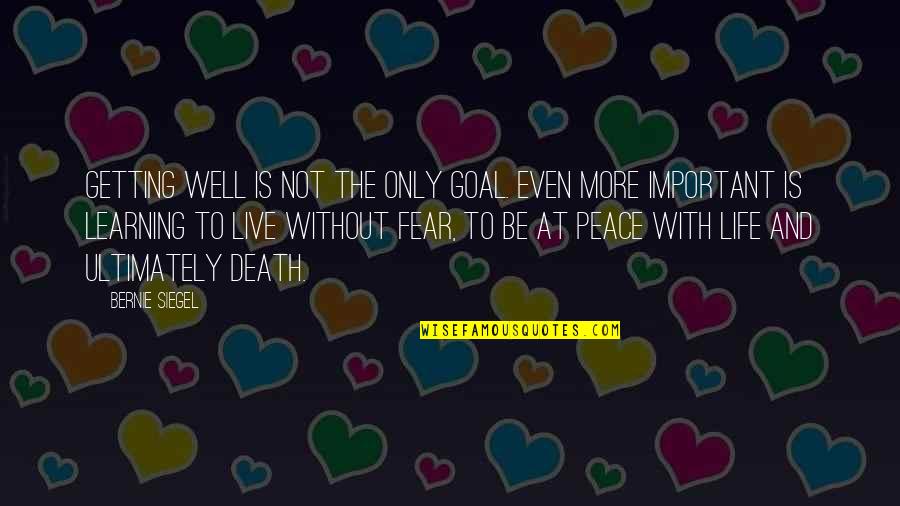 Getting well is not the only goal. Even more important is learning to live without fear, to be at peace with life and ultimately death. —
Bernie Siegel