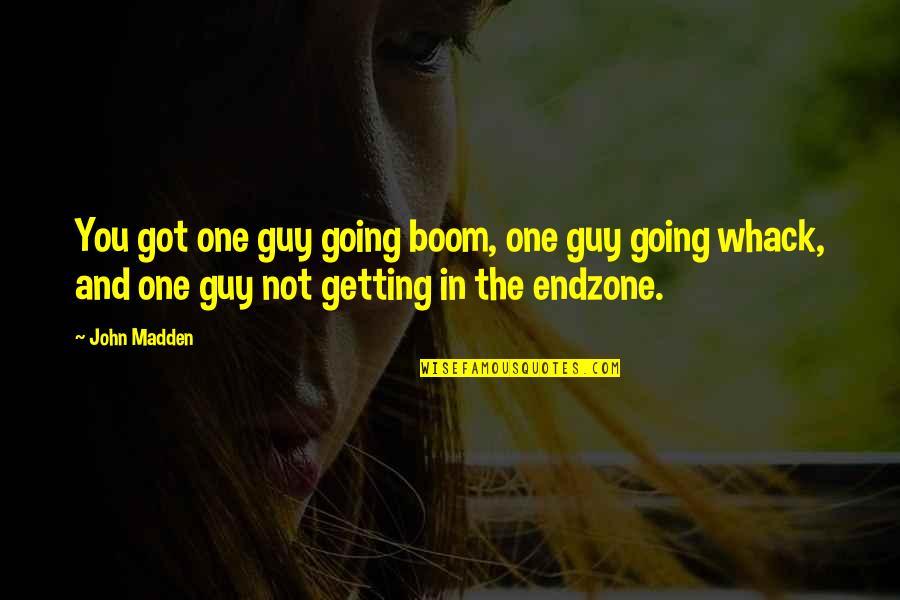 You got one guy going boom, one guy going whack, and one guy not getting in the endzone.
—
John Madden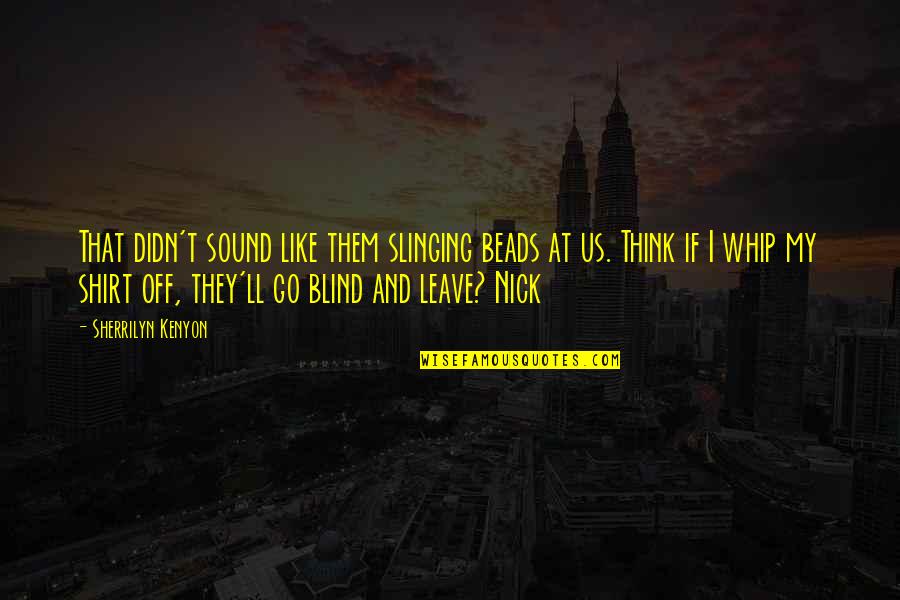 That didn't sound like them slinging beads at us. Think if I whip my shirt off, they'll go blind and leave? Nick
—
Sherrilyn Kenyon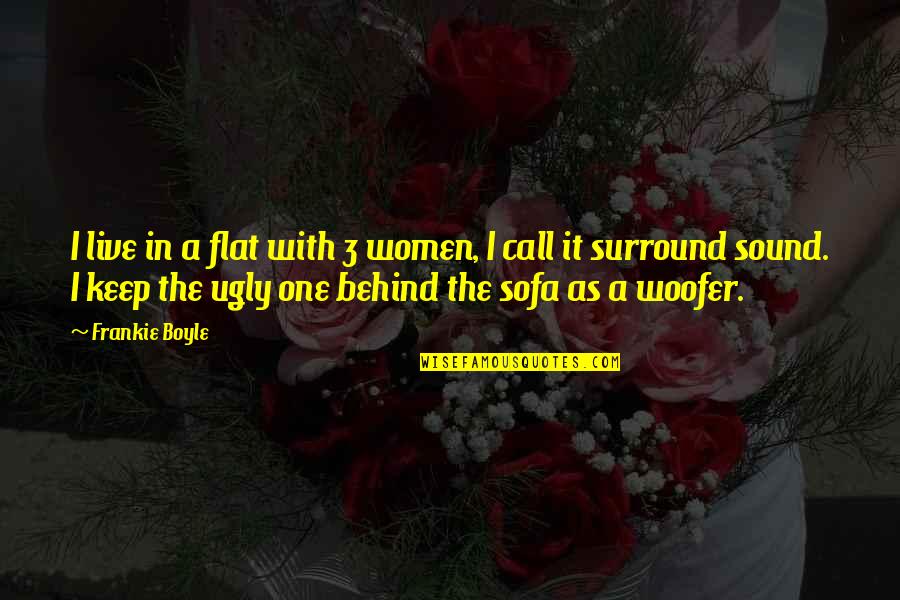 I live in a flat with 3 women, I call it surround sound. I keep the ugly one behind the sofa as a woofer.
—
Frankie Boyle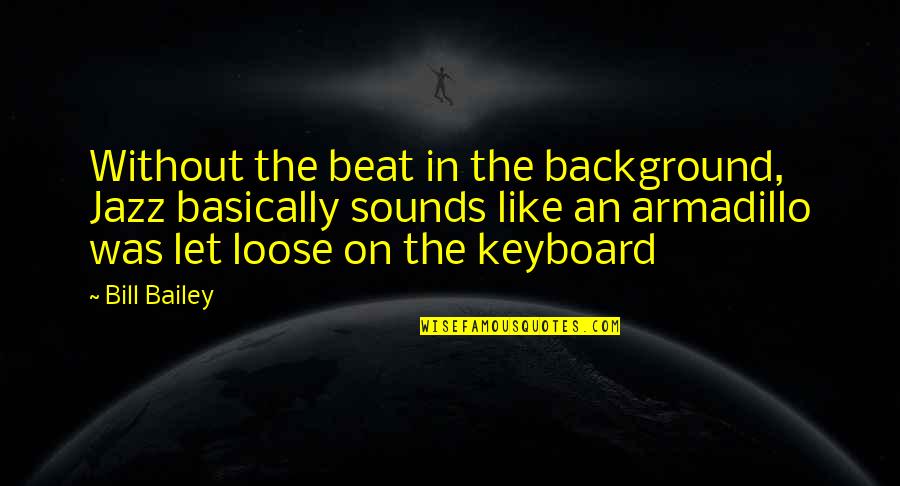 Without the beat in the background, Jazz basically sounds like an armadillo was let loose on the keyboard
—
Bill Bailey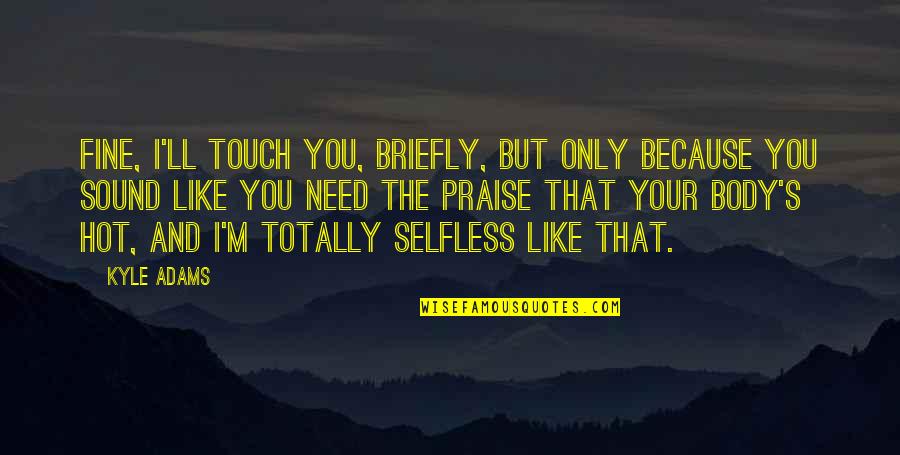 Fine, I'll touch you, briefly, but only because you sound like you need the praise that your body's hot, and I'm totally selfless like that.
—
Kyle Adams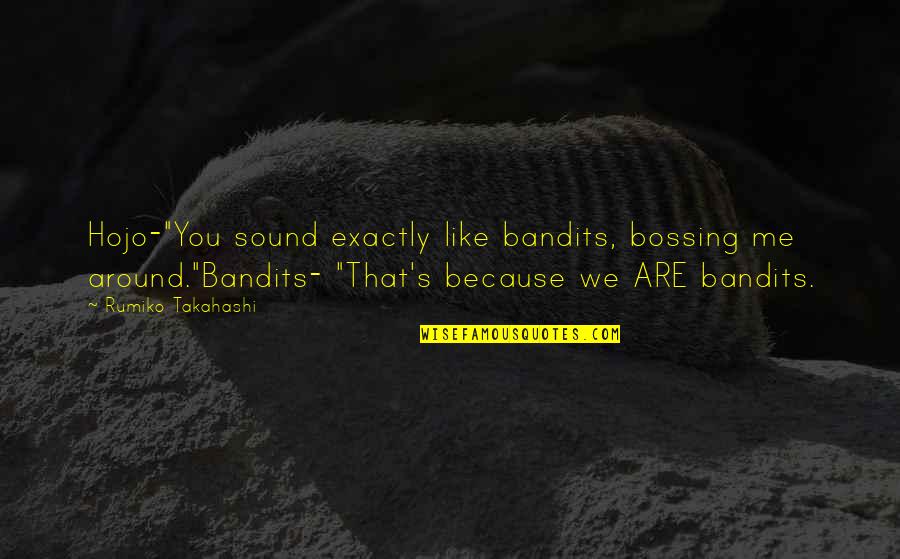 Hojo-"You sound exactly like bandits, bossing me around."
Bandits- "That's because we ARE bandits.
—
Rumiko Takahashi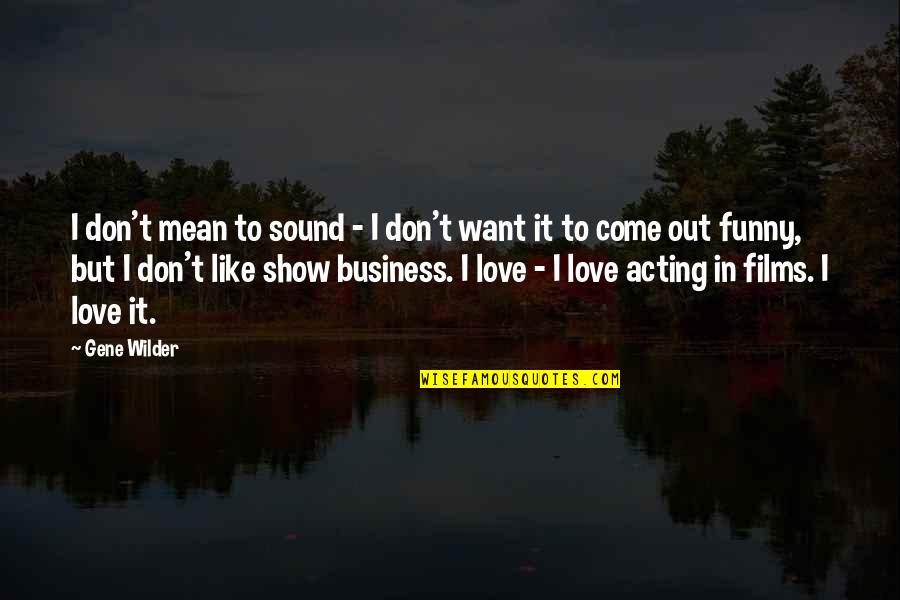 I don't mean to sound - I don't want it to come out funny, but I don't like show business. I love - I love acting in films. I love it.
—
Gene Wilder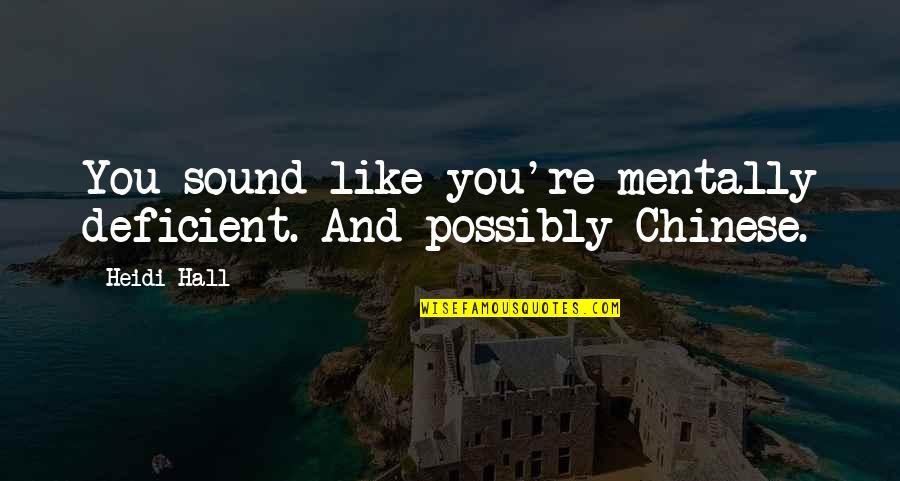 You sound like you're mentally deficient. And possibly Chinese.
—
Heidi Hall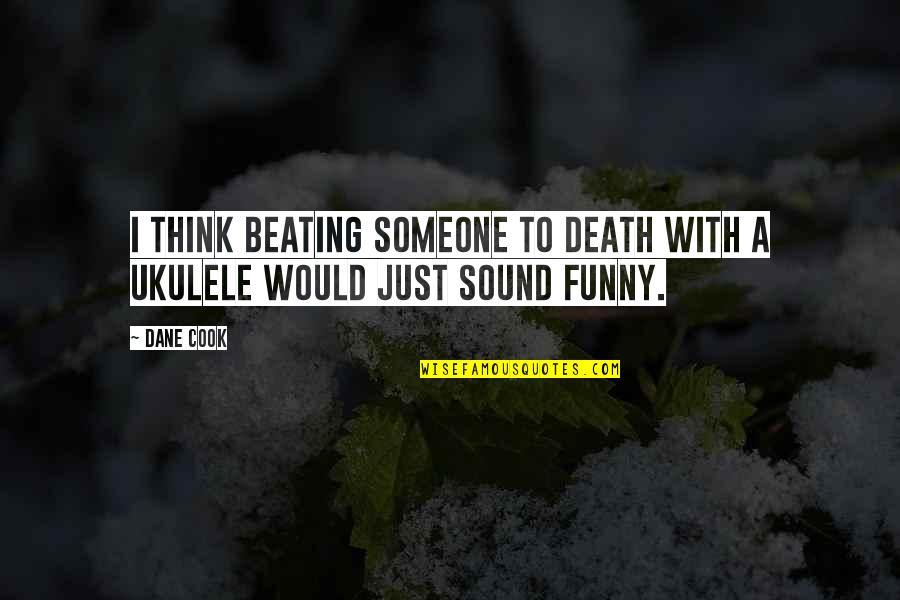 I think beating someone to death with a ukulele would just sound funny.
—
Dane Cook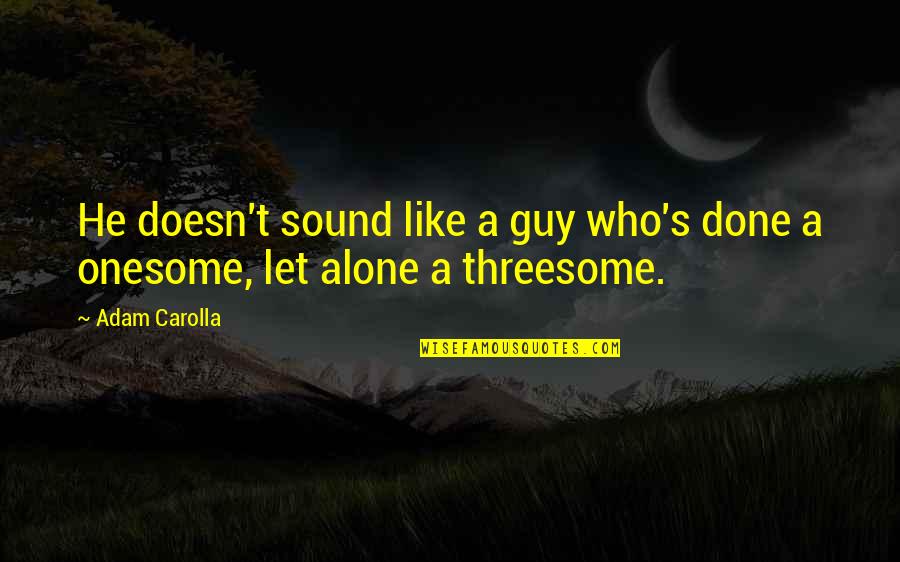 He doesn't sound like a guy who's done a onesome, let alone a threesome.
—
Adam Carolla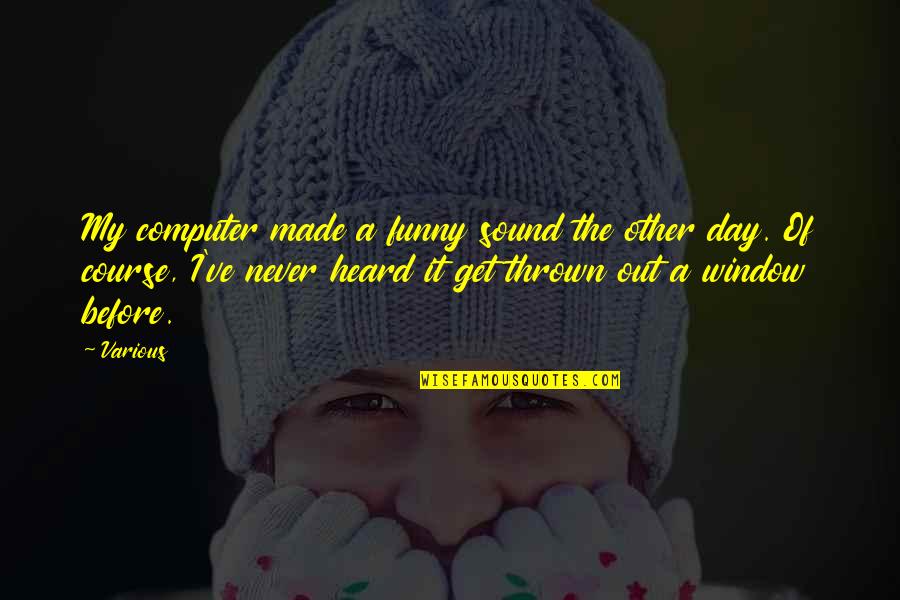 My computer made a
funny sound
the other day. Of course, I've never heard it get thrown out a window before. —
Various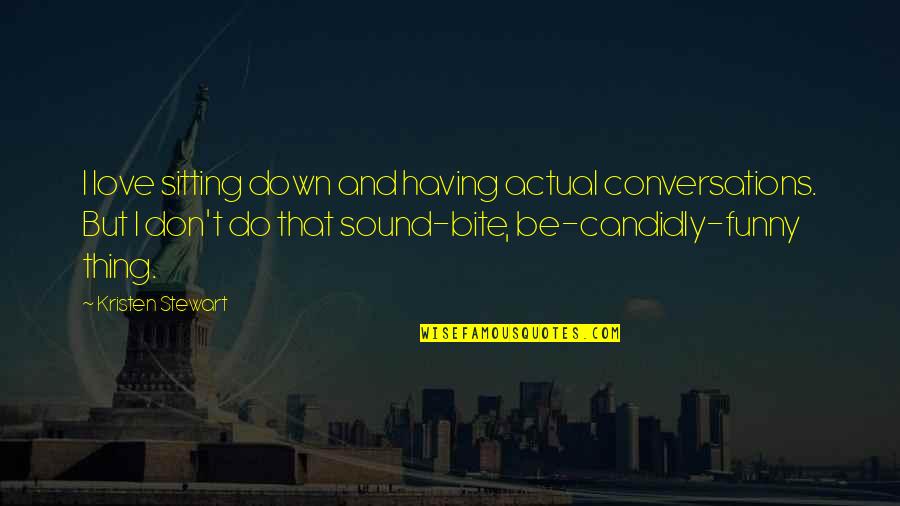 I love sitting down and having actual conversations. But I don't do that sound-bite, be-candidly-funny thing. —
Kristen Stewart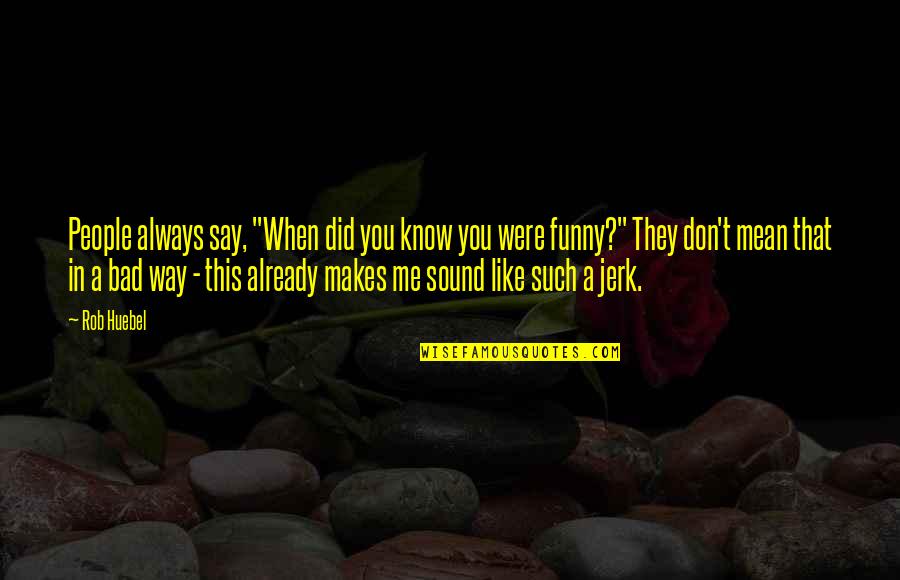 People always say, "When did you know you were funny?" They don't mean that in a bad way - this already makes me sound like such a jerk. —
Rob Huebel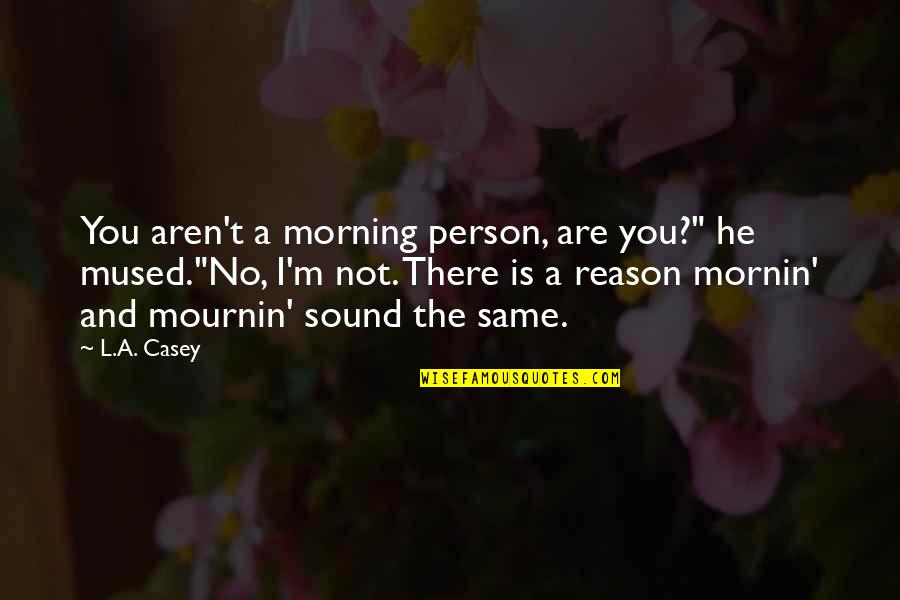 You aren't a morning person, are you?" he mused.
"No, I'm not. There is a reason mornin' and mournin' sound the same. —
L.A. Casey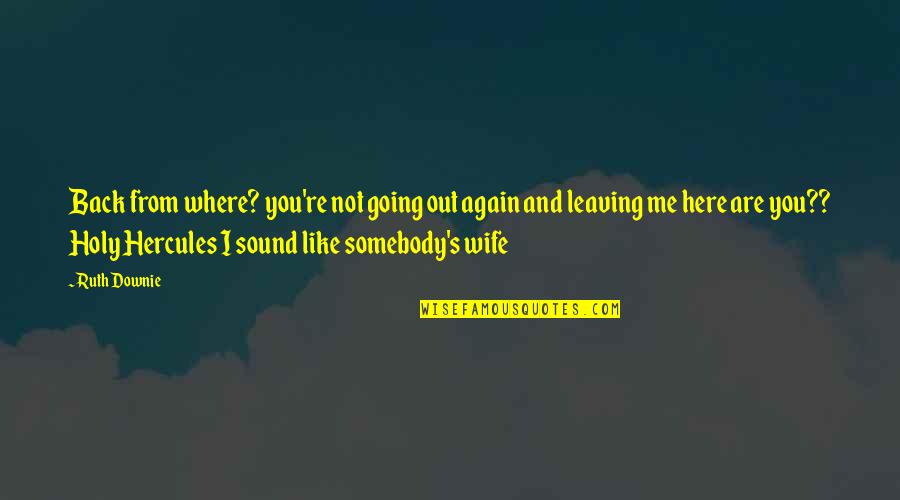 Back from where? you're not going out again and leaving me here are you?? Holy Hercules I sound like somebody's wife —
Ruth Downie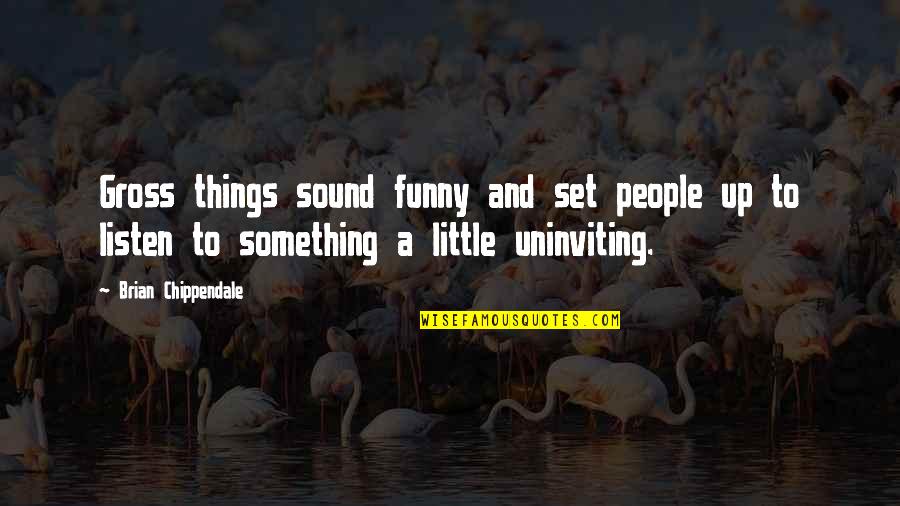 Gross things sound funny and set people up to listen to something a little uninviting. —
Brian Chippendale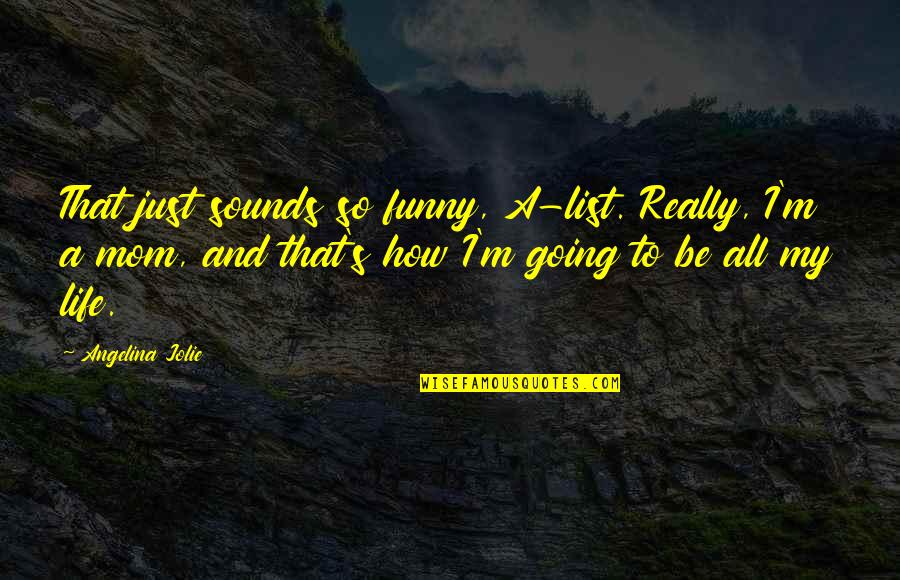 That just sounds so funny, A-list. Really, I'm a mom, and that's how I'm going to be all my life. —
Angelina Jolie
If there's a sexier sound on this planet than the person you're in love with cooing over the crepes you made for him, I don't know what it is. —
Julie Powell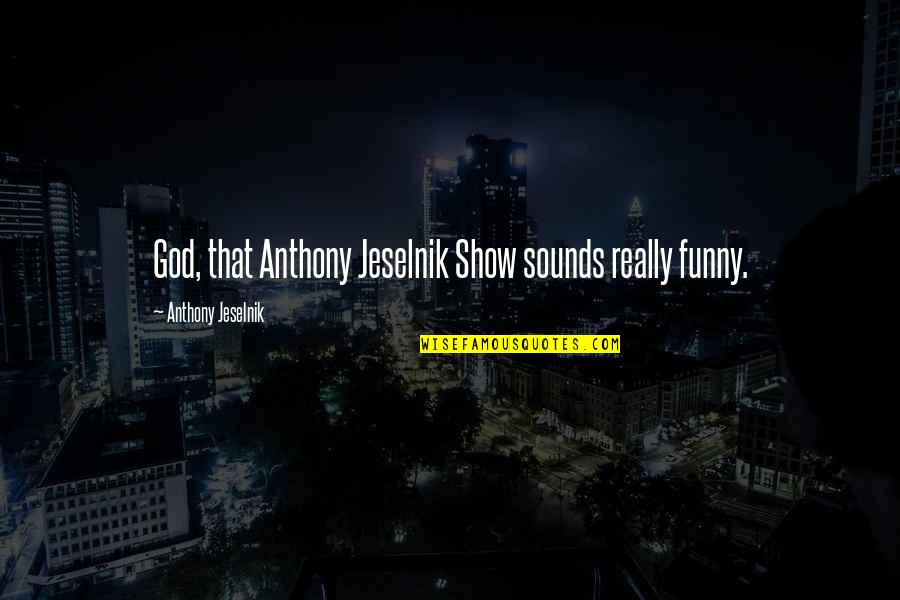 God, that Anthony Jeselnik Show sounds really funny. —
Anthony Jeselnik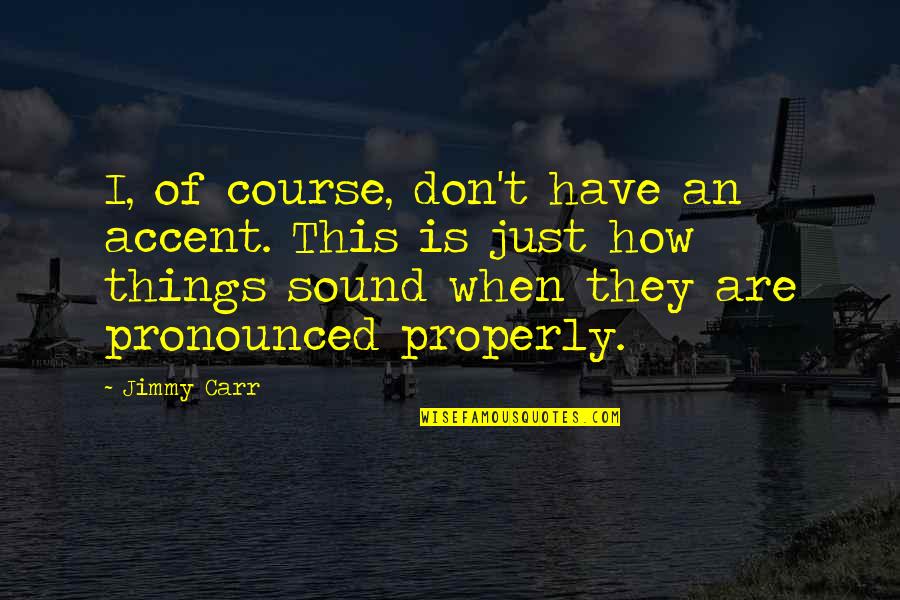 I, of course, don't have an accent. This is just how things sound when they are pronounced properly. —
Jimmy Carr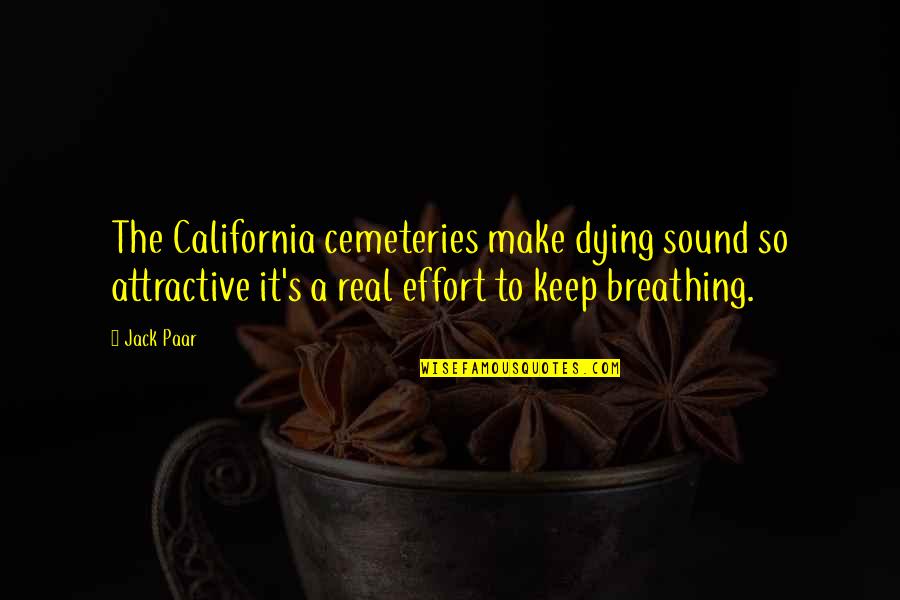 The California cemeteries make dying sound so attractive it's a real effort to keep breathing. —
Jack Paar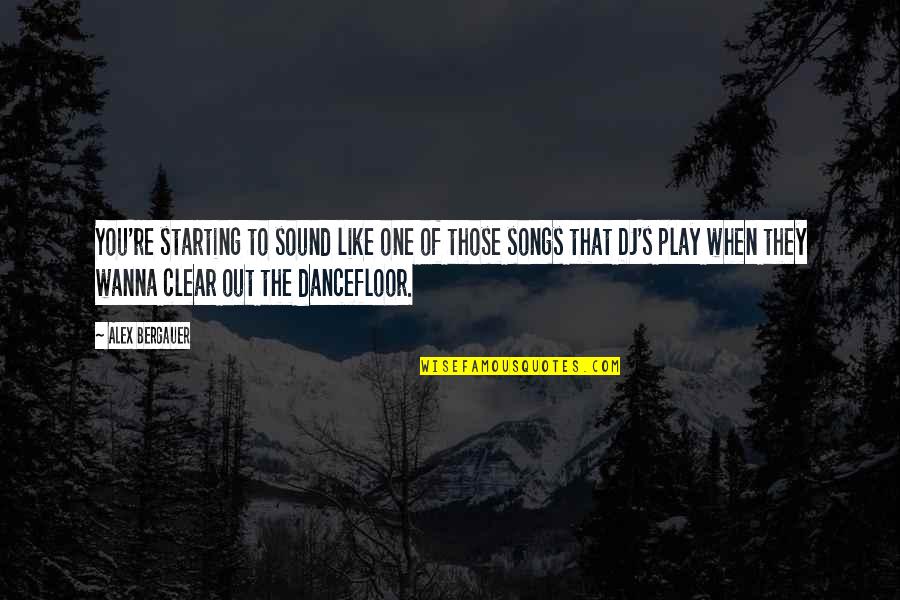 You're starting to sound like one of those songs that DJ's play when they wanna clear out the dancefloor. —
Alex Bergauer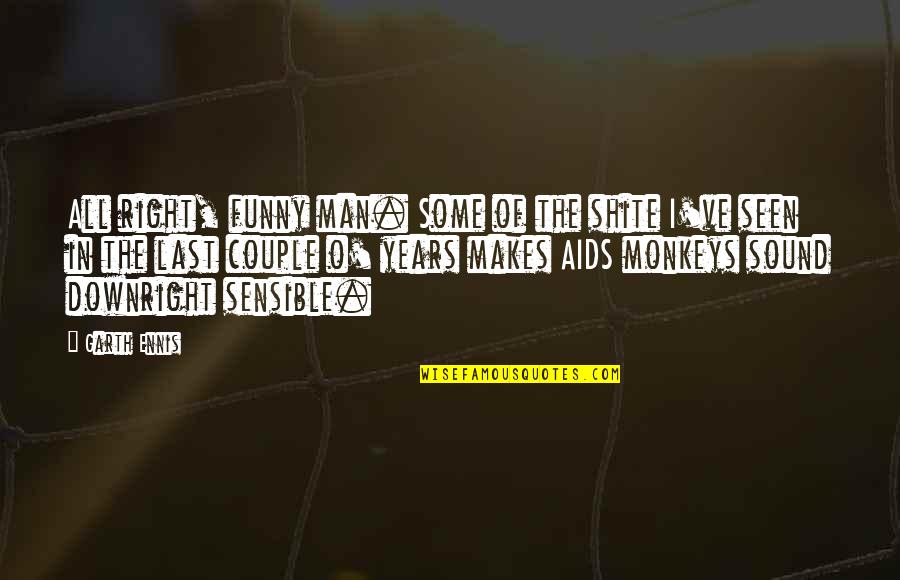 All right, funny man. Some of the shite I've seen in the last couple o' years makes AIDS monkeys sound downright sensible. —
Garth Ennis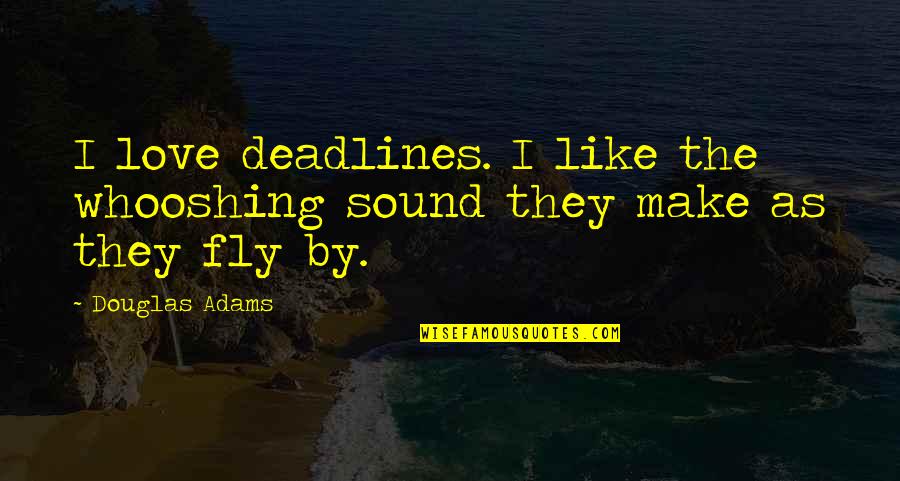 I love deadlines. I like the whooshing sound they make as they fly by. —
Douglas Adams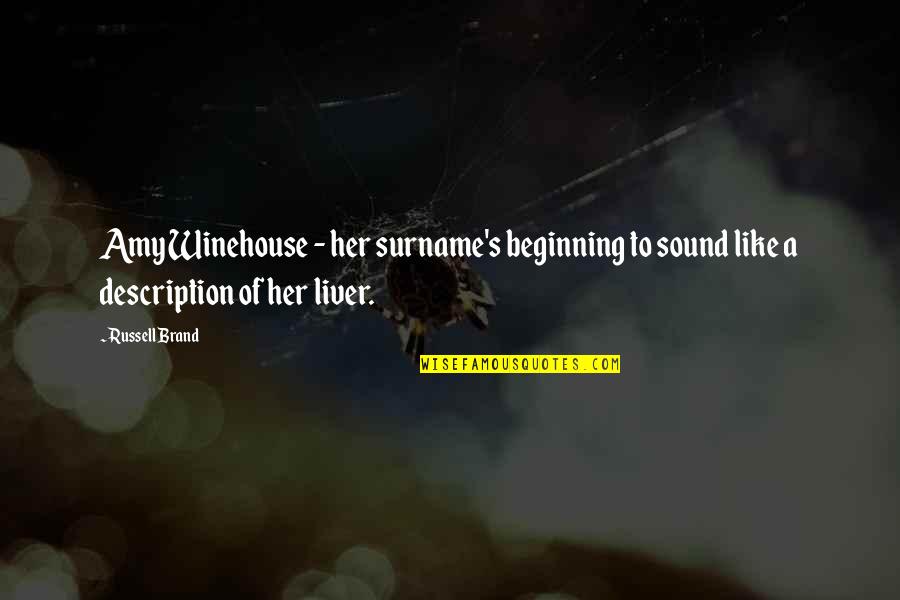 Amy Winehouse - her surname's beginning to sound like a description of her liver. —
Russell Brand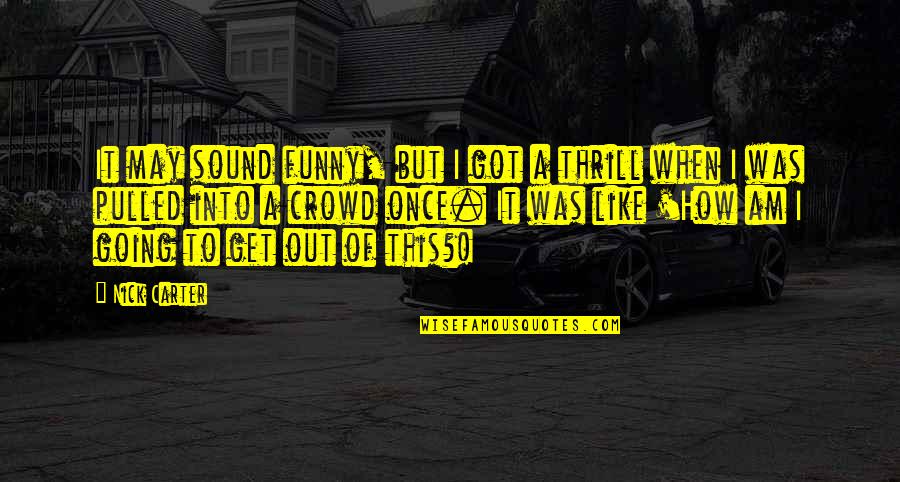 It may sound funny, but I got a thrill when I was pulled into a crowd once. It was like 'How am I going to get out of this?! —
Nick Carter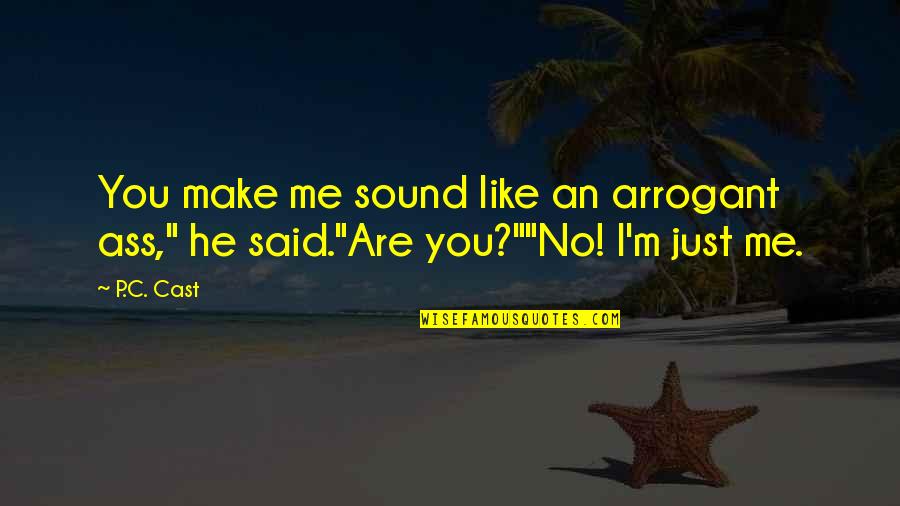 You make me sound like an arrogant ass," he said.
"Are you?"
"No! I'm just me. —
P.C. Cast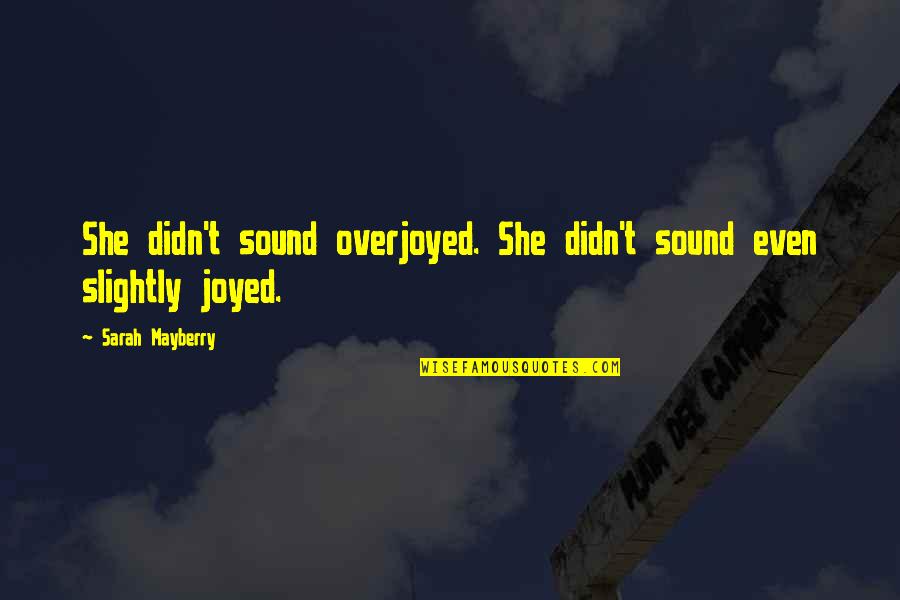 She didn't sound overjoyed. She didn't sound even slightly joyed. —
Sarah Mayberry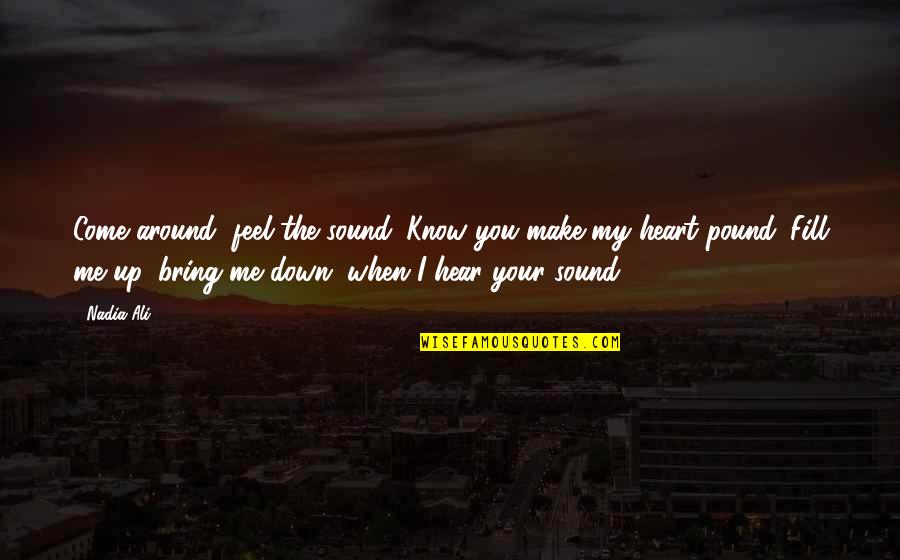 Come around, feel the sound. Know you make my heart pound. Fill me up, bring me down; when I hear your sound. —
Nadia Ali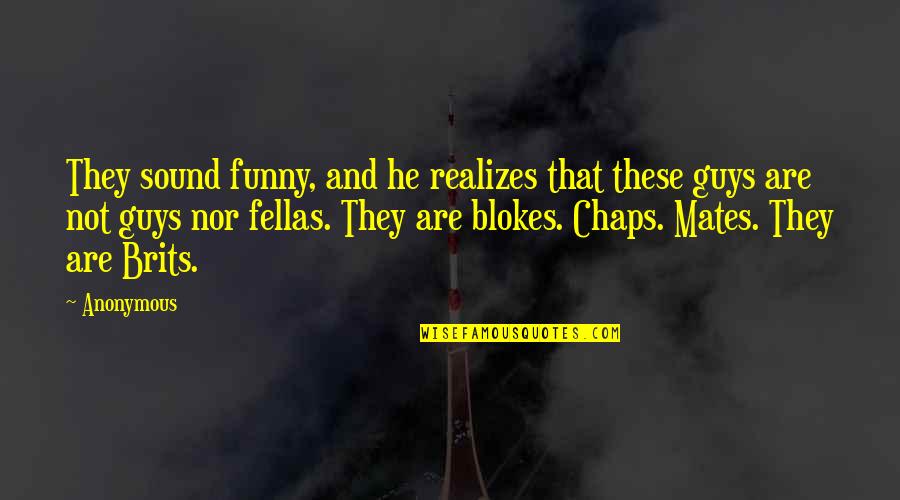 They sound funny, and he realizes that these guys are not guys nor fellas. They are blokes. Chaps. Mates. They are Brits. —
Anonymous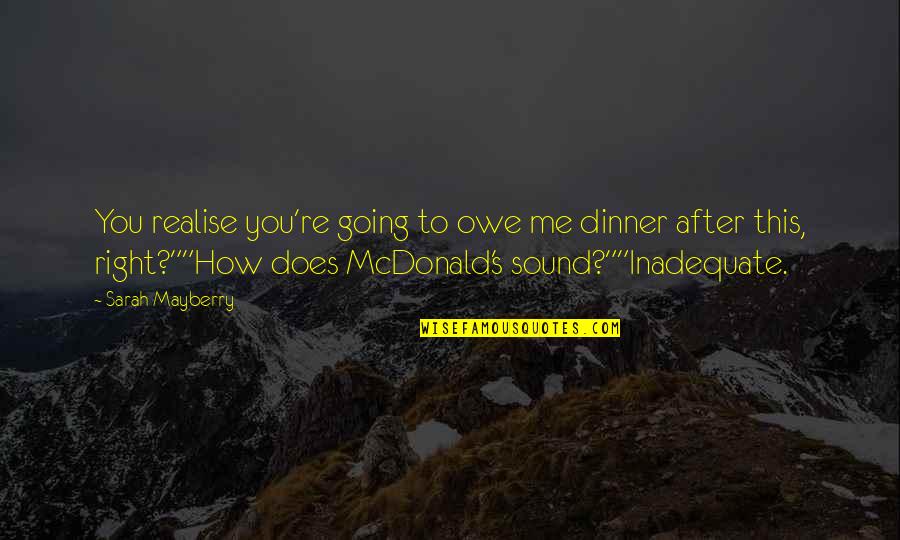 You realise you're going to owe me dinner after this, right?"
"How does McDonald's sound?"
"Inadequate. —
Sarah Mayberry