Funny Restaurant Quotes
Collection of top 11 famous quotes about Funny Restaurant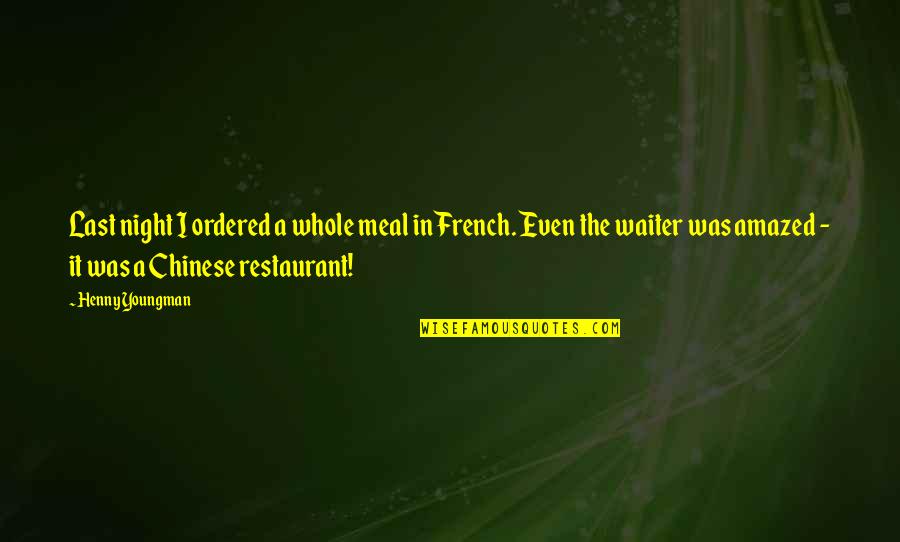 Last night I ordered a whole meal in French. Even the waiter was amazed - it was a Chinese restaurant!
—
Henny Youngman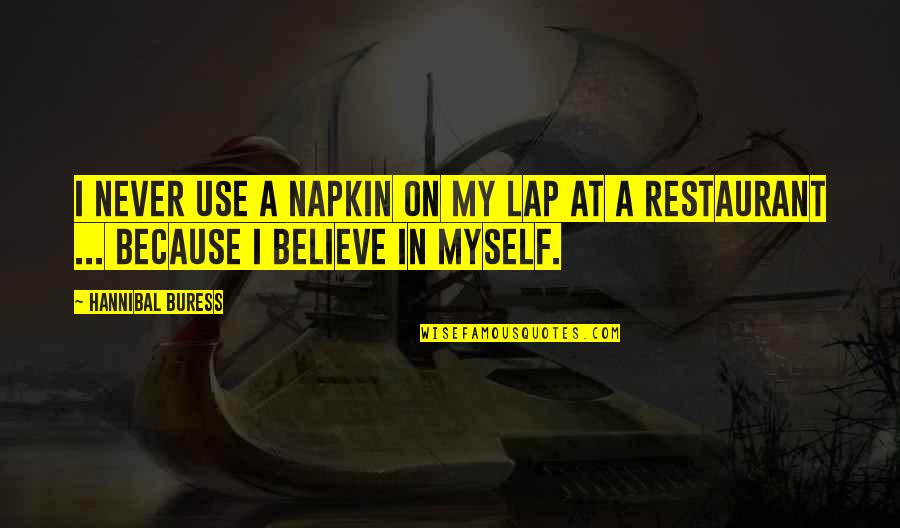 I never use a napkin on my lap at a restaurant ... because I believe in myself.
—
Hannibal Buress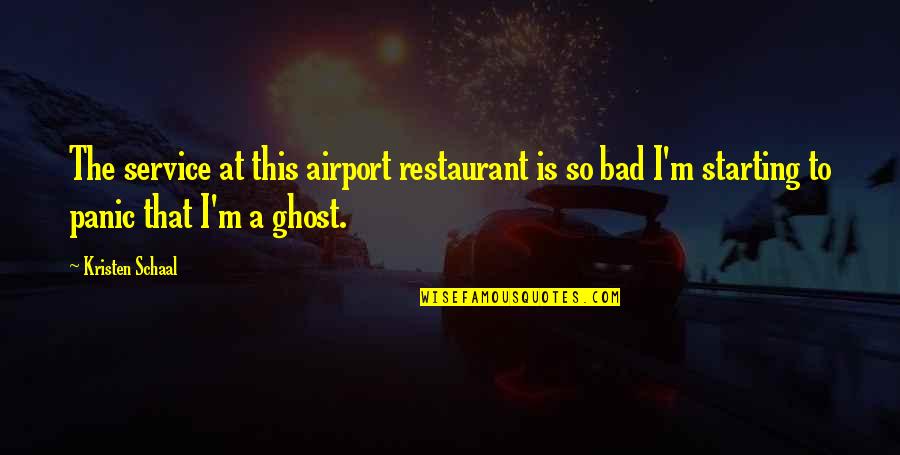 The service at this airport restaurant is so bad I'm starting to panic that I'm a ghost.
—
Kristen Schaal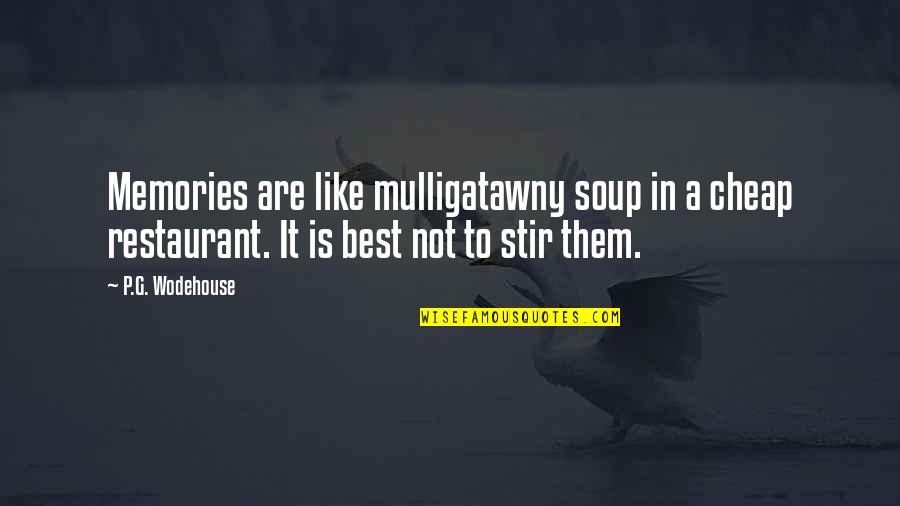 Memories are like mulligatawny soup in a cheap restaurant. It is best not to stir them. —
P.G. Wodehouse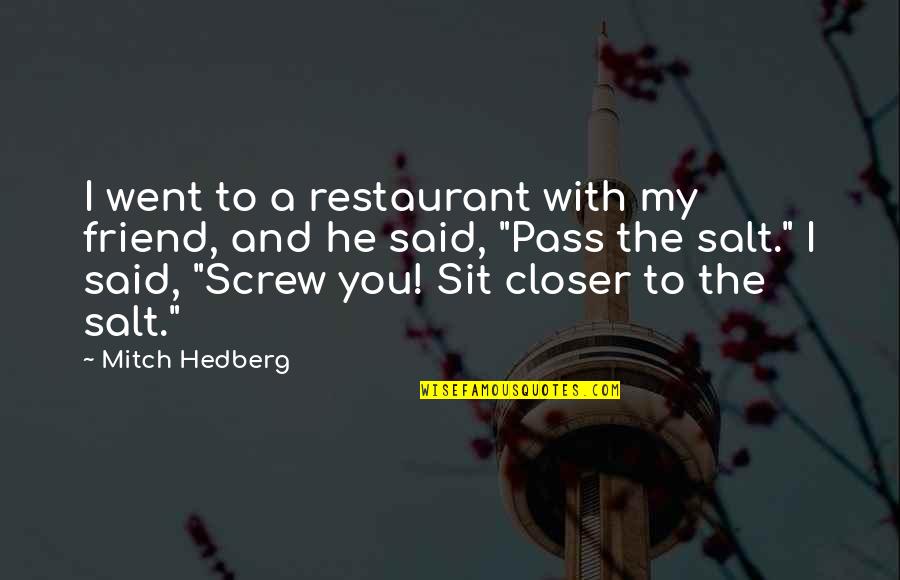 I went to a restaurant with my friend, and he said, "Pass the salt." I said, "Screw you! Sit closer to the salt." —
Mitch Hedberg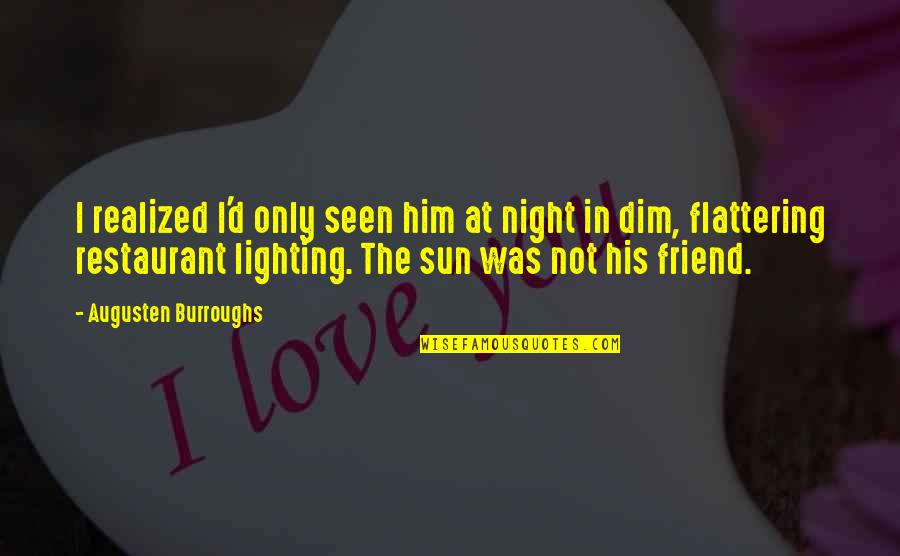 I realized I'd only seen him at night in dim, flattering restaurant lighting. The sun was not his friend. —
Augusten Burroughs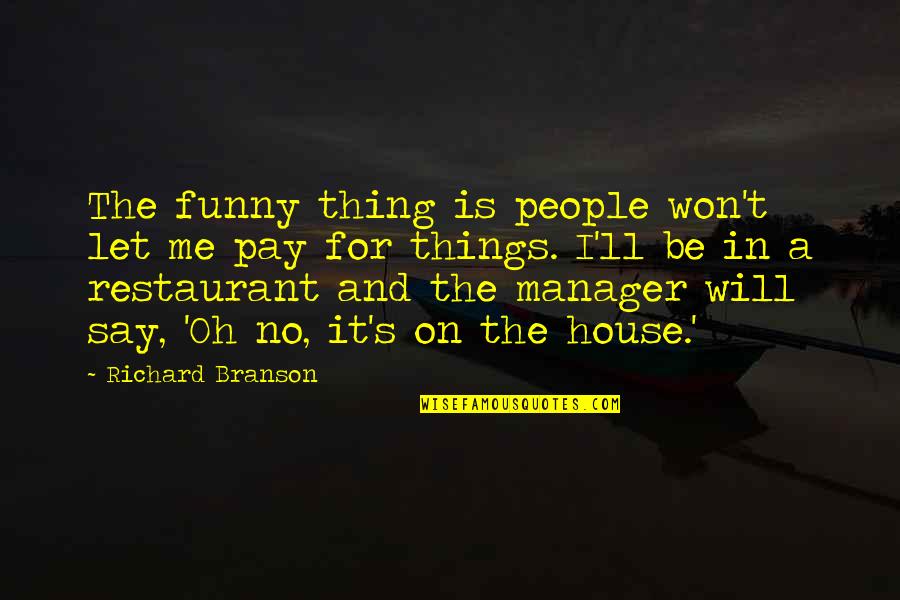 The funny thing is people won't let me pay for things. I'll be in a restaurant and the manager will say, 'Oh no, it's on the house.' —
Richard Branson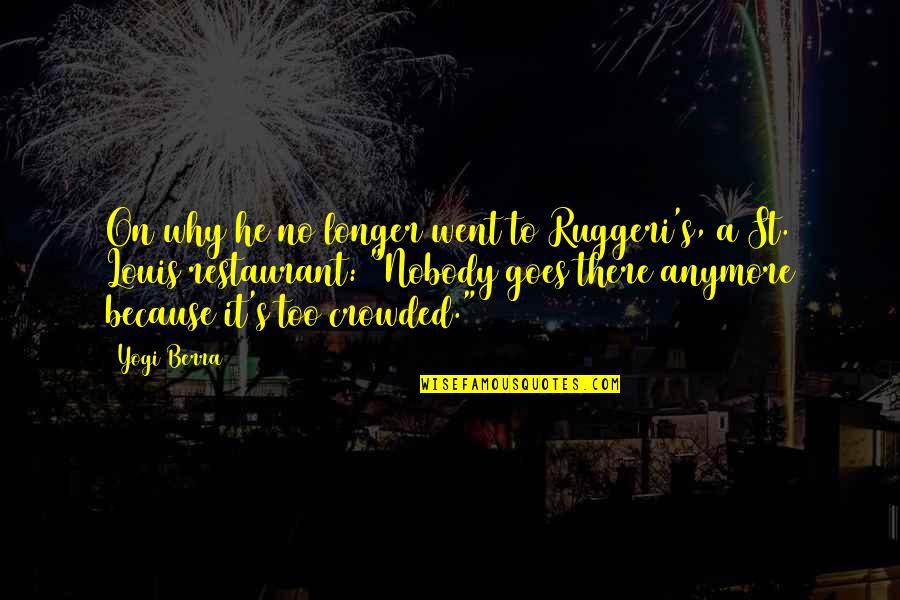 On why he no longer went to Ruggeri's, a St. Louis restaurant: "Nobody goes there anymore because it's too crowded." —
Yogi Berra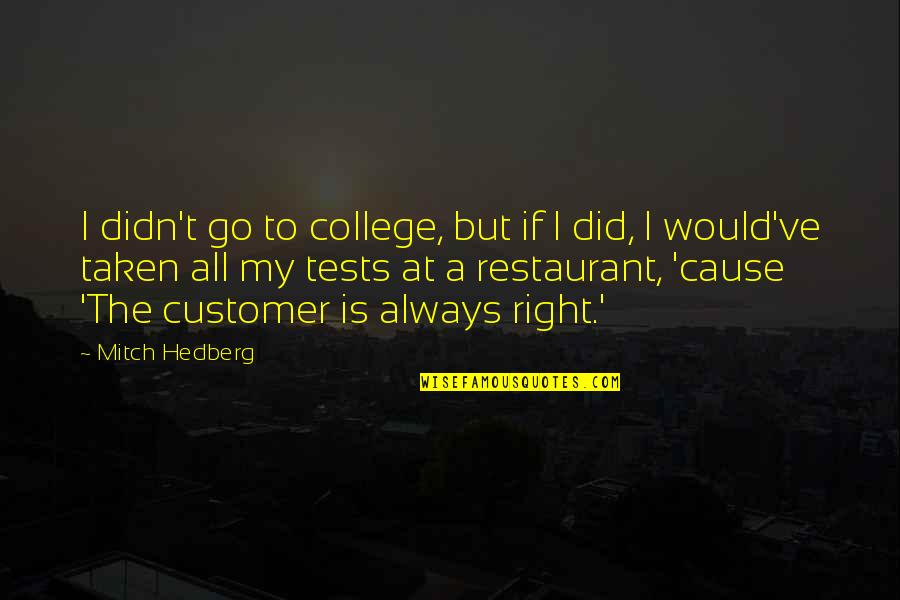 I didn't go to college, but if I did, I would've taken all my tests at a restaurant, 'cause 'The customer is always right.' —
Mitch Hedberg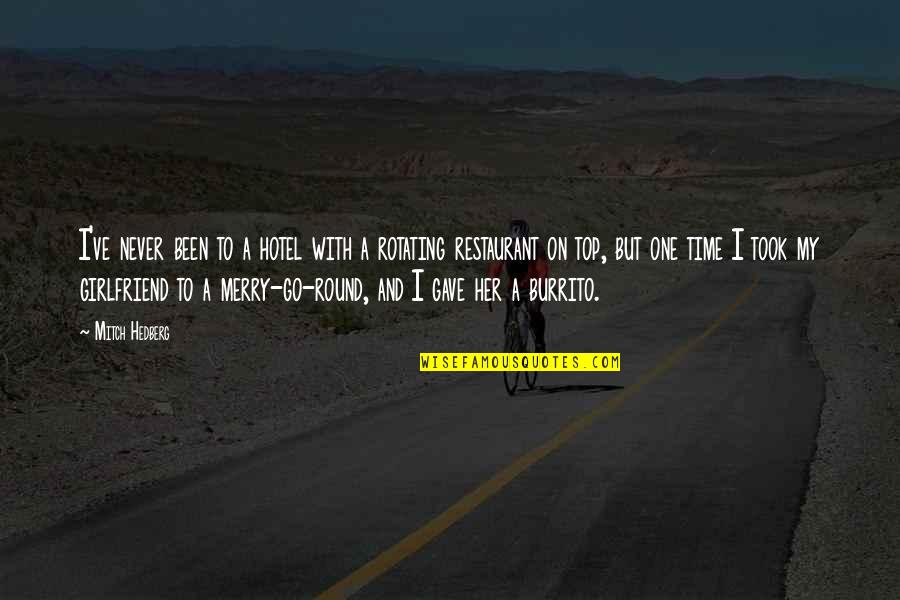 I've never been to a hotel with a rotating restaurant on top, but one time I took my girlfriend to a merry-go-round, and I gave her a burrito. —
Mitch Hedberg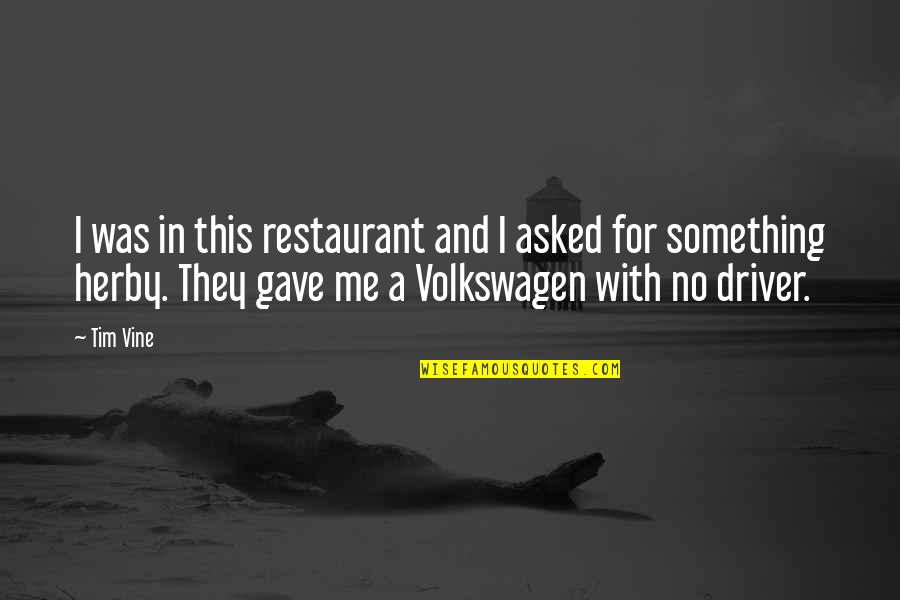 I was in this restaurant and I asked for something herby. They gave me a Volkswagen with no driver. —
Tim Vine