Funny Horrible Quotes
Collection of top 9 famous quotes about Funny Horrible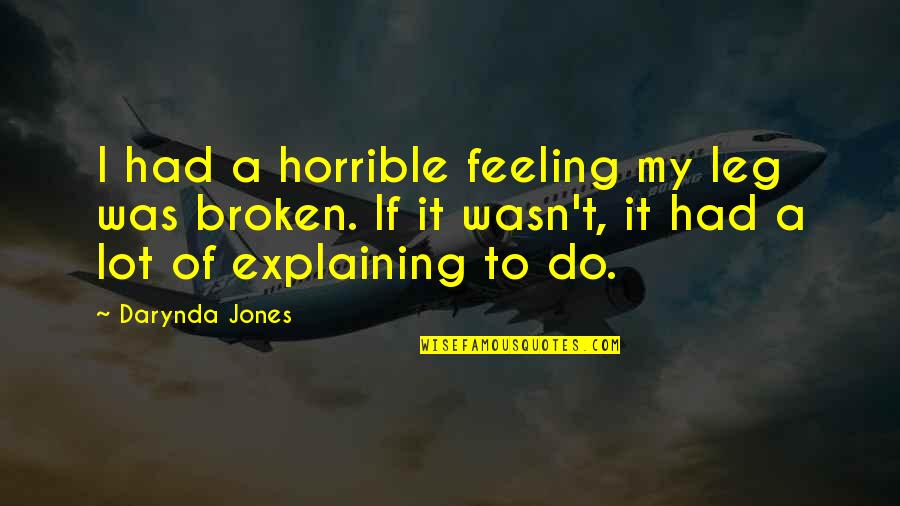 I had a horrible feeling my leg was broken. If it wasn't, it had a lot of explaining to do.
—
Darynda Jones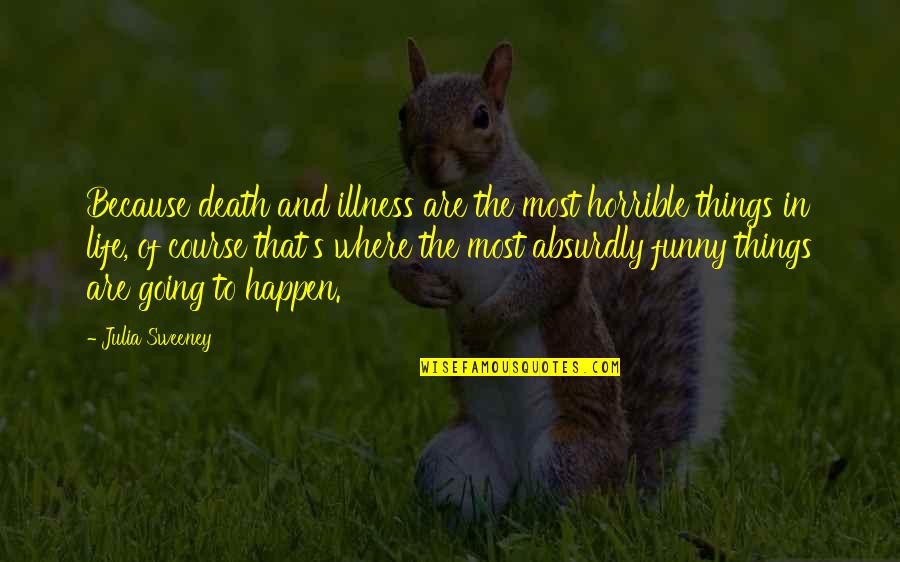 Because death and illness are the most horrible things in life, of course that's where the most absurdly funny things are going to happen.
—
Julia Sweeney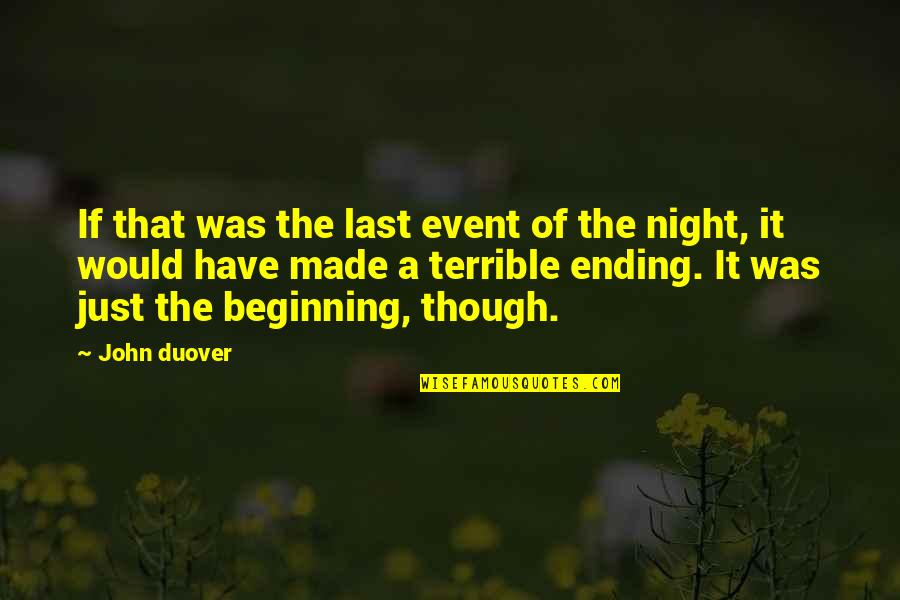 If that was the last event of the night, it would have made a terrible ending. It was just the beginning, though.
—
John Duover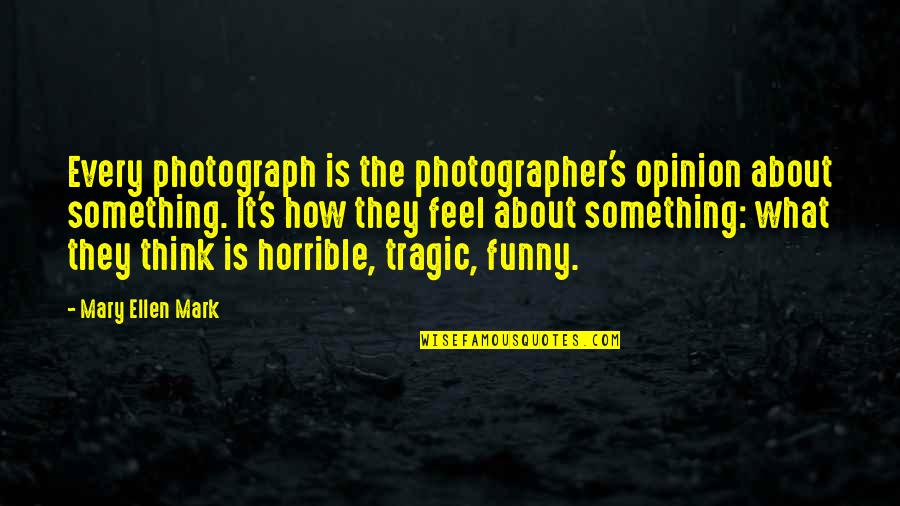 Every photograph is the photographer's opinion about something. It's how they feel about something: what they think is horrible, tragic, funny.
—
Mary Ellen Mark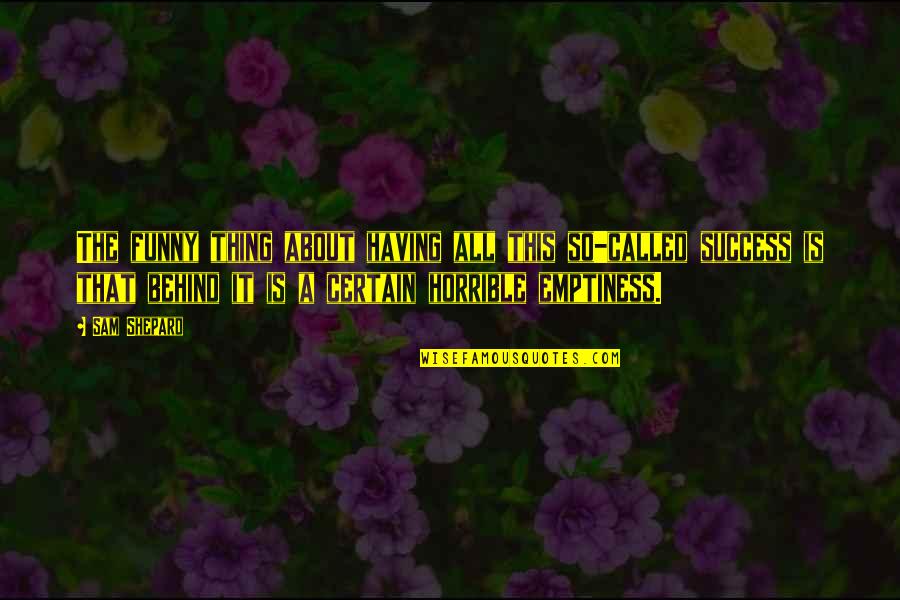 The funny thing about having all this so-called success is that behind it is a certain horrible emptiness. —
Sam Shepard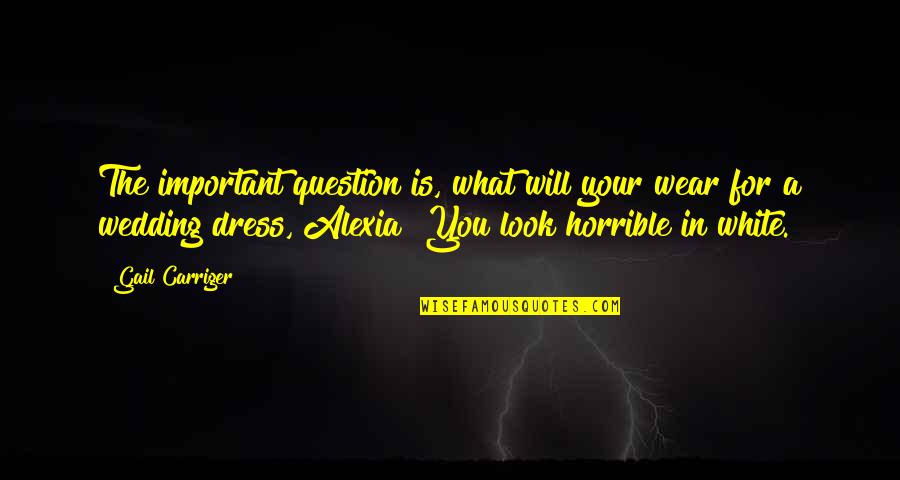 The important question is, what will your wear for a wedding dress, Alexia? You look horrible in white. —
Gail Carriger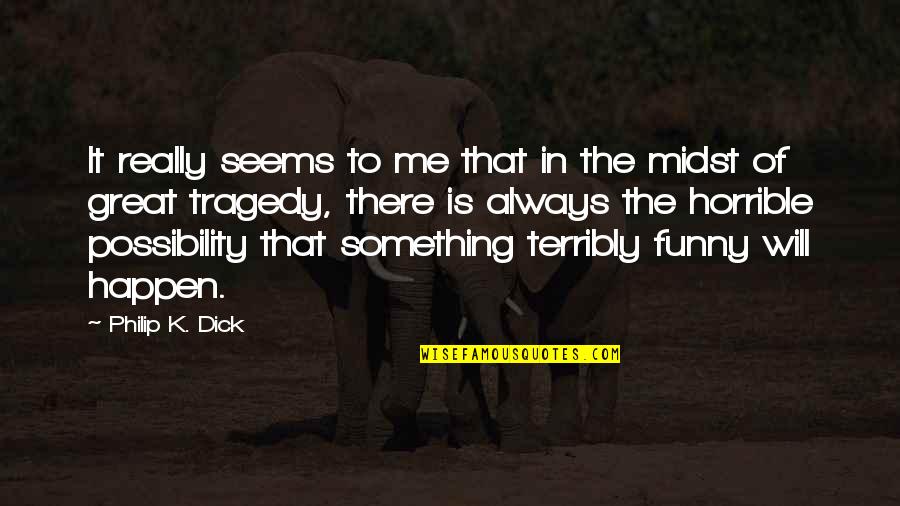 It really seems to me that in the midst of great tragedy, there is always the horrible possibility that something terribly funny will happen. —
Philip K. Dick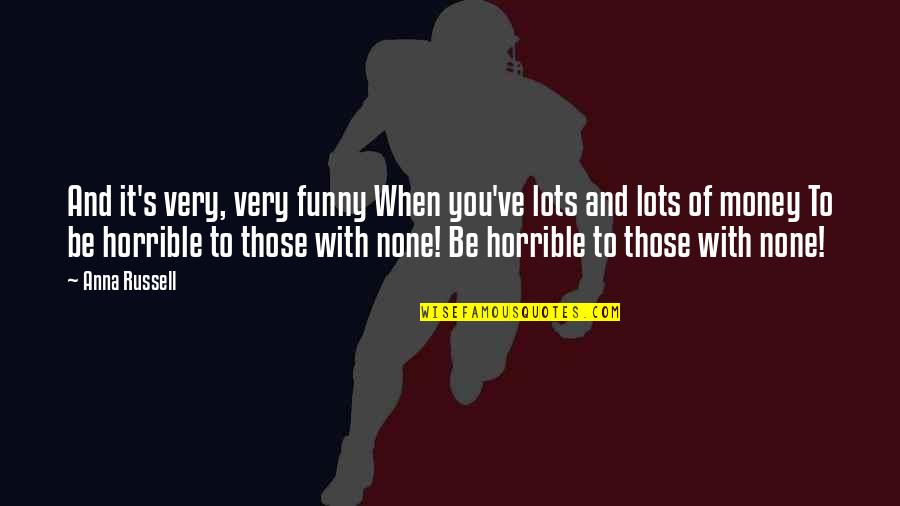 And it's very, very funny
When you've lots and lots of money
To be horrible to those with none!
Be horrible to those with none! —
Anna Russell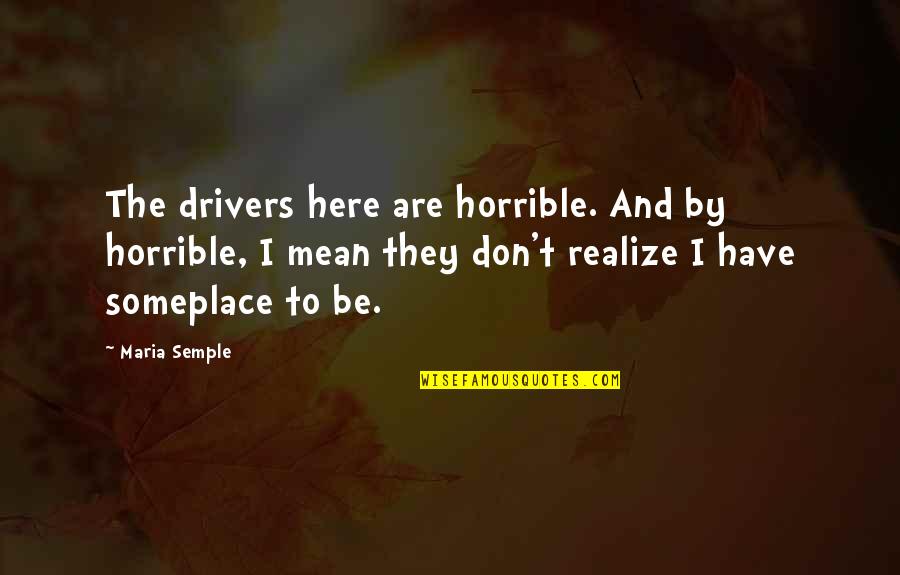 The drivers here are horrible. And by horrible, I mean they don't realize I have someplace to be. —
Maria Semple