French Revolution Quotes
Collection of top 53 famous quotes about French Revolution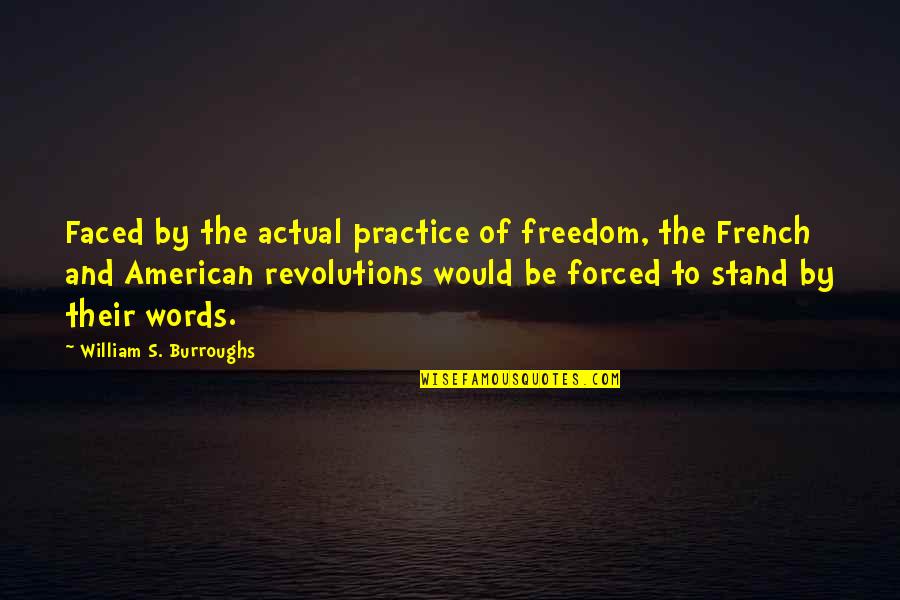 Faced by the actual practice of freedom, the French and American revolutions would be forced to stand by their words.
—
William S. Burroughs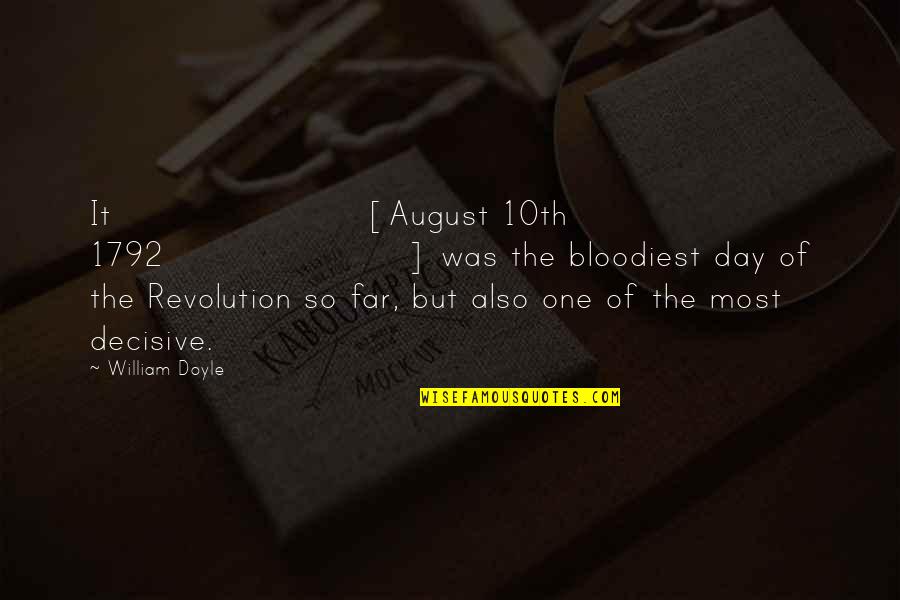 It [August 10th 1792] was the bloodiest day of the Revolution so far, but also one of the most decisive.
—
William Doyle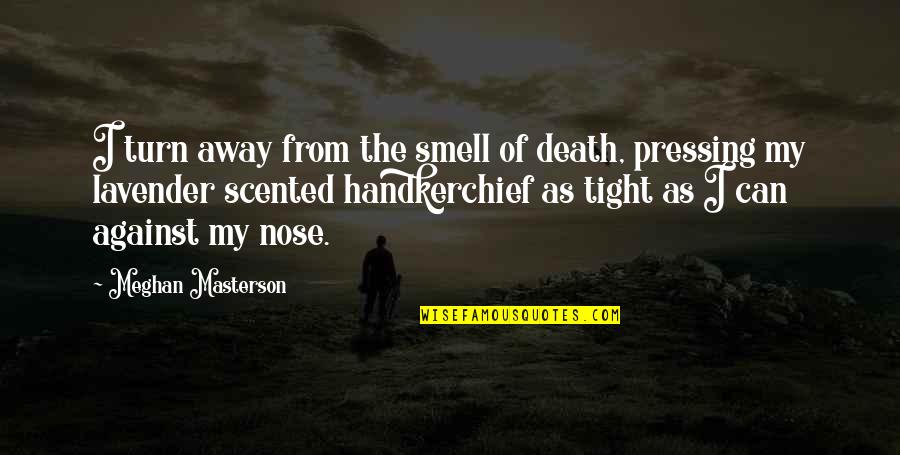 I turn away from the smell of death, pressing my lavender scented handkerchief as tight as I can against my nose.
—
Meghan Masterson
Because beautiful things never last. Not roses nor snow ... And not fireworks, either
—
Jennifer Donnelly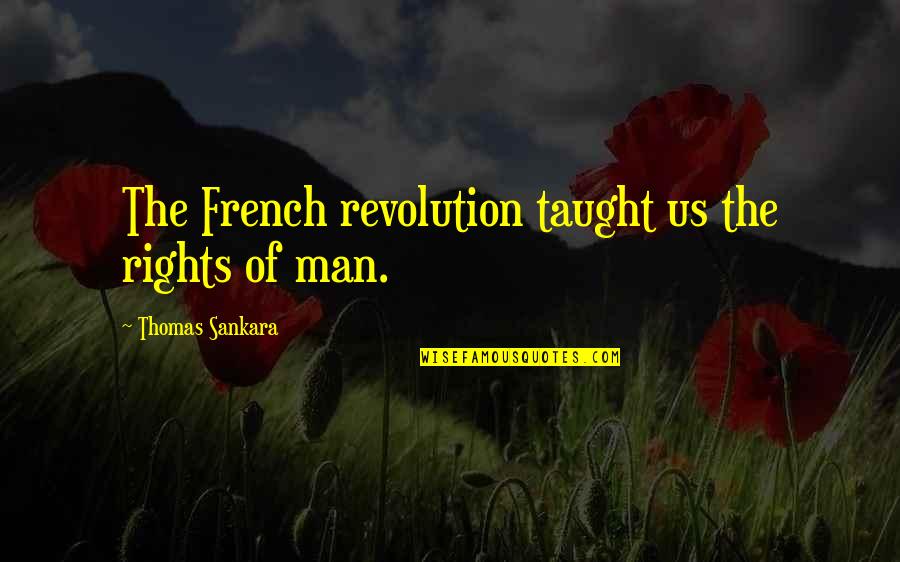 The French revolution taught us the rights of man.
—
Thomas Sankara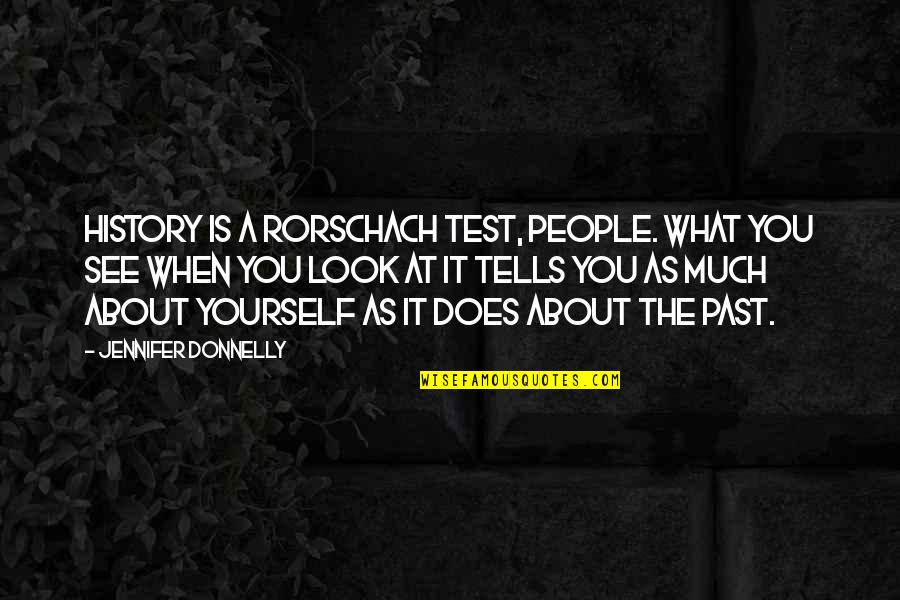 History is a Rorschach test, people. What you see when you look at it tells you as much about yourself as it does about the past.
—
Jennifer Donnelly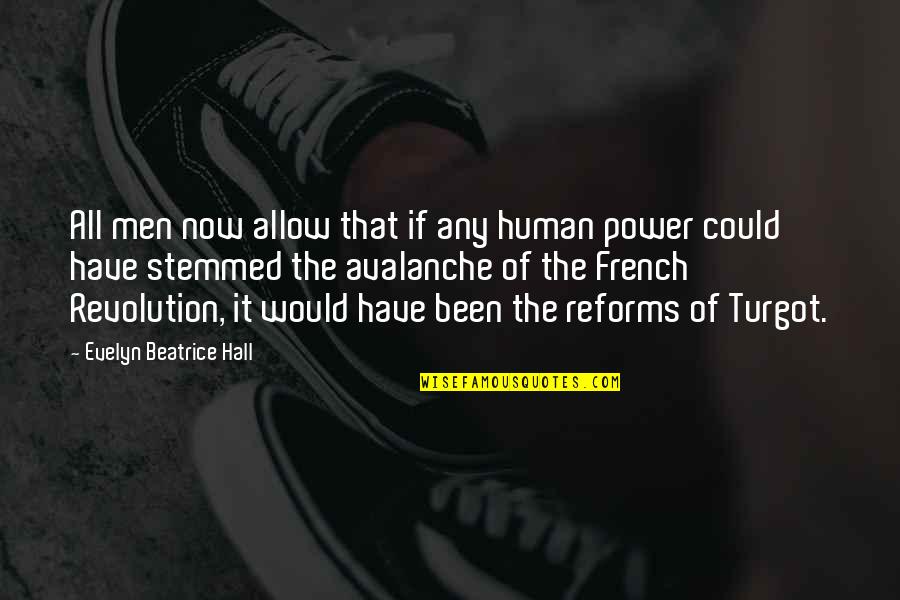 All men now allow that if any human power could have stemmed the avalanche of the French Revolution, it would have been the reforms of Turgot.
—
Evelyn Beatrice Hall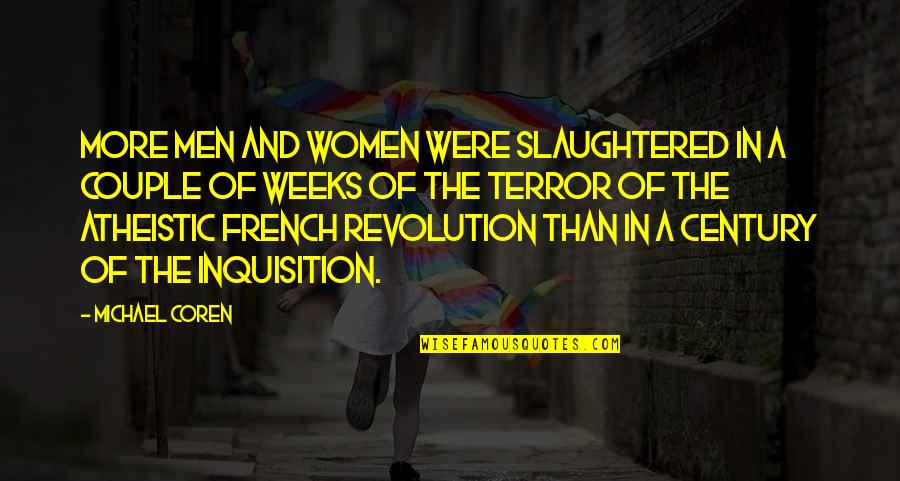 More men and women were slaughtered in a couple of weeks of the terror of the atheistic French Revolution than in a century of the Inquisition.
—
Michael Coren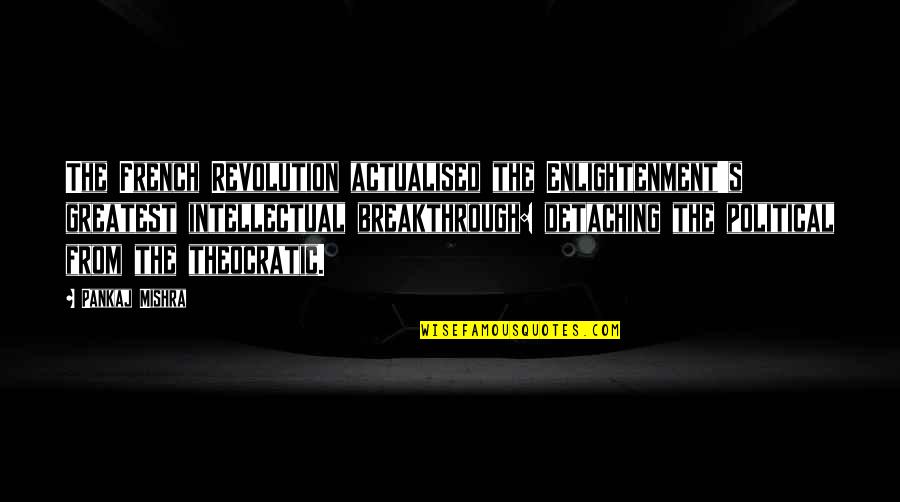 The French Revolution actualised the Enlightenment's greatest intellectual breakthrough: detaching the political from the theocratic.
—
Pankaj Mishra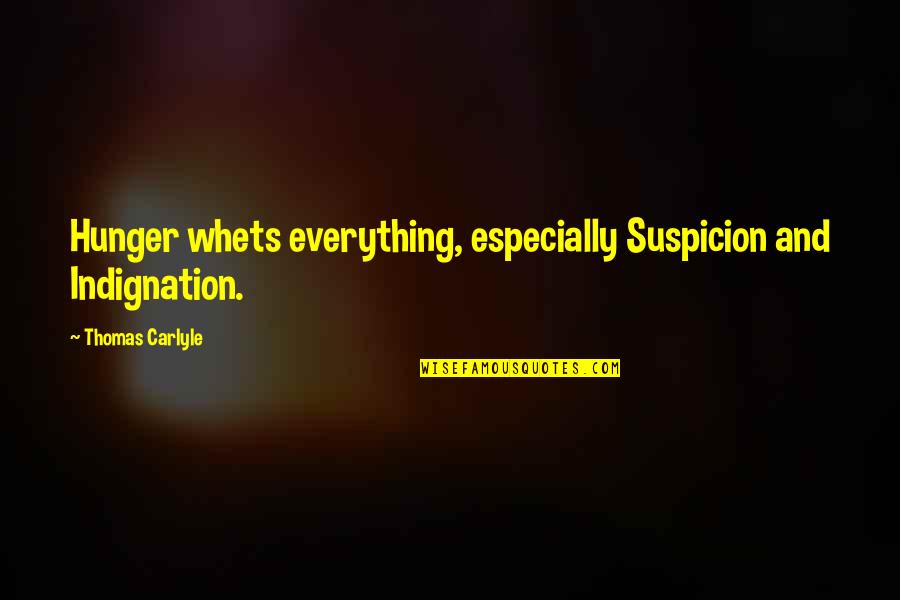 Hunger whets everything, especially Suspicion and Indignation.
—
Thomas Carlyle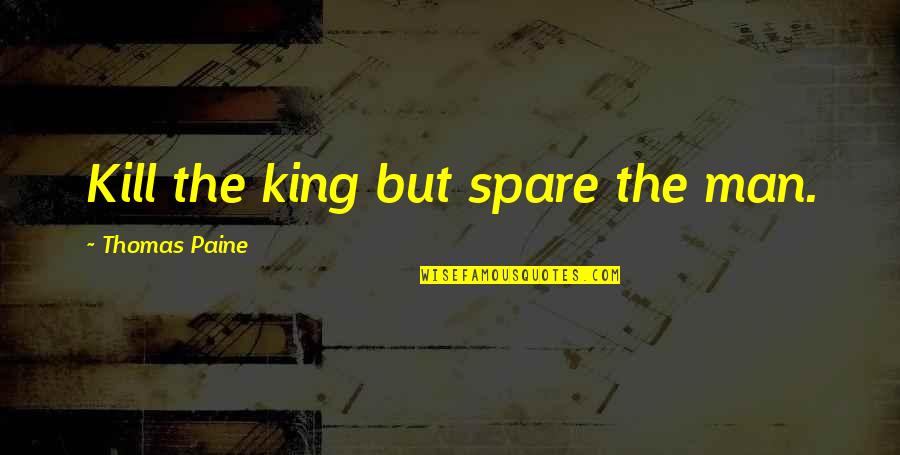 Kill the king but spare the man.
—
Thomas Paine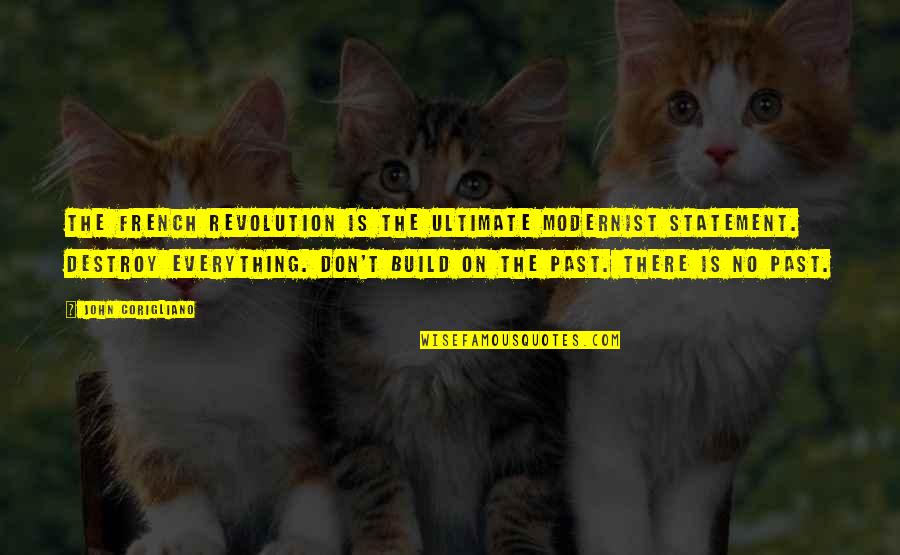 The French Revolution is the ultimate modernist statement. Destroy everything. Don't build on the past. There is no past.
—
John Corigliano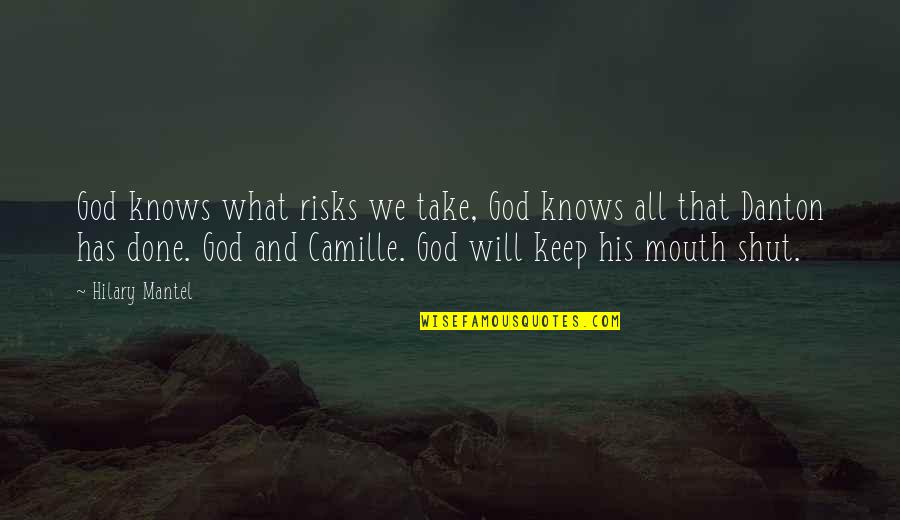 God knows what risks we take, God knows all that Danton has done. God and Camille. God will keep his mouth shut. —
Hilary Mantel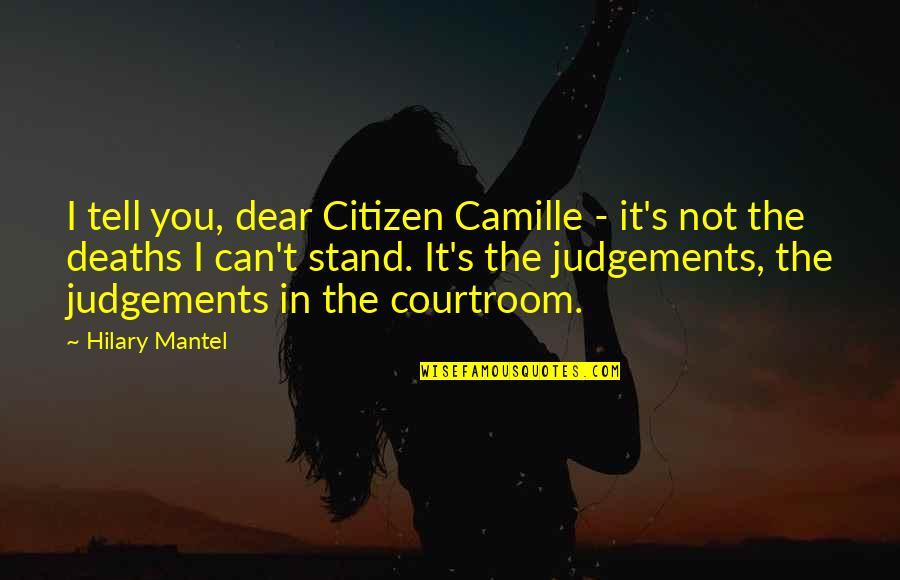 I tell you, dear Citizen Camille - it's not the deaths I can't stand. It's the judgements, the judgements in the courtroom. —
Hilary Mantel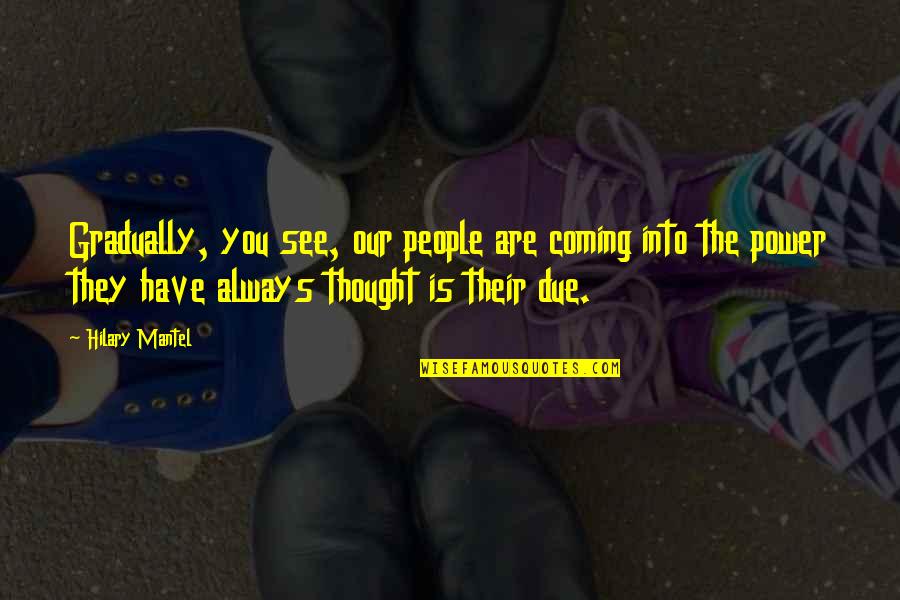 Gradually, you see, our people are coming into the power they have always thought is their due. —
Hilary Mantel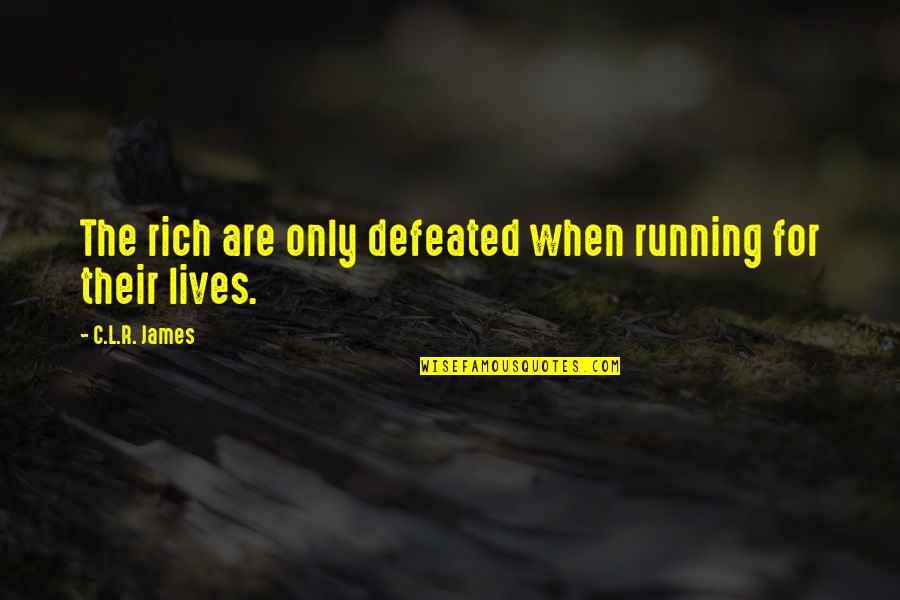 The rich are only defeated when running for their lives. —
C.L.R. James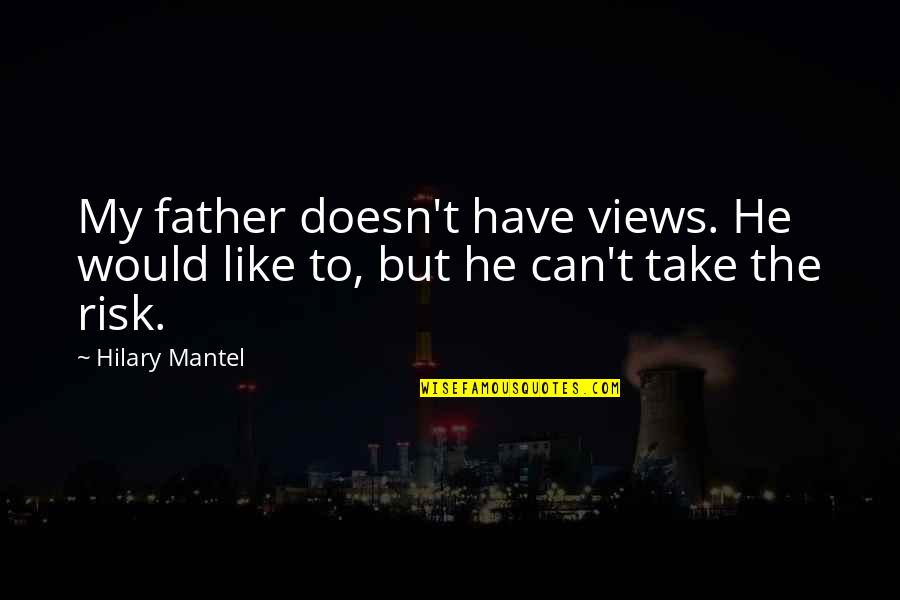 My father doesn't have views. He would like to, but he can't take the risk. —
Hilary Mantel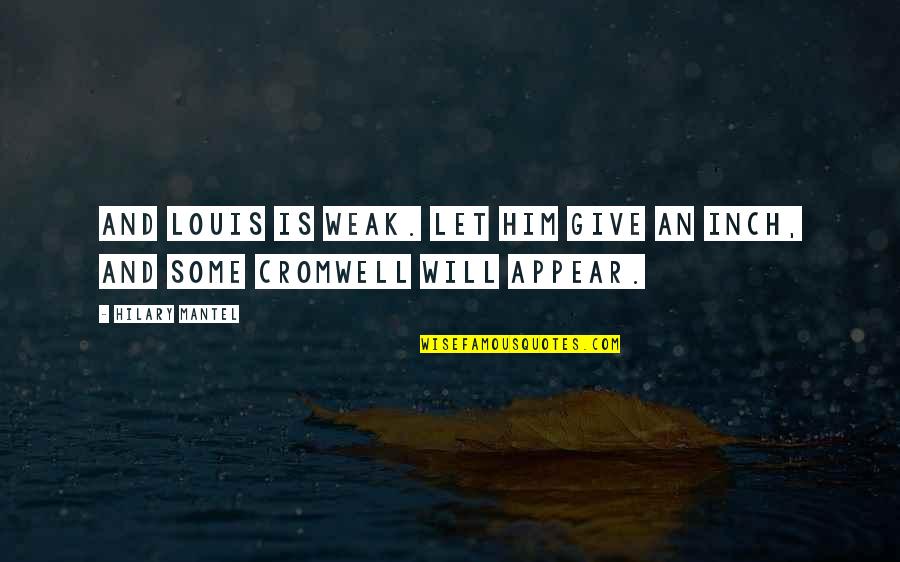 And Louis is weak. Let him give an inch, and some Cromwell will appear. —
Hilary Mantel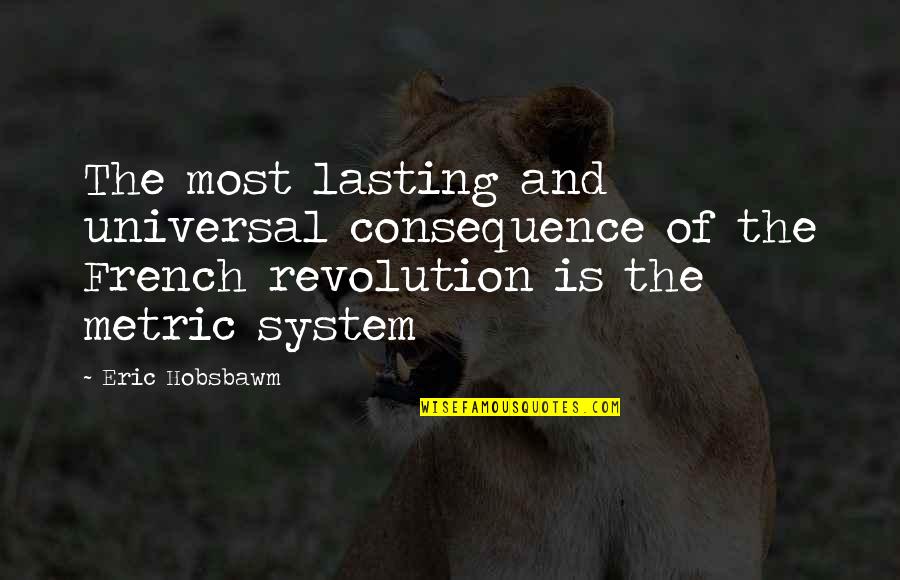 The most lasting and universal consequence of the
French revolution
is the metric system —
Eric Hobsbawm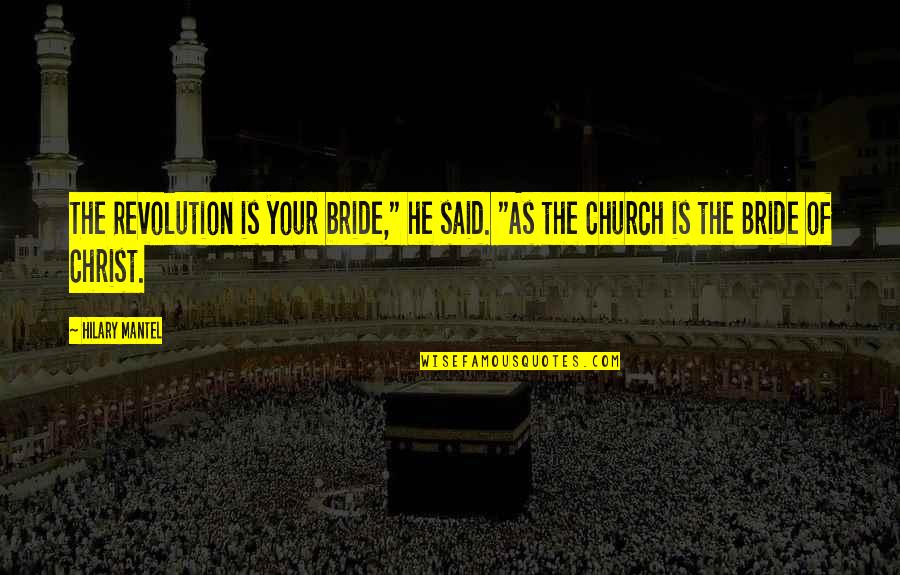 The Revolution is your bride," he said. "As the Church is the Bride of Christ. —
Hilary Mantel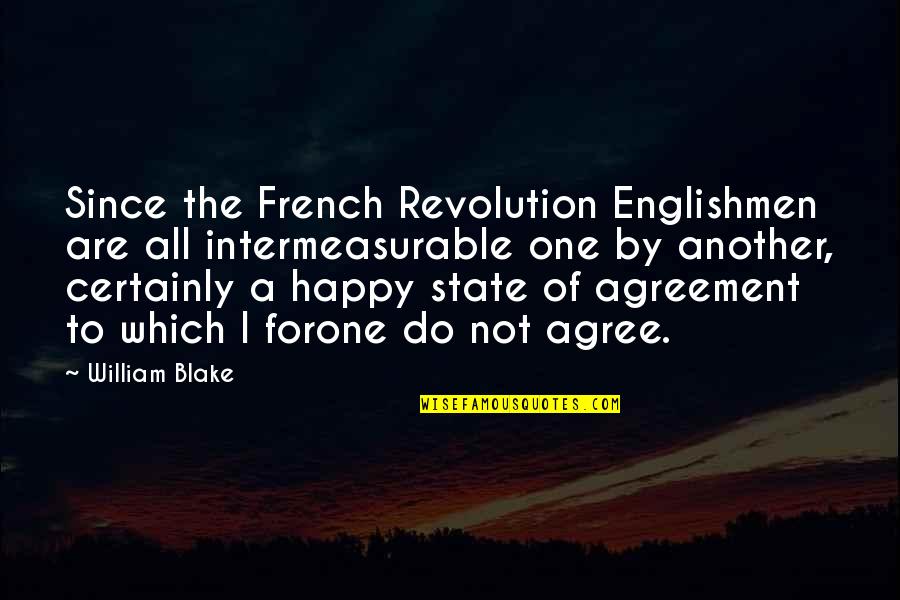 Since the French Revolution Englishmen are all intermeasurable one by another, certainly a happy state of agreement to which I forone do not agree. —
William Blake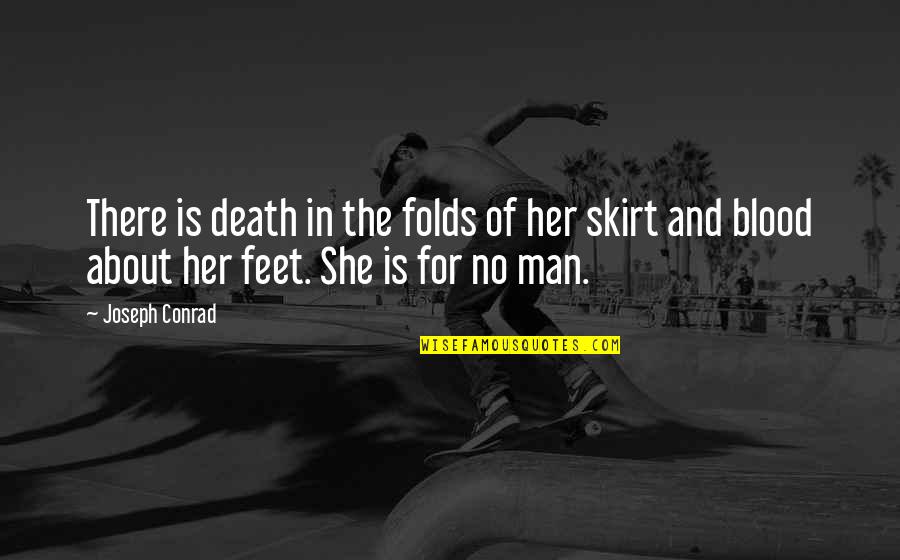 There is death in the folds of her skirt and blood about her feet. She is for no man. —
Joseph Conrad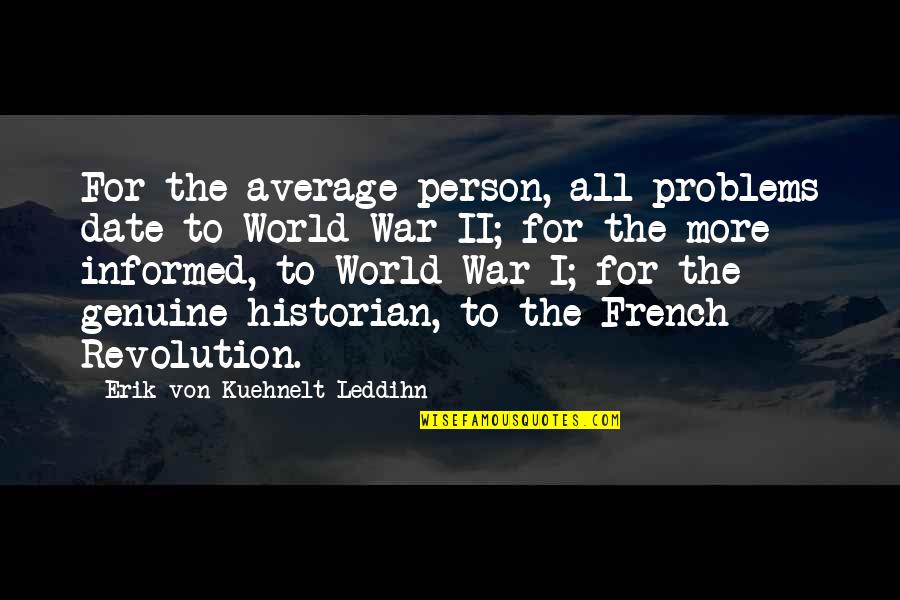 For the average person, all problems date to World War II; for the more informed, to World War I; for the genuine historian, to the French Revolution. —
Erik Von Kuehnelt-Leddihn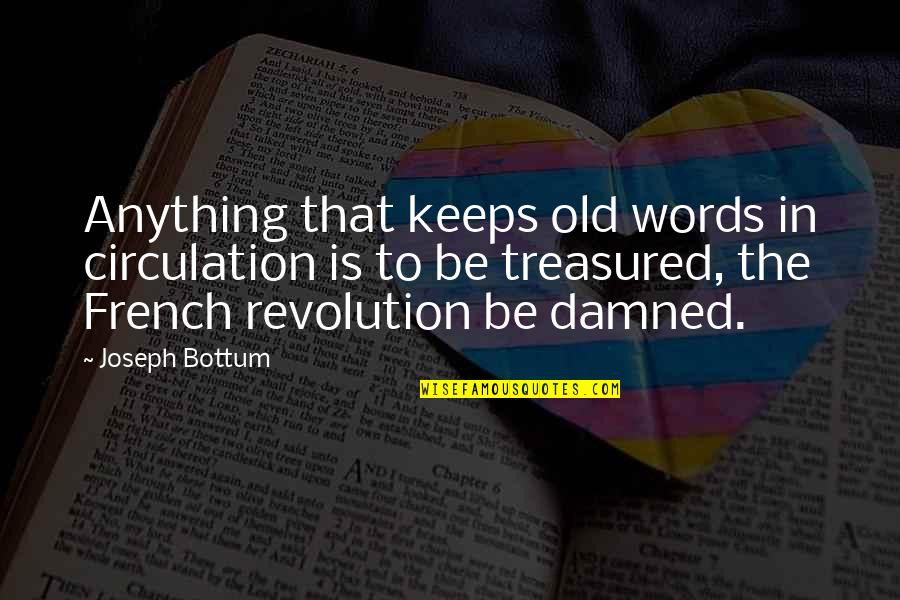 Anything that keeps old words in circulation is to be treasured, the
French revolution
be damned. —
Joseph Bottum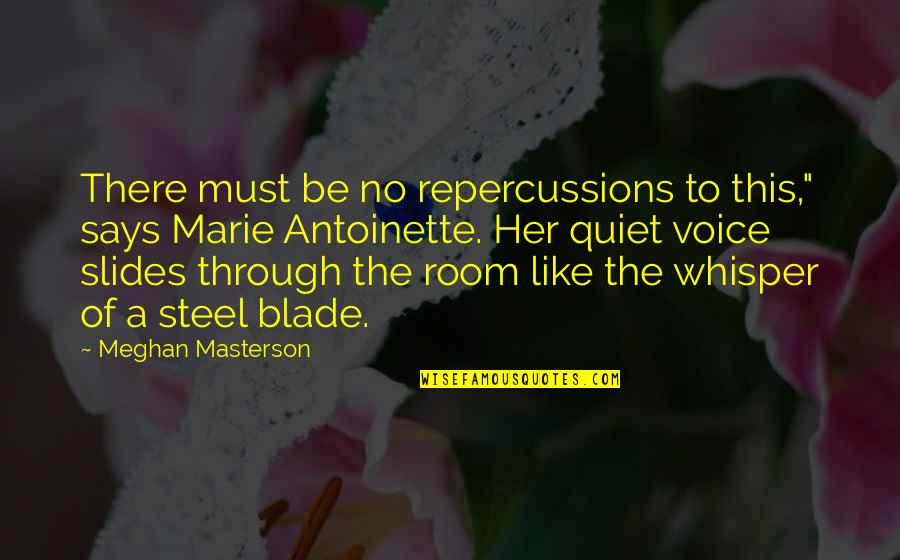 There must be no repercussions to this," says Marie Antoinette. Her quiet voice slides through the room like the whisper of a steel blade. —
Meghan Masterson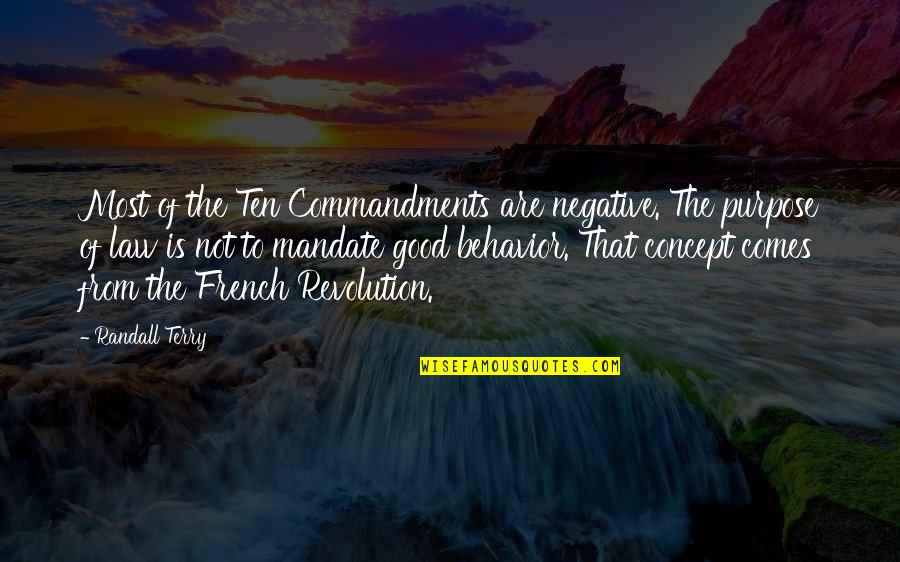 Most of the Ten Commandments are negative. The purpose of law is not to mandate good behavior. That concept comes from the French Revolution. —
Randall Terry
It took us a long time to get rid of the effects of the French Revolution 200 years ago. We don't want another one. —
Margaret Thatcher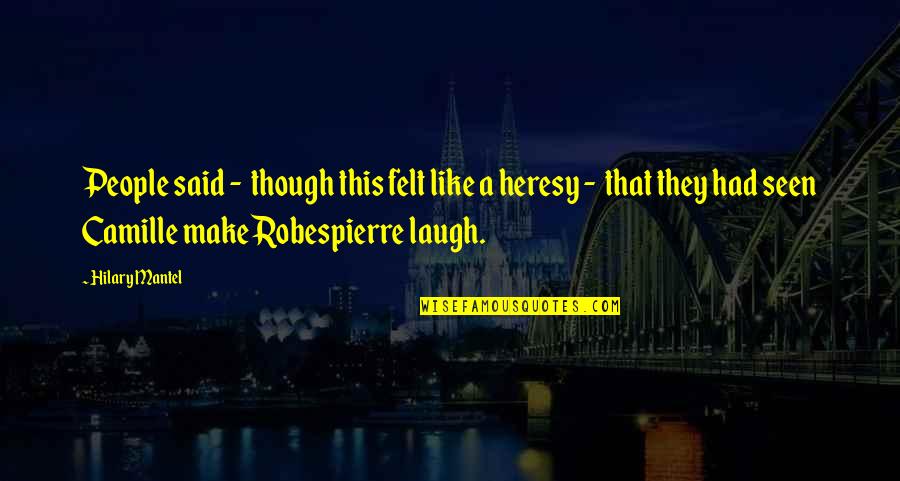 People said - though this felt like a heresy - that they had seen Camille make Robespierre laugh. —
Hilary Mantel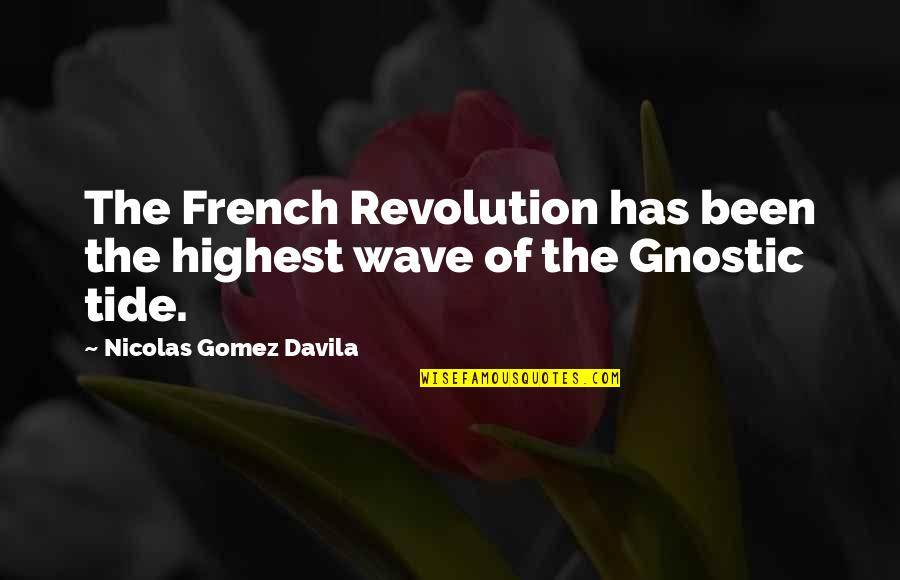 The French Revolution has been the highest wave of the Gnostic tide. —
Nicolas Gomez Davila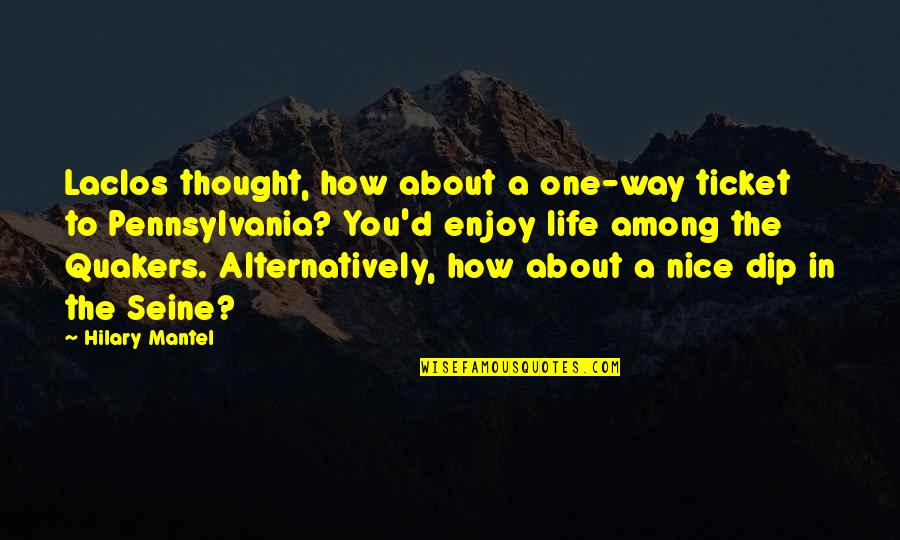 Laclos thought, how about a one-way ticket to Pennsylvania? You'd enjoy life among the Quakers. Alternatively, how about a nice dip in the Seine? —
Hilary Mantel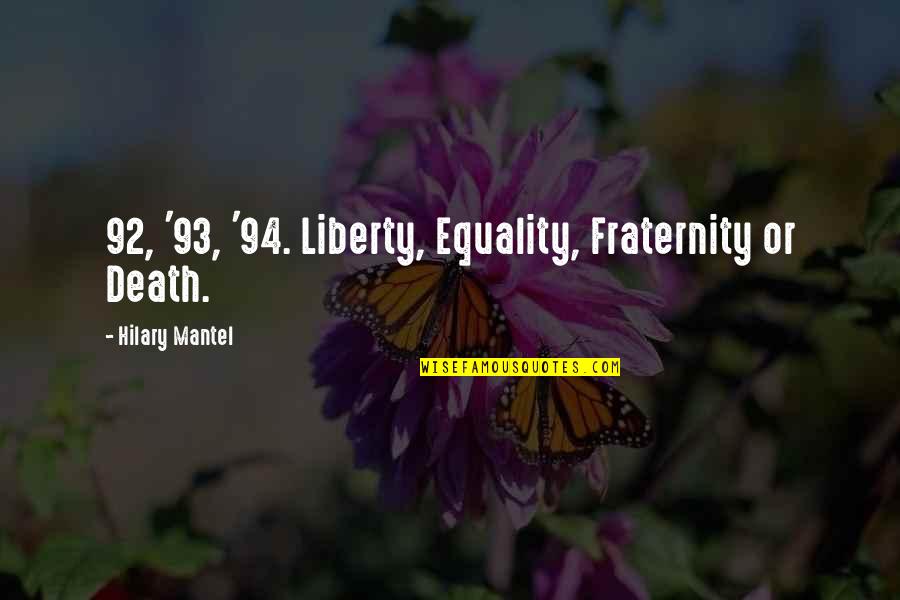 92, '93, '94. Liberty, Equality, Fraternity or Death. —
Hilary Mantel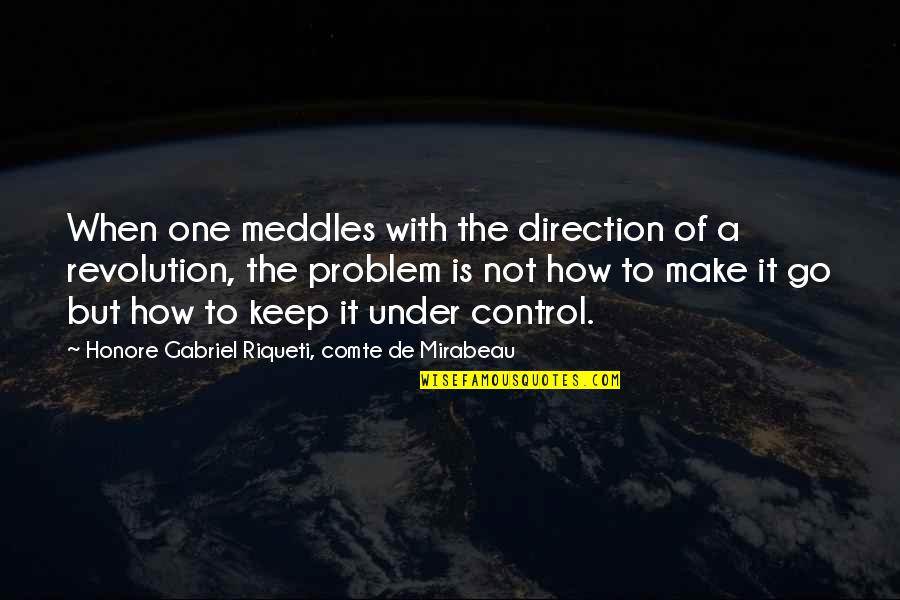 When one meddles with the direction of a revolution, the problem is not how to make it go but how to keep it under control. —
Honore Gabriel Riqueti, Comte De Mirabeau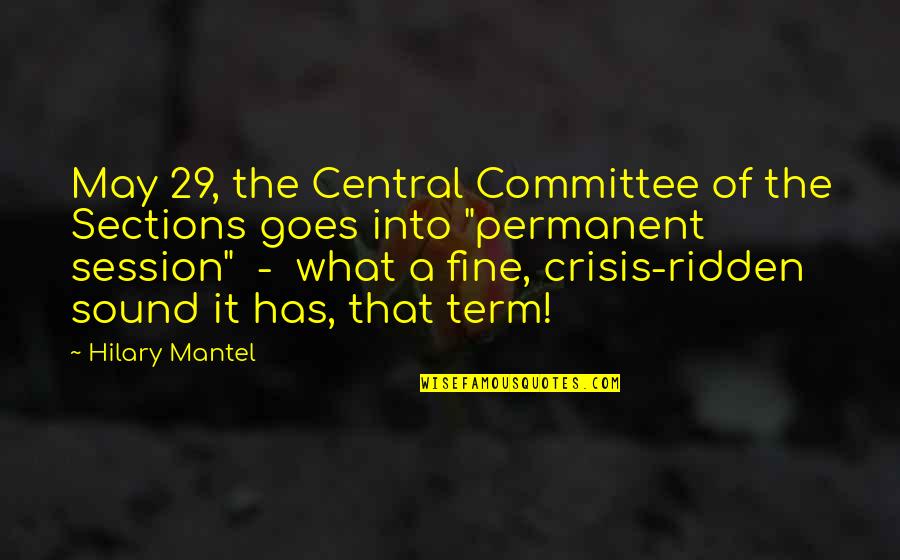 May 29, the Central Committee of the Sections goes into "permanent session" - what a fine, crisis-ridden sound it has, that term! —
Hilary Mantel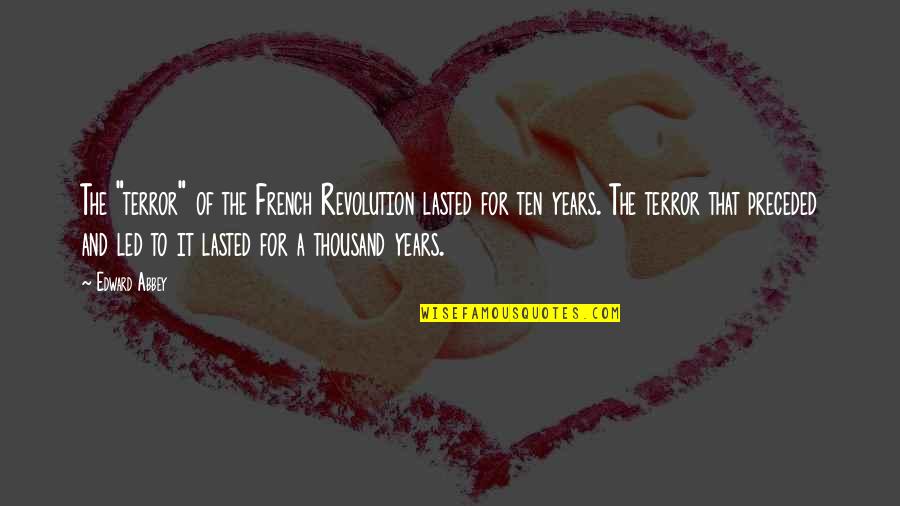 The "terror" of the French Revolution lasted for ten years. The terror that preceded and led to it lasted for a thousand years. —
Edward Abbey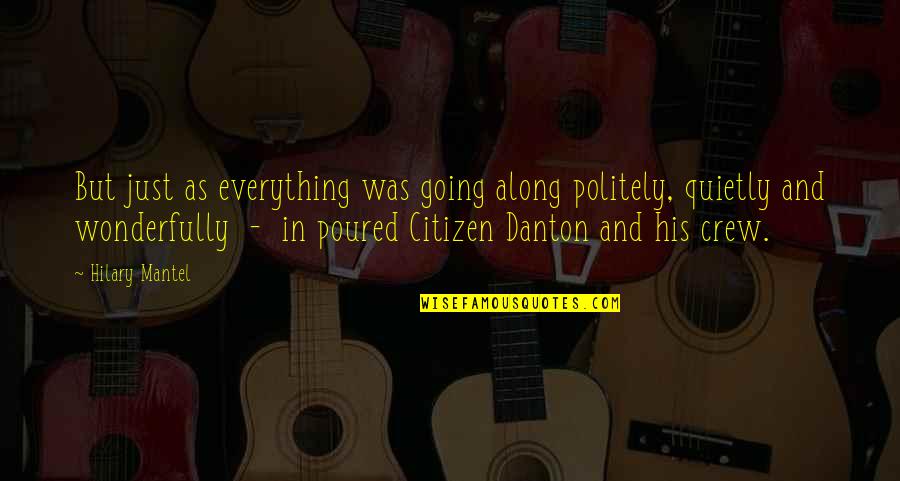 But just as everything was going along politely, quietly and wonderfully - in poured Citizen Danton and his crew. —
Hilary Mantel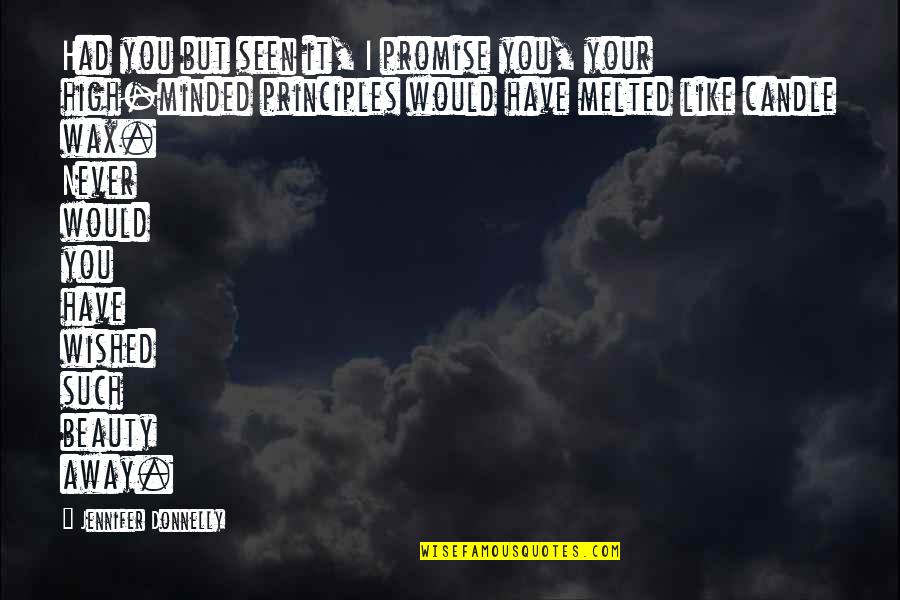 Had you but seen it, I promise you, your high-minded principles would have melted like candle wax. Never would you have wished such beauty away. —
Jennifer Donnelly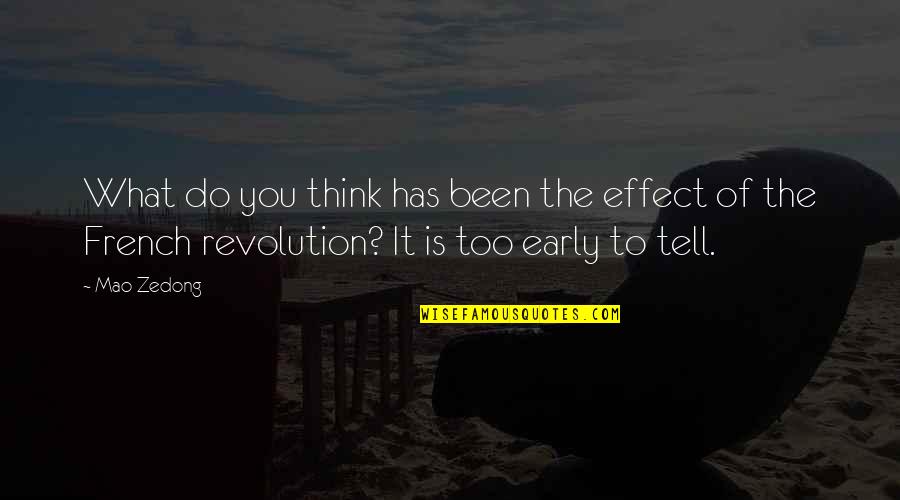 What do you think has been the effect of the
French revolution
? It is too early to tell. —
Mao Zedong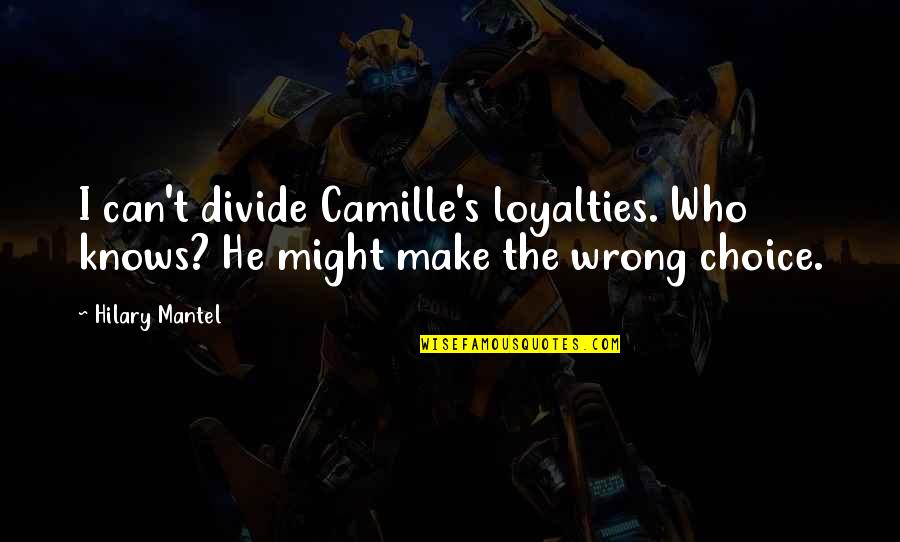 I can't divide Camille's loyalties. Who knows? He might make the wrong choice. —
Hilary Mantel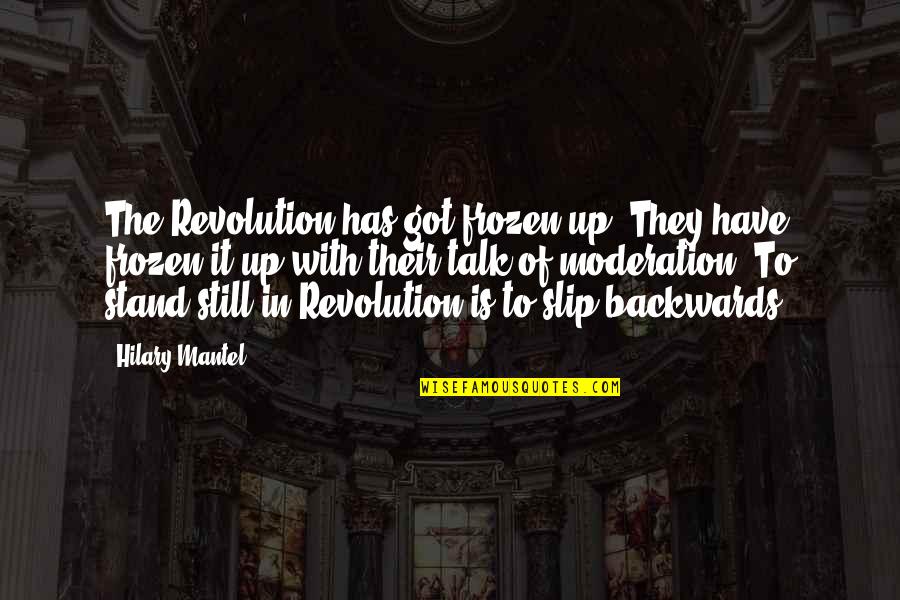 The Revolution has got frozen up. They have frozen it up with their talk of moderation. To stand still in Revolution is to slip backwards. —
Hilary Mantel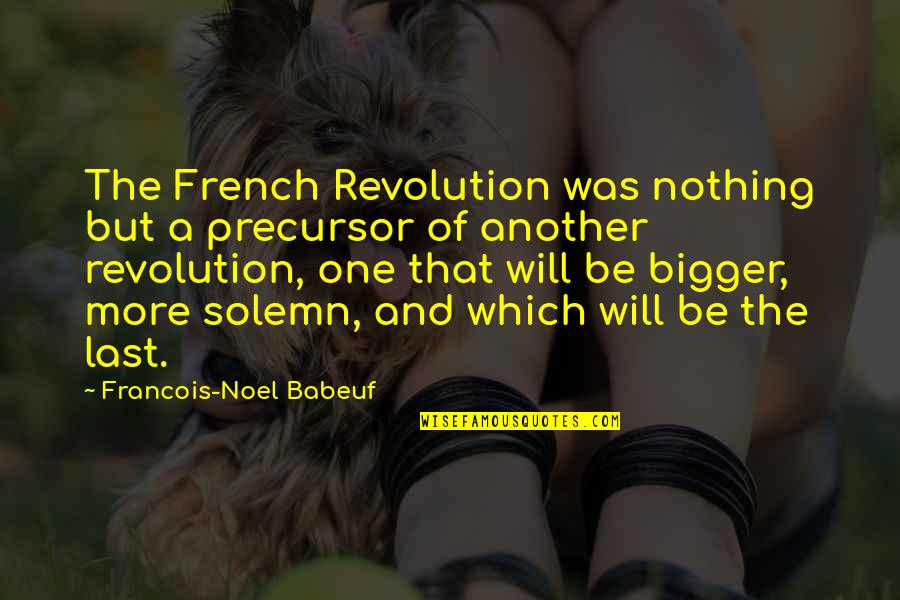 The French Revolution was nothing but a precursor of another revolution, one that will be bigger, more solemn, and which will be the last. —
Francois-Noel Babeuf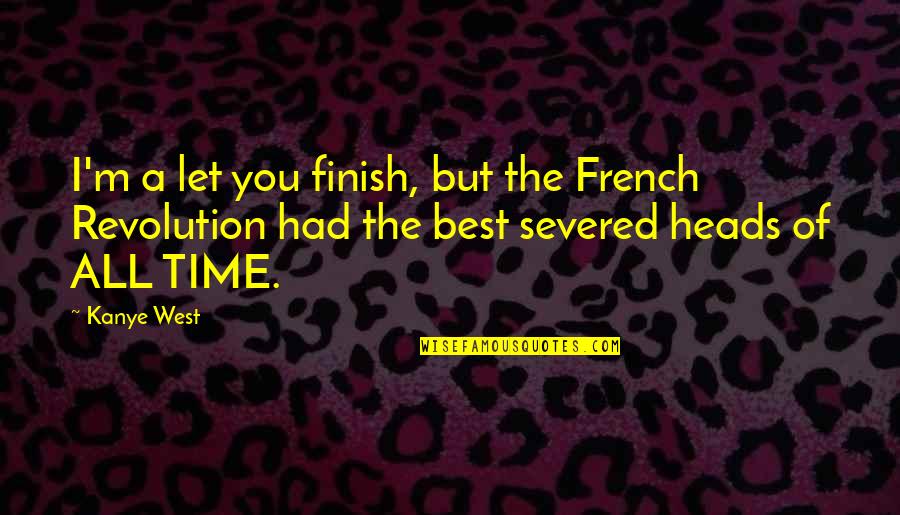 I'm a let you finish, but the French Revolution had the best severed heads of ALL TIME. —
Kanye West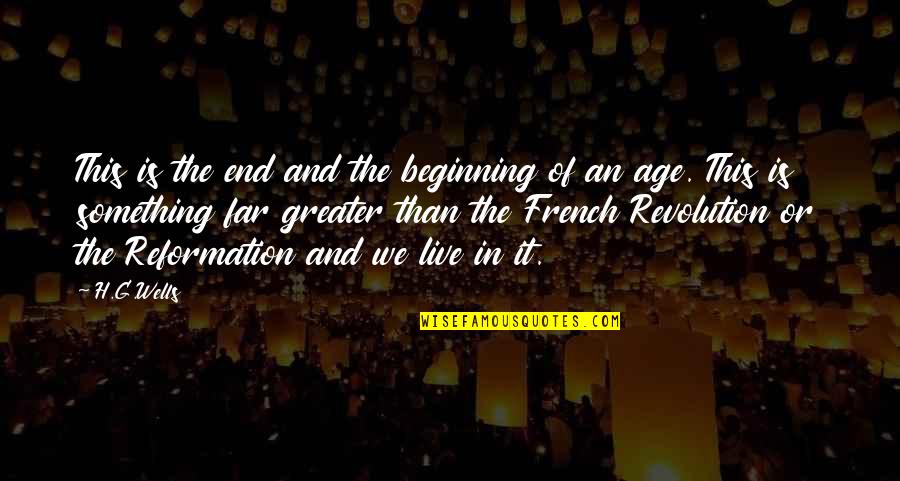 This is the end and the beginning of an age. This is something far greater than the French Revolution or the Reformation and we live in it. —
H.G.Wells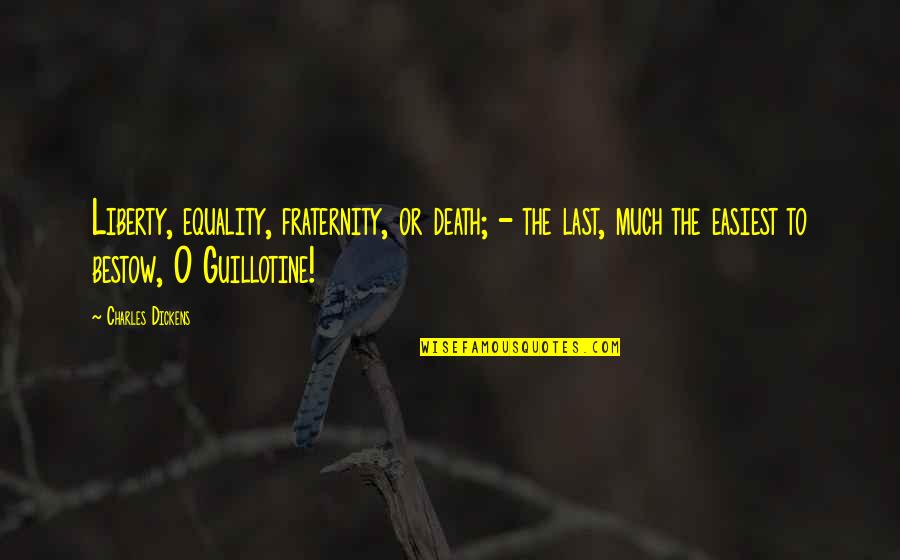 Liberty, equality, fraternity, or death; - the last, much the easiest to bestow, O Guillotine! —
Charles Dickens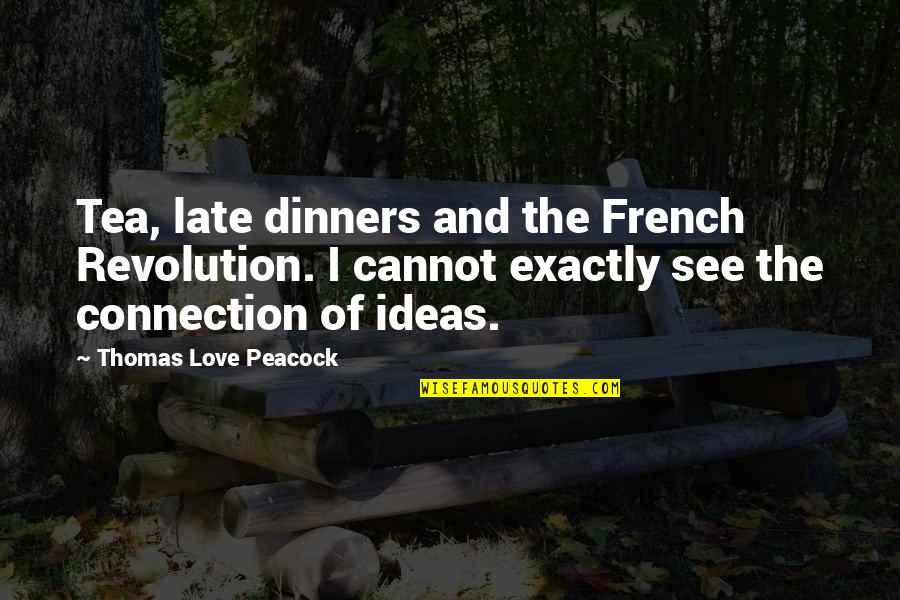 Tea, late dinners and the French Revolution. I cannot exactly see the connection of ideas. —
Thomas Love Peacock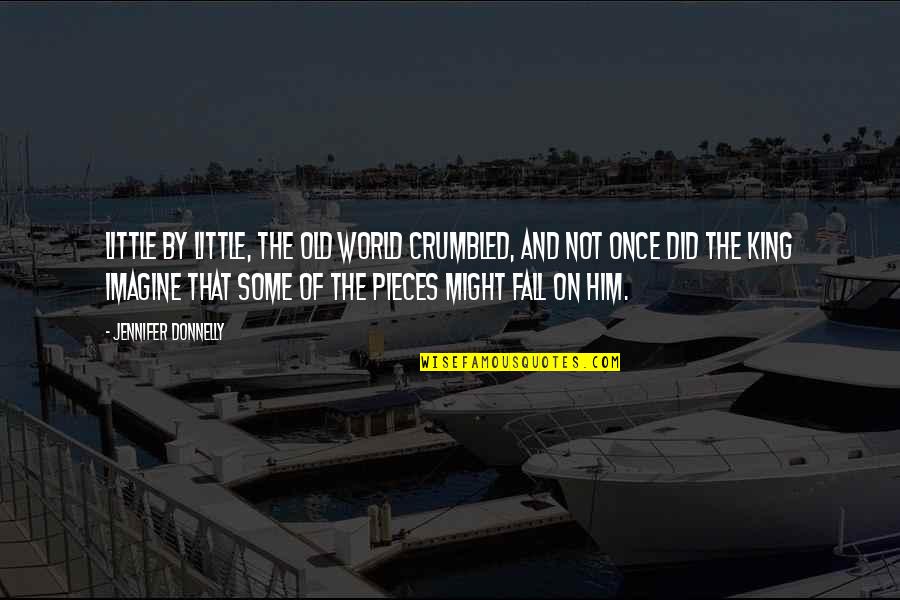 Little by little, the old world crumbled, and not once did the king imagine that some of the pieces might fall on him. —
Jennifer Donnelly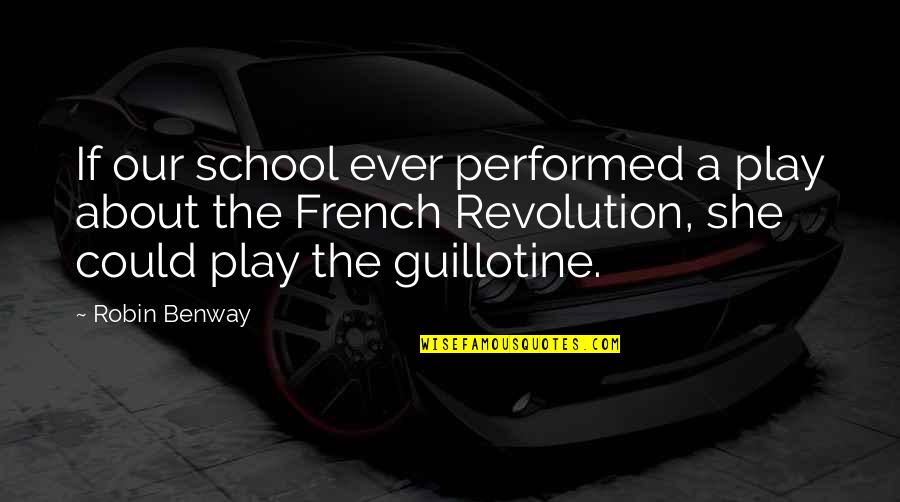 If our school ever performed a play about the French Revolution, she could play the guillotine. —
Robin Benway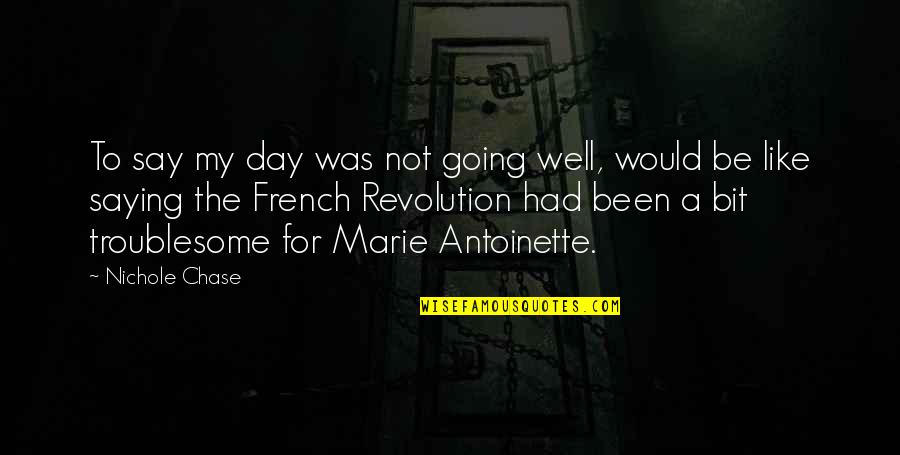 To say my day was not going well, would be like saying the French Revolution had been a bit troublesome for Marie Antoinette. —
Nichole Chase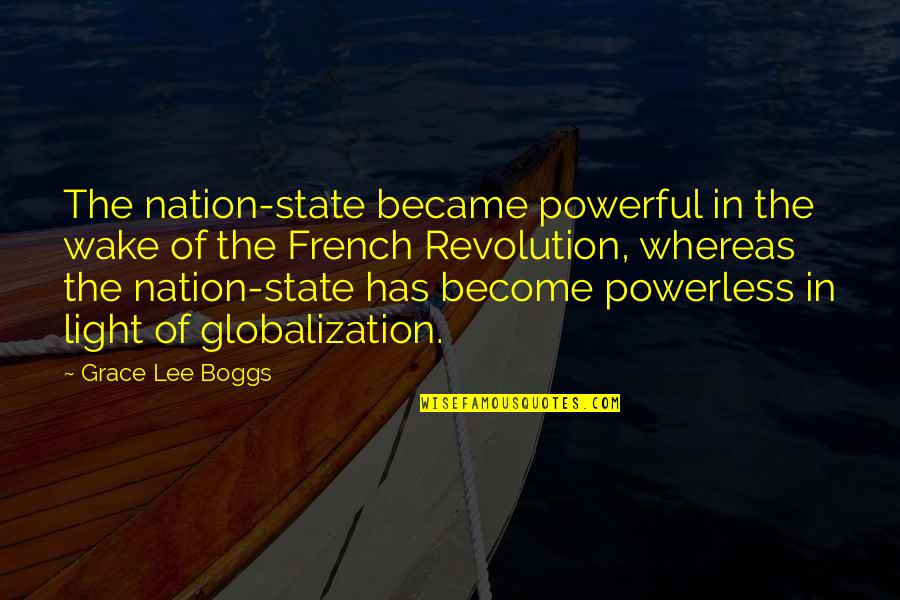 The nation-state became powerful in the wake of the French Revolution, whereas the nation-state has become powerless in light of globalization. —
Grace Lee Boggs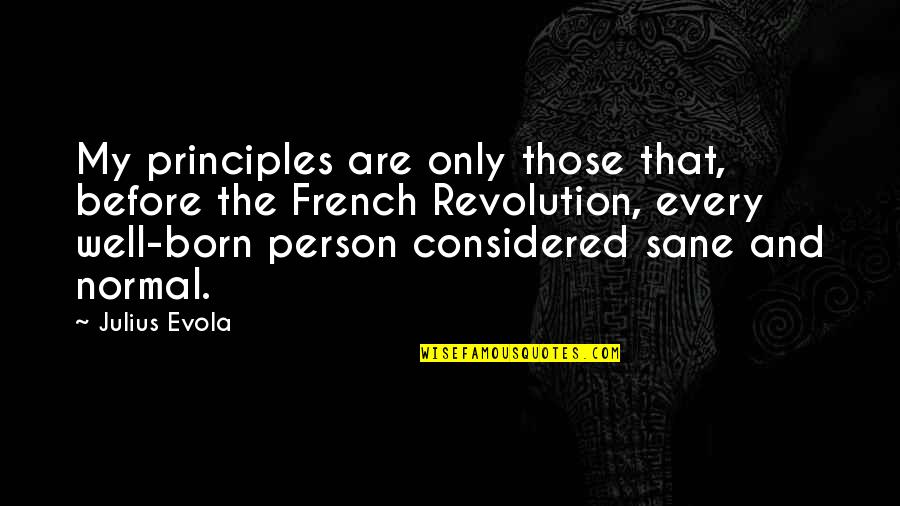 My principles are only those that, before the French Revolution, every well-born person considered sane and normal. —
Julius Evola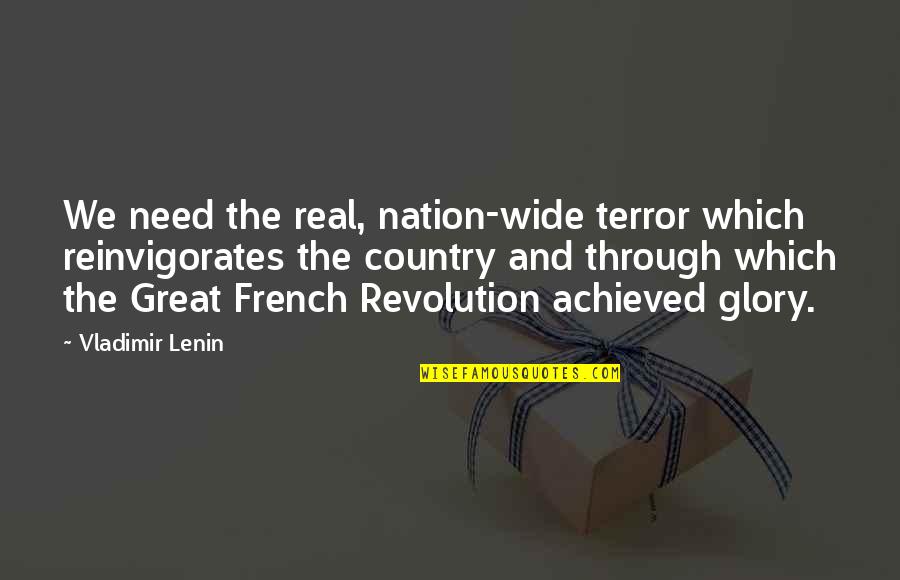 We need the real, nation-wide terror which reinvigorates the country and through which the Great French Revolution achieved glory. —
Vladimir Lenin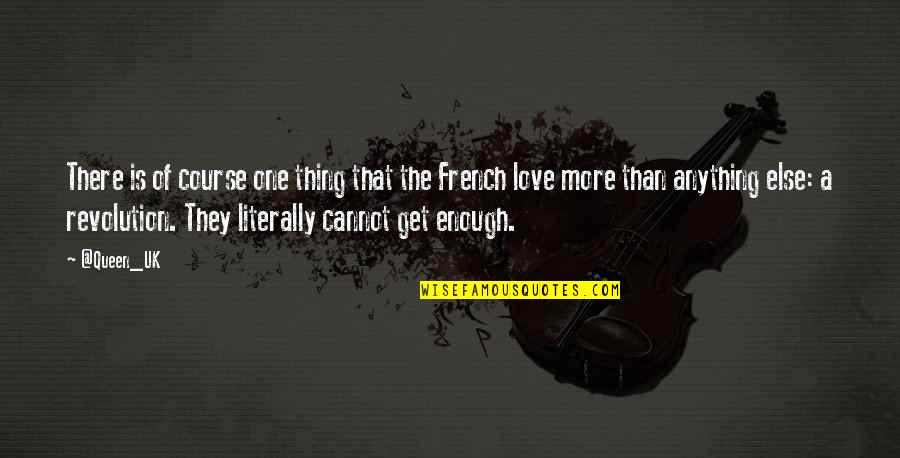 There is of course one thing that the French love more than anything else: a revolution. They literally cannot get enough. —
@Queen_UK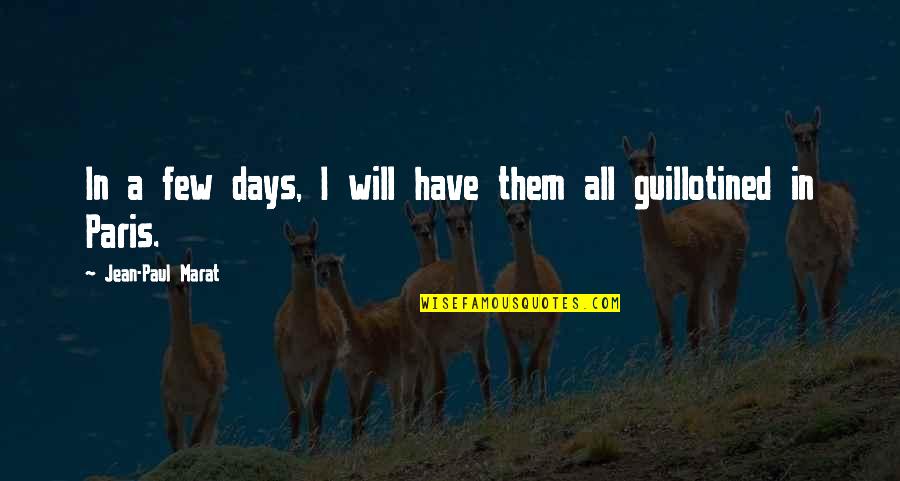 In a few days, I will have them all guillotined in Paris. —
Jean-Paul Marat