Freedom By Thomas Jefferson Quotes
Collection of top 38 famous quotes about Freedom By Thomas Jefferson
Freedom By Thomas Jefferson Quotes & Sayings
Happy to read and share the best inspirational Freedom By Thomas Jefferson quotes, sayings and quotations on Wise Famous Quotes.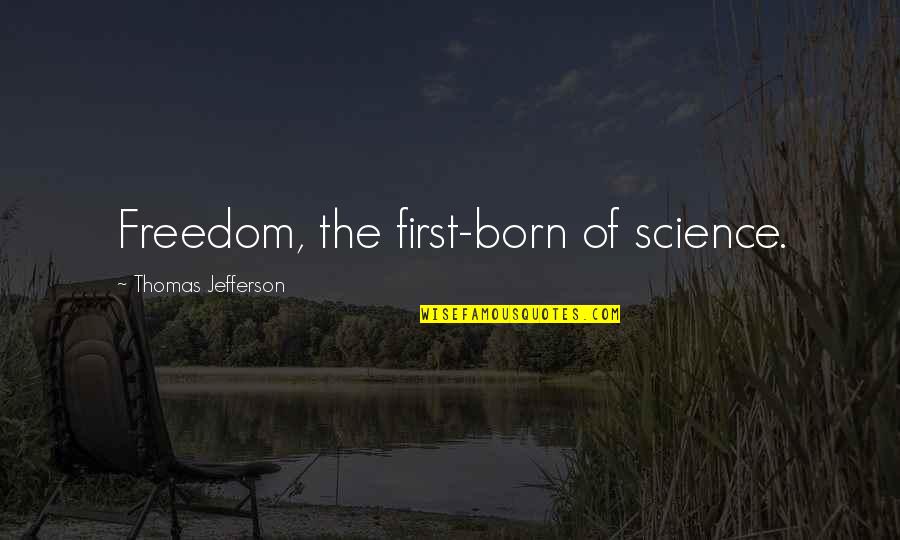 Freedom, the first-born of science.
—
Thomas Jefferson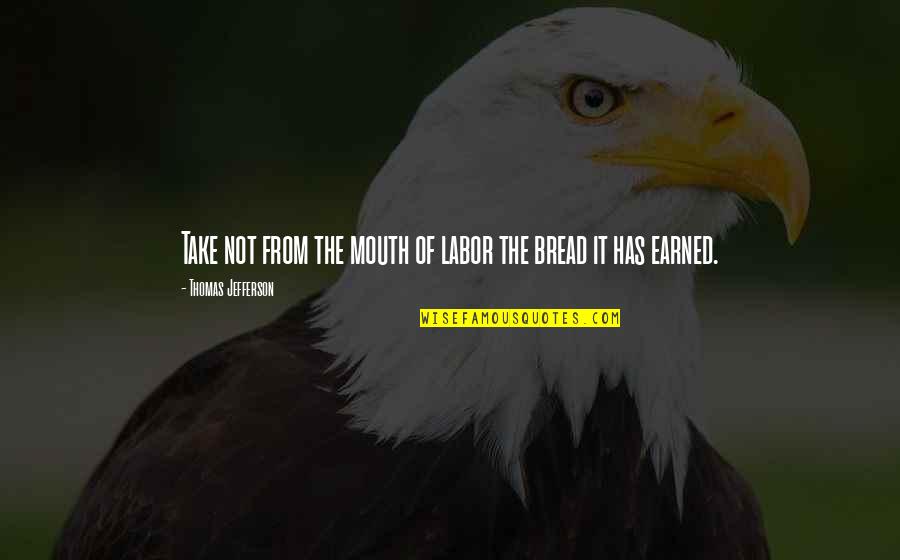 Take not from the mouth of labor the bread it has earned.
—
Thomas Jefferson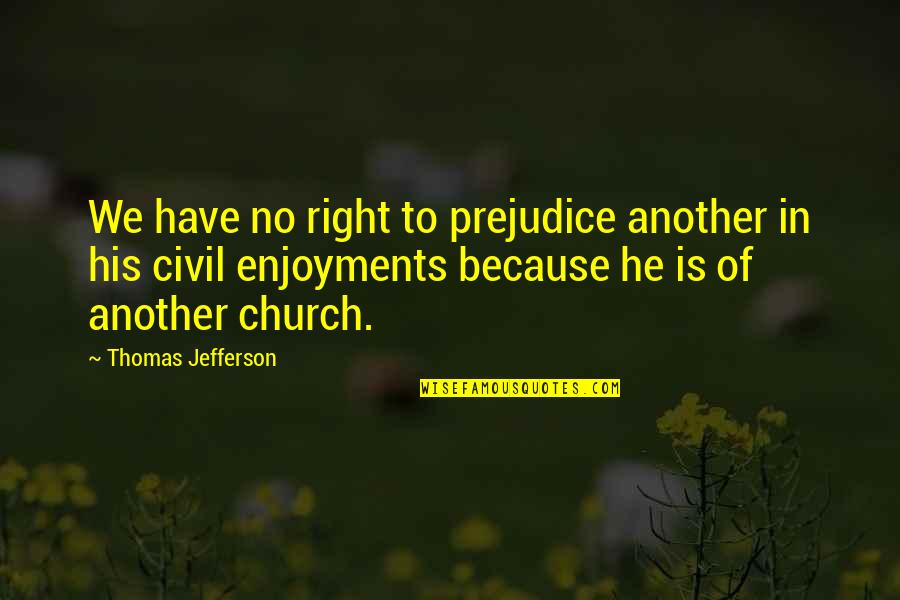 We have no right to prejudice another in his civil enjoyments because he is of another church.
—
Thomas Jefferson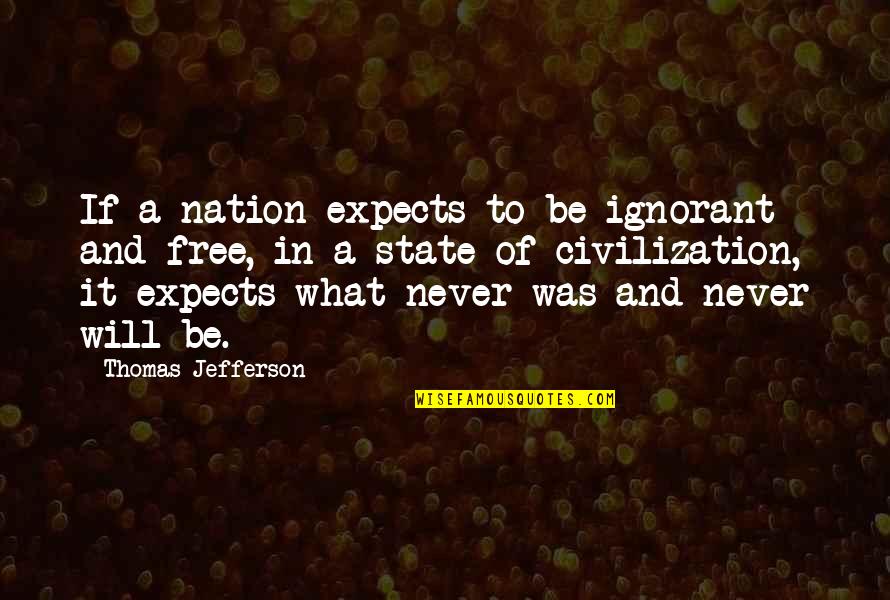 If a nation expects to be ignorant and free, in a state of civilization, it expects what never was and never will be.
—
Thomas Jefferson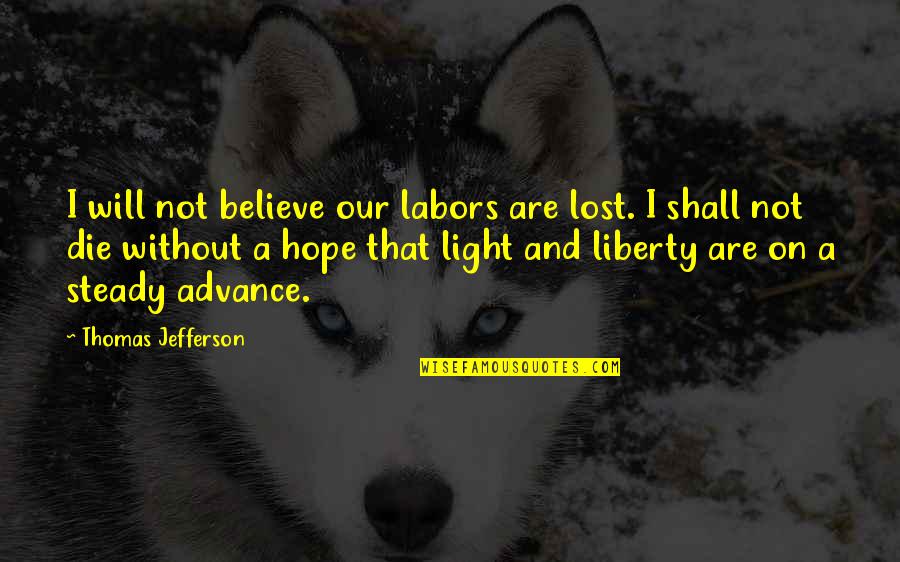 I will not believe our labors are lost. I shall not die without a hope that light and liberty are on a steady advance. —
Thomas Jefferson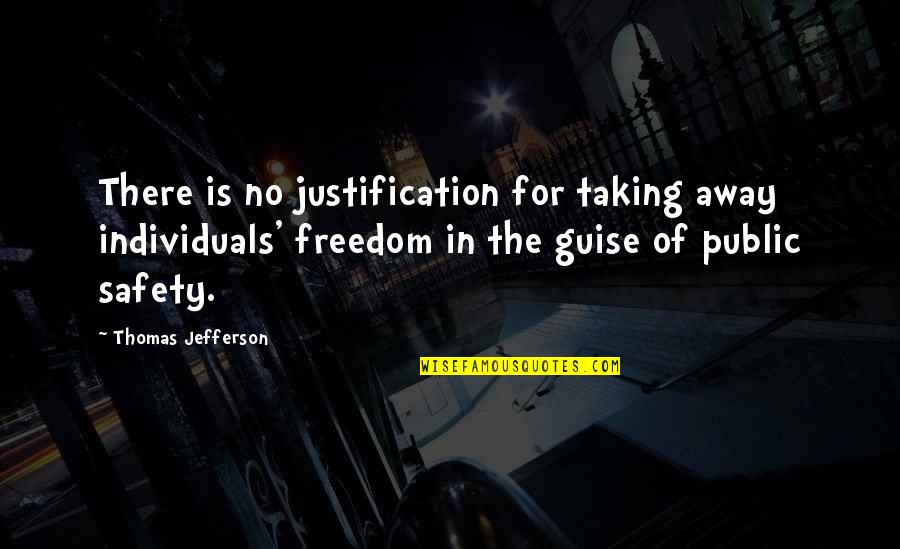 There is no justification for taking away individuals' freedom in the guise of public safety. —
Thomas Jefferson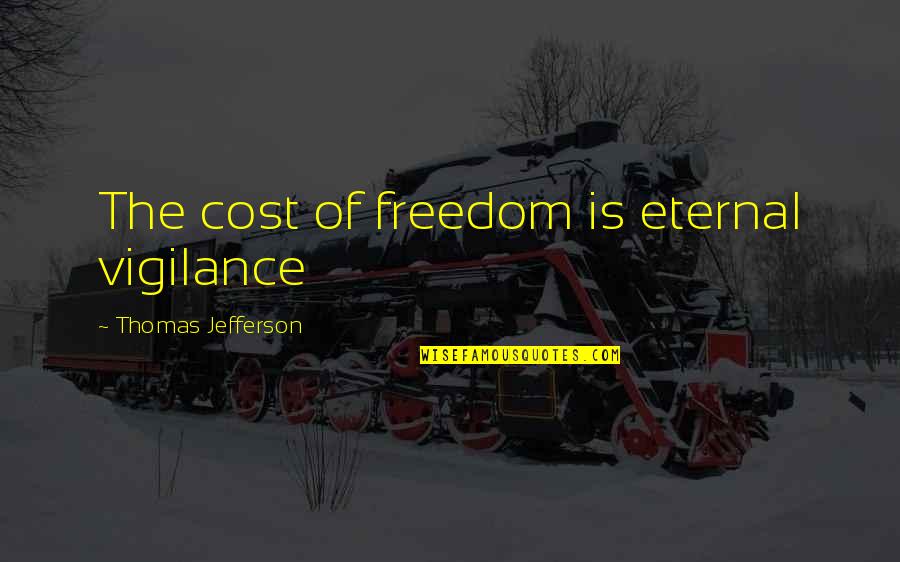 The cost of freedom is eternal vigilance —
Thomas Jefferson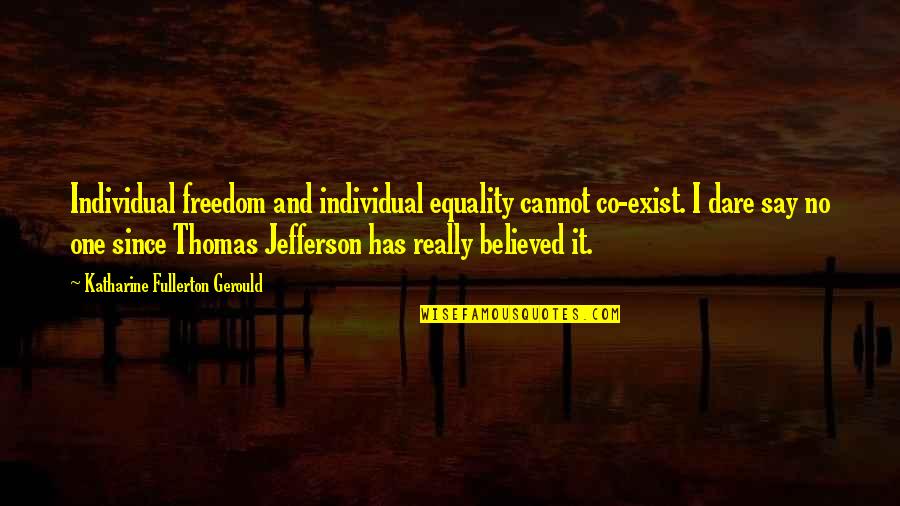 Individual freedom and individual equality cannot co-exist. I dare say no one since Thomas Jefferson has really believed it. —
Katharine Fullerton Gerould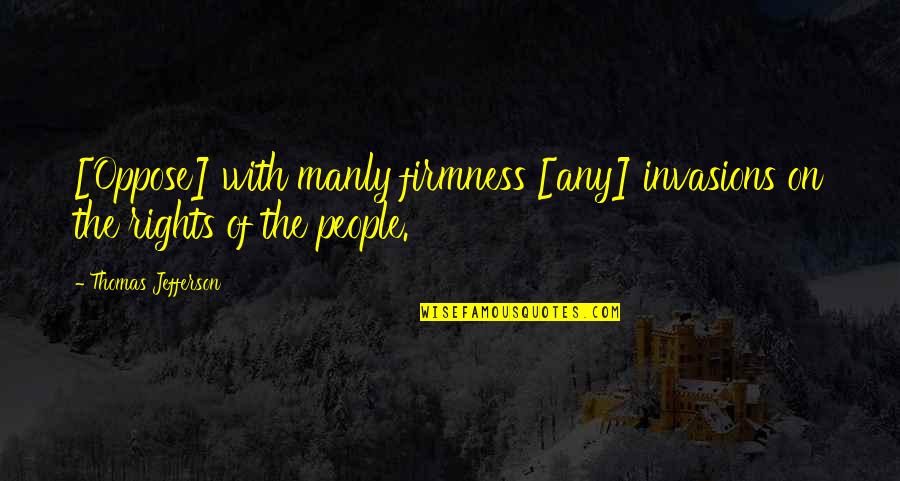 [Oppose] with manly firmness [any] invasions on the rights of the people. —
Thomas Jefferson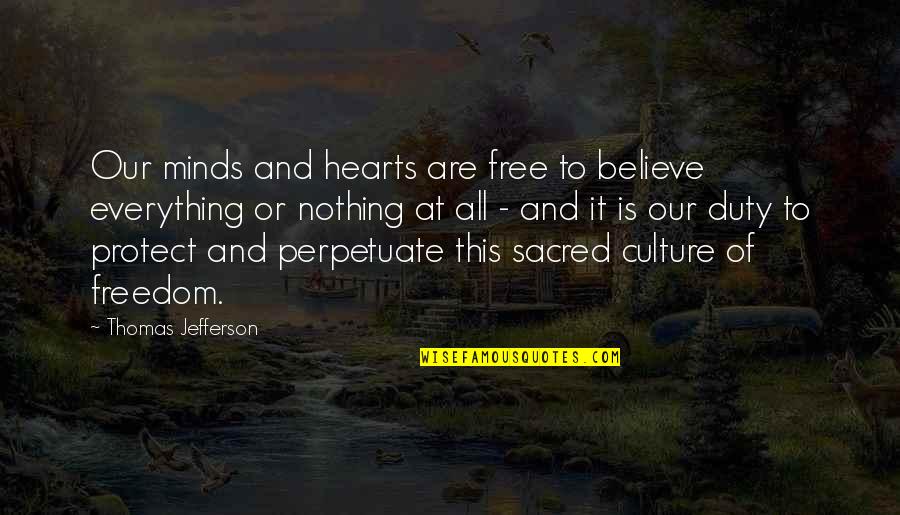 Our minds and hearts are free to believe everything or nothing at all - and it is our duty to protect and perpetuate this sacred culture of freedom. —
Thomas Jefferson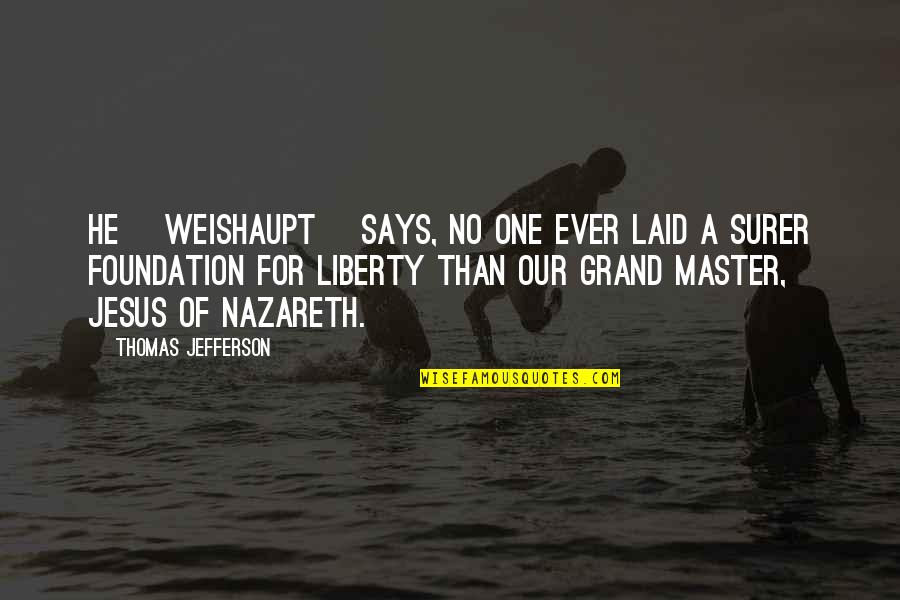 He [Weishaupt] says, no one ever laid a surer foundation for liberty than our grand master, Jesus of Nazareth. —
Thomas Jefferson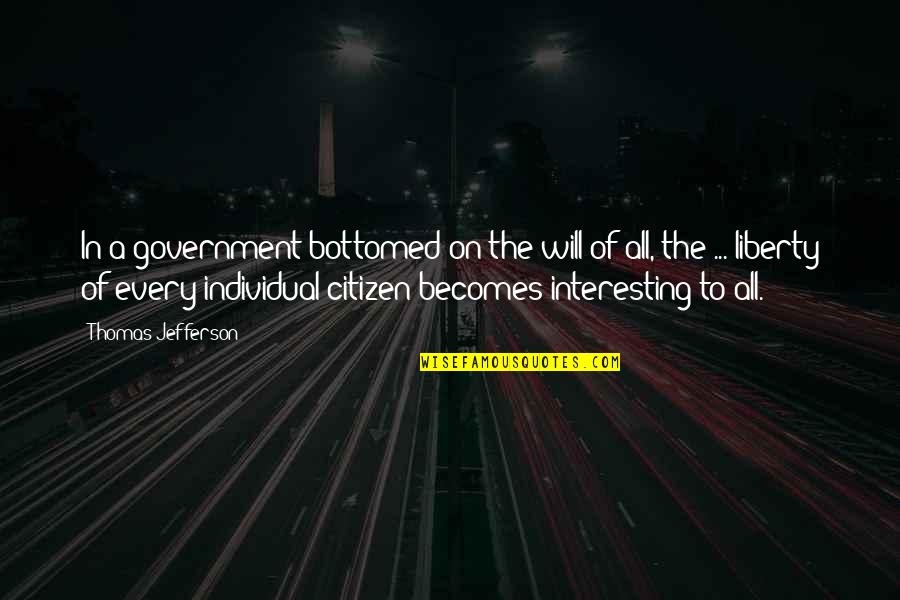 In a government bottomed on the will of all, the ... liberty of every individual citizen becomes interesting to all. —
Thomas Jefferson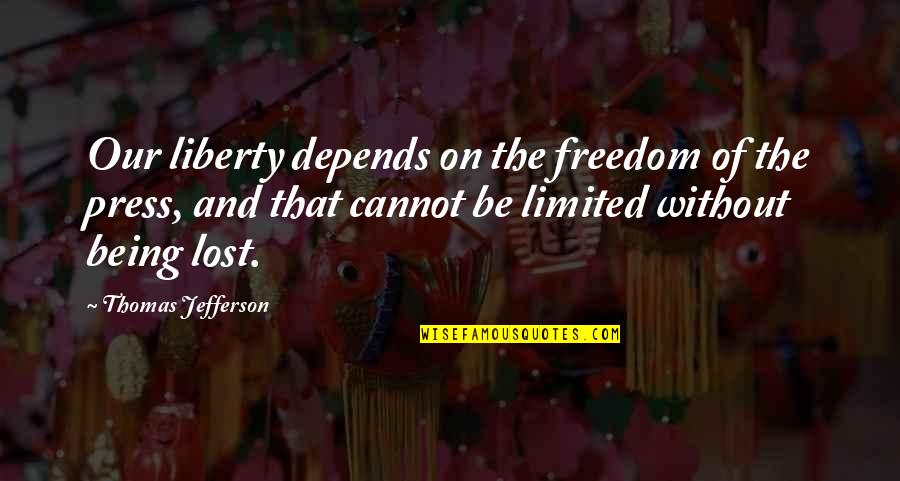 Our liberty depends on the freedom of the press, and that cannot be limited without being lost. —
Thomas Jefferson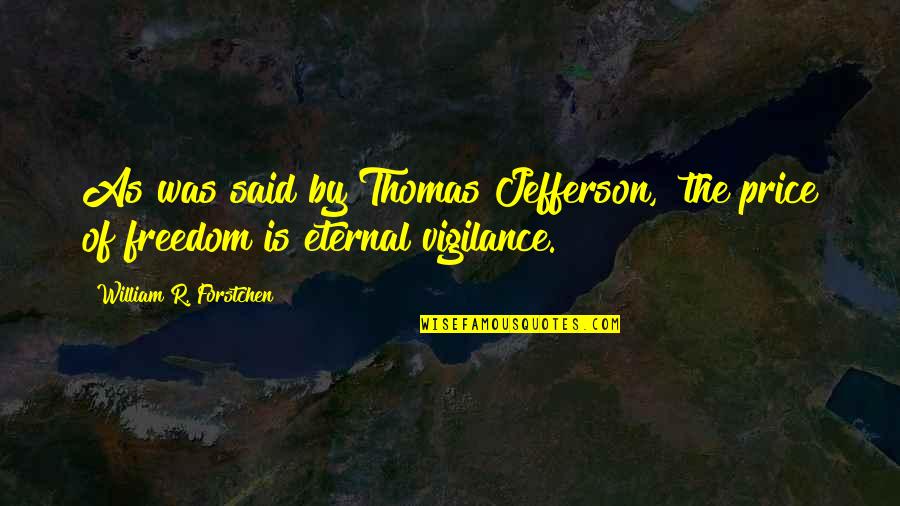 As was said by Thomas Jefferson, "the price of freedom is eternal vigilance. —
William R. Forstchen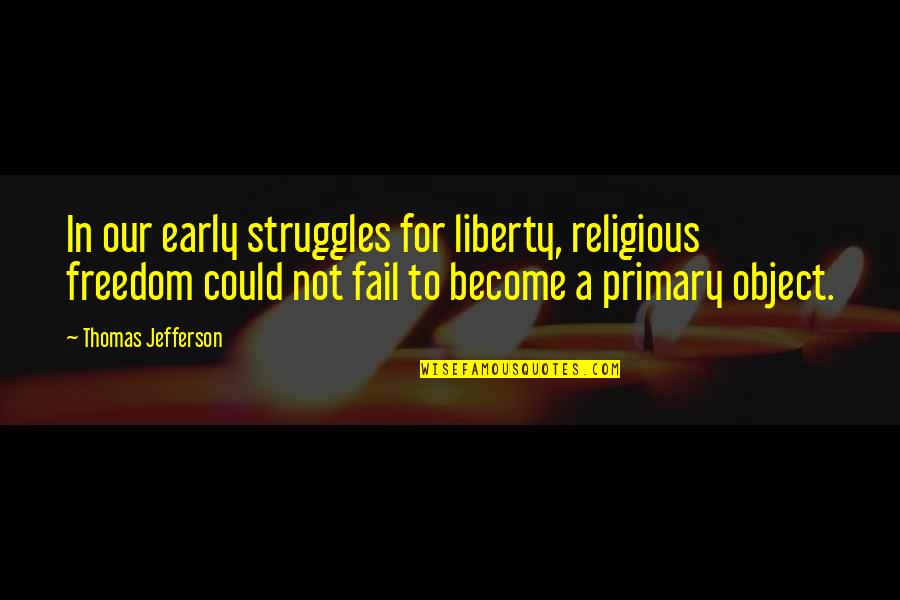 In our early struggles for liberty, religious freedom could not fail to become a primary object. —
Thomas Jefferson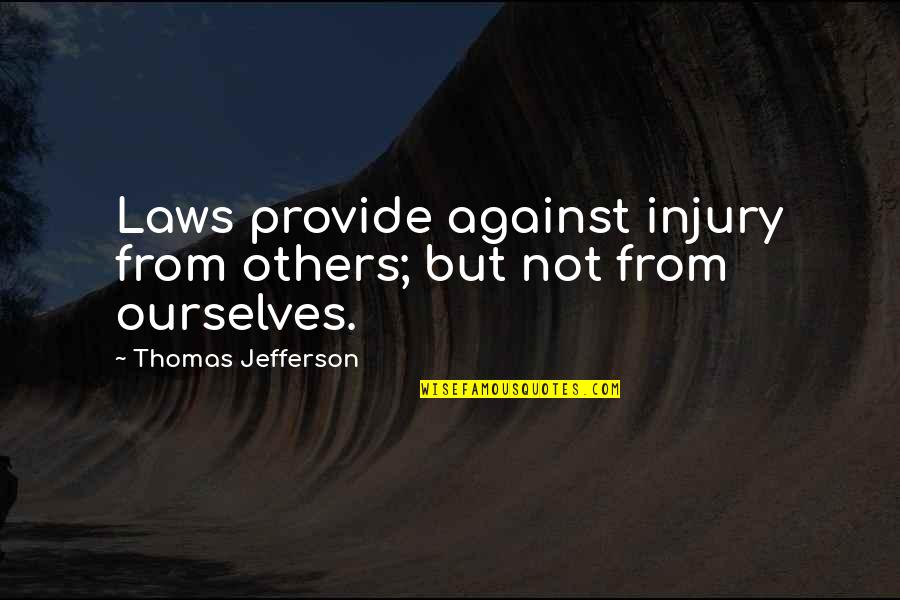 Laws provide against injury from others; but not from ourselves. —
Thomas Jefferson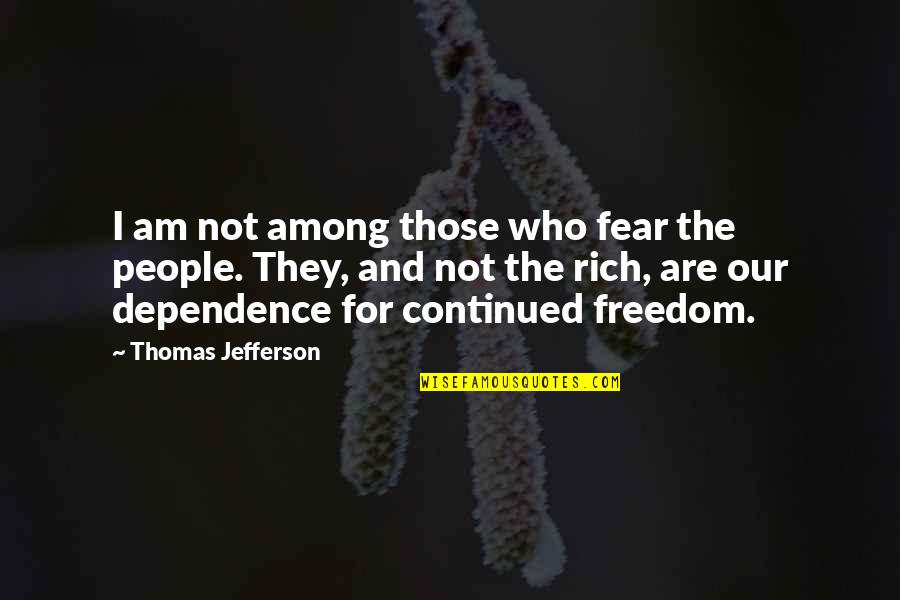 I am not among those who fear the people. They, and not the rich, are our dependence for continued freedom. —
Thomas Jefferson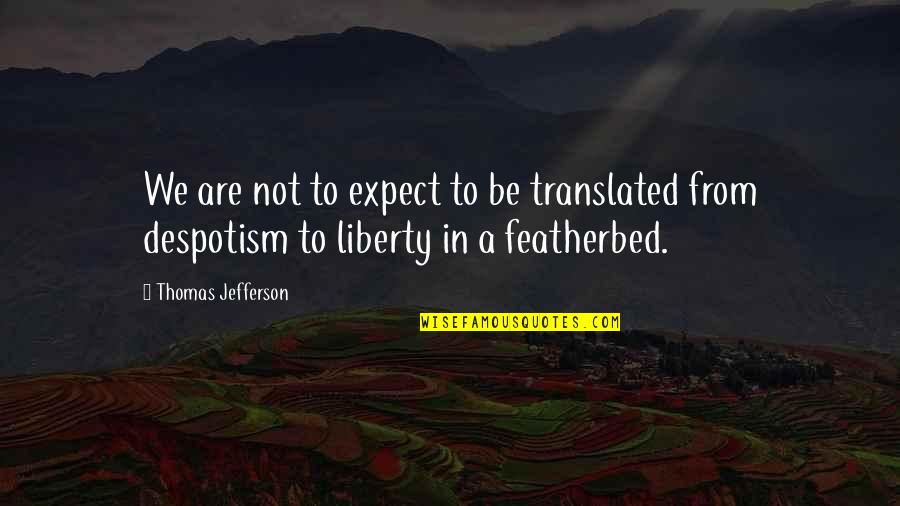 We are not to expect to be translated from despotism to liberty in a featherbed. —
Thomas Jefferson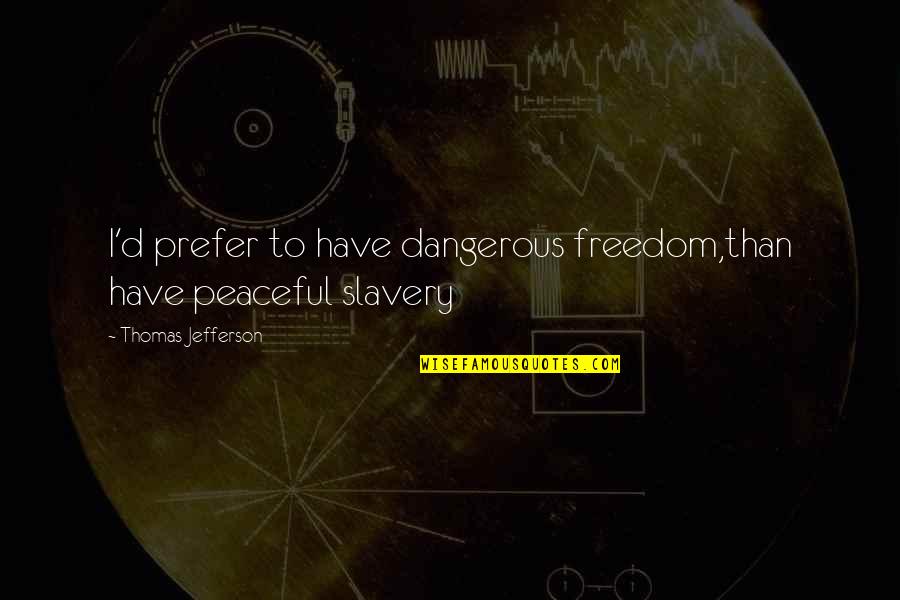 I'd prefer to have dangerous freedom,
than have peaceful slavery —
Thomas Jefferson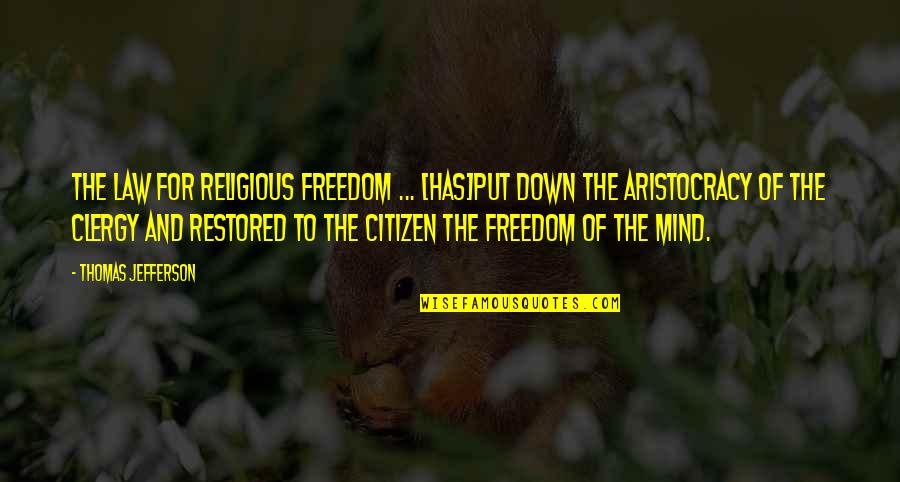 The law for religious freedom ... [has]put down the aristocracy of the clergy and restored to the citizen the freedom of the mind. —
Thomas Jefferson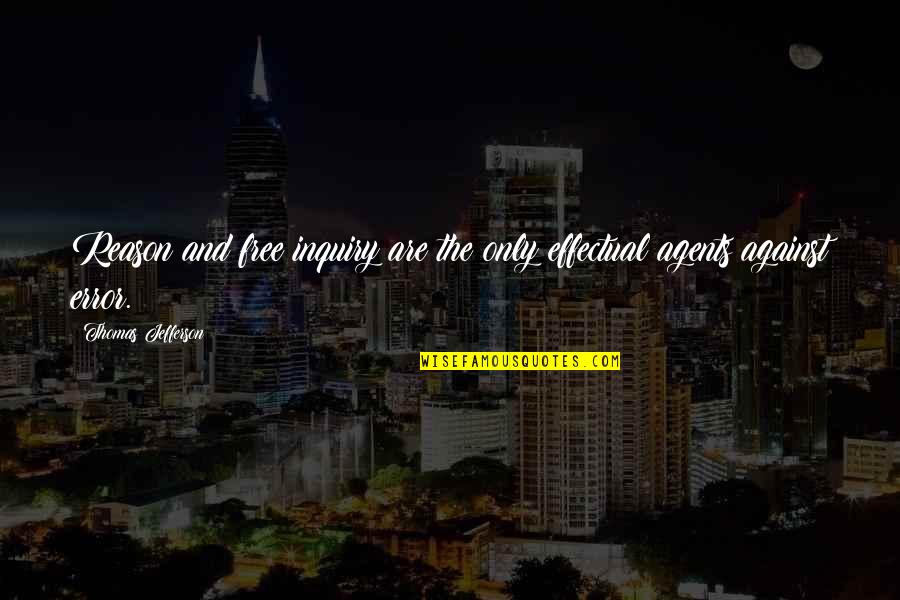 Reason and free inquiry are the only effectual agents against error. —
Thomas Jefferson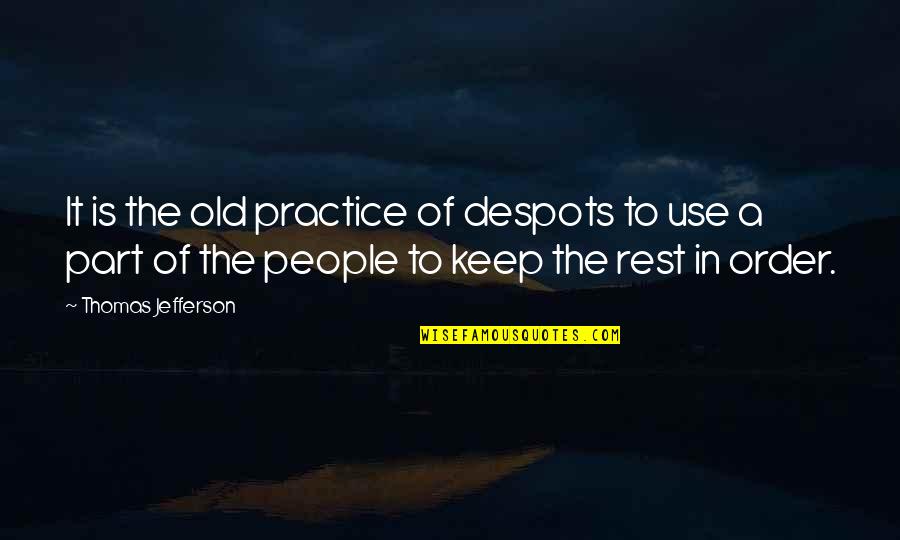 It is the old practice of despots to use a part of the people to keep the rest in order. —
Thomas Jefferson
It is error alone that needs the support of government.2 Truth can stand by itself. - THOMAS JEFFERSON, on freedom of religion —
Jon Meacham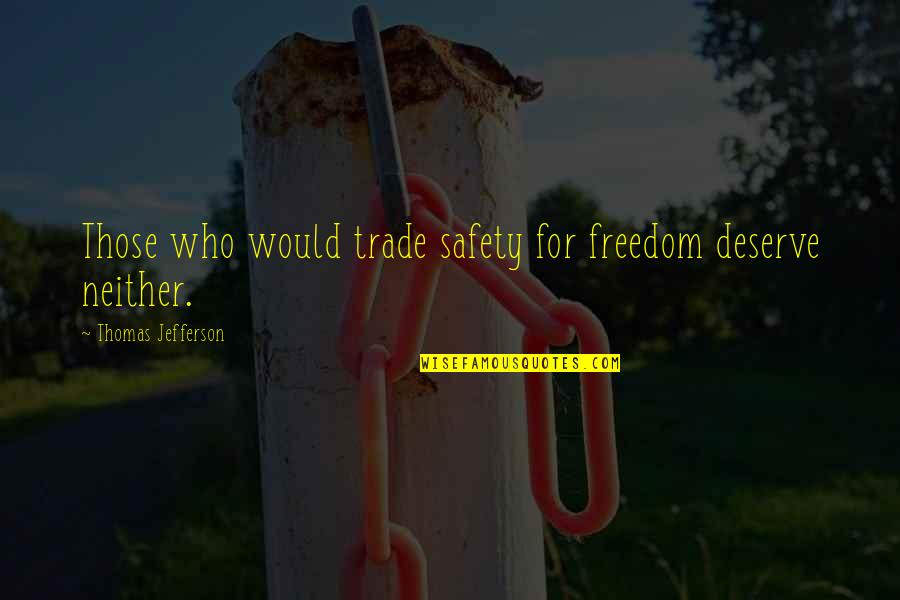 Those who would trade safety for freedom deserve neither. —
Thomas Jefferson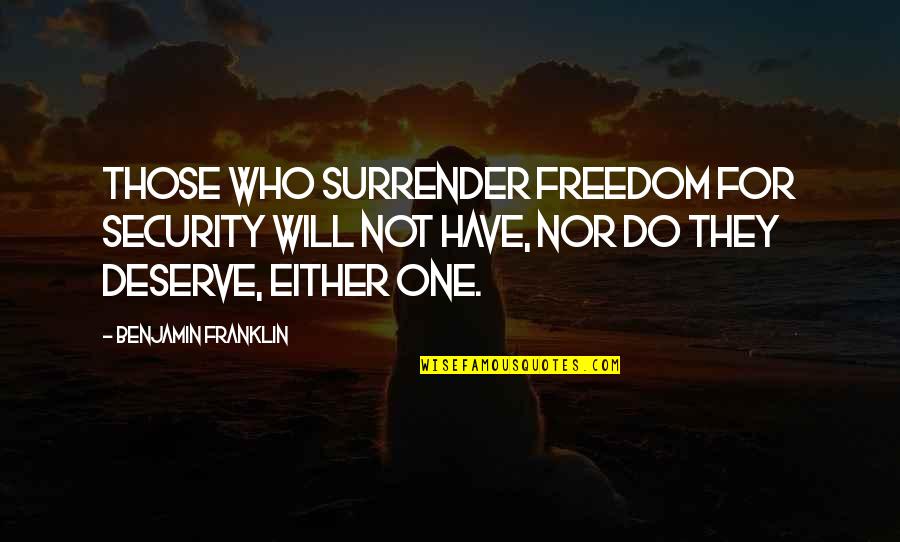 Those who surrender freedom for security will not have, nor do they deserve, either one. —
Benjamin Franklin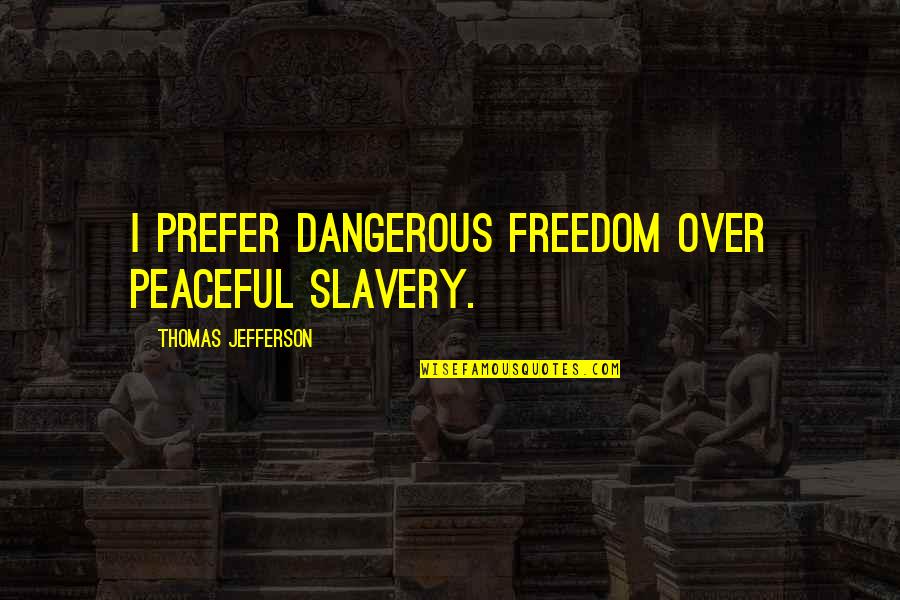 I prefer dangerous freedom over peaceful slavery. —
Thomas Jefferson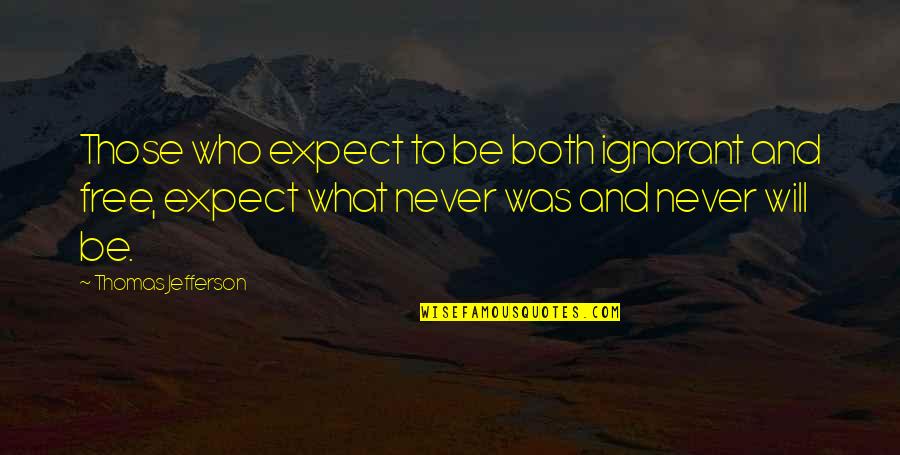 Those who expect to be both ignorant and free, expect what never was and never will be. —
Thomas Jefferson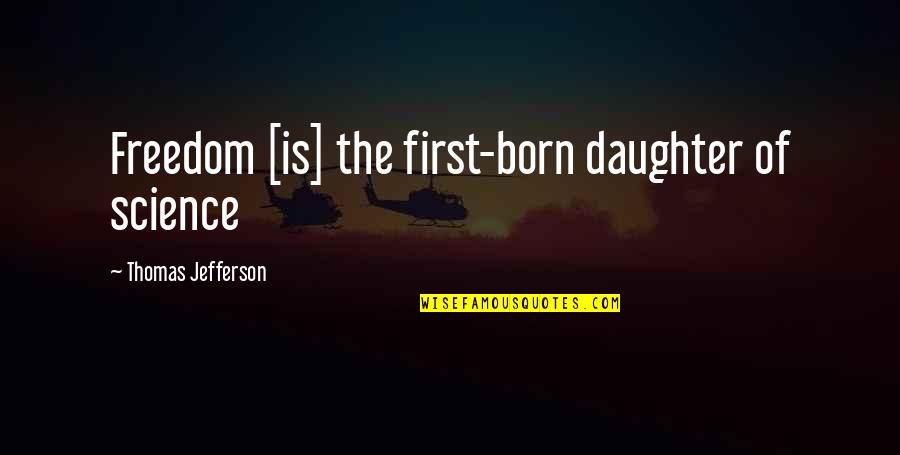 Freedom [is] the first-born daughter of science —
Thomas Jefferson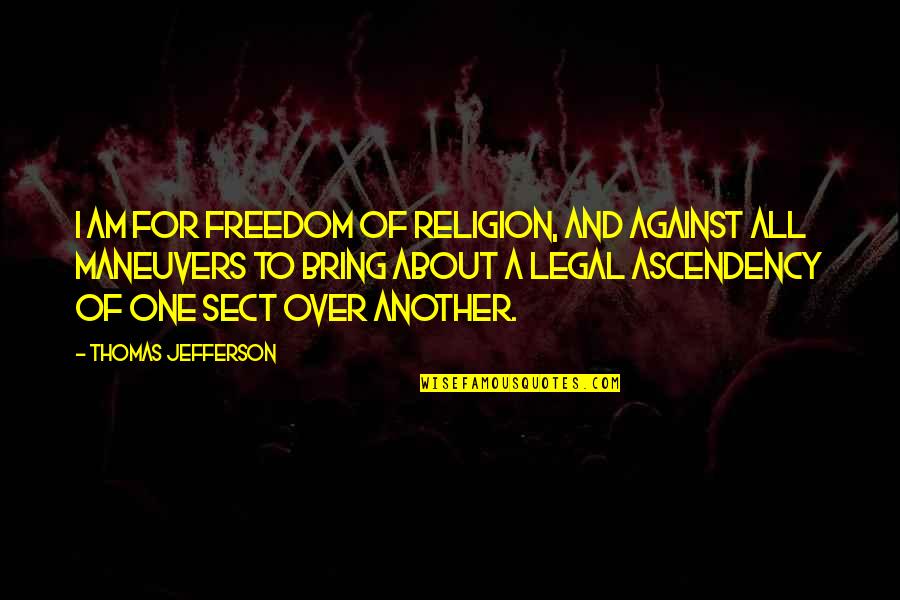 I am for freedom of religion, and against all maneuvers to bring about a legal ascendency of one sect over another. —
Thomas Jefferson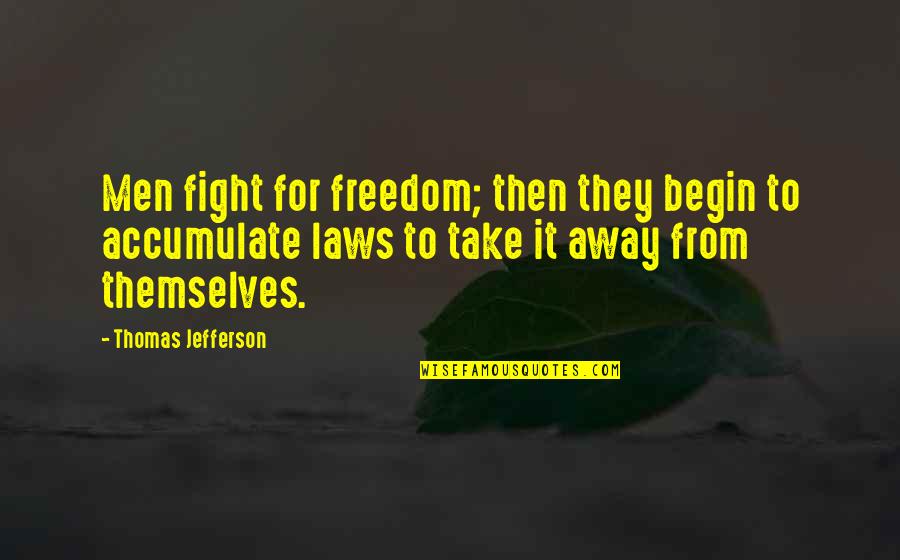 Men fight for freedom; then they begin to accumulate laws to take it away from themselves. —
Thomas Jefferson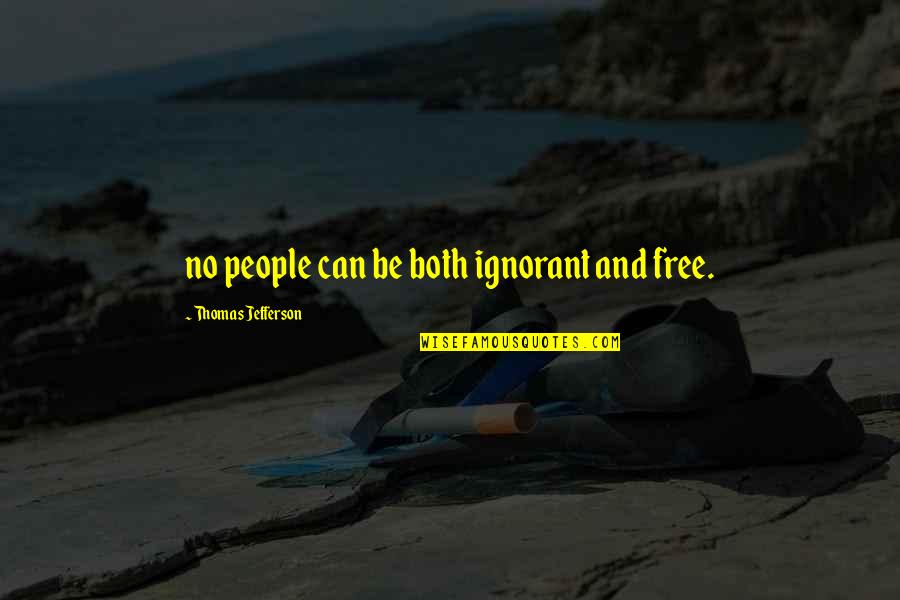 no people can be both ignorant and free. —
Thomas Jefferson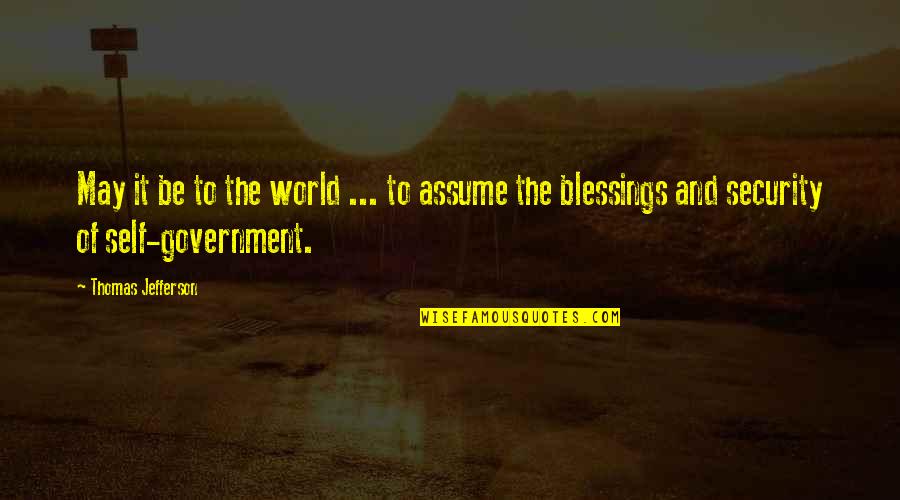 May it be to the world ... to assume the blessings and security of self-government. —
Thomas Jefferson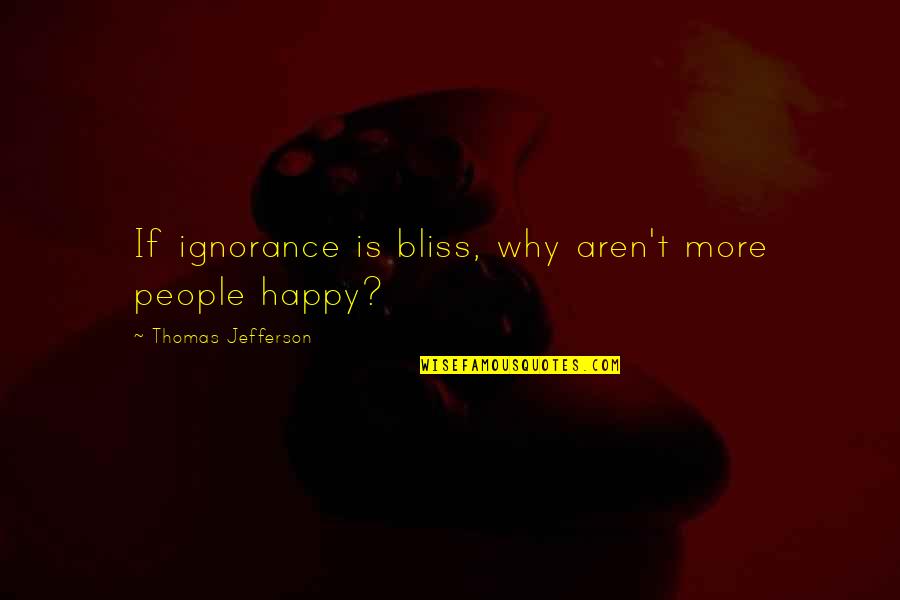 If ignorance is bliss, why aren't more people happy? —
Thomas Jefferson