Foot On The Ground Quotes
Collection of top 31 famous quotes about Foot On The Ground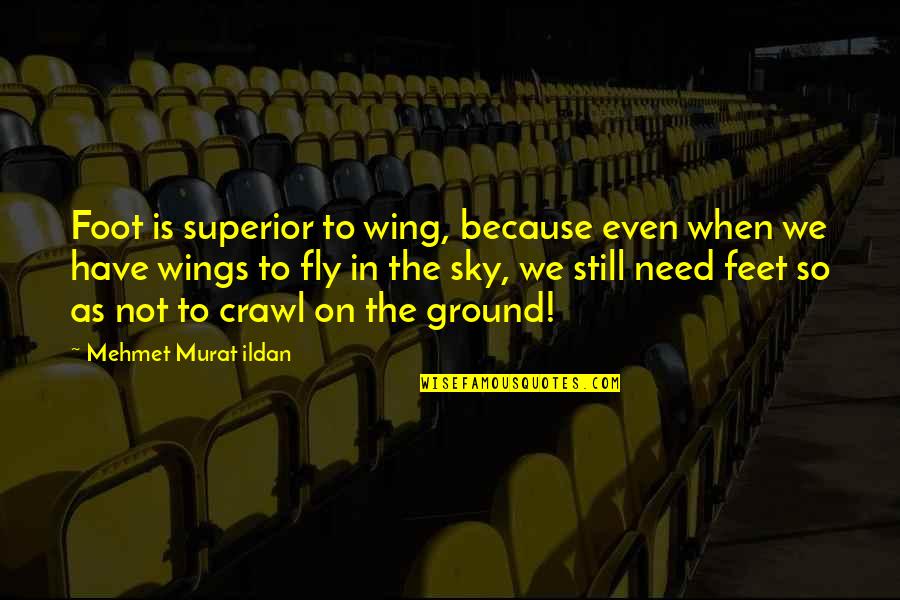 Foot is superior to wing, because even when we have wings to fly in the sky, we still need feet so as not to crawl on the ground!
—
Mehmet Murat Ildan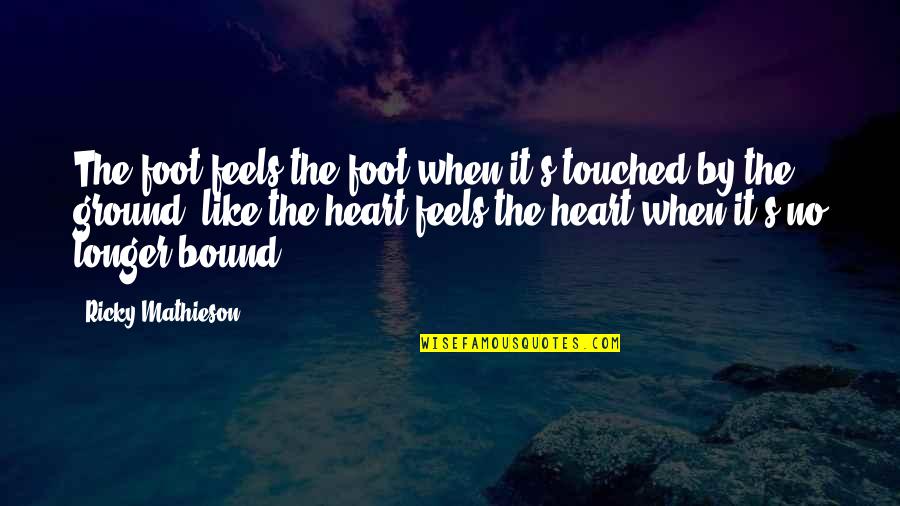 The foot feels the foot when it's touched by the ground, like the heart feels the heart when it's no longer bound.
—
Ricky Mathieson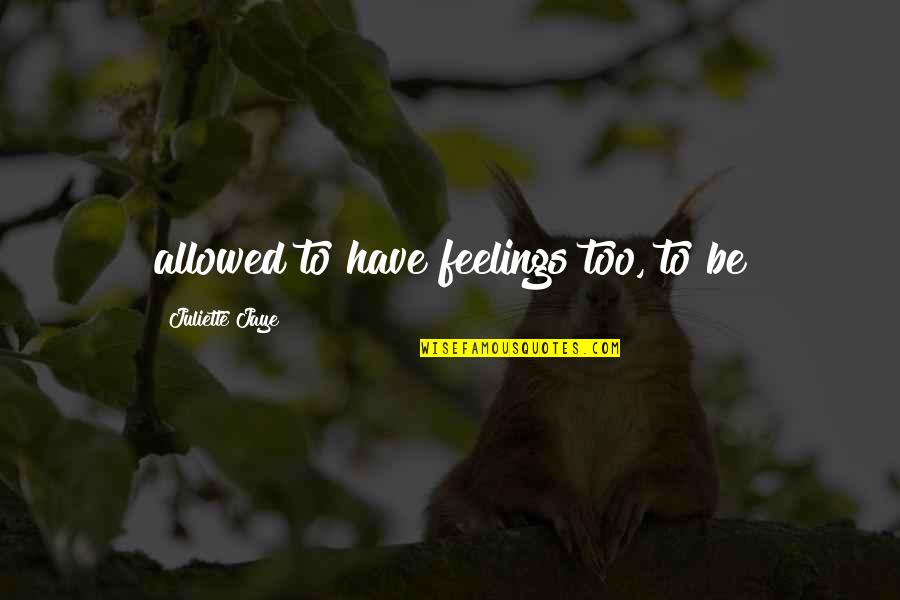 allowed to have feelings too, to be
—
Juliette Jaye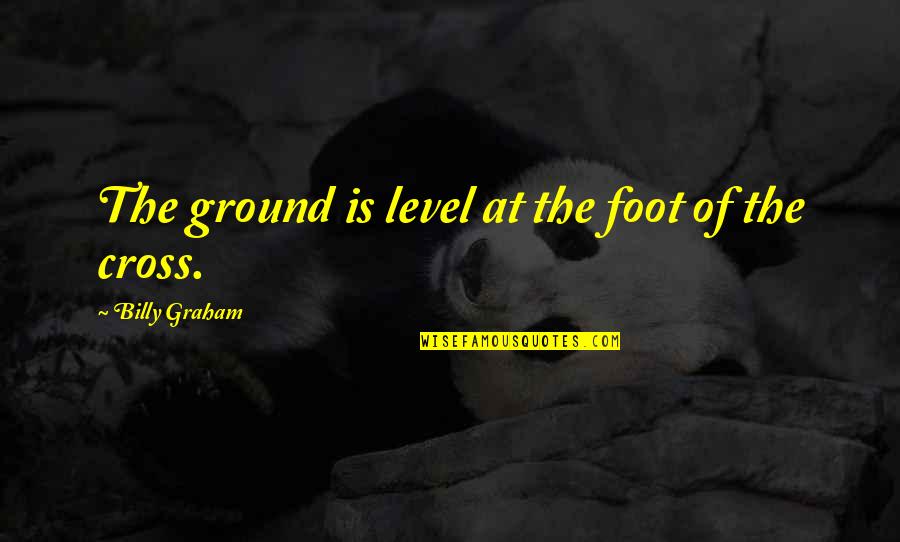 The ground is level at the foot of the cross.
—
Billy Graham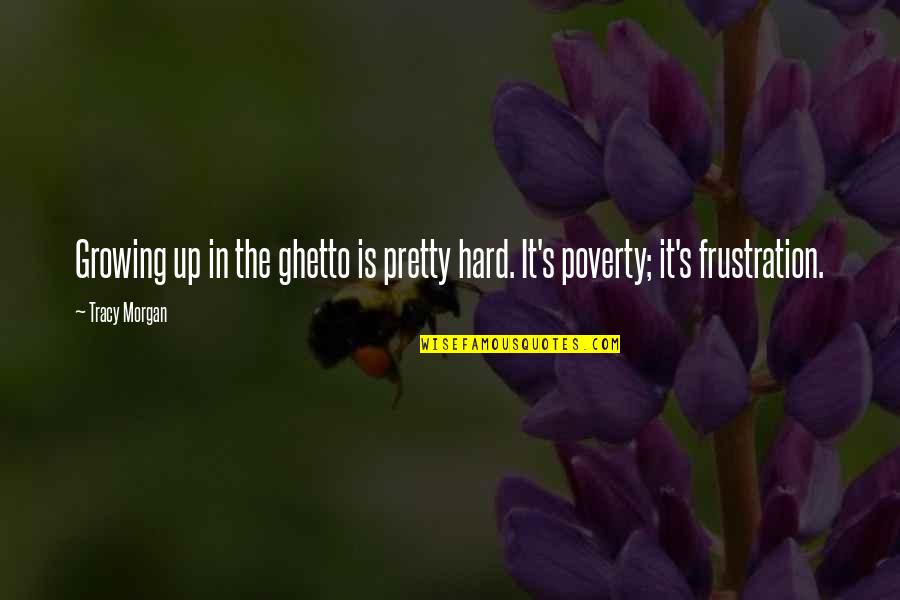 Growing up in the ghetto is pretty hard. It's poverty; it's frustration.
—
Tracy Morgan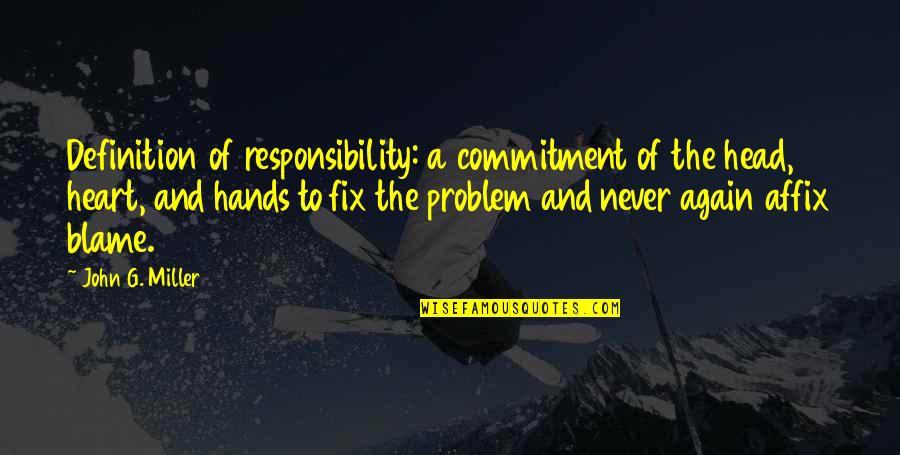 Definition of responsibility: a commitment of the head, heart, and hands to fix the problem and never again affix blame.
—
John G. Miller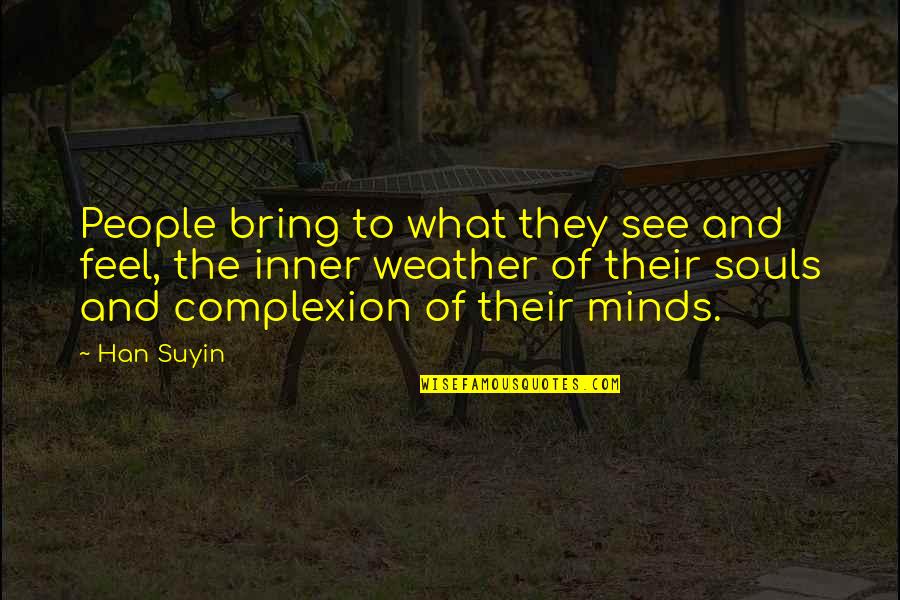 People bring to what they see and feel, the inner weather of their souls and complexion of their minds.
—
Han Suyin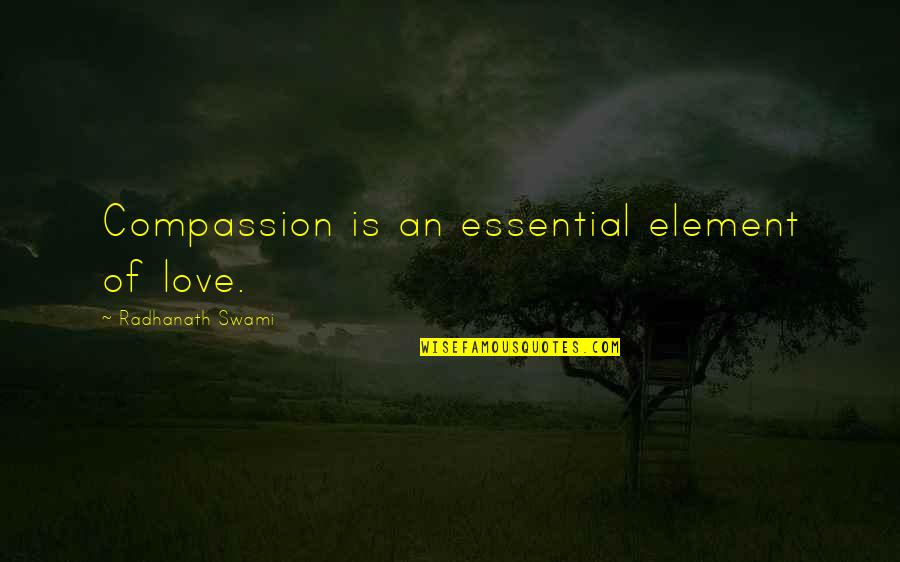 Compassion is an essential element of love. —
Radhanath Swami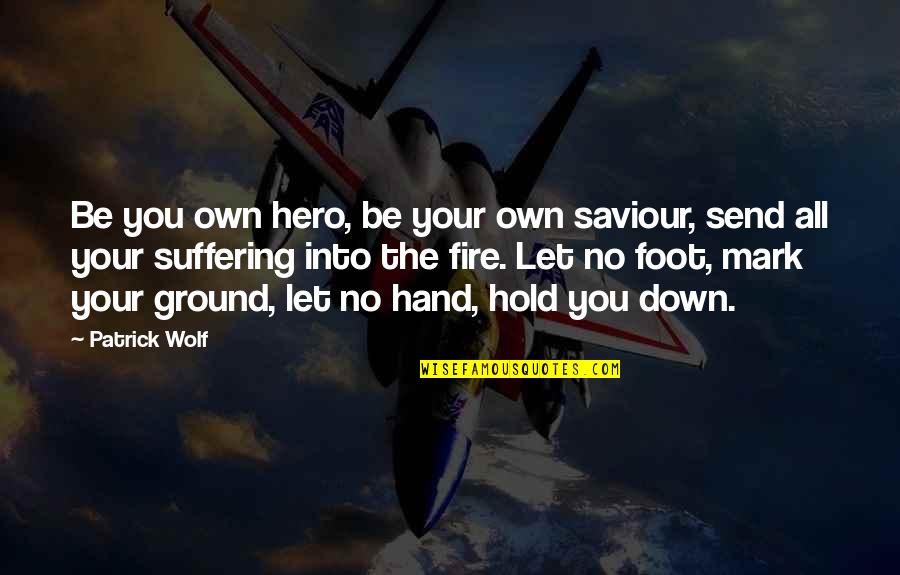 Be you own hero, be your own saviour, send all your suffering into the fire. Let no foot, mark your ground, let no hand, hold you down. —
Patrick Wolf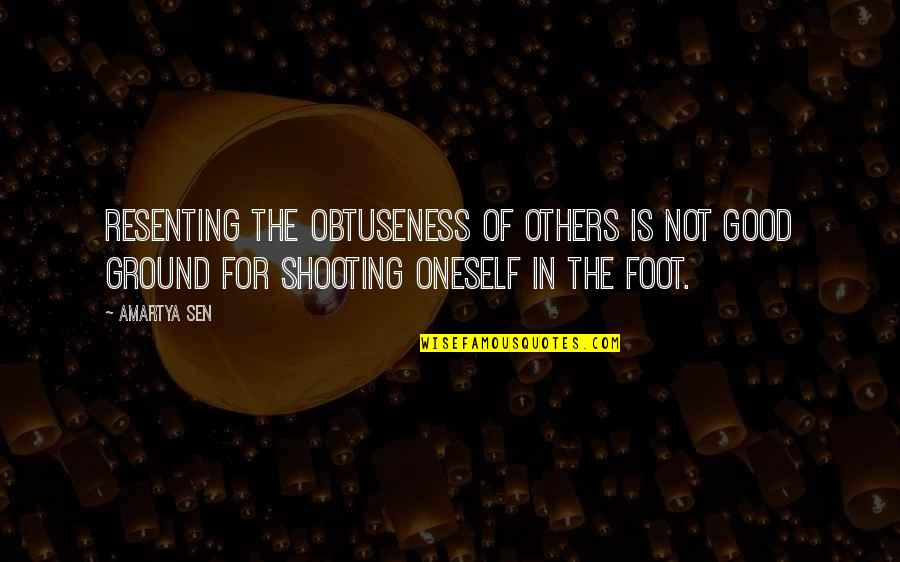 Resenting the obtuseness of others is not good ground for shooting oneself in the foot. —
Amartya Sen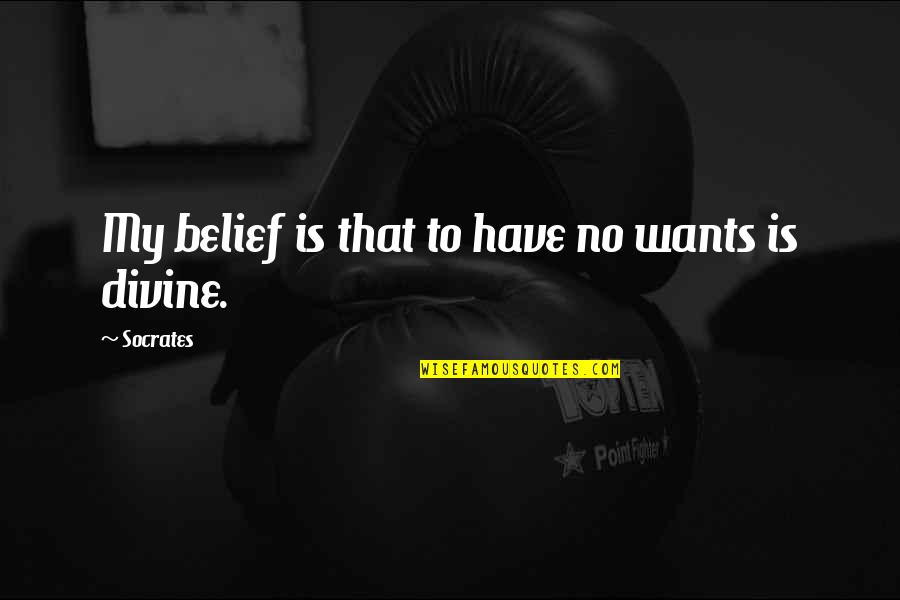 My belief is that to have no wants is divine. —
Socrates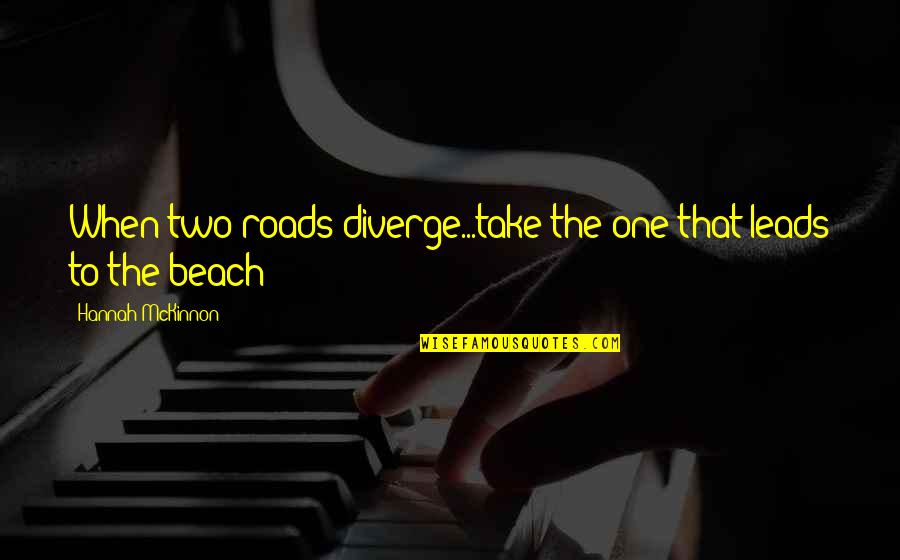 When two roads diverge...take the one that leads to the beach! —
Hannah McKinnon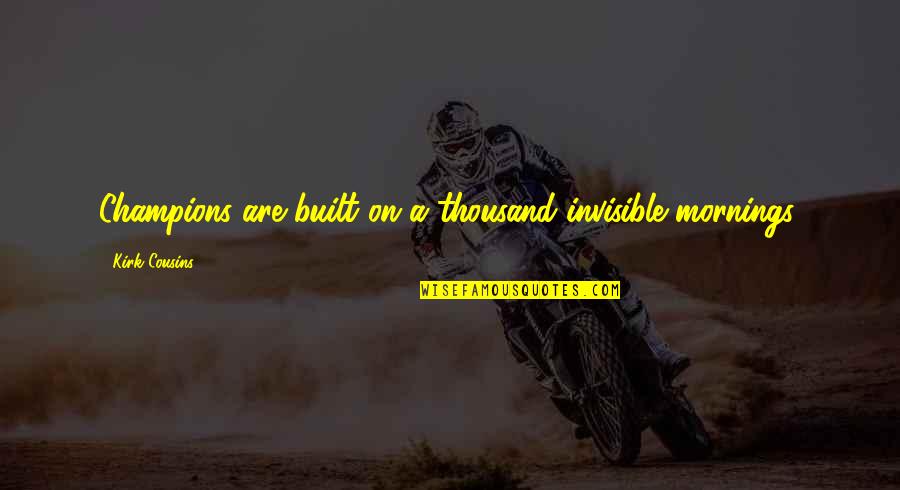 Champions are built on a thousand invisible mornings. —
Kirk Cousins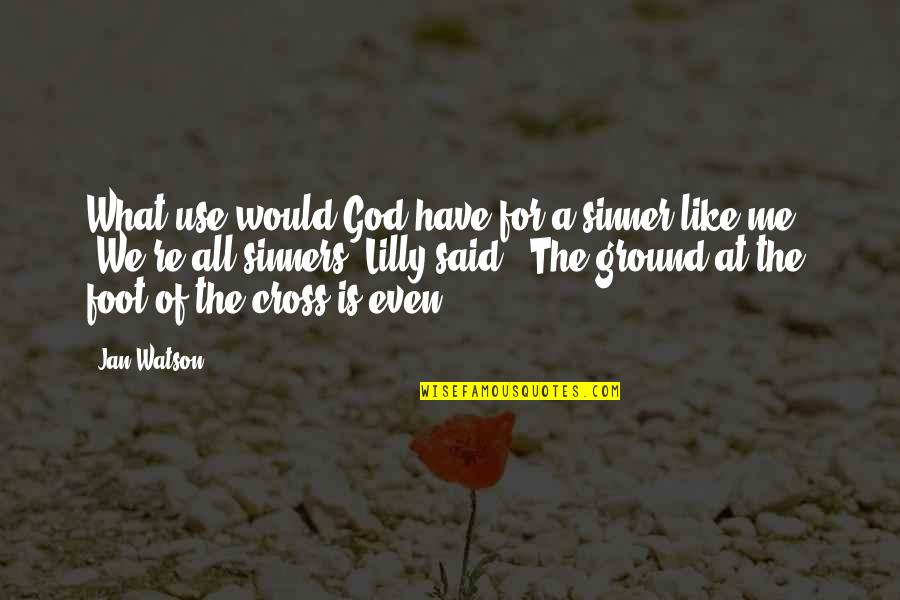 What use would God have for a sinner like me?'
'We're all sinners' Lilly said. 'The ground at the foot of the cross is even. —
Jan Watson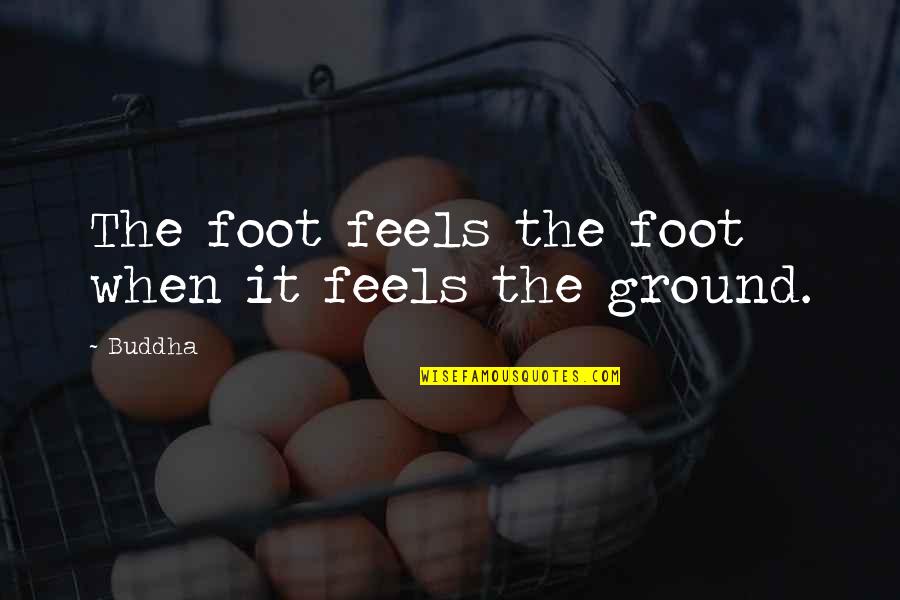 The foot feels the foot when it feels the ground. —
Buddha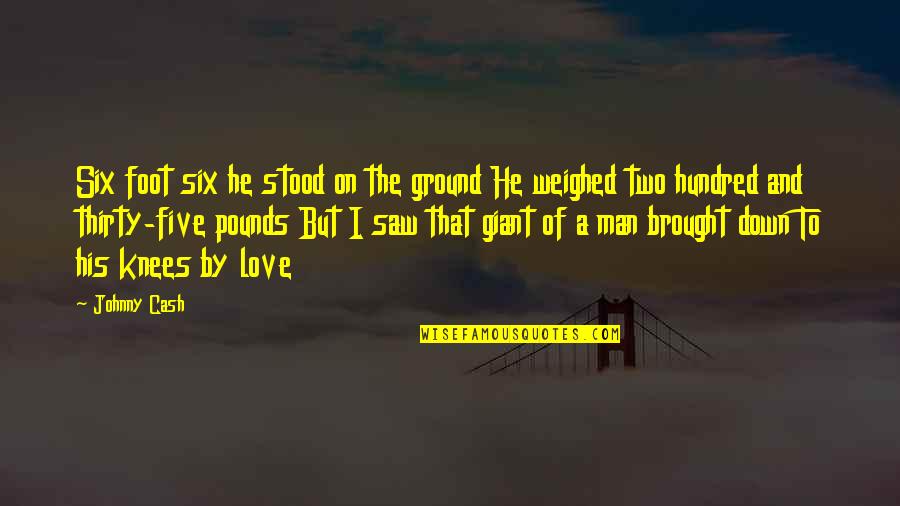 Six foot six he stood on the ground He weighed two hundred and thirty-five pounds But I saw that giant of a man brought down To his knees by love —
Johnny Cash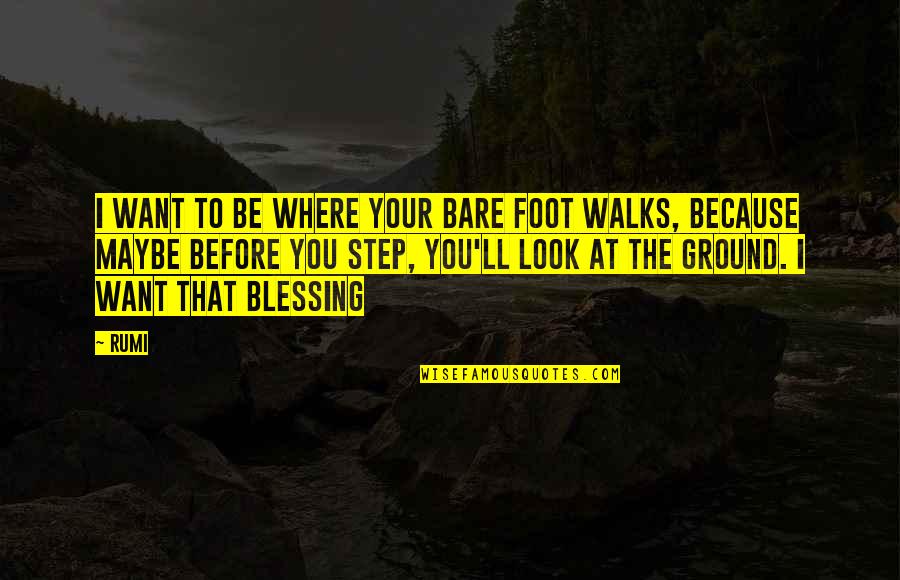 I want to be where your bare foot walks, because maybe before you step, you'll look at the ground. I want that blessing —
Rumi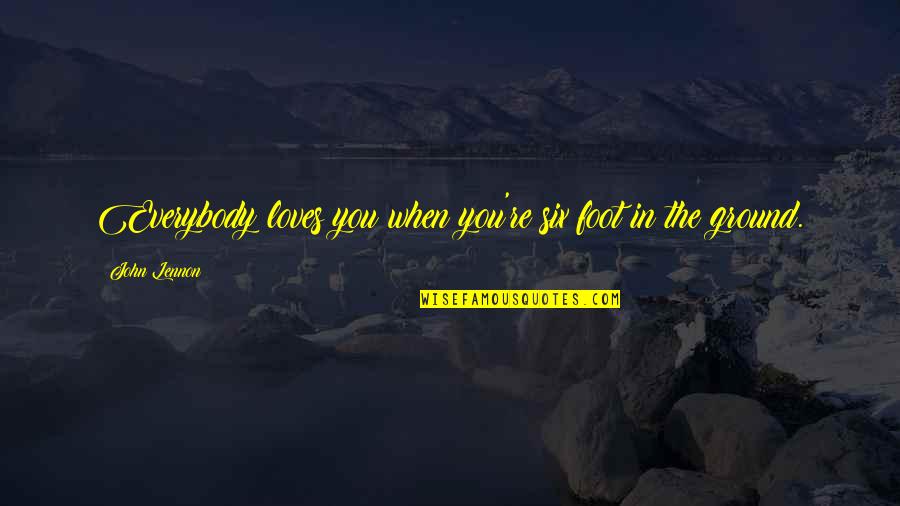 Everybody loves you when you're six foot in the ground. —
John Lennon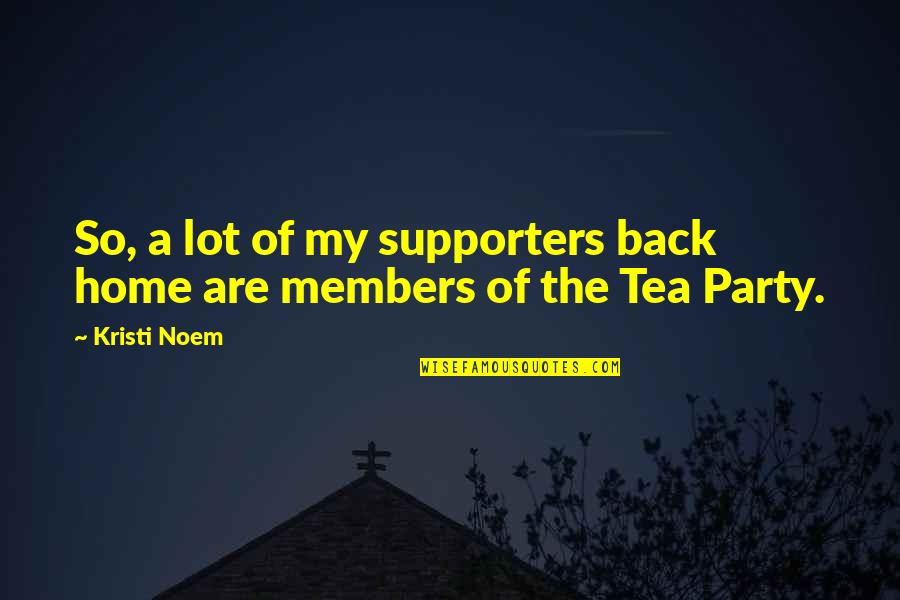 So, a lot of my supporters back home are members of the Tea Party. —
Kristi Noem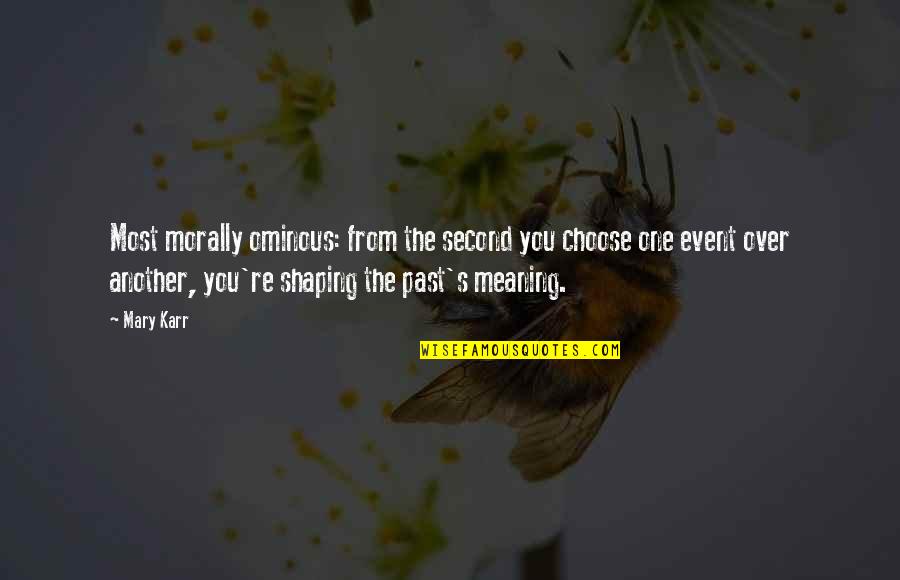 Most morally ominous: from the second you choose one event over another, you're shaping the past's meaning. —
Mary Karr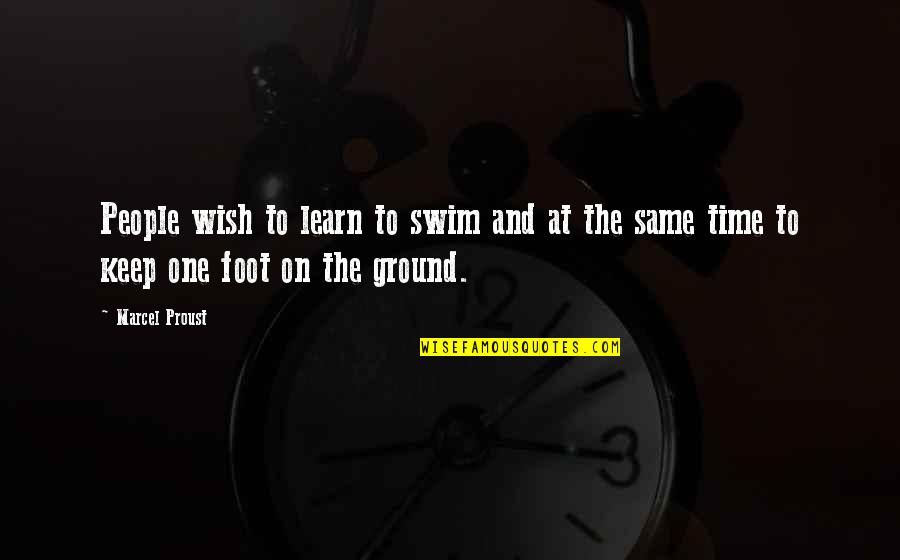 People wish to learn to swim and at the same time to keep one
foot on the ground
. —
Marcel Proust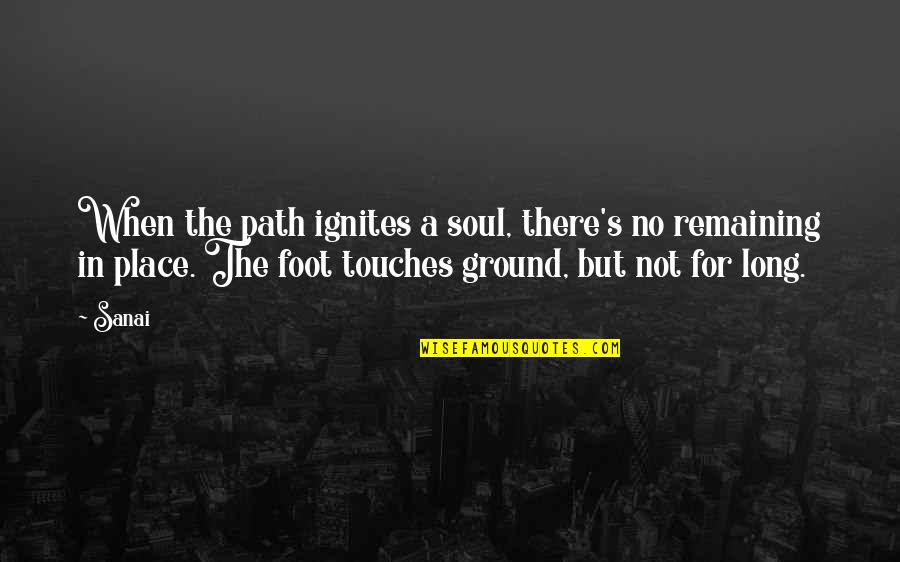 When the path ignites a soul, there's no remaining in place. The foot touches ground, but not for long. —
Sanai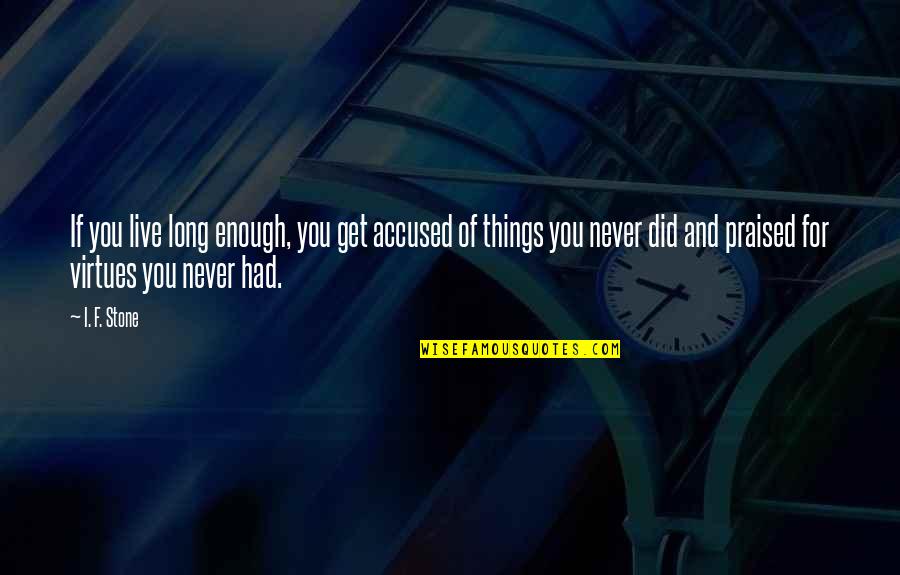 If you live long enough, you get accused of things you never did and praised for virtues you never had. —
I. F. Stone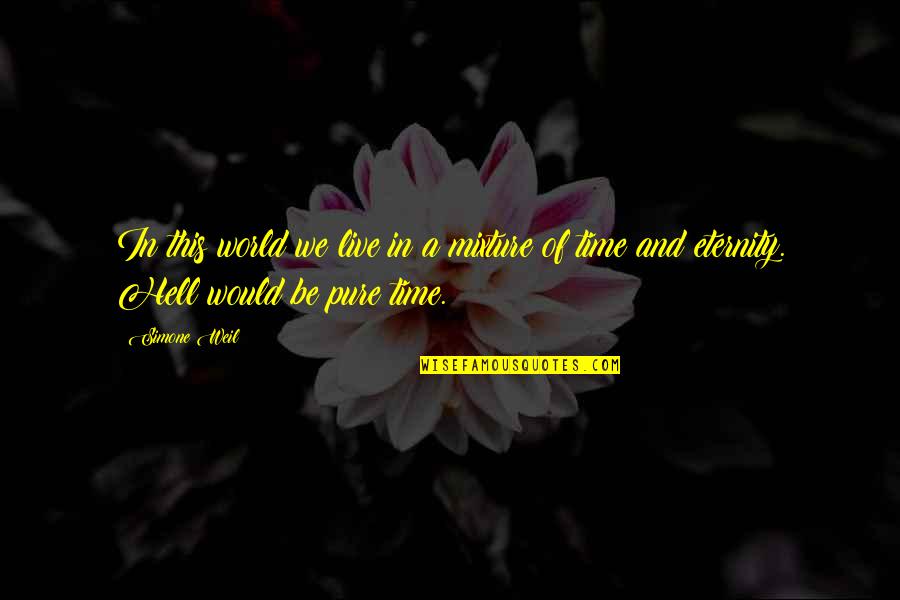 In this world we live in a mixture of time and eternity. Hell would be pure time. —
Simone Weil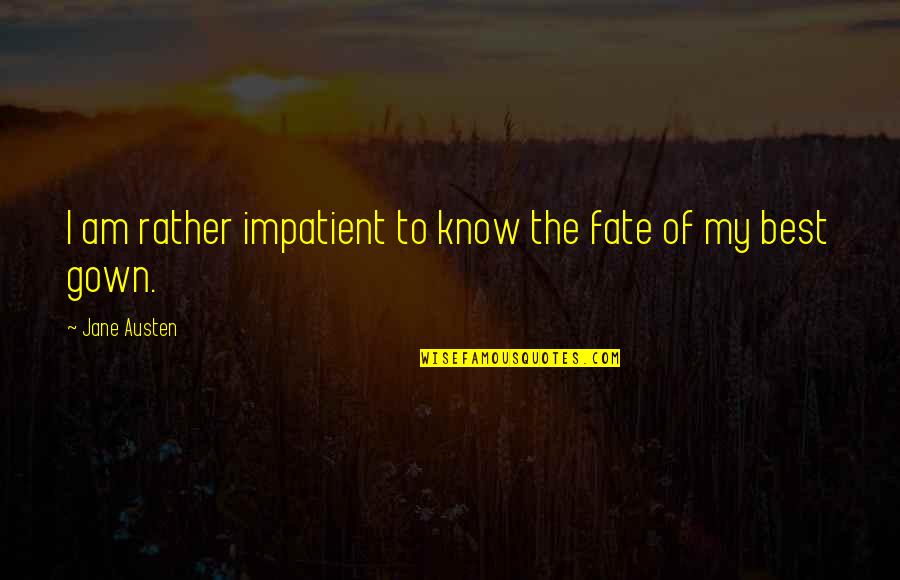 I am rather impatient to know the fate of my best gown. —
Jane Austen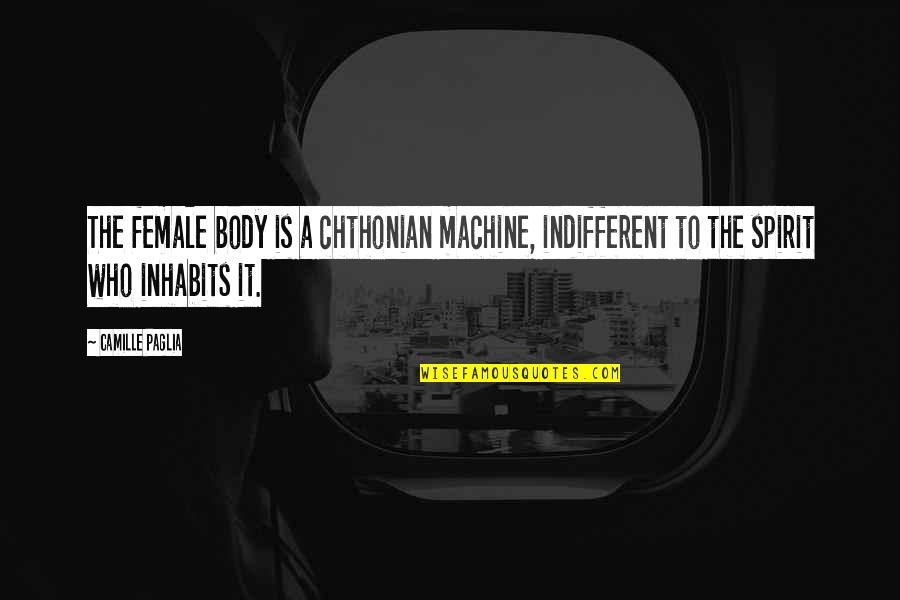 The female body is a chthonian machine, indifferent to the spirit who inhabits it. —
Camille Paglia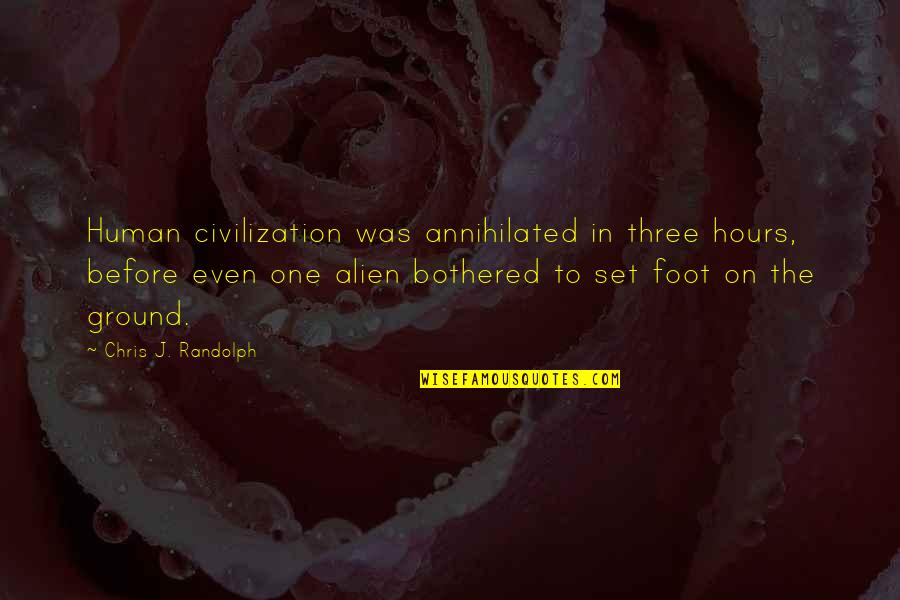 Human civilization was annihilated in three hours, before even one alien bothered to set
foot on the ground
. —
Chris J. Randolph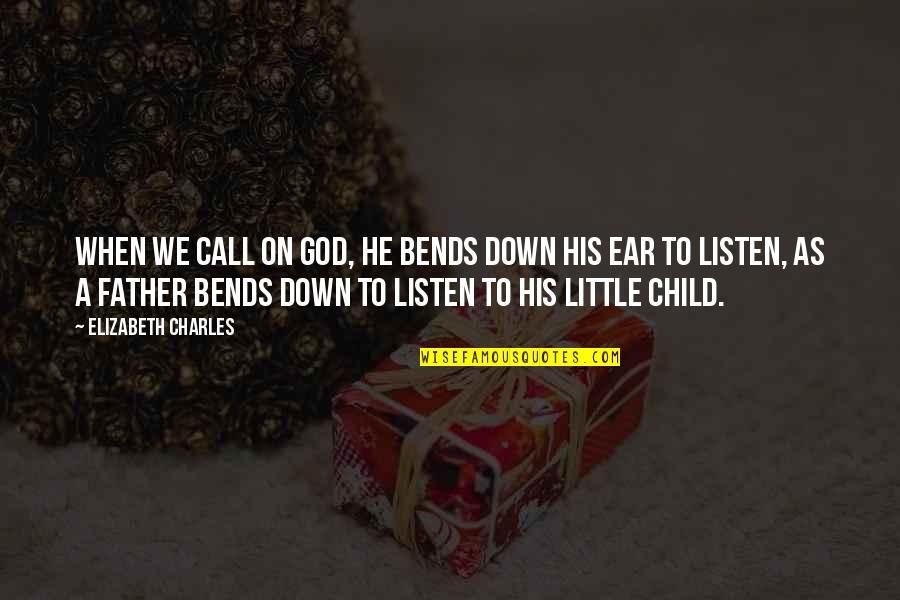 When we call on God, he bends down His ear to listen, as a father bends down to listen to his little child. —
Elizabeth Charles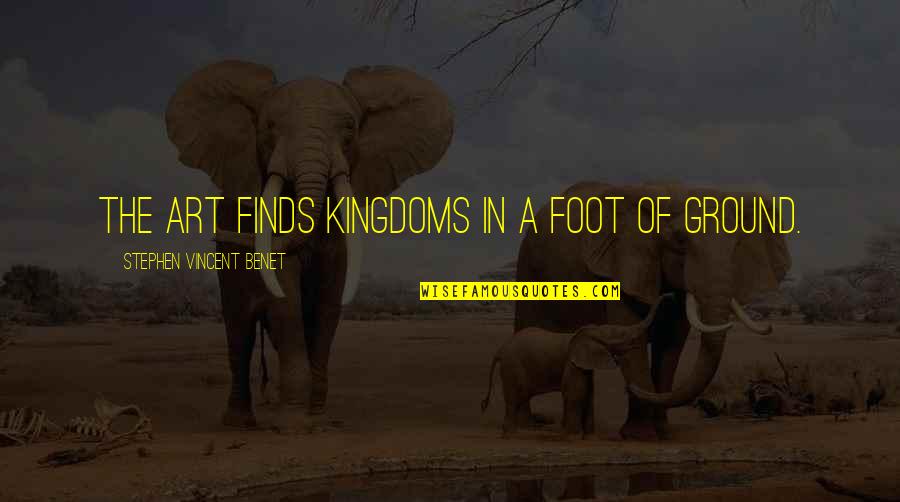 The art finds kingdoms in a foot of ground. —
Stephen Vincent Benet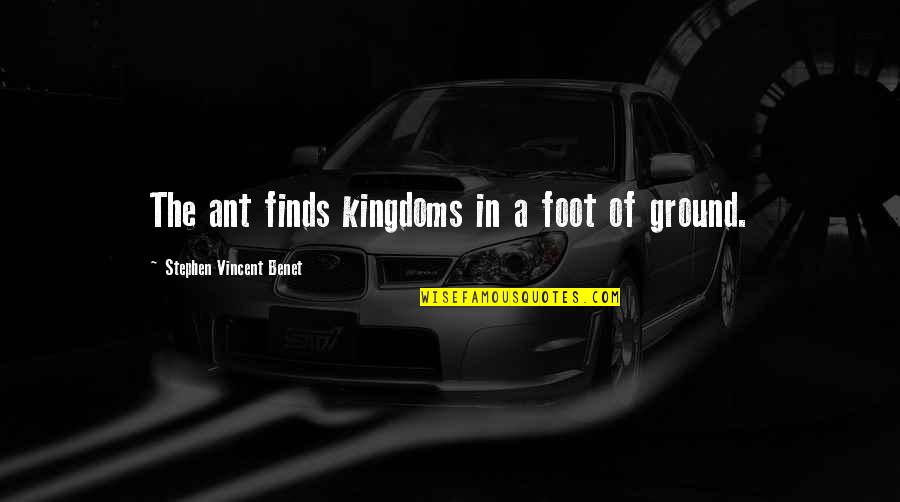 The ant finds kingdoms in a foot of ground. —
Stephen Vincent Benet