Focus On My Money Quotes
Collection of top 32 famous quotes about Focus On My Money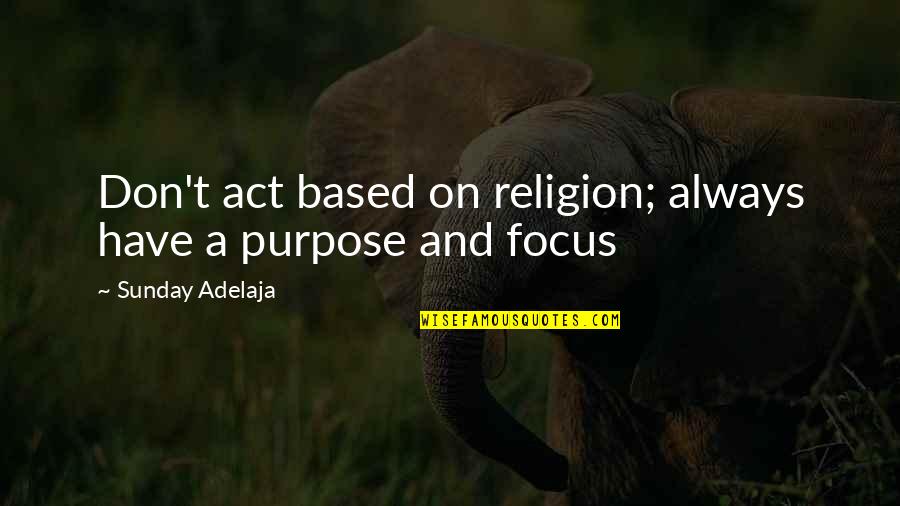 Don't act based on religion; always have a purpose and focus
—
Sunday Adelaja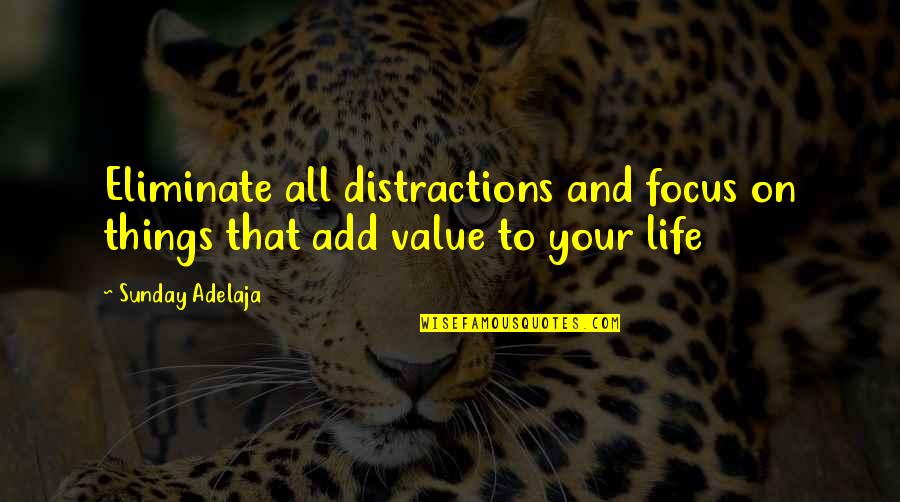 Eliminate all distractions and focus on things that add value to your life
—
Sunday Adelaja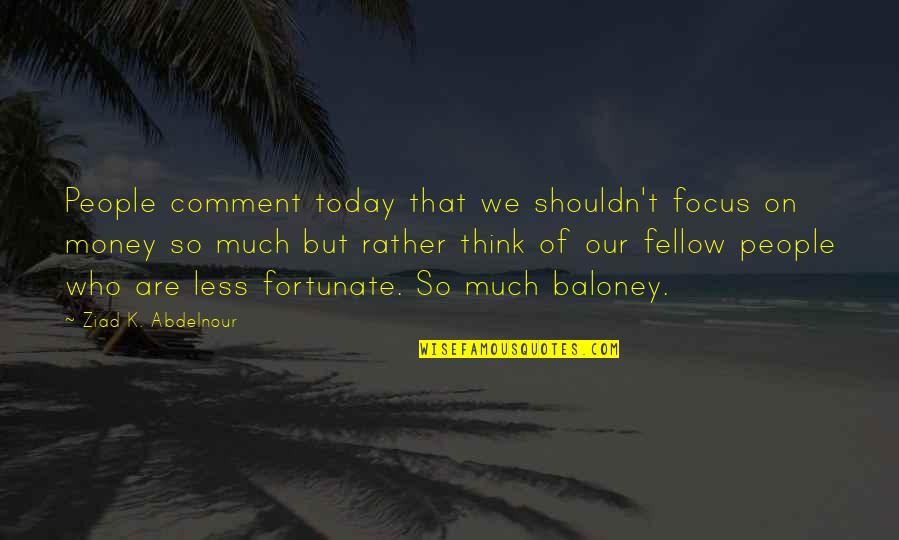 People comment today that we shouldn't focus on money so much but rather think of our fellow people who are less fortunate. So much baloney.
—
Ziad K. Abdelnour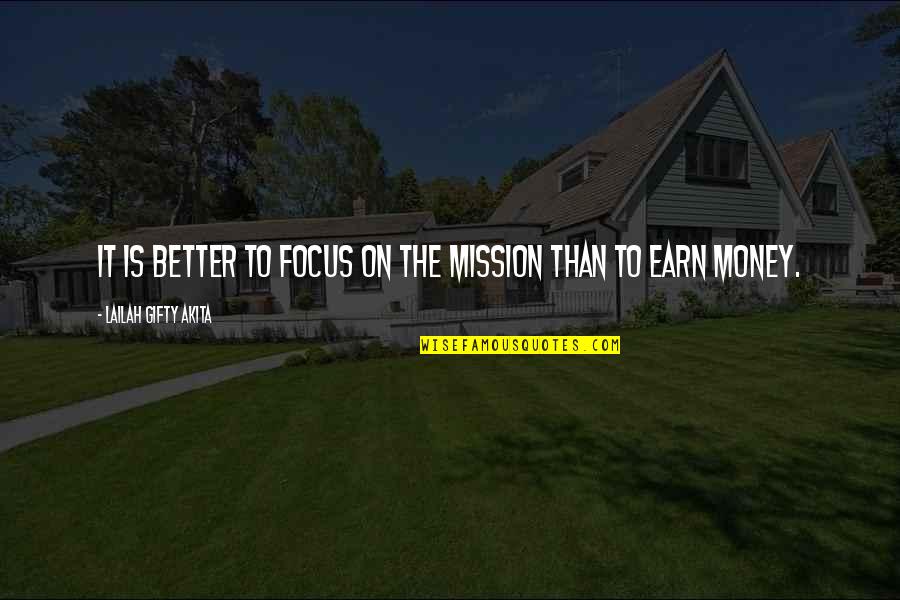 It is better to focus on the mission than to earn money.
—
Lailah Gifty Akita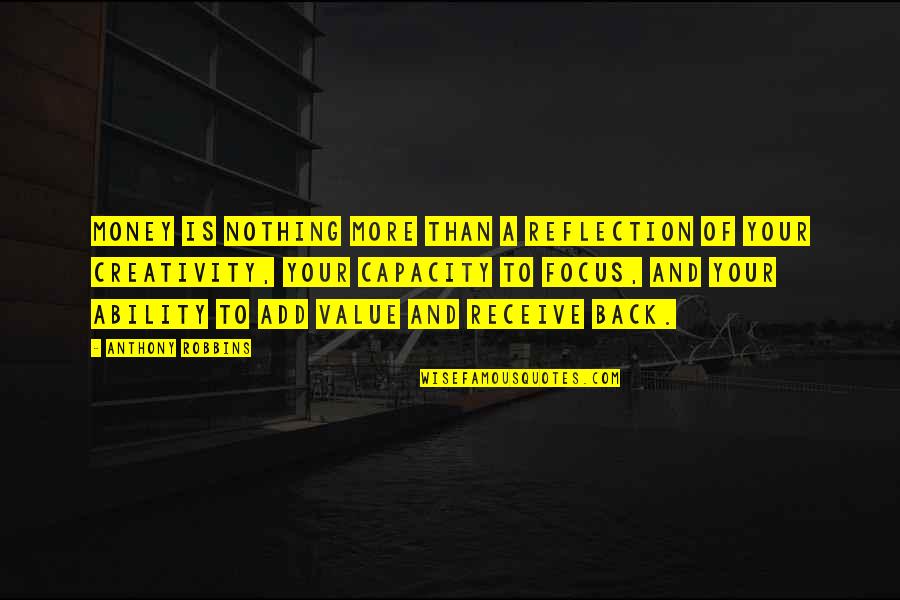 Money is nothing more than a reflection of your creativity, your capacity to focus, and your ability to add value and receive back.
—
Anthony Robbins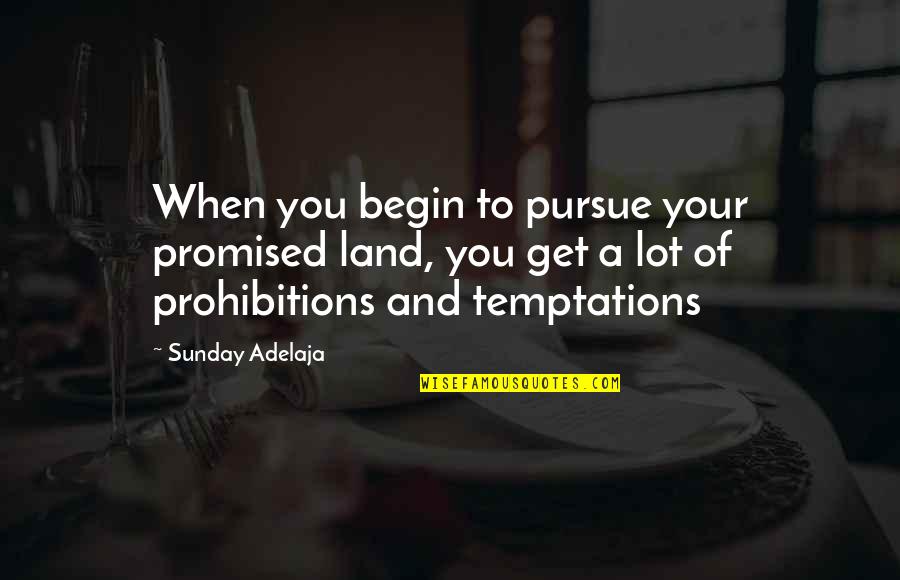 When you begin to pursue your promised land, you get a lot of prohibitions and temptations
—
Sunday Adelaja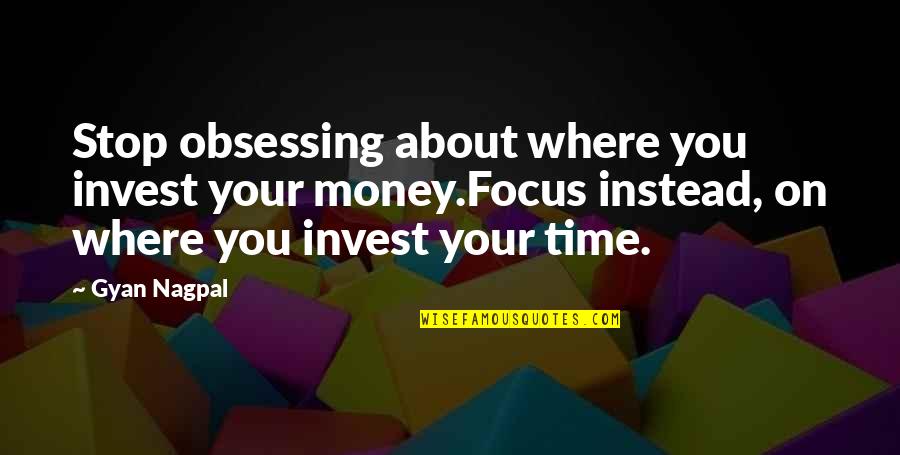 Stop obsessing about where you invest your money.
Focus instead, on where you invest your time.
—
Gyan Nagpal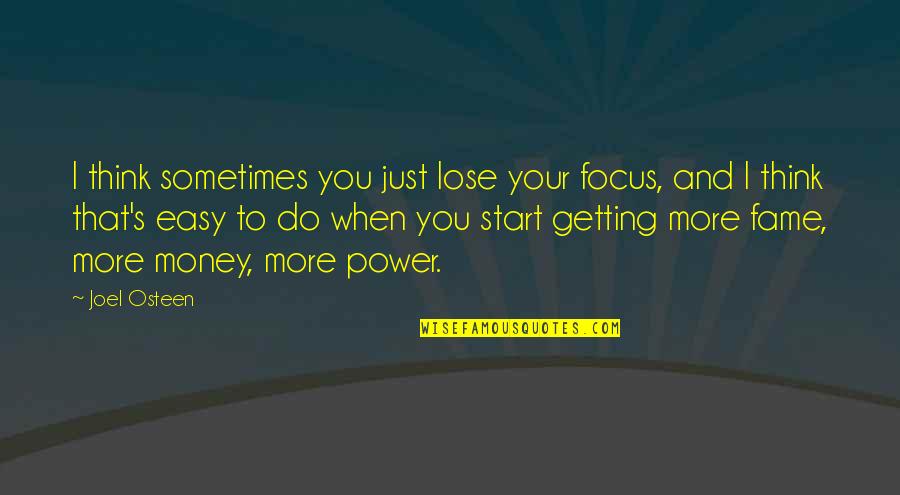 I think sometimes you just lose your focus, and I think that's easy to do when you start getting more fame, more money, more power.
—
Joel Osteen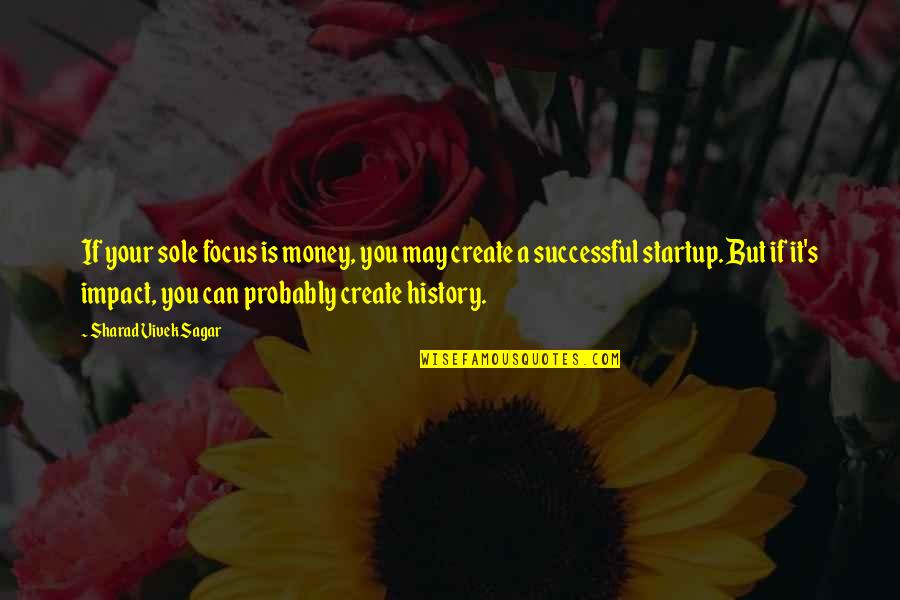 If your sole focus is money, you may create a successful startup. But if it's impact, you can probably create history.
—
Sharad Vivek Sagar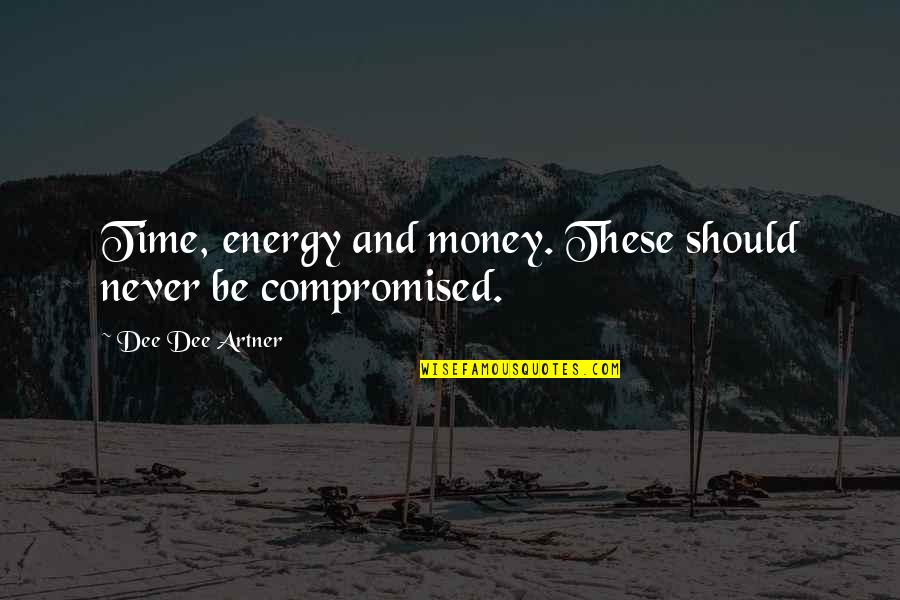 Time, energy and money. These should never be compromised.
—
Dee Dee Artner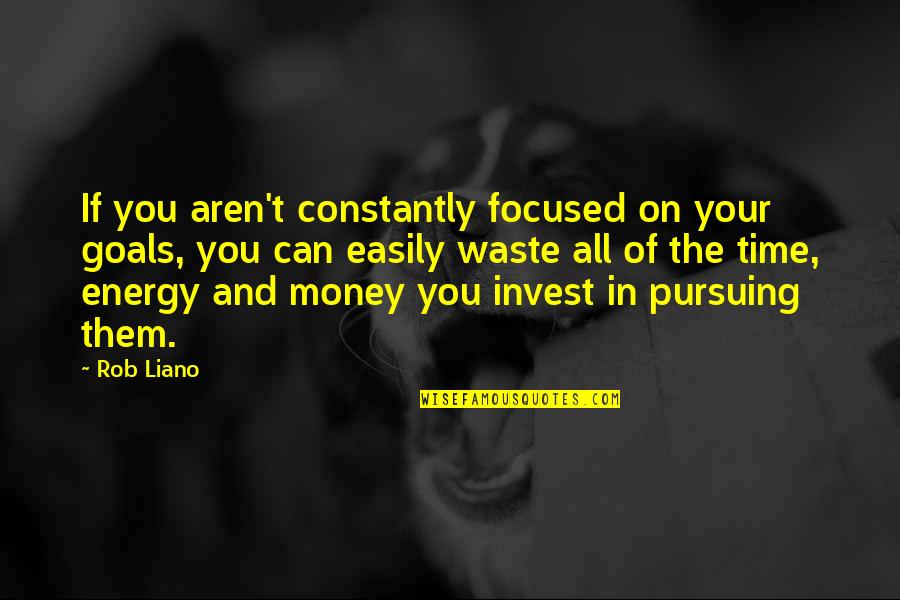 If you aren't constantly focused on your goals, you can easily waste all of the time, energy and money you invest in pursuing them.
—
Rob Liano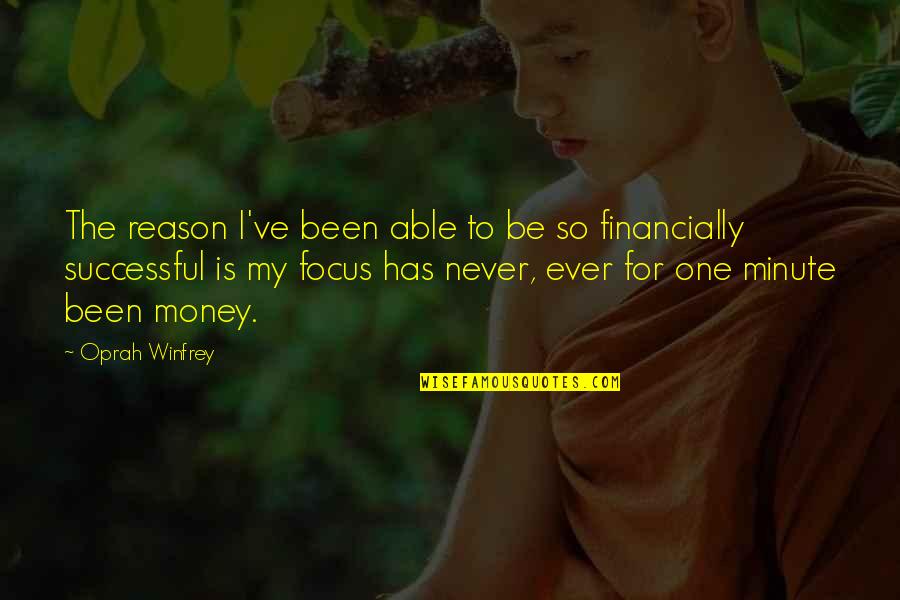 The reason I've been able to be so financially successful is my focus has never, ever for one minute been money. —
Oprah Winfrey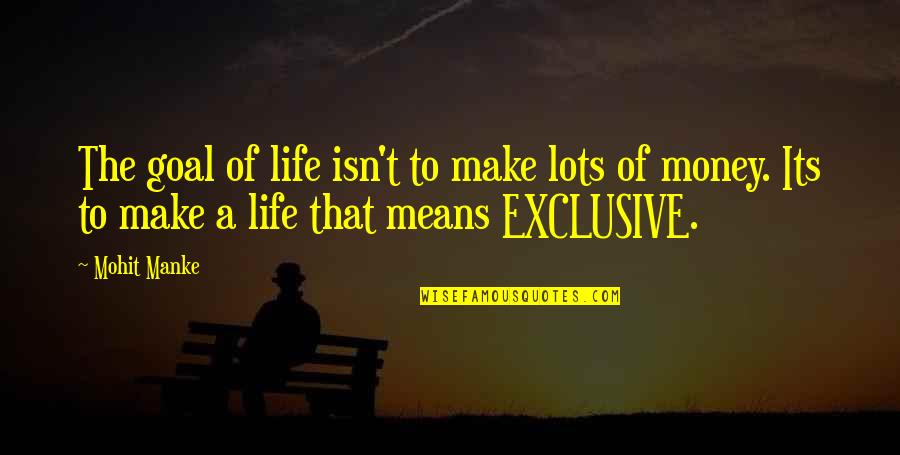 The goal of life isn't to make lots of money. Its to make a life that means EXCLUSIVE. —
Mohit Manke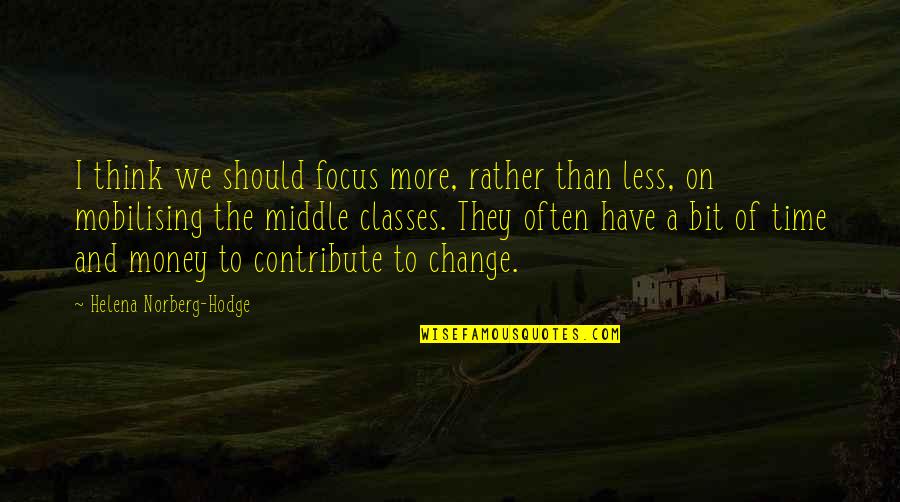 I think we should focus more, rather than less, on mobilising the middle classes. They often have a bit of time and money to contribute to change. —
Helena Norberg-Hodge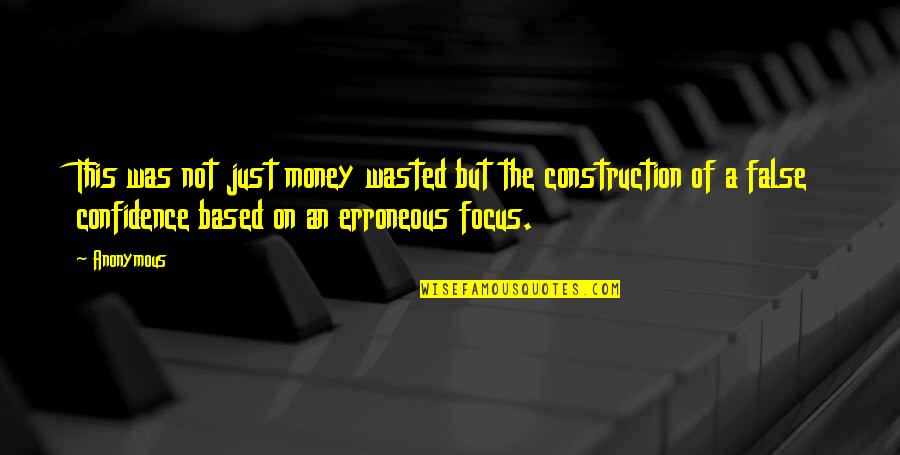 This was not just money wasted but the construction of a false confidence based on an erroneous focus. —
Anonymous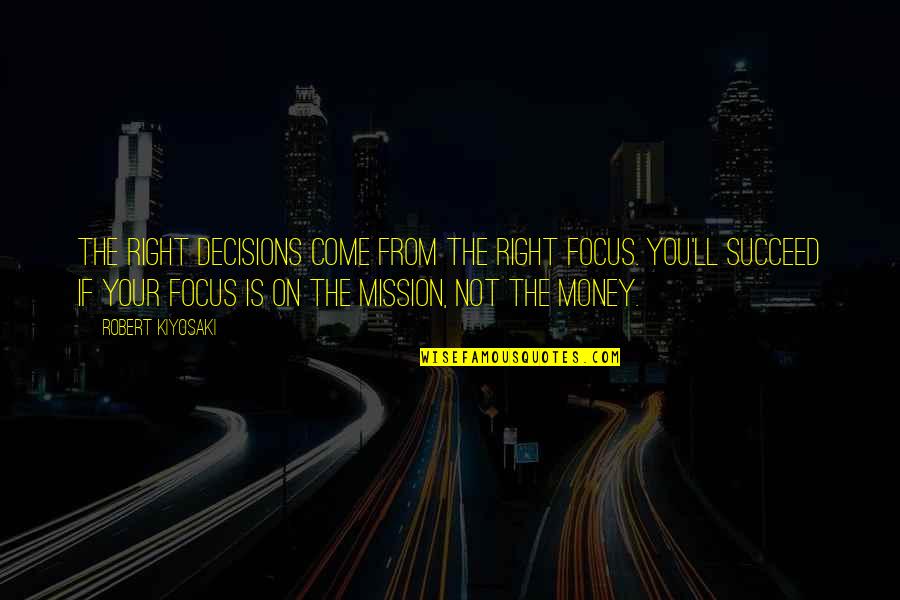 The right decisions come from the right focus. You'll succeed if your focus is on the mission, not the money. —
Robert Kiyosaki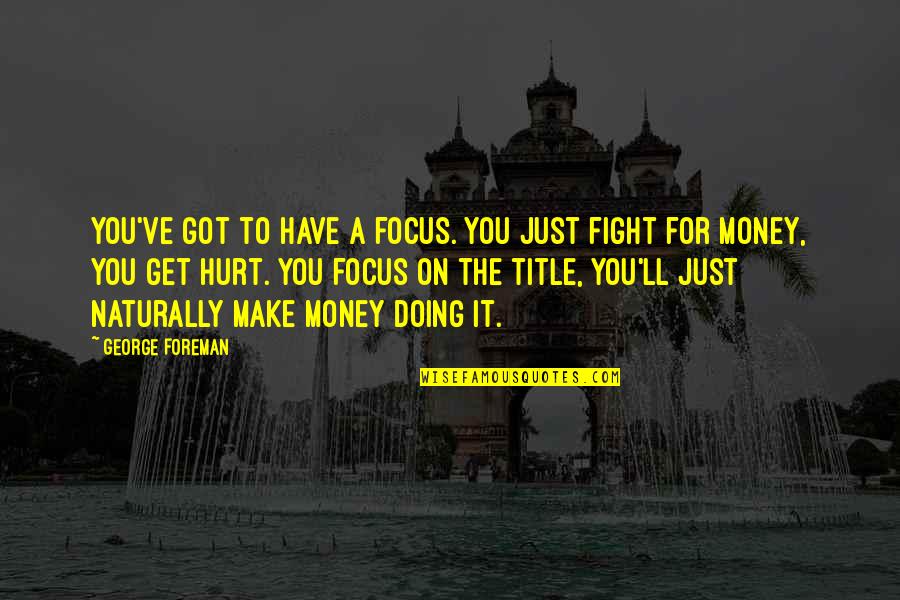 You've got to have a focus. You just fight for money, you get hurt. You focus on the title, you'll just naturally make money doing it. —
George Foreman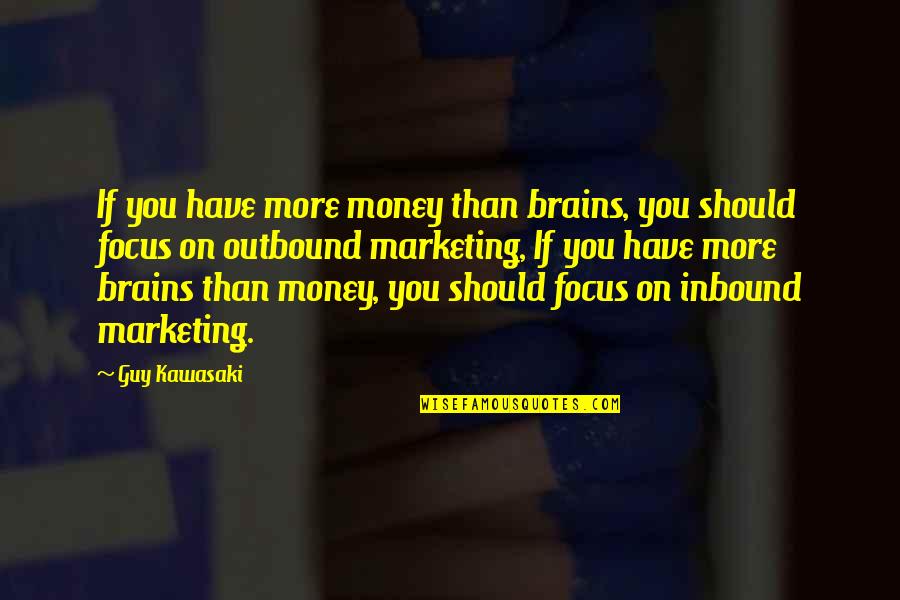 If you have more money than brains, you should focus on outbound marketing, If you have more brains than money, you should focus on inbound marketing. —
Guy Kawasaki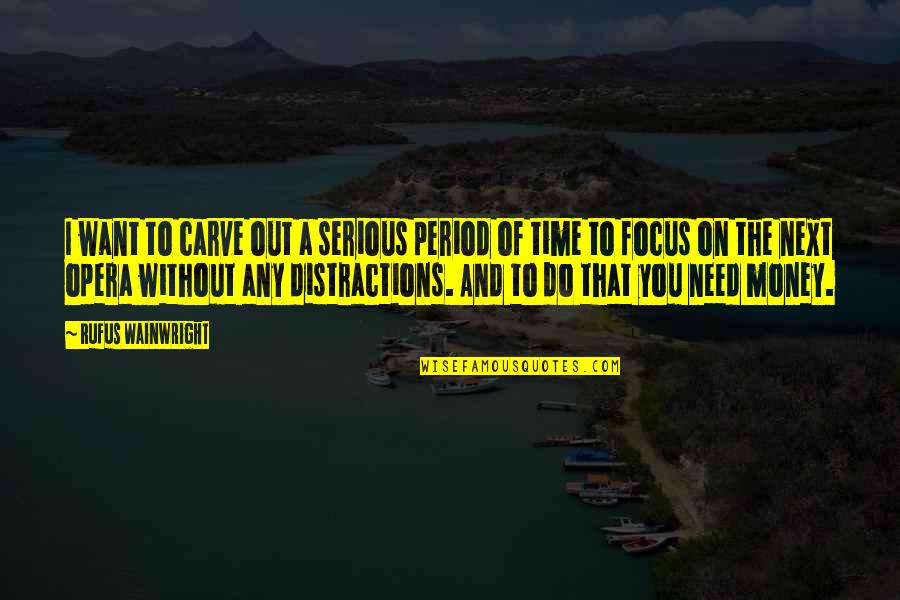 I want to carve out a serious period of time to focus on the next opera without any distractions. And to do that you need money. —
Rufus Wainwright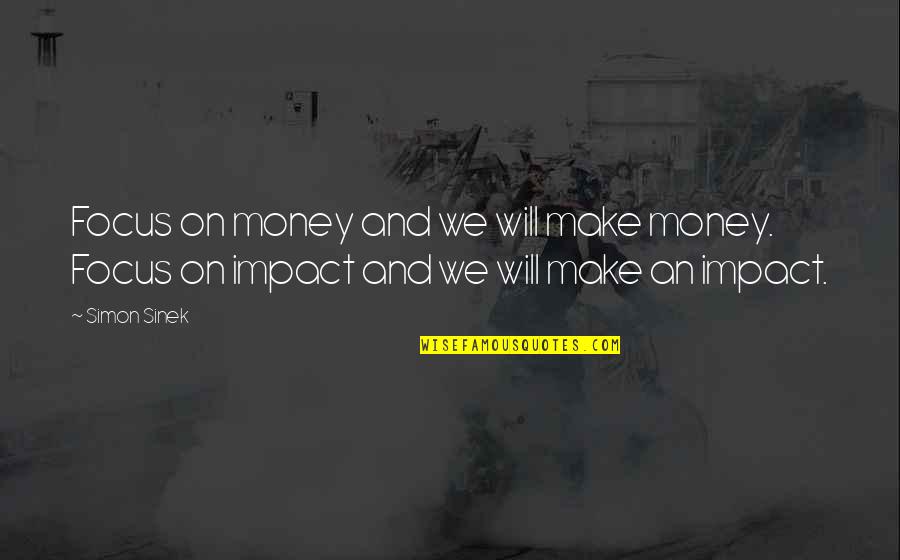 Focus on money and we will make money. Focus on impact and we will make an impact. —
Simon Sinek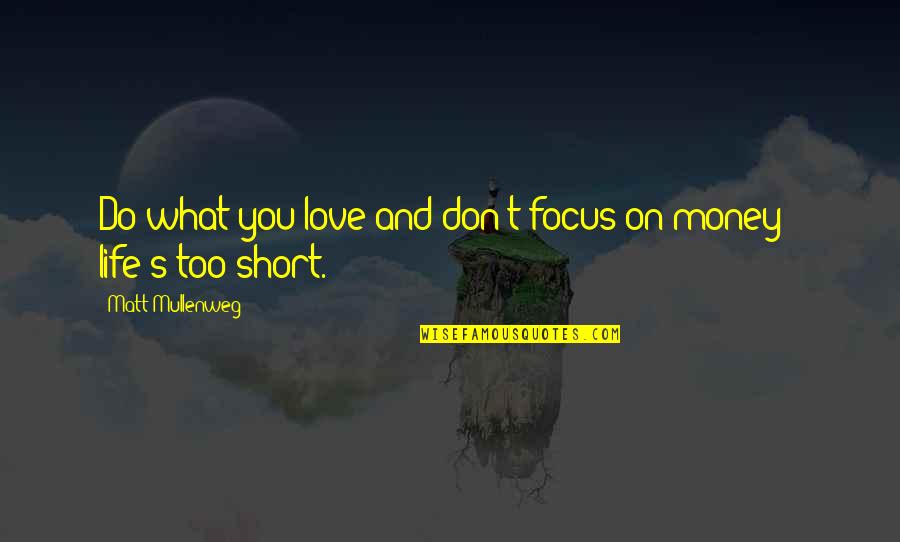 Do what you love and don't focus on money - life's too short. —
Matt Mullenweg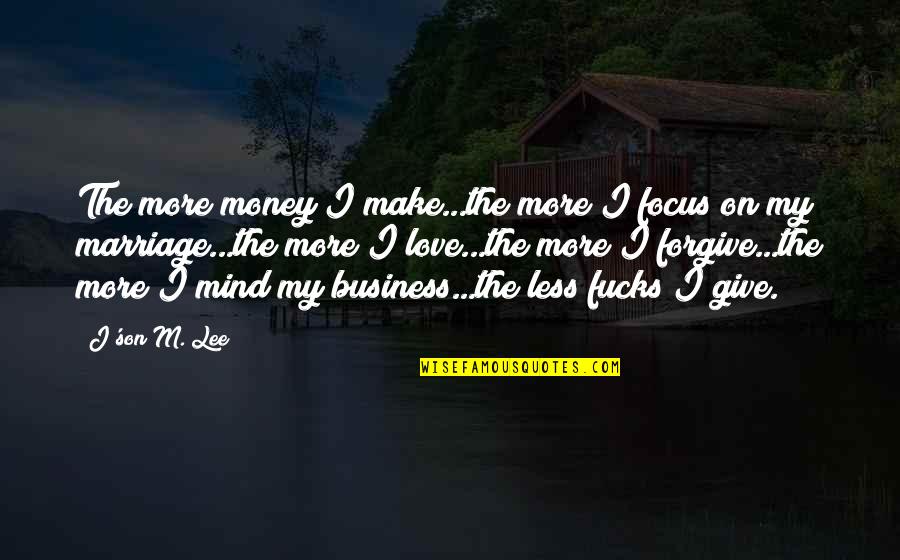 The more money I make...the more I focus on my marriage...the more I love...the more I forgive...the more I mind my business...the less fucks I give. —
J'son M. Lee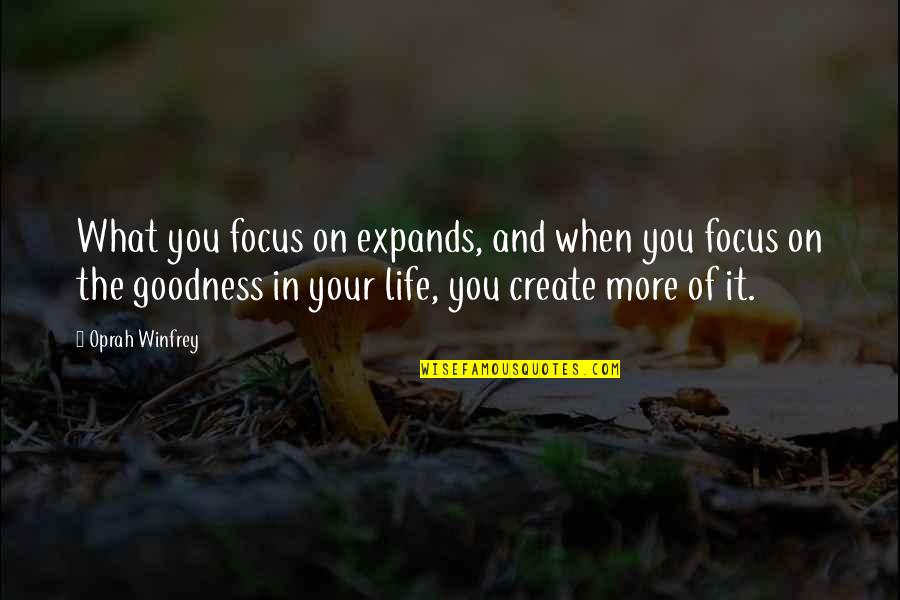 What you focus on expands, and when you focus on the goodness in your life, you create more of it. —
Oprah Winfrey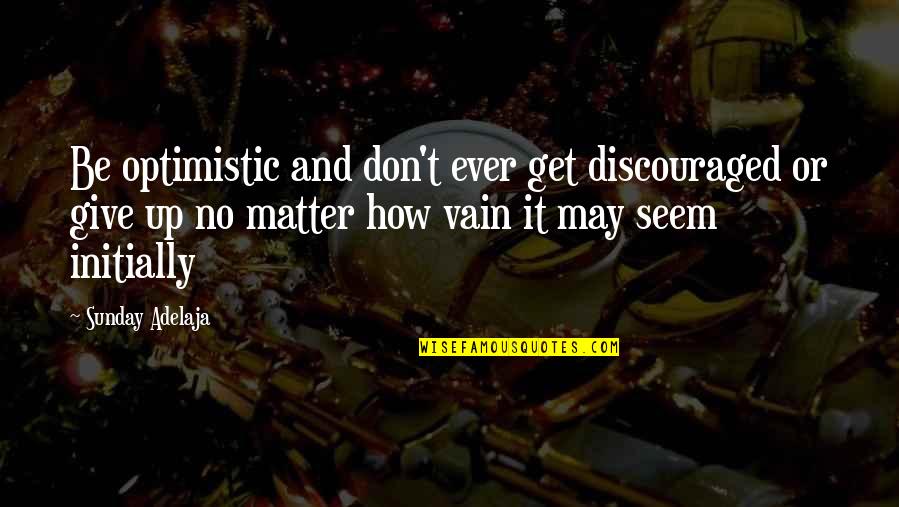 Be optimistic and don't ever get discouraged or give up no matter how vain it may seem initially —
Sunday Adelaja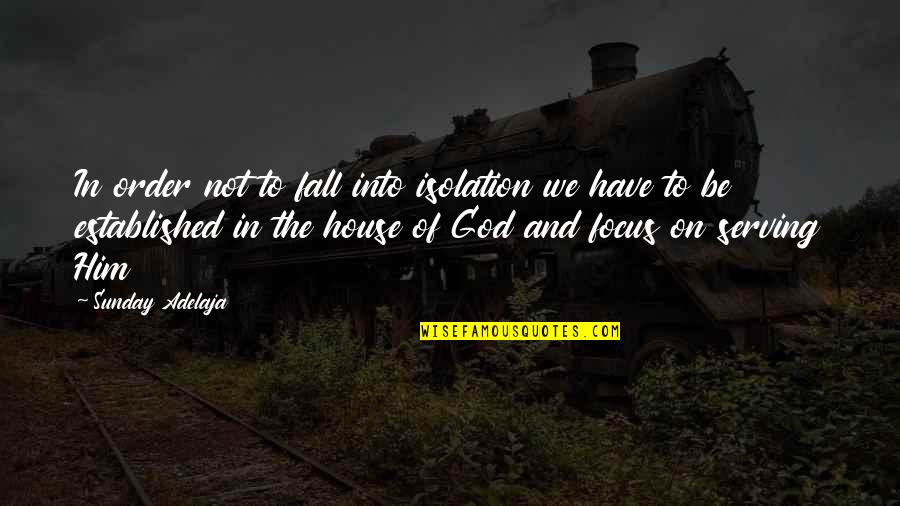 In order not to fall into isolation we have to be established in the house of God and focus on serving Him —
Sunday Adelaja
It causes us to focus our attention on ourselves and draws us away from God —
Sunday Adelaja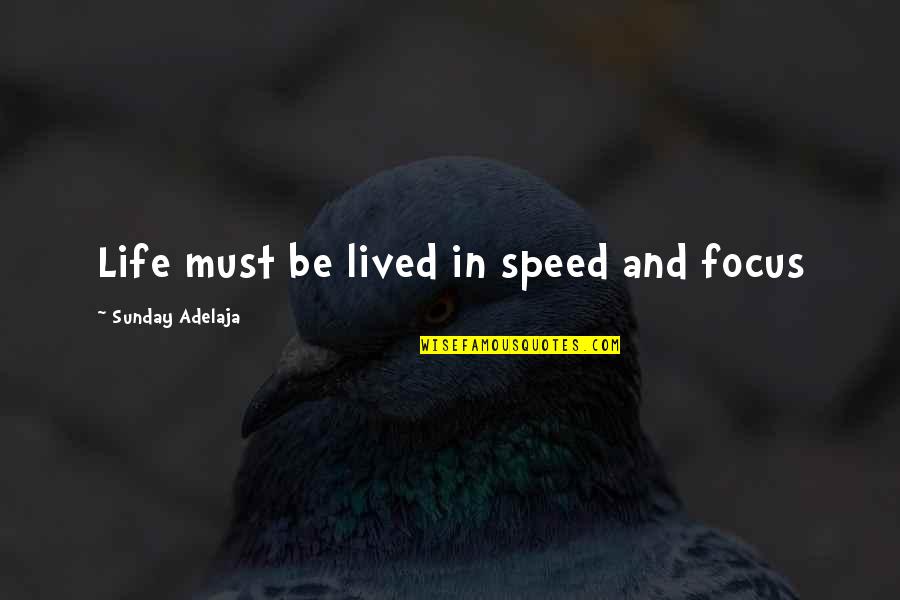 Life must be lived in speed and focus —
Sunday Adelaja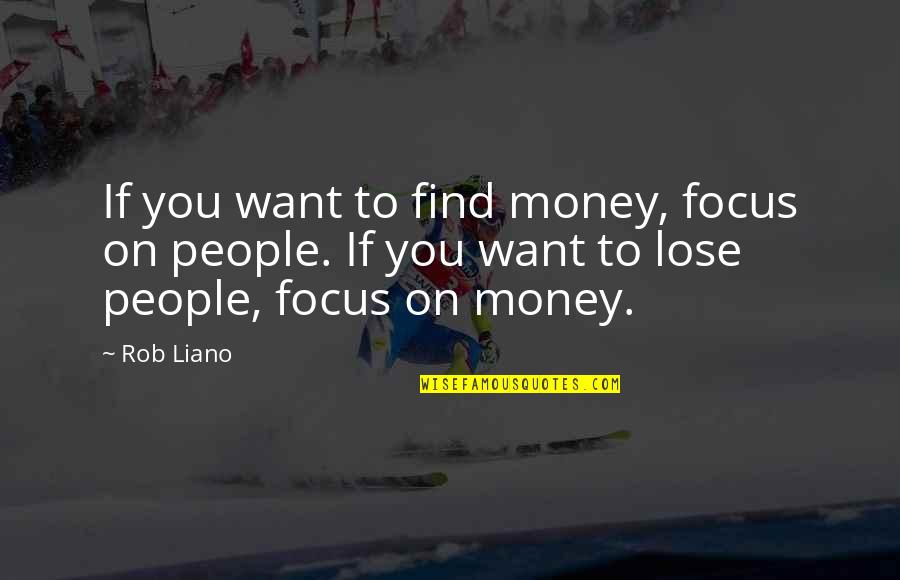 If you want to find money, focus on people. If you want to lose people, focus on money. —
Rob Liano
I'm always thinking about losing money as opposed to making money. Don't focus on making money, focus on protecting what you have —
Paul Tudor Jones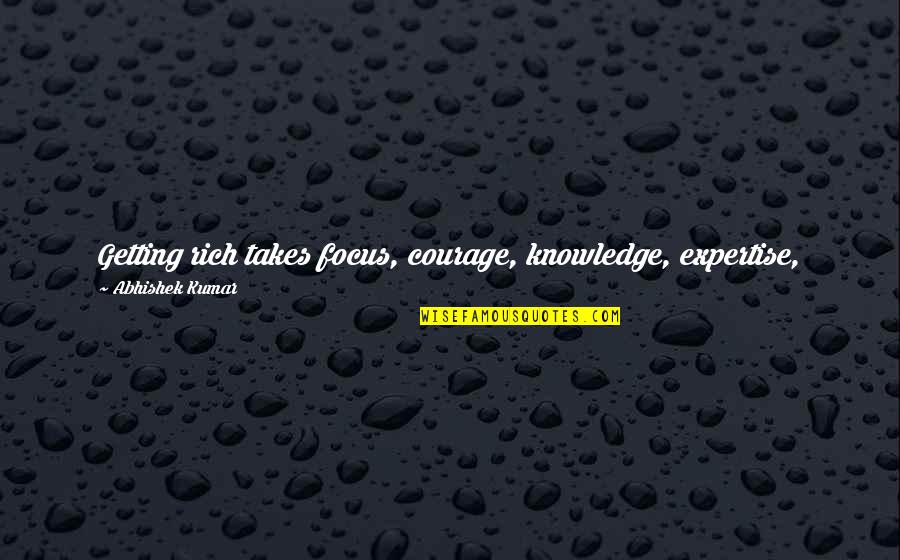 Getting rich takes focus, courage, knowledge, expertise, 100% of your effort, a never give-up attitude and a deep desire & commitment. —
Abhishek Kumar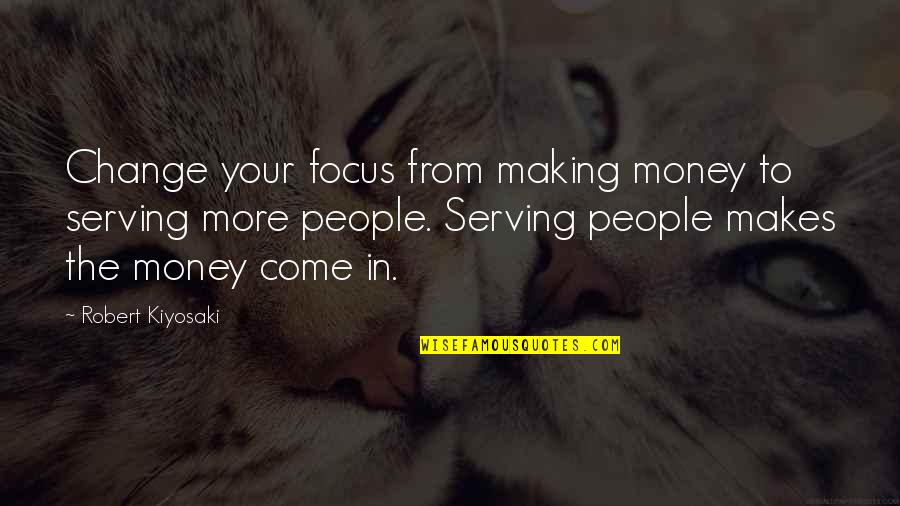 Change your focus from making money to serving more people. Serving people makes the money come in. —
Robert Kiyosaki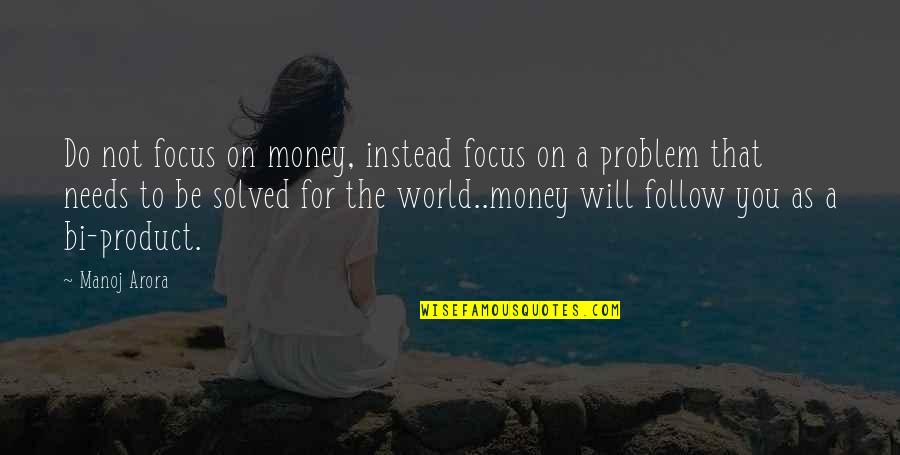 Do not focus on money, instead focus on a problem that needs to be solved for the world..money will follow you as a bi-product. —
Manoj Arora