Feeling Comfortable Quotes
Collection of top 35 famous quotes about Feeling Comfortable
Feeling Comfortable Quotes & Sayings
Happy to read and share the best inspirational Feeling Comfortable quotes, sayings and quotations on Wise Famous Quotes.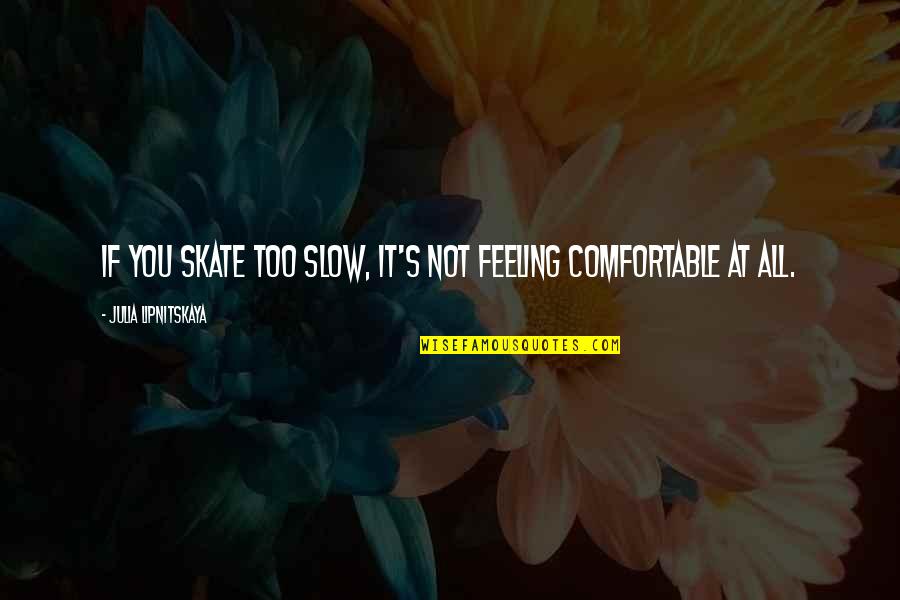 If you skate too slow, it's not feeling comfortable at all.
—
Julia Lipnitskaya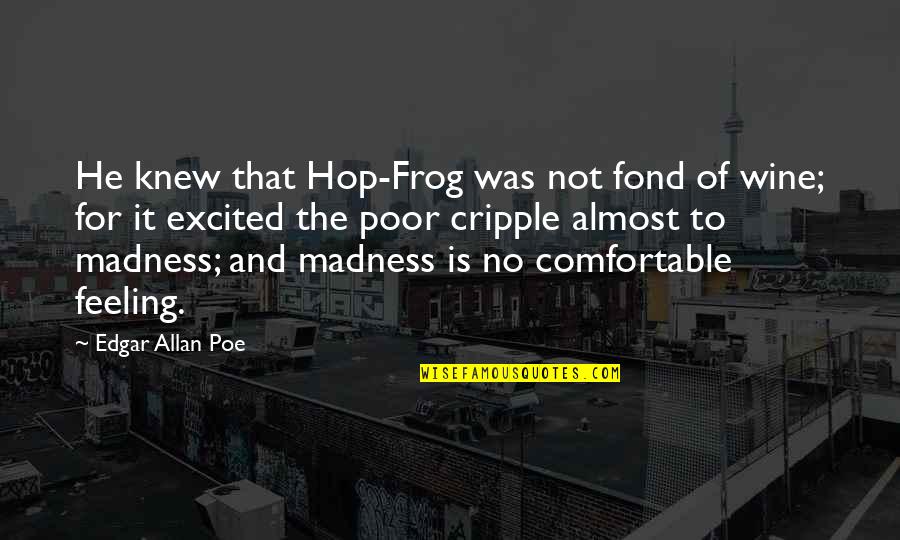 He knew that Hop-Frog was not fond of wine; for it excited the poor cripple almost to madness; and madness is no comfortable feeling.
—
Edgar Allan Poe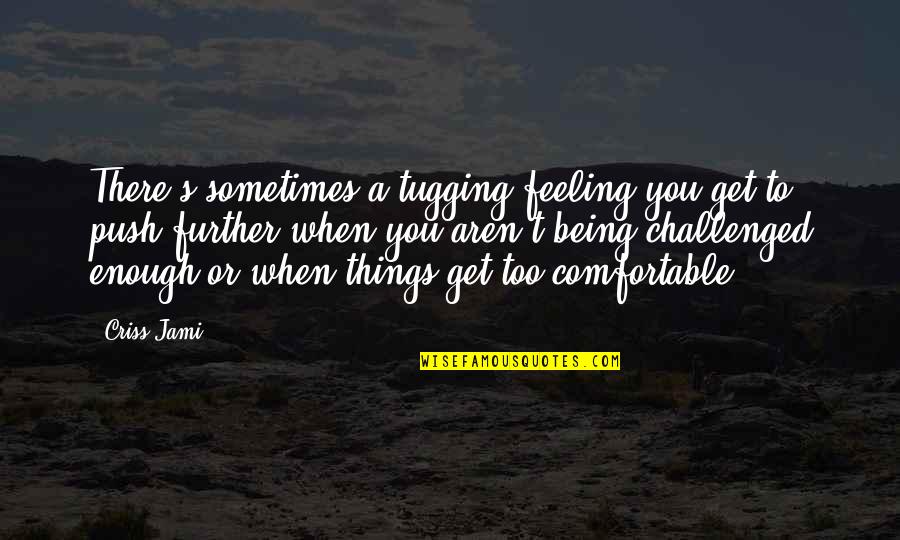 There's sometimes a tugging feeling you get to push further when you aren't being challenged enough or when things get too comfortable.
—
Criss Jami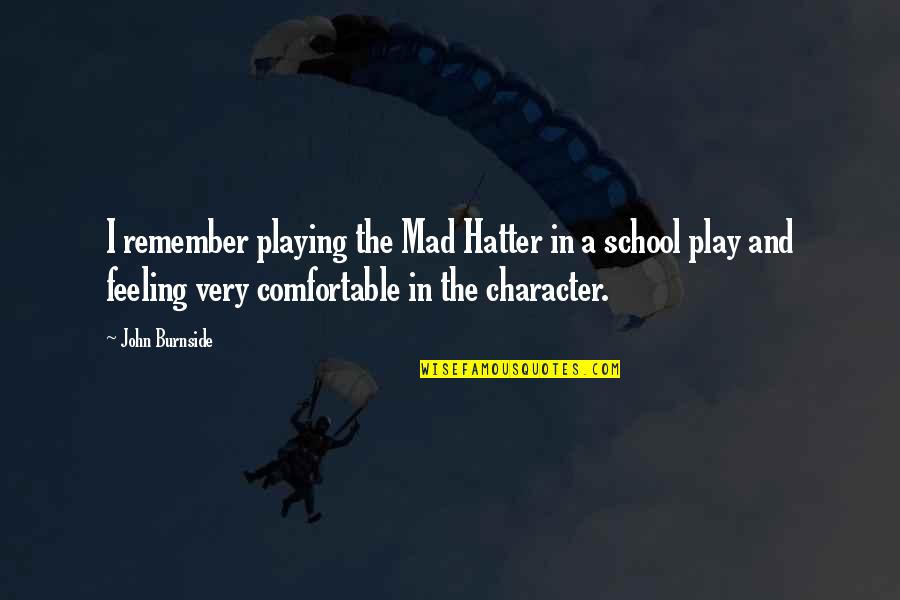 I remember playing the Mad Hatter in a school play and feeling very comfortable in the character.
—
John Burnside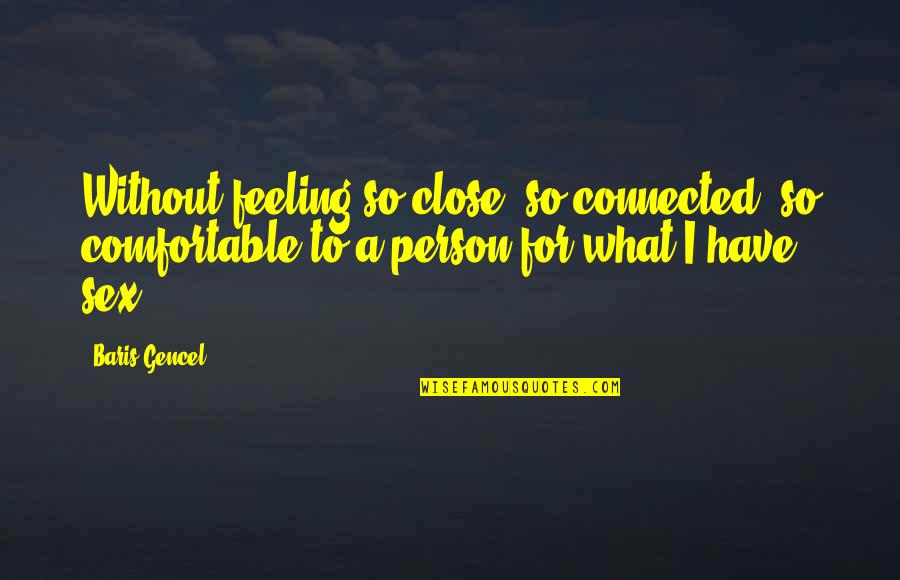 Without feeling so close, so connected, so comfortable to a person for what I have sex. —
Baris Gencel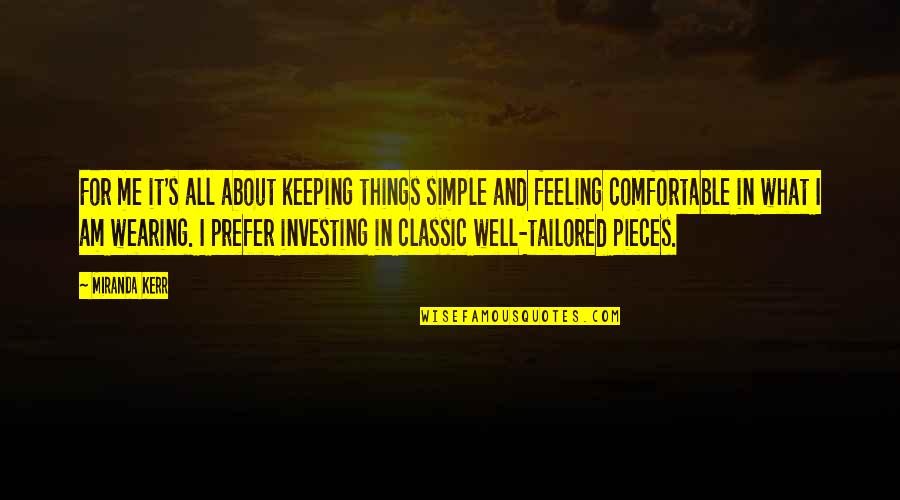 For me it's all about keeping things simple and
feeling comfortable
in what I am wearing. I prefer investing in classic well-tailored pieces. —
Miranda Kerr
Feeling "comfortable" is the short path to annihilation. —
Frederick Lenz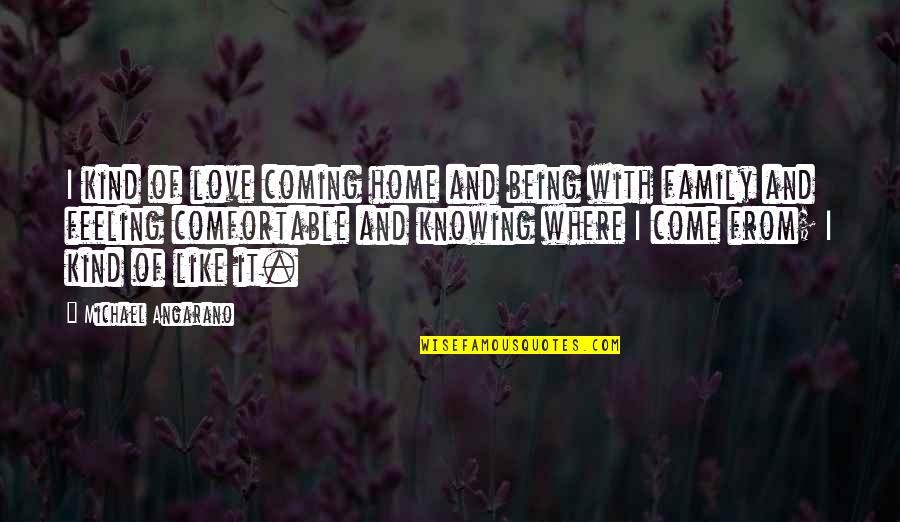 I kind of love coming home and being with family and
feeling comfortable
and knowing where I come from; I kind of like it. —
Michael Angarano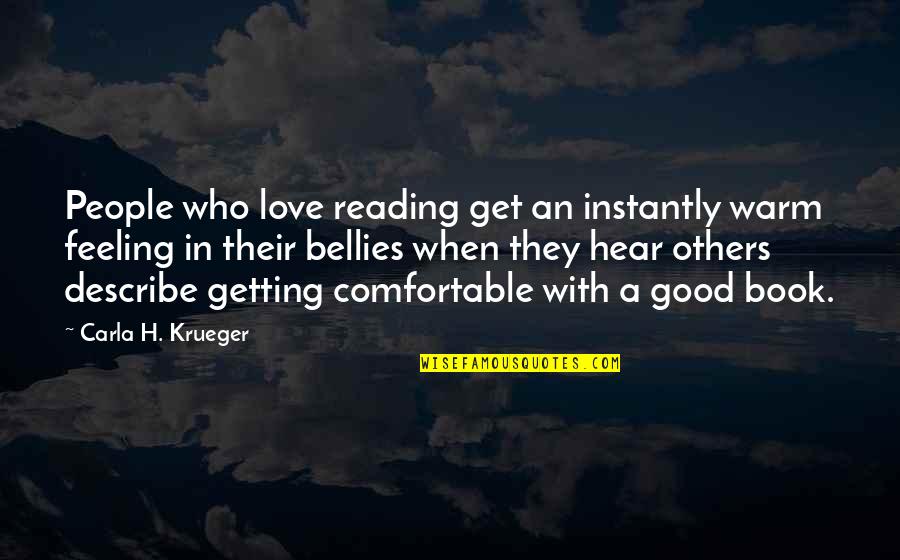 People who love reading get an instantly warm feeling in their bellies when they hear others describe getting comfortable with a good book. —
Carla H. Krueger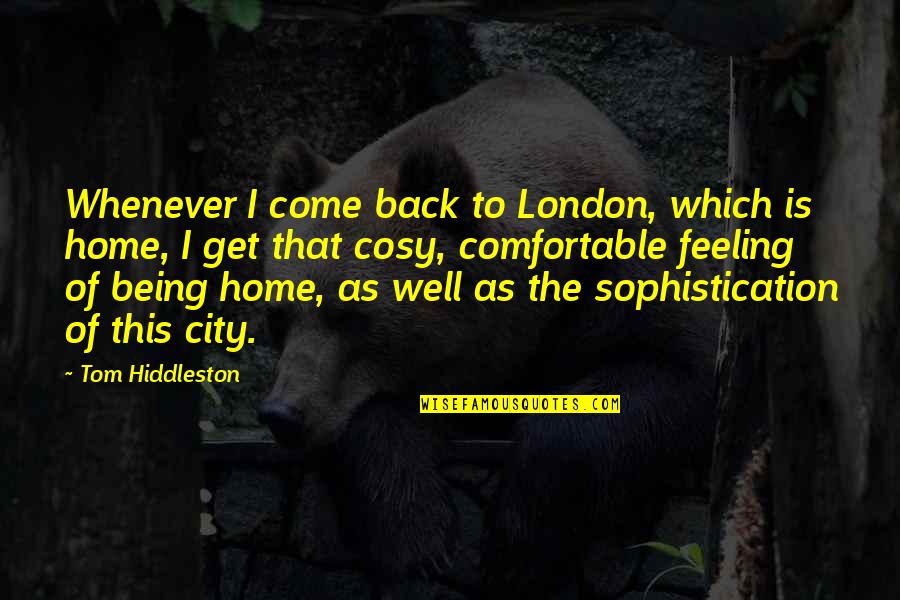 Whenever I come back to London, which is home, I get that cosy, comfortable feeling of being home, as well as the sophistication of this city. —
Tom Hiddleston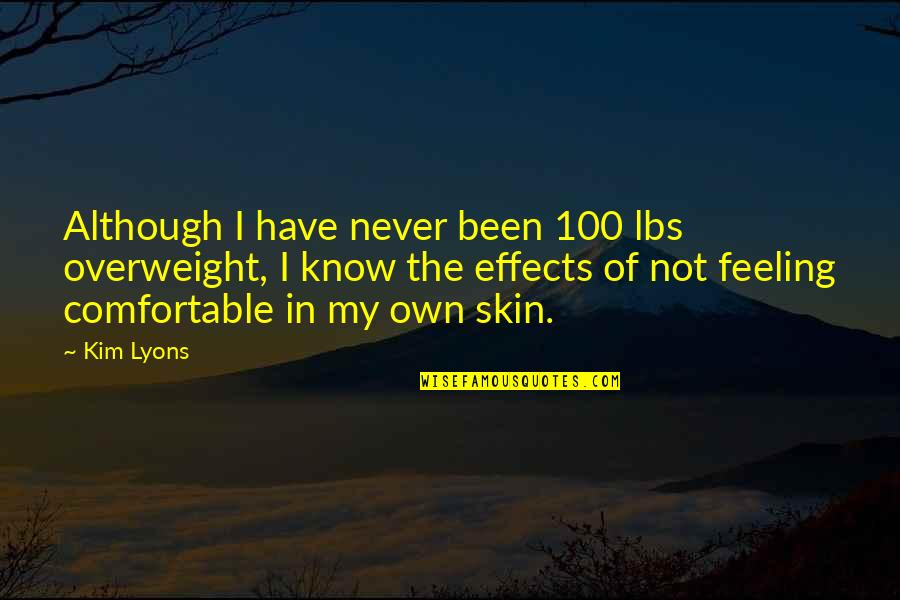 Although I have never been 100 lbs overweight, I know the effects of not
feeling comfortable
in my own skin. —
Kim Lyons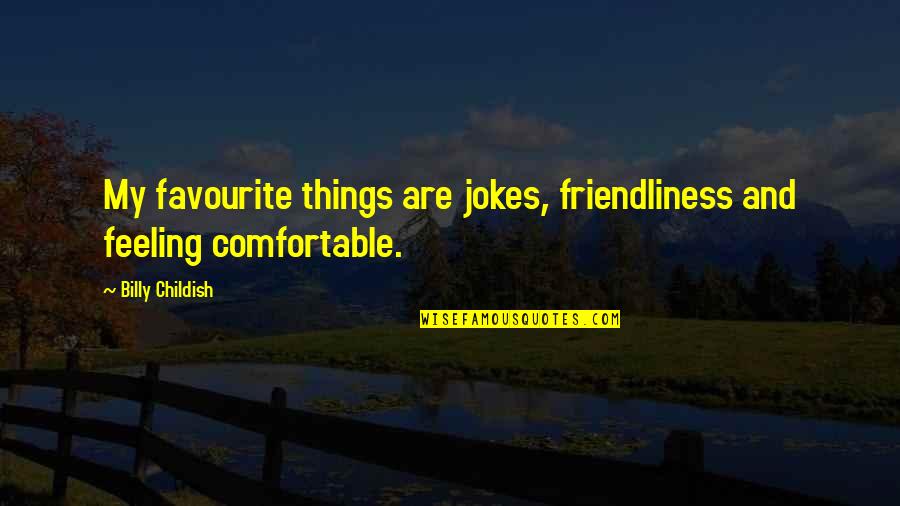 My favourite things are jokes, friendliness and
feeling comfortable
. —
Billy Childish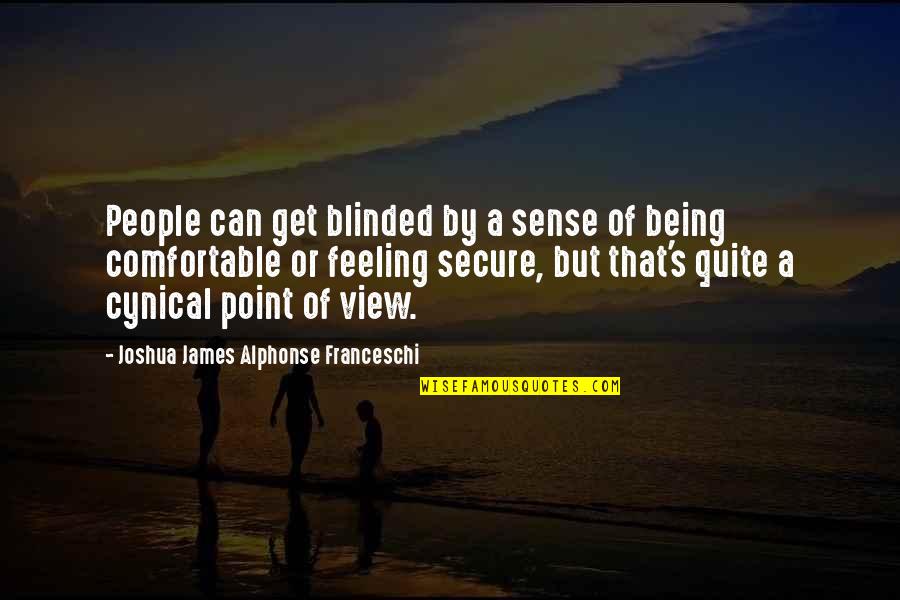 People can get blinded by a sense of being comfortable or feeling secure, but that's quite a cynical point of view. —
Joshua James Alphonse Franceschi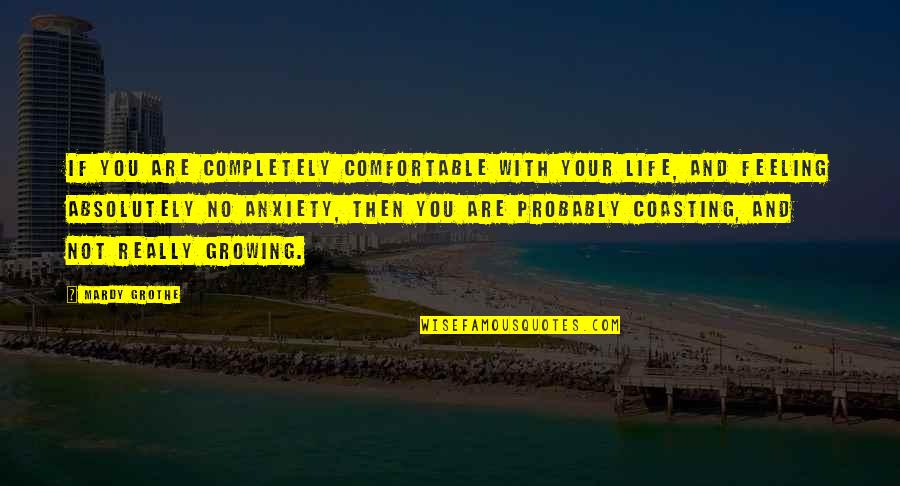 If you are completely comfortable with your life, and feeling absolutely no anxiety, then you are probably coasting, and not really growing. —
Mardy Grothe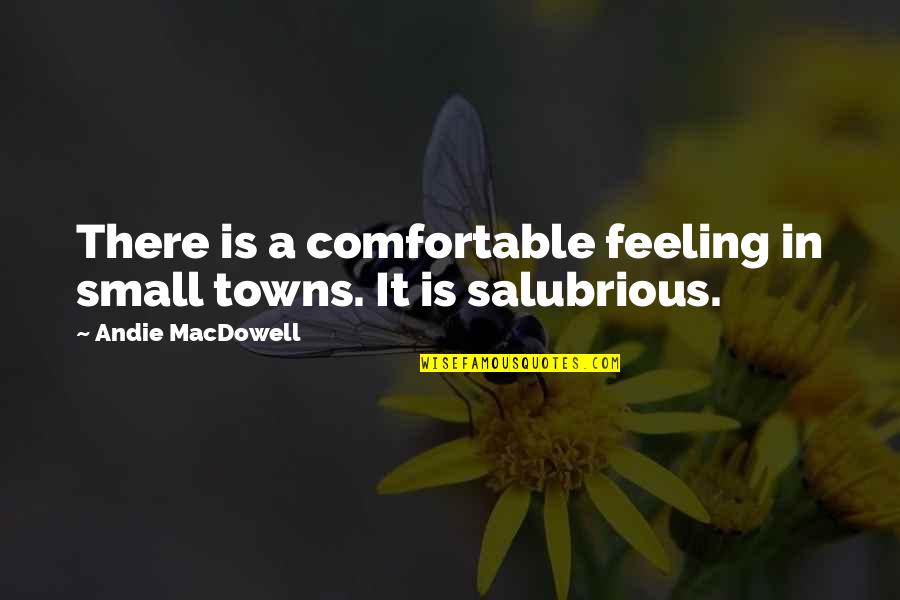 There is a comfortable feeling in small towns. It is salubrious. —
Andie MacDowell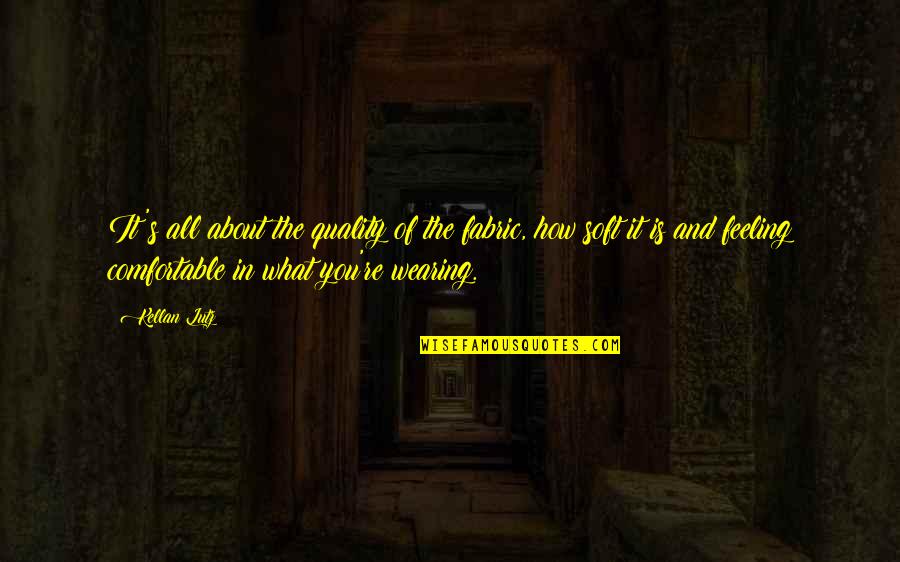 It's all about the quality of the fabric, how soft it is and
feeling comfortable
in what you're wearing. —
Kellan Lutz
I think, for me, the main thing is
feeling comfortable
. —
Sophie Cookson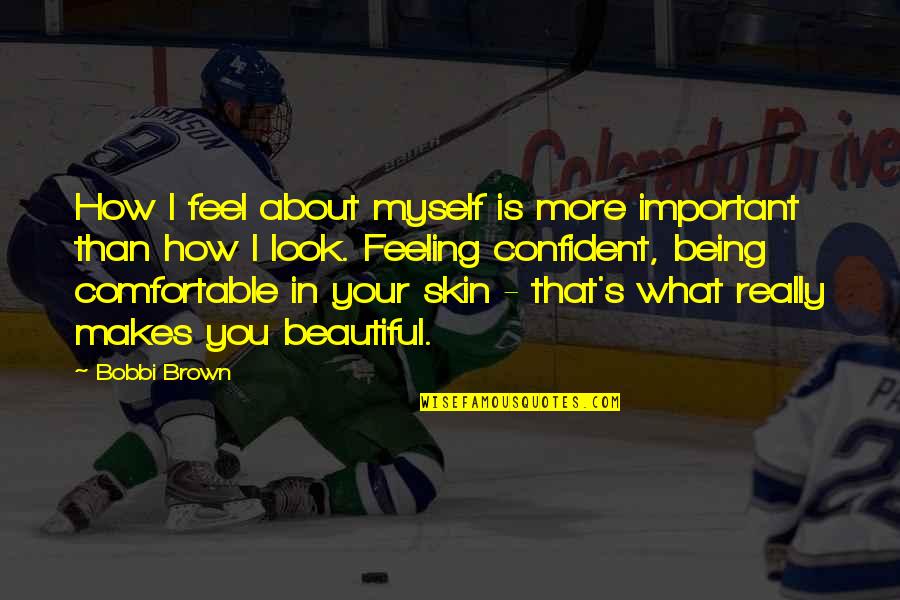 How I feel about myself is more important than how I look. Feeling confident, being comfortable in your skin - that's what really makes you beautiful. —
Bobbi Brown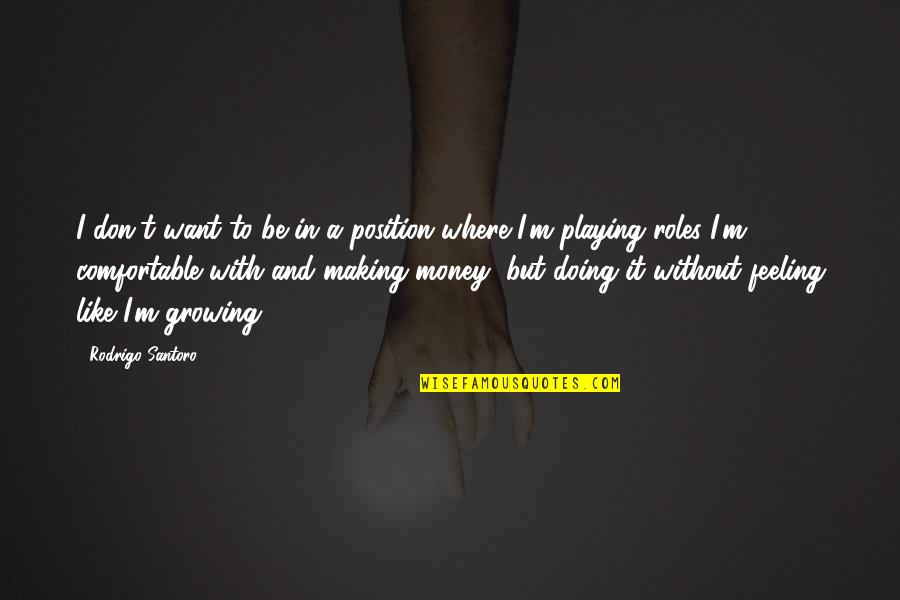 I don't want to be in a position where I'm playing roles I'm comfortable with and making money, but doing it without feeling like I'm growing. —
Rodrigo Santoro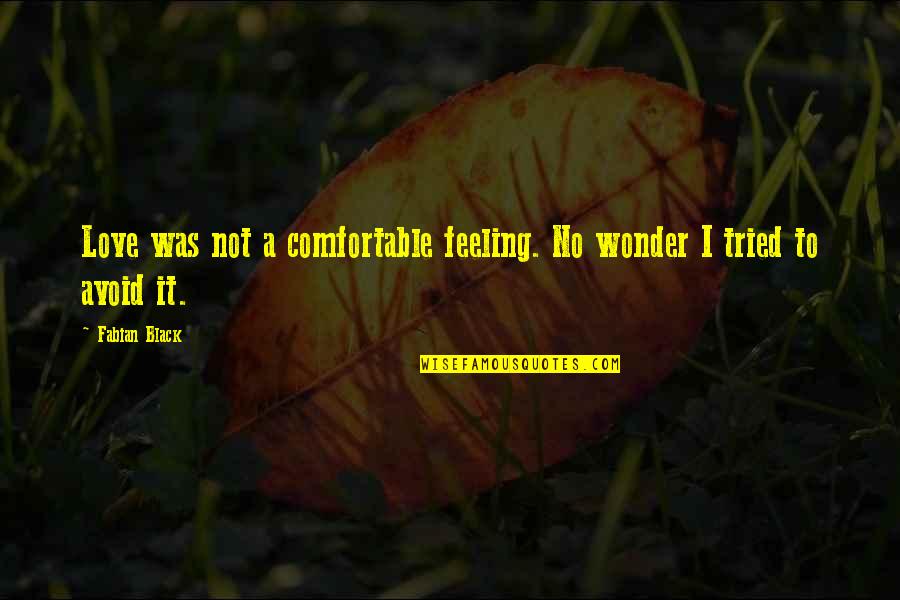 Love was not a comfortable feeling. No wonder I tried to avoid it. —
Fabian Black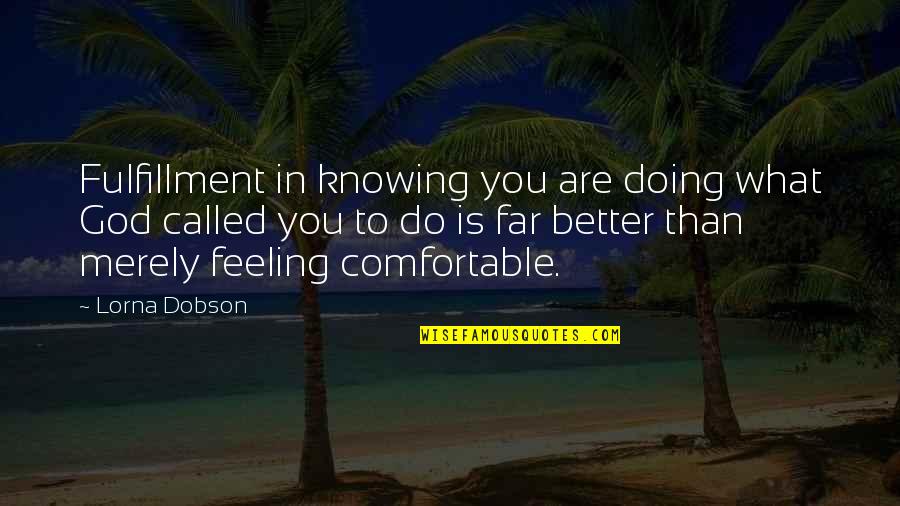 Fulfillment in knowing you are doing what God called you to do is far better than merely
feeling comfortable
. —
Lorna Dobson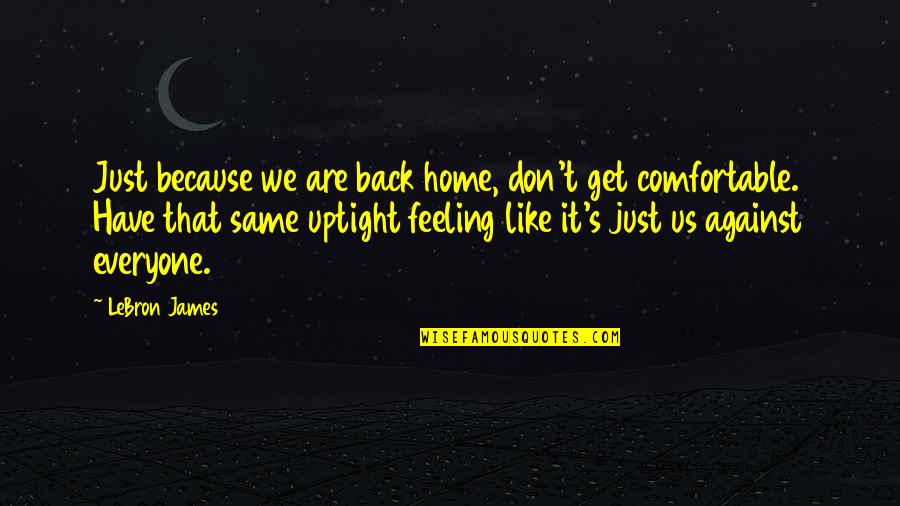 Just because we are back home, don't get comfortable. Have that same uptight feeling like it's just us against everyone. —
LeBron James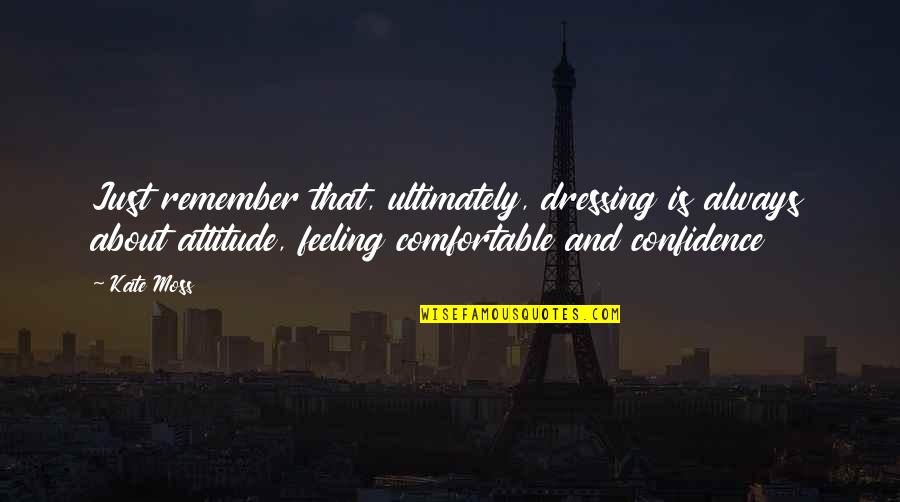 Just remember that, ultimately, dressing is always about attitude,
feeling comfortable
and confidence —
Kate Moss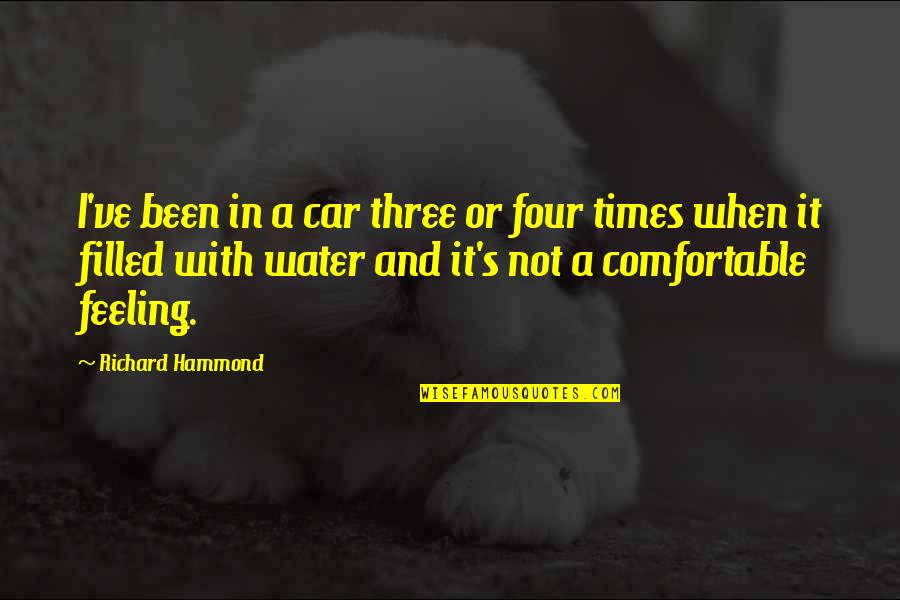 I've been in a car three or four times when it filled with water and it's not a comfortable feeling. —
Richard Hammond
Enlightenment is just another word for
feeling comfortable
with being a completely ordinary person. —
Veronique Vienne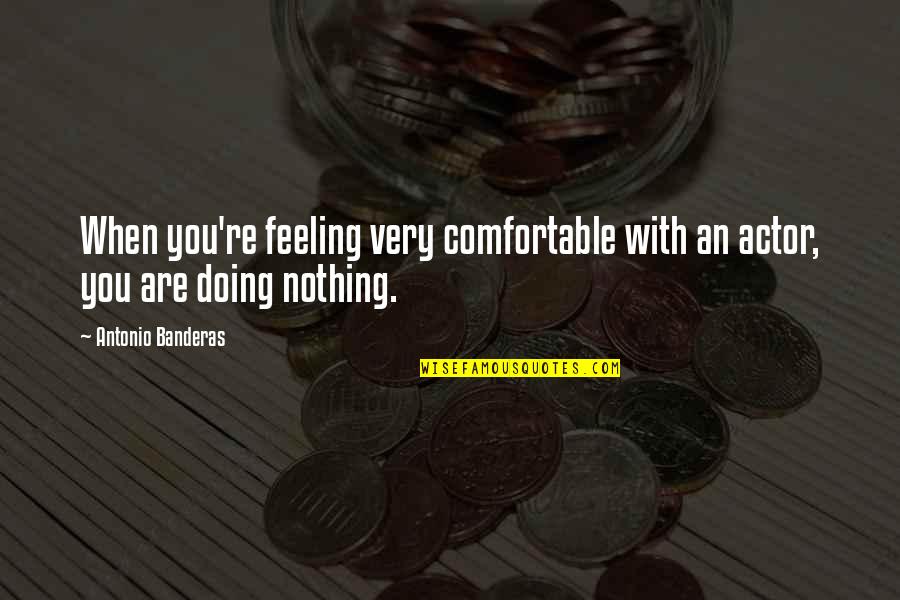 When you're feeling very comfortable with an actor, you are doing nothing. —
Antonio Banderas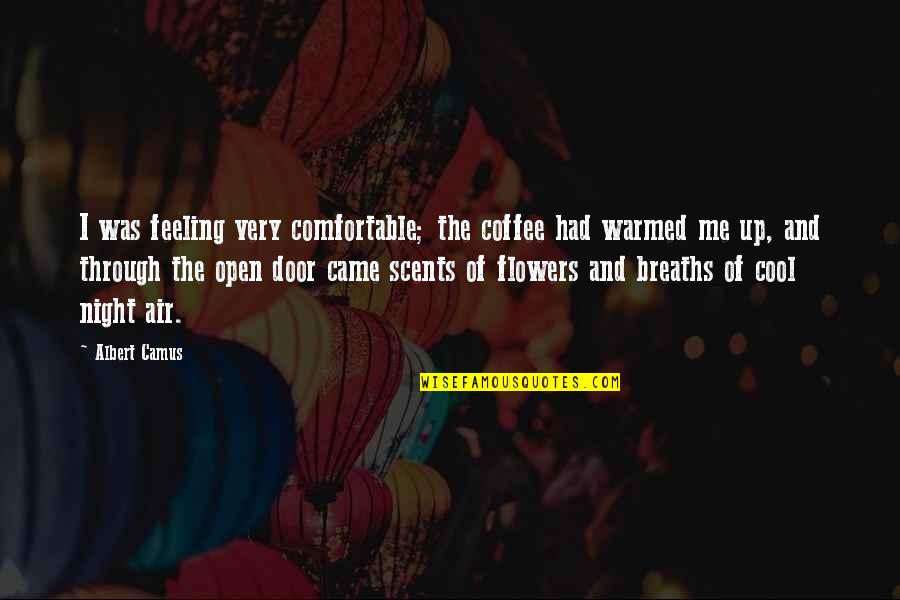 I was feeling very comfortable; the coffee had warmed me up, and through the open door came scents of flowers and breaths of cool night air. —
Albert Camus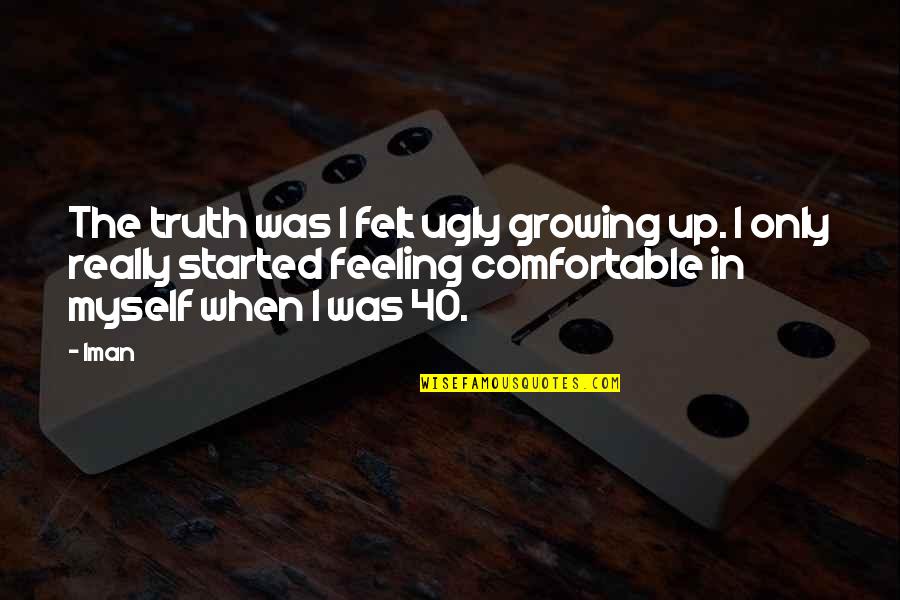 The truth was I felt ugly growing up. I only really started
feeling comfortable
in myself when I was 40. —
Iman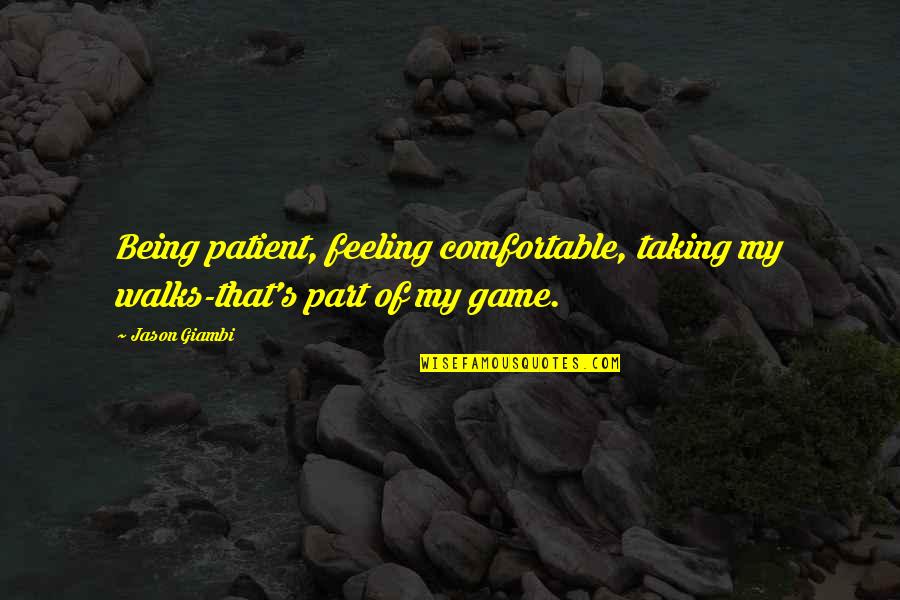 Being patient,
feeling comfortable
, taking my walks-that's part of my game. —
Jason Giambi