Fat Person Quotes
Collection of top 29 famous quotes about Fat Person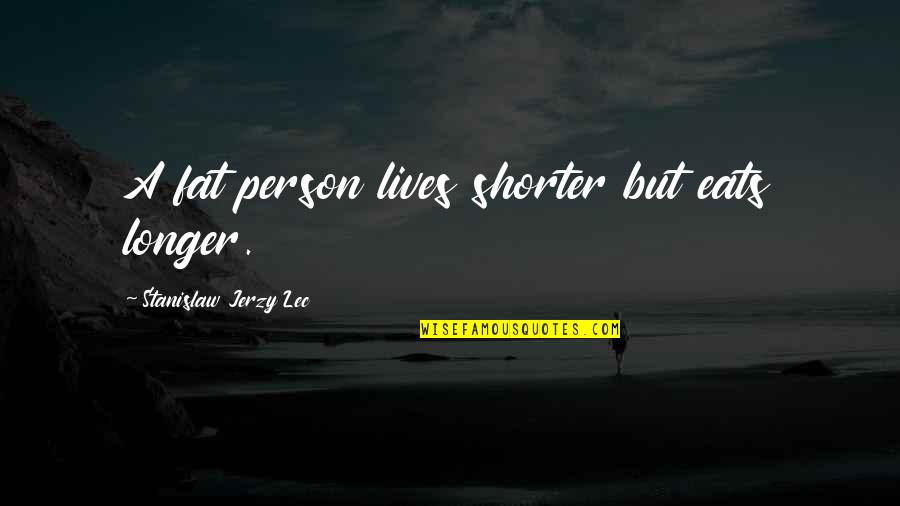 A fat person lives shorter but eats longer.
—
Stanislaw Jerzy Lec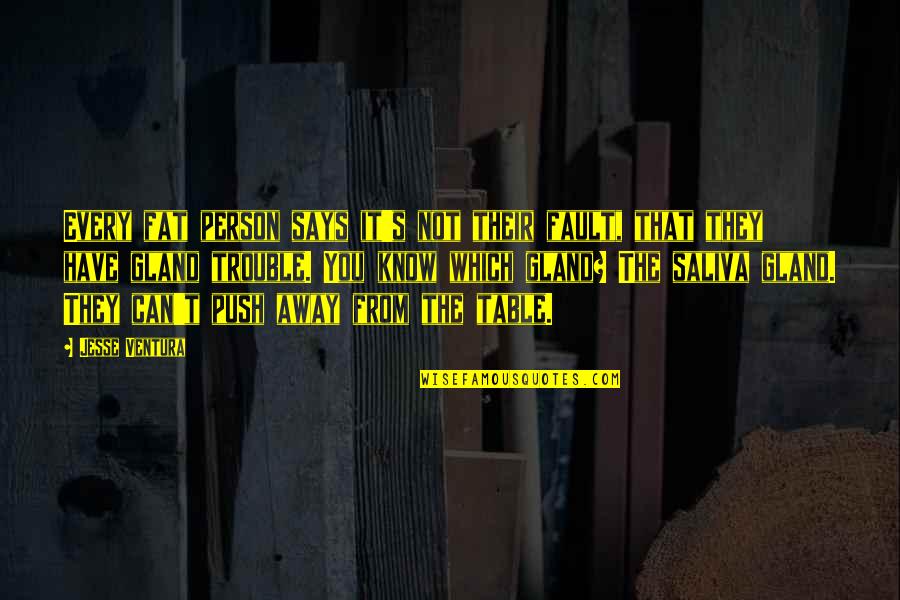 Every
fat person
says it's not their fault, that they have gland trouble. You know which gland? The saliva gland. They can't push away from the table. —
Jesse Ventura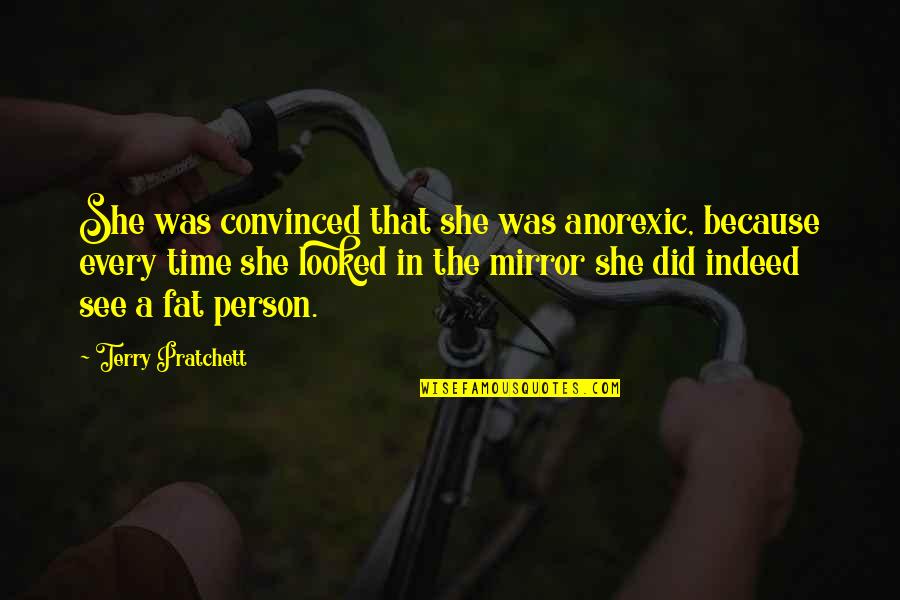 She was convinced that she was anorexic, because every time she looked in the mirror she did indeed see a
fat person
. —
Terry Pratchett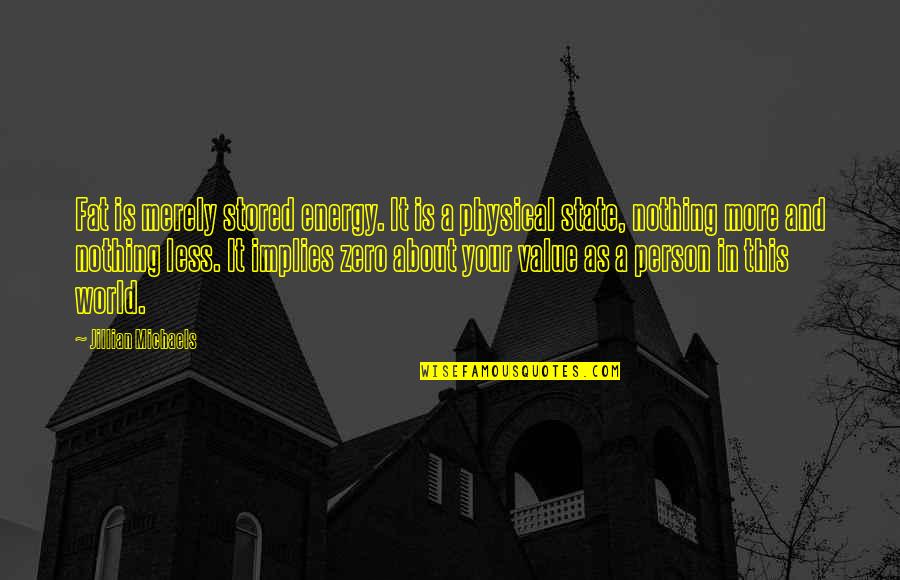 Fat is merely stored energy. It is a physical state, nothing more and nothing less. It implies zero about your value as a person in this world. —
Jillian Michaels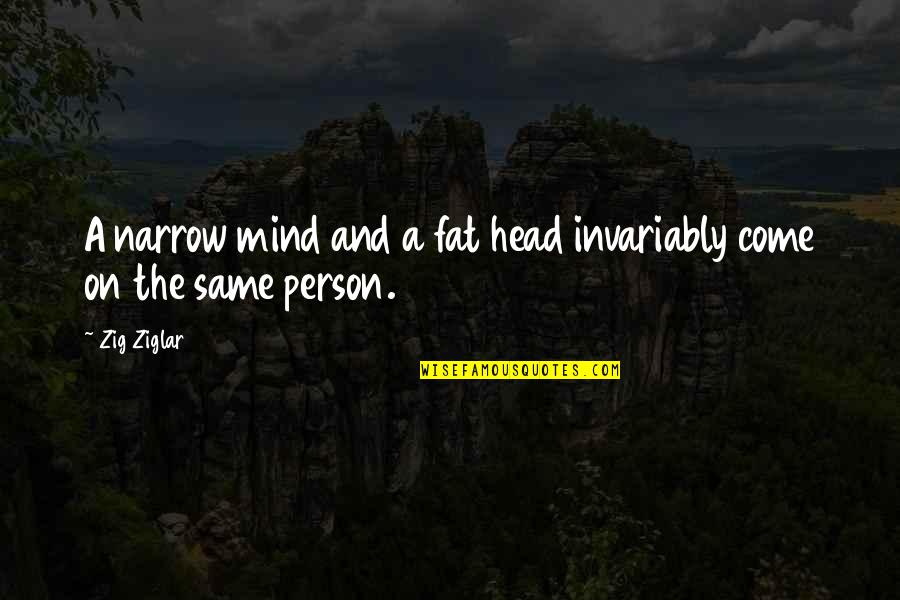 A narrow mind and a fat head invariably come on the same person. —
Zig Ziglar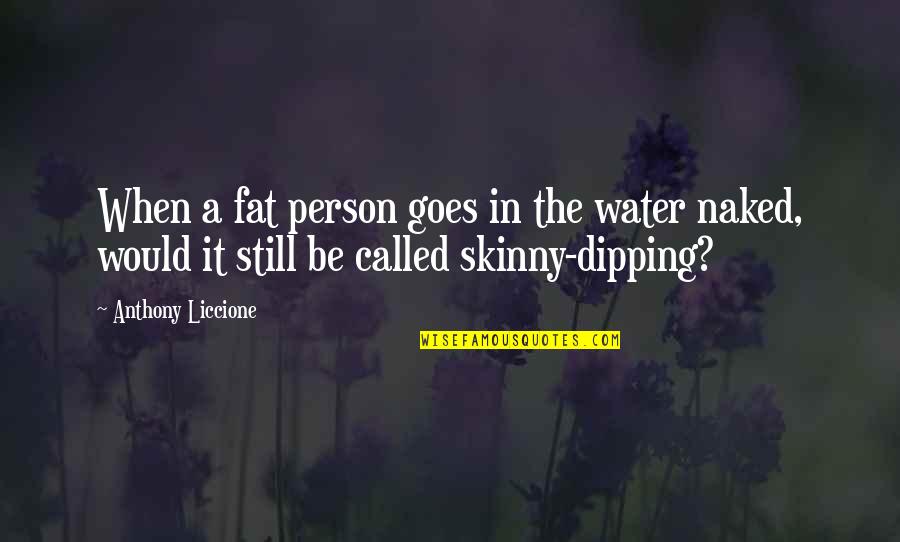 When a
fat person
goes in the water naked, would it still be called skinny-dipping? —
Anthony Liccione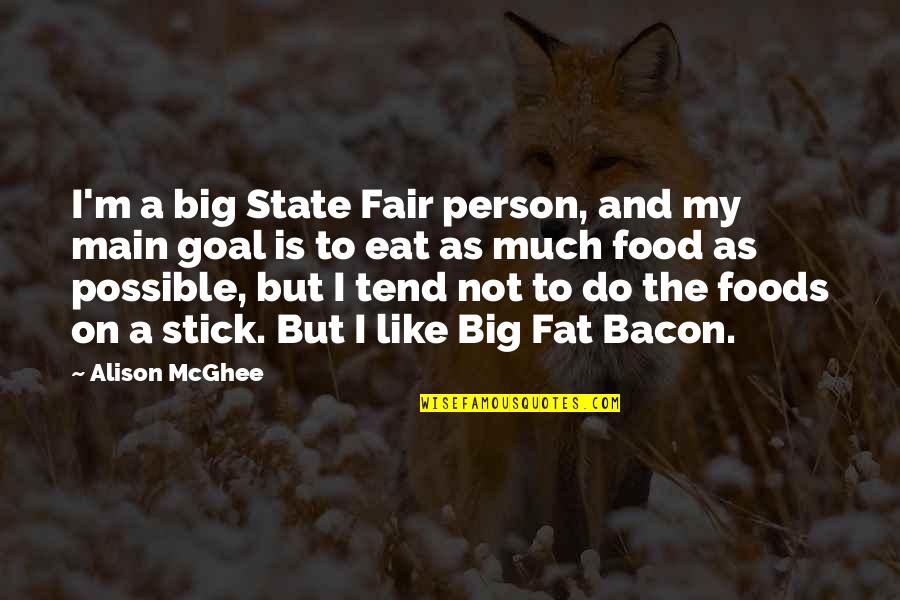 I'm a big State Fair person, and my main goal is to eat as much food as possible, but I tend not to do the foods on a stick. But I like Big Fat Bacon. —
Alison McGhee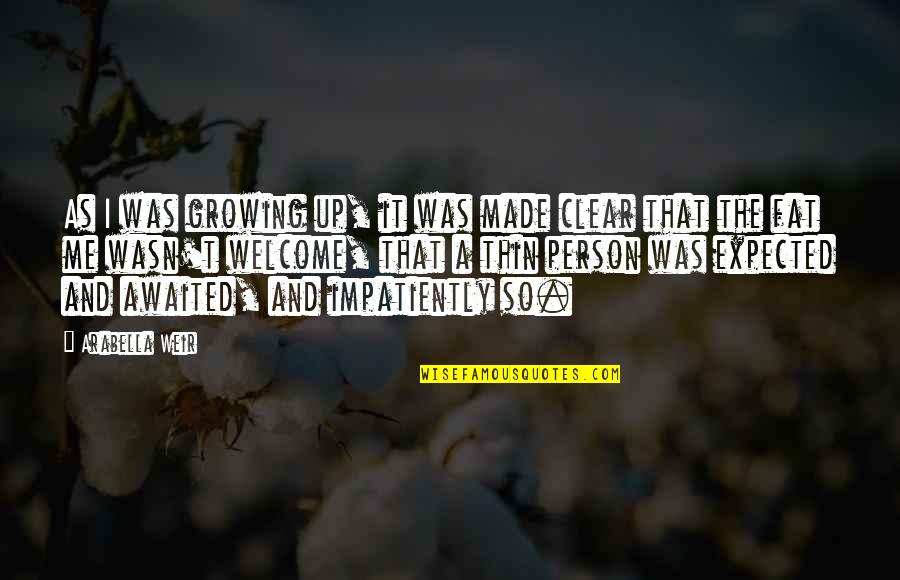 As I was growing up, it was made clear that the fat me wasn't welcome, that a thin person was expected and awaited, and impatiently so. —
Arabella Weir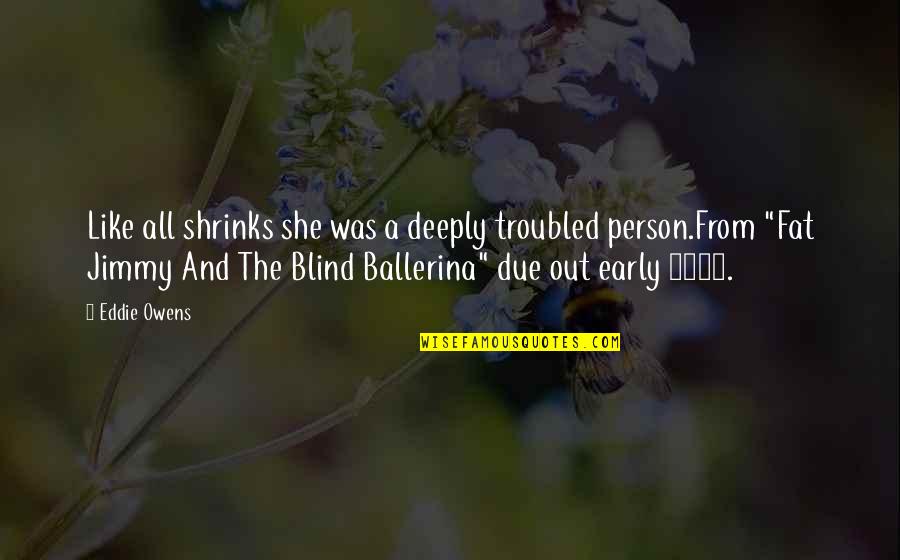 Like all shrinks she was a deeply troubled person.
From "Fat Jimmy And The Blind Ballerina" due out early 2017. —
Eddie Owens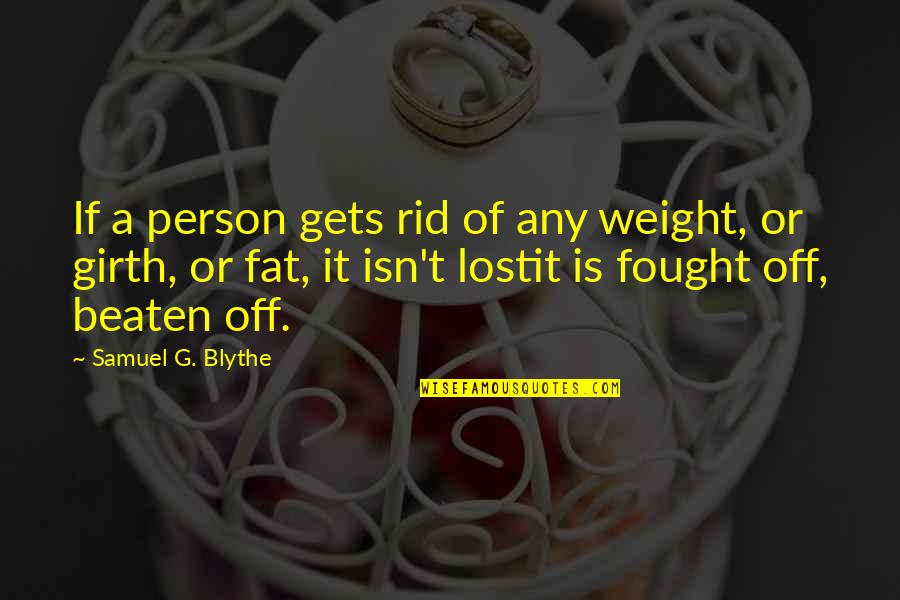 If a person gets rid of any weight, or girth, or fat, it isn't lost
it is fought off, beaten off. —
Samuel G. Blythe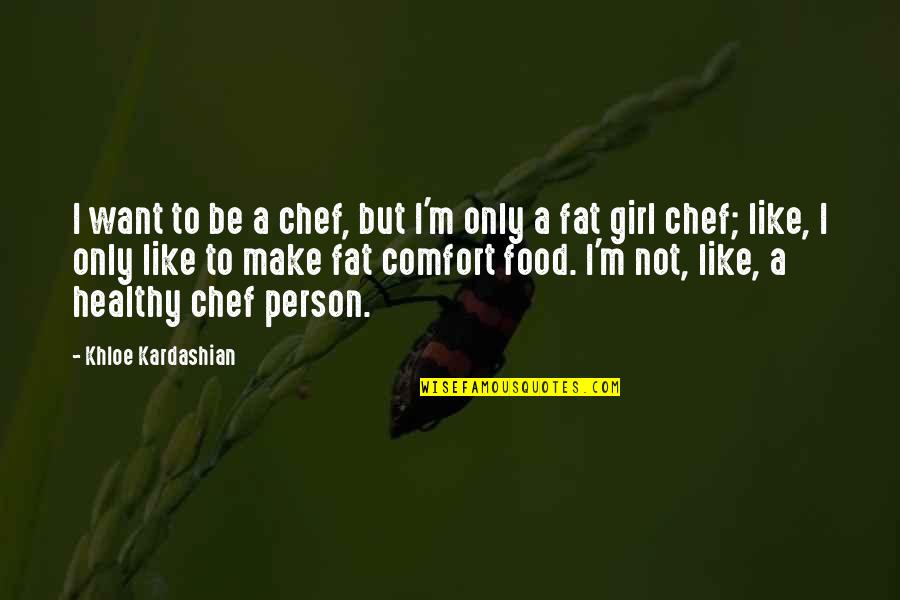 I want to be a chef, but I'm only a fat girl chef; like, I only like to make fat comfort food. I'm not, like, a healthy chef person. —
Khloe Kardashian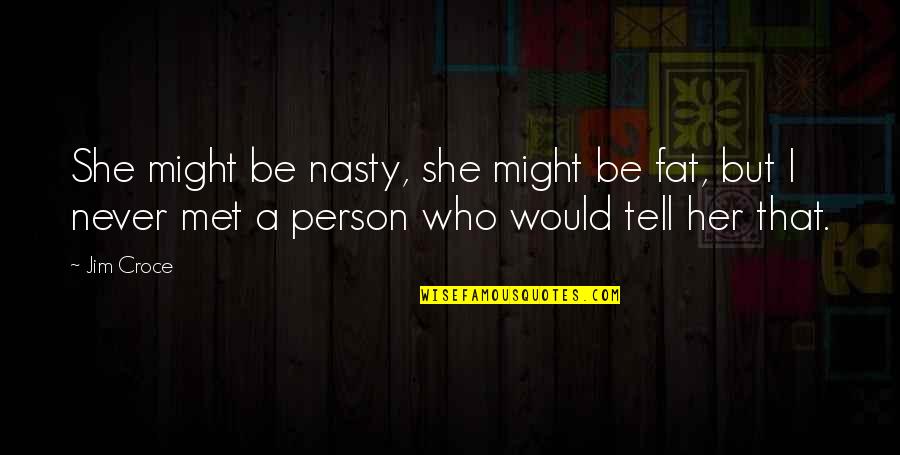 She might be nasty, she might be fat, but I never met a person who would tell her that. —
Jim Croce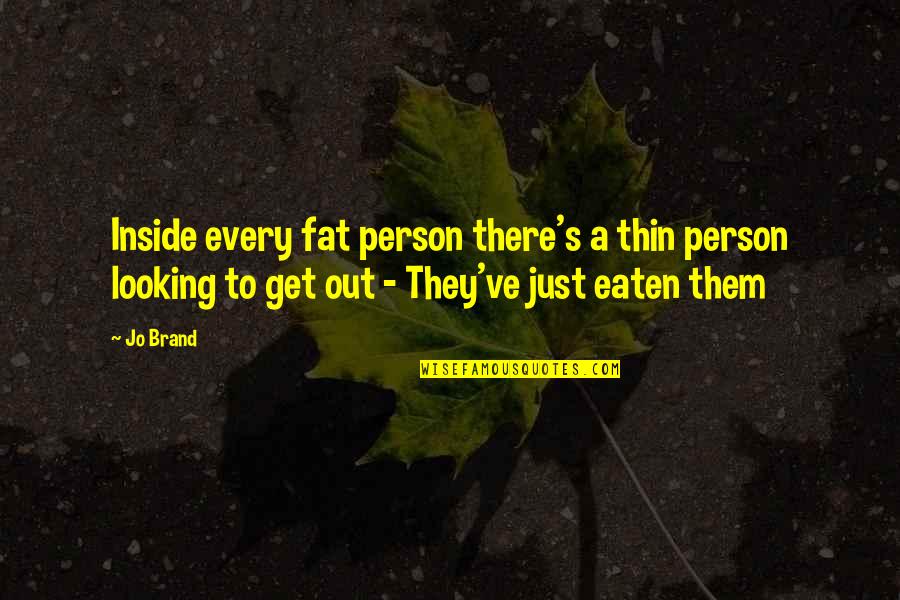 Inside every
fat person
there's a thin person looking to get out - They've just eaten them —
Jo Brand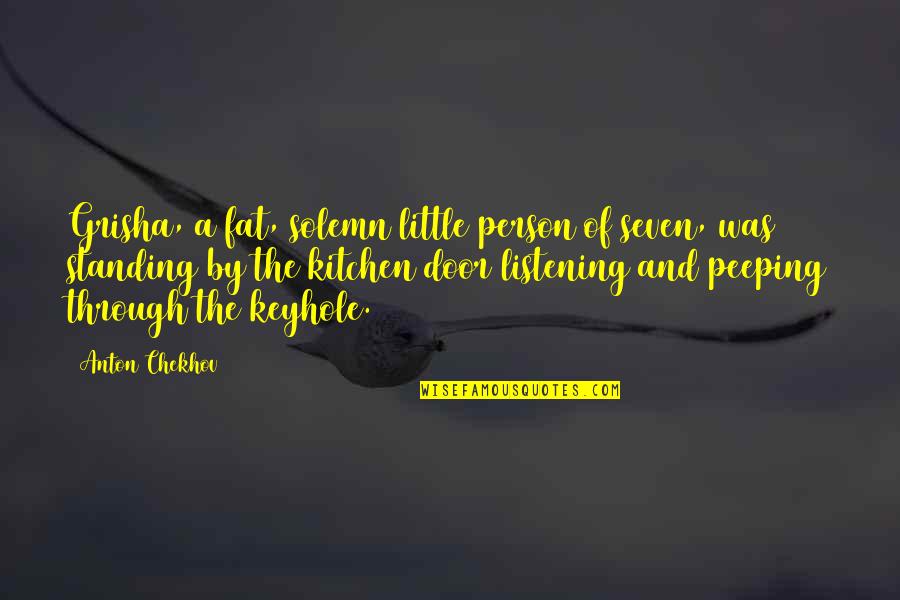 Grisha, a fat, solemn little person of seven, was standing by the kitchen door listening and peeping through the keyhole. —
Anton Chekhov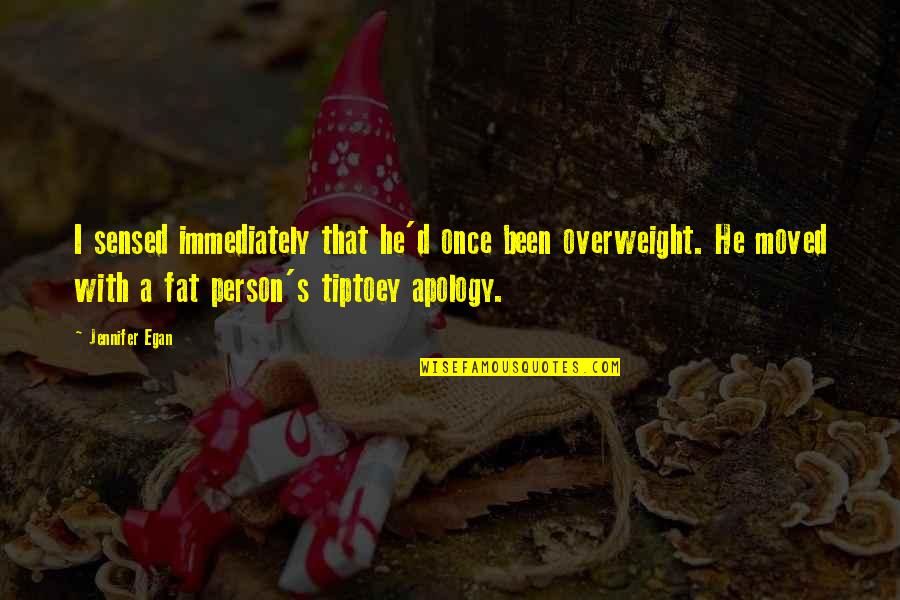 I sensed immediately that he'd once been overweight. He moved with a
fat person
's tiptoey apology. —
Jennifer Egan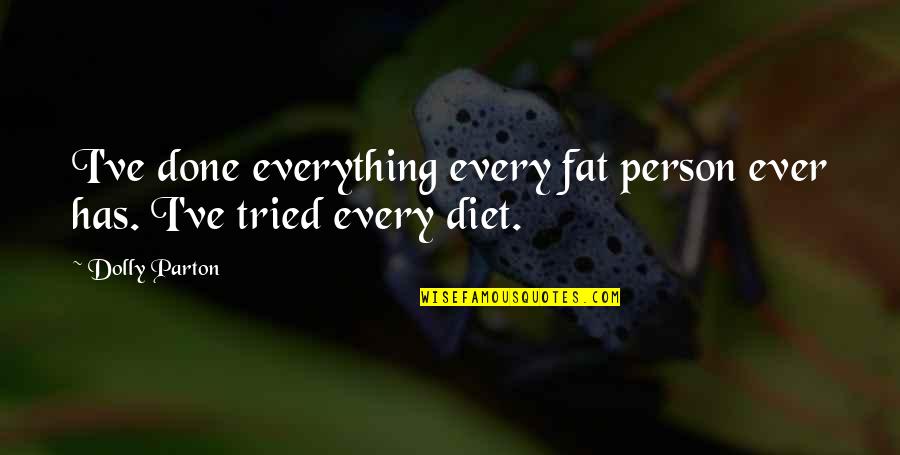 I've done everything every
fat person
ever has. I've tried every diet. —
Dolly Parton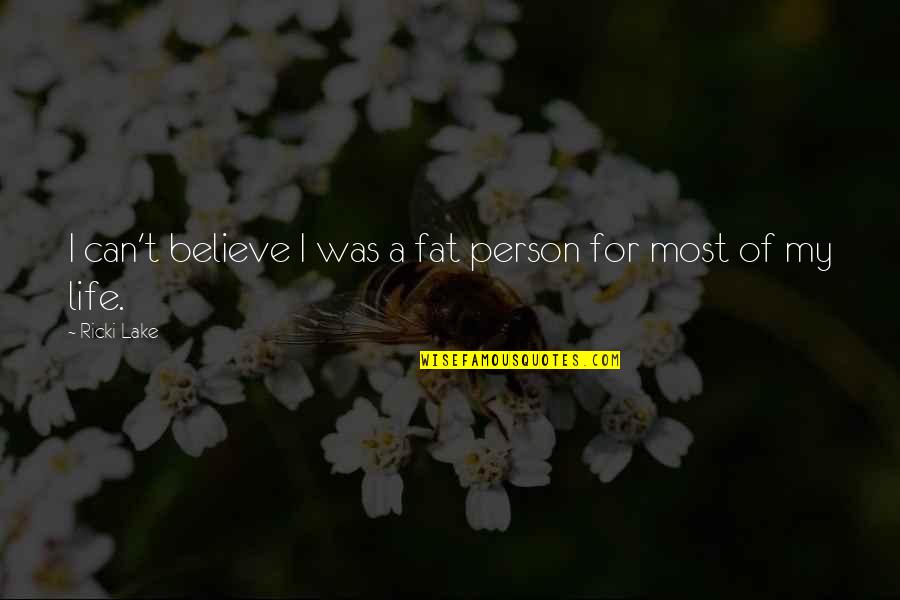 I can't believe I was a
fat person
for most of my life. —
Ricki Lake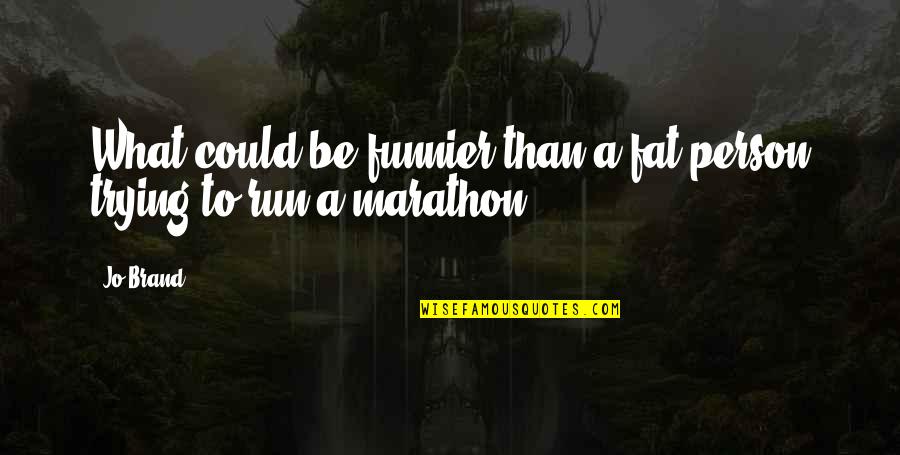 What could be funnier than a
fat person
trying to run a marathon? —
Jo Brand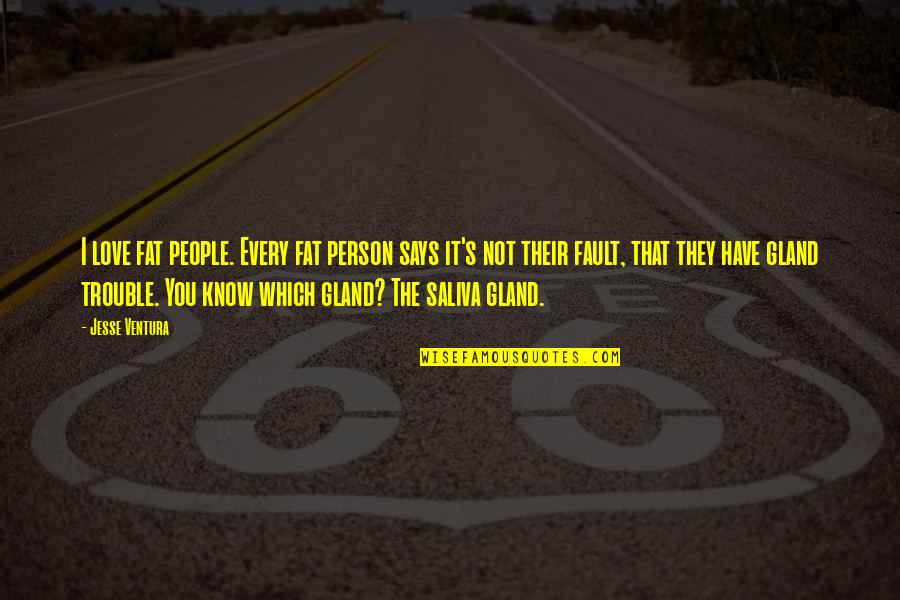 I love fat people. Every
fat person
says it's not their fault, that they have gland trouble. You know which gland? The saliva gland. —
Jesse Ventura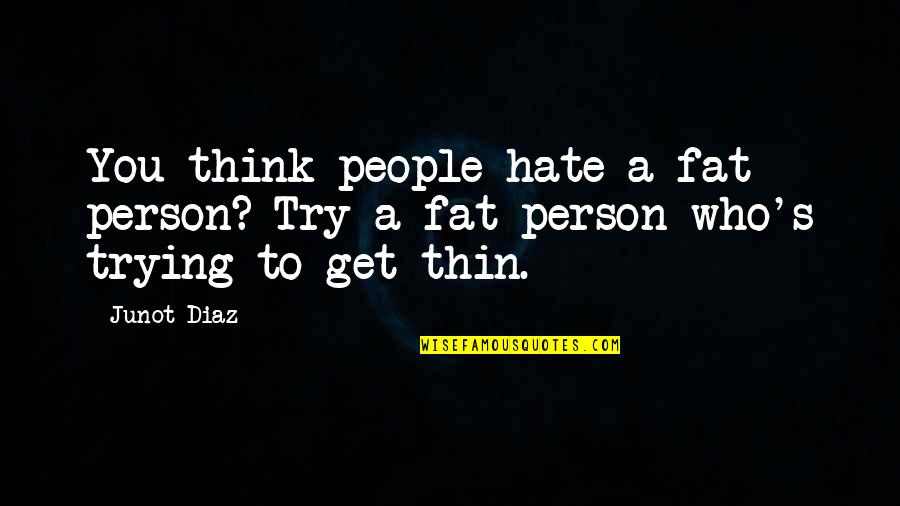 You think people hate a
fat person
? Try a
fat person
who's trying to get thin. —
Junot Diaz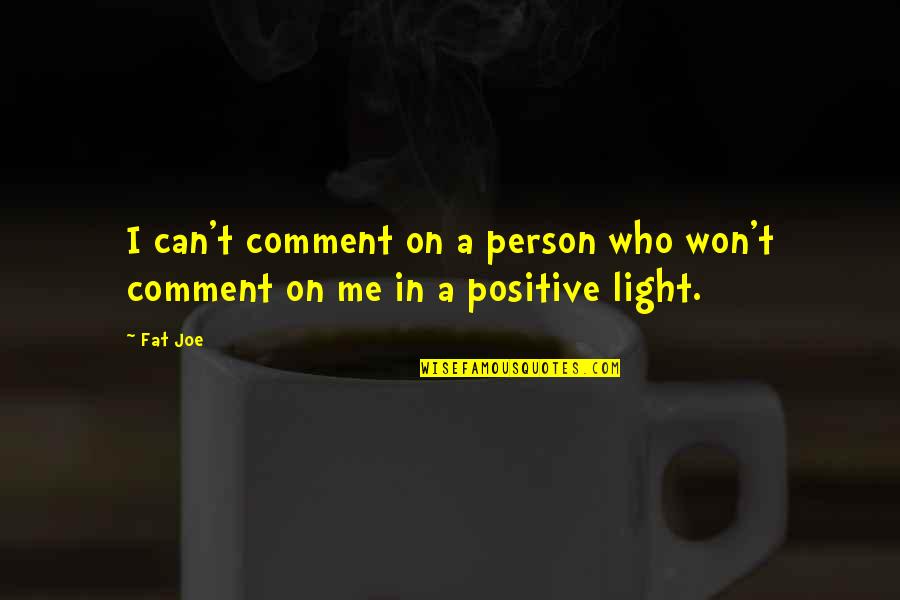 I can't comment on a person who won't comment on me in a positive light. —
Fat Joe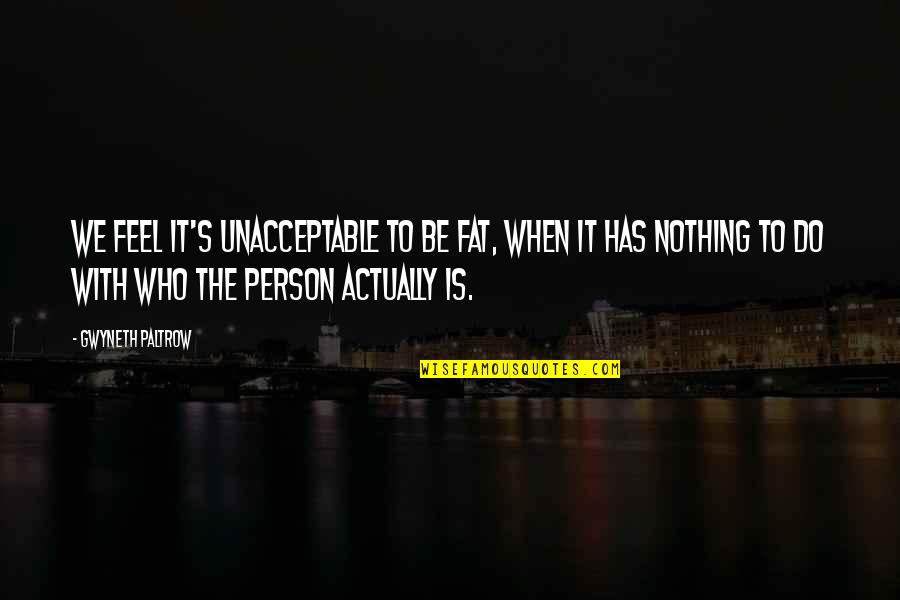 We feel it's unacceptable to be fat, when it has nothing to do with who the person actually is. —
Gwyneth Paltrow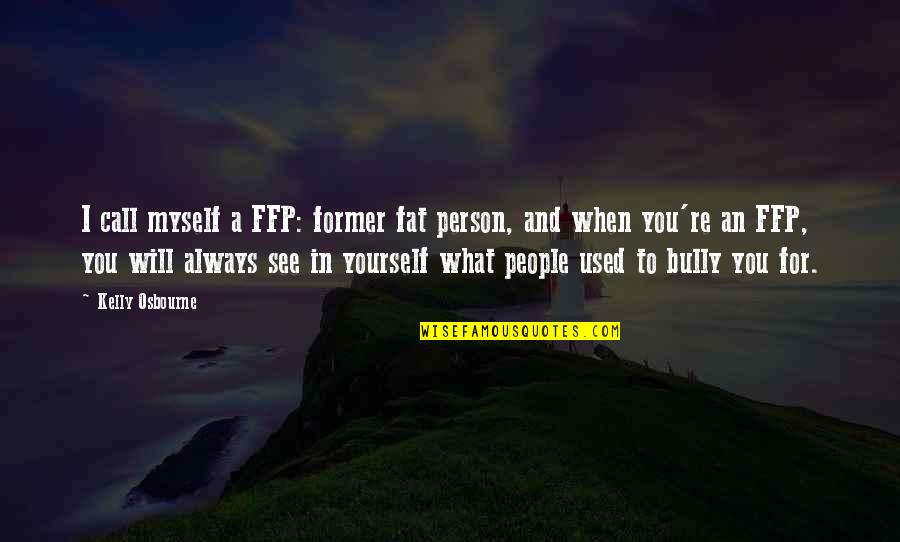 I call myself a FFP: former
fat person
, and when you're an FFP, you will always see in yourself what people used to bully you for. —
Kelly Osbourne
I sure don't think of myself as a
fat person
, just someone who carries extra weight. I've never seen anyone on the DL with pulled fat. —
Rod Beck