Fashion And Art Quotes
Collection of top 51 famous quotes about Fashion And Art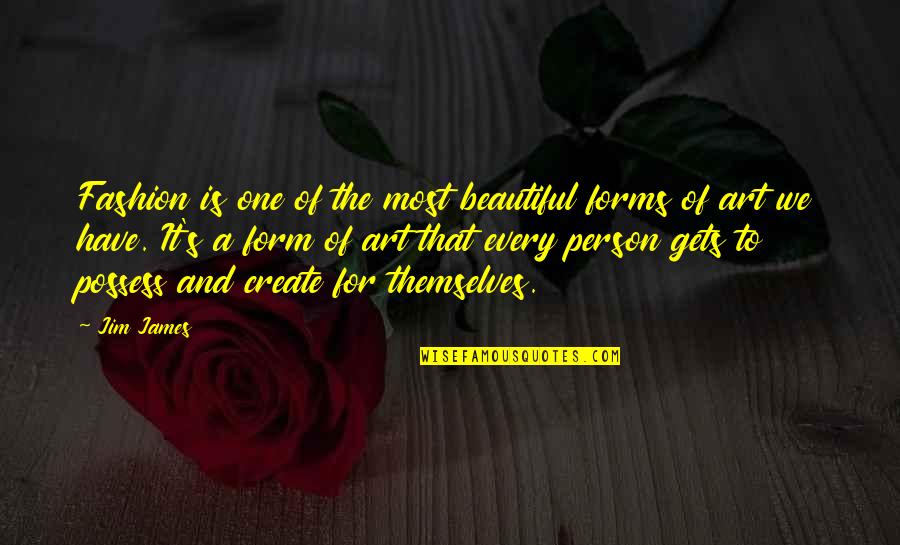 Fashion is one of the most beautiful forms of art we have. It's a form of art that every person gets to possess and create for themselves.
—
Jim James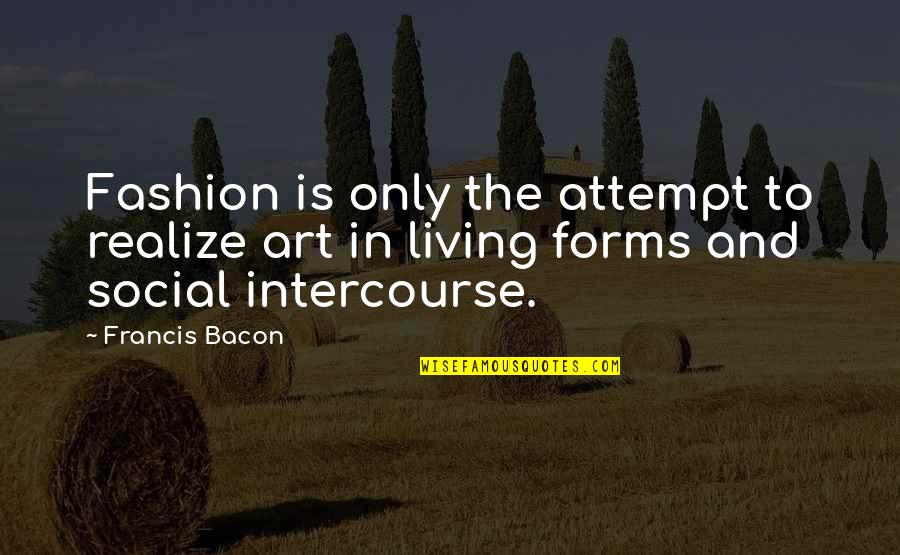 Fashion is only the attempt to realize art in living forms and social intercourse.
—
Francis Bacon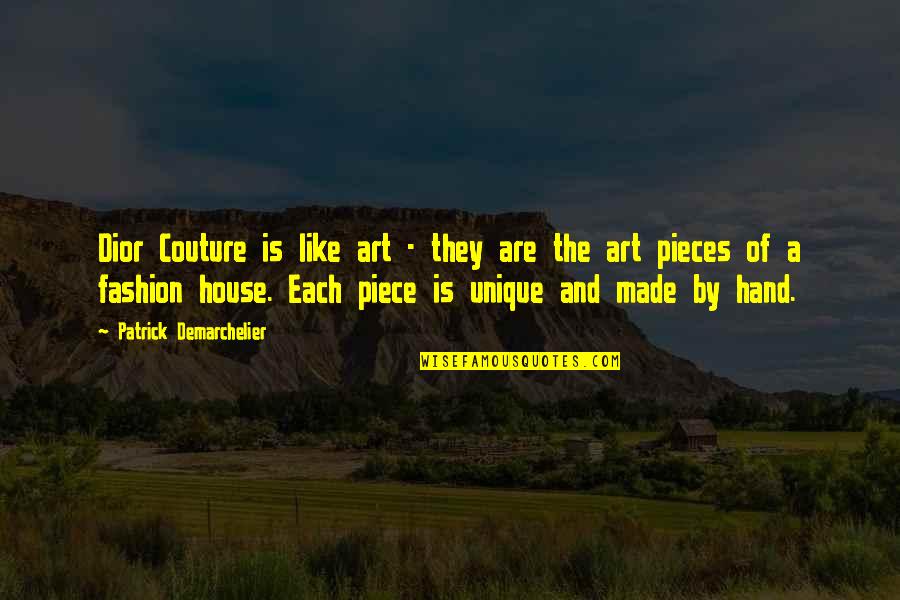 Dior Couture is like art - they are the art pieces of a fashion house. Each piece is unique and made by hand.
—
Patrick Demarchelier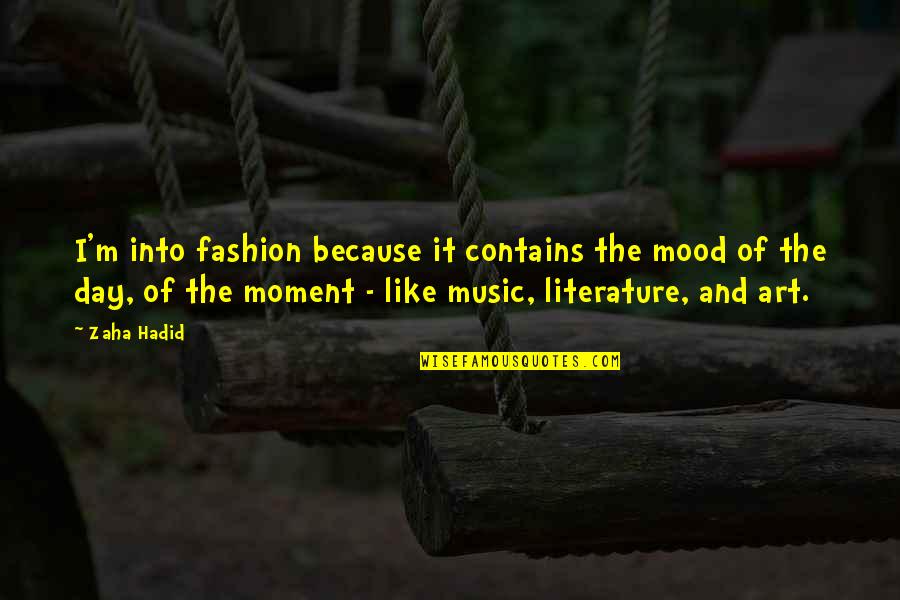 I'm into fashion because it contains the mood of the day, of the moment - like music, literature, and art.
—
Zaha Hadid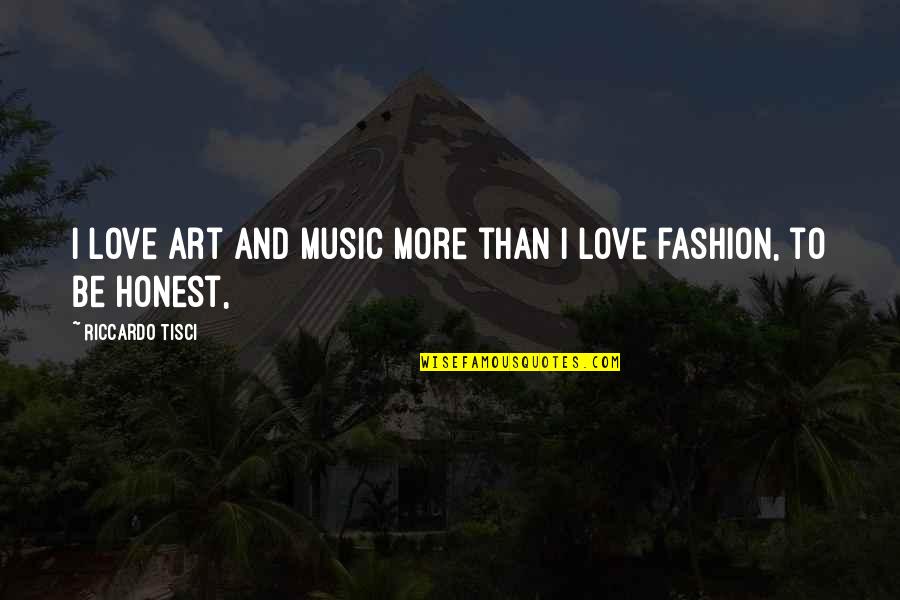 I love art and music more than I love fashion, to be honest,
—
Riccardo Tisci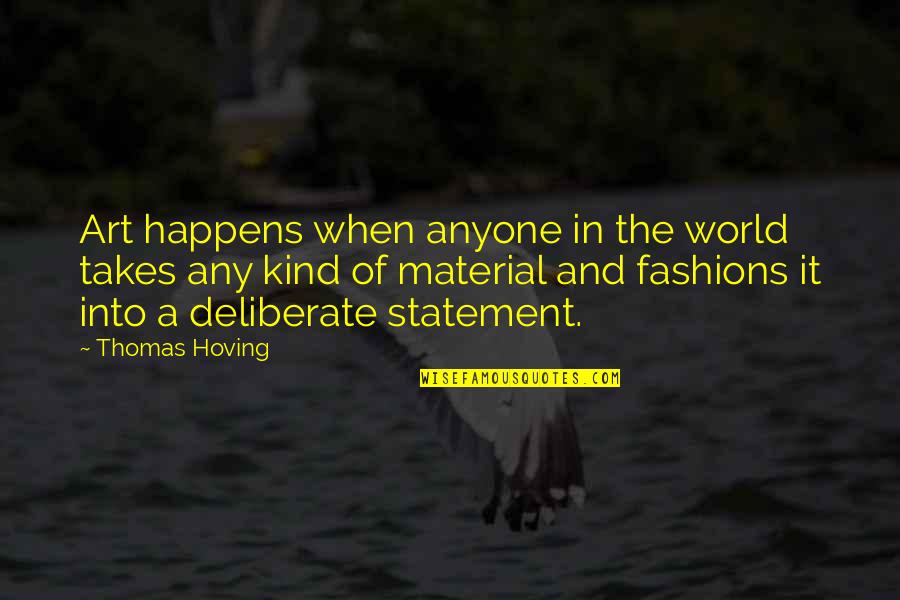 Art happens when anyone in the world takes any kind of material and fashions it into a deliberate statement.
—
Thomas Hoving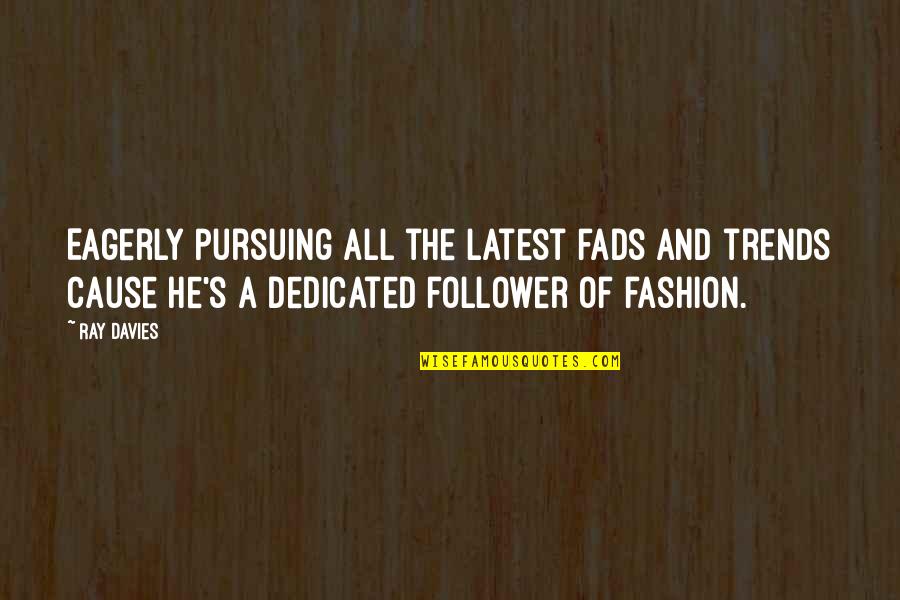 Eagerly pursuing all the latest fads and trends cause he's a dedicated follower of fashion.
—
Ray Davies
Art is the way people see things, and I think it's great when individuals can find in fashion something they truly believe is artistic.
—
Olivier Theyskens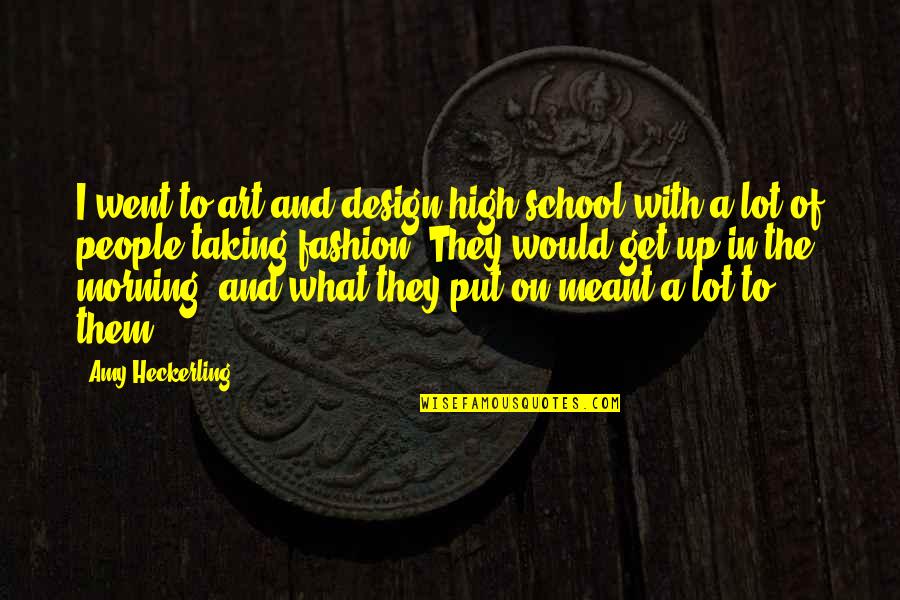 I went to art and design high school with a lot of people taking fashion. They would get up in the morning, and what they put on meant a lot to them.
—
Amy Heckerling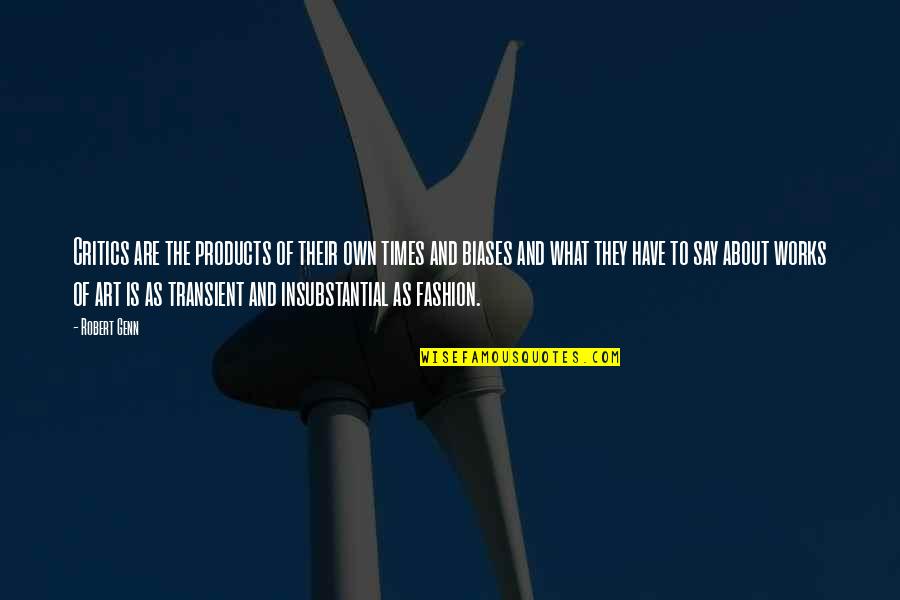 Critics are the products of their own times and biases and what they have to say about works of art is as transient and insubstantial as fashion.
—
Robert Genn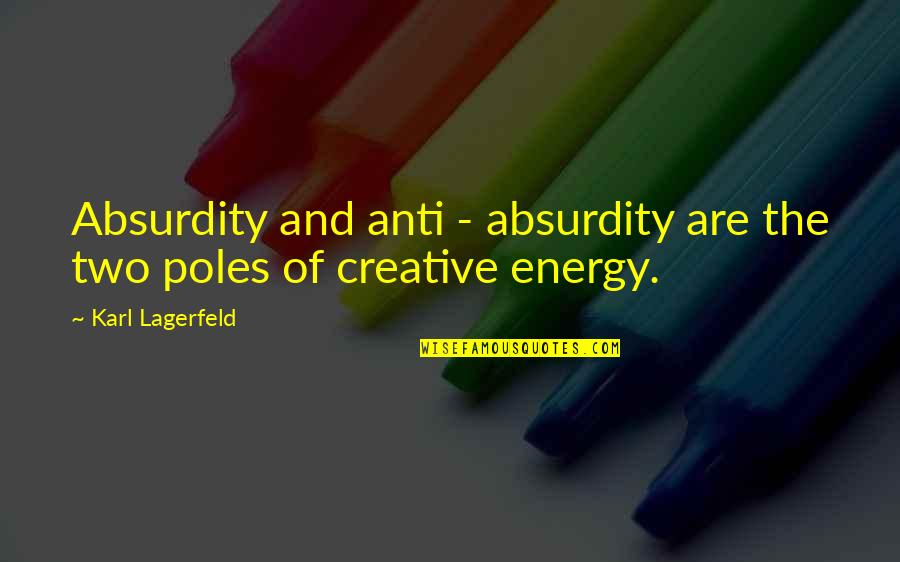 Absurdity and anti - absurdity are the two poles of creative energy.
—
Karl Lagerfeld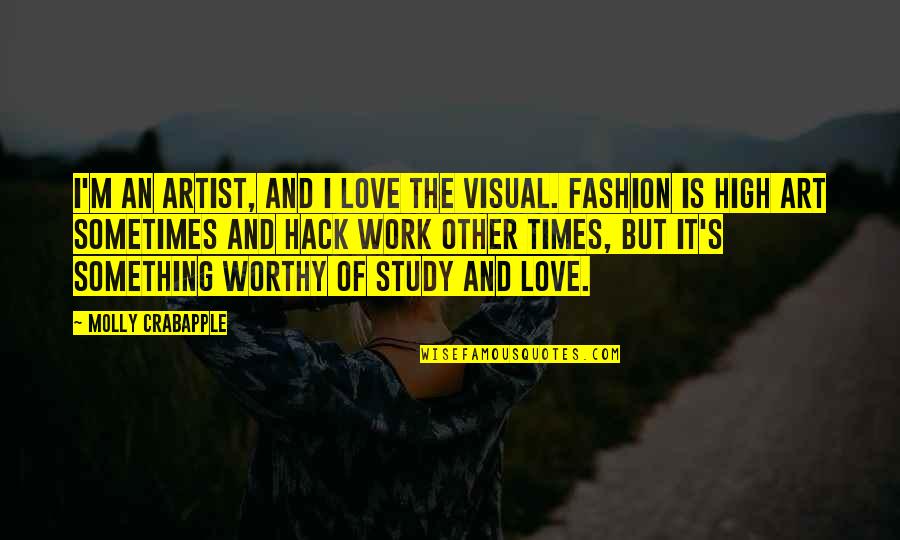 I'm an artist, and I love the visual. Fashion is high art sometimes and hack work other times, but it's something worthy of study and love.
—
Molly Crabapple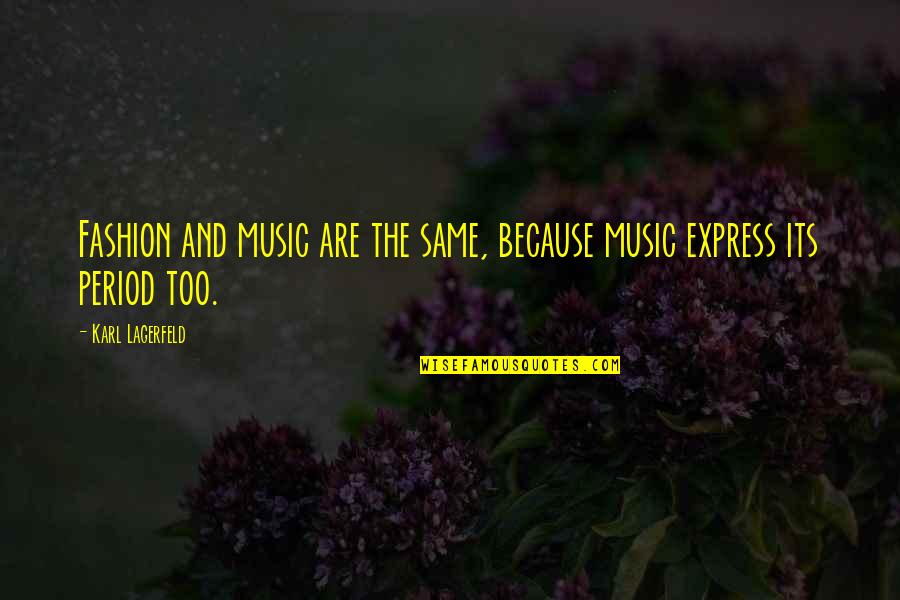 Fashion and music are the same, because music express its period too.
—
Karl Lagerfeld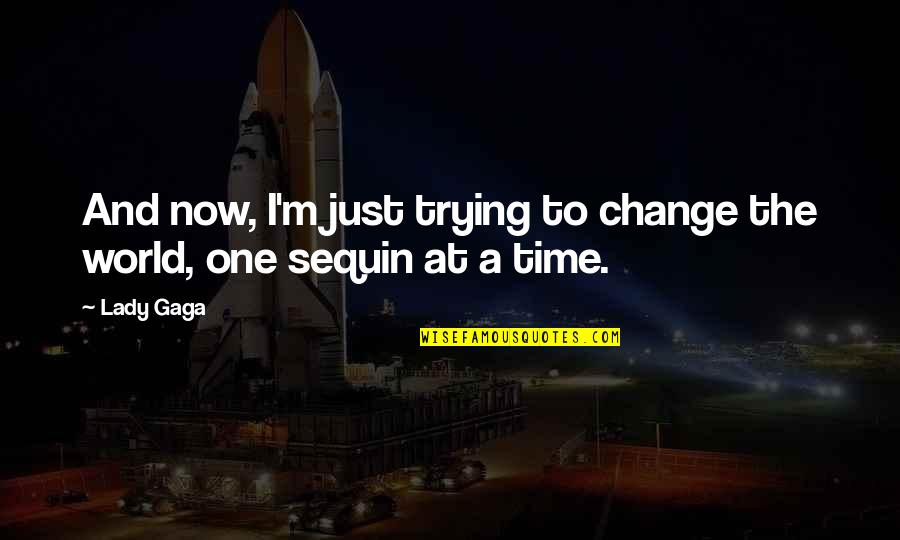 And now, I'm just trying to change the world, one sequin at a time.
—
Lady Gaga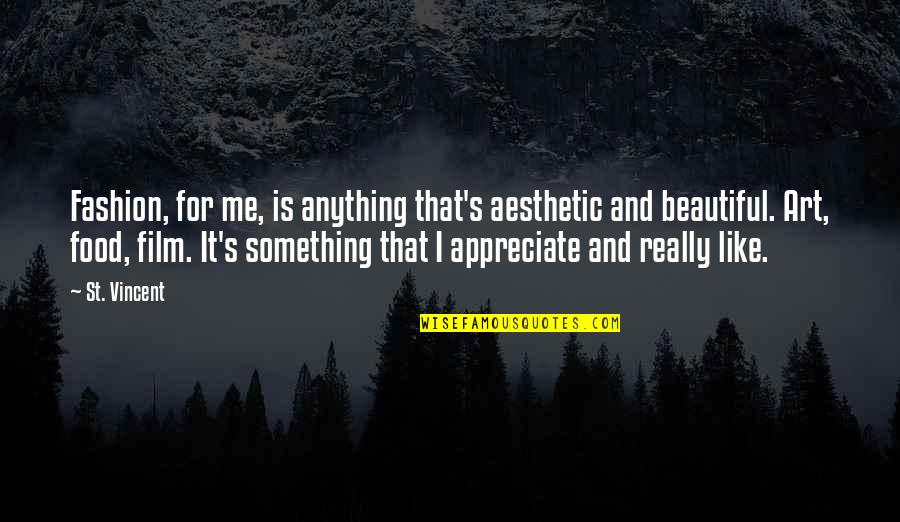 Fashion, for me, is anything that's aesthetic and beautiful. Art, food, film. It's something that I appreciate and really like. —
St. Vincent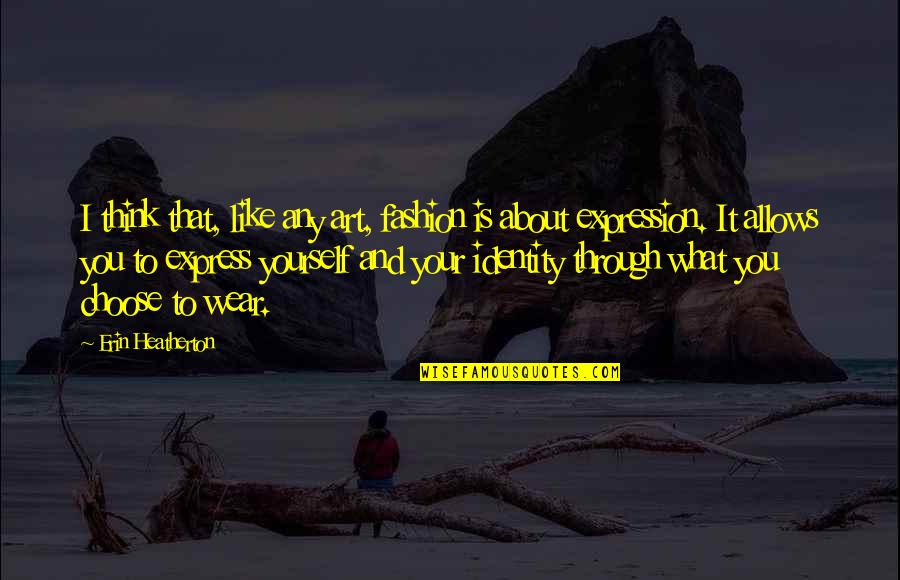 I think that, like any art, fashion is about expression. It allows you to express yourself and your identity through what you choose to wear. —
Erin Heatherton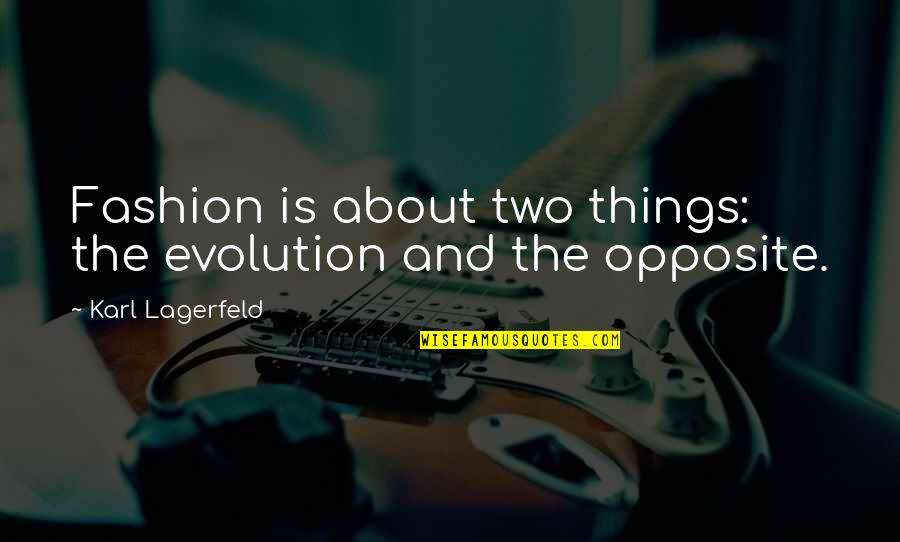 Fashion is about two things: the evolution and the opposite. —
Karl Lagerfeld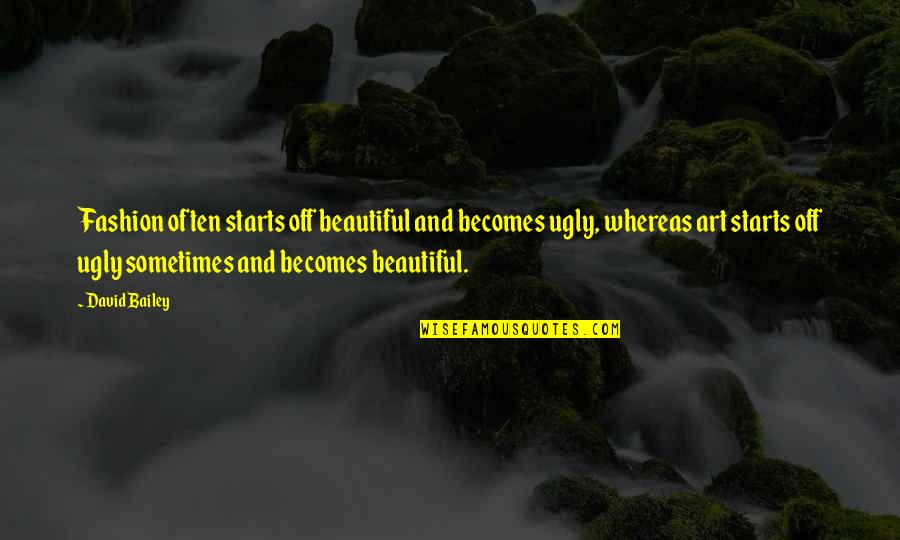 Fashion often starts off beautiful and becomes ugly, whereas art starts off ugly sometimes and becomes beautiful. —
David Bailey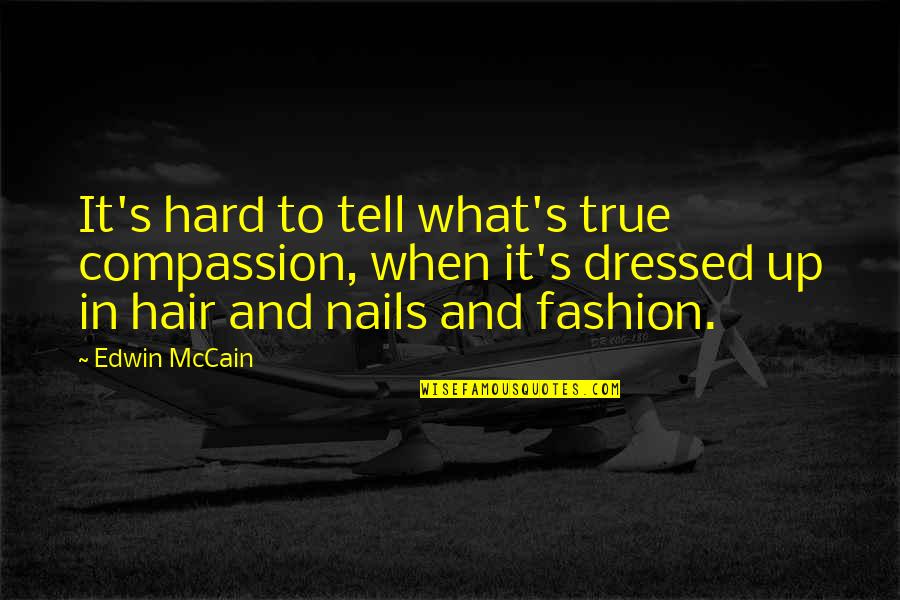 It's hard to tell what's true compassion, when it's dressed up in hair and nails and fashion. —
Edwin McCain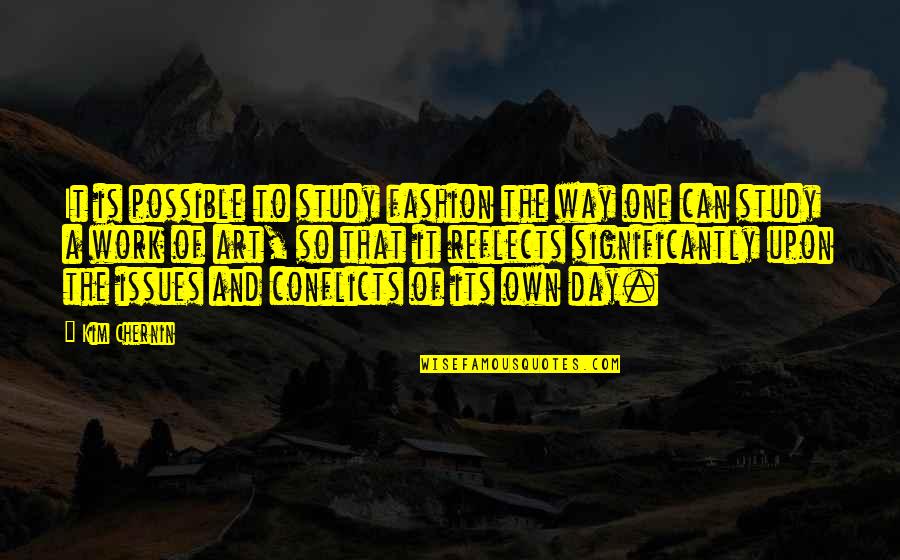 It is possible to study fashion the way one can study a work of art, so that it reflects significantly upon the issues and conflicts of its own day. —
Kim Chernin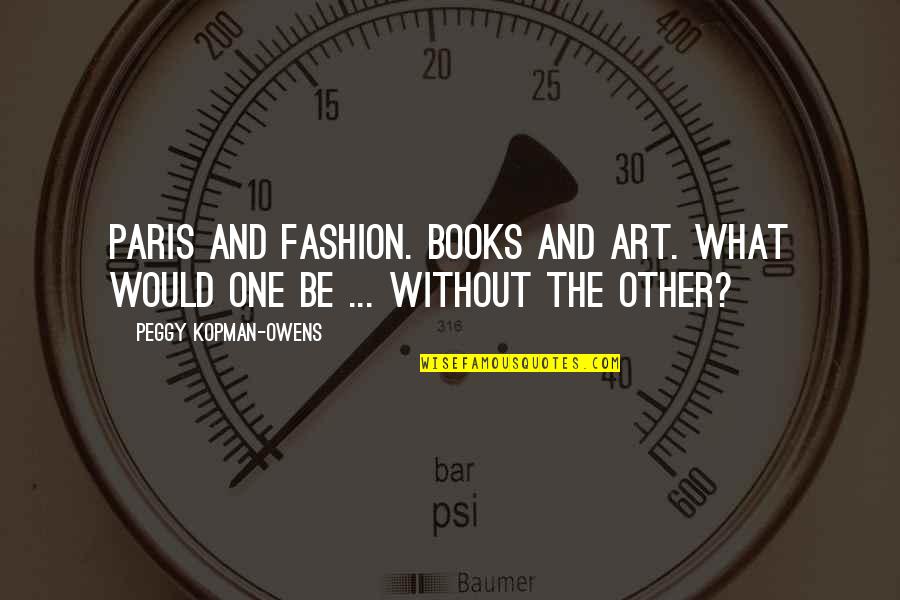 Paris and Fashion. Books and Art. What would one be ... without the other? —
Peggy Kopman-Owens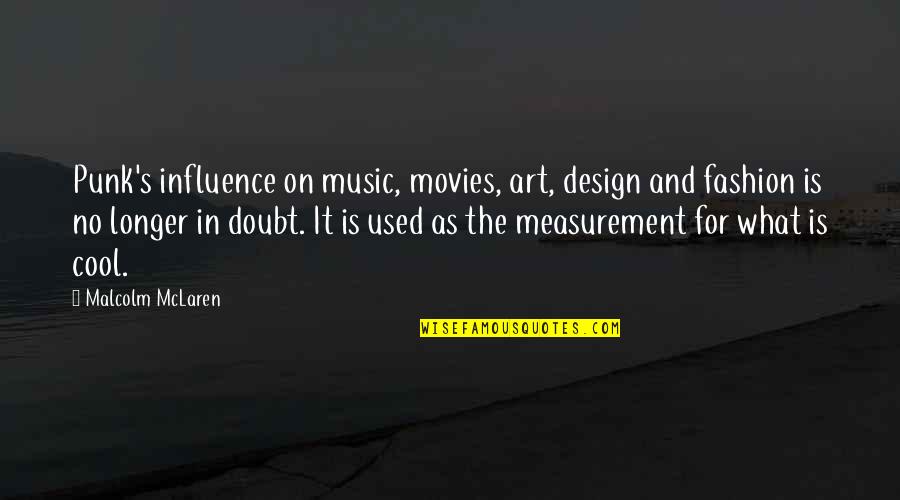 Punk's influence on music, movies, art, design and fashion is no longer in doubt. It is used as the measurement for what is cool. —
Malcolm McLaren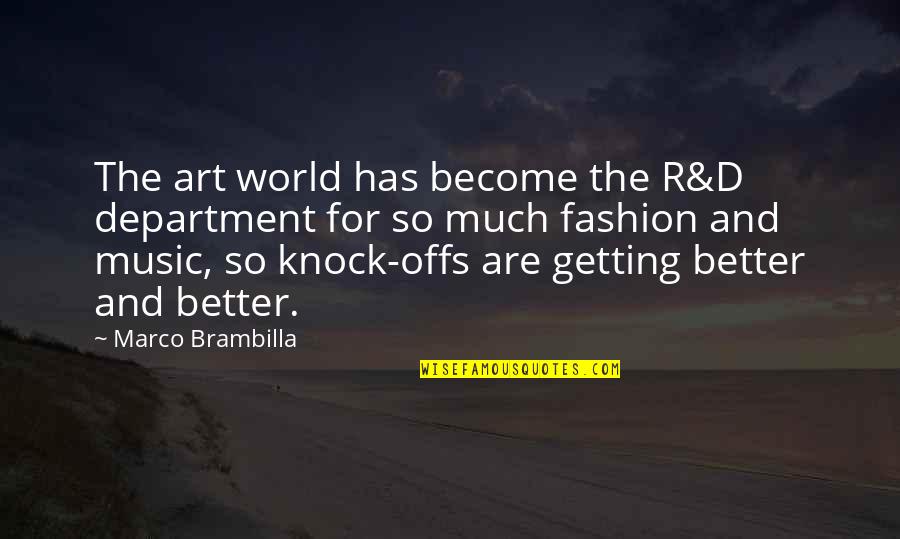 The art world has become the R&D department for so much fashion and music, so knock-offs are getting better and better. —
Marco Brambilla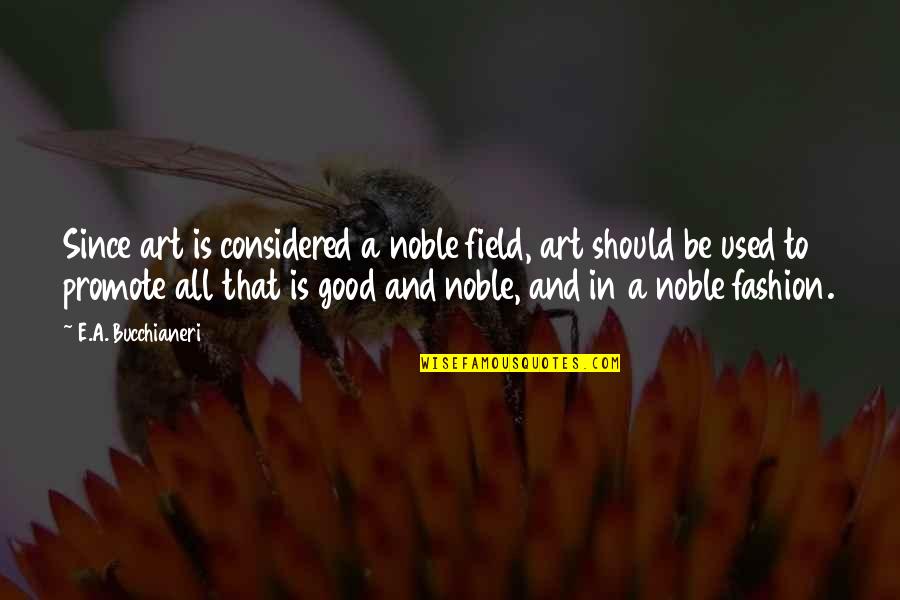 Since art is considered a noble field, art should be used to promote all that is good and noble, and in a noble fashion. —
E.A. Bucchianeri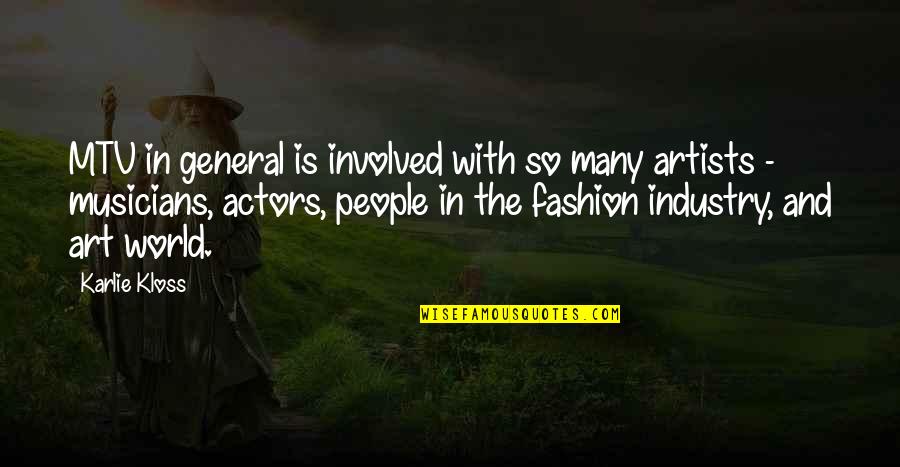 MTV in general is involved with so many artists - musicians, actors, people in the fashion industry, and art world. —
Karlie Kloss
One of the things I love about opera is that it's the combination of all the art forms, and certainly the world of fashion is a big deal in it. —
Joyce DiDonato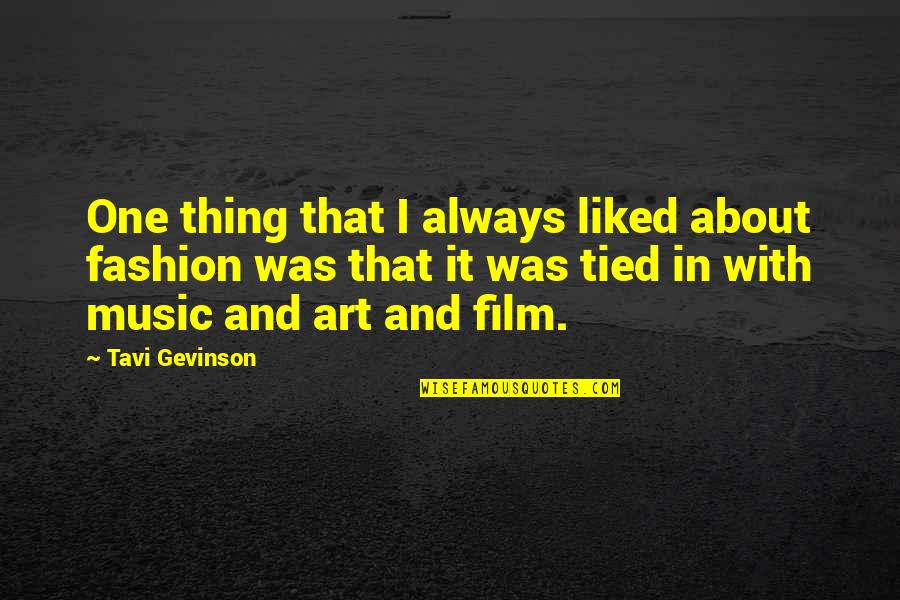 One thing that I always liked about fashion was that it was tied in with music and art and film. —
Tavi Gevinson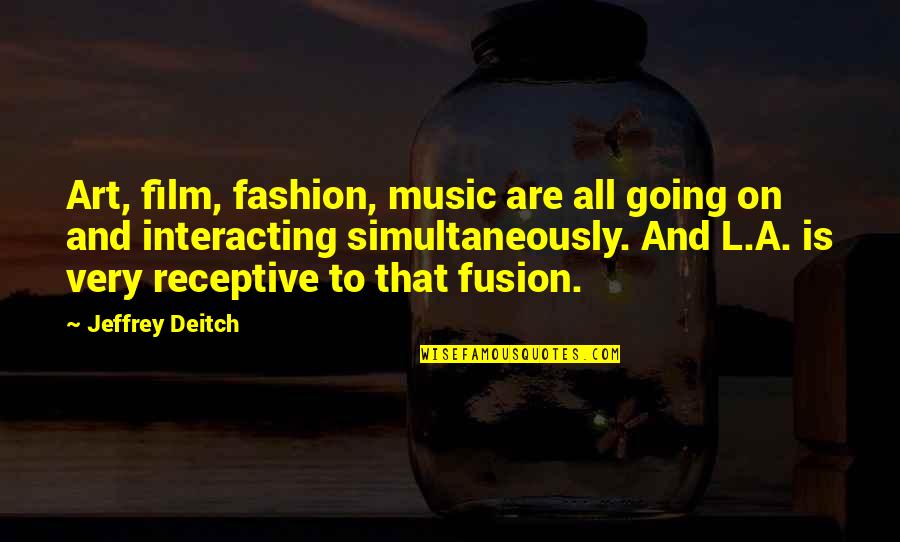 Art, film, fashion, music are all going on and interacting simultaneously. And L.A. is very receptive to that fusion. —
Jeffrey Deitch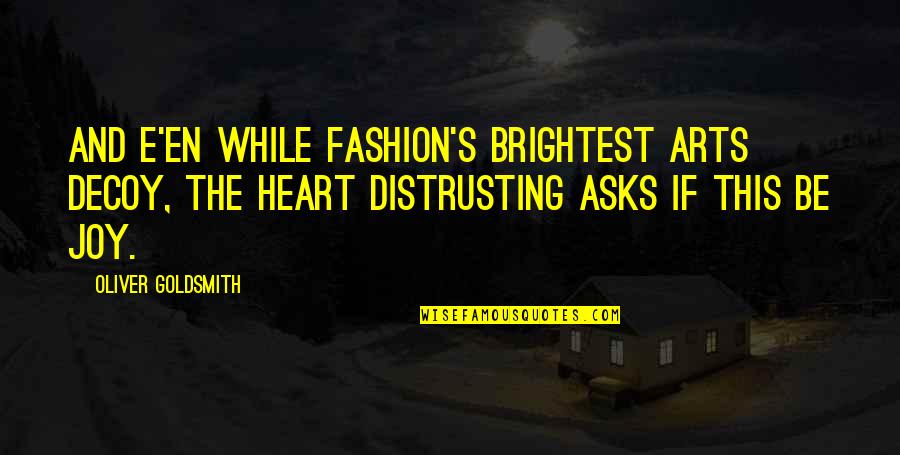 And e'en while fashion's brightest arts decoy, The heart distrusting asks if this be joy. —
Oliver Goldsmith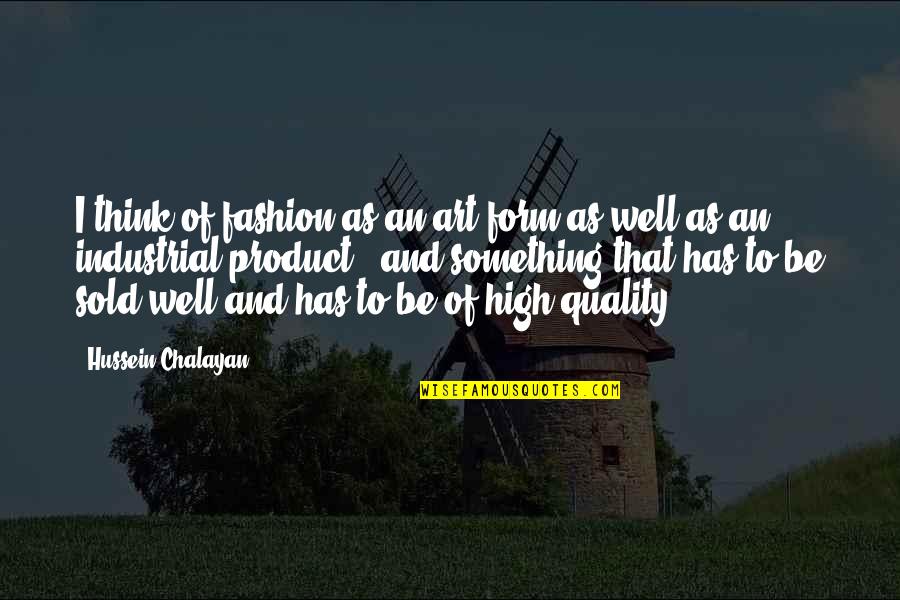 I think of fashion as an art form as well as an industrial product - and something that has to be sold well and has to be of high quality. —
Hussein Chalayan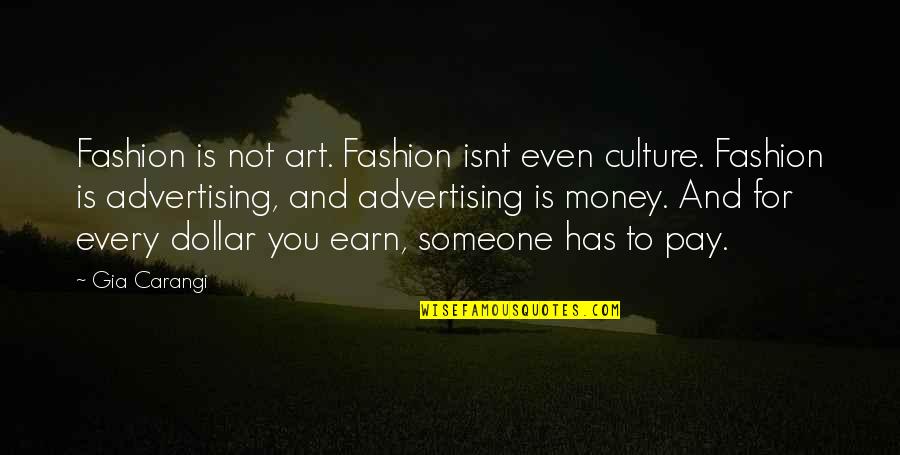 Fashion is not art. Fashion isnt even culture. Fashion is advertising, and advertising is money. And for every dollar you earn, someone has to pay. —
Gia Carangi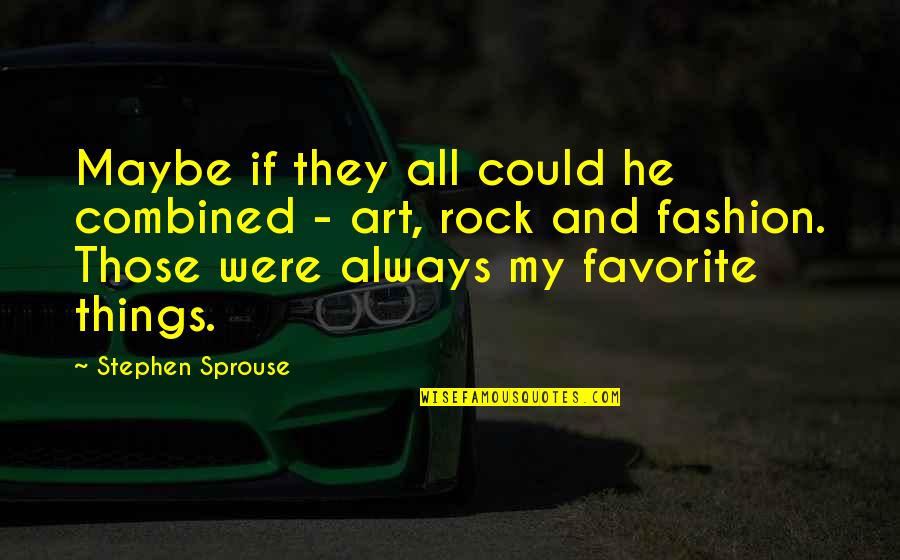 Maybe if they all could he combined - art, rock and fashion. Those were always my favorite things. —
Stephen Sprouse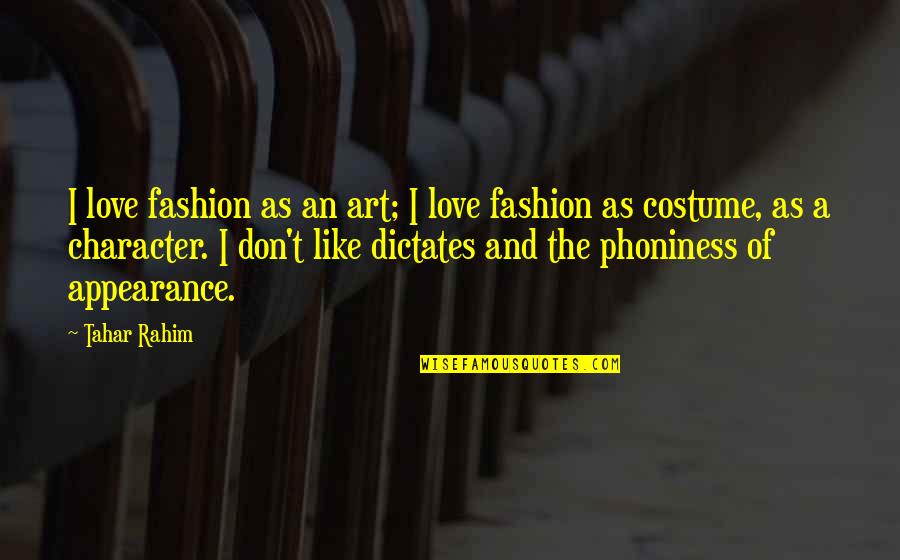 I love fashion as an art; I love fashion as costume, as a character. I don't like dictates and the phoniness of appearance. —
Tahar Rahim
For me, Chanel is like music. There are certain notes and you have to make another tune with them —
Karl Lagerfeld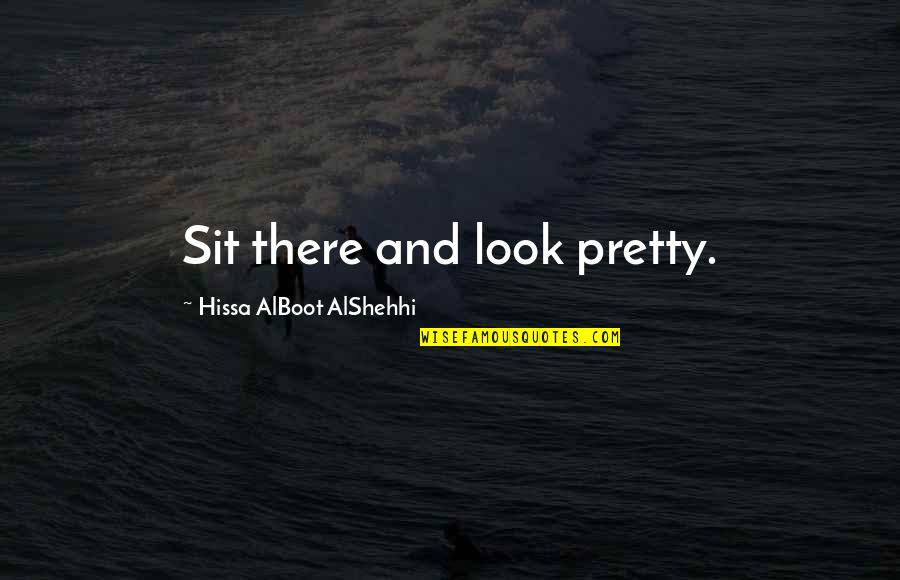 Sit there and look pretty. —
Hissa AlBoot AlShehhi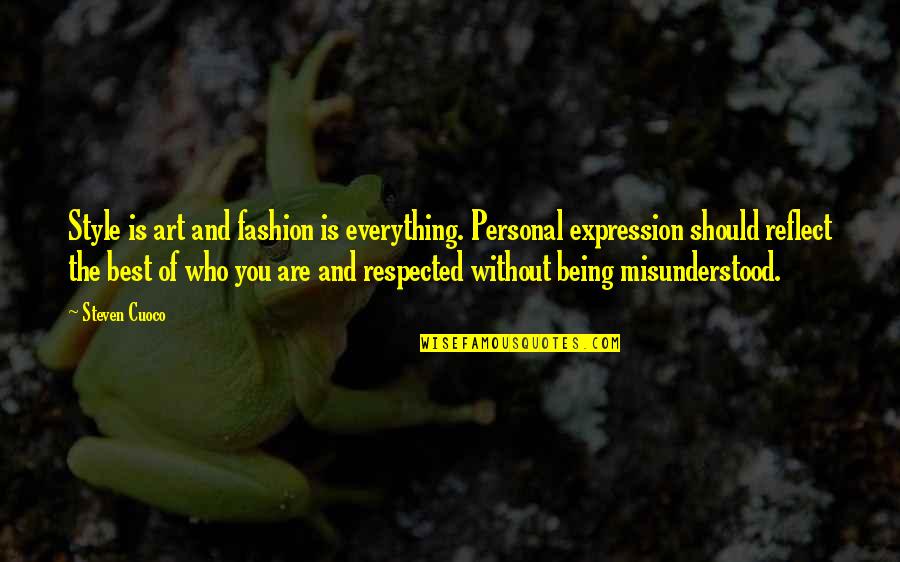 Style is art and fashion is everything. Personal expression should reflect the best of who you are and respected without being misunderstood. —
Steven Cuoco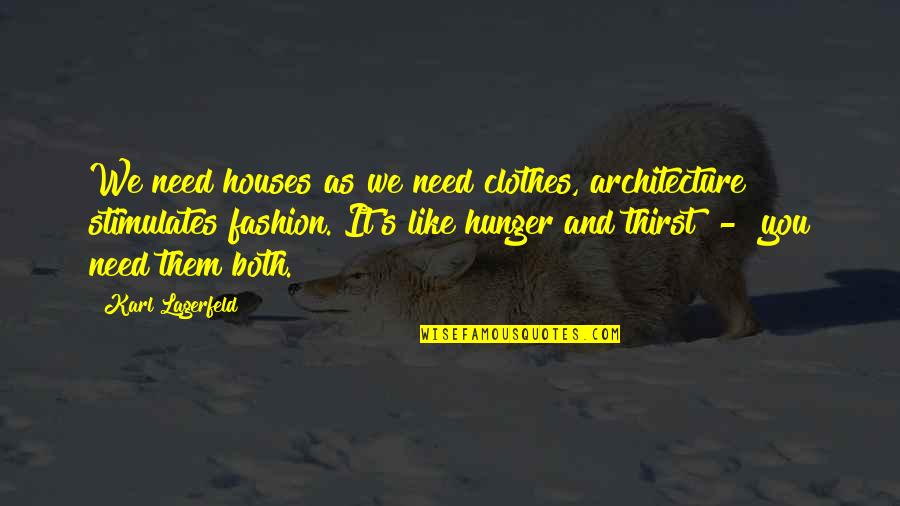 We need houses as we need clothes, architecture stimulates fashion. It's like hunger and thirst - you need them both. —
Karl Lagerfeld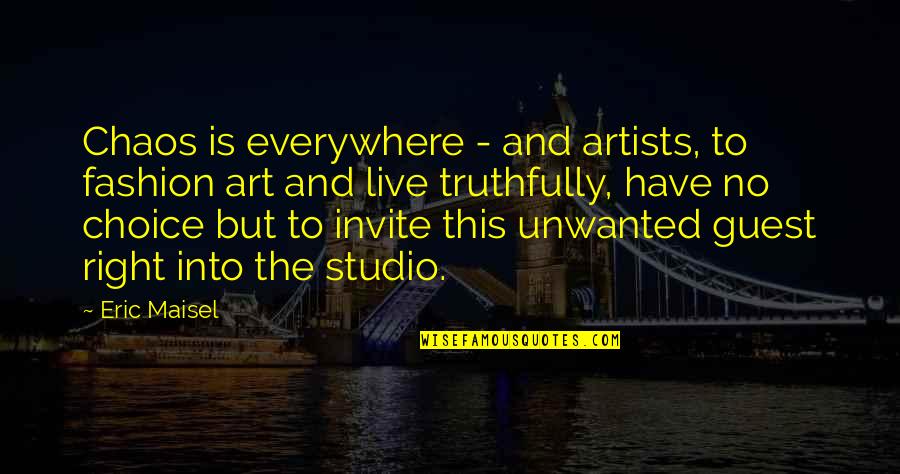 Chaos is everywhere - and artists, to fashion art and live truthfully, have no choice but to invite this unwanted guest right into the studio. —
Eric Maisel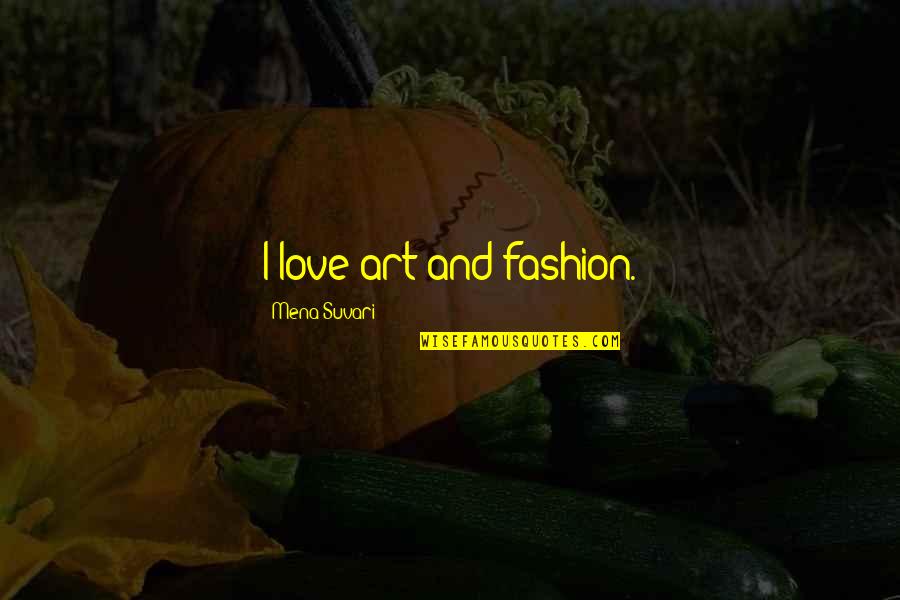 I love art and fashion. —
Mena Suvari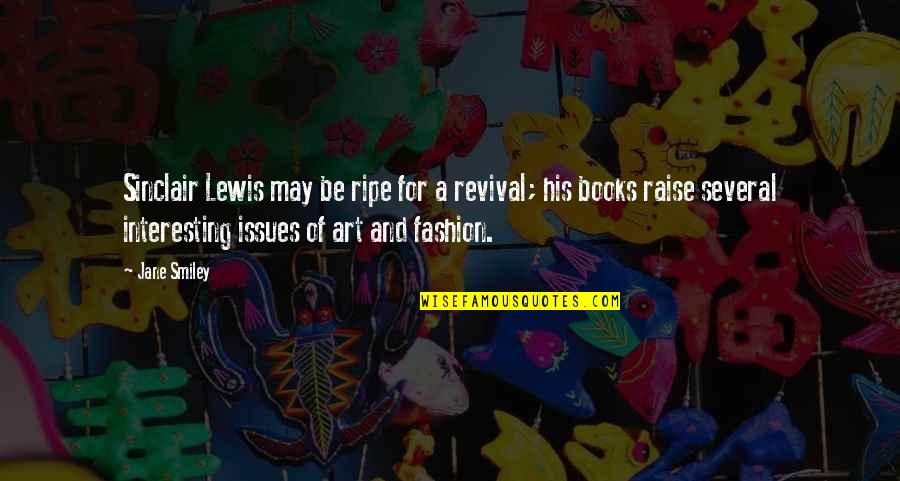 Sinclair Lewis may be ripe for a revival; his books raise several interesting issues of art and fashion. —
Jane Smiley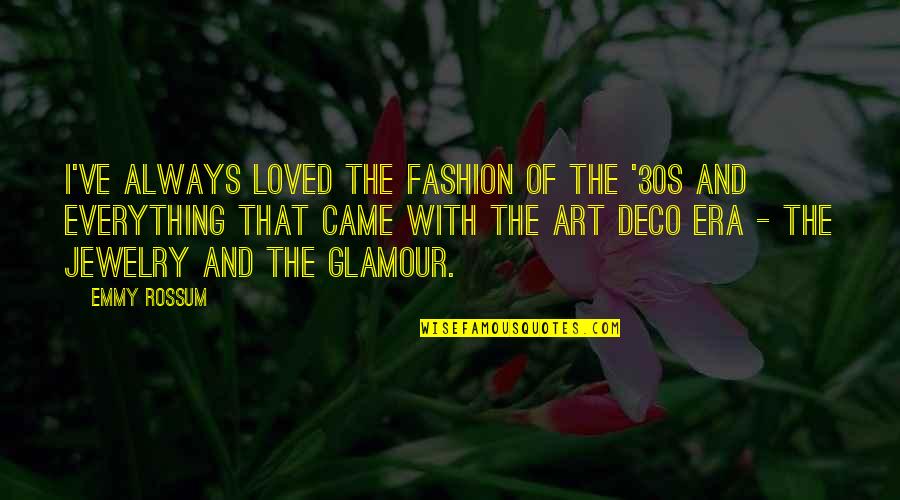 I've always loved the fashion of the '30s and everything that came with the Art Deco era - the jewelry and the glamour. —
Emmy Rossum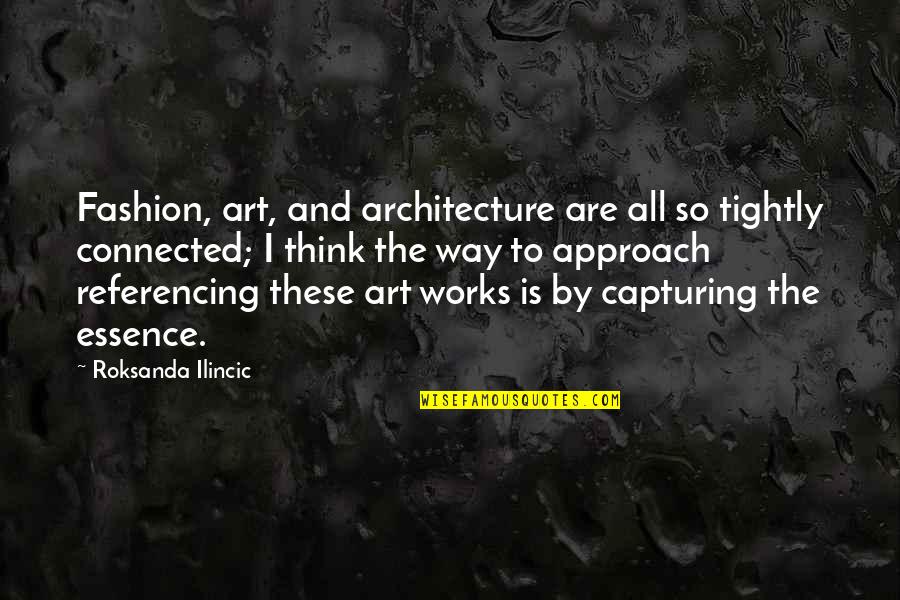 Fashion, art, and architecture are all so tightly connected; I think the way to approach referencing these art works is by capturing the essence. —
Roksanda Ilincic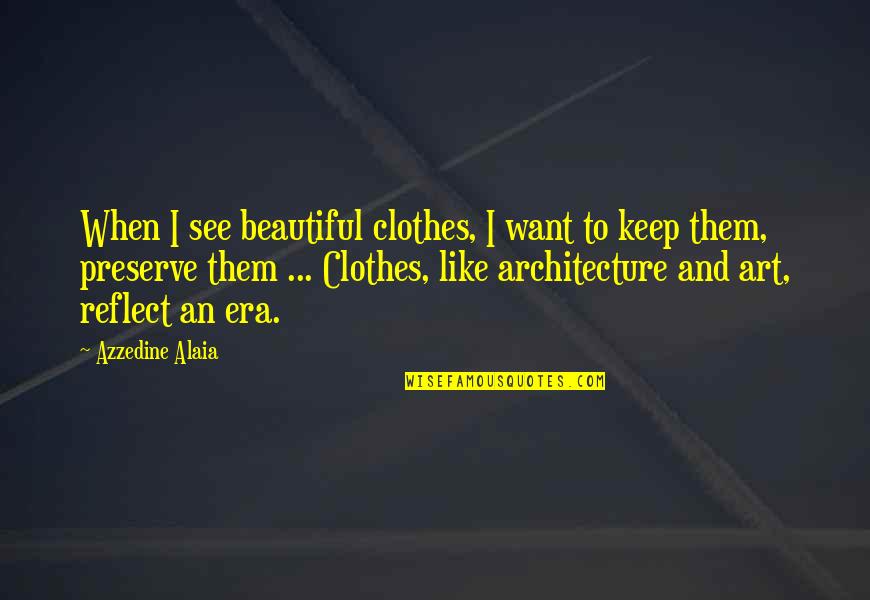 When I see beautiful clothes, I want to keep them, preserve them ... Clothes, like architecture and art, reflect an era. —
Azzedine Alaia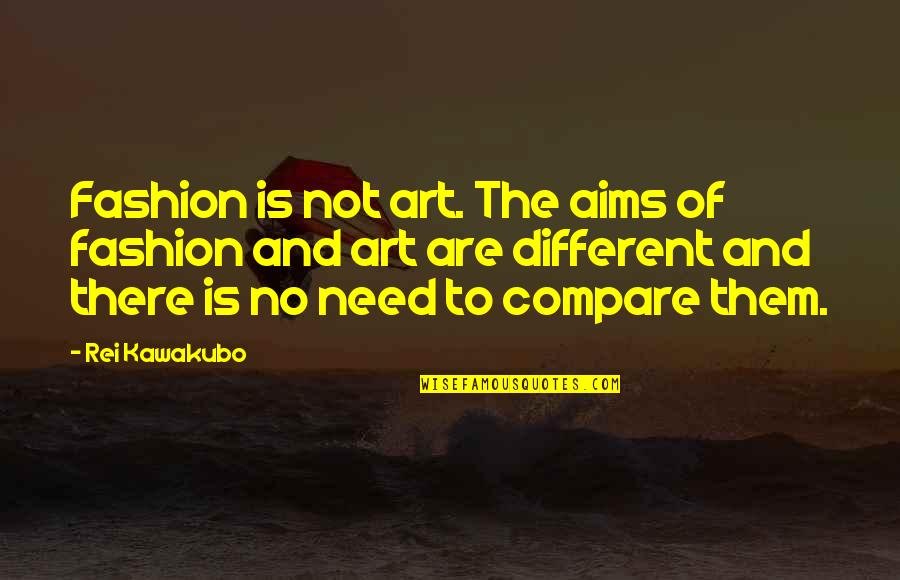 Fashion is not art. The aims of
fashion and art
are different and there is no need to compare them. —
Rei Kawakubo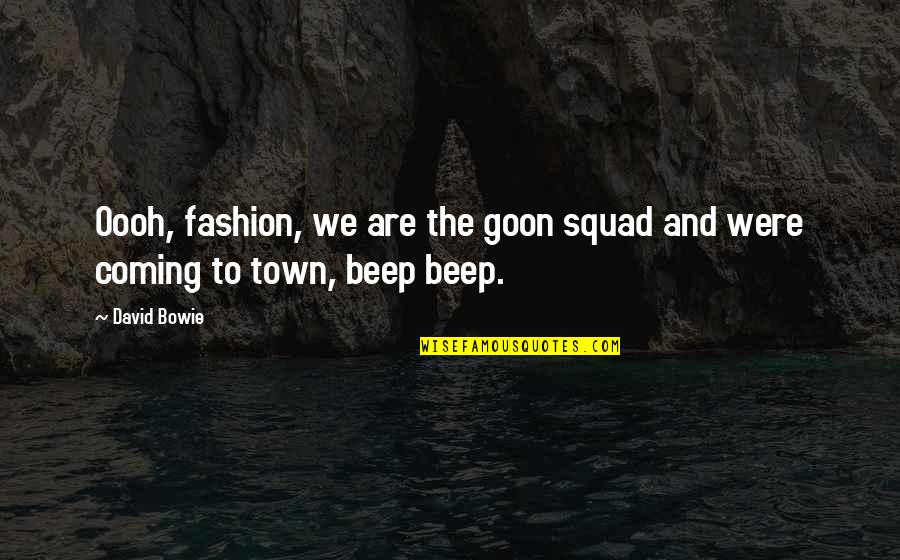 Oooh, fashion, we are the goon squad and were coming to town, beep beep. —
David Bowie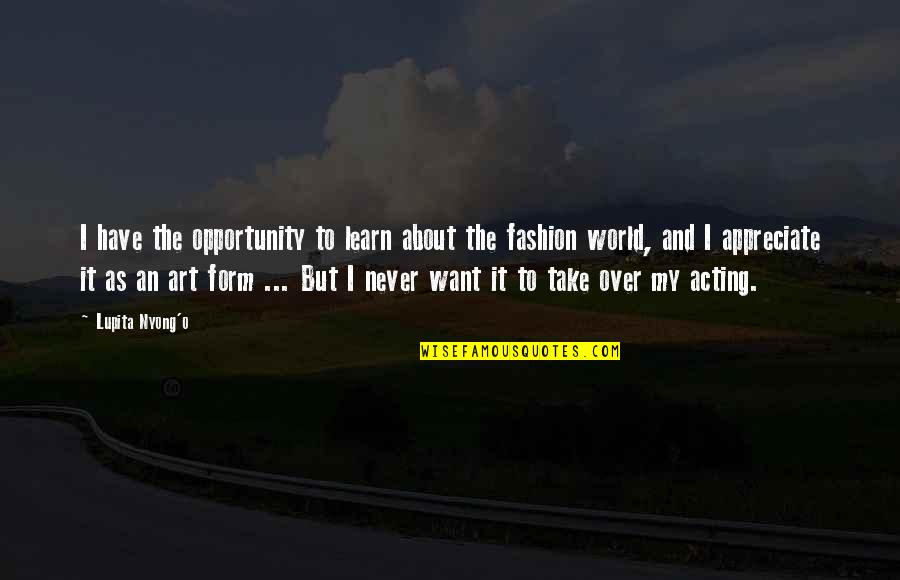 I have the opportunity to learn about the fashion world, and I appreciate it as an art form ... But I never want it to take over my acting. —
Lupita Nyong'o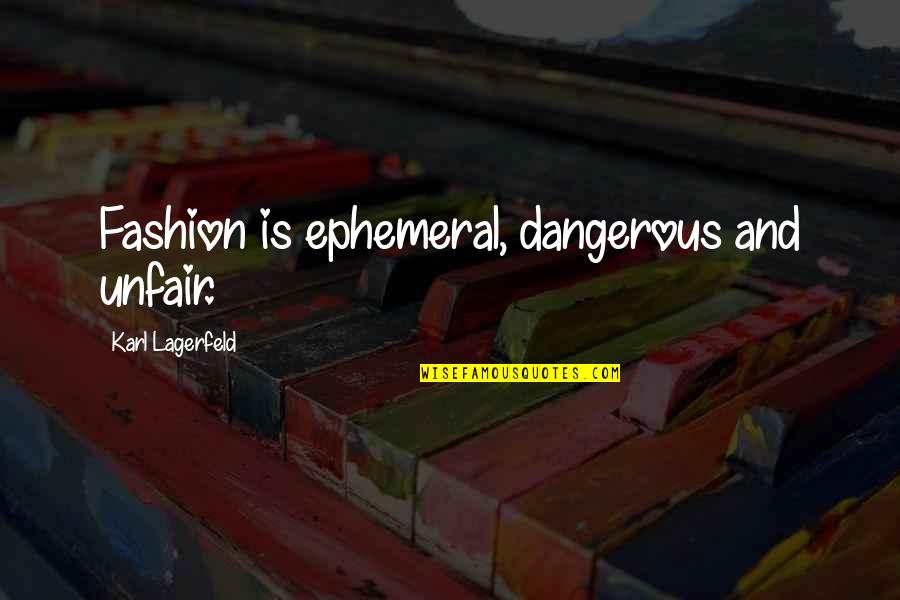 Fashion is ephemeral, dangerous and unfair. —
Karl Lagerfeld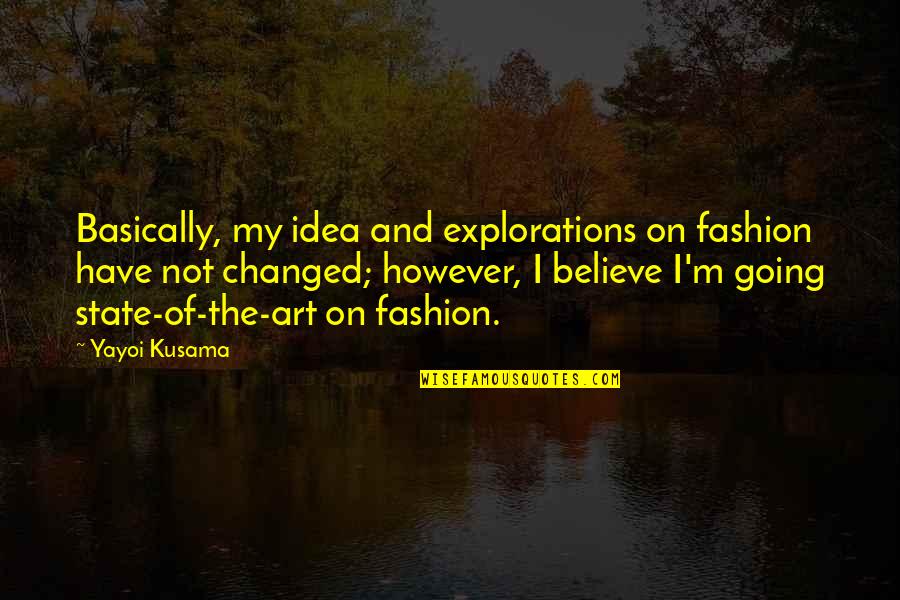 Basically, my idea and explorations on fashion have not changed; however, I believe I'm going state-of-the-art on fashion. —
Yayoi Kusama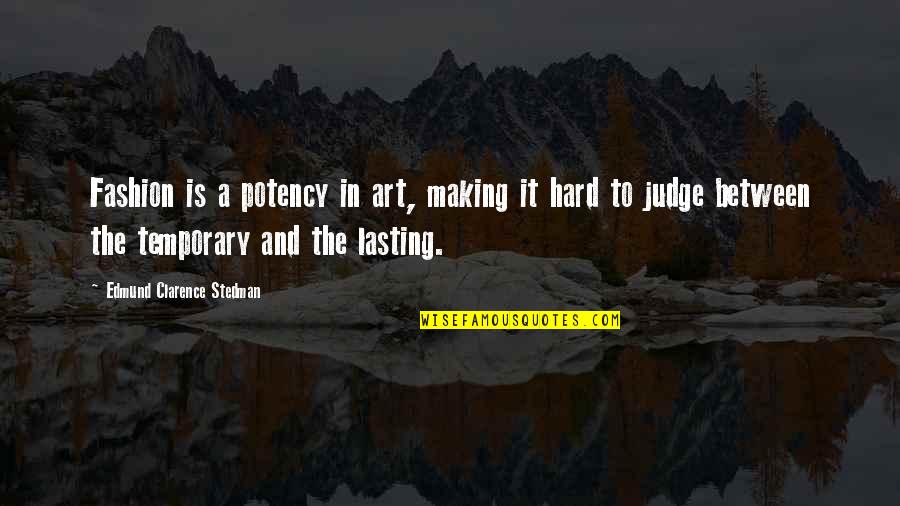 Fashion is a potency in art, making it hard to judge between the temporary and the lasting. —
Edmund Clarence Stedman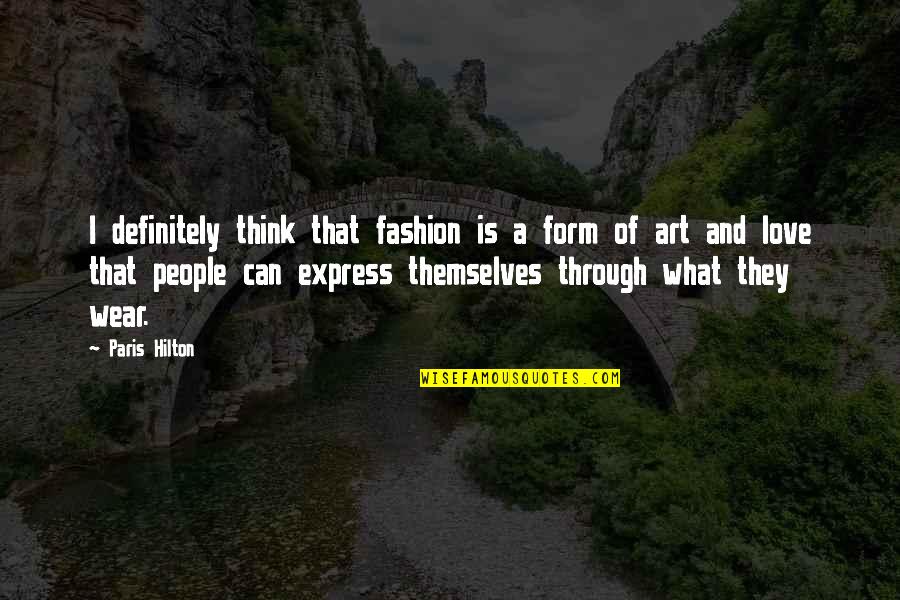 I definitely think that fashion is a form of art and love that people can express themselves through what they wear. —
Paris Hilton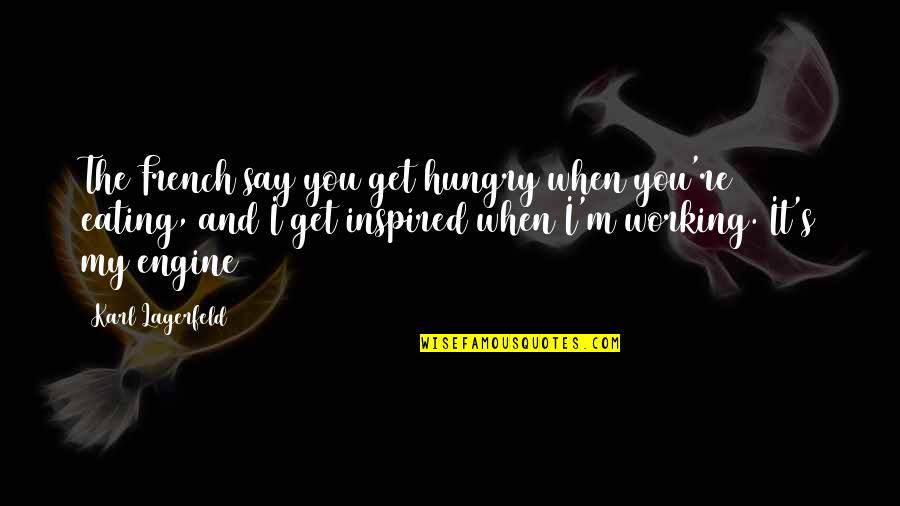 The French say you get hungry when you're eating, and I get inspired when I'm working. It's my engine —
Karl Lagerfeld