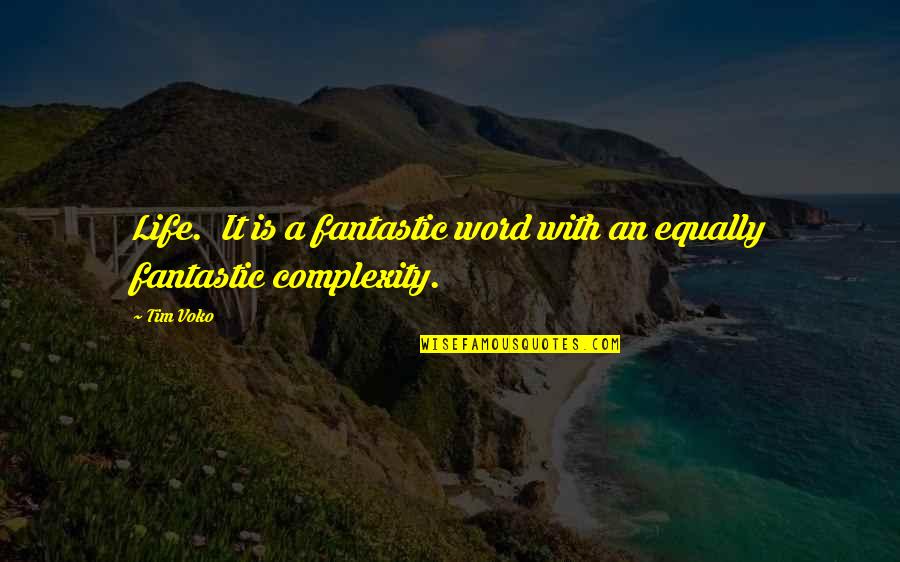 Life. It is a fantastic word with an equally fantastic complexity.
—
Tim Voko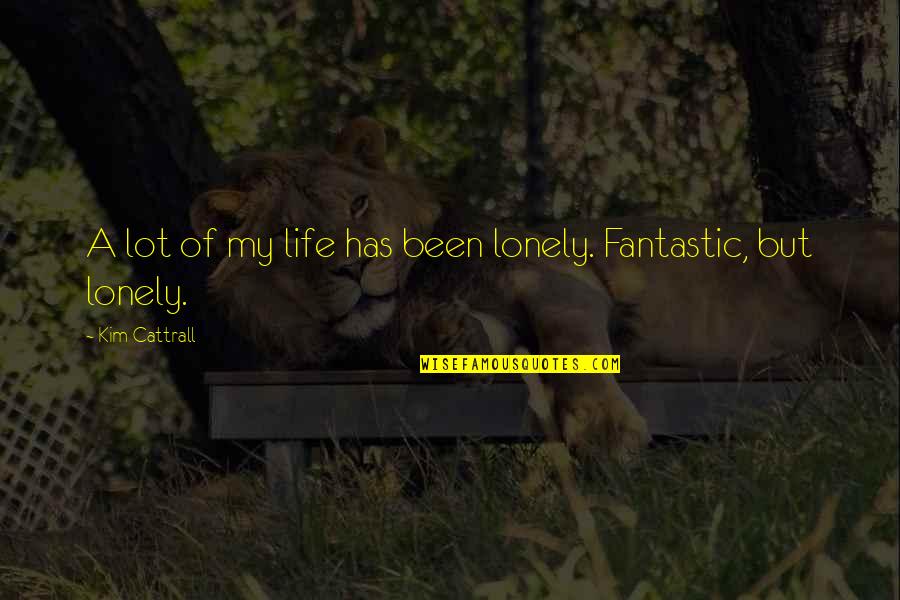 A lot of my life has been lonely. Fantastic, but lonely.
—
Kim Cattrall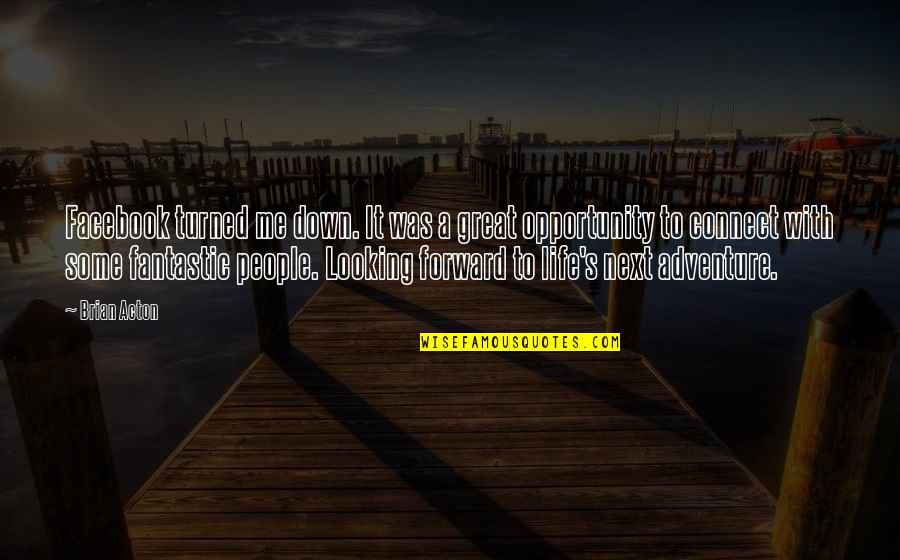 Facebook turned me down. It was a great opportunity to connect with some fantastic people. Looking forward to life's next adventure.
—
Brian Acton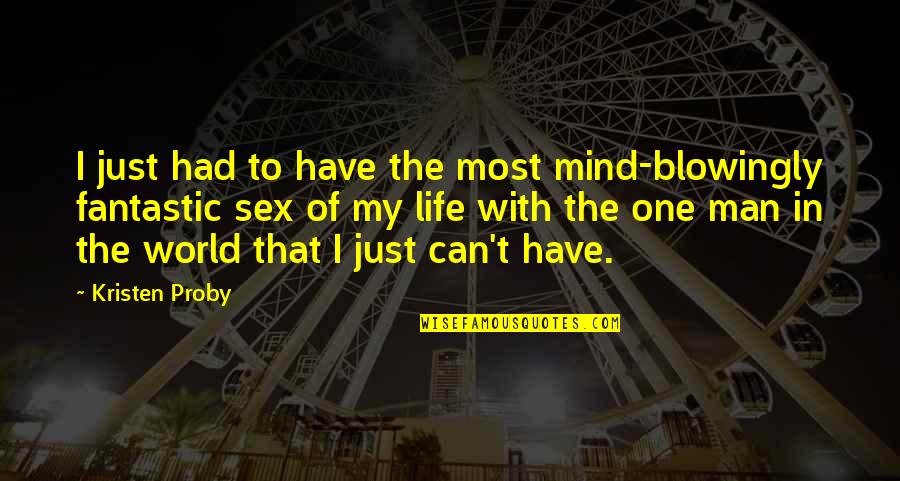 I just had to have the most mind-blowingly fantastic sex of my life with the one man in the world that I just can't have.
—
Kristen Proby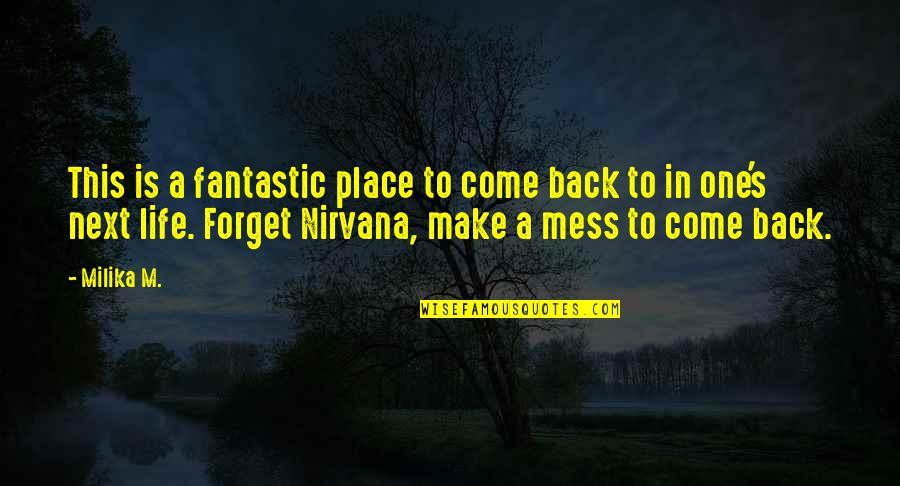 This is a fantastic place to come back to in one's next life. Forget Nirvana, make a mess to come back. —
Milika M.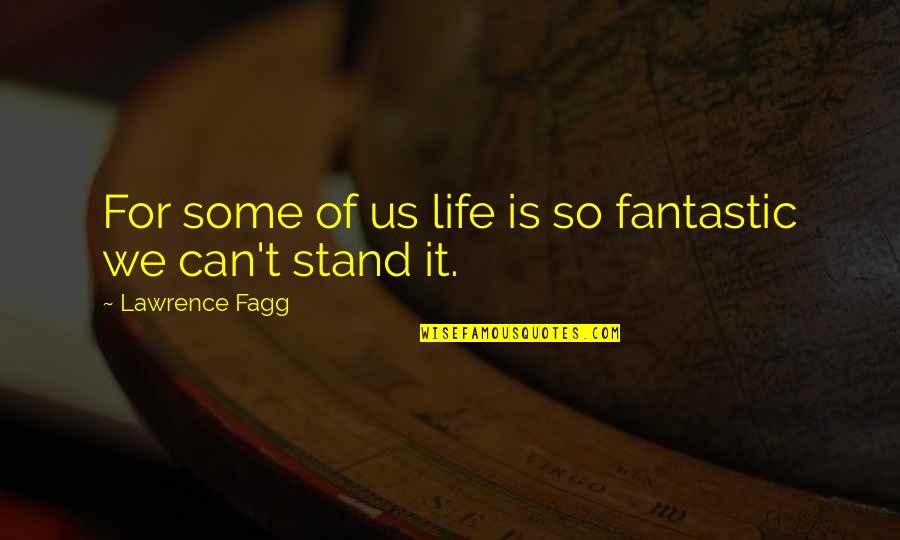 For some of us life is so fantastic we can't stand it. —
Lawrence Fagg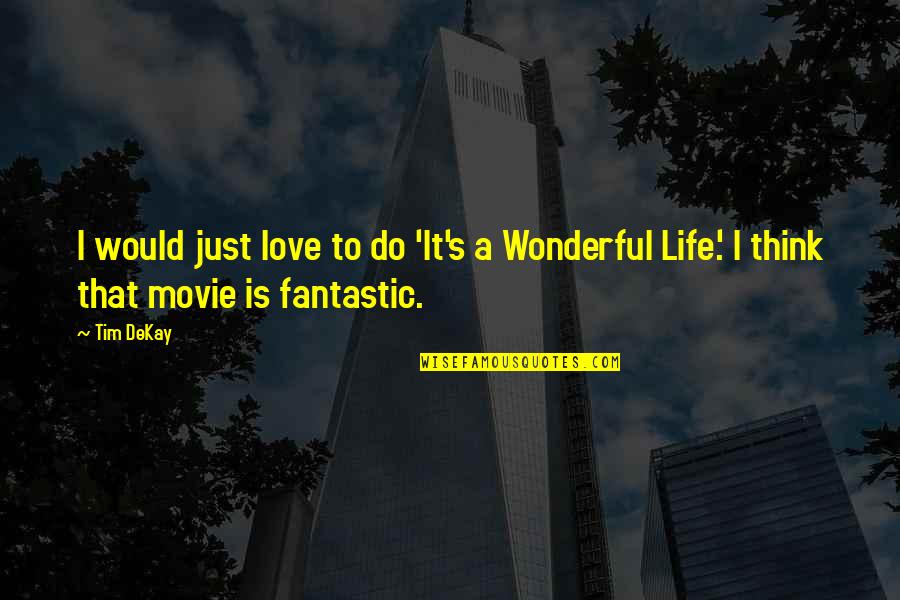 I would just love to do 'It's a Wonderful Life.' I think that movie is fantastic. —
Tim DeKay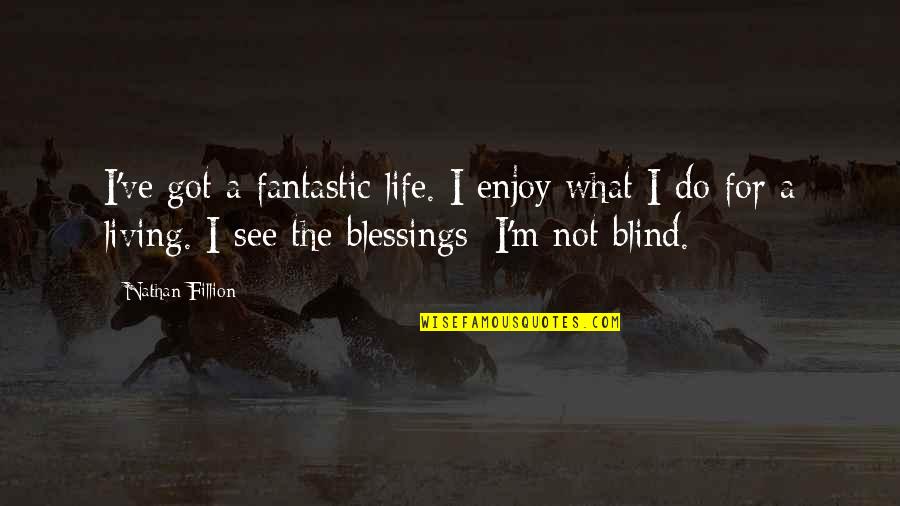 I've got a
fantastic life
. I enjoy what I do for a living. I see the blessings; I'm not blind. —
Nathan Fillion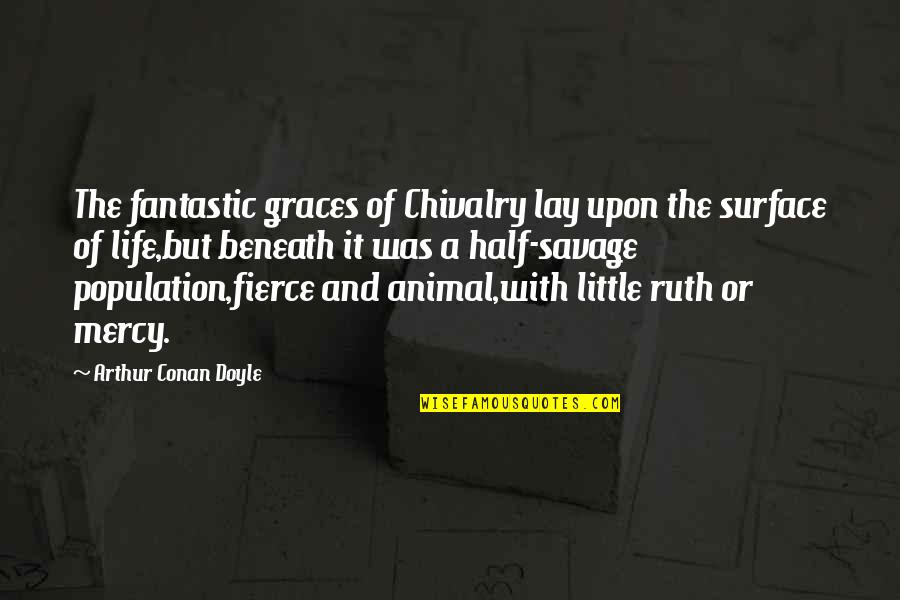 The fantastic graces of Chivalry lay upon the surface of life,but beneath it was a half-savage population,fierce and animal,with little ruth or mercy. —
Arthur Conan Doyle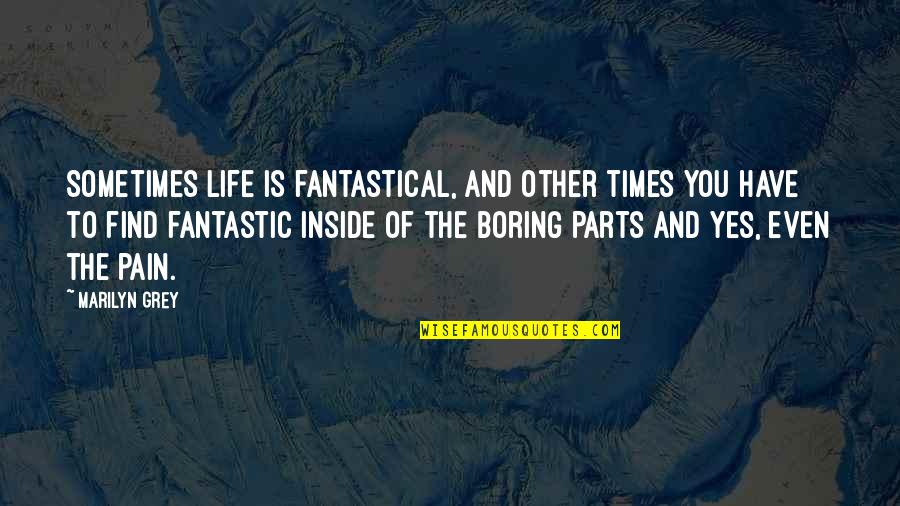 Sometimes life is fantastical, and other times you have to find fantastic inside of the boring parts and yes, even the pain. —
Marilyn Grey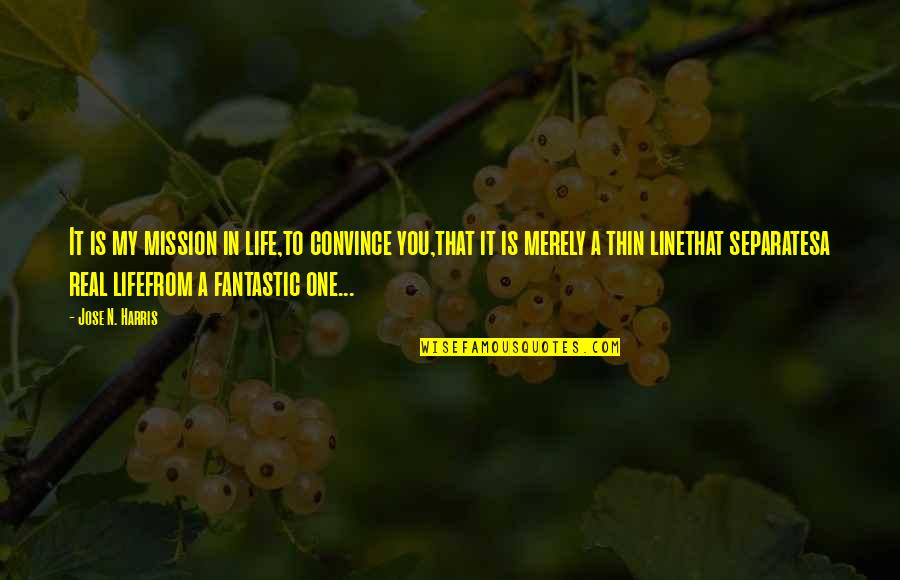 It is my mission in life,
to convince you,
that it is merely a thin line
that separates
a real life
from a fantastic one... —
Jose N. Harris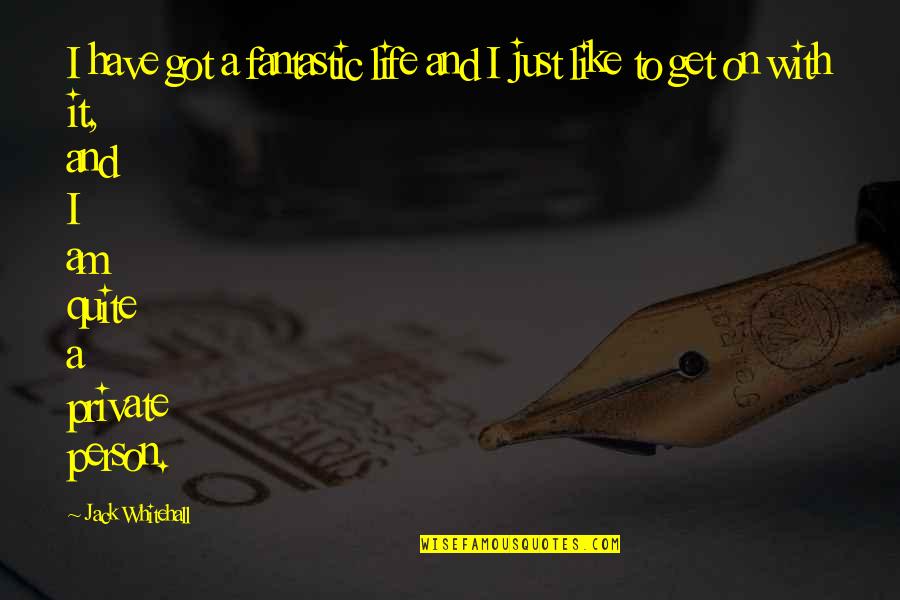 I have got a
fantastic life
and I just like to get on with it, and I am quite a private person. —
Jack Whitehall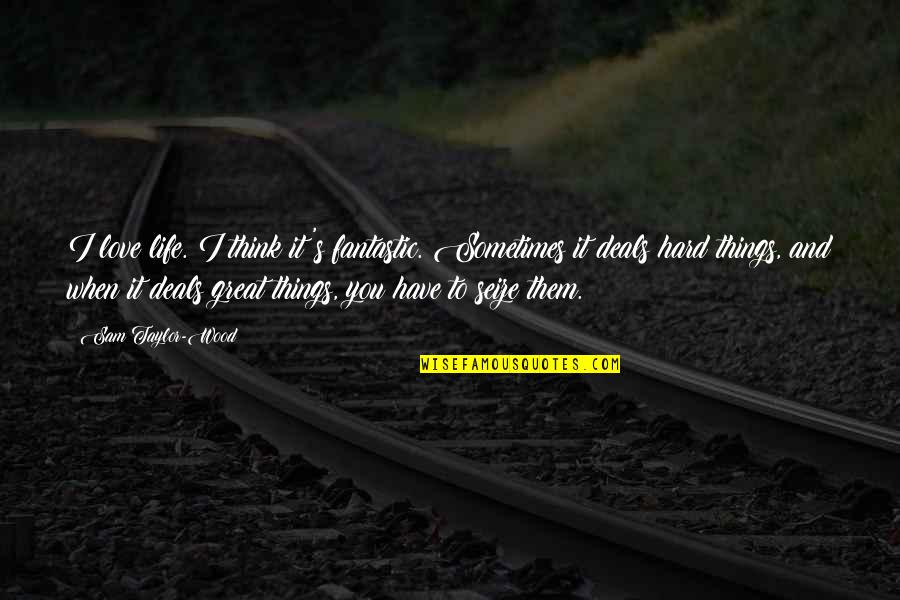 I love life. I think it's fantastic. Sometimes it deals hard things, and when it deals great things, you have to seize them. —
Sam Taylor-Wood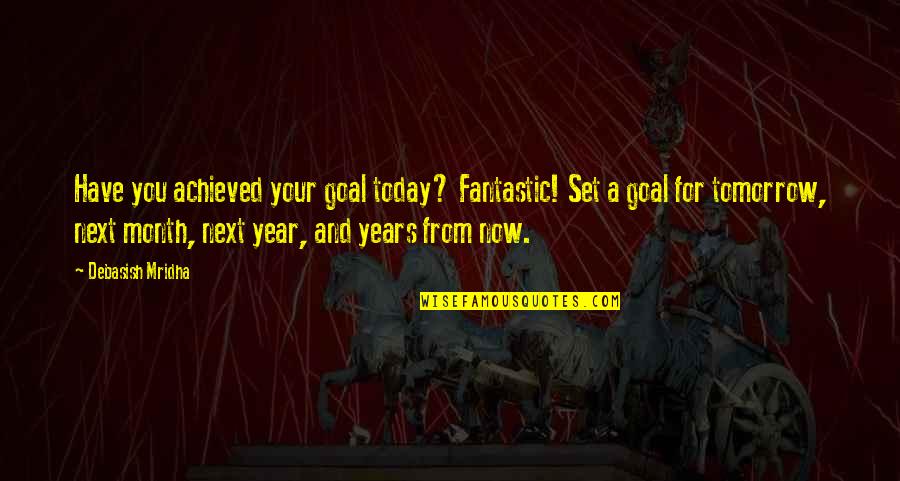 Have you achieved your goal today? Fantastic! Set a goal for tomorrow, next month, next year, and years from now. —
Debasish Mridha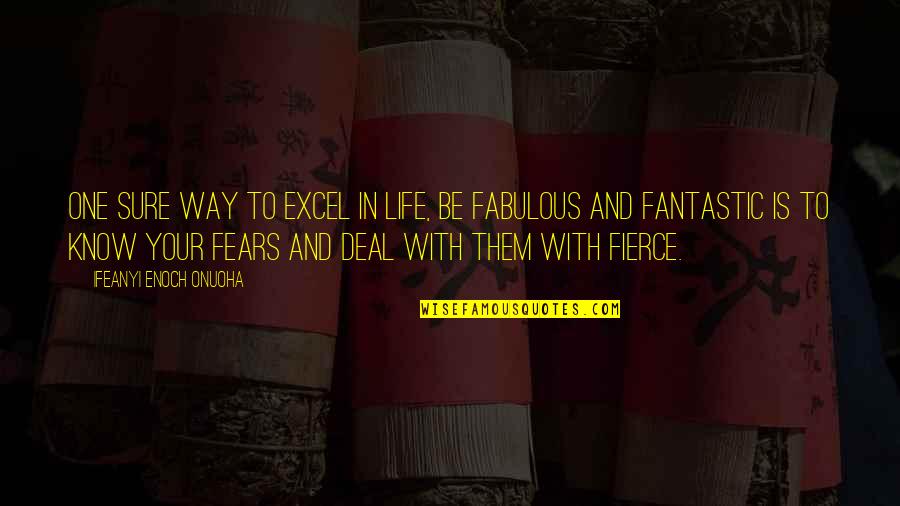 One sure way to excel in life, be fabulous and fantastic is to know your fears and deal with them with fierce. —
Ifeanyi Enoch Onuoha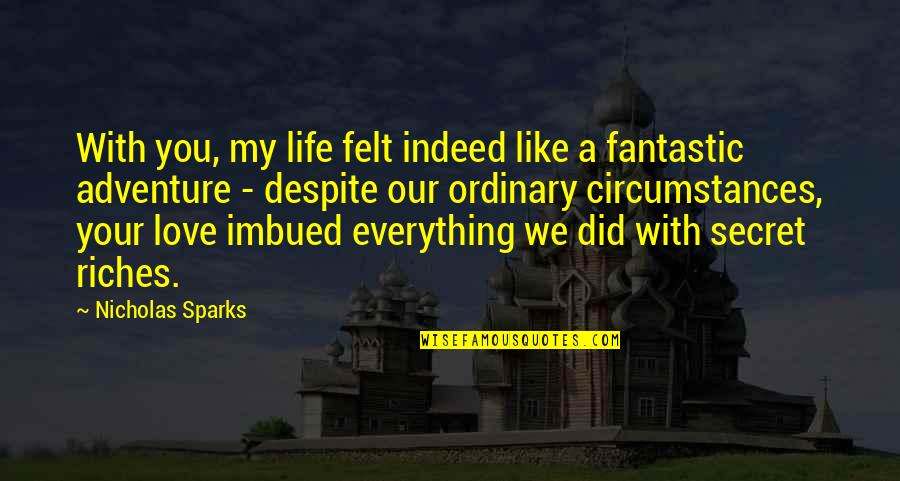 With you, my life felt indeed like a fantastic adventure - despite our ordinary circumstances, your love imbued everything we did with secret riches. —
Nicholas Sparks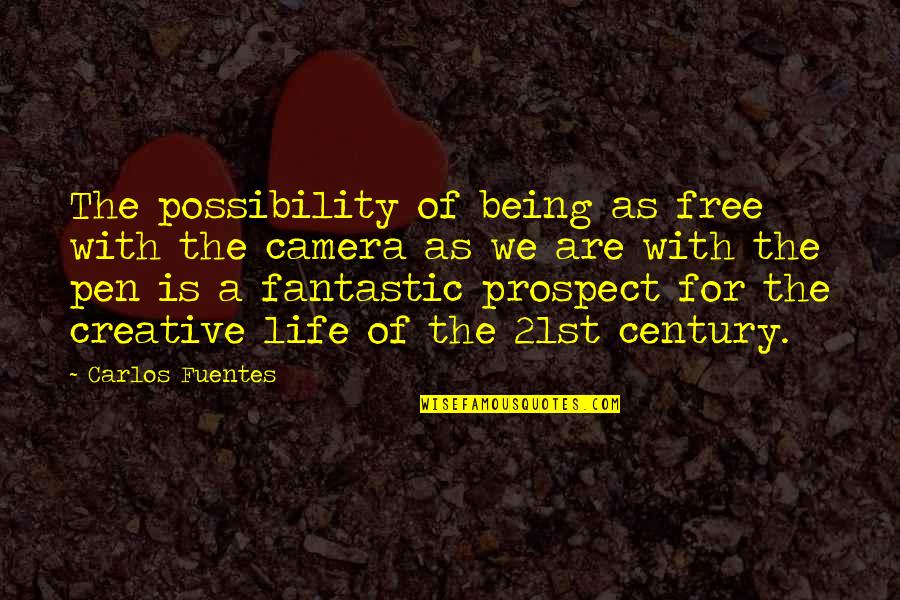 The possibility of being as free with the camera as we are with the pen is a fantastic prospect for the creative life of the 21st century. —
Carlos Fuentes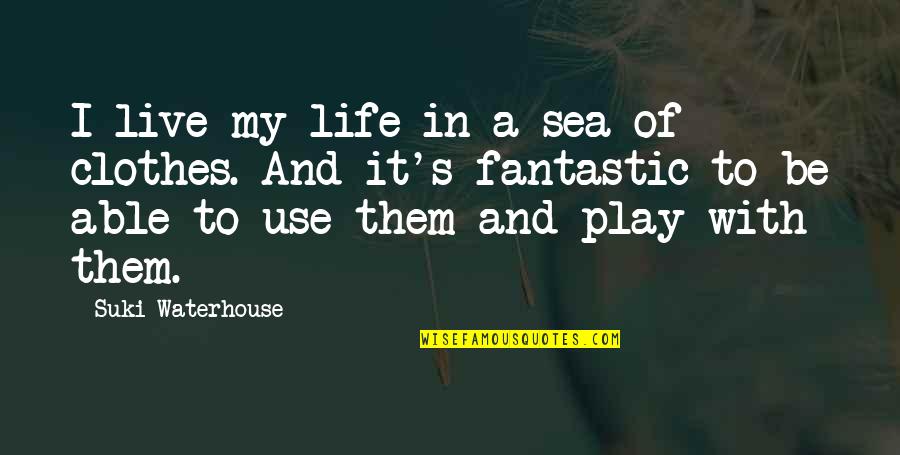 I live my life in a sea of clothes. And it's fantastic to be able to use them and play with them. —
Suki Waterhouse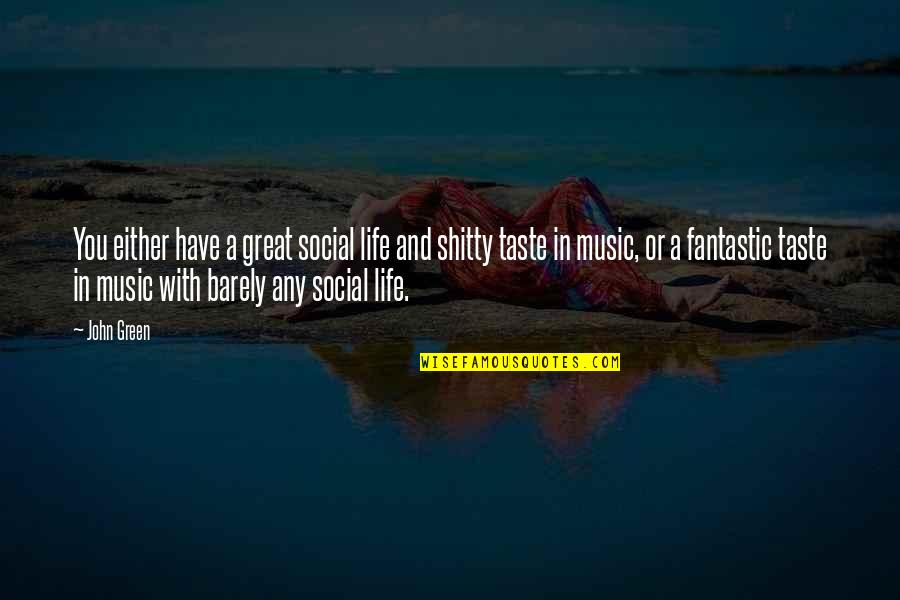 You either have a great social life and shitty taste in music, or a fantastic taste in music with barely any social life. —
John Green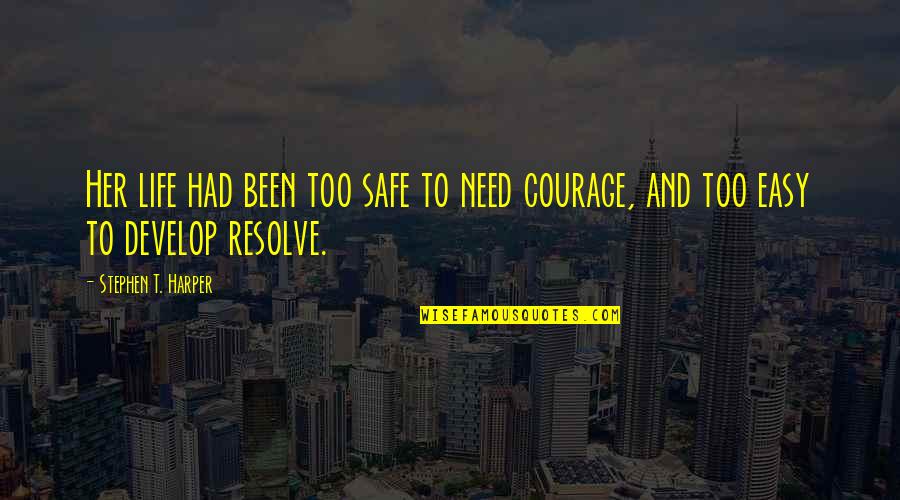 Her life had been too safe to need courage, and too easy to develop resolve. —
Stephen T. Harper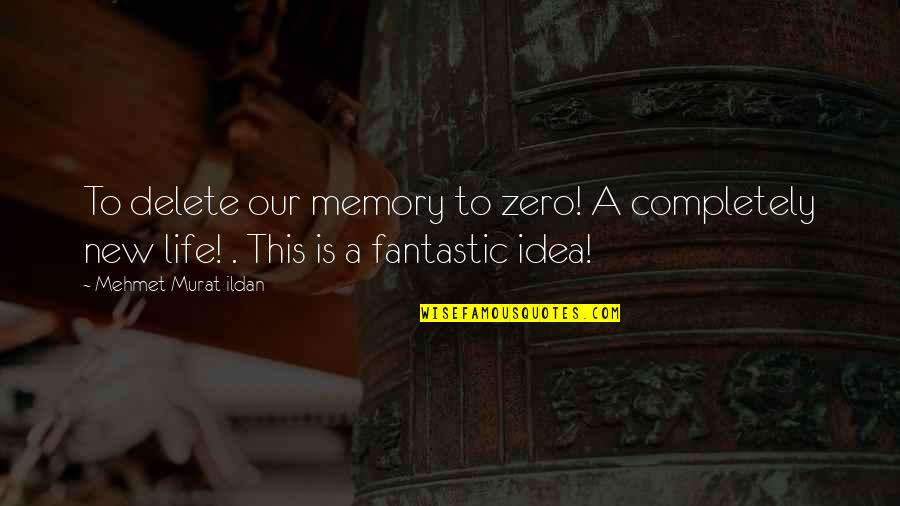 To delete our memory to zero! A completely new life! . This is a fantastic idea! —
Mehmet Murat Ildan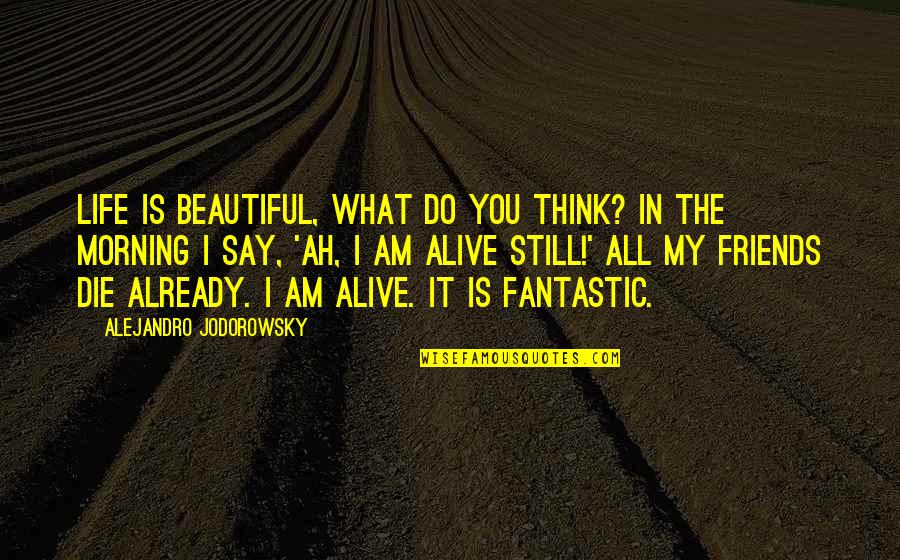 Life is beautiful, what do you think? In the morning I say, 'Ah, I am alive still!' All my friends die already. I am alive. It is fantastic. —
Alejandro Jodorowsky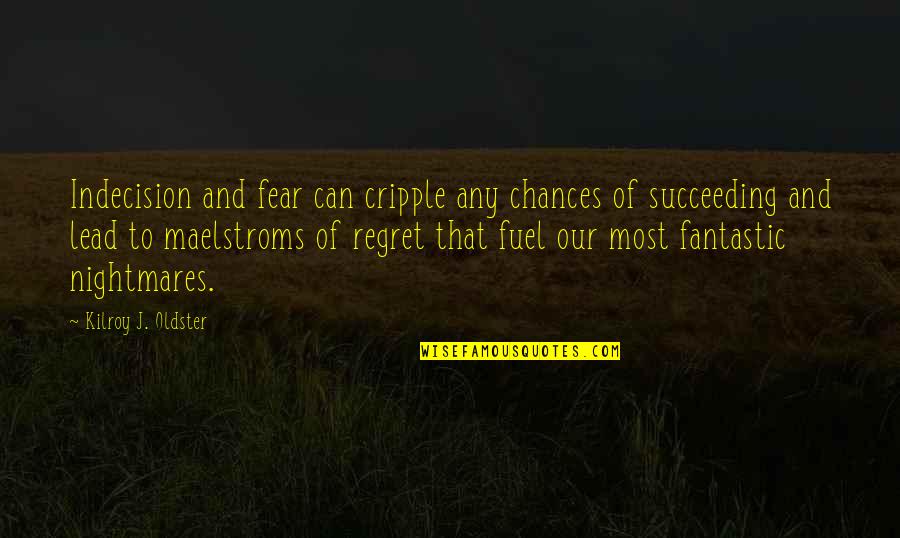 Indecision and fear can cripple any chances of succeeding and lead to maelstroms of regret that fuel our most fantastic nightmares. —
Kilroy J. Oldster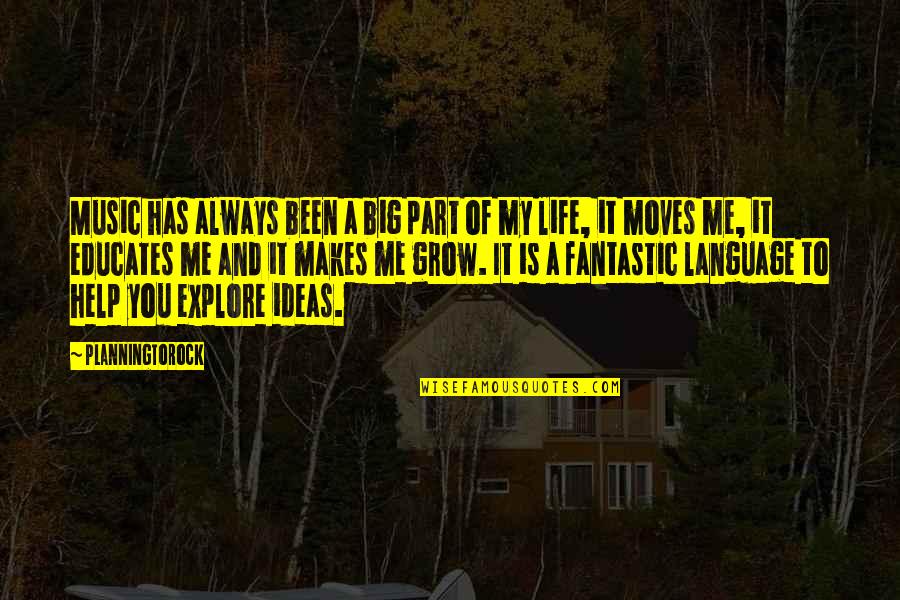 Music has always been a big part of my life, it moves me, it educates me and it makes me grow. It is a fantastic language to help you explore ideas. —
Planningtorock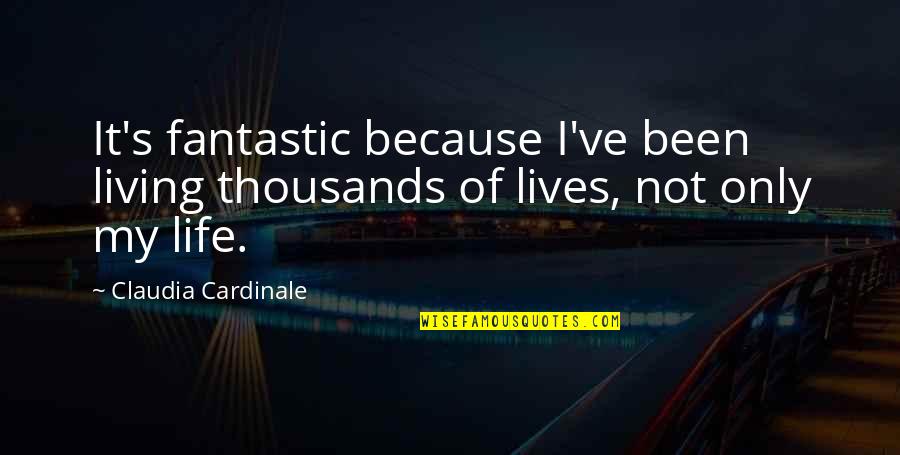 It's fantastic because I've been living thousands of lives, not only my life. —
Claudia Cardinale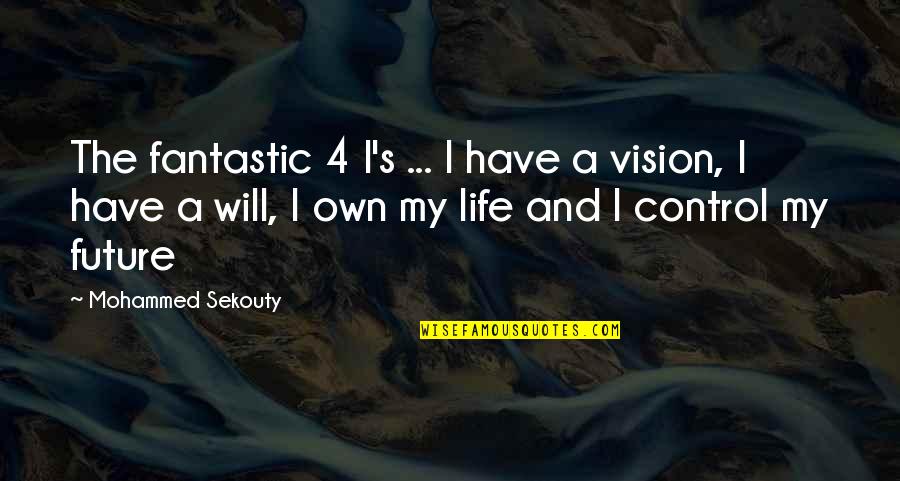 The fantastic 4 I's ... I have a vision, I have a will, I own my life and I control my future —
Mohammed Sekouty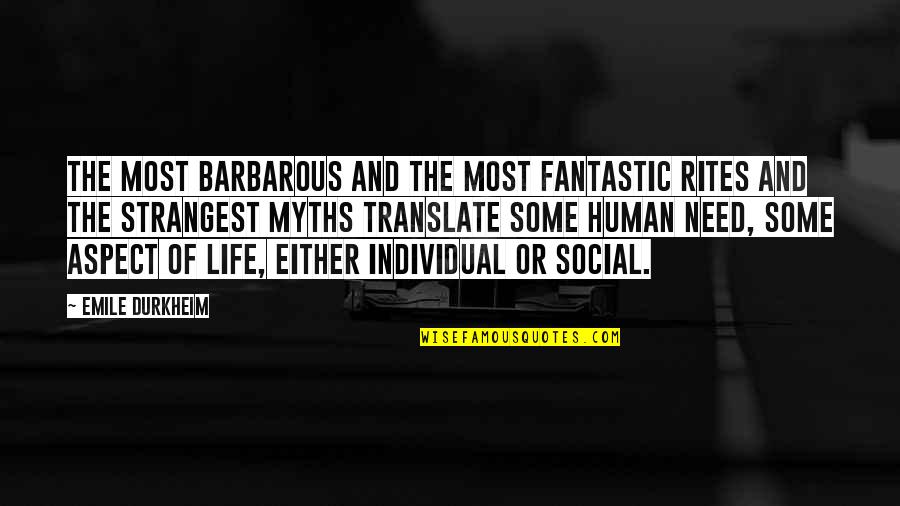 The most barbarous and the most fantastic rites and the strangest myths translate some human need, some aspect of life, either individual or social. —
Emile Durkheim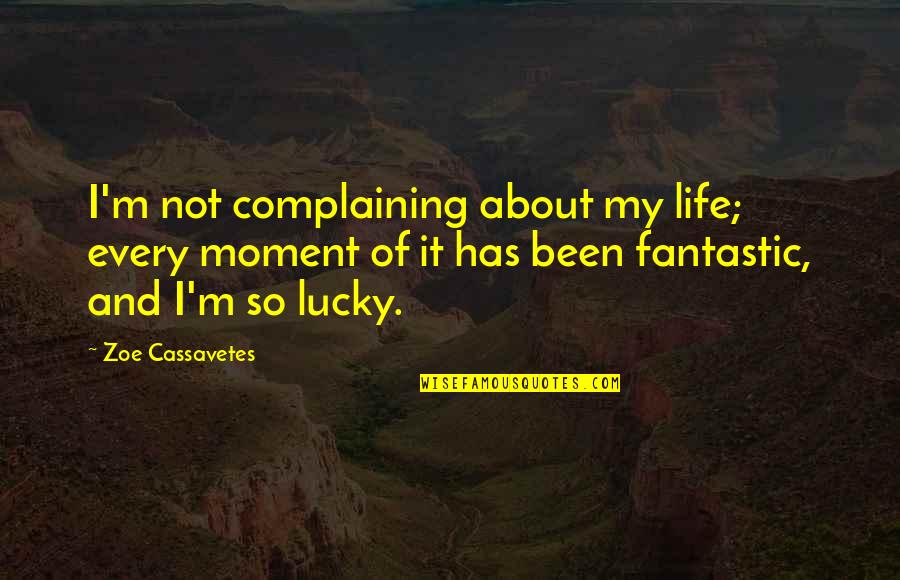 I'm not complaining about my life; every moment of it has been fantastic, and I'm so lucky. —
Zoe Cassavetes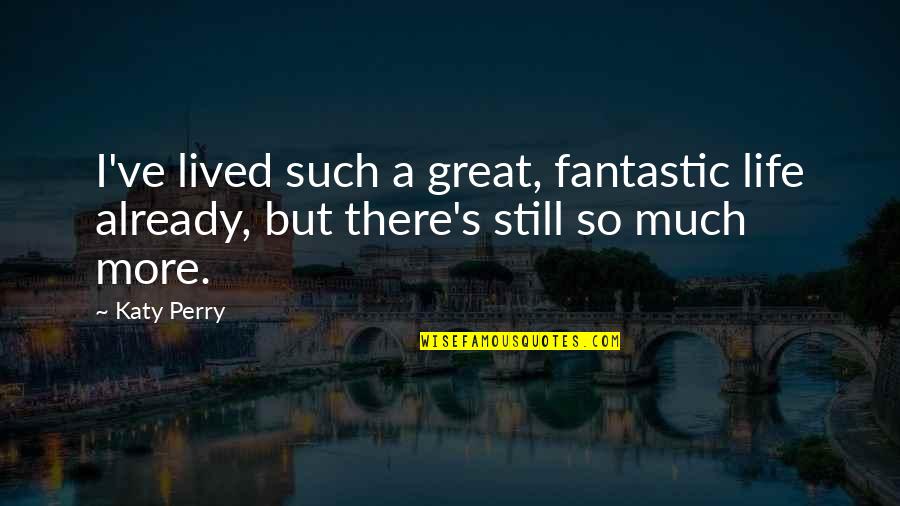 I've lived such a great,
fantastic life
already, but there's still so much more. —
Katy Perry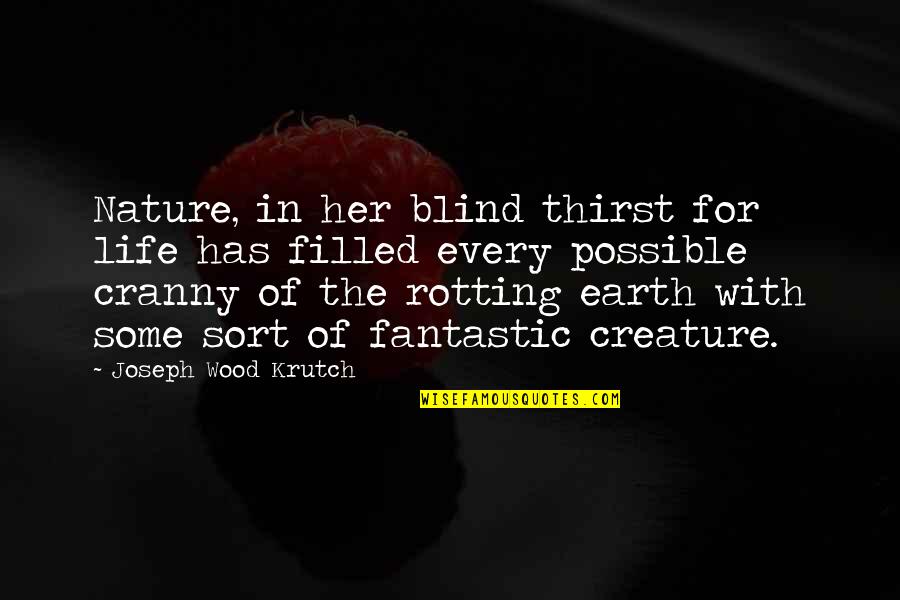 Nature, in her blind thirst for life has filled every possible cranny of the rotting earth with some sort of fantastic creature. —
Joseph Wood Krutch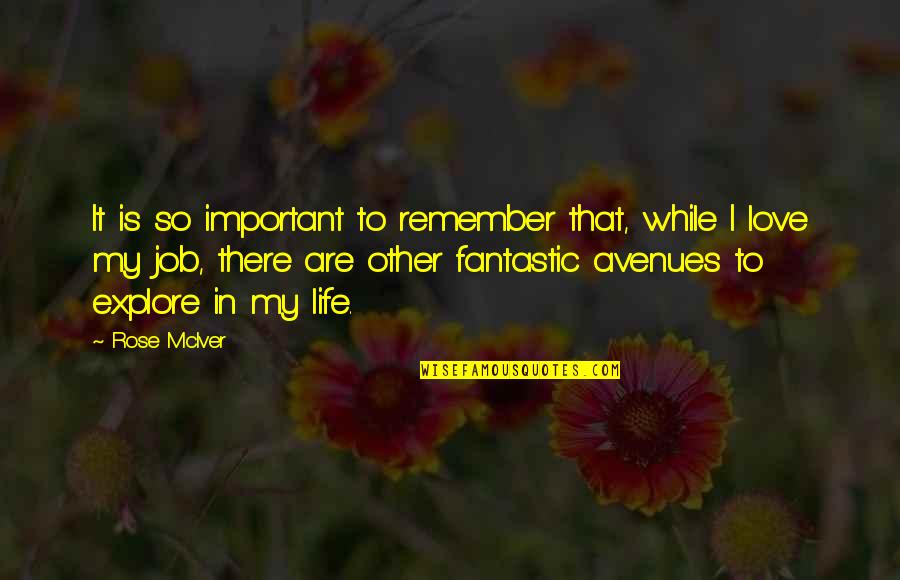 It is so important to remember that, while I love my job, there are other fantastic avenues to explore in my life. —
Rose McIver